Glamour Jewelry Box is a monthly subscription box that sends 3 trendy jewelry pieces every month. Items sent may include necklaces, rings, bracelets, or earrings, and all for you to keep! Monthly boxes are $29.95 and there will be a slight increase of 50¢ soon thanks to increased shipping prices.
3 trendy boutique jewelry pieces every month
Retail Value $75+ in every Glamour Jewelry Box!!!
Items include necklaces, bracelets, earrings, or rings
The ideal gift for the next birthday, anniversary, graduation, holiday or just because!
DEAL: Get 10% off your first box! Use coupon code CJ10.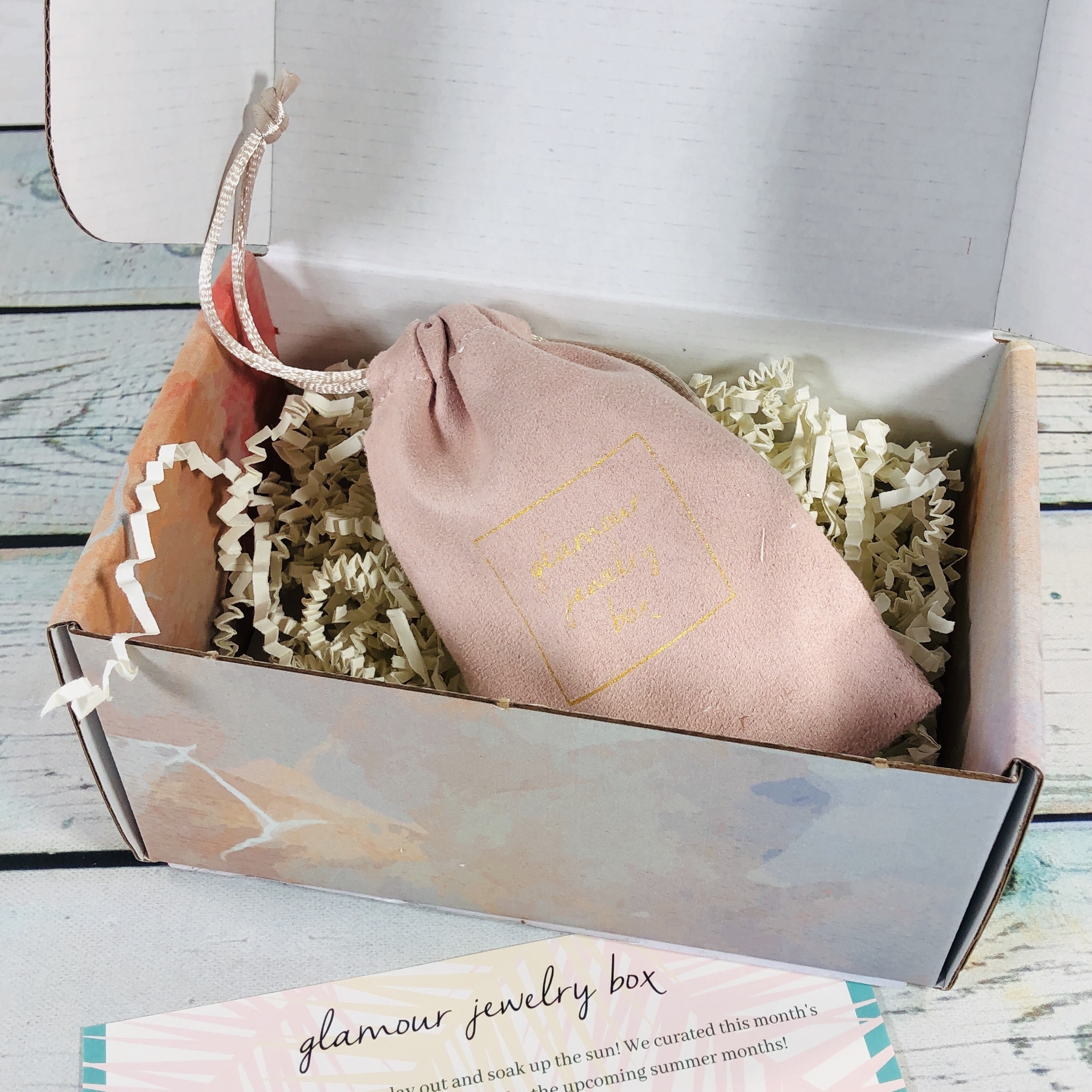 My items were placed in a soft fabric pouch that was snuggled on a bed of white paper squiggles.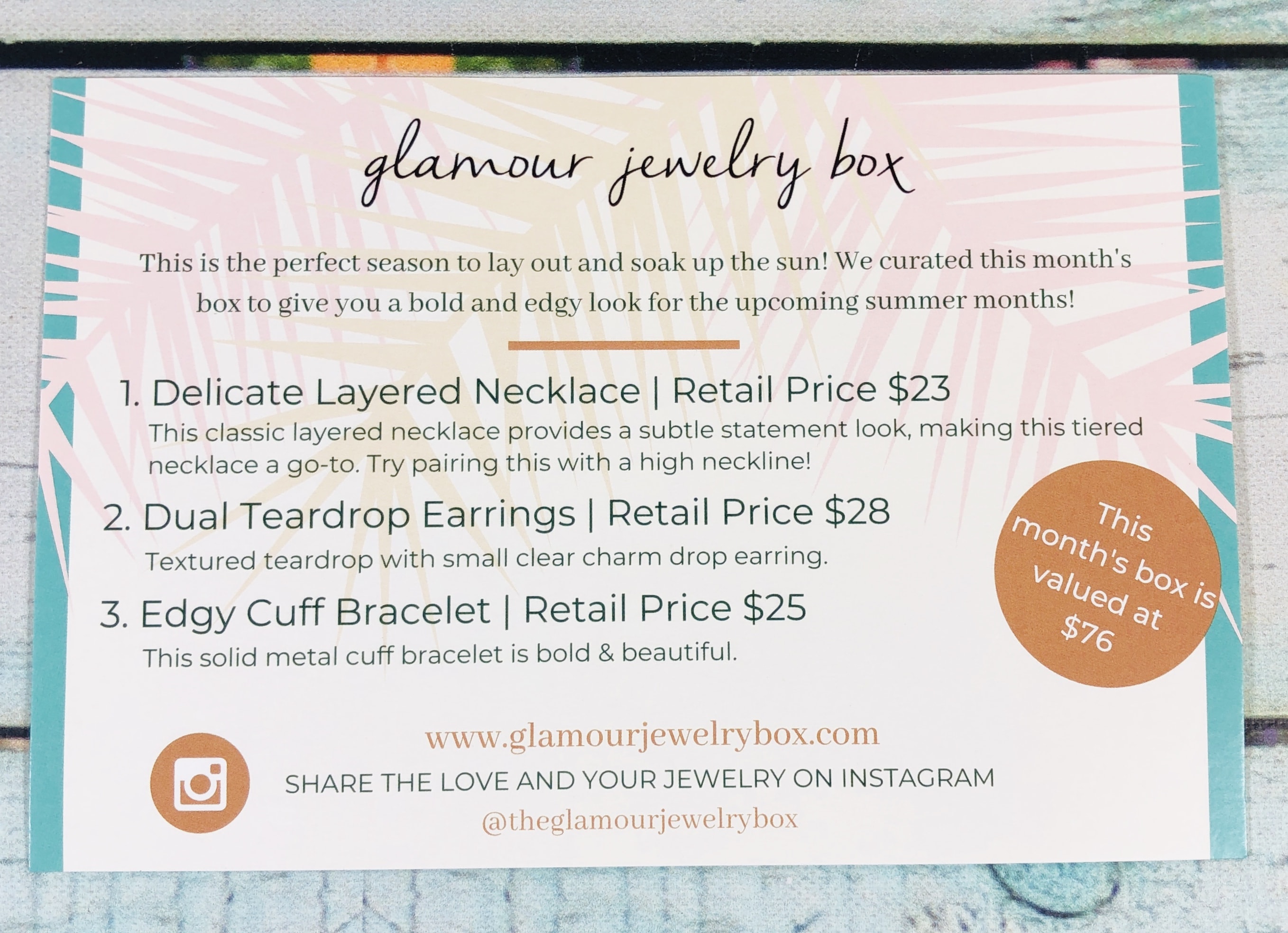 I received a card that directed me to the Glamour Jewelry Box Instagram page. The card had info describing my box and its contents. Please keep in mind that the values are given by Glamour Jewelry Box and I cannot find them in their online shop, although they do have a few items available there. Also, there is nothing that says what the jewelry is made of but I wouldn't expect real gold or diamonds. It's a costume jewelry box.
The soft bag is a great way to keep the pieces safe, especially if you travel or maybe want to change pieces before going to an after-work event.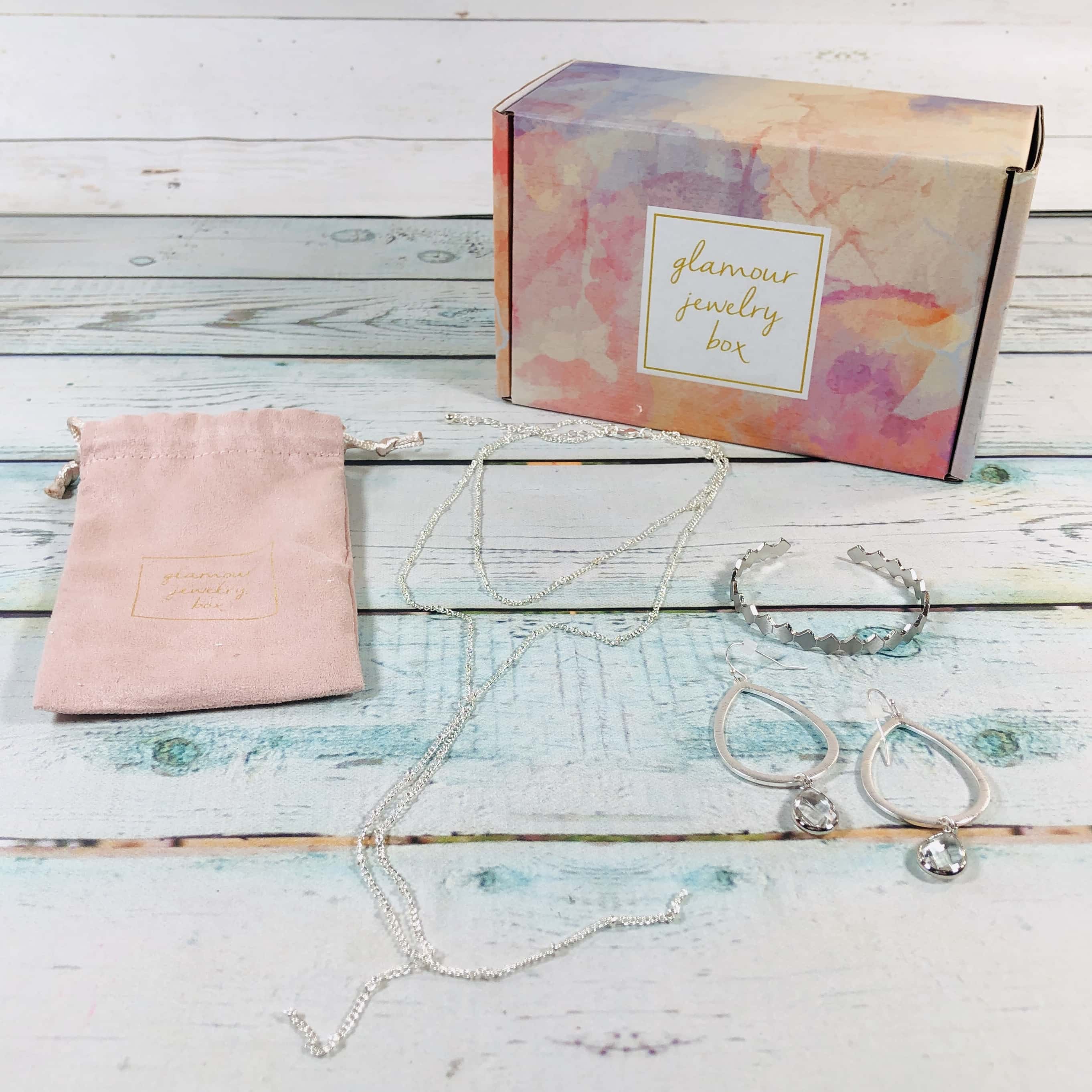 Everything in my box! Glamour Jewelry Box sent an email telling me I can choose the types of colors I prefer: either rose gold/gold, silver, or a mix. I went with "mix" and you can decide which you prefer when you sign up.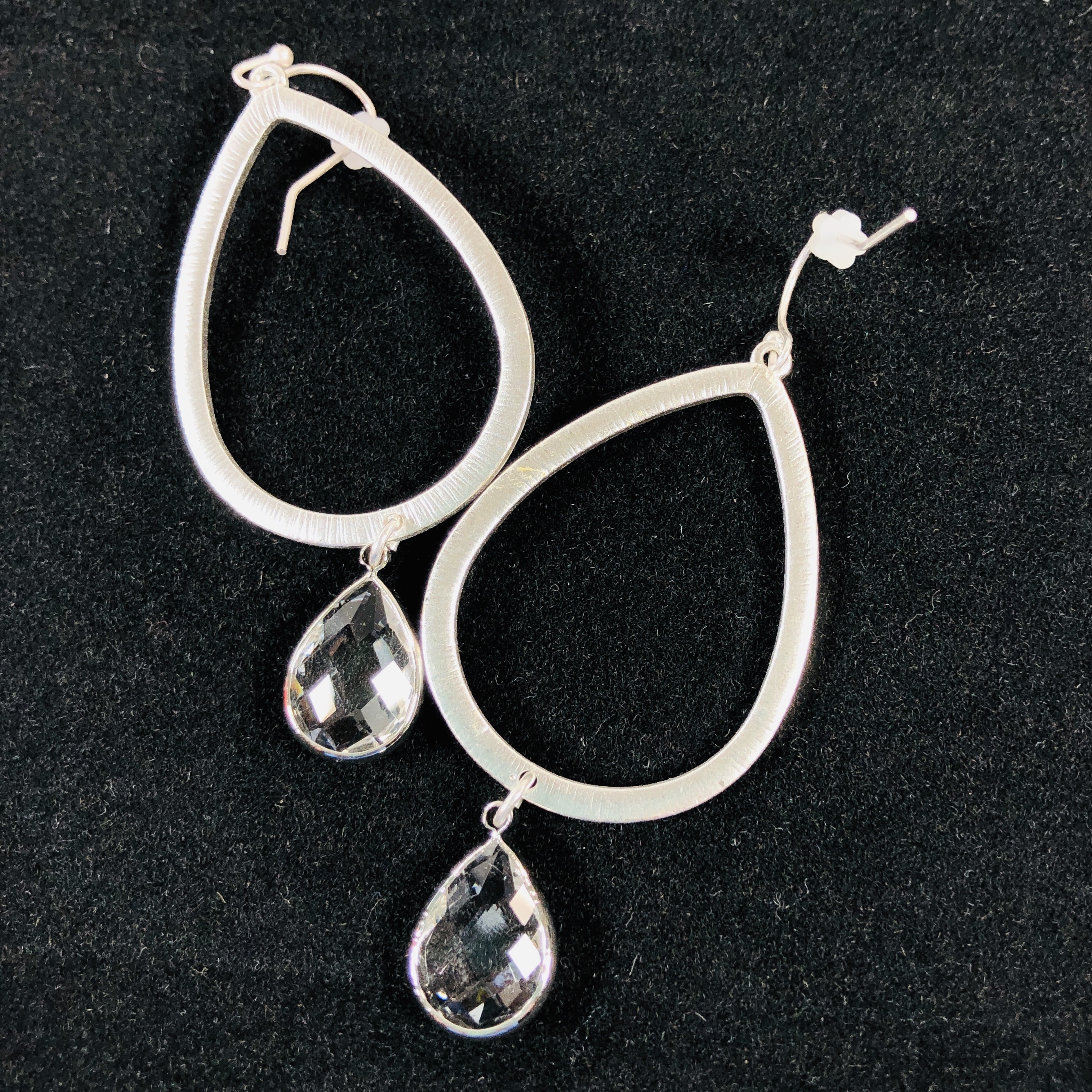 Dual Teardrop Earrings have two teardrop shapes! They feel kind of lightweight and I like the finish on the larger drops.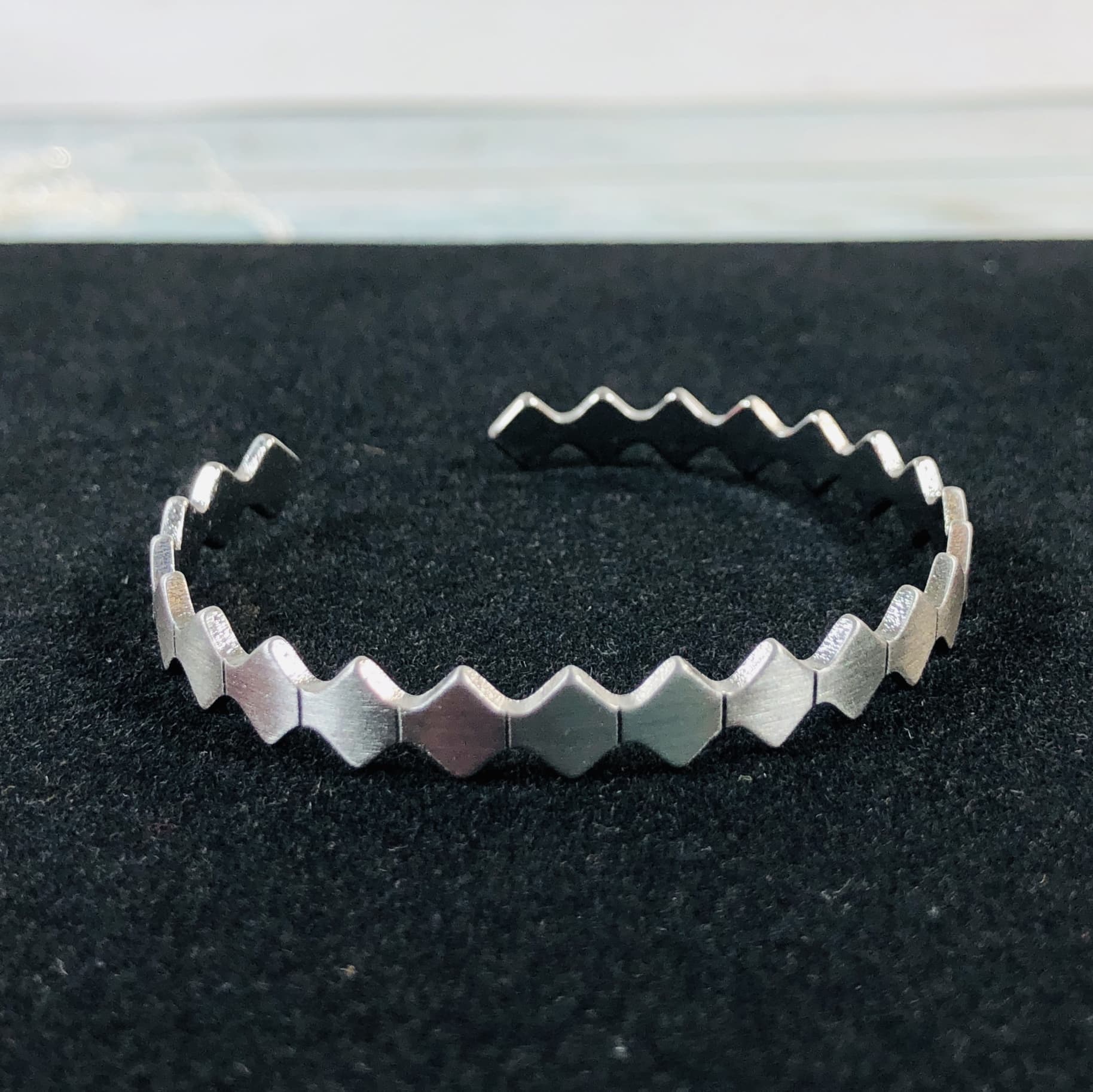 Edgy Cuff Bracelet ($25) I think I would like this bracelet better in a goldtone because this finish reminds me of medical alert bracelets from the '80's.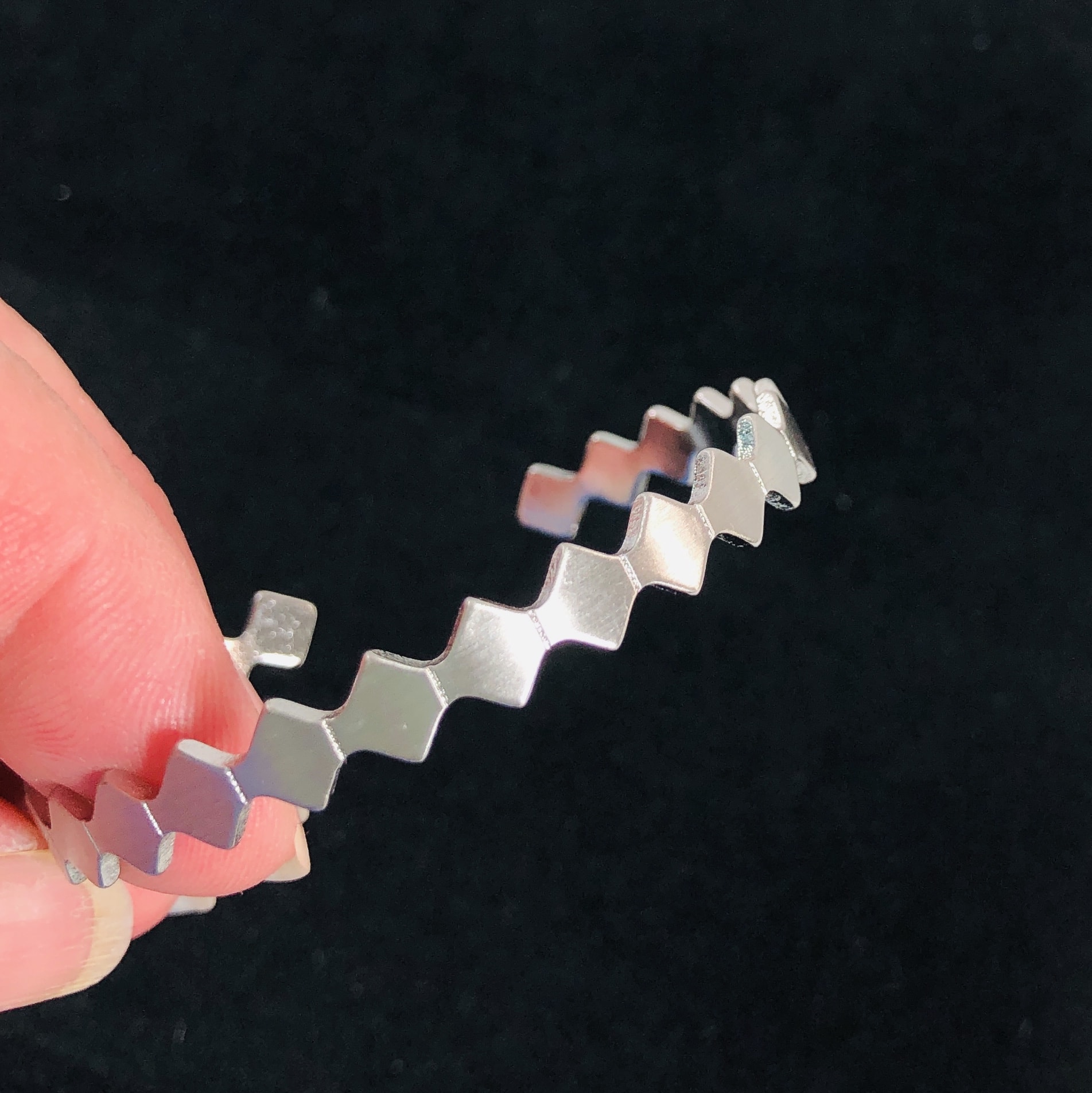 It has kind of spiky edges.
It is adjustable but still a tight fit for my wrist.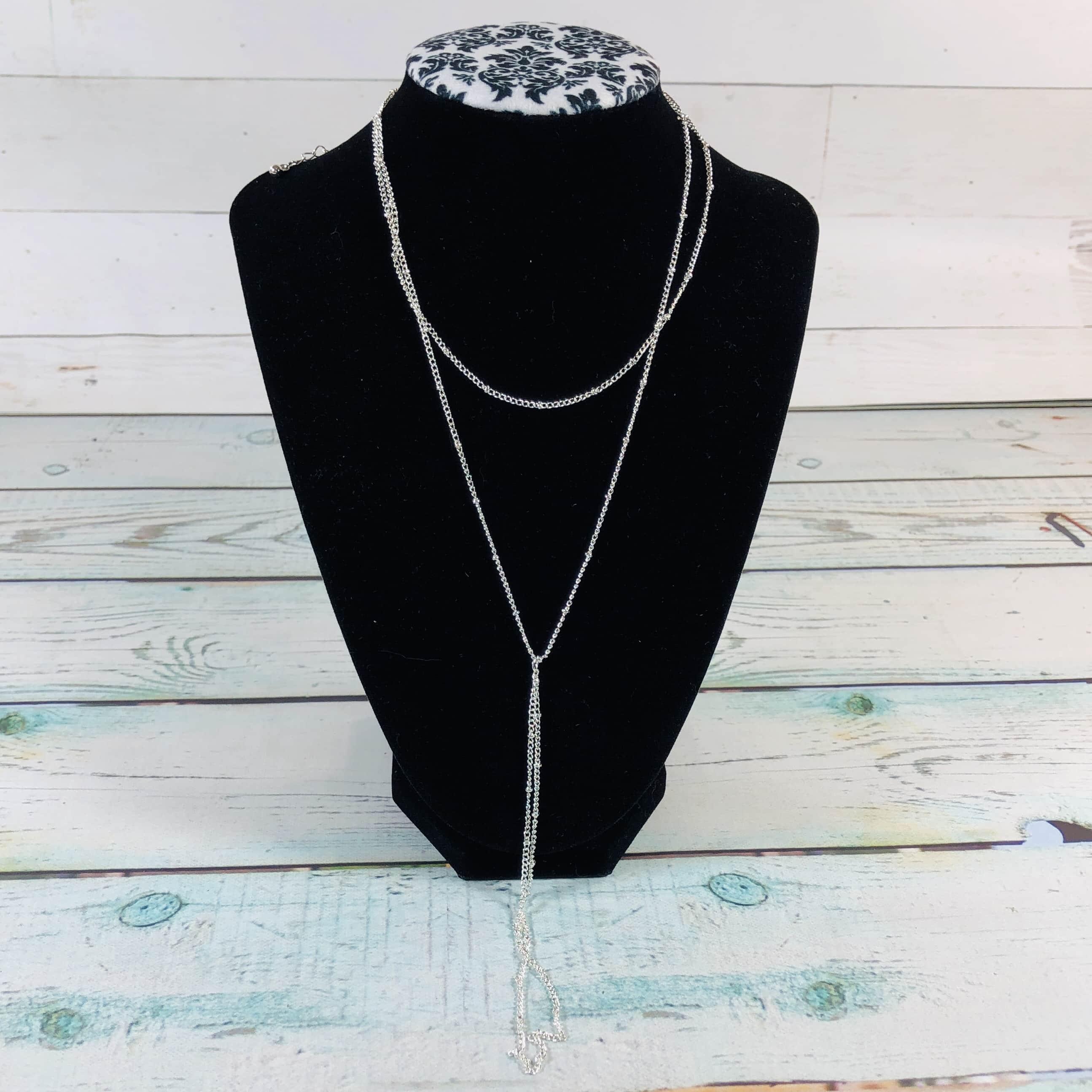 Delicate Layered Necklace ($23) It took me a while to untangle this necklace but I think I got it right in the end. The smaller part of the necklace closest to the throat is about 13″ long, while the second neck chain is about 17″ long. There is a 3″ extender attached.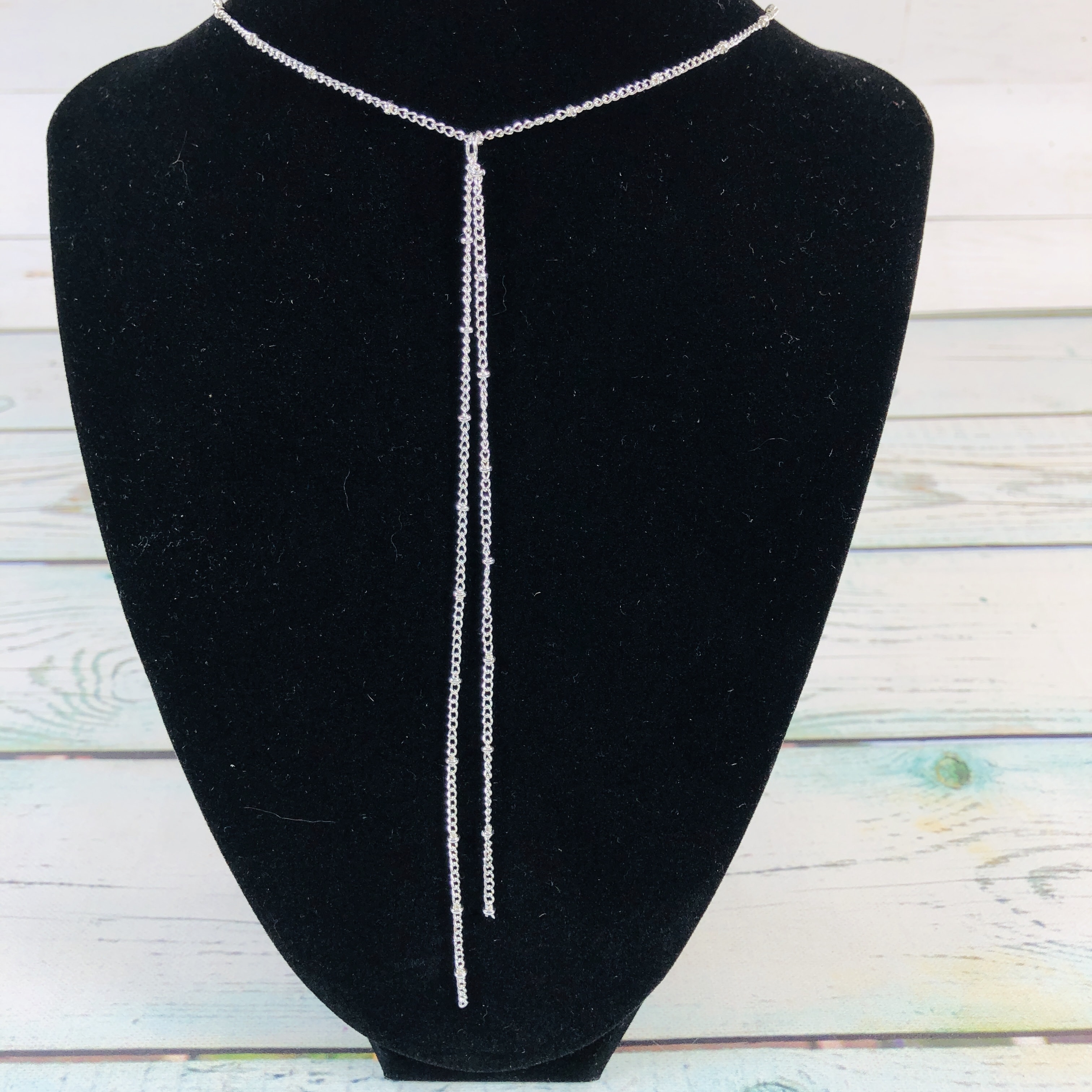 The longest of the dangly bits is another 6.25″ long. Here I've pulled it all the way up so you can see the chain, which looks like a saturn chain with filled beads in between the open beads.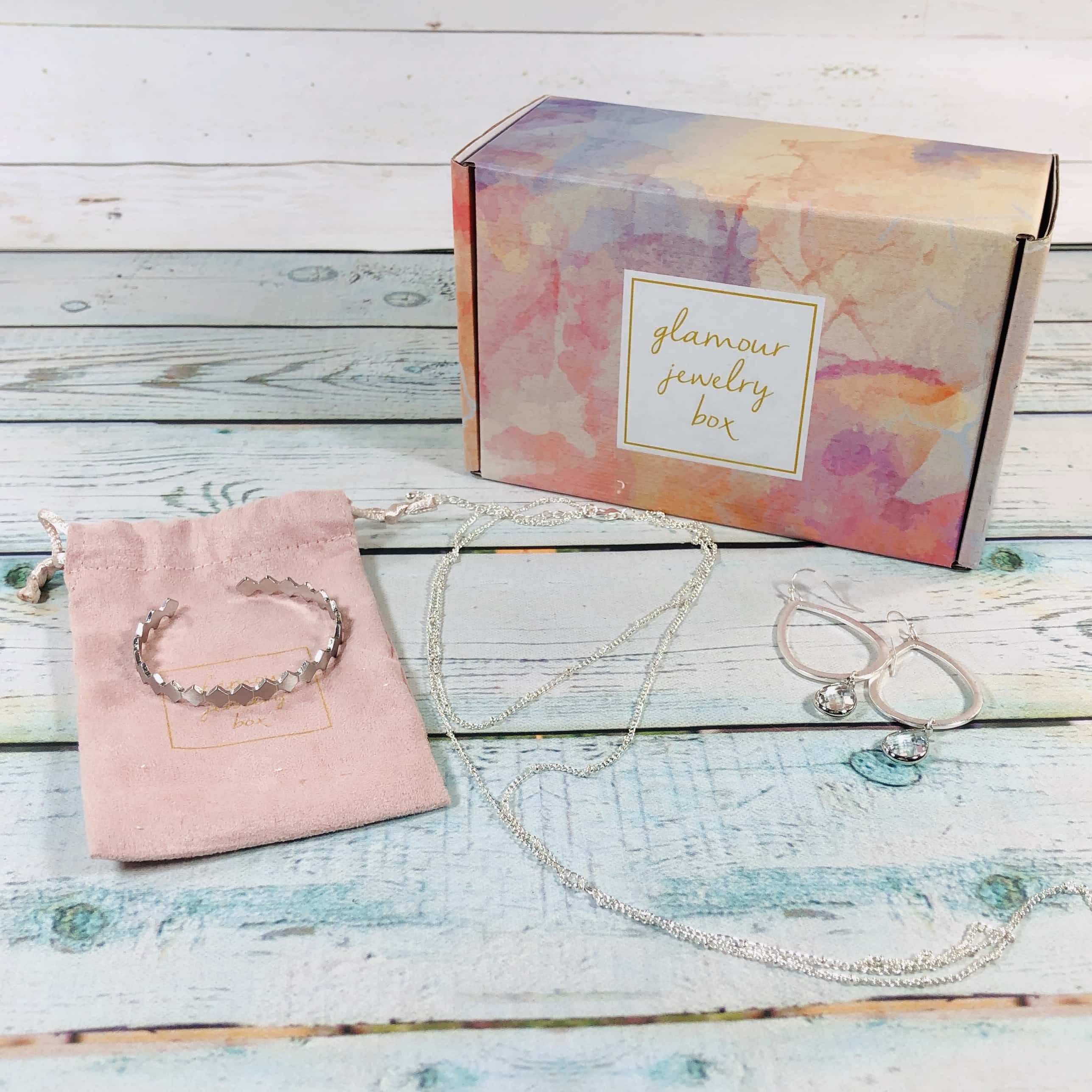 As always Glamour Jewelry Box sent pieces that worked well with each other and as individual pieces. I am looking forward to seeing if I still receive a combo of all colors and not just silver, because I probably wear gold-tone more often but then again, silver-tone makes for a nice change every once in a while.
Have you tried Glamour Jewelry Box yet? What do you think of this month's box?