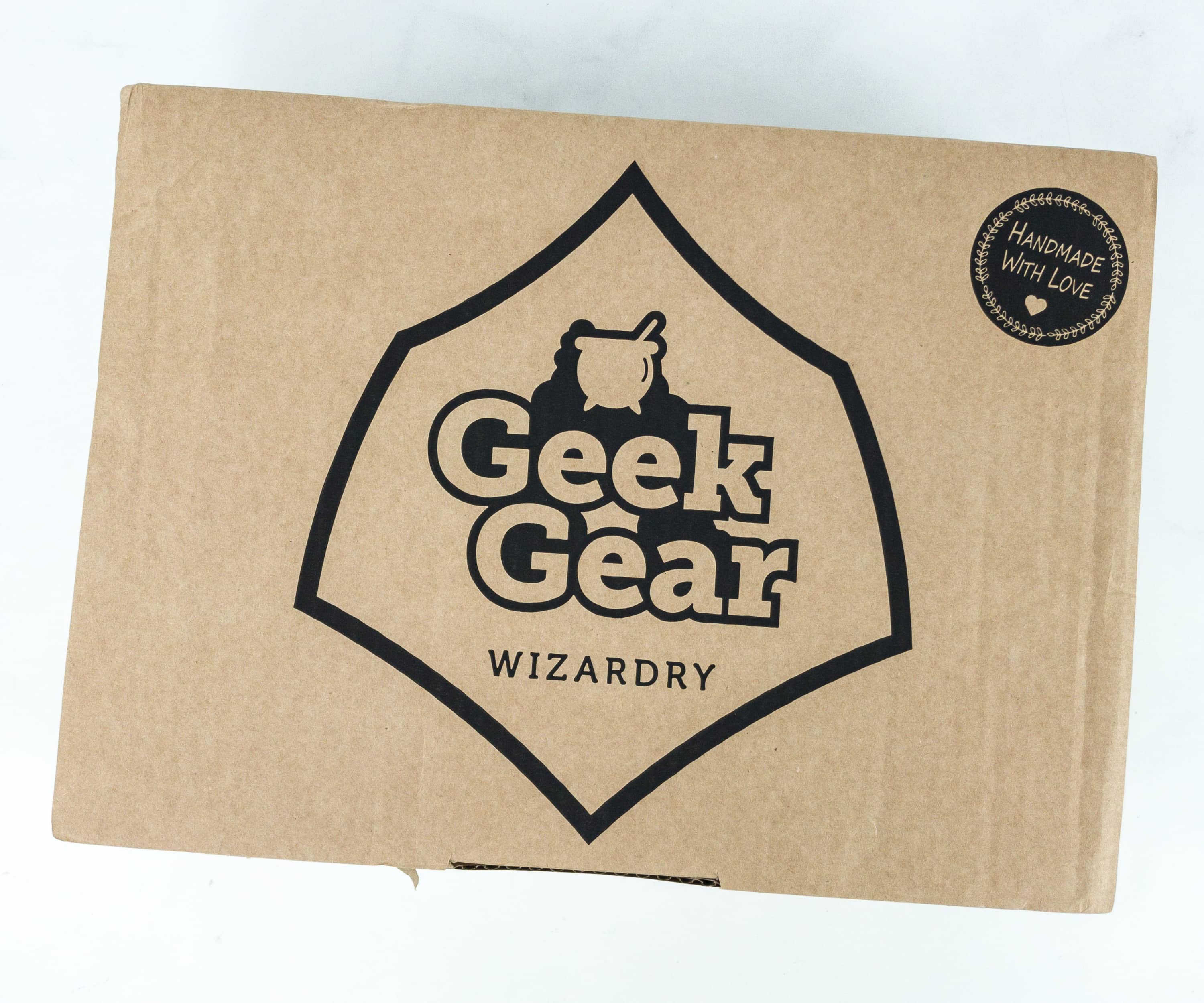 The Geek Gear World of Wizardry is a monthly Harry Potter themed edition subscription box. Every month, you'll receive a box filled with licensed or exclusive Harry Potter merchandise personalized to your chosen Hogwarts House, for only £24.99! 
DEAL: Save 15% off with code SPECIAL15!
The items are packed with brown squiggles.
The whole box is packed with and love and care by David! We also got a Geek Gear Scratch Card.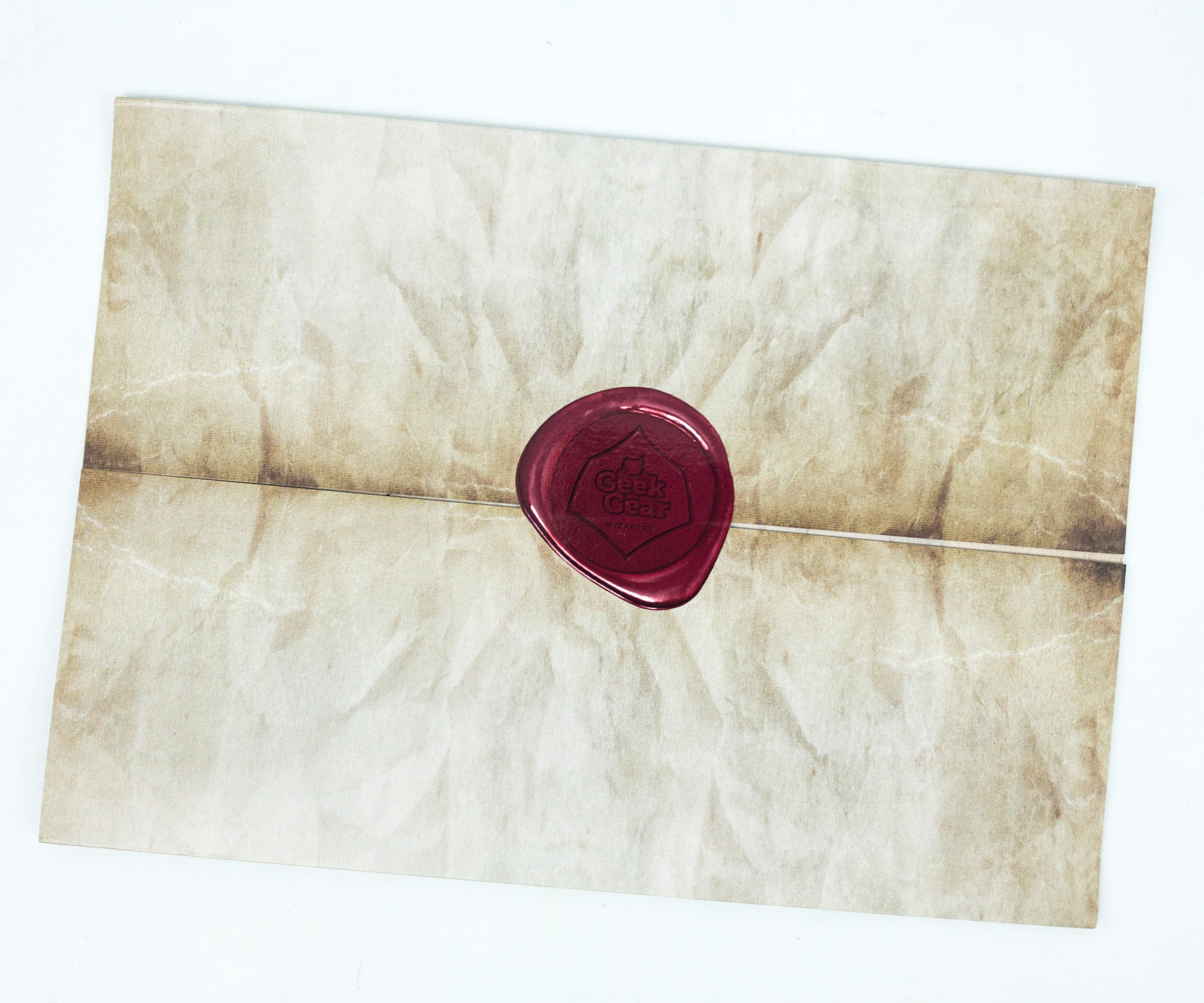 There's a letter with the Geek Gear branding that looks like a wax seal, but it's actually printed.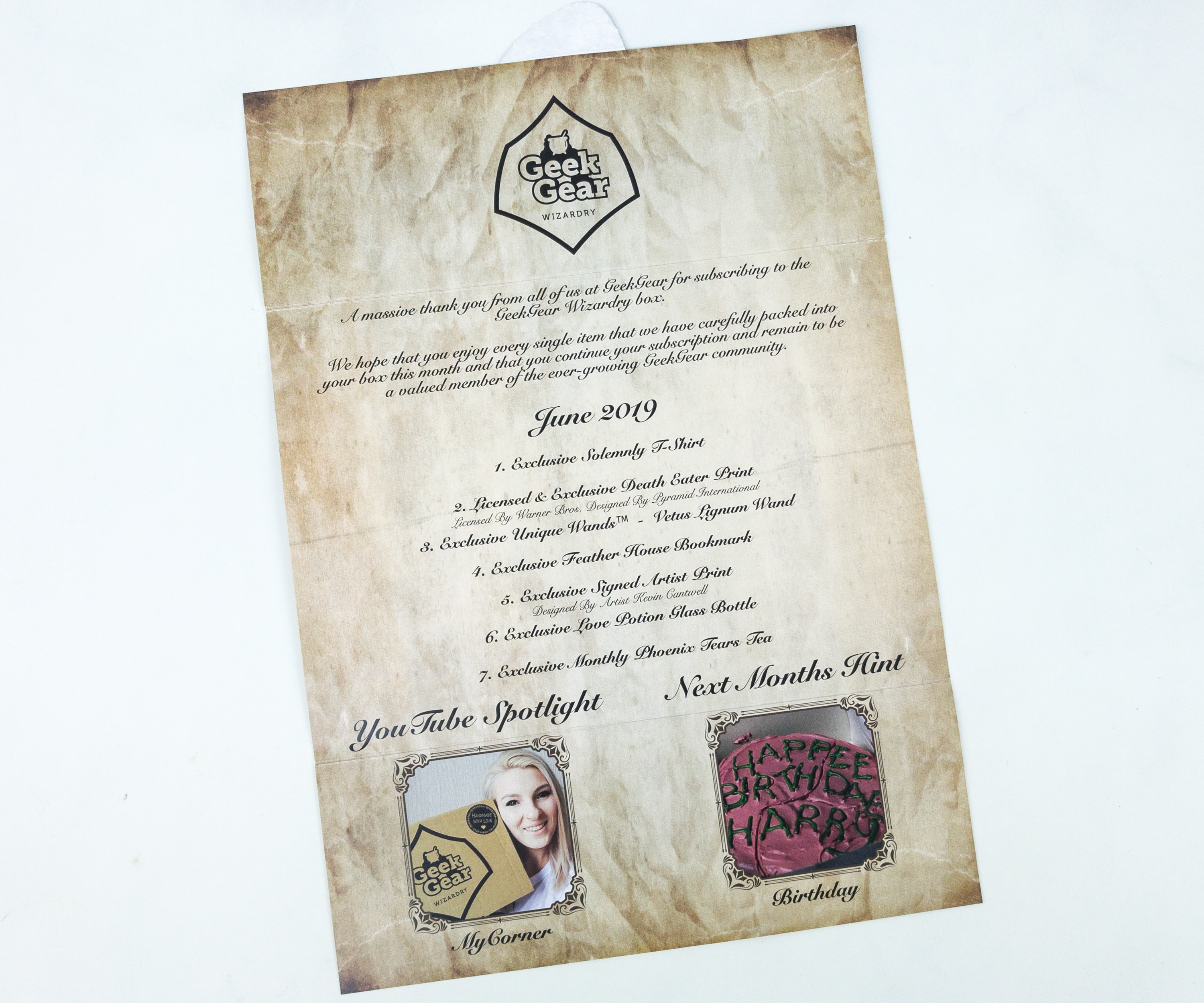 It lists all the items in this month's box, plus a YouTube spotlight.
Here's the next month's hint: Birthday!
Everything in my box!
Licensed & Exclusive Death Eater Print. The licensed exclusive print for June features Voldemort's ardent followers, the Death Eaters!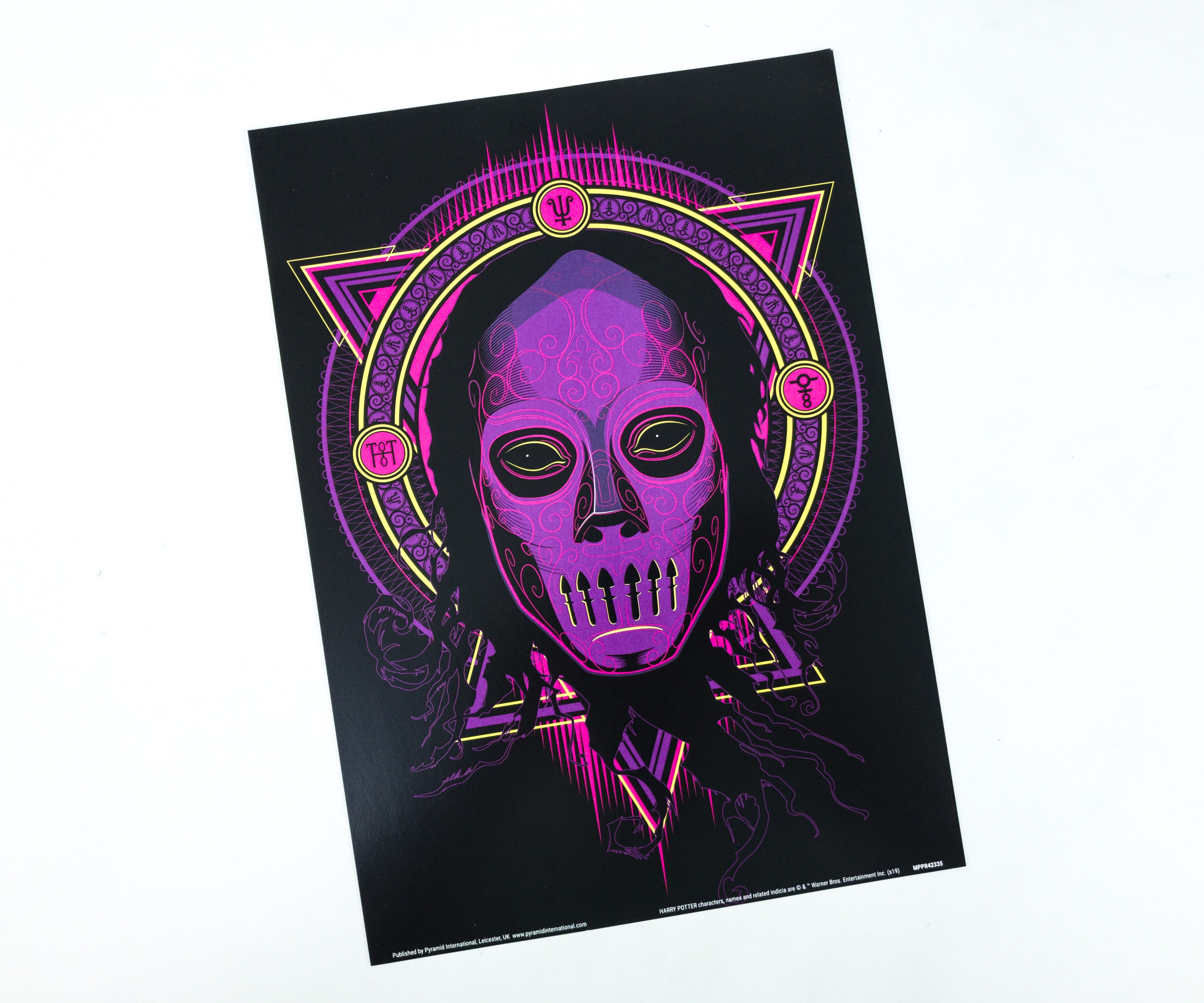 The print shows a mask that most Death Eaters wore, along with black robes. The mask has a snake-like eye slit. These guys wear this kind of mask, of course, to protect their identities.
Unique Wands – Vetus Lignum Wand. Here's a familiar packaging which means we got a wand from Noble Wands. For this month, I got the Vetus Lignum Wand.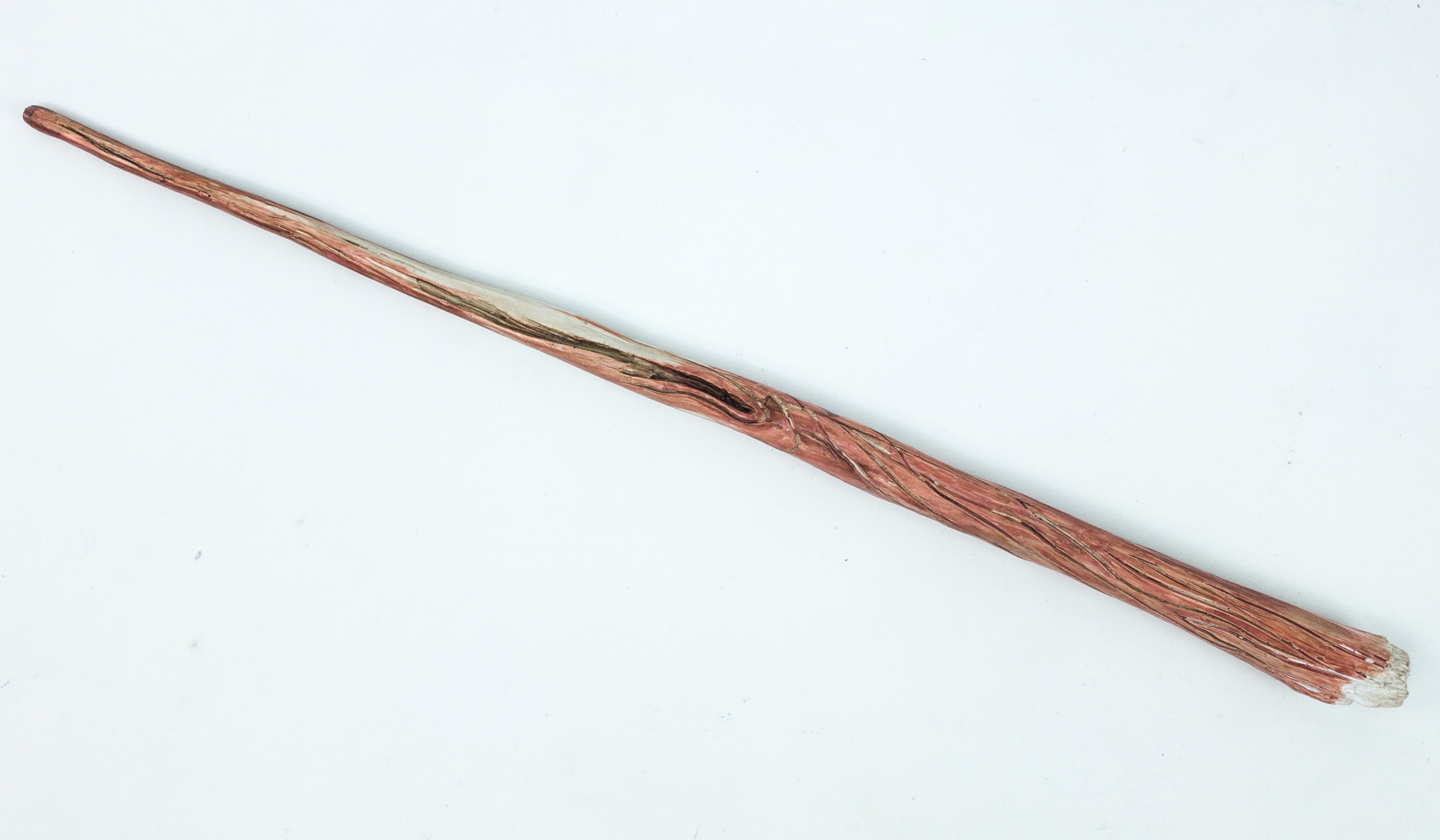 The 13 1/2″ wand is made with Acacia wood and has a core of Dittany.
I love how they retained the tree branch look of the wand, it's naturally beautiful!
The handle looks like it was cut off a big trunk of an Acacia tree. It's made of resin, but it actually looks like real wood!
Phoenix Tears Tea. This month's featured tea contains delightful peach pieces, apples, grapes, and sunflower petals. To make the tea, just brew a teaspoon per cup for 2-3 minutes at 80°C.
Exclusive Signed Artist Print. The signed artist print features Professor Dumbledore's loyal Phoenix pet, Fawkes! It's an artwork by Kevin Cantwell.
The initials of the artist are placed at the lower-left corner of the artwork.
Exclusive Solemnly T-Shirt. It's another cool white shirt, and it features the "I solemnly swear…" phrase that is used for the Marauder's map. What makes it even more special are the images that are important to the Wizarding World!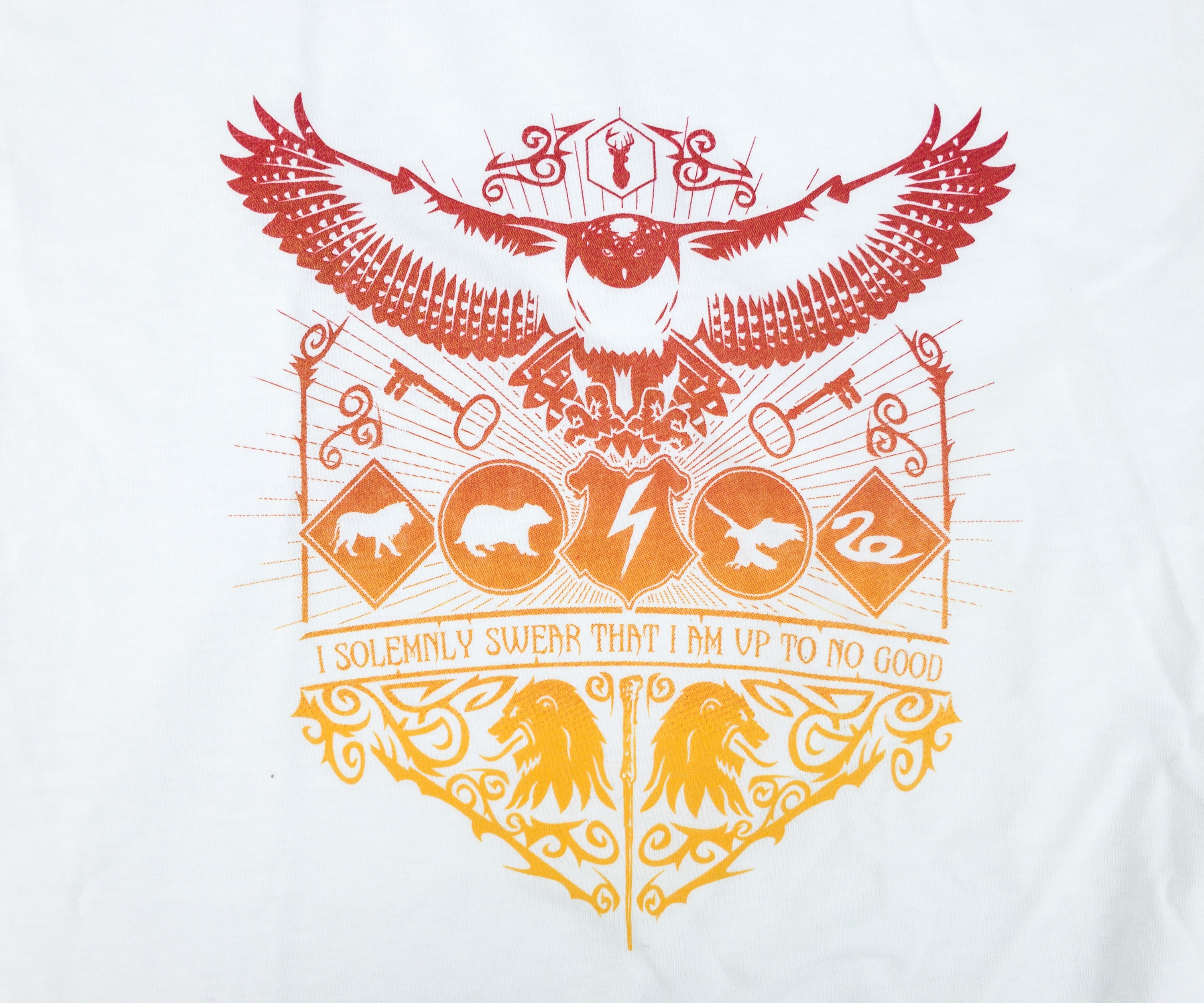 Printed also on the shirt are the stag, an owl, keys, the House animals, Harry's lightning scar, and Voldemort's wand in an upside-down position!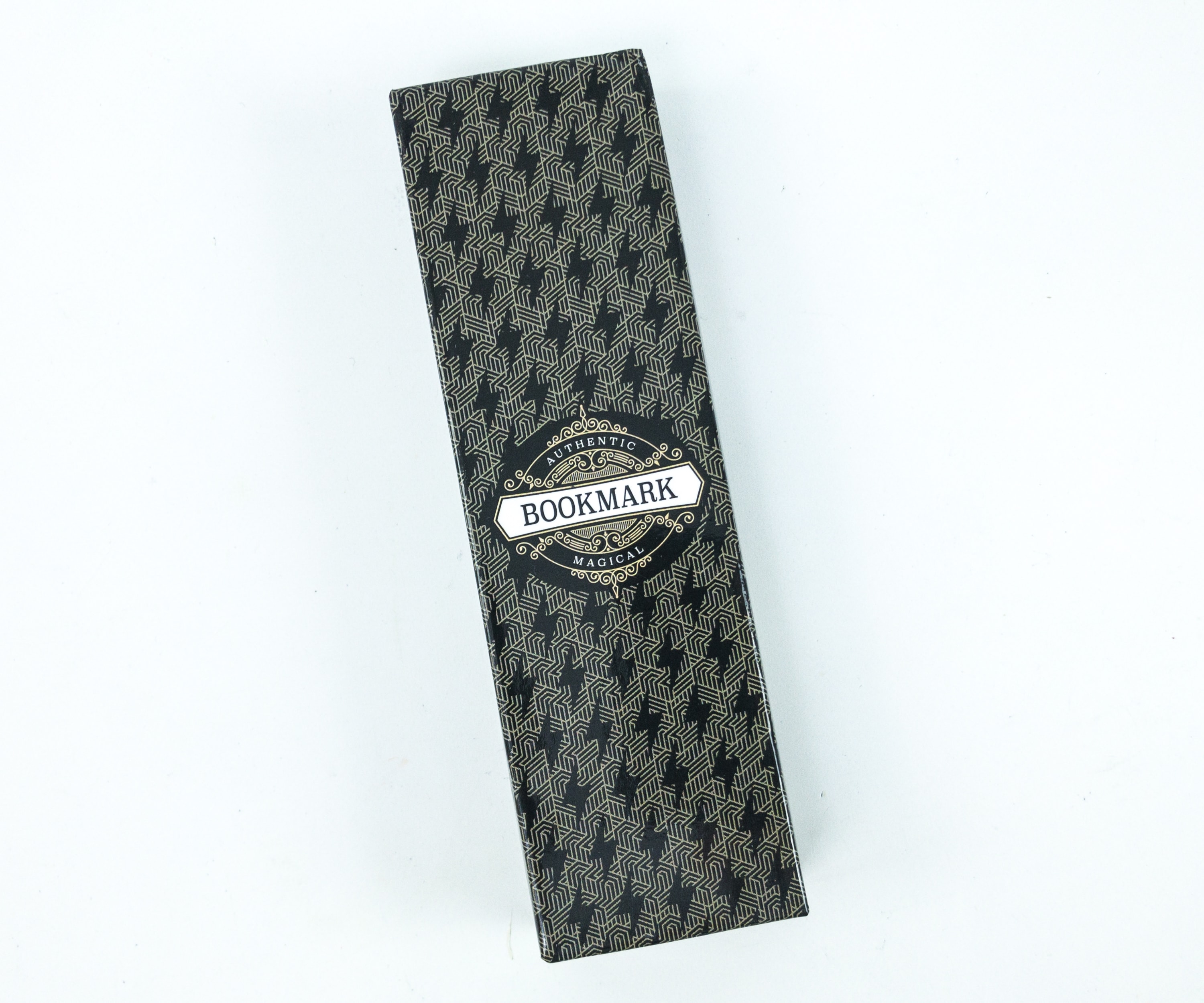 Feather House Bookmark. I love collecting bookmarks, and I am so excited that this bookmark is heavier than the usual bookmarks that I get from geek boxes!
The feather bookmark is gorgeous, and it's metal. It features a long feather, and some charms at one end that includes wings, a bead, star, an owl, lightning bolt, and Hogwarts!
Love Potions Glass Bottle. I got another replica of one of the most popular potions in the Wizarding World, the Love Potion. It's also known as Amortentia!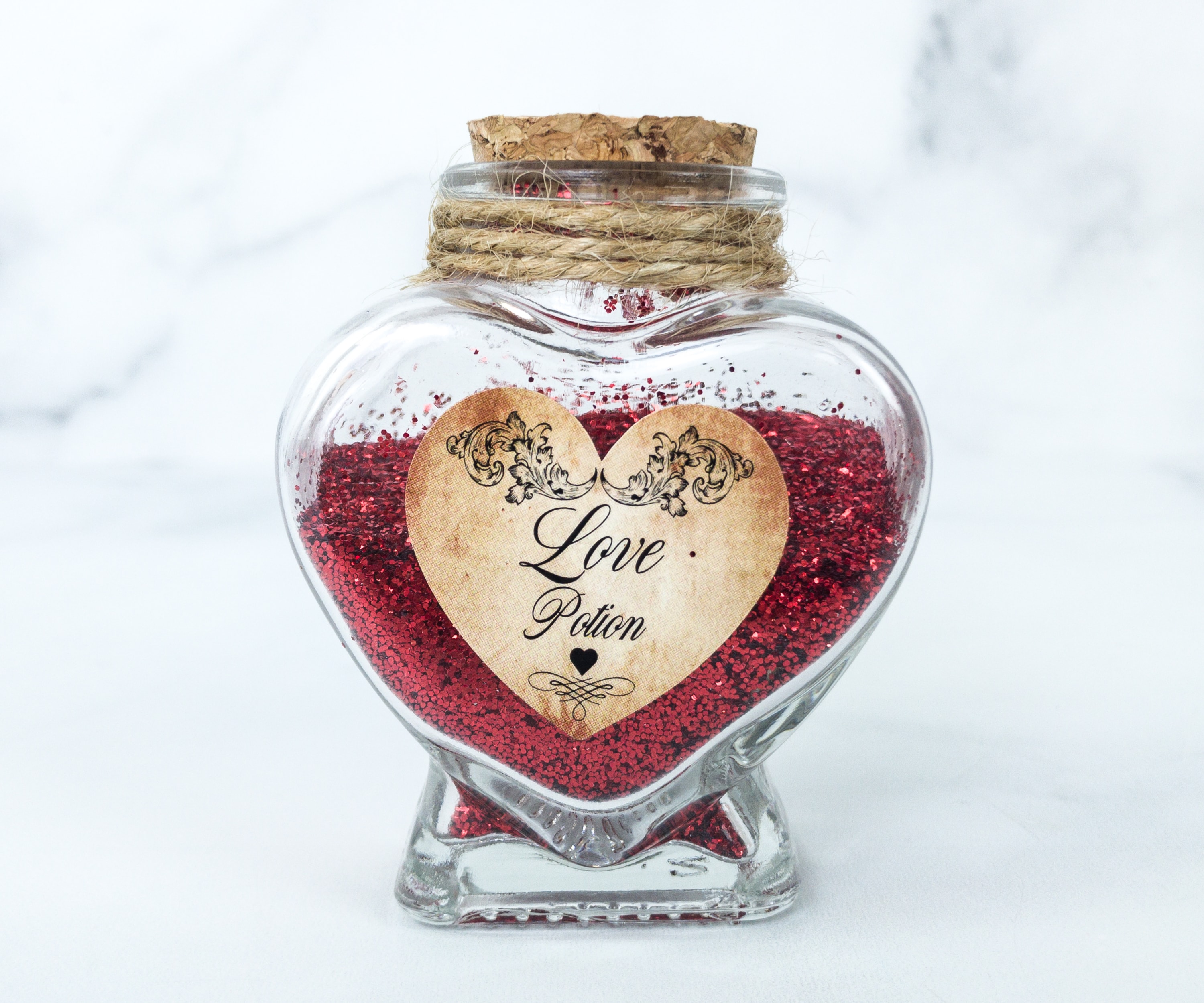 The potion is introduced by Professor Slughorn in Harry's potion class, but it doesn't produce love but infatuation, or worst, obsession! The Amortentia is recognizable with its mother-of-pearl sheen and by the spiraling steam that rises from it. This replica represents the liquid as red glitters!
This month's box is jampacked! I am happy with the inclusion of the Love Potion replica and the beautiful bookmark. The signed art print is back and I love the artist's version of Professor Dumbledore's phoenix, Fawkes. The shirt looks amazing as well. I really love this box that fills my collection cabinet and wardrobe with cool Wizarding World items and wearables! If you're a Harry Potter fan or collector too, this subscription is a must-try!
What did you think of this month's Harry Potter Geek Gear box?
Visit Geek Gear World of Wizardry to subscribe or find out more!