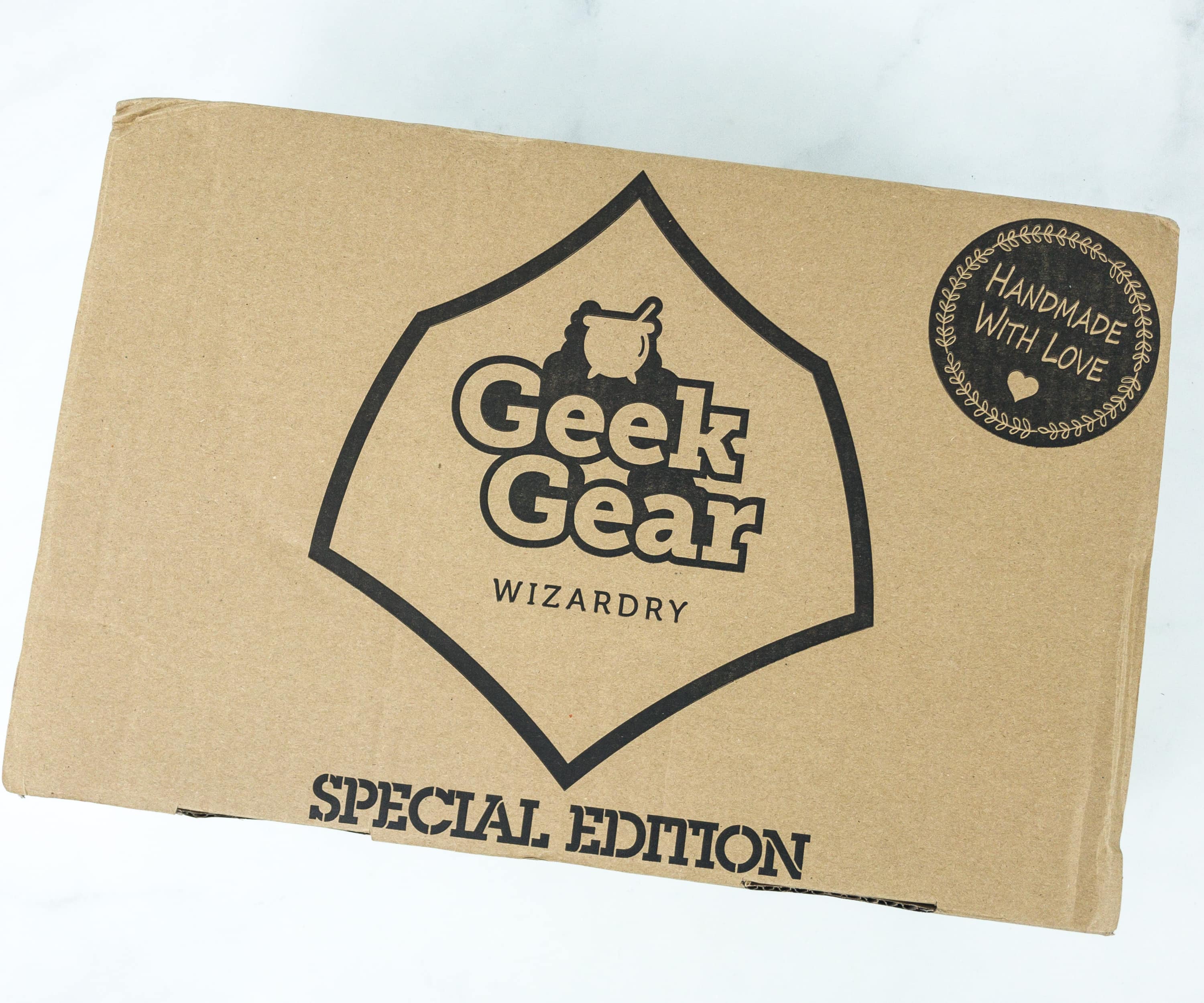 GeekGear WIZARDRY Special Edition is a bimonthly premium subscription box from GeekGear filled with awesome licensed and exclusive PREMIUM Harry Potter & Fantastic Beasts merchandise! Boxes are £44.99 +S/H with a £90+ value! (That's £50.98 shipped to US, about $68). In every box expect an exclusive t-shirt, an exclusive jumper/hoodie/long sleeve t-shirt, an exclusive premium artwork, and 3+ other premium products.
Although they're called special edition, don't be fooled – these are now a regular subscription, similar to Loot Crate DX! 
This is a review of the June 2019 Special Edition box.
DEAL: Save 10% on your first month! Use coupon code NEWSUB10. Or try SPECIAL15 to save 15%!
The box was £44.99 +S/H with a £90+ value (That's £50.98 shipped to US, about $68) and was limited to 750 units.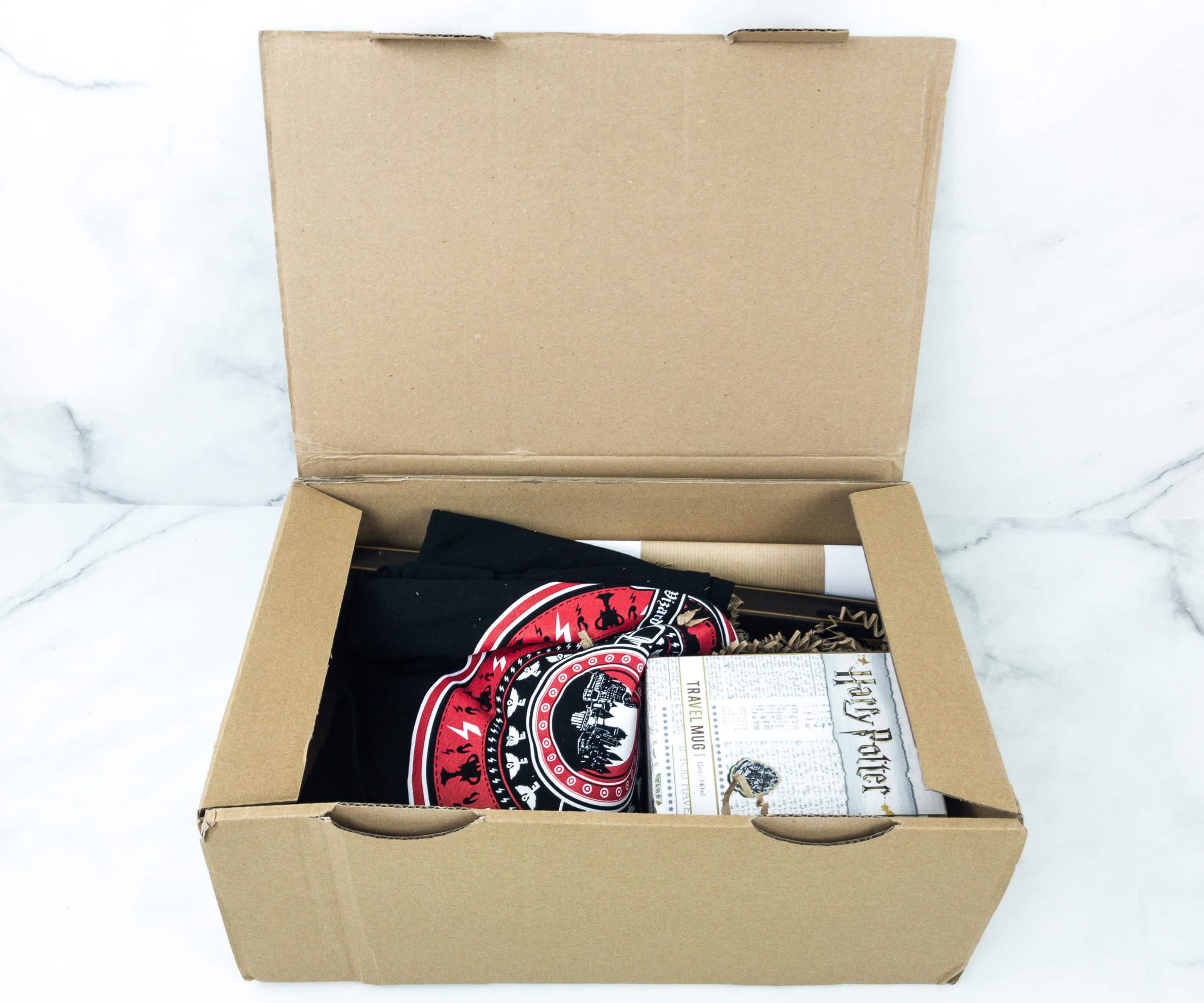 The box is filled with brown squiggles.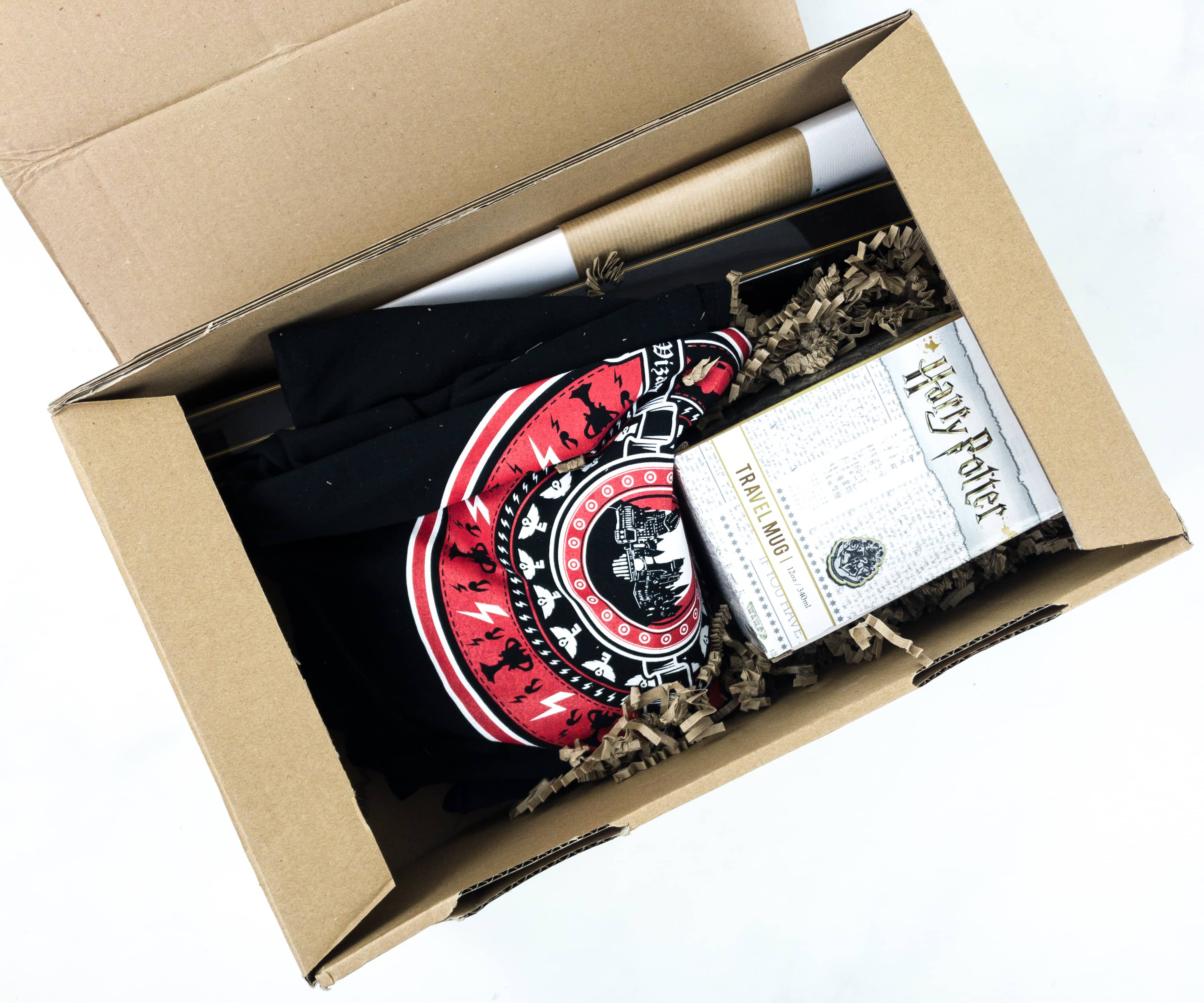 No need to worry when this thing is in transit!
The whole box is packed with and love and care by Allan! We also got a Geek Gear Scratch Card.
There's a letter sealed with the Geek Gear branding which looks like wax but it's actually printed.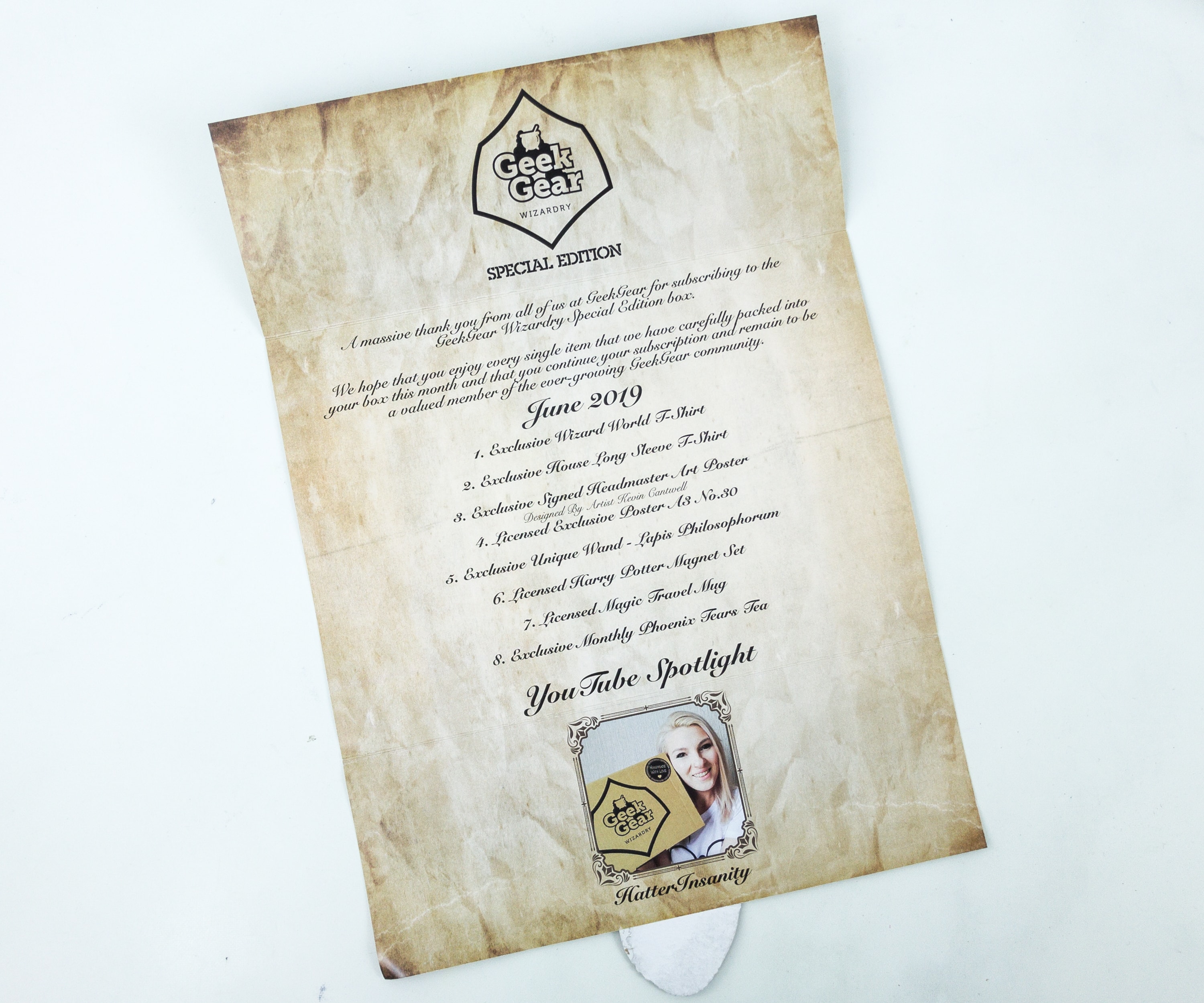 It lists all the items in the box.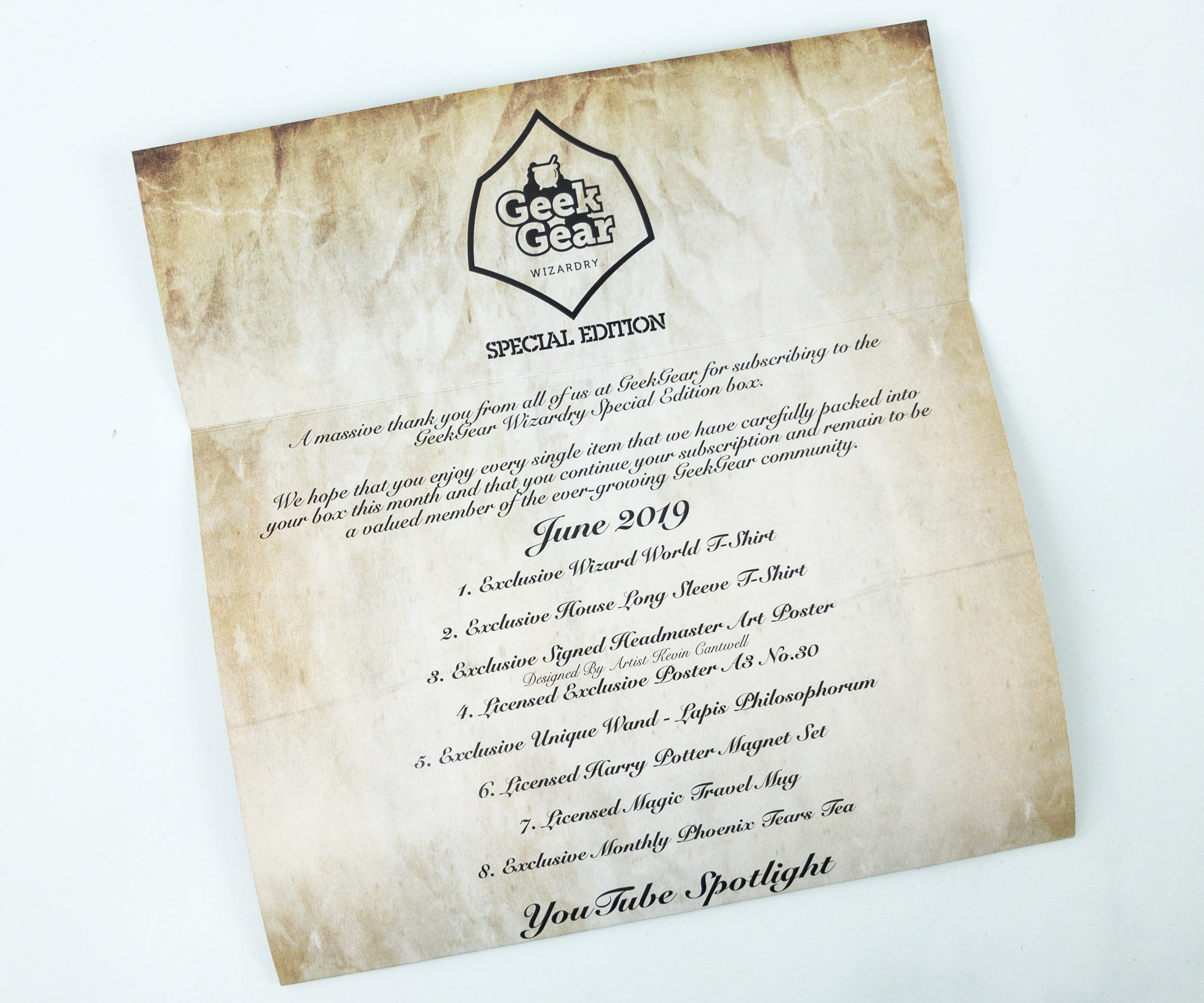 The box is jampacked with special items!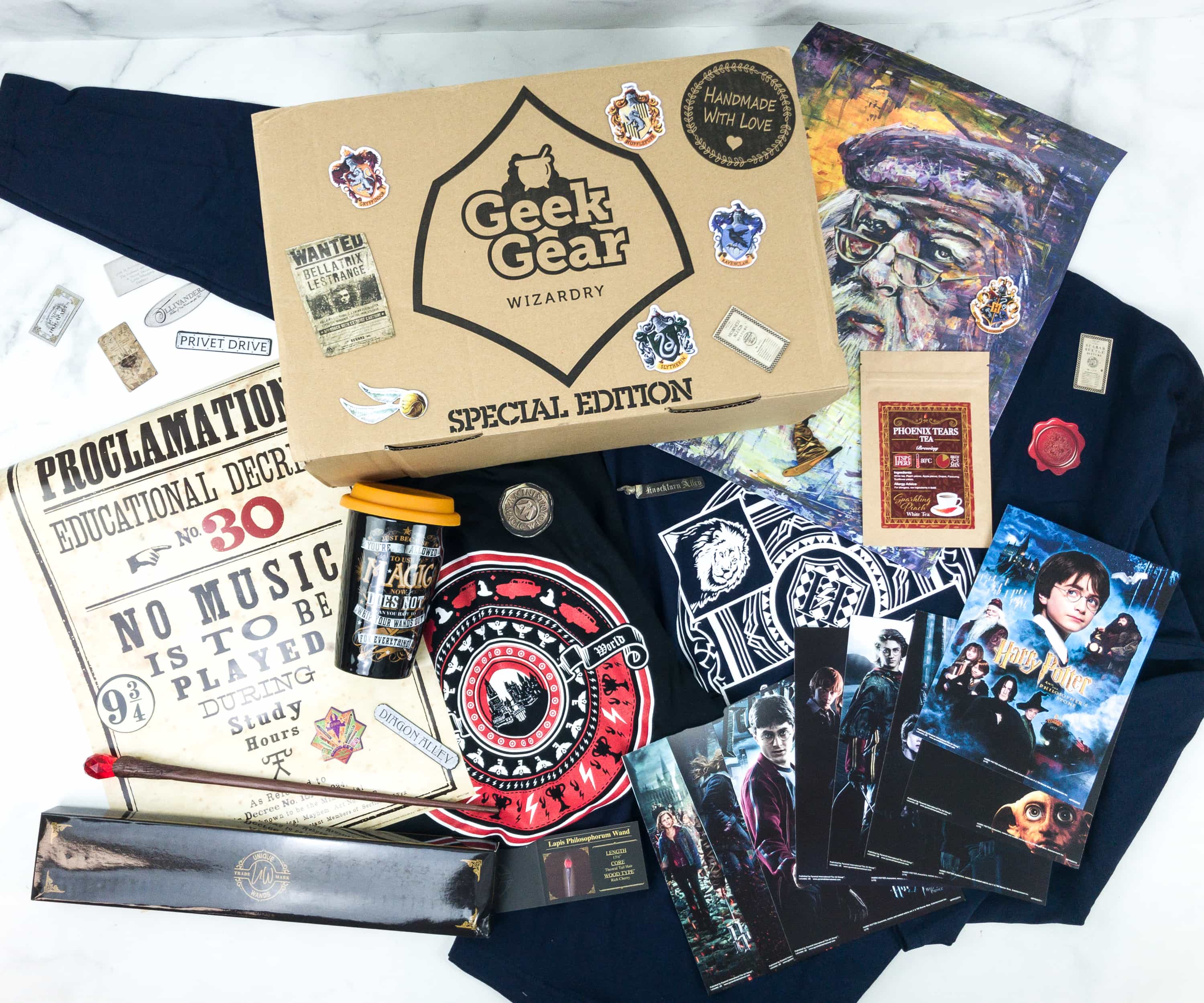 Everything in the June 2019 Special Edition World of Wizardry box!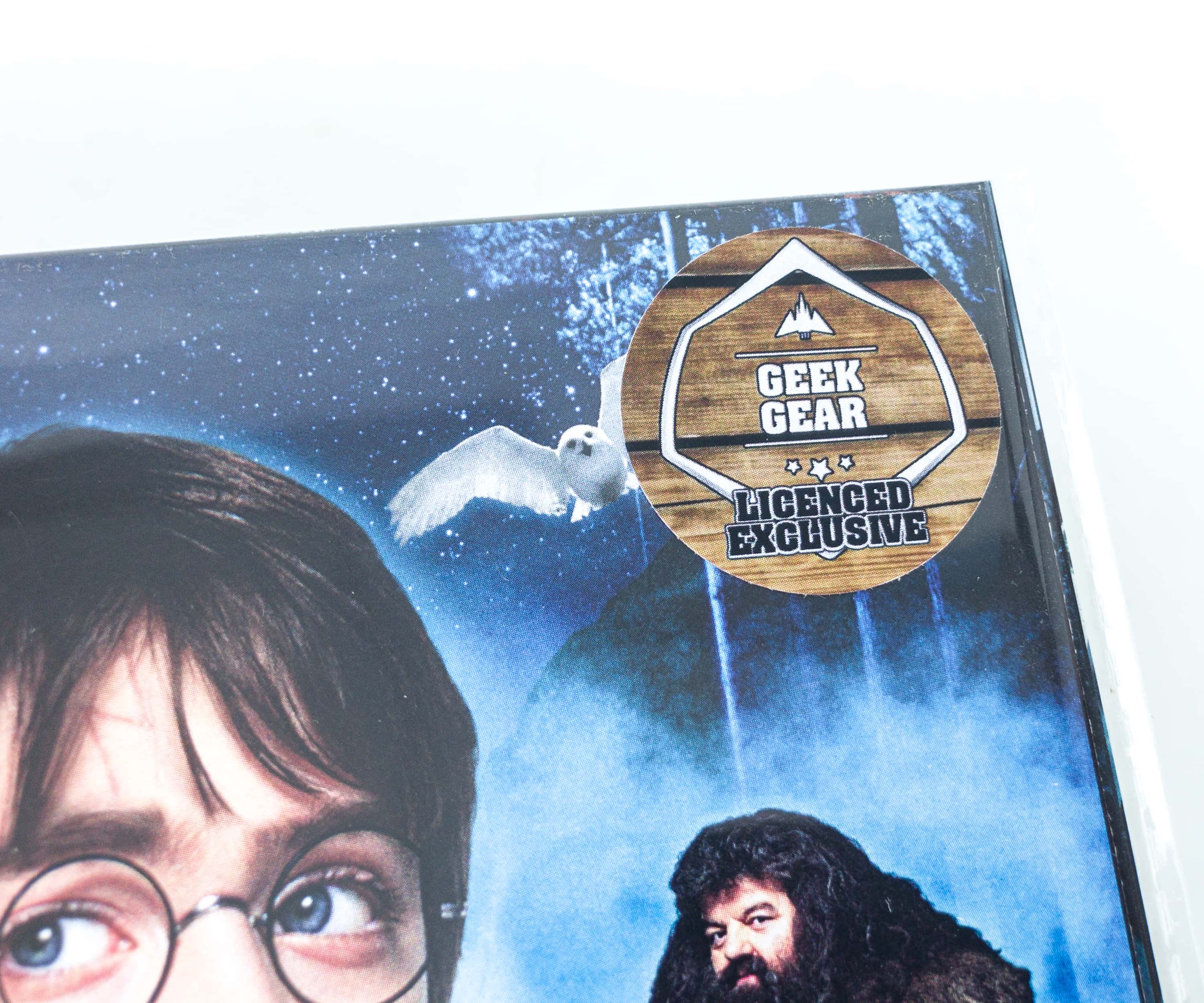 Licensed Exclusive Harry Potter Trading Cards. I love collecting Trading cards, and it's nice to get a Harry Potter-themed set!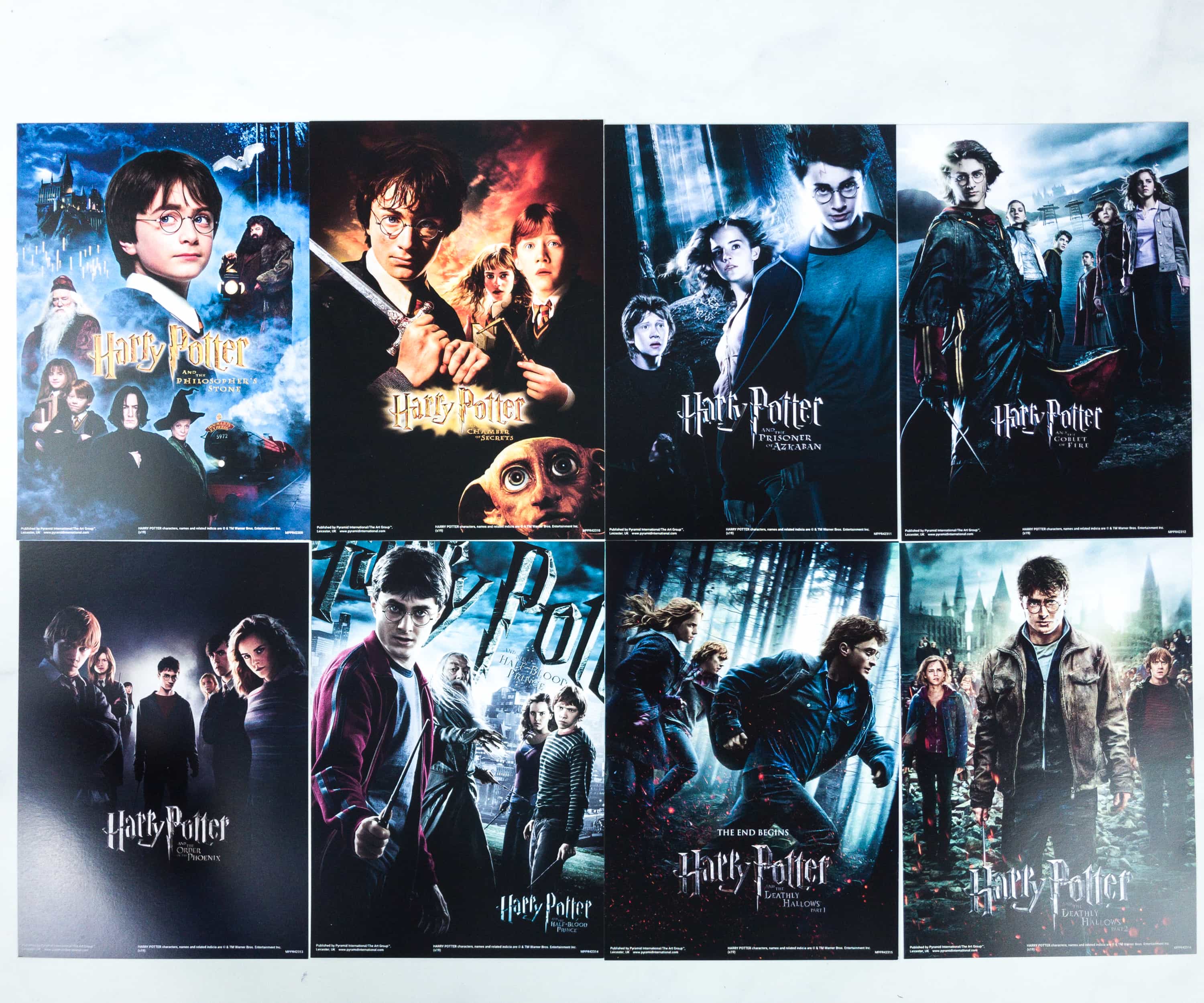 The cards feature the theatrical posters for the movies, from the Philosopher's Stone, up to The Deathly Hallows Part 2!
Exclusive Licensed Harry Potter A3 Poster – No. 30. This month's exclusive large print was rolled and packaged nicely!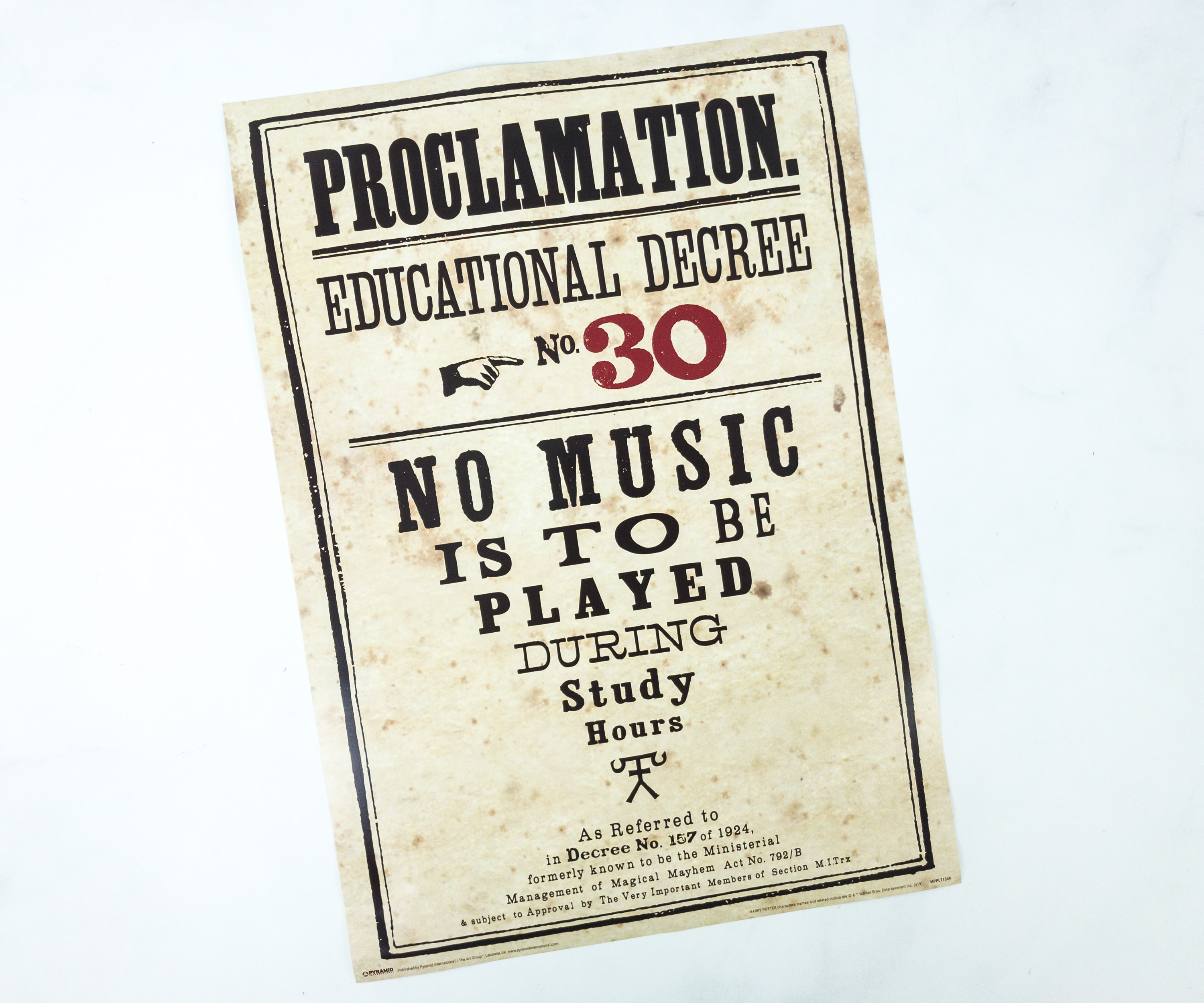 It is Educational Decree No. 30, which declares that no music should be played during study hours. It is the 30th Educational Decree made by Dolores Umbridge and these decrees were made or passed by the Ministry of Magic to control Hogwarts.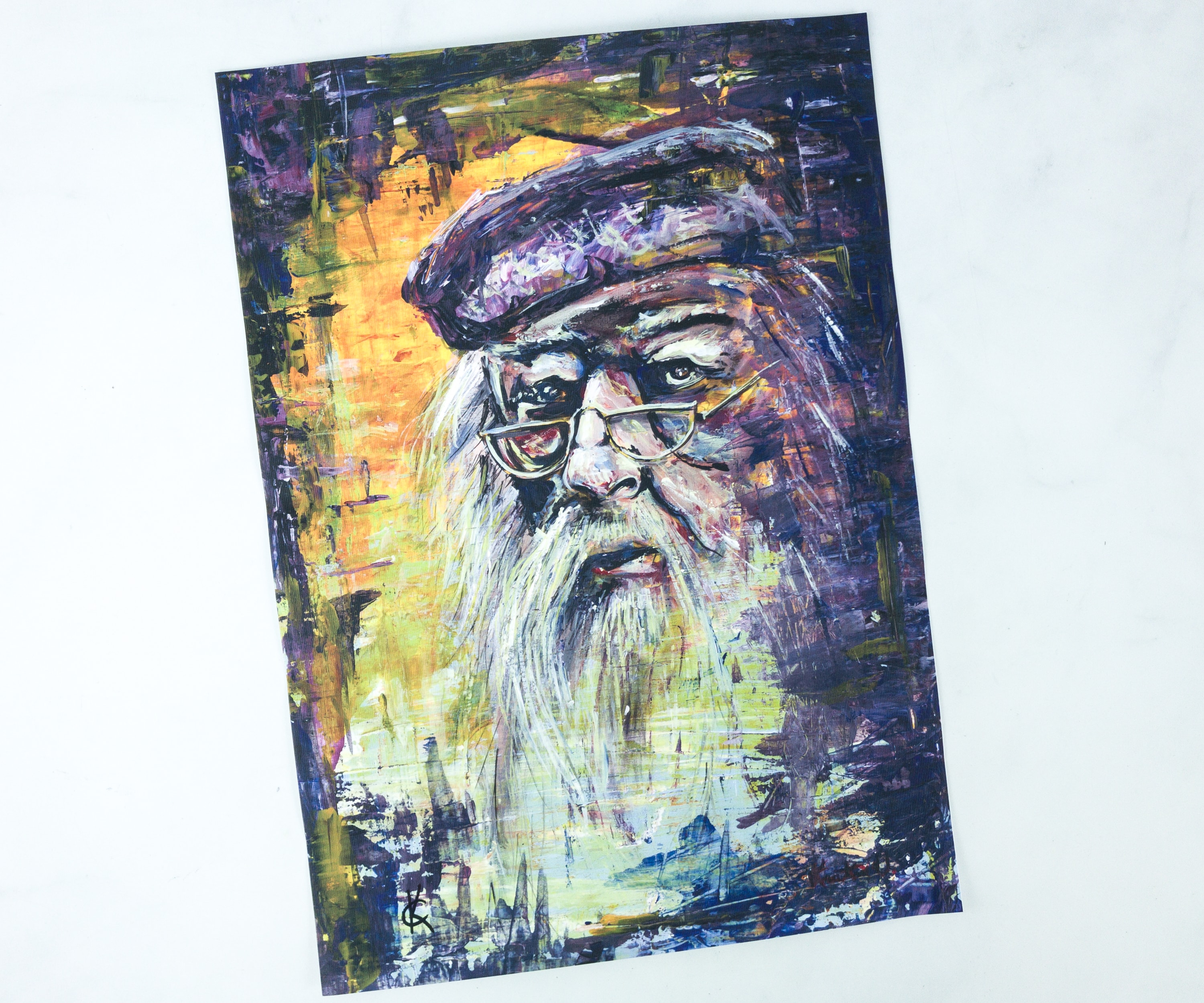 Artist Signed Headmaster Poster. The signed art features a nice watercolor abstract art-like image of the Hogwart's great Headmaster, and one of the greatest wizards in the Wizarding World, Professor Albus Dumbledore. The art is by Kevin Cantwell.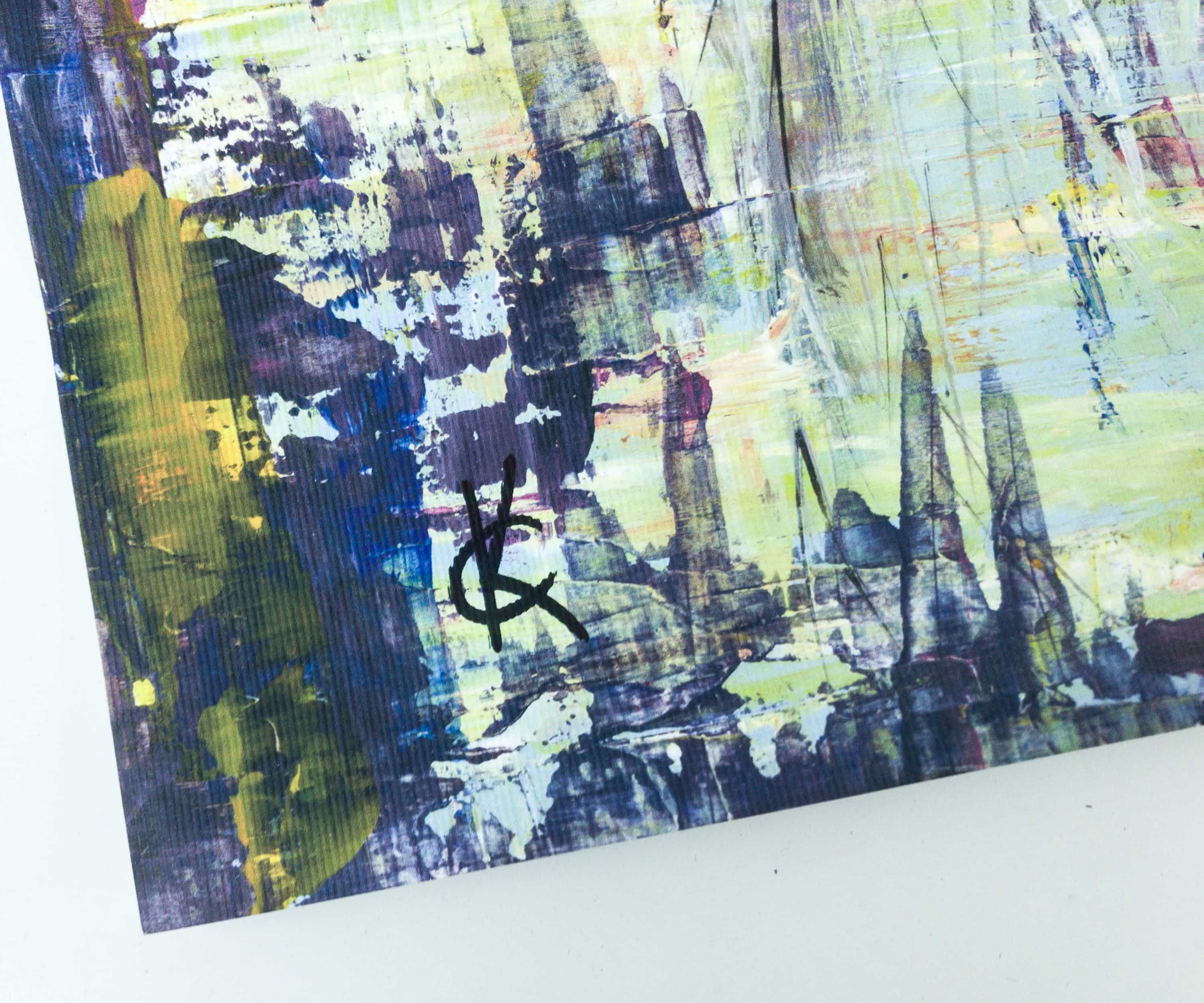 The initials of the artist are placed at the lower-left corner of the artwork.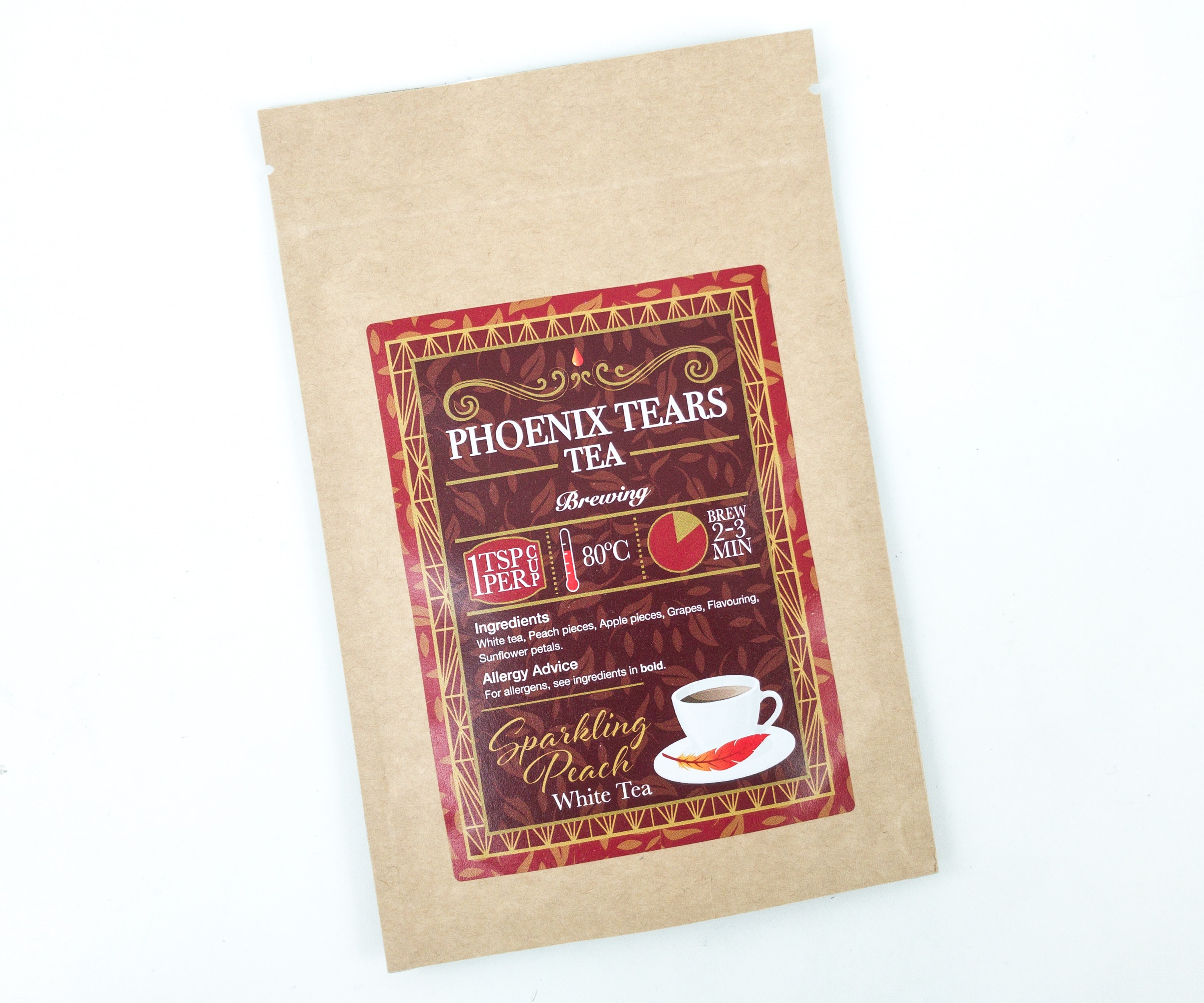 Exclusive Monthly Phoenix Tears Tea. This month's featured tea contains peaches, apples, grapes, and sunflower petals. To make the tea, just brew a teaspoon per cup for 2-3 minutes at 80°C.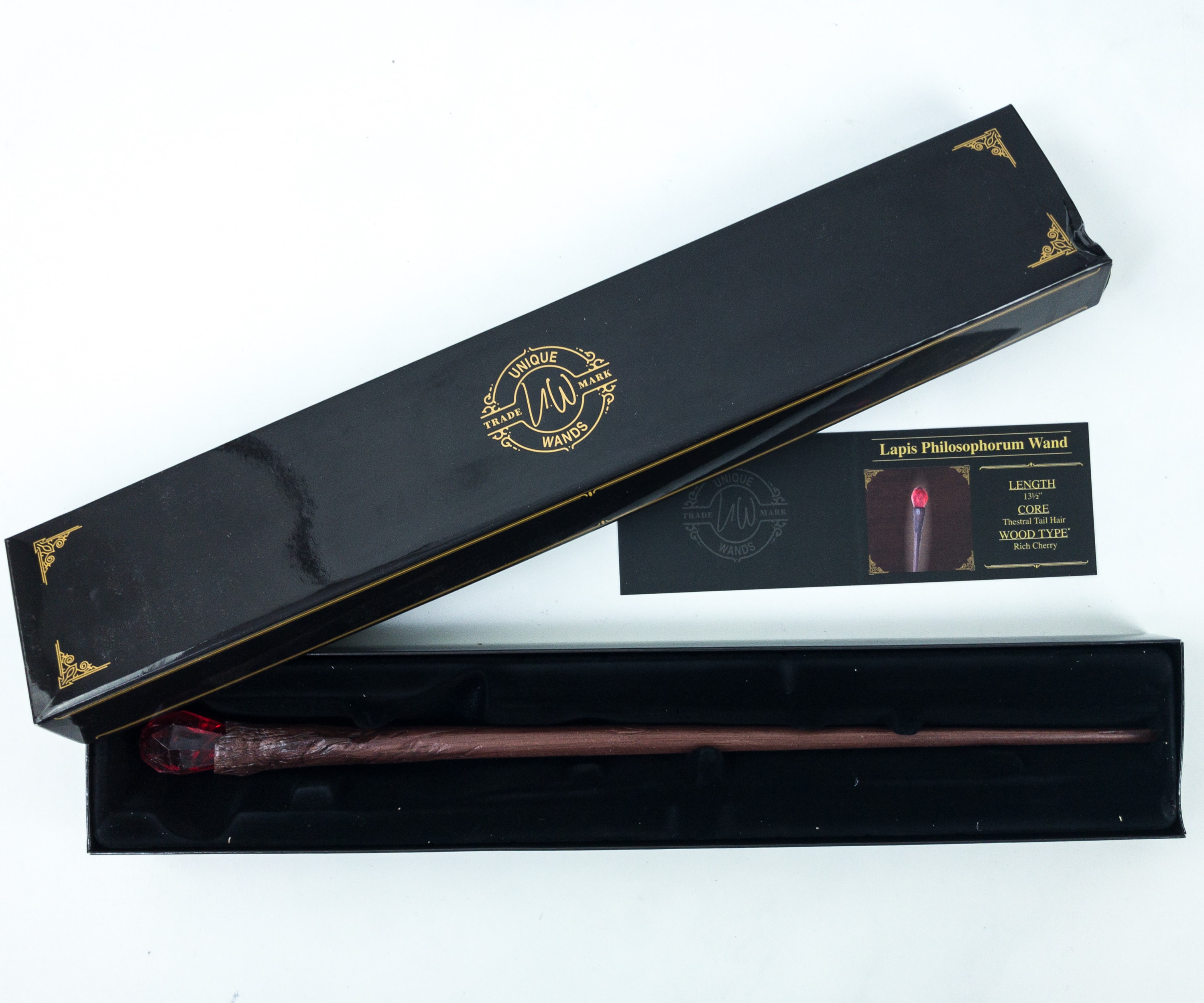 Exclusive Unique Wand – Lapis Philosophorum. Here's the familiar elegant black box that contains a uniquely modeled wand from Unique Wands!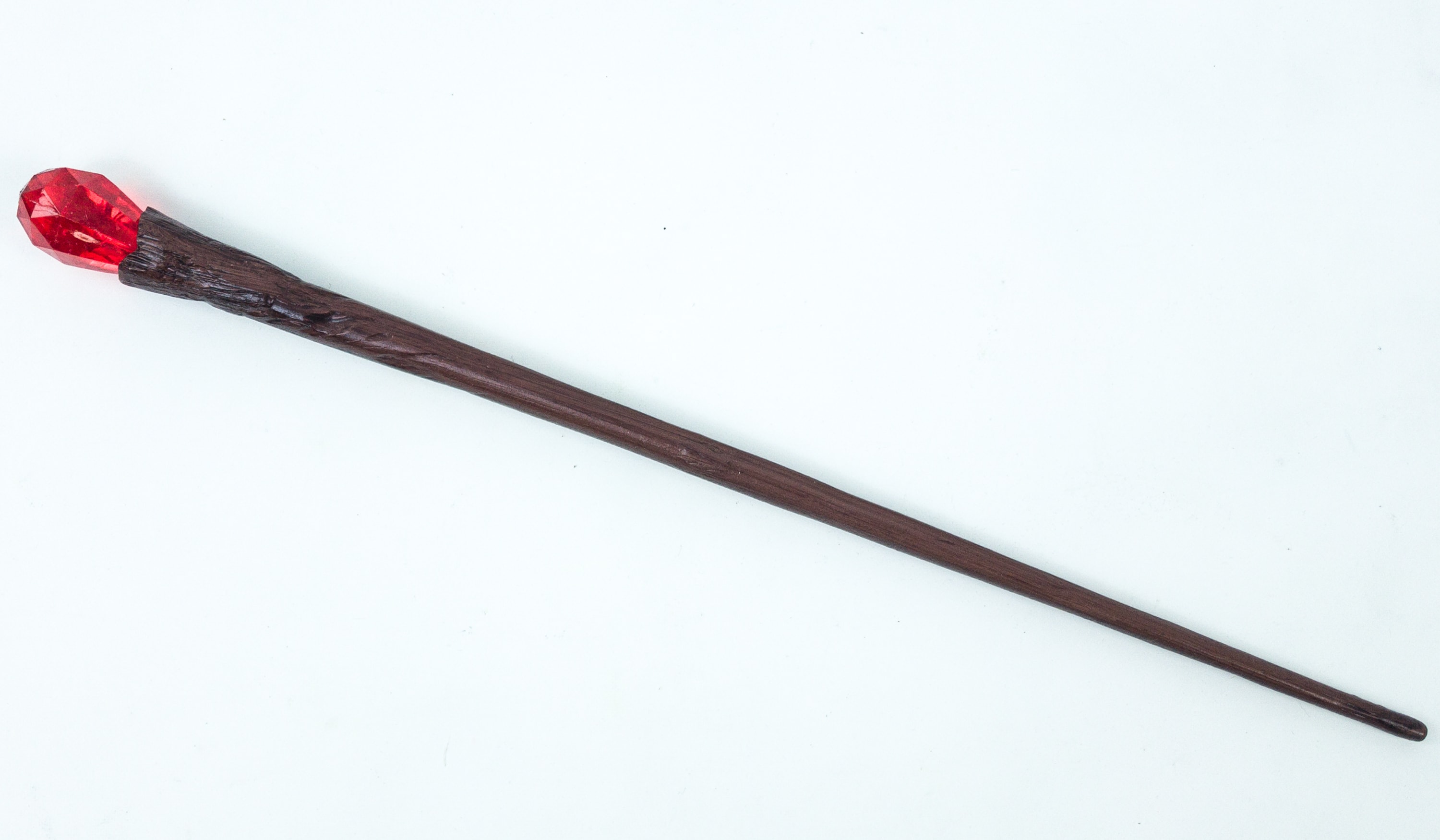 The 13 1/2″ wand is made with Witch Cherry wood and has a core of Thestral Tail Hair.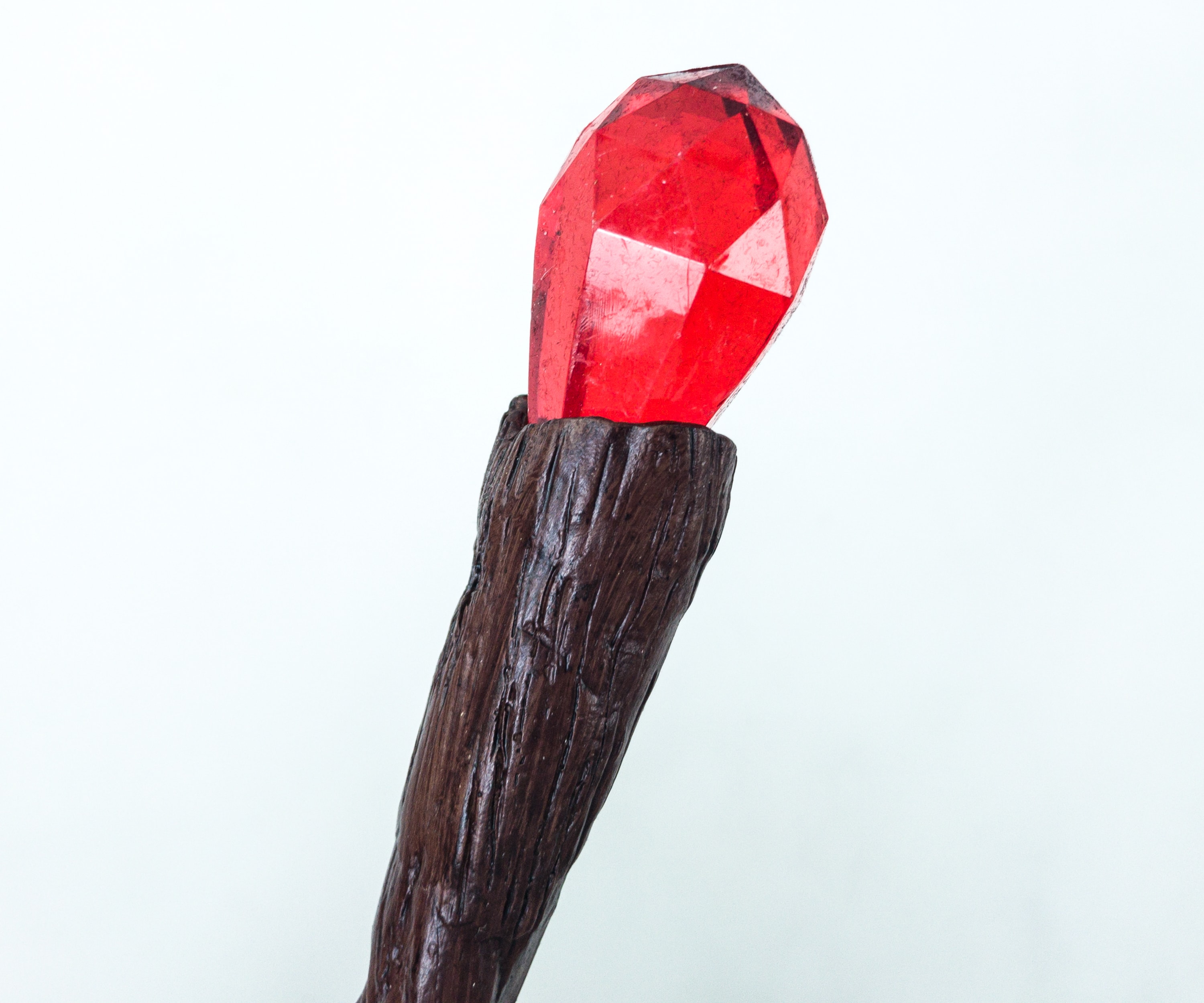 The wand has a red gem at the handle, it looks like a chunk of the Philosopher's stone!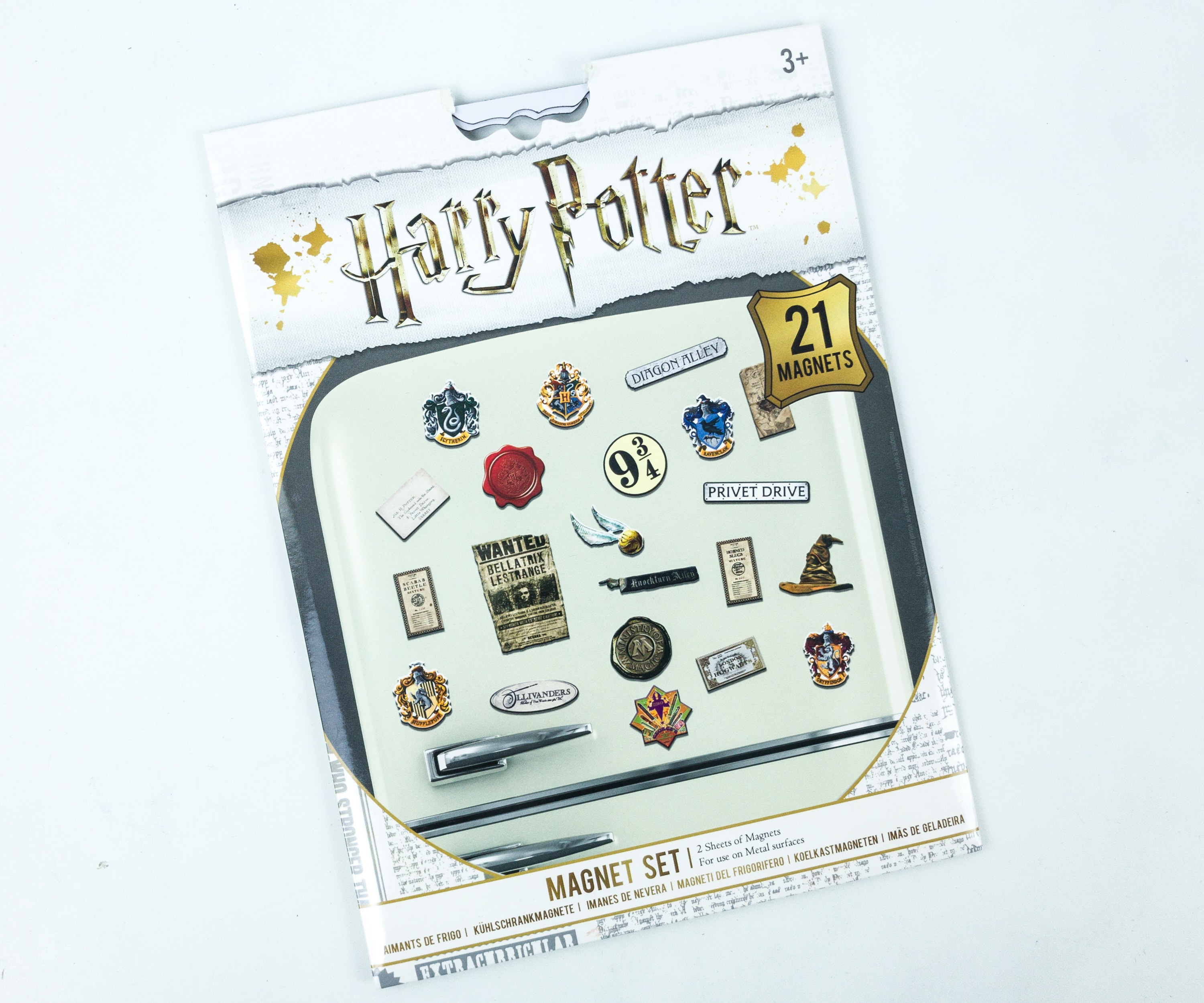 Licensed Harry Potter Magnet Set. I got more decorations for our fridge as the box also provided me with a set of magnets!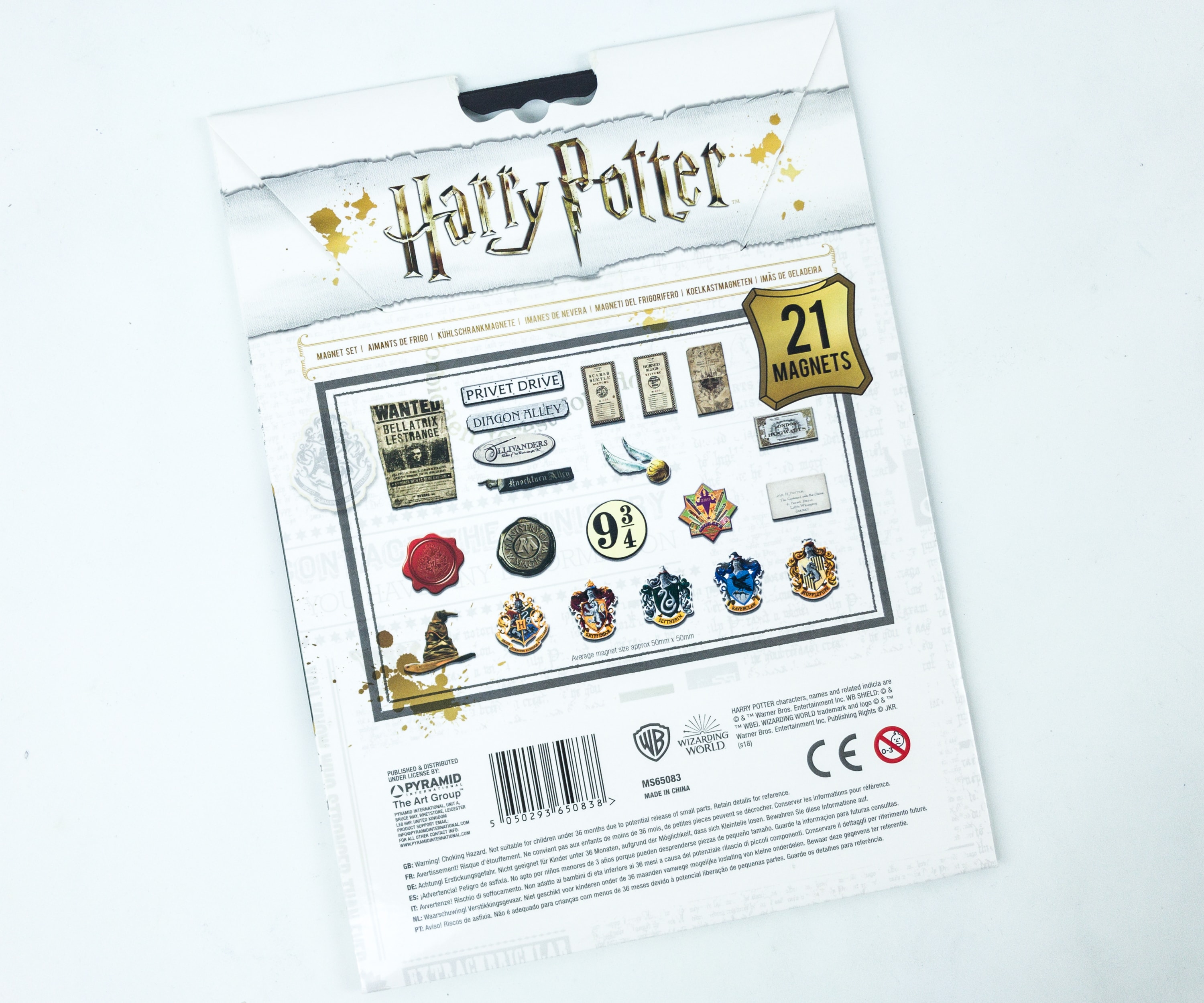 The pack contains 21 magnets!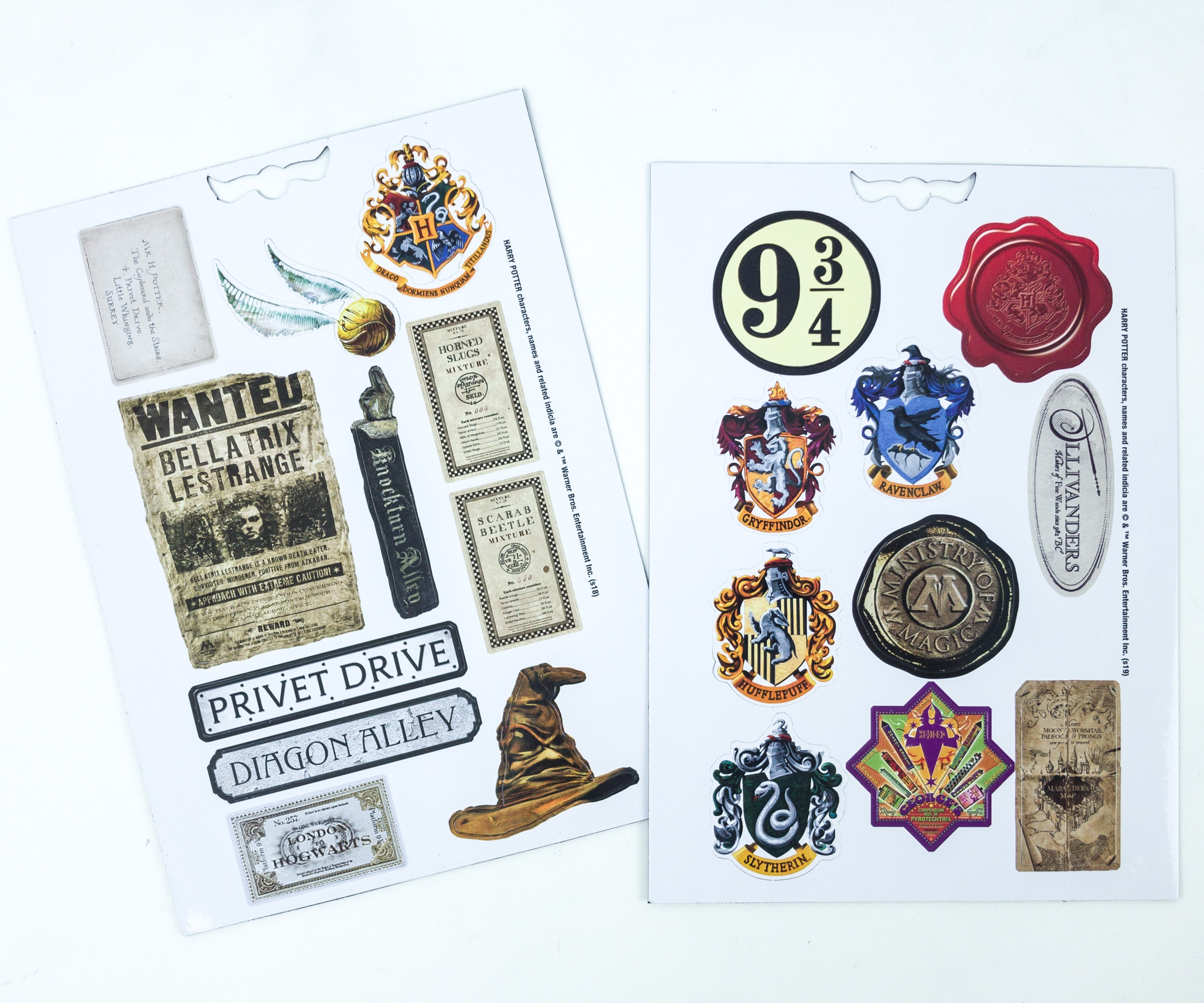 These are nice as they're all flat, as compared to those bulky fridge magnets!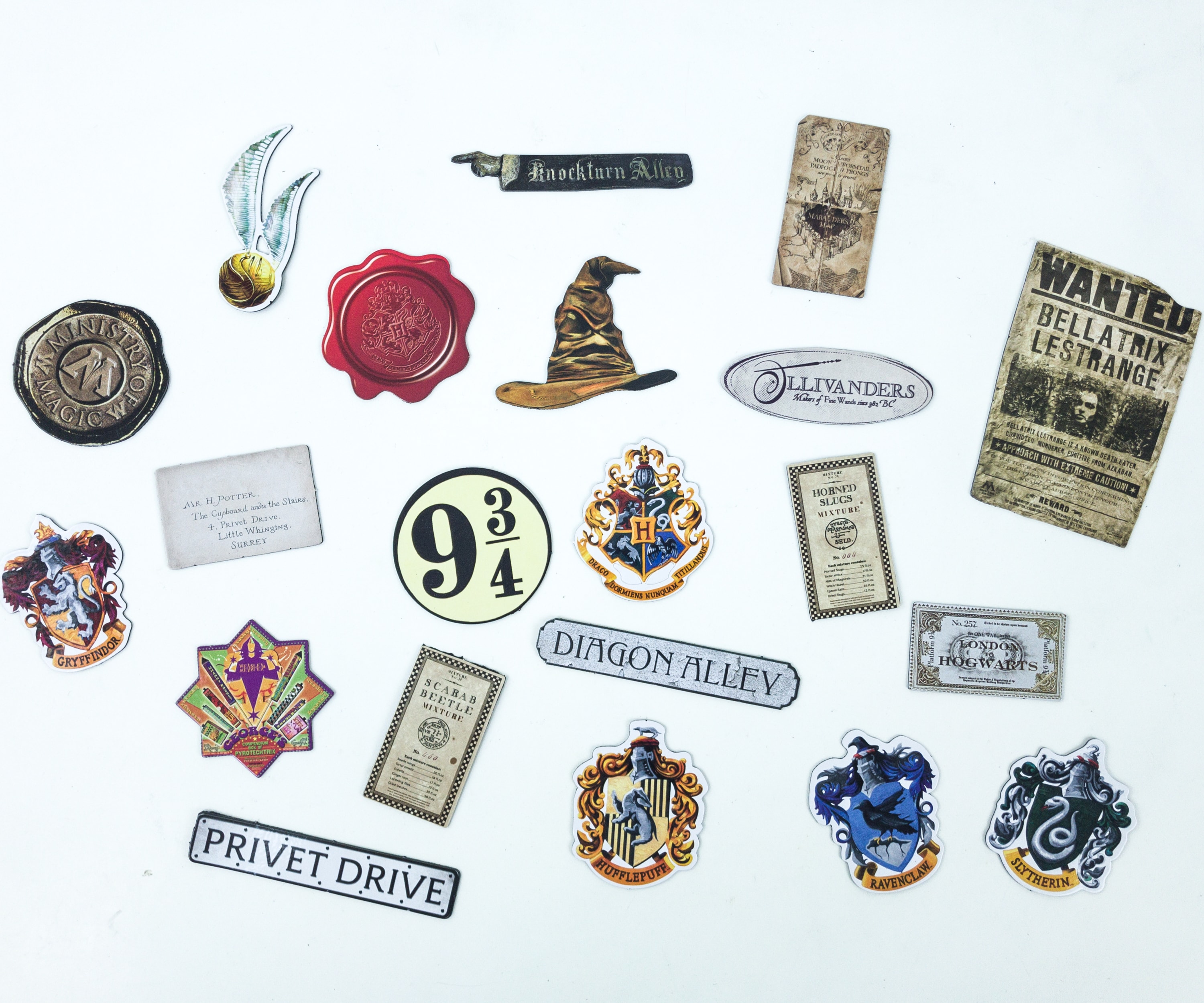 There's a lot of icons in this set, like the Diagon Alley banner, House emblems, a wanted poster for Bellatrix Lestrange, the Hogwart's Express' 9 3/4 sign, the Hogwarts emblem, the sorting hat, and more! I am overwhelmed yet happy with this inclusion!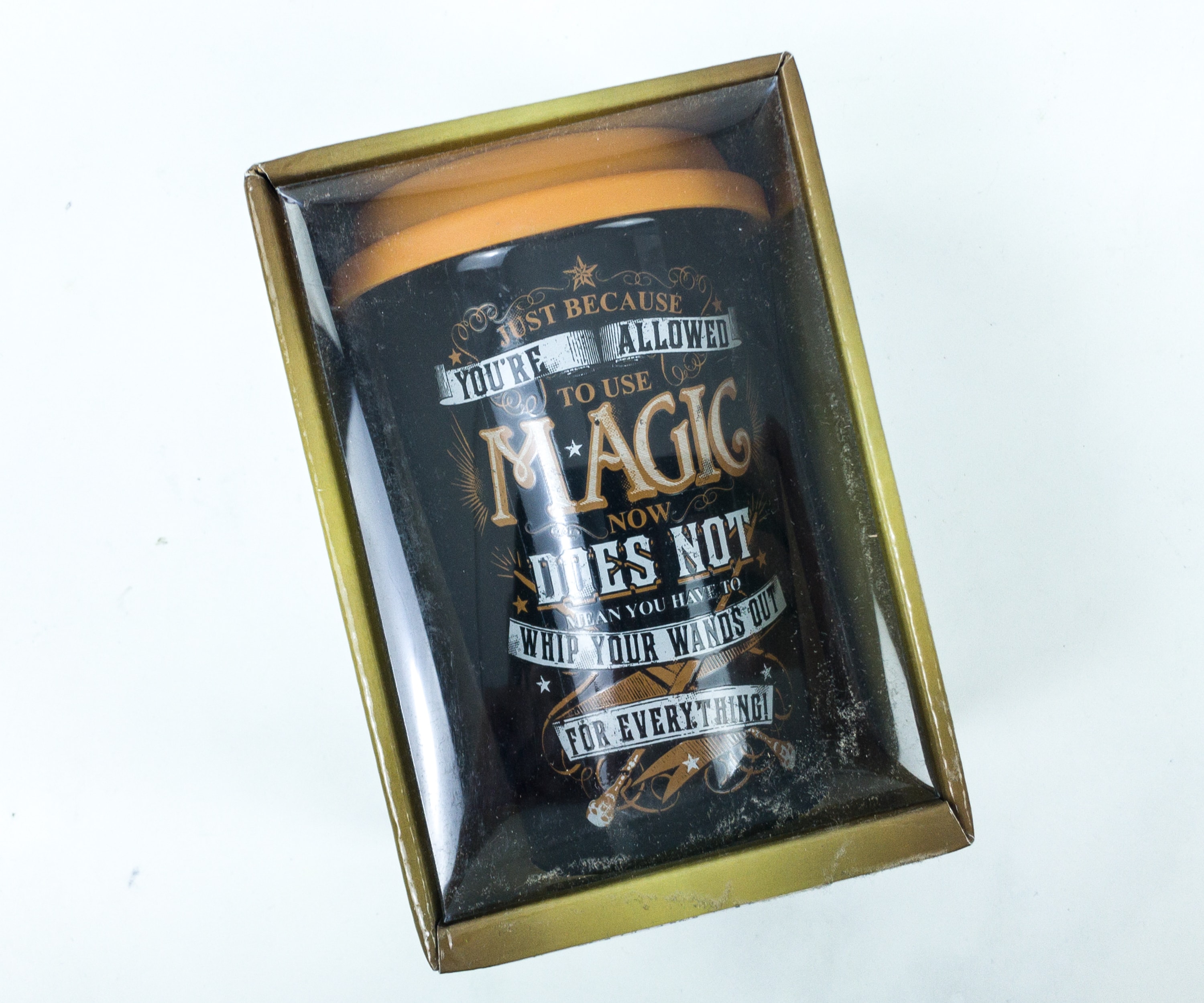 Magic Travel Mug. I got another travel mug, and this time, it's a dark-colored one and it's about the use of magic and wands!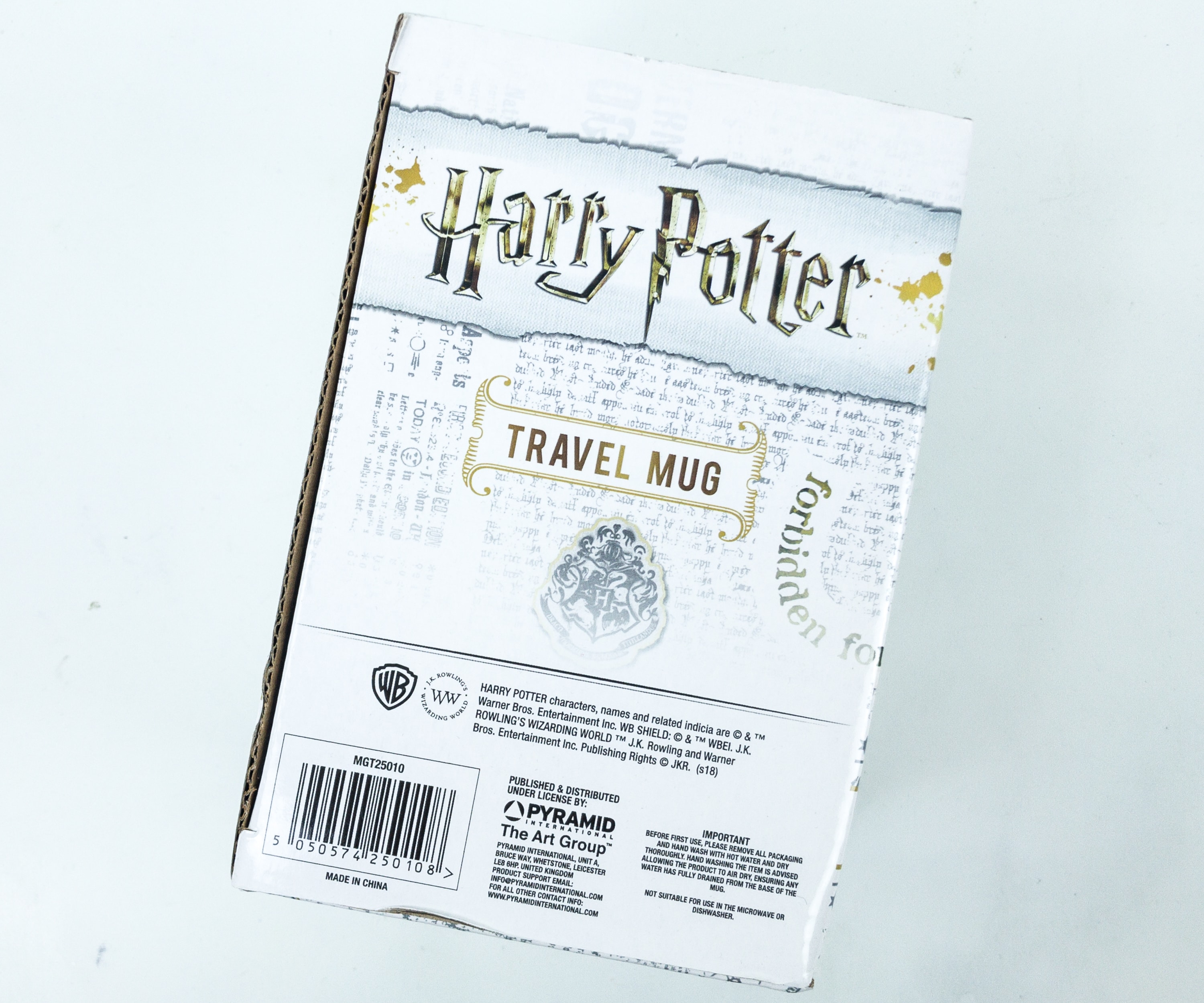 It's easily giftable as it's contained in a beautiful window box.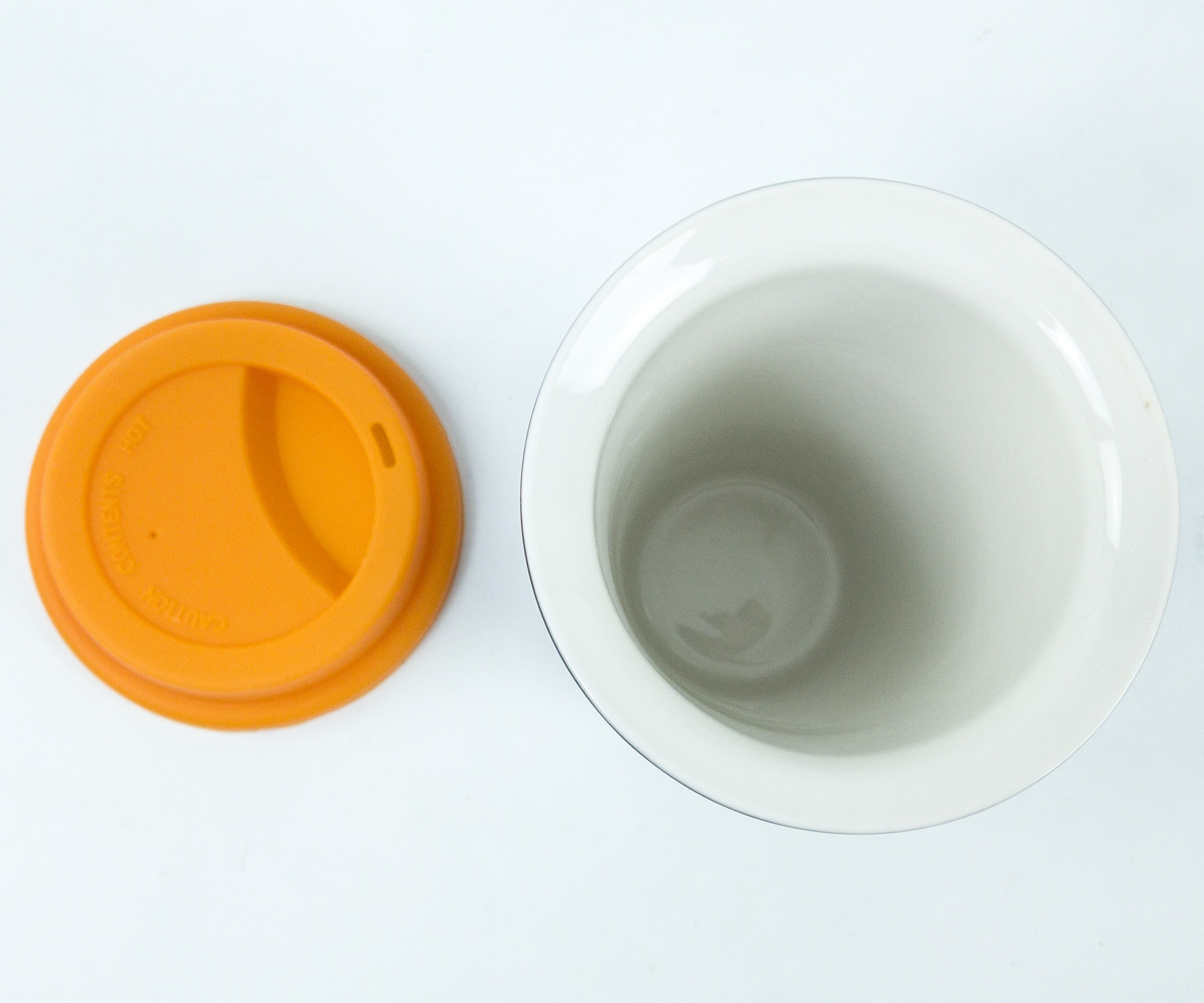 The mug can be used whether for hot or cold beverages.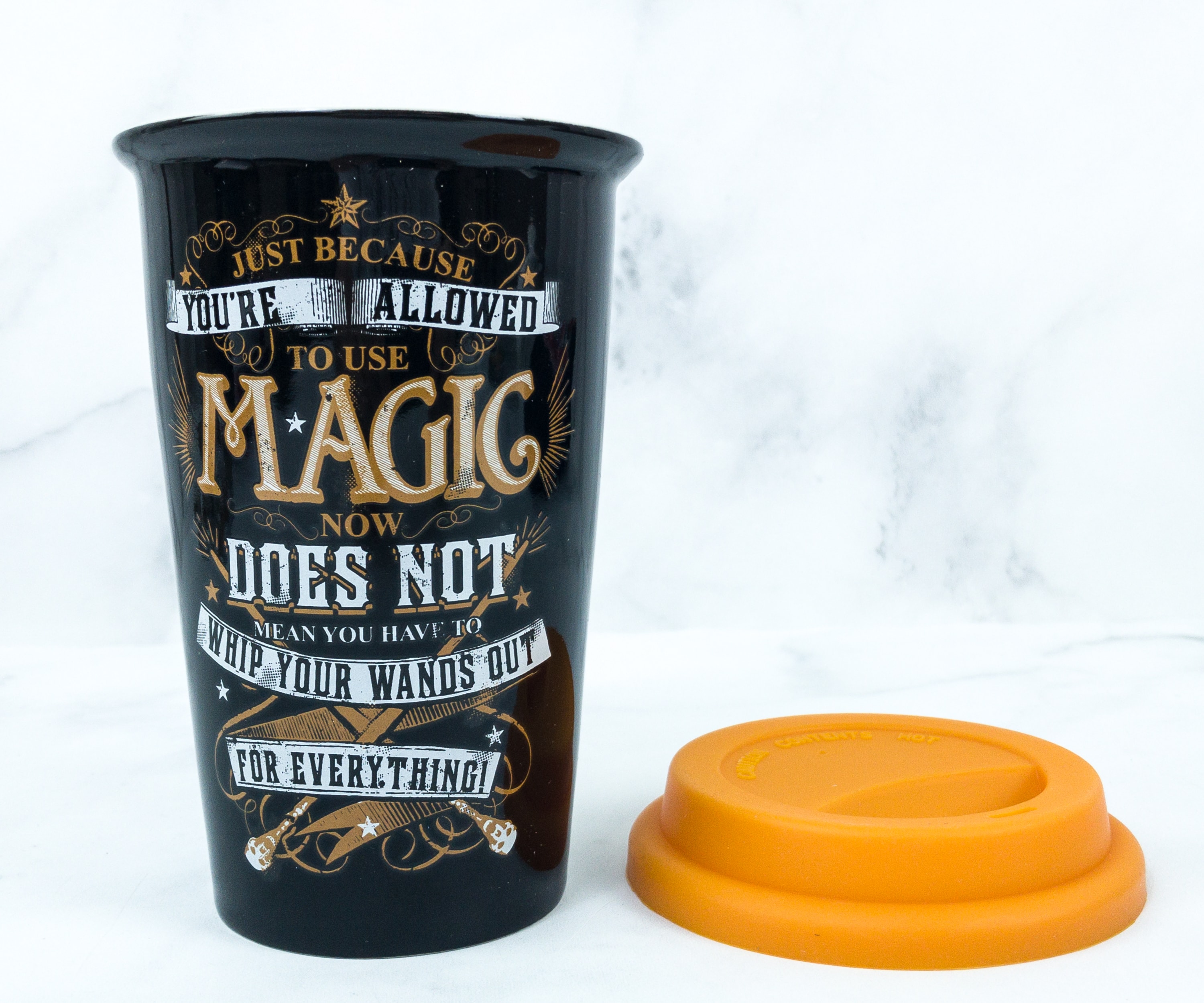 No straws needed as it comes with a silicone sippy cup lid!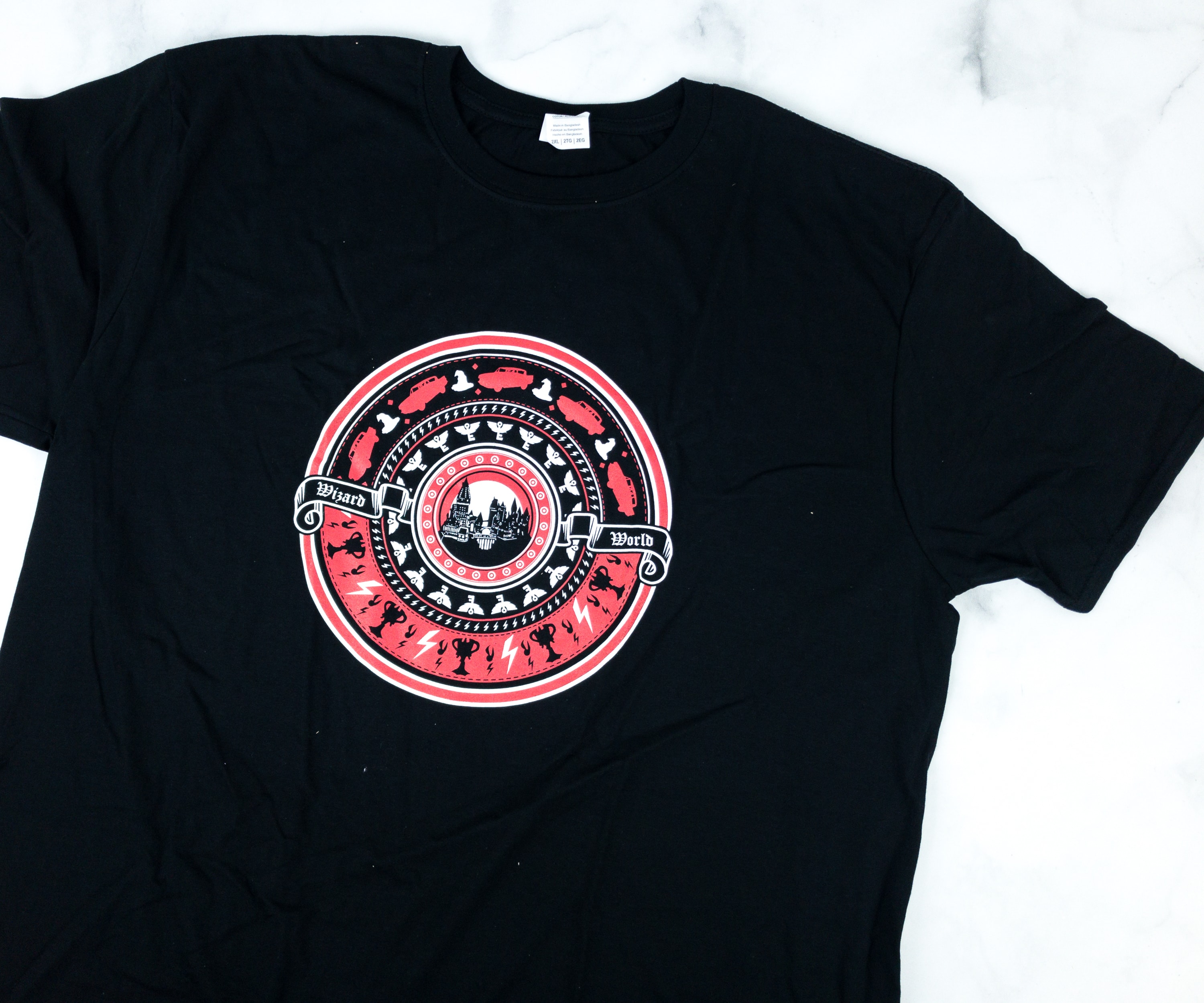 Wizard World T-Shirt. I love black shirts from the Wizarding World, especially when they use simple color prints for the main designs, like this one's red and white!
The nice design speaks all about the Wizarding World! It has Hogwarts in the middle, some winged keys, the flying Ford Anglia, the Sorting Hat, and more!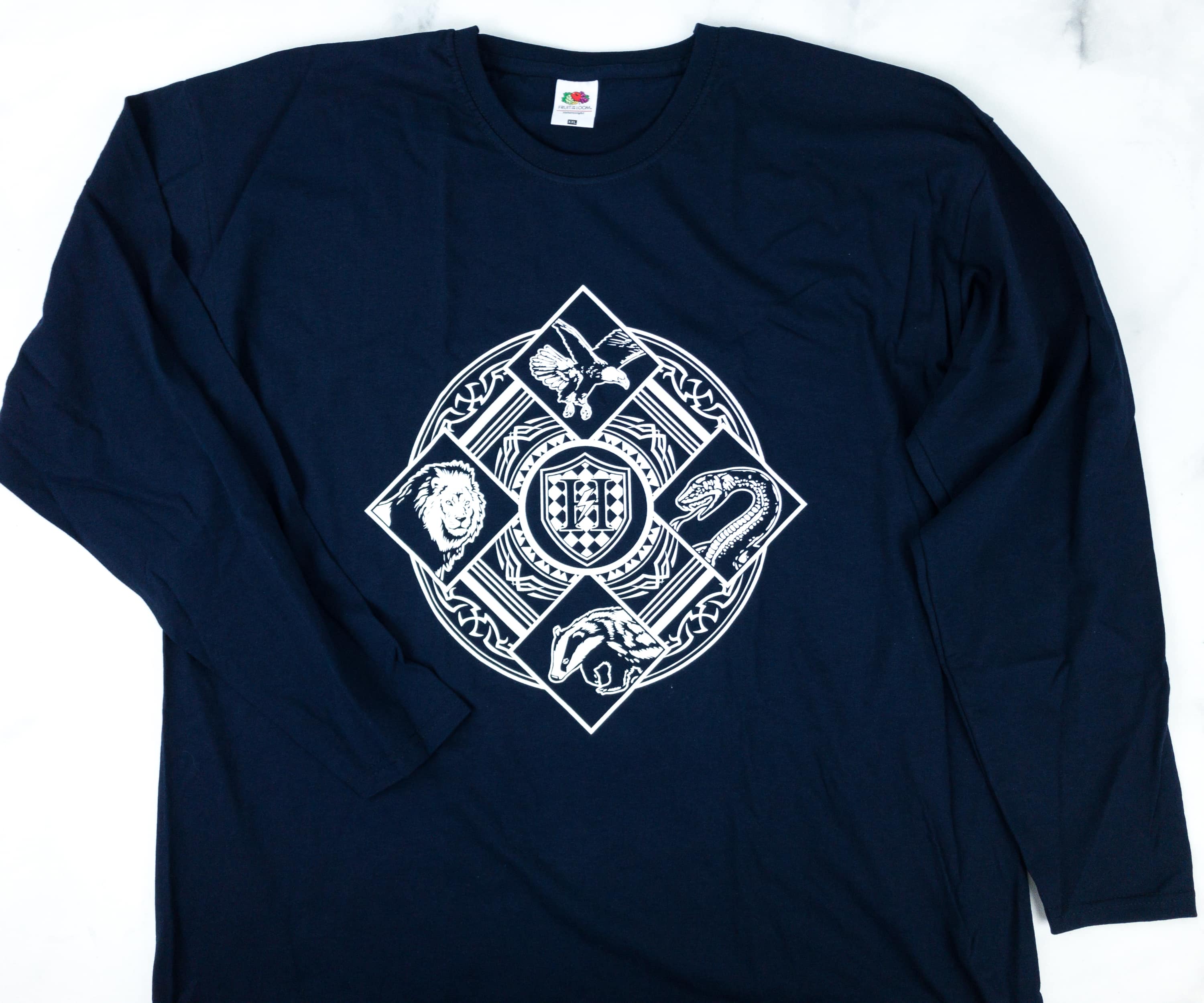 House Long Sleeve T-Shirt. Another wearable in the Special Edition box is this dark-colored long-sleeved tee!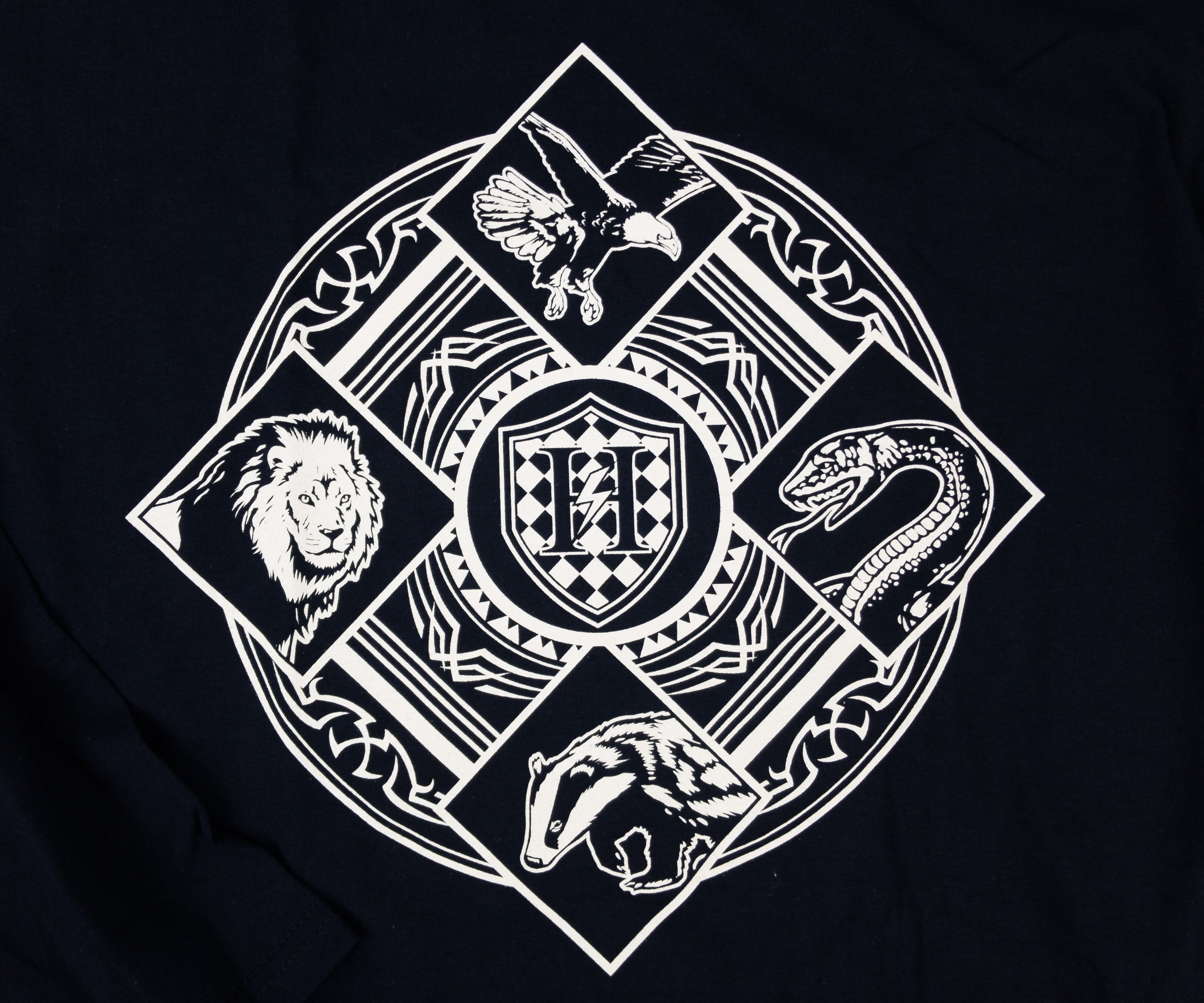 It features the 4 House animals: the Ravenclaw's eagle, the Slytherin's snake, the Hufflepuff's badger, and of course, the Gryffindor's lion. It also includes the Hogwart's letter emblem at the center, with a lightning bolt that surely represents Harry!
Among all the World of Wizardry boxes, I am most excited about this Special Edition box. We all know that it contains more items than the usual, and some are even rare and unique finds! I love the new wand, it looks really great with the gem at the handle. The fridge magnets are amazing as well, can't wait to stick them all! The travel mug is another useful item that I got, and I like what's written on it. The wearables are amazing as well, I like that both came in dark colors that make the main designs stand out. WOW doesn't just stand for World of Wizardry, it also means this box is astonishing!
What did you think of the special edition World of Wizardry Geek Gear box?
Visit Geek Gear World of Wizardry Special Edition to subscribe or find out more!