Geek Fuel EXP is the new quarterly version of Geek Fuel. This box is filled with geek accessories and apparel with exclusive games, toys, gear, collectibles, and all things epic with at least $100 in value. This box always includes a Steam game code and costs $57 + $8 shipping per quarter. See more info on this move here.
This box is still available!
DEAL: You'll save $5 on your first box with this link – no coupon code needed!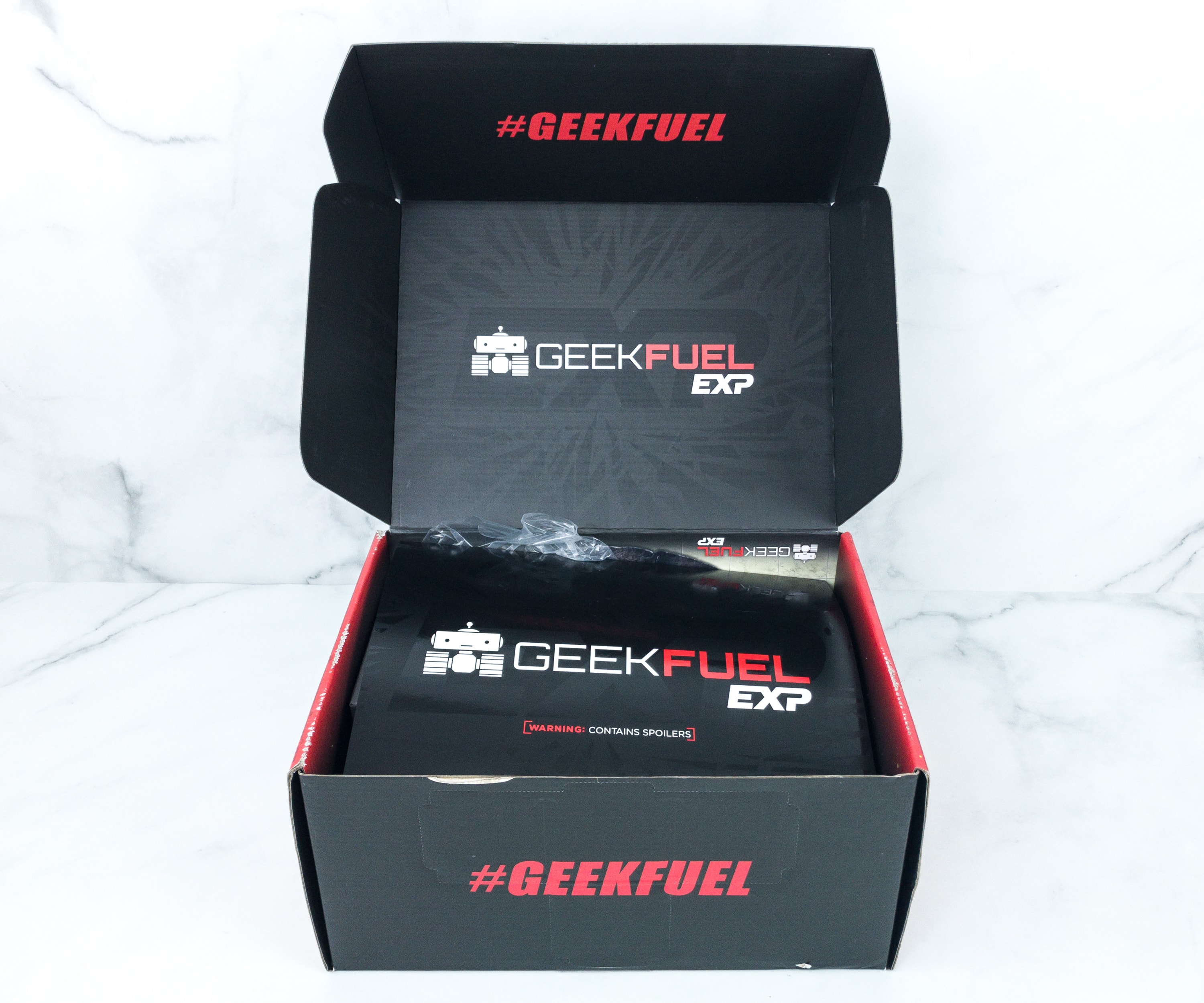 There's an information card on top of all the items.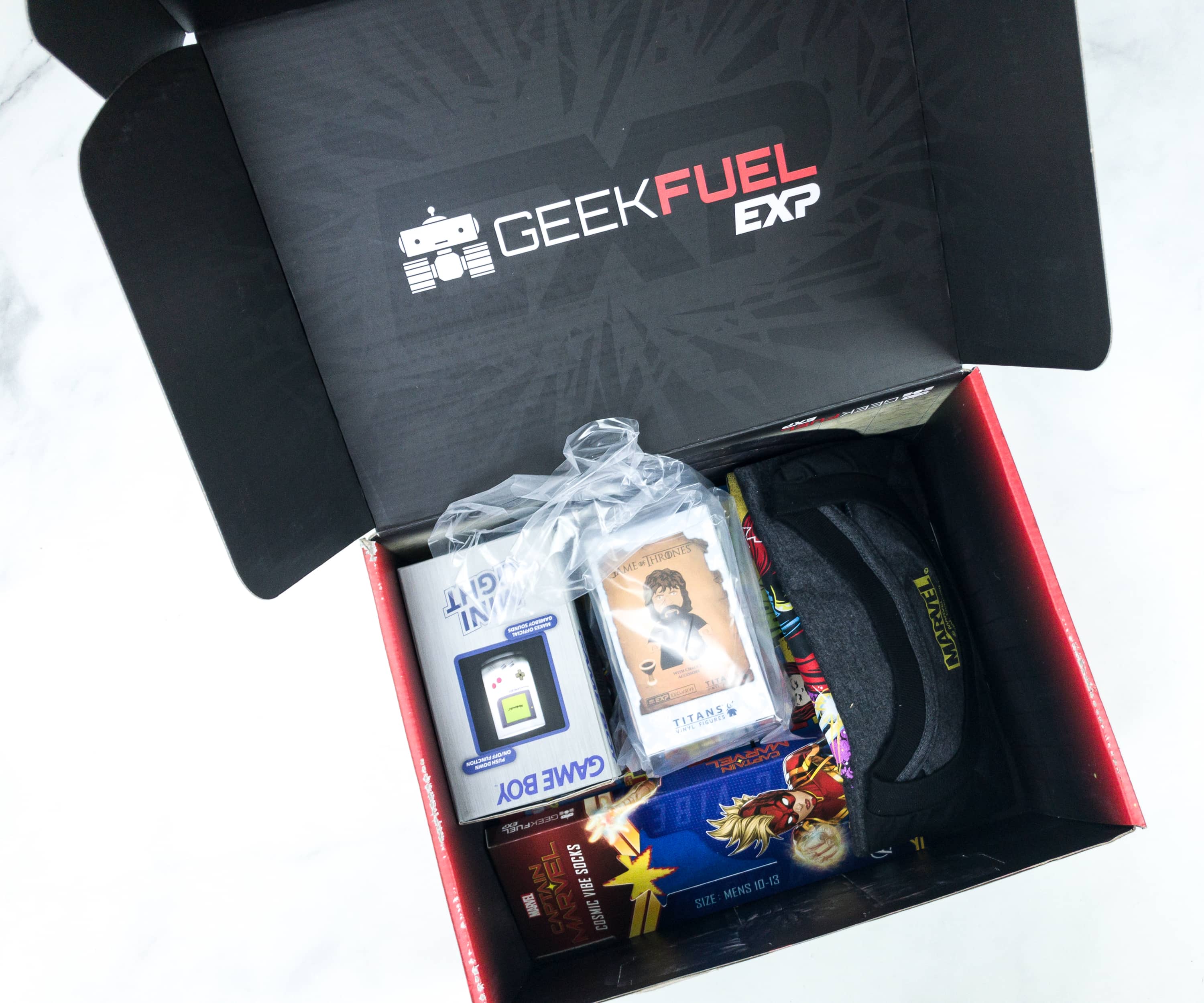 Some of the items came with individual packaging.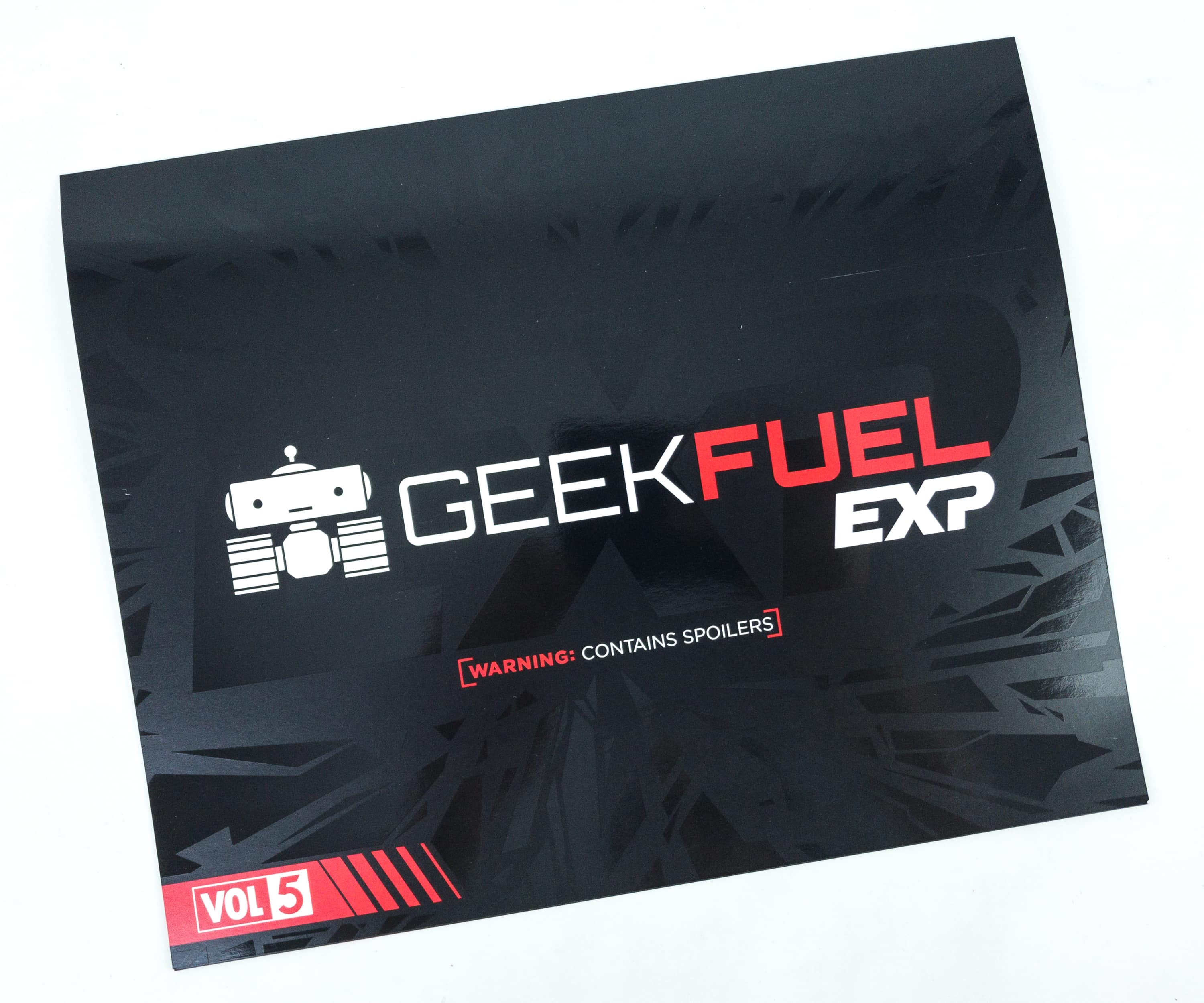 There's a note in front of the info card: contains spoilers!
At the back, it has a rundown of all the items in the box with individual photos.
Everything in my box!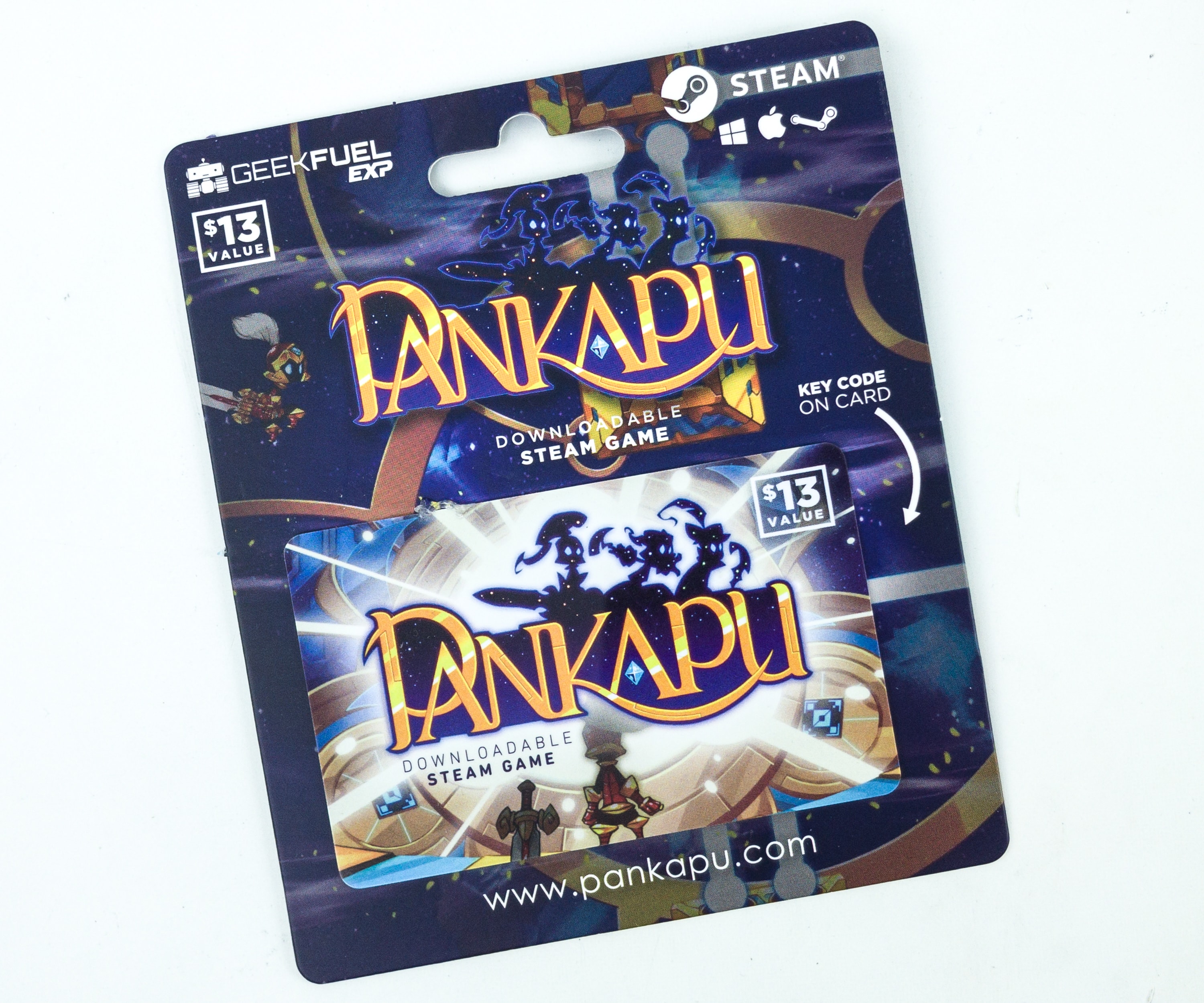 Pankapu STEAM Game. A Steam game is always included in this geek box, and for this volume, I got Pankapu!
Pankapu is a narrative action-platformer that takes place in the dreams of Djaha'rell, a child troubled by a tragic incident. Upgrade your skills, find new competencies, switch your Aegis in real time in order to get rid of Nightmare's invasion.It can work on Windows, MAC OS, or even SteamOS + Linux!
Pankapu is a narrative action-platformer that takes place in the dreams of a troubled child, Djaha'rell, who experienced a tragic accident. The objective of the game is to get rid of Nightmare's invasion by upgrading your skills, finding new competencies, and switching your Aegis in real-time. The game works on Windows, MAC OS, or even SteamOS + Linux!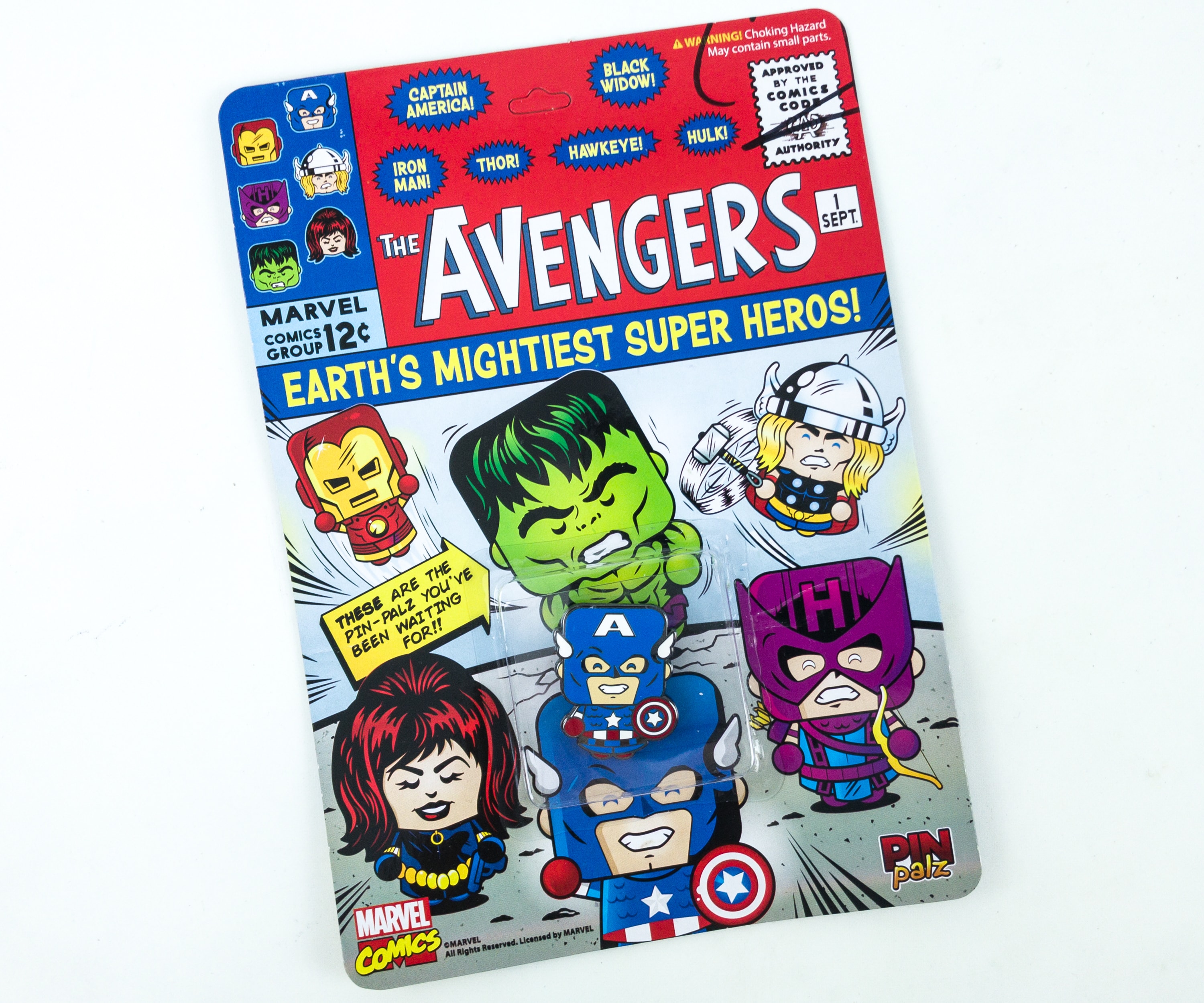 Pin Palz: The Avengers. This quarter's pin is from Pin Palz, featuring earth's mightiest superheroes!
From their silver age version, you can get Ironman, Thor, Black Widow, Captain America, Hawkeye, or a rare Hulk Pin with only 1,500 pieces made!
I got Cap with his classic blue, red and white suit, wearing his helmet and holding his star shield!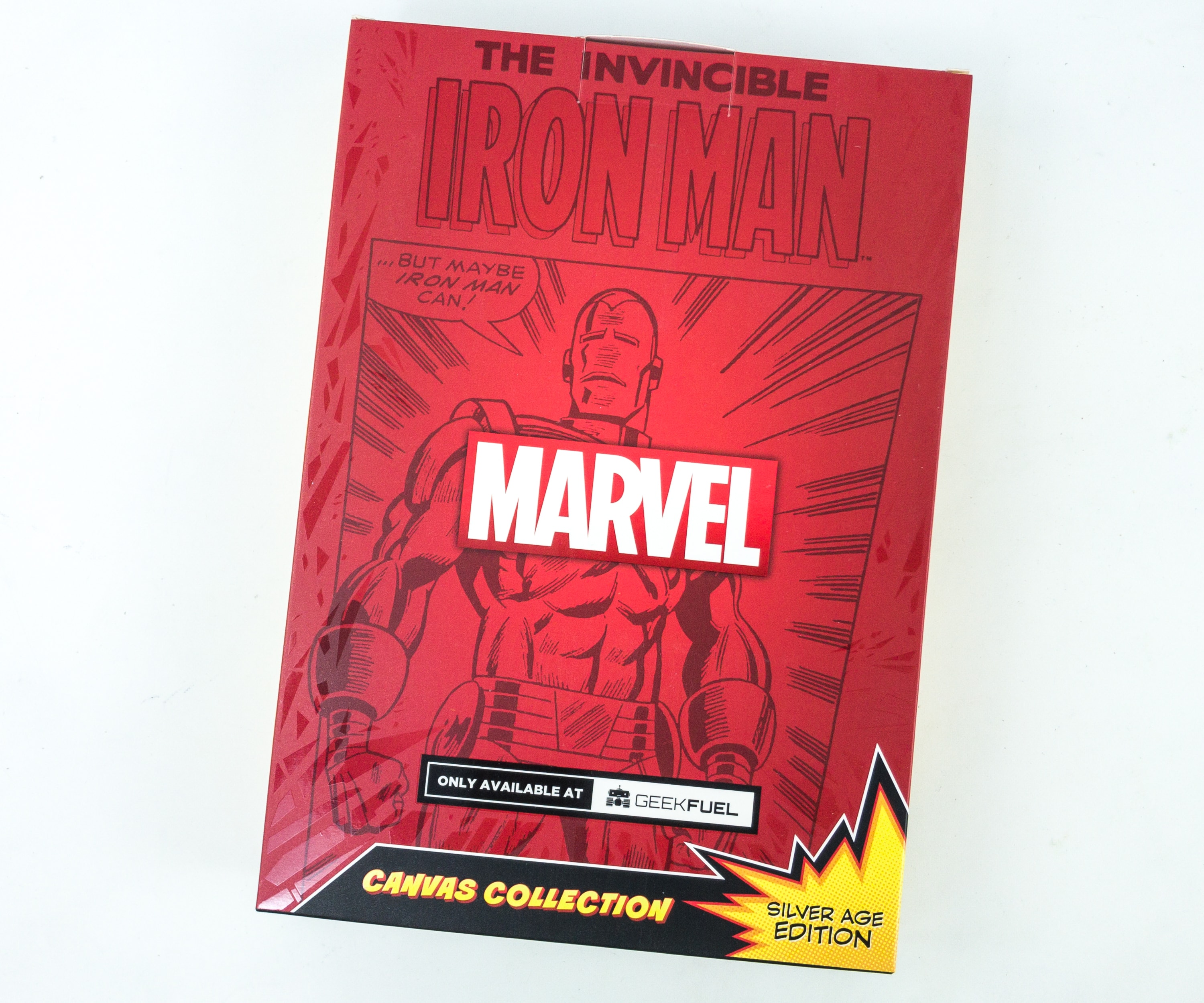 Iron Man #1 (1968) Classic Canvas Art Silver-Age Edition. Every Geek Fuel EXP box will contain a canvas art!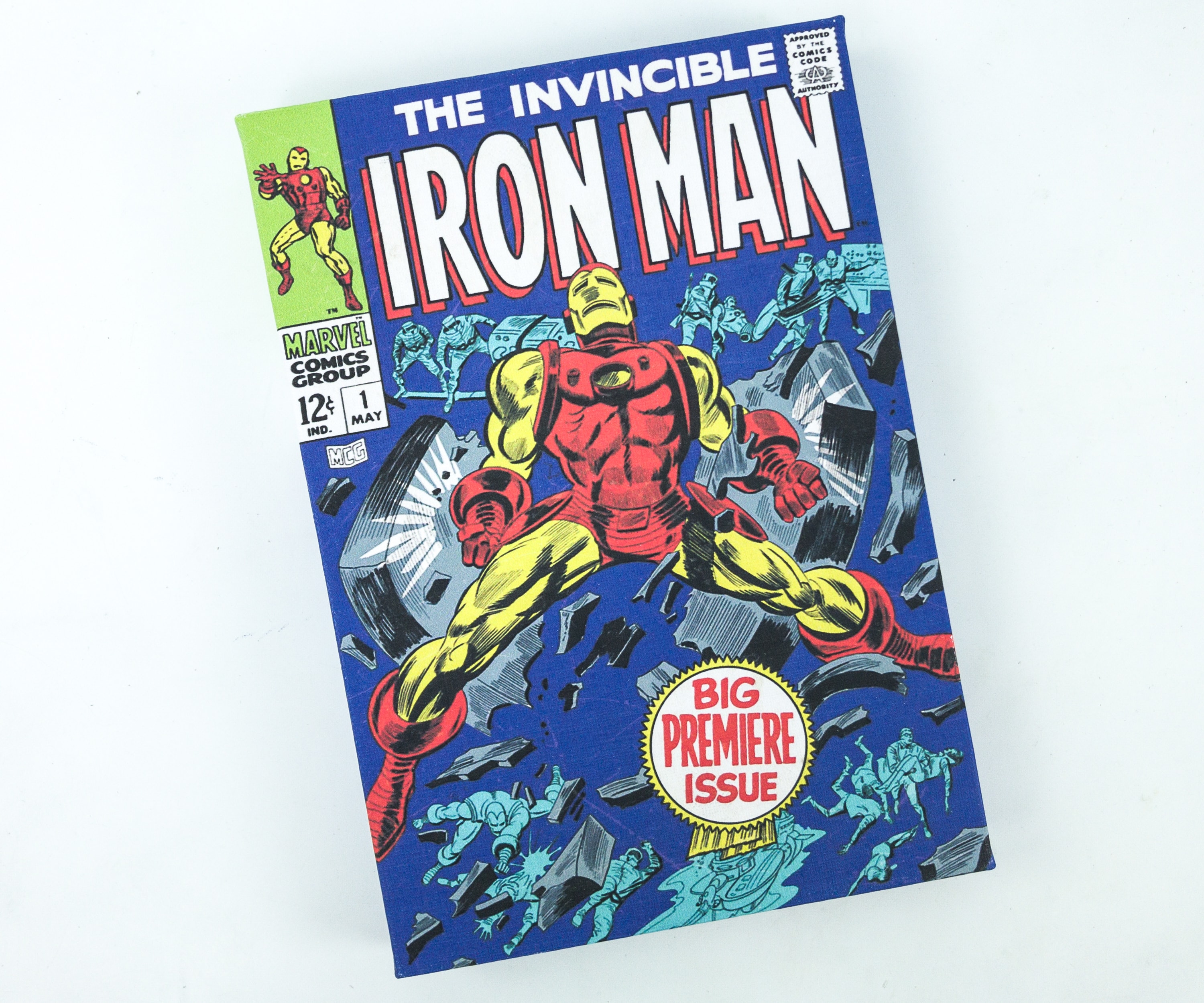 This quarter, I got the comic cover for Invincible Ironman #1, the big premiere issue, published in 1968!
The art is supported by a wooden frame and the canvas is securely stapled at the back.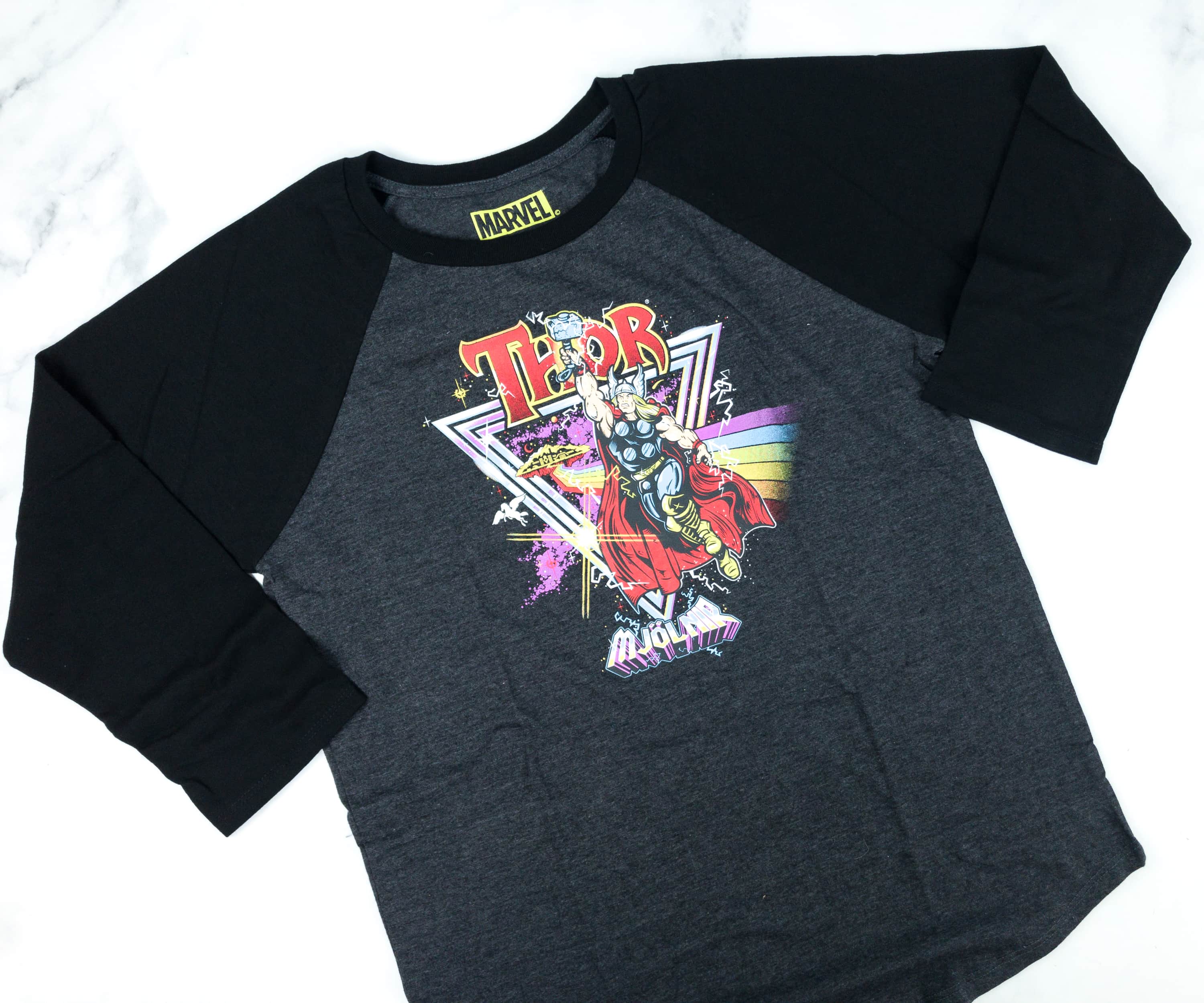 Thor T-Shirt: "MJölnir-Time". The black and gray raglan tee features one of the mightiest Norse gods, the God of Thunder, Thor!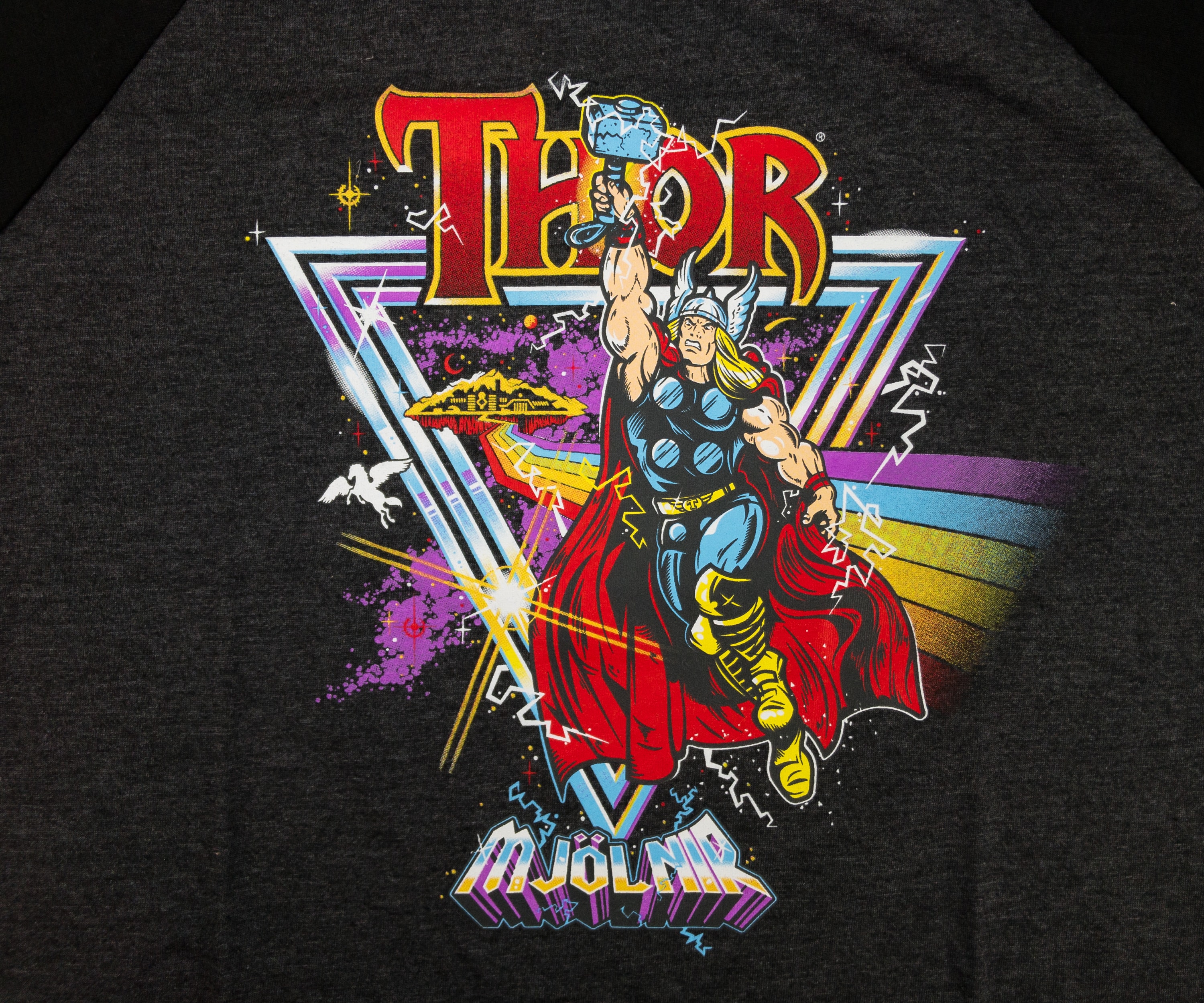 Aside from Thor and the Mjölnir, it also features Asgard on his back, the burning rainbow bridge Bifröst, and the winged stallion Pegasus! I think this is in my top 10 shirts list – ever!!!
Captain Marvel "Cosmic Vibe" Socks. Here's a pair of MARVEL-ous socks that features the mightiest Avenger, Carol Danvers, also known as Captain Marvel! It's a pair of crew socks for men that fits sizes 10-13.
The socks are stylish and hopefully, they're as durable as Captain Marvel!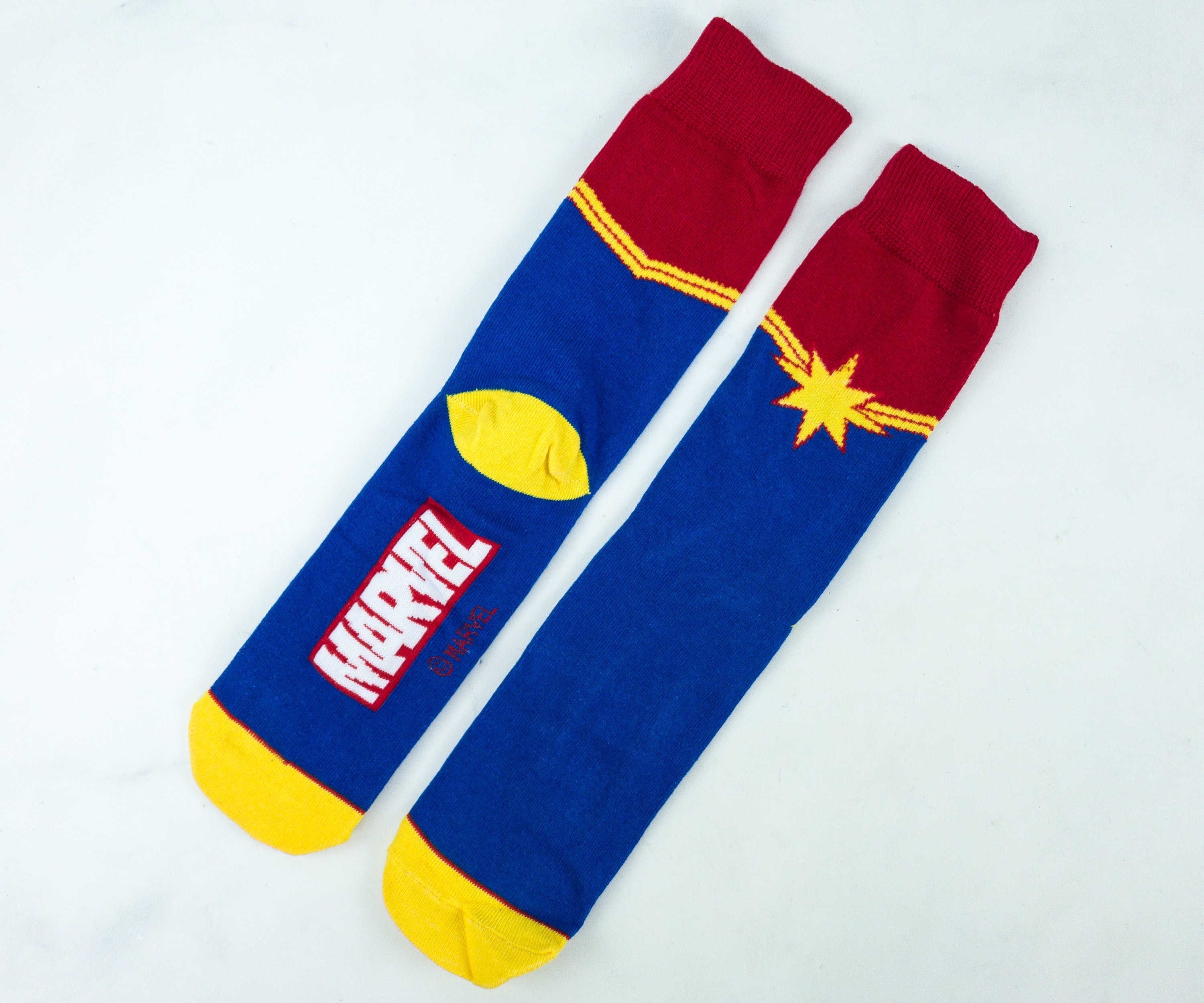 They feature the suit design of Captain Marvel with primary colors. Blue is the base color and the heels and toes are in bright yellow, while the cuff is red.
Another unique feature is Captain Marvel's unique bursting star which can also be found on her suit.
Nintendo Game Boy Mini Light. Seeing this one in this box really made me feel nostalgic, and it's an official Nintendo licensed product! The classic Gameboy brings back so much gaming memories, from the brick game Tetris to the very first versions of Pokemon!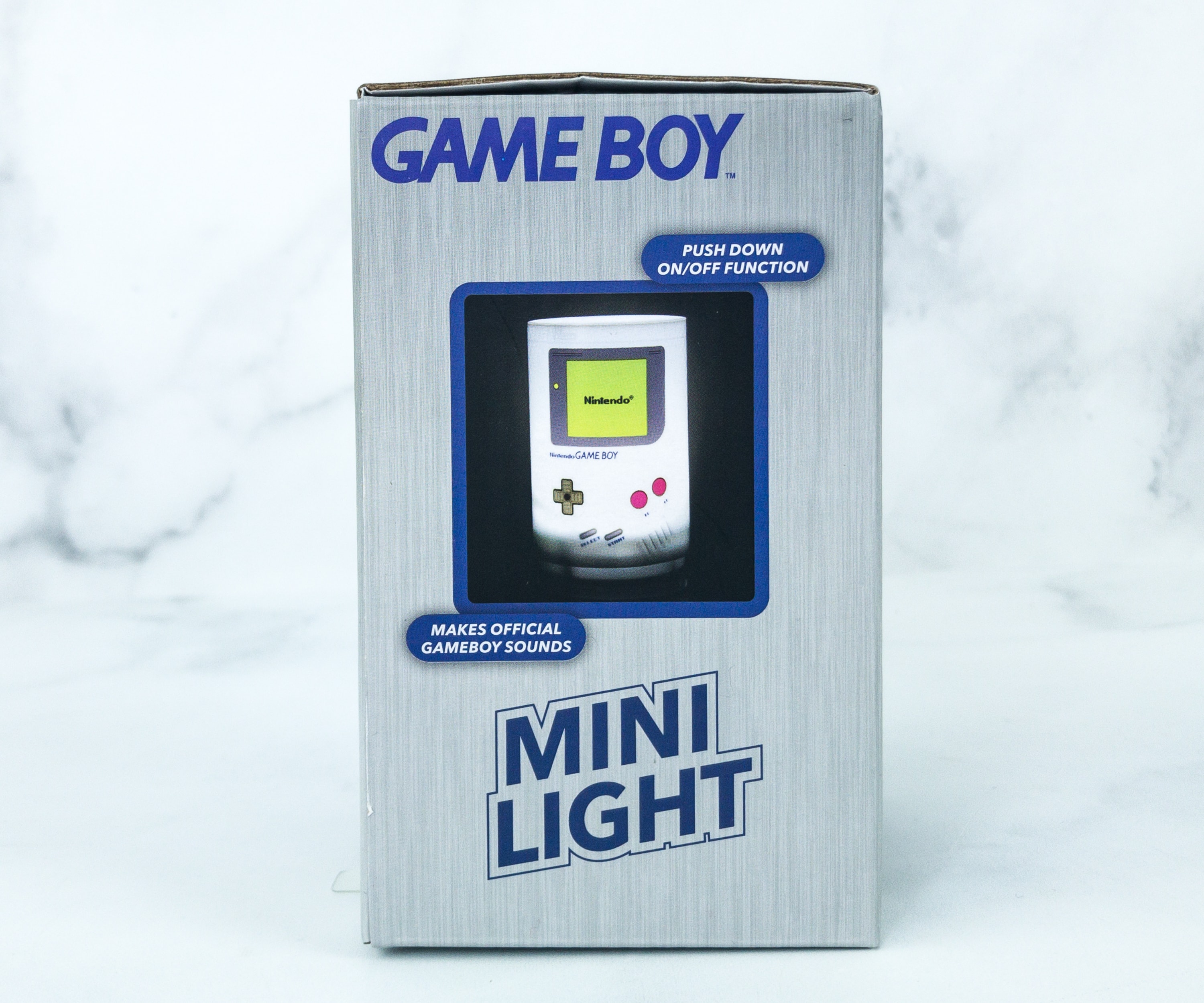 The mini light really captures the look of the handheld gaming device that started convenient and easy gaming on-the-go!
The retro Gameboy light definitely included all the well-known features of the handheld device: the + button, select and start, and of course, the A and B buttons.
The cylindrical light is really bright, and it works as good as a night lamp.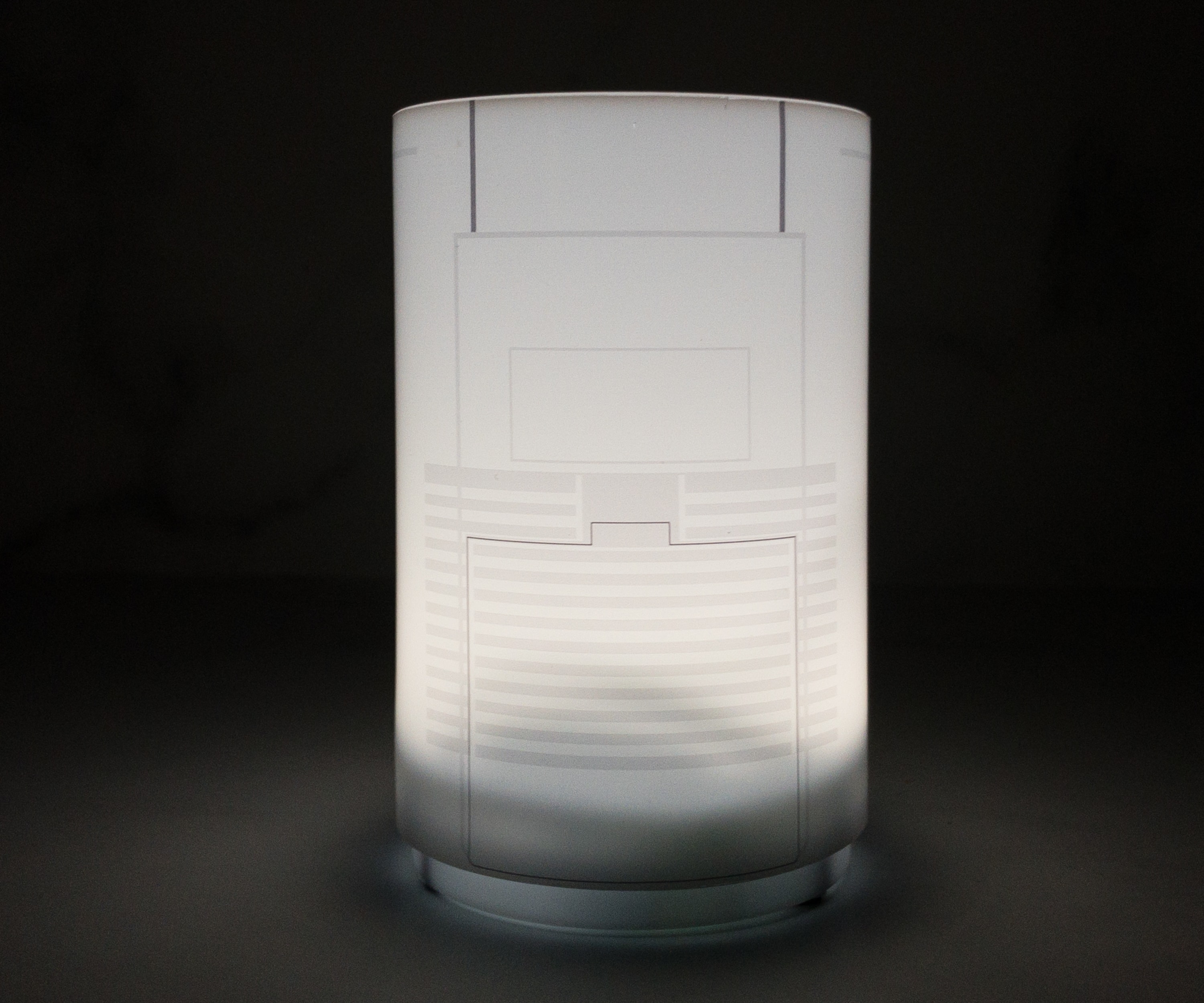 The battery compartment is located at the back of the light. There's a little "bing!" when you press the top, too!
Game Of Thrones: Titans Vinyl Figure Exclusive Tyrion Lannister. Tyrion Lannister is a dwarf that uses his wit and intellect to overcome all the prejudice he faces. The youngest of Lord Tywin Lannister, he is also the brother of Cersei and Jaime, and he is featured as this month's Titans vinyl figure!
The figure is called the "Hand of the Queen."
The figure also came with a chalice accessory that seems like filled with wine.
Even if the figure is small, the details are fantastic, as they captured the personality of the character really well.
His hands are made to hold the chalice as well!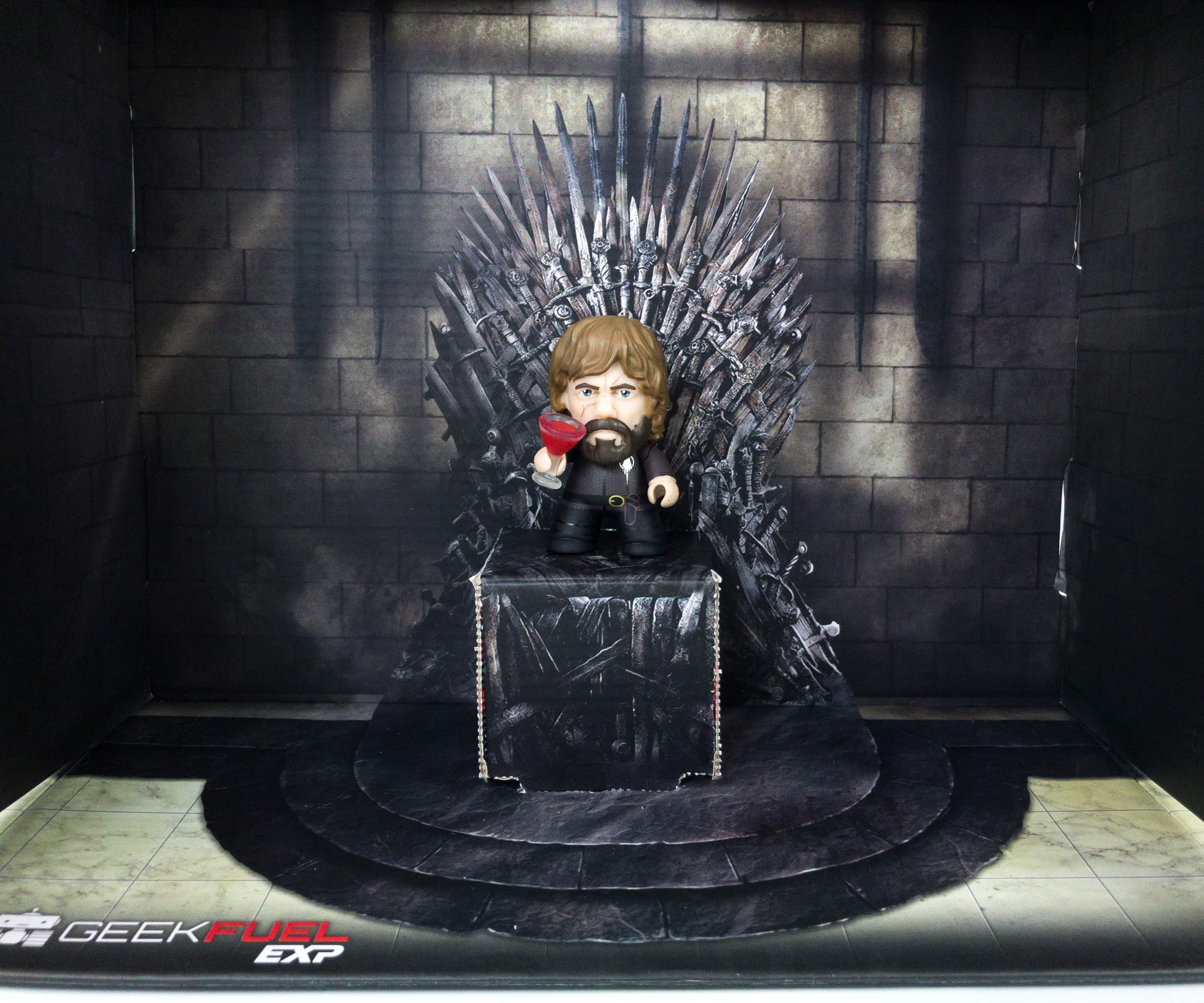 The Geek Fuel EXP box also has "Scrap Metal Iron Throne" diorama where Tyrion can sit and enjoy his wine! Nice!
I really love geeking out with this box! It always contains licensed, high-quality, and unique items that collectors and fans would love. My comic cover canvas art collection is growing and I'm very happy about it. The Gameboy light is also awesome, as it brought back lots of memories from classic games. I love the diorama of the Iron Throne included in the box, and I think other figures can stand around Tyrion Lannister, or I can even make a memorable scene out of the series with them! Of course, let's not forget the Thor raglan shirt. I love it because it shows how powerful the Norse god is! This is really a fantastic curation of geeky items, and I am looking forward to volume 6!
What do you think of this month's Geek Fuel box?