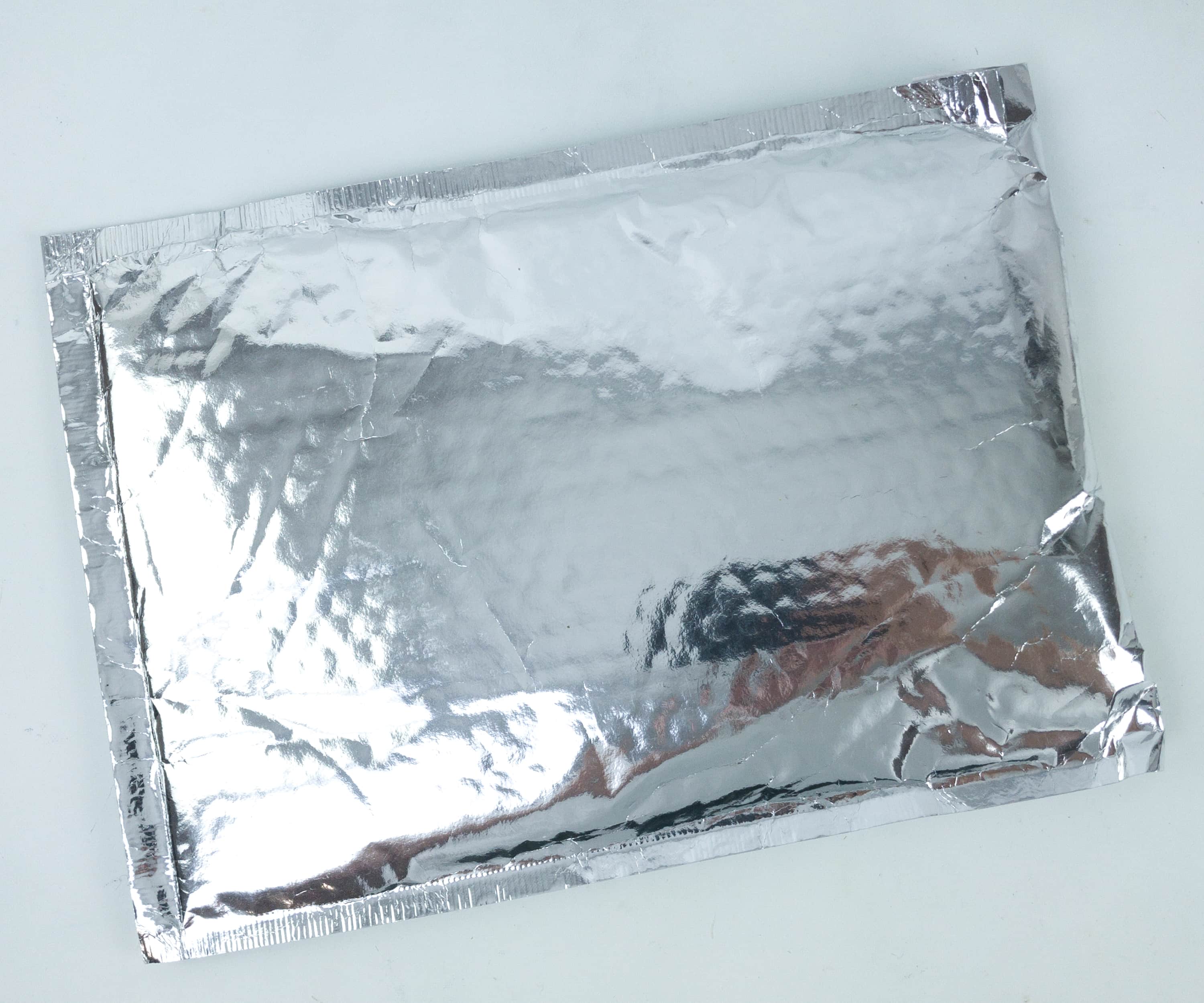 Fandom of the Month is a subscription that sends 3-4 geeky fandom-themed jewelry pieces each month. It's $13 per month + shipping, which makes it an excellent geeky value.
DEAL: Use coupon code NEWMEMBER to save $3 on your first box!
NOTE: Fandom of the Month Club has been experiencing extreme delays in shipping their boxes. The last box we reviewed was May 2018. This shipment was received in July 2019 and appears to have originally been intended to be the April 2019 box.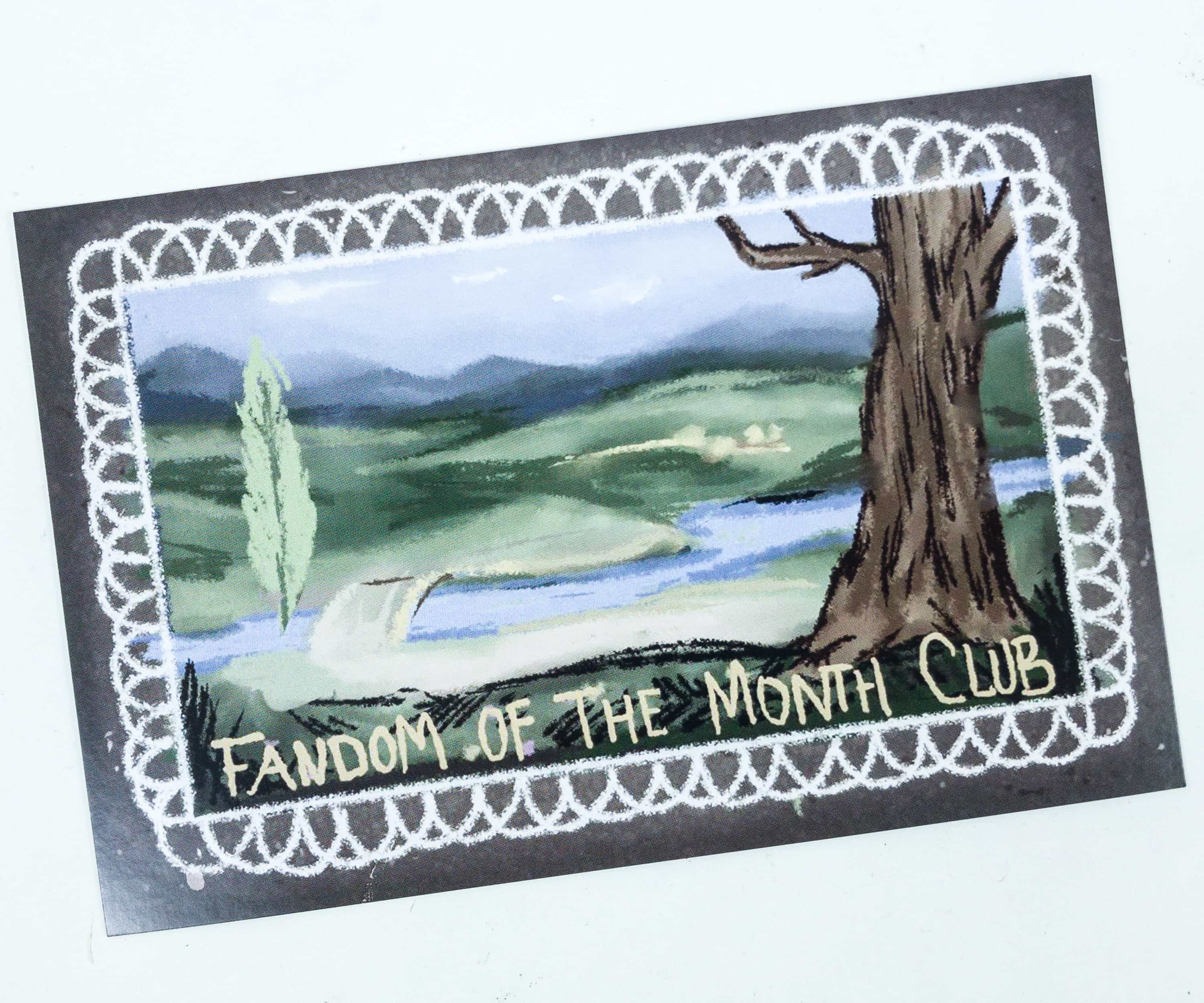 An info card is included in the box. This month's theme is MARY POPPINS!
At the back, there's a short thank you message, plus their social media channels.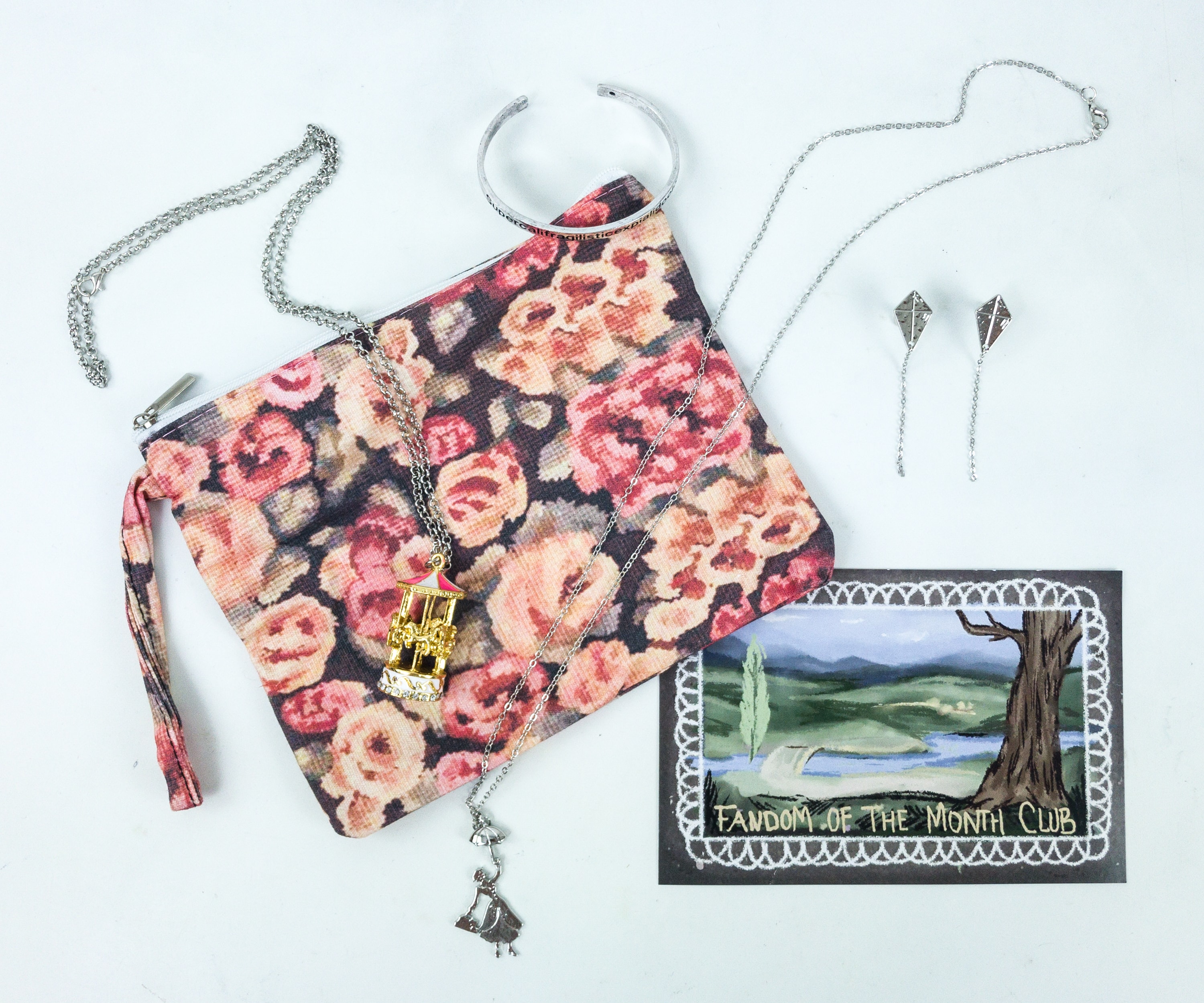 Here are all the goodies this month!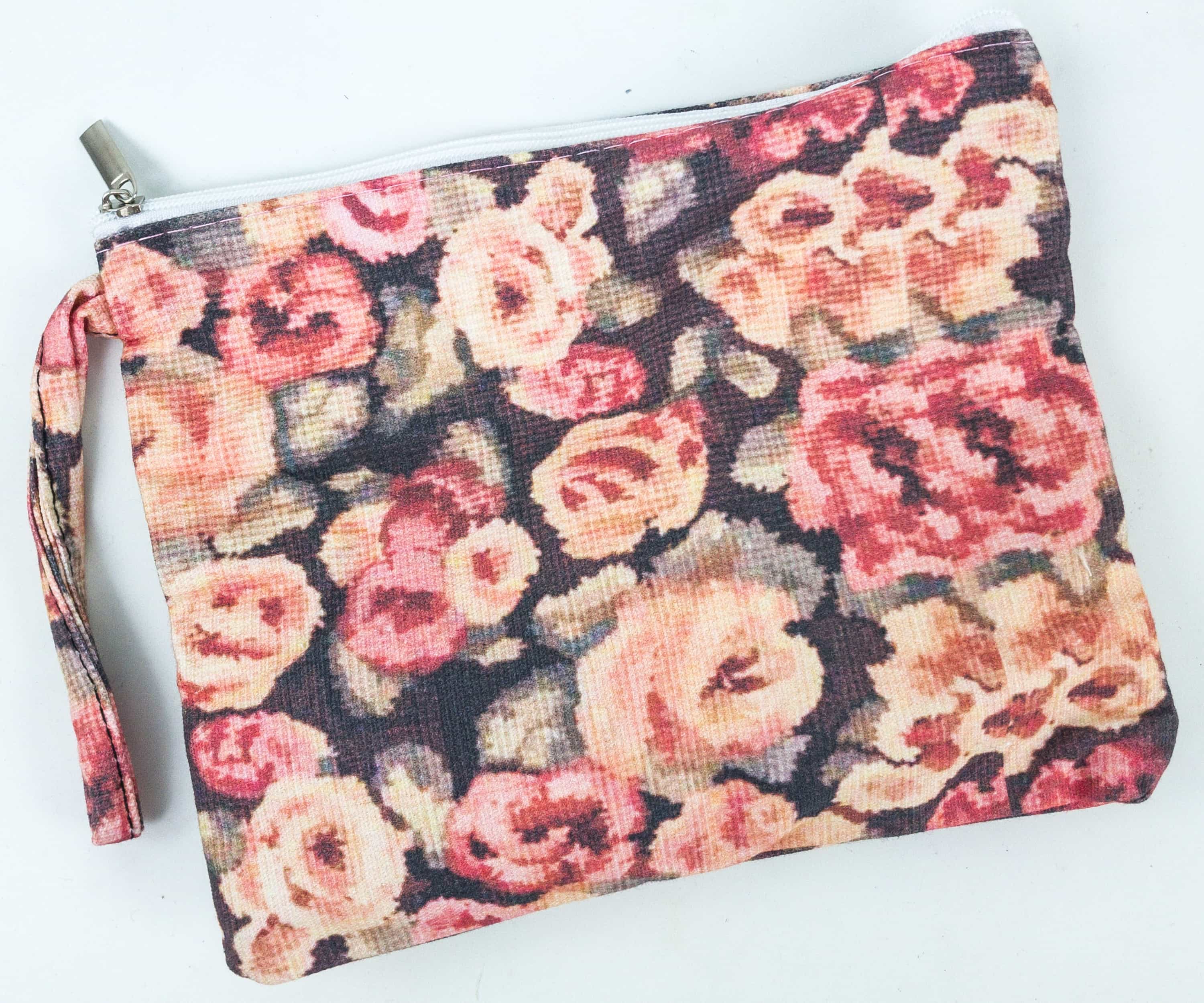 Zip Pouch. This month's pouch is as colorful and beautiful as the personality of this month's featured character, Mary Poppins! She's a sweet and kind nanny, but still firm with the children she's taking care of. Just like her, the roses are beautiful and nice, but be careful because they have thorns as well.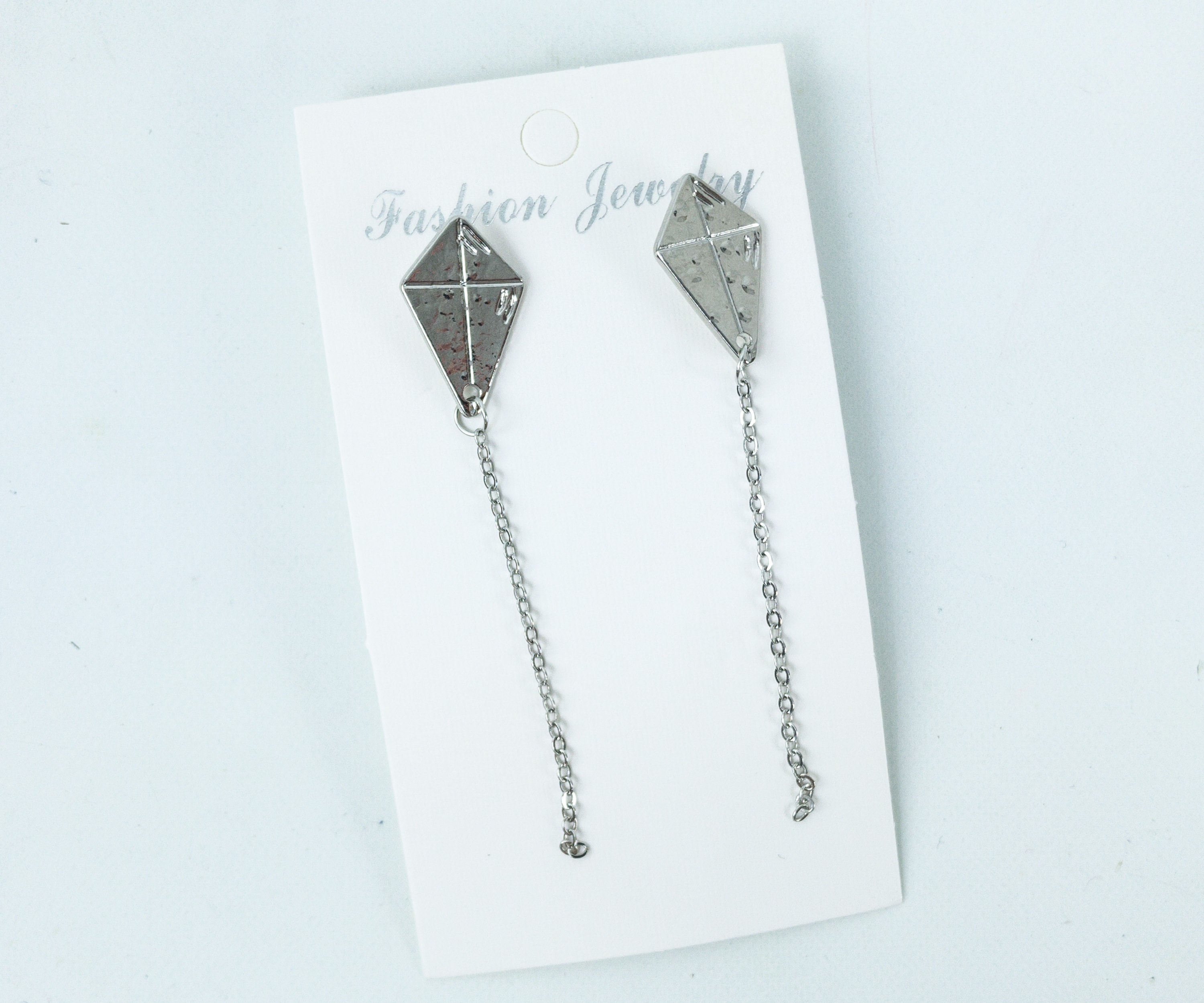 Kite Earrings. The kite is an important item in the movie, it's the item hat brings Mary Poppins to the kids whom she needs to take care of!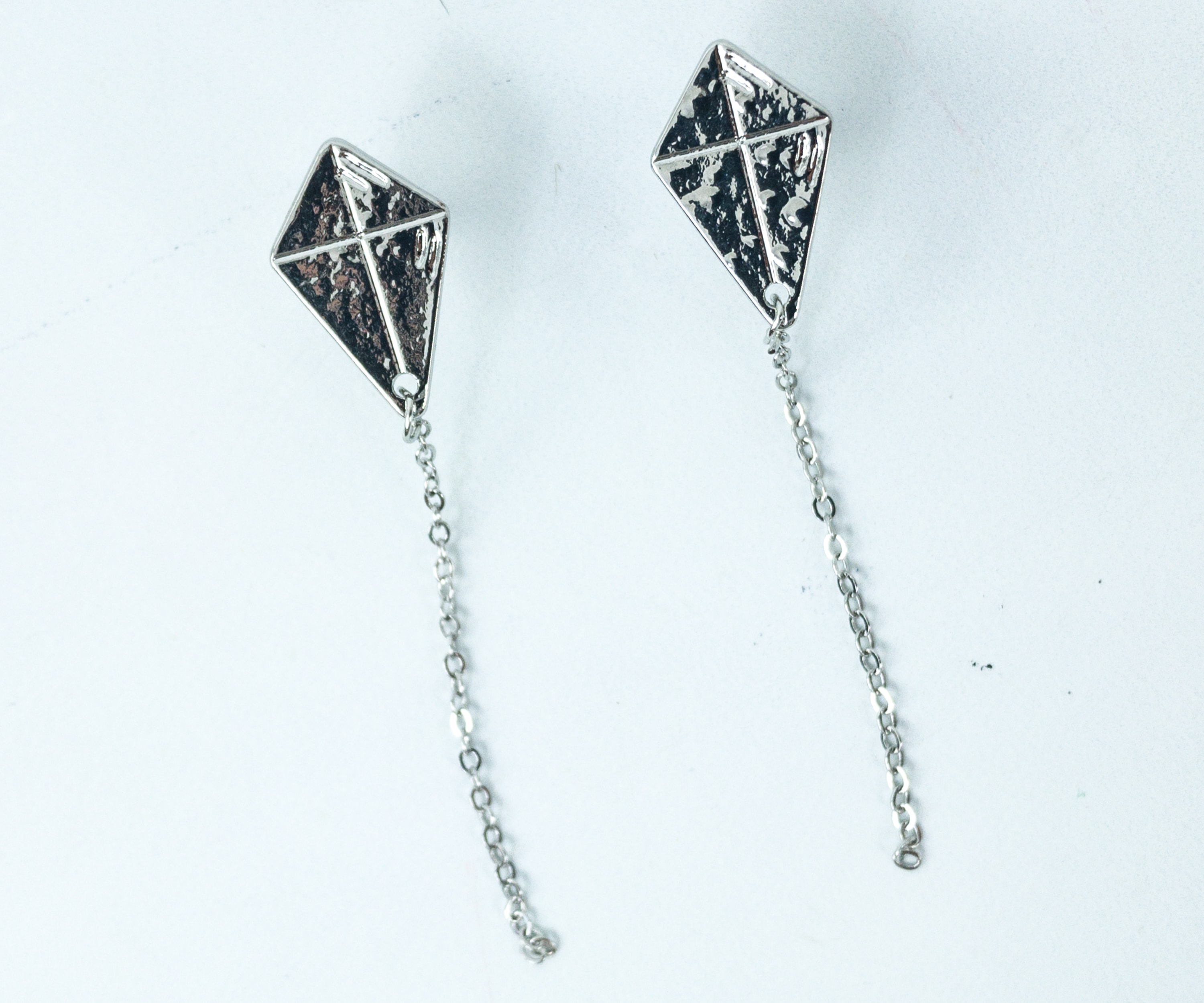 They also added tails to the kites as accents to the jewelry pieces.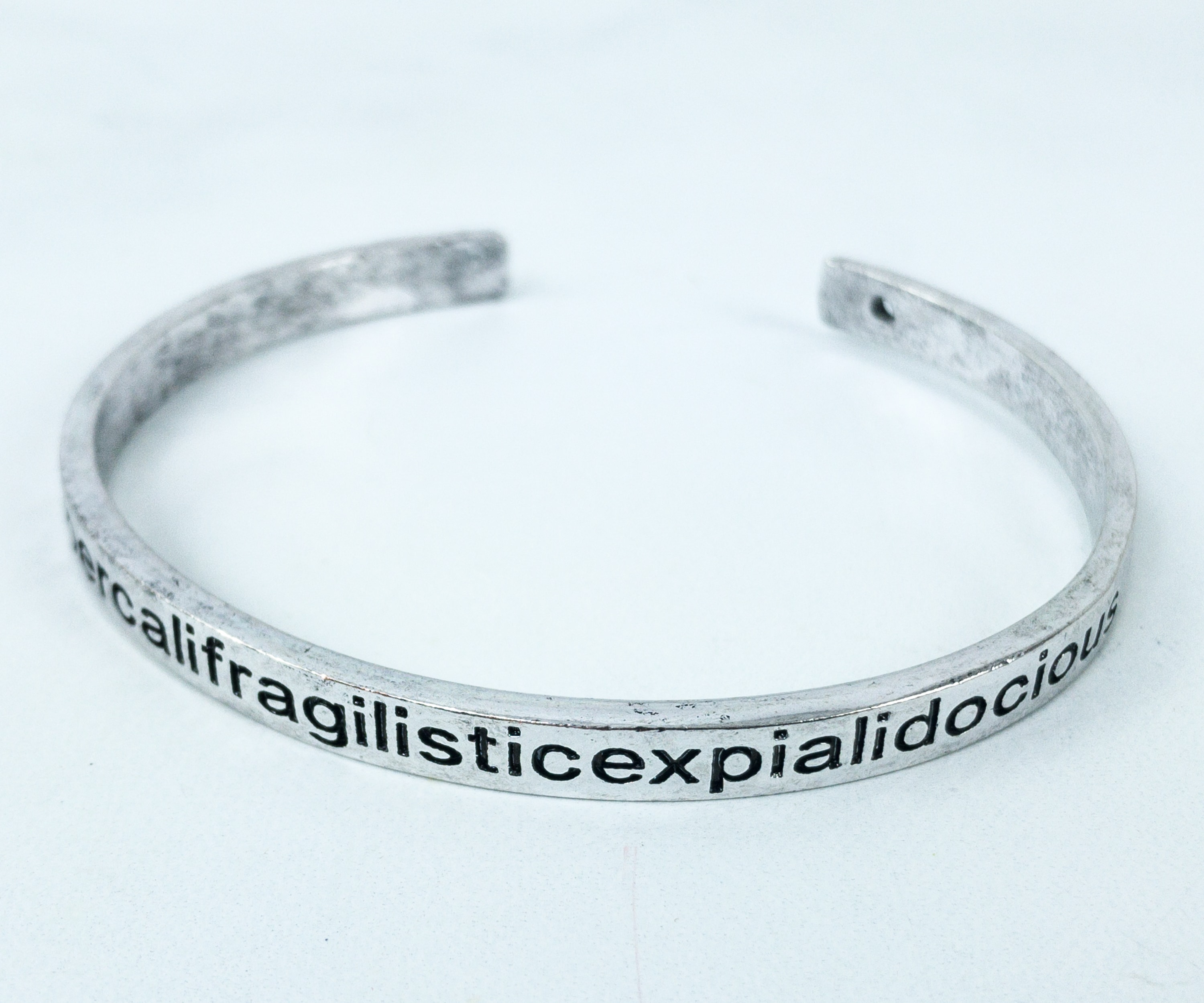 Bangle. The bangle features the longest word from the movie, supercalifragilisticexpialidocious!
The long word simply means wonderful. Well, this silver-colored bangle is indeed a wonderful accessory!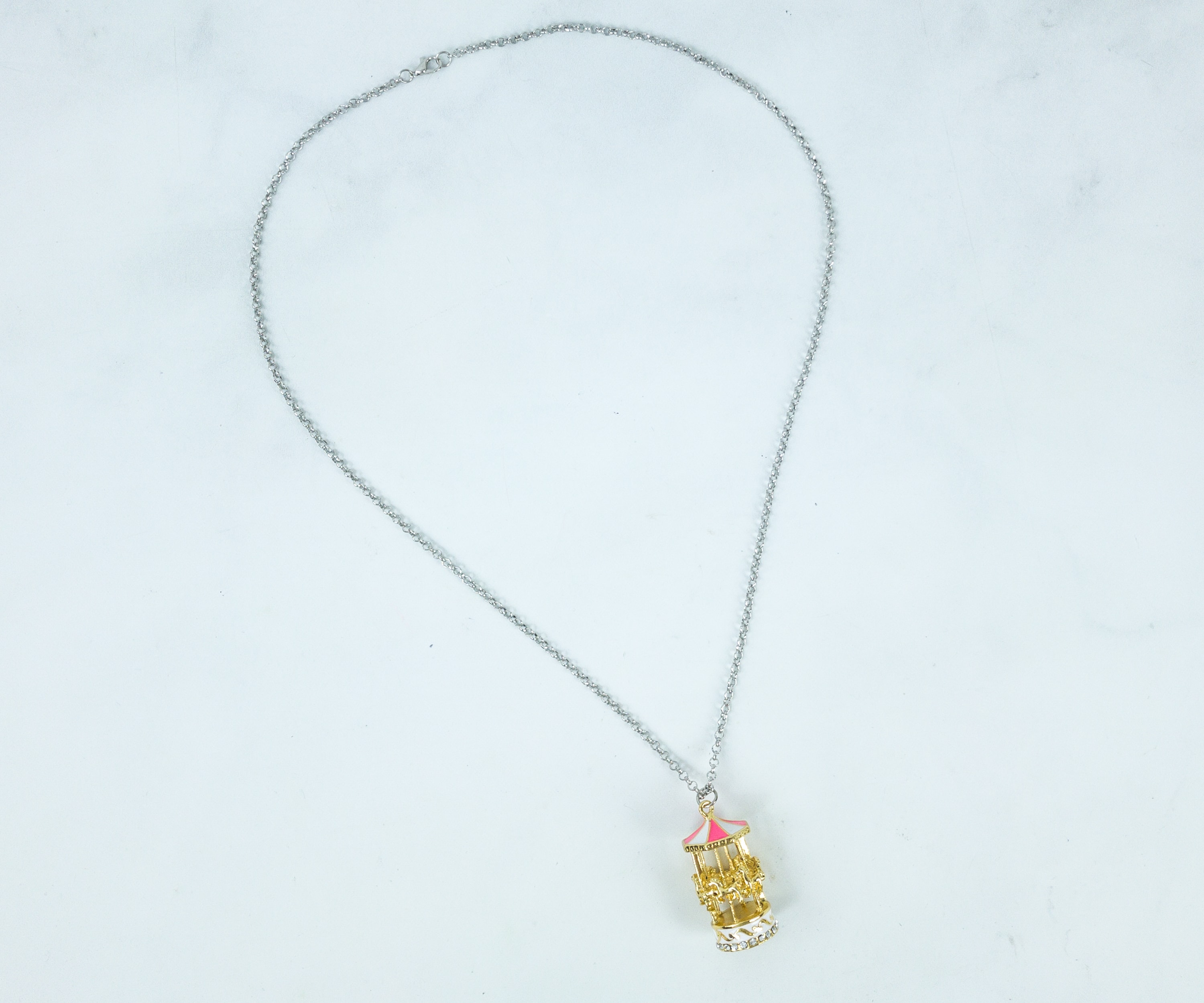 Carousel Pendant Necklace. Remember the time when Mary brought the children to the screever Bert, and they transported to one of his drawings? This is the carousel that the kids rode in there!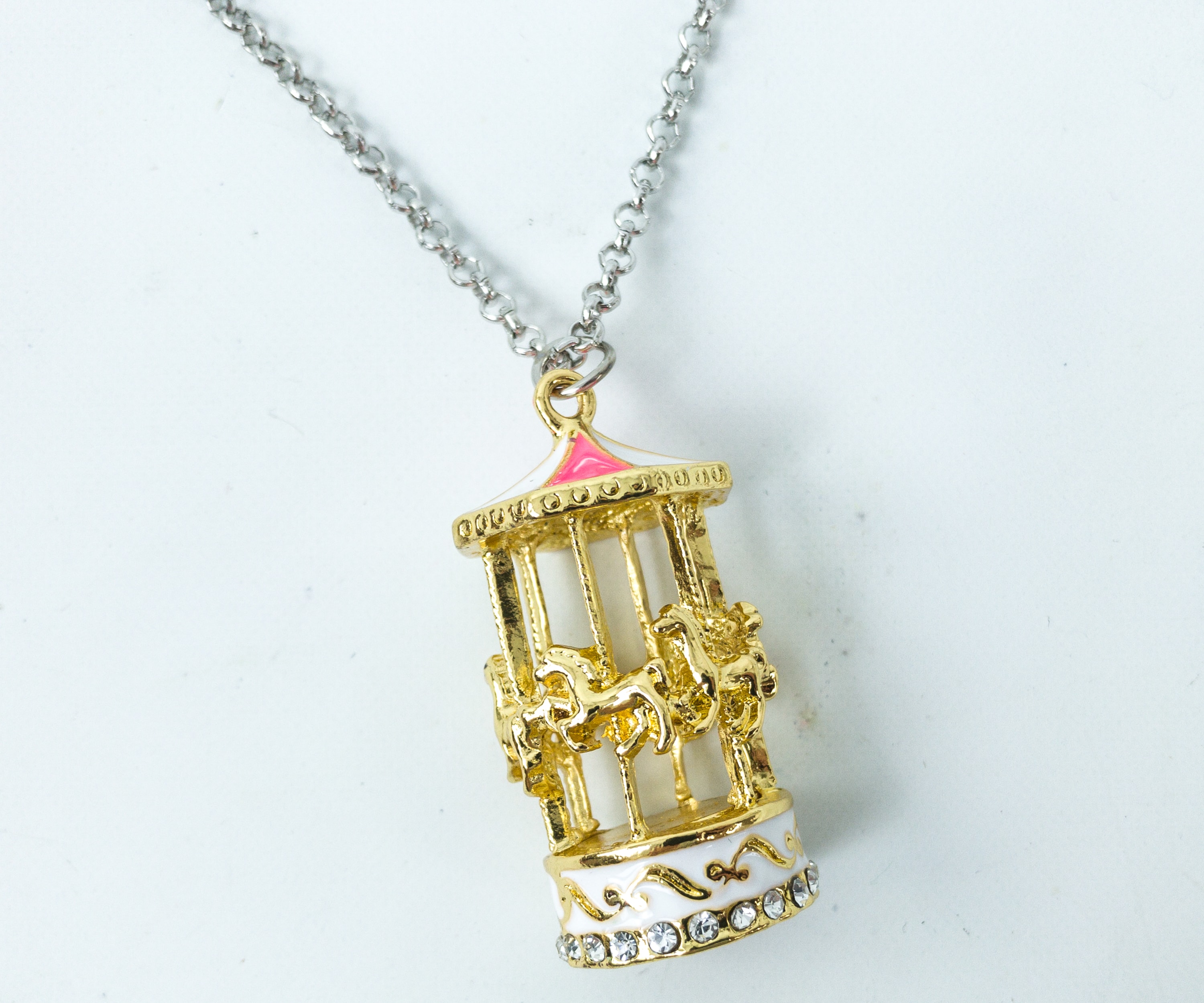 The carousel pendant is so gorgeous. It's painted in gold, white and pink, and there are even faux gems that adorn the bottom part of the carousel!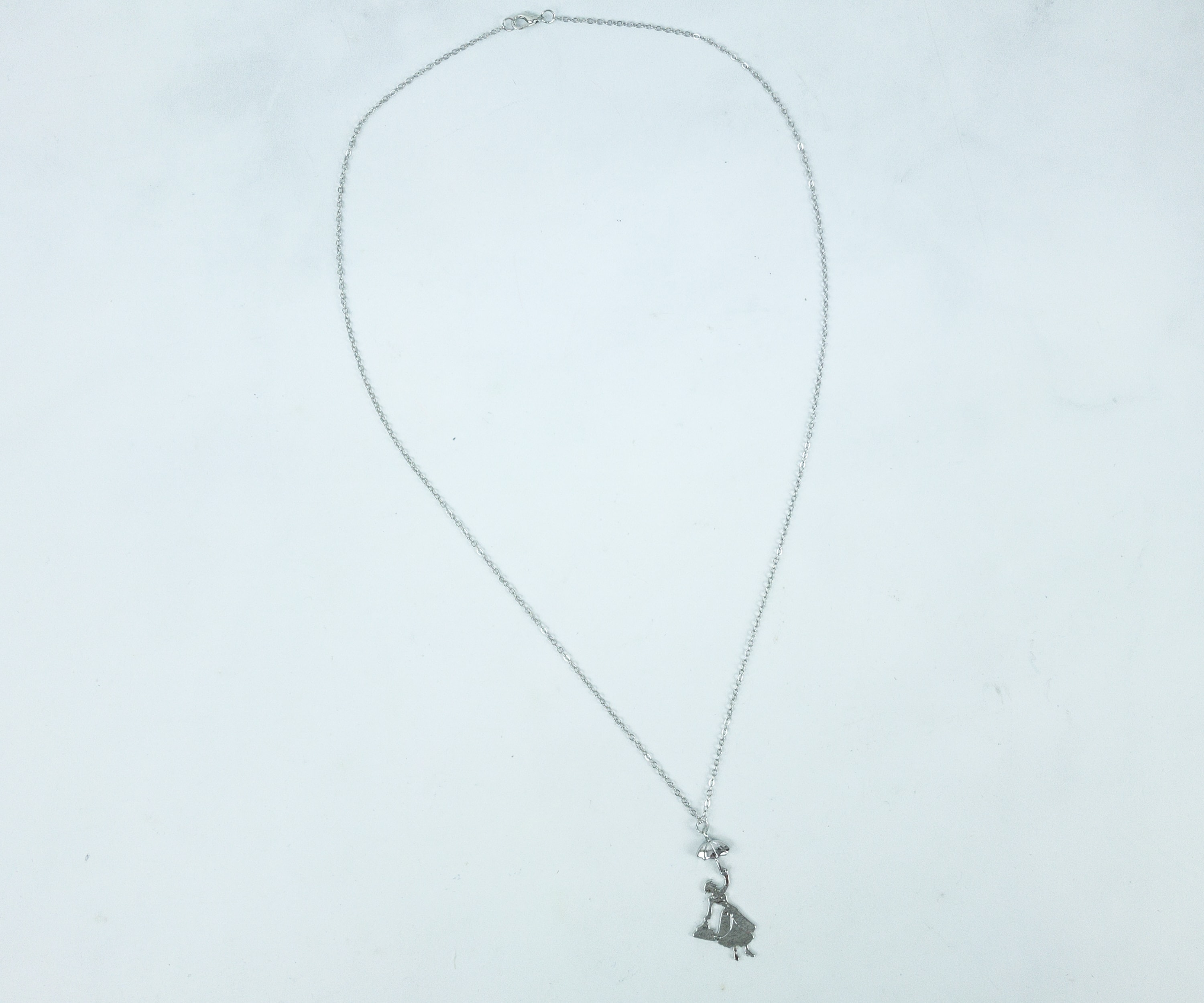 Girl Pendant Necklace. Another necklace features a pendant that depicts the usual arrival of the sweet nanny: by using her umbrella!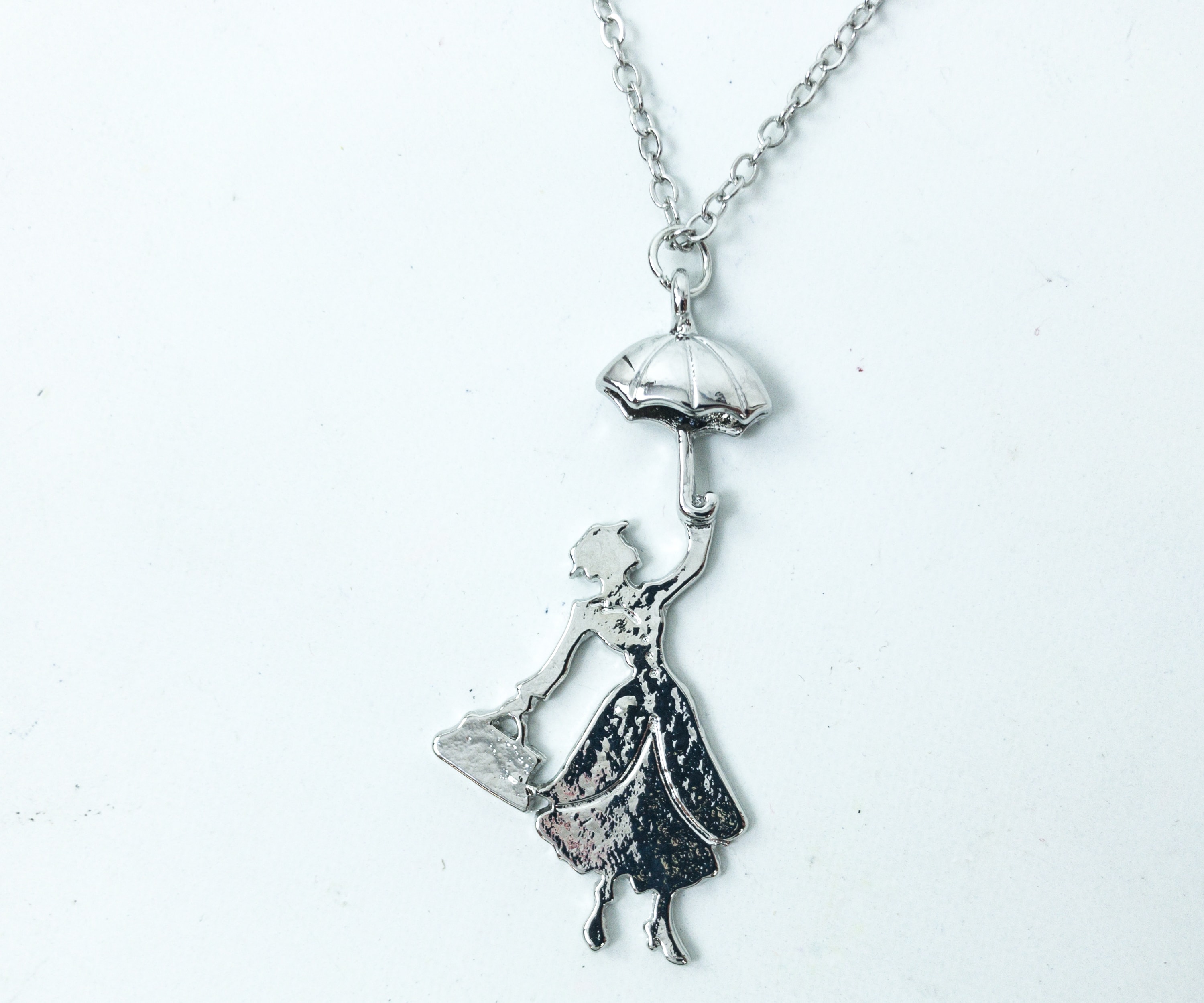 It shows Mary in her usual garb, along with her hat and bag! It's really adorable!
We're not over Mary Poppins yet! Many loved this amazing and magical nanny, and learning about the theme also made me excited. The things that I love from this box are the carousel necklace and the flower pouch. Both are so pretty. However, I found the other accessories too plain, like the kite earrings and the other necklace that features Mary herself. I wished they had added some colors on them, especially the kite. There's no particular item with a wow factor in this Mary Poppins box, and I think she deserved more when it comes to honoring her legacy! I hope the next box will feature items that will exactly show the beauty of the next featured fandom – and that it ships on time, but I don't have high hopes.
Have you tried Fandom of the Month? What did you think of this month's box?