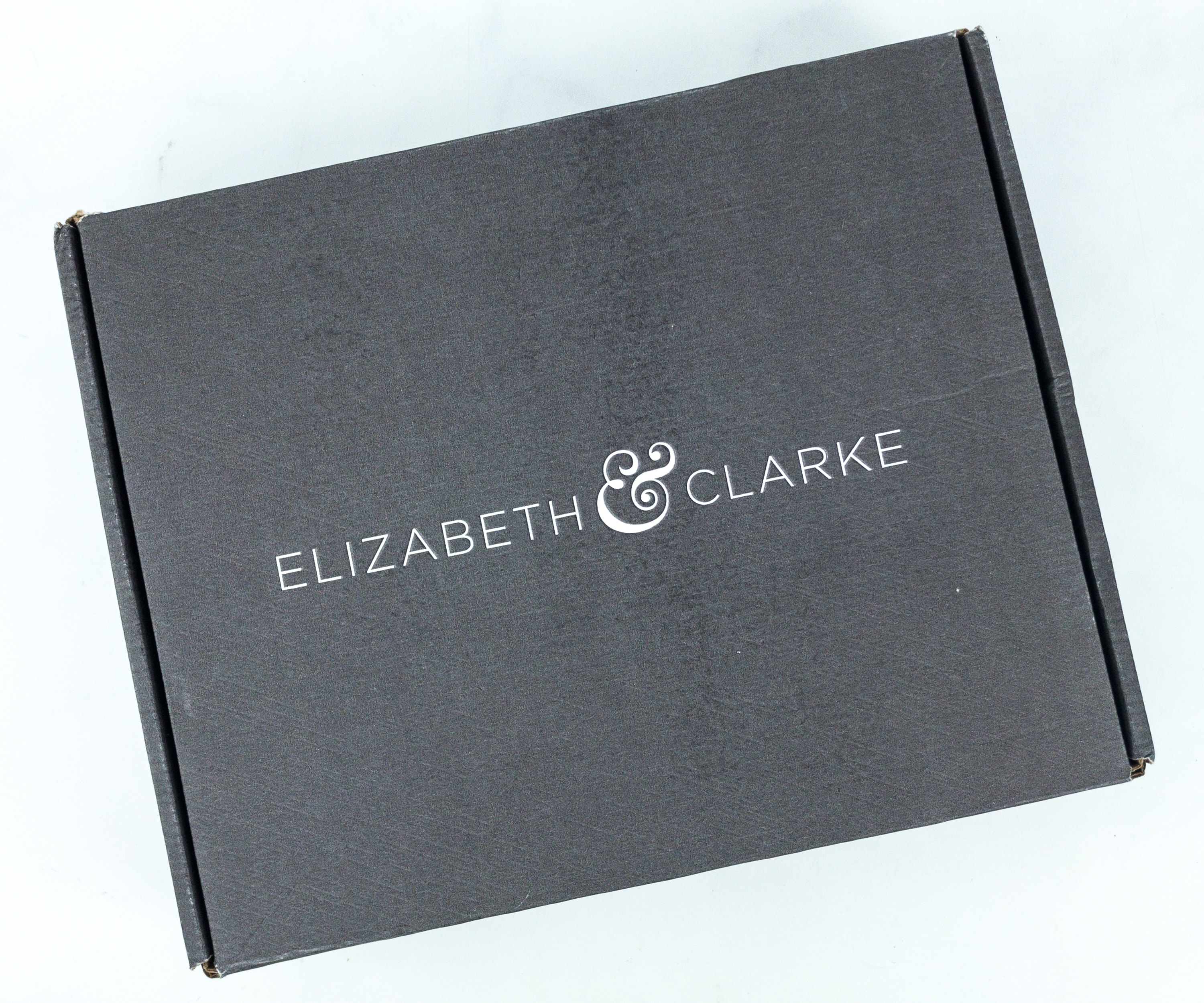 Elizabeth & Clarke is a premium quarterly clothing subscription box for women. They send versatile and beautiful pieces, like blouses, shirts, and other kinds of tops. Each quarter you can preview the new seasonal styles and select which ones you'd like or pick from their standard collection.
DEAL: Save 10% on your first box with coupon code CHELLO10.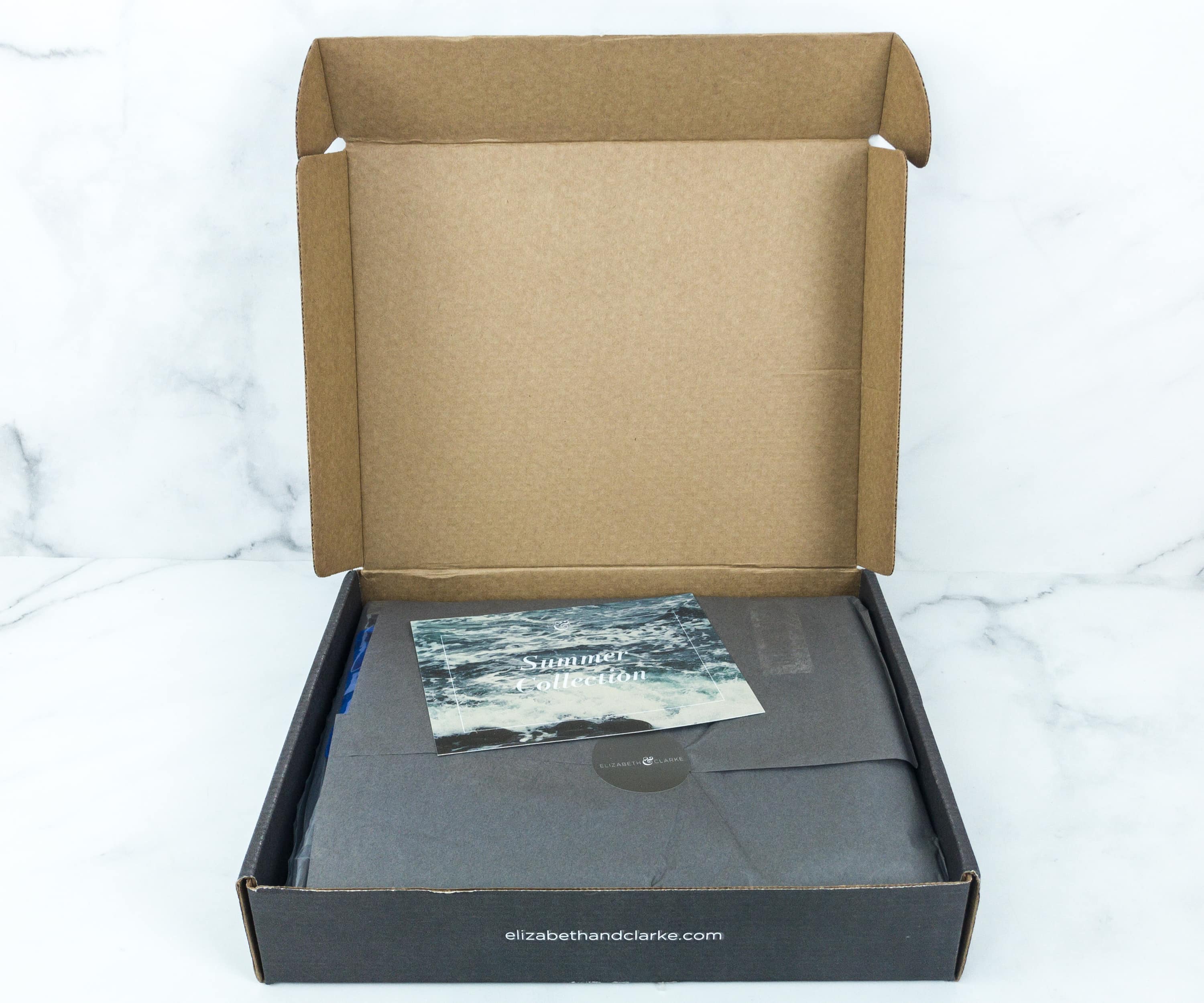 When you subscribe, select 1, 2, or 3 shirts from the seasonal or Unstainable collection. They are top quality shirts designed with fashion, ability to style, and ease of care in mind. The prices are $60 for one shirt, $100 for two shirts, $120 for three shirts – so buy 2 get 1 free!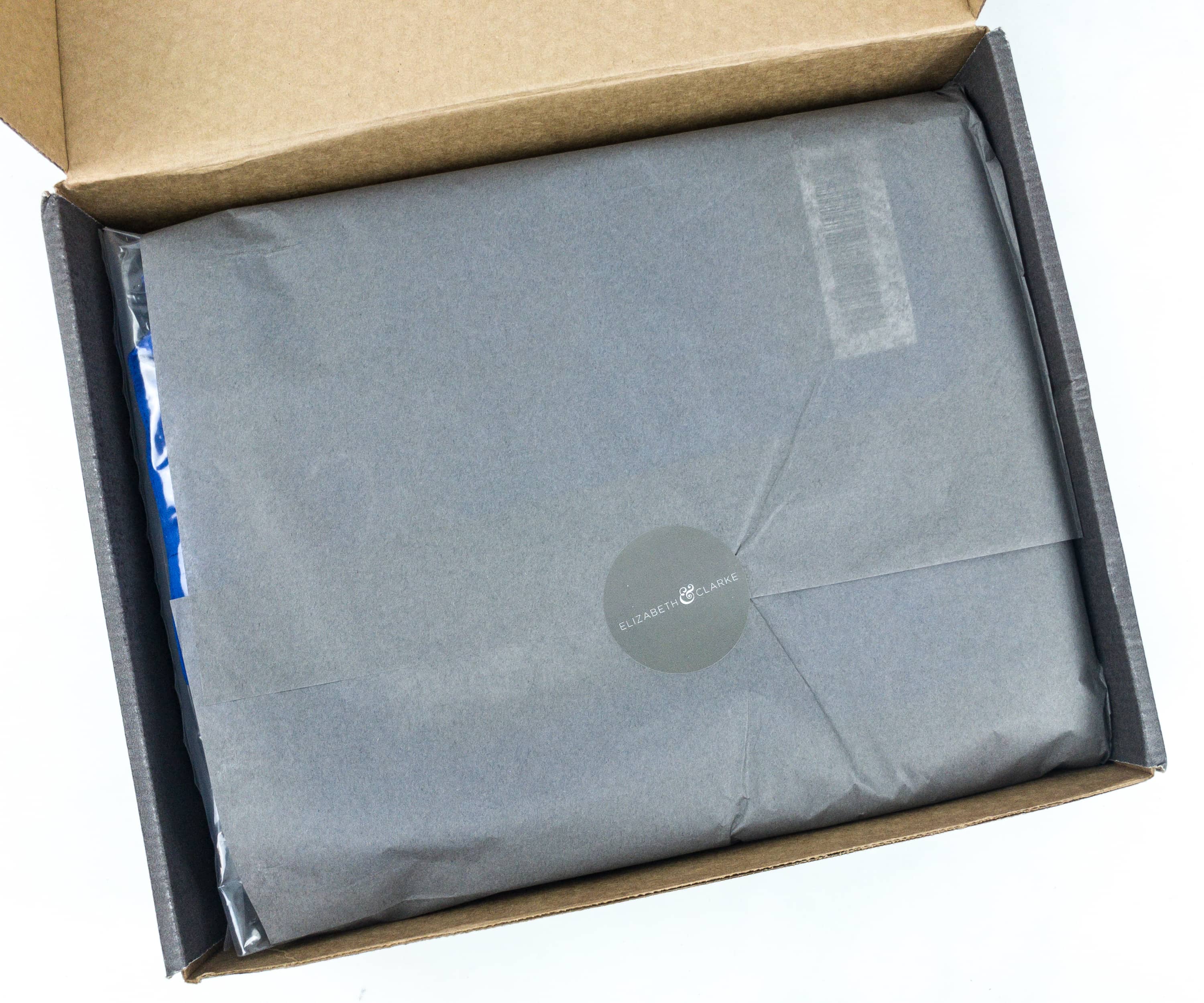 All the items included in the box are individually wrapped to protect the items. They are also wrapped in gray tissue paper.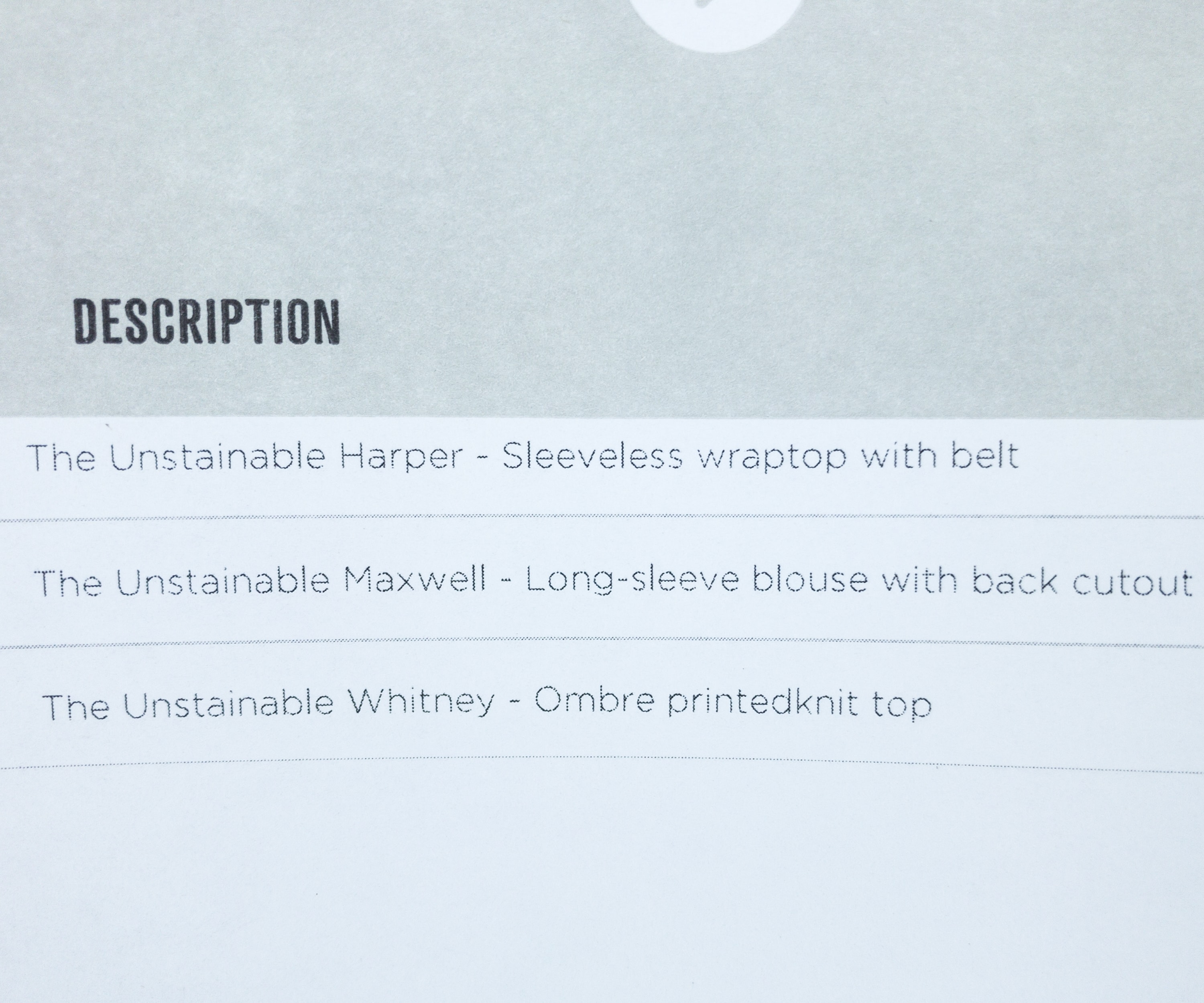 The detailed information of the items I received are written on a leaflet.
All the shirts come neatly packed on cardboard inside individually sealed plastic bags.
I also received a card featuring the Summer Collection. The image does feel appropriate for the season.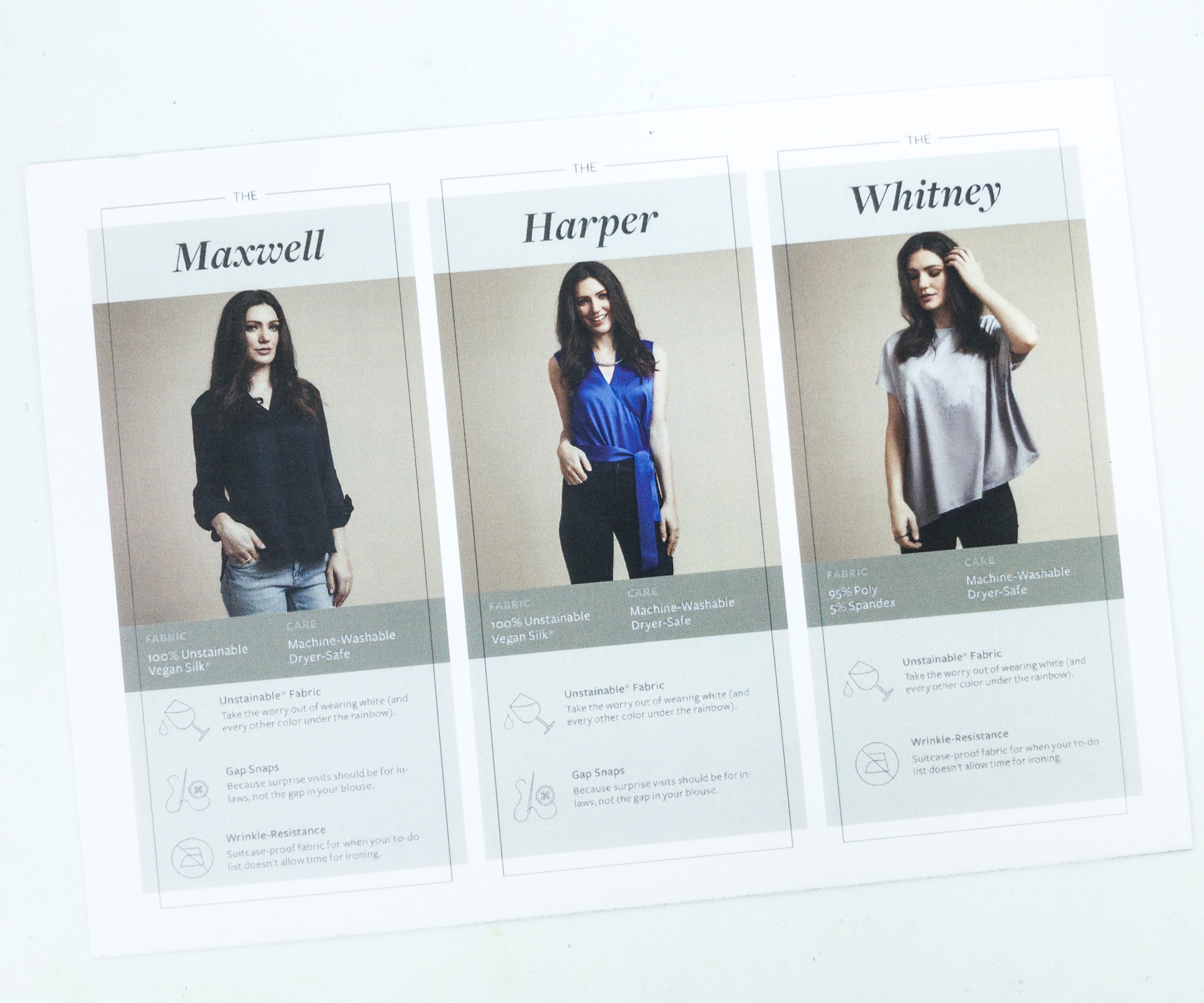 The information card describes each of the seasonal tops, provides the materials/fabric, as well as the laundering details.
Subscribers are welcome to exchange shirts for sizing issues and if the shirt doesn't work for you, you can always exchange it for something else in their standard Unstainable Collection, which is a nice benefit. Even when something doesn't work perfectly, I love the opportunity to try a totally new style!
All the blouses included in the Summer box!
The Maxwell. It's a classic long-sleeved button-up with cutout top made of Vegan Silk and treated with the Unstainable fabric technology, keeping it safe from oil, water, or even alcohol-based spills.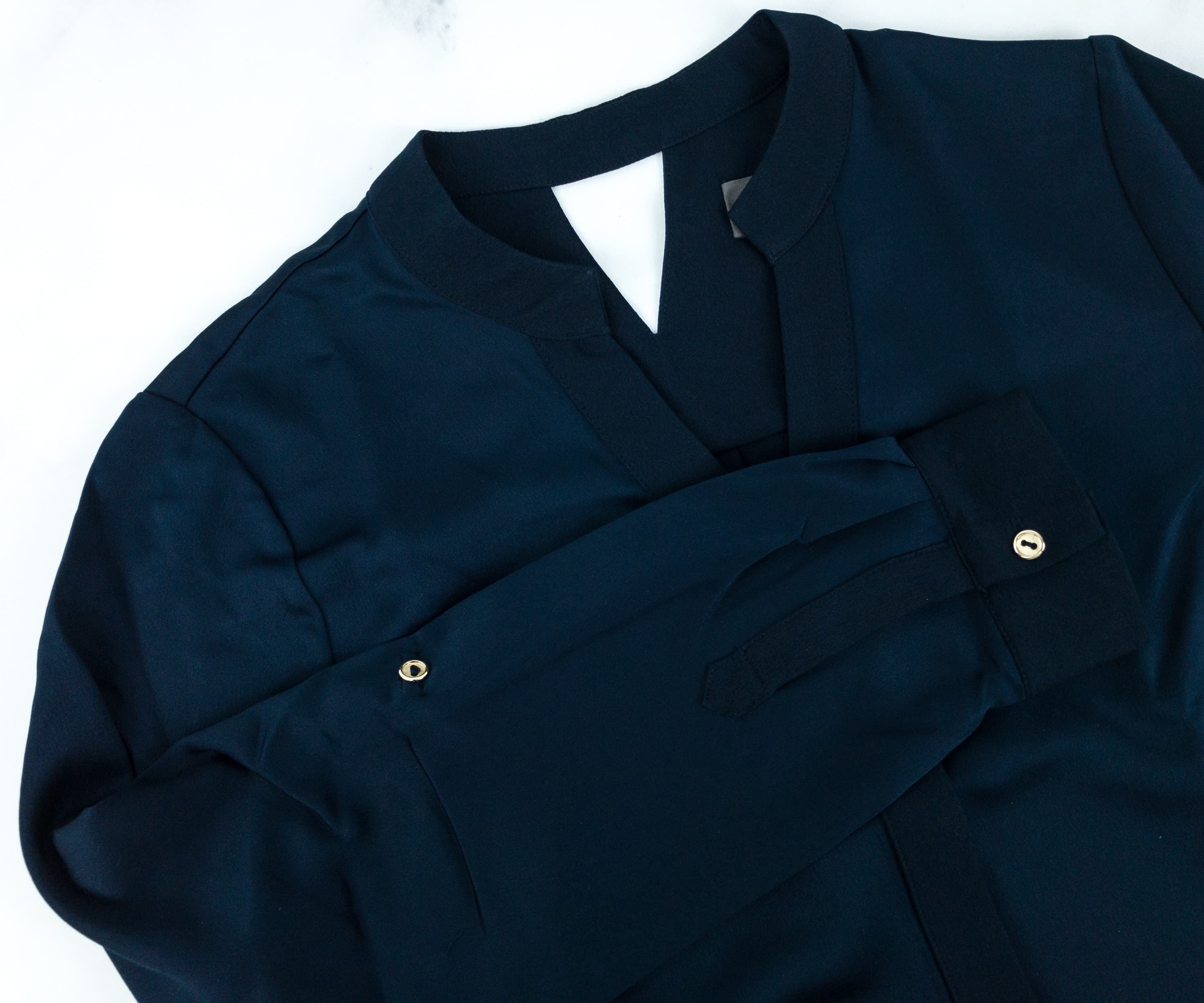 It comes with a covered placket, mandarin collar, and cuffs, and also features convertible sleeves that you can roll up and stays in place with the help of delicate gold buttons.
They also added a triangular cut-out at the back neck that makes it look more stylish yet office friendly.
The top will look good tucked in a skirt, or can give you a more casual feel by pairing it with denim pants.
The Harper. This top has a beautiful sapphire color and sleek clean-finish stitching all throughout. It has the same Unstainable fabric technology, so no worries if ever you accidentally spilled some tea or coffee while having a meeting.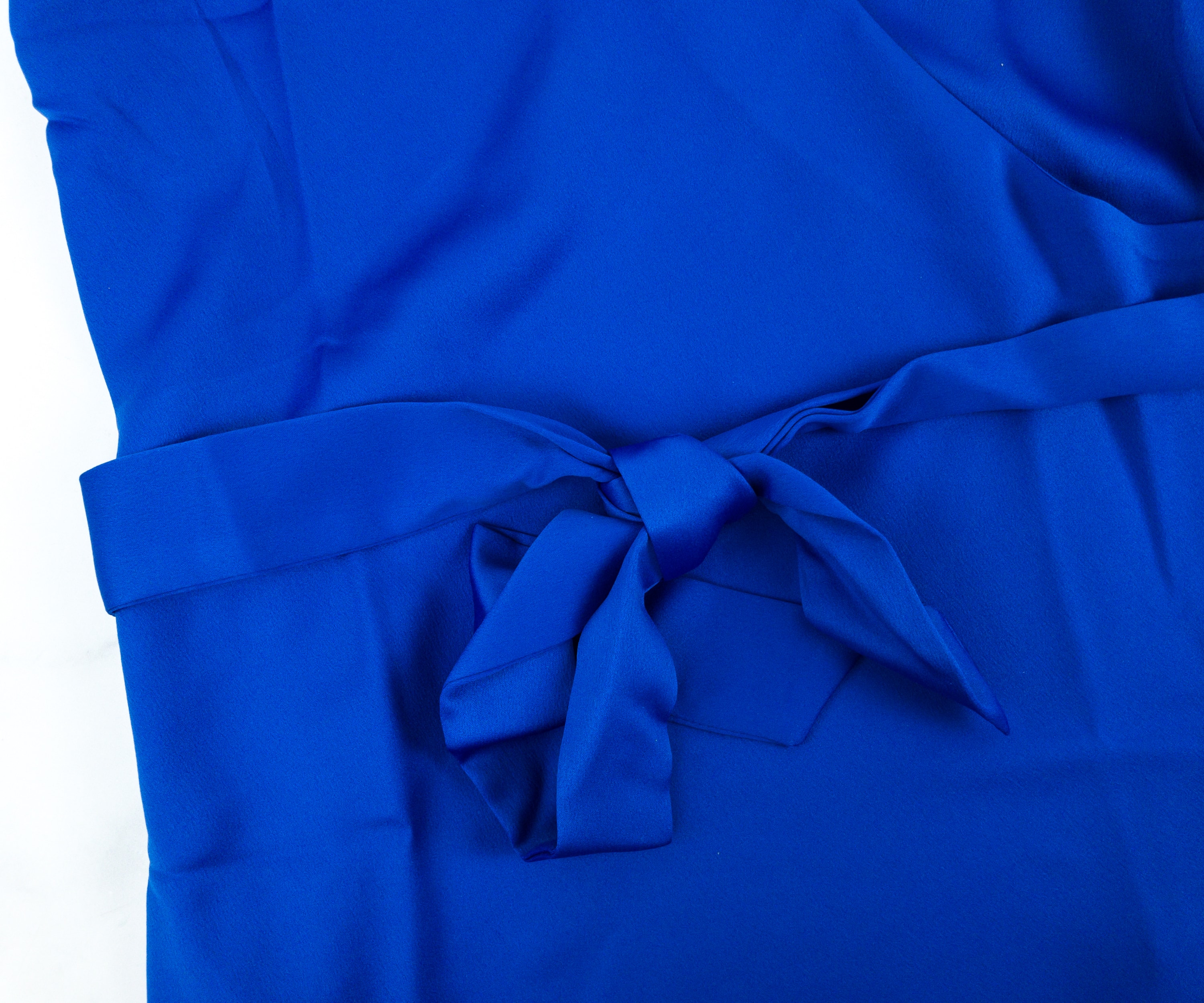 It also comes with a belt that can be used to create an instant waist to give you that feminine silhouette. There are also some hidden "gap snap" at the bust so there's no need to worry about unwanted undergarments peeping from the inside.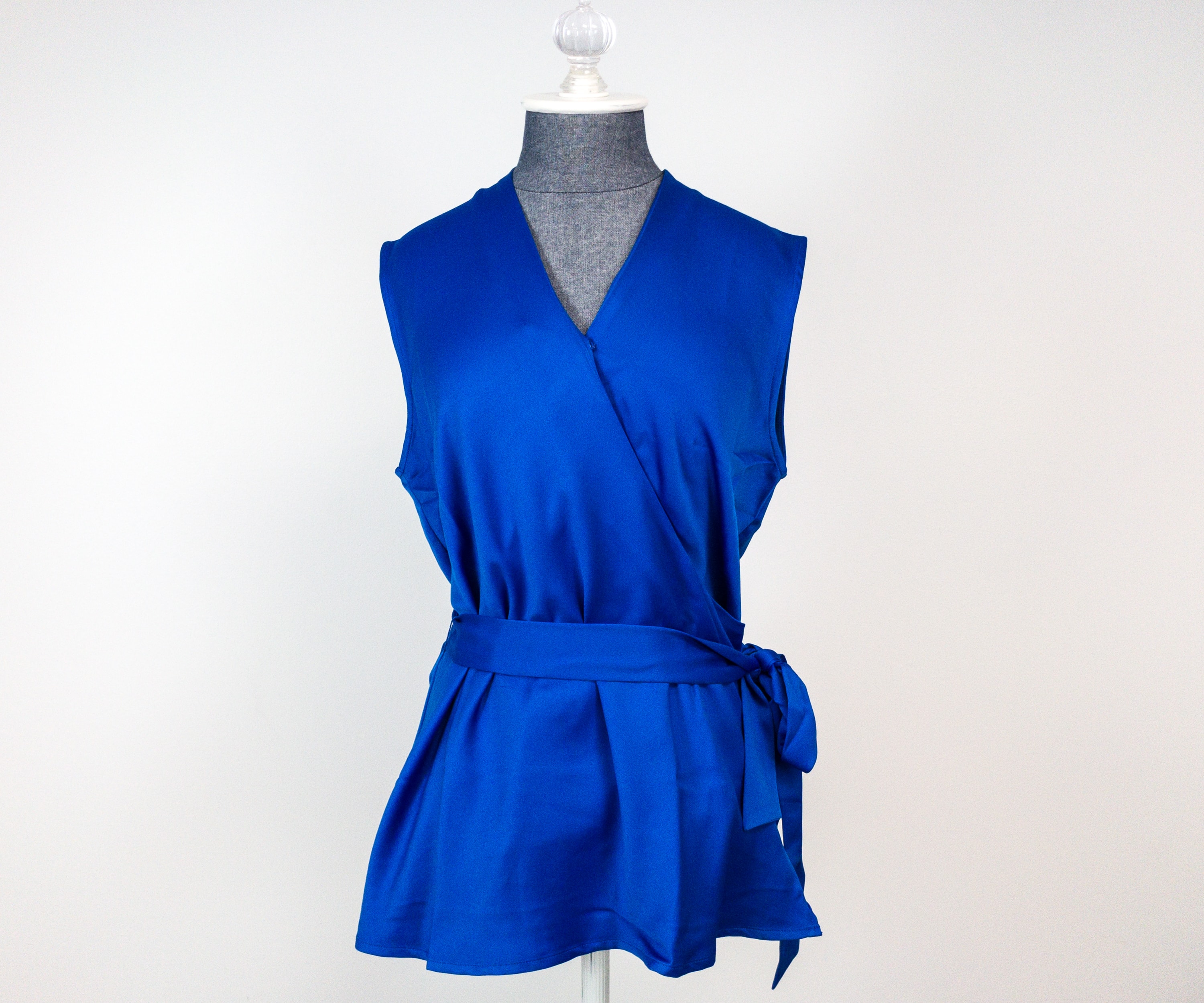 This will look good tucked in some high-waisted jeans, over work pants, or inside a suit jacket. It's a nice top that you can still rock after office hours and into a party!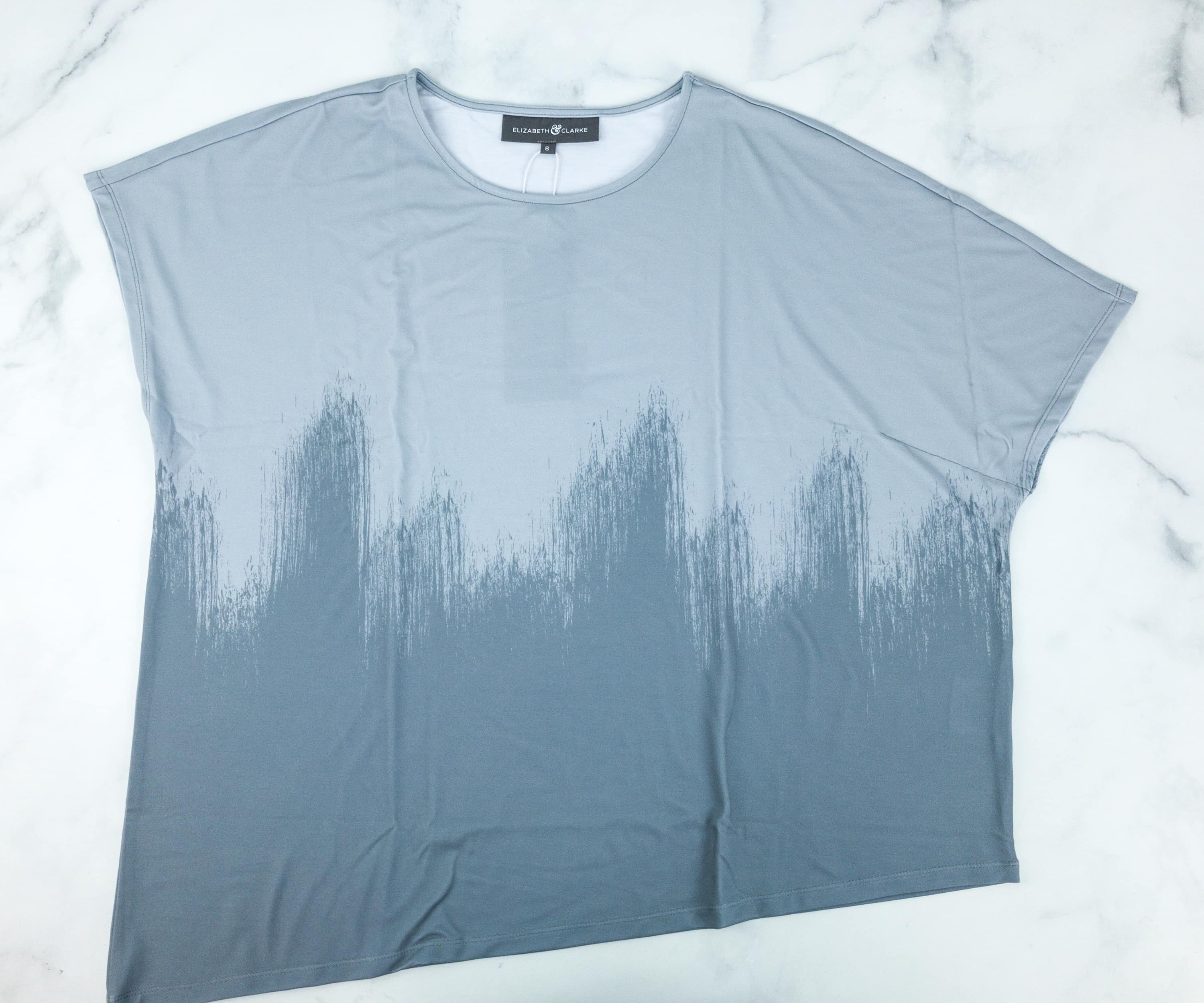 The Whitney. The Whitney is a comfy jersey tee that's perfect for casual Friday.
The nice looking top has ombre brush print which makes it perfect for a fun Friday night out or a weekend outing or even a summer getaway!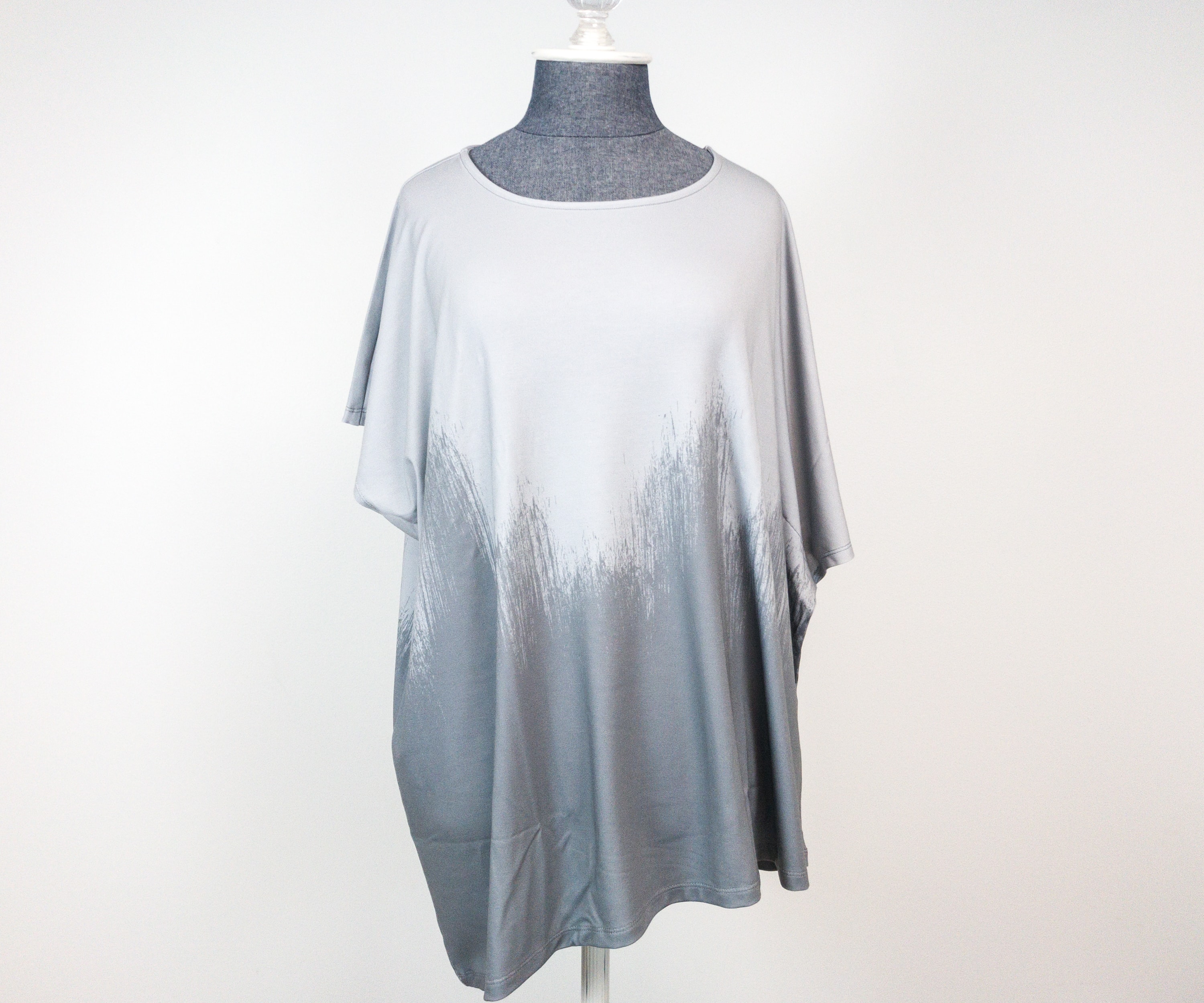 I can see myself wearing this top with a sun hat on my head, holding a tote with all my beach essentials, a short denim shorts, and flip flops! But it can also be paired with some black pants, jeans, or a trouser.
I love all the tops in this quarter's box! Everything is made with the Unstainable fabric technology which makes me less worried with liquid spills. They're also quite versatile as I can use them in the office, for a casual date, or even at the beach (that's for the Whitney!). They can also be paired with both skirts and different kinds of pants! I love how I can wear them comfortably and with ease. The pieces aren't just trendy, but will definitely make me look chic and smart at the same time!
What do you think of the Summer Box?