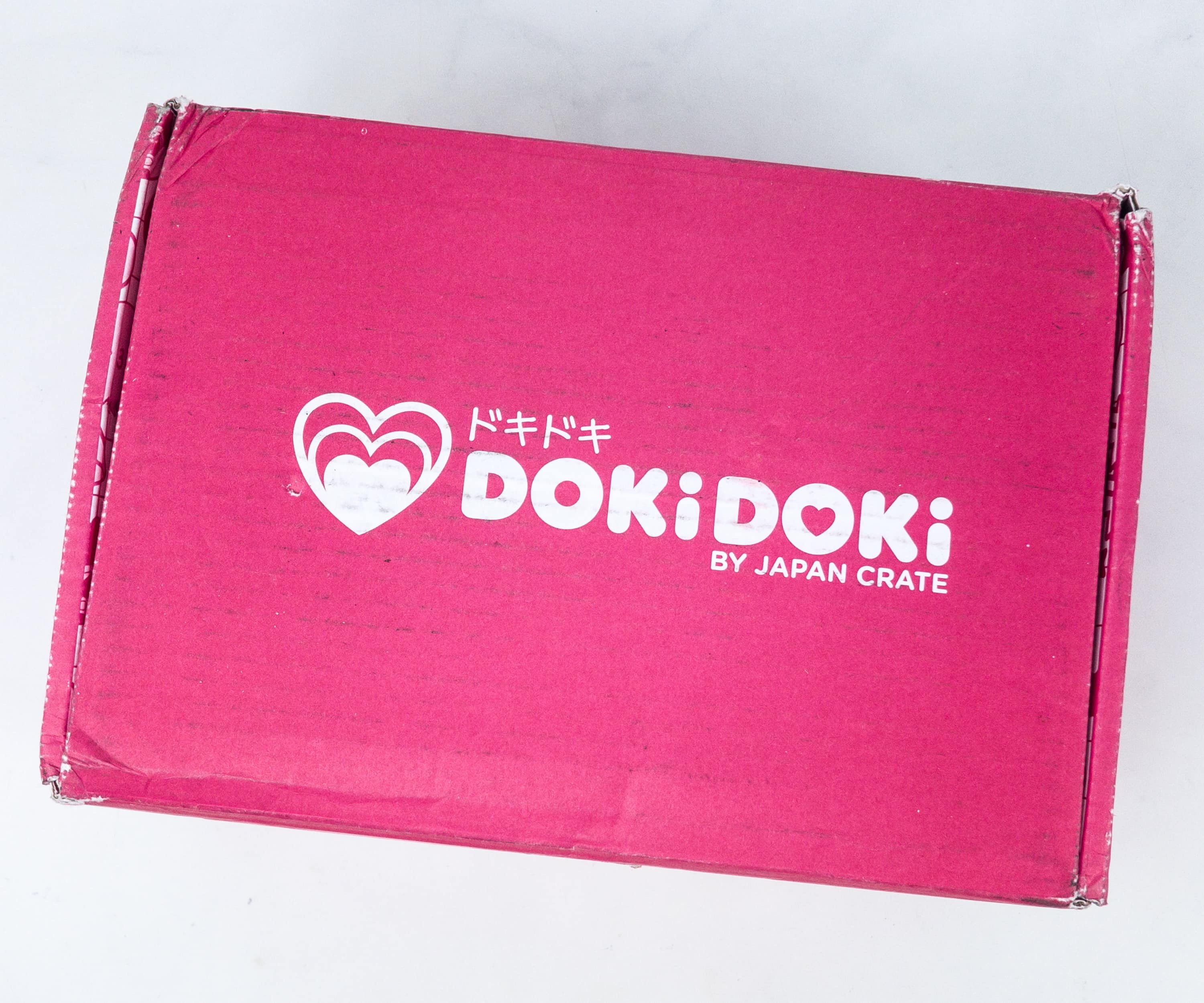 Doki Doki is a monthly kawaii subscription box from Japan Crate. Every month, you'll receive super cute Japanese items – accessories, stationery, plushies, and other adorable Japanese goodies.
DEAL: Use coupon code HELLO to save $3 on your first box!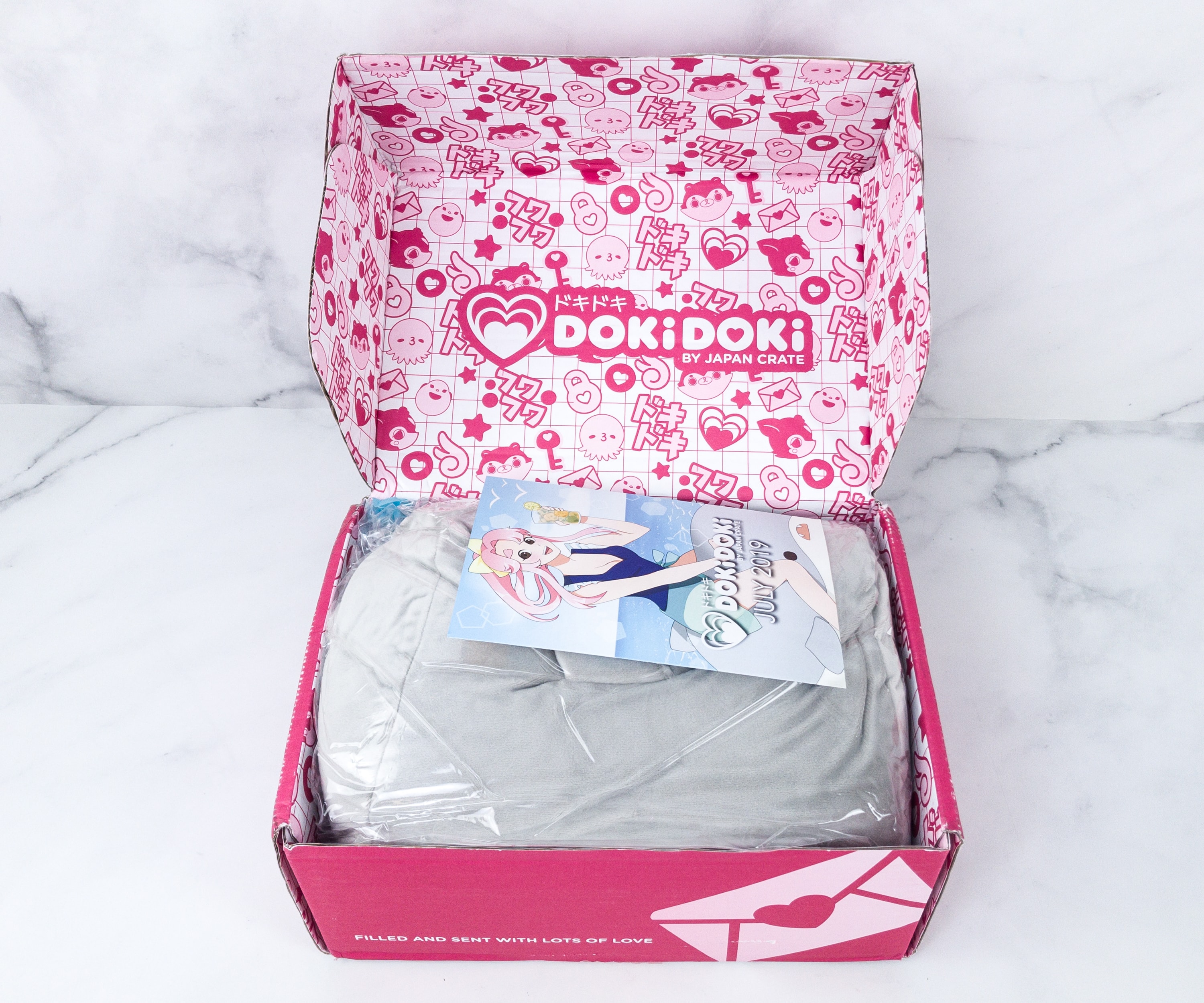 The interior of the box is filled with doodles.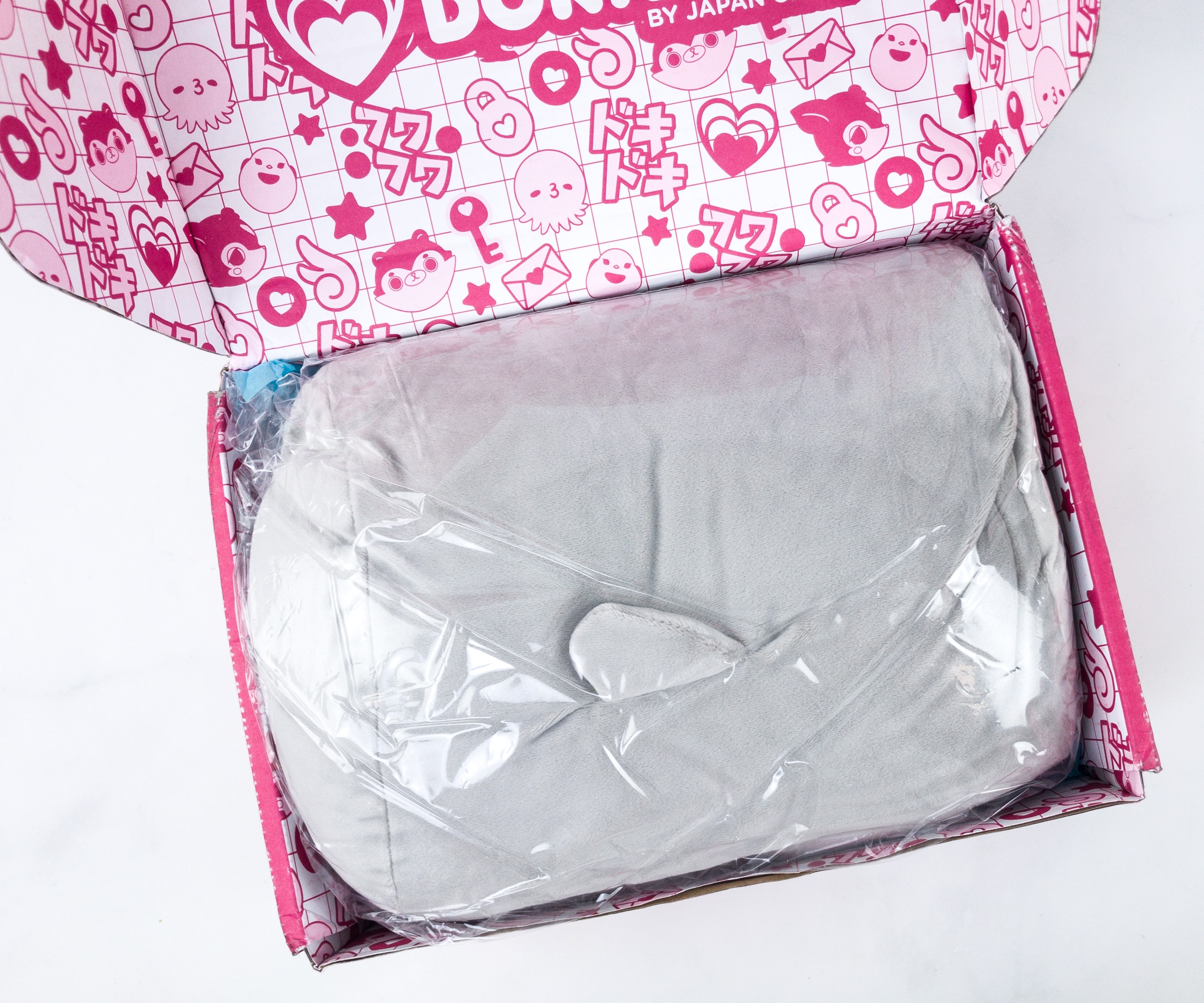 There's a big item on top, and it covers the rest of the items.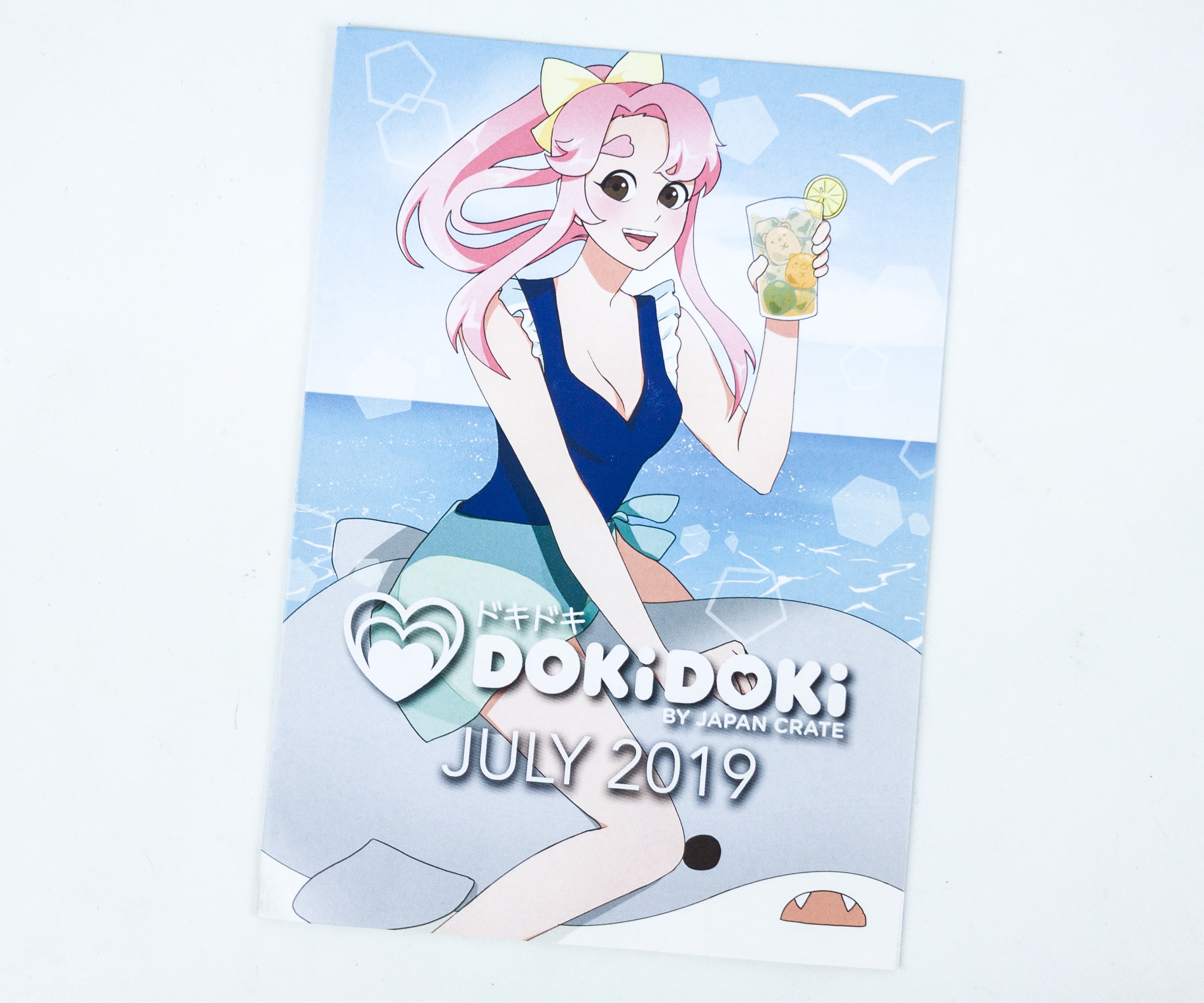 The box includes a booklet with a kawaii cover art!
July 2019 theme is KAWAII COVE.
Inside, there are photos of the items, plus a brief description of each.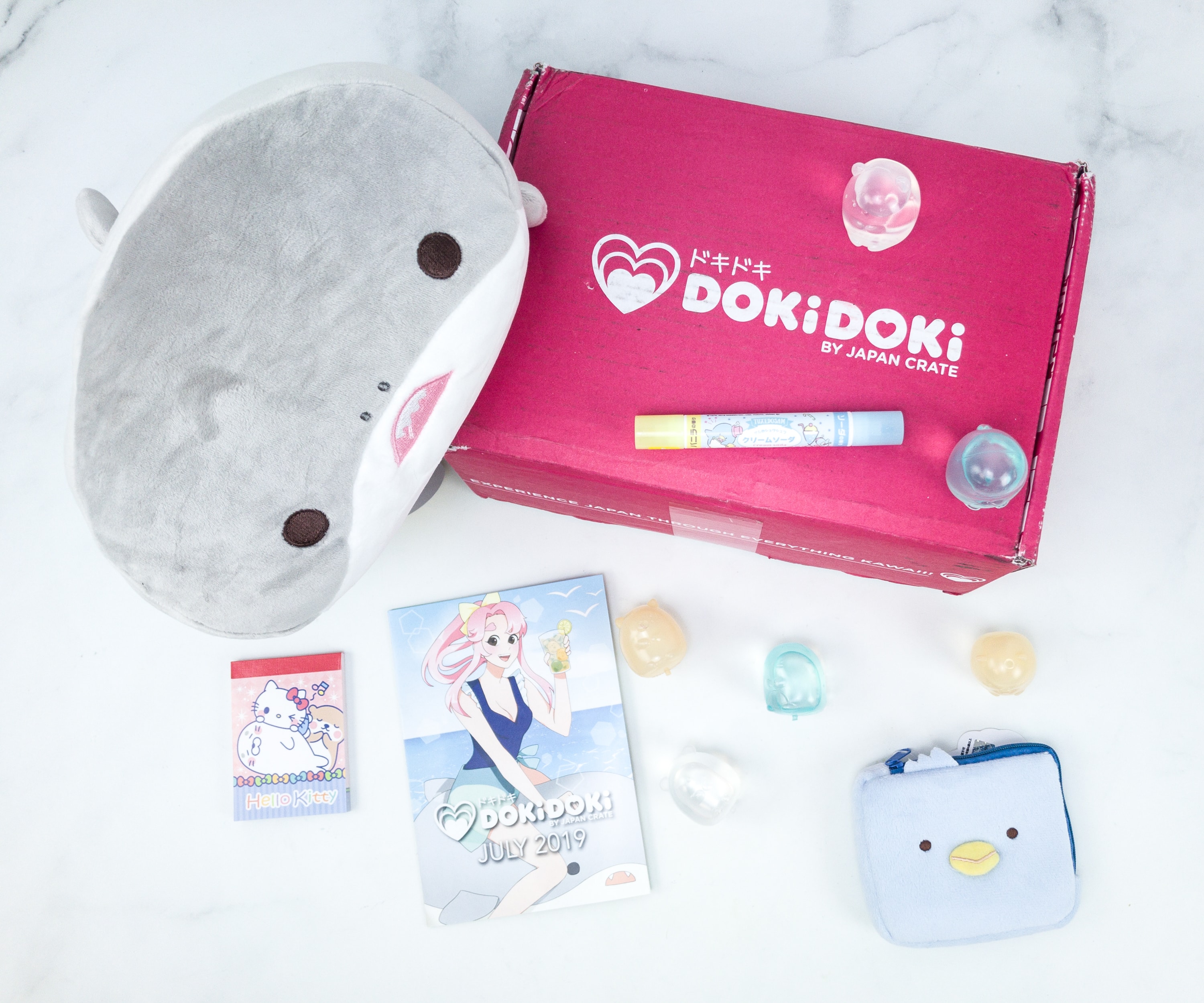 Everything in the July 2019 box!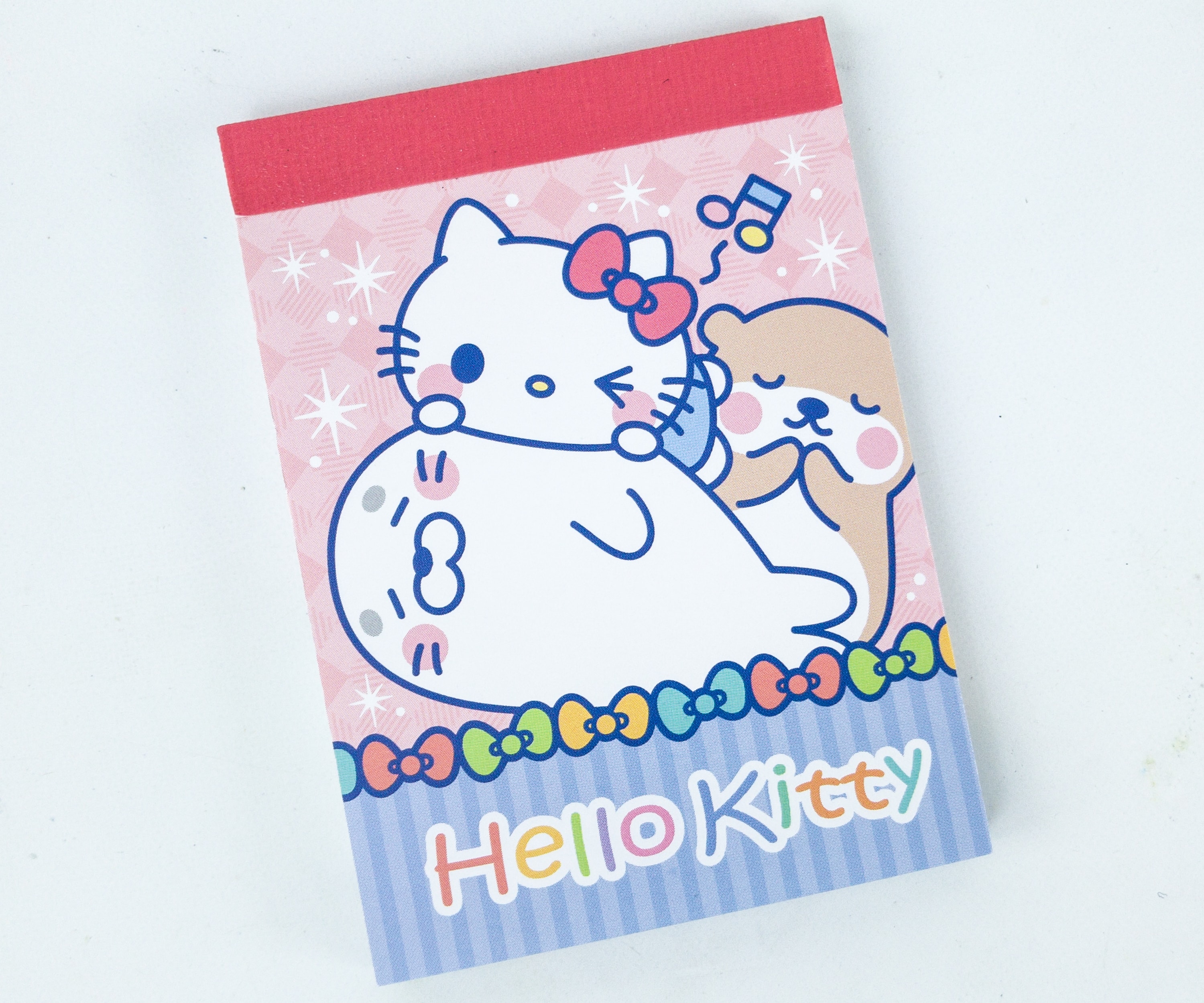 Hello Kitty Marine Notepad. It's the ever-popular Hello Kitty featured on a notepad! This time, she's with her new underwater friends!
The adorable notepad is really handy, it's small enough to be kept in your pocket or purse. It can be used to list down some vacation plans, everything that you need to bring, or just random scribbles while you're on the road.
Sumikko Gurashi Pouch. It's a fluffy pouch where you can store cash and spare changes or even small items like clips, pins, and pieces of jewelry. I got the Sumikko Gurashi version that features Penguin. Other subscribers can also get the Polar Bear dressed as the Penguin.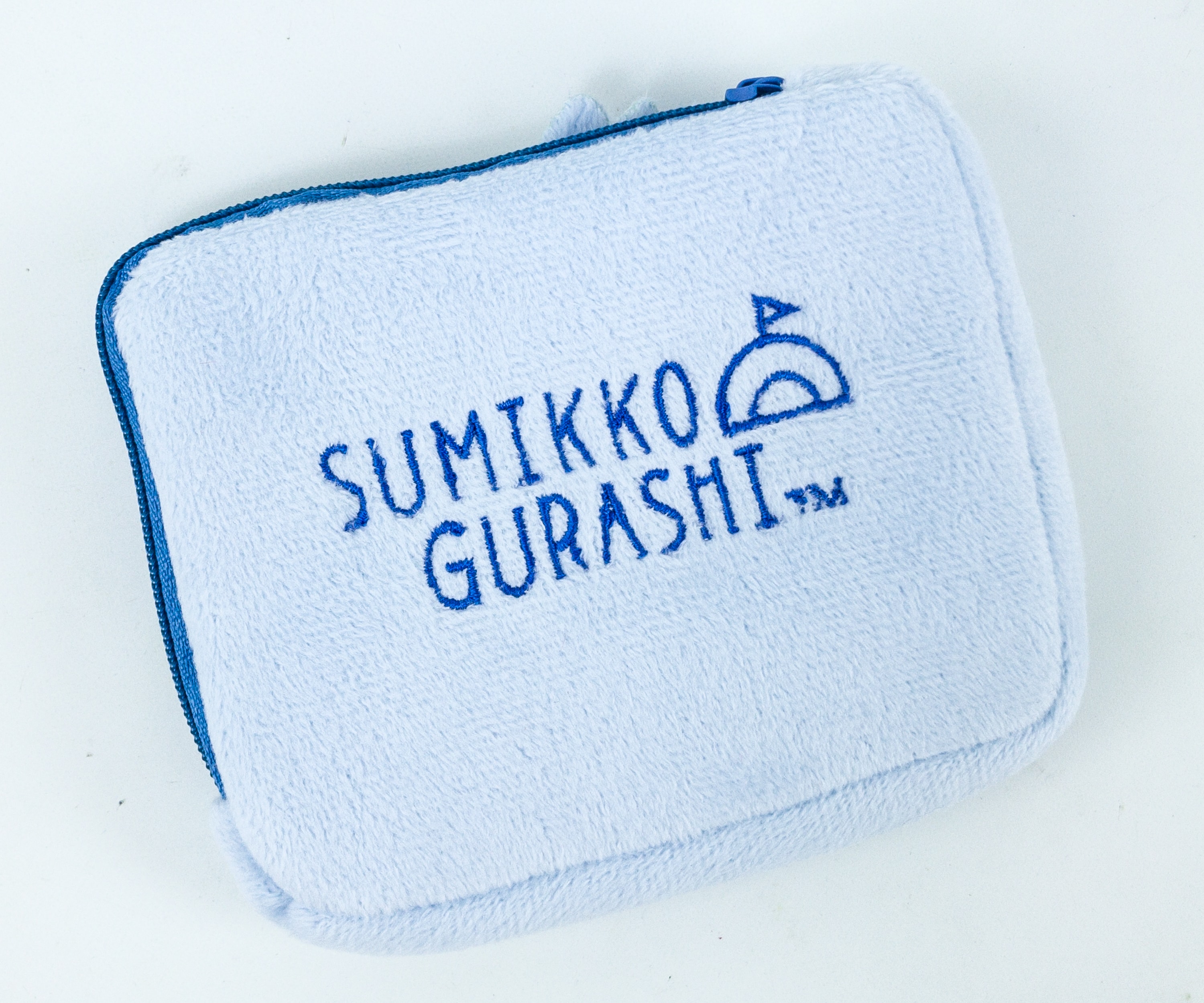 The other side of the pouch has the Sumikko Gurashi print. It also has a zipper that will definitely keep the items protected inside.

Tuxedo Sam Scented Marker. This nifty marker has two tips with different scents, which smell even better when combined.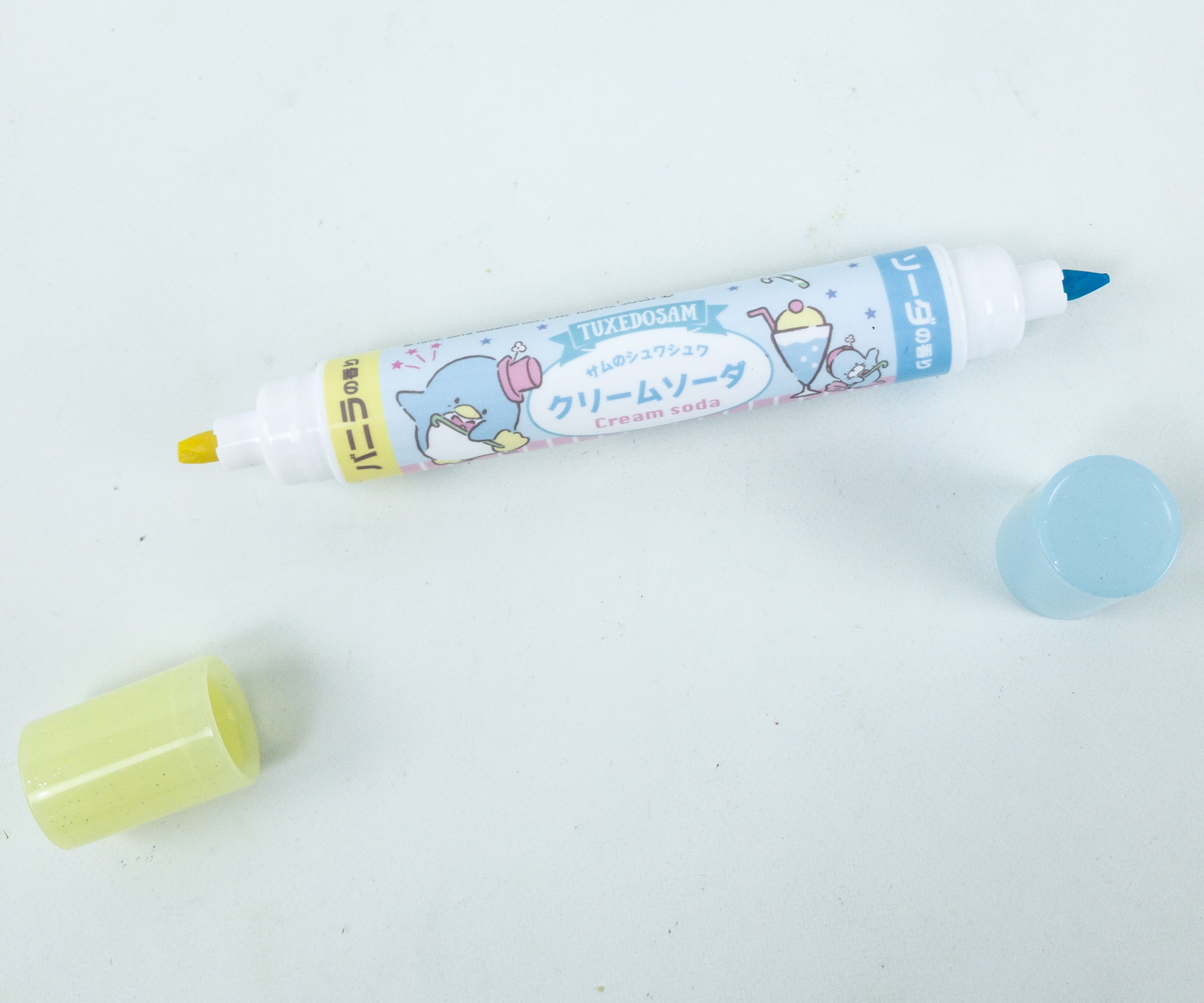 One tip smells like vanilla and the other one is a cool soda, and when combined, we get cream soda-scented marks!
Marshmal Park Marine Plush. We got another fluffy and marshmallow-like plush, and this time, it's a creature from the beautiful seas!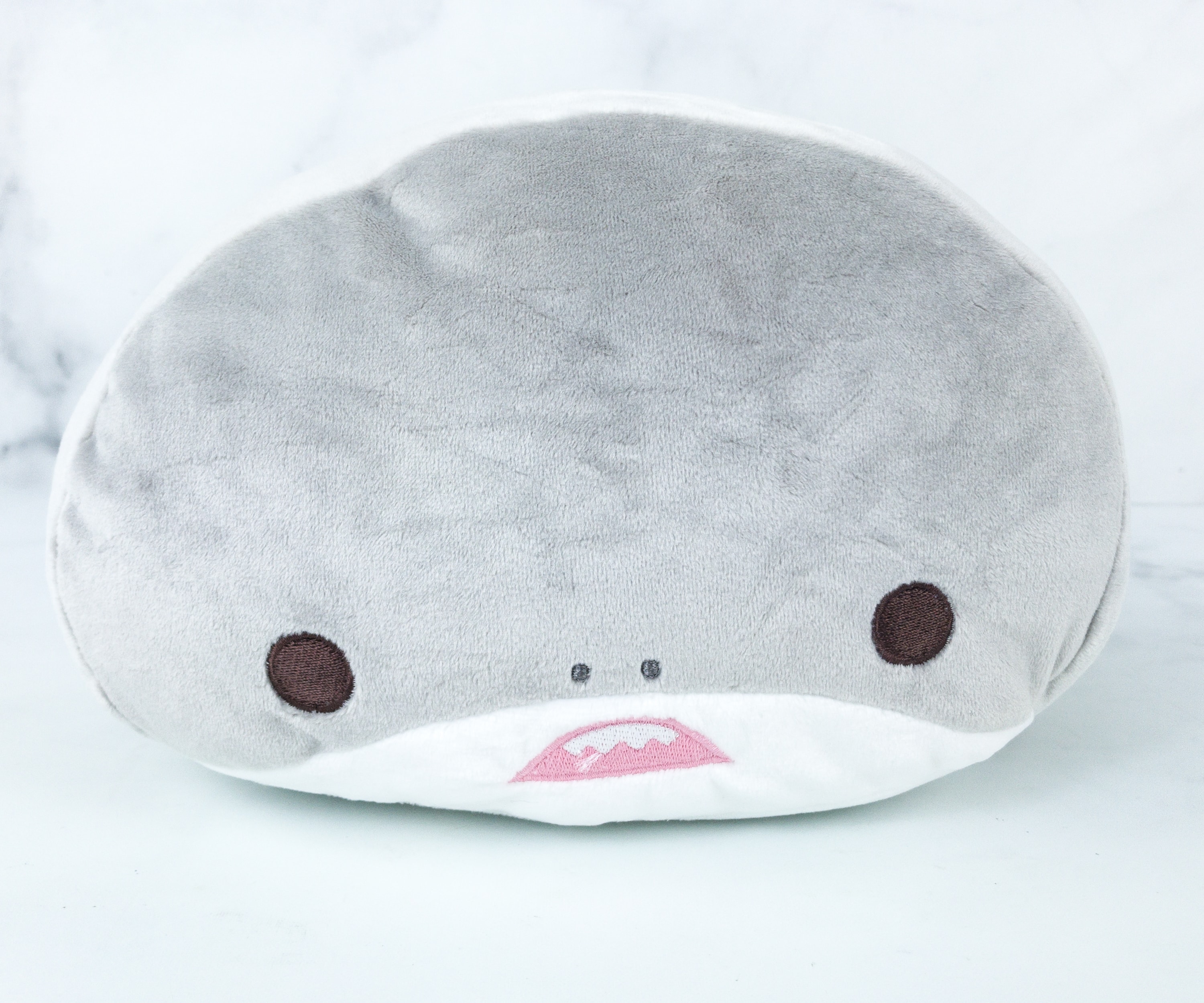 This shark doesn't look scary at all! This is the kind of shark that you would want to hug all day long! Like a… BABY SHARK?!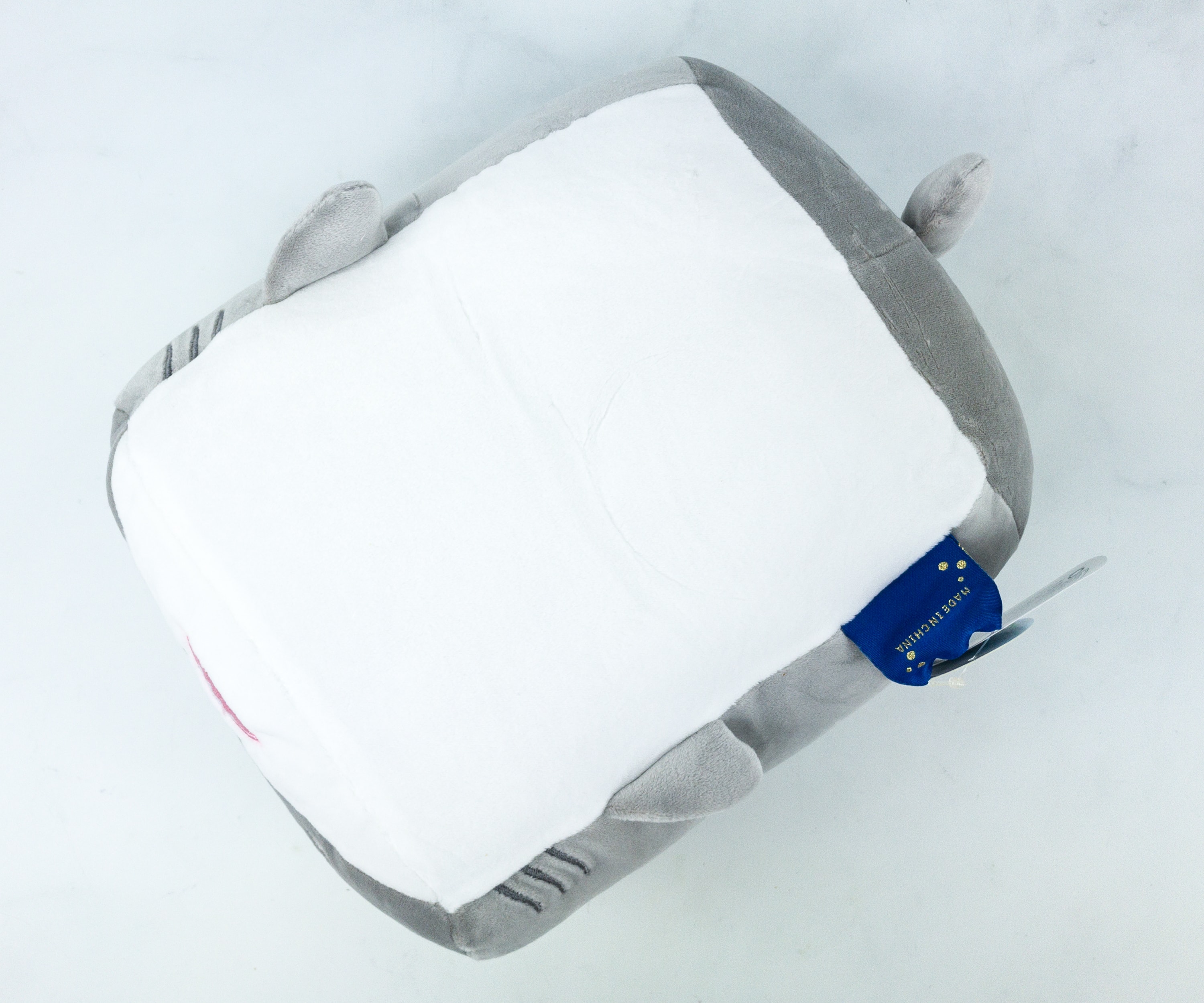 Aside from the cute shark, you can also get a seal, whale shark, angler fish, or a clownfish.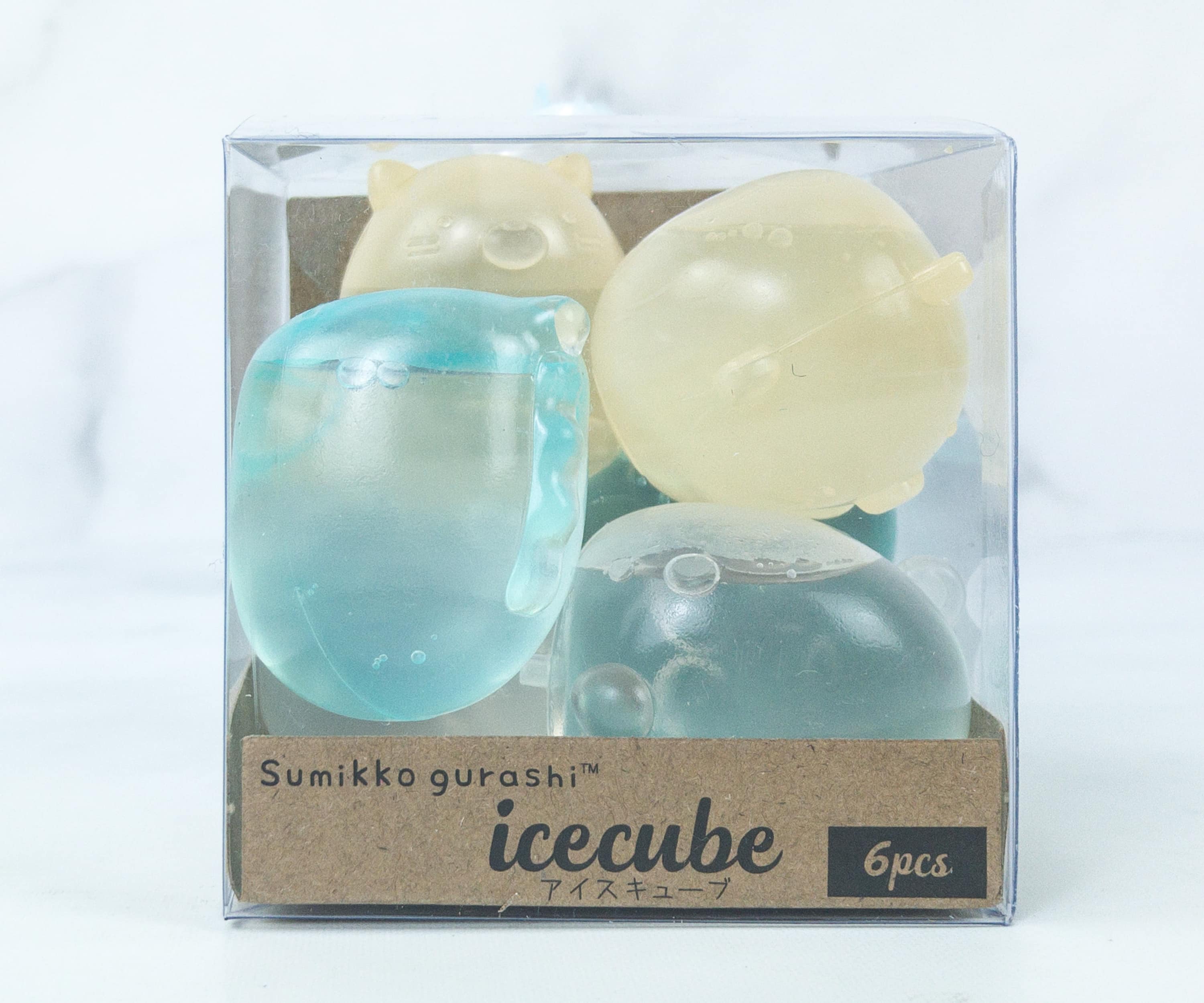 Sumikko Gurashi Ice Cubes. To make our drinks look fancy and cute, they included these Sumikko Gurashi ice cubes. The gang also came complete in this set!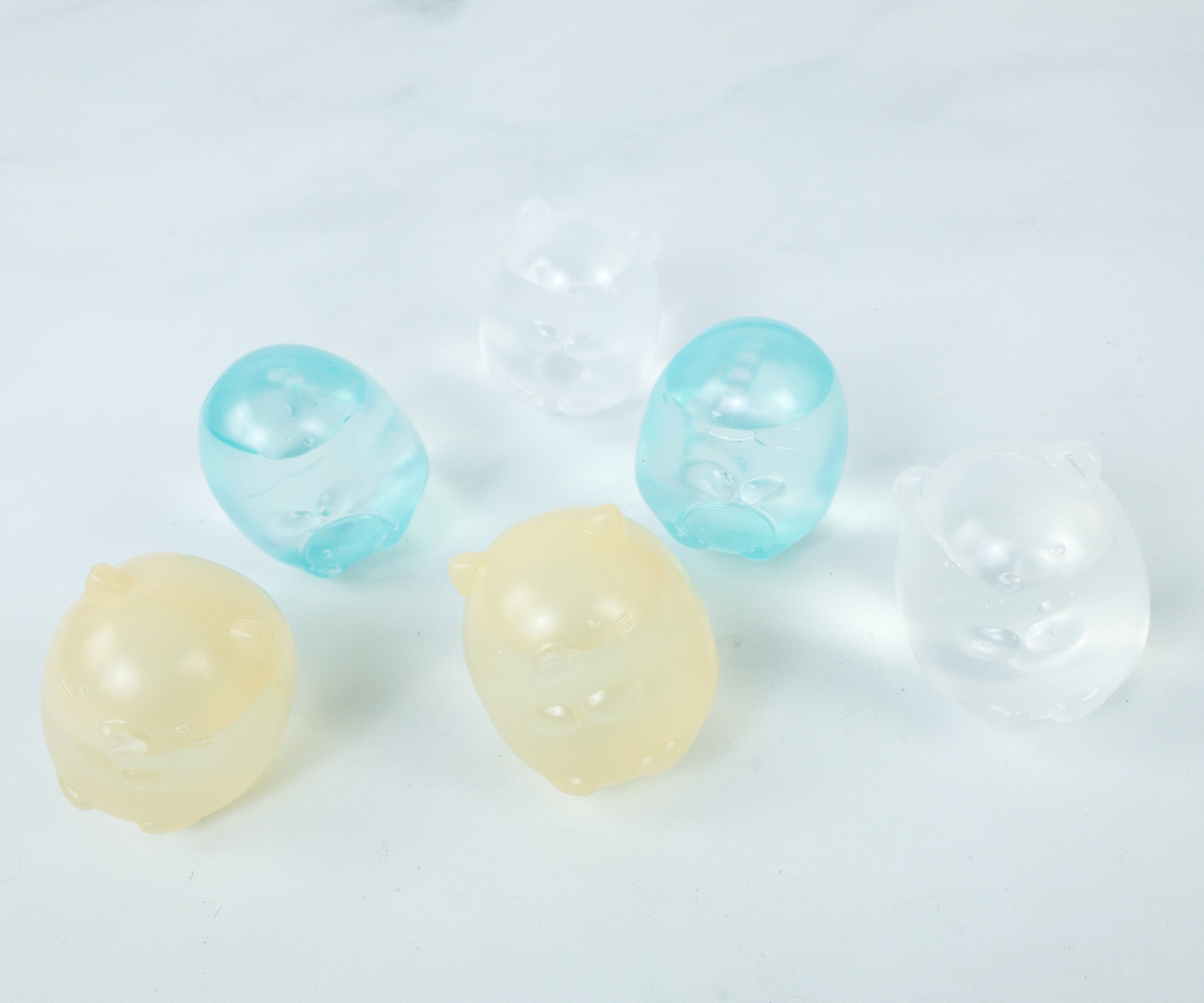 Reusable ice cubes are safe and fun to use. Just slightly damp the ice cubes and place in your freezer. Use them frozen to keep your drinks chilled or cool!
Also, using reusable ice cubes will not water down your drinks, that means it won't take away any of the flavors, and will just keep your beverage ice cold!
Doki Doki Crate keeps on sending me cute stuff, and as time goes by, the items are getting better as well! My favorites are the reusable ice cubes because I know they'll be useful for us whenever we want cold drinks and the shark plushie simply because it's cute and huggable. I also like the two-tipped marker, it'll surely make my planner smell so good. If you want to get cute items to keep you smiling from ear to ear, this box is worth a try!
What did you think of this month's Doki Doki Crate?