Crate Chef is a bi-monthly subscription that sends a specially curated box filled with chef-curated kitchen items, food products, as well as selected recipes. They invite a luminary from the culinary world to curate each box with their favorite finds. Each box costs $45.
DEAL: Save 10% off your first order with coupon code HELLO10.
The box is stuffed with all the items and brown squiggles to cushion everything!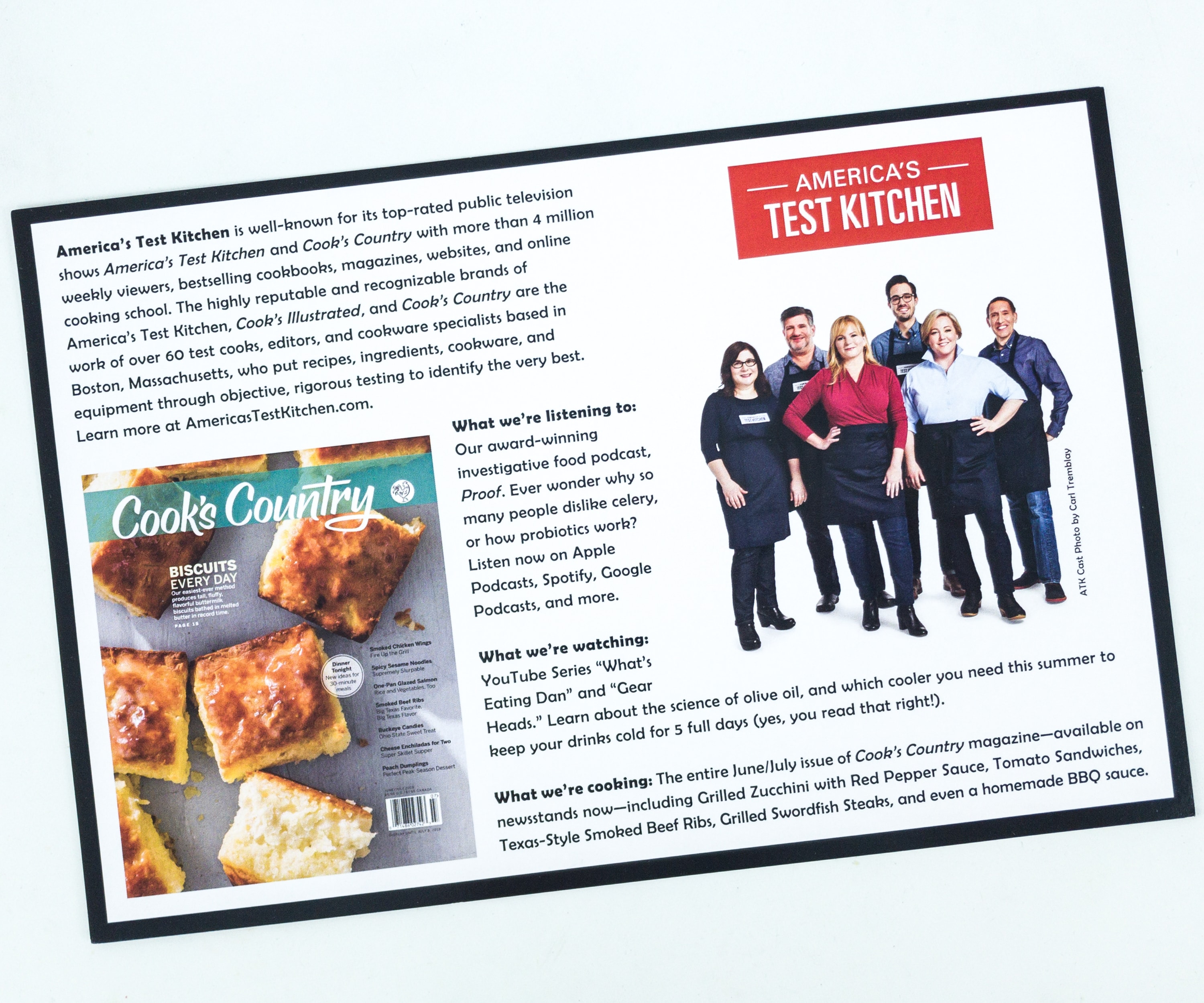 Each month, Crate Chef collaborates with a different famous chef to bring you products that will up your cooking game. This month, they collaborated with America's Test Kitchen.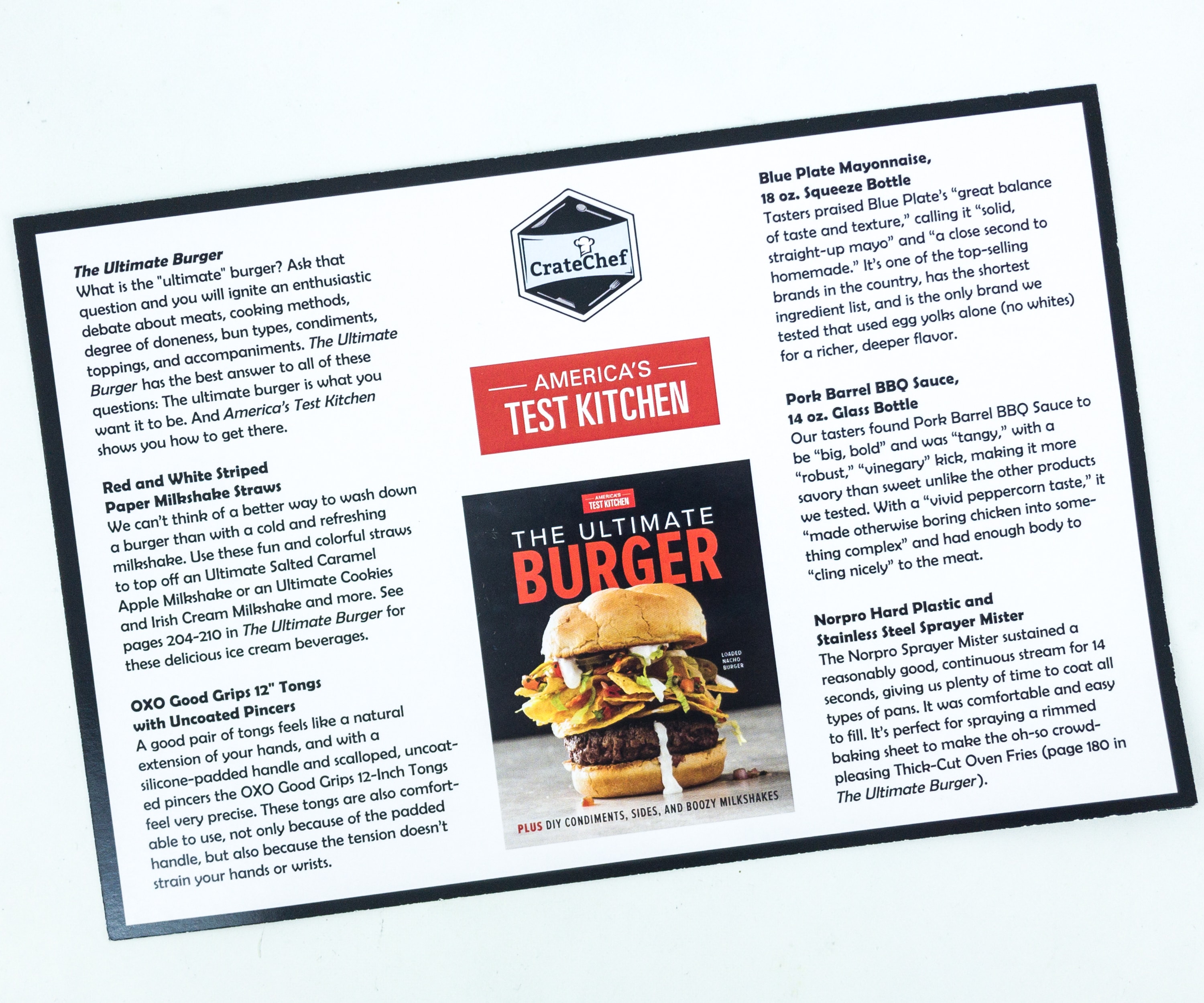 Listed at the back of the card are all the items included in this month's box.
There's a Q and A with Russell Selander from America's Test Kitchen!
He shared why he decided to make a book about burgers, and other important information about the American favorite.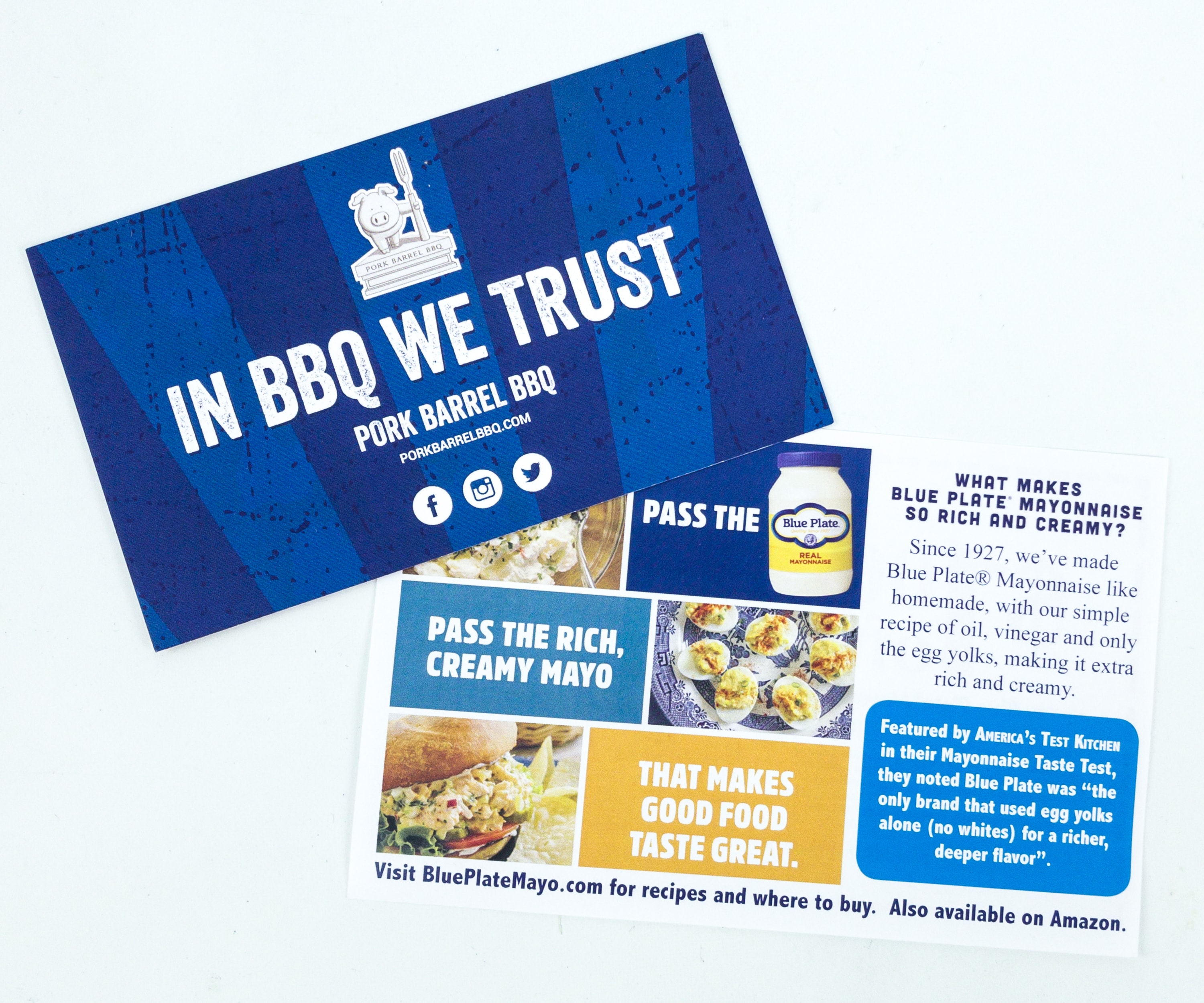 There's a promotional card from Pork Barrel BBQ and Blue Plate Mayonnaise.
You can avail of the 20% off on your next order from Pork Barrel, and $1 off any Blue Plate Mayo (12 ounces or larger).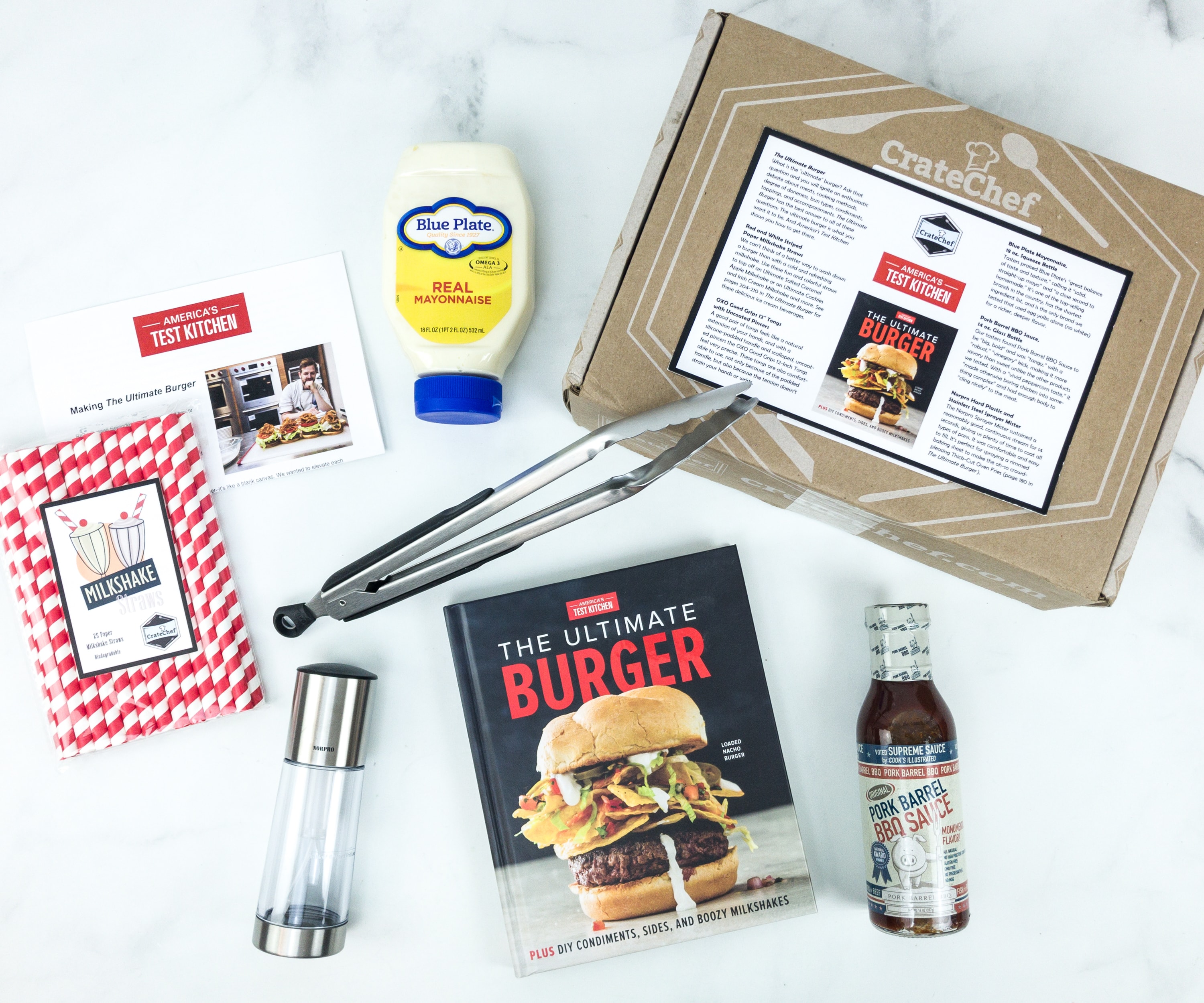 Everything in my box!
Crate Chef Red & White Milkshake Paper Straws. Milkshakes are easier to enjoy with straws, and it's great to use something that eco-friendly and biodegradable, just like these cool paper straws!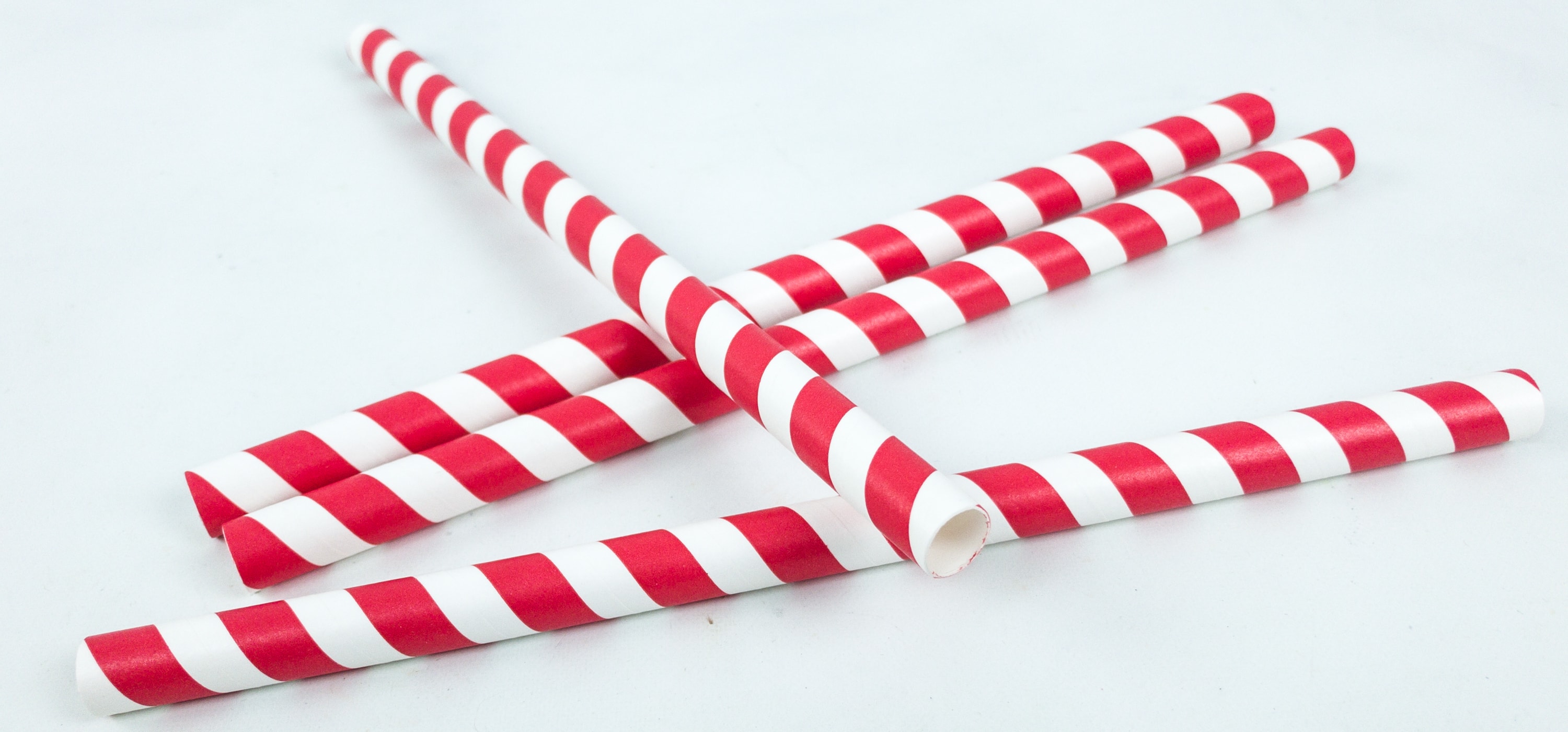 I also love the red and white striped design of these straws, they look like candy canes! They are nice and fat – perfect for slurping up shakes!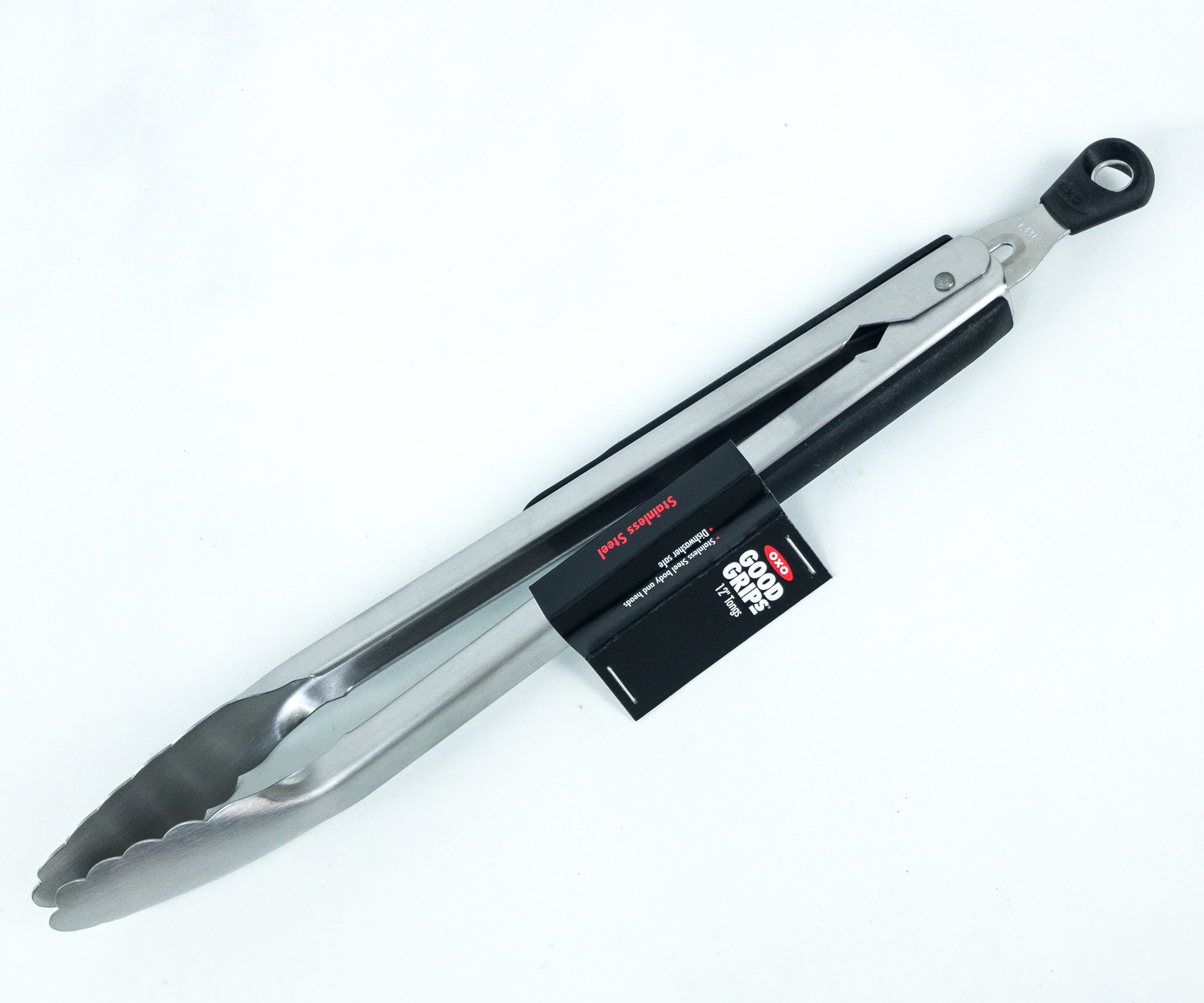 OXO Good Grip 12″ Tongs ($12.99) Tongs are one of the most versatile kitchen tools! You can use it for grilling, serving food like salads, pasta, or even frying.
The tong is made with brushed stainless steel, and it's also safe if to use in the dishwasher. For easy storage, it locks in the closed position. It also has a large hanging loop so you can easily hang it and grab when needed. The handles are non-slip and cushioned, with some included thumb rests. These aren't some random cheap tongs – they're OXO, and they're amazing!
Pork Barrel BBQ Sauce ($4.99) To add a tangy, sweet, and smoky flavor to your meats or even veggies, they included this award-winning BBQ Sauce in our stash! It doesn't contain gluten, MSG, and high fructose corn syrup, which makes it a healthier choice compared to overly sweet sauces! It has the right tanginess that makes roasts and even marinated meats tasty and delightful! We just got a big ole pork butt in our ButcherBox – can't wait to use it and make some BBQ with this!
Blue Plate Real Mayonnaise ($3.30) Here's another creamy addition to your food, which also adds little tang! Based on the New Orleans tradition, this mayo perks up your dishes, from delicious sandwiches to festive deviled eggs.
It contains oil, vinegar, and egg yolks, which makes it really creamy and rich. It tastes homemade and it's a nice condiment to add to salads, hotdogs, and other meats! I'm normally a Duke's fan, but the touch of sugar in Blue Plate gives it a touch of sweetness that's perfect for BBQ and salads.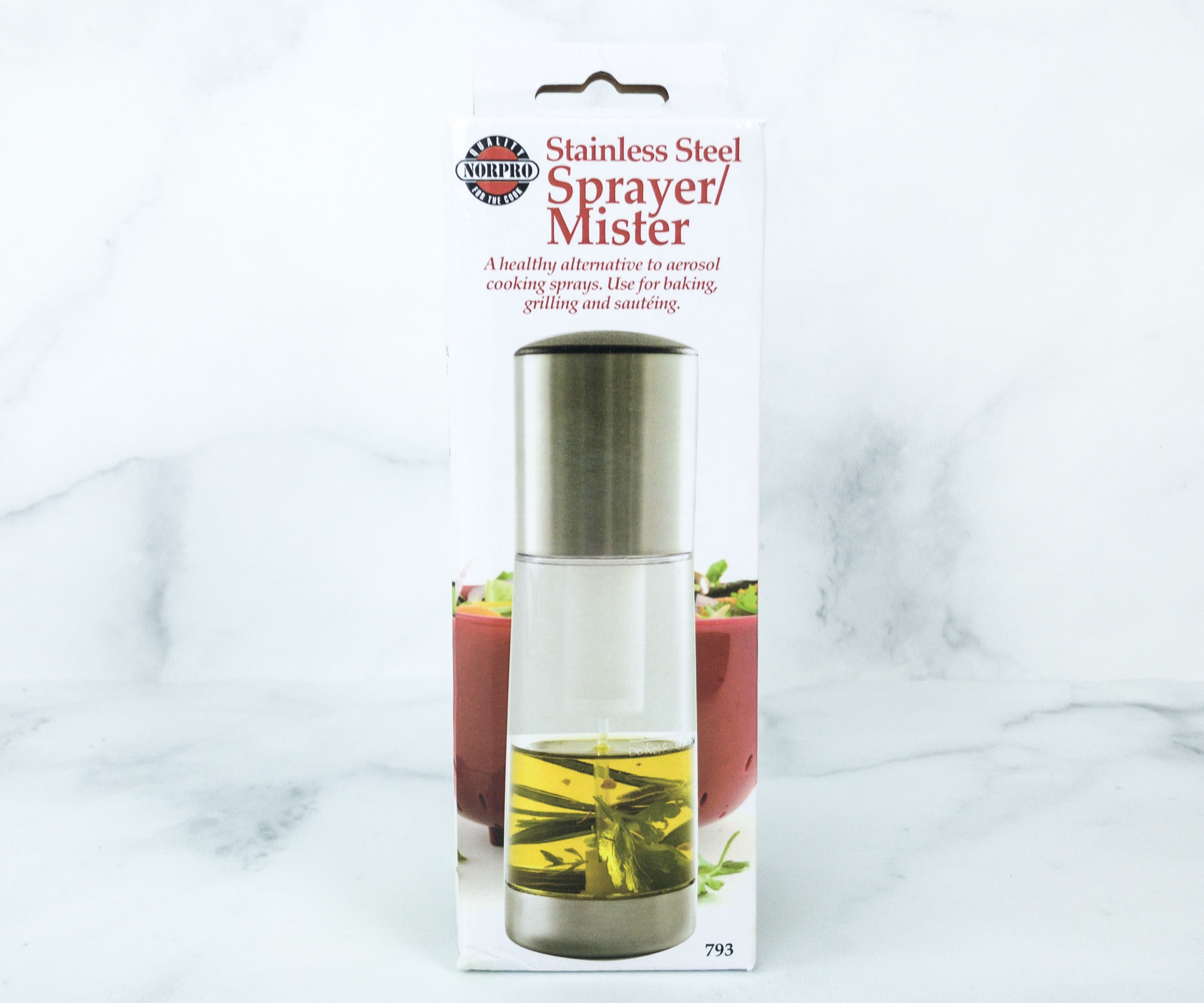 NorPro Stainless Steel Sprayer/Mister ($10.49) It's now easier to control the amount of oil I will add to my dish with this sprayer/mister, plus I can infuse it!
The sprayer measures 6.25″ x 2.25″ x 2.25″, and has a capacity of 3 oz. or 90 ml.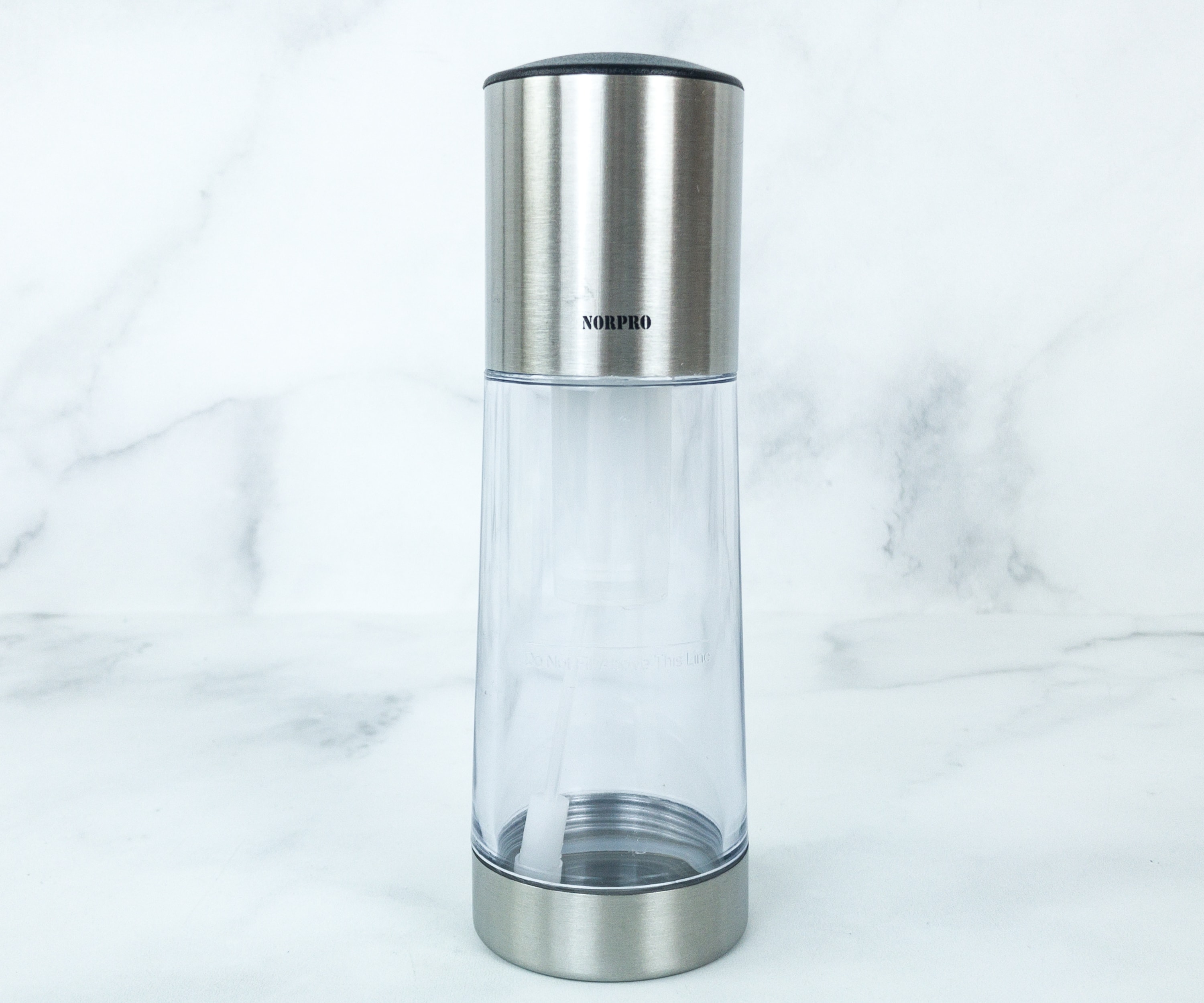 The mister can be used with any liquid cooking oil. You can also add herbs, spices, cloves, and garlic in it for extra flavor.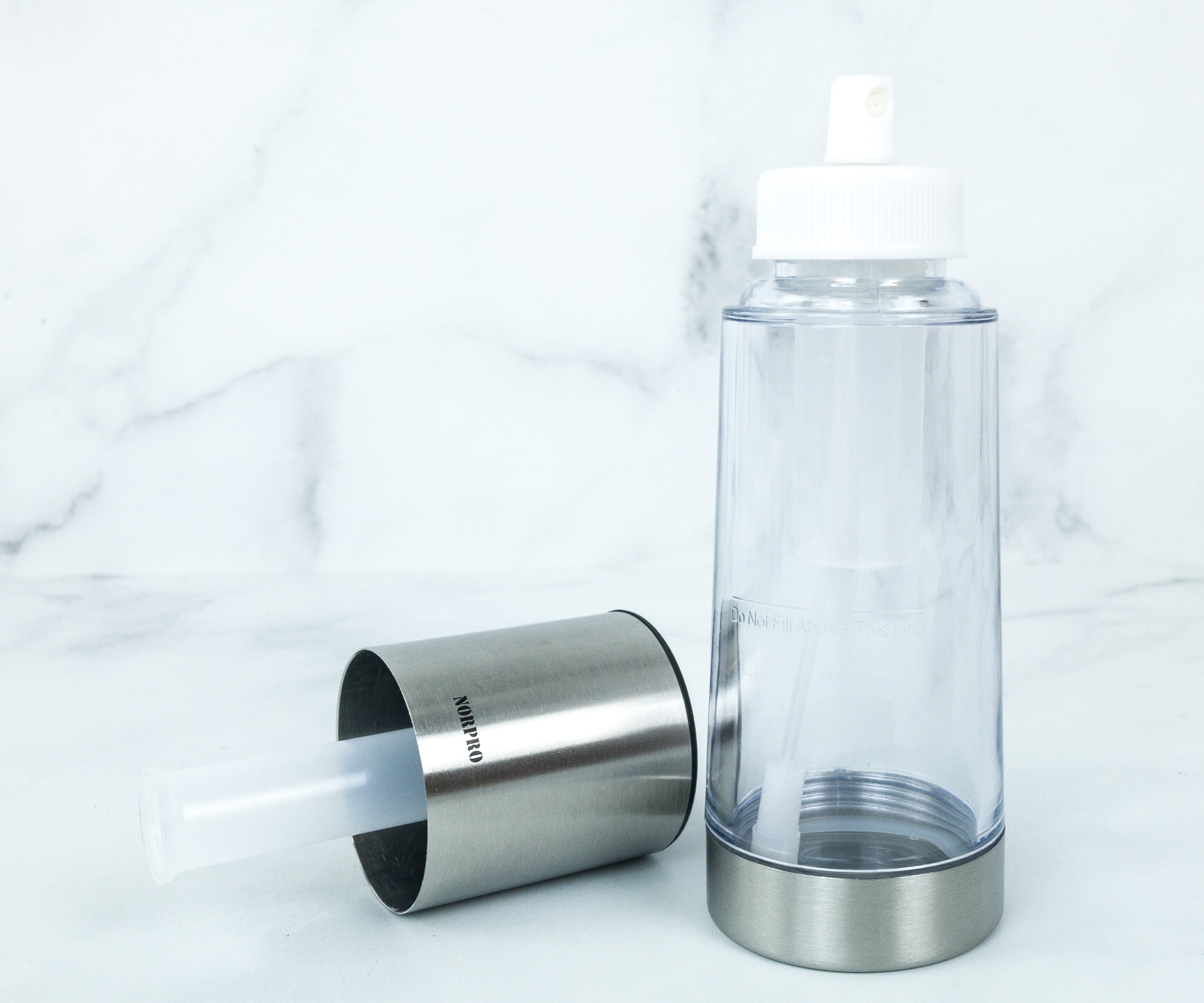 It's made of durable, heavy duty stainless steel, and hard plastic.
There's a filter to help separate herbs for steady flow. The mister dispenses oil gradually and evenly, making it easier to control how much oil or liquid you want to add to your food/dish. It's also a good alternative to cooking sprays!
The Ultimate Burger by America's Test Kitchen ($17.70)
Achieve burger greatness, with updated classics, regional favorites, homemade everything (from meat blends to pretzel buns), and craft-burger creations, plus fries and other sides, and frosty drinks.

What is the "ultimate" burger? Ask that question and you will ignite an enthusiastic debate about meats, cooking methods, degree of doneness, bun types, condiments, toppings, and accompaniments. The Ultimate Burger has the best answer to all of these questions: The ultimate burger is what you want it to be. And America's Test Kitchen shows you how to get there.

Craving an all-American beef burger? We've got 'em: steak burgers, double-decker burgers, and easy beef sliders. Travel beyond beef, with options for turkey, pork, lamb, bison, salmon, tuna, and shrimp burgers before exploring the world of meat-free burgers, both vegetarian and vegan. Then it's go for broke, featuring out-of-this-world creations like a Surf and Turf Burger, Loaded Nacho Burger, Grilled Crispy Onion-Ranch Burger, and Reuben Burger. You want sides with that? The sides chapter covers the crunchiest kettle chips, the crispiest French fries, and the creamiest coleslaws, and we've even thrown in some boozy milkshakes and other drinks to help everything go down just right. We even guarantee bun perfection with all sorts of homemade buns to lovingly cradle your juicy patties. And we reveal the ATK-approved store-bought buns, ketchups, mustards, and relishes to complement your burger, along with recipes for plenty of homemade condiments like Classic Burger Sauce, Quick Pickle Chips, and Black Pepper Candied Bacon to mix and match with the recipes.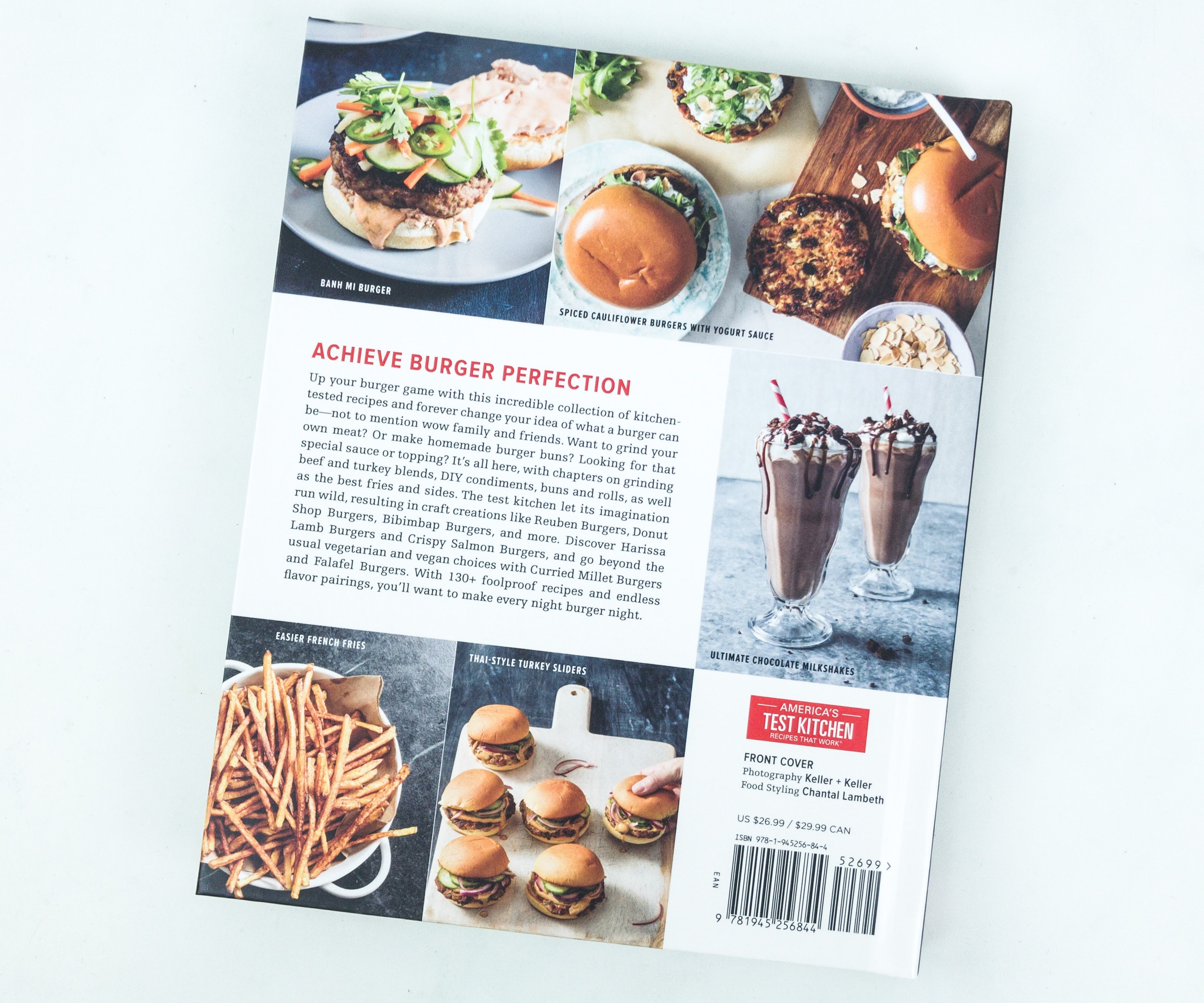 If you love burgers, this is the perfect book for you! There are various burger recipes, with a complete list of ingredients and well-detailed instructions.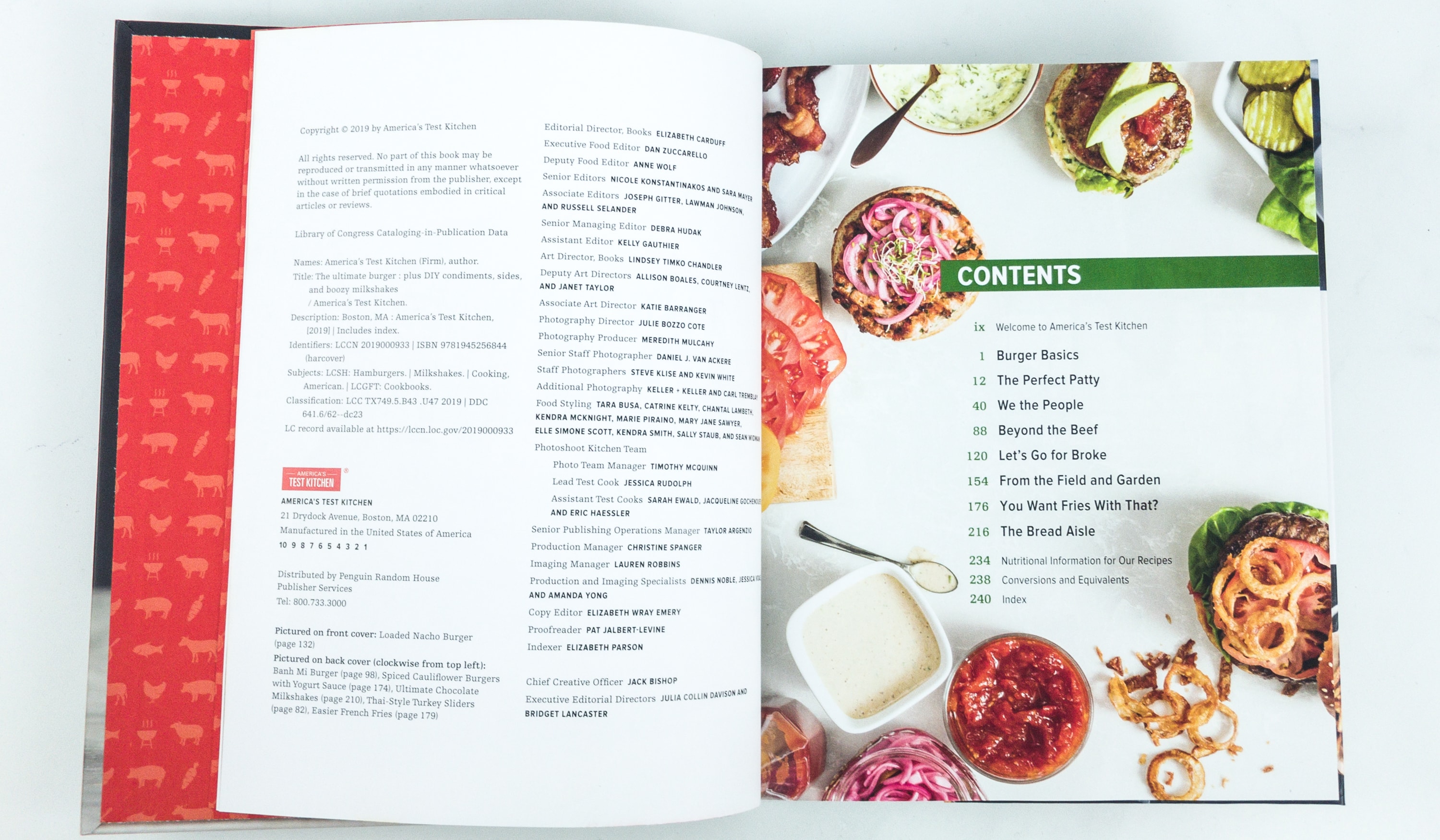 From the basics to the types of bread that you can use for your burger, this book has got you covered!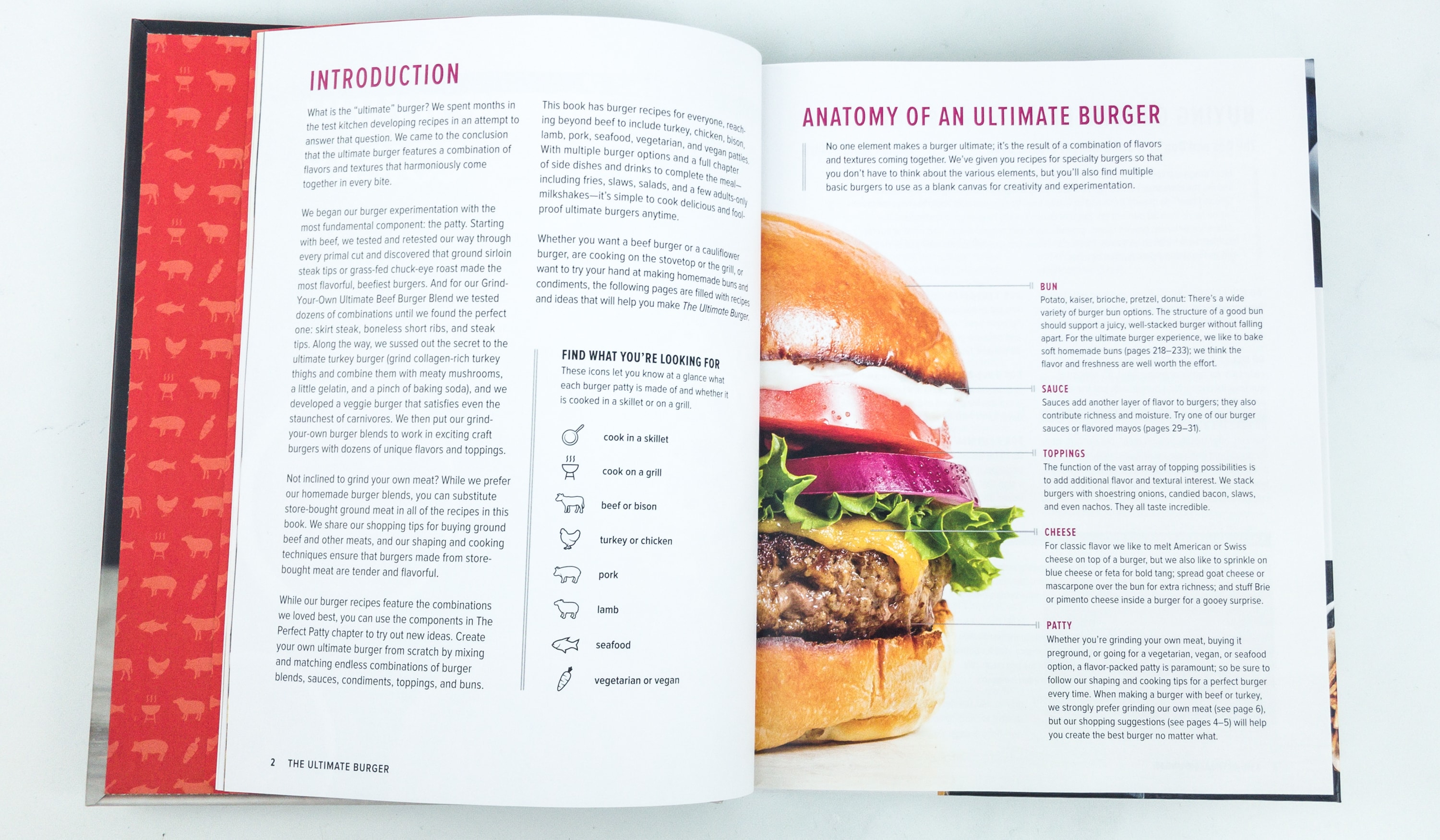 The photos in the book are all drool-worthy!
No one can beat the classic burger, so here it is! That American cheese melting looks so yummy!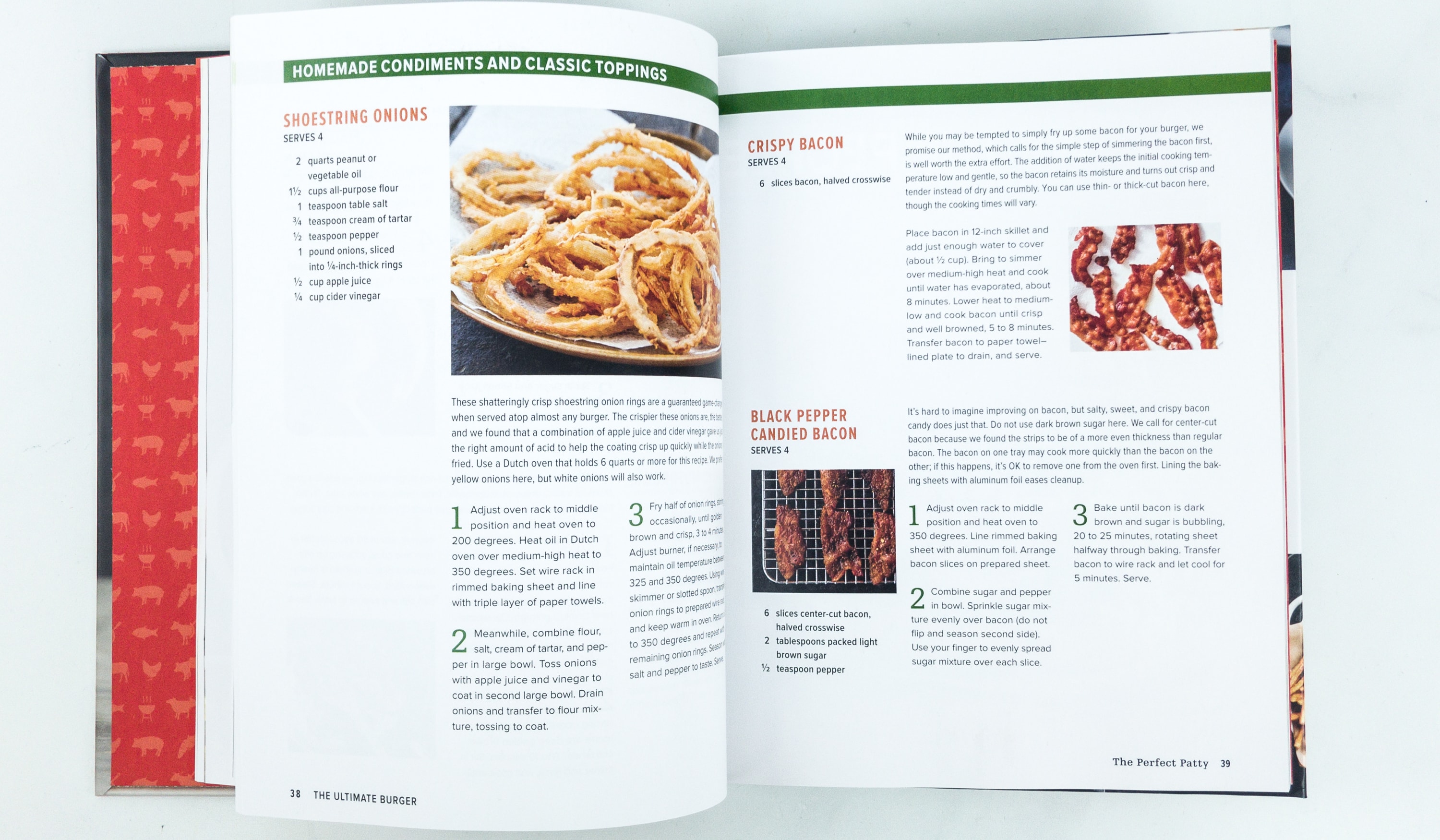 Aside from the main star of this book, they also included some notable side dishes and other kinds of food that can be paired or added to your burger meal!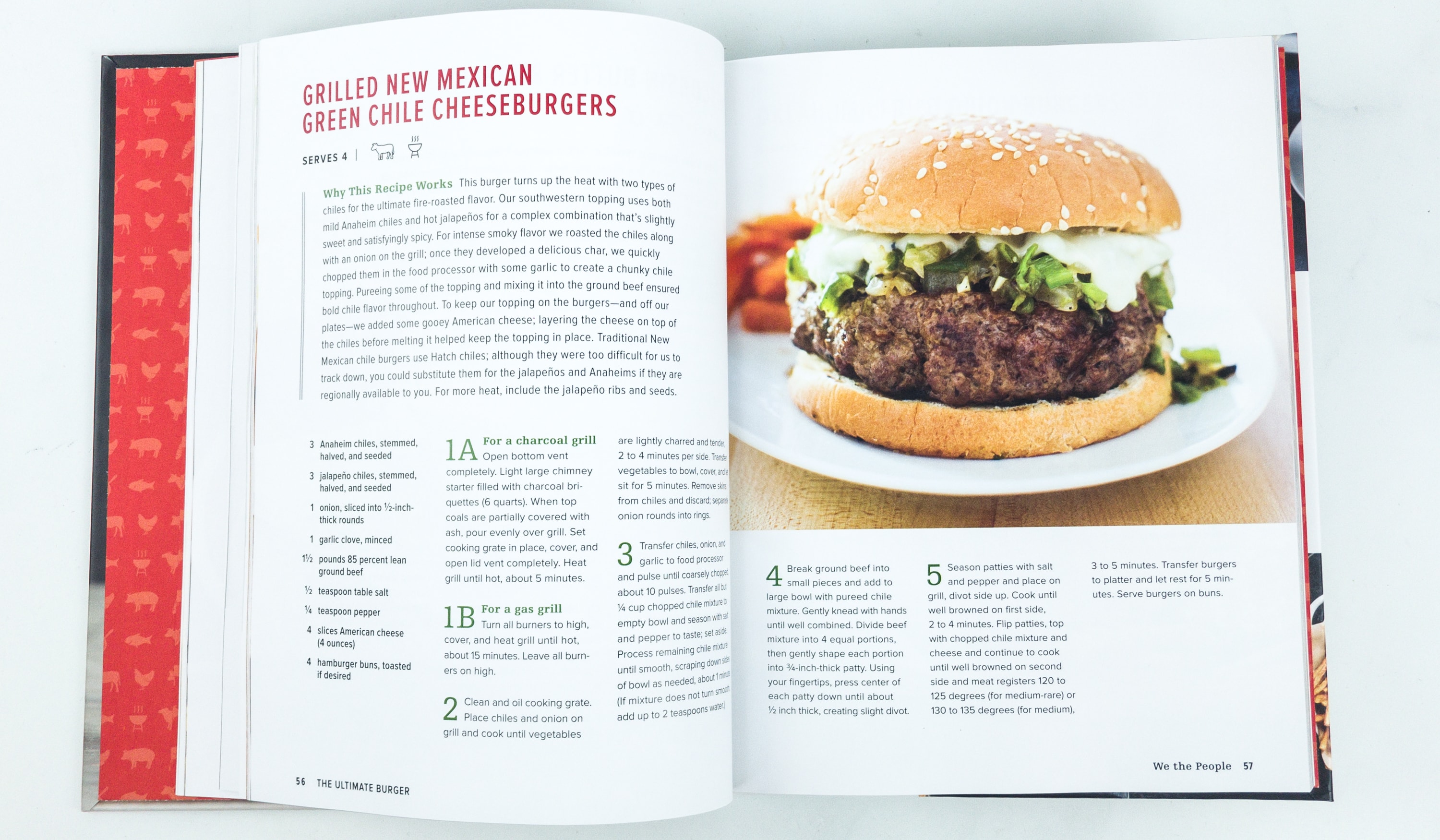 Want to try some Mexican-style buns? Here are the green chile cheeseburgers! I like that they included an explanation about why a specific recipe works. It makes the recipes more interesting, while I become excited to try them out too!

If you'd like a healthier take on burgers, you can try the grilled turkey burgers, added with feta cheese and spinach! Well, it looks good as it sounds! I can't wait to try all the variations!
Every box from Crate Chef is filled with high-quality kitchen tools and products! I love cooking but sometimes I find it tedious and tiring, but with recipes from this crate, I can enjoy preparing meals with lesser time and effort, but just as delicious! I like that they featured burgers this month. We love grilling outside, especially that the warmer days are here. The items this month will be all useful with the grill, or even just in my kitchen inside the house. I love the mister, as it can help me control with the amount of oil that I add to my dish, and it helps me save money and live healthy, as compared to using a cooking spray. This box proves that cooking delicious meals can be as easy and time-saving!
What did CrateChef inspire you to cook?