Boxwalla Film Box is a bi-monthly film subscription box. Every Film Box will contain two films from the Criterion Collection, along with inserts with detailed information on each film. They also send additional material via email, some to be read before, and some after watching the films. Subscribers may choose between DVDs and Blu-Rays. The box is $49.95 per month.
Boxwalla is a subscription box company that offers three themes – natural beauty, international film, or books! With Boxwalla, you'll be able to discover great artisans and artists from across the globe.
The box itself is a luxe cotton rag paper covered box handcrafted by artisans in Rajasthan, India, and no child labor is ever used. The outside of the reusable box indicates which variety of Boxwalla you received. I love how the box itself supports socially and environmentally conscious goals.

The information card is a letter from "The Drunken Boxwallas" detailing each of the products. The movies this month are by French comedy master, Pierre Etaix.
Everything in my box!
Pierre Etaix The Suitor / Yoyo / As Long As You've Got Your Health / Le Grand Amour / Land of Milk and Honey / Rupture / Happy Anniversary / Feeling Good ($28.70) For this month, I got a collection of movies by Pierre Etaix, a French clown, comedian, and filmmaker.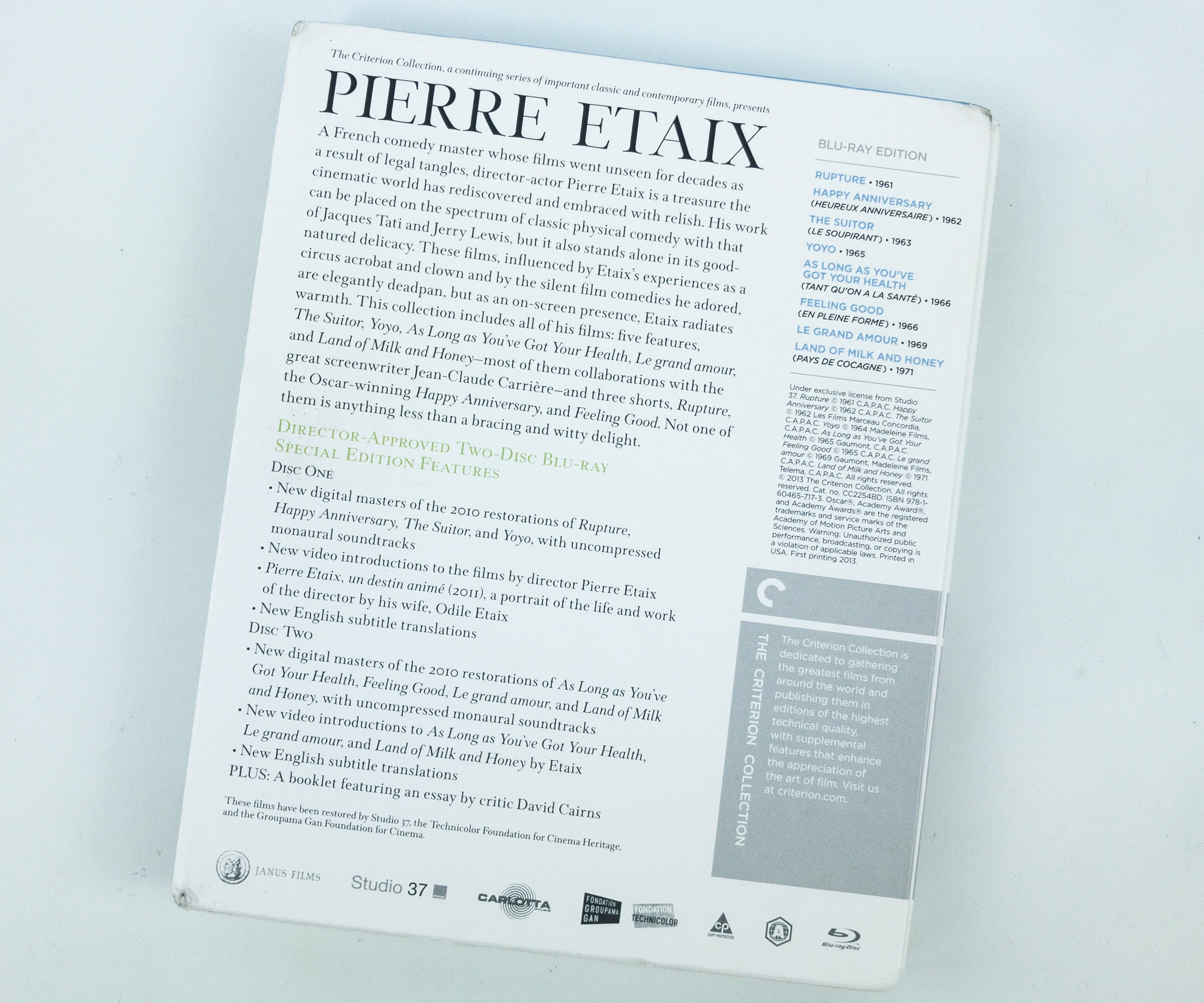 Before watching the movies, I made a habit to read the back of the disc cases, as most provide more information about the movie and even the filmmaker. For this one, the back cover tells us more about Pierre Etaix, and it also lists down the contents of the two discs that are inside the package.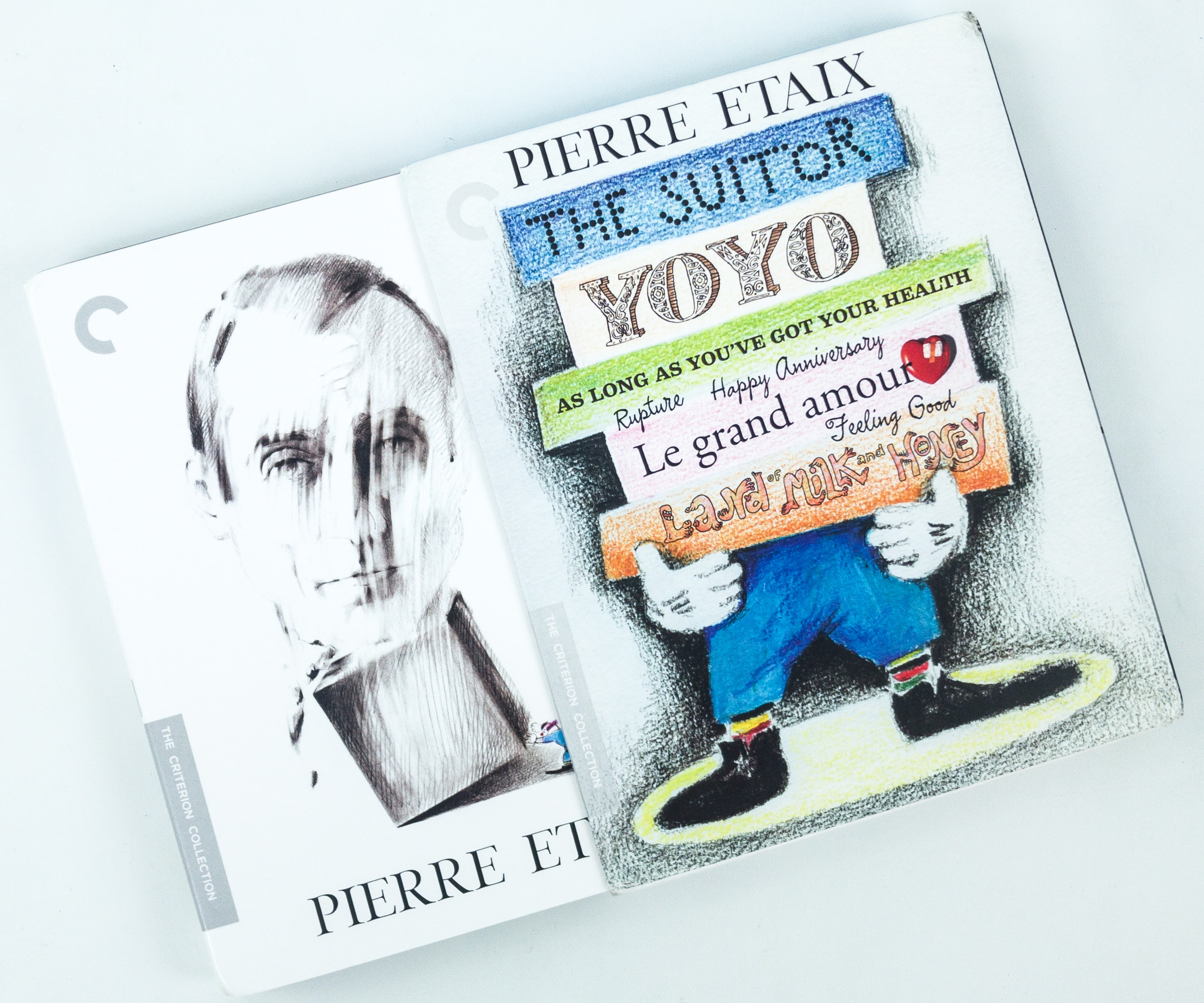 Taking off the jacket where the titles of the all the five featured films and three shorts are listed, there's a cover that features the face of the filmmaker.
It's a really nice illustration that even shows one that he did for a living, being a clown!
The back has a drawing of a gentleman's back who is holding what seems like a bouquet of flowers.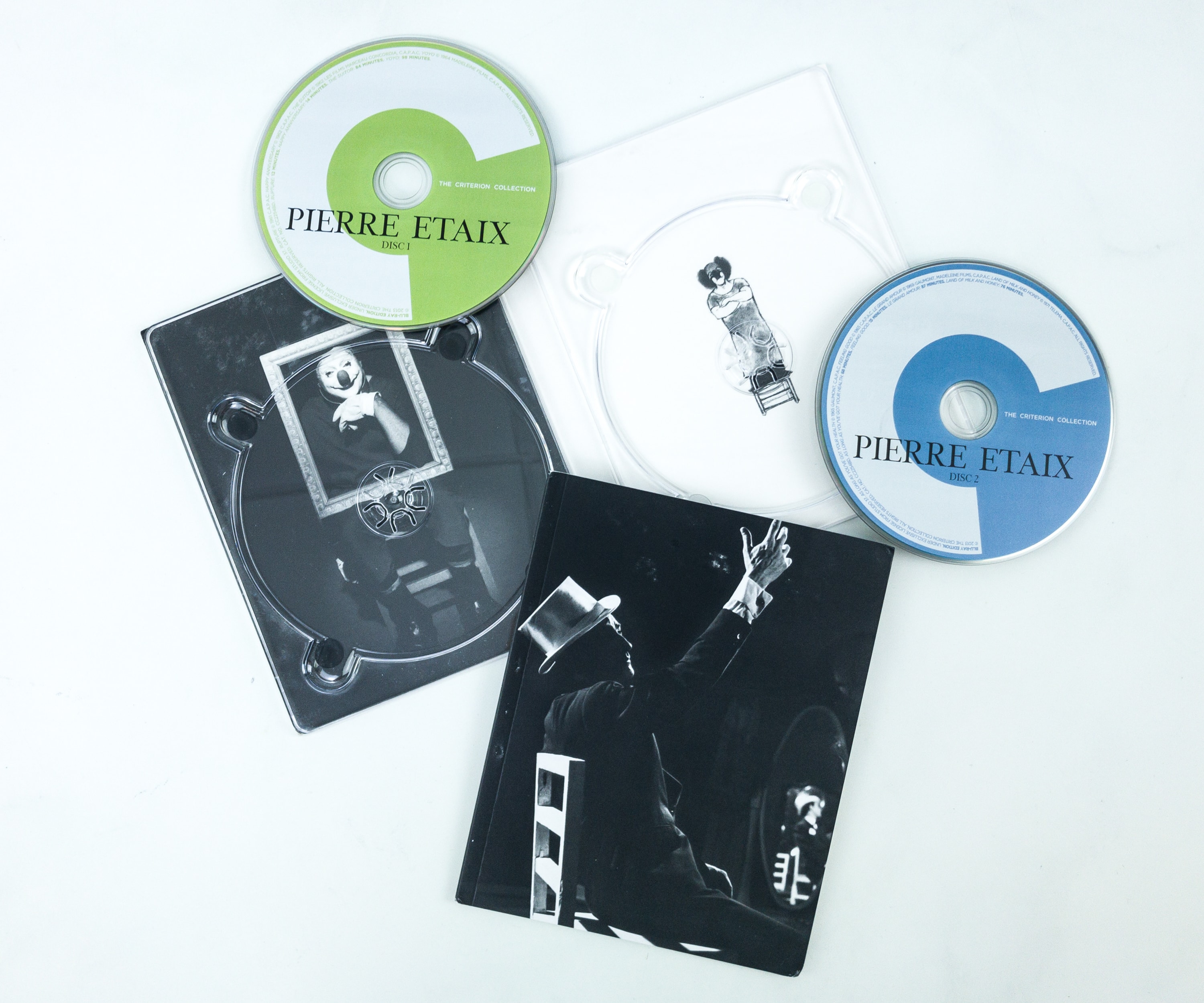 Inside, there are more images of clowns and Pierre.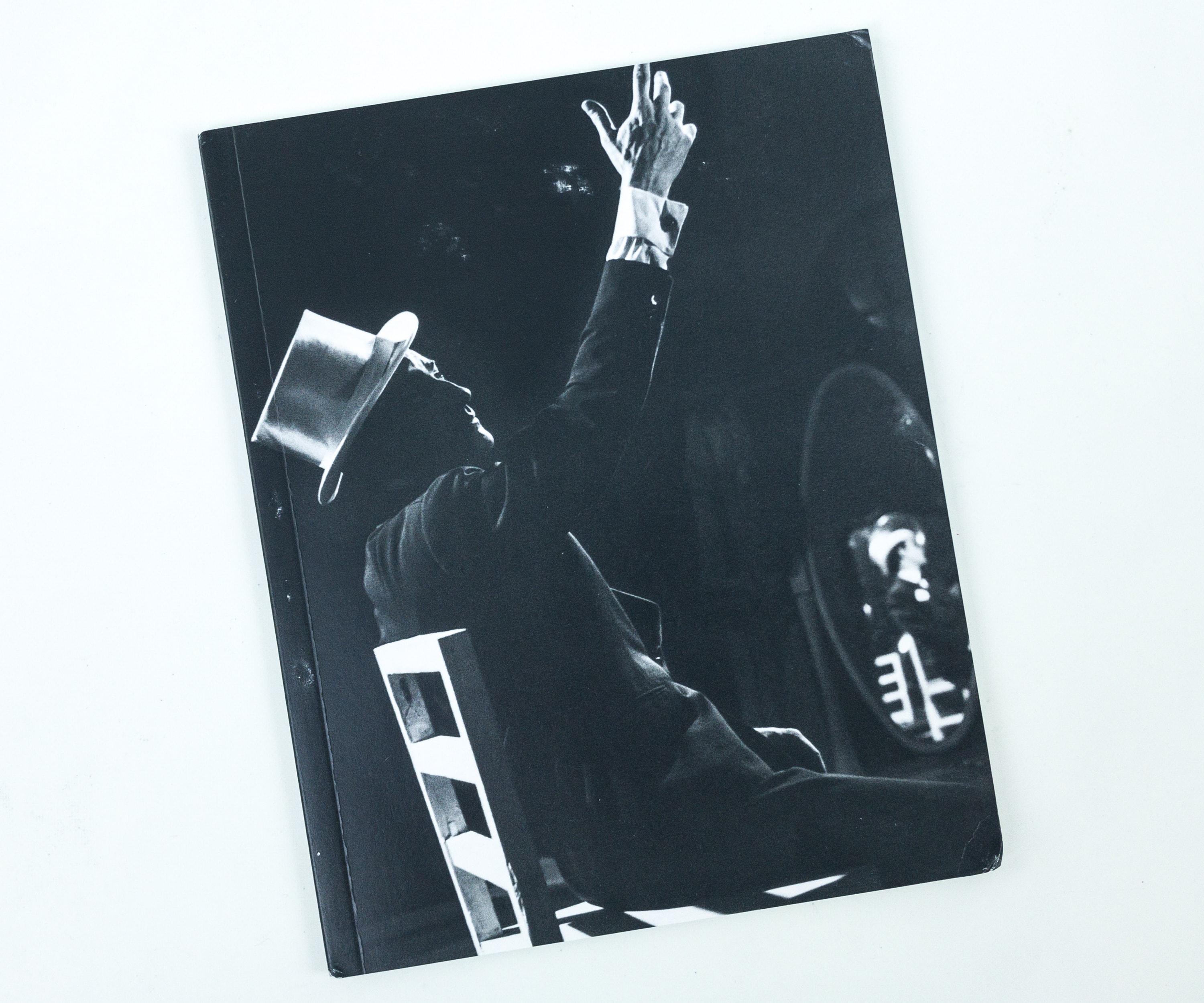 Here's a booklet that contains more about the filmmaker and his works, and a nice black and white picture of the comedian as the cover!
He is also an assistant director and a gag writer. He's one versatile artist, indeed!
The booklet also provided more information about the featured films. Here are his two shorts, Rupture and Happy Anniversary.
It includes run time, cast, and even the credits for each movie. There's a page dedicated for his film the Suitor or Le Soupirant, his comedy film that was included in the 13th Berlin International Festival and 3rd Moscow International Film Festival!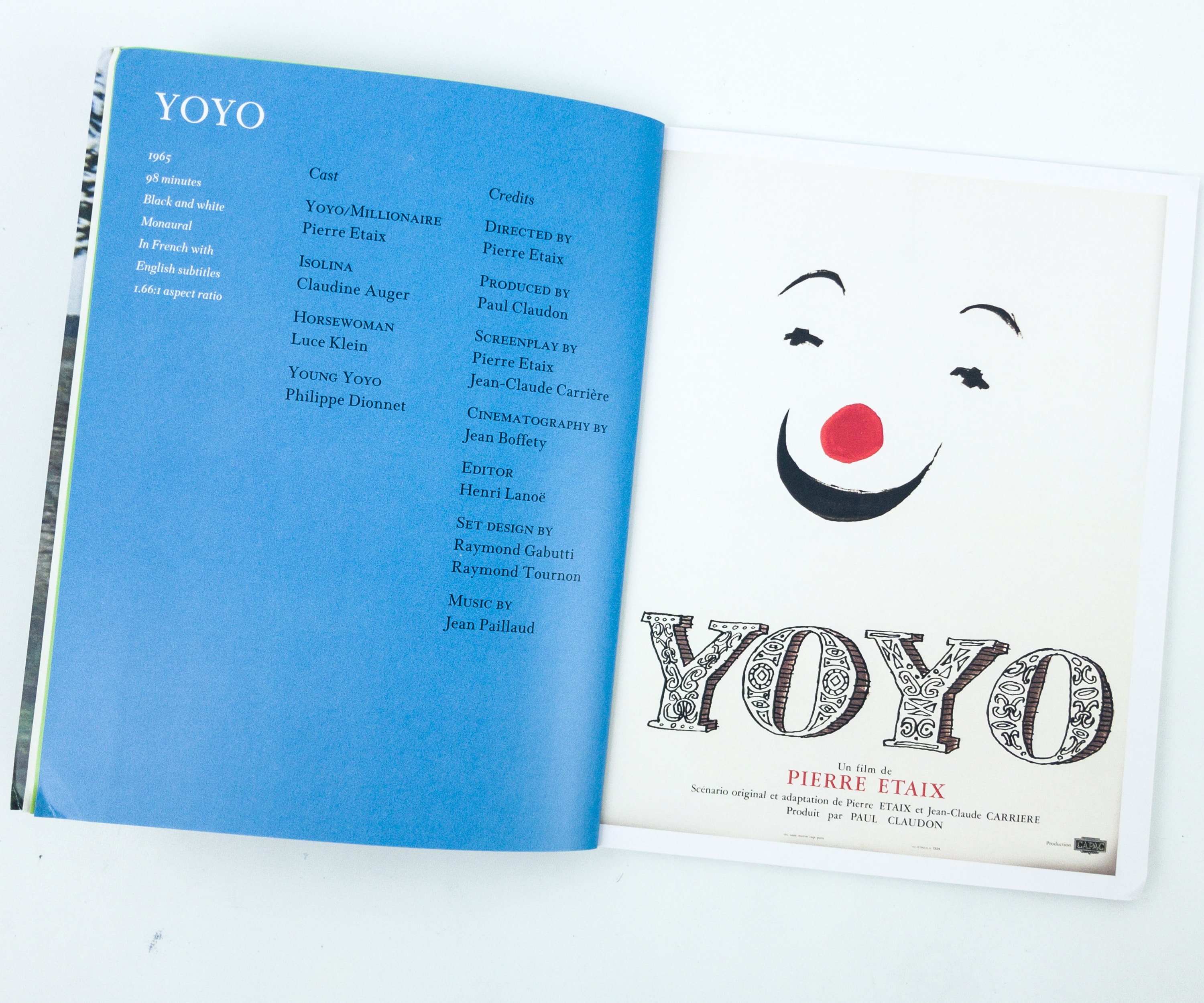 Yoyo is a film that made it to the 1965 Cannes Film Festival. The story is about a millionaire's son, who lost his fortune in the stock exchange crash and teamed up with an equestrienne and became a circus clown.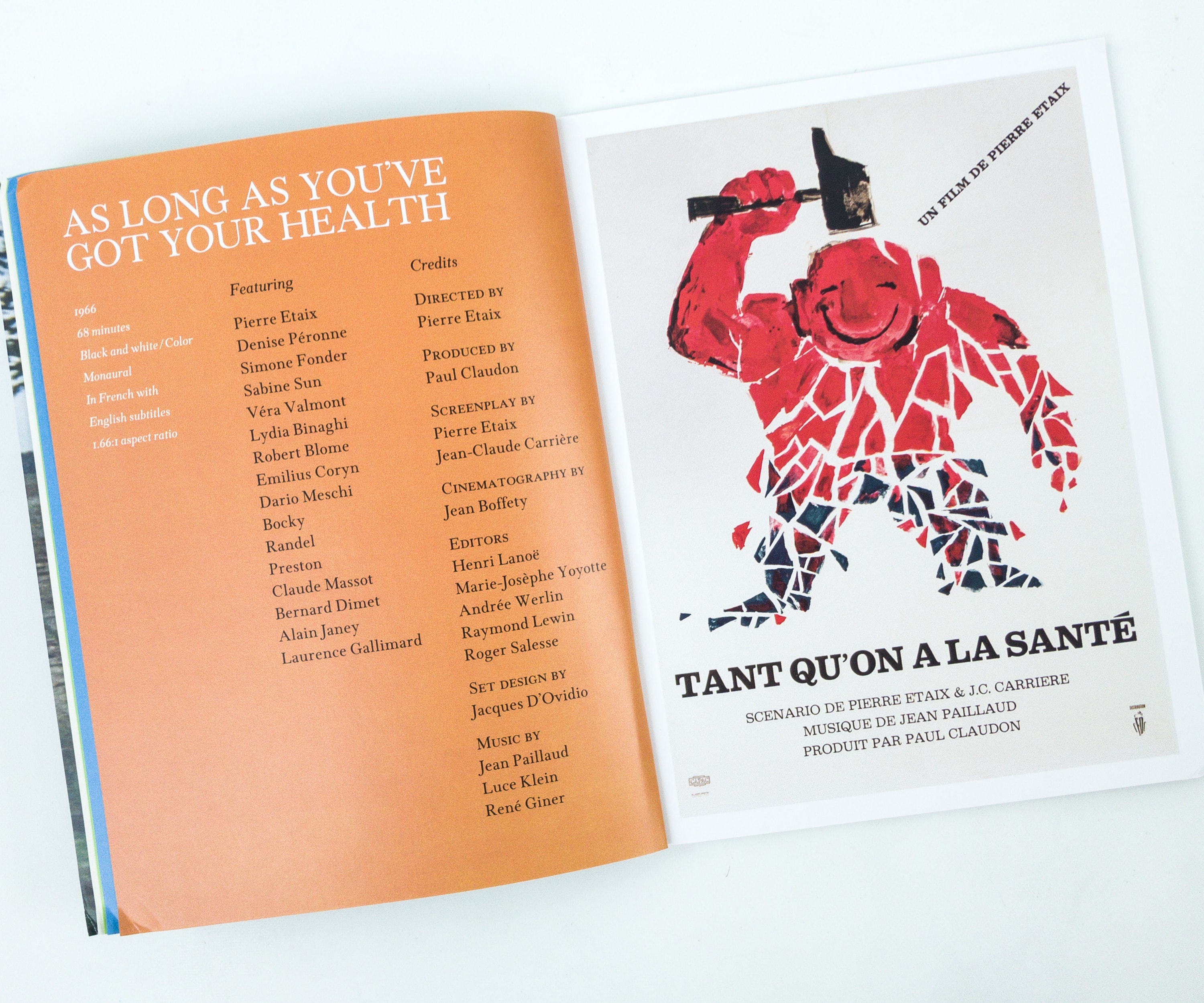 Another one of his featured films is As Long As You've Got You Health, or Tant Qu'om a la Sante. It has four separate stories which consist of a man who reads about vampires all night, people leaving their workplaces and trying to find a seat in a cinema, people suffering from stress and consulting a psychiatrist who is the most stressed of them all, and lastly, a group of people that visits a small forest for different reasons.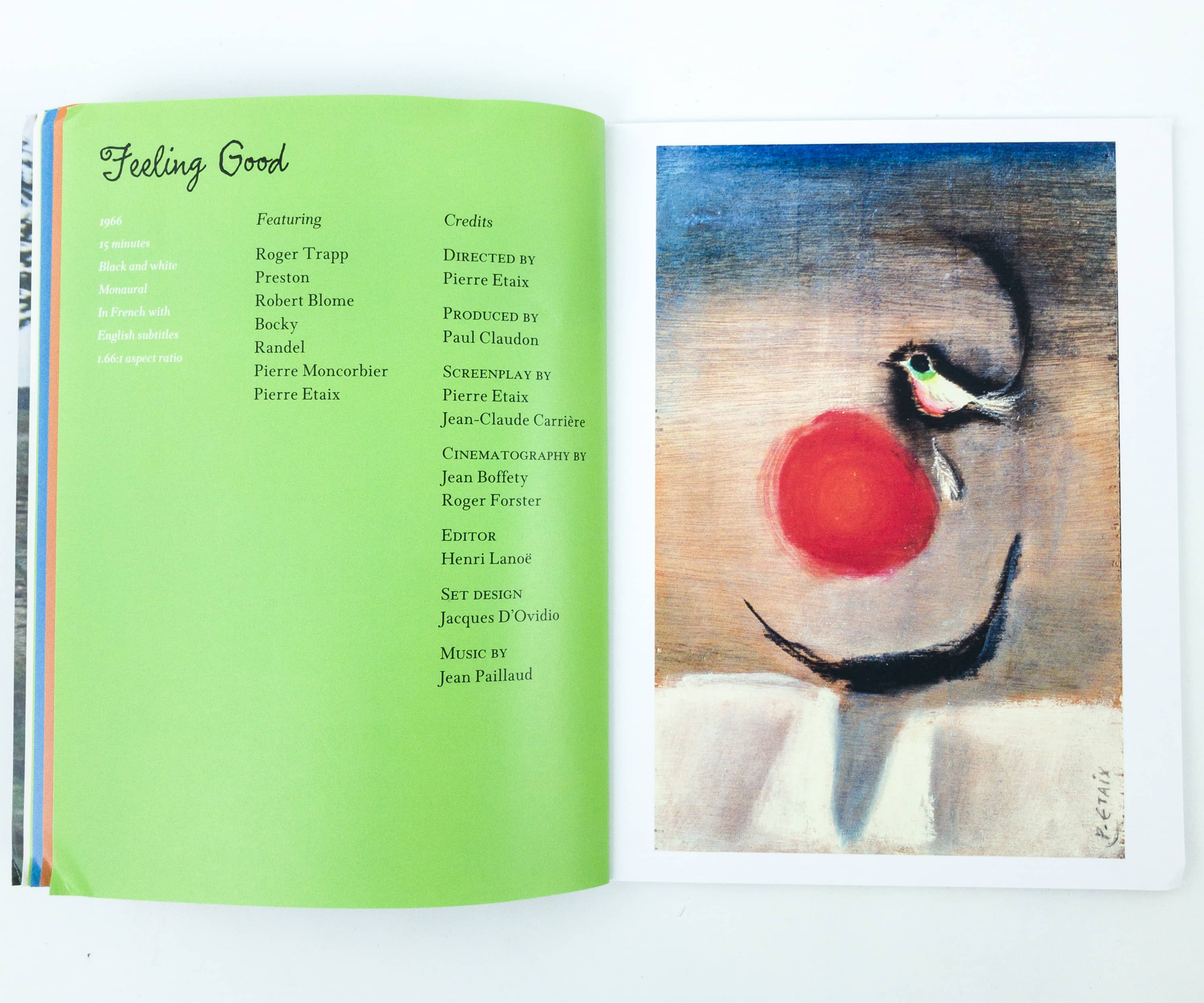 Feeling Good, or En Pleine Forme, is his short that was originally part of one of his featured films, As Long As You've Got Your Health, but was re-edited to become a stand-alone short.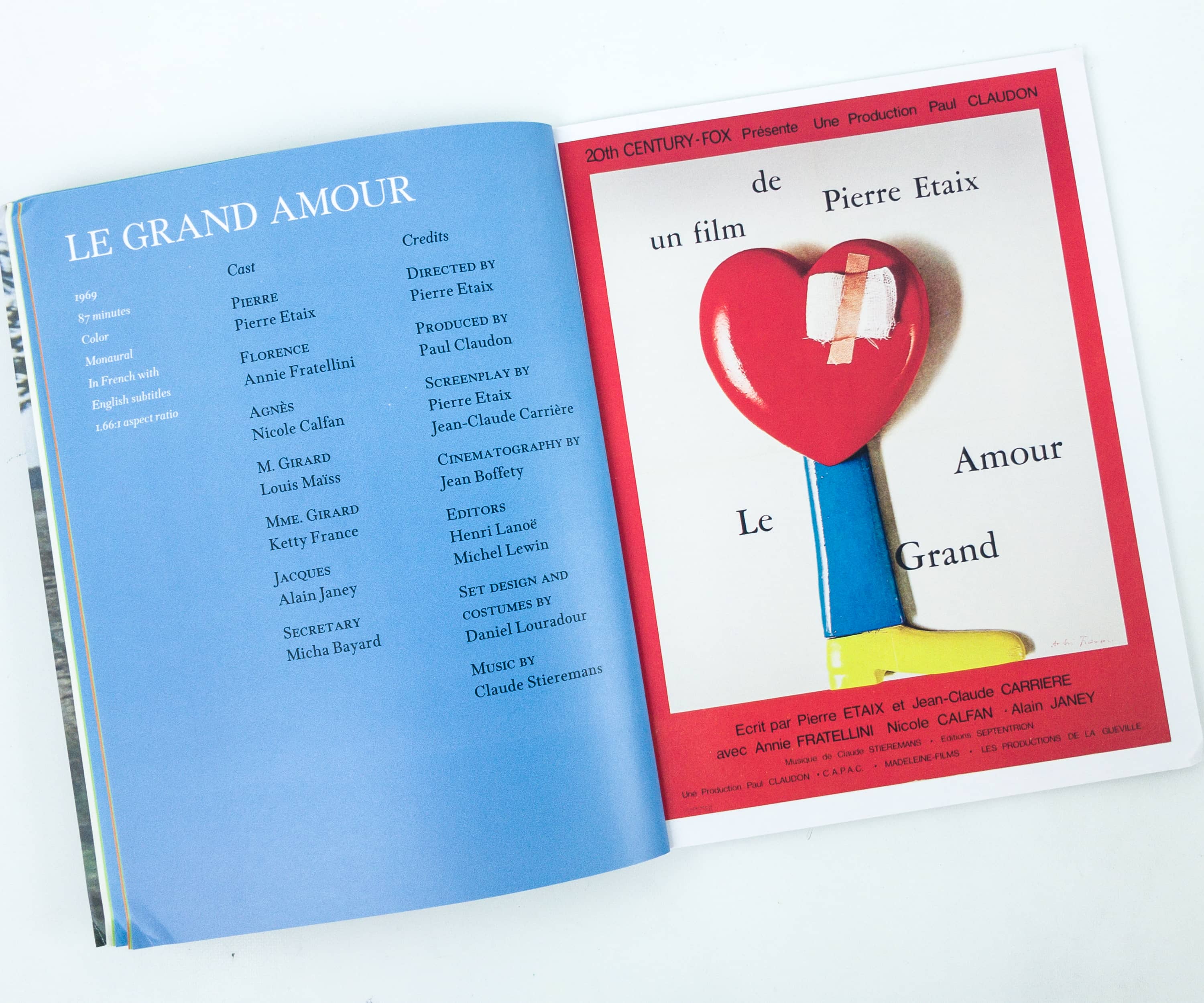 His 1969 film Le Grand Amour, or The Great Love, is another one of his comedies that made it to 1969 Cannes Film Festival.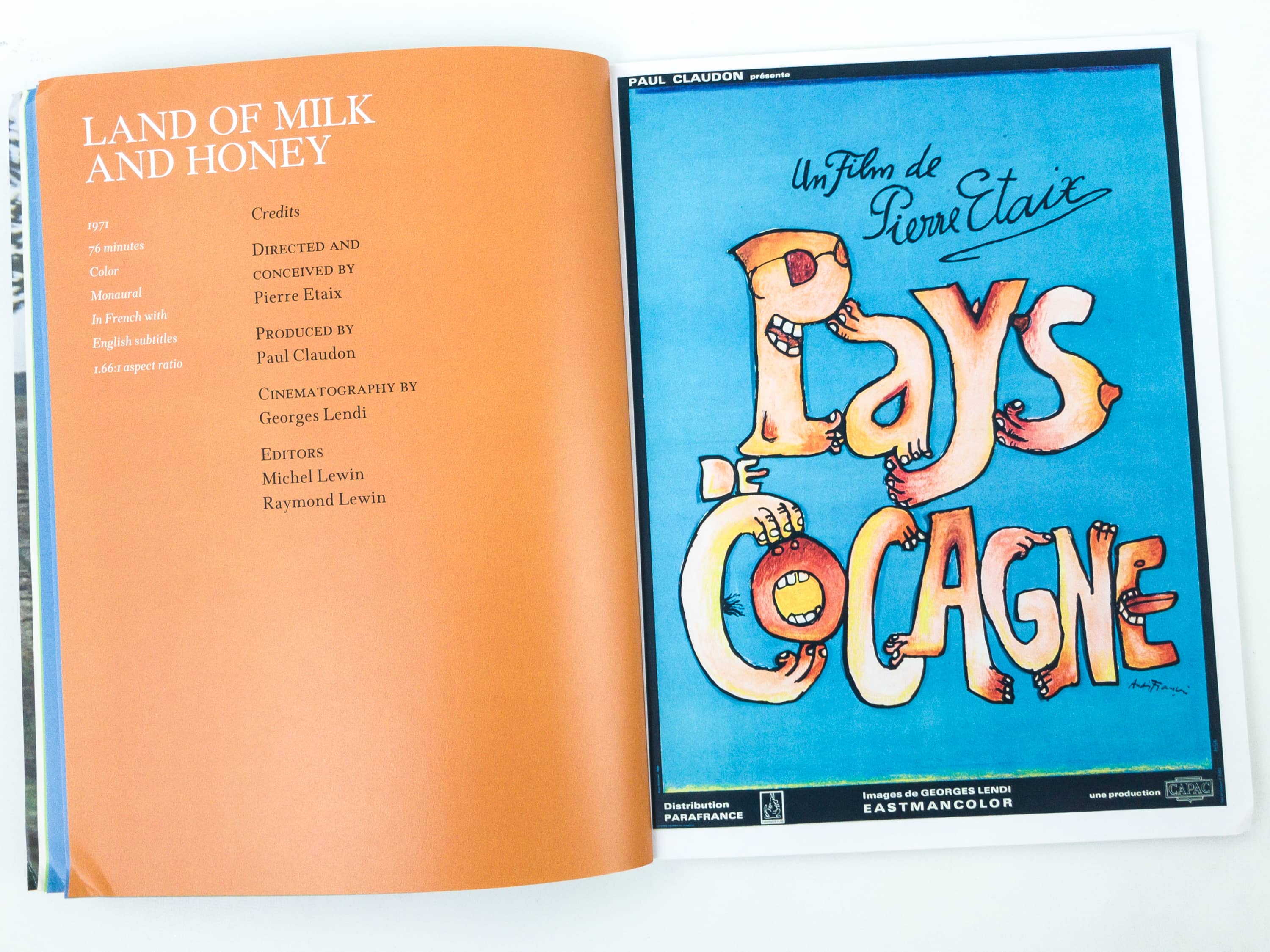 Land of Milk and Honey, or Pays De Cocagne, is a documentary about the state of the French society in the wake of the May 1968 events.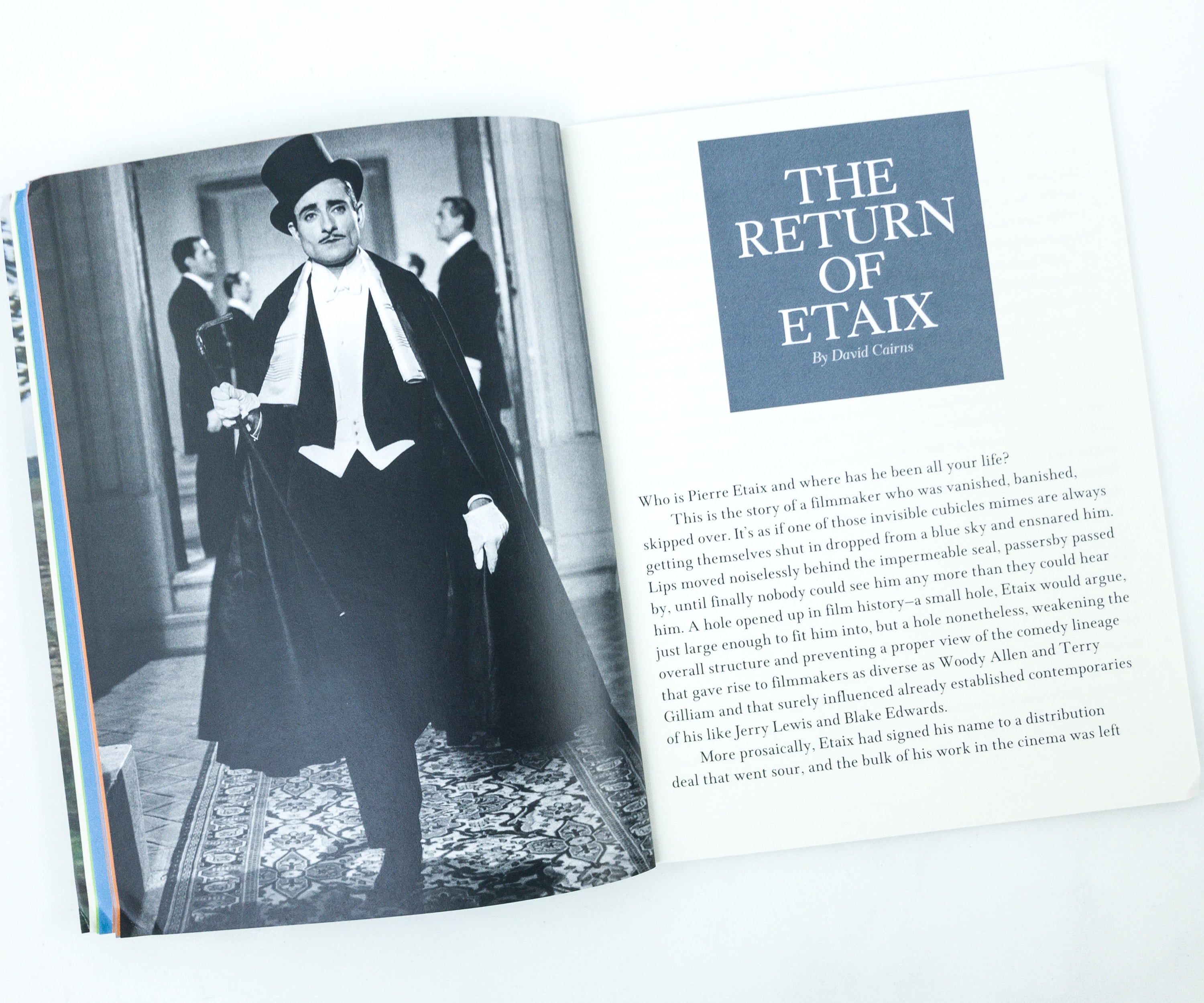 David Cairn wrote "The Return of Etaix", as the comedian's films are unavailable from the 70s until 2009 because of a legal dispute.
It also gives us more information about his works. They even gave us a peek at the documentary Land of Milk and Honey.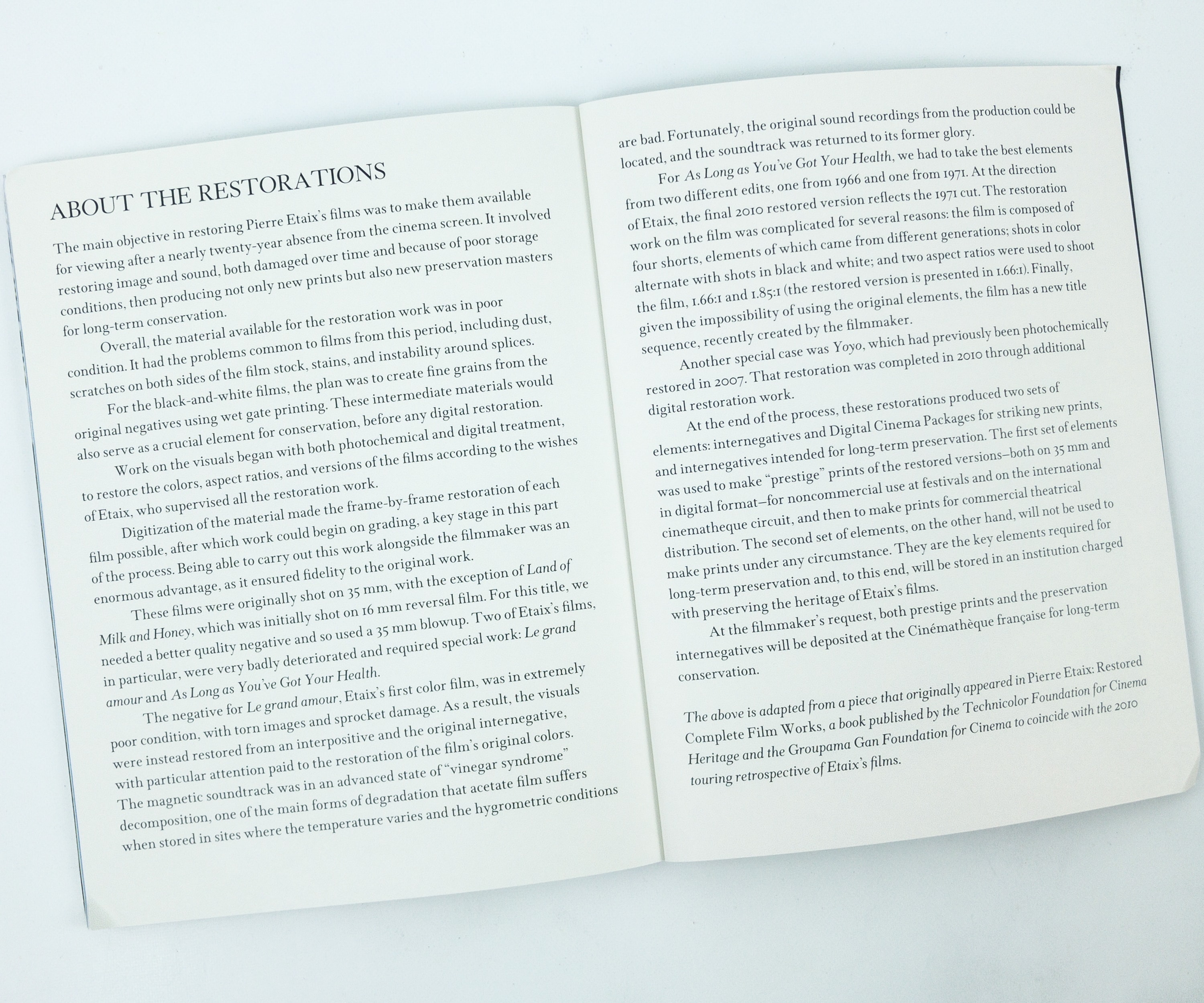 The booklet talks about the restorations of his films.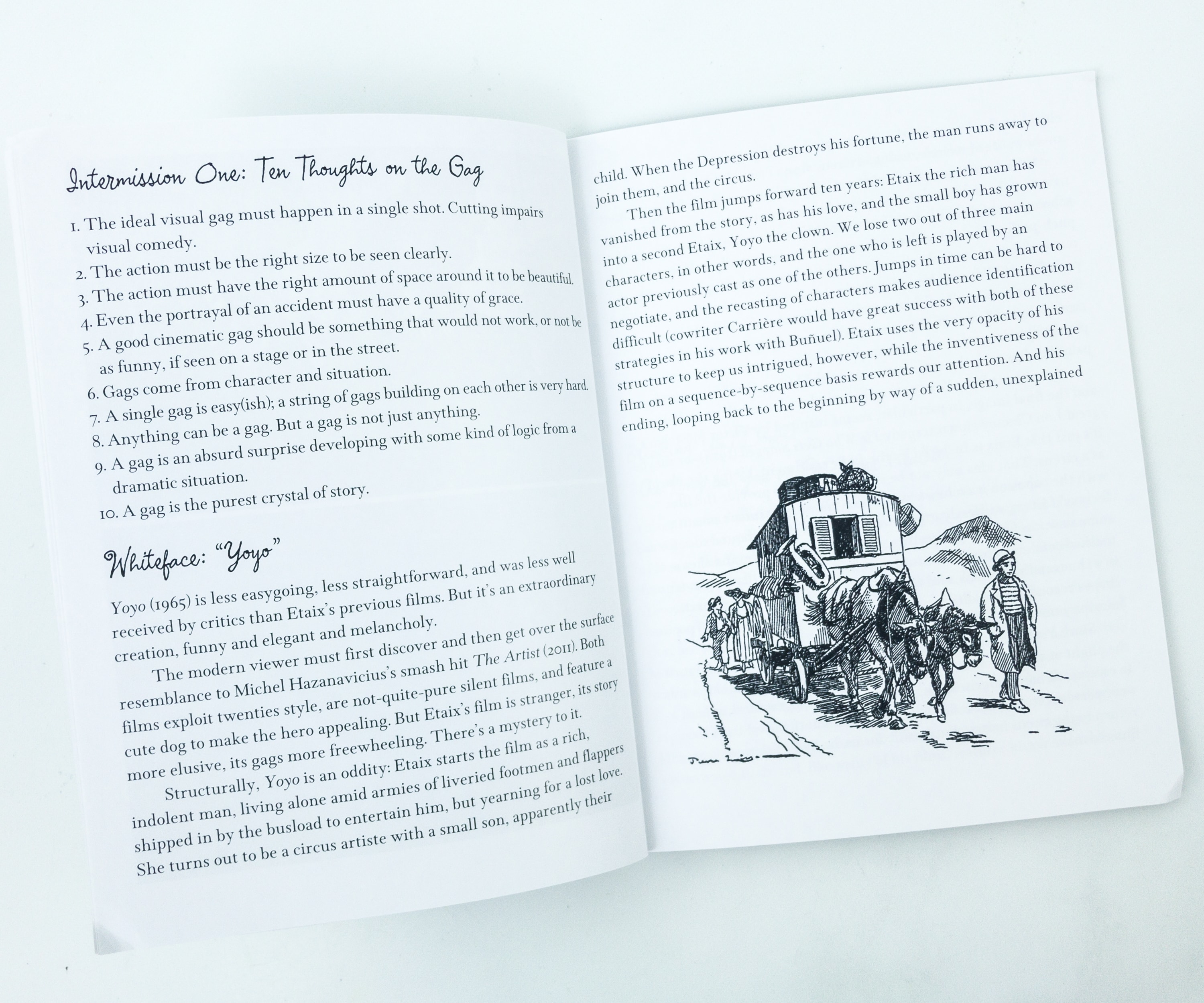 It's actually a nice read. It tells us more about the films and what inspires him to make them.
If you love comedy, I recommend that you look into Pierre Etaix's works. He's a great filmmaker and also an actor, so there's no doubt that his films are award-winning. It's great that I was able to get this collection of classics made a person that we can all consider as a legend when it comes to comedy. His experience as a clown and a comedian definitely played a big part not only on the film roles he played but also on the movies that he wrote and directed. I think this would be a nice set of movies for binge-watching with friends and family!
What do you think about the Boxwalla Film box?