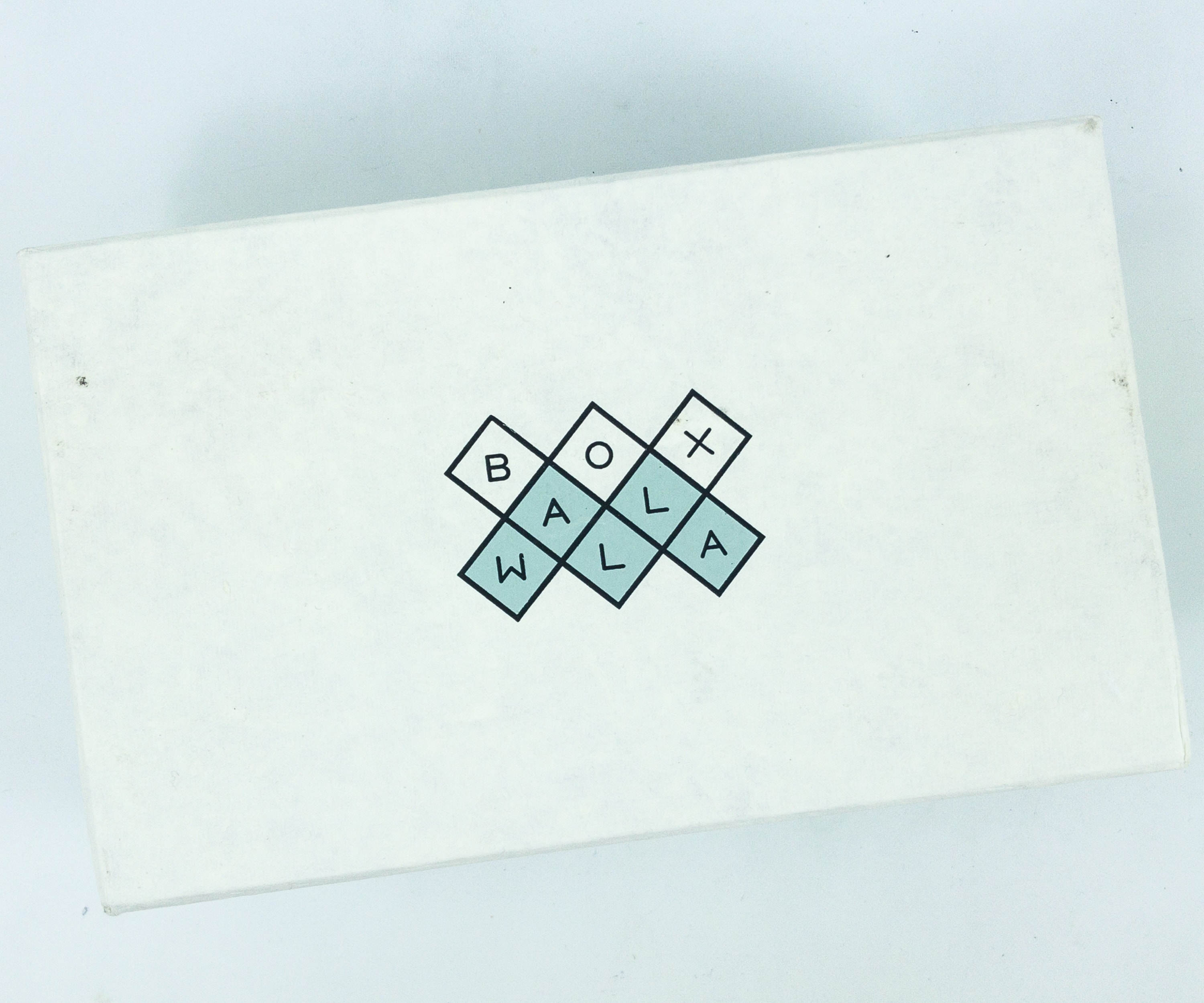 Boxwalla Beauty Box is a bi-monthly beauty subscription box that contains non-toxic and cruelty-free products sourced from artisans in the US.
Boxwalla is a subscription box company that offers three themes – natural beauty, international film, or books! With Boxwalla, you'll be able to discover great artisans and artists from across the globe.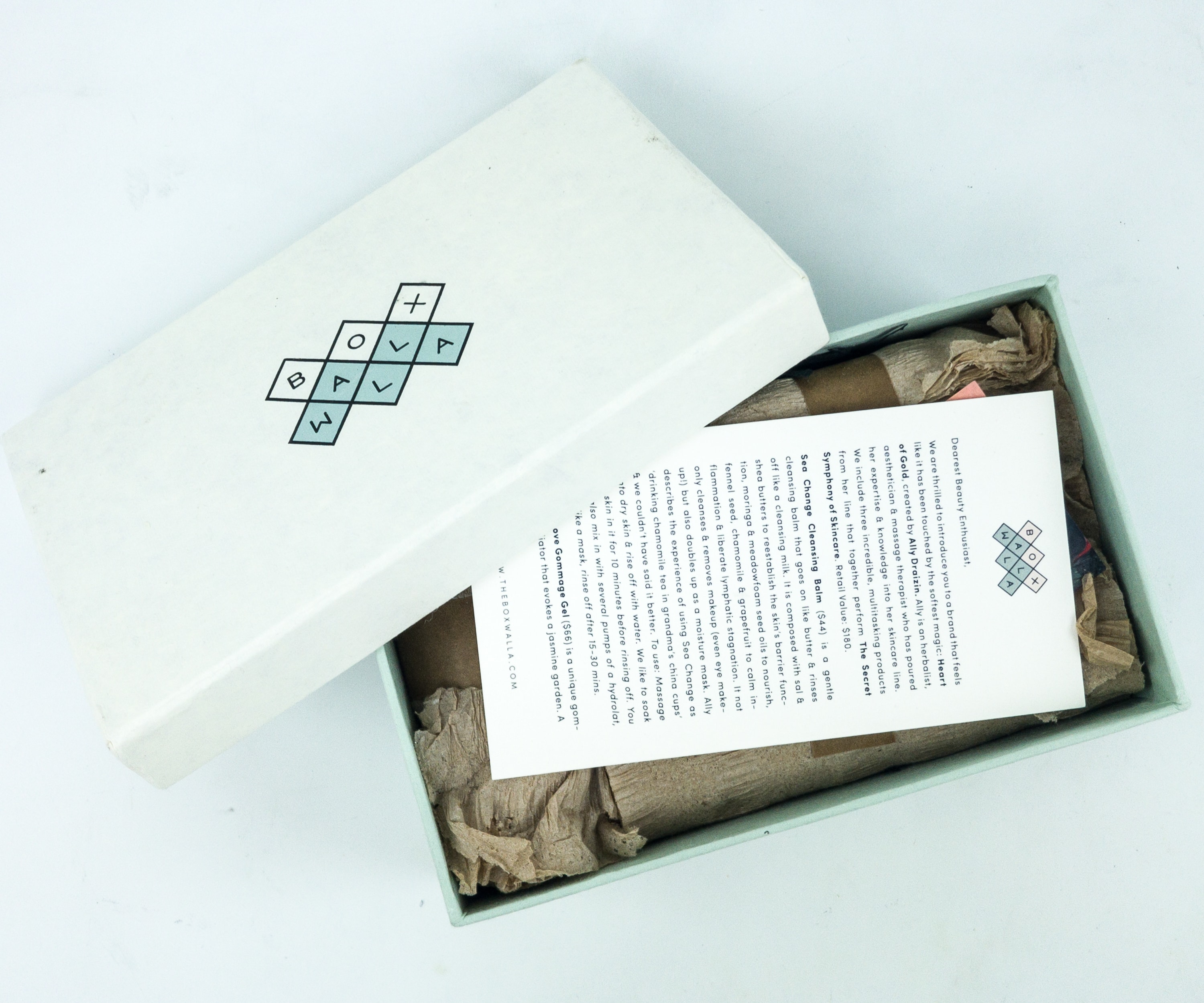 The box itself is a luxe cotton rag paper covered box handcrafted by artisans in Rajasthan, India, and no child labor is ever used. The outside of the reusable box indicates which variety of Boxwalla you received.
I love how the box itself supports socially and environmentally conscious goals.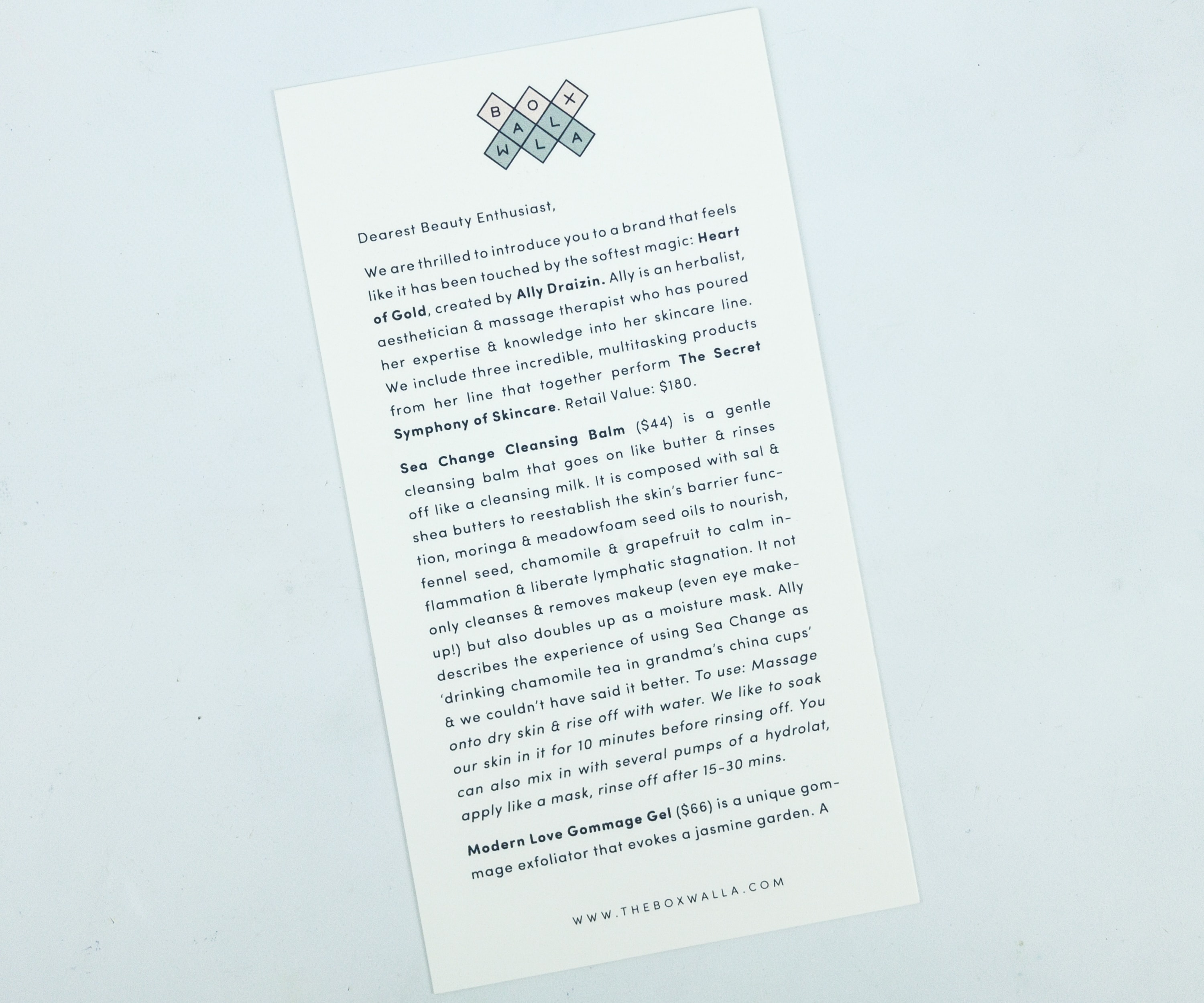 The information card is a letter from "The Drunken Boxwallas" detailing each of the products.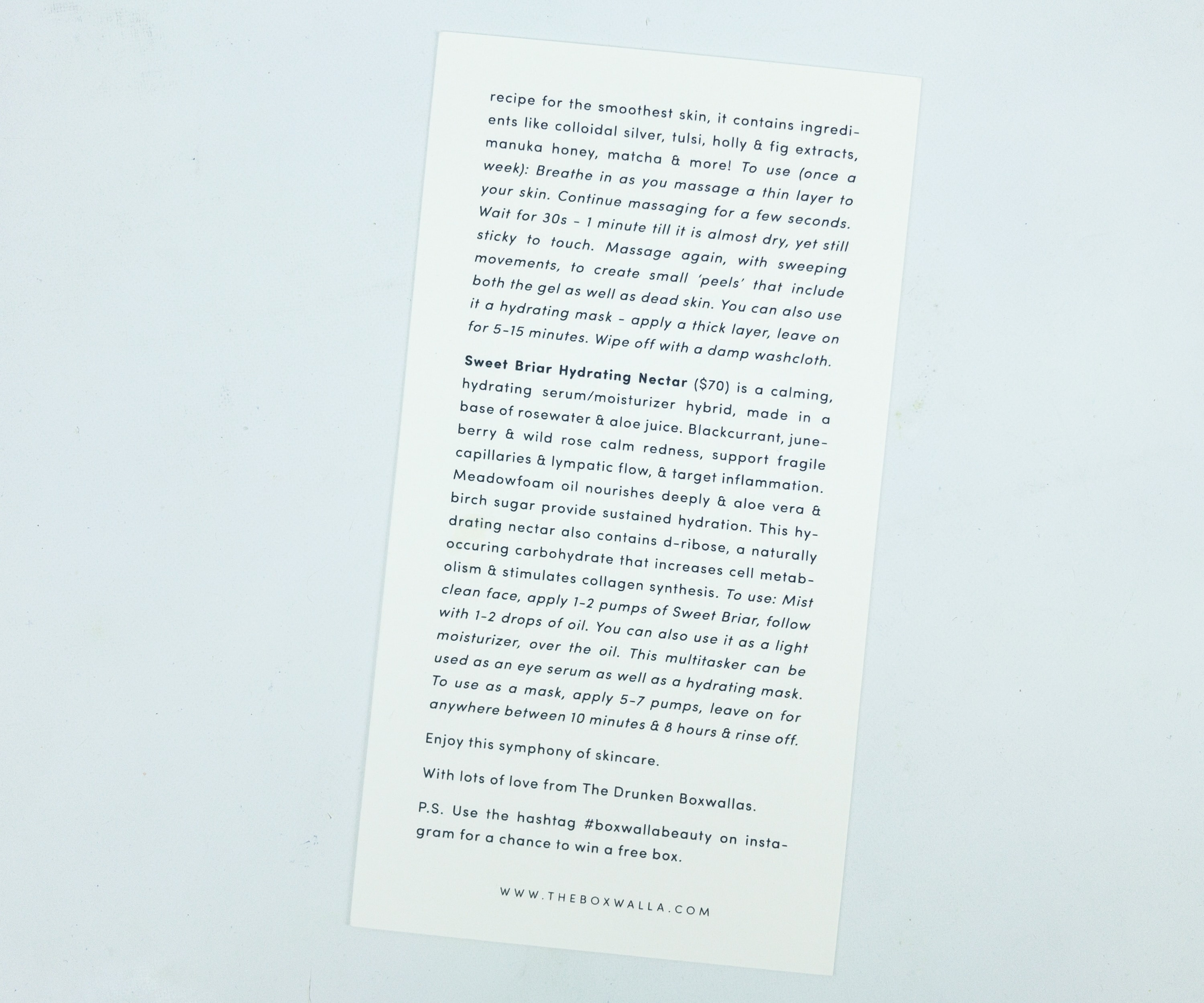 They also remind the subscribers to share their thoughts about the box on Instagram using #boxwallabeauty for a chance to win a free box.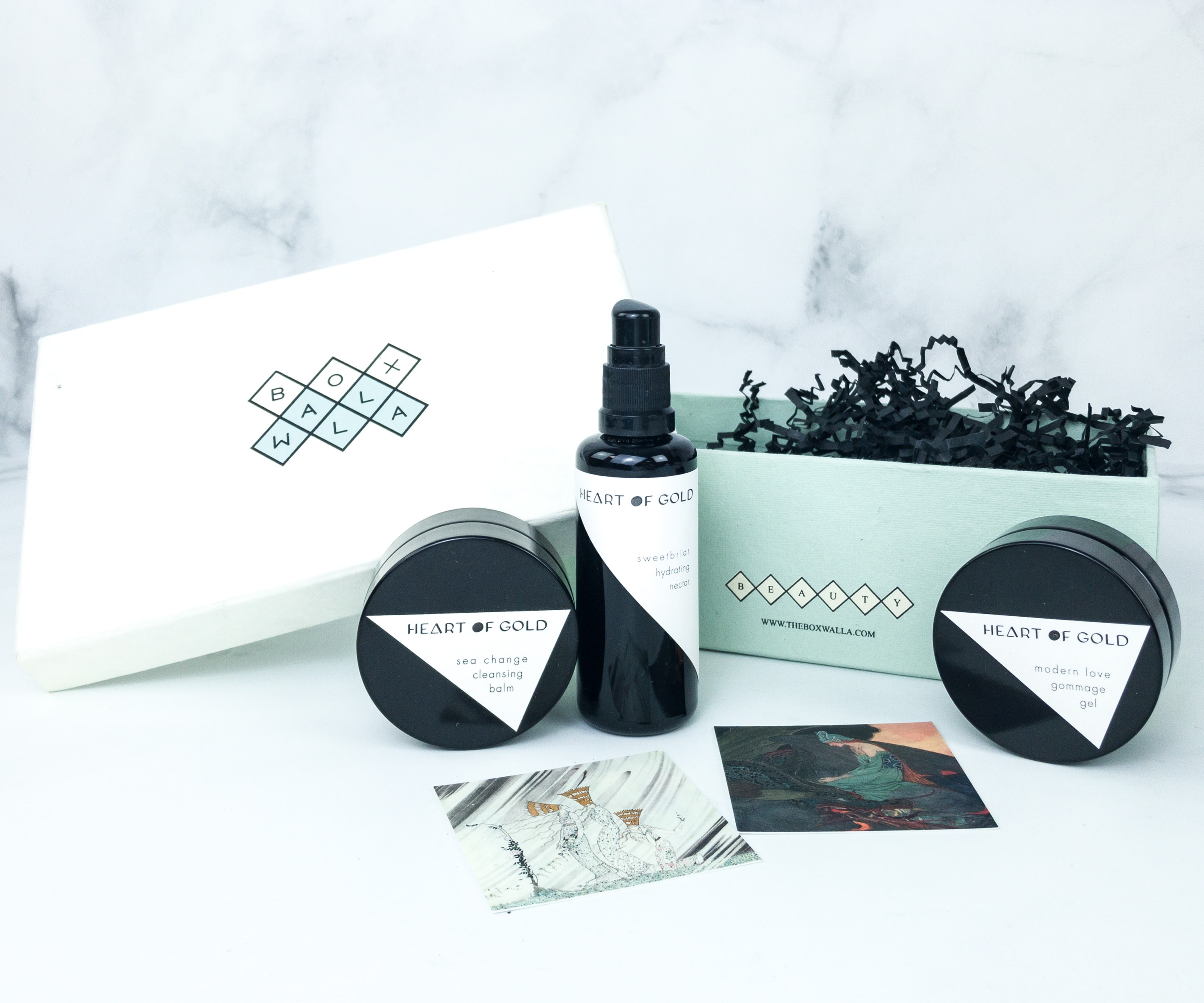 Everything in my box!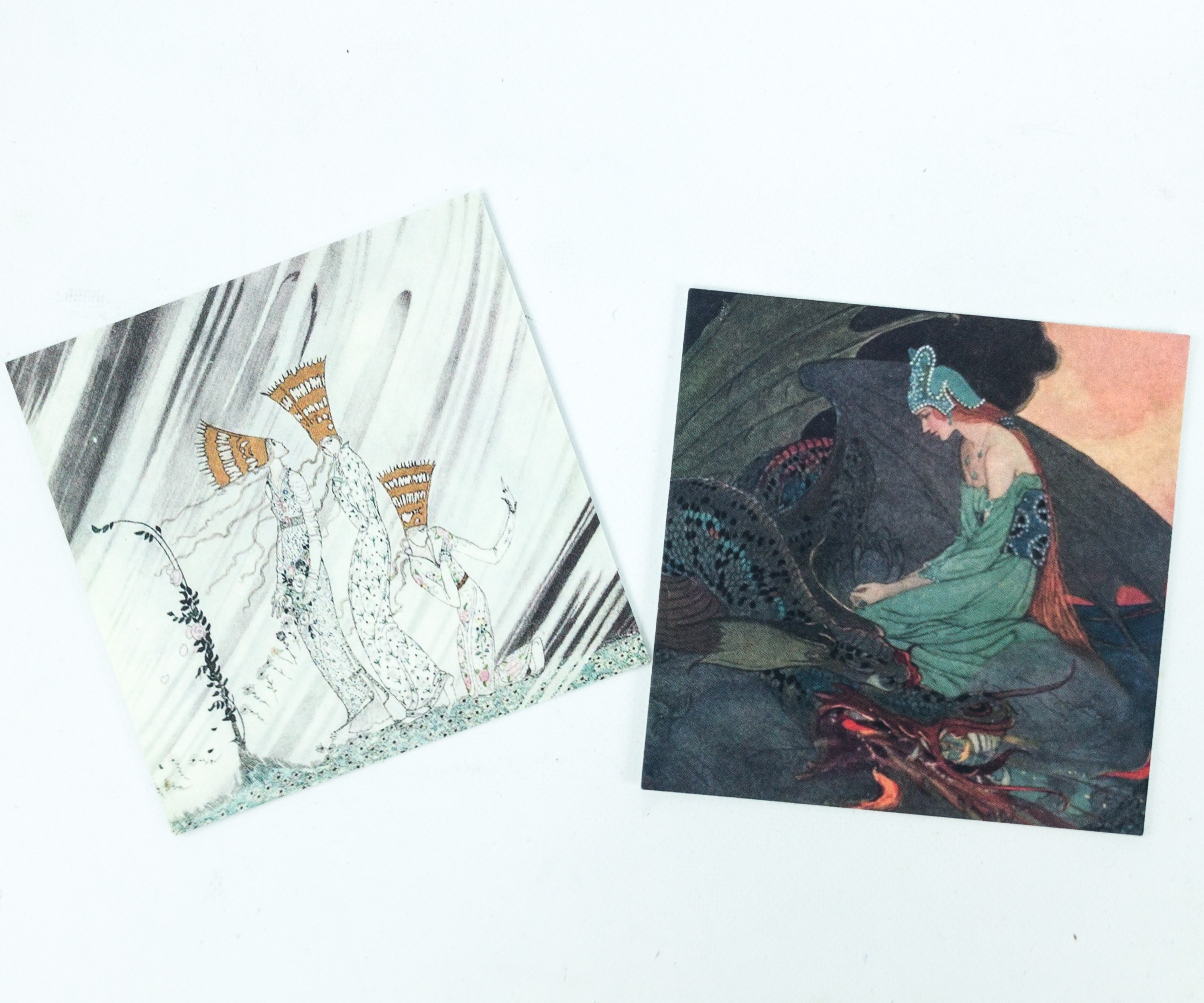 There are two information cards and they feature artworks on one side.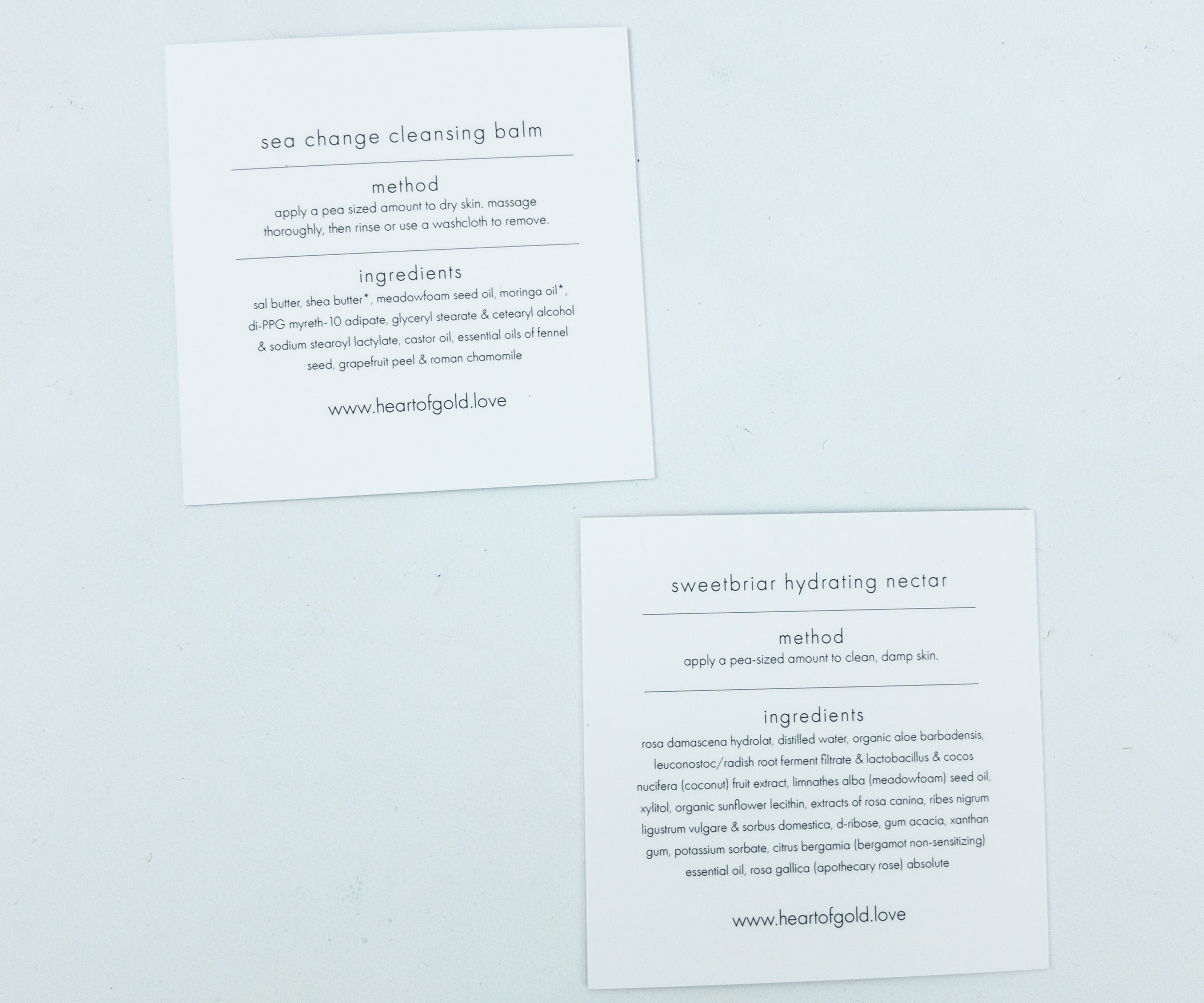 At the back, a list of ingredients and a short usage instruction is included.
Heart Of Gold Sea Change Cleansing Balm ($44) It's a cleansing balm that turns into milky liquid when massaged on your skin, helping you remove makeup and impurities in a jiffy.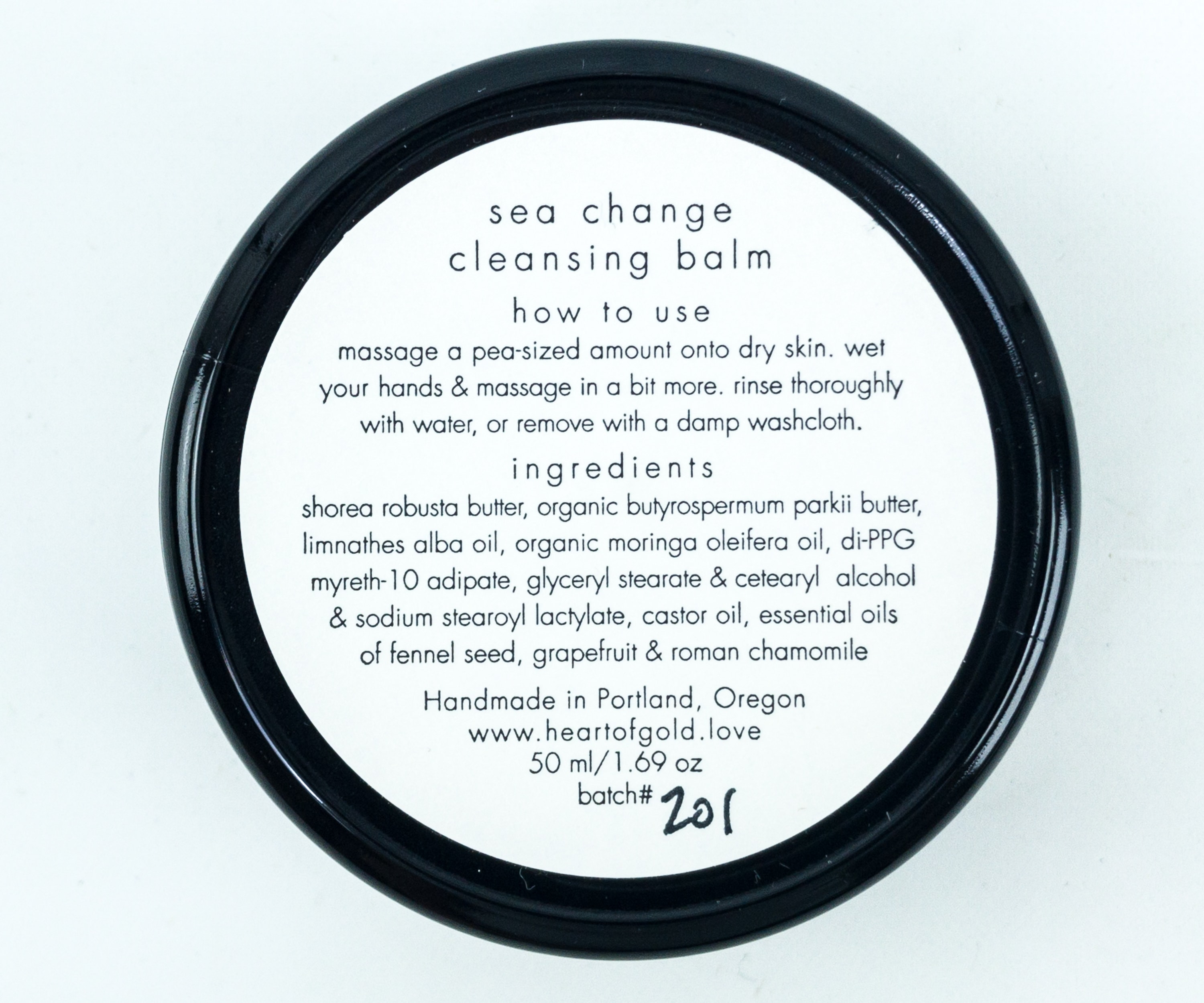 The balm is infused with natural ingredients such as moringa, meadowfoam, fennel seed, grapefruit, and chamomile oils. To use, just apply a pea-sized amount on your skin and then massage. You may rinse it using water or a damp washcloth.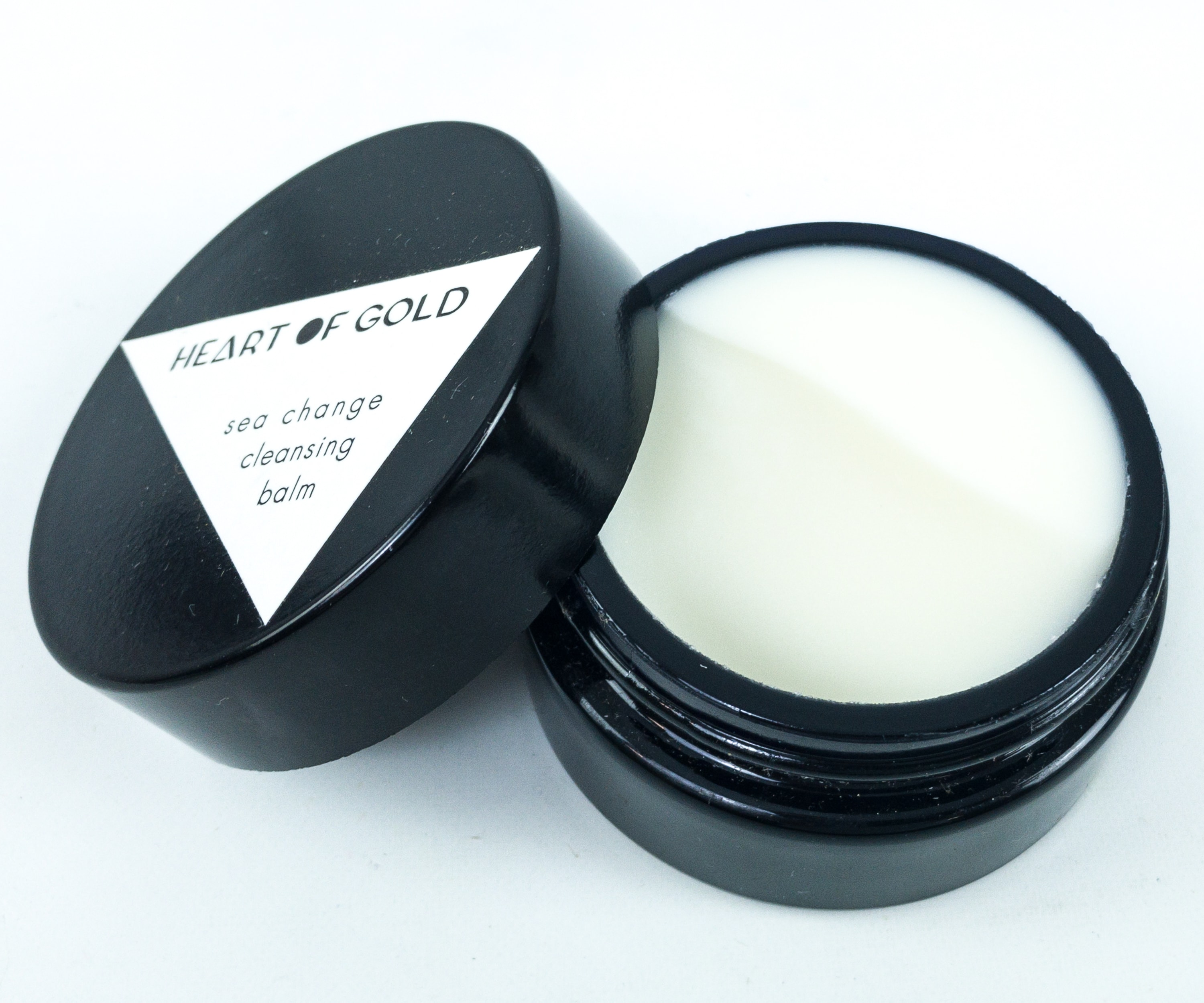 The formula is gentle and it doesn't dry out your skin either. It's even ideal with puffy, aging, and delicate skin. It's also perfect for travel (not liquid!) and just left my skin totally touchable. I felt super balanced after cleansing with this balm.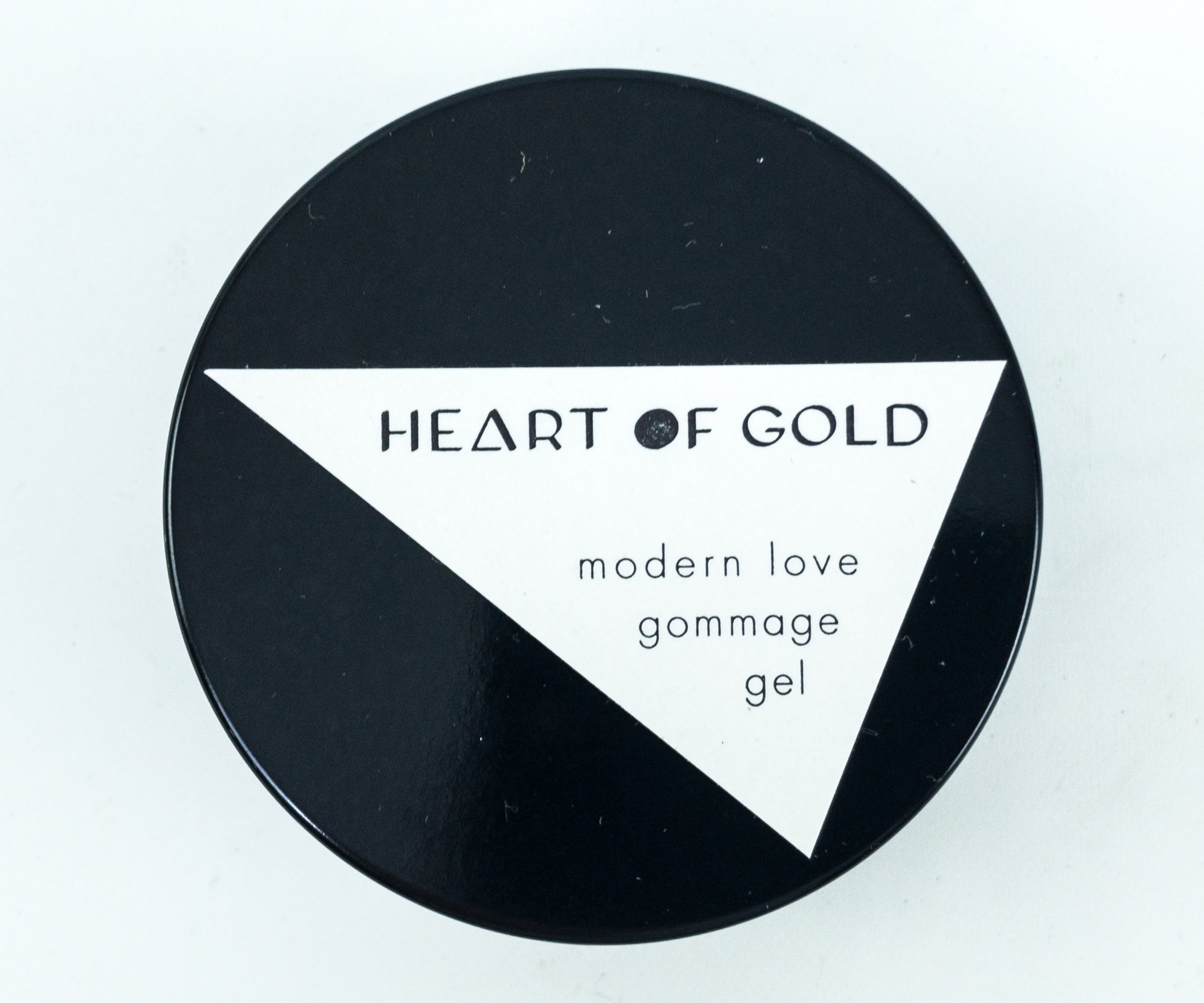 Heart Of Gold Modern Love Gommage Gel ($66) This is a new product from the brand and I'm happy to get to try it even before it's launched! Formulated to keep your skin in its smoothest state, it combines fig, holly and tulsi extracts, colloidal silver, manuka honey, matcha, and more.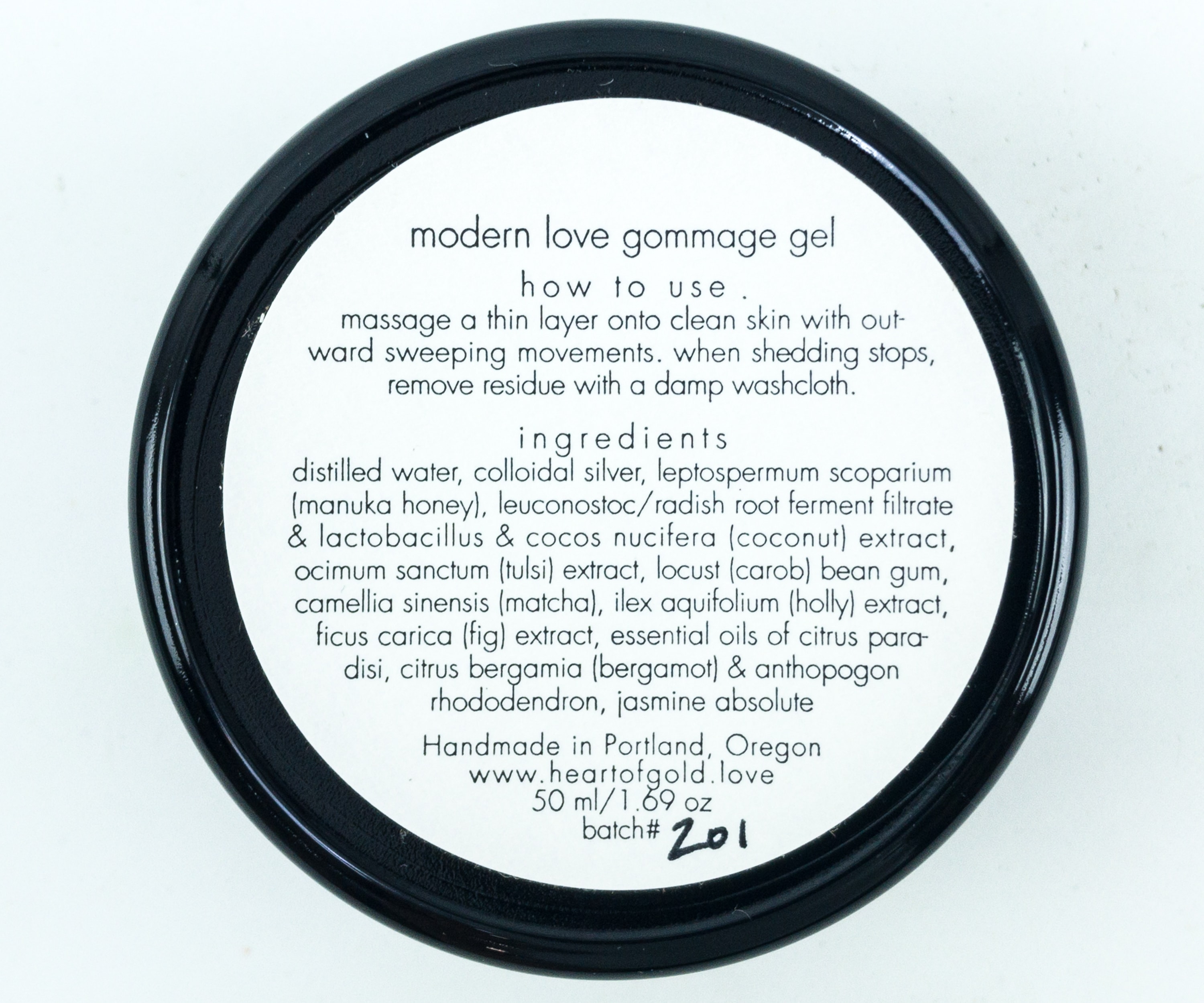 This exfoliating gel is ideally used once a week. To use, just massage on clean skin until you get "peels," or the residue from the gel and dead skin cells, and then remove remnants with a damp cloth.
The gel exfoliates well without causing irritation to my skin. It's non-drying either. Bonus feature: it smells like jasmine! Because products like this can be a bit messy, I tend to use them in the shower right before I get out, so I don't have to worry about getting it in my hair.
Heart Of Gold Sweet Briar Hydrating Nectar ($70) A serum and moisturizer in one, this product harnesses rose, aloe vera, blackcurrant, juneberry, and wild rose to deliver hydration while calming redness and inflammation. Aside from those suffering from dry skin, this is also ideal for acne-prone, sensitive, combination, and oily skin. It's safe even for those who have rosacea and eczema.
The formula is quite versatile, as it can be used as a daytime moisturizer, as a hydrating and calming mask, as an undereye serum, as a hydrating serum, or a bespoke emulsion. It's a lightweight milky serum yet potent.
Three powerful items in one package makes this month's Boxwalla Beauty Box one of their best curations yet this year! One is for cleansing, the other is for exfoliating, and the last one is for deep hydration. These are all important parts of any skincare routine, and I'm glad they all do their job effectively without causing irritations or breakouts on my skin. It's also good to know that they're made only with healthy ingredients. If you want to show your skin some love, this subscription is a great choice. They only feature non-toxic and cruelty-free items, plus the total retail value always exceeds the cost of the box!
What did you think of this month's Boxwalla Beauty box?