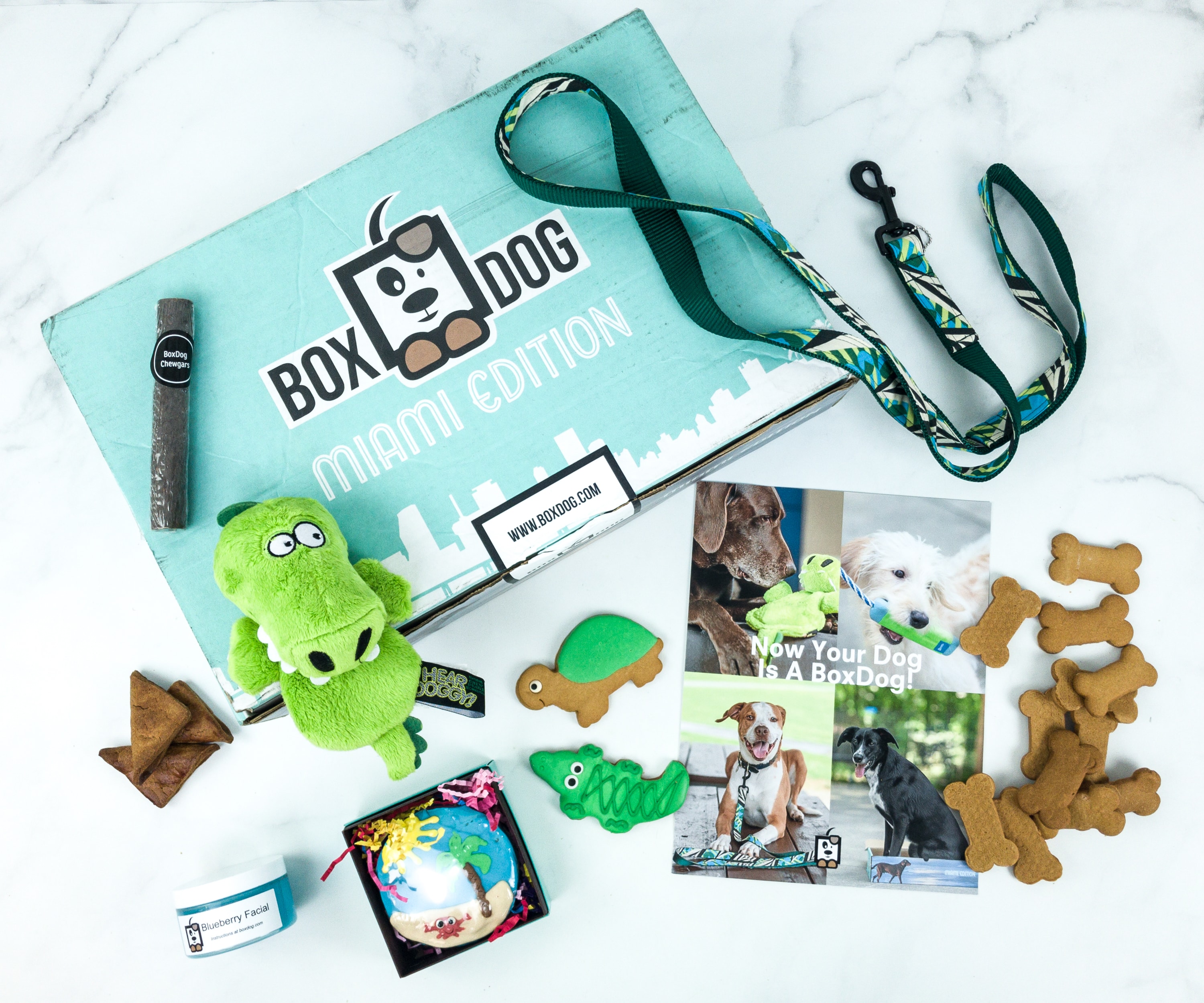 BoxDog has a new coupon code just for Hello Subscription readers!
Use the coupon code 10HELLO to get $10 off your first box!
BoxDog offers a seasonal membership which covers an extra large box delivered to you 4 times per year. Every box is filled with a large assortment of handmade treats, chews, and bakery items from their chefs. Members can customize their box with their choice of toys, wearables, gadgets and more.
OR Get a FREE Dog Cake with your first box! Use coupon code CAKE. 
 Are you getting BoxDog?