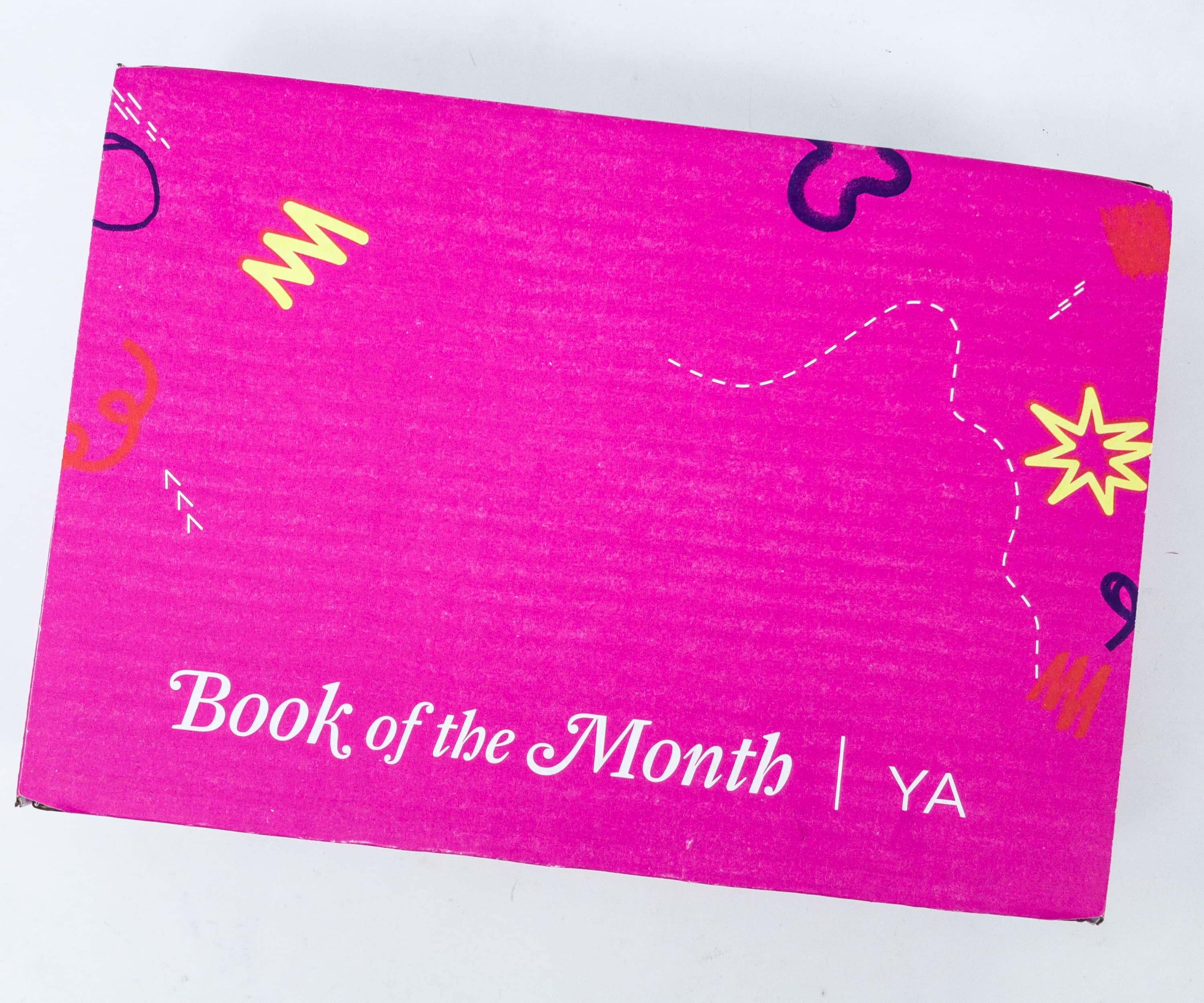 Book of the Month YA is a monthly book subscription for YA fans. They release a list of 5 new YA books every month, and members can select which one they would like to receive. The selection usually includes fresh releases and up-and-coming authors. Expect a lot of YA fantasies, adventures, romances, and coming-of-age stories! Regular monthly membership costs $14.99, and if you wish to add extra books to your box, you can do so for $9.99 each.
DEAL: Book of the Month has a new coupon code to get your first book for $9.99 when you use code WHOA at checkout!
The box itself is in fuchsia pink, and it's so pretty. On the inside flap, it says "read your heart out."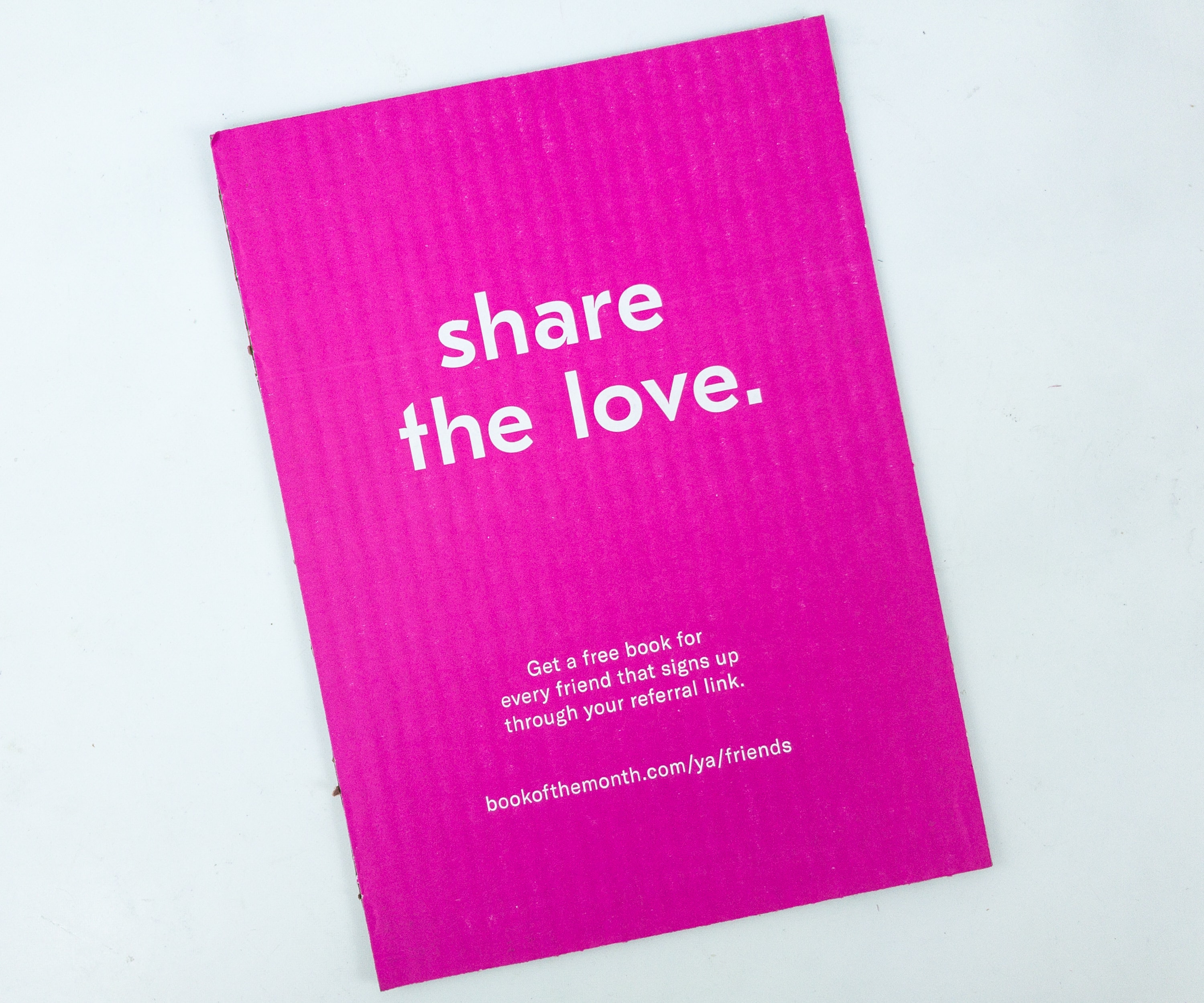 This cardboard was wrapped together with the book to serve as protective packaging.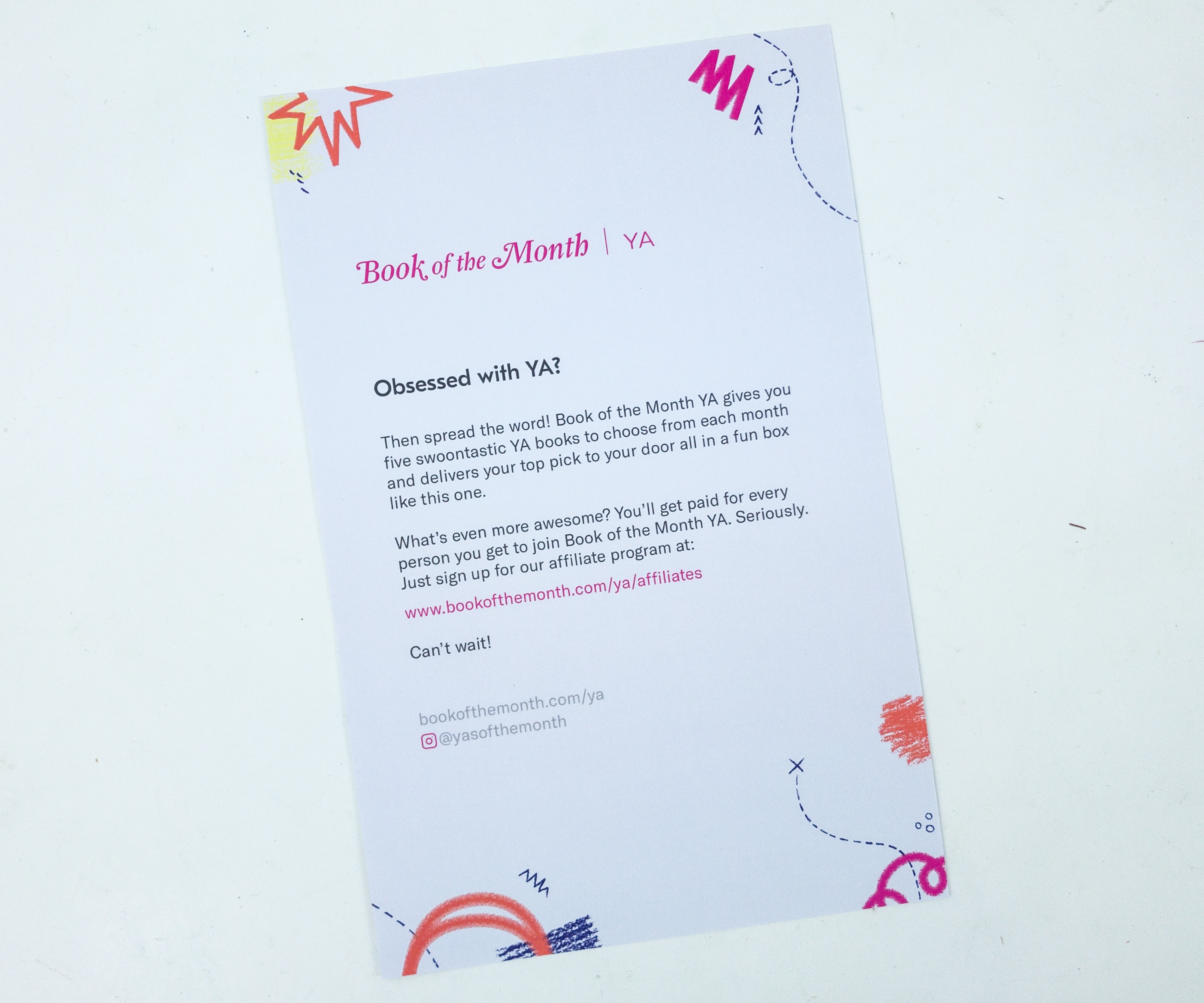 There's also an information card.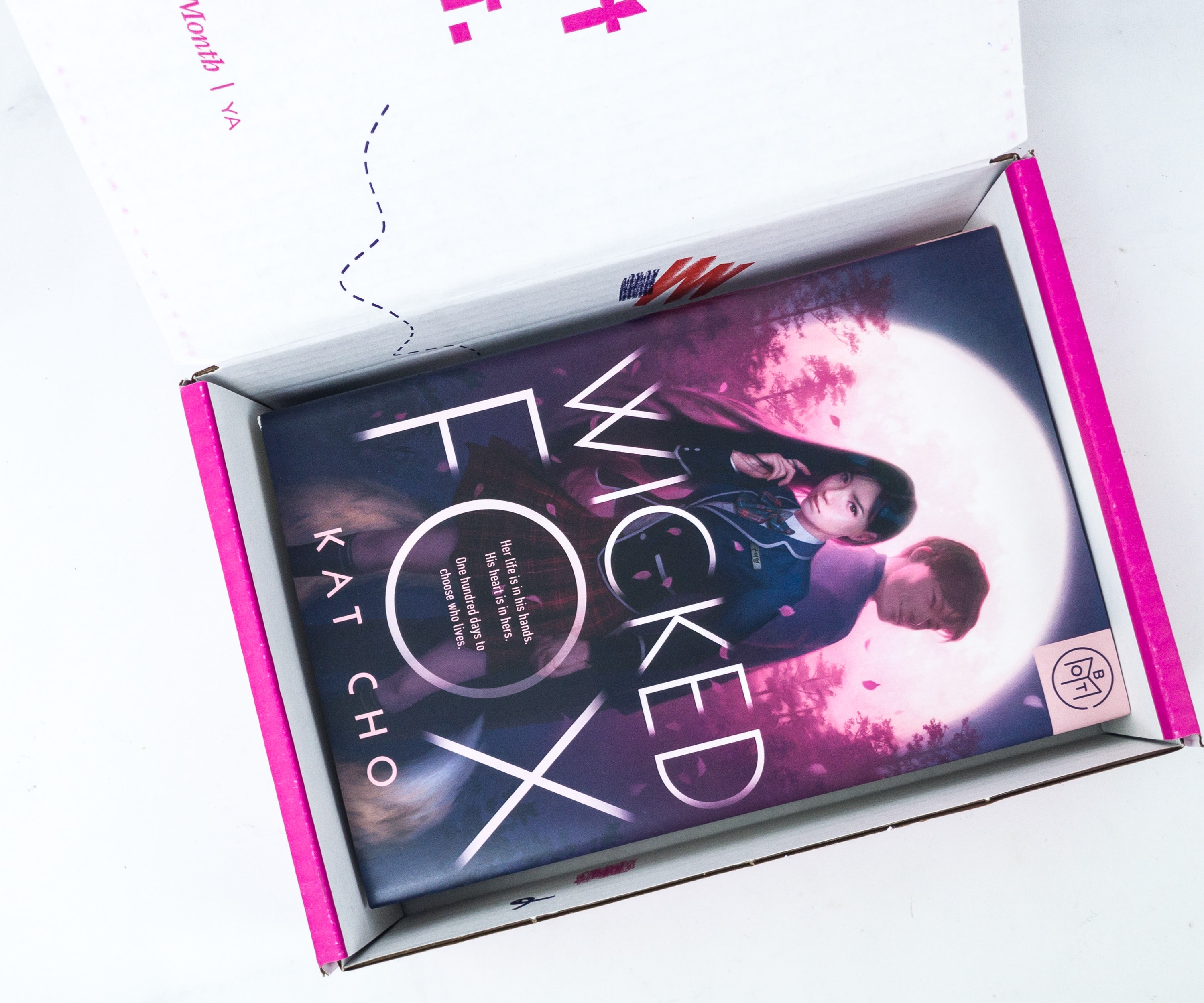 We got YA this month, but there are also other categories available from Book of the Month!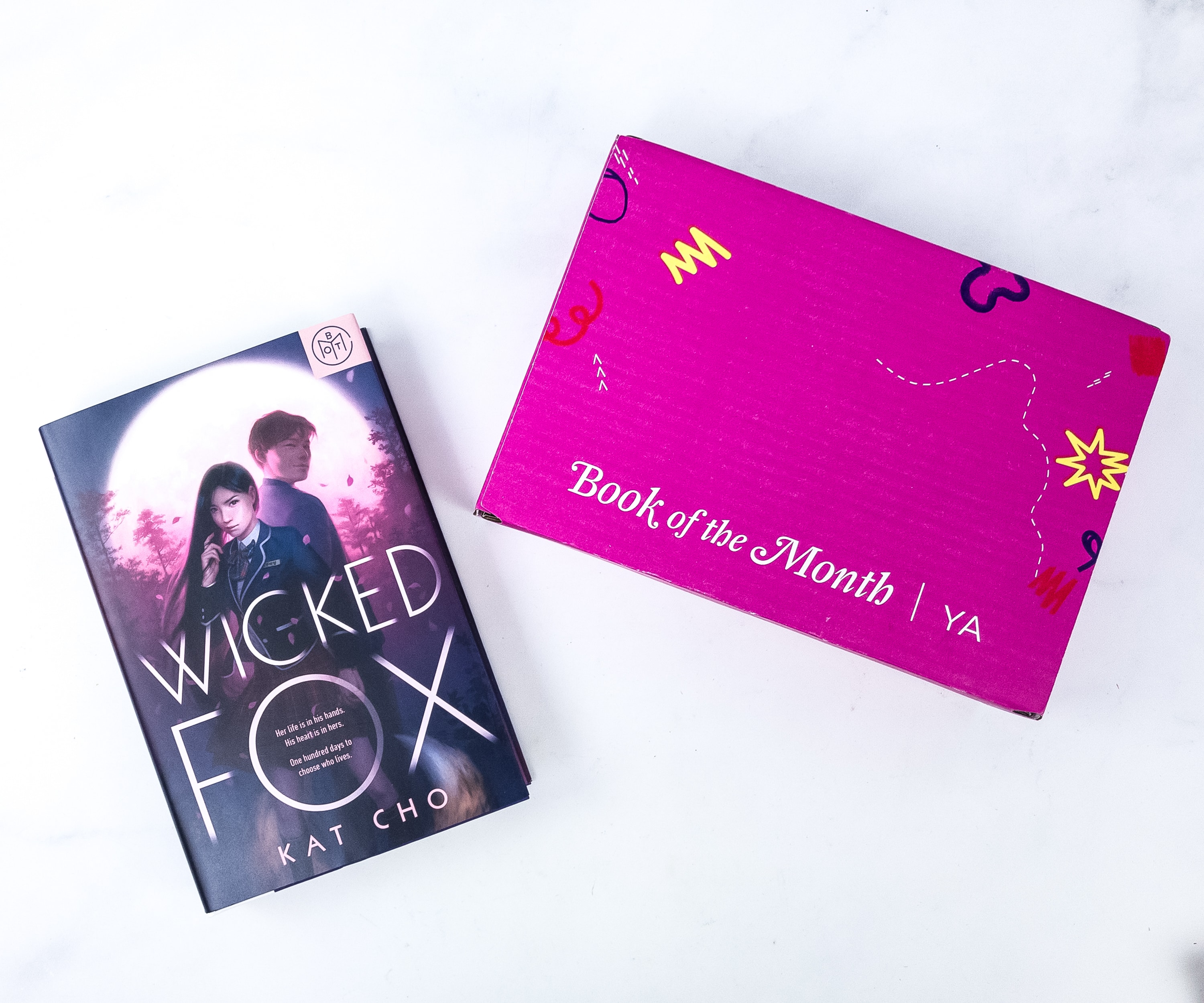 Everything in my box!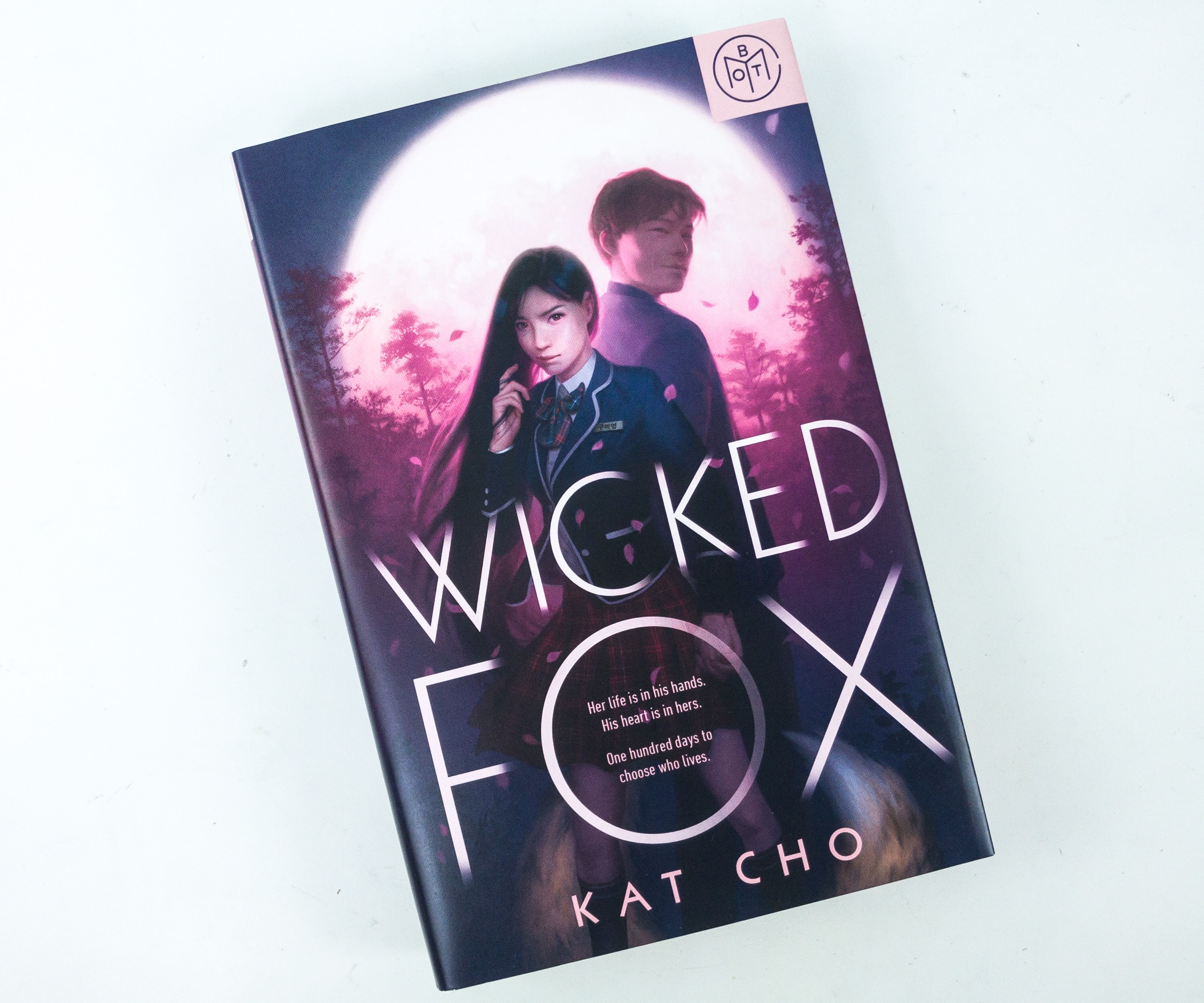 Wicked Fox by Kat Cho ($13.39)
An addictive fantasy-romance set in modern-day Seoul.

Eighteen-year-old Gu Miyoung has a secret–she's a gumiho, a nine-tailed fox who must devour the energy of men in order to survive. Because so few believe in the old tales anymore, and with so many evil men no one will miss, the modern city of Seoul is the perfect place to hide and hunt.

But after feeding one full moon, Miyoung crosses paths with Jihoon, a human boy, being attacked by a goblin deep in the forest. Against her better judgment, she violates the rules of survival to rescue the boy, losing her fox bead–her gumiho soul–in the process.

Jihoon knows Miyoung is more than just a beautiful girl–he saw her nine tails the night she saved his life. His grandmother used to tell him stories of the gumiho, of their power and the danger they pose to men. He's drawn to her anyway.

With murderous forces lurking in the background, Miyoung and Jihoon develop a tenuous friendship that blossoms into something more. But when a young shaman tries to reunite Miyoung with her bead, the consequences are disastrous and reignite a generations-old feud . . . forcing Miyoung to choose between her immortal life and Jihoon's.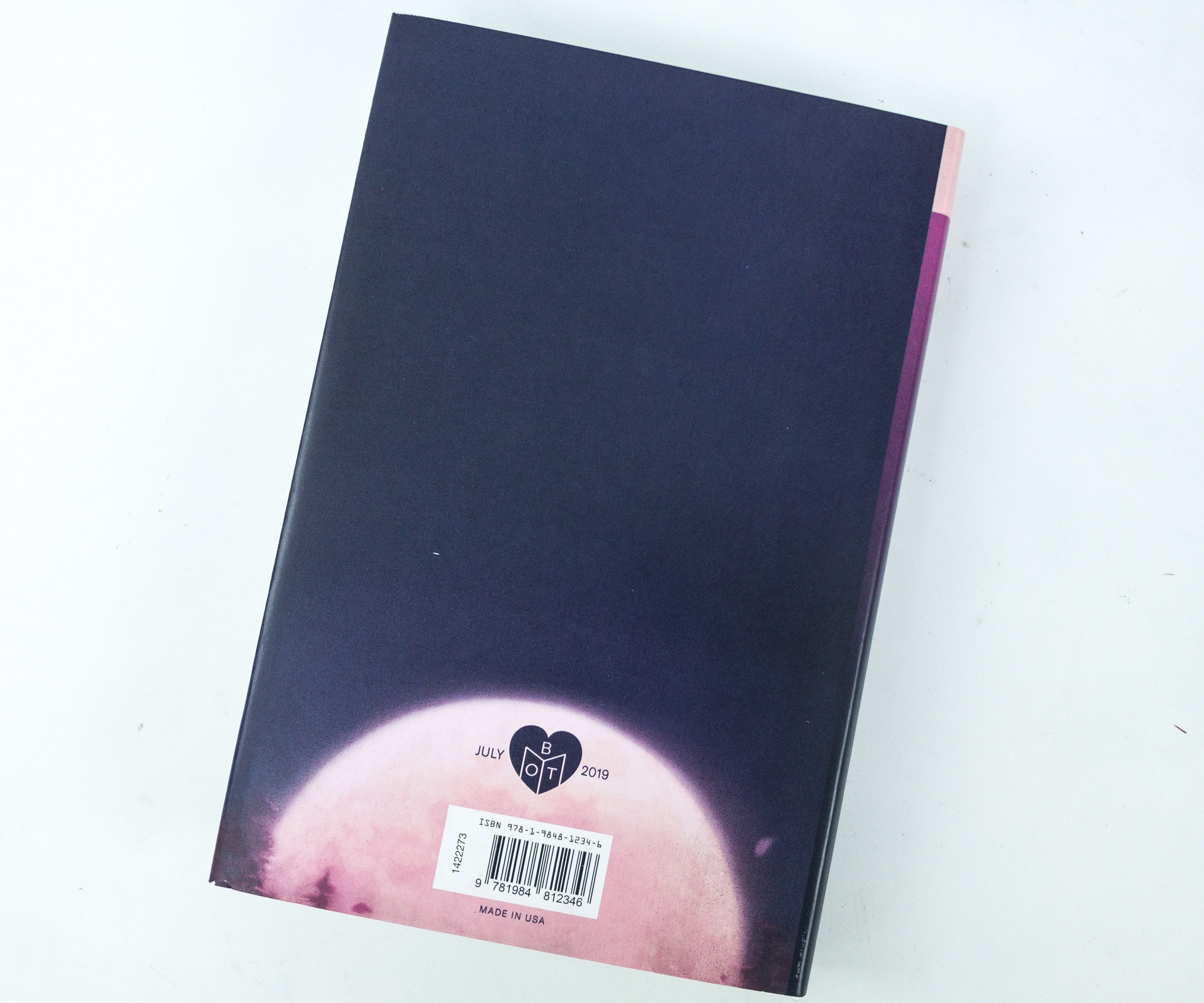 Elements of Korean folklore mixed with the modern-day world? Count us in!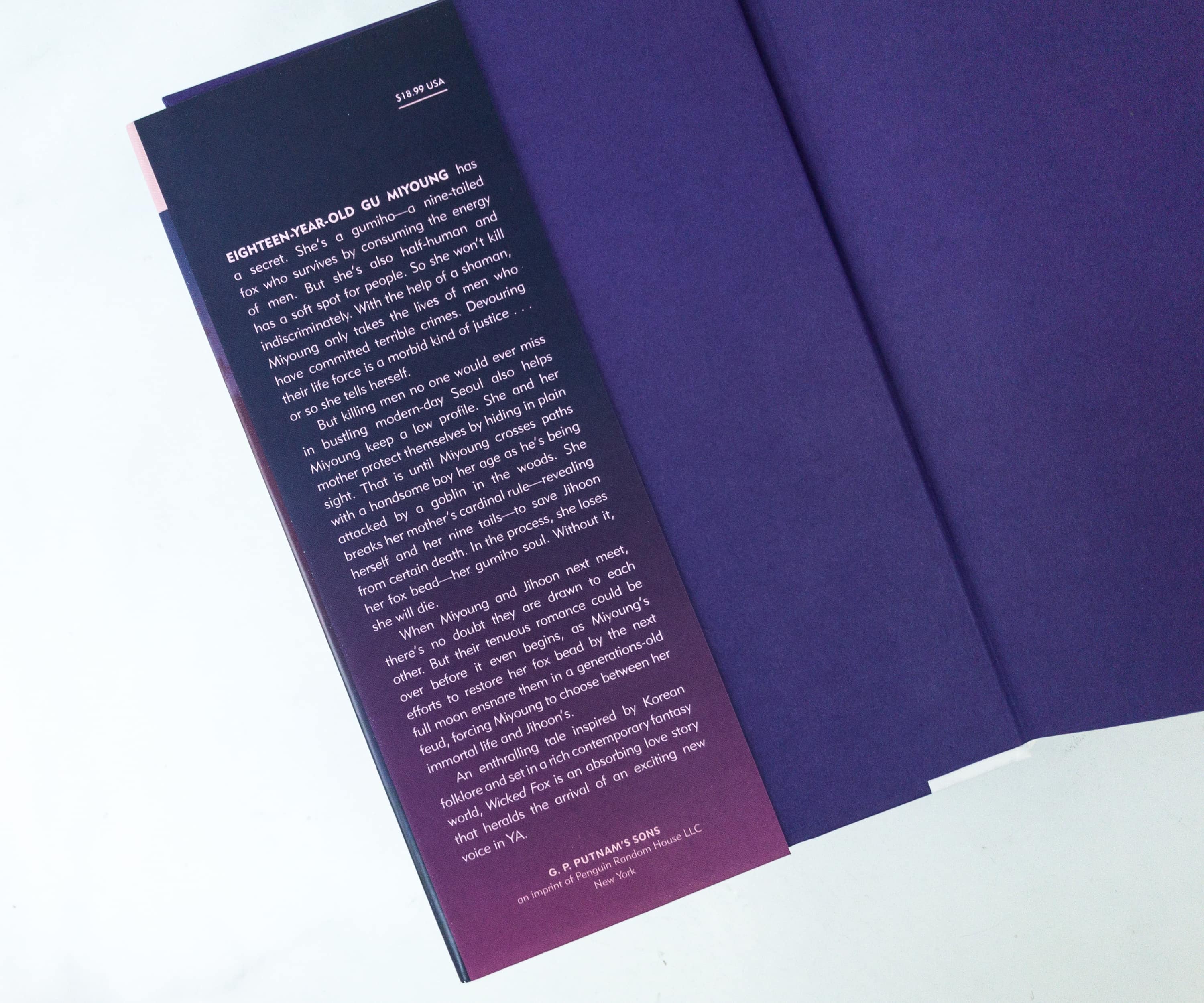 Reading the synopsis, I can tell that the characters are quite interesting, especially the nine-tailed fox! According to legends, a nine-tailed fox, also called a "gumiho," is a creature which has the ability to transform their physical appearance. They often appear as a beautiful young woman though, because they like preying on boys.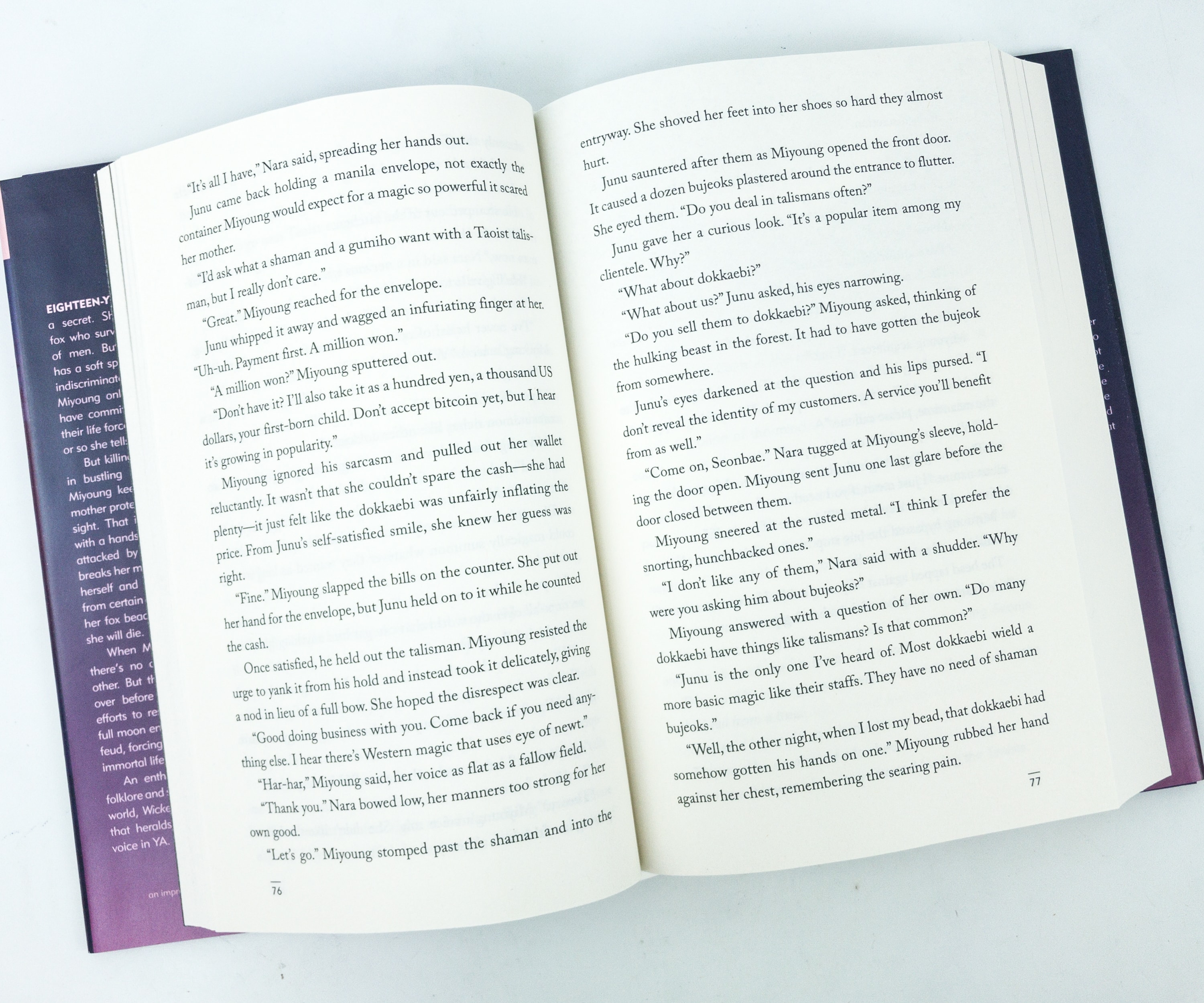 Korean culture references are spread throughout the story, like "dokkaebi" which refers to a goblin or a deity and "bujeok" which refers to a talisman.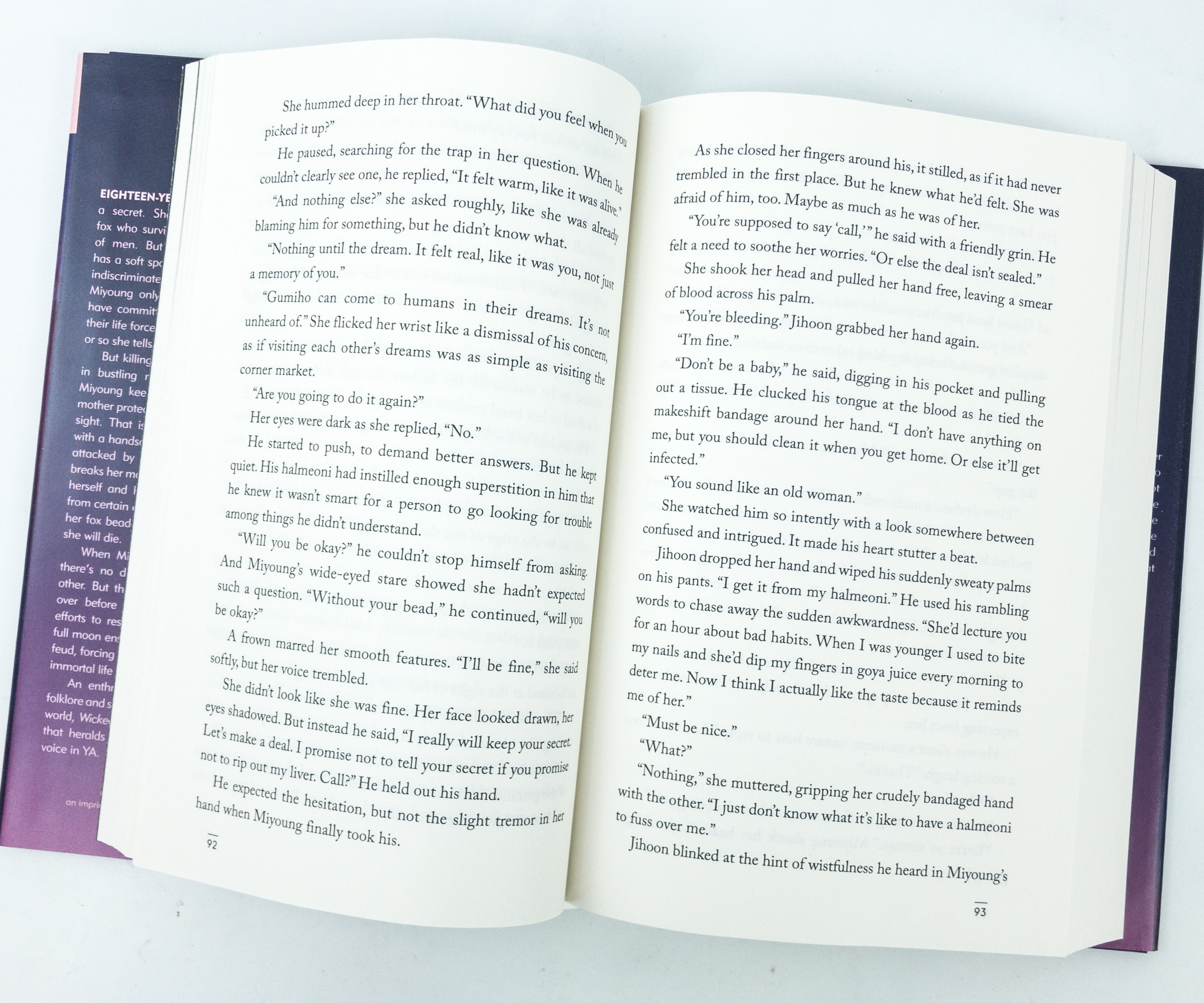 It's a fun and unique read! If you like Korean dramas, this might appeal to you because the formula of this YA novel is almost similar.
It will keep you at the edge of your seat and will make you feel for the characters despite their quirks.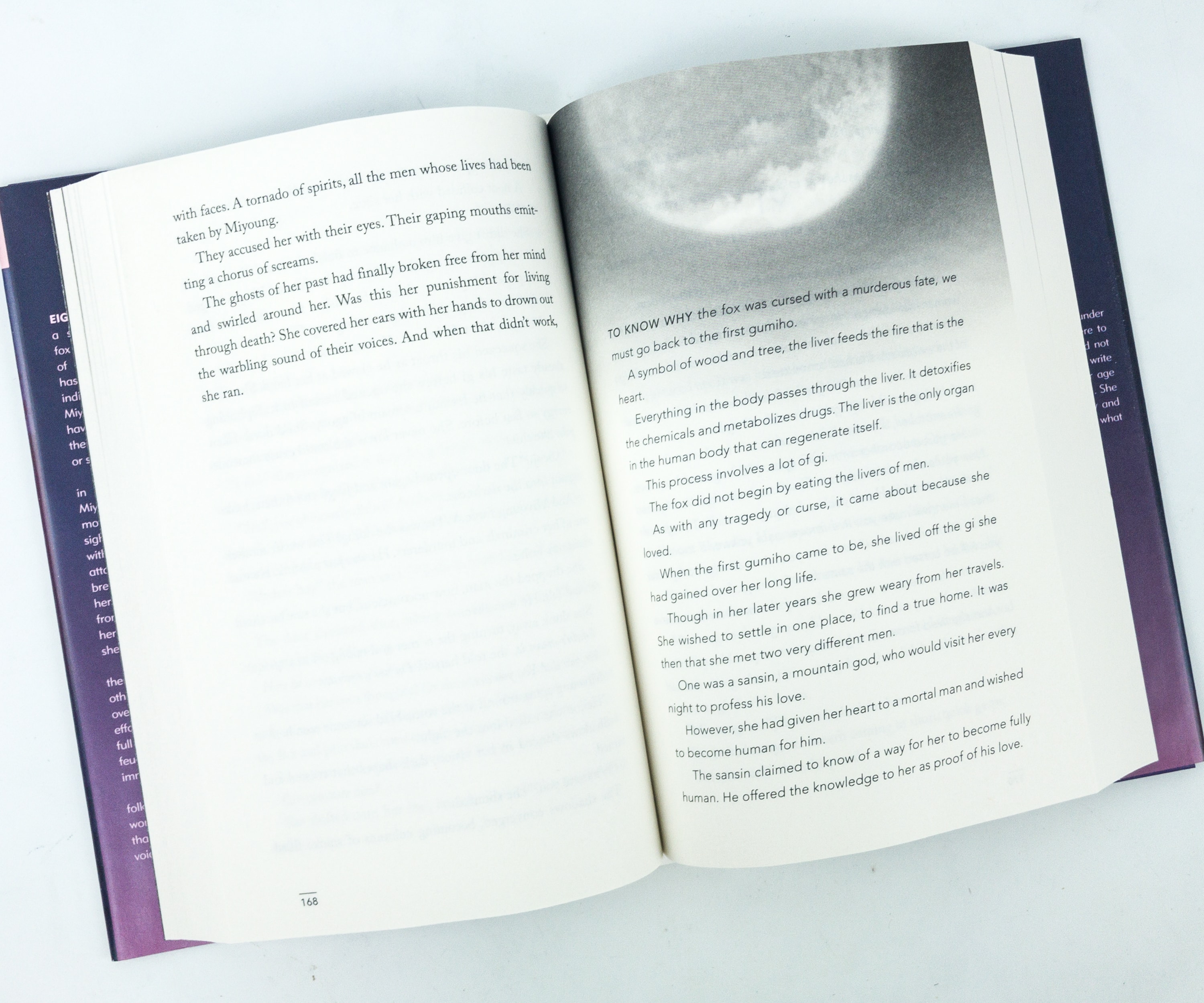 Also, the story is not as dark as it seems. There are light moments and the romance is the kind that will sweep you off your feet.
Book of the Month YA made us so giddy! It's fun to be able to choose which book you'd like to receive from a subscription, so you don't have to put up with stuff that are not up your alley. Our YA book this month merges elements of Korean folklore with a cute modern-day romance, making such a fun and entertaining read. It's a fantastic choice whether you're a Korean drama fan, into Asian historical fiction or just urban fantasies in general. If YA is your thing, you might want to give this book subscription a try. They also offer other genres to don't forget to check that out!
What do you think of this month's book selections?