Book of the Month YA is a monthly book subscription for YA fans. They release a list of 5 new YA books every month, and members can select which one they would like to receive. The selection usually includes fresh releases and up-and-coming authors. Expect a lot of YA fantasies, adventures, romances, and coming-of-age stories! Regular monthly membership costs $14.99, and if you wish to add extra books to your box, you can do so for $9.99 each.
DEAL: Book of the Month has a new coupon code to get your first book for $9.99 when you use code WHOA at checkout!
We got YA this month, but there are also other categories available from Book of the Month!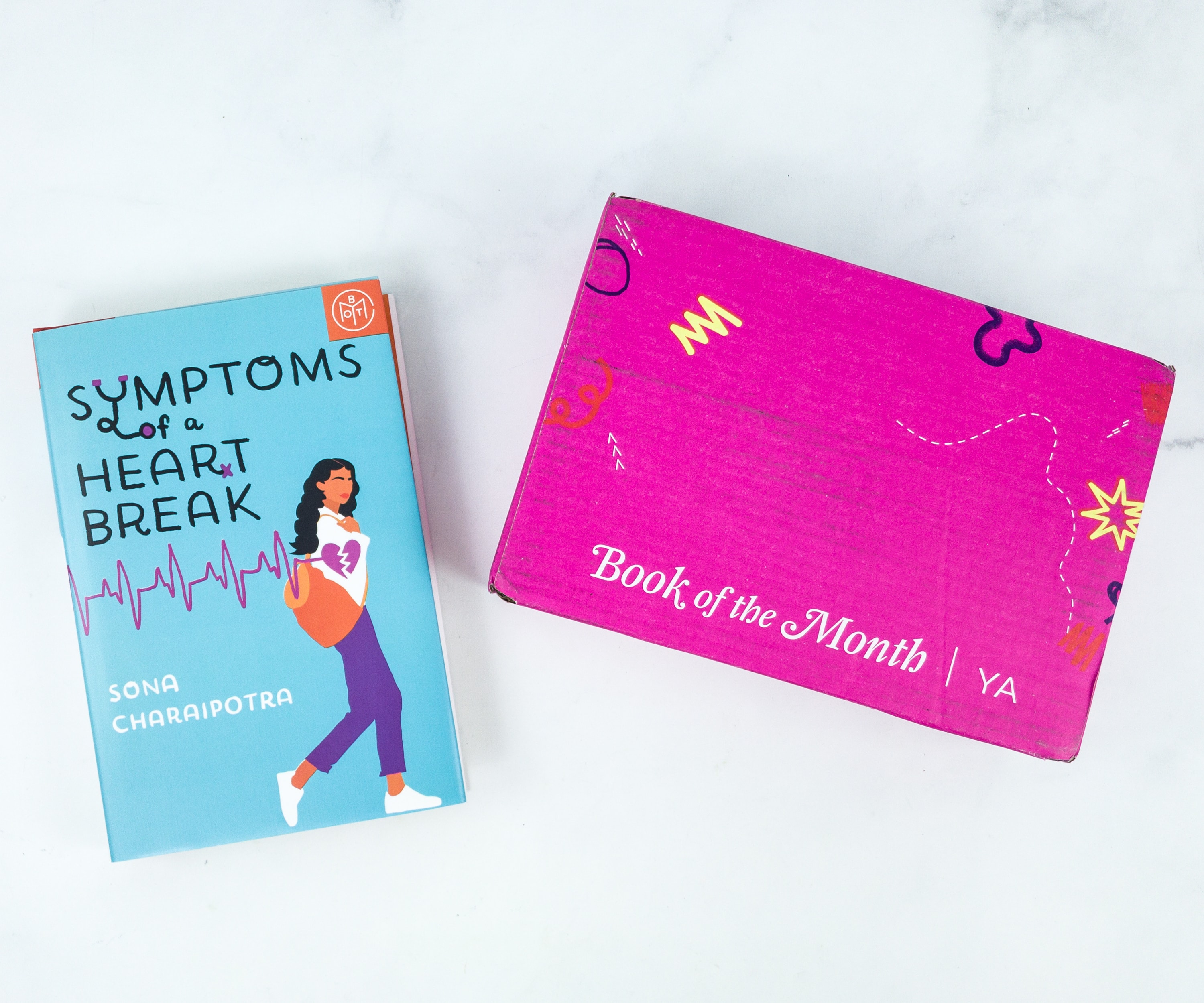 Everything in my box!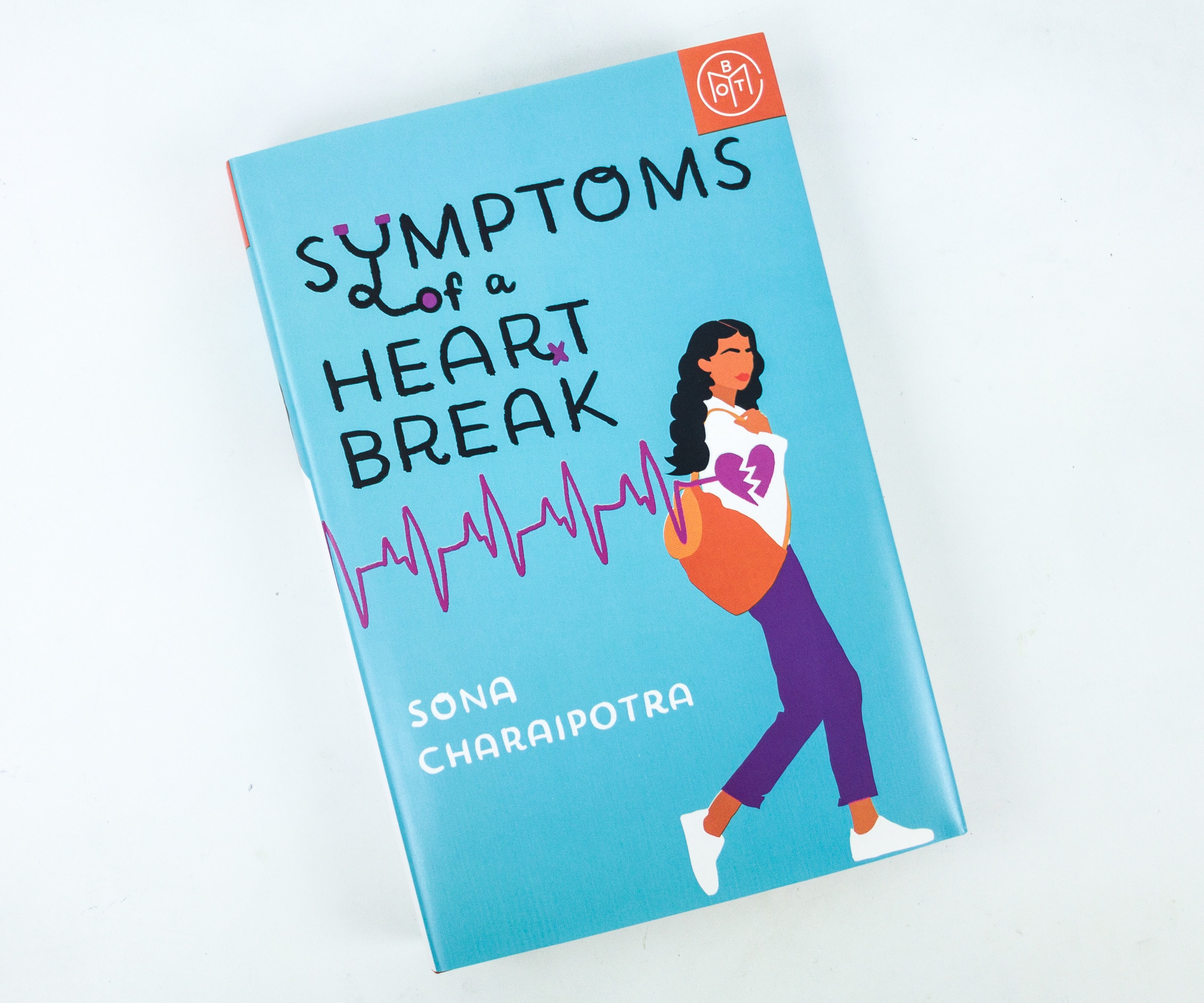 Symptoms Of A Heart Break by Sona Charaipotra ($12.31)
The youngest doctor in America, an Indian-American teen makes her rounds―and falls head over heels―in Sona Charaipotra's contemporary romantic comedy.

Fresh from med school, sixteen-year-old medical prodigy Saira arrives for her first day at her new job: treating children with cancer. She's always had to balance family and friendships with her celebrity as the Girl Genius―but she's never had to prove herself to skeptical adult co-workers while adjusting to real life-and-death stakes. And working in the same hospital as her mother certainly isn't making things any easier.

But life gets complicated when Saira finds herself falling in love with a patient: a cute teen boy who's been diagnosed with cancer. And when she risks her brand new career to try to improve his chances, it could cost her everything.

It turns out "heartbreak" is the one thing she still doesn't know how to treat.

In her solo debut, Sona Charaipotra brings us a compelling #ownvoices protagonist who's not afraid to chase what she wants. Symptoms of a Heartbreak goes from romantic comedy highs to tearjerker lows and is the ultimate cure-all for young adult readers needing an infusion of something heartfelt.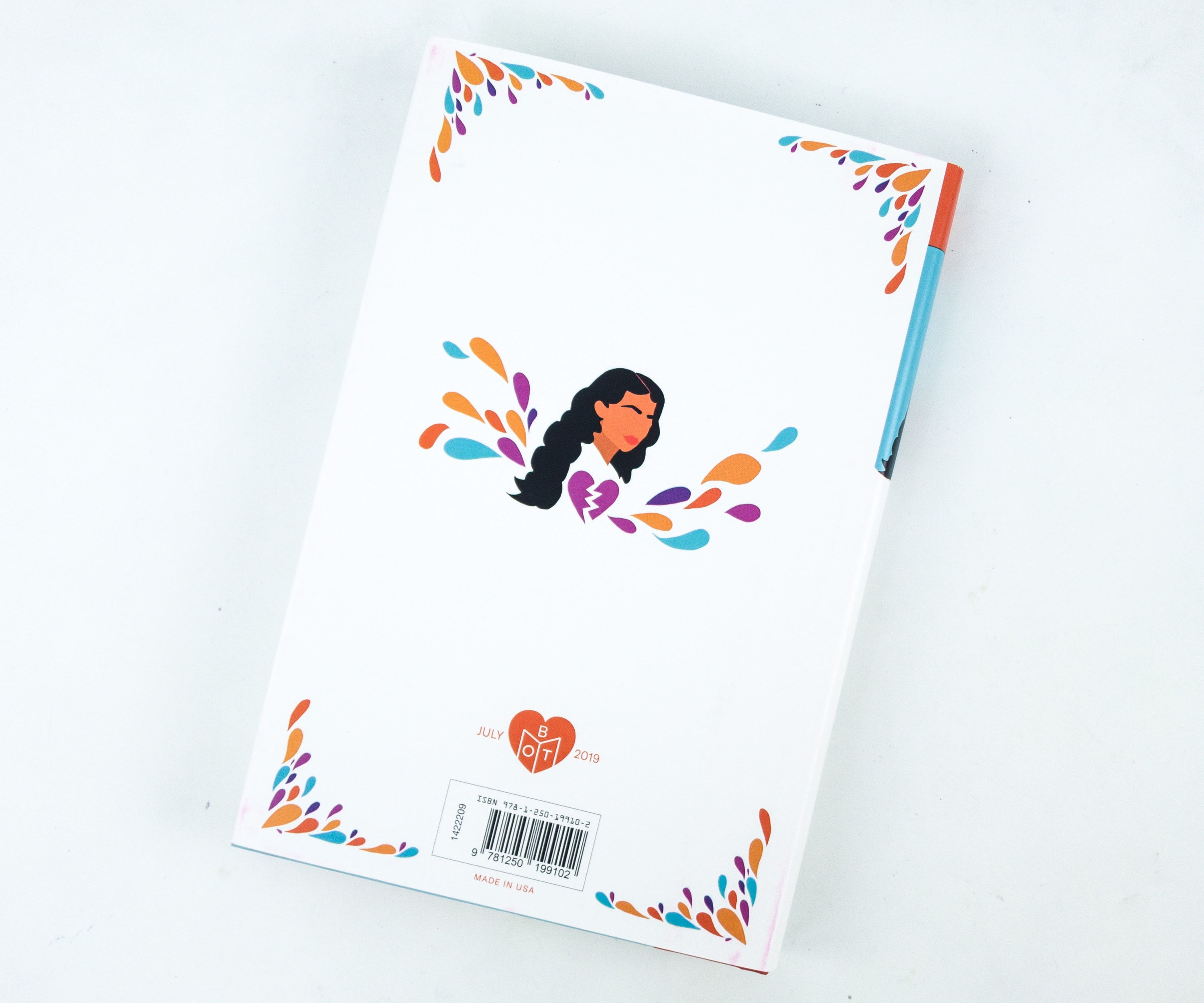 We love the BOTM exclusive dust jacket!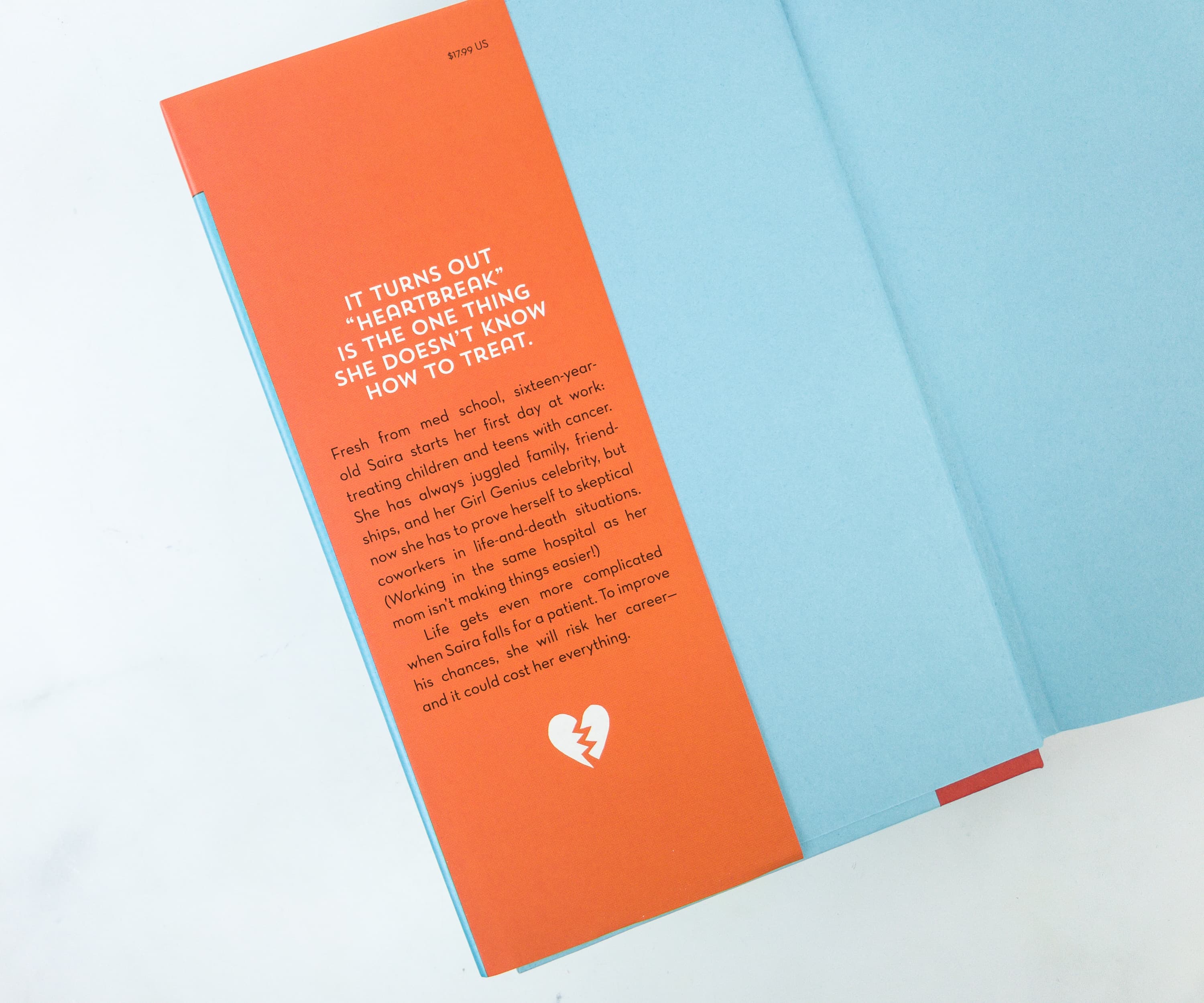 We knew right from reading the synopsis that we'd love this book. Saira, the girl genius who became the youngest doctor in the US at 16 years old, is someone we can't help but root for!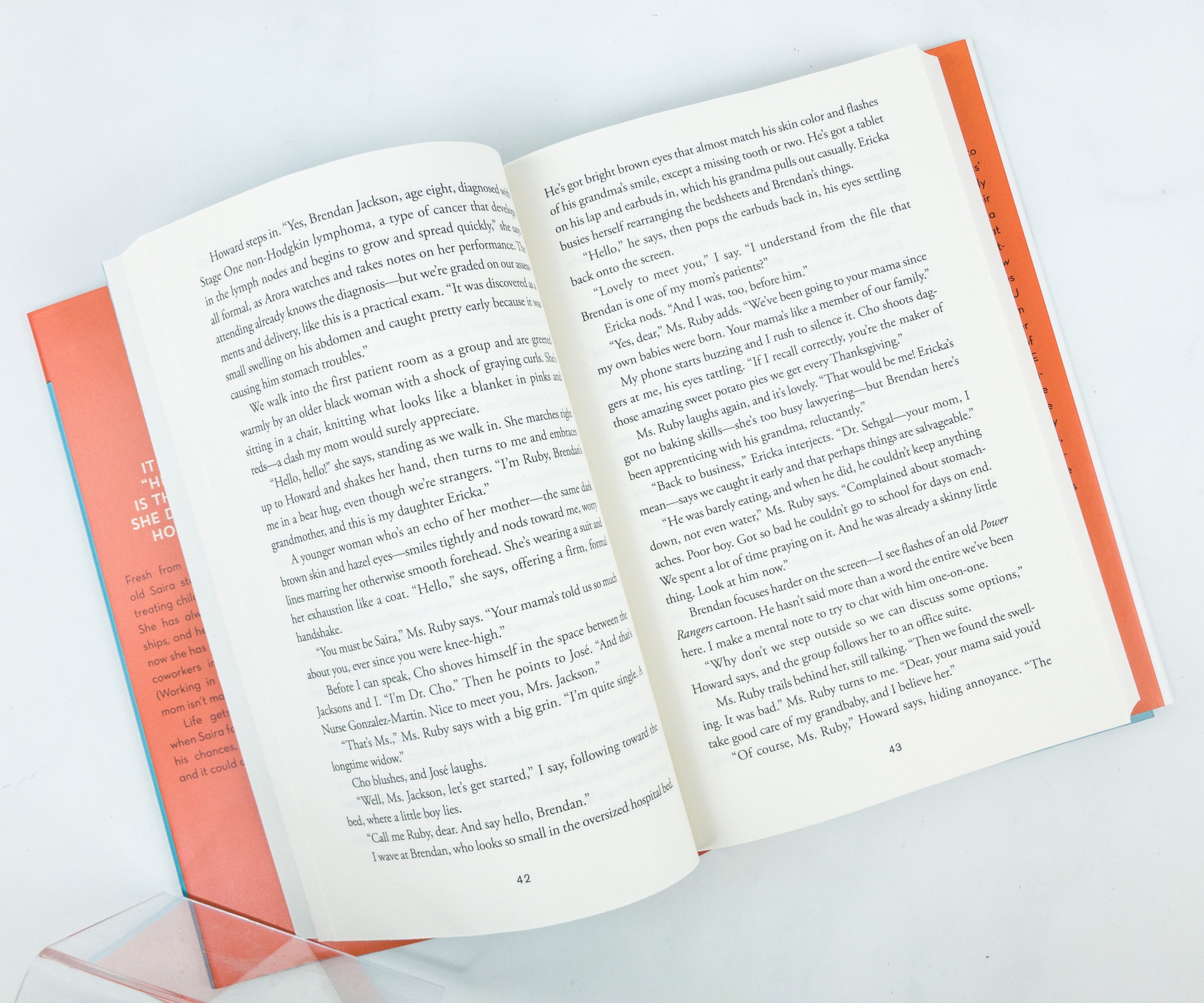 It has everything a contemporary romance fan would love: heartfelt conversations, lovable characters, and realistic relationships.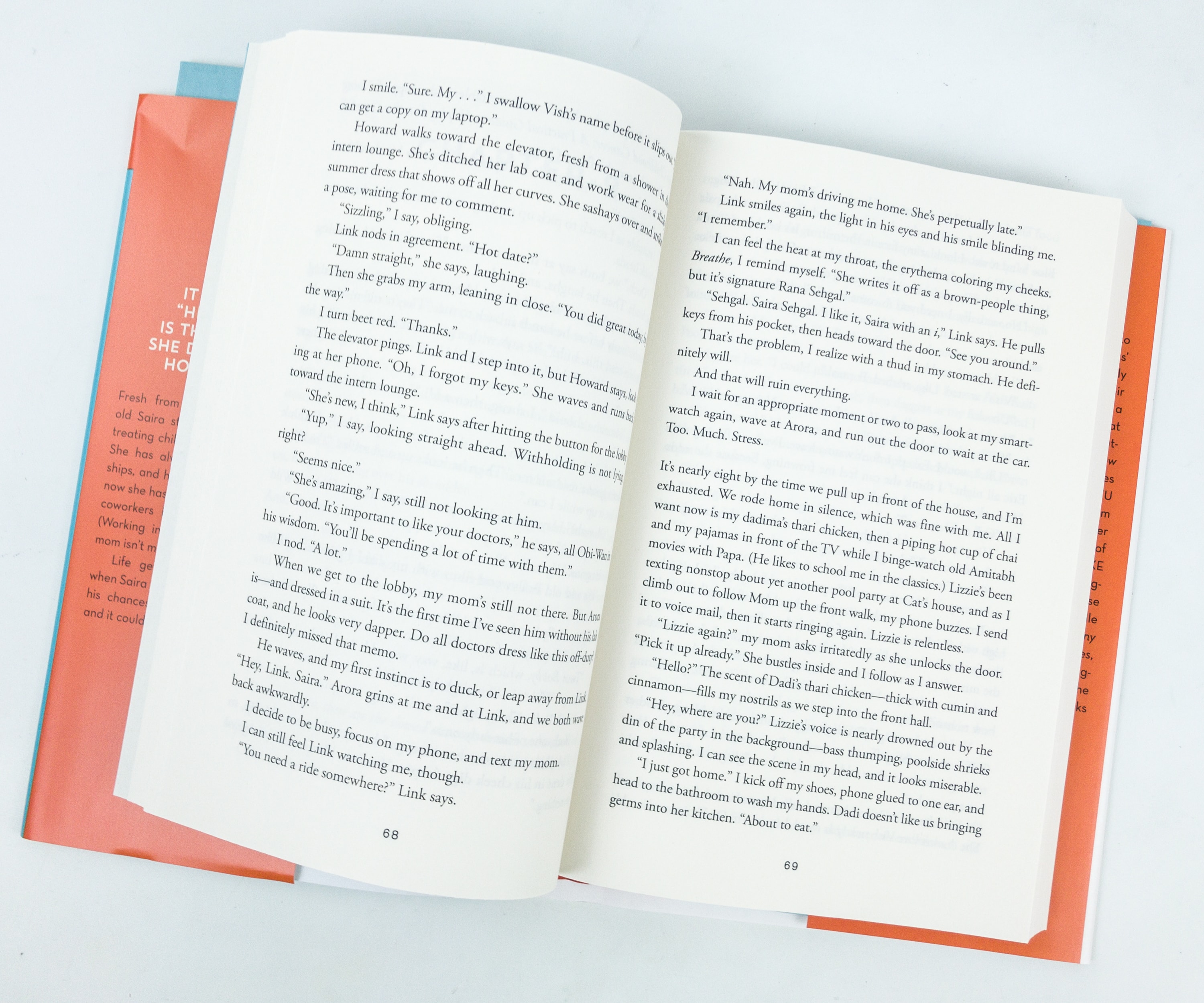 The story would make you laugh one moment and make you cry the next. Don't forget to have a tissue box ready!
The story is also filled with Indian cultural references to know and understand the character better. The mentions of Indian food maygive you cravings!!! Aside from the main characters, we also love Dadi, Saira's grandmother. She's such a scene-stealer!
A well-written story with wonderful characters and relationships, what more could we ask for? For a debut book, it was really impressive. It's compelling and engrossing, especially if you're a fan of contemporary romance. From love and friendship to family matters to dreams, the author was able to lay out every aspect of the story realistically and heartwarmingly at the same time. It was a great read and I'm excited to see more from this author! As for the subscription itself, I'm just happy that they created a subscription specifically for YA fans like us. They make it fun and easy to get dibs on the freshest releases. In case you're interested in other genres, no worries because there are also other categories available from Book of the Month!
What do you think of this month's book selections?