BE KIND box by Ellen is a new quarterly subscription box created by Ellen Degeneres to help people spread kindness!  Each box costs $54.99 and contains fun, unique, and amazing products that Ellen picks herself that she wanted to share. It also focuses on brands and products that do social good.
The items are neatly packed in the box!
This time, they partnered with Boxed Water to promote less use of plastic. When you purchase a Be Kind Box, they will be planting a tree on your behalf!
The packaging is really awesome. There are partitions and you can easily lift the carton to reveal more of the items.
Every item sits in its own cardboard slot.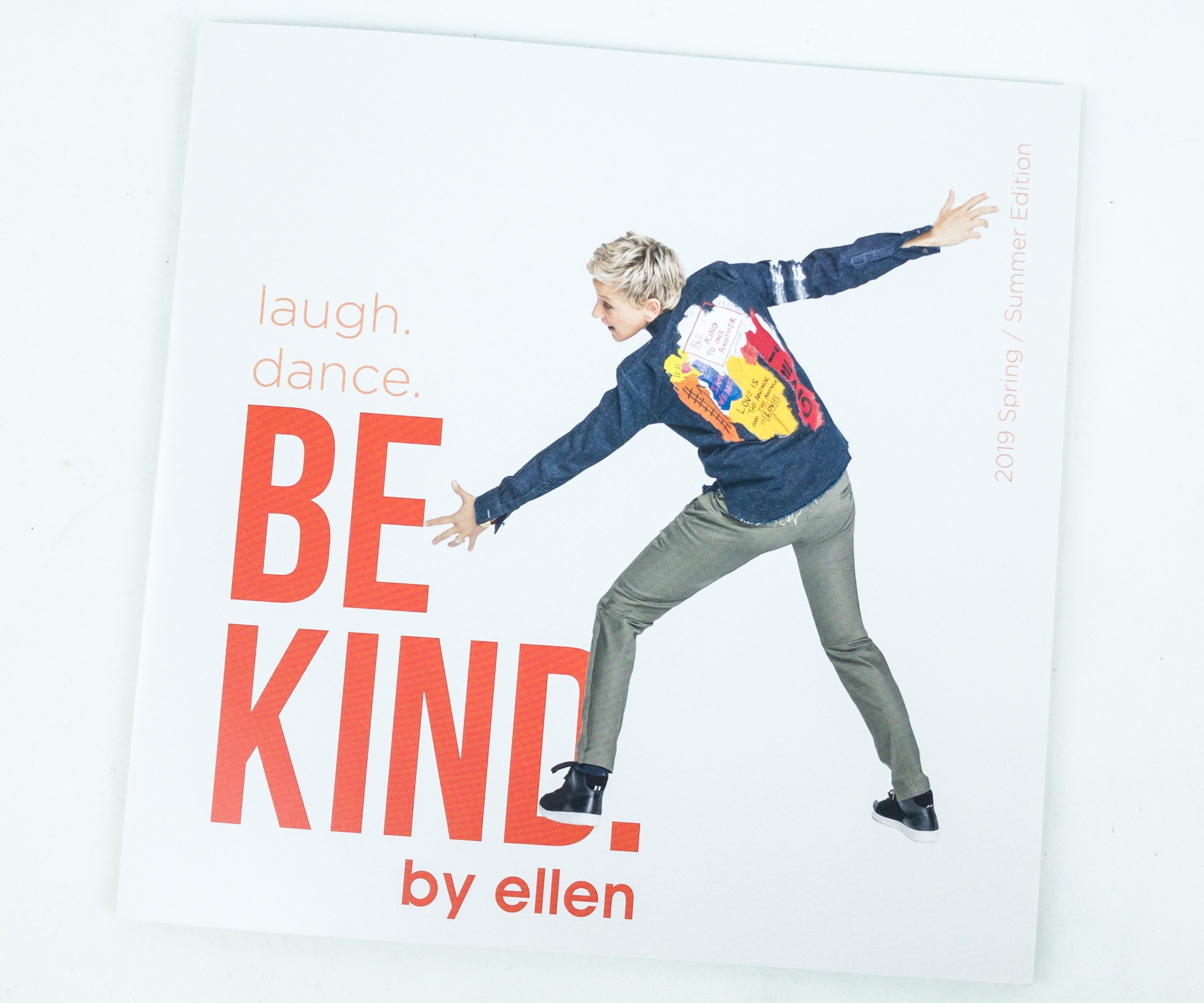 The box also came with a tri-fold booklet with high-quality photos.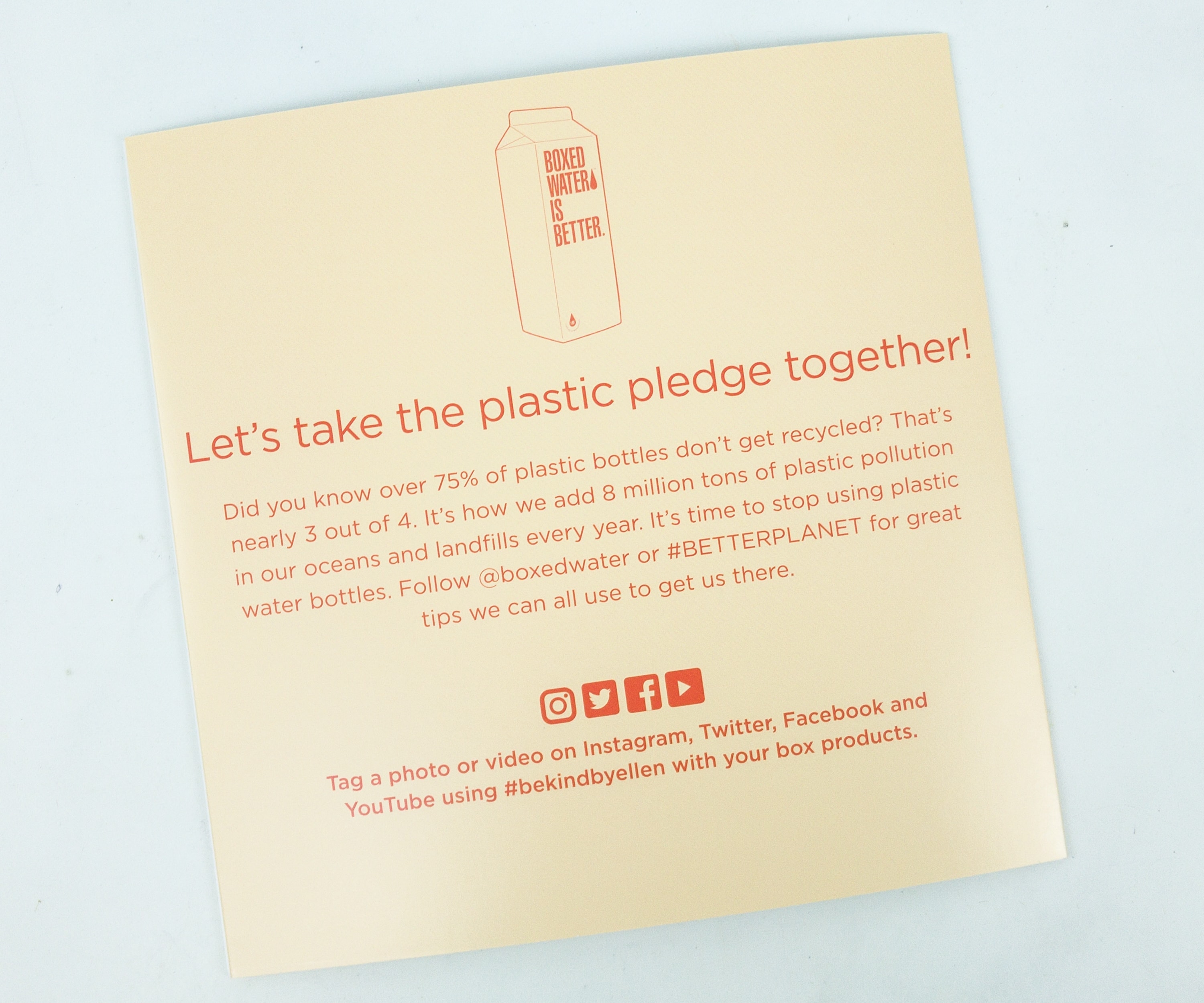 Did you know over 75% of plastic bottles don't get recycled? That's nearly 3 out of 4. It's how we add 8 million tons of plastic pollution in our oceans and landfills every year. It's time to stop using plastic water bottles.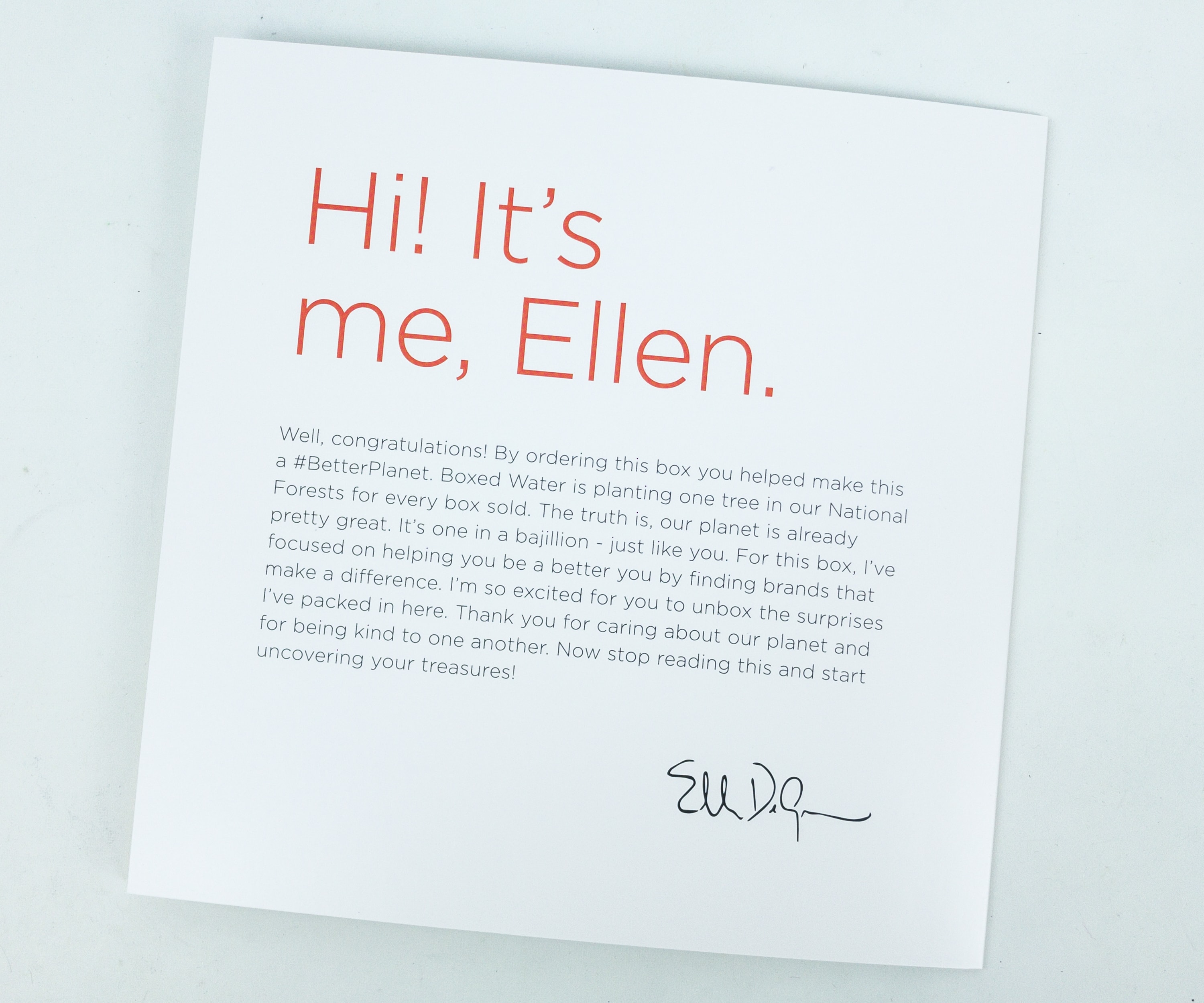 There's also a note from Ellen herself.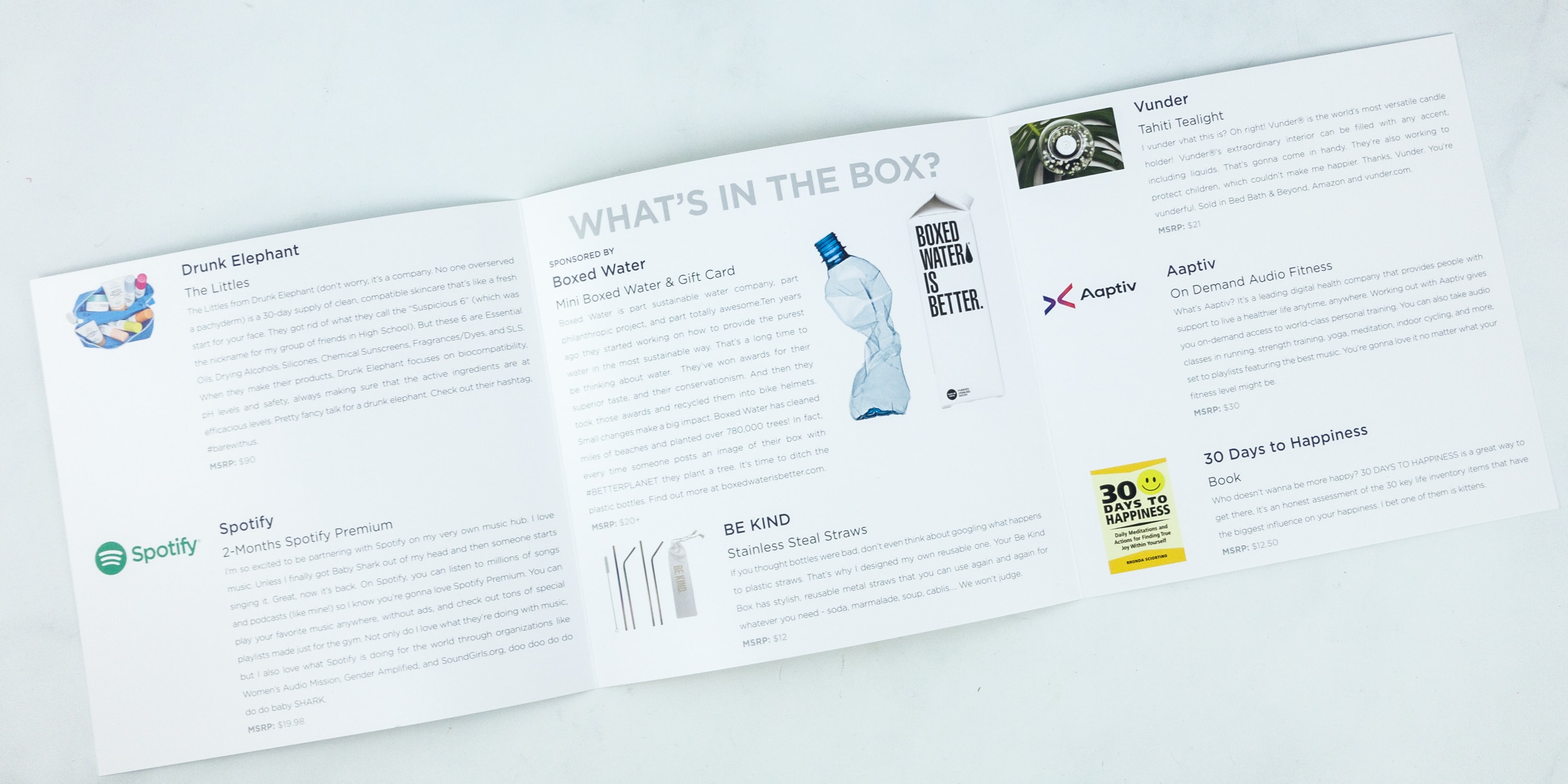 The booklet lists each item in the box with a brief description.
Everything in my box!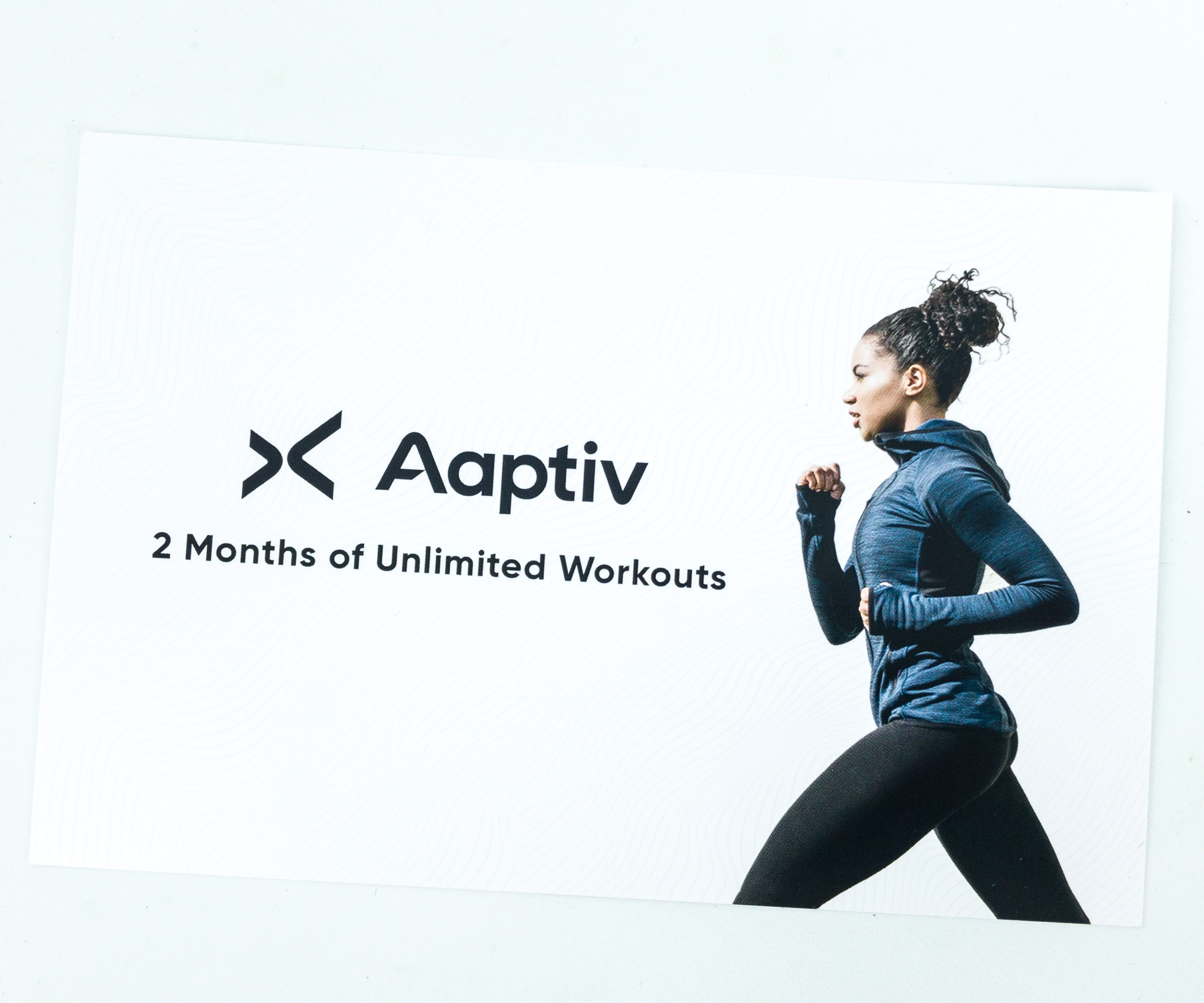 Aaptiv 2-month Subscription ($30) They gave us a 2-month access to unlimited workout and fitness content on Aaptiv!
What's Aaptiv? It's a leading digital health company that provides people with support to live a healthier life anytime, anywhere. Working out with Aaptiv gives you on-demand access to world-class personal training. You can also take audio classes in running, strength training, yoga, meditation, indoor cycling, and more, set to playlists featuring the best music. You're gonna love it no matter what your fitness level might be.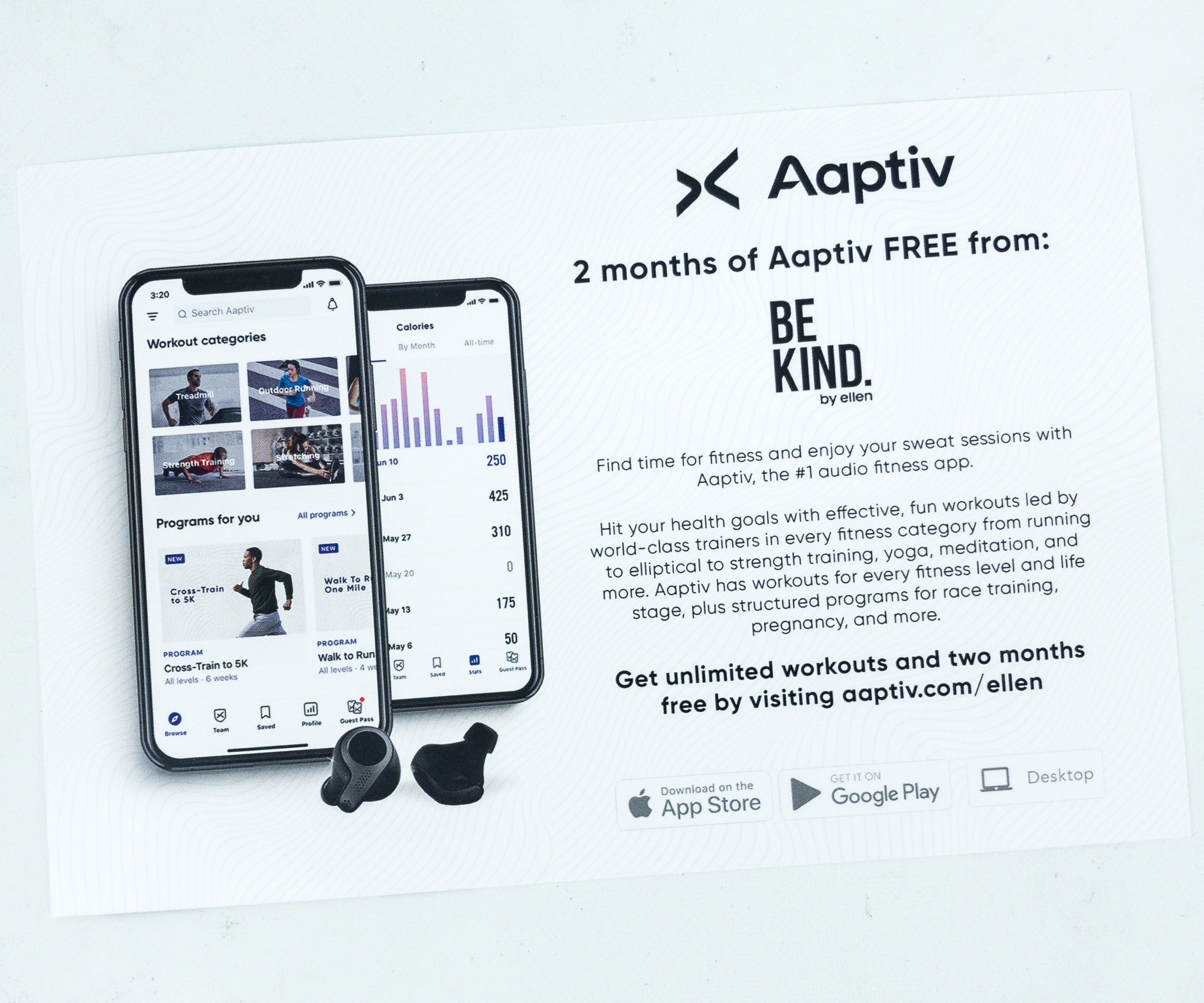 It's a great app for those who are health and fitness conscious, especially for beginners. The back of the card lists more information about the app and how you can claim your 2-month subscription.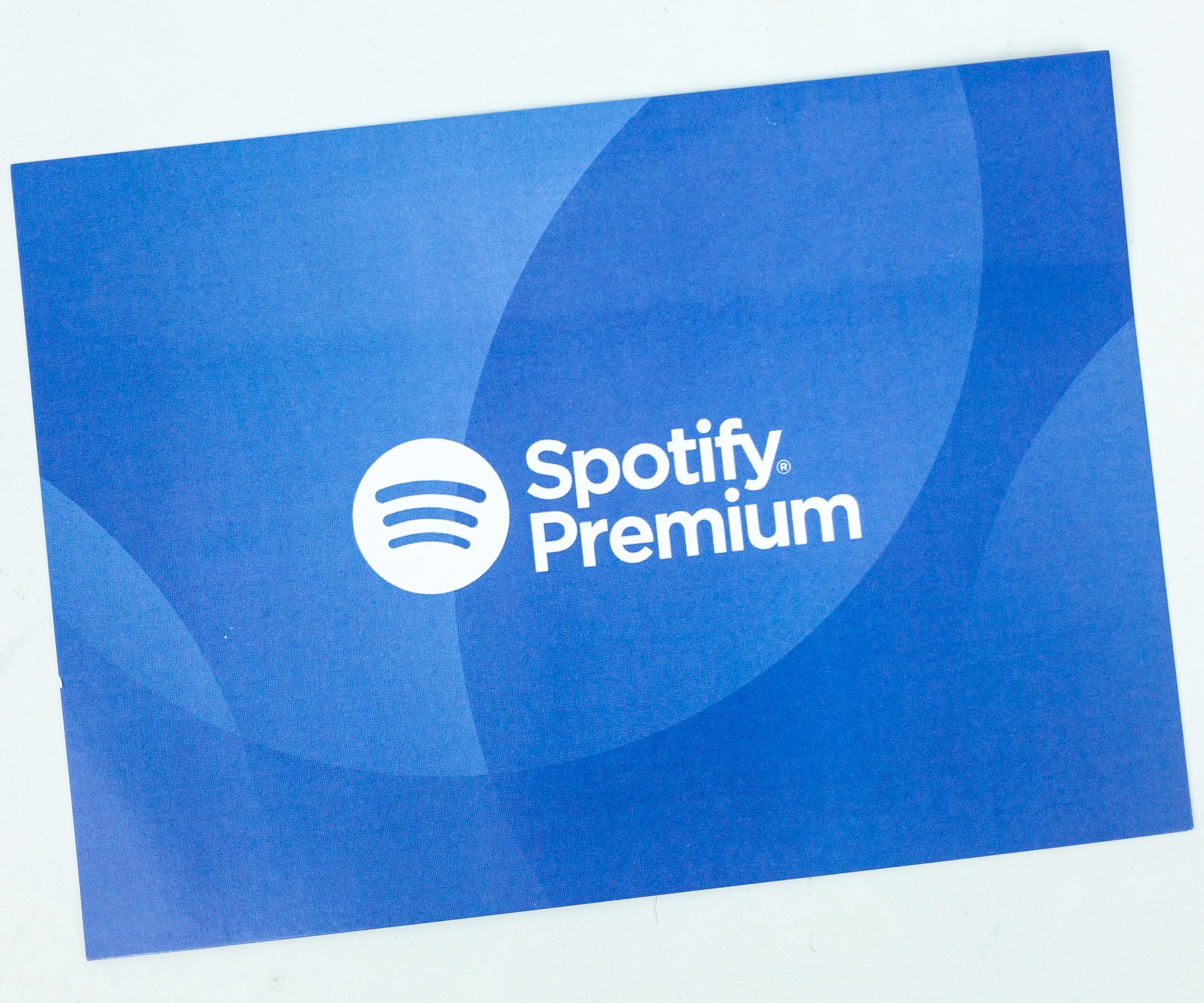 Spotify 2-Month Premium ($19.98) Spotify is a popular music and podcast streaming app. Basic accounts are free, but having a premium account lets you stream offline and without ads, among other perks. They gave us a 2-month premium subscription and they also gave us a card that explains how we can claim it.
However, this is only for users who haven't already tried Premium before. Also, the offer is only until 9/1/19.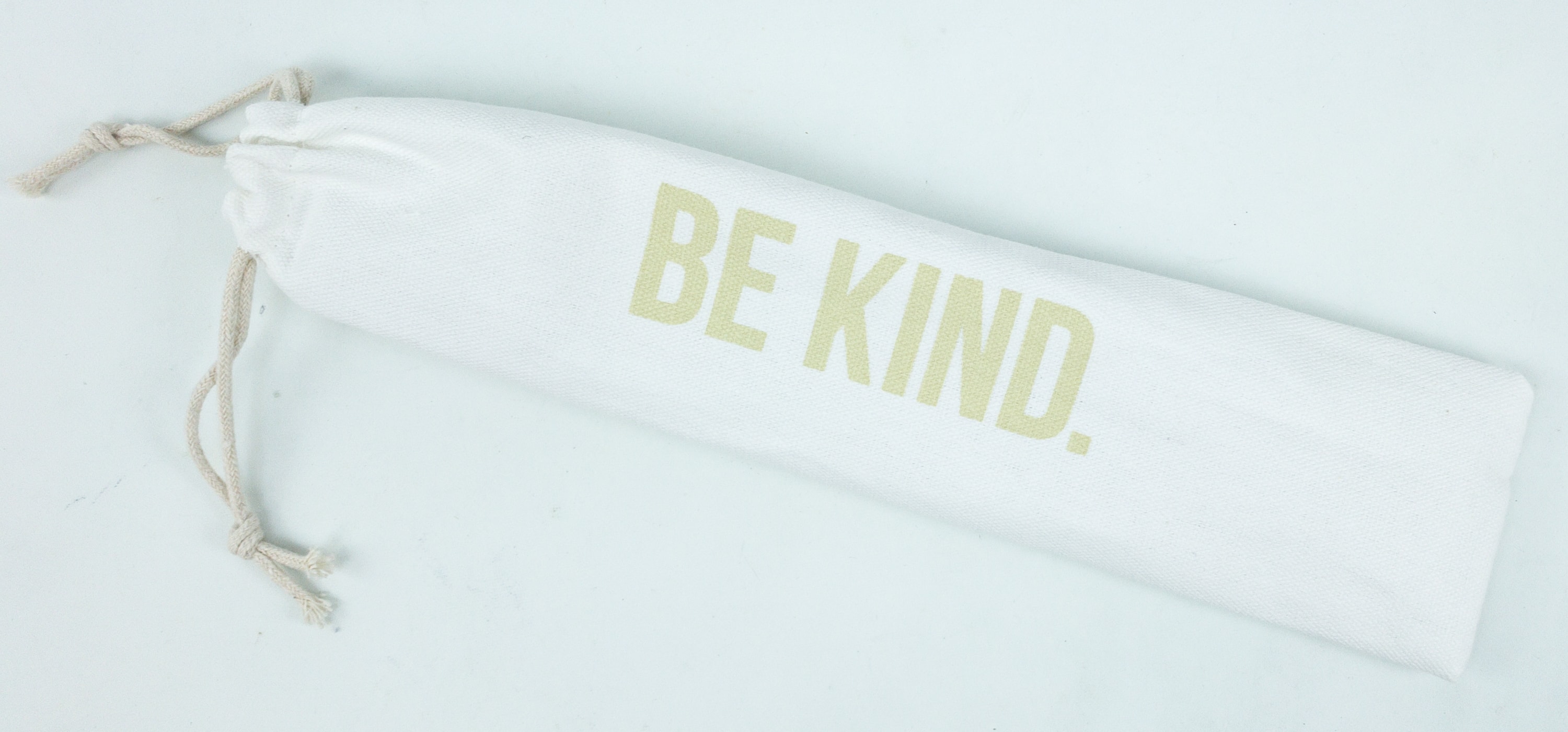 BE KIND Stainless Steel Straws ($12) Since they're promoting less use of plastic, it's a good idea to include stainless steel straws we can use to replaceme plastic straws. Our reusable straws were packed in a drawstring pouch.
There are 4 straws in the pouch, 2 of them are bent straws and the other 2 are straight straws. They also came with a cleaner. Love em!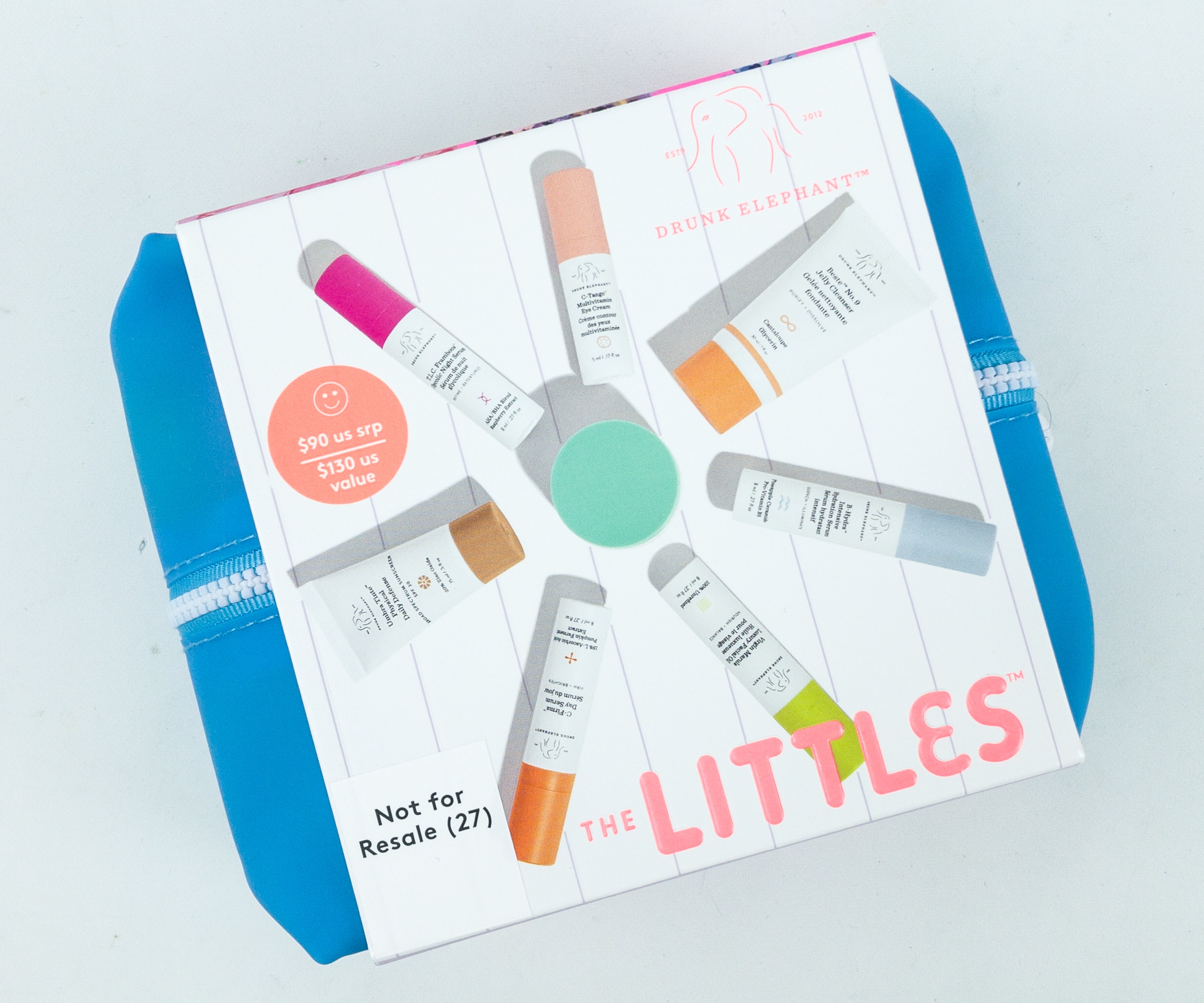 Drunk Elephant The Littles Set ($90) It's a skincare kit containing 8 items, good for 30 days of use. All of these are made without harmful ingredients, which they collectively call the "Suspicious 6," like essential oils, drying alcohols, silicones, chemical sunscreens, fragrances/dyes, and SLS. Included in the kit are:
All the skincare items were packed inside a portable waterproof bag.
The pouch is foldable when not in use,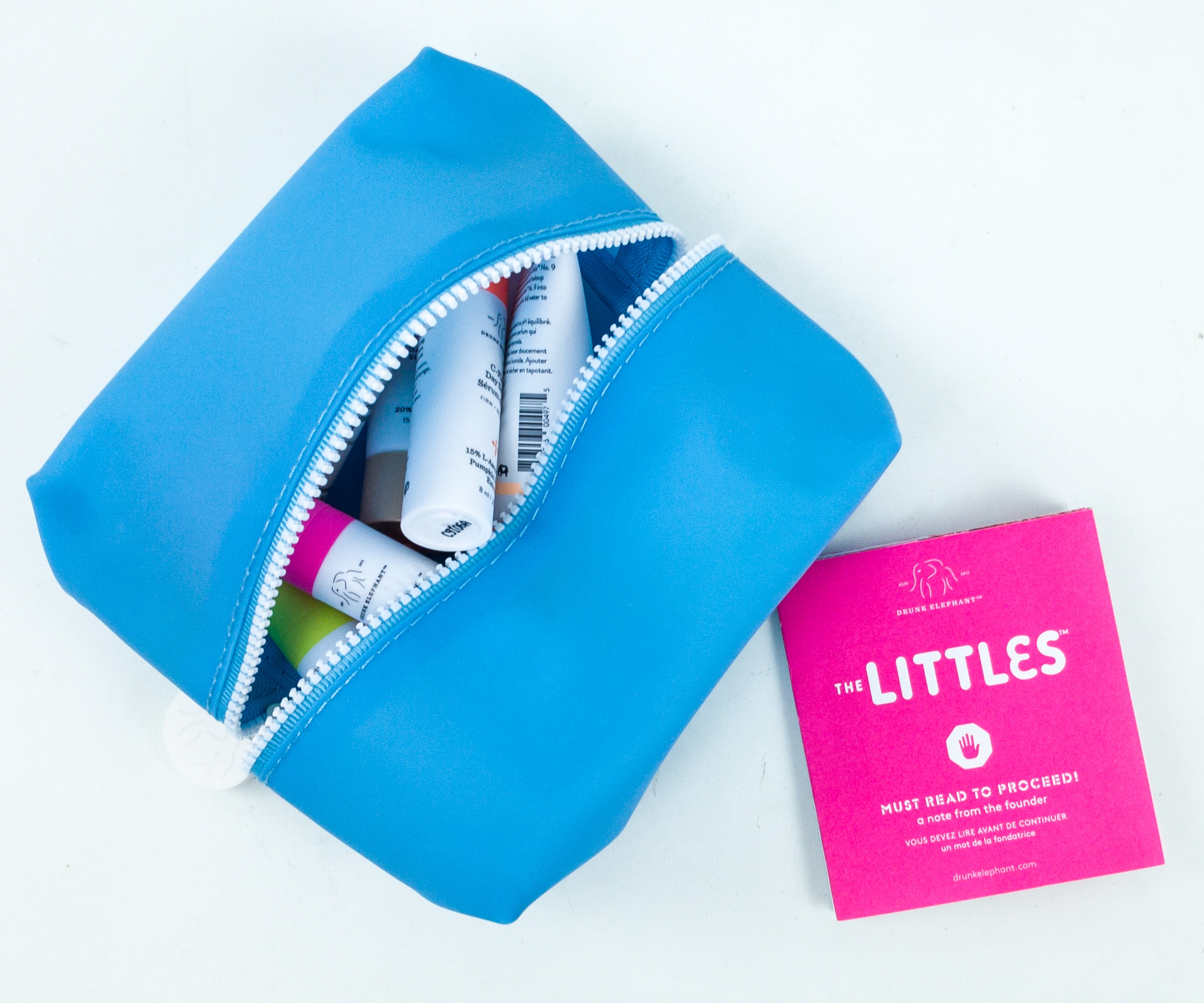 It also includes a booklet to introduce you further to the products inside the kit.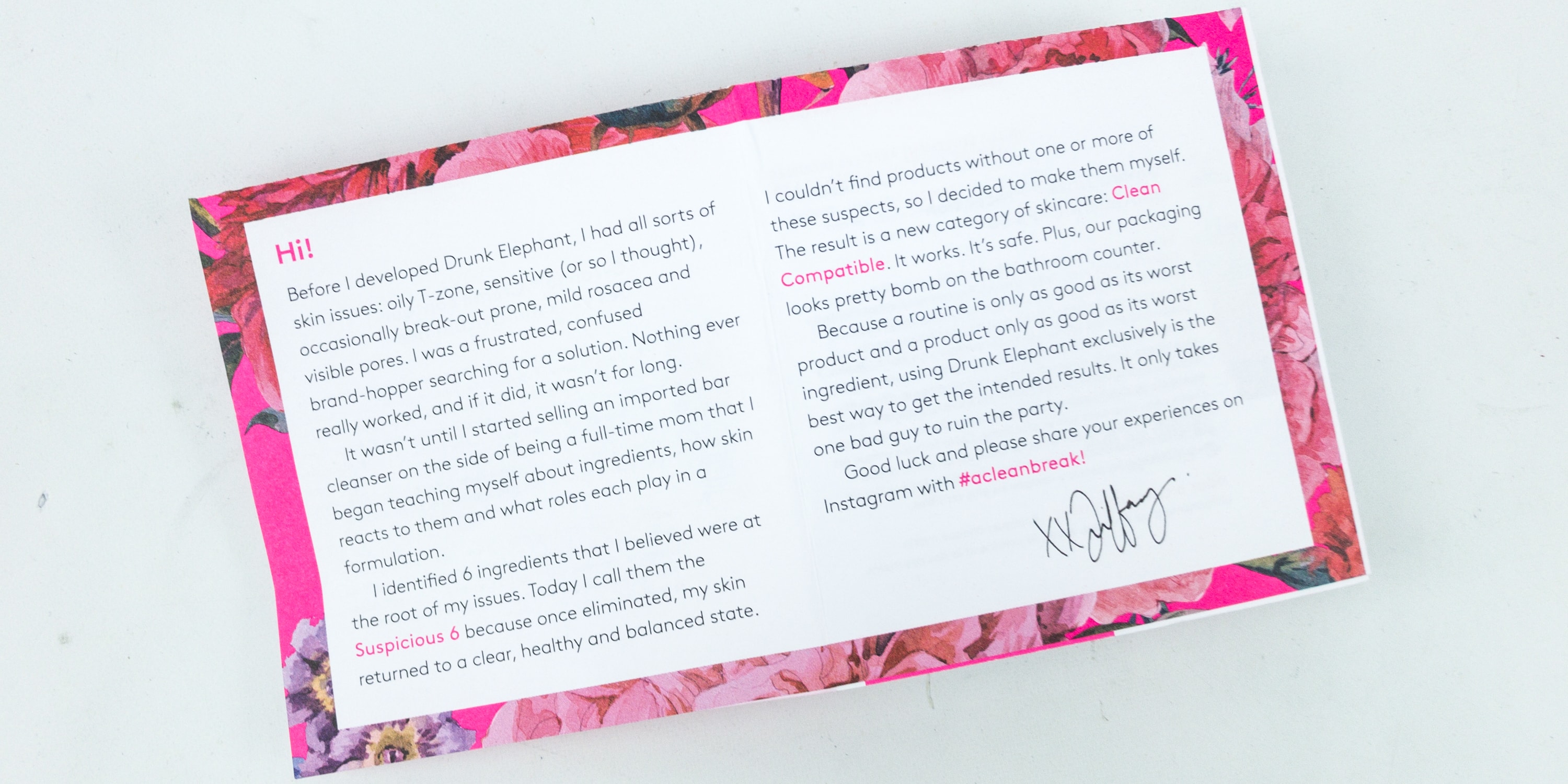 There's also a message from the brand's founder.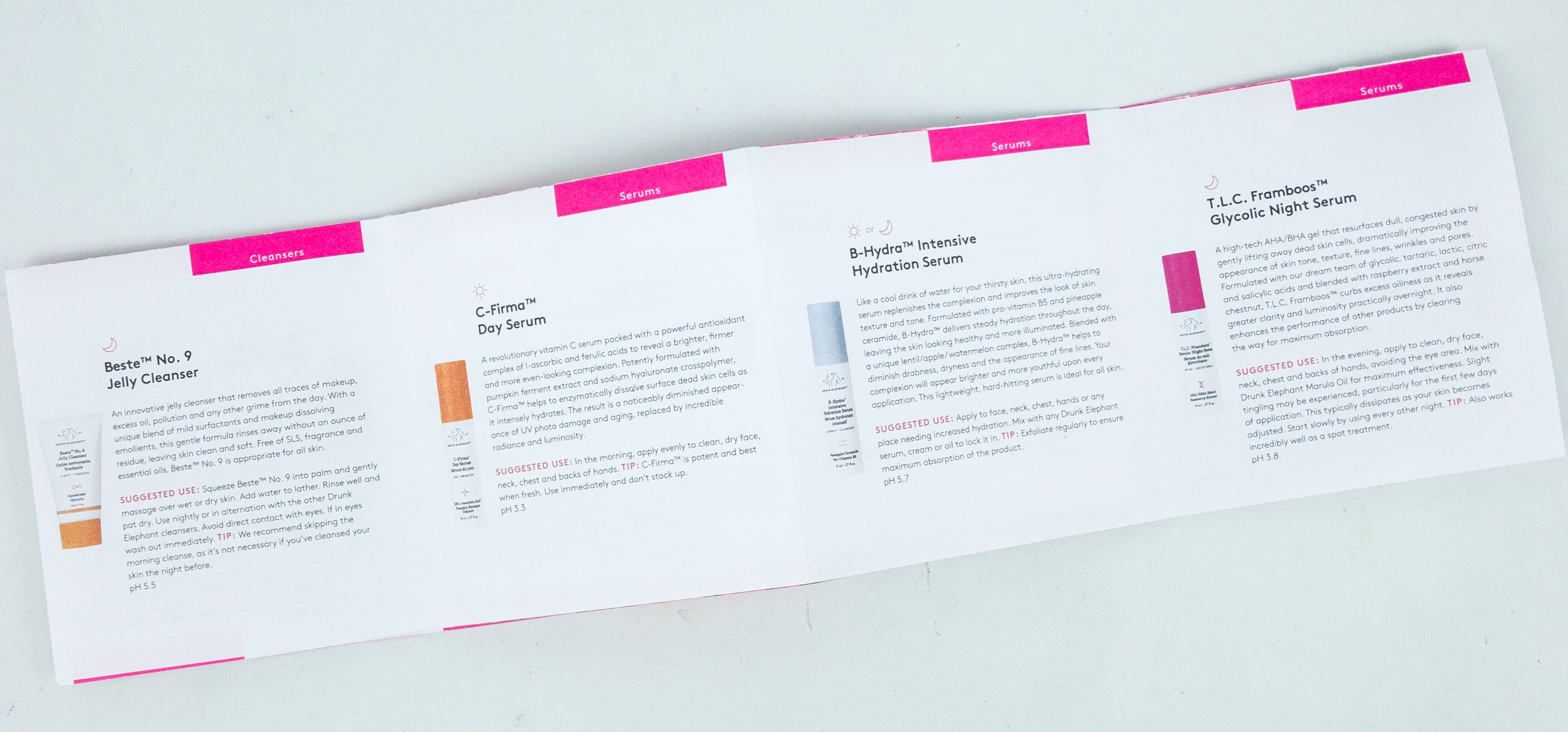 They listed all the products in the kit, with suggestions and how to use them.
I appreciate that they included this booklet and that they listed all the items with photos for easy identification.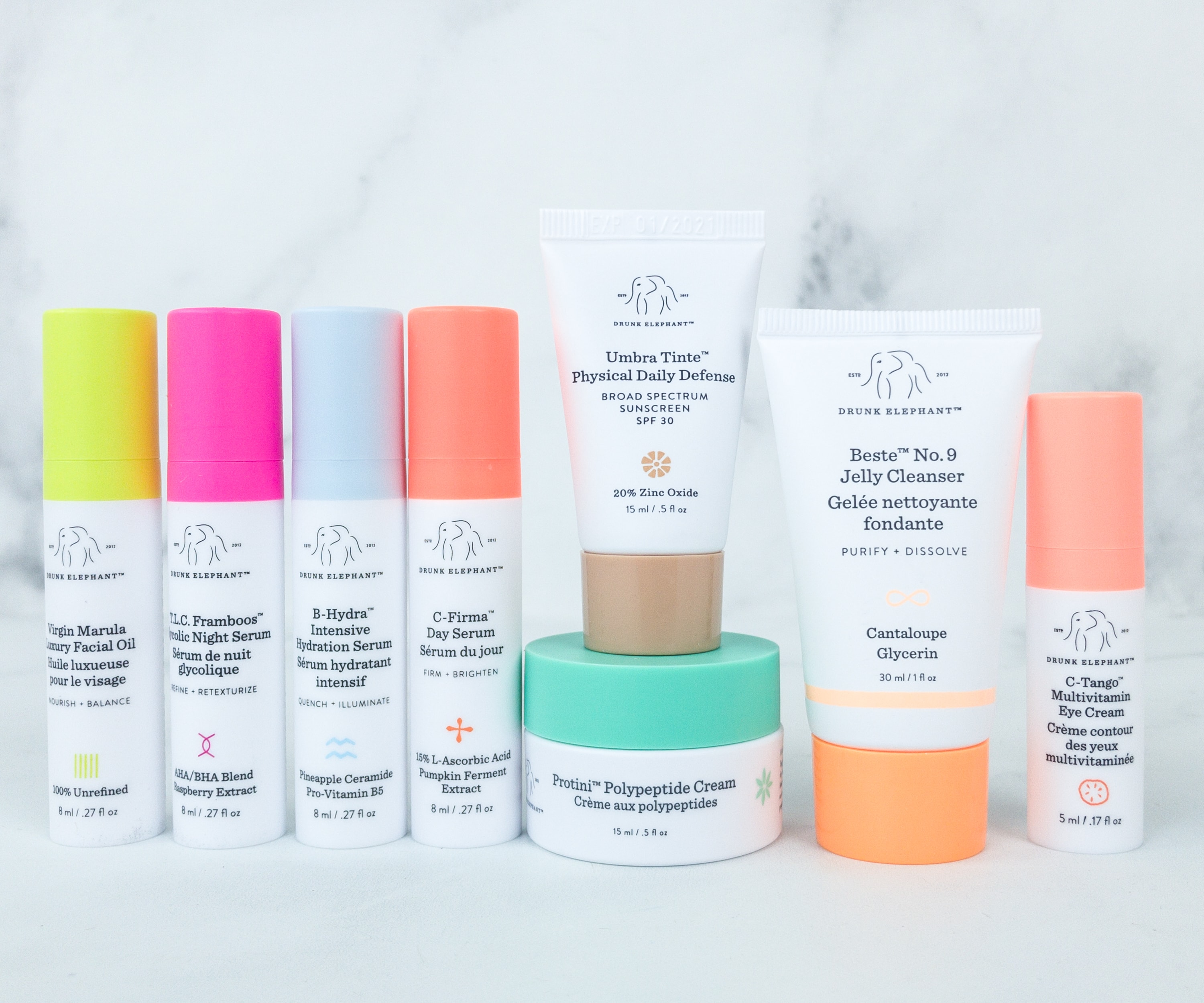 Here are all the products in the kit! I love that they're color-coded!
We've got 3 serums made with healthy ingredients like fruit extracts, and 1 moisturizer that's ideal even for those who have sensitive skin. They're packed in an 8 ml pump bottle.
Also included in the kit are an SPF 30 sunscreen in a 15 ml tube and a jelly cleanser in a 30 ml tube.
The containers are well-designed, ensuring that the product will be easily dispensed without any mess.
Only one product was packaged in a tub, and it's a moisturizing cream. Lastly, there's an eye cream which is in an airless pump packaging just like the serums. All of them are fantastic and gentle on the skin. This is a beautiful way to explore a great brand!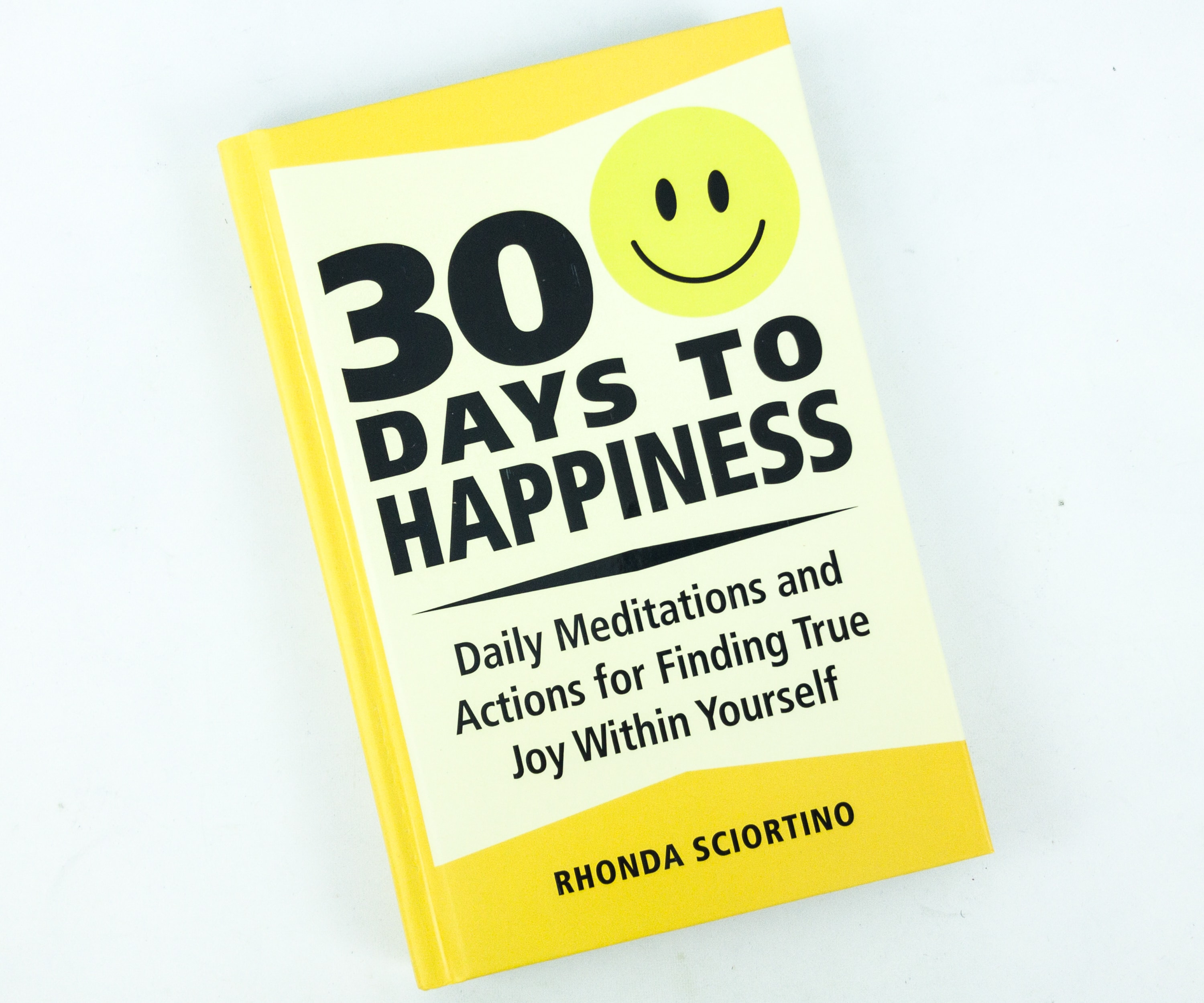 30 Days To Happiness by Rhonda Sciortino ($11.08) A book is included in the box, and it's all about finding happiness. If you're into self-help, this might be worth a read.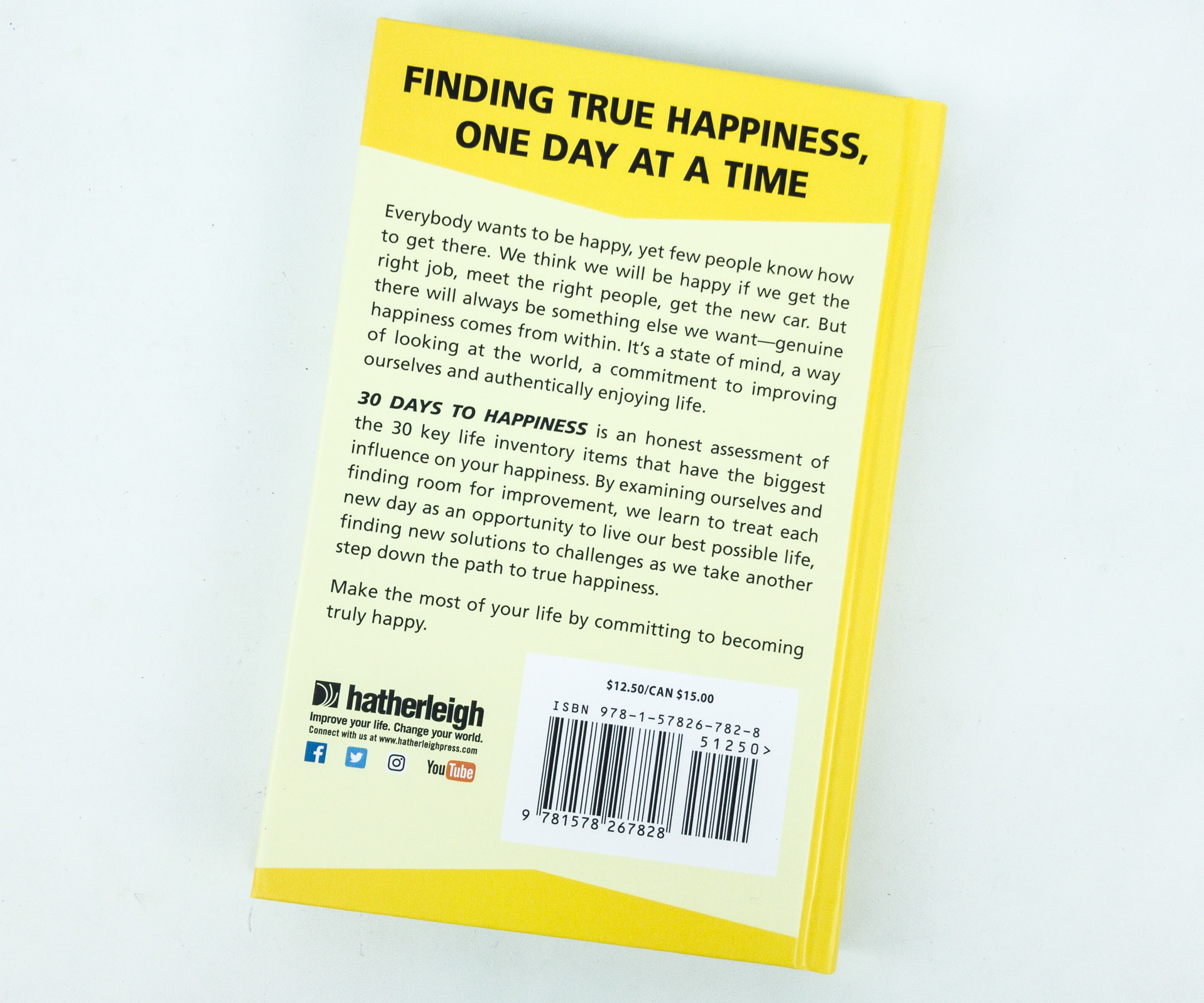 Everybody wants to be happy, yet few people know how to get there. We think we will be happy if we get the right job, meet the right people, get the new car. But there will always be something else we want—genuine happiness comes from within. It's a state of mind, a way of looking at the world, a commitment to improving ourselves and authentically enjoying life.

30 DAYS TO HAPPINESS is an honest assessment of the 30 key life inventory items that have the biggest influence on your happiness. By examining ourselves and finding room for improvement, we learn to treat each new day as an opportunity to live our best possible life, finding new solutions to challenges as we take another step down the path to true happiness.

Make the most of your life by committing to becoming truly happy.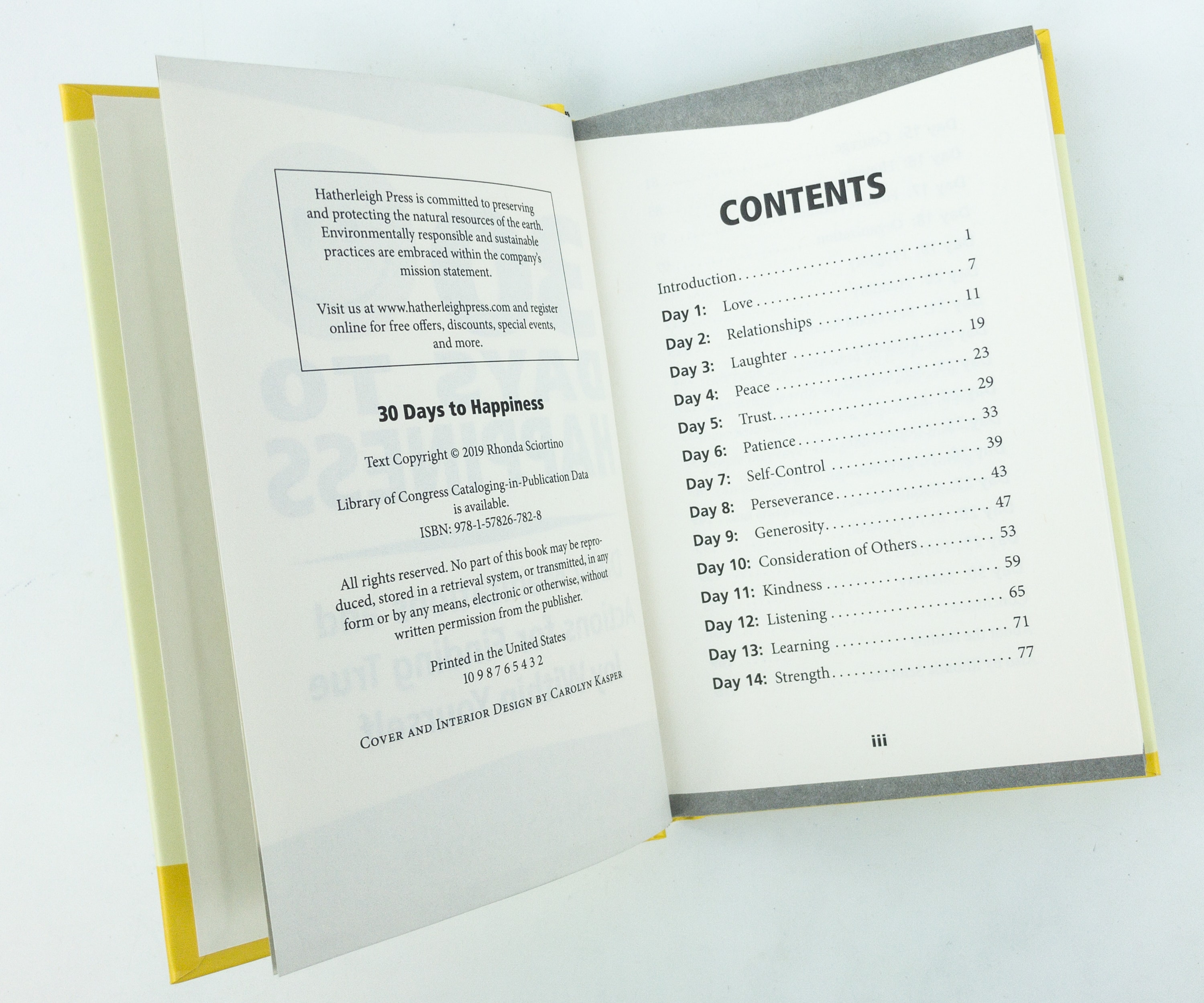 There are many sources of happiness and many ways to find happiness. The table of contents gives us a glimpse of that.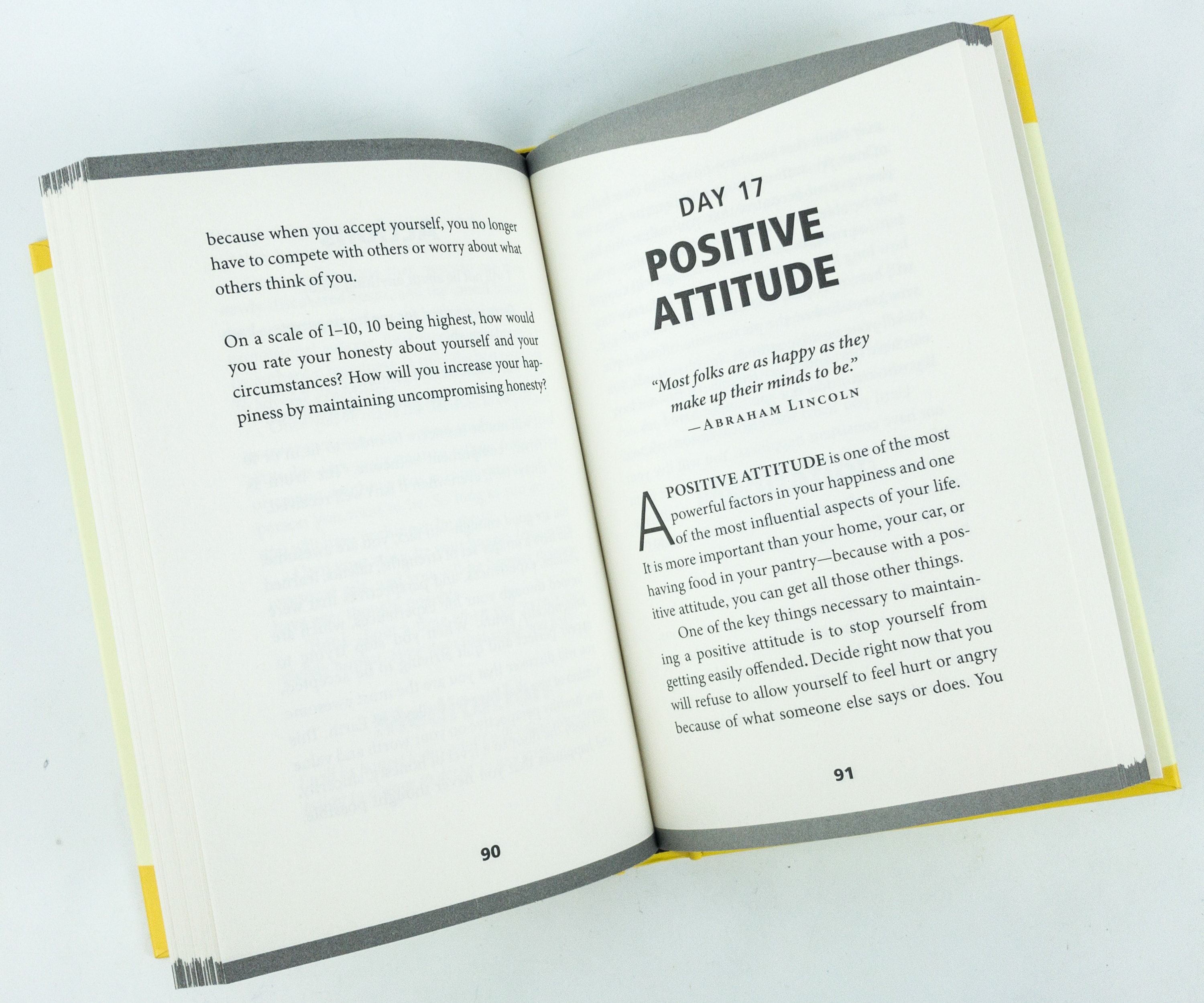 The reader is meant to read one topic per day. Each topic starts with an inspiring quote.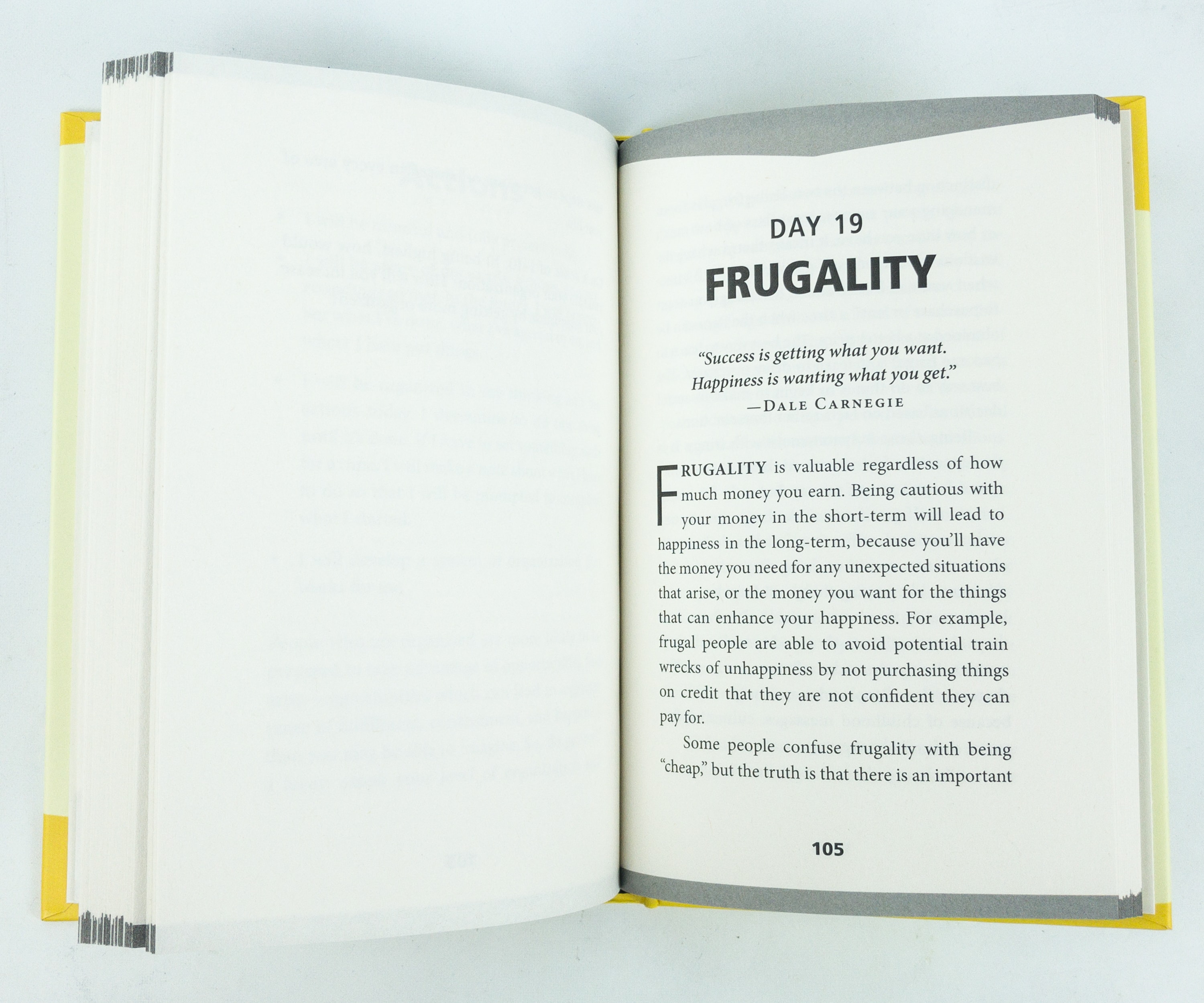 It's a well-written book, encouraging us to pay attention to the way we live.
Vunder Tahiti Tealight ($21) Here's something for the home, a versatile candleholder with a teak base. The candle and fillers are not included.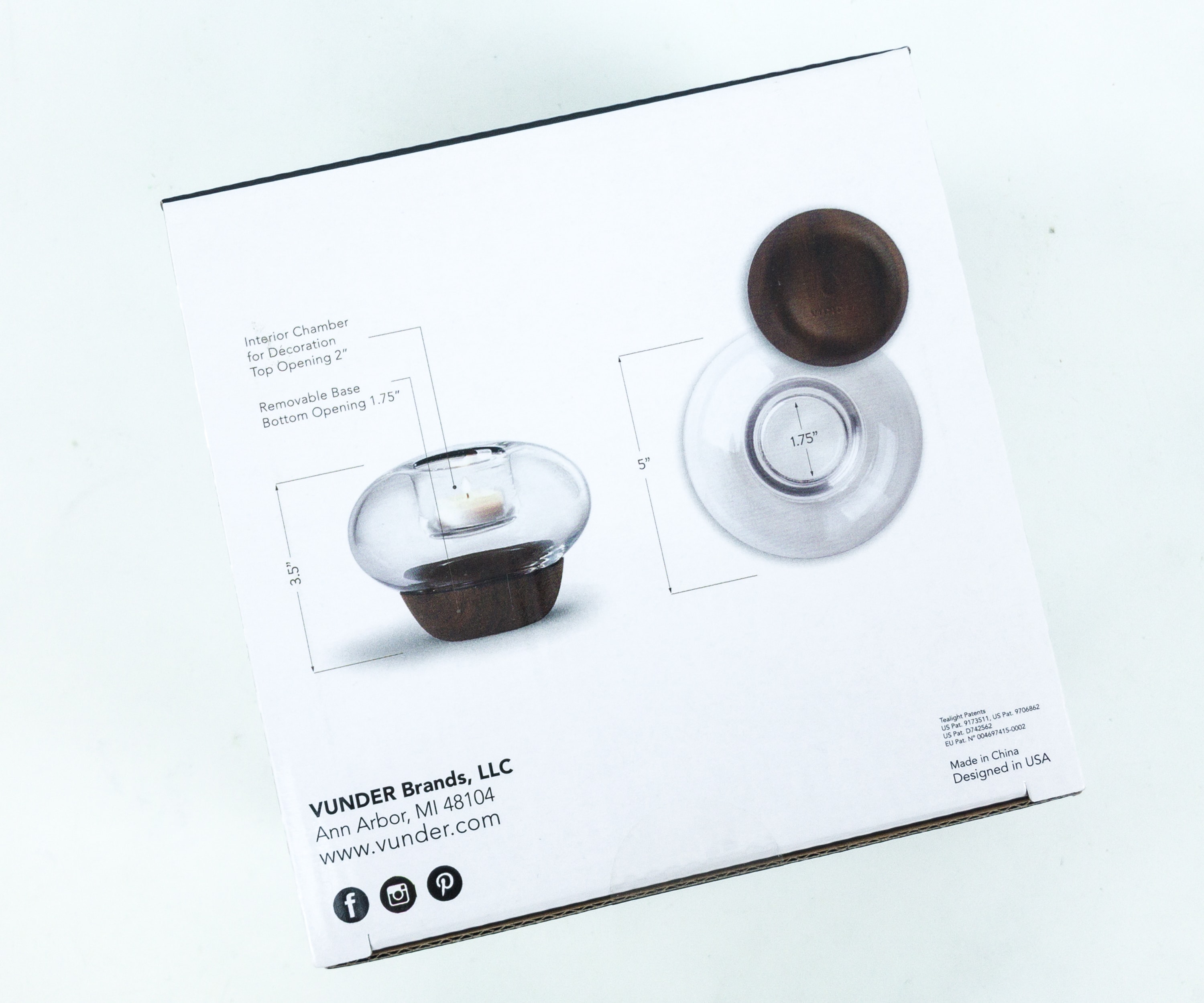 One side of the box shows the different parts of the candleholder.
The other sides of the box show you various possibilities on how you can use the candleholder to decorate your space.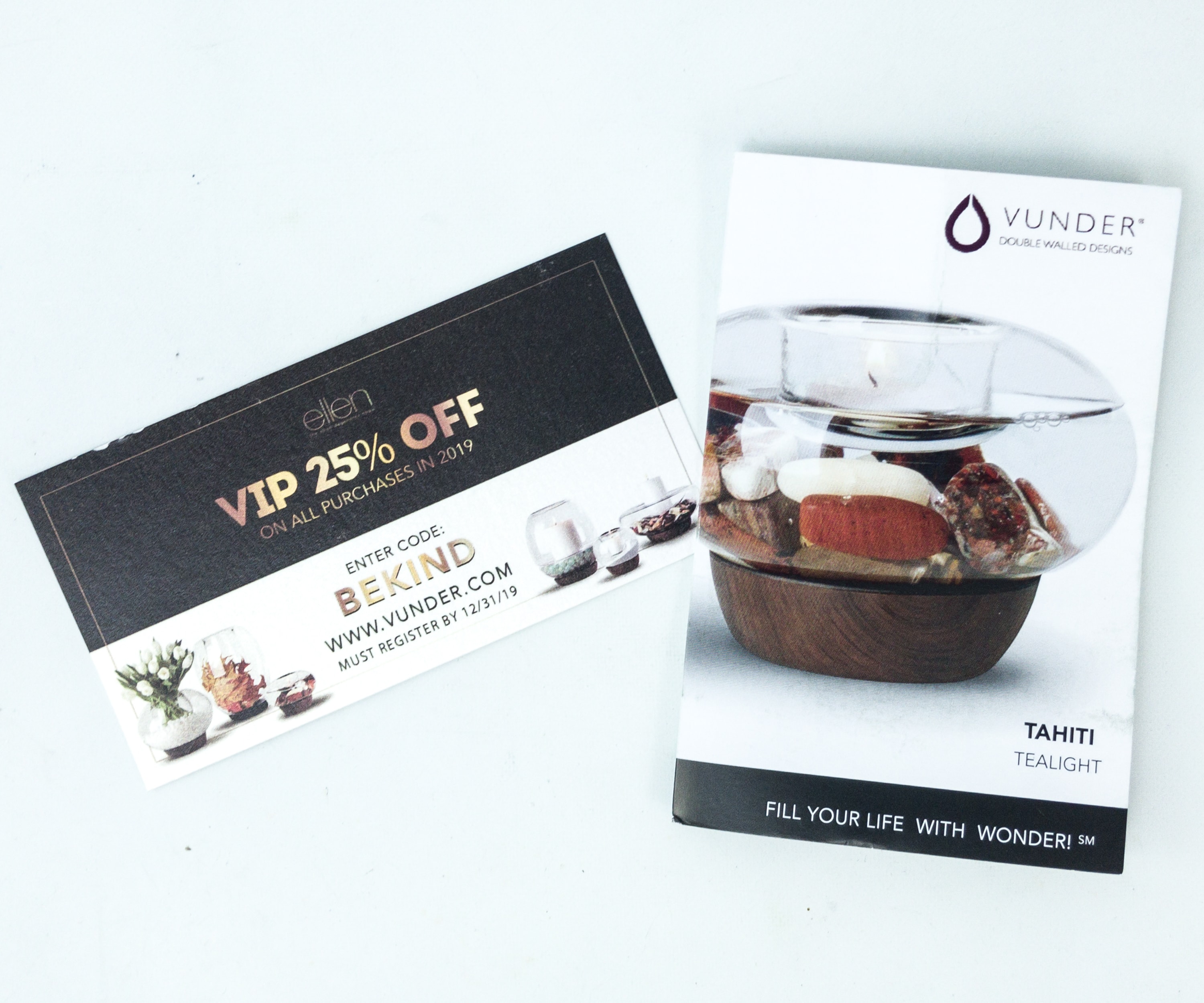 It includes a coupon code and an information brochure.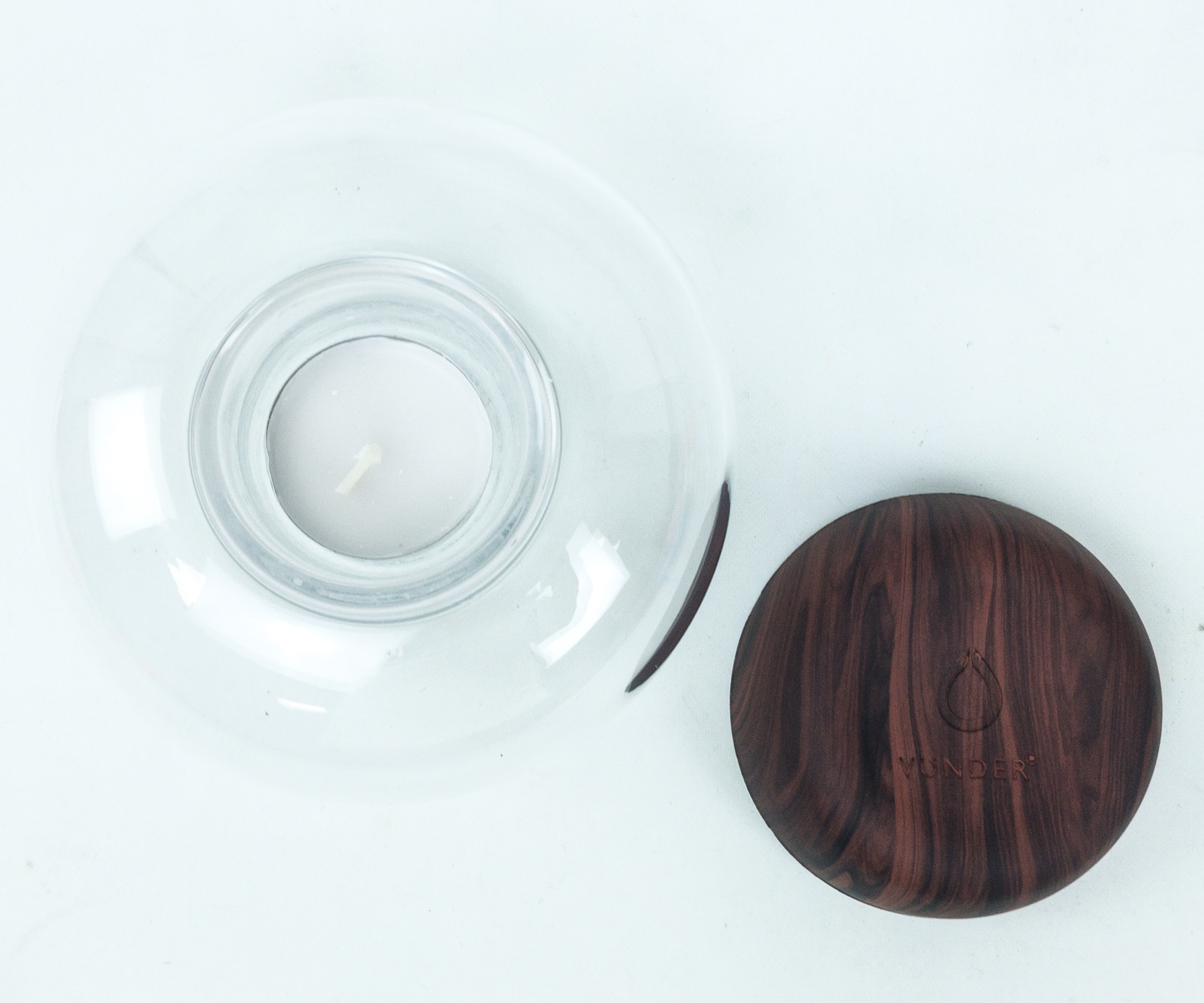 It can fit a full-sized glass votive with a candle in the middle, while the sides can accommodate whatever decor you want to put, like pebbles, glitters, flowers, or even colored water! And yes – despite the packaging, the candle came in!
The glass was handblown to create a unique shape and design. No need to worry about the candle and the decor you prefer getting in contact because they're in separate chambers.
It looks plain and simple when there's no decor, and once you've started putting various things in there, you'll realize that the possibilities for decorating this candleholder are endless. It's so unique and definitely deserving to be a table centerpiece.
Boxed Water Mini Boxed Water & Coupon ($20) Boxed Water is from a sustainable water company. Instead of putting water in plastic bottles, they help reduce plastic waste by packaging the drinking water in cartons.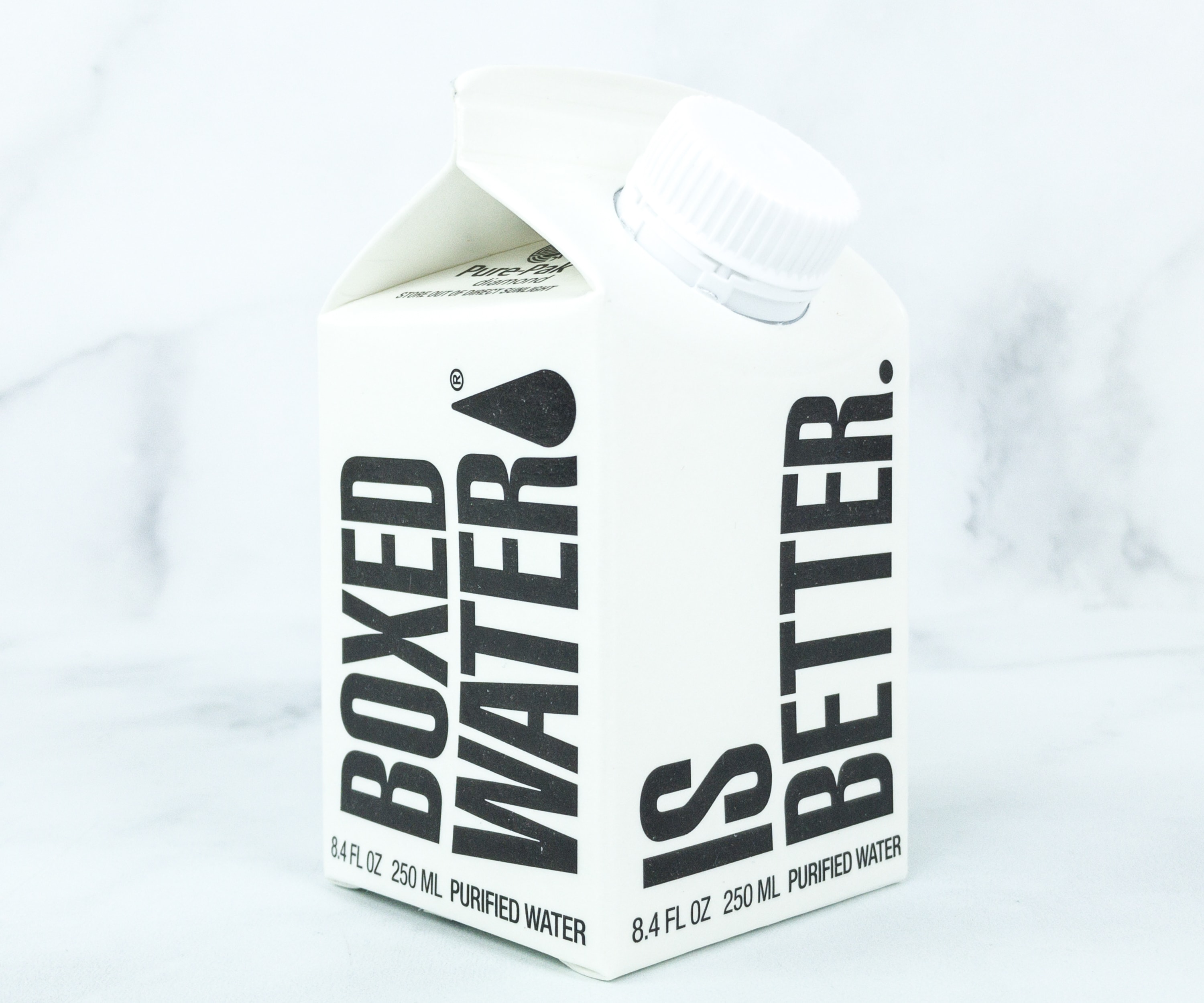 No need to cut the carton or punch a hole to be able to drink from it. Just twist the cap to open!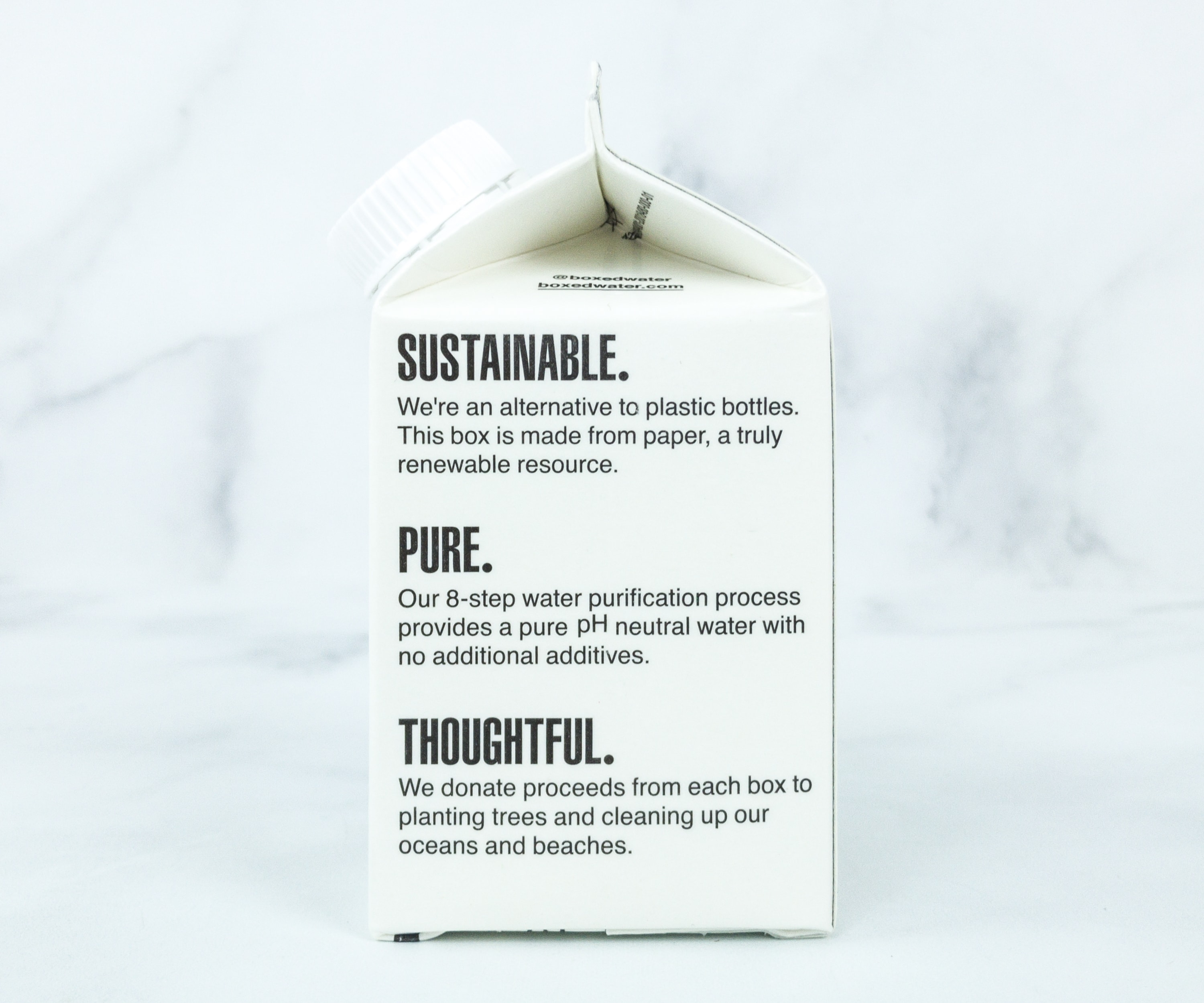 Their water has undergone an 8-step purification process. More information about their company's advocacy are listed on one side of the carton.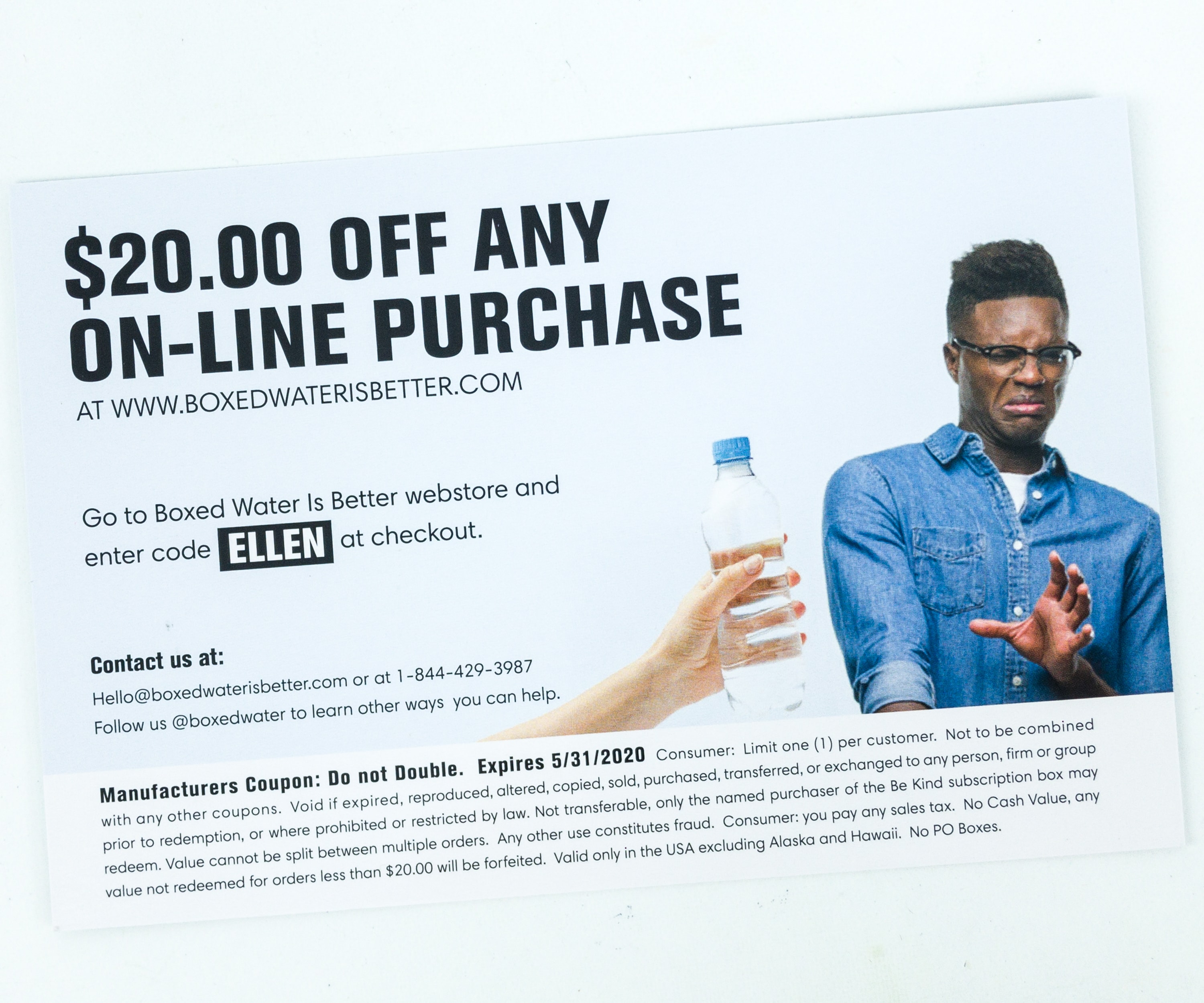 We also got a promotional card from Boxed Water, it includes a $20 off coupon code.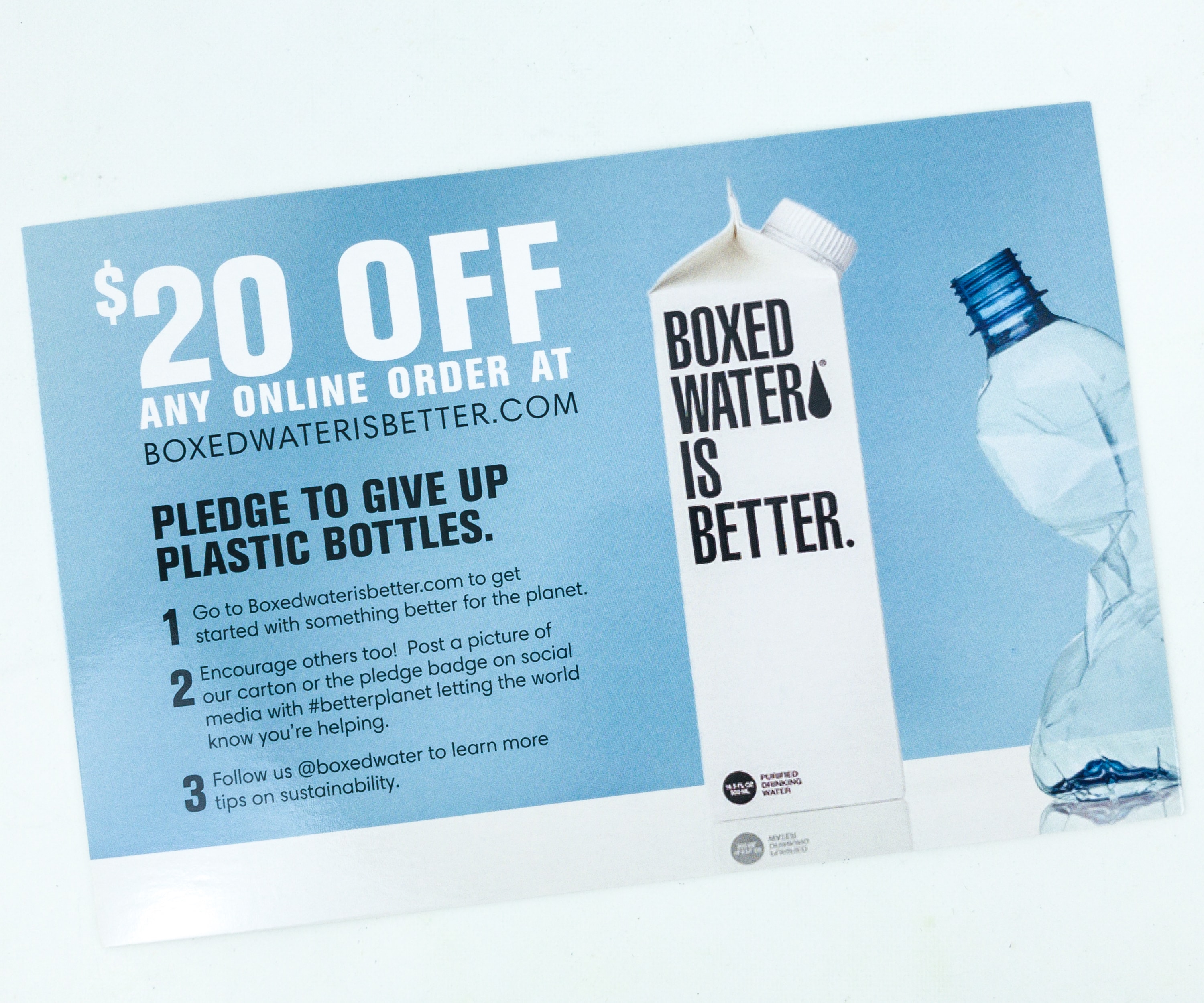 At the back, they listed steps on how you can get started with your pledge to giving up plastic bottles.
You can get a 24 pack of the small waters for $4.74 shipped, but you'll need to verify your purchase of the Ellen box by emailing [email protected] I proactively forwarded my ship notice.
This quarter's Be Kind by Ellen curation includes a good variety of items, from home items to skincare and everything in between. I love that the box will focus on different causes every quarter, making us more aware of what the world needs and encouraging us to make a difference even in our small ways. For this box, they focused on the awareness regarding plastic waste reduction by partnering with a sustainable water company that uses carton instead of plastic bottles for their packaging. It's amazing to know that such a company exists and that we get to try their product too. All in all, this is a fantastic box that supports good causes! Regardless if you're a fan of Ellen or not, the items they include are fun and usable! The Drunk Elephant and the cool candle decor are my fave items – wish they would've known that sending out the water code wasn't the best way to go about things (and it would have been better had they taken the next step of emailing unique codes to all purchasers).
What do you think of BE KIND by Ellen?