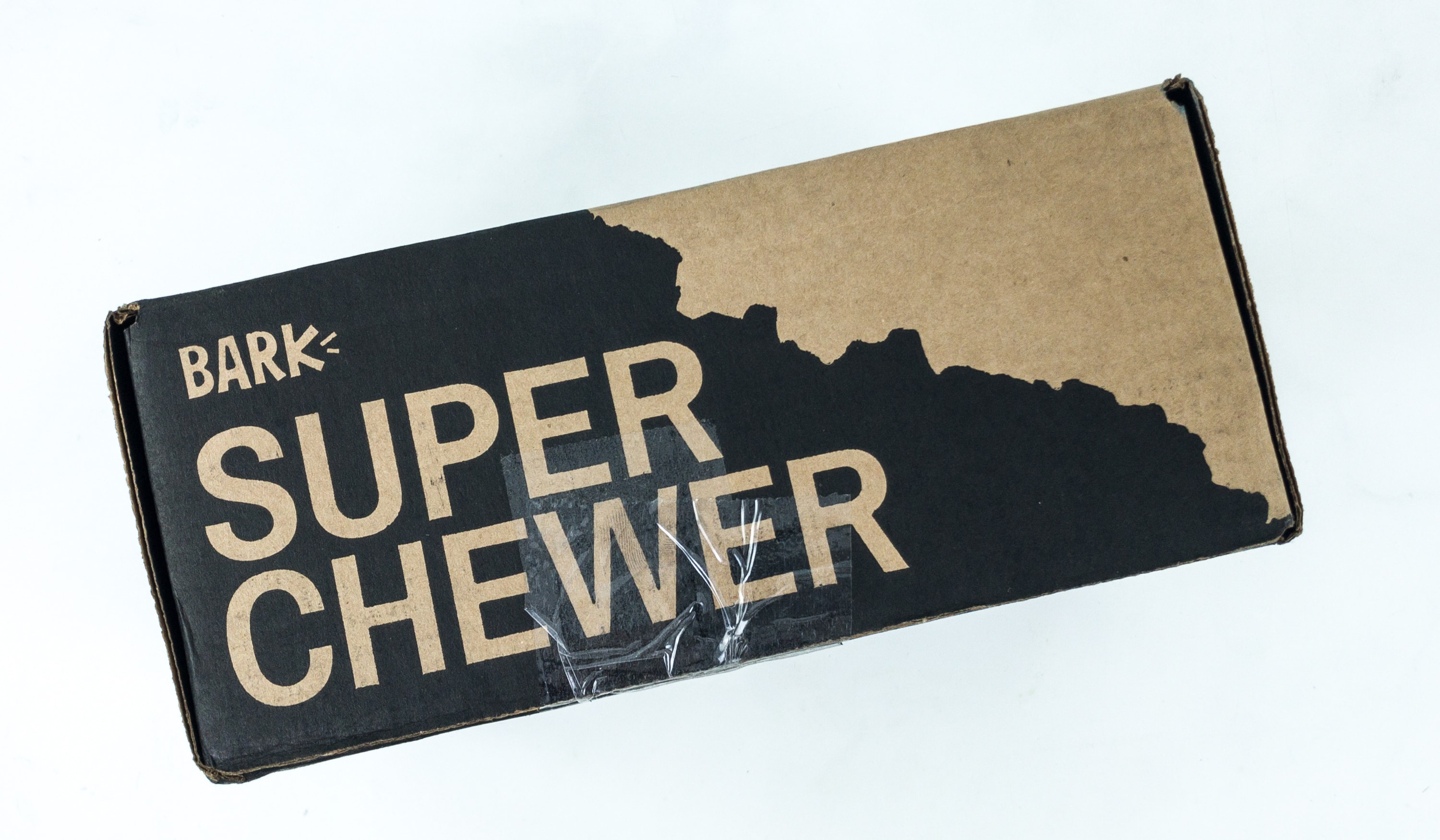 Super Chewer is a monthly subscription box for dogs "who demand a challenge." Each box has 4-6 dog products and is customized to the size of your pup, plus it has a cute theme. All natural treats, tough toys, and challenging chews are included in the monthly box.
DEAL: Get 50% off on your first box on a 6+ month subscription! No coupon needed, just use this link to subscribe.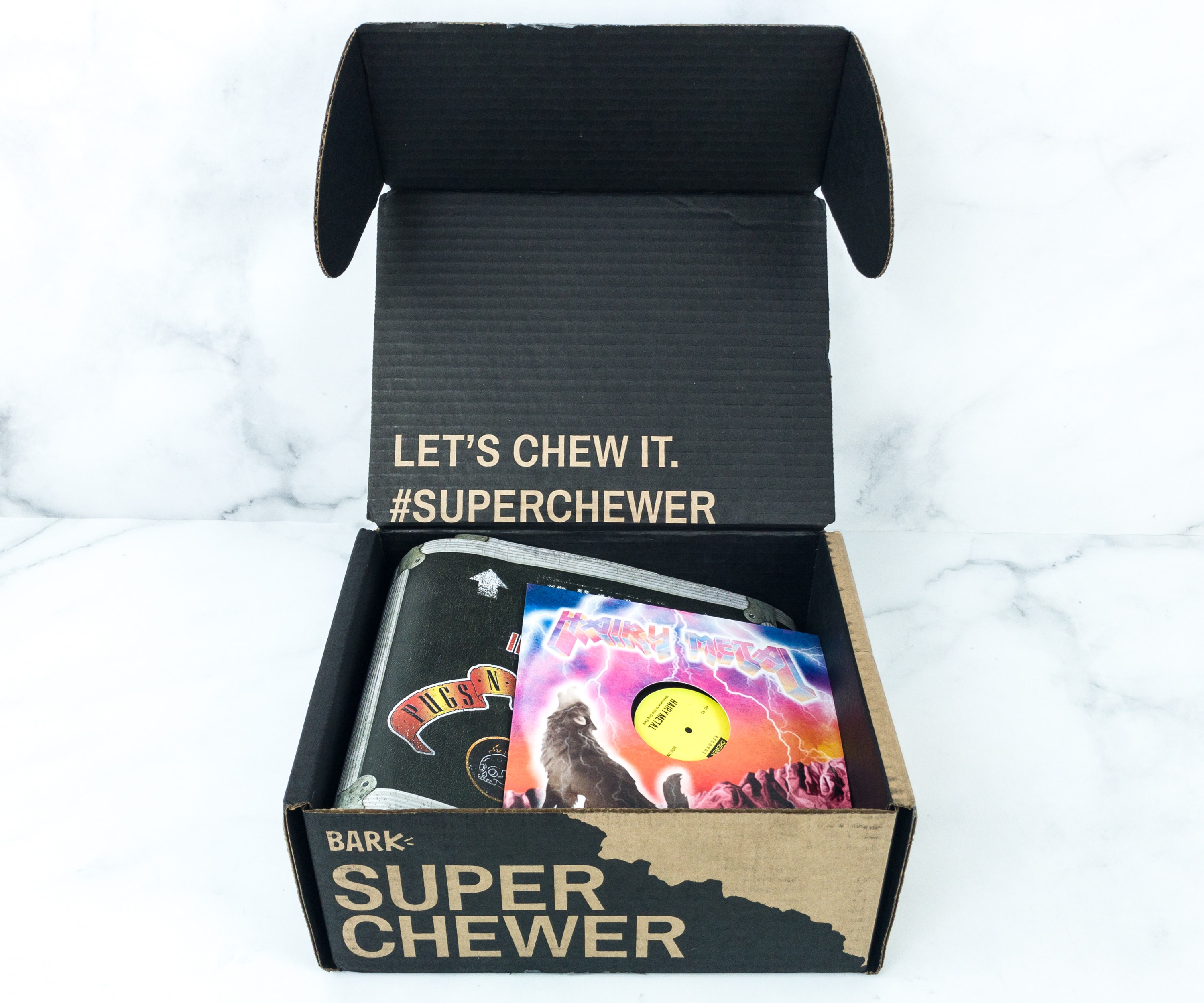 BarkBox will replace a toy for free if your dog defeats it!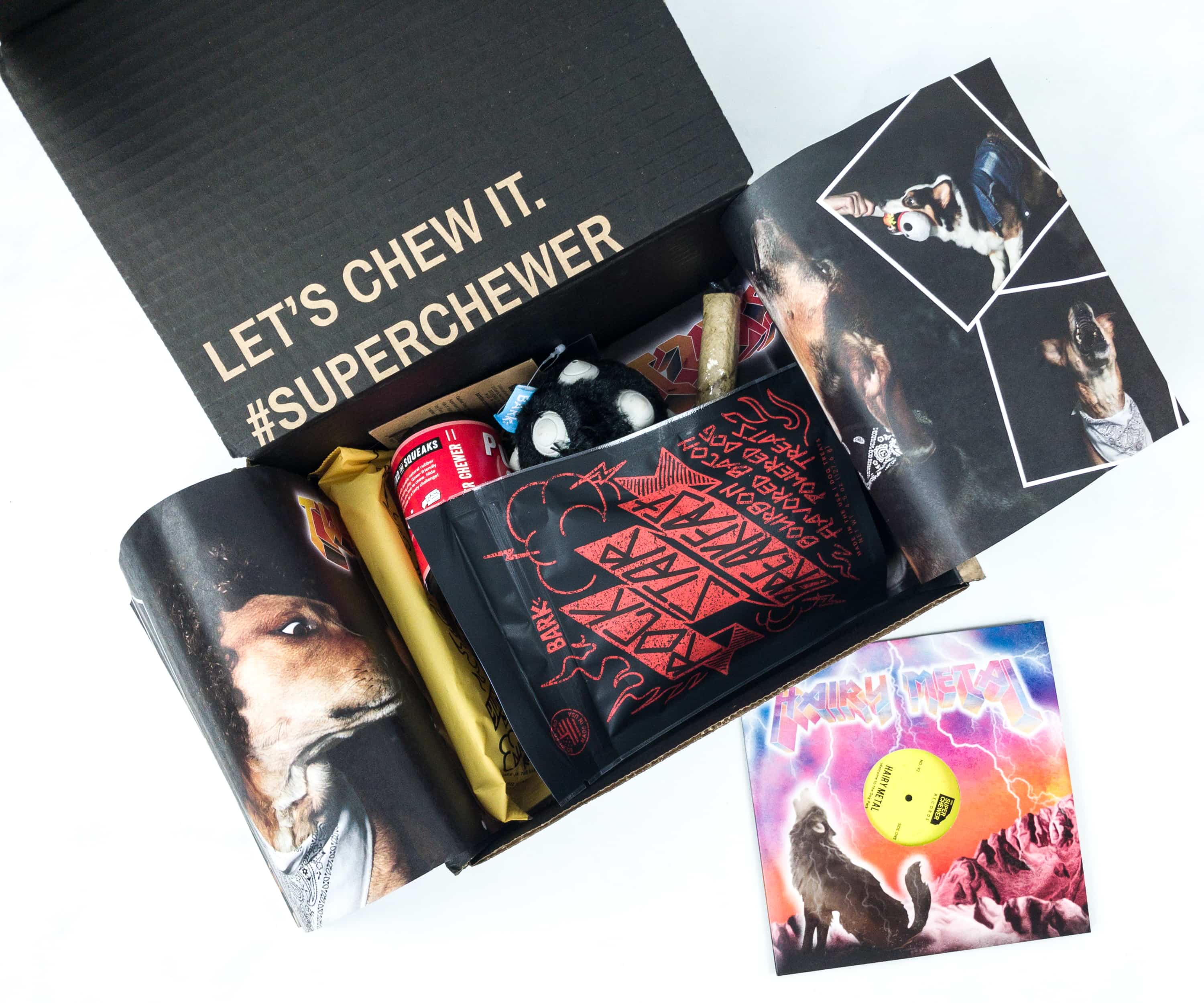 All the toys and treats are wrapped in a custom Barkbox paper.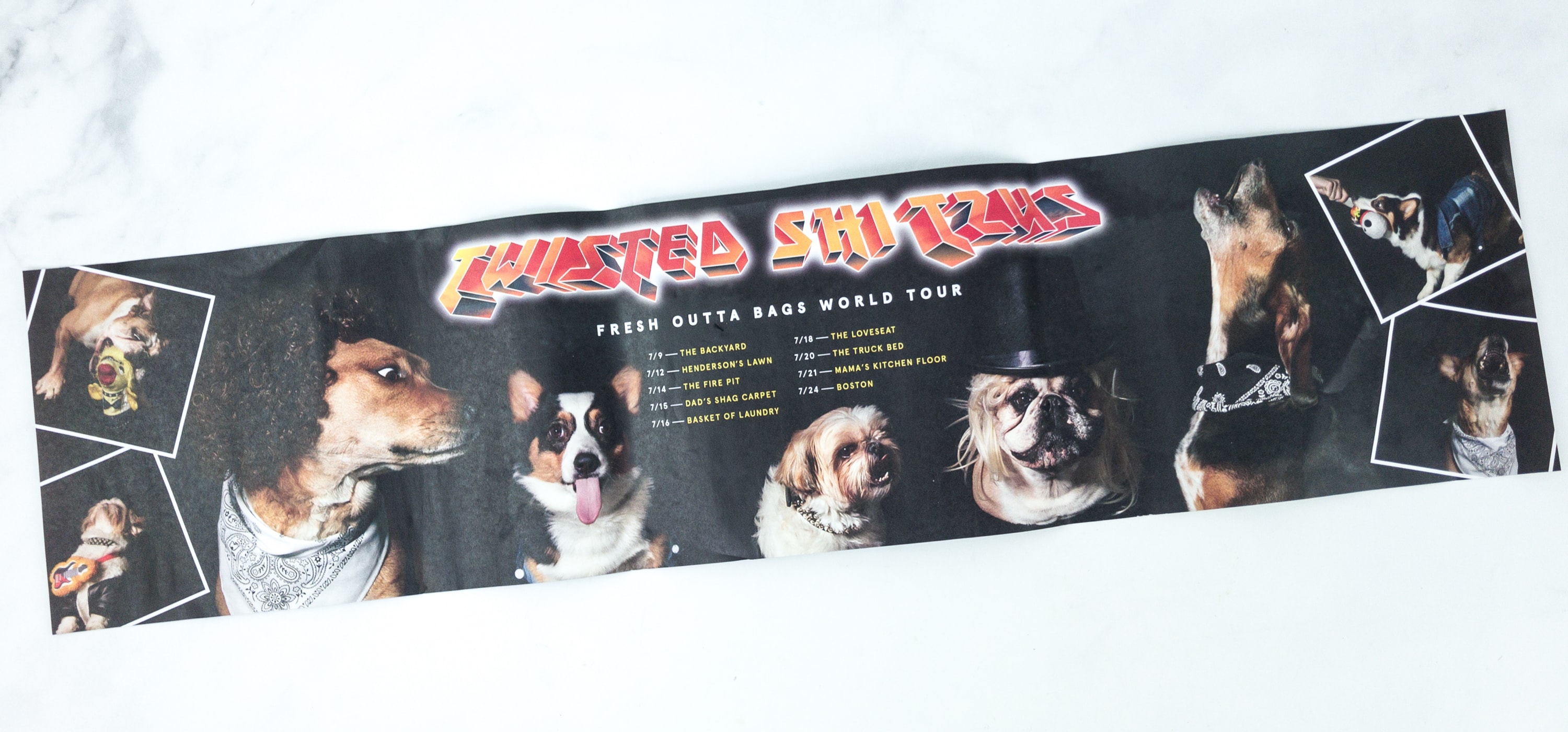 This month's wrapping paper is pretty unique, it features a black background with a photo of dogs whose poses are just like those on heavy metal soundtracks!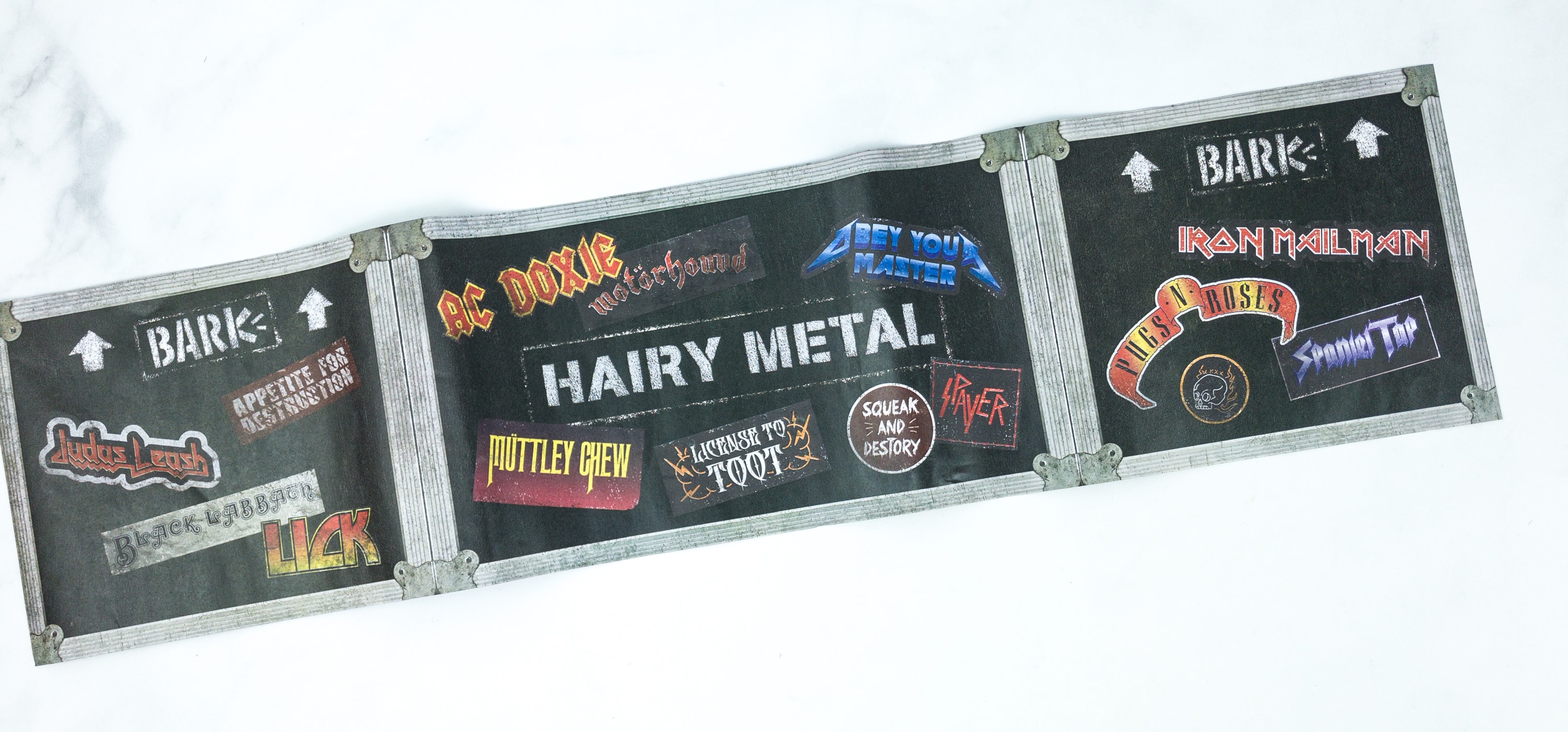 The back of the wrapping paper looks so cool as well, with all those pup band names!
The July 2019 Barkbox theme is Hairy Metal!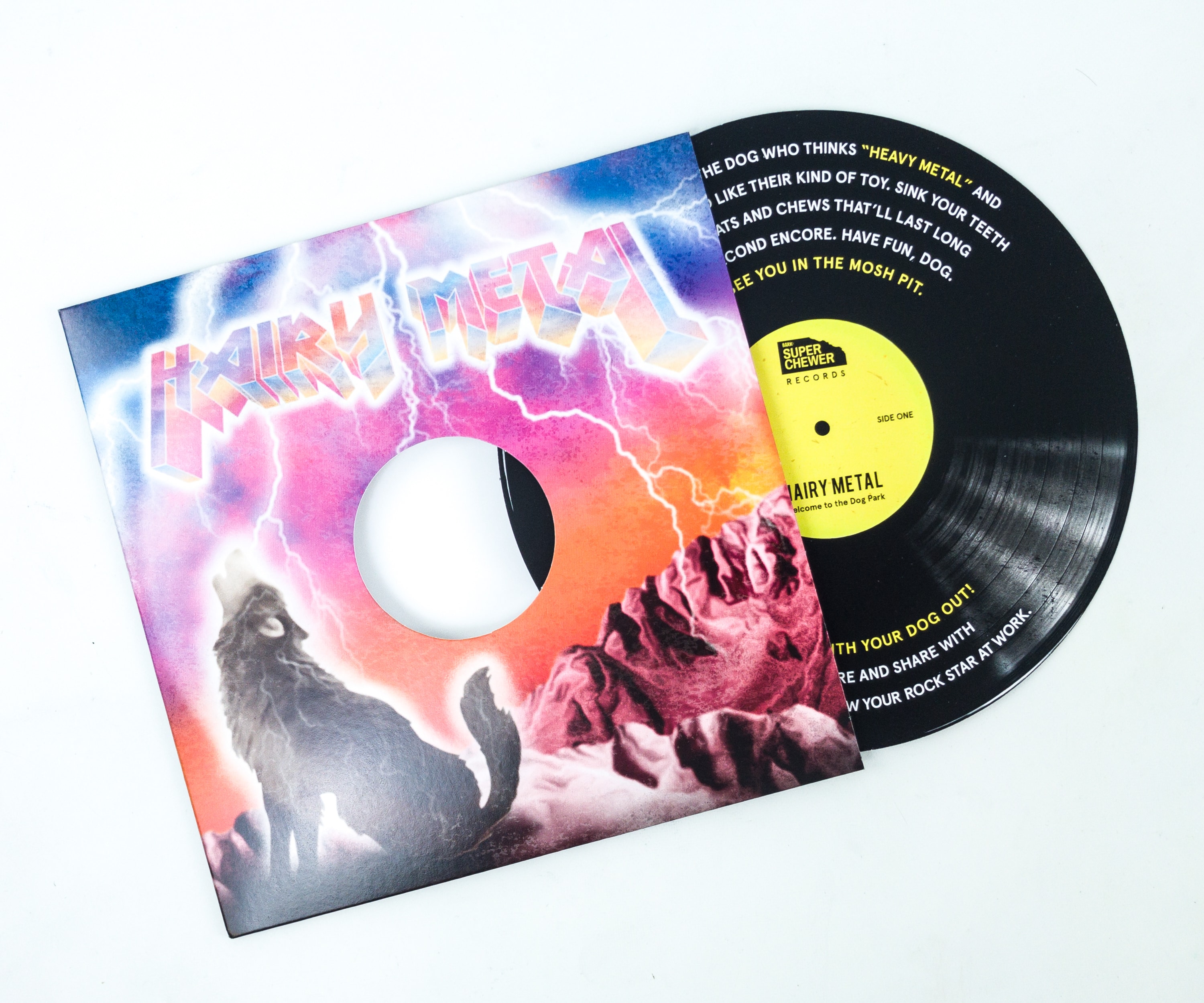 This month's box also includes a Hairy Metal CD.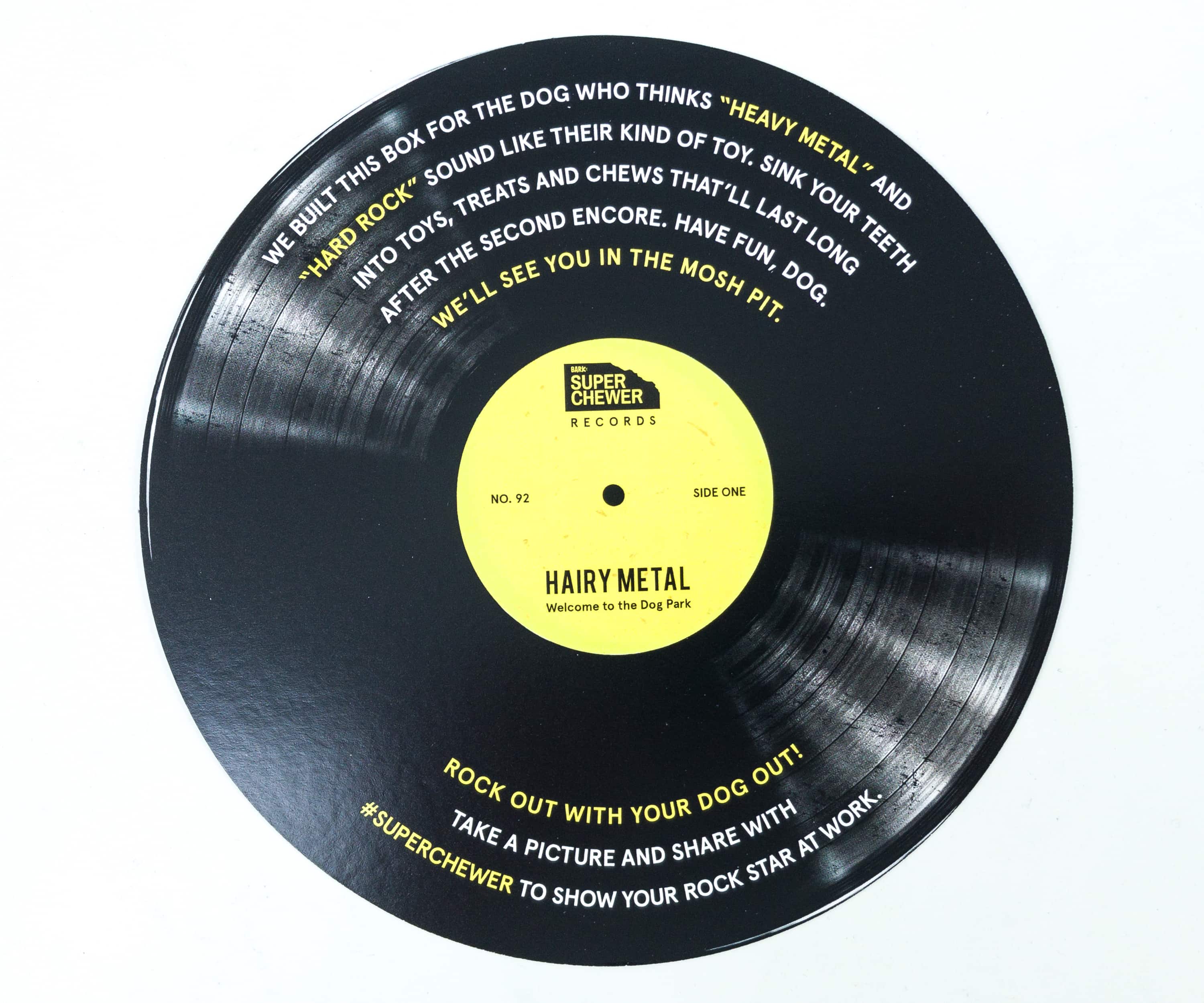 Barkbox encourages its subscribers to take a picture of their dog together with the items and share it using #SUPERCHEWER!
Featured at the back of the CD are all the items included inside the box.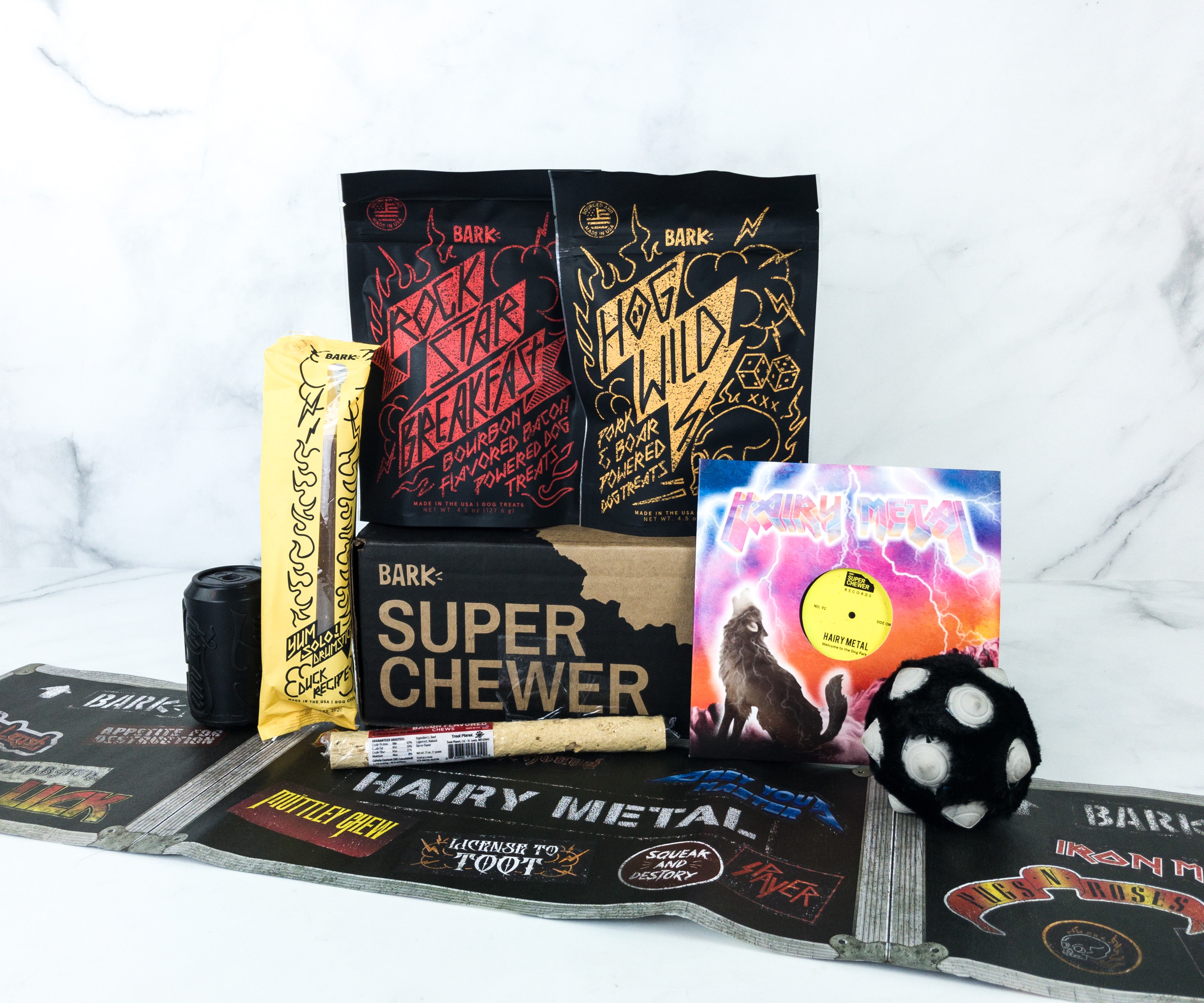 Here are all the items in this month's box!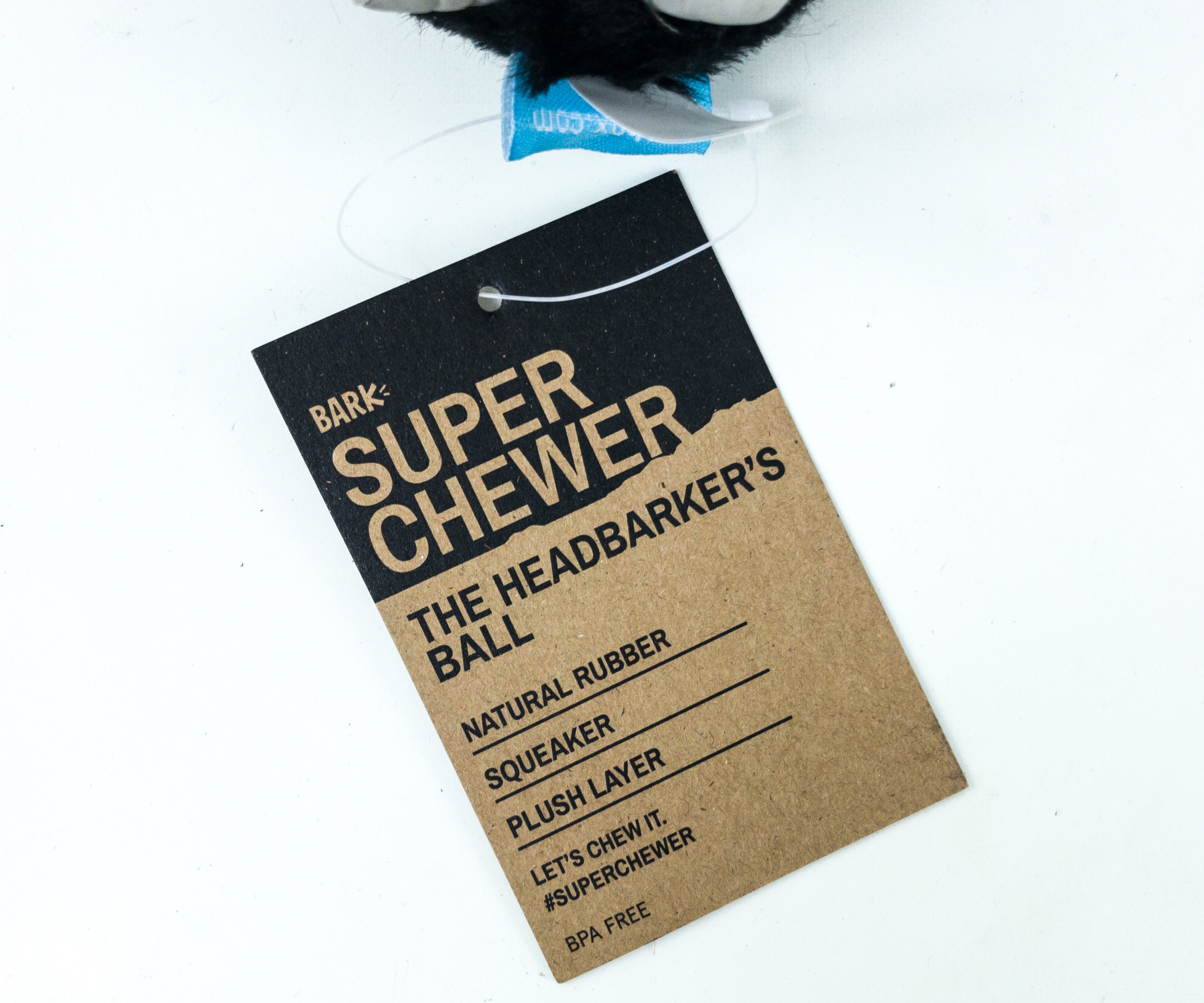 Barkbox Super Chewer The Headbarker Ball Squeaker. This toy is primarily made from natural rubber, squeaker, and layers of durable fabrics.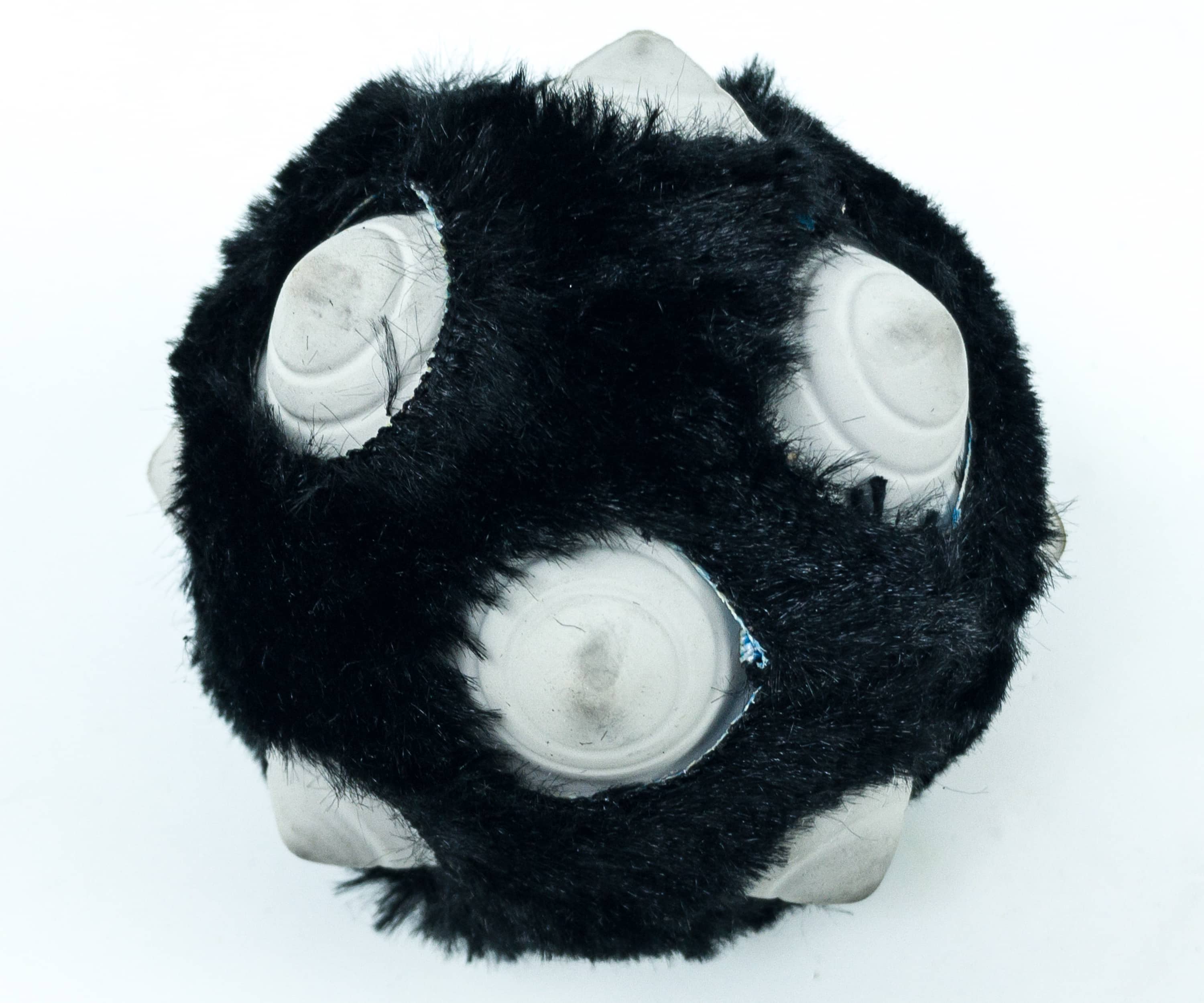 It's a morning star-shaped plush toy with a super soft, squeaky, and hairy texture. This is an ideal toy to play fetch with!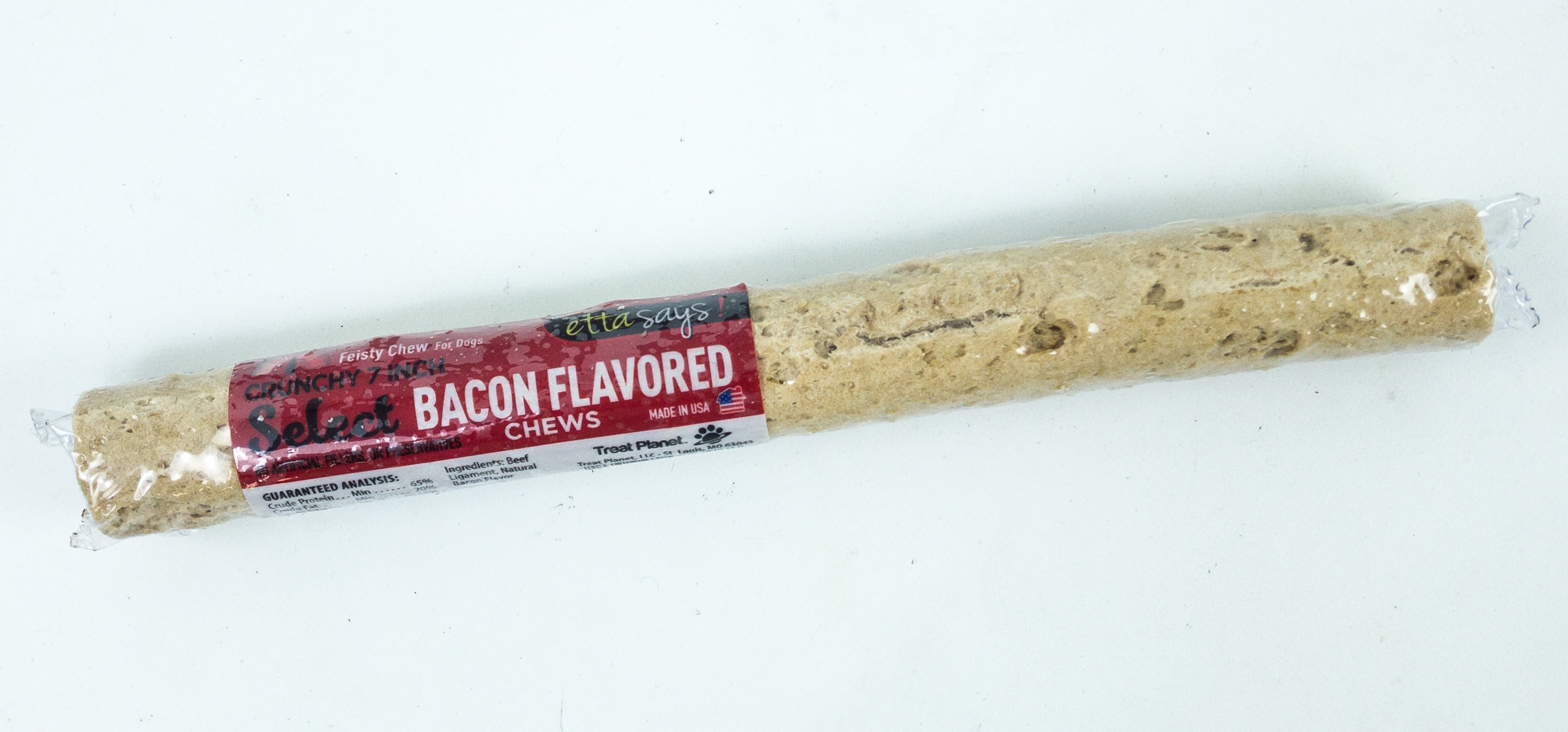 Etta Says! Select Bacon Flavored Chews ($2.06) Dogs deserve to be treated with bacon! We got a stick of bacon-flavored chews and it's dog-friendly because it contains all-natural and grain-free ingredients.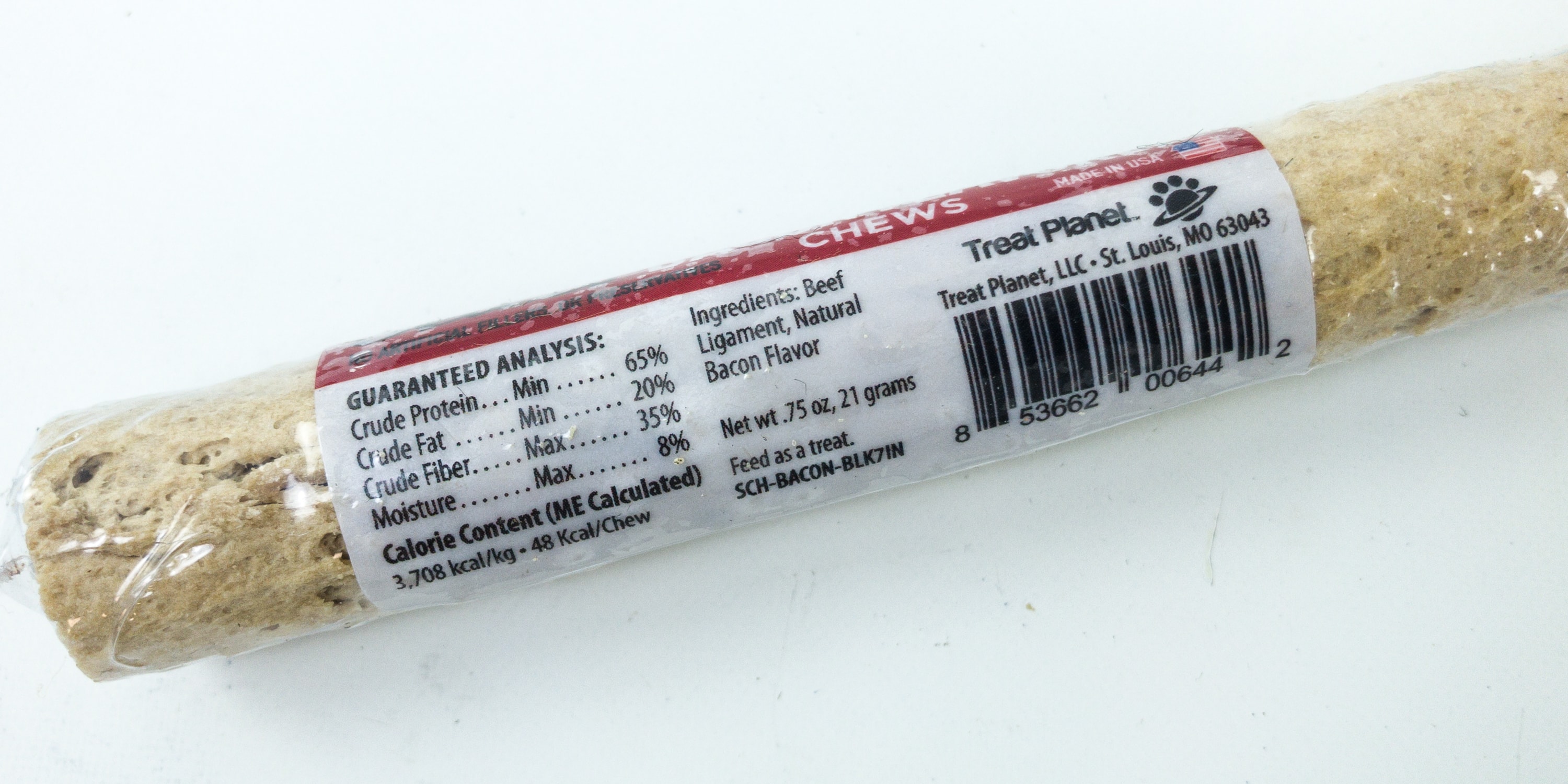 This treat is rich in protein, fiber, and other nutrients that help improve your dogs' digestion.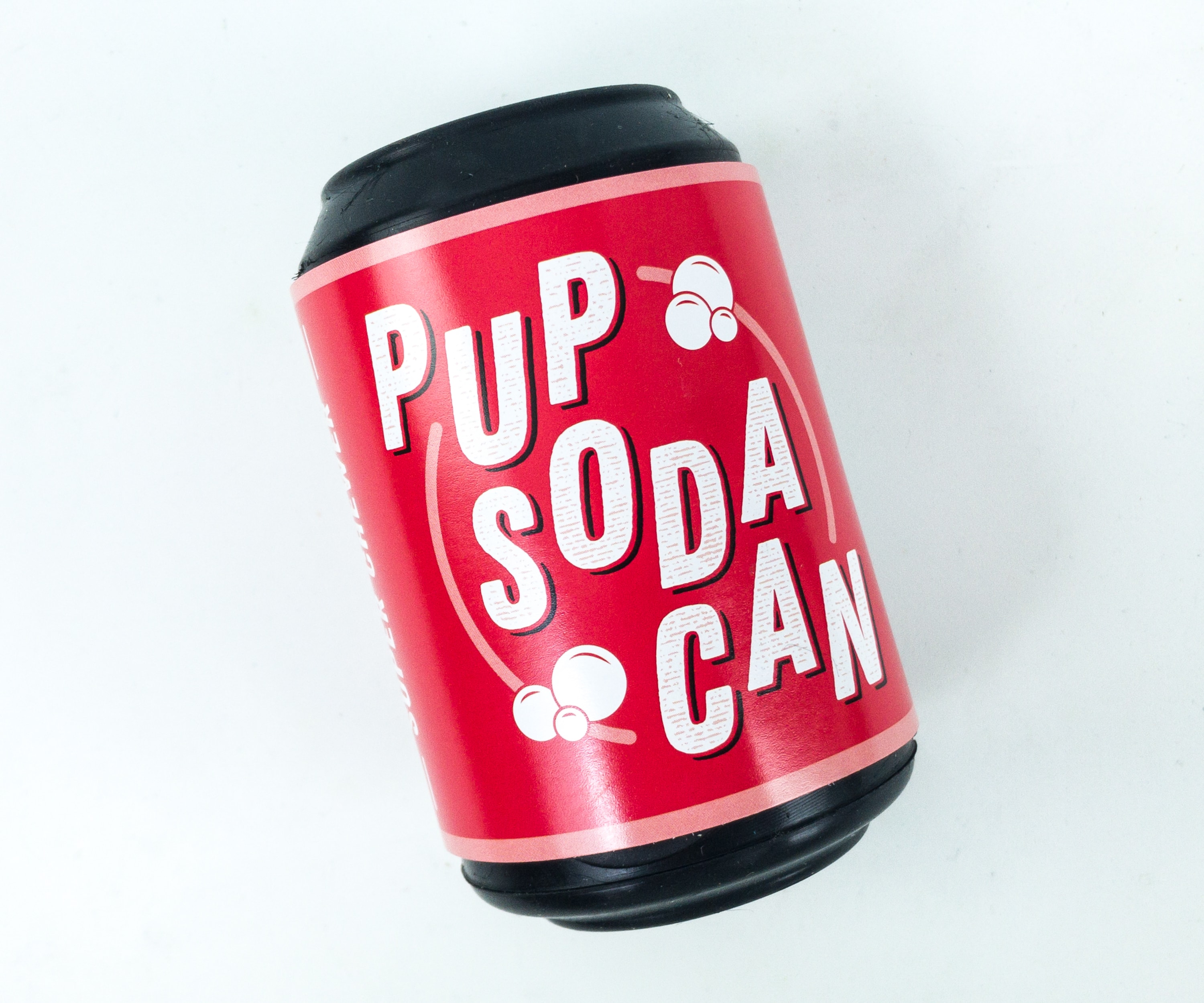 Barkbox Beahind The Squeaks Pup Soda Can Dog Toy. The next toy we got is a can-shaped plush toy made with durable natural rubber!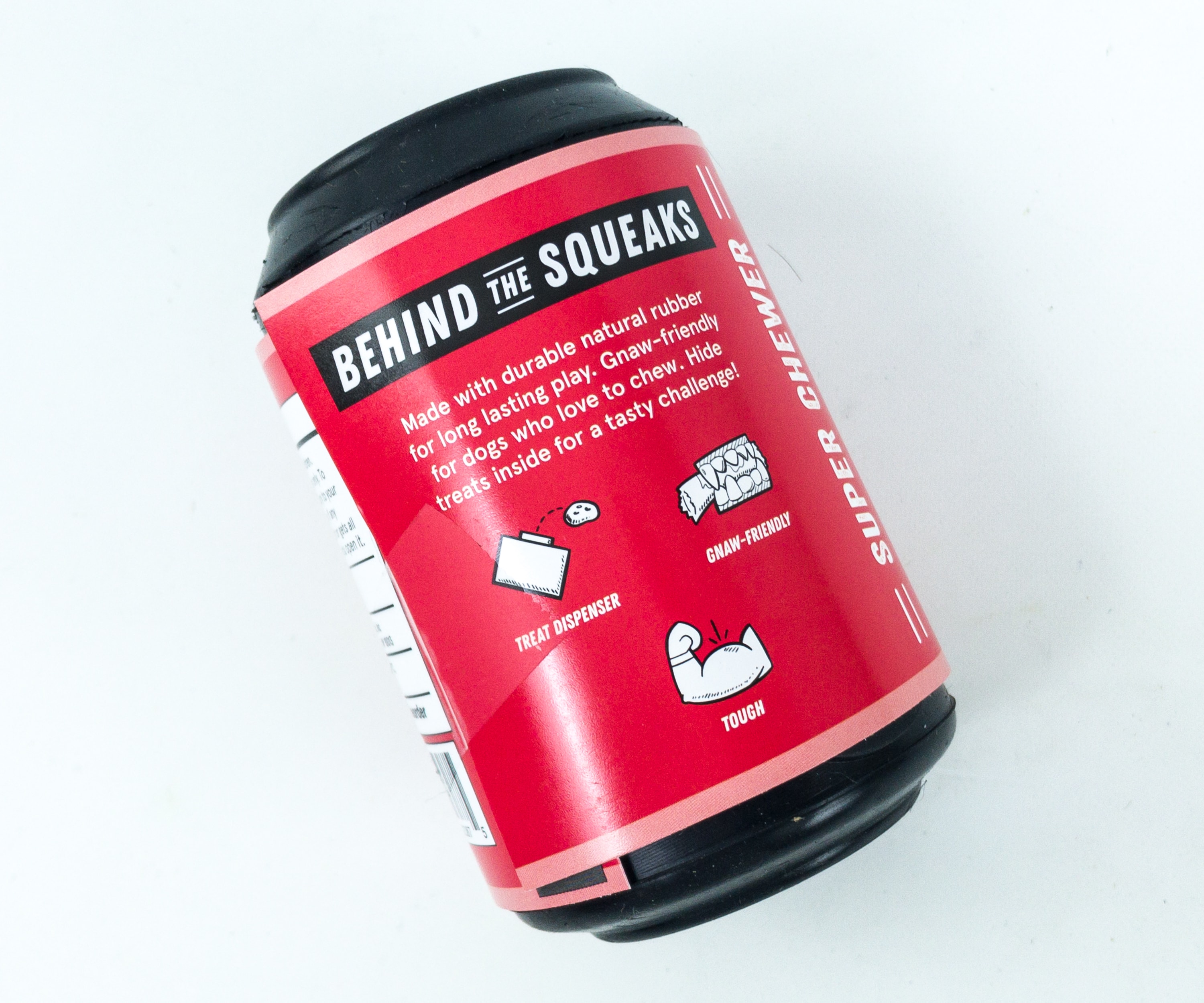 It's a super tough and gnaw friendly toy that also works as a treat dispenser.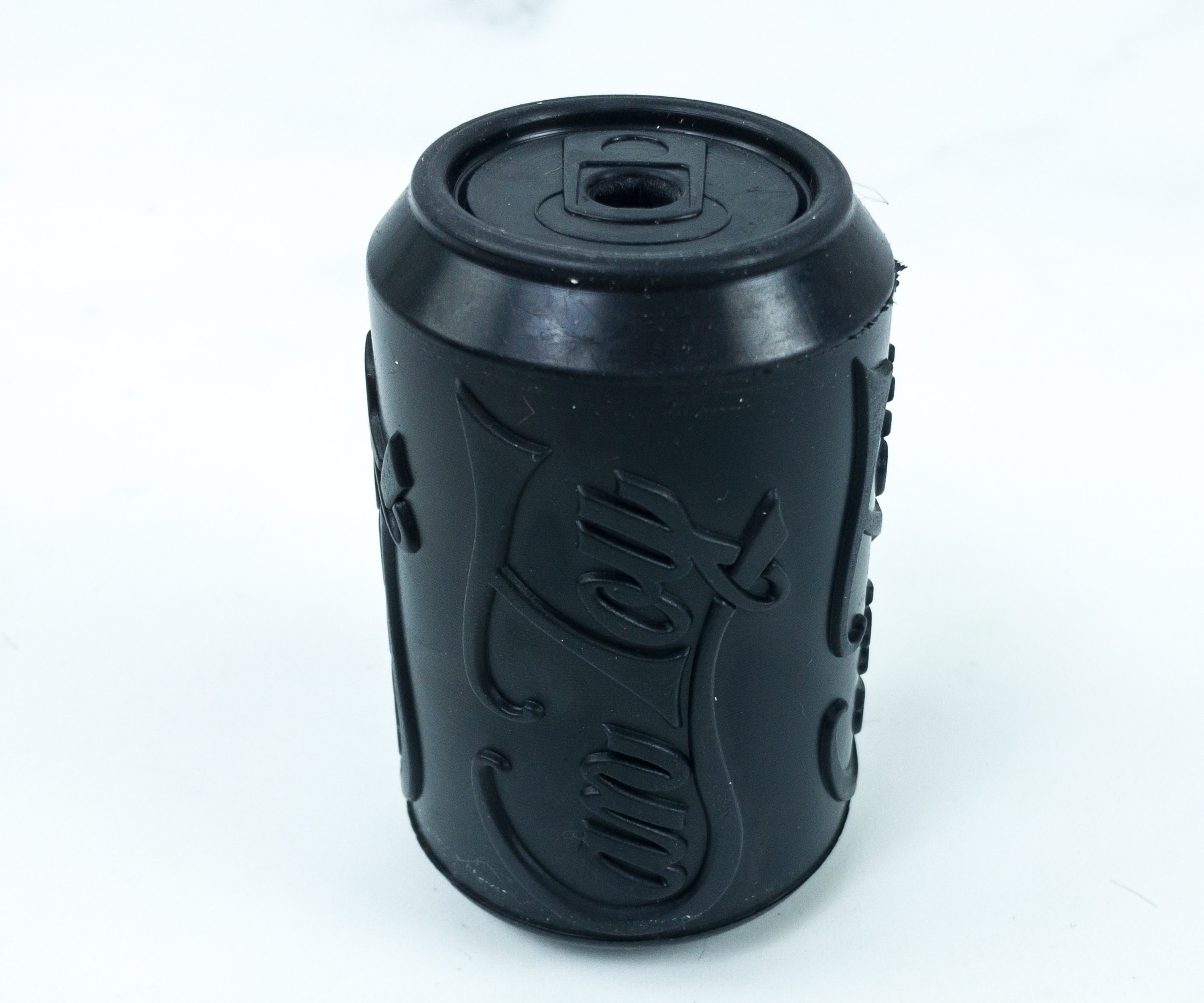 Just put the treats inside and give it to your dog so they can have fun!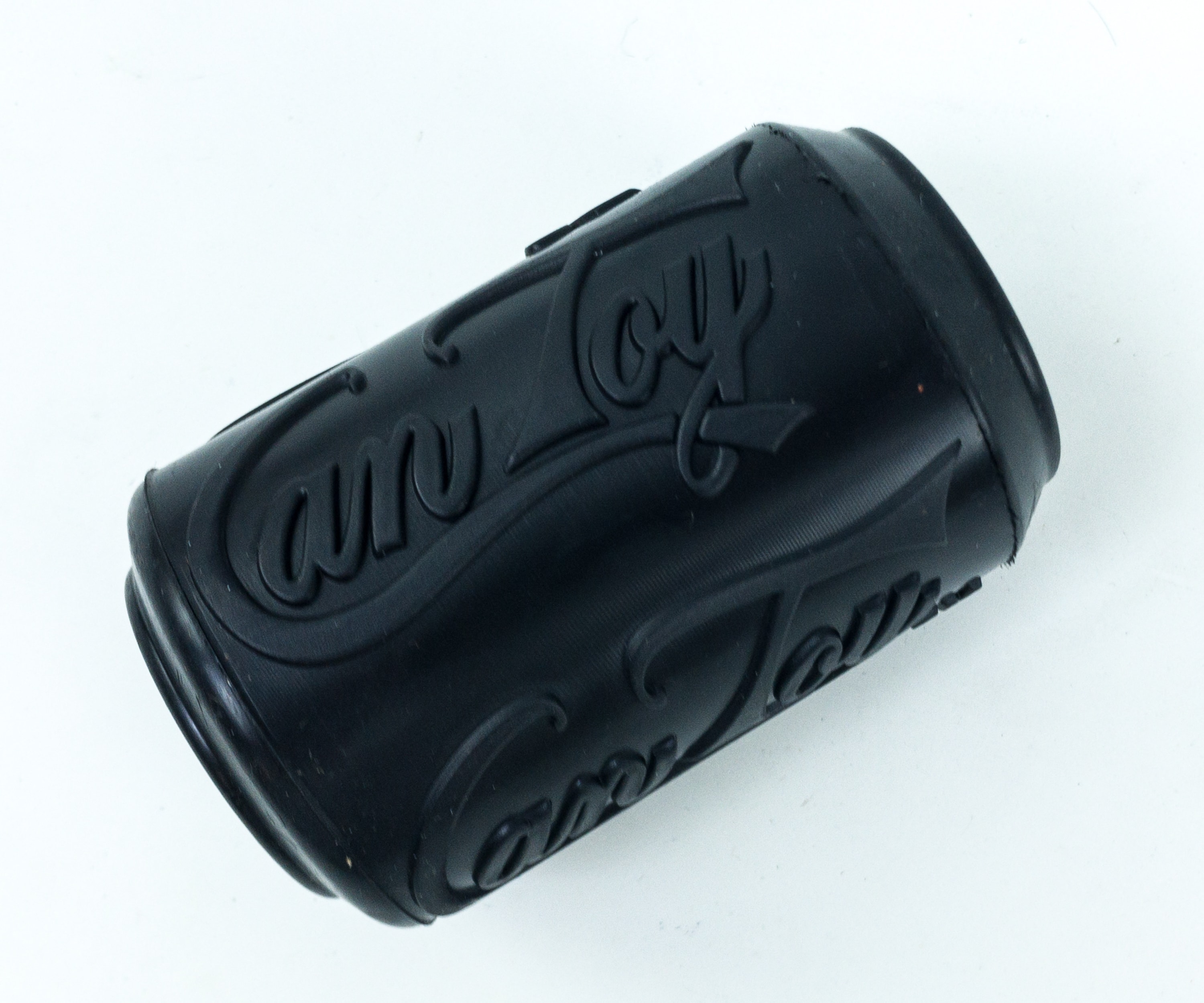 The design's lettering looks like from the logo of coca-cola. You can also use this to play fetch with your pups!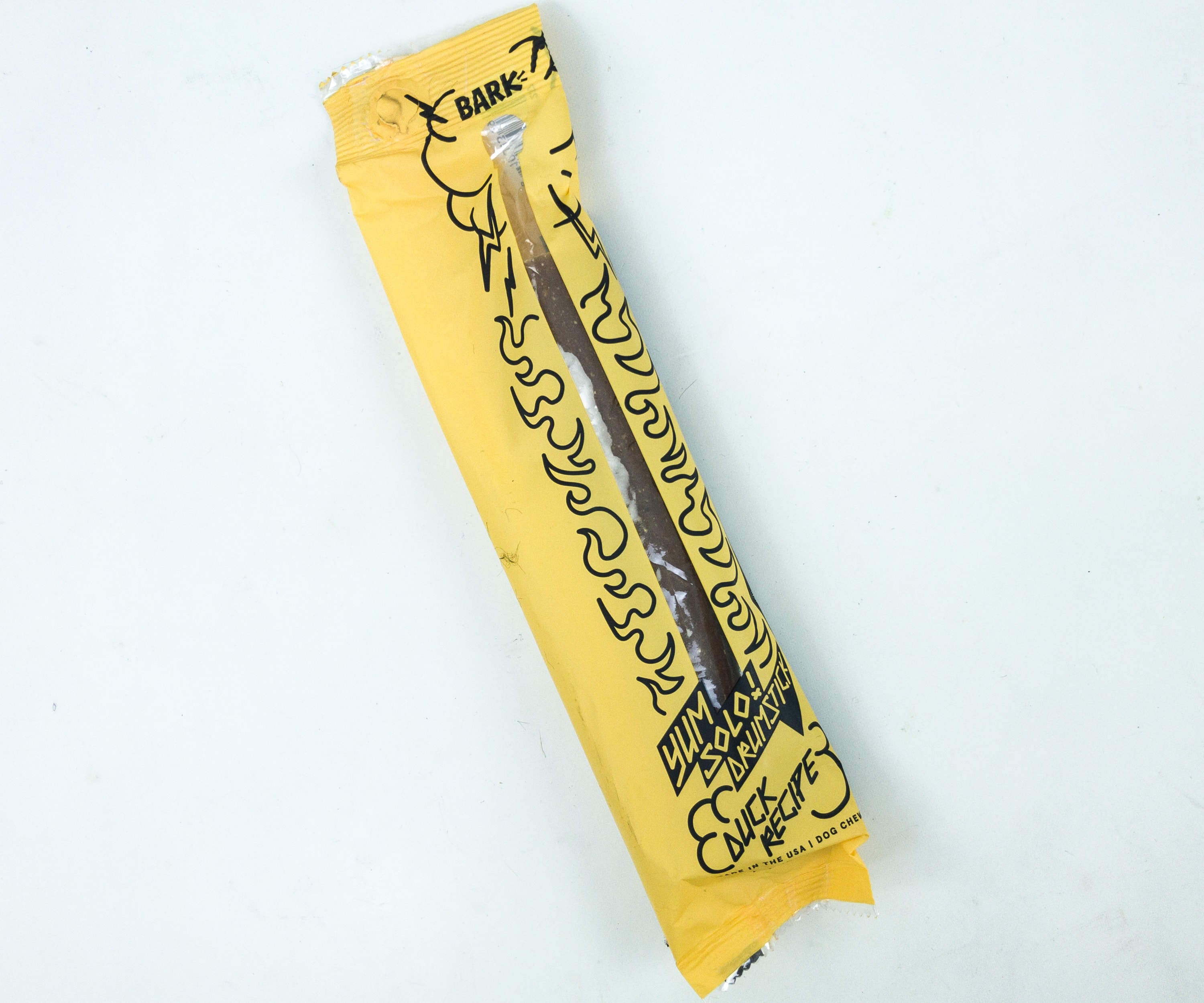 Barkbox Yum Solo! Drumstick Duck Recipe Dog Chew. To make snack time or training time more exciting and fun, they included this chewy dog stick treat made with duck and chickpeas.
Duck is a source of iron and easy-to-digest protein. It's ideal even for dogs who have a sensitive stomach.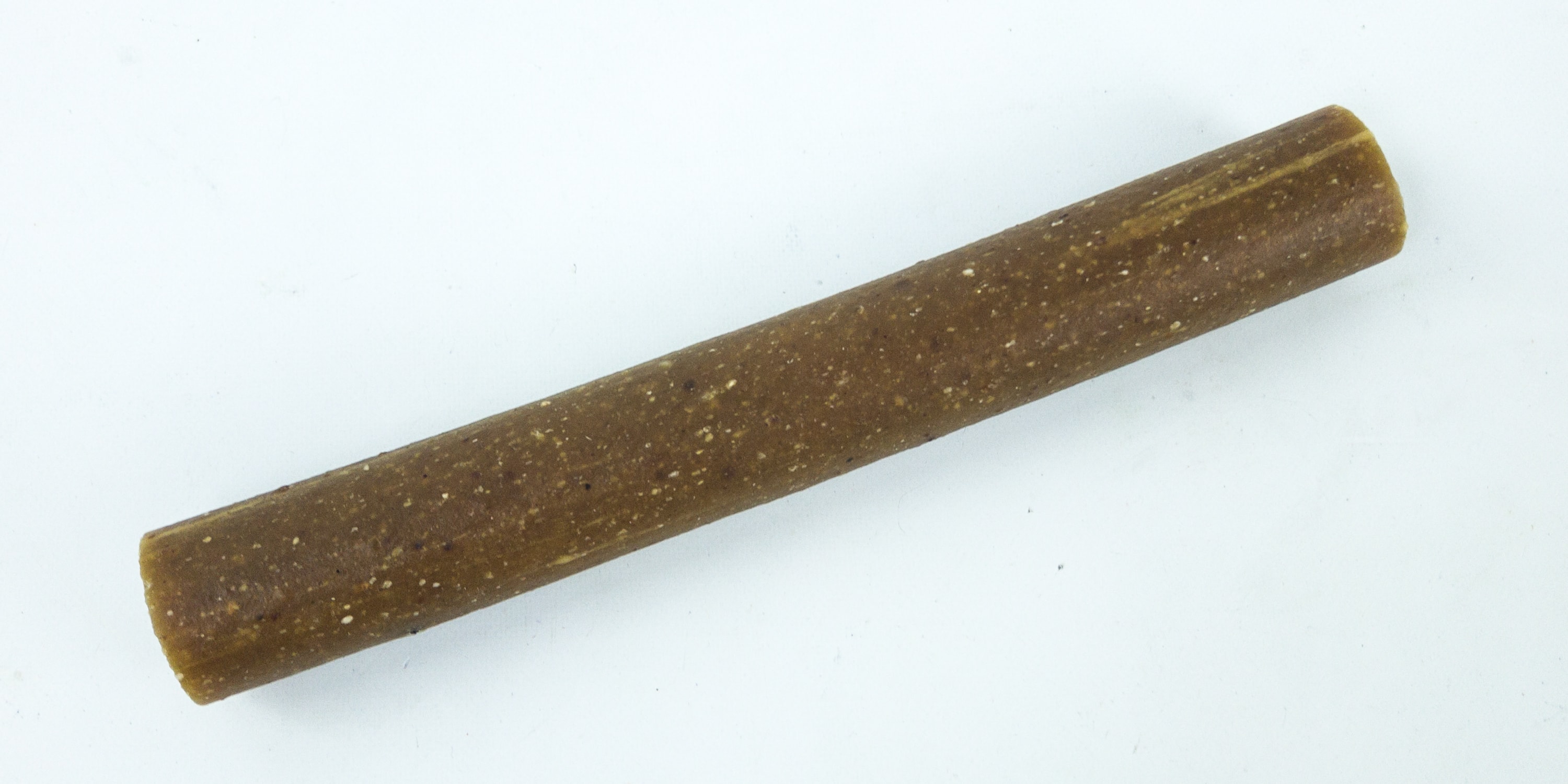 It's thick and chewy, just perfect for your heavy chewers!
Barkbox Rock Star Breakfast Bourbon Flavored Bacon Powered Dog Treats. These bourbon-flavored treats are made with grain-free and all-natural ingredients that include chickpeas and bacon. It's truly deserving of its name Rock Star Breakfast!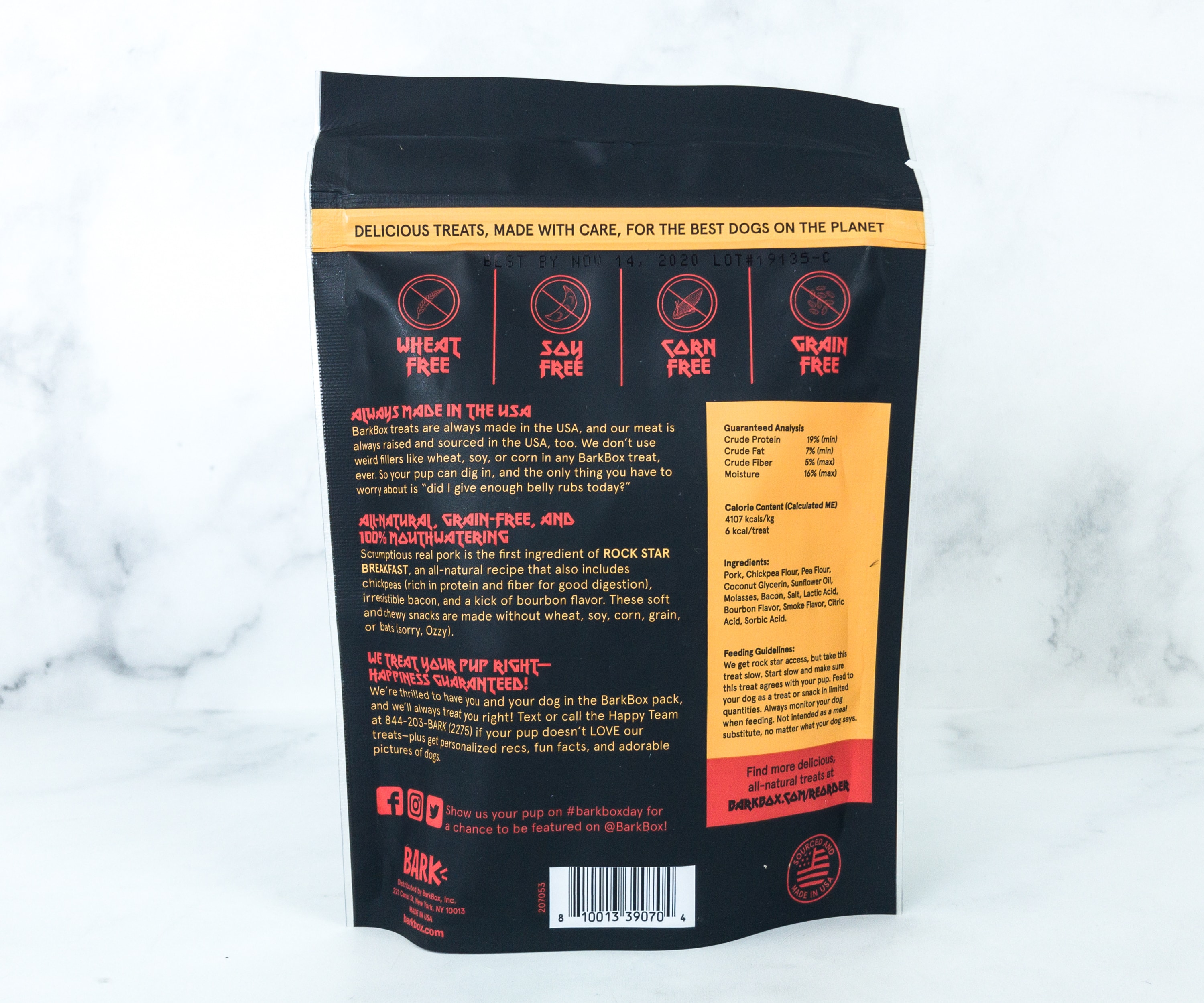 The treat doesn't contain wheat, soy, corn, or even grain that may have a harmful effect on your dog's health.
These chewy treats are perfect as a reward for training or just a simple snack!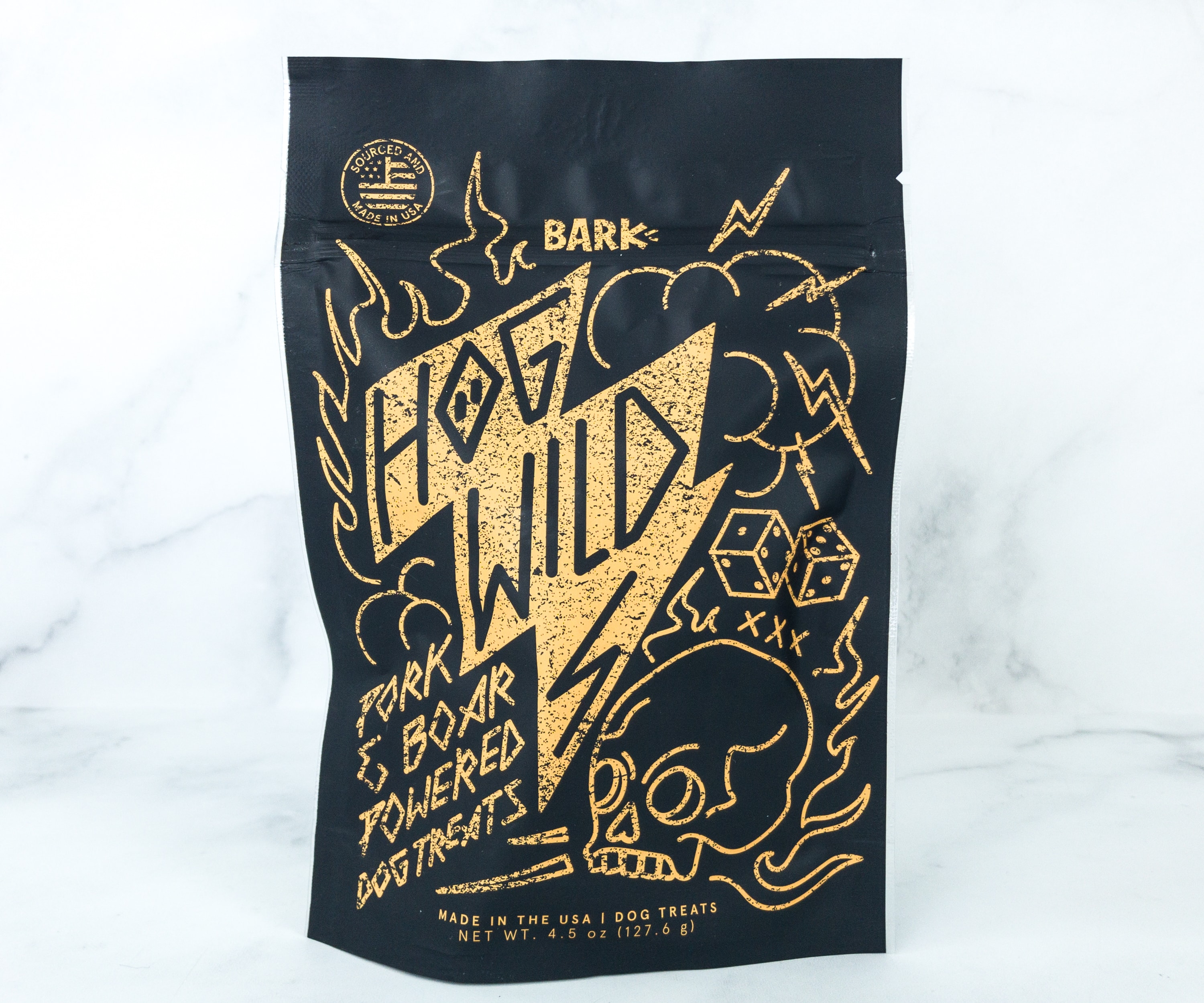 Barkbox Hog Wild Pork & Boar Powered Dog Treats. The next bag of treats is made from real pork and wild boar which is lean, low in cholesterol, and high in protein.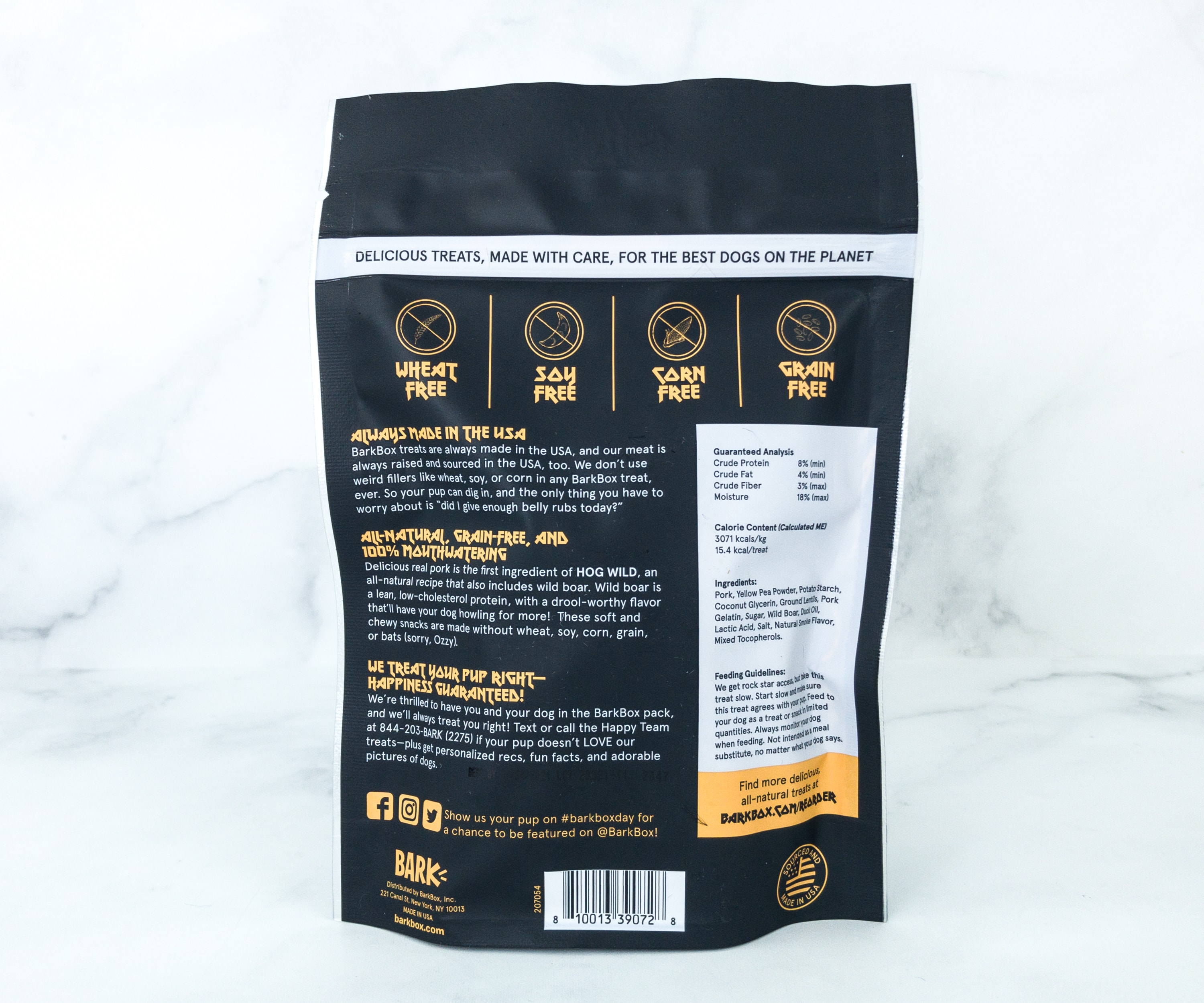 Like the first one, it also doesn't contain any wheat, soy, corn, or grain.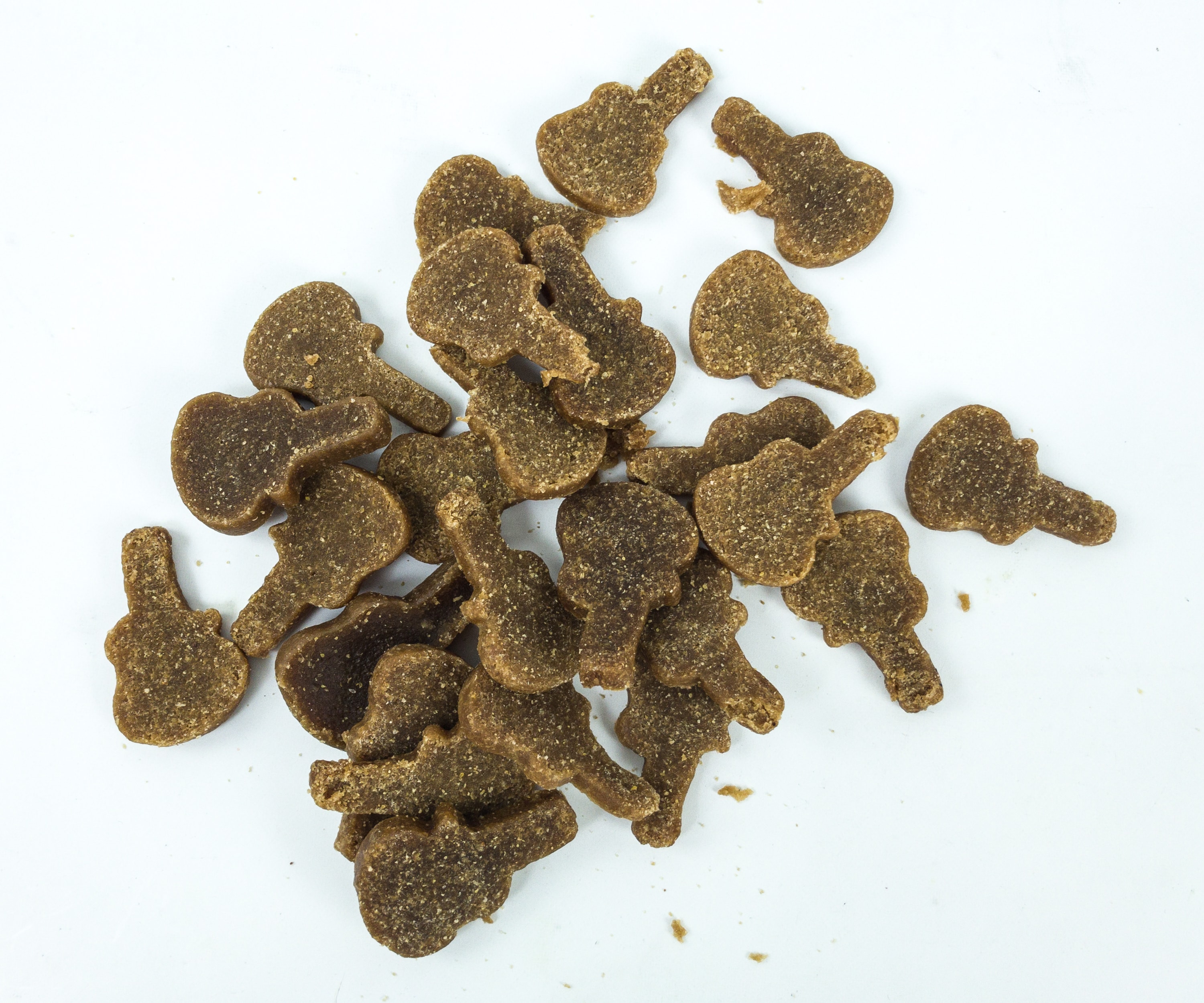 Each piece is bite-sized and guitar-shaped. They're not crumbly either!
Rock n' roll! This month's Super Chewer really rocked our world with the selection of durable toys and delectable treats that make any heavy chewer go wild. We're really impressed with the overall quality, and of course, with the fun that they bring because of their well-thought-out themes. If you have a super chewer, this box is a must-try! They even offer to replace the toys in case your dog defeats them!
What do you think of this month's Super Chewer Barkbox?