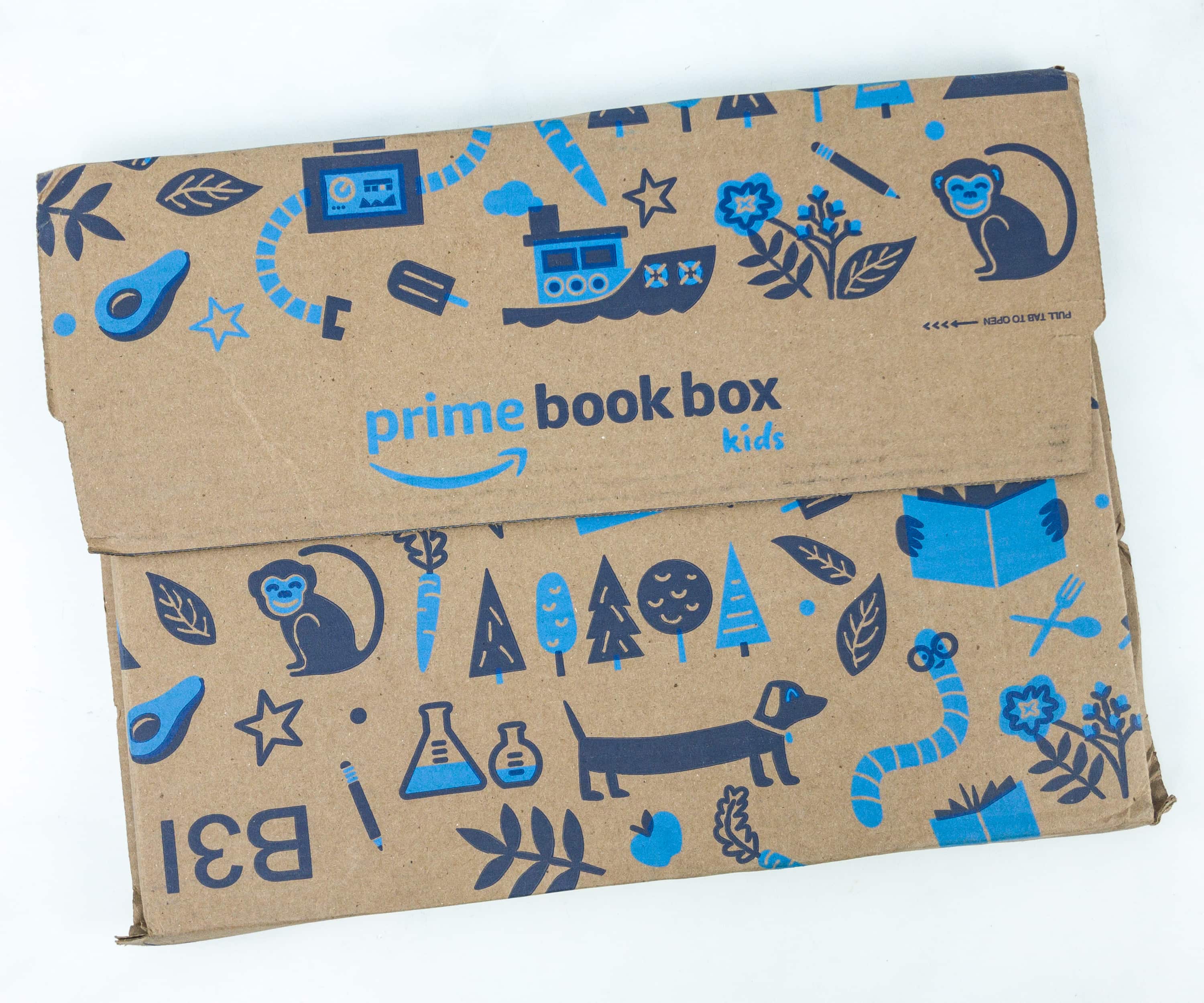 Amazon Prime Book Box for Kids is a subscription box that contains children's books perfectly matched to your reader's age. The box costs $19.99 and you can choose the frequency to receive your box every 1, 2, or 3 months.  This box is exclusively available for Amazon Prime members. If you're not an Amazon Prime member, start your FREE 30-day trial today.
Each box contains 2 hardcover children's books tailored to your reader's age (for ages 3-12), or 4 board books for kids 2 and younger. You can skip a box and change the frequency in Your Memberships & Subscriptions.
LIMITED TIME: Get your first month for just $13.99, instead of $19.99 – that's 30% savings. No coupon needed, use this link to subscribe.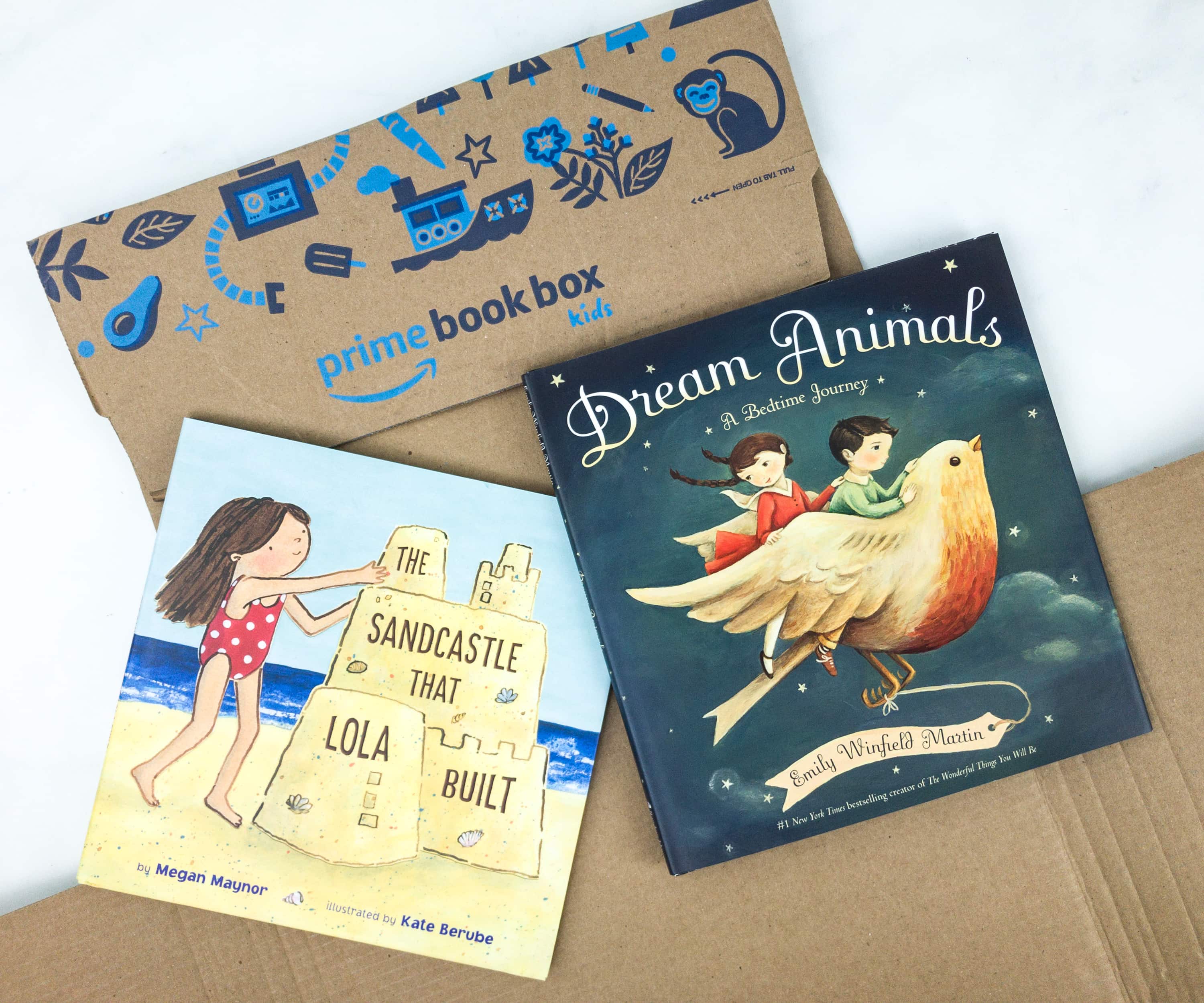 This month's box contains 2 hardcover books for pre-schoolers ages 3-5, The Sand Castle That Lola Built by Megan Maynor and Dream Animals: A Bedtime Journey by Emily Winfield Martin.
Everything in this pack!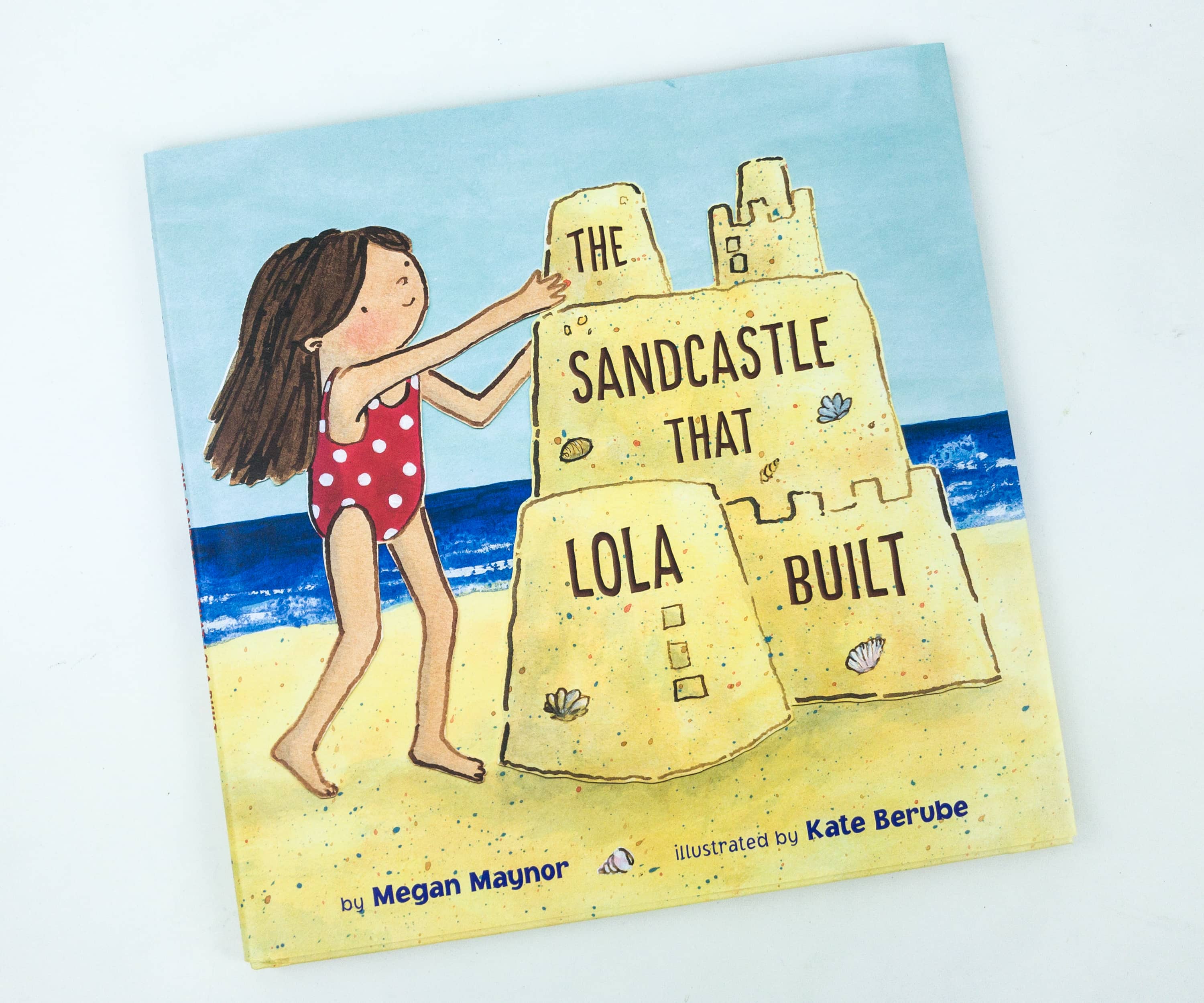 The Sand Castle That Lola Built by Megan Maynor ($12.59)
A modern, summery spin on the classic The House That Jack Built, in which Lola's day at the beach leads to new friends and a giant sandcastle.

Lola is building her dream sandcastle–one with a tall, tall tower and sea glass that sends signals to mermaids. But the beach is crowded, and soon enough, a boy steps on her castle. Not to worry! Lola recruits him to build a wall. When a toddler with a bulldozer starts digging too close the walls, Lola decides he can be in charge of digging the moat. As the sandcastle grows, so does Lola's friendly group of helpers. There's only one thing that Lola doesn't want near the sandcastle: a wave! Will the new friends be able to salvage the mermaids' castle when their hard work is washed away?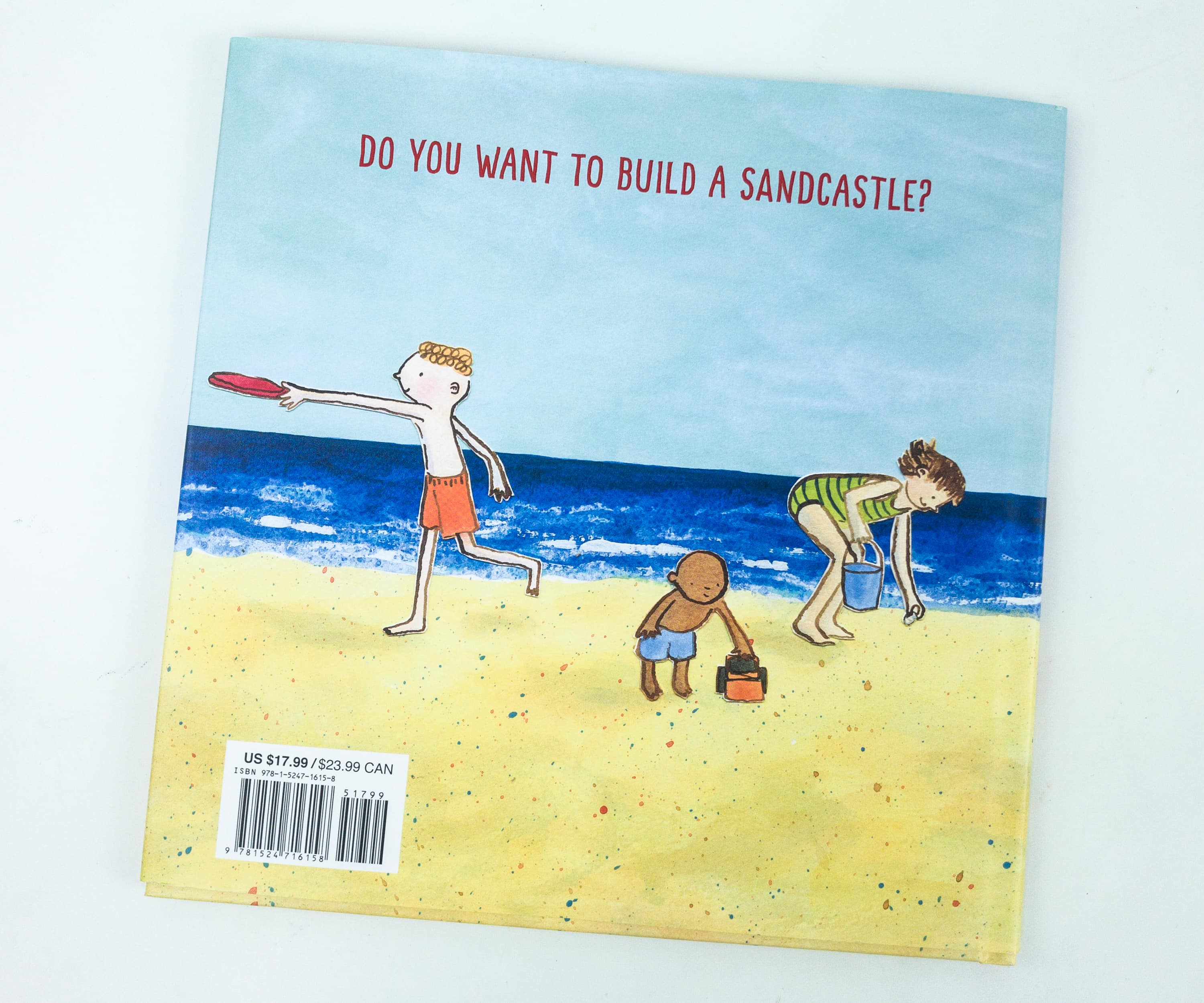 The back of the book poses the question, "Do you want to build a sandcastle?" Of course, we do. We liked the illustration as well.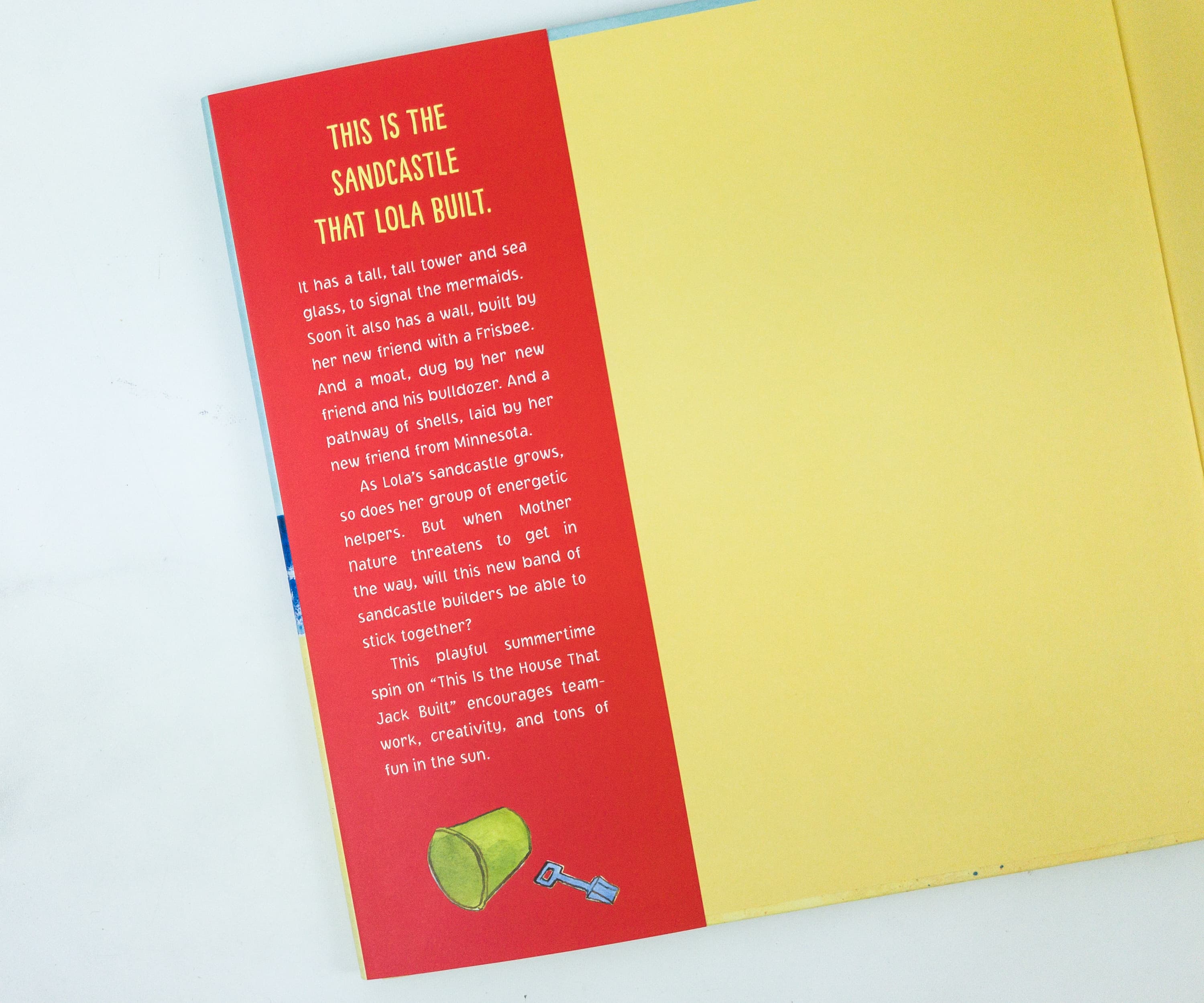 The story is about Lola building a sandcastle along the beach's shores, and how her army of sandcastle builders grew, along with their masterpiece. However, Mother Nature threatens to get in the way of these energetic builders to complete their castle, and the book shows how they will stick together to protect and finally complete their project.
As Lola builds her sandcastle, she was able to meet other kids who are more than willing to help her complete it, like a friend with a frisbee, another kid with a bulldozer, and someone from Minnesota.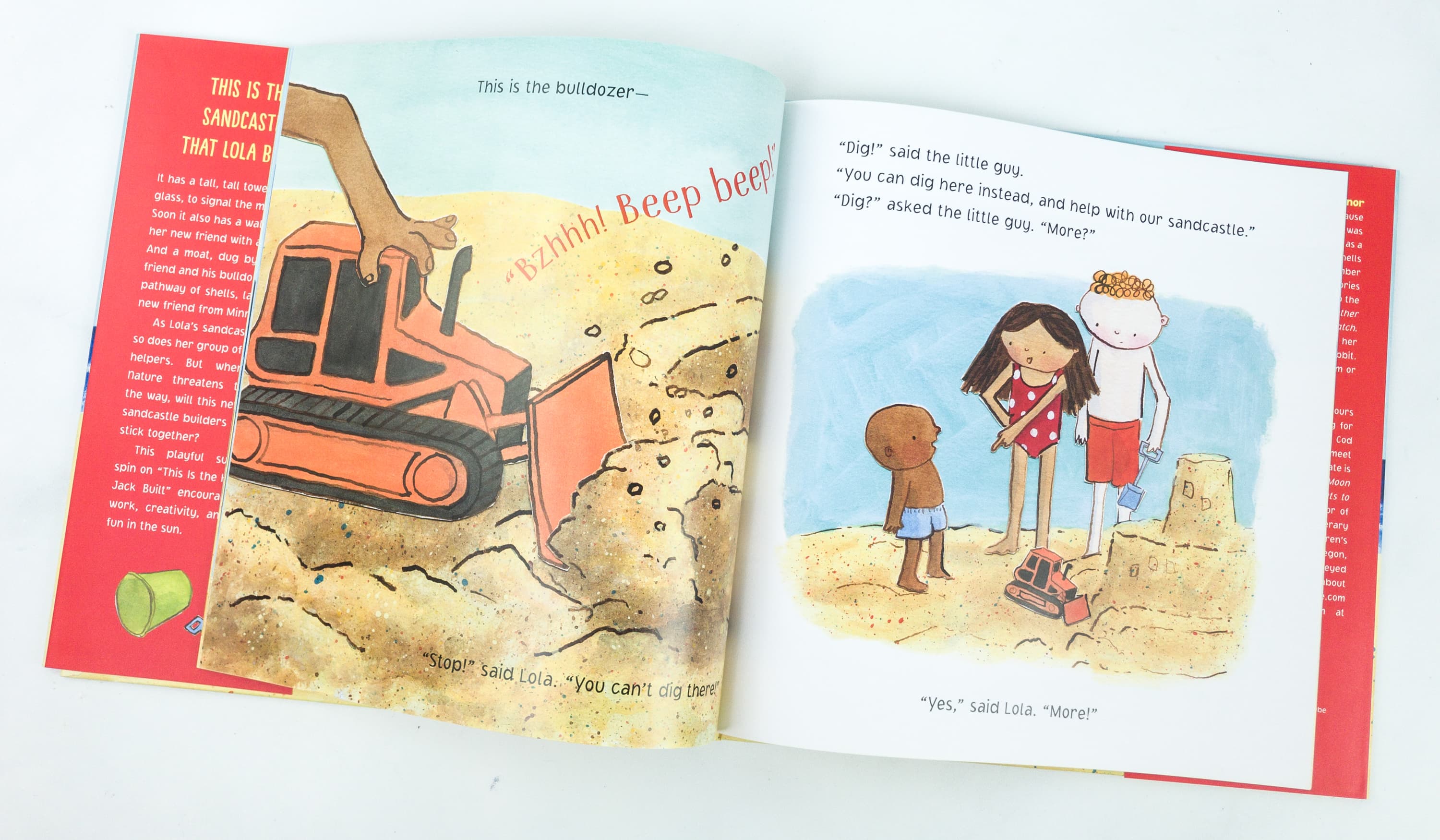 The story encourages teamwork, creativity, and most of all, to have fun. The illustrations are animated and my kids got hooked because of them!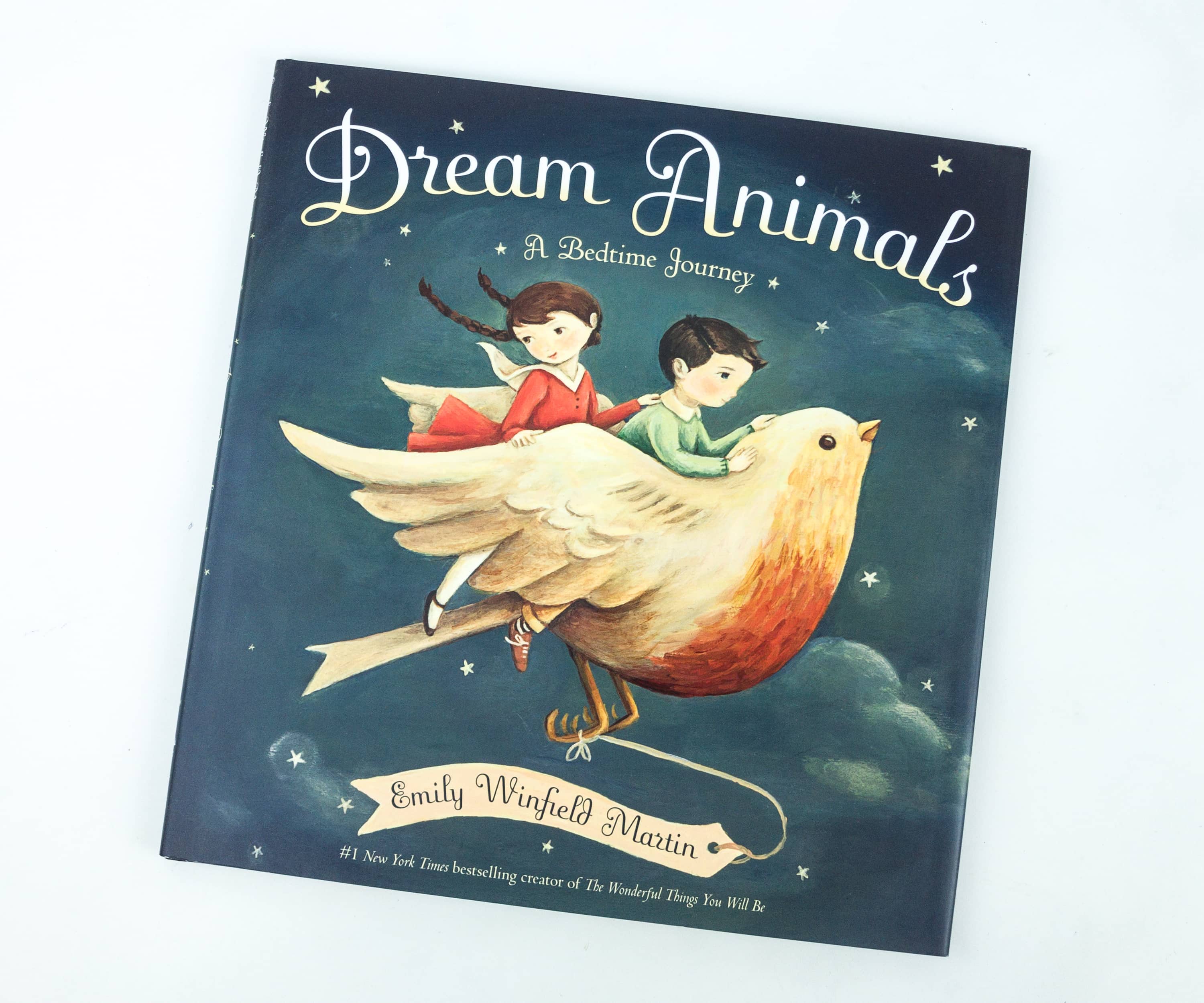 Dream Animals: A Bedtime Journey by Emily Winfield Martin ($13.50)
From the New York Times bestseller of The Wonderful Things You Will Be is Emily Winfield Martin's first book for little dreamers.

Ideal for bed time reading, Dream Animals convinces children to close their eyes and discover who their dream animal might be—a fox? a bear? a narwhal?—and what dream it might take them to. With a perfect nighttime rhyme and gorgeous illustrations, this book is irresistible.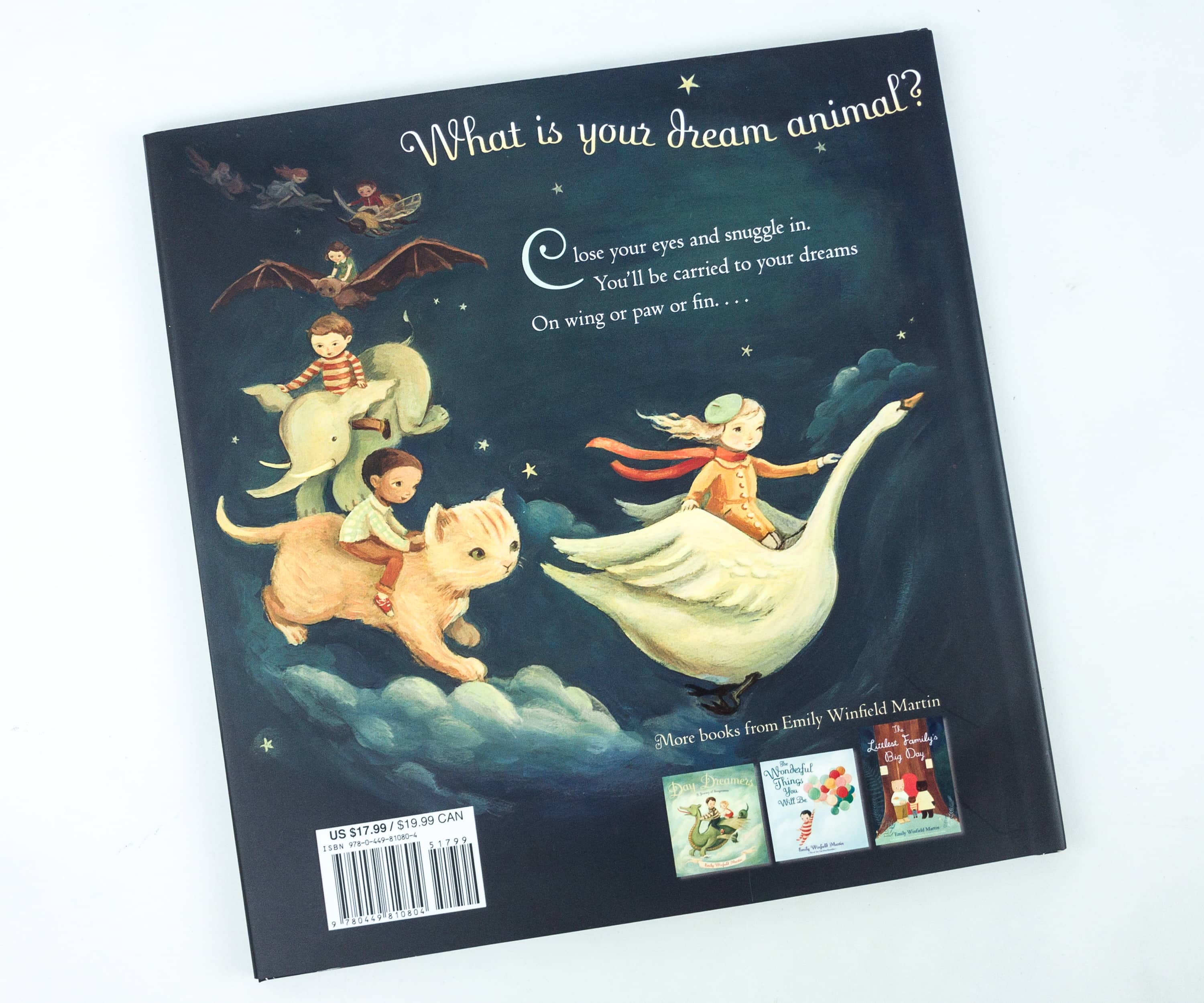 This kind of book is what we really need as bedtime reads. Like the first book, this one also asks us a question, "What is your dream animal?" The illustration showed us many examples, like a swan, cat, elephant, bat, and more!
The dust jacket of the book listed some more dream animals. The inside of the book even has adorable drawings of kids holding or spending time with their dream animals.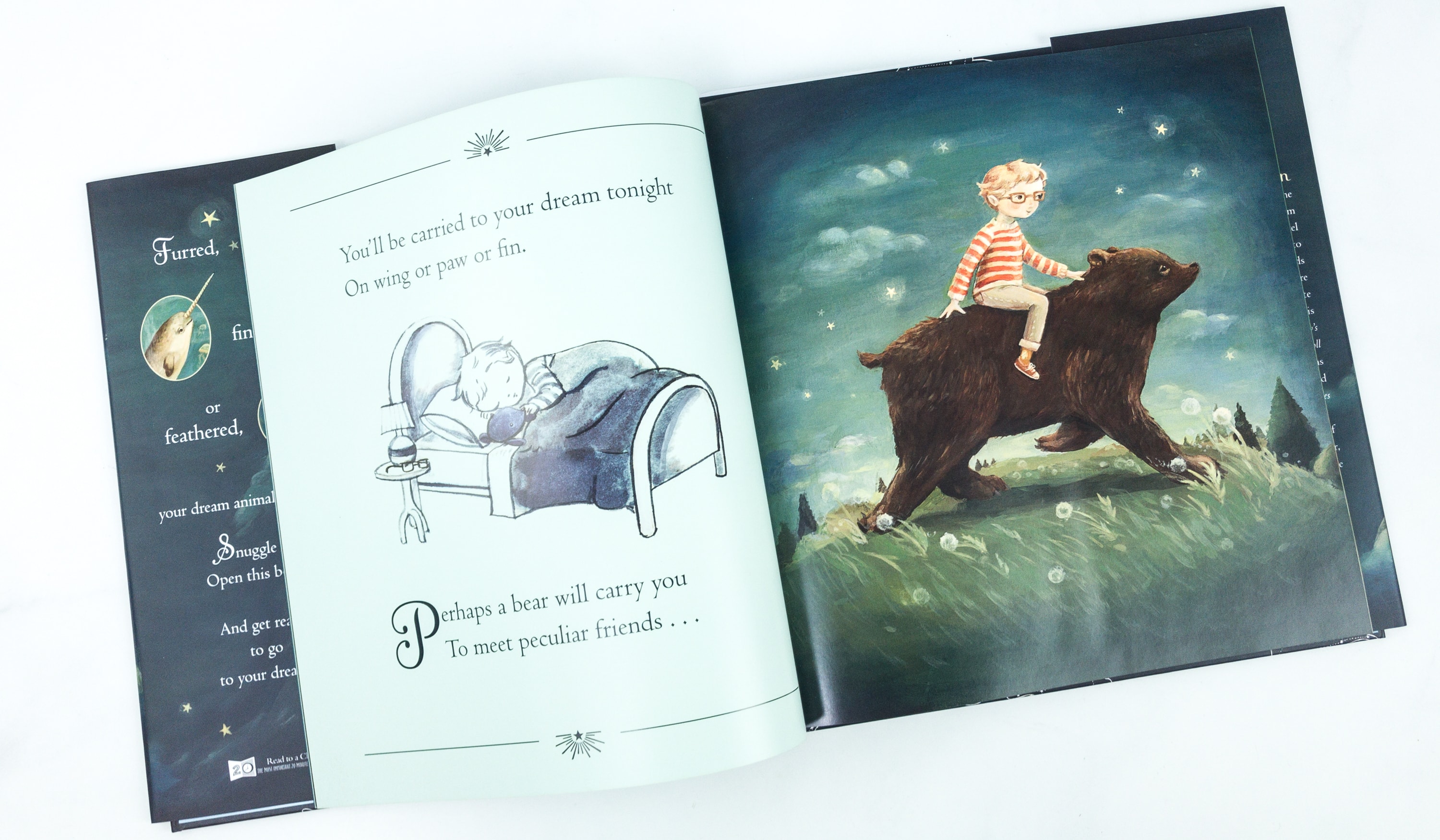 We also love the glossy pages and the illustrations are fantastic!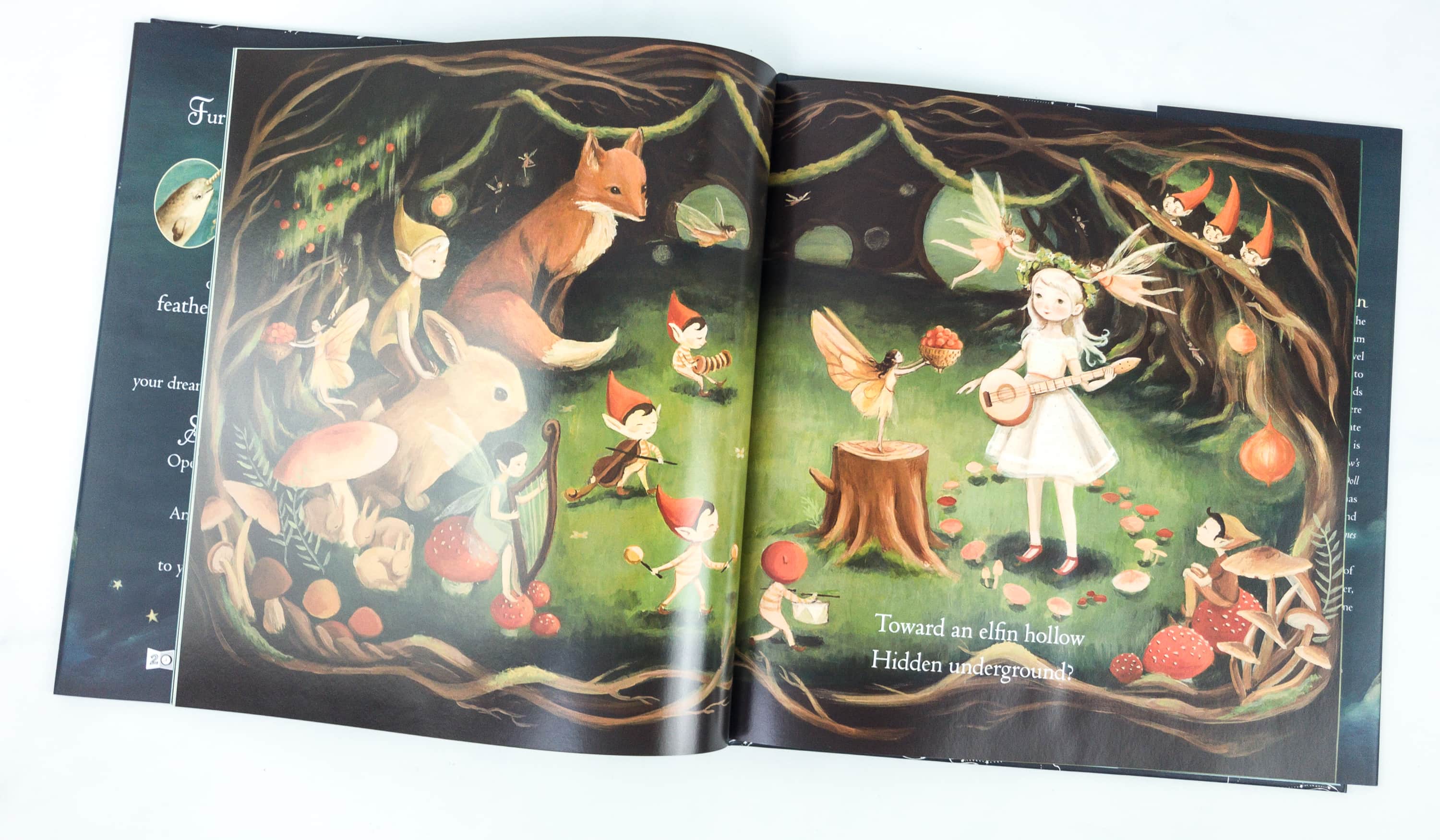 The story is really sleep-inducing, and the illustrations have darker colors to have that same effect. I love how the book triggers the imagination and then became a tool to let the kids fall asleep easilyy!
The collection of pre-school books this month is awesome! The stories are fun, and they encourage kids to develop their creative skills at the same time. My kids love Lola, her friends, and their determination to build the big sandcastle, even if Mother Nature comes in the way. Their story shows the importance of teamwork and great friendship. The book about dream animals was also a hit with my kids. They surely had fun coming up with their own versions of dream animals. All in all, the books are great and we can't wait to read them all over again!
What do you think of the Amazon Prime Book Box Kids?