ZampleBox is a monthly e-juice/vaping subscription box. Every month you'll receive 3 ($23.99), 6 ($33.99), or 11 ($53.99) premium, American-made e-liquid bottles. Zamplebox has a ton of juice preference features that allow them to deliver a box that is customized to your taste preferences.
This is a review of the 11 bottles $53.99 per month box.
DEAL: Get 10% off your first box with coupon code ZBTEN!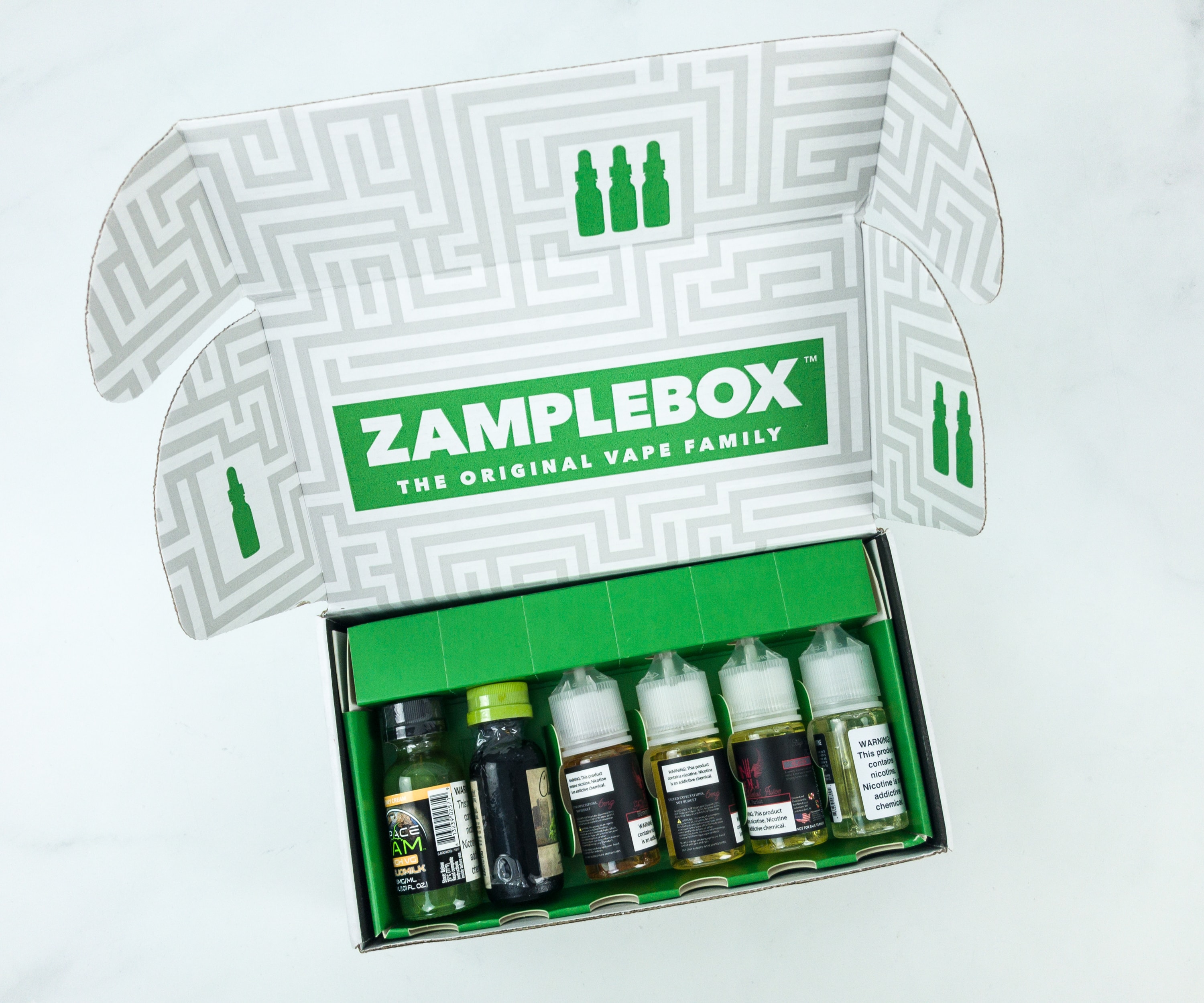 It's well packaged to ensure that there will be no leaks or damages during shipping.
All ZampleBox Memberships now include ZB Wholesale ($9.99/month value) for FREE! You'll get access to special member-only vape deals as well as the wholesale shop.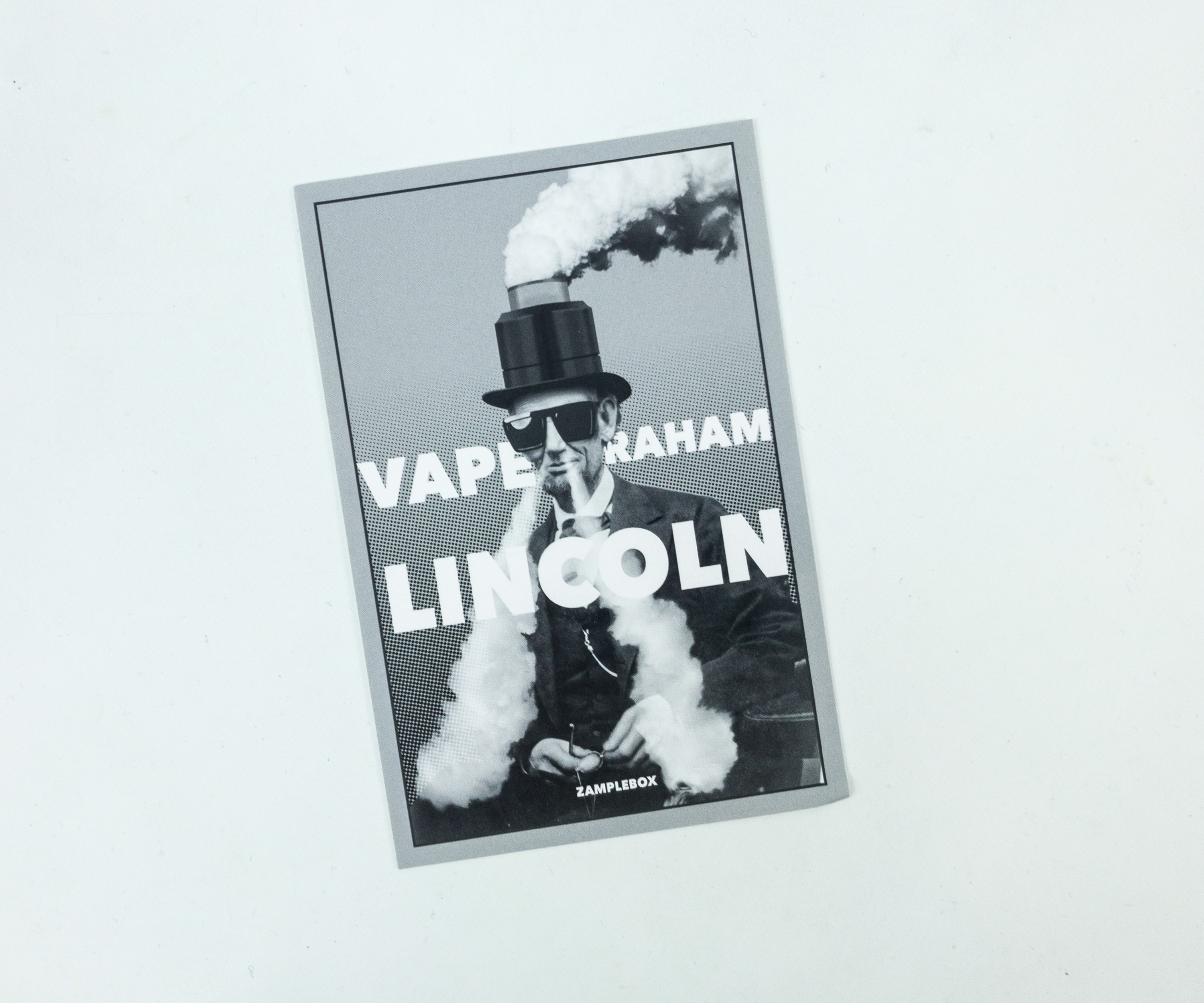 As always, the box includes a variety of cards. One of the cards we got features Vaperaham Lincoln, a master vaper!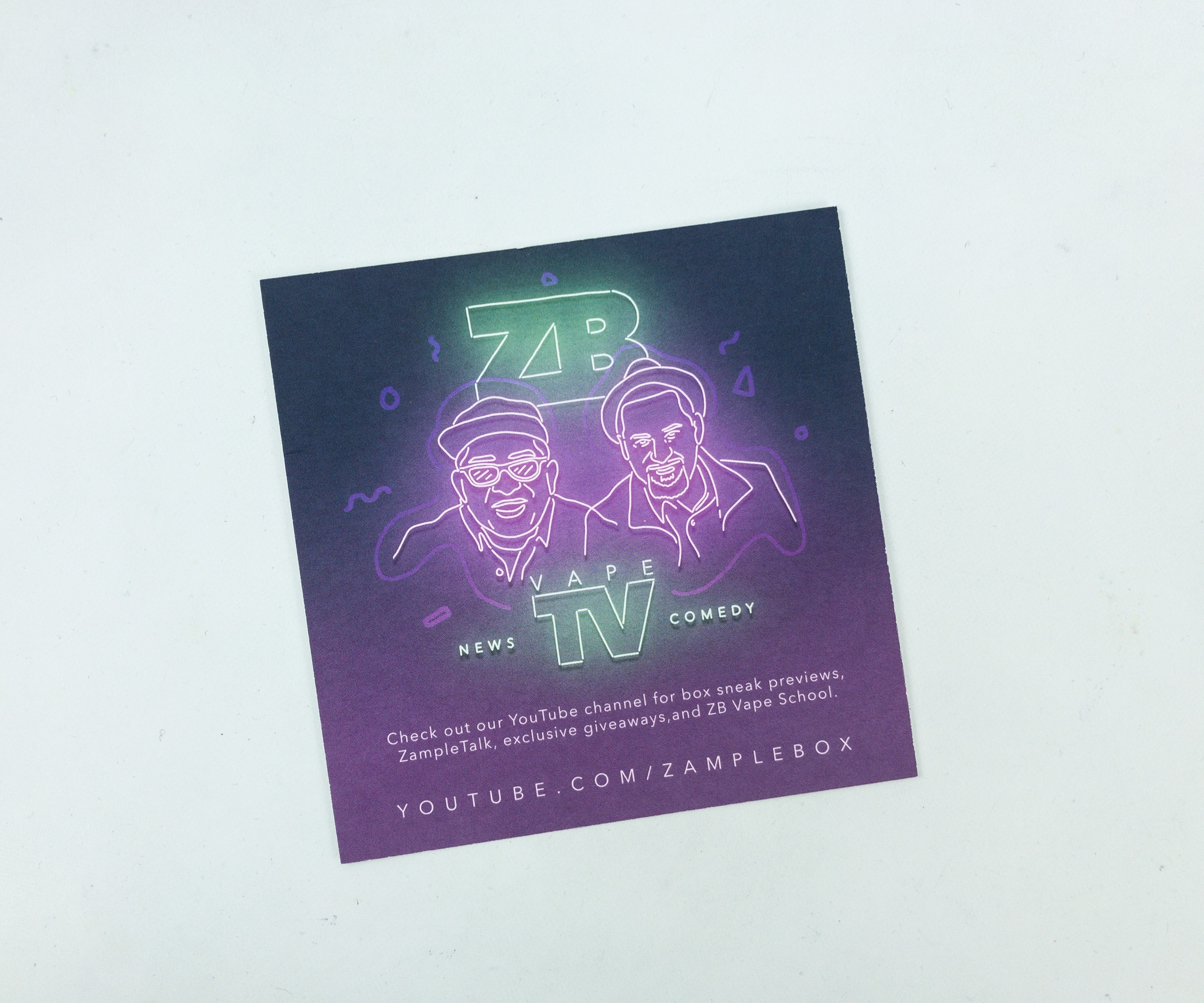 There's another card that promotes ZB's youtube channel.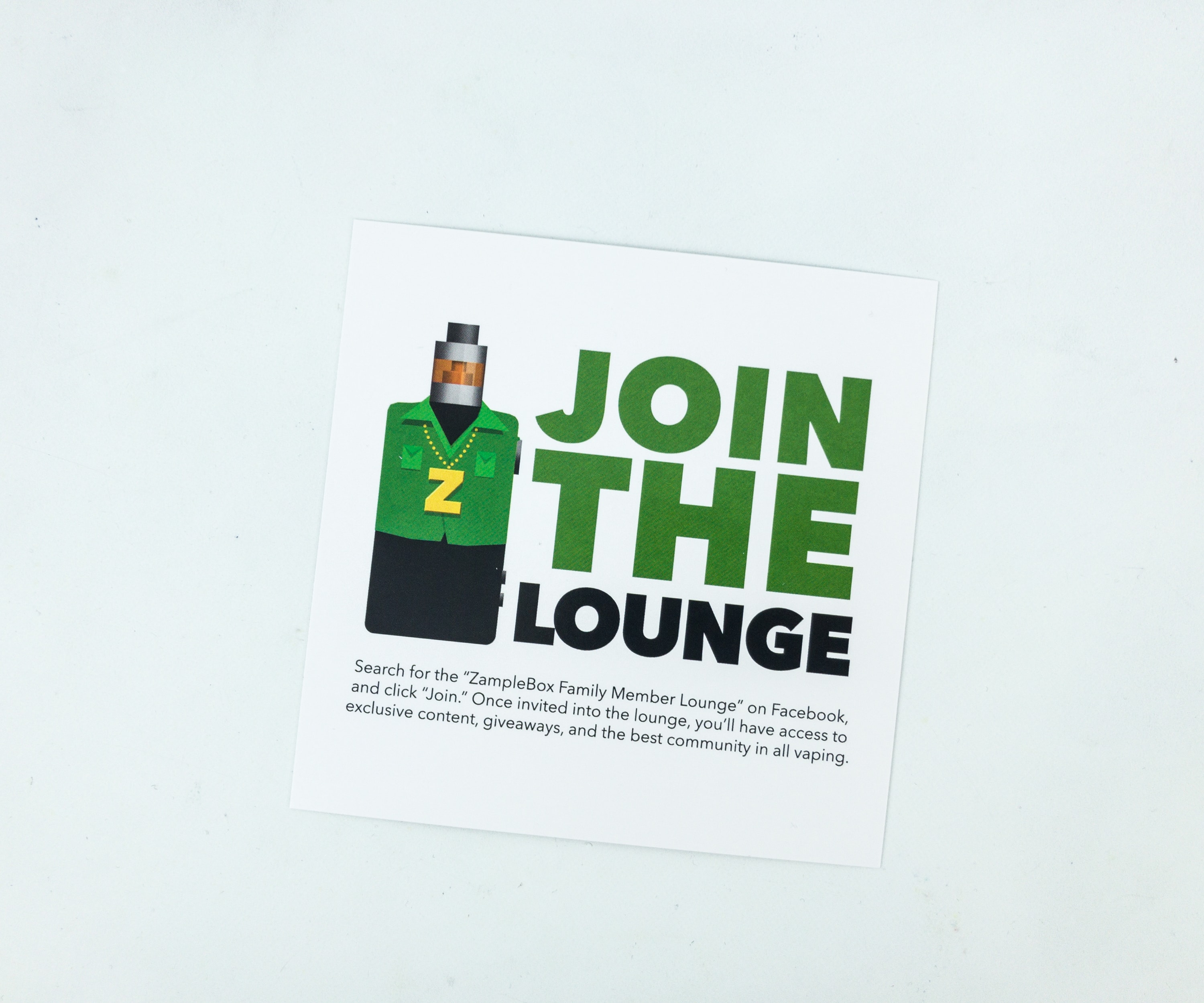 They're also promoting their Facebook group named ZampleBox Family Member Lounge.
Here's the rating card!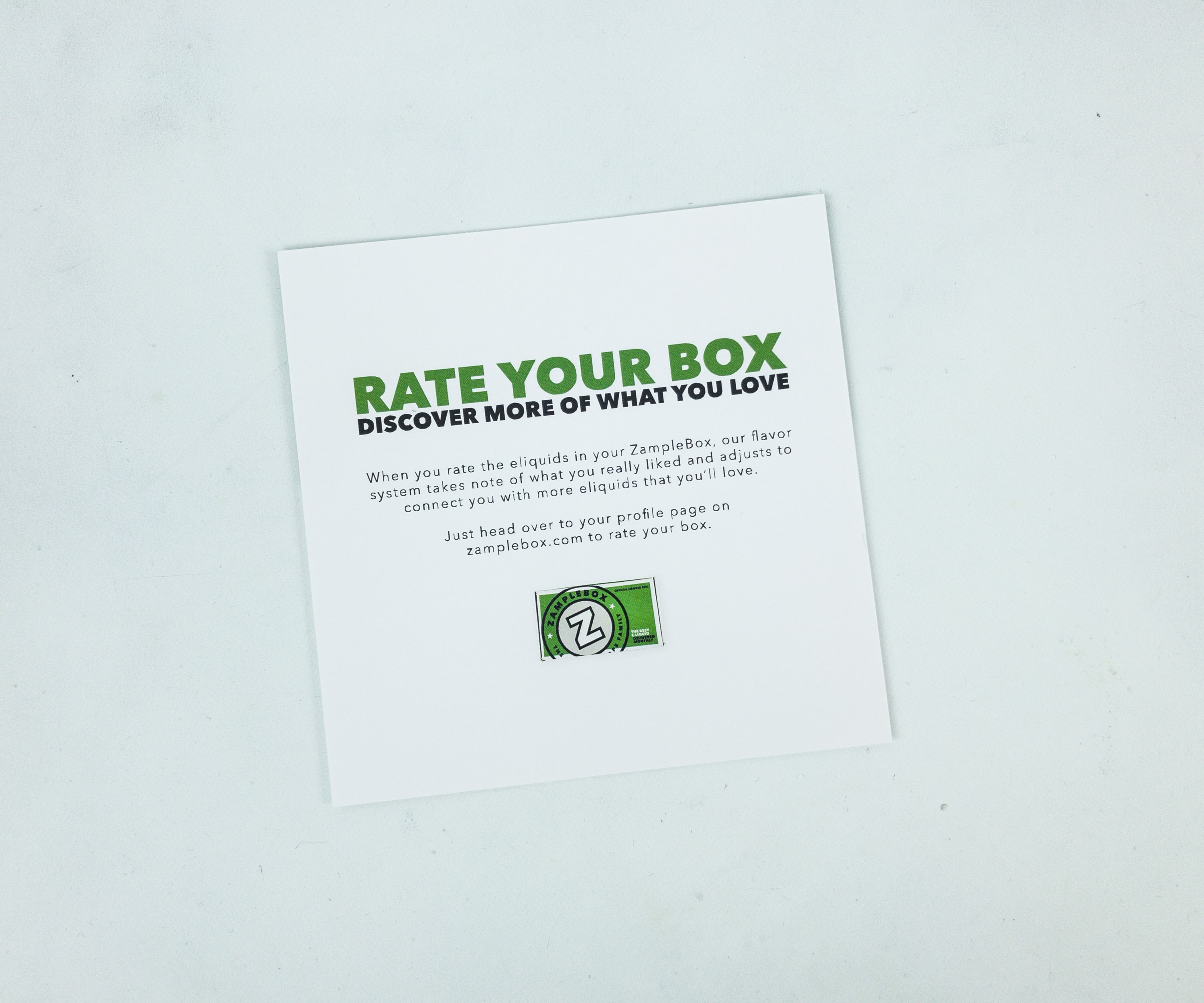 You just have to pick your top 3 favorite e-juices, post it on social media, and tag ZampleBox for a chance to be featured!
Also included in the box is an information sheet that lists all the e-juices in your box for the month.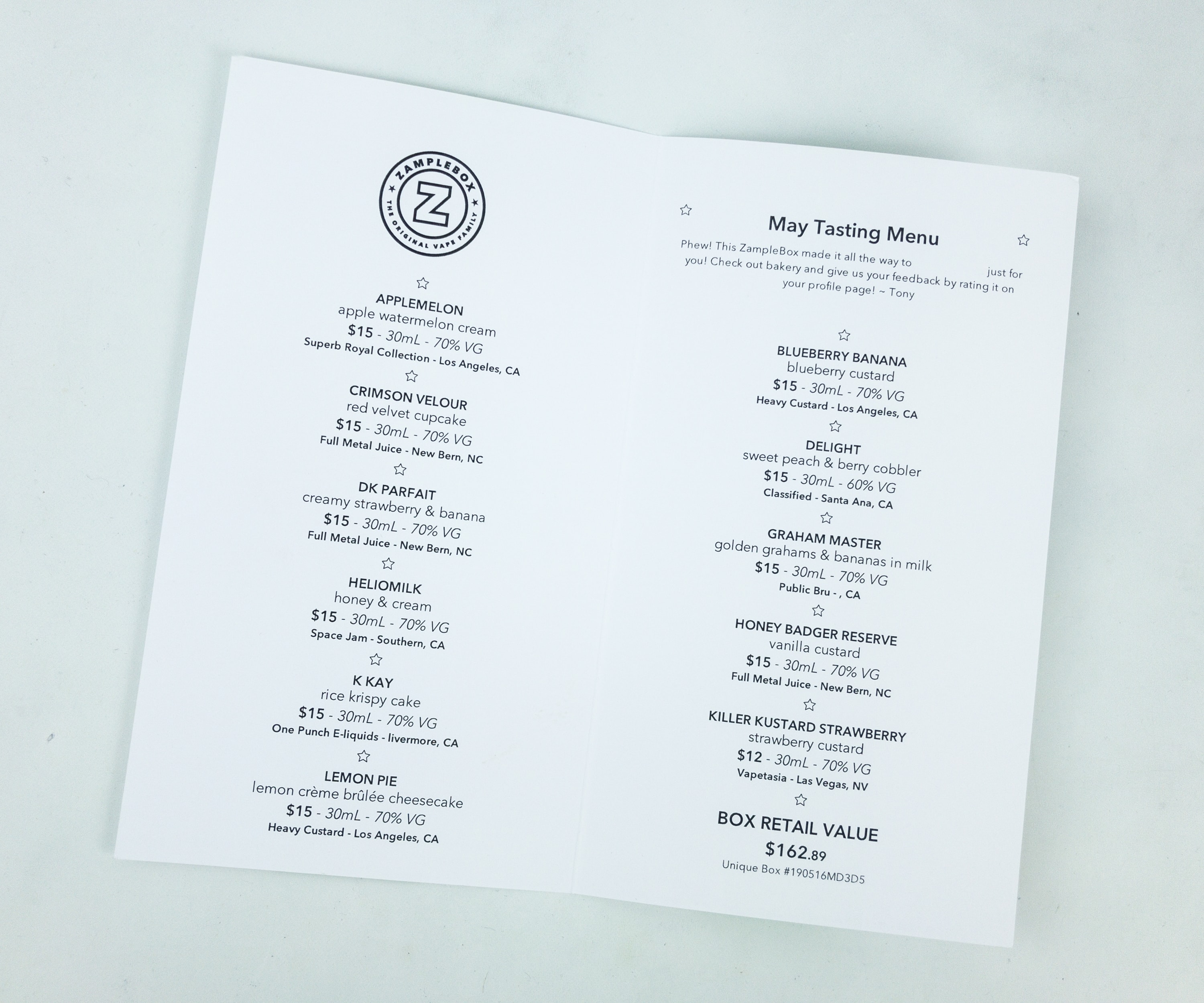 Brand labeling on e-juice is notoriously cryptic, so it's sometimes a bit of a challenge to match up the listings with the bottles.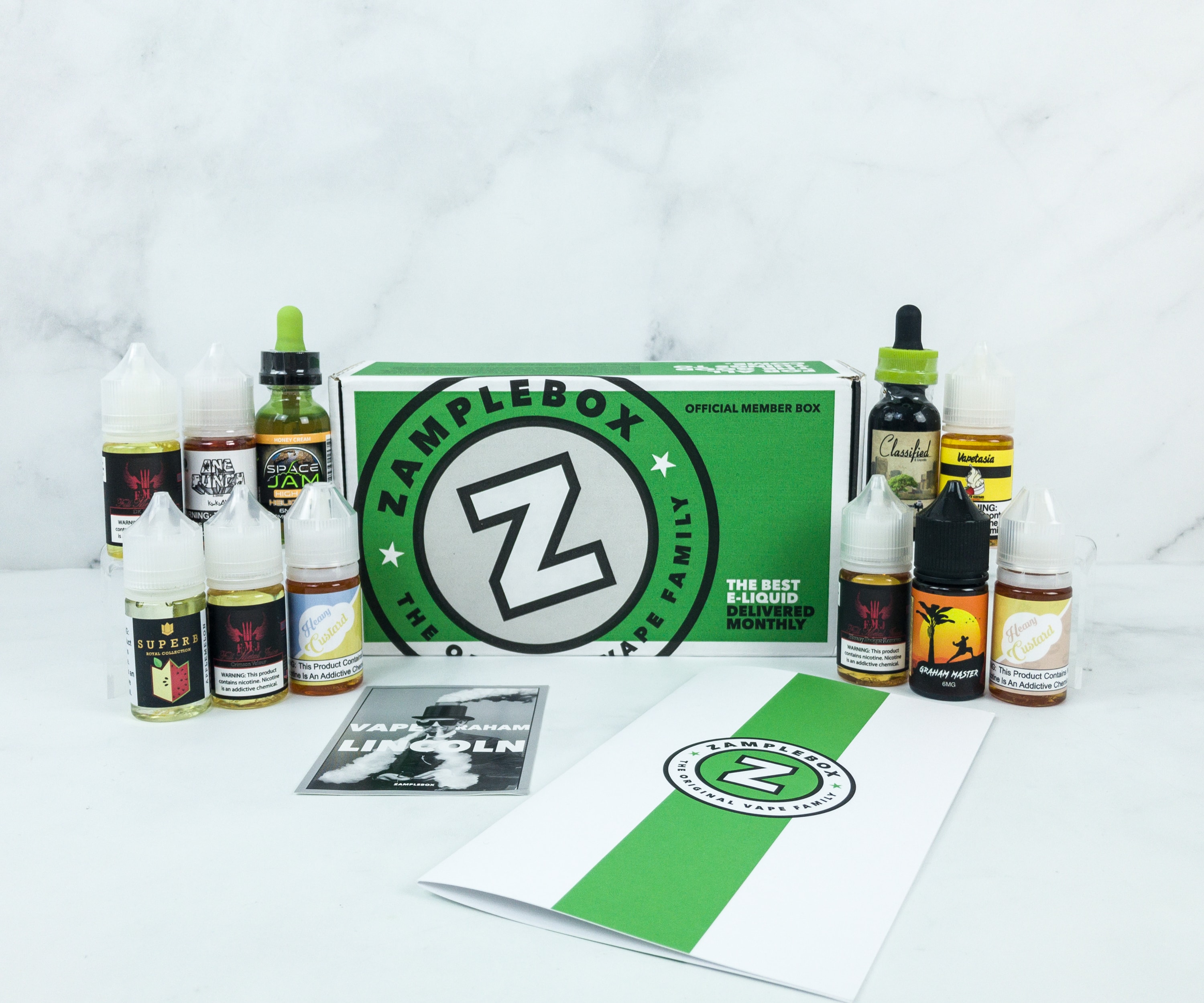 Everything in the box!
Applemelon By Superb Royal Collection ($15) Flavors: fruit, cream, apple, melon, and watermelon
This e-juice features fruity notes of creamy apple, with a bit of watermelon flavor in every exhale. It's so smooth to the throat, making it the perfect all day vape.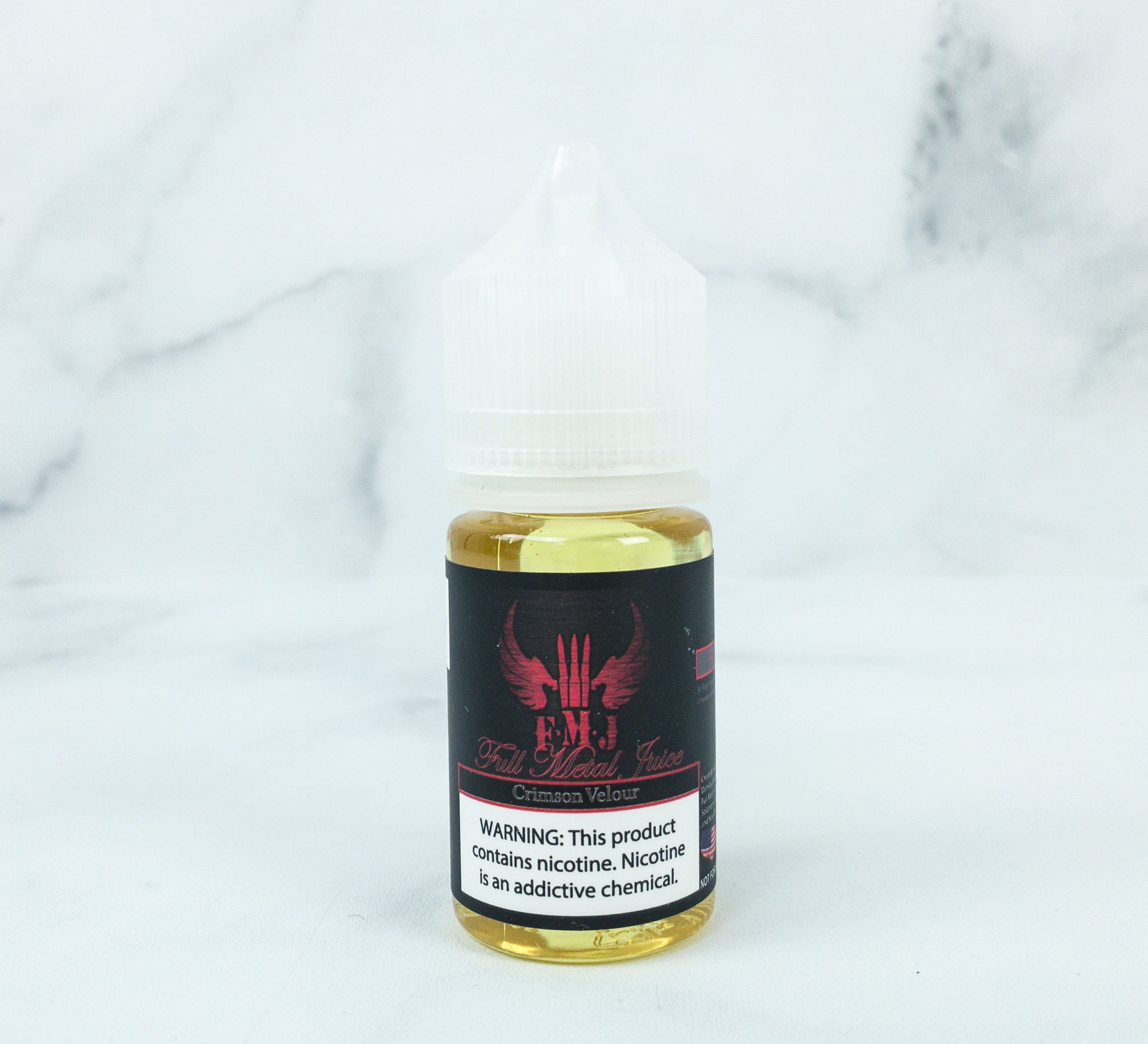 Dk Parfait By Full Metal Juice ($15) Flavors: fruit, cream, berry, banana, strawberry
The creamy banana flavor and a hint of strawberry in every sip make this e-juice the ideal dessert vape. Plus, it has absolutely zero burning sensation.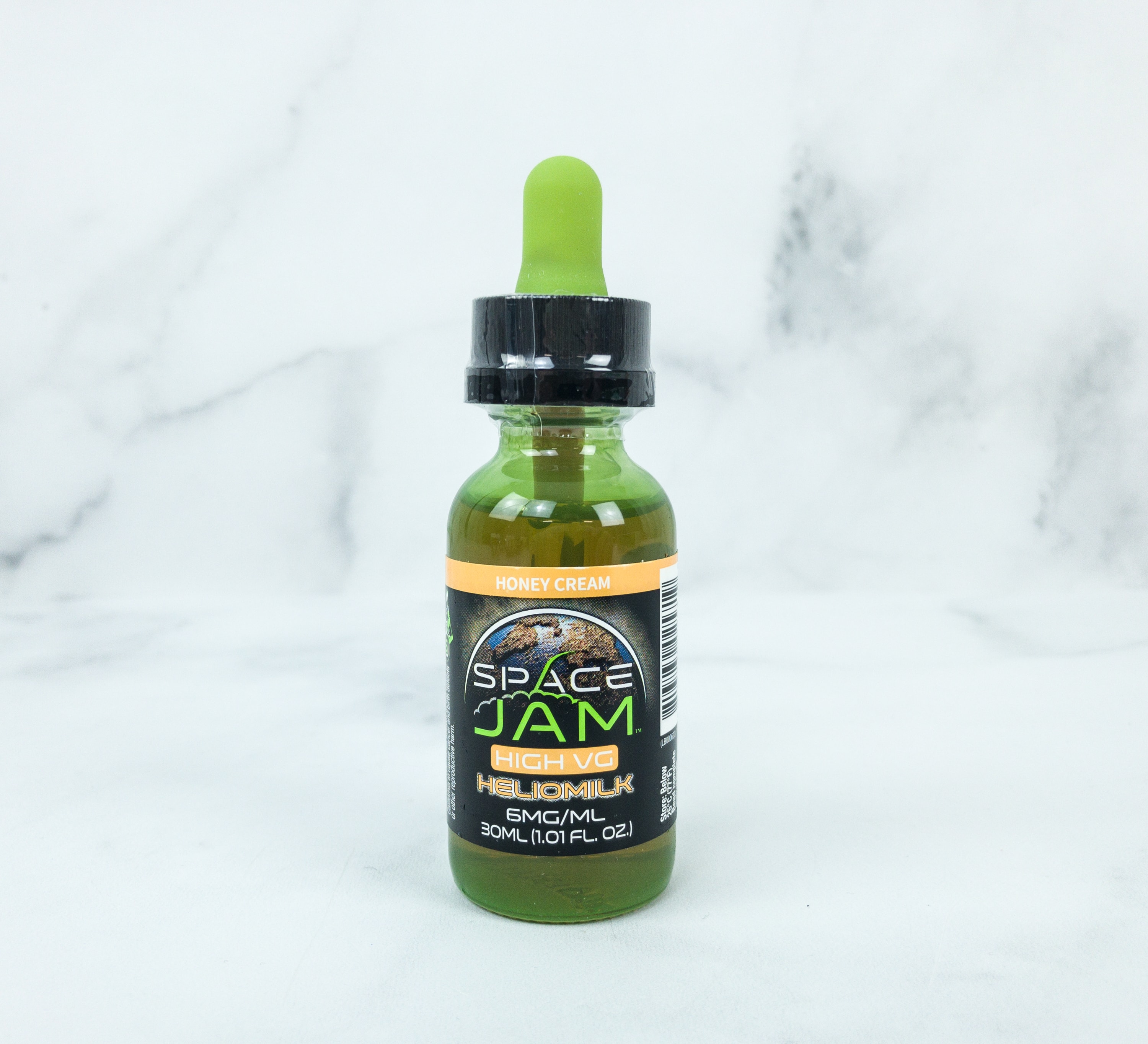 Heliomilk By Space Jam ($15) Flavors: dessert, cream, honey
What makes this e-juice irresistible is its sweetness. If you love sweet dessert vapes, this one is for you.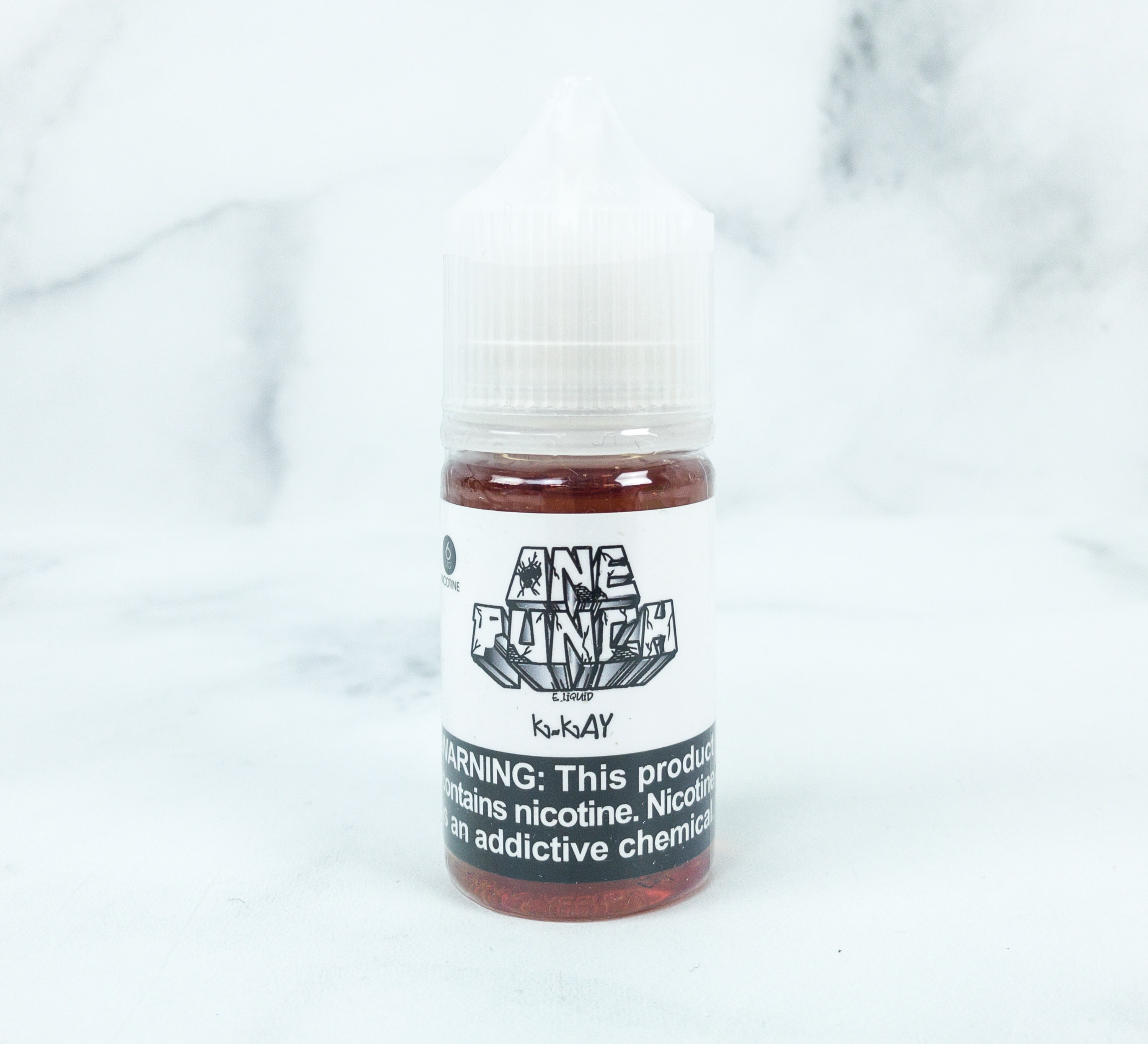 K Kay By One Punch E-Liquids ($15) Flavors: dessert, rice krispy, marshmallow, cake
Smooth and creamy with thick cloud production, it's another dessert e-juice to love. It features notes of vanilla and marshmallow!
Lemon Pie By Heavy Custard ($15) Flavors: dessert, cheesecake, pie, lemon, cream, custard, coconut, banana, meringue
This vape juice features a harmonious blend of fruity flavors with notes of custard and meringue on every inhale. It's like eating a lemon custard candy with a little twist.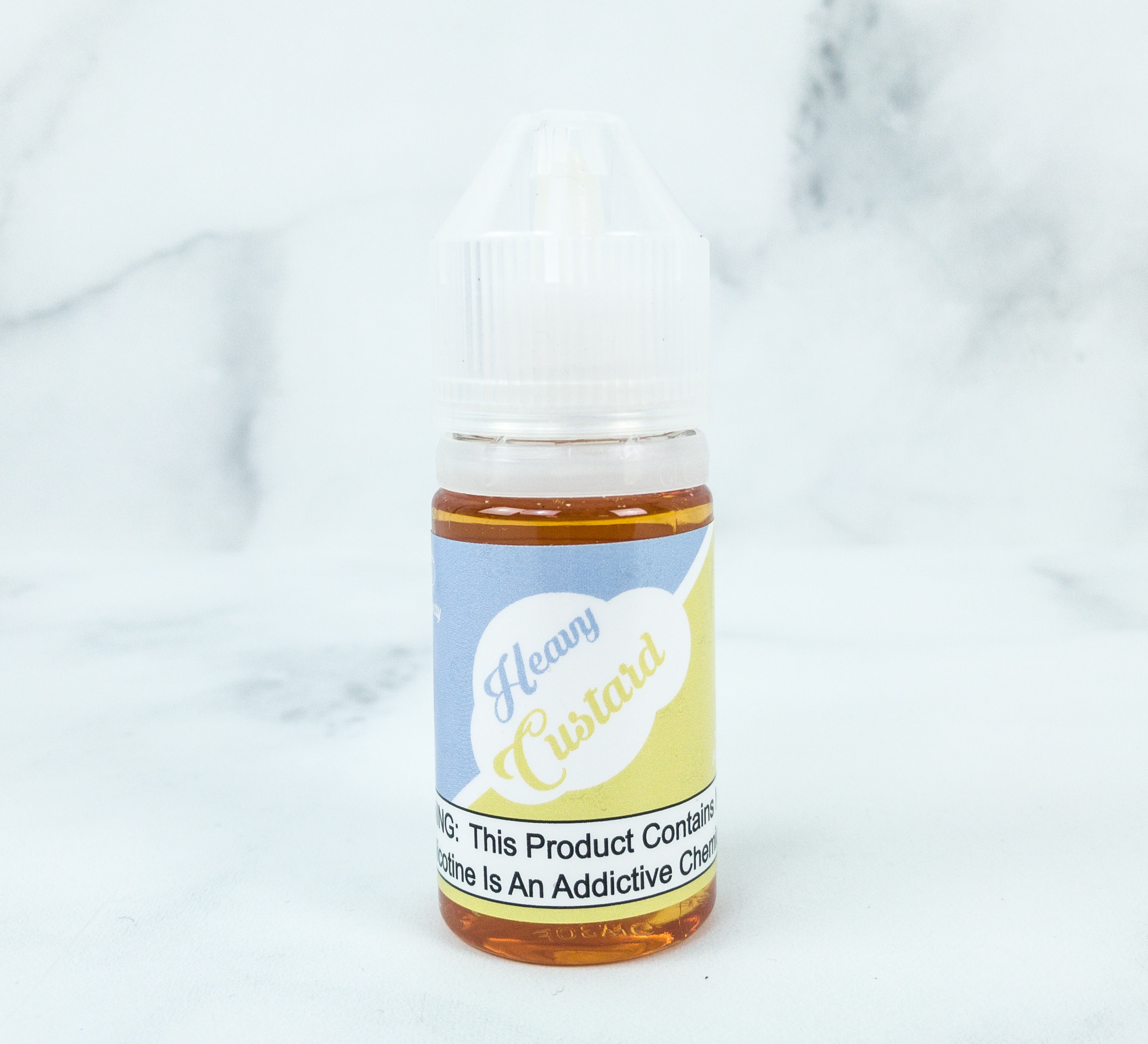 Blueberry Banana By Heavy Custard ($15) Flavors: dessert, custard, cream, blueberry
It features a custard and cream flavor in every sip, plus a little kick of blueberry on the end taste. This juice also produces a thick sweet-scented cloud.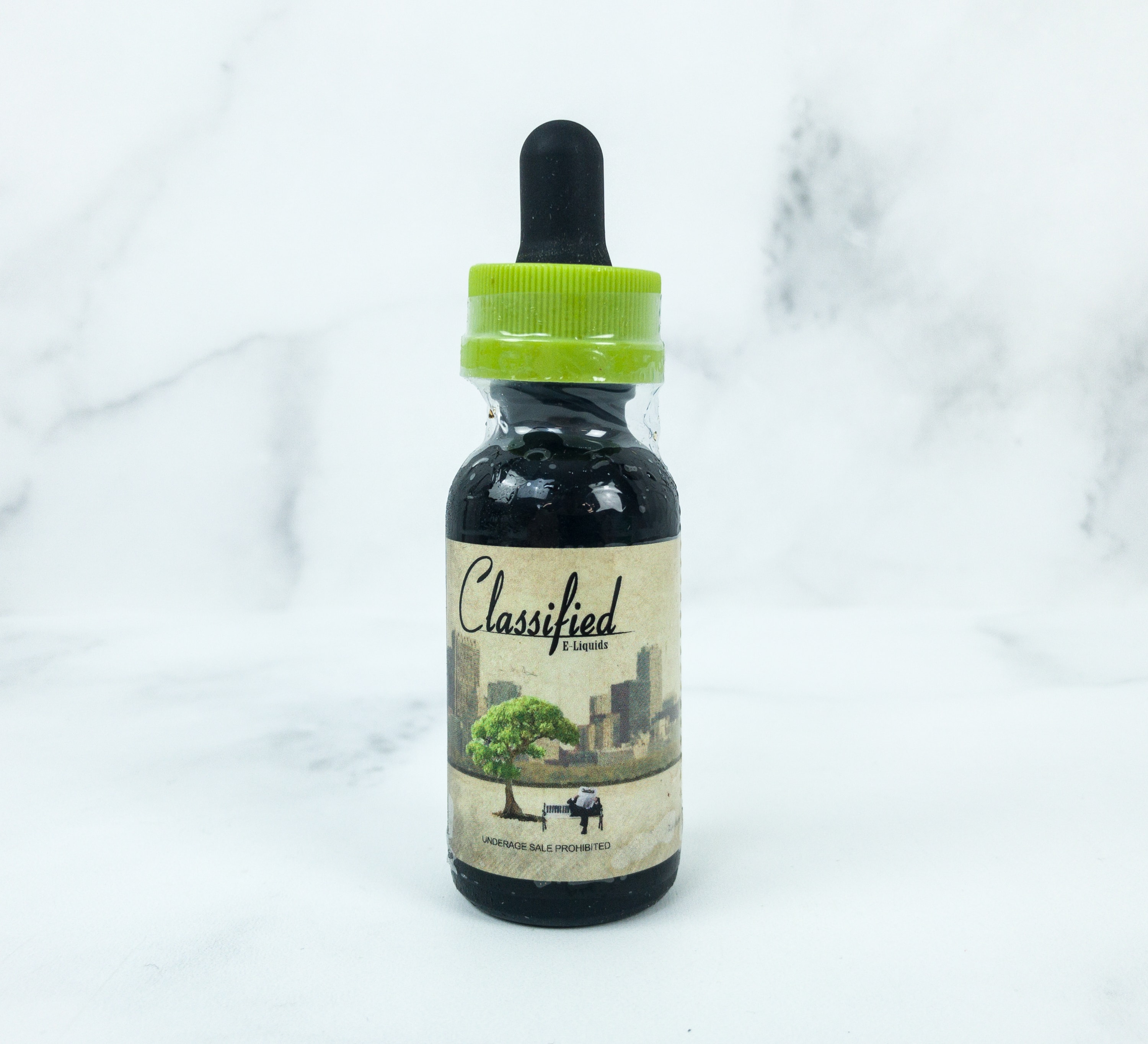 Delight By Classified ($15) Flavors: dessert, bakery, pastry, peach, berry
Here's another dessert vape that features a puff pastry flavor with a hint of raspberry jelly cheese cream. It also has a low throat hit, yet high vapor production.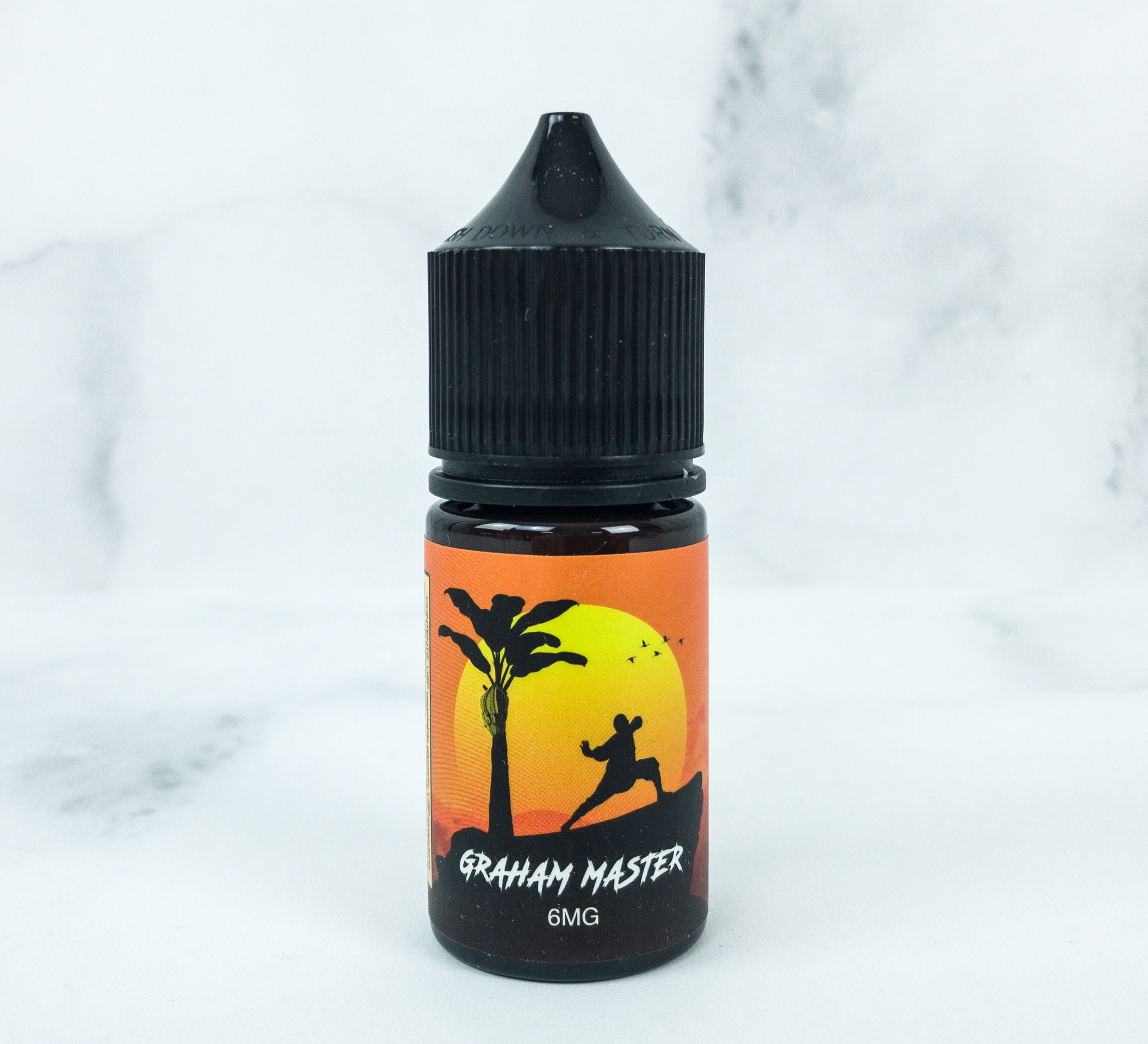 Graham Master By Public Bru ($15) Flavors: dessert, milk, graham cracker, banana
This e-juice comes with a surprisingly complex taste. It features notes of graham crackers and freshly sliced banana. The banana and graham cracker completely dominated this juice, you can barely taste the milky flavor.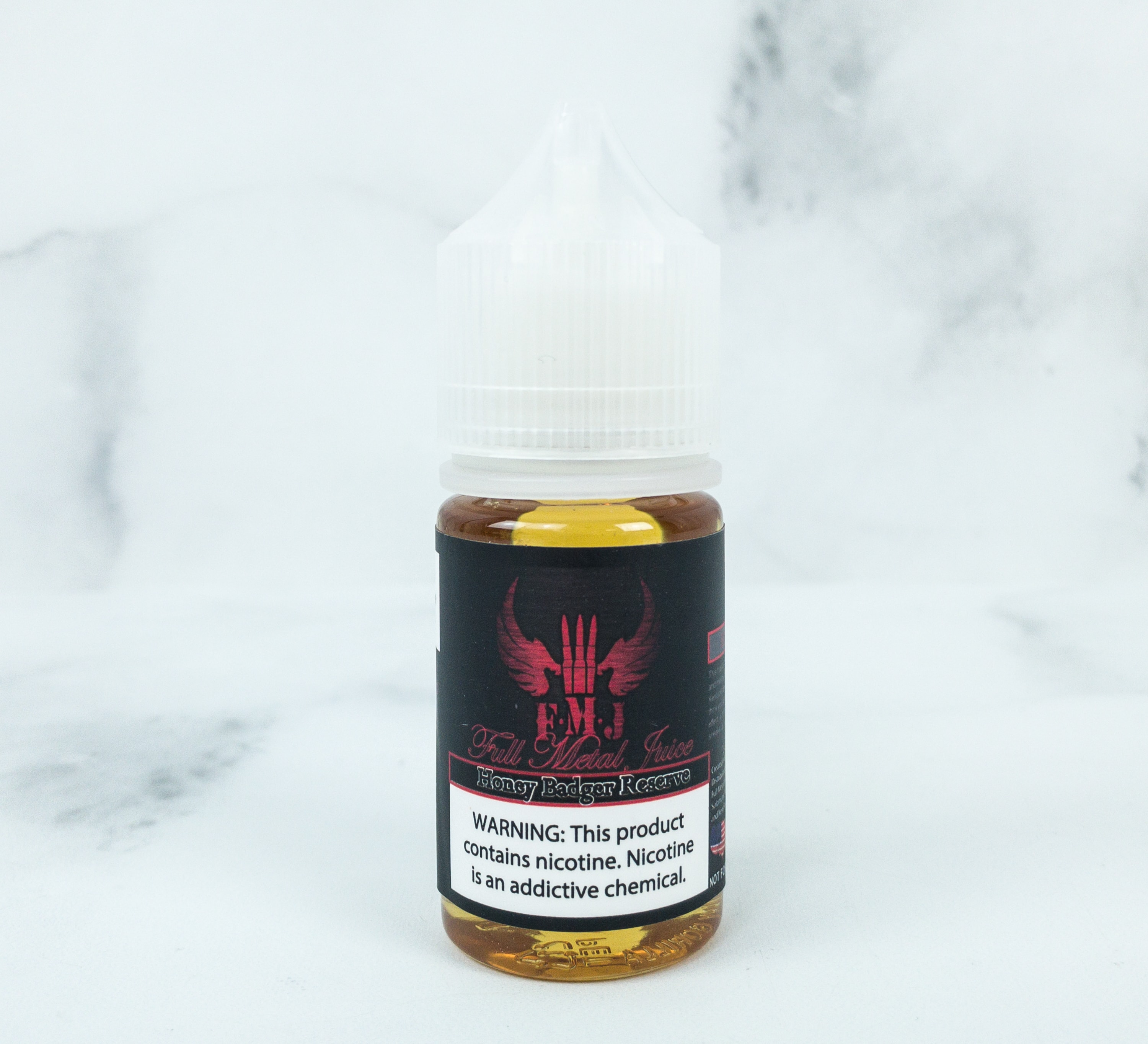 Honey Badger Reserve By Full Metal Juice ($15) Flavors: dessert, bavarian cream, vanilla, custard, whiskey, alcohol, and bourbon.
Yes, you read it right, this vape juice contains premium quality alcoholic drink flavor blended with creamy vanilla and custard taste. If you love drinks and desserts, this is the one for you!
Killer Kustard Strawberry By Vapetasia ($12) Flavors: cream, custard, bold, dessert, vanilla, strawberry.
There are lots of takes on strawberries and cream, and this is definitely one of the best. This juice features a hint of ripe strawberry and a multi-layered flavor of custard and vanilla. It produces a thick and strawberry scented cloud!
Discovering the newest and the best vape juices is more convenient with this Zamplebox. It's useful especially for beginners, but it's great for veteran vapers as well. As always, this month's box featured a great curation of vape juices from different well-known brands. Since these boxes are also customized according to your taste preferences, you'll less likely receive a flavor you won't like. Also, it's way cheaper compared to buying e-juices separately from different sellers!
Are you getting this month's Zamplebox?