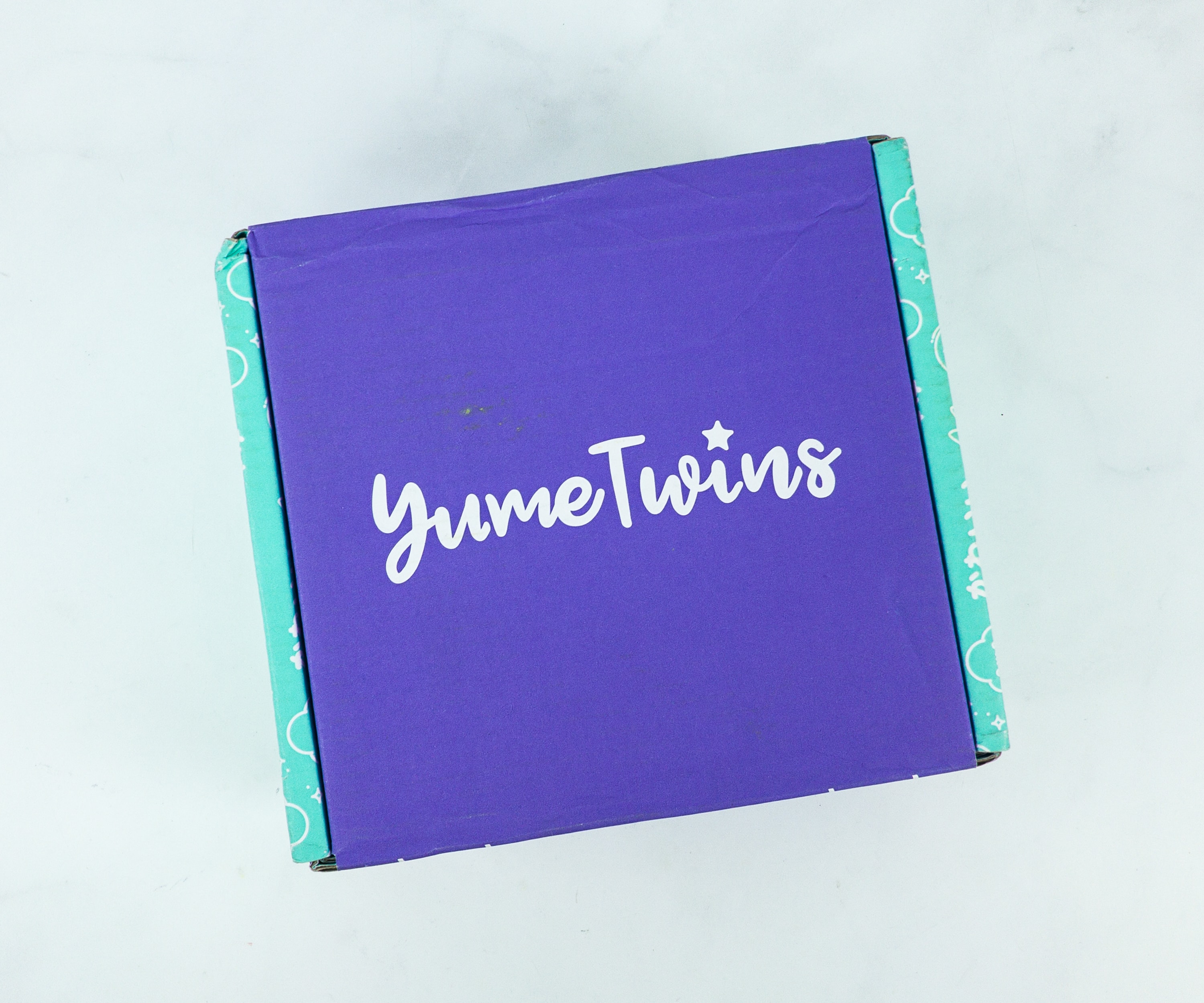 YumeTwins is a monthly Kawaii subscription brought to you by the same people behind TokyoTreat. Every month, you'll receive an assortment of super cute and adorable kawaii products from Japan which might include accessories, plushies, figures, keychains, stationeries, and other collectibles. All items are licensed merchandise from popular Japanese brands. The box is $35 per month.
DEAL: Use coupon code HELLOSUBS at checkout to save 10% ($3.50) on your first box!
Here's a peek inside the box!
The theme for this box is PARTY ANIMAL!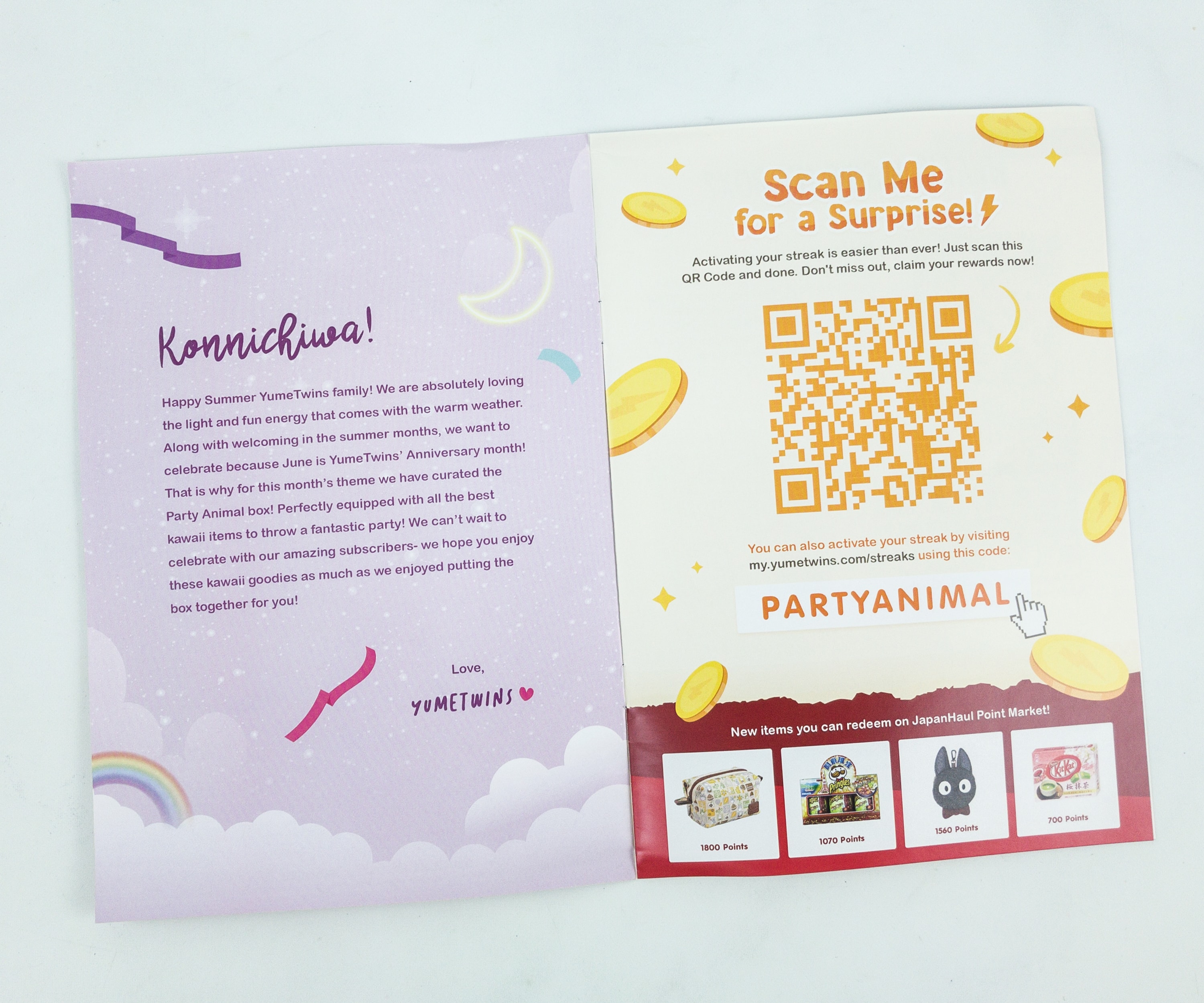 Here's a short overview of this month's theme and what to expect from the box.
Inside the magazine is a list of items with pictures and brief descriptions.
This month's featured item is the Sanrio Letter Set! You can also take a photo of it with your YumeTwins box for this month's photo contest.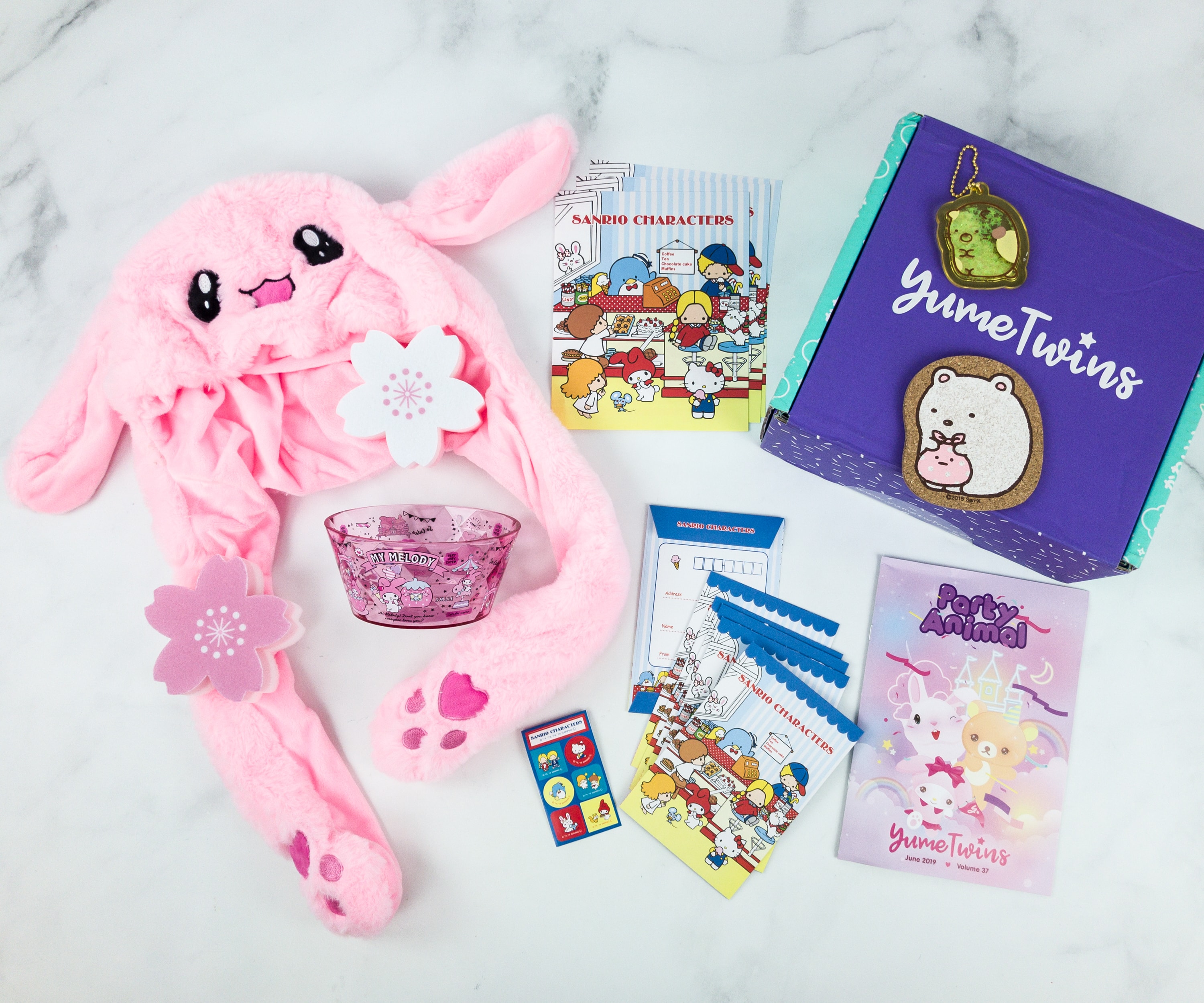 Everything in the June 2019 YumeTwins Box!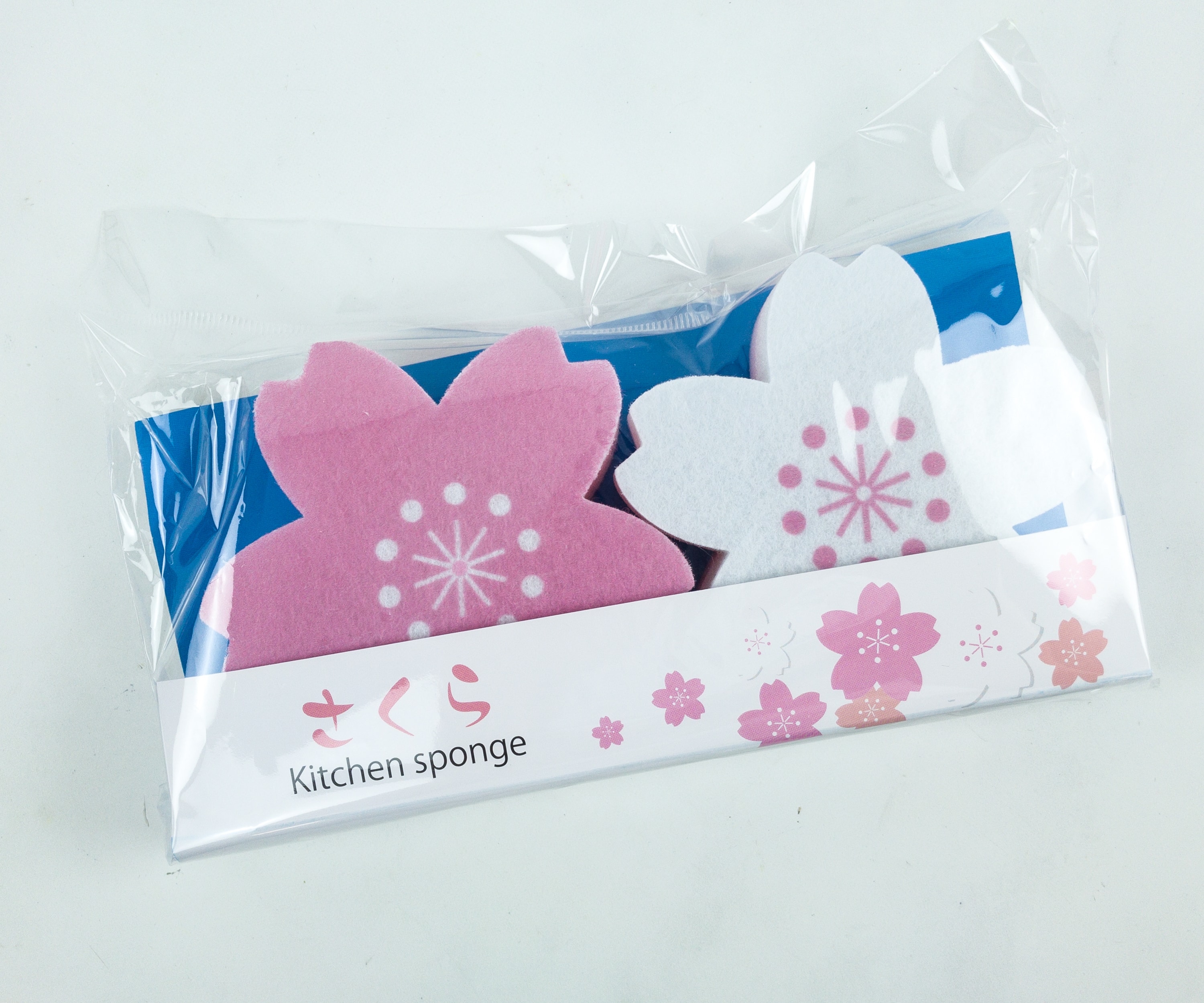 Sakura Kitchen Set. Who said kitchen cleaning tools can't be adorable? For this month, I got a set of beautiful Sakura sponges!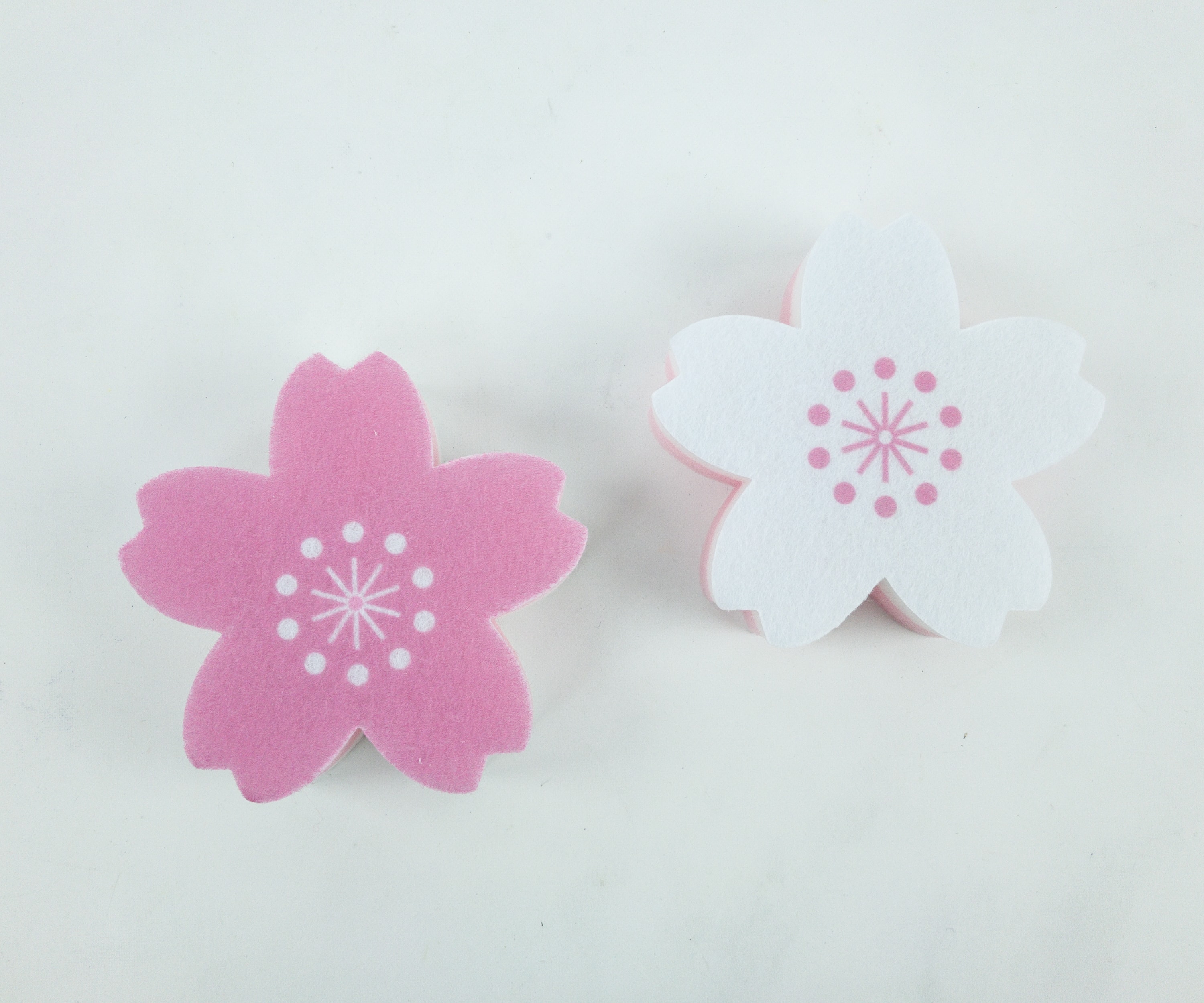 The sponges came in two colors, pink and white!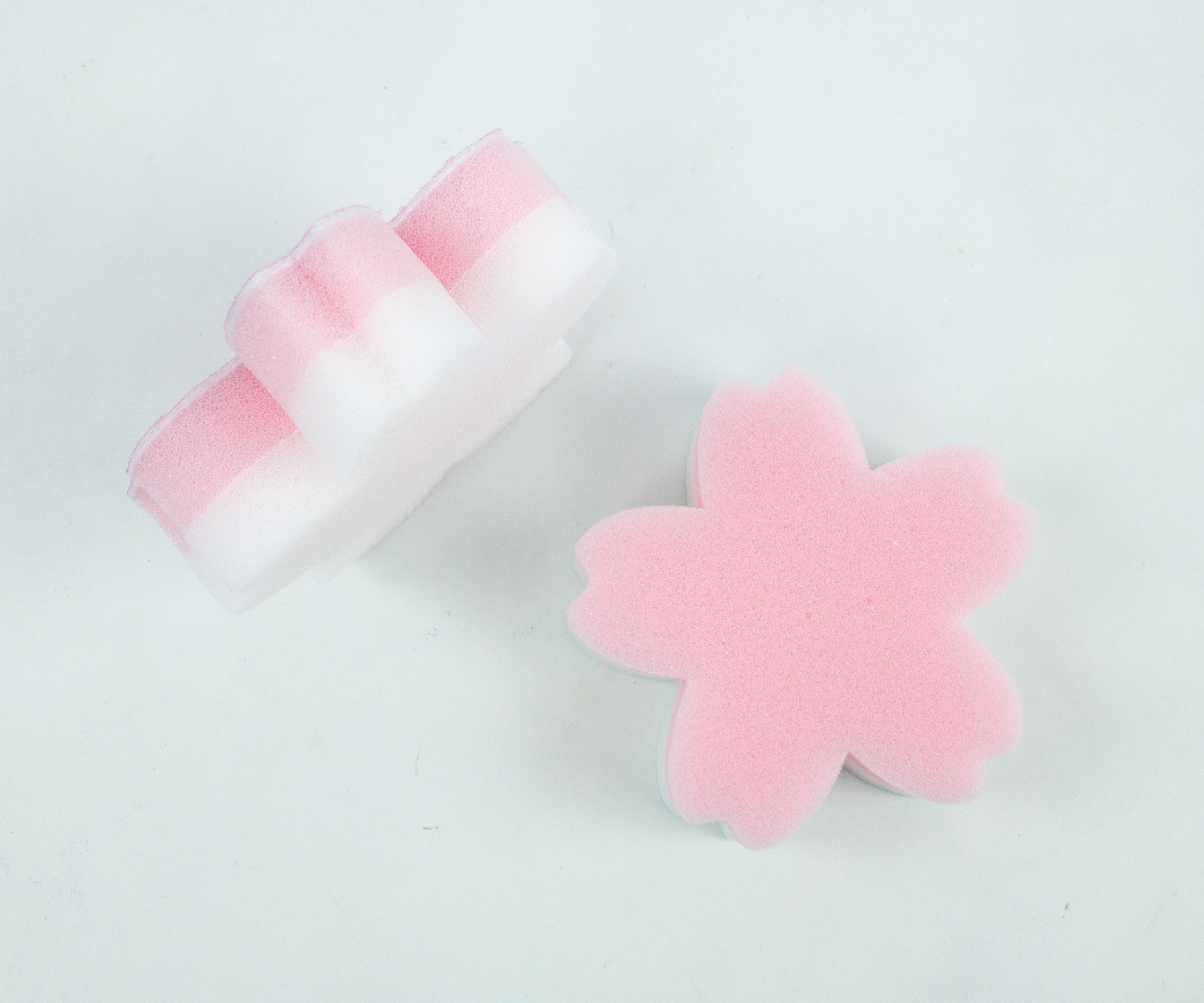 The other side of the sponges easily scrubs and cleans off the dirt from your dishes, countertops, or even your sink!
Sumikko Gurashi Coaster. This coaster protects the surface of the table from your cold or hot drinks. Subscribers can get one coaster featuring Sumikko Gurashi characters like Shirokuma, Penguin, Neko, and Tonkatsu!
I got Shirokuma, the shy polar bear who is sensitive to the cold and loves hot springs.
Glitter Character Keychain. I also got this super sparkly keychain! For this item, you can get a character from Sanrio, Sumikko Gurashi, Doraemon, or Crayon Shin-chan!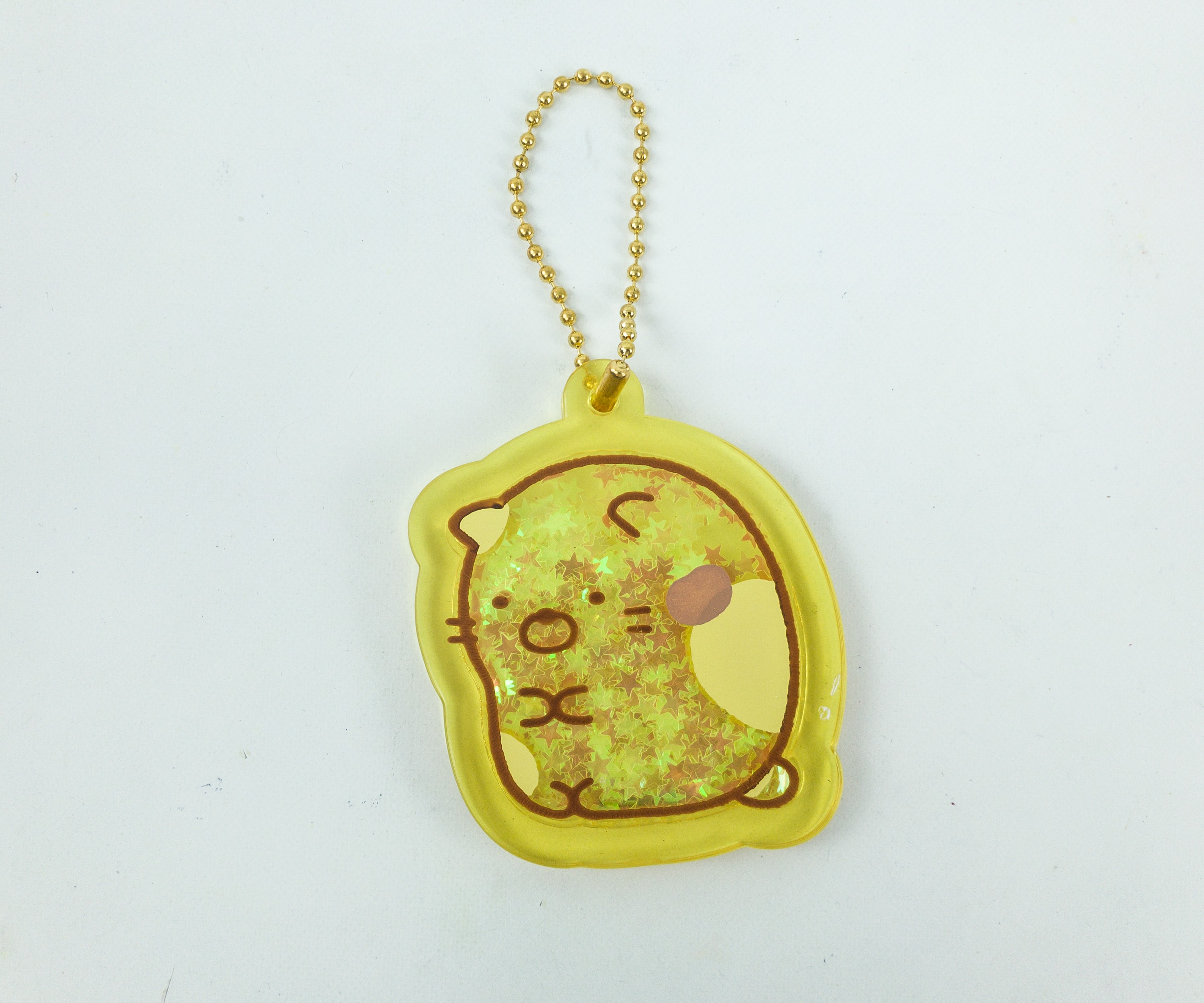 I got Neko from the Sumikko Gurashi gang! The chubby calico cat works as the treasurer of the group and is timid, socially anxious, and really humble!
You can see the glitters inside when you tilt the keychain! ?
Moving Bunny Ears Hat. This adorable hat is popular and usually seen on the streets of Harajuku, Tokyo's famous shopping district.
Subscribers get this cute hat in pink or in white. We got it in pink!
My daughter tried it on, and she easily figured out how it works. Just press its paws and its ears will move! It's so much fun to wear!
Sanrio Letter Set. If you're planning to have a party, it's always better to send personal invites like a card or a note. Good thing, I also got a pretty set of stationeries, envelopes, and stickers.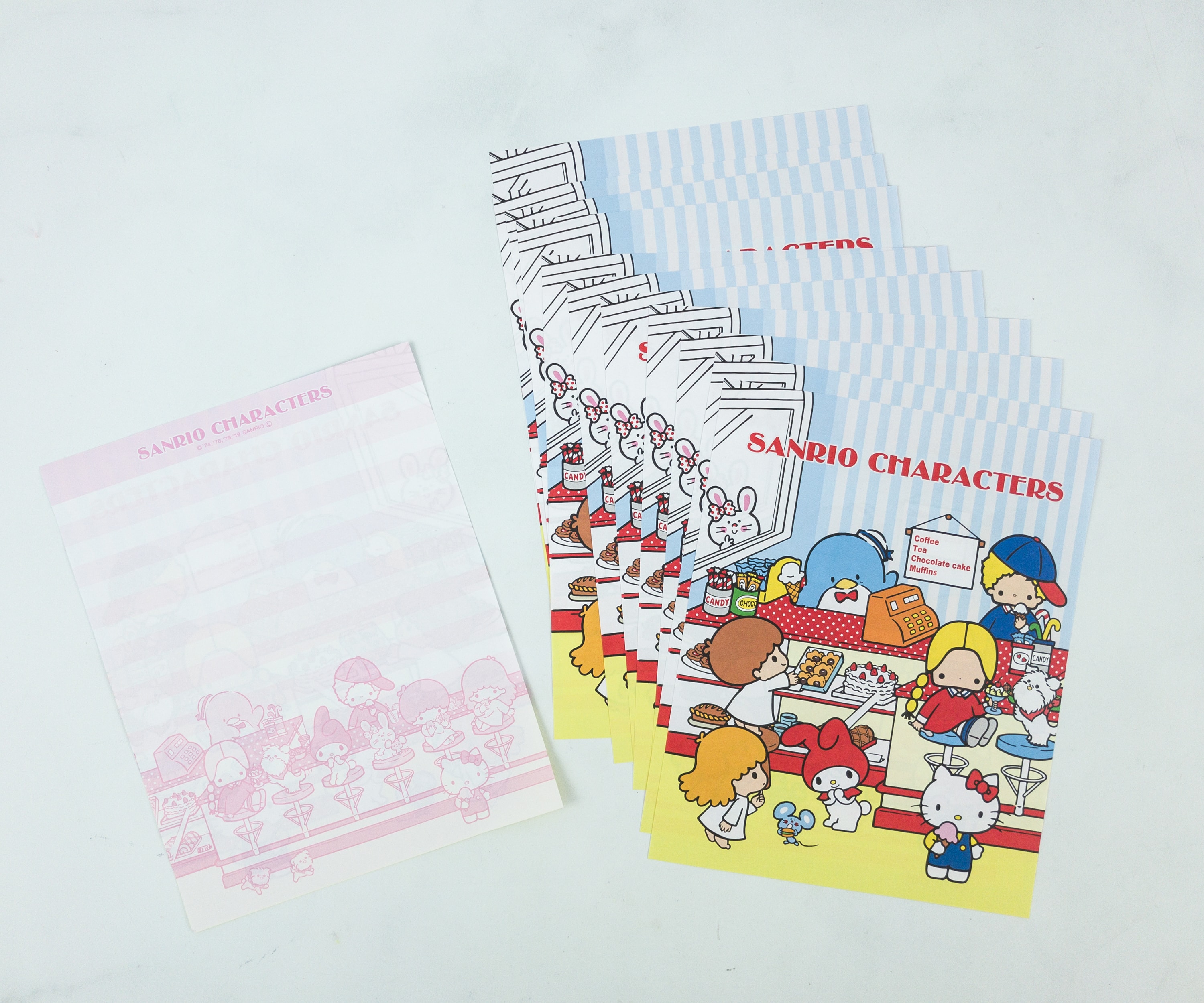 The set contains 12 stationeries, 6 envelopes, and a sheet of stickers.
The envelopes are really cute! The design features almost all the Sanrio friends. There's Hello Kitty, My Melody, The Little Twin Stars Kiki and Lala, and more!
There are also colorful stickers that you can add to your note or use to seal your envelopes!
Sparkly Kawaii Bowl. Another sparkly item in this box is a kawaii bowl that you can get in 6 different variations: friends from Hello Kitty, My Melody, Sumikko Gurashi, or Doraemon! I got the good-natured white rabbit, My Melody!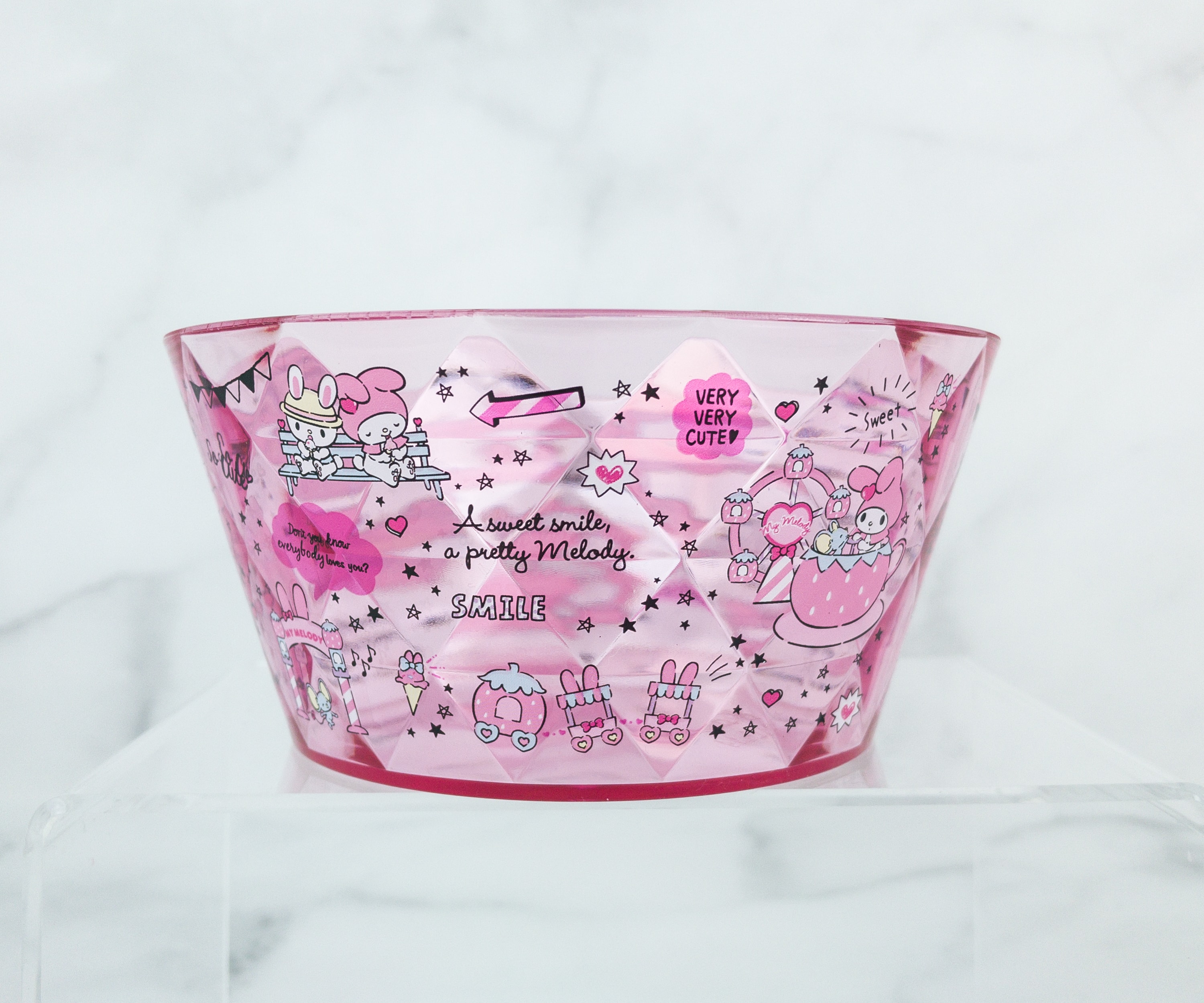 It can be filled with snacks or even sweets, then placed at the center of the table for everyone to feast on.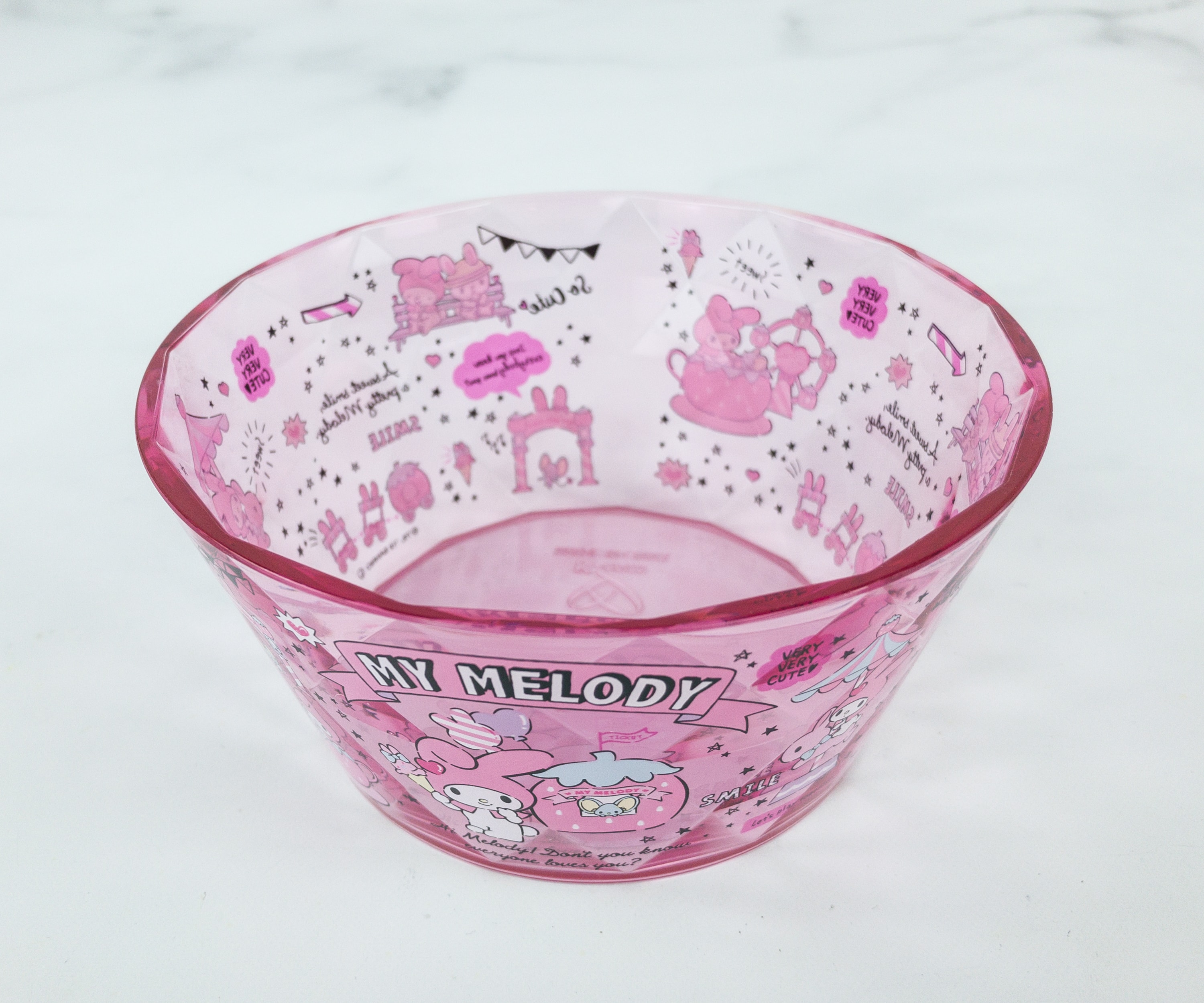 I love how adorable and sparkly this bowl is! It's so cute!
This month's box is calling for a party! All the items can be used for a simple gathering or even a festive one. I definitely love all the inclusions, they're not just functional but kawaii too. My favorites are the bowl and the letter set. The cute hat is definitely a winner to my kids as well! They love how the ears move by simply pressing the paw. After any party, cleaning up is a breeze with the help of the adorable sakura sponges. I'm already excited for the next box, and I'm sure it will be filled with cuteness too!
What do you think of YumeTwins this month?