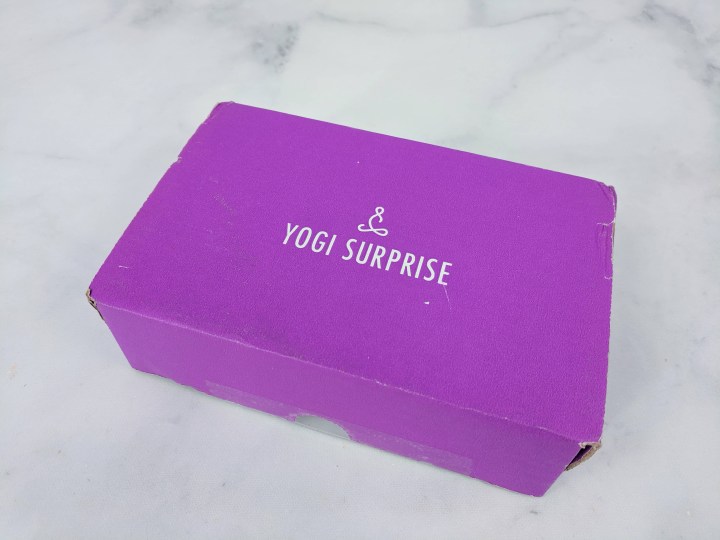 Yogi Surprise, in addition to its regular monthly lifestyle box, has a jewelry only subscription box. Every month you'll get handmade yoga-inspired jewelry pieces and 1 other item.
DEAL: Get 25% off your first box! Use coupon code HELLO25. OR Get 15% off every box for the life of your subscription with coupon code HELLOYOGI!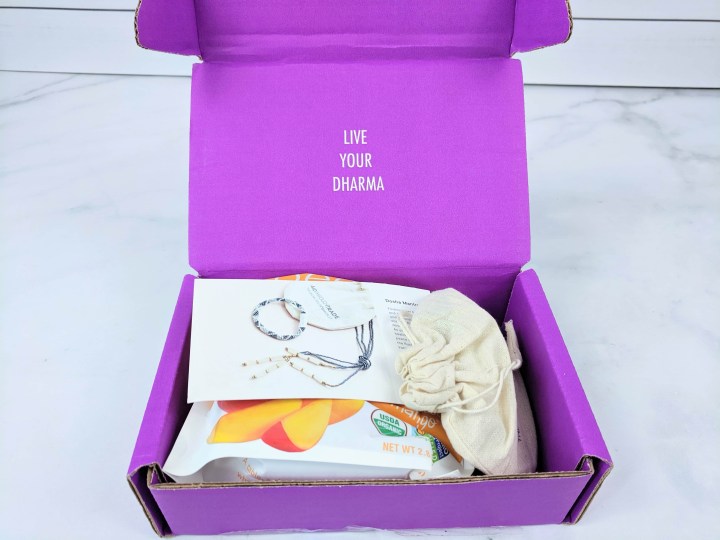 I love the simplicity of their purple box, and it brightens up my mailbox!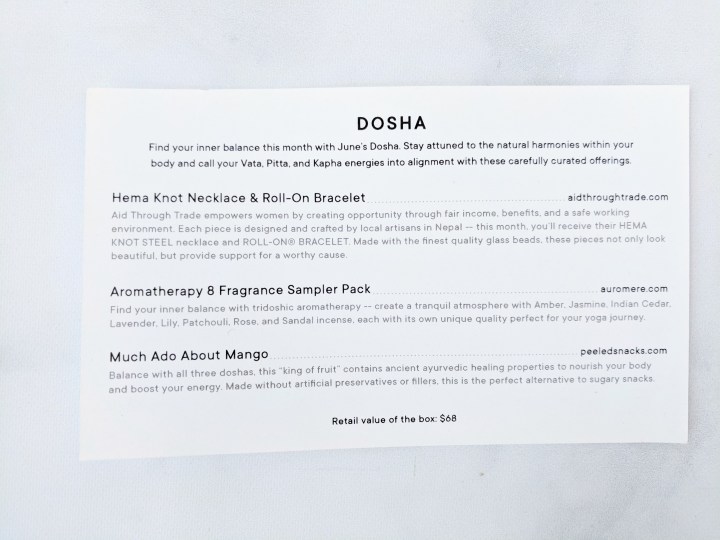 This month's theme is Dosha, a term that that encompassed the three types of energies that define a person. This month's box is about getting your Vata, Pitta and Kapha energies aligned.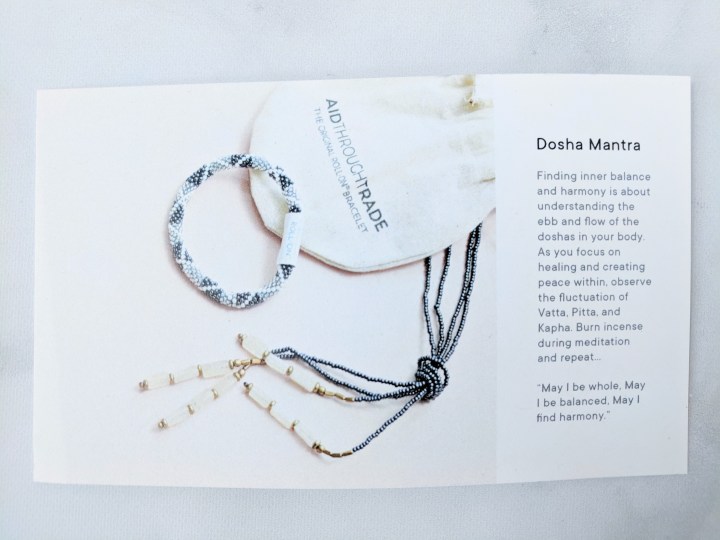 On the other side of the card, we have a Dosha Mantra that we can use to find inner balance and harmony.
Hema Knot Necklace and Roll-On Bracelet. This lovely set was created by Aid Though Trade, an organization that empowers women by creating opportunity through fair income benefits and safe working environment.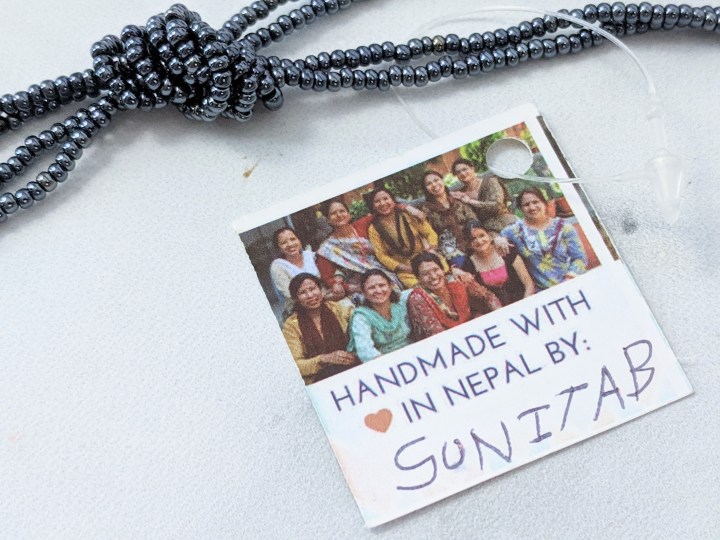 My necklace was handmade in Nepal by Sunitab and features lovely dark blue seed beads.
It's a great everyday piece to wear. I love the contrast between the blue beads and the pale yellow rectangular beads.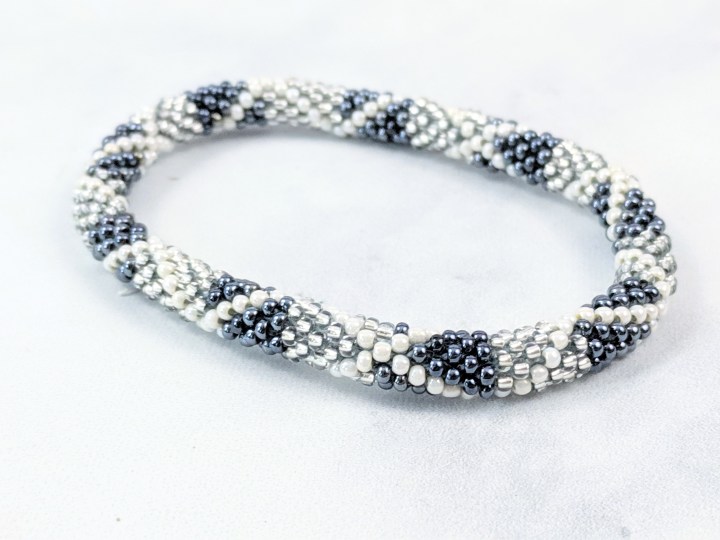 The bracelet mixes blue seed beads with silver lined and white ones. It doesn't have a lot of stretch, but it's easy to roll it up your arm.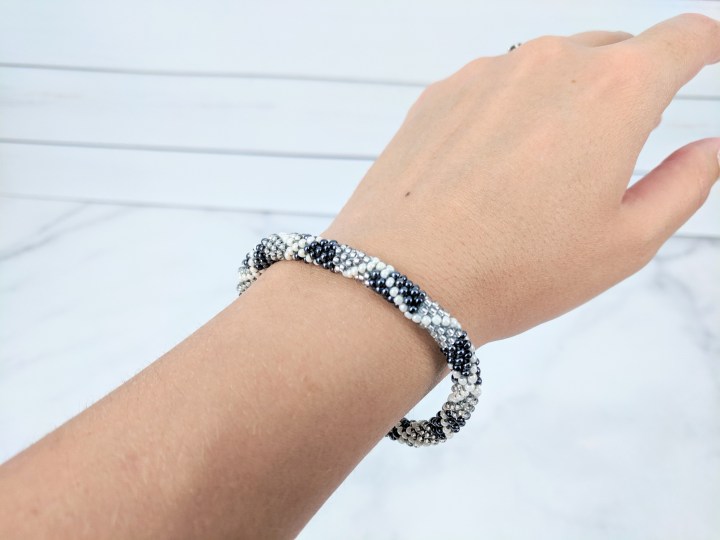 It feels great and looks amazing.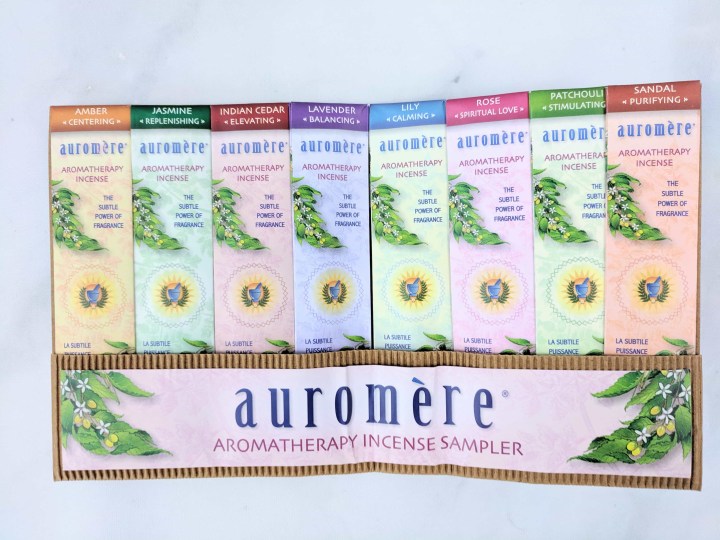 Auromère Incense Sampler ($9). Each of the eight package has three small incense sticks and everything smells amazing! I don't know which one I prefer, maybe the jasmine one, no the rose one! I don't usually burn incense sticks, but I like to keep some in a side pocket of a bag to make it smells nice, or just on my bookshelves. I like everything from auromère, and this doesn't disappoint! At the back of the package, there's a list of the properties of each aromatherapy blend.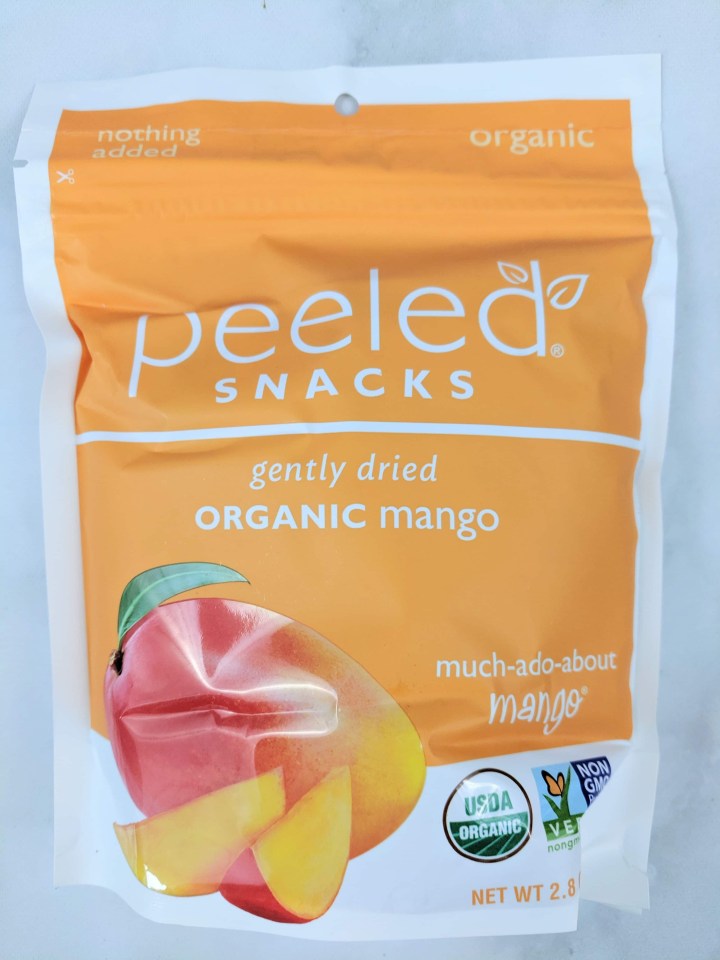 Much Ado About Mango. In the Ayurvedic traditions, mangoes contain healing properties to nourish your body and boost your energy.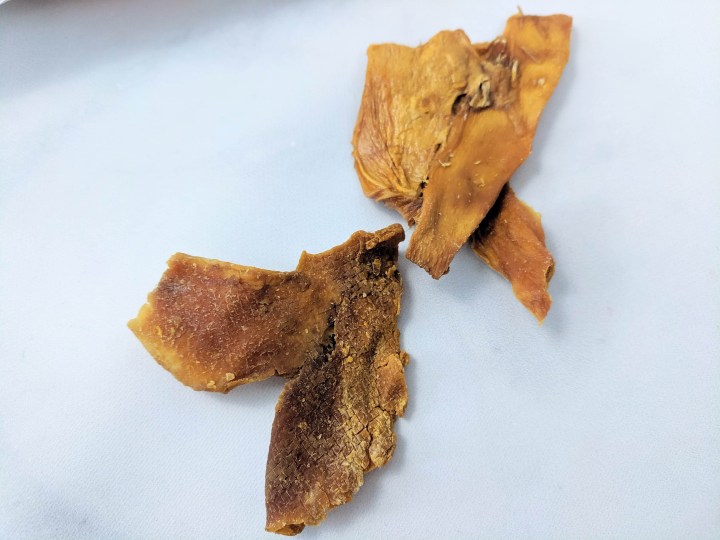 They are not sweetened, so you get all the pure flavor of the mangoes without the guilt. They are so tasty.
I really enjoyed this month's box. The mangoes were the perfect snack to satisfy my sweet tooth without the guilt, and the necklace and bracelet set is so lovely and helps empower women at the same time.
What did you think of this month's Yogi Surprise Jewelry box?