Tombow VIP Club is a quarterly one-time purchase box that features an assortment of Tombow products, including exclusive and newly released items that are not even readily available in the US or Canada. The box cost $25 (at least this quarter), and each curated box will include at least 1 exclusive item and new products.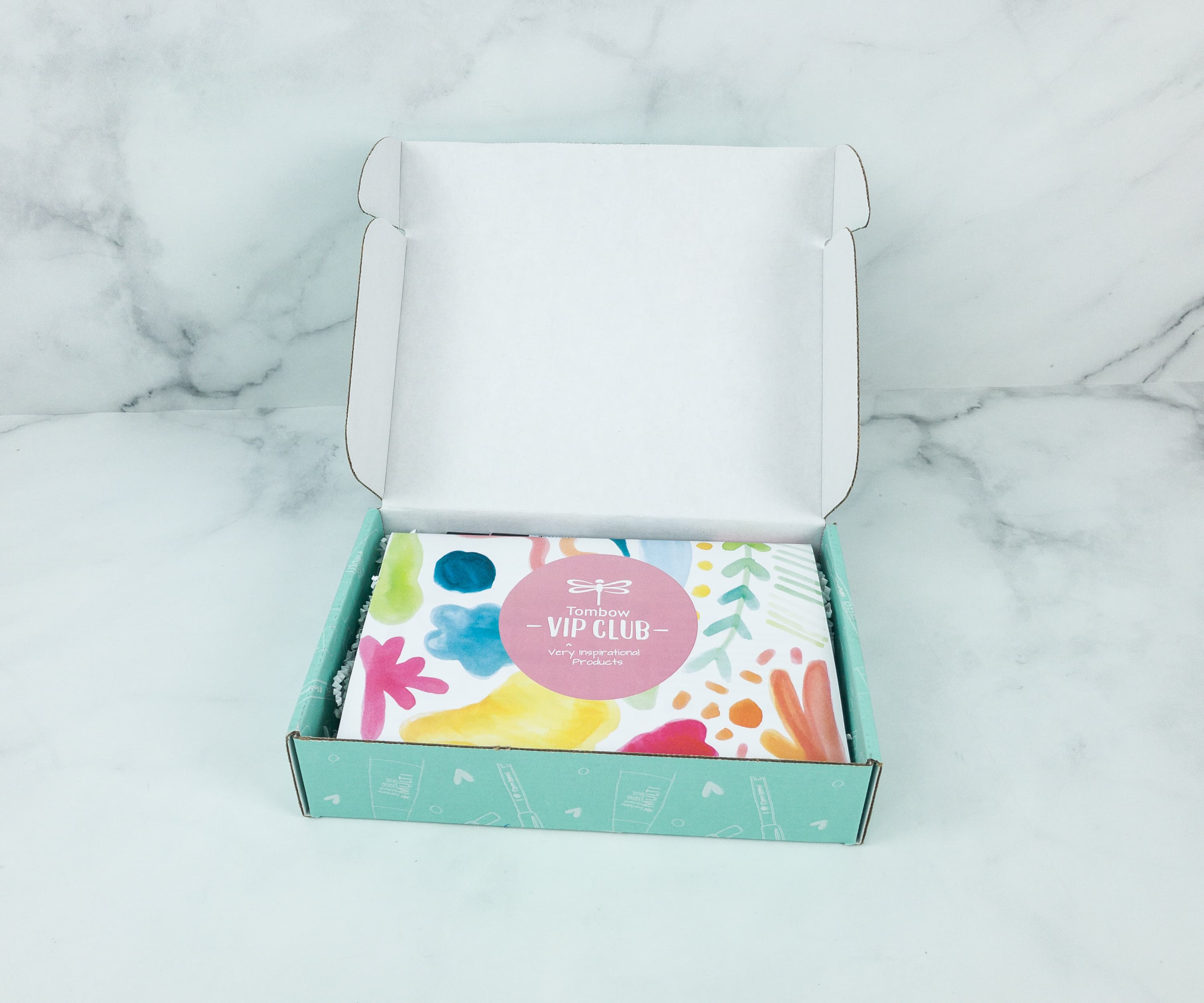 Also, before you buy it, you'll know what's in the box. These sell out super fast, so be sure to grab notifications for this box. Surprisingly, at time of posting, this box is still available!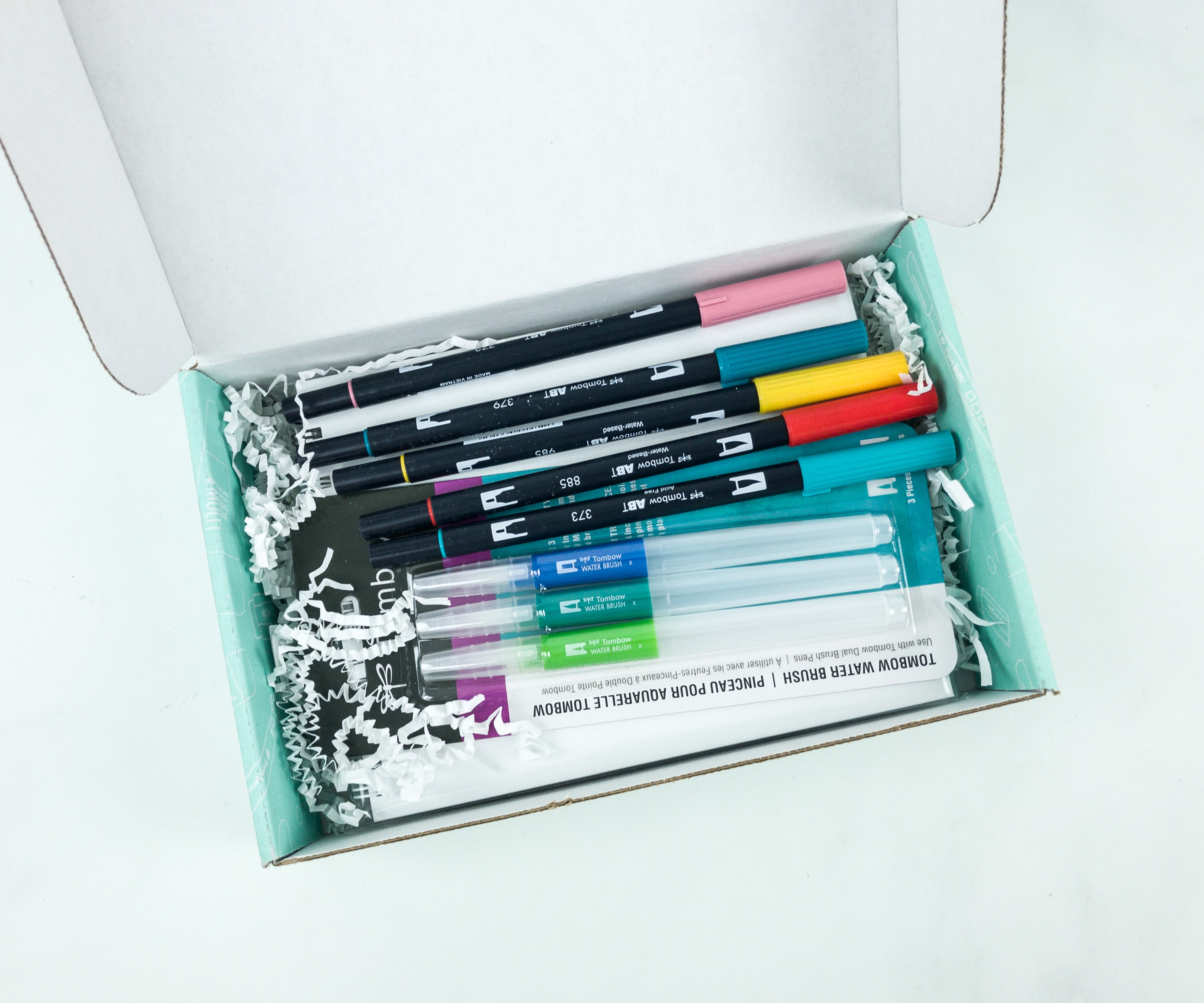 All the items are packed neatly. The contents of the box are all colorful! You can also rate your favorite products on their website.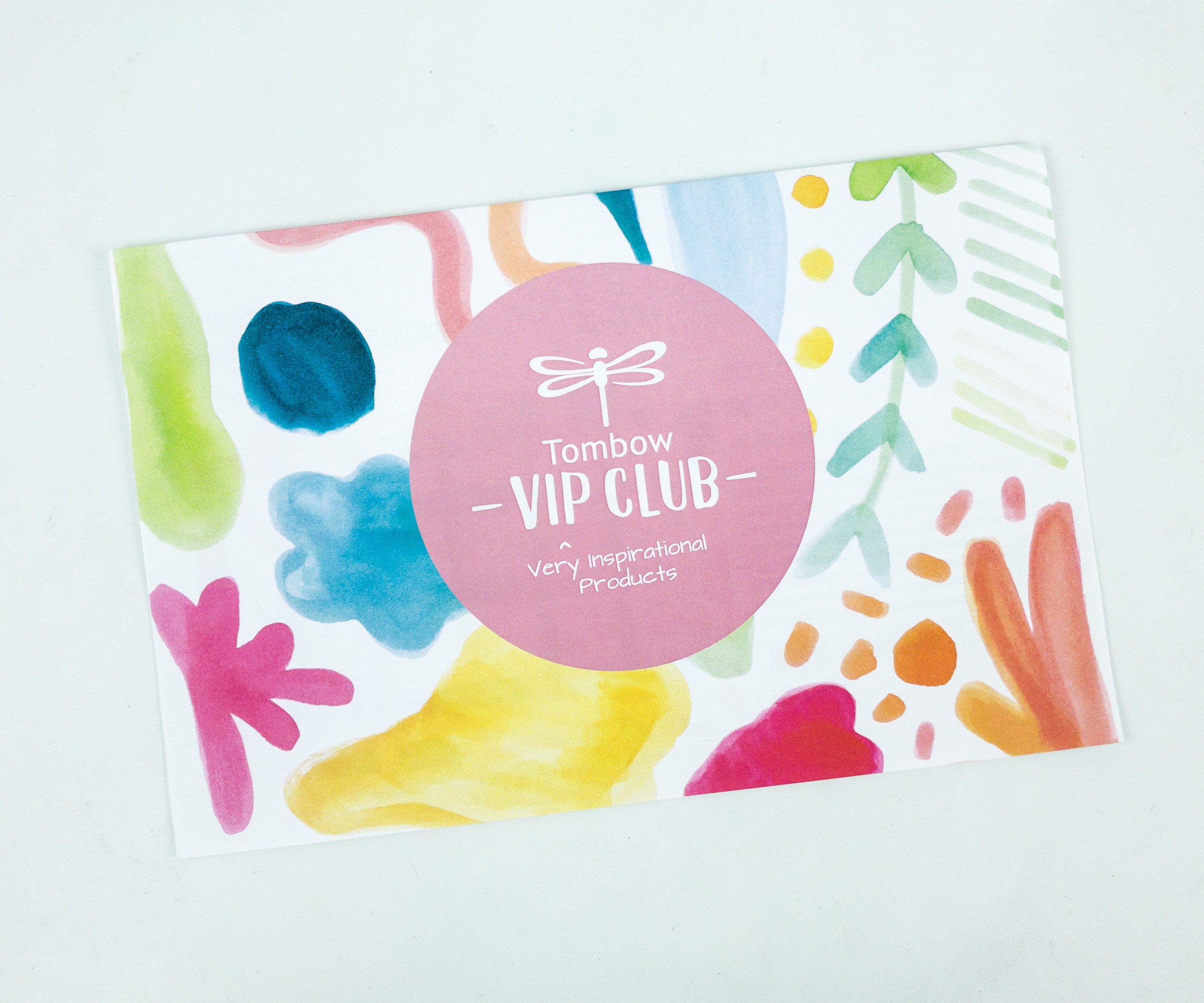 The box includes an info card that pictures the Very Inspirational Products.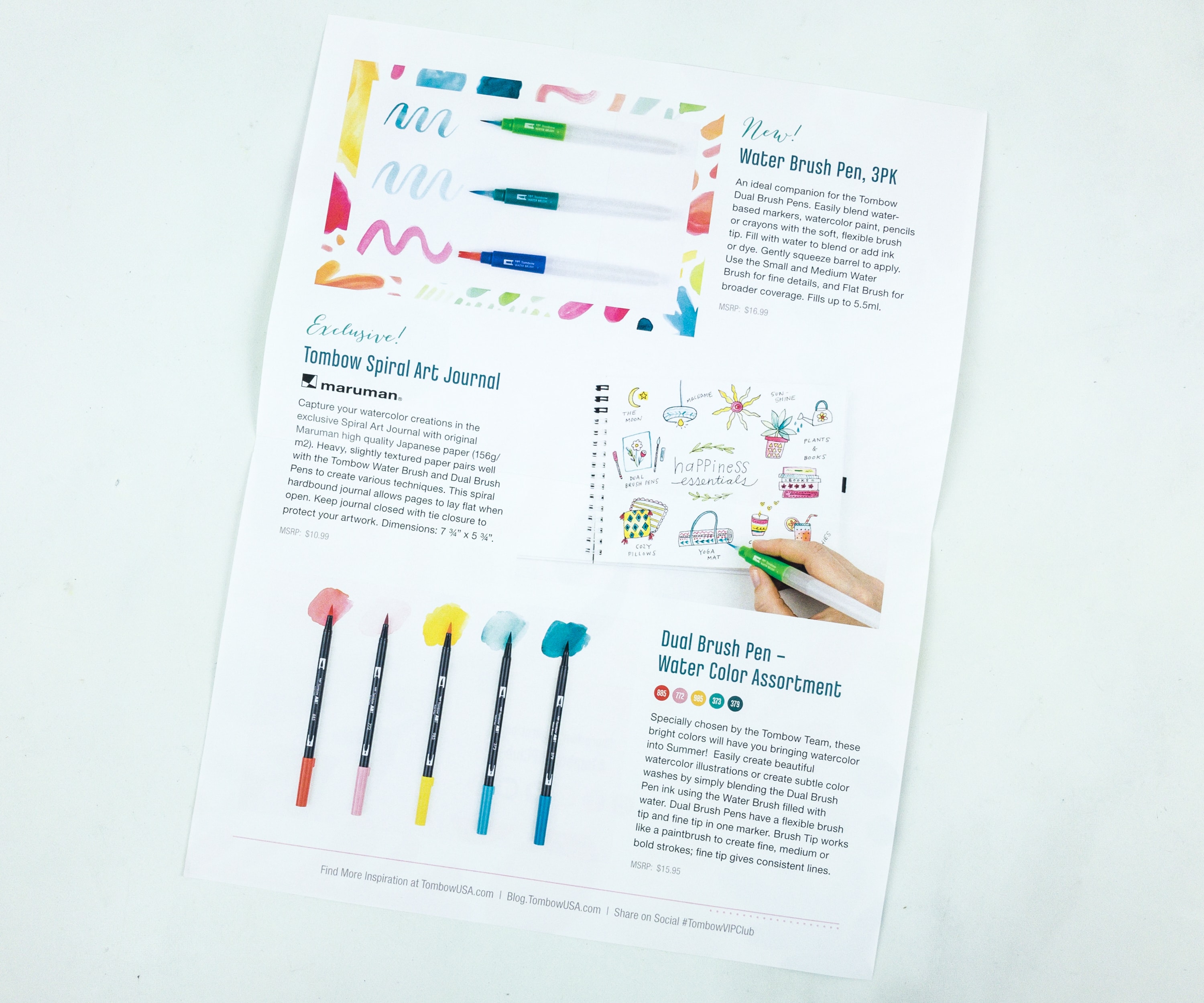 It lists all the box contents and a brief description for each item.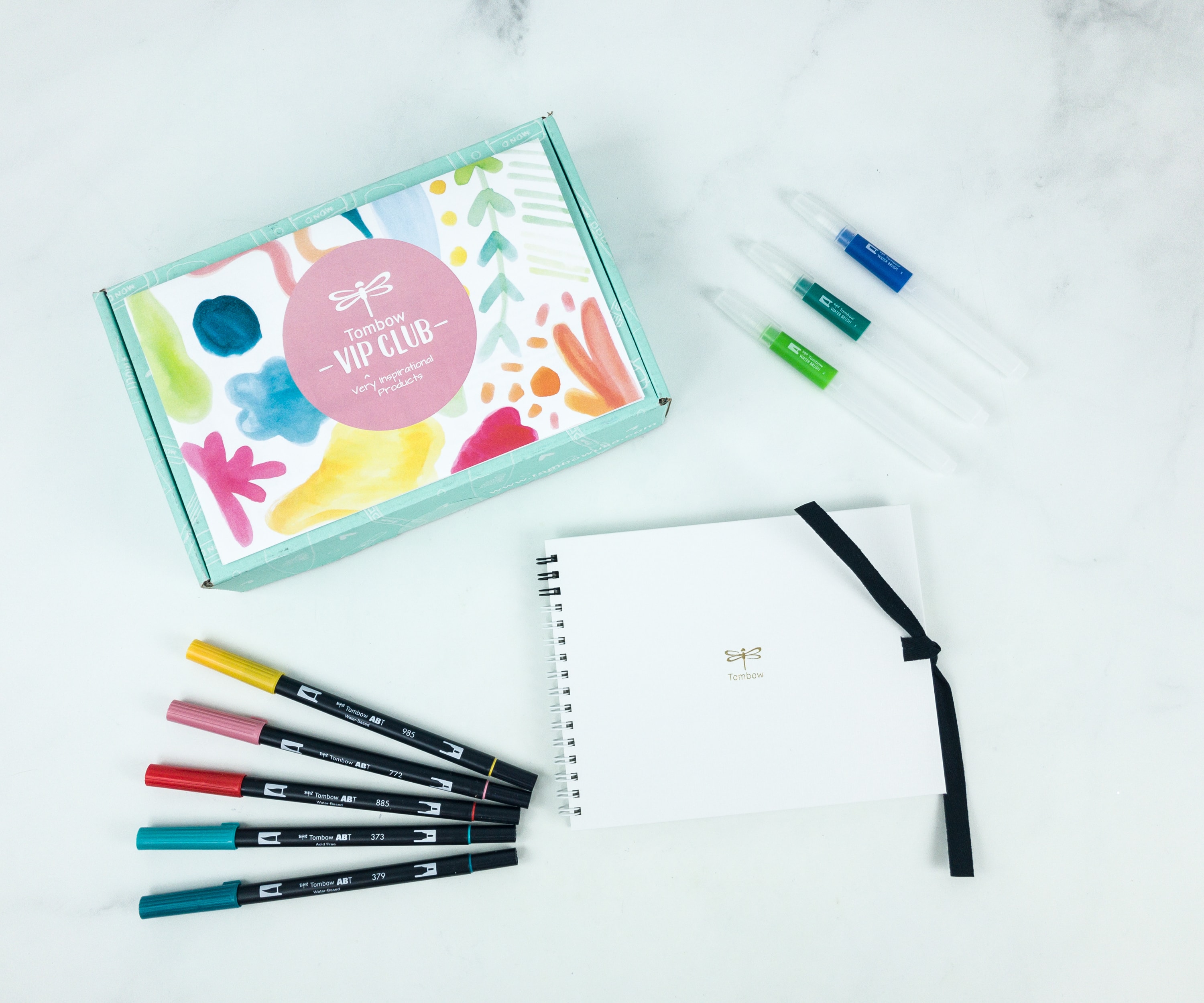 Everything in my Tombow VIP Club Summer 2019 box!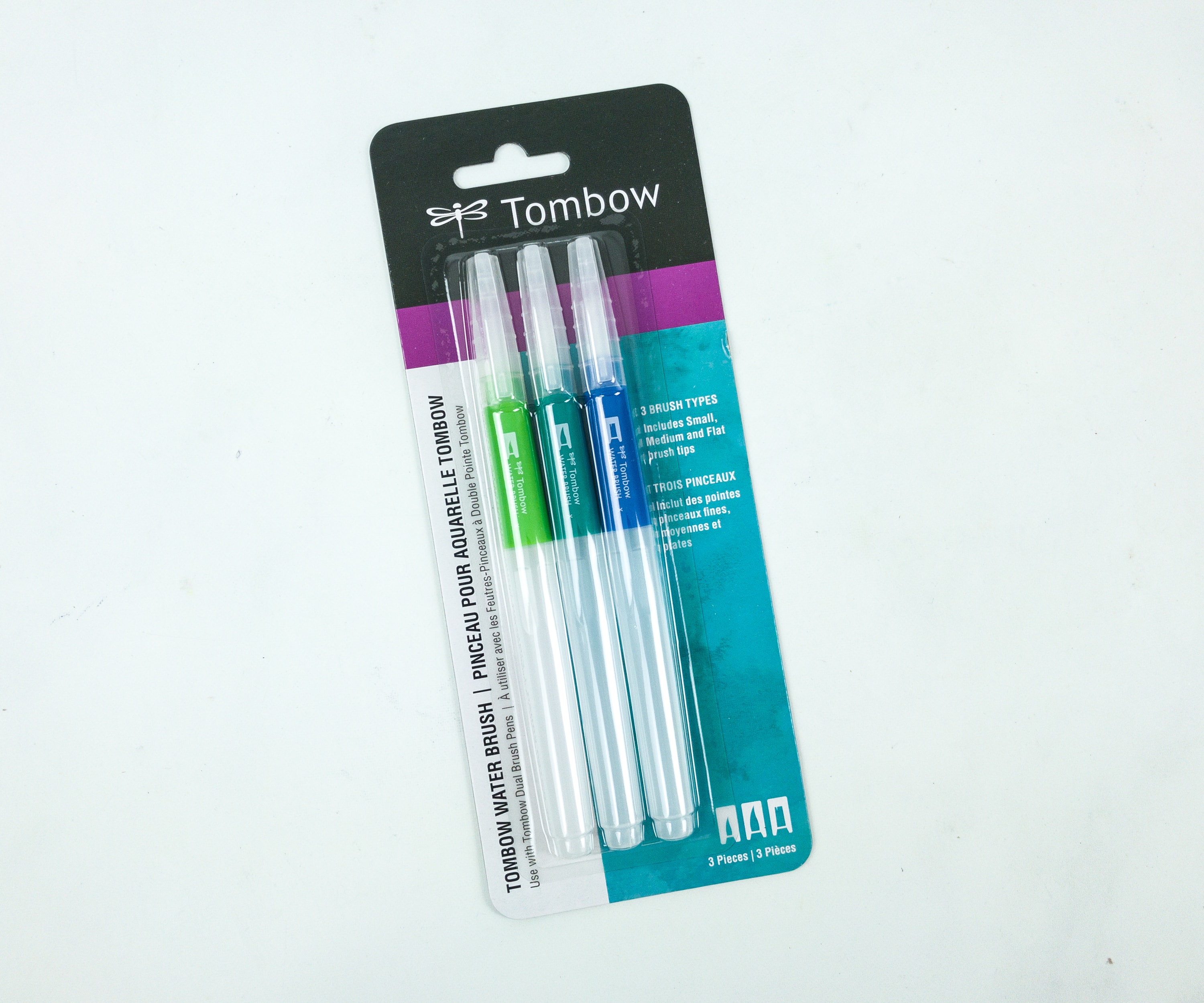 NEW Tombow Water Brush Pen, 3-Pack ($16.99) This set of brush pens allows you to easily blend water-based markers or watercolor paint.
To use, fill it up with water to blend. You can add ink or dye too. Gently squeeze the barrel so you can apply the colors. The pens can be filled up to 5.5 ml.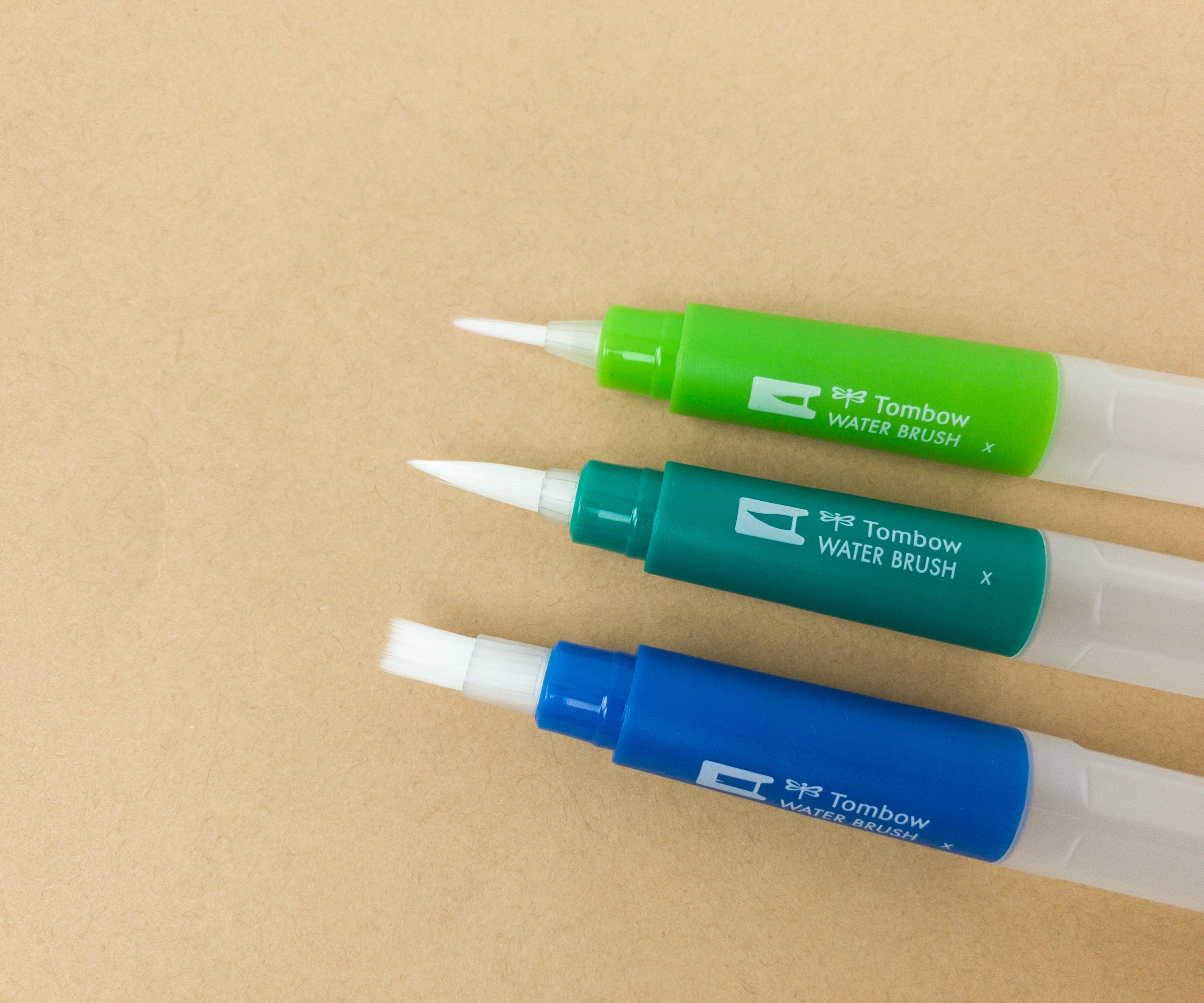 The pens have soft, flexible brush tips. They came in 3 different types of tips: small, medium, and flat. The small and medium tips can be used for making fine details, while the flat one is used for wider/broader coverage.
EXCLUSIVE Tombow Spiral Art Journal ($10.99) This art journal is made with original Maruman high-quality Japanese paper.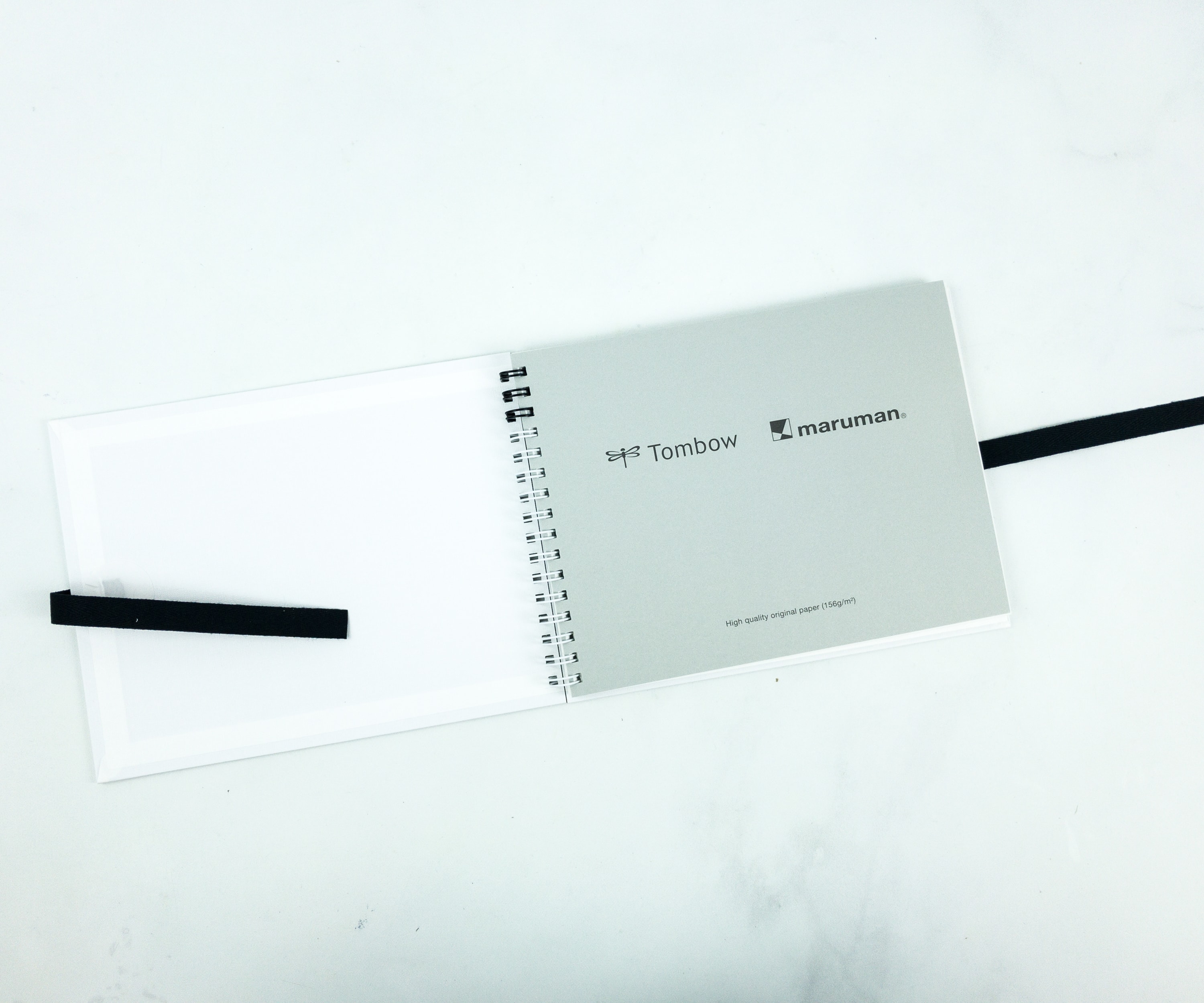 The journal is spiral hardbound which allows the pages to lay flat when opened.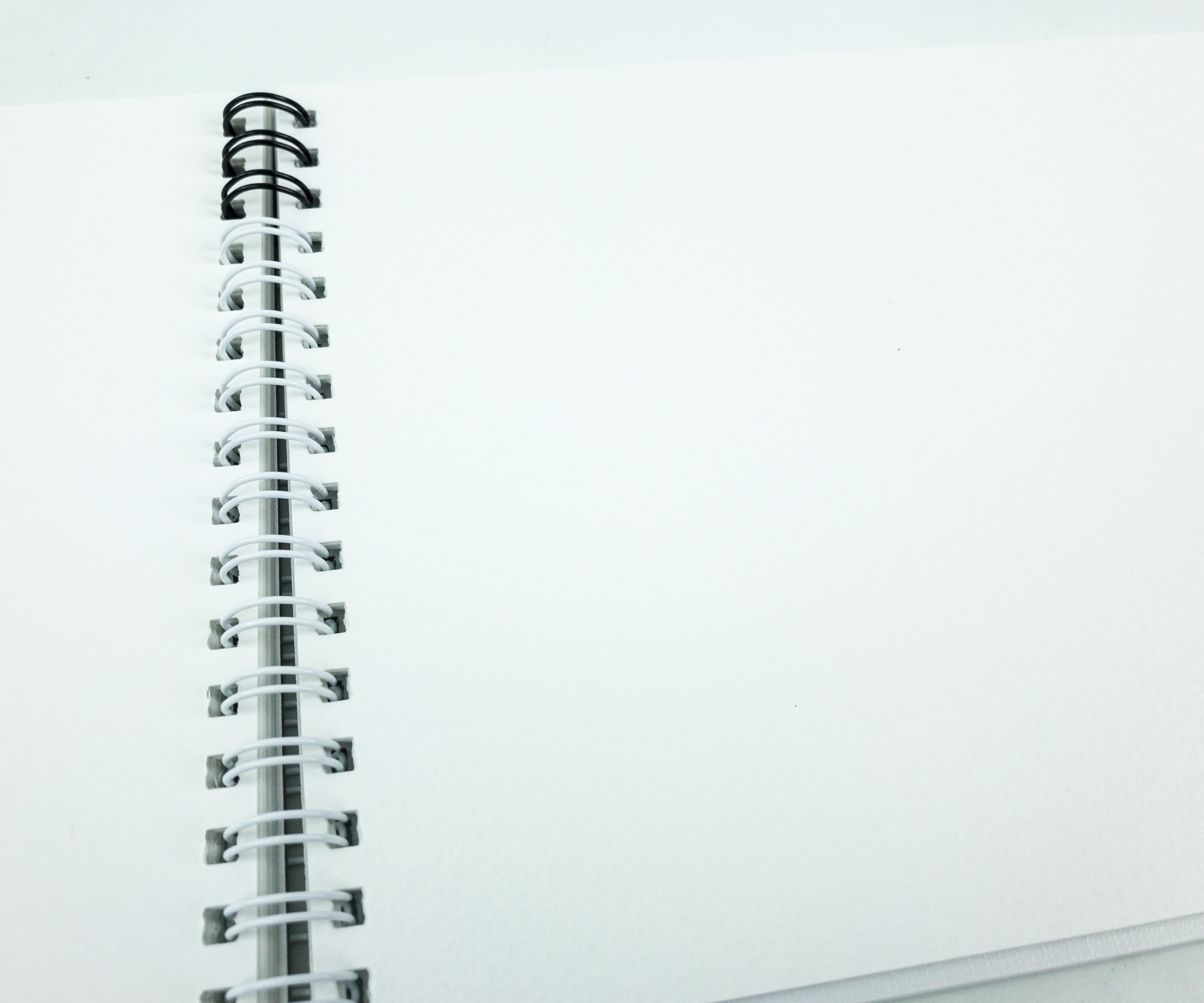 The paper is heavy and slightly textured, which makes it ideal for watercolors or any wet media.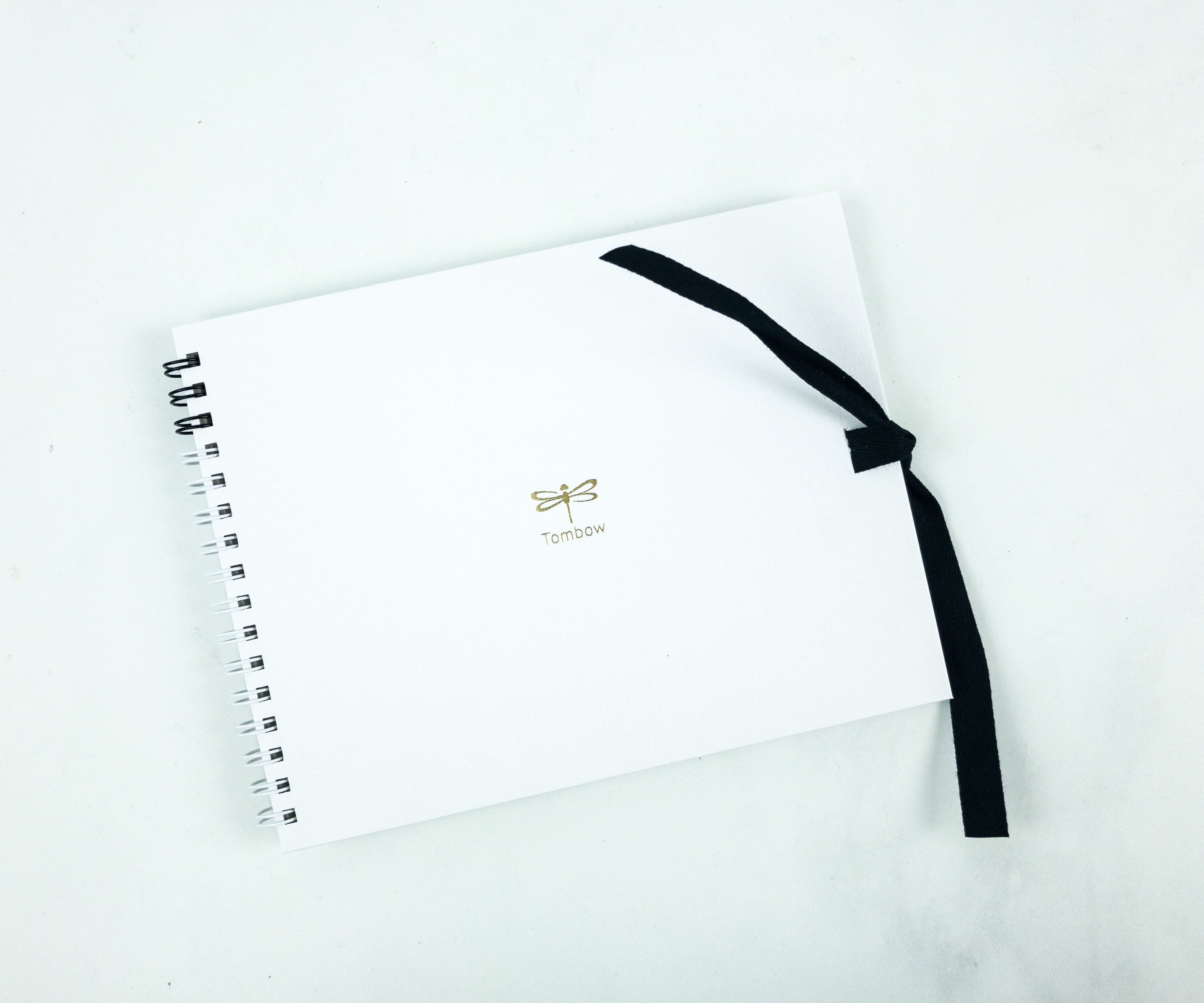 The journal measures 7 3/4″ by 5 3/4″. It also comes with a tie closure.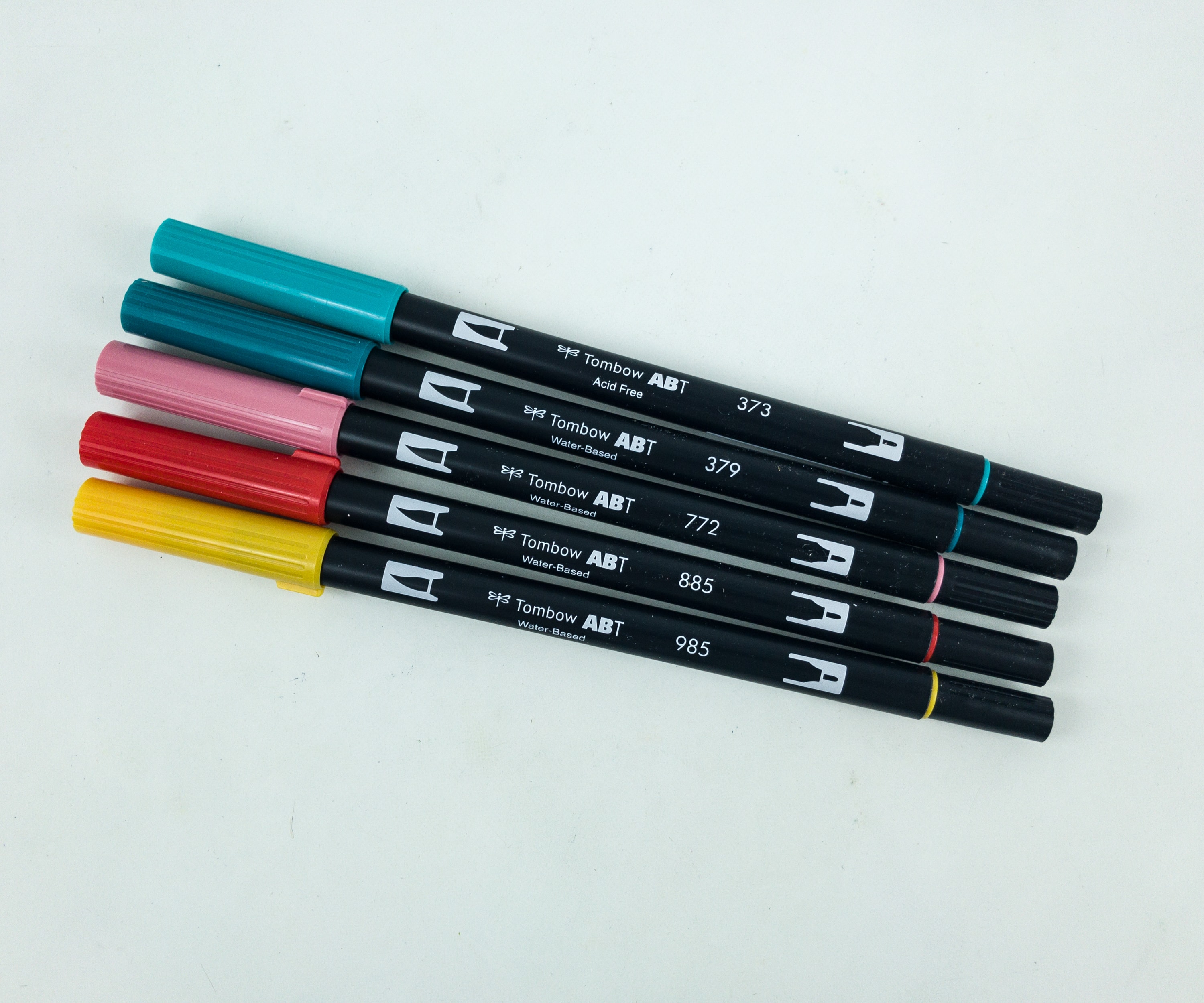 Dual Brush Pen – Watercolor Assortment ($15.95) We can create beautiful masterpieces or subtle color washes with the use of these dual brush pens.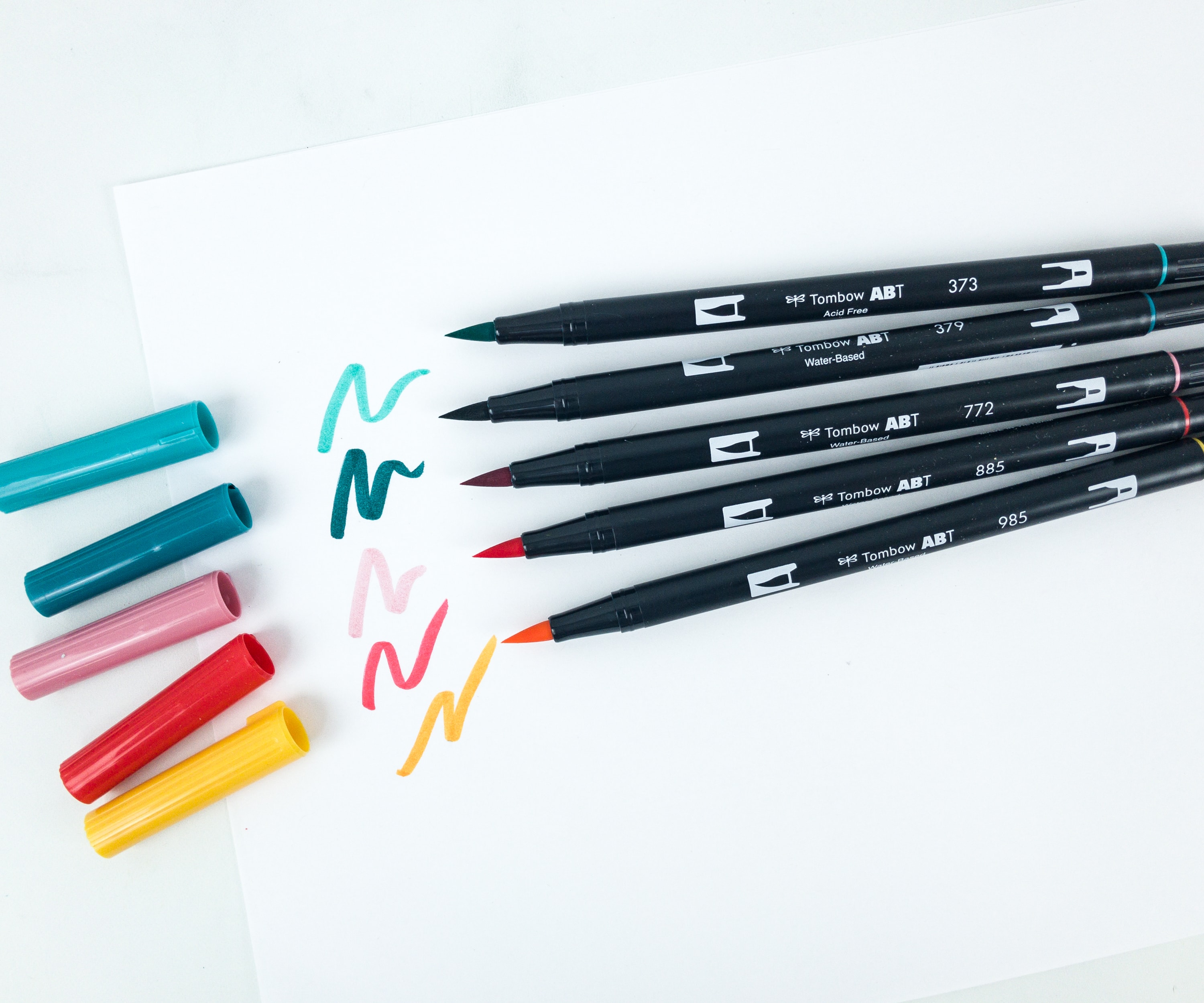 The set includes bright colors. The pens have a flexible brush tip on one side. They work like a paintbrush to make fine, medium, or bold strokes.
The other side has fine tips for adding details and lines on your art.
Everything in this quarter's box goes well with each other!
Summer is a perfect season to do fun and bright artworks! This quarter, Tombow sent me tools and even an art journal where I can paint or scribble or make any artworks I want. The water brushes are easy to use, as well as the dual tip markers that came in bright colors. My favorite item in the box is the art journal. The paper is really high-quality and it lays flat as well so it's easier to draw or add color on the paper. Tombow definitely has everything an artist would love to have! I'm pretty satisfied with this quarter's curation!
What do you think of this quarter's Tombow VIP Club?