TheraBox is curated by practicing therapists with the aim to inspire happier lives. Each box includes 4-6 wellness products sourced from vendors that produce natural, organic, and feel-good items. They also incorporate at least 1 happiness boosting activity inspired by research in mindfulness, psychology, and neuroscience to rewire the brain for more joy and positivity.
DEAL: Get 10% off your first order! Use coupon code HELLO10.
There's a booklet on top of the items.
The items were wrapped in a white tissue paper and sealed with a sticker that says "I wish you every happiness."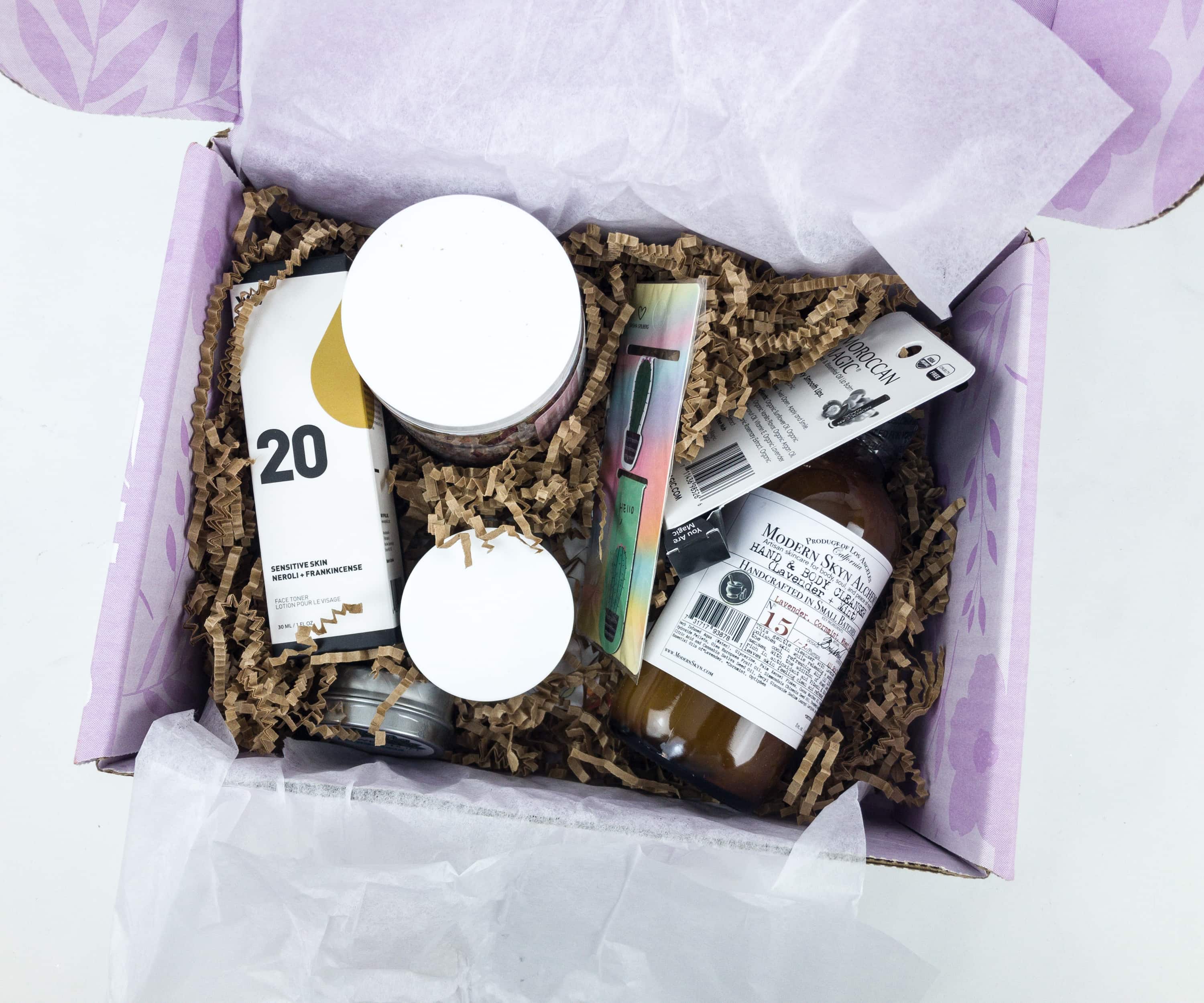 The items all arrived in great condition, as they were protected by the squiggles.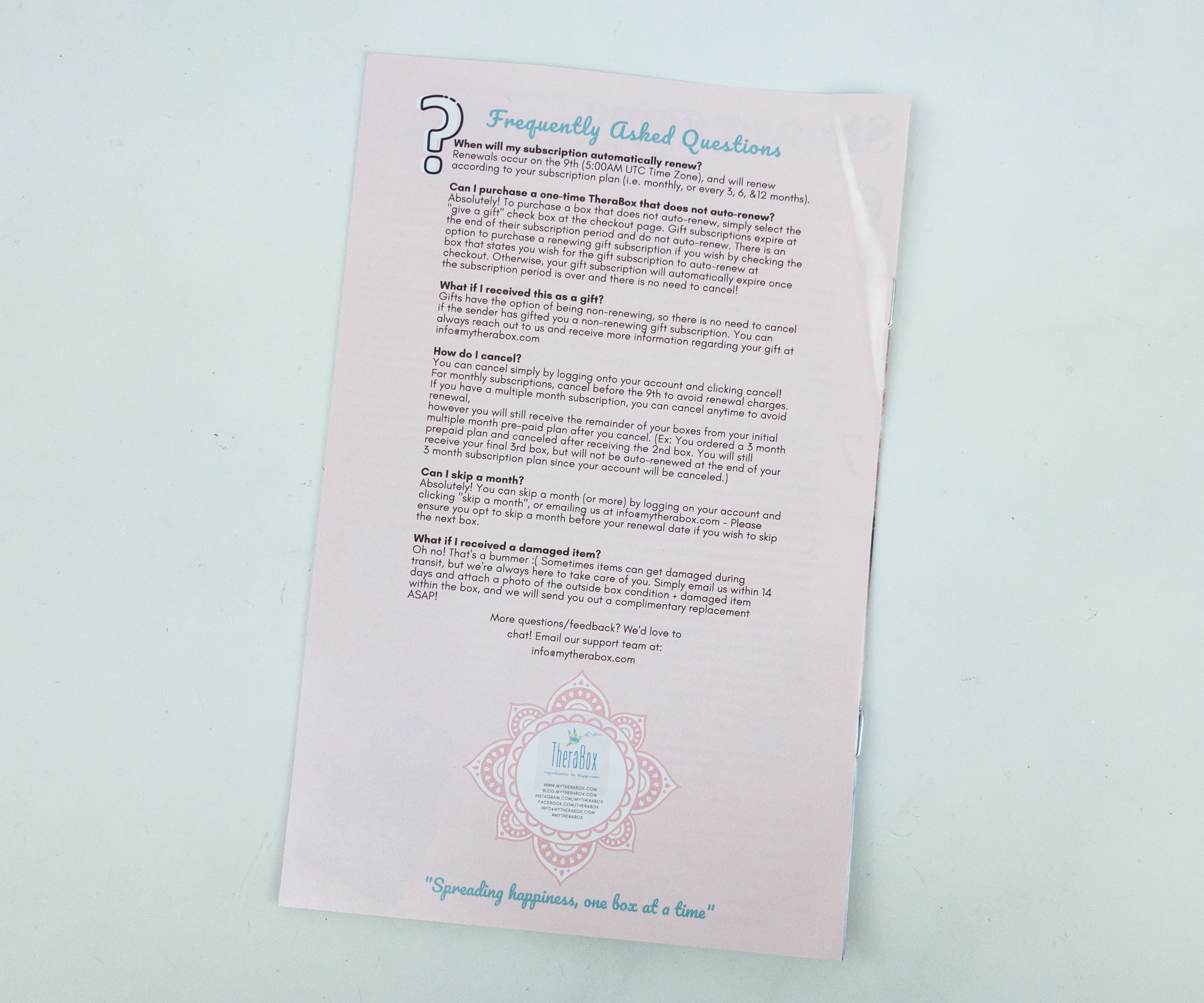 At the back, they answered some Frequently Asked Questions.
There's a message from the Therabox Team!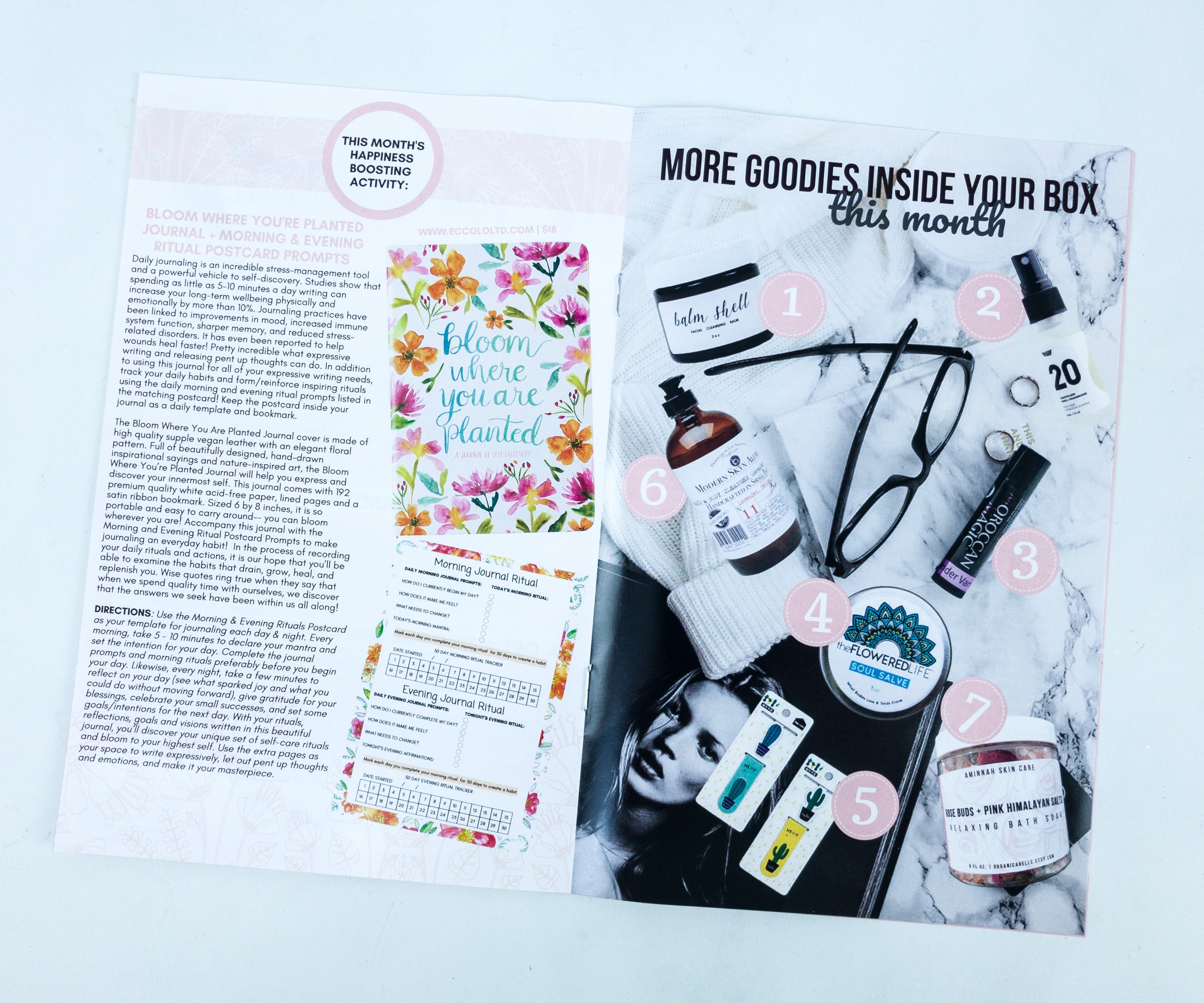 They included a group photo of all the items in the box, as well as a feature about this month's happiness boosting activity.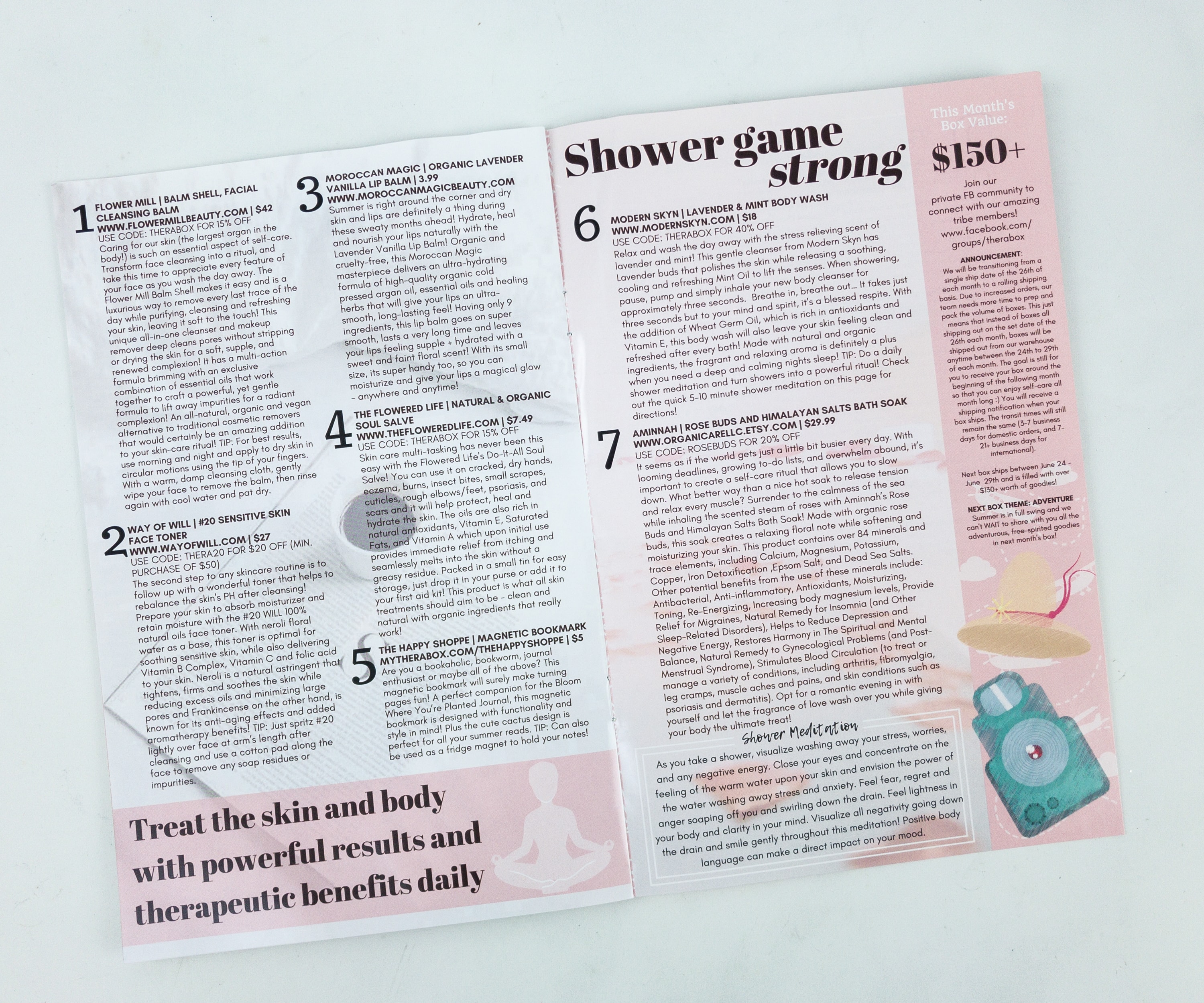 The description for each item is lengthy and informative. They also included coupon codes for some of the brands.
Everything in this month's box!
Morning & Evening Ritual Postcard Prompts. I love the floral design on this postcard. It'll help me easily keep track of my rituals.
Bloom Where You Planted Journal. This journal is gorgeous! The cover is so happy and the floral pages throughout just cheer me up so much that I can't wait to fill this journal up.
Bloom where you are planted.
I also really love the inspirational quotes throughout!
The floral design makes this journal really standout from my regular ones.
The pages are lined. I can't wait to fill it up with happy thoughts!
Moroccan Magic Organic Lavender Vanilla Lip Balm ($4) This lip balm smells delicious! It goes on smoothly and keeps your lips moisturized for hours.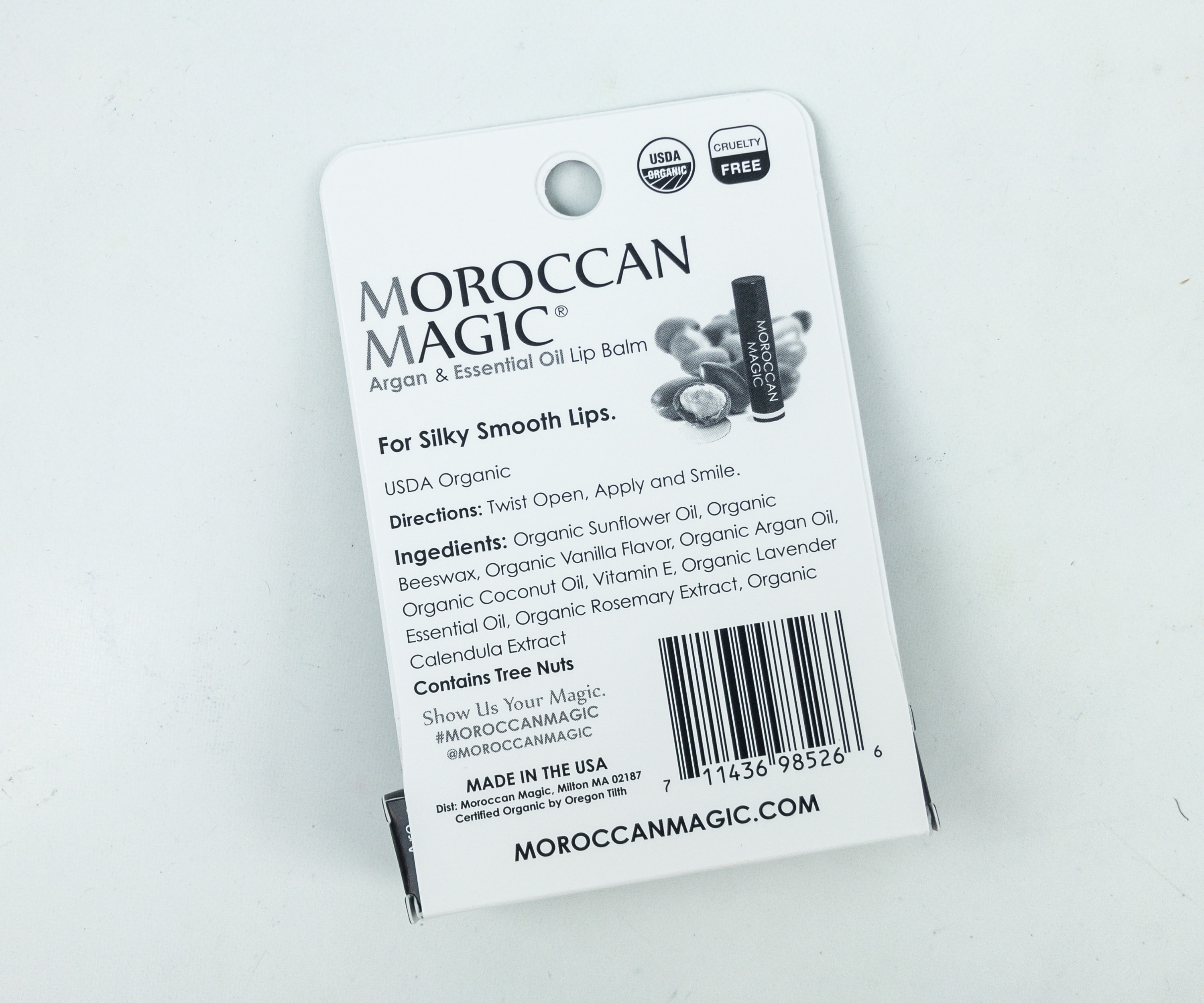 It's made with organic ingredients such as sunflower oil, beeswax, argan oil, and coconut oil.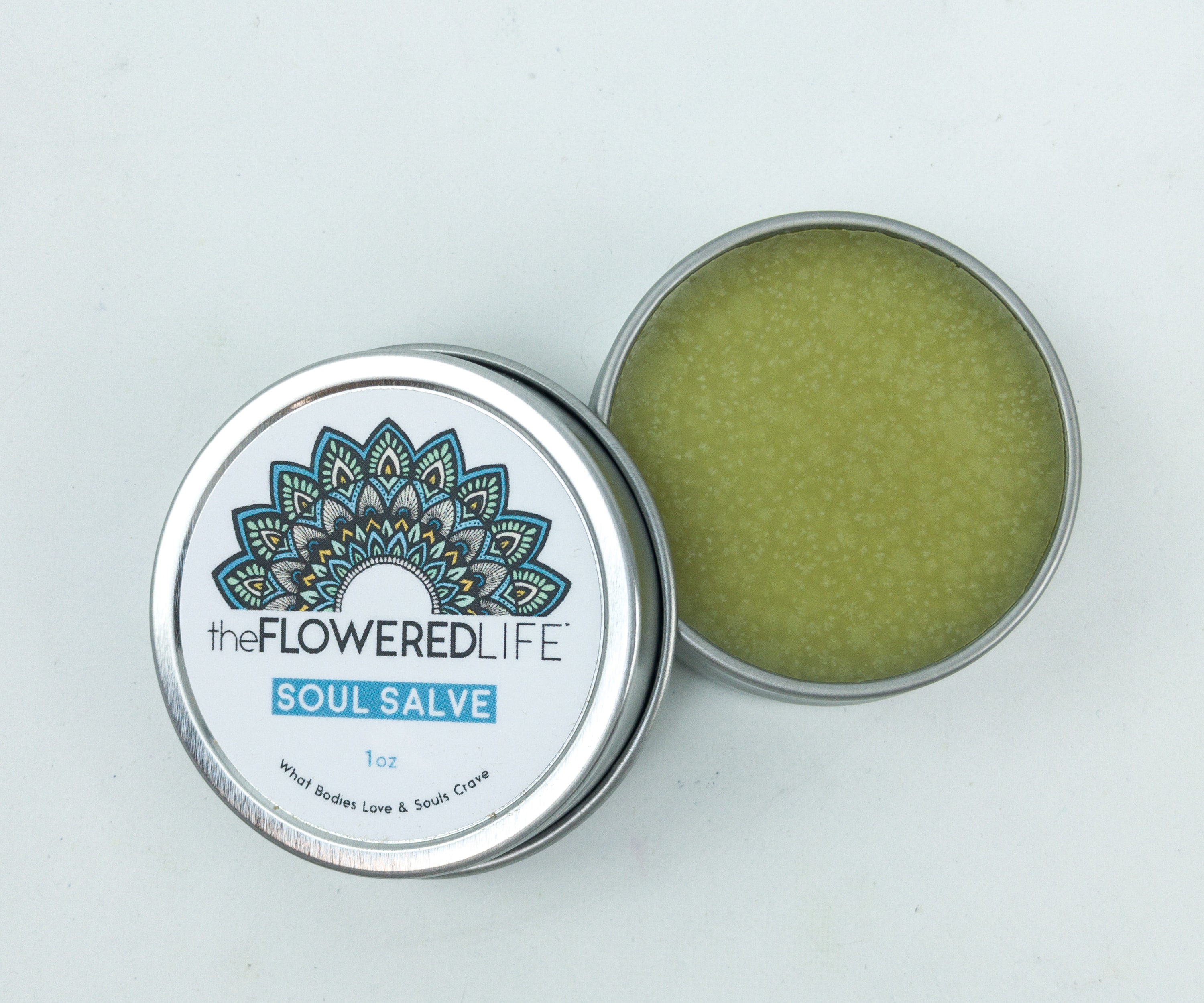 The Flowered Life Natural & Organic Soul Salve ($7.49) I gave this salve to my roommate. She was looking for something she could use on her eczema and really liked the smell of it. She says it is really helping her skin to heal up.
It's made with calendula flower, olive oil, almond oil, and beeswax.
The Happy Shoppe Magnetic Bookmark ($5) These cactus bookmarks are adorable! I love them so much!
I immediately popped them into the books I'm reading currently to keep track of my place.
They included a coupon code from Way of Will and it's valid through 8/18/19.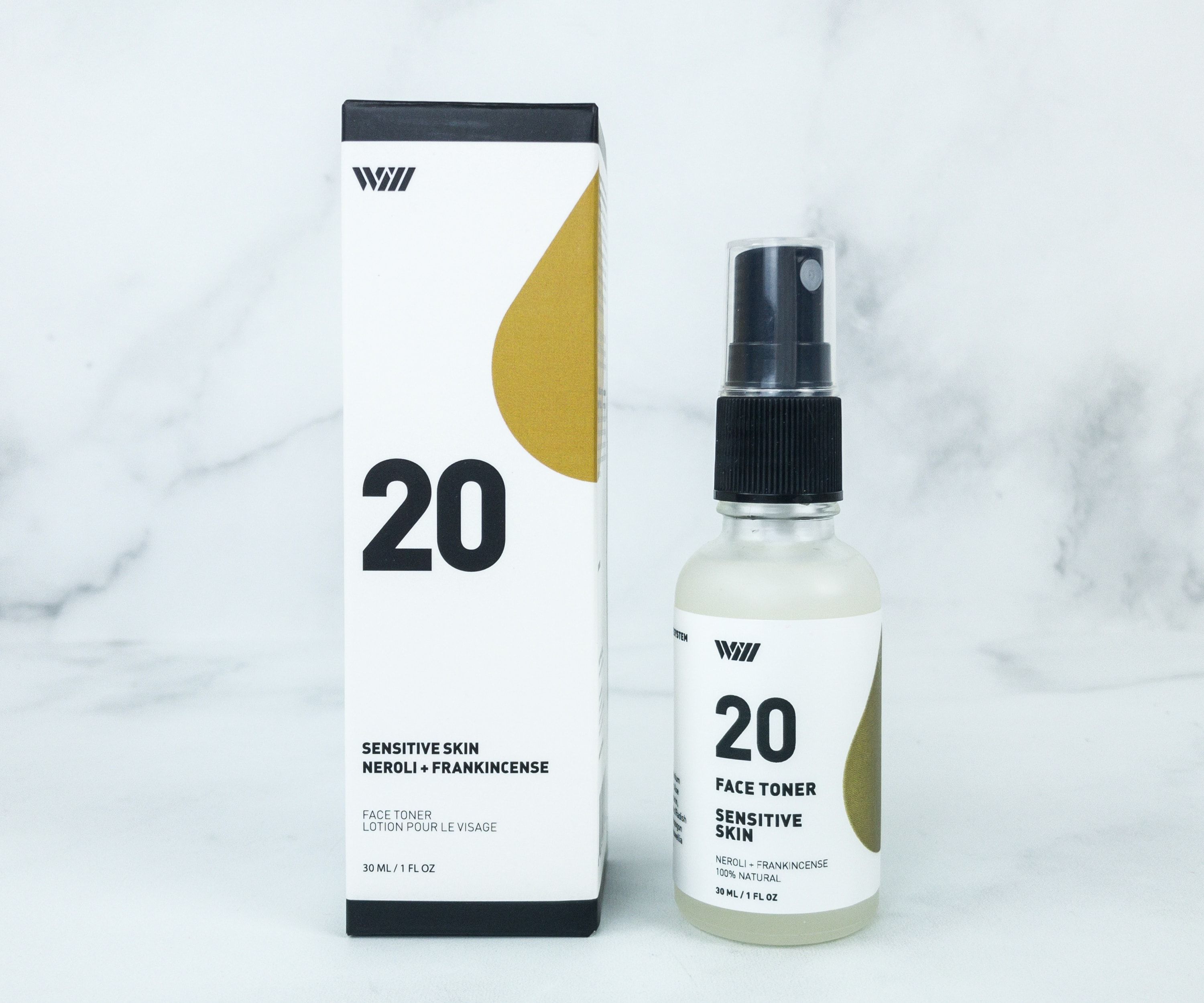 Way Of Will #20 Sensitive Skin Face Toner ($27) I love when products for sensitive skin get included in a box. I have really sensitive skin. If I just look at it wrong, it likes to break out. This was a fantastic toner that didn't make my skin angry.
It contains hydrating frankincense and soothing neroli.
Modern Skyn Lavender + Mint Body Wash ($18) I love this body wash. It smells great and lathers nicely. Just be careful if you store it in the shower! I was using it and dropped it. While the glass didn't break, the plastic that screws the pump on did. It still works but takes some finagling.
Aminnah Rose Buds & Himalayan Relaxing Bath Soak ($29.99) Heavenly! Just toss this in your bath, grab a book and soak yourself for a spa-like experience!
There's a coupon code on the label.
There are real rose buds in it, making the bath soak more fragrant and relaxing.
Flower Mill Balm Shell Facial Cleansing Balm ($42) This cleansing balm is really great at getting makeup off. It really does melt it away!
It's handcrafted in Newport Beach, CA and contains coconut oil, mango butter, and shea butter.
It's also packed with vitamin C to help brighten your skin.
I love TheraBox because the products they send remind me to pamper myself once in a while. This month, there's a bunch of bath items for relaxing and skin care products to keep me looking good. They even included a journal and a bookmark which are totally right up my alley. Overall, opening this box felt like a treat and it definitely made me feel so great!
What do you think of this month's box?