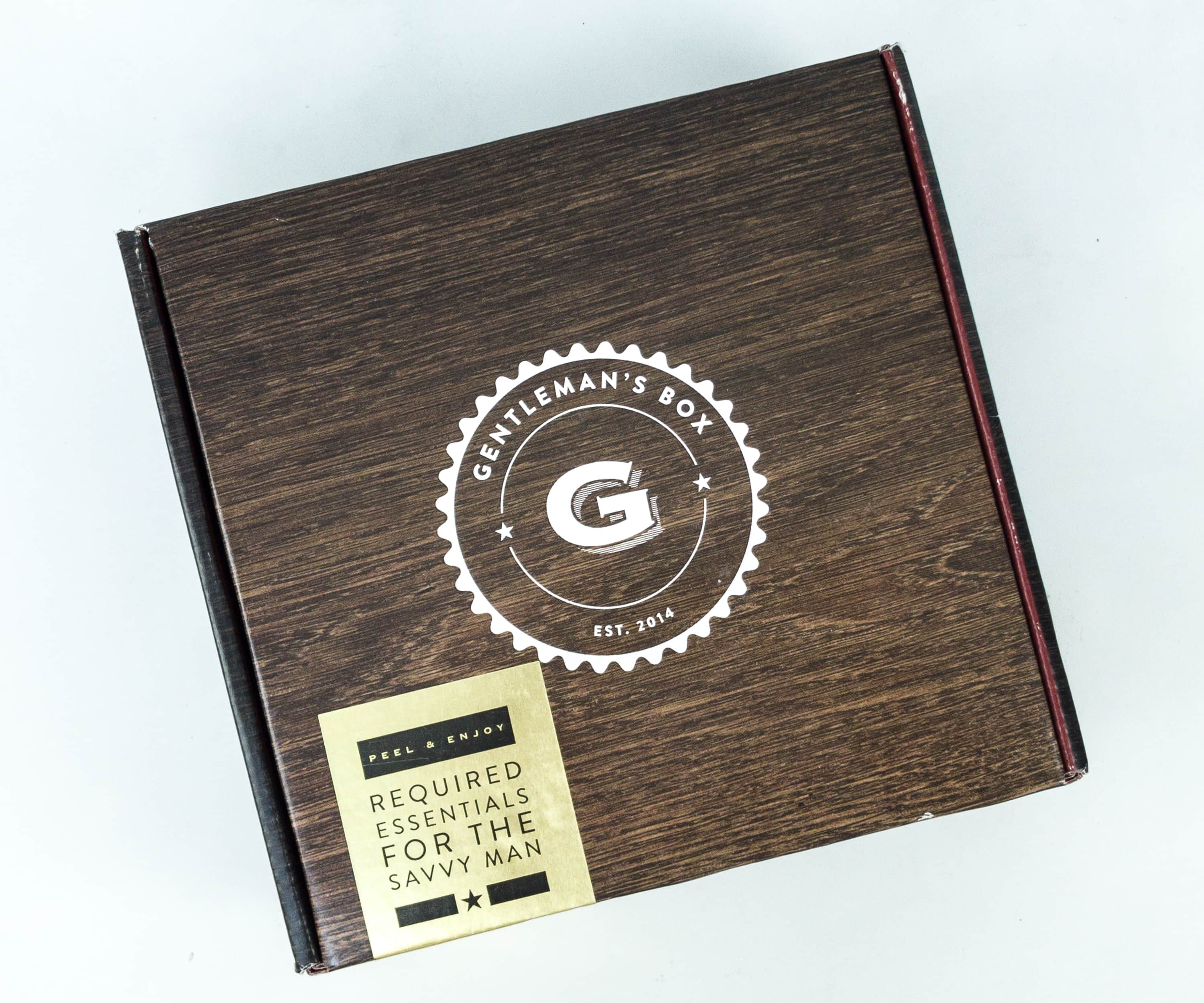 The Gentleman's Box is a monthly men's subscription box providing the required essentials for the savvy man. Boxes contain specially-selected items that range from accessories to grooming. When you subscribe, you also receive a subscription to GQ magazine for your first year, which is delivered separately through the mail.
TIP: This box is still available through the last day of the month!
DEAL: Save $5 on your first regular box. Use coupon code HELLO.
The presentation is simple and elegant, making this a great ready-to-gift subscription.
All the items are neatly packed and wrapped in white paper. There is the signature gold seal of the Gentleman's Box holding it together.
They usually have some interior packaging to protect any watches, cufflinks, or other delicate items.
Each box includes a copy of The Gentleman's Post, a well-designed booklet describing the products in the box and offering styling suggestions for each one. This month's box is dedicated to honoring our favorite Duke of Cambridge.
The Gentleman's Tip No. 111:
Be a man of character, not reputation.
The Gentlemen's Post walks through everything in the box, and more. There is a handy table of contents that gives a quick list of the contents and the total retail value of the box. They regularly have a feature that introduces us to members of the Gentleman's Box team.
The booklet starts off with a style guide to give you some visual cues on wear and pairing options.
Every page is dedicated to each item — they include the usual picture and blurb, but they also include a handy section denoting the level of attire (e.g. formal, business, casual) for which the item is appropriate, as well as colors that best complement it. They also sometimes have discount promotions littered throughout.
This booklet is really informative!
It even includes a Summer 2019 Bucket List!
Every booklet also includes a Gentleman's Exclusive Deal of the Month. This month, they gave us a $20 off a Premium Subscription and it expires on 7/30/19.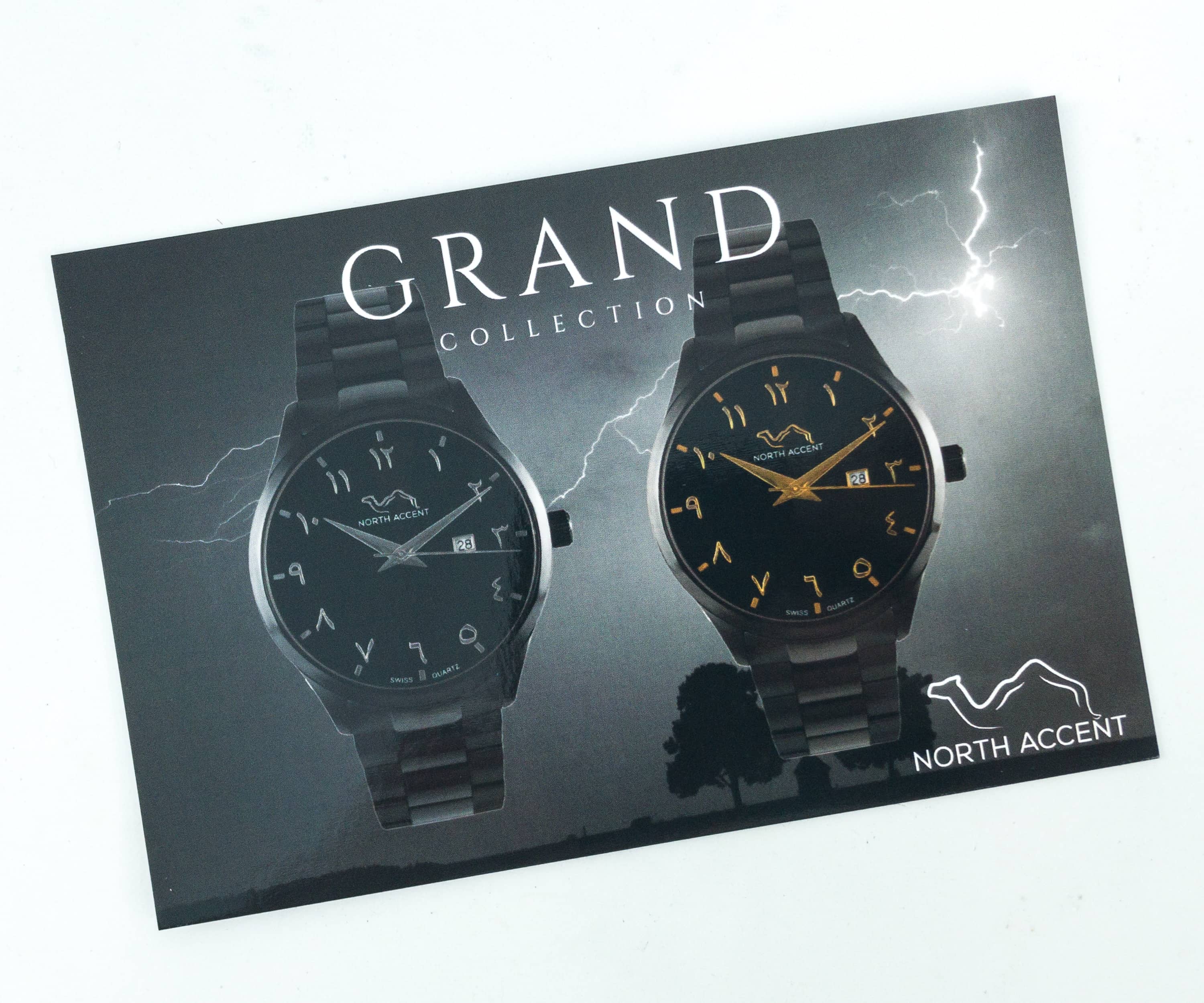 The box also includes a promotional card from North Accent.
At the back, there is a 15% off coupon code on your next North Accent order.
Everything in my June 2019 box!
The Dapper Cats Plaid Tie ($23) This plaid tie looks really classy. It's the perfect accessory for a smart and sharp look.
The lines are in white and red, which stand out from the black background.
It's handmade with wool. There's a keeper loop at the back, which secures the tie in place.
Northern Sole Socks ($14) Of course, an ensemble wouldn't be complete with a nice pair of socks! This month, they sent us a pair by Northern Sole.
These socks are made with 80% cotton, 15% polyester, 3% spandex, and 2% nylon.
These business dress socks in gray are fantastic. They're comfortable and they don't easily slip down.
There's an argyle pattern just below the cuff, making the socks look more stylish.
The Dapper Cats Pocket Square ($10) The pocket square is from the same brand at the tie.
The pocket square features a paisley design with a blue color scheme. It's made of cotton.
What a fantastic ensemble! The may feature different kinds of patterns but they all look great together.
W.M. Marrison Rose Gold Watch ($60) The fun doesn't end with the box's staple accessories, I also got a watch enclosed in an elegant black box!
There's a foam inside the box to keep the watch in place.
The strap is vegan leather in a bluish black shade.
The watch face and buckle are rose gold plated alloy. The colors are versatile enough for both casual and work wear.
The back is made of stainless steel.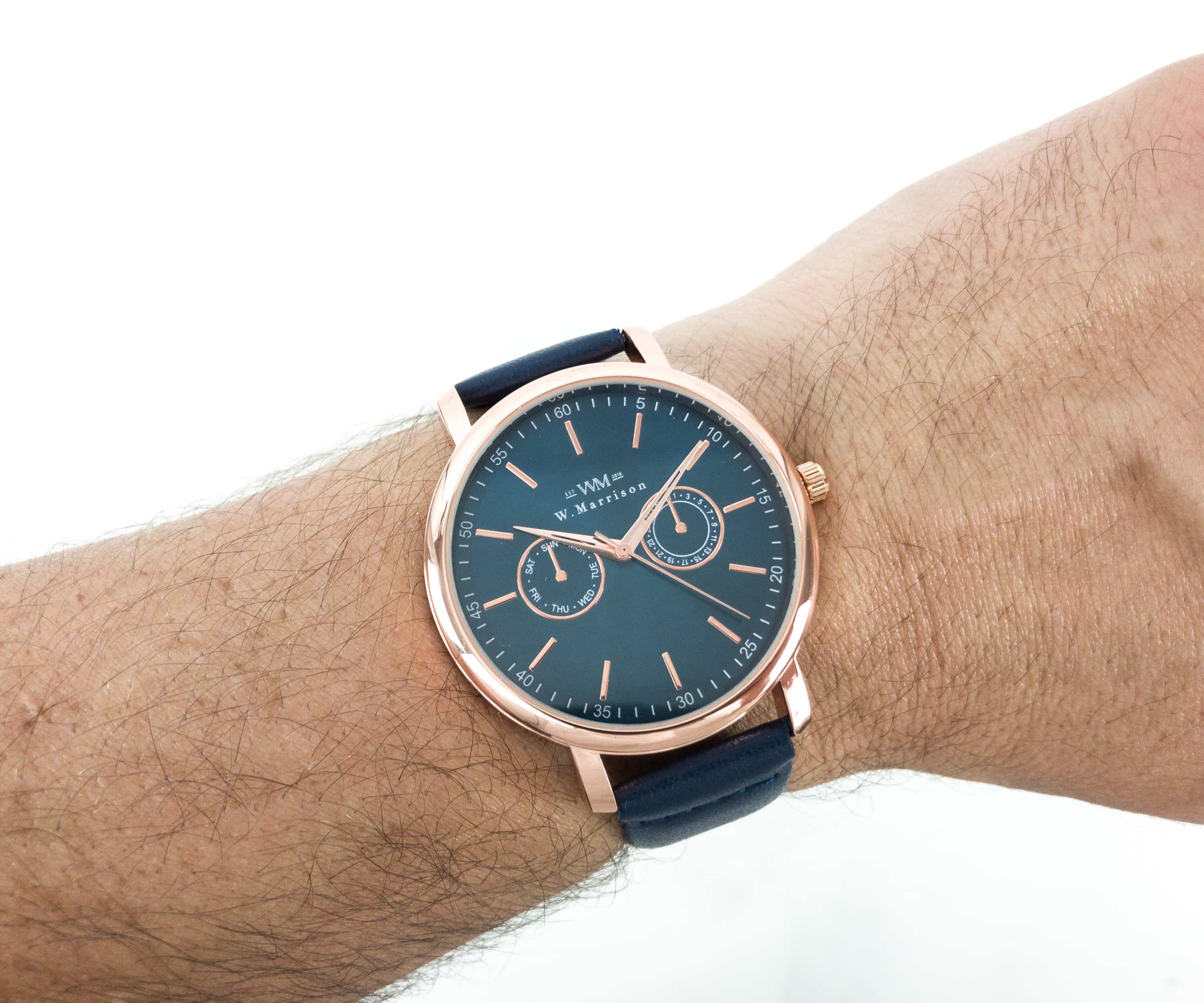 It fits my style well!
Gentleman Of The North Lapel Pin ($15) The lapel pin came with a black drawstring pouch.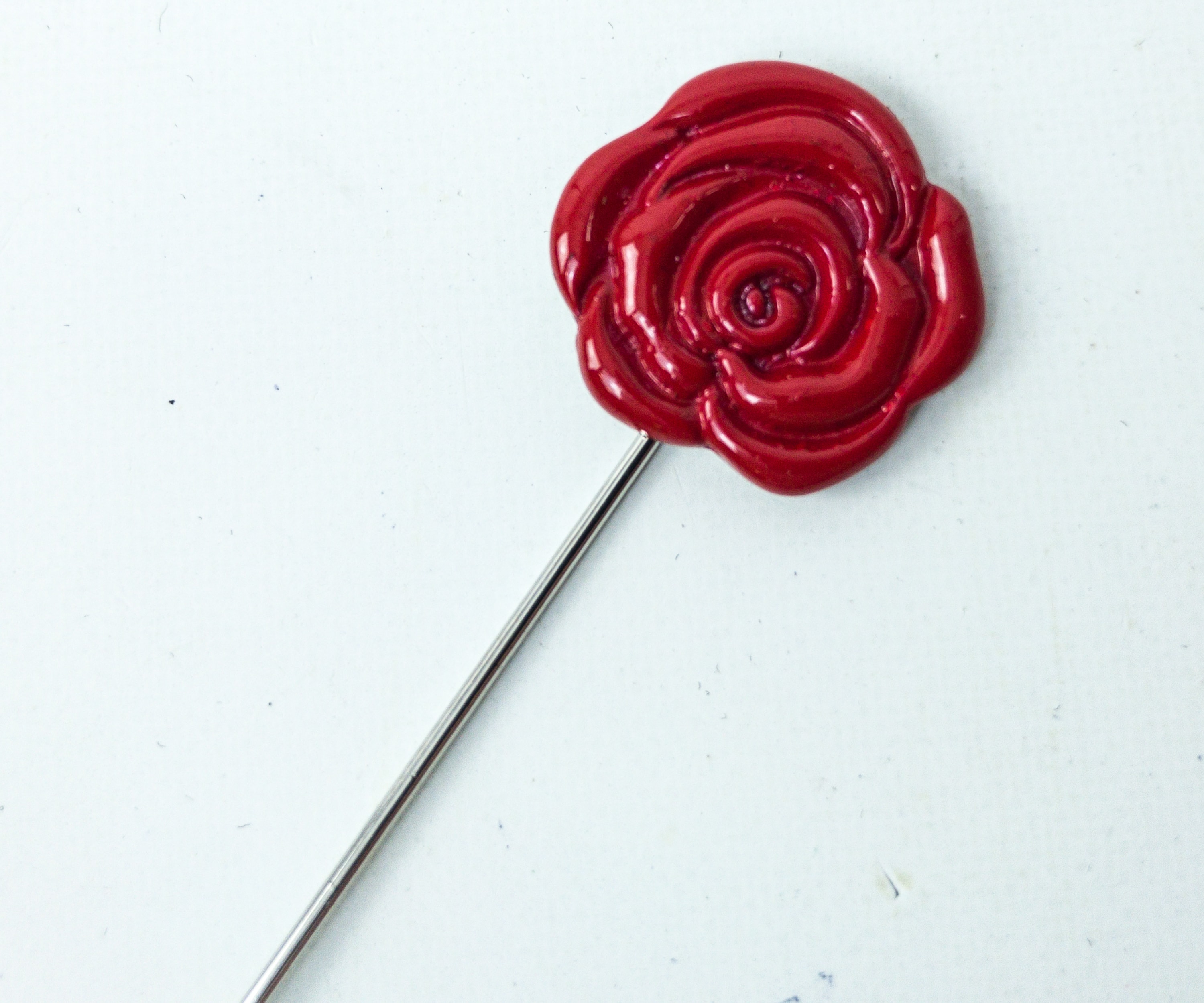 This lapel pin is noteworthy, not just because of the exquisite flower design in red, but also because it supports a good cause. A part of the proceeds will be used to help underprivileged youth in Toronto through Lay-Up Youth Basketball.
The back of the flower is silver colored, as well as its body and the backing. It's easy to attach to a suit or coat.
What I love about this subscription is that I never have to worry about mixing and matching the right accessories with the items in my wardrobe. The booklet has a helpful guide that I always refer to. The items are always of high-quality as well. Some of them are from established brands, while others are from new and promising businesses that are worth supporting. The staple items like the socks, tie, and pocket square are already matched for us according to the month's theme and so far they have never failed me. This month, I even got an elegant watch to add to my collection. This box is really worth every penny!
Have you tried Gentleman's Box?