Swimfluence sends a monthly box containing 6 to 8 pieces of gear and products curated for competitive swimmers. The subscription aims to foster healthy habits while introducing swimmers to helpful products designed for a swimmer's lifestyle.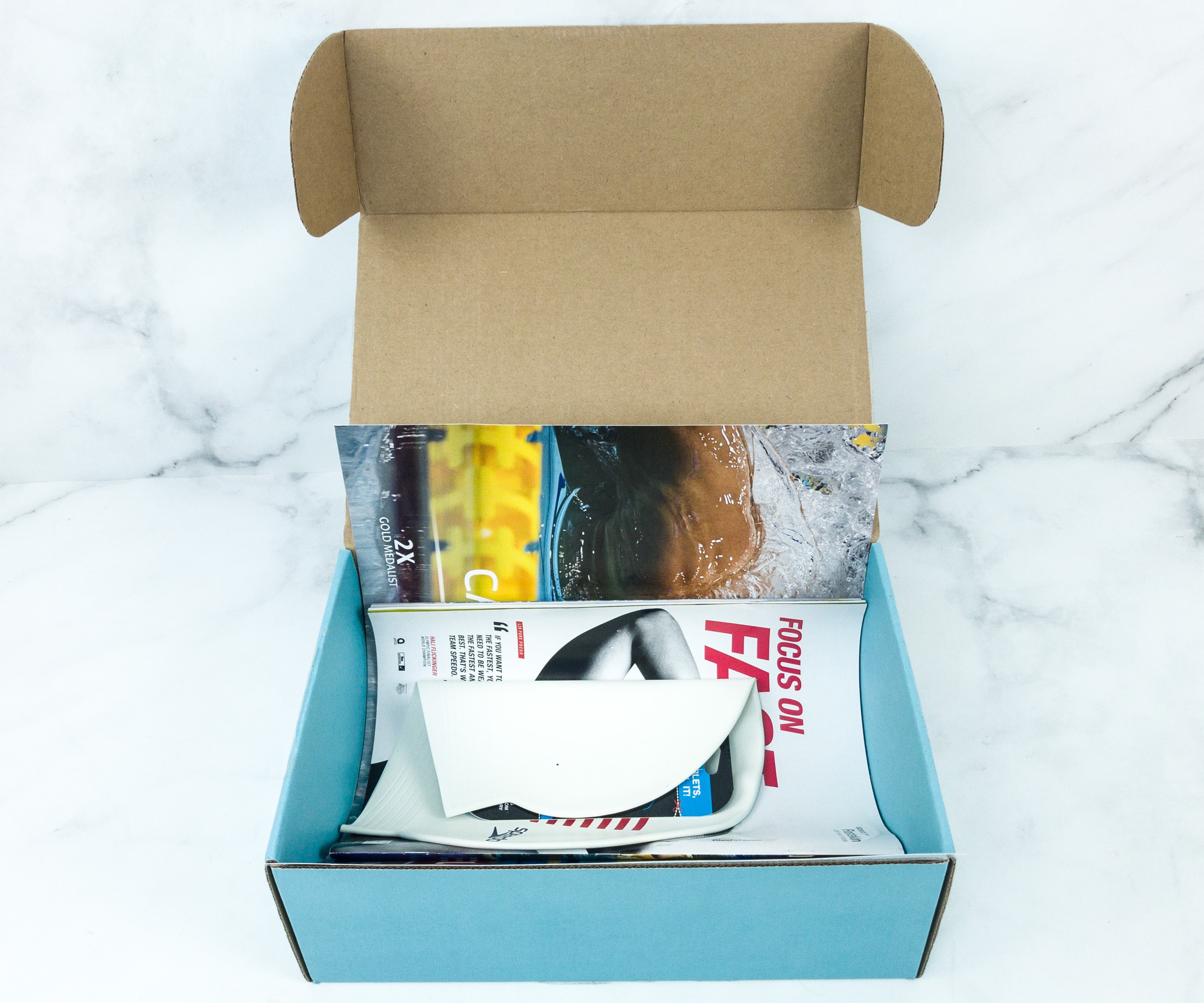 Behind the poster are all the items hidden from view upon opening.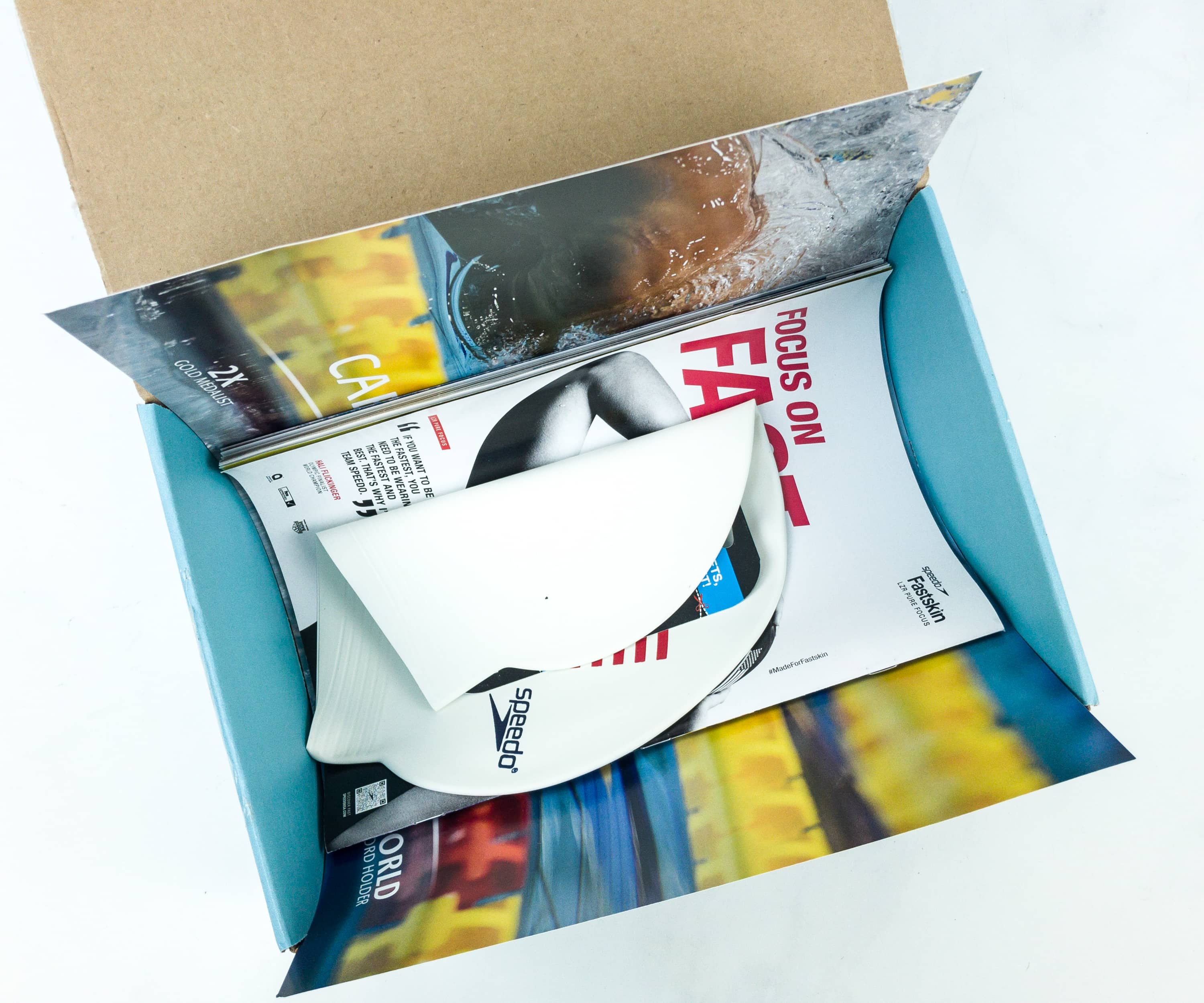 There's no extra packaging. Just the items, magazine, and poster covering them all.
Everything in this month's box!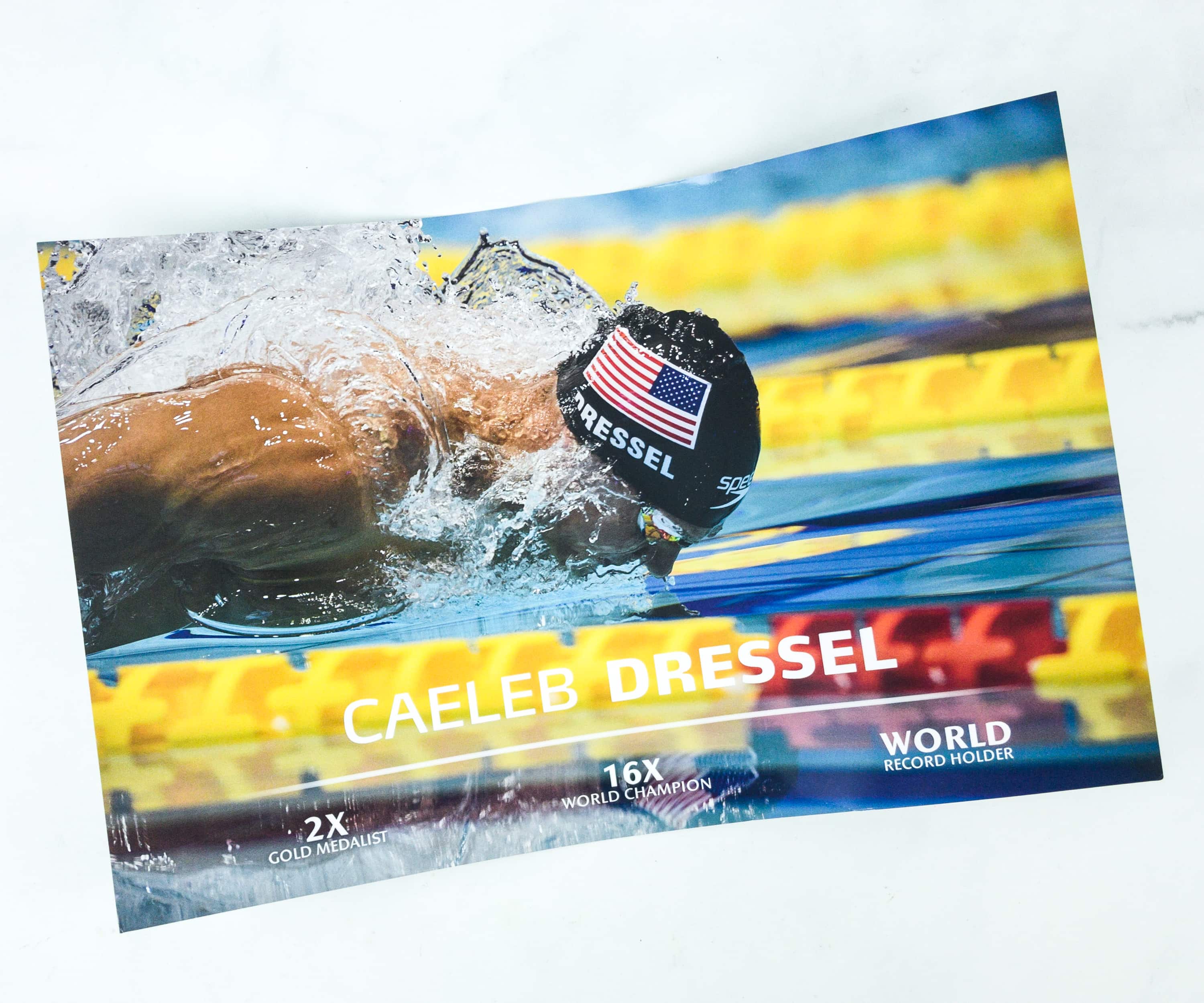 Poster. This month's poster features Caeleb Dressel, a multi-awarded American freestyle, breaststroke, and butterfly swimmer.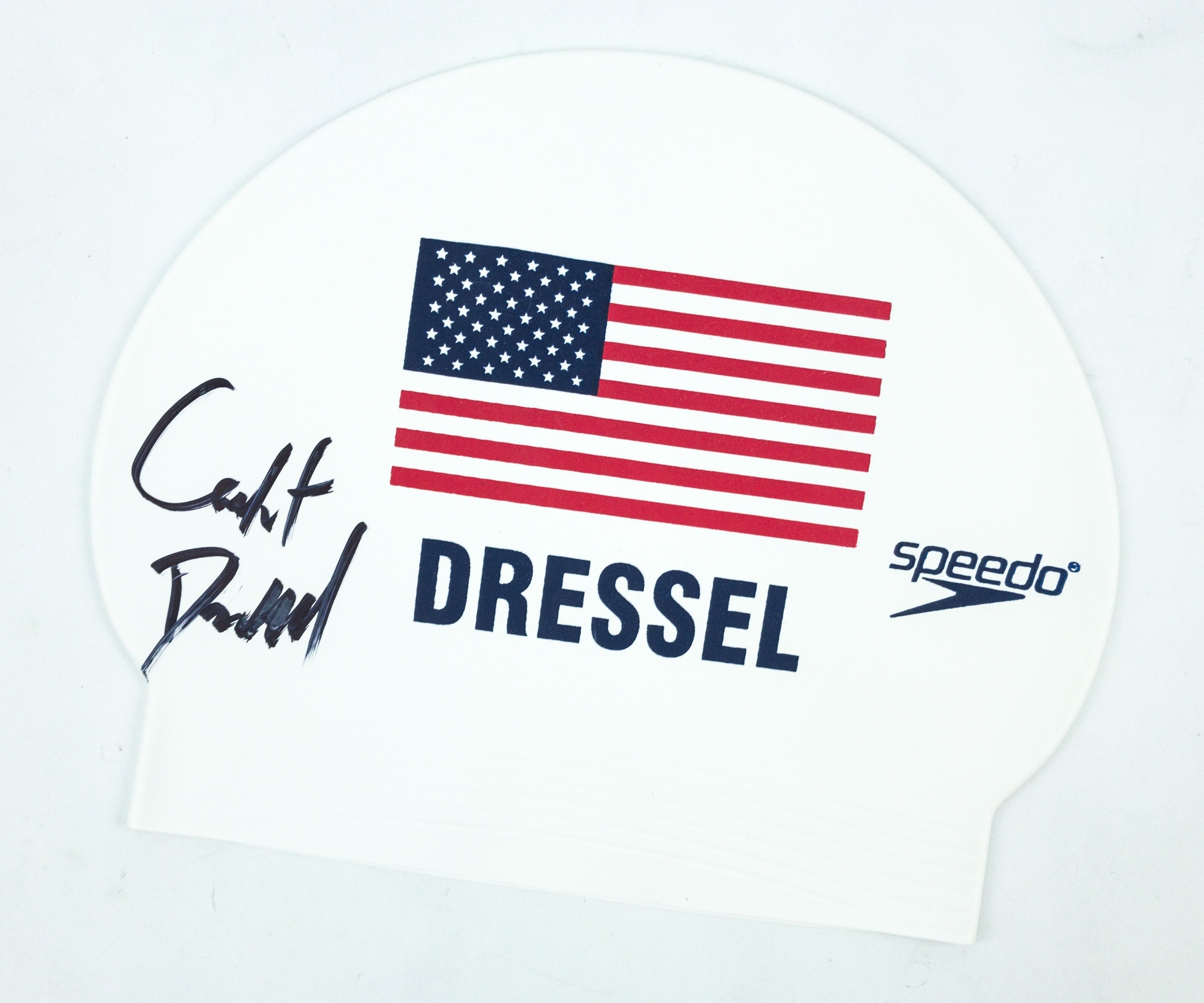 Swimfluence Swimming Cap. This swimming cap is made from a premium quality silicone material, making it durable, flexible, and comfortable to wear. What makes this cap more special is that it was autographed by Caeleb Dressel!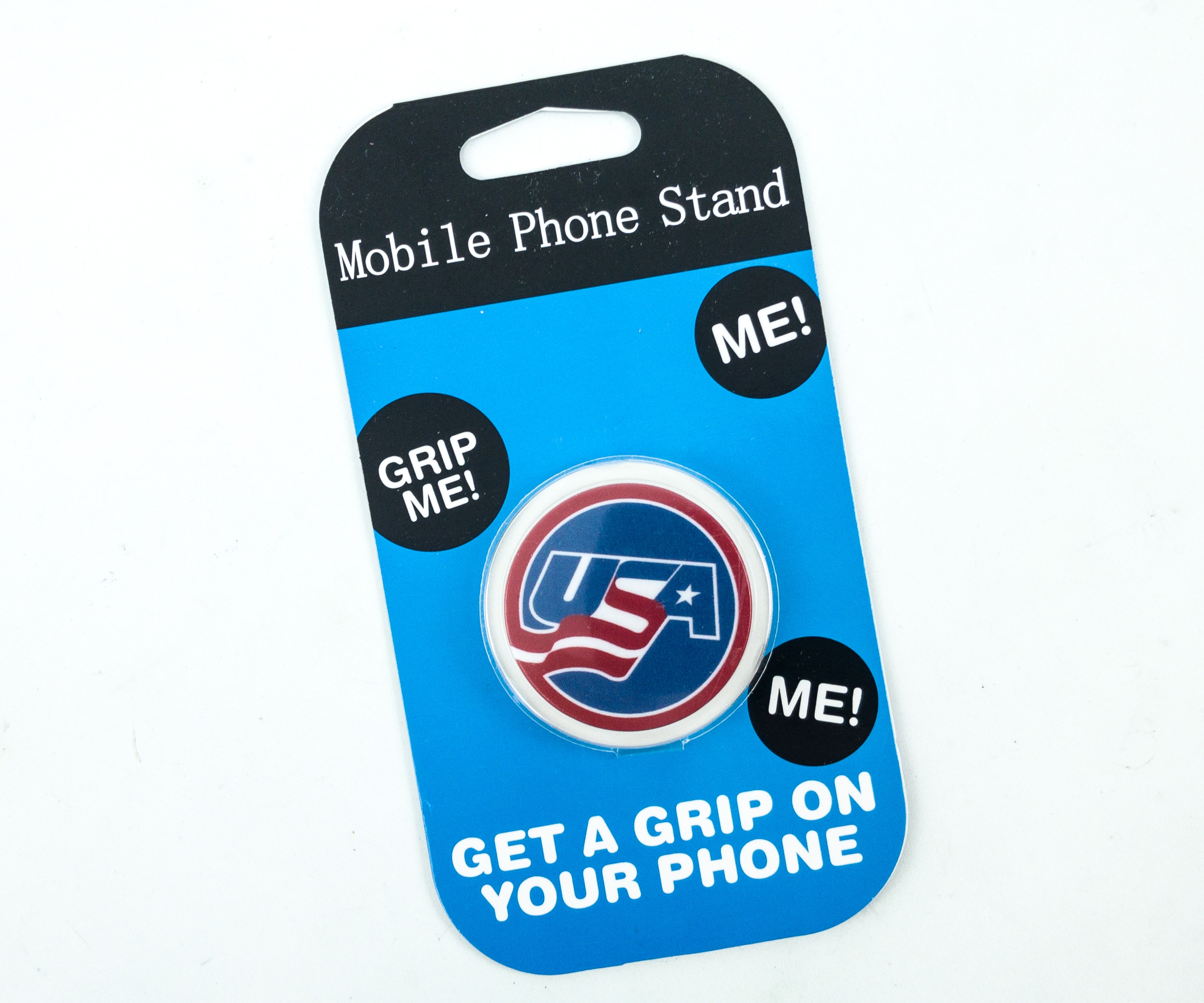 Mobile Phone Stand. This mobile phone accessory makes it easier for you to grip your phone when in use. It also serves as a stand when you want to use it hands free.
The back of the package shows different ways of using this mobile phone stand.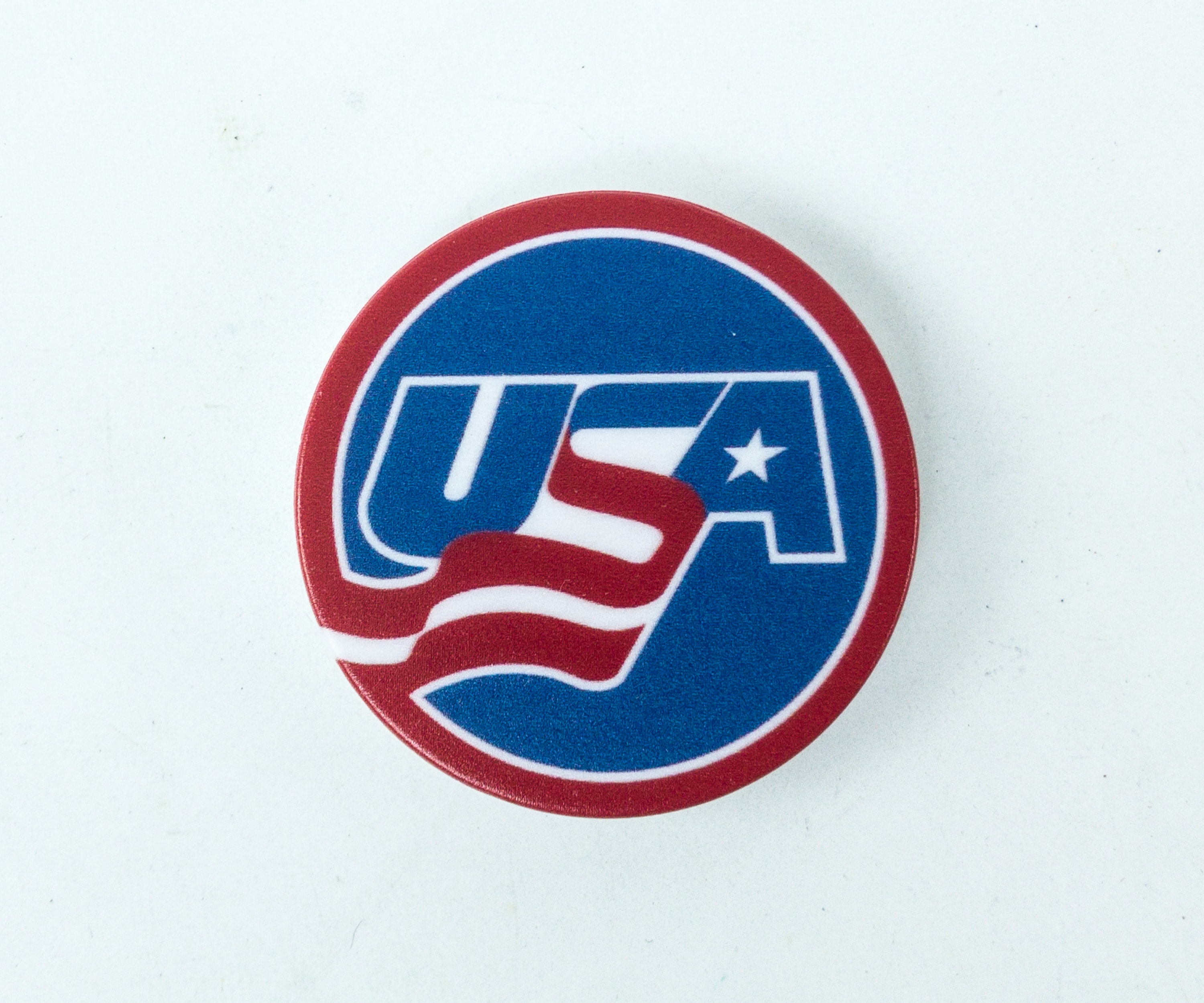 This easy-grip mobile stand features a USA logo print.
It also uses a 3M adhesive sticker, making sure it sticks really well and stays a lot longer!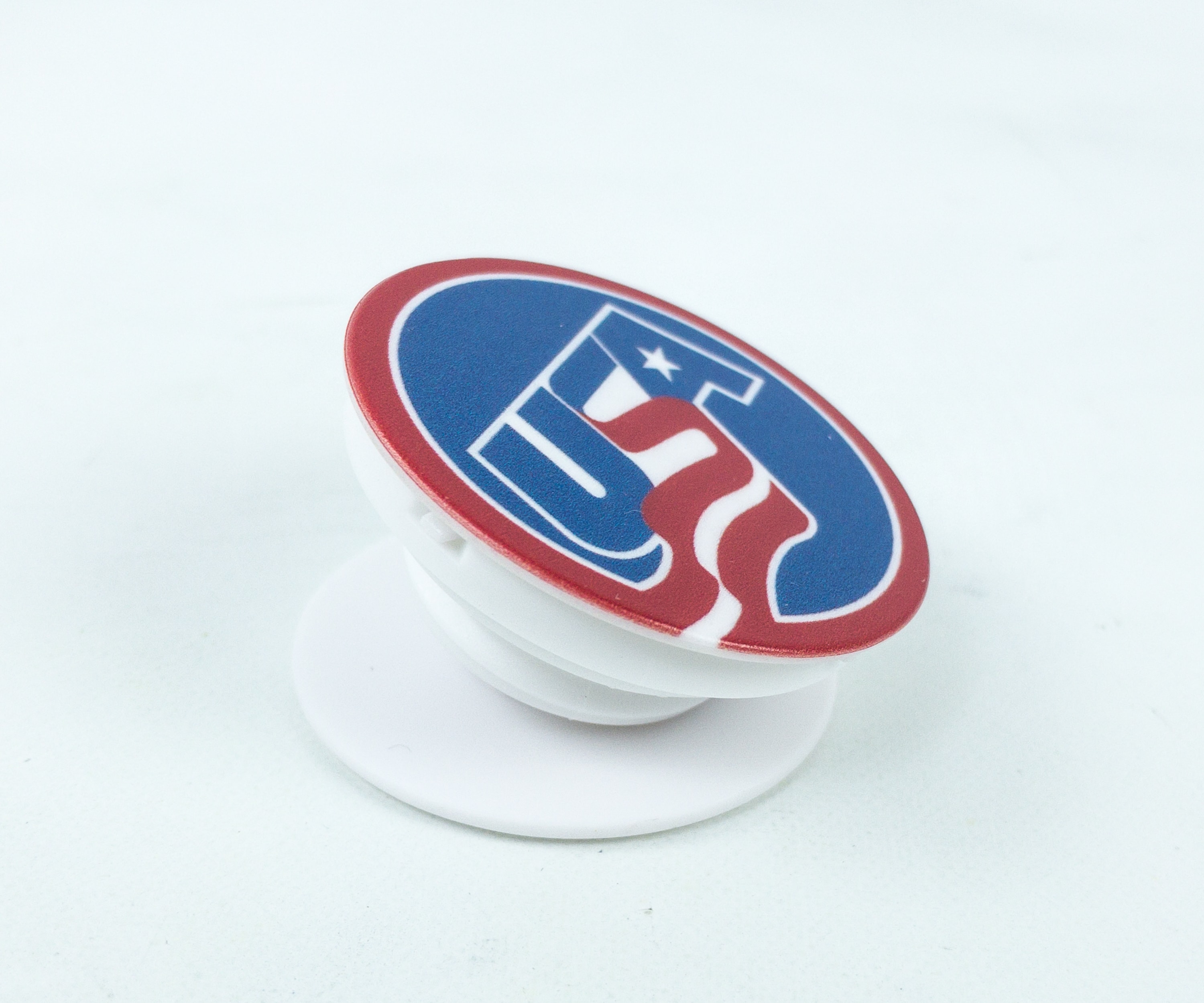 This phone stand is stretchable and very flexible, plus it is rotatable too.
Medal Decal Stickers. It's a gold medal sticker that you can put on your laptop or other gadgets to remind you of your goal!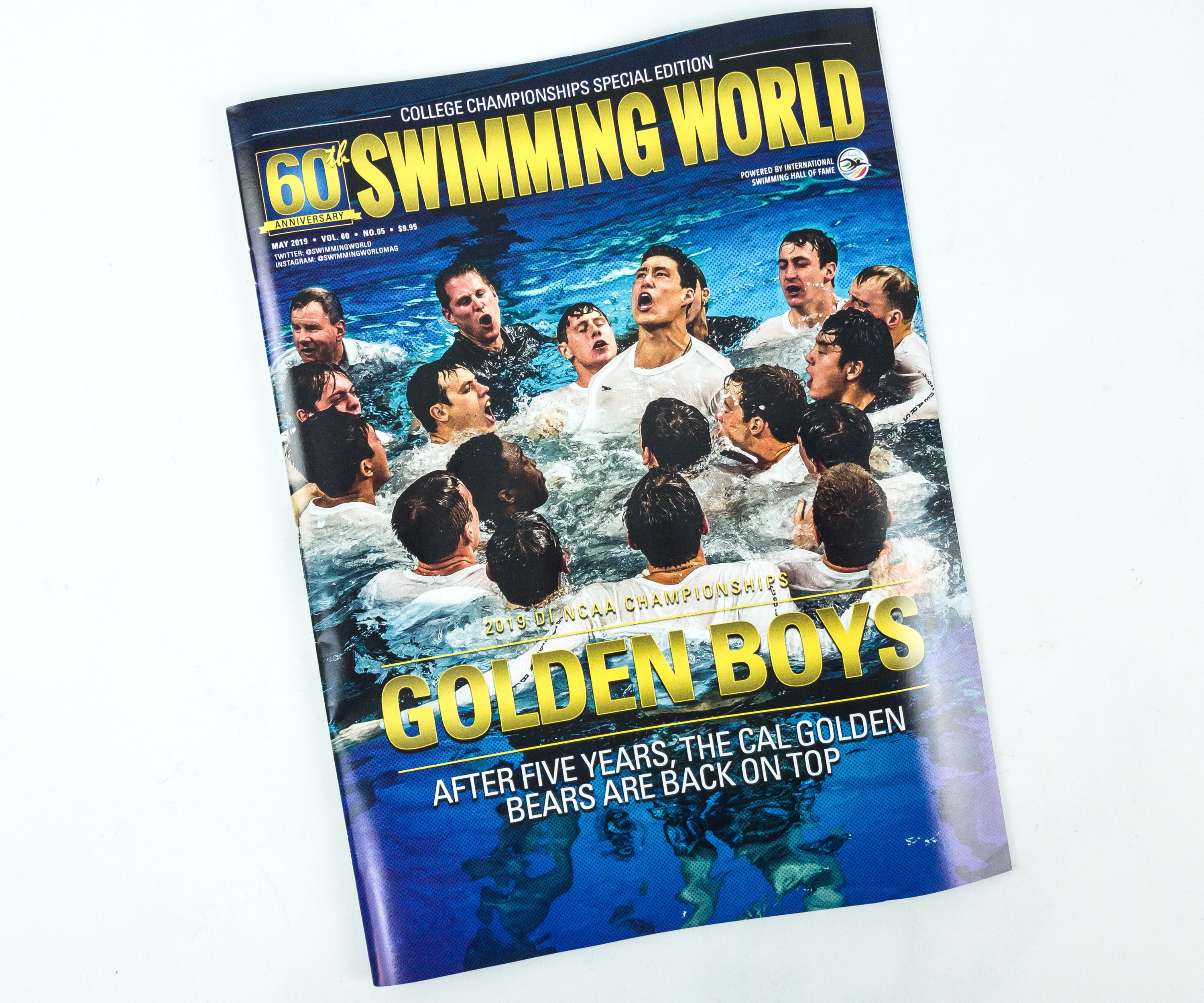 Swimming World May 2019 Issue ($9.95) Each month, Swimfluence includes a monthly edition of Swimming World Magazine. It's produced by the International Swimming Hall of Fame and is targeted to youth, high school, and college age swimmers.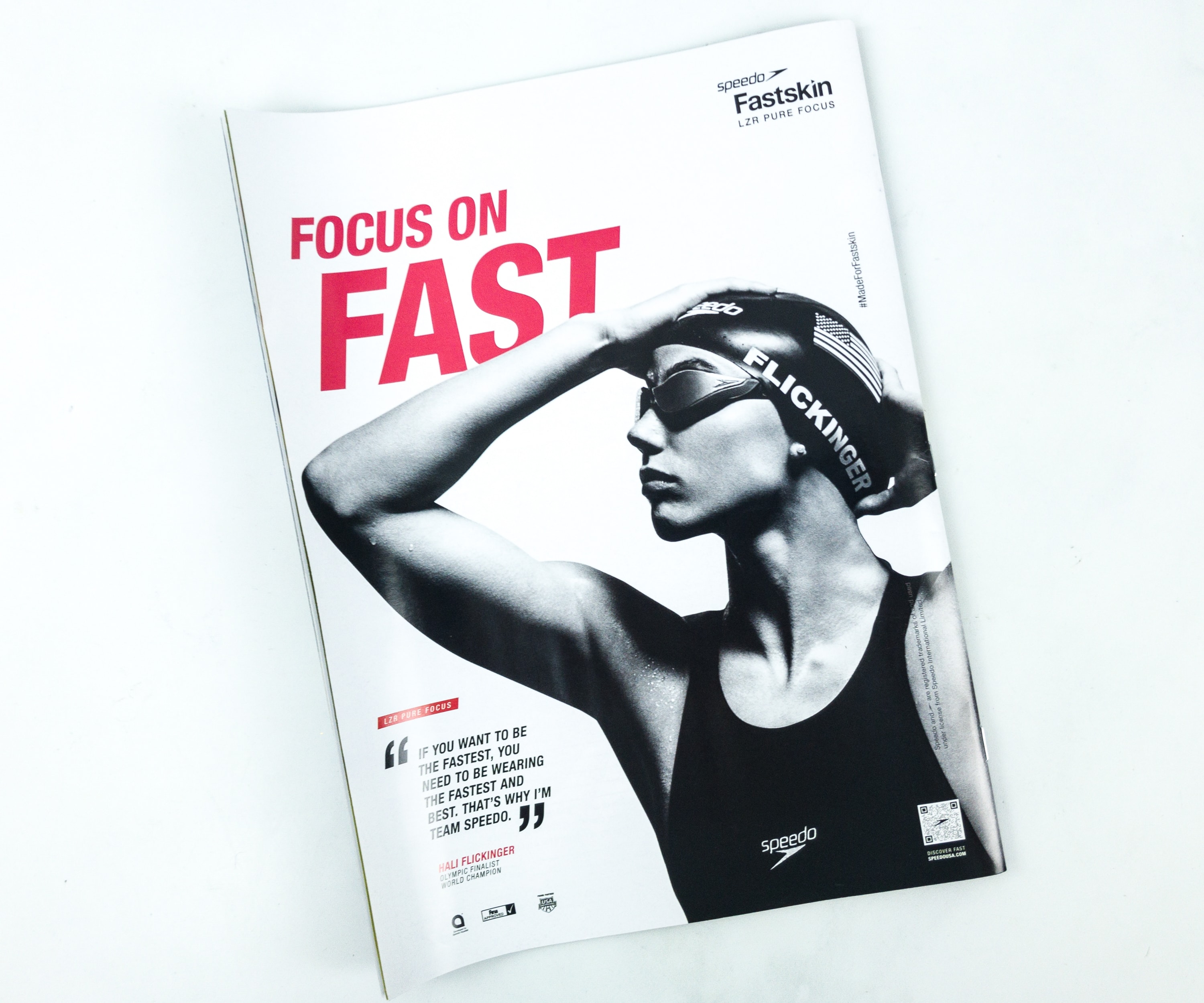 If you want to be the fastest, you need to be wearing the fastest and the best, That's why i'm team Speedo.

– Hali Flickinger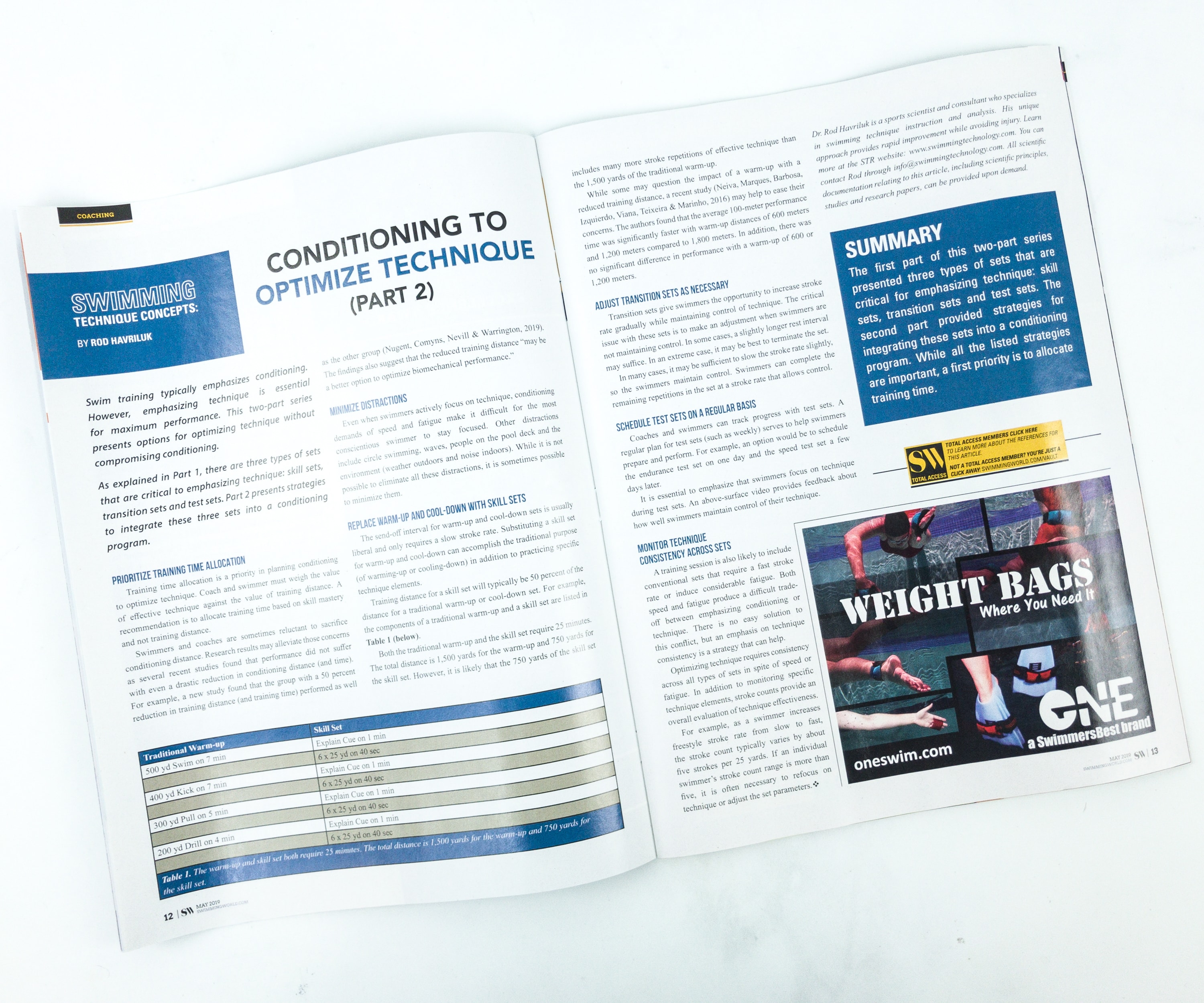 The magazine is a very practical training aid, covering everything from technique and training regimen to nutrition. The magazine is really substantial — this section covers the conditioning to optimize technique which includes prioritizing training time allocation while minimizing distractions.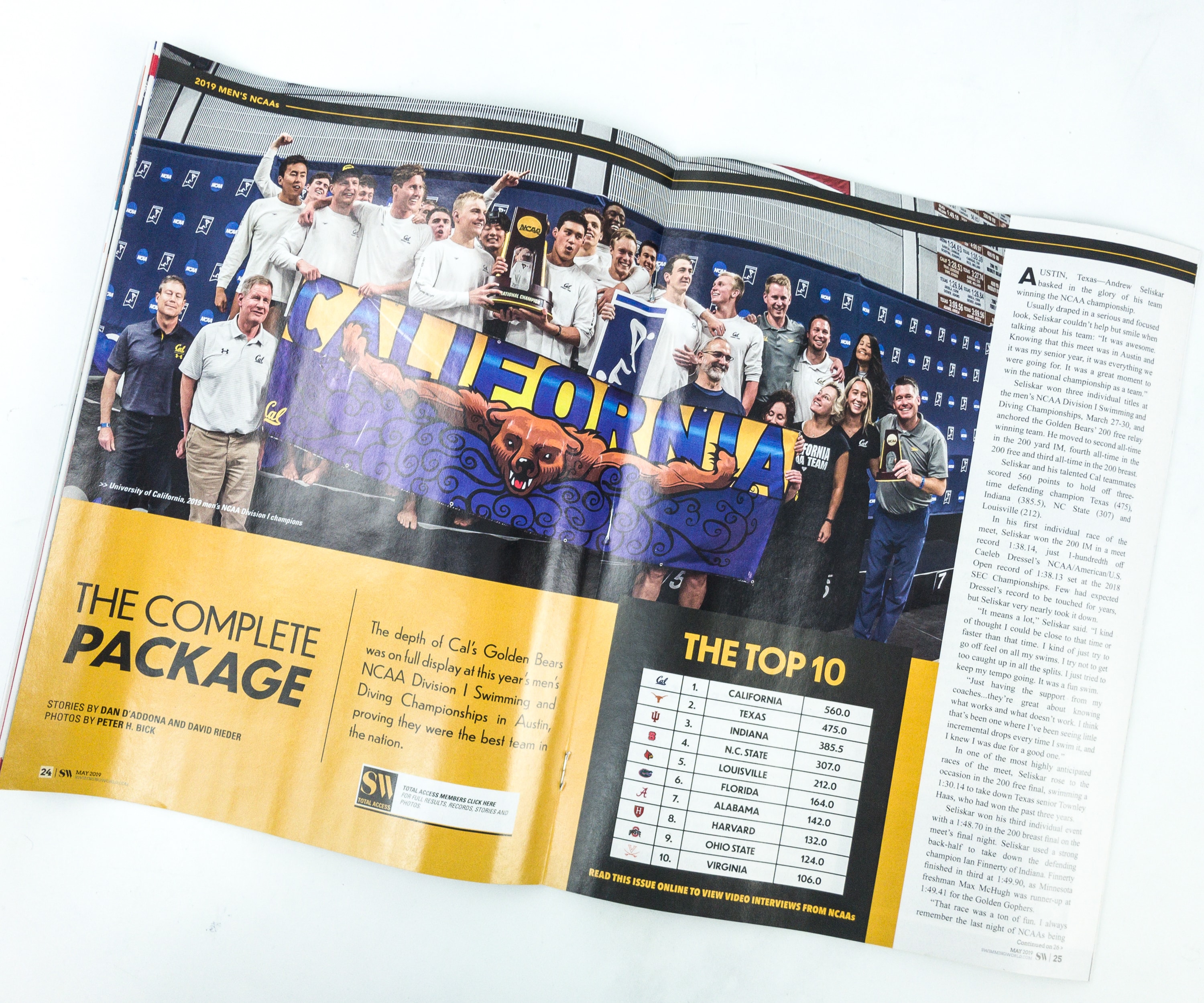 This month, they also featured the Top 10 of this year's men's NCAA Division I Swimming and Diving Championships in Austin.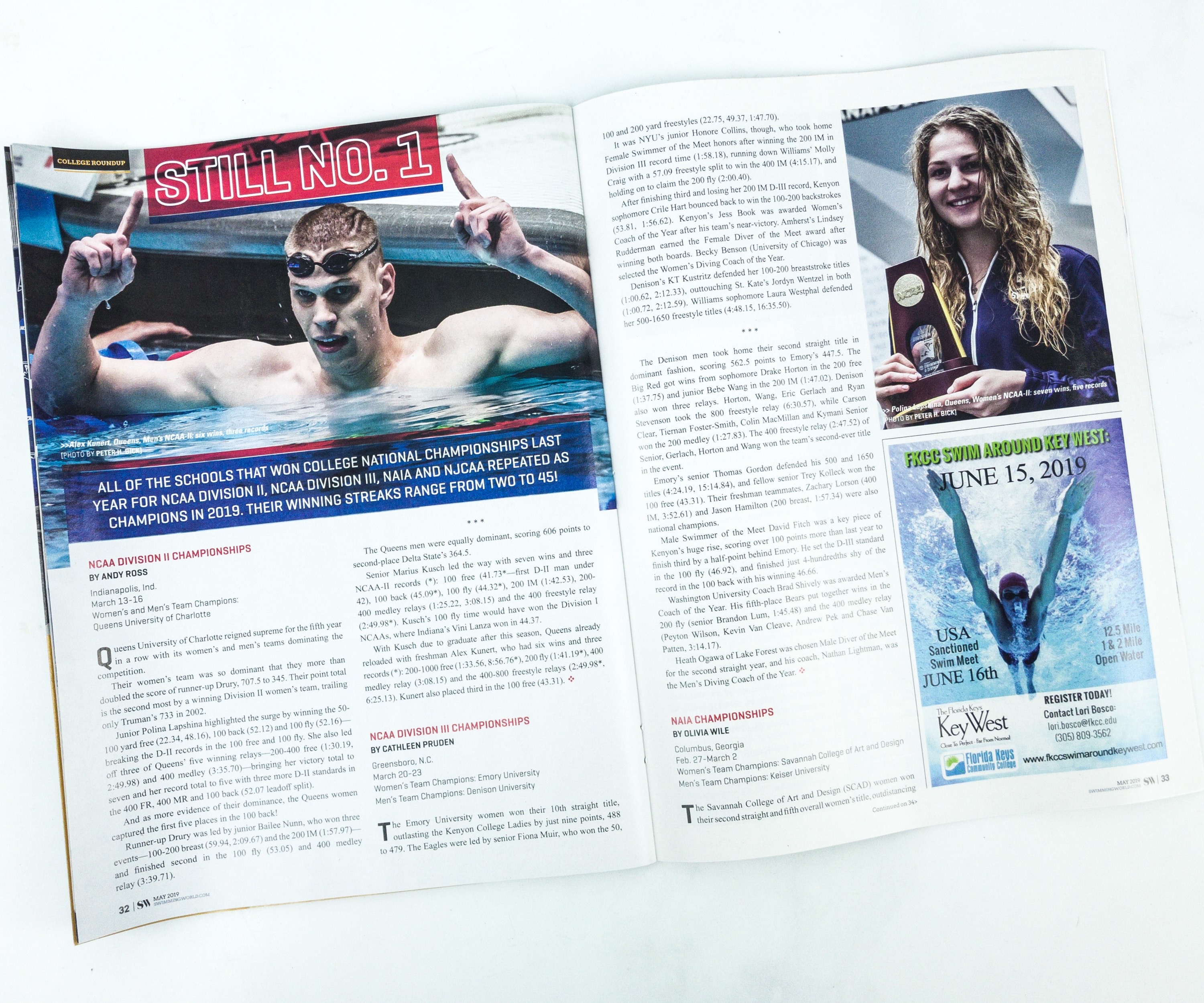 Another feature is about the NAIA, NCAA Division II, and Division III 2019 champions which are almost the repeat of the 2018 champions. Their winning streaks range from two to 45!
Lastly, the magazine introduced us to "the greatest team of them all," the 1959 Michigan swimming team which dominated the NCAA Division I Swimming and Diving Championships.
This month's Swimfluence is pretty good. They curated another bunch of exciting items with the swimming enthusiasts in mind. The swimming cap looks really cool, it's my favorite item in the box. The mobile phone stand is pretty useful as well. As usual, I enjoyed reading the magazine, as it contains a lot of interesting features about swimmers and also tips on how you can improve yourself as a whole. I'm looking forward to more exclusive items in the next month's box!
Any thoughts about the Swimfluence box?