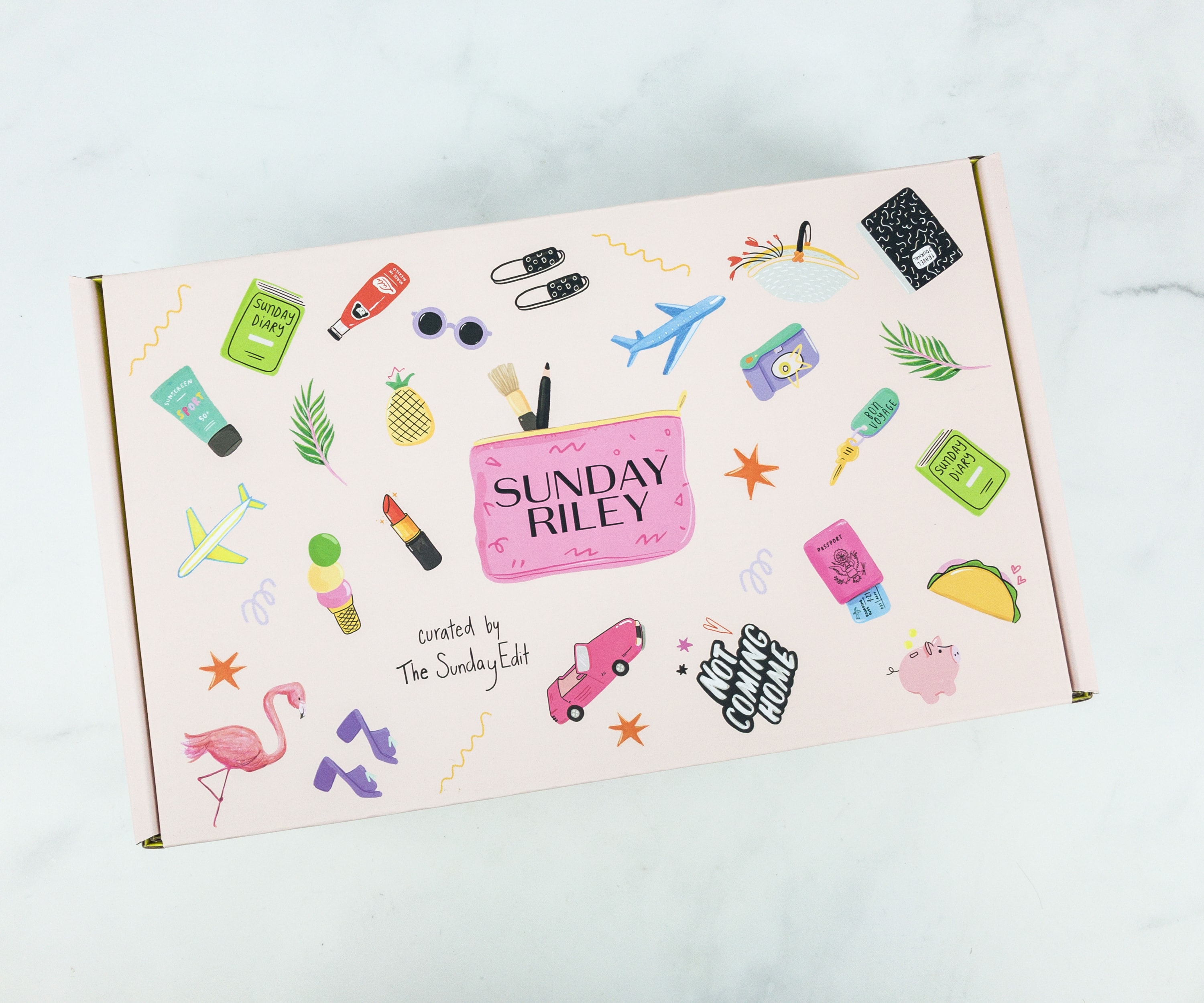 Sunday Riley Box is a new quarterly subscription box from Sunday Riley The box costs $95 and ships each season. The box contains fun and practical tools for physical, mental, and energetic well-being.
This box is still available!
DEAL: Save 10% on the Sunday Riley Box automatically when you subscribe – no coupon code needed! Plus, use coupon code WELCOME10 to save 10% on your first purchase at Sunday Riley!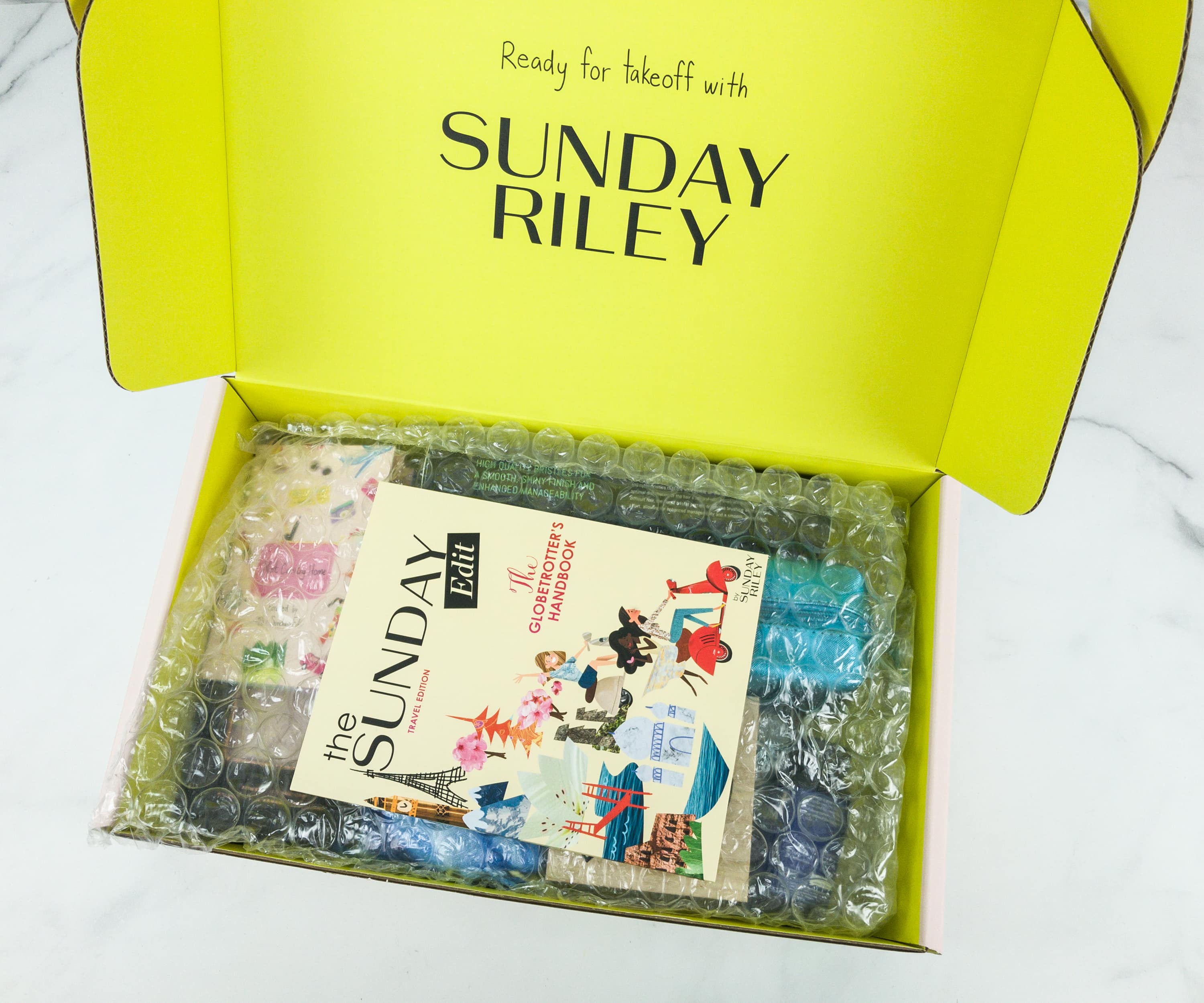 The box is jampacked and I am so thrilled! The theme is TRAVEL BOX!
There's an info magazine that came with the items.
On the first page is a note from the Sunday Edit team.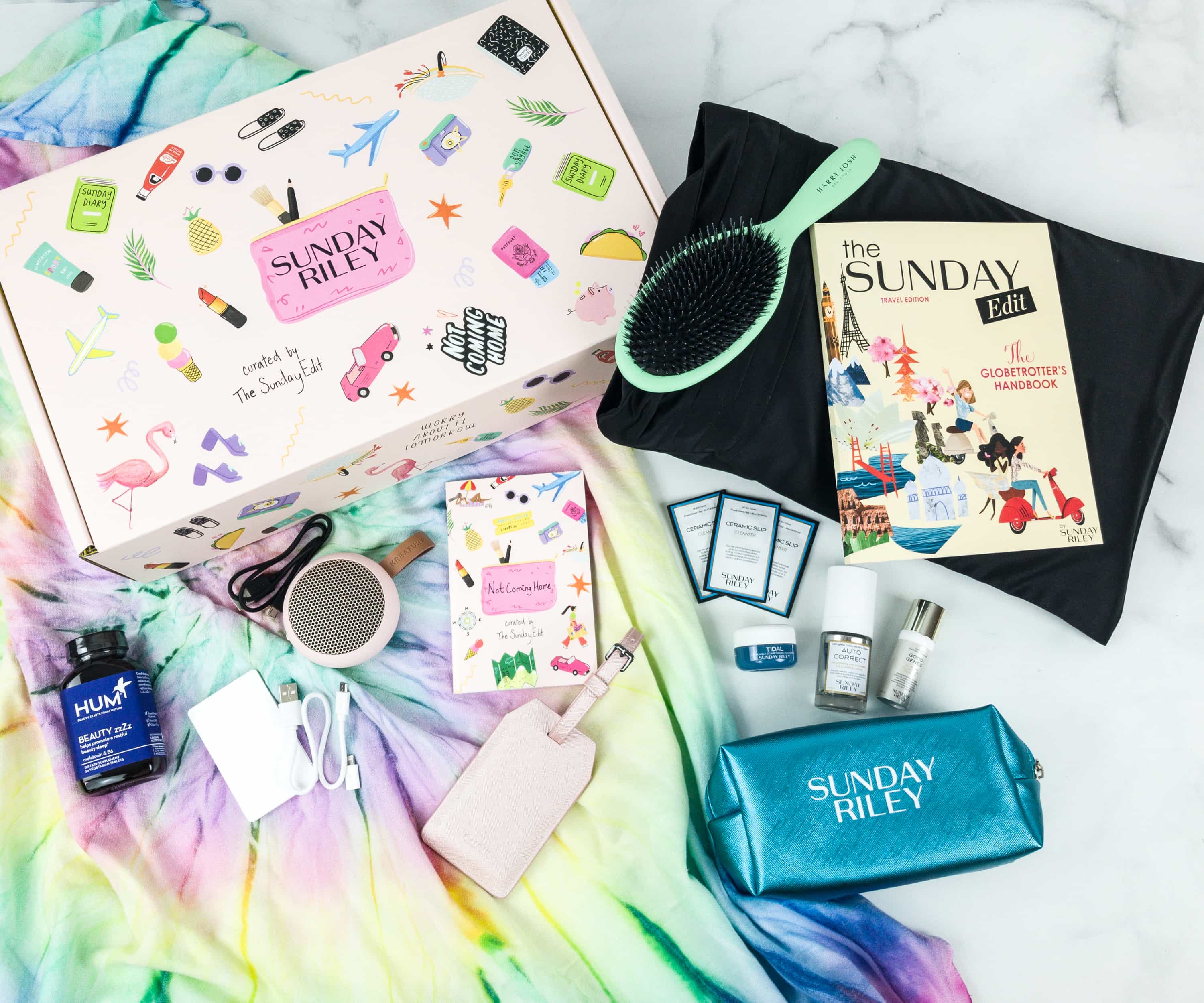 Everything in my box!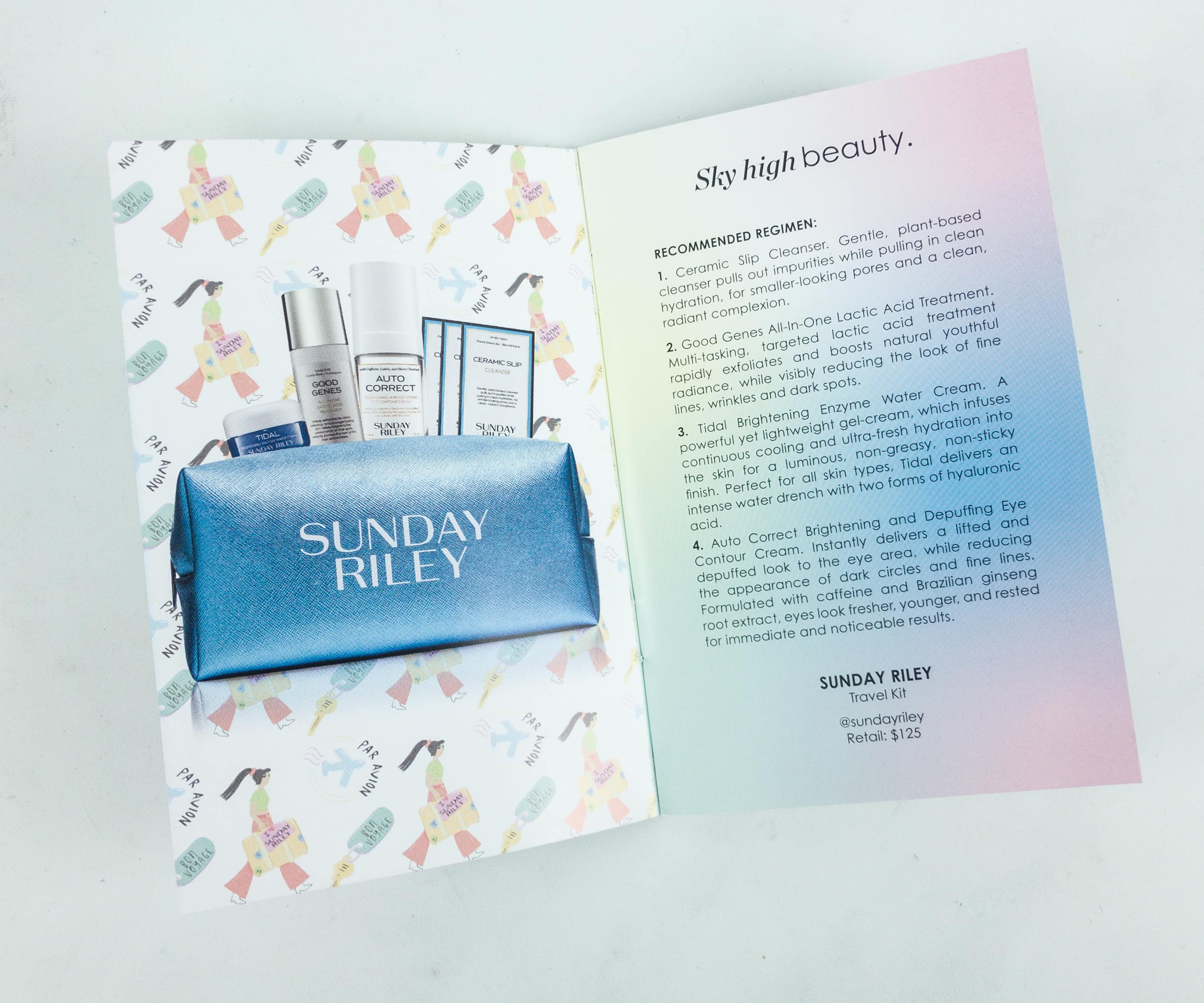 On this page, they tackled all about the beauty and skincare items included in the box.
The vanity pouch is totally fab! Its compact size makes it perfect for tossing in my handbag while its length can store a few of beauty essentials, but won't take up any unnecessary room in my usually cramped up bag. It also has a lovely color!
Our travel kit info card gives us an idea of the items and reading the description makes me so excited!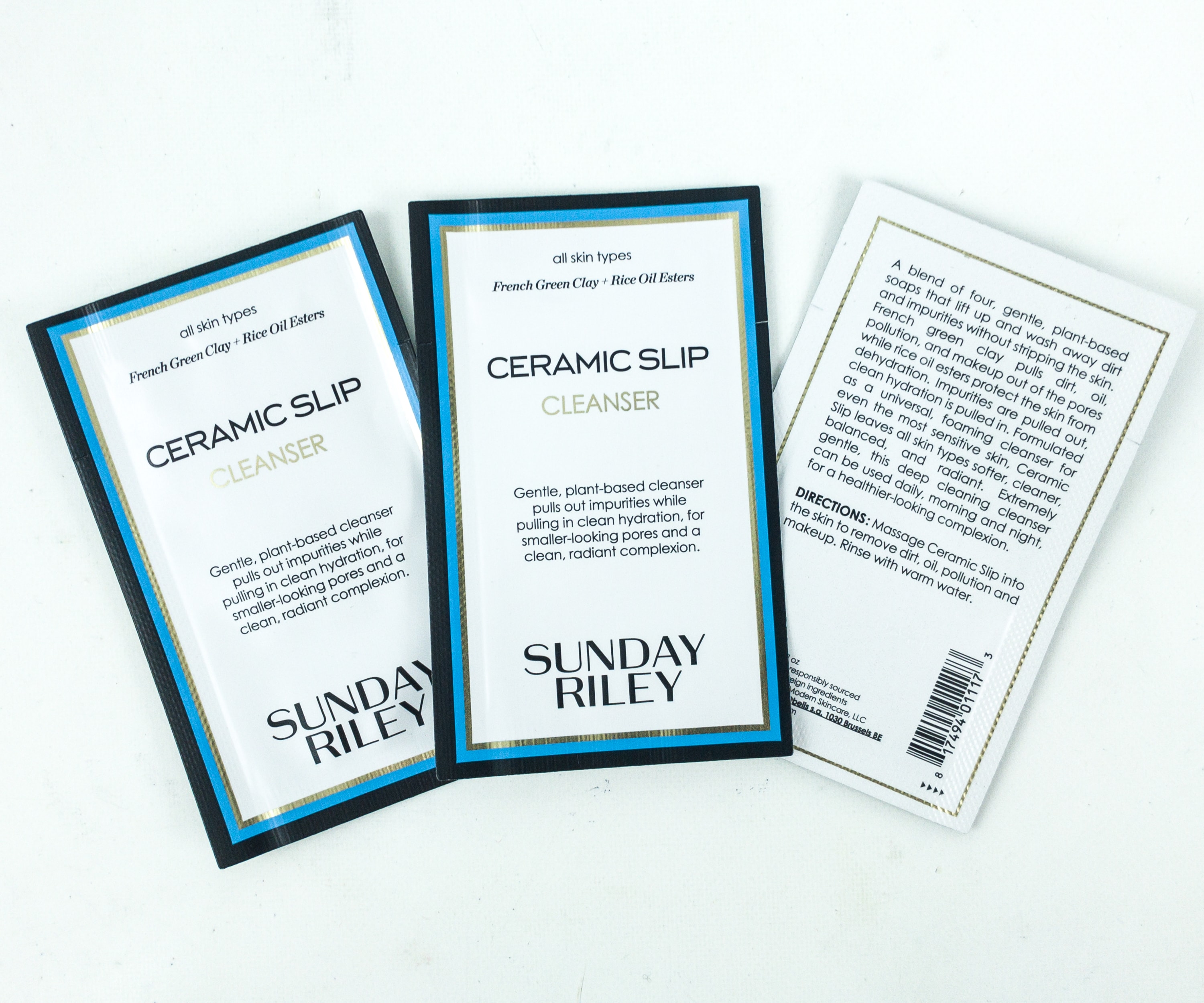 Sunday Riley Ceramic Slip Cleanser (3 packets) ($21) First on the list is a ceramic slip cleanser. I received three sachets of the product and I wished I had more. It's formulated with three types of clay: French green clay, bentonite, and white kaolin clay. These are known to strengthen skin and protect it from dehydration. It has a silky gel form that's soothing and gentle to the face. I used it with a pad to remove my makeup and it didn't leave even a speck of dirt on my face. I also feel like my pores are tighter and my skin is smoother. It's my new holy grail!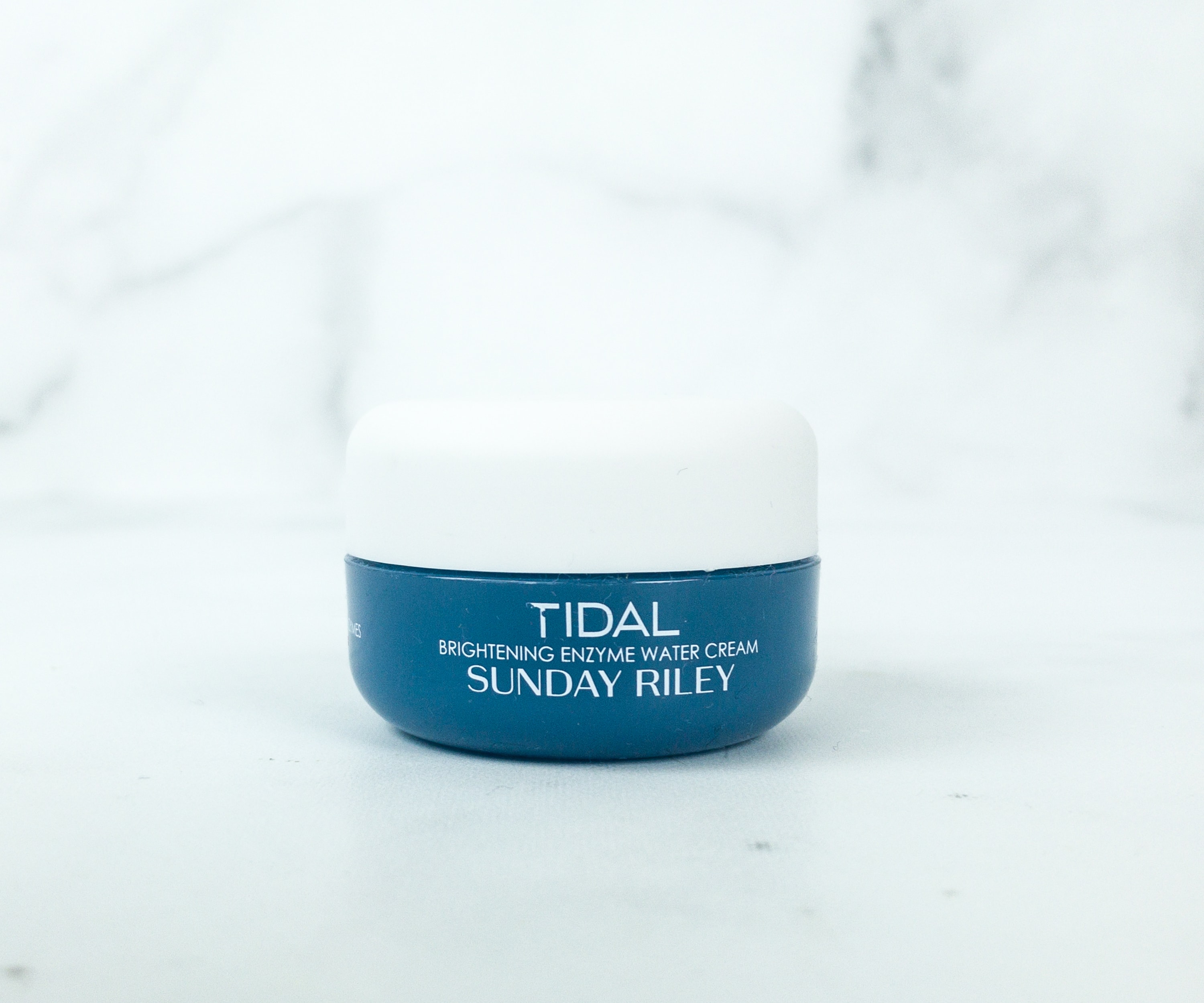 Sunday Riley Tidal Brightening Enzyme Water Cream ($65 Full-Size 1.7oz.) This cream helps eliminate dark spots and the dryness, making your skin looking softer, younger, and more well-rested.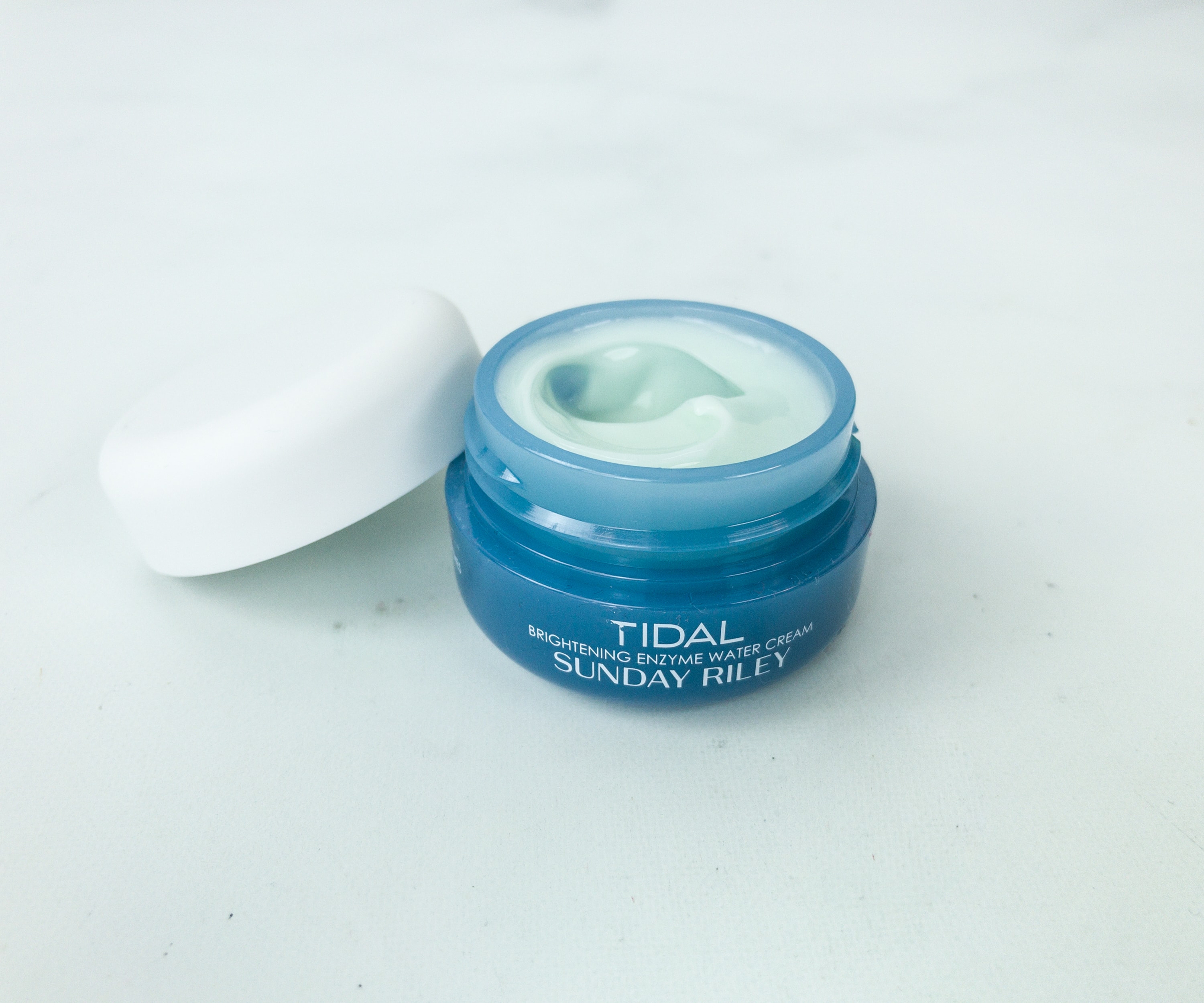 It's an advanced, refining treatment that exhibits a skin-smoothing, firming, and plumping effect. It also has papaya enzymes that help in eliminating dead skin cells.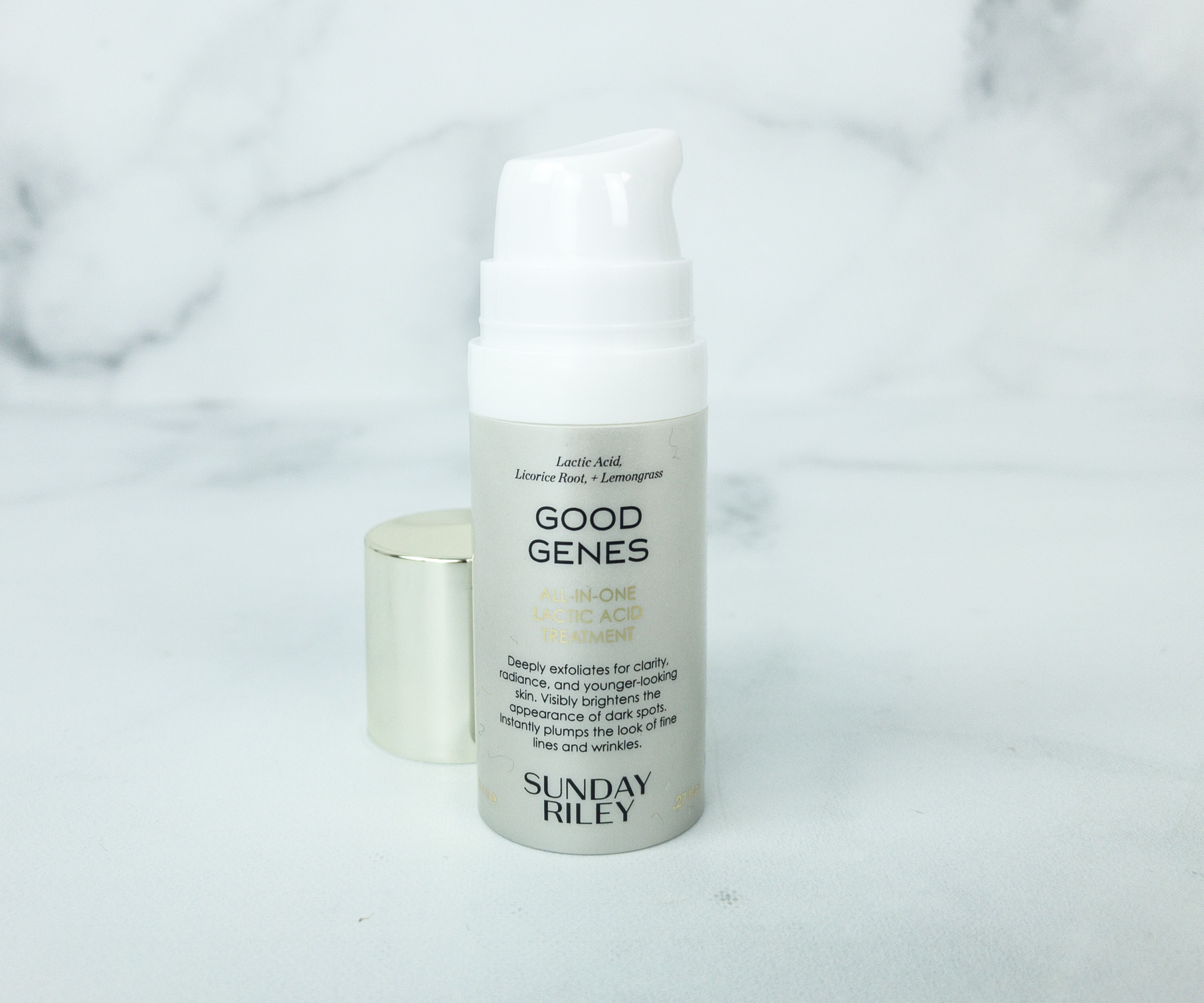 Sunday Riley Good Genes All-In-One Lactic Acid Treatment ($15.09) This product is a great introduction if you want to start incorporating AHA & BHA products in your skincare routine. It keeps the skin hydrated and also eliminates blemishes.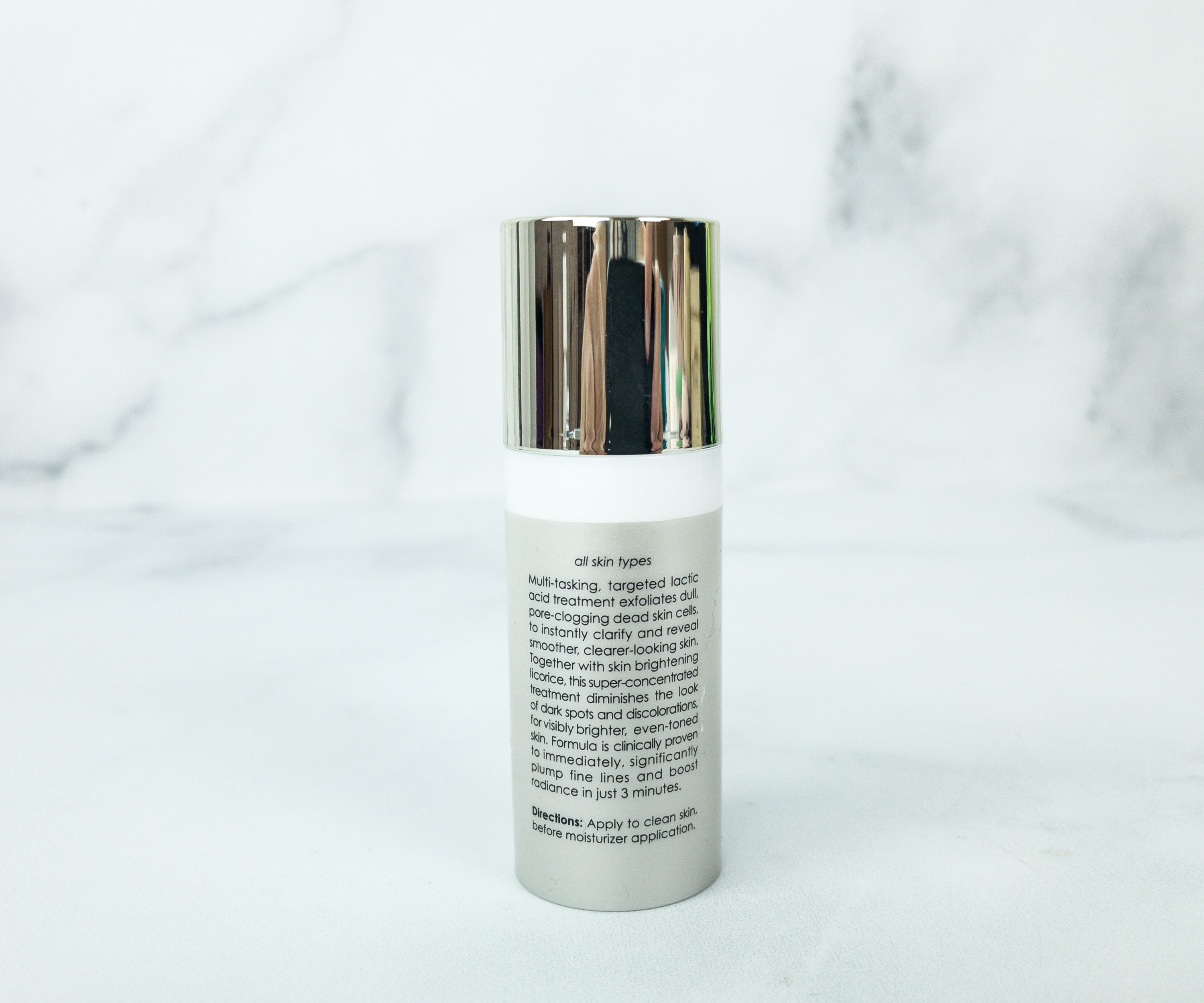 This product is also enhanced with licorice that's responsible for brightening the skin, lemongrass for a radiance boost, and aloe that helps soothe the skin. One pump of this product is enough for the whole face and neck.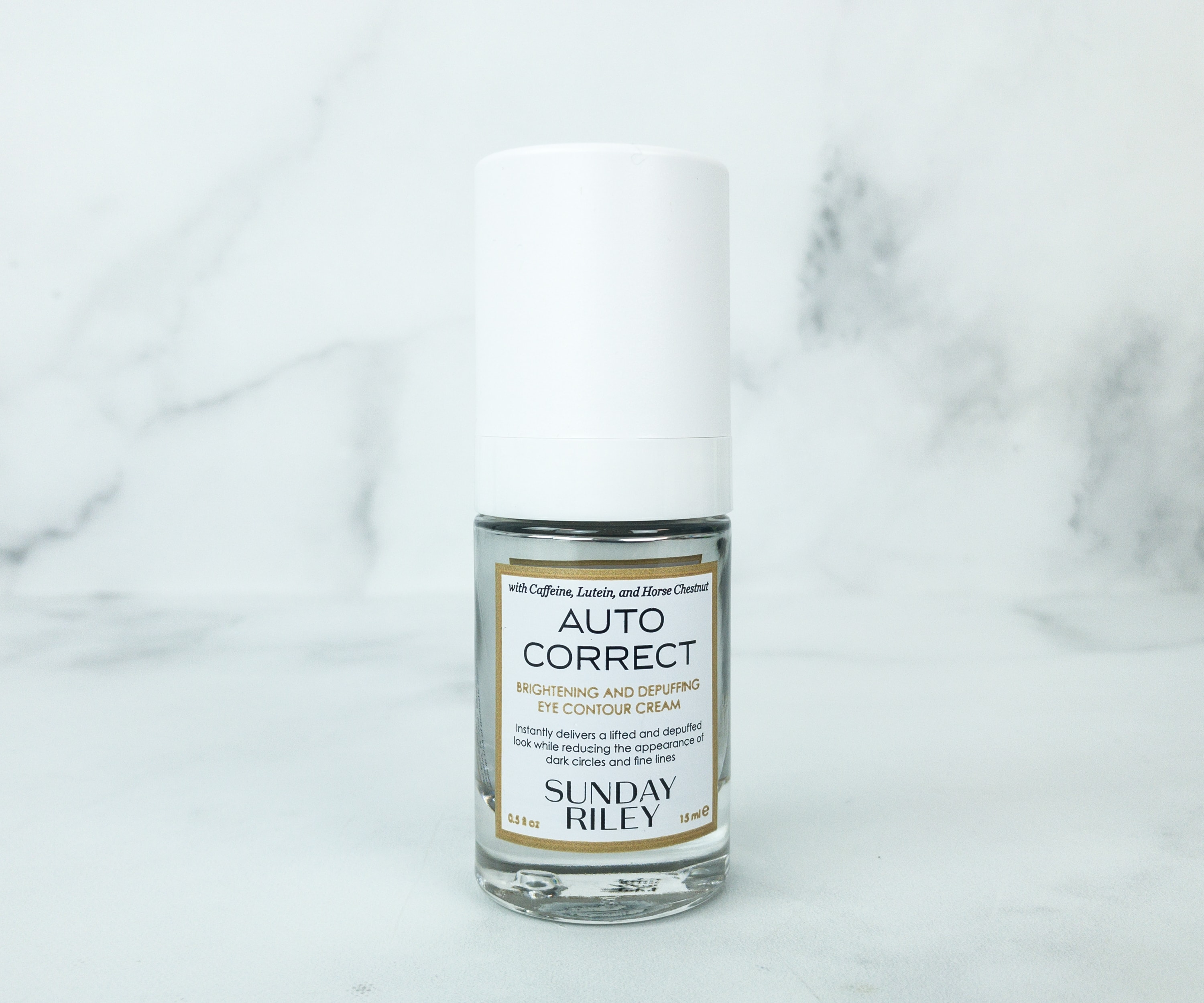 Sunday Riley Auto Correct Brightening and De-Puffing Eye Contour Cream ($65) This product is one of those that give instant and impressive results. It's an eye contour and de-puffing cream that also reduces the appearance of dark circles and fine lines.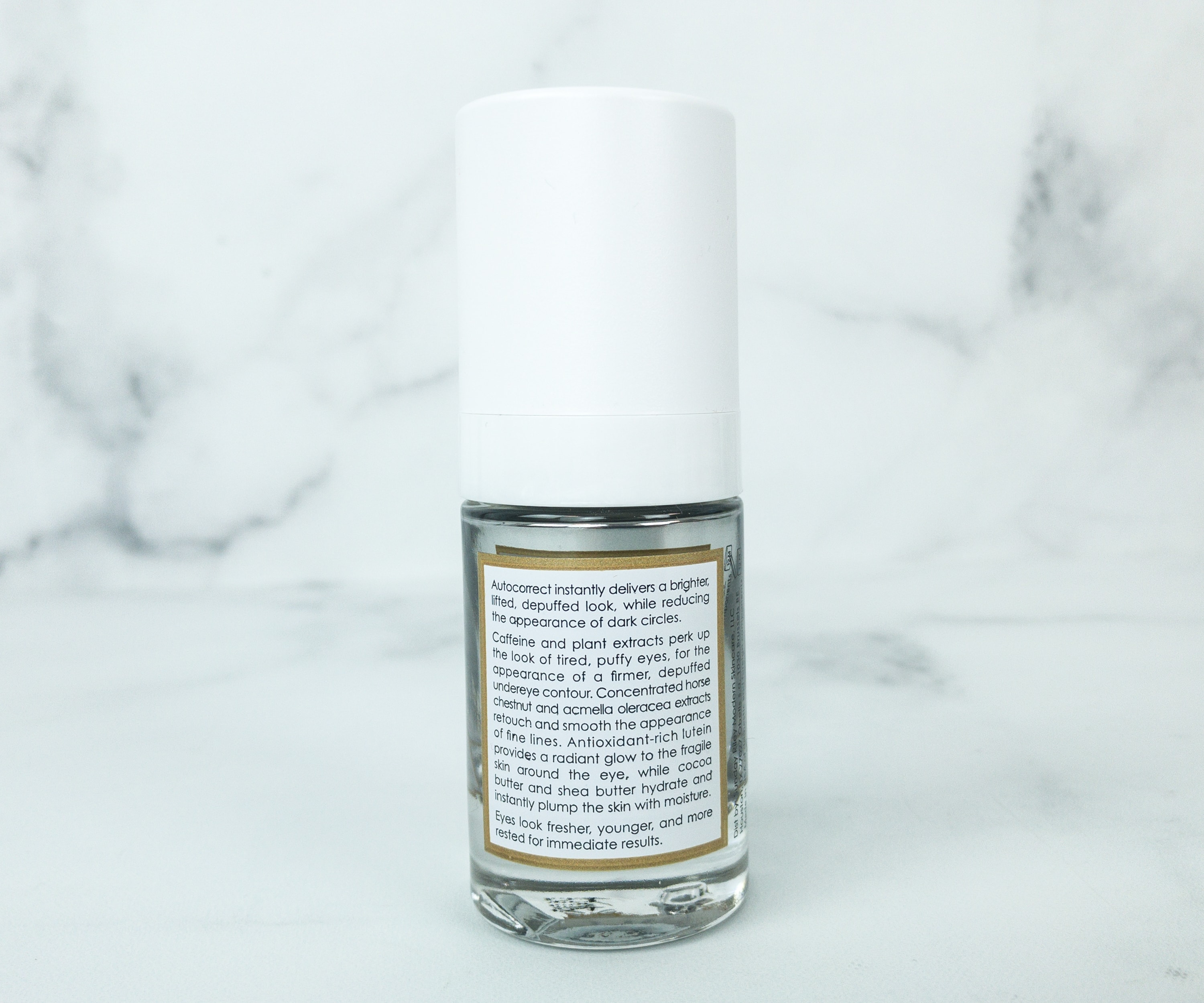 It's the best vanity item to bring on a trip because it will help in energizing tired-looking eyes despite the lack of sleep during a flight or a long drive. It's powered by lots of wonder ingredients such as concentrated horse chestnut and acmella oleracea extracts that make it effective in smoothing the appearance of crow's feet and fine lines.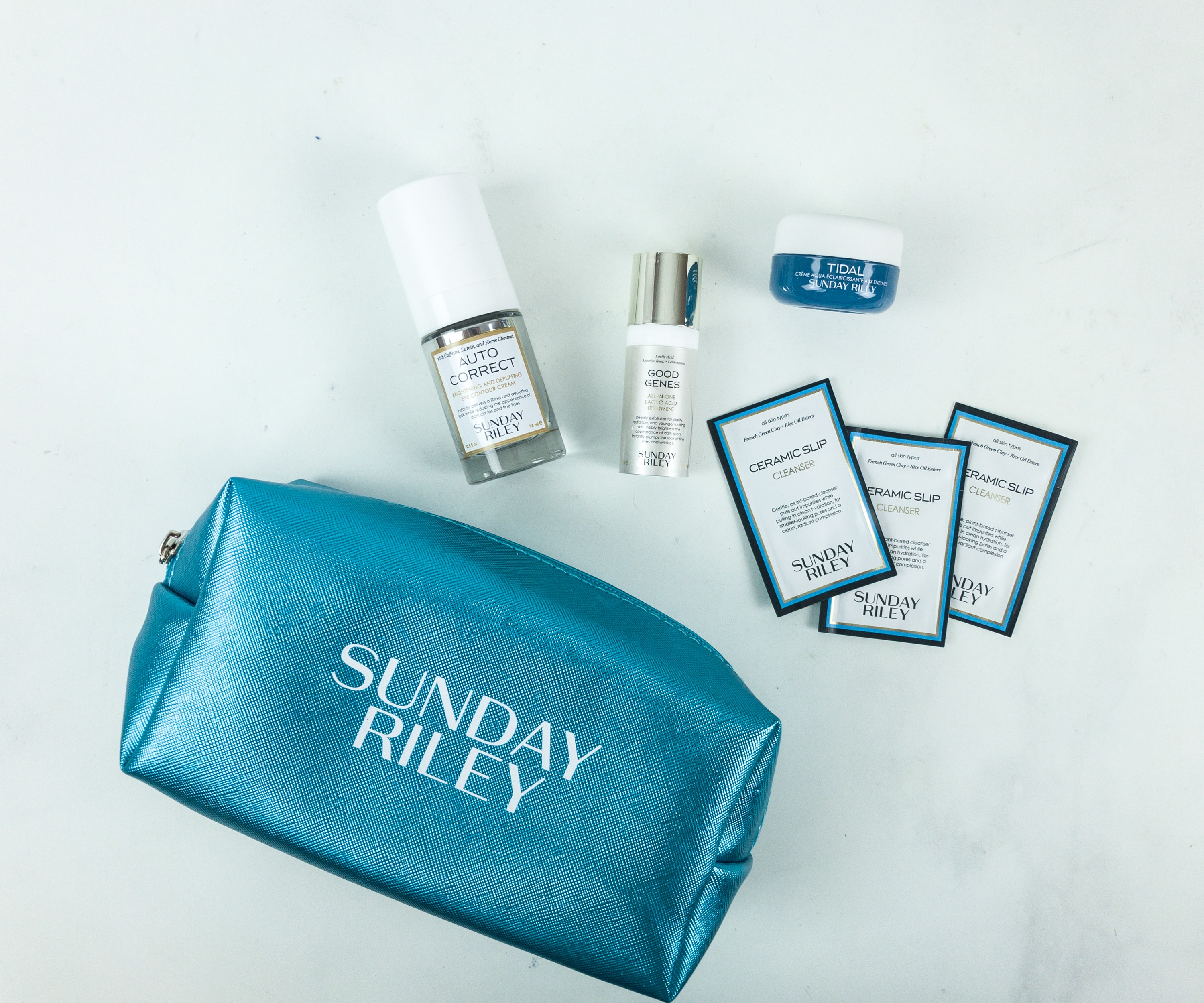 These skincare products deserve to be in my travel kit. Not just because of their compact sizes, but because they can be trusted in making me look presentable and at my best wherever I go!
The Globetrotter's Handbook Travel Journal ($15) Getting ready for a trip can be exhausting and somewhat time-consuming. So among the other travel essentials that we need to obtain is a handbook or sort of a travel guide.
I'm amazed by how much this booklet informs us about incredible ways to make out trip so better!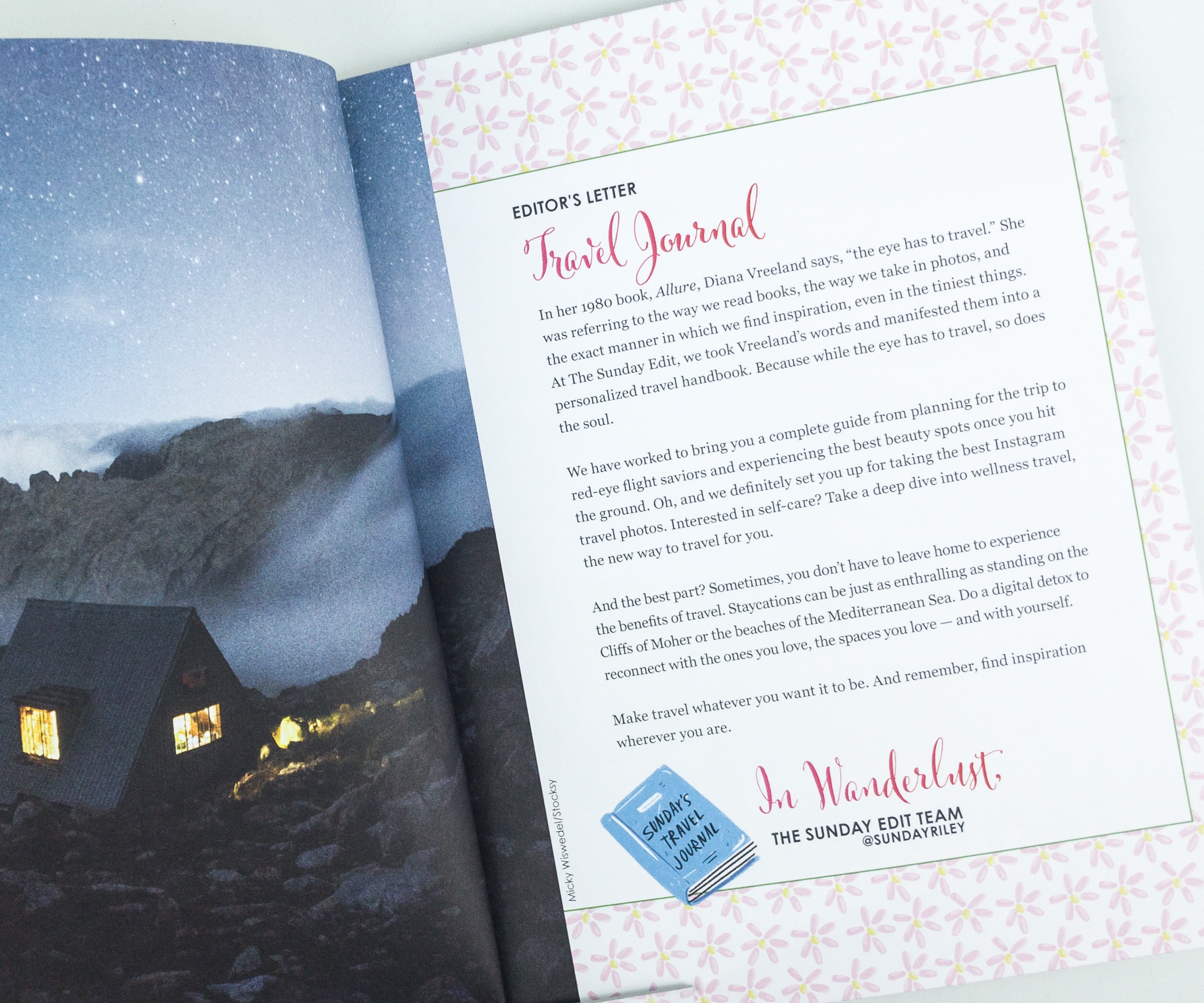 On the first page is a lengthy, but meaningful message from the editor.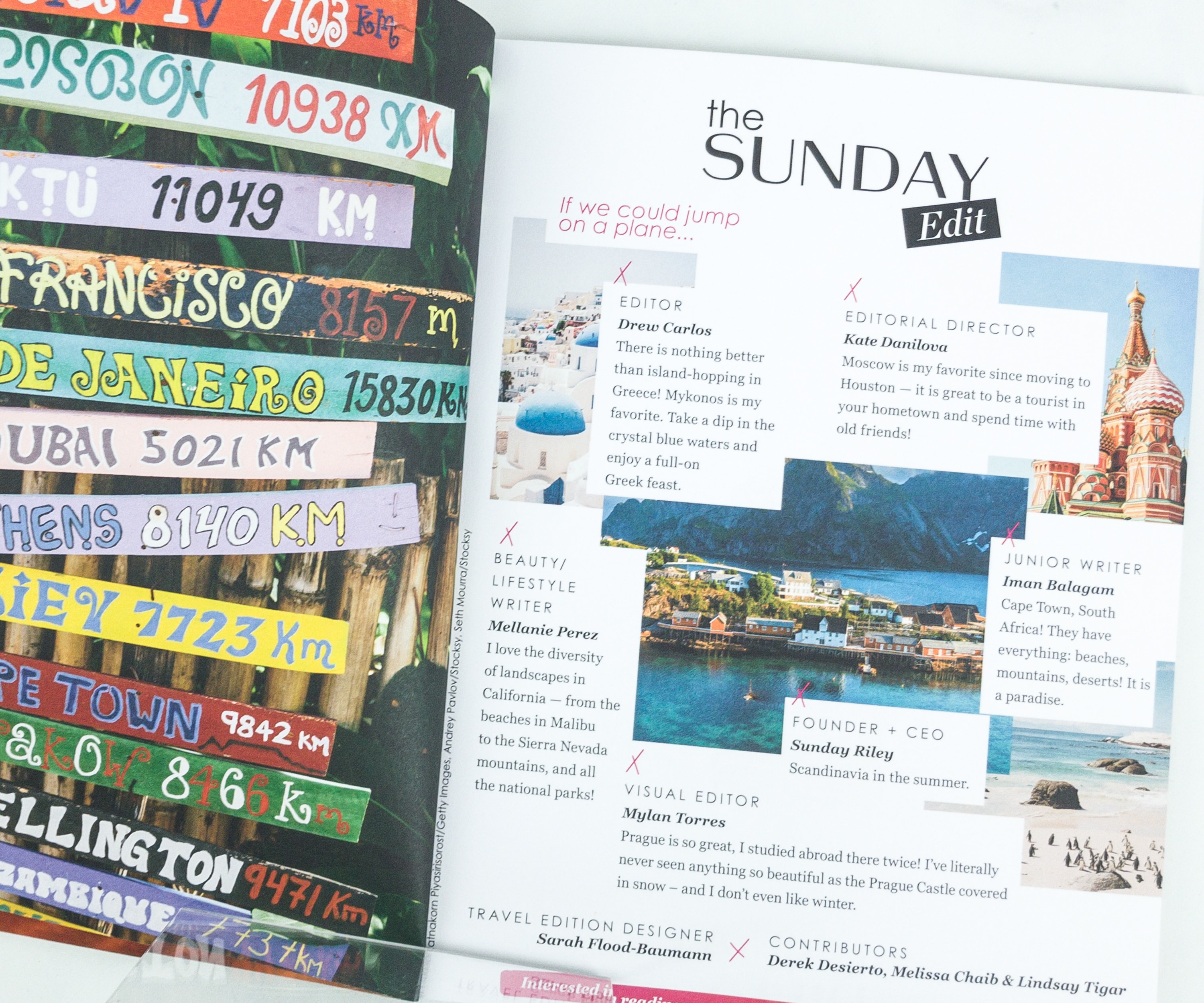 There are a lot of places that most of us dream of going to. In this corner, they feature some wonderful destinations that they themselves would visit if they could jump on a plane and it's quite inspiring and motivating!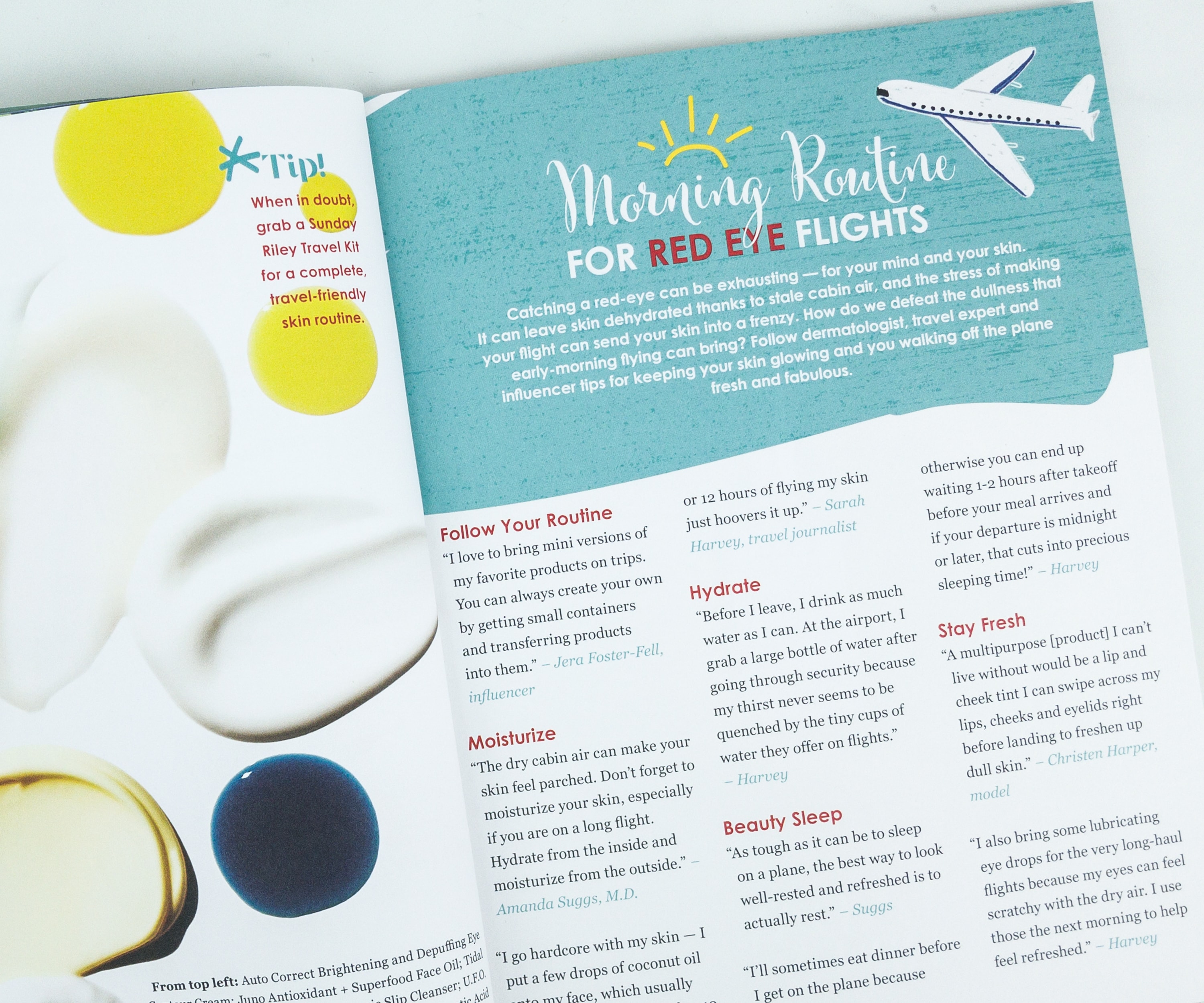 One of the most interesting reads in the handbook is a list of helpful beauty tips when catching a red-eye flight. Some of which are moisturizing and hydrating tips, which I practice myself.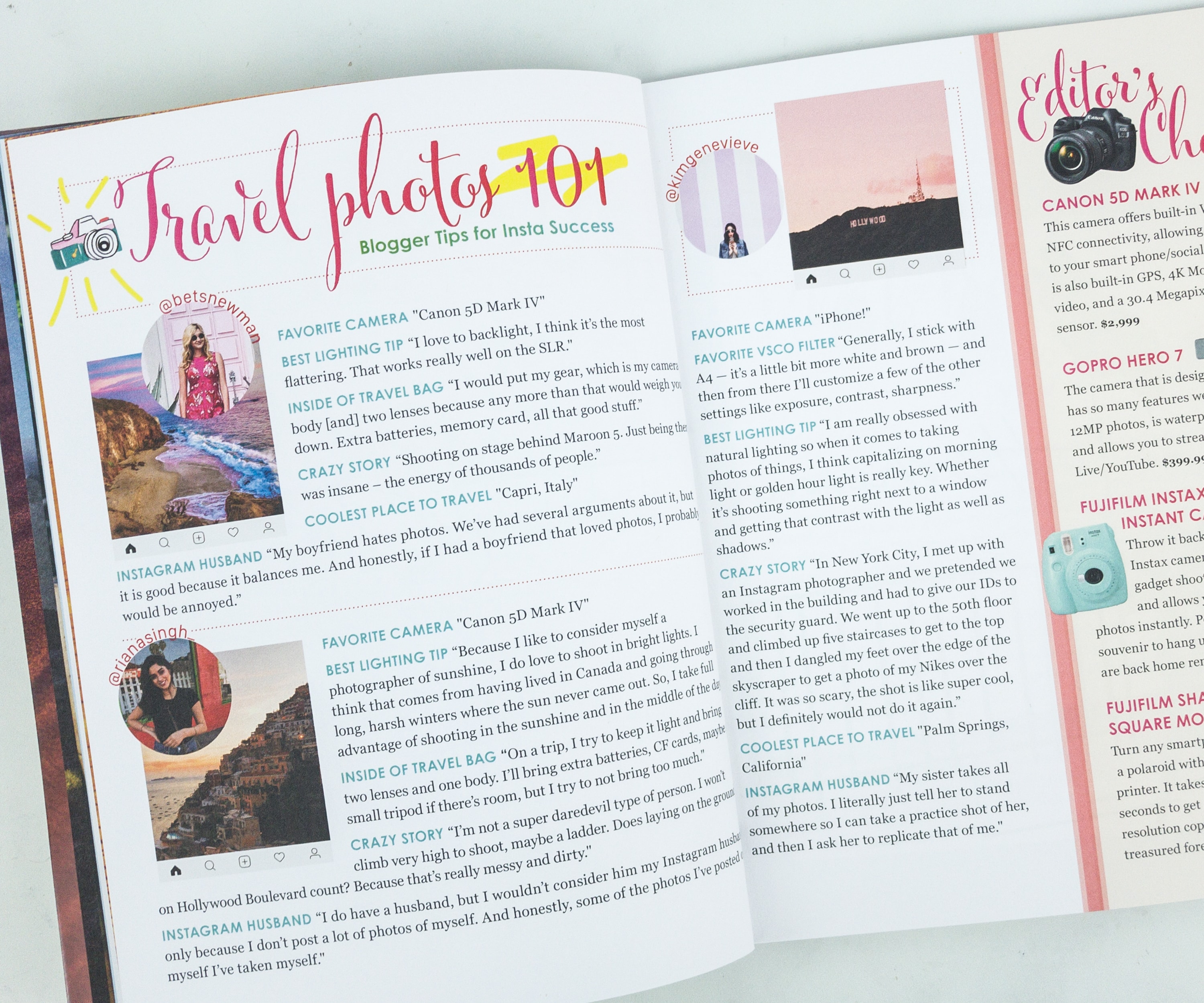 This page is one of my favorites! Here, we can read about how to make Instagrammable photos by knowing which camera settings or lighting should be used, as well as other tools that can turn us into a pro.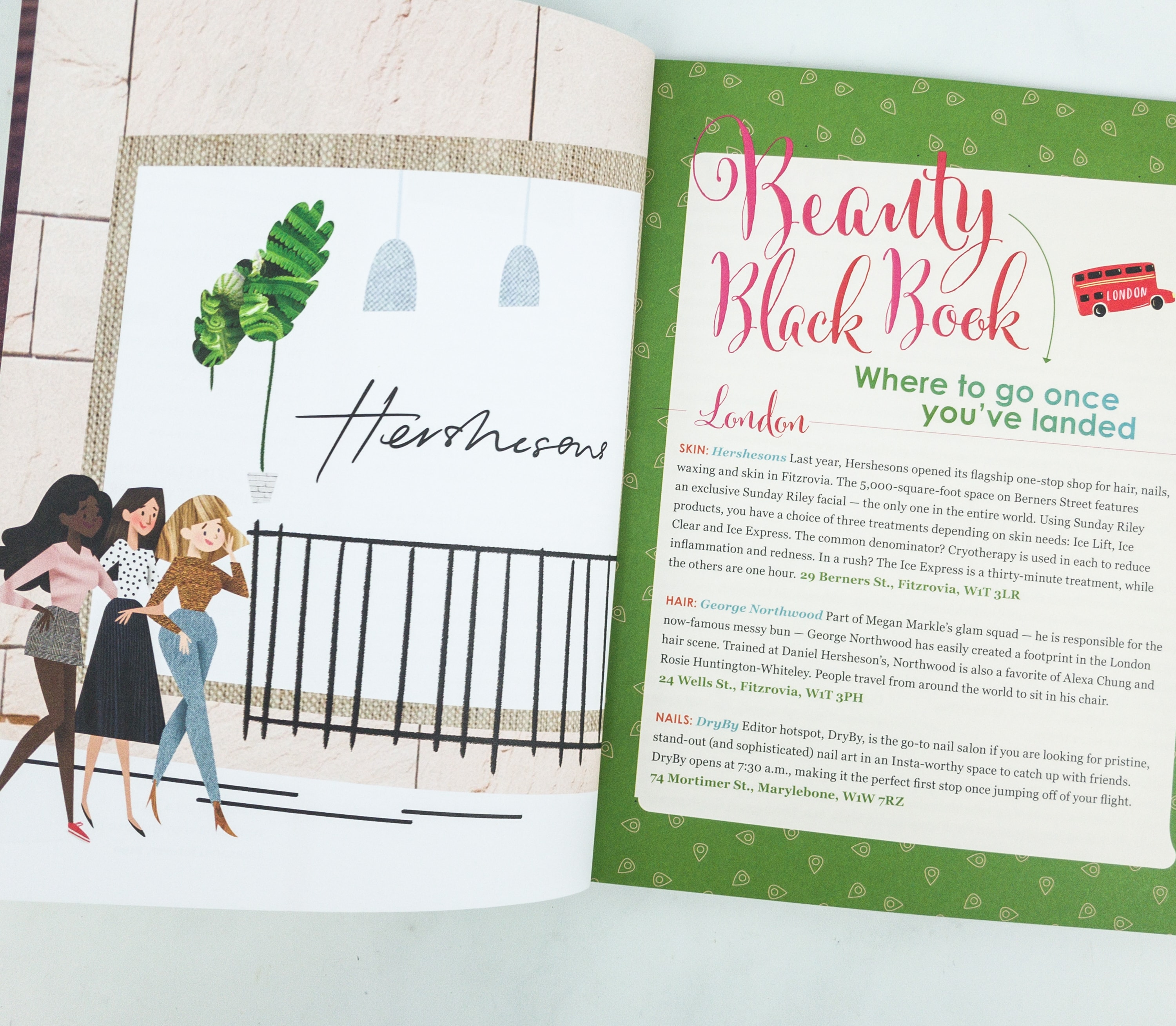 They really made sure that they've covered even the smallest details about traveling so we won't have to worry about anything, especially if it's a D.I.Y. trip.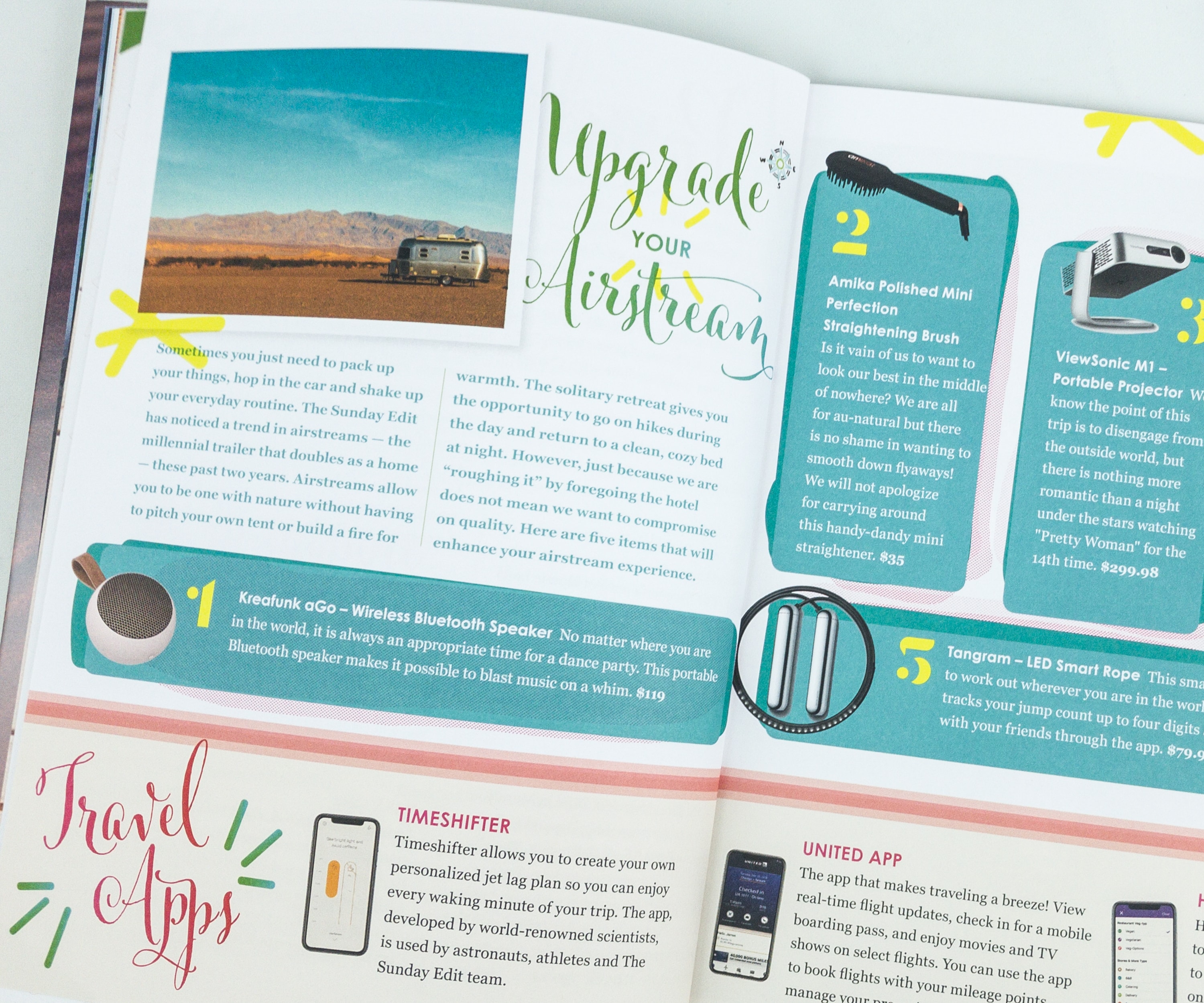 There's even a feature about travel apps, what are they for, and how can they make our journey worthwhile.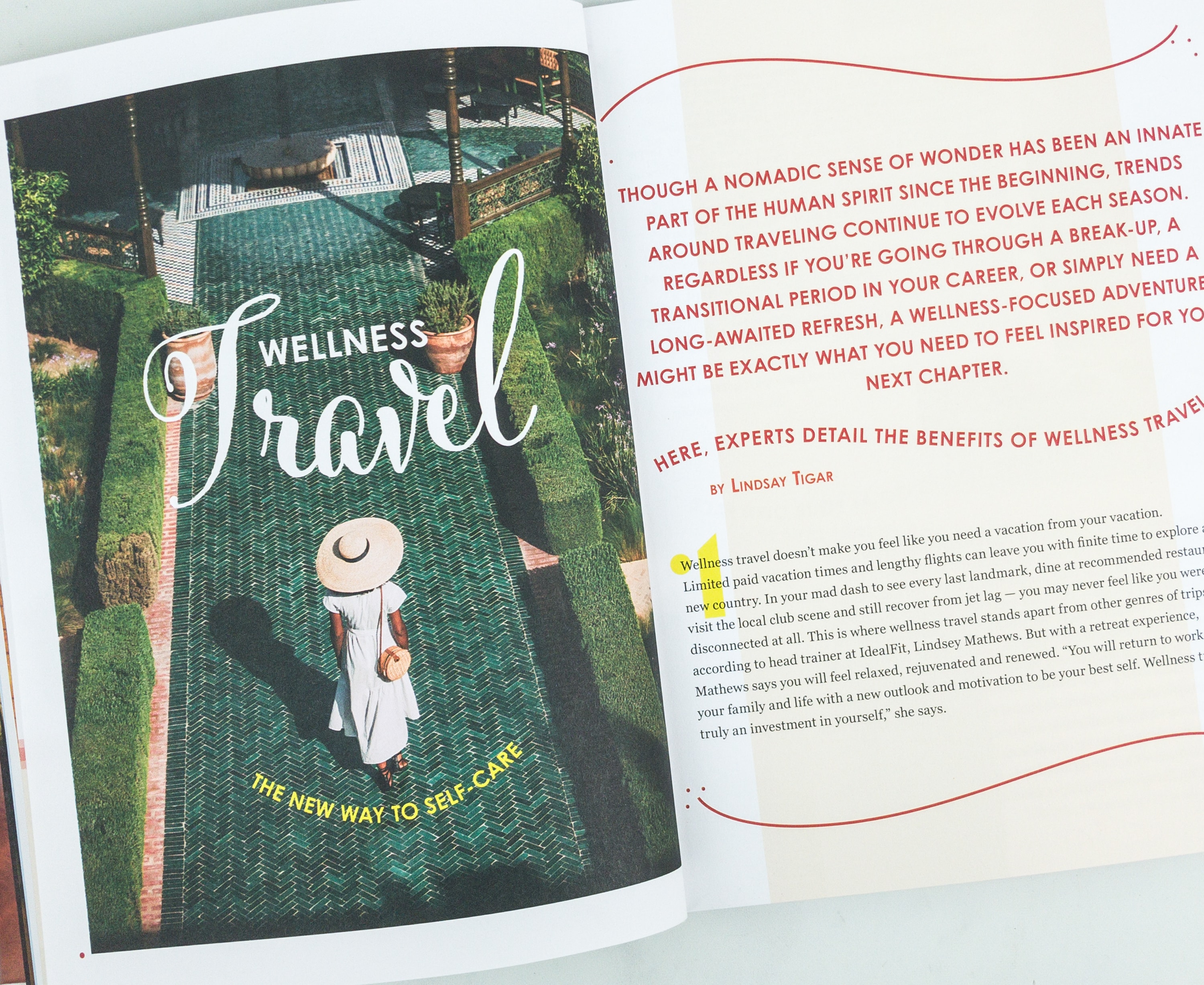 If you haven't heard of wellness travel or you happen to be interested in it, this article will surely enlighten you about its benefits. It will really get you planning on a wellness-focused adventure!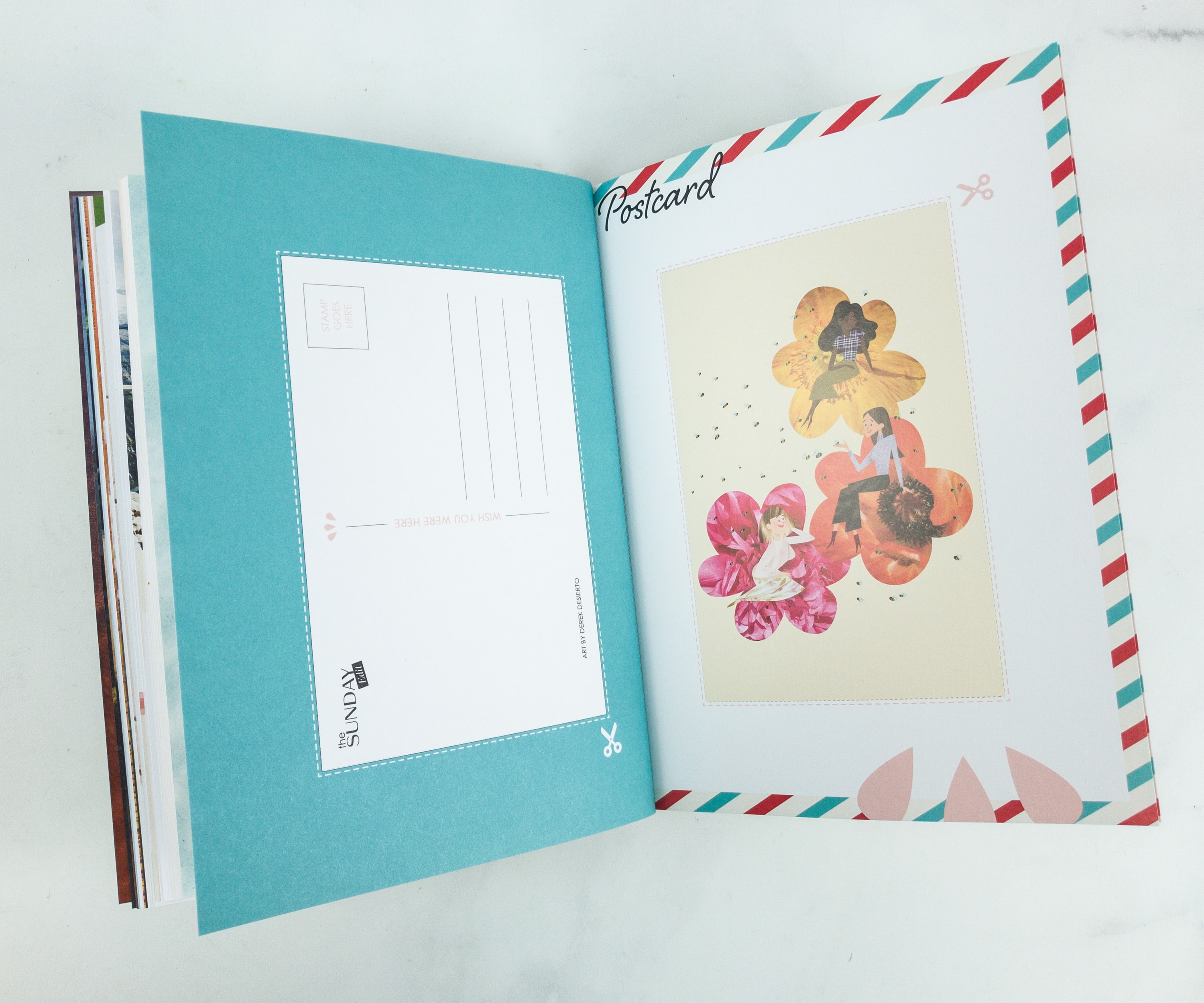 Wow! This is so nice! They included some artistic postcards too!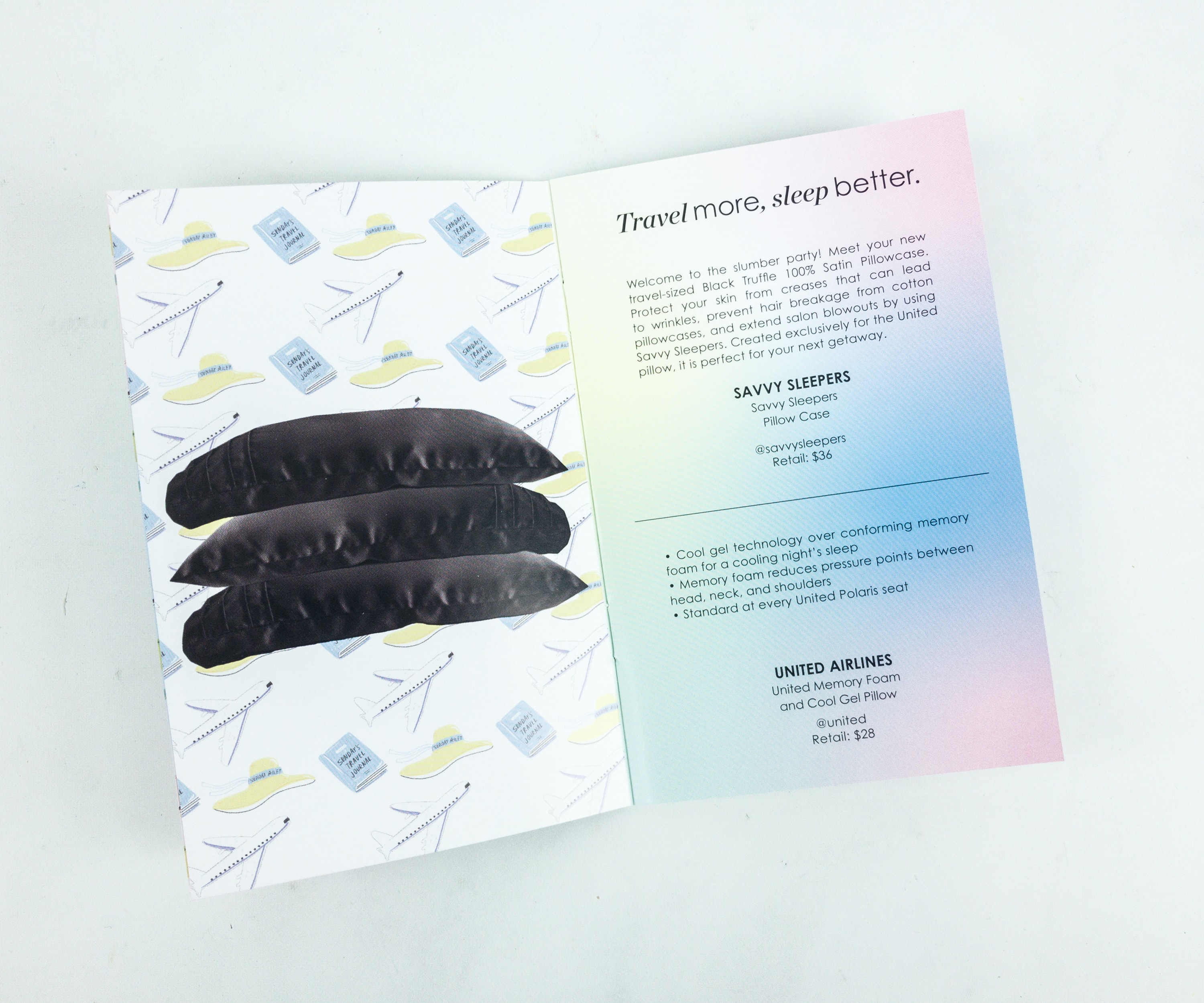 It's quite hard to get a decent sleep on a plane, especially if it's a long flight. A pillow to support the back or your head really helps, just like our next item from Savvy Sleepers.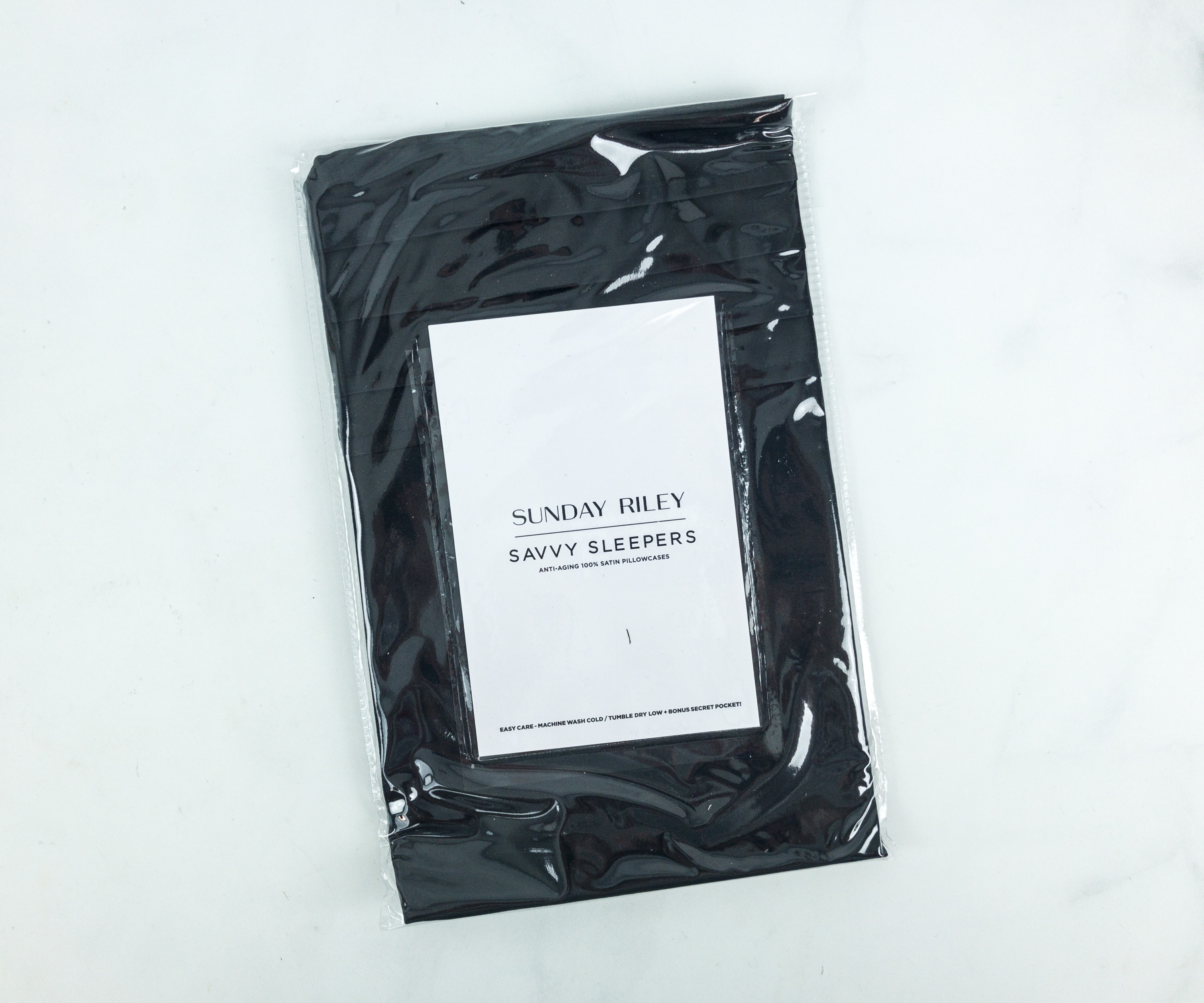 Savvy Sleepers Travel Satin Pillow Case ($36) This easy-to-pack, easy-to-carry travel satin pillow case is probably the most comfortable and luxurious of its kind.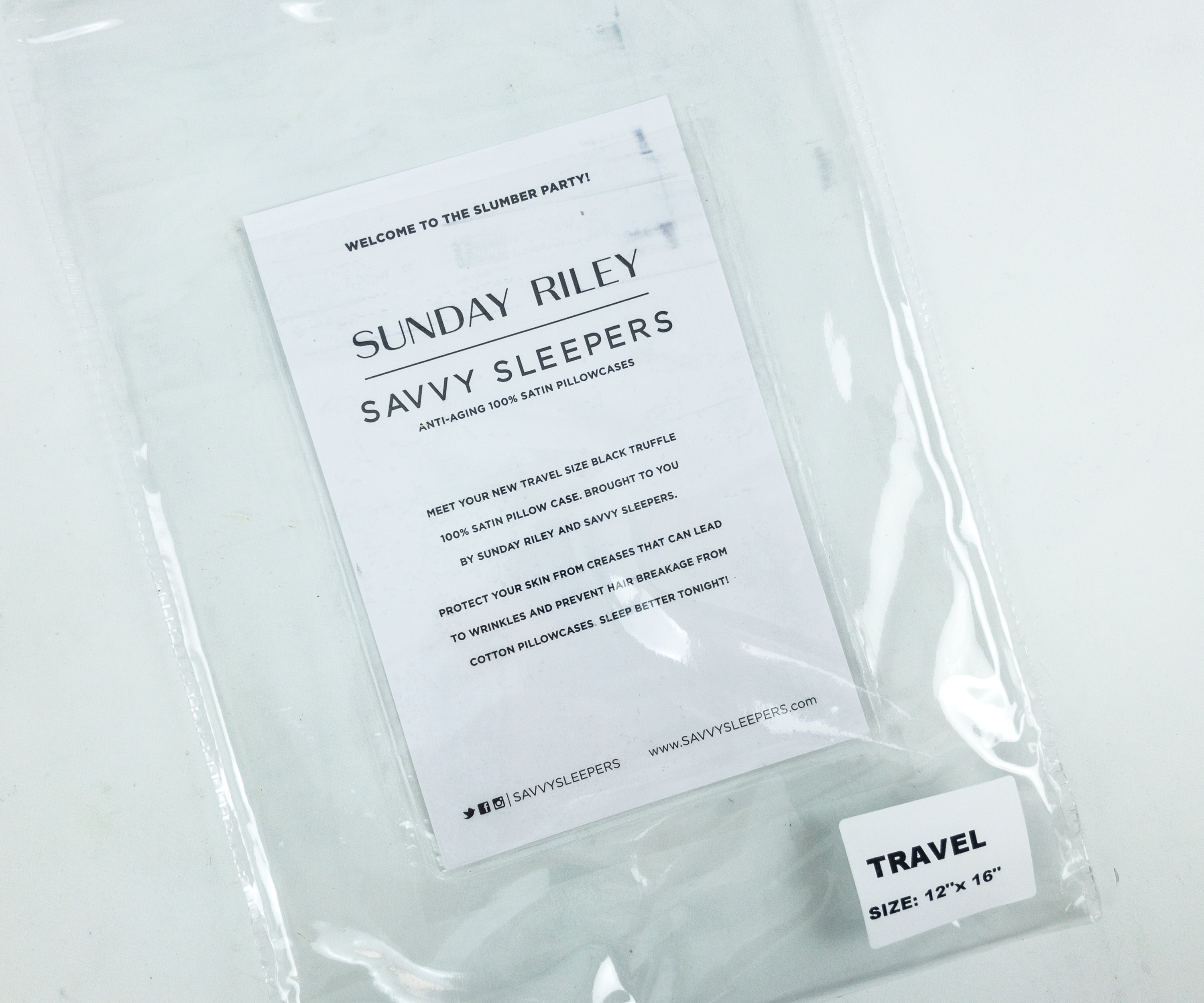 This black truffle pillowcase is hypoallergenic and vegan, so it's totally safe. It also has skin and hair benefits such as preventing facial creases, hair breakage, and protecting salon blowouts and eyelash extensions as we sleep!
It's made from the highest grade of satin and with a 5-star quality stitching. It also features secret pockets that are ideal for scented sachets, notes, or other tiny and flat trinkets. It's machine washable too!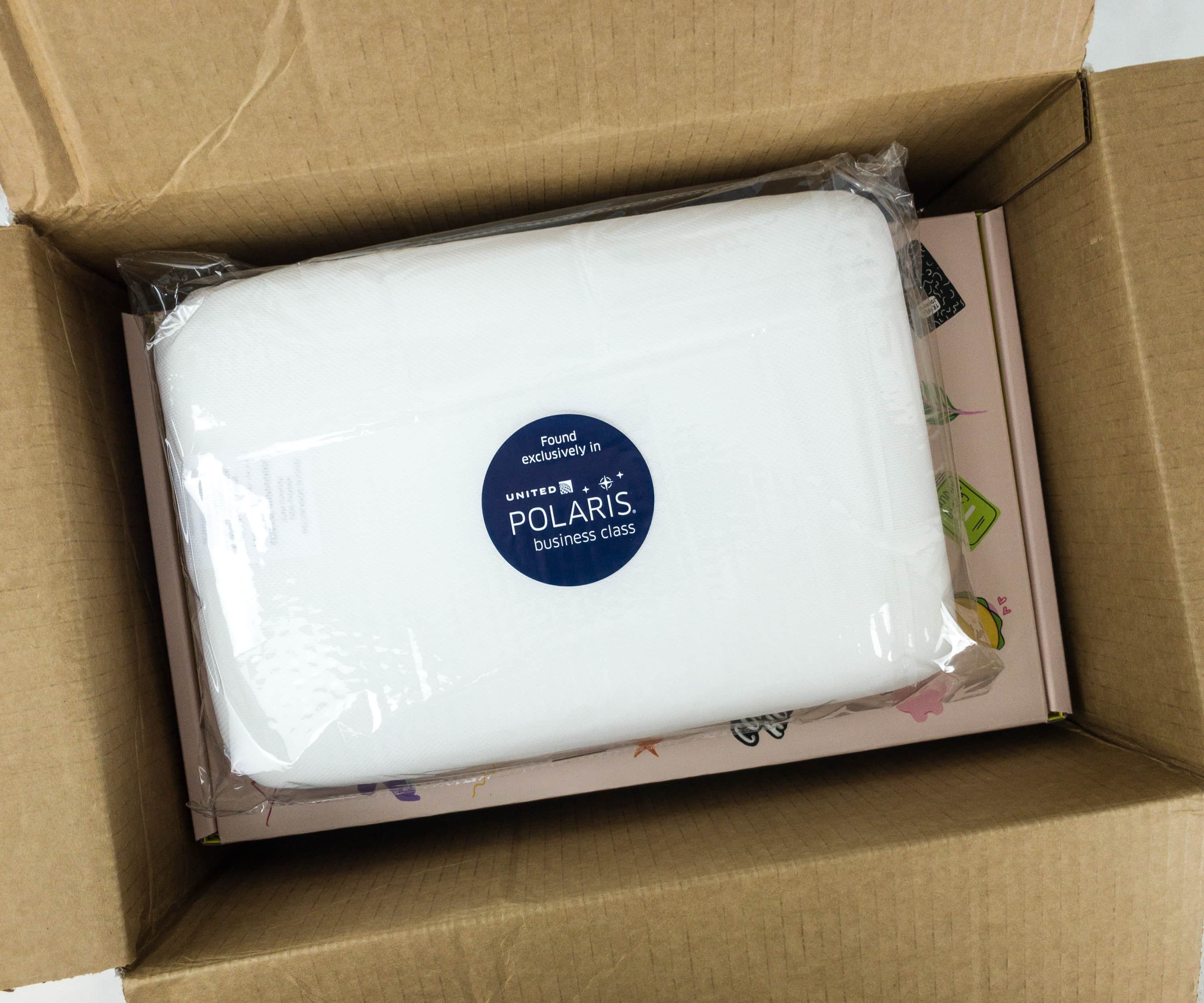 United Airlines Cooling Gel Travel Pillow ($28) Another travel pillow in the box is an exclusive from United Polaris. Because it's so large it was actually packed like this when it was shipped!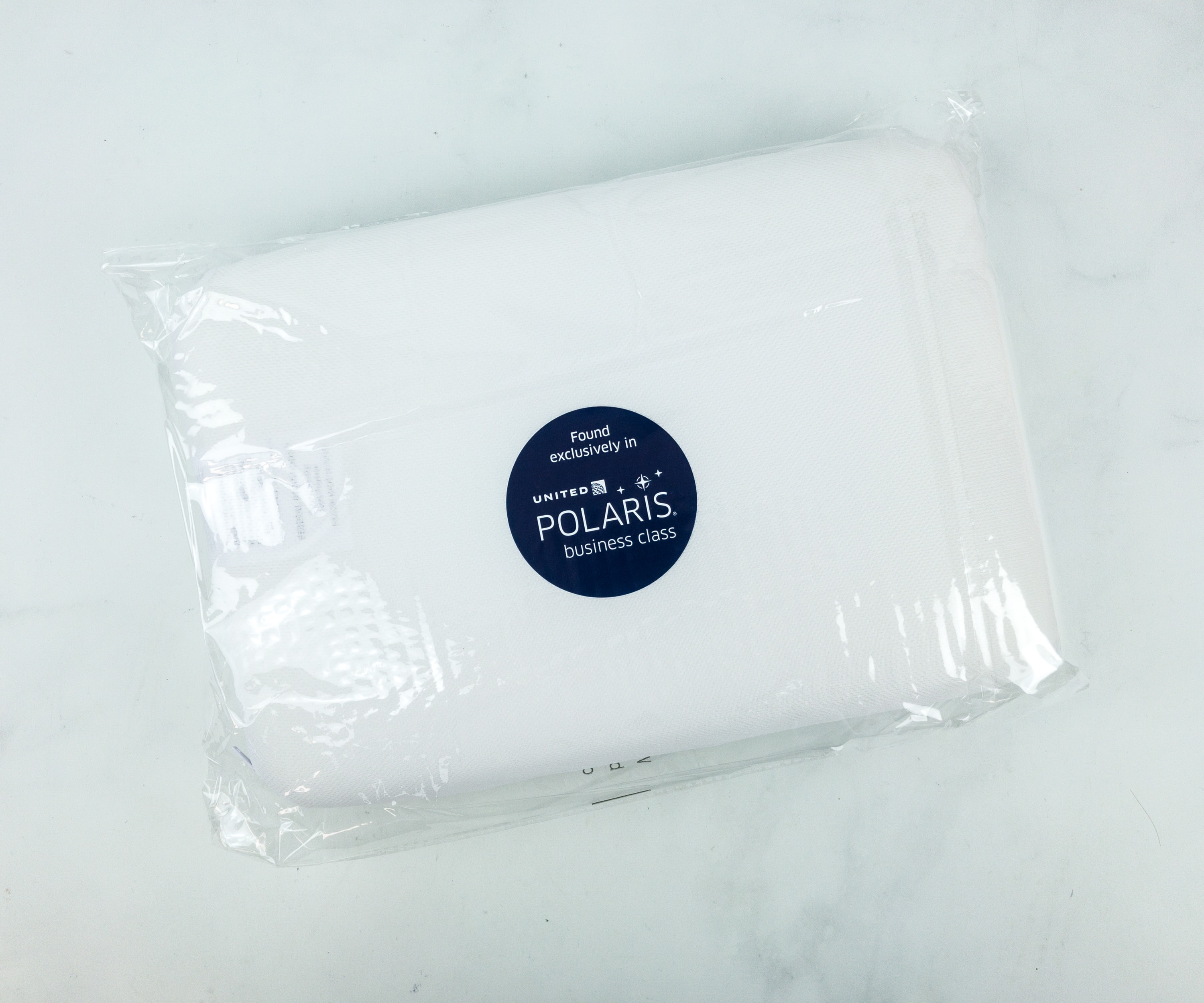 It's not your ordinary pillow. This one is stuffed with gel inside which makes it soft and keeps it cool. It's also nice and thick, perfect for extra convenience and support.
It works as a memory foam that reduces pressure points between head, neck, and shoulders. What a total comfort!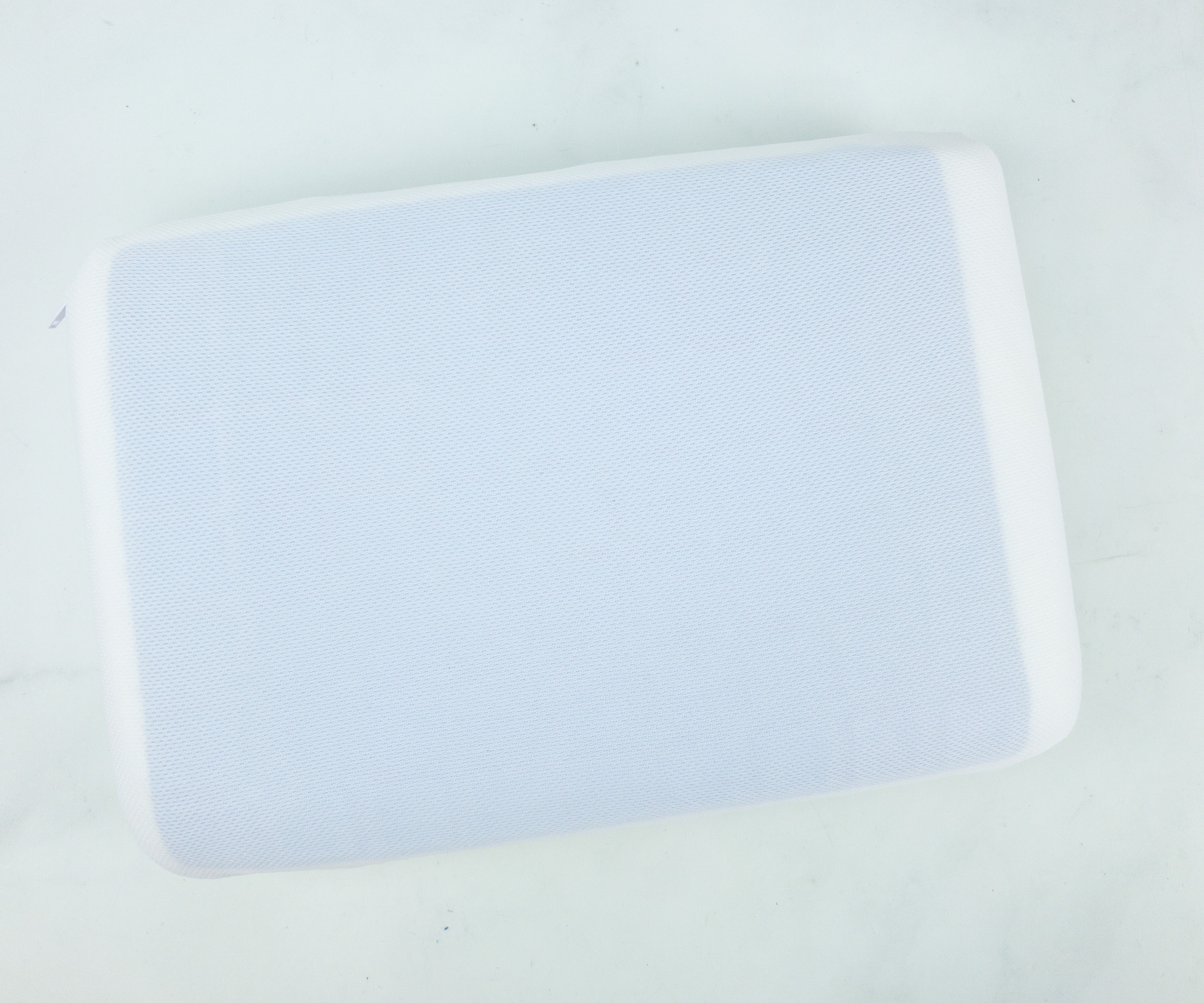 You don't have to unzip the pillowcase to see how the gel is over conforming the memory foam. You can see it through the "net-like" cover and feel it as you touch it.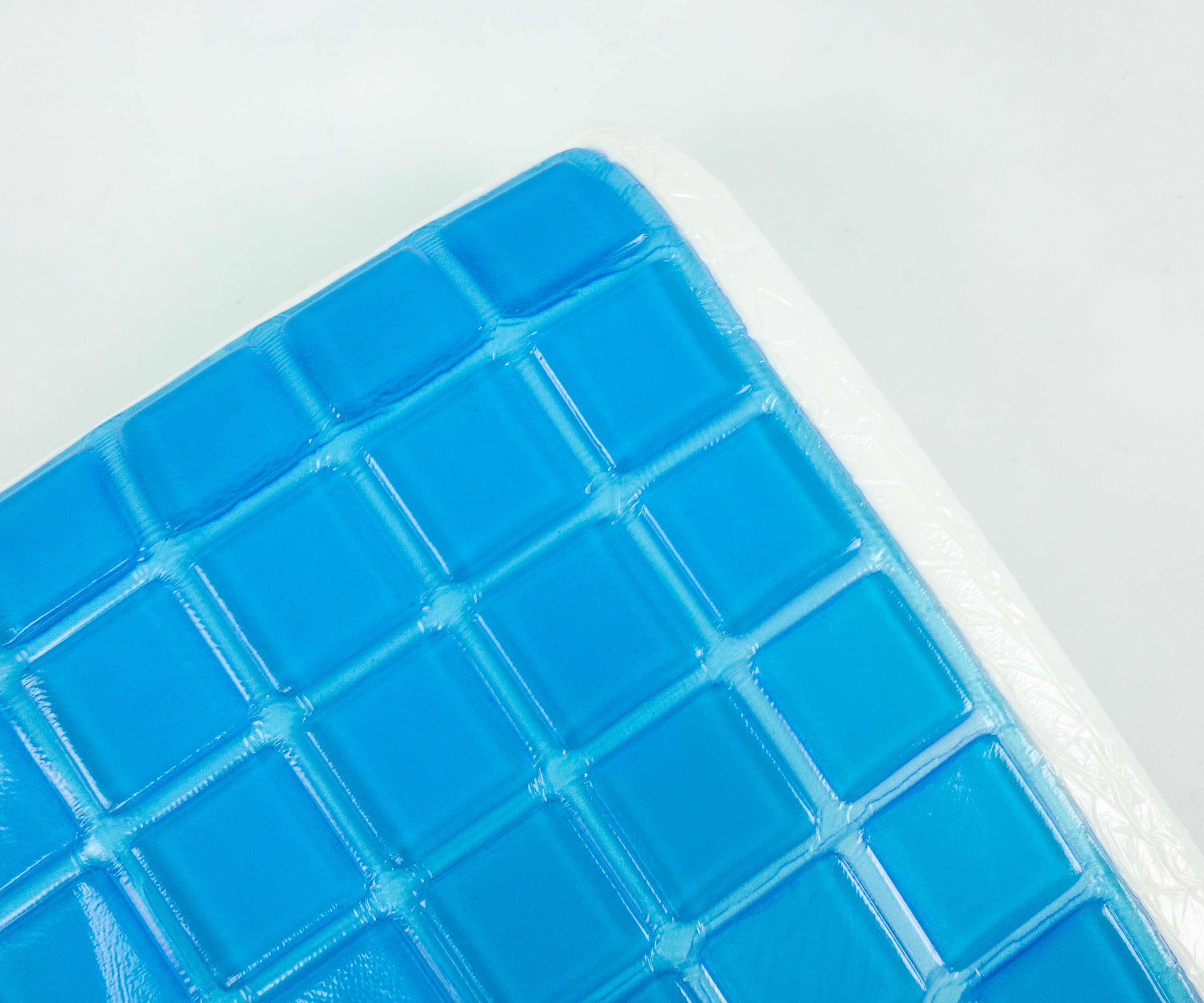 The blue gel looks just like one of those gel eye masks. It definitely makes the pillow a lot cooler than the standard ones.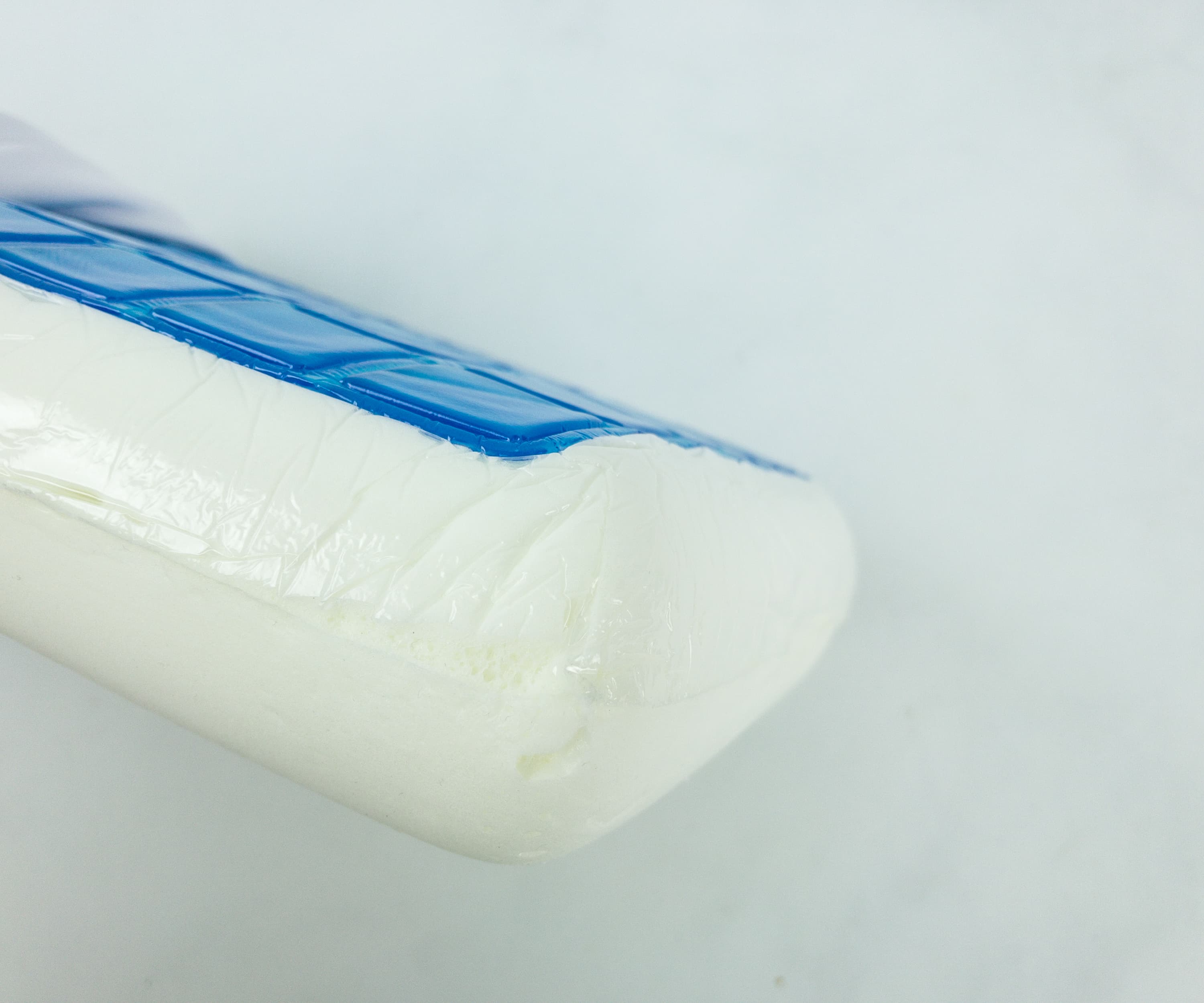 After trying to sleep on it, I can say that it has a pretty premium standard and thickness that make me fall asleep quickly and soundly. It's amazing!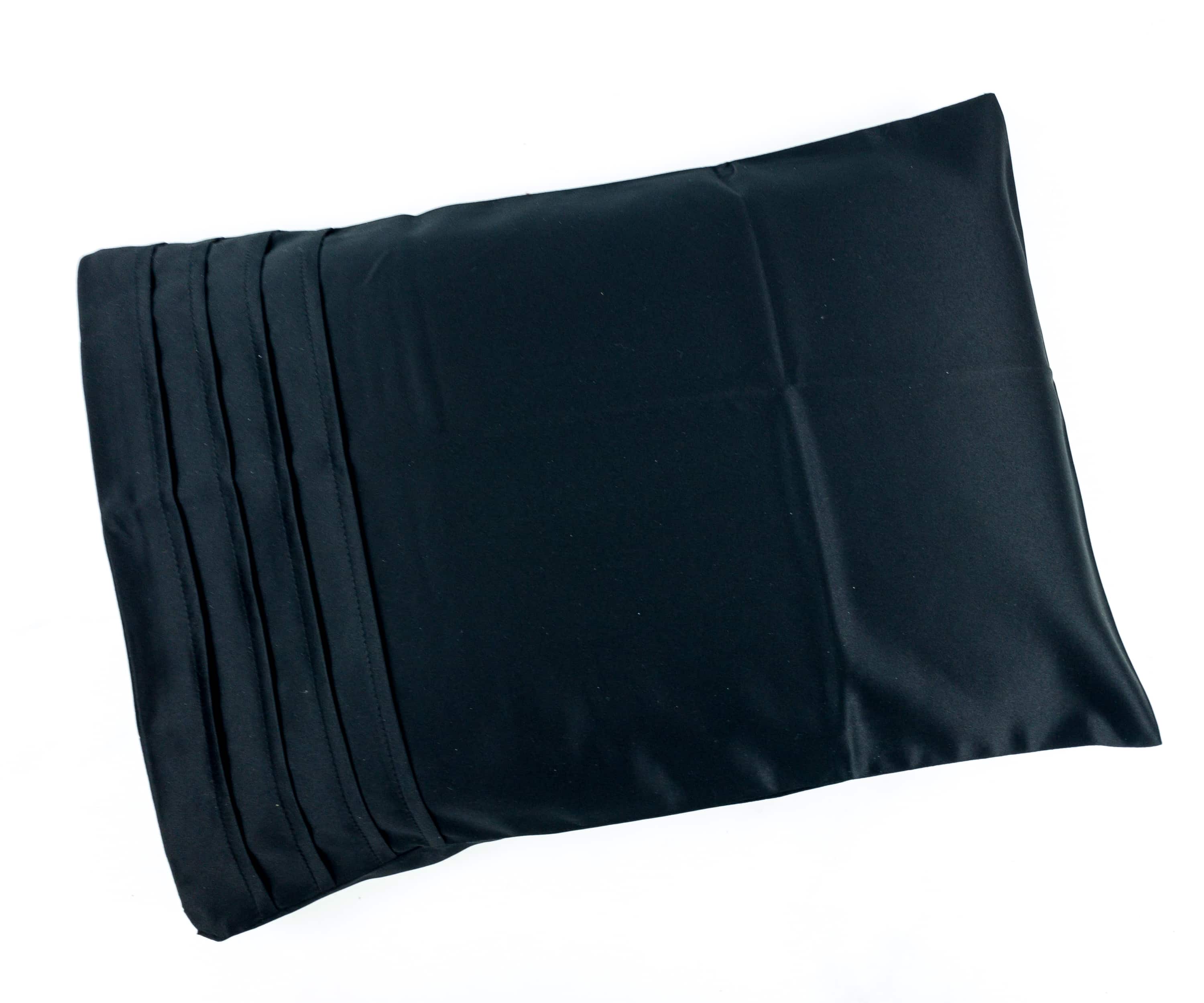 This how the black truffle pillowcase looks like when it's on the pillow. It's soft, silky and comfy.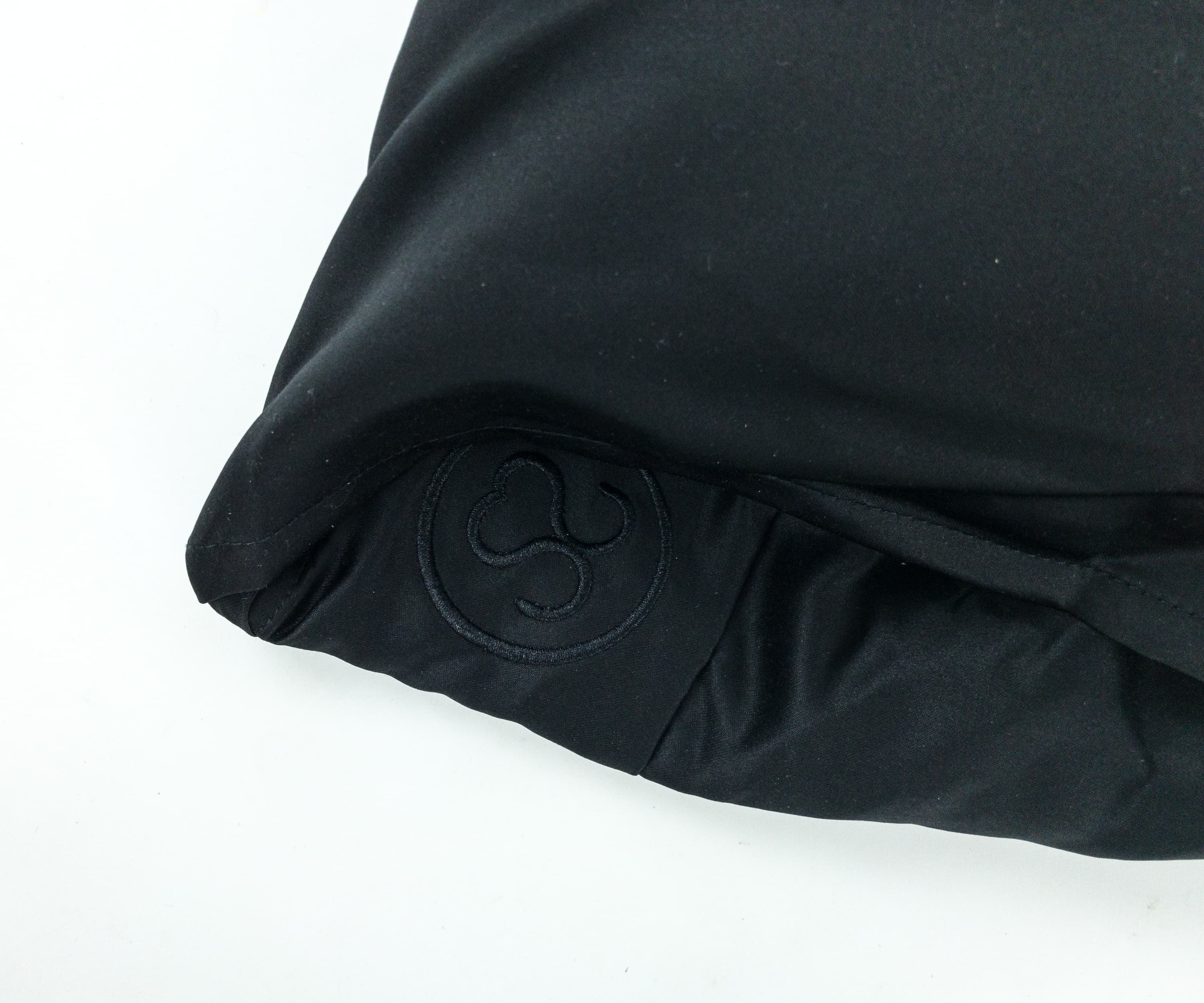 Savvy Sleepers logo is beautifully stitched on the case.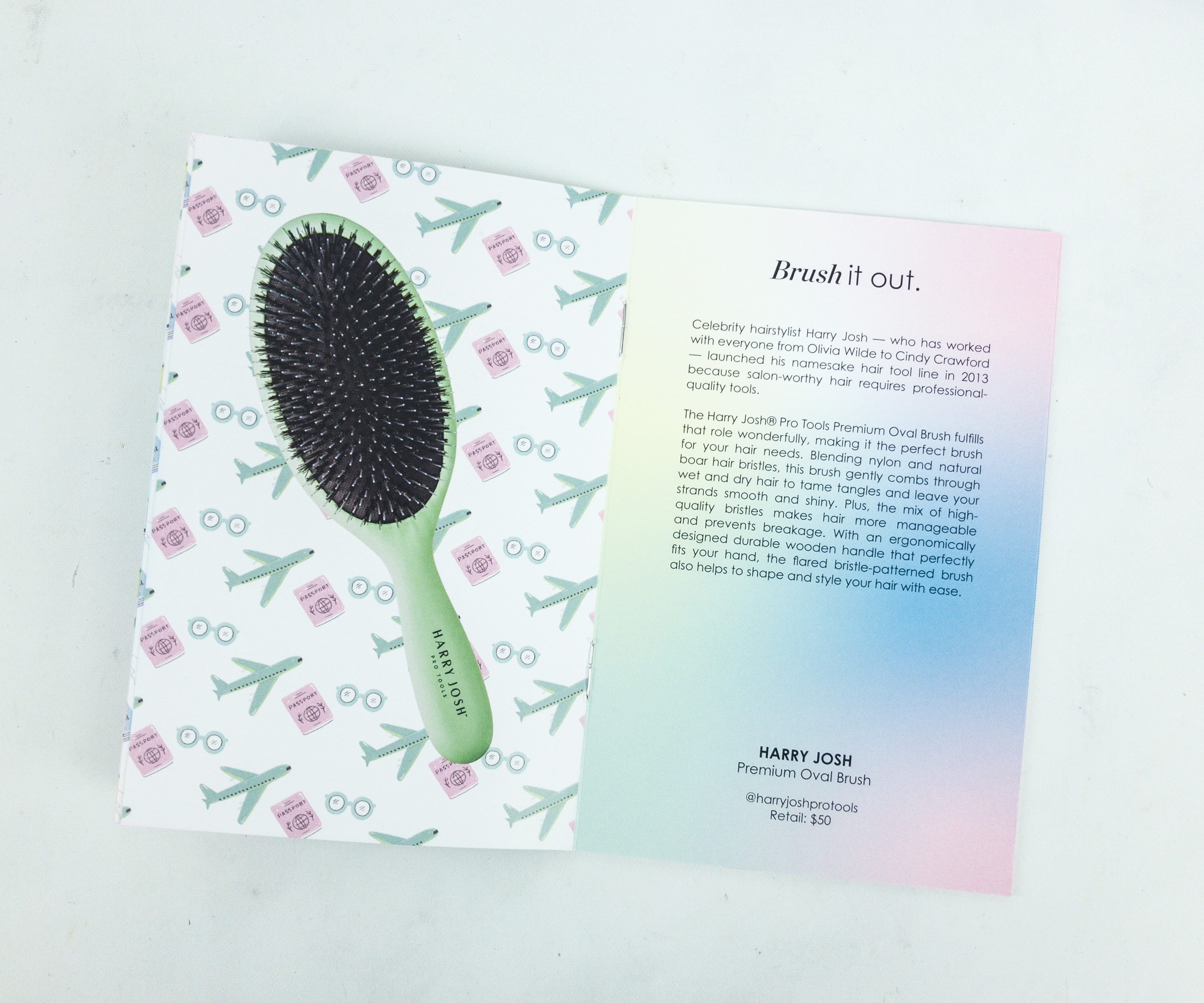 Harry Josh Pro Tools Premium Oval Brush ($50) This hairbrush performs wonderfully in taming and detangling unruly hair. It feels soft on the scalp and it leaves hair nice and smooth.
It's housed in an elegant, rectangular, black box with the brand and the item name printed on the lid.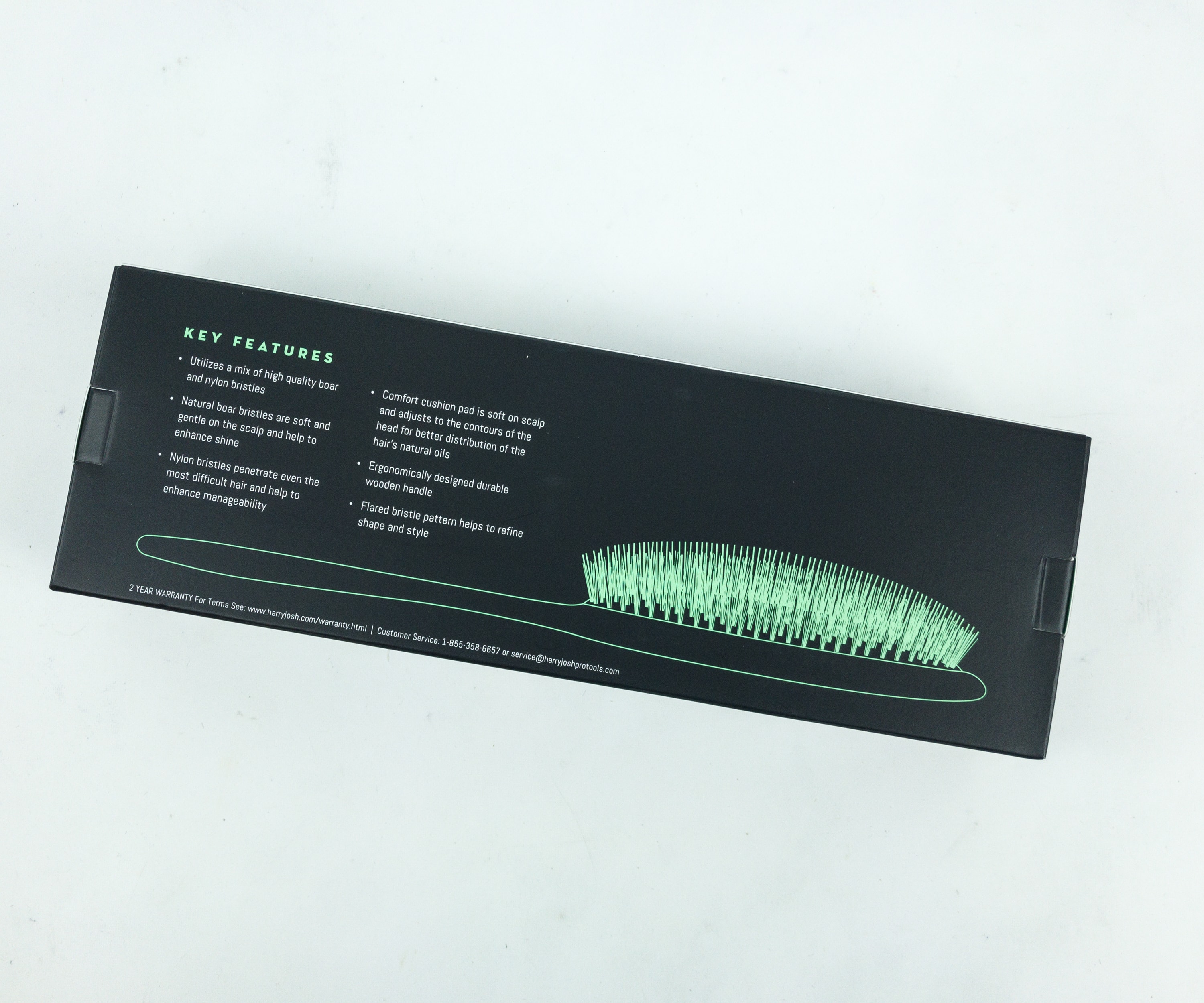 At the back of the box are some item's key features.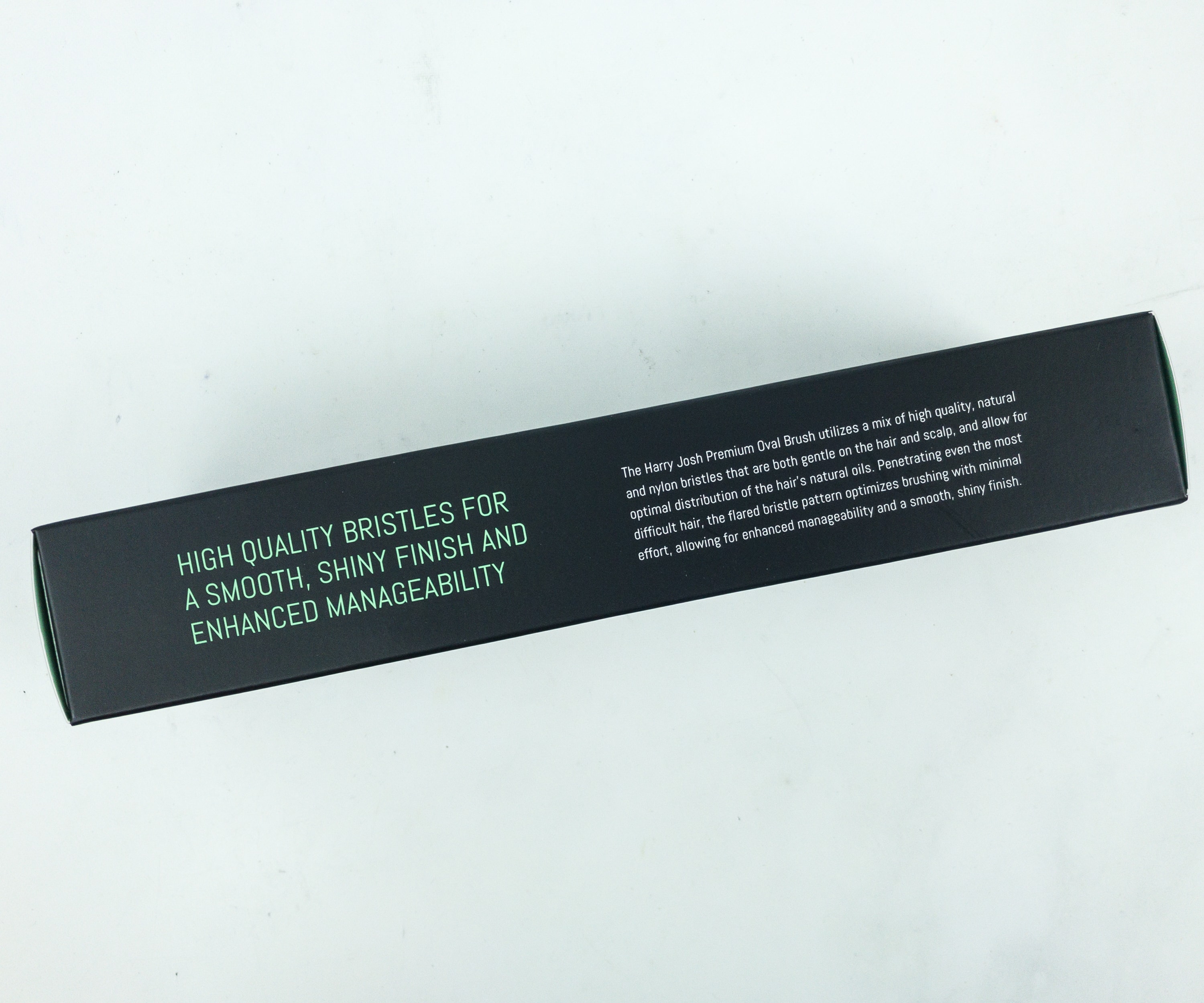 This high-quality brush was created and launched by the celebrity hairstylist, Harry Josh in 2013.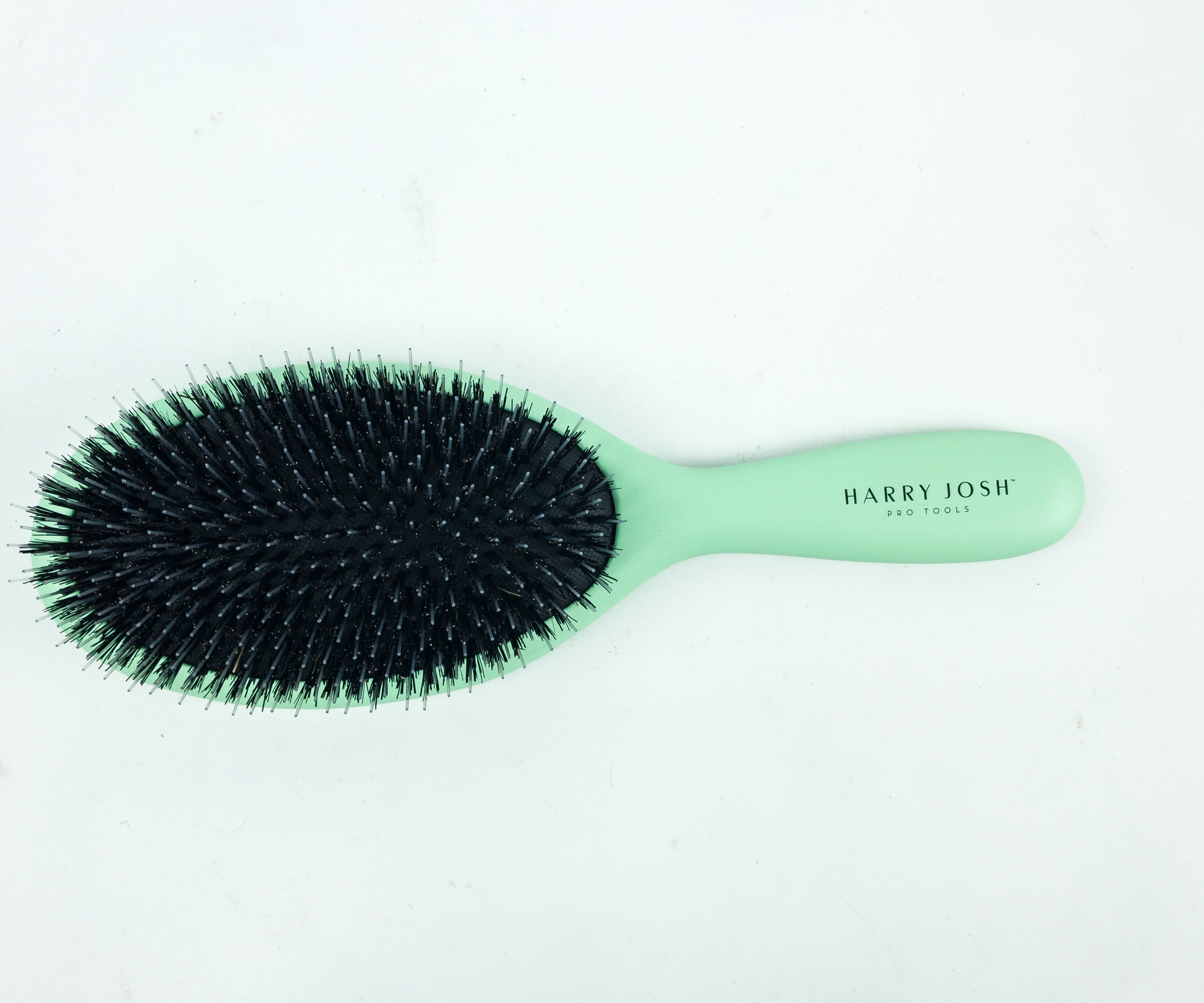 This premium oval brush is made with blending nylon and natural boar hair bristles. It gently combs the hair without pulling or tagging it at all. It also works well on wet hair.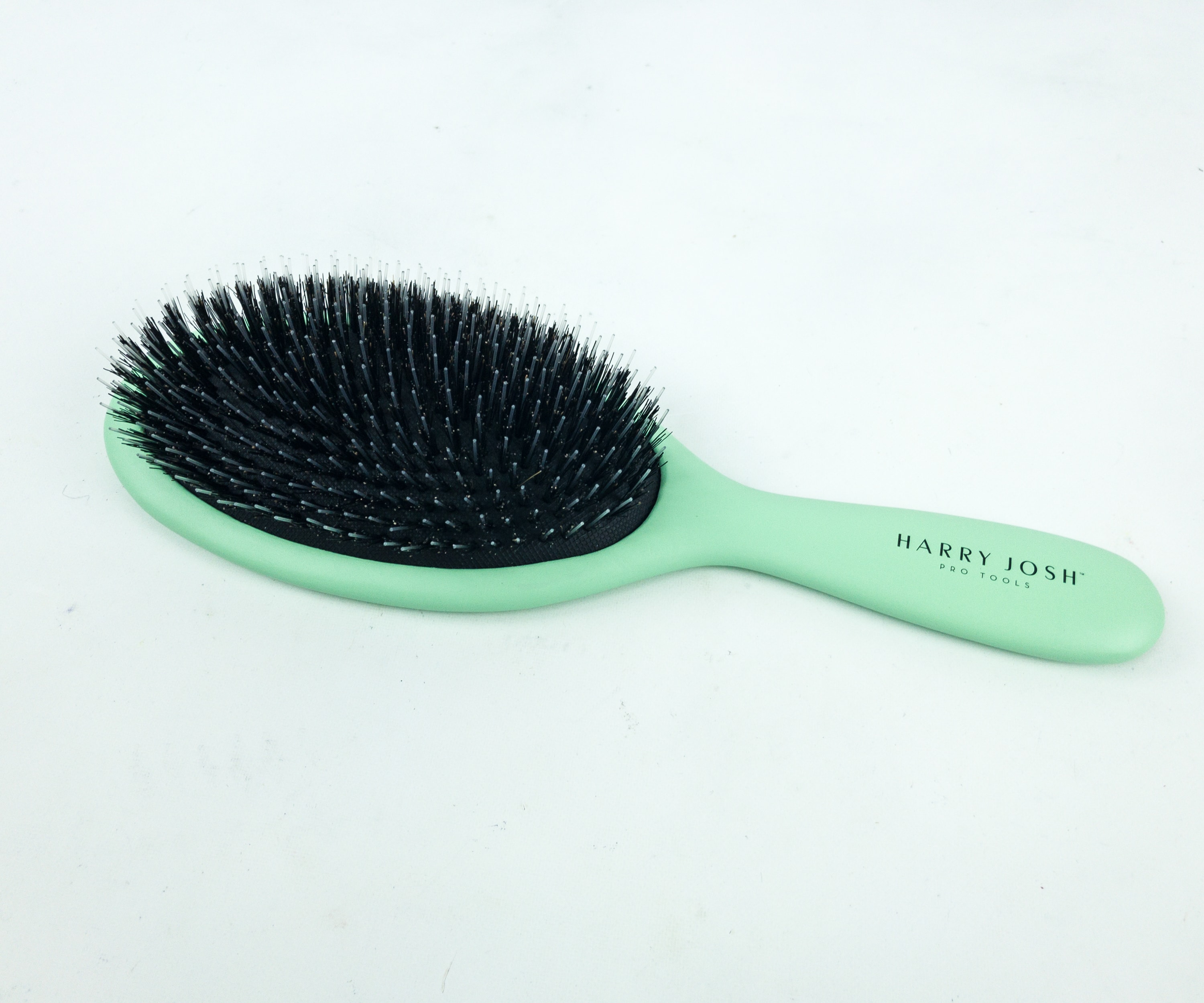 It's conveniently designed with durable wooden handle that perfectly fits the hand and a comfort cushion that adjusts to the contours of the head. These features are thoughtfully and carefully combined to provide professional hair care.

Sand Cloud Wanderlust Towel ($44) For those planning a beach getaway, this sand cloud wanderlust towel is perfect!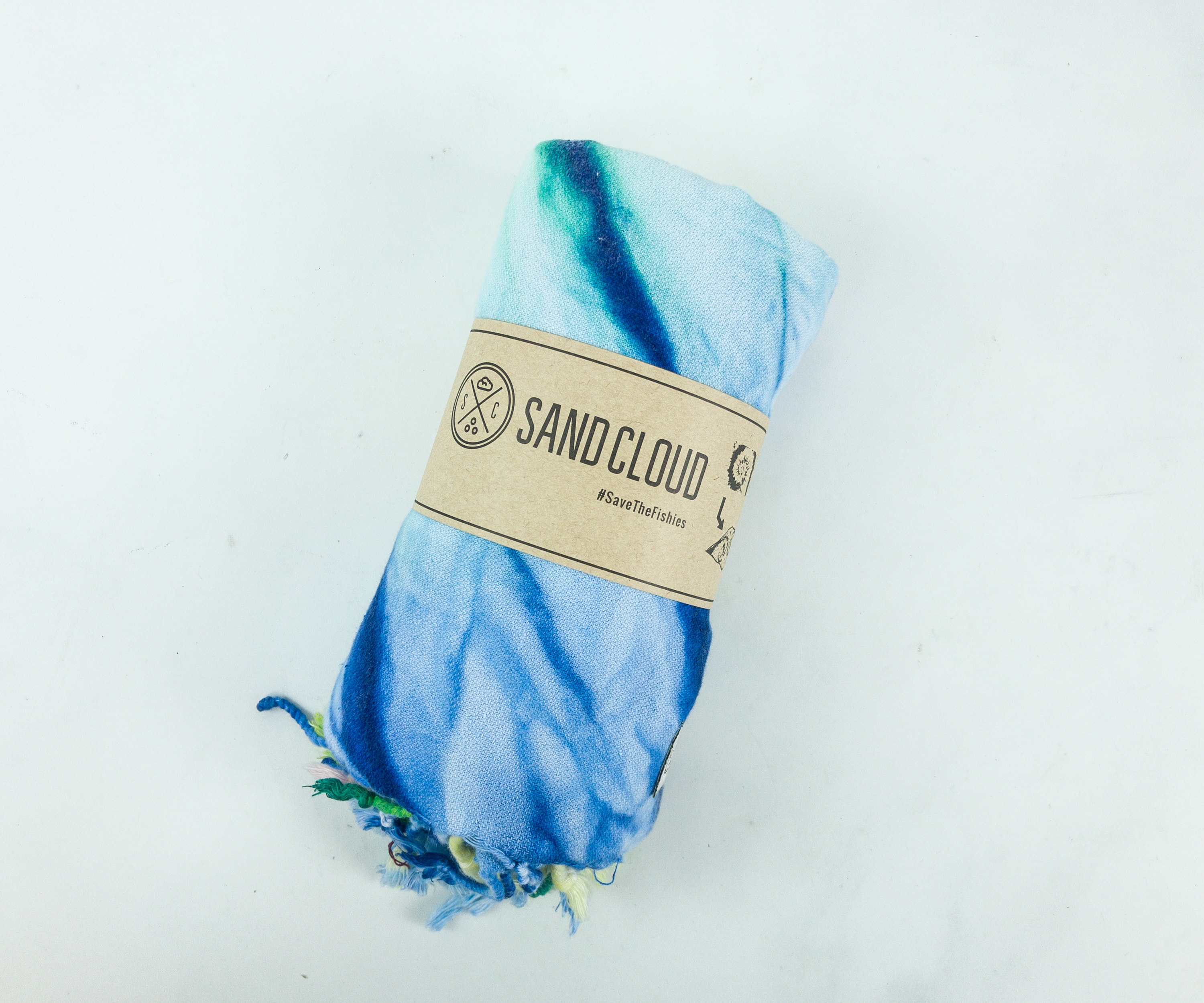 This tie dye is beautifully and creatively handmade with a blast of wonderful colors that represent a lovely day at the beach.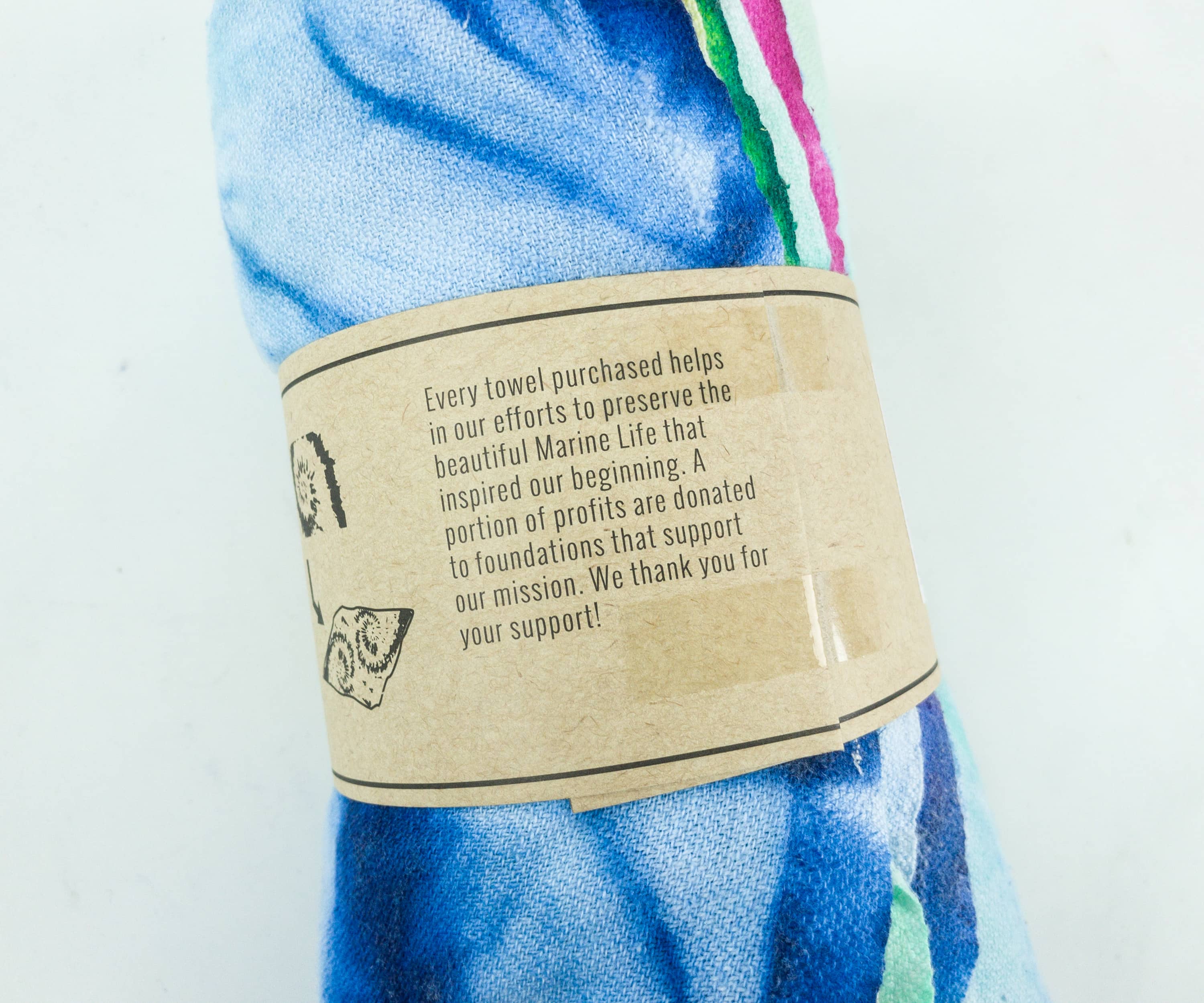 Every purchase goes to a good cause which is preserving marine life and I think it's awesome!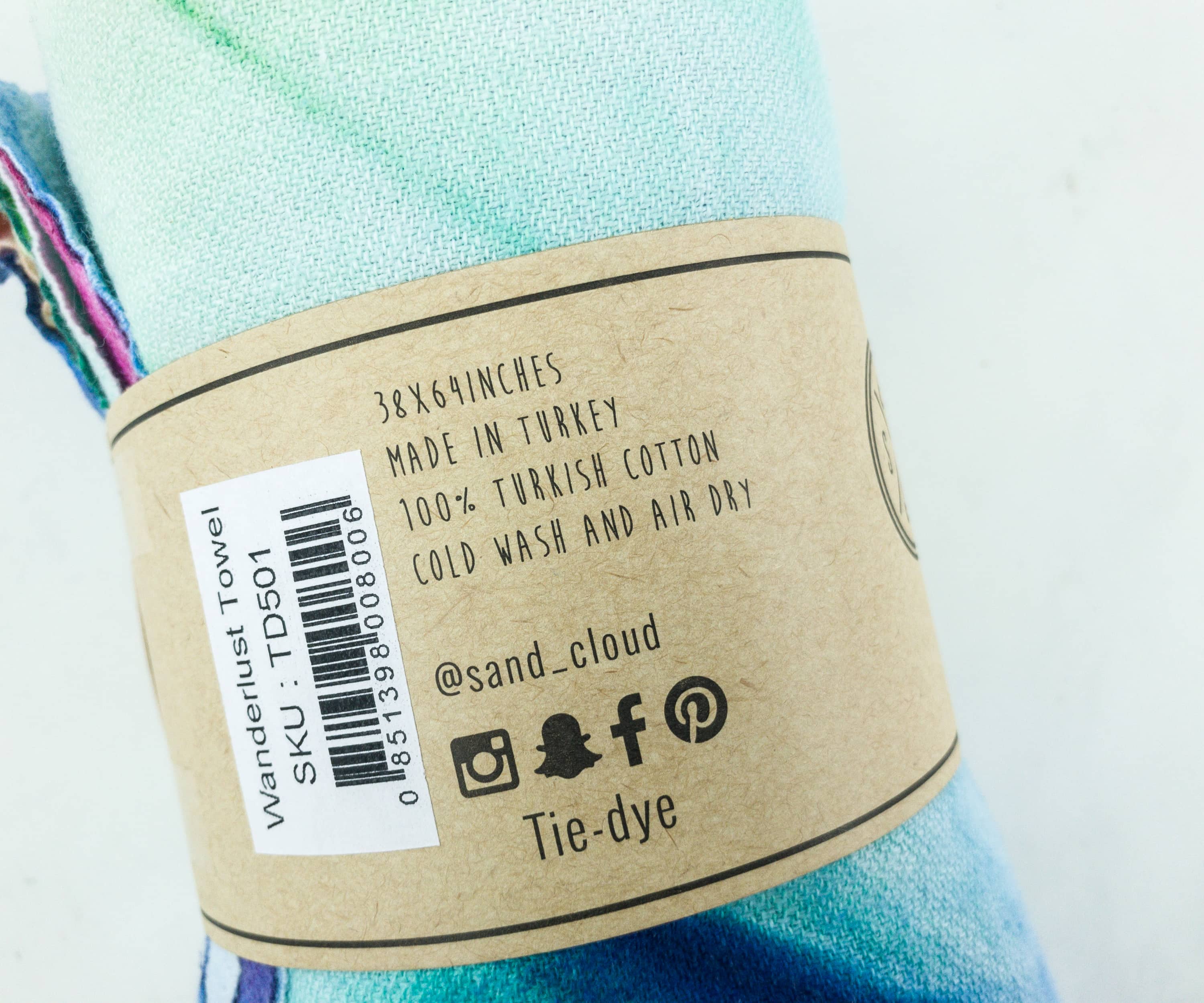 It's made of 100% Turkish cotton which has a unique weaving features, soft, luxurious and absorbent.
Aside from its lovely splash of light colors, this towel is also lightweight and sand-resistant. It also works as a blanket by the beach or in the mountains or at a park while camping.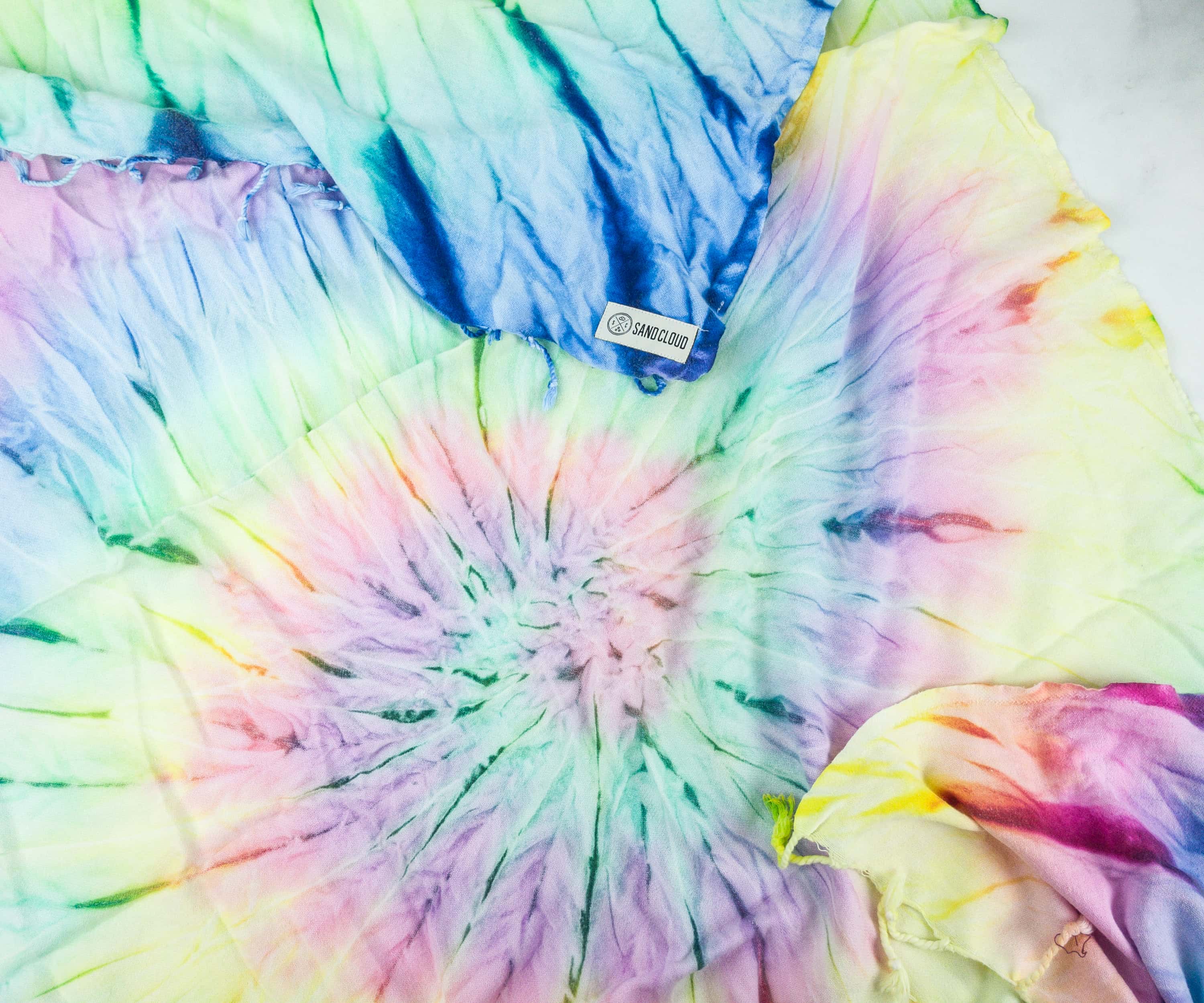 It can also be used as a bath towel, a tapestry for decorating a wall. Its approximate size is 38 x 64″ and it should only be hand washed and air dried.
When worn over the shoulders, it gives that beautiful, striking look that adds to a beautiful scenery! I use it as my shield from the sun during the day and as a cover from the cold during a chilly night.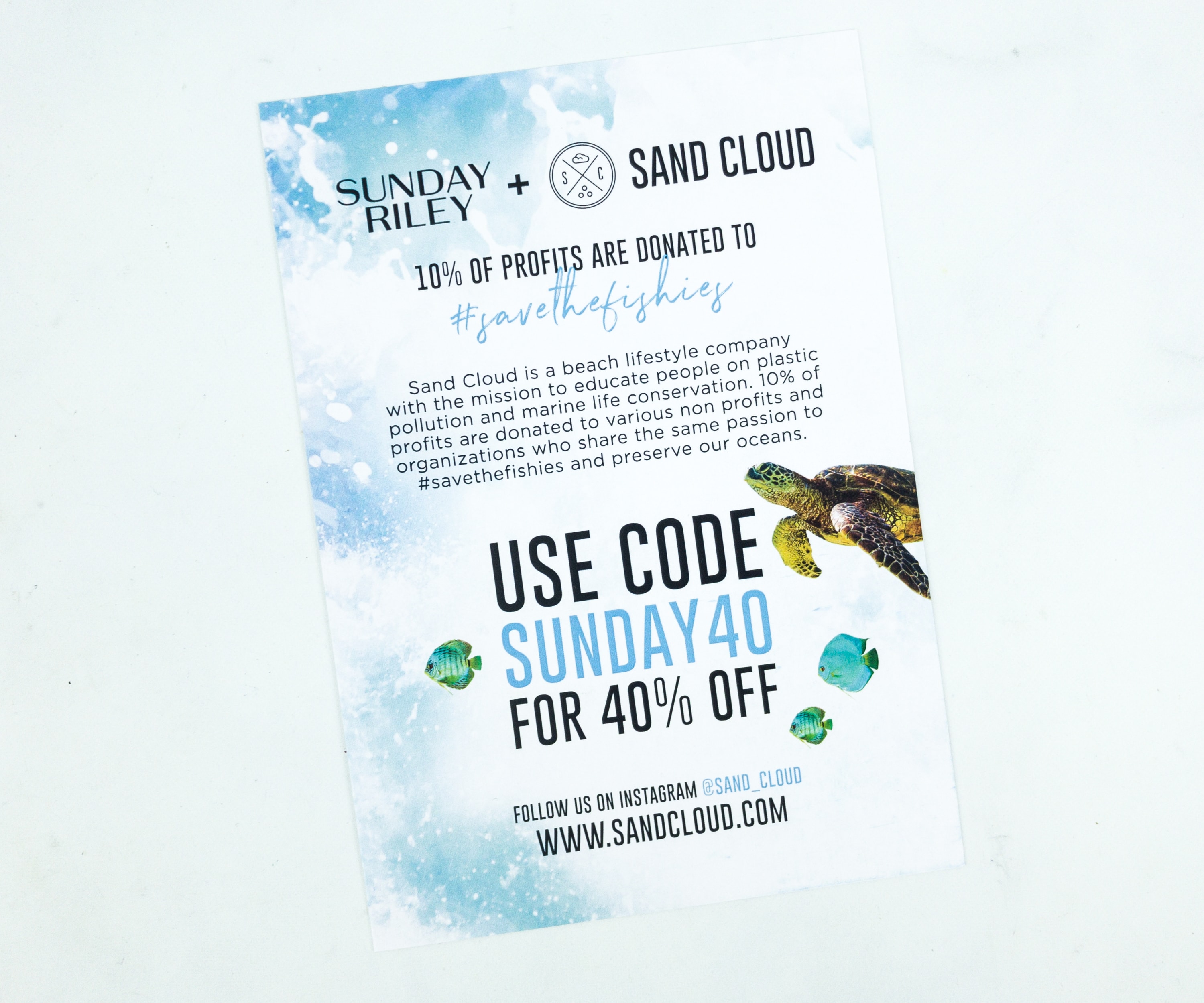 They gave us a 40% off coupon code from Sand Cloud.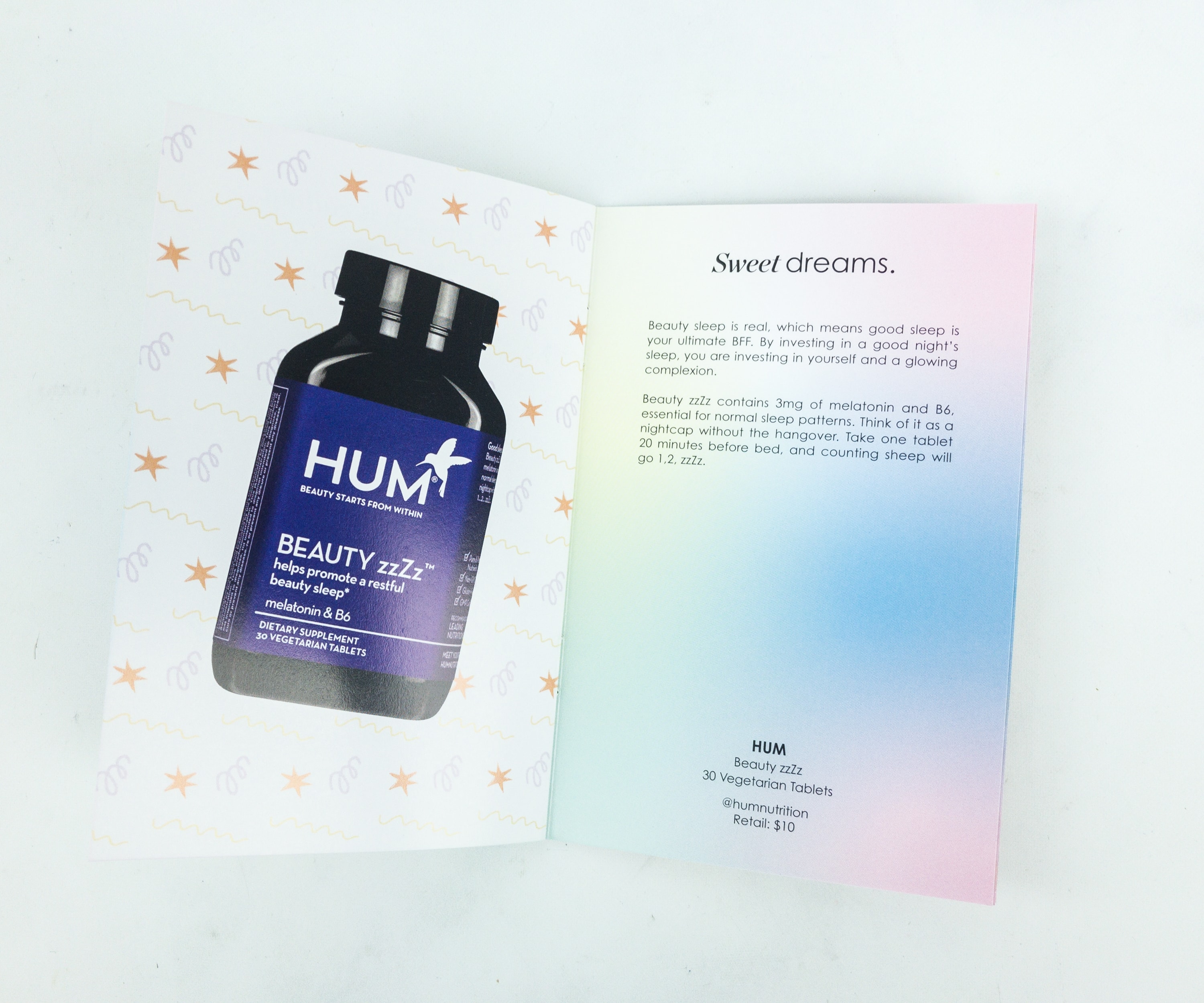 Hum Nutrition Beauty Zzzz ($10) To ensure a good night sleep, most of us have resorted to a lot of stuff just to feel alive or fully rested the next day. Hum Nutrition understands the fruits of beauty sleep and Beauty Zzzz is formulated to not just give you a sound, undisturbed sleep, but also to make you look fresh the next day!
Not like other sleeping pills, this product doesn't work that strong to make you just slump over immediately, but one pill will surely make it harder to stay awake even when you're binge watching on your favorite series on TV. Then, in the morning, it won't be harder to get out of bed either. As for me, all it took was one ring from my alarm and I was on my feet.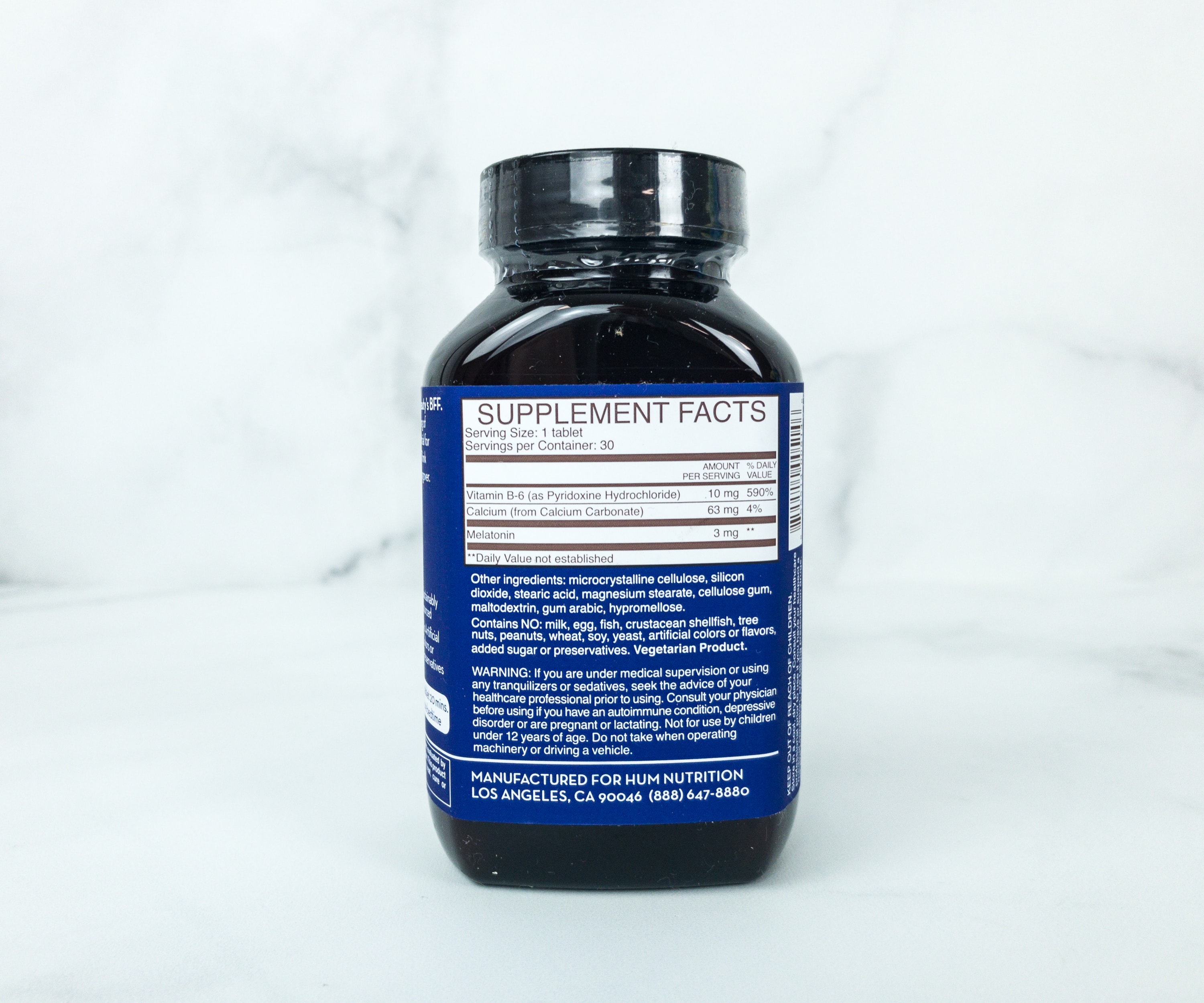 It's formulated with clinically proven ingredients that are pure and potent, gluten-free, non-GMO, and sustainably sourced.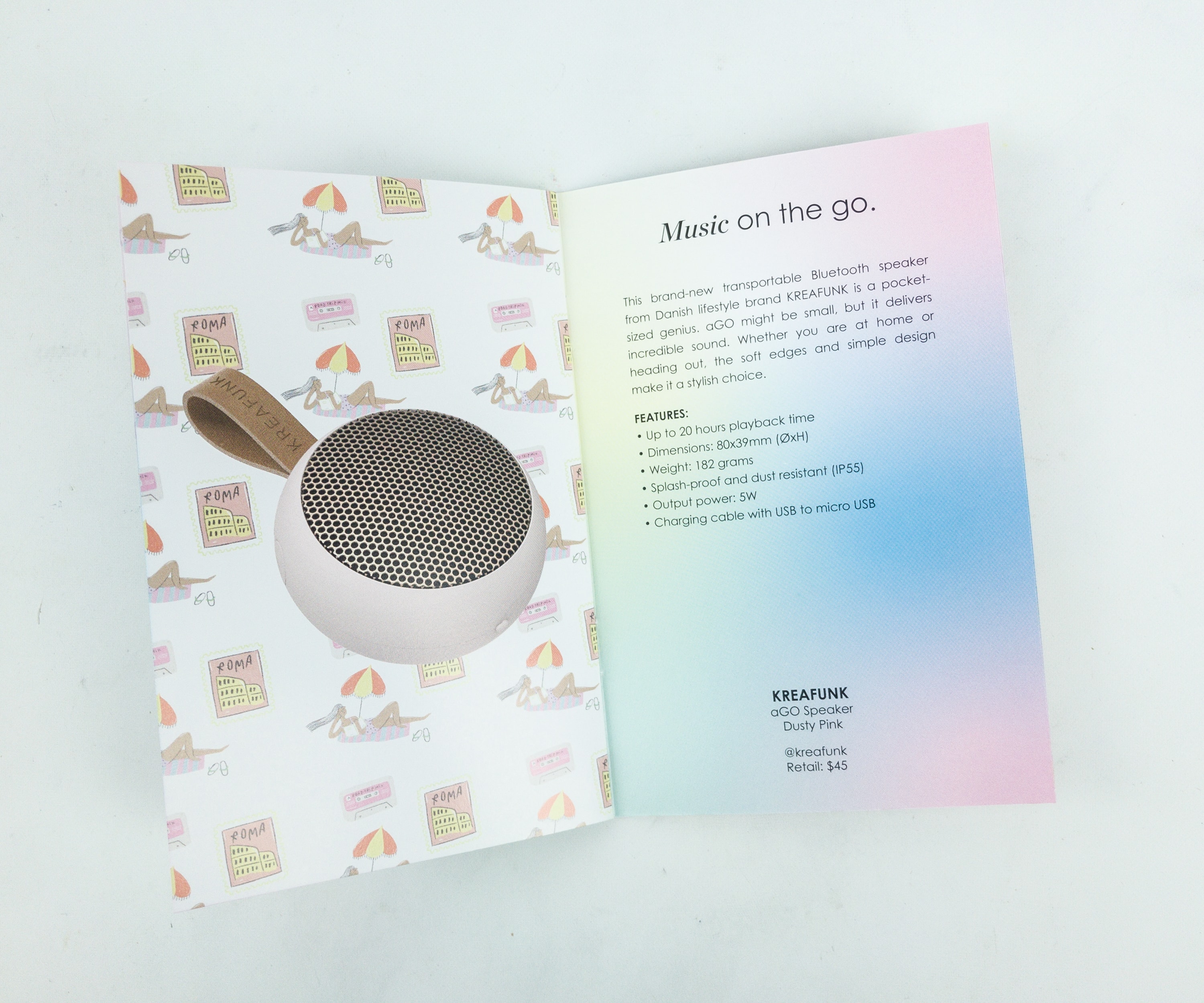 KREAFUNK aGo Speaker ($45) A pool or beach party won't be complete without some music, so they included this portable speaker in the box!
This multifunctional speaker is powered by Krea Funk, a Danish lifestyle brand established in 2011.

It's housed in a small, unique wooden box with the brand logo stamped on top of the lid and a line from one of Wham's hit songs, "Wake me up before you go-go."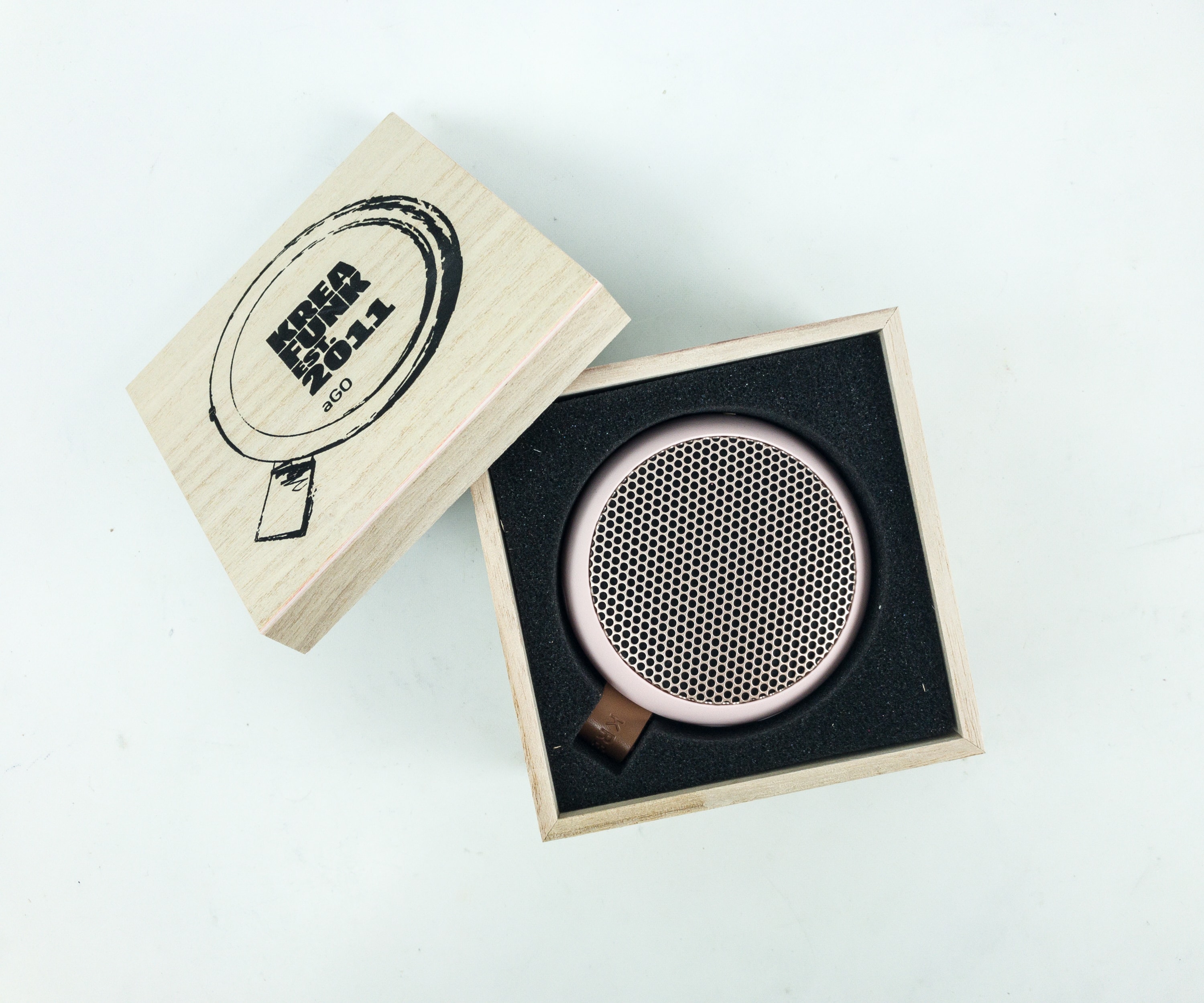 When you lift the lid, you will see the item sitting neatly in a foam protector with a slot.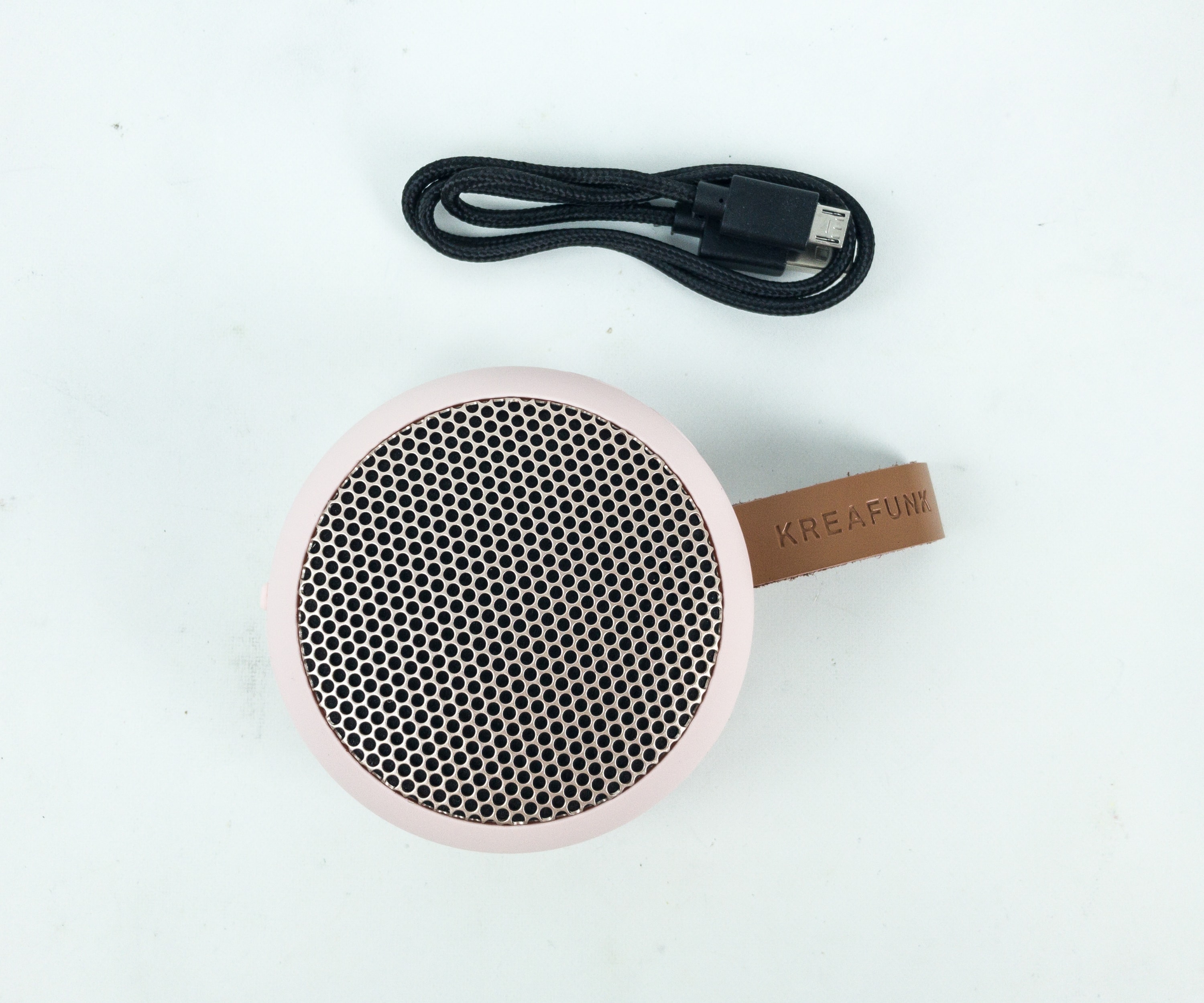 This bluetooth speaker comes with a built in microphone, built in lithium battery, and a charging cable with USB to micro USB. It also features a leather strap with the brand name embedded on it.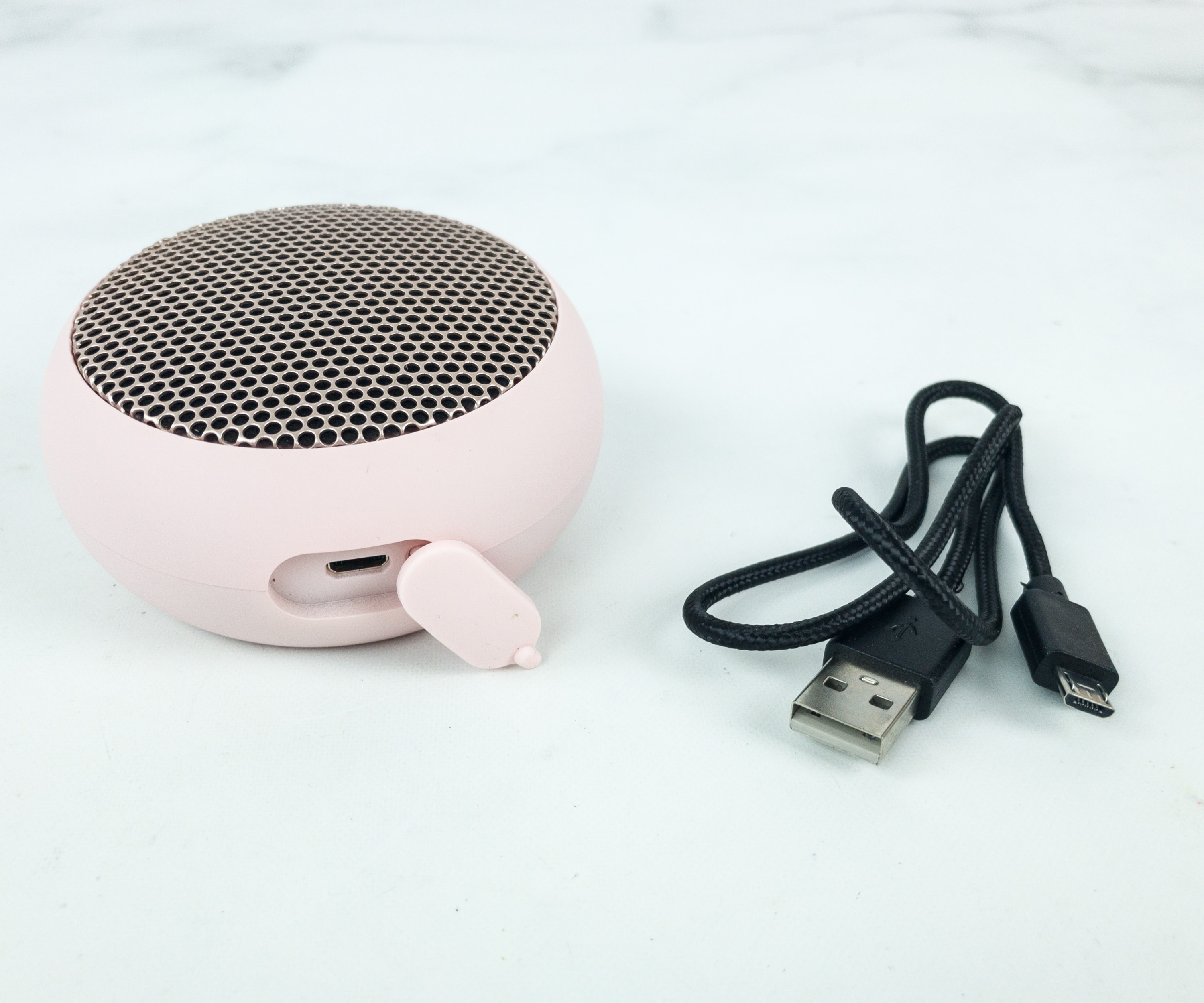 The USB port is protected by a cap. It's splash-proof and dust resistant too!
Don't be fooled by its miniature size. It might be pocket sized, but it certainly delivers incredible sound in perfect clarity for up to 10 hours! The soft edges, dusty pink color and leather strap are what made it really stylish and more functional.
Calpak Power Luggage Tag ($32) The struggle for working outlets is real during layovers or drives from the airport, but with this power luggage tag, you'll have easy access to your power bank with a case that can be disguised as a bag tag. Genius!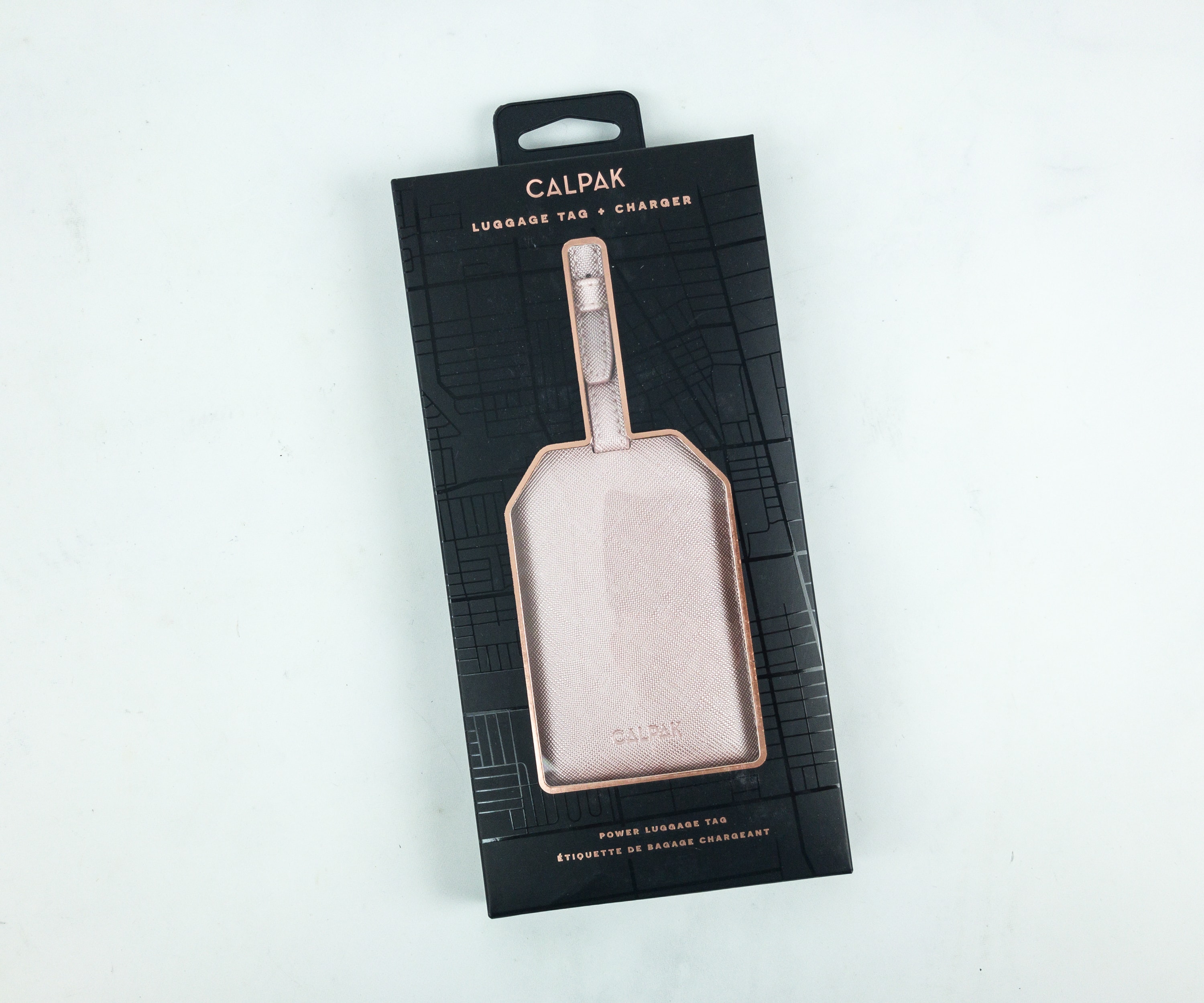 The item was neatly tucked in a sleek rectangular packaging with thin, transparent plastic to display the item in view.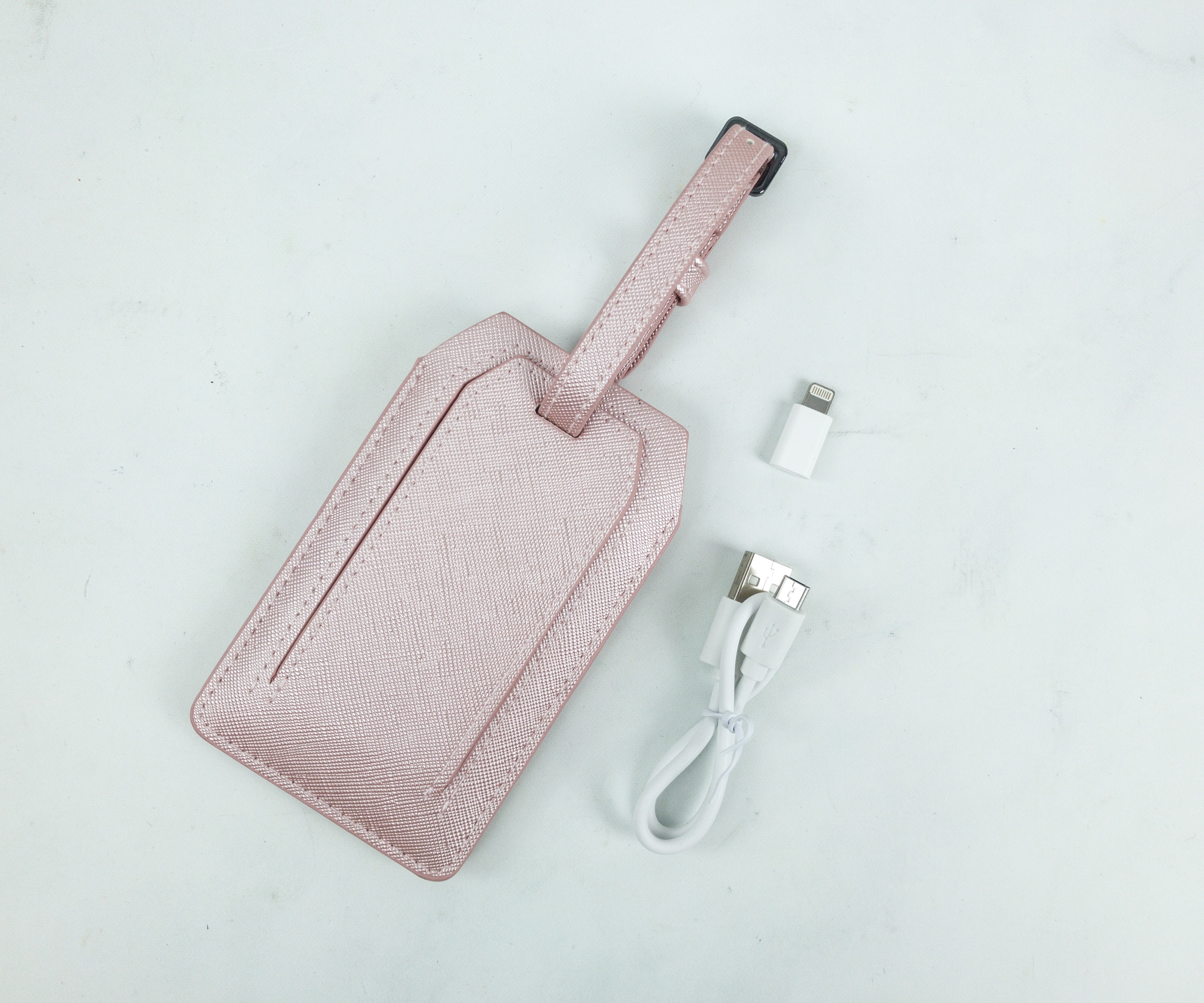 It includes a paper insert where we can put our personal contact details and a charging cord with an adapter that goes with the removable battery charger.
It's made of faux leather in shimmer pink. It also has a strap with a buckle clasp for a solid closure.
The make and model of the item are located at the bottom part of the device.

The power bank has 2000 mAh power and 5V/1A Input/output and is strictly for carry-on luggage only.
I can't believe I got a whole lot of awesome travel essentials! Each item features unique functions and great quality too! The handbook was the most helpful because it has everything there is to offer to globetrotters. Whether you're just starting to fulfill your wanderlust or you've already been to a lot of places, there's a lot to learn from it. The pillow is both comfortable and multifunctional too! I can't wait to it them out on my next trip along with the other amazing items such as the power luggage tag, speaker, and the tie-dye towel. The beauty and skin care products are now safely stashed in my travel kit. Now I am ready for another adventure!
What do you think of this quarter's Sunday Riley box?