STICKII Club is a monthly sticker subscription. This subscription is $10 dollars a month, and you get an envelope full of sticker sheets, sticker flakes, and sometimes an extra stationary item, like washi tape samples or custom-shaped paperclips. Shipping is $1 to the US, $1.75 to Canada, and $2.50 international.
Each month we carefully curate a themed pack of stickers for the specific style you've chosen. Each pack contains 1 STICKII Storage insert, 2 theme stickers, 5-7 sticker sheets, with 10-50 individual die-cut sticker flakes, and extra stationery items (like sticky notes or unique paperclips).
There are 3 choices for this subscription – Cute (kawaii, warm, pastel); Retro (vintage, earthy, nostalgic); or Pop (bright, trendy, cool). You can even change your order every month if you like, as long as you do it by the cutoff date.
This is a review of the Retro Pack!

Everything in my RETRO Pack – All That Glitters!

Each set comes in a vinyl holder.
You also receive two stickers – one for the holder so you can refer back to them if you like, and one to be used however you wish.

Here's the sticker in the corner!
I also received a paperclip!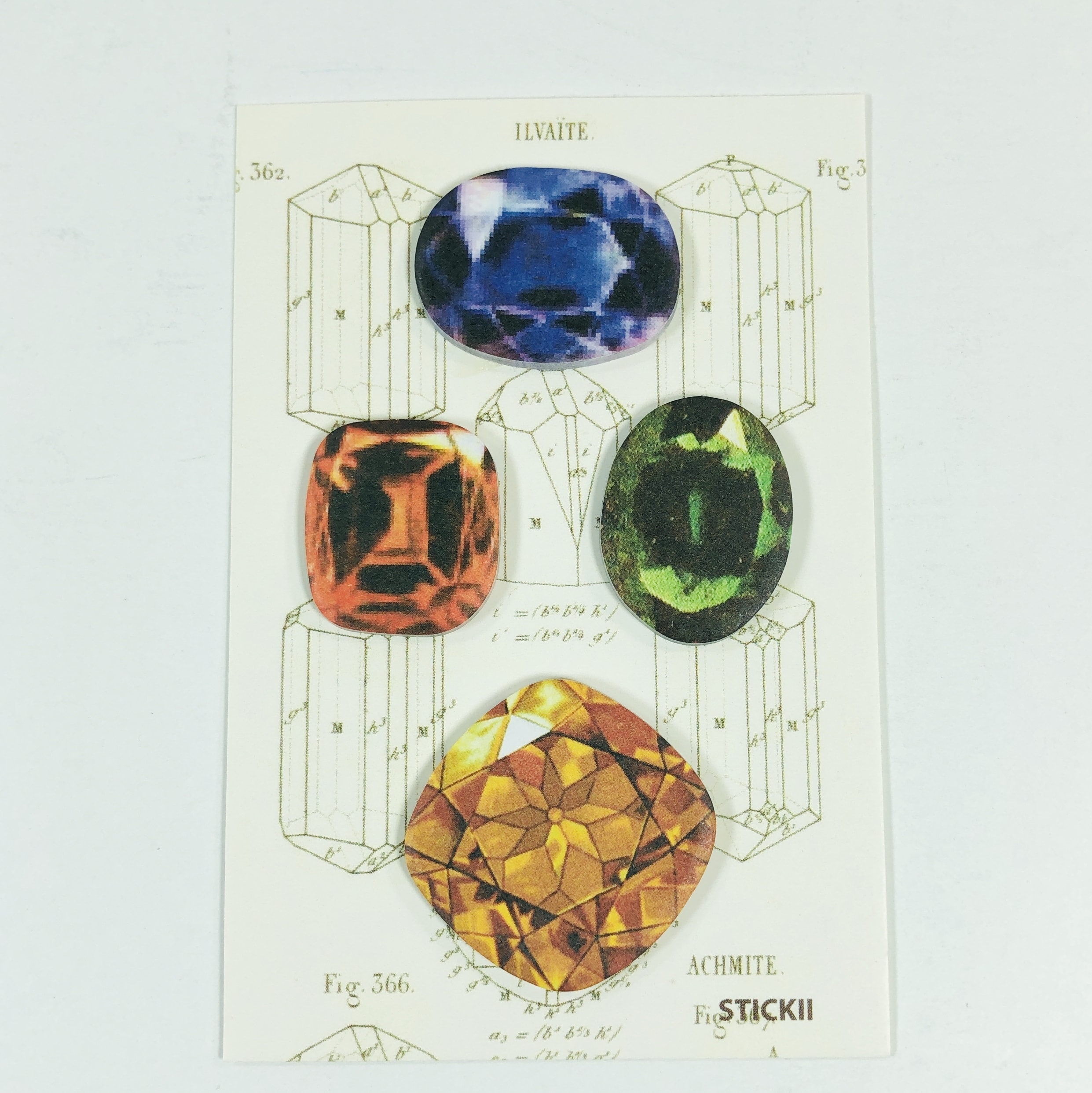 I received a set of STICKII Notes that look like jewels. They are not really sizable enough to write notes on but work more like tape flags.
I received about a gazillion Sticker Flakes.

There were 8 different intricate designs and each design has 8 stickers, so 64 in all.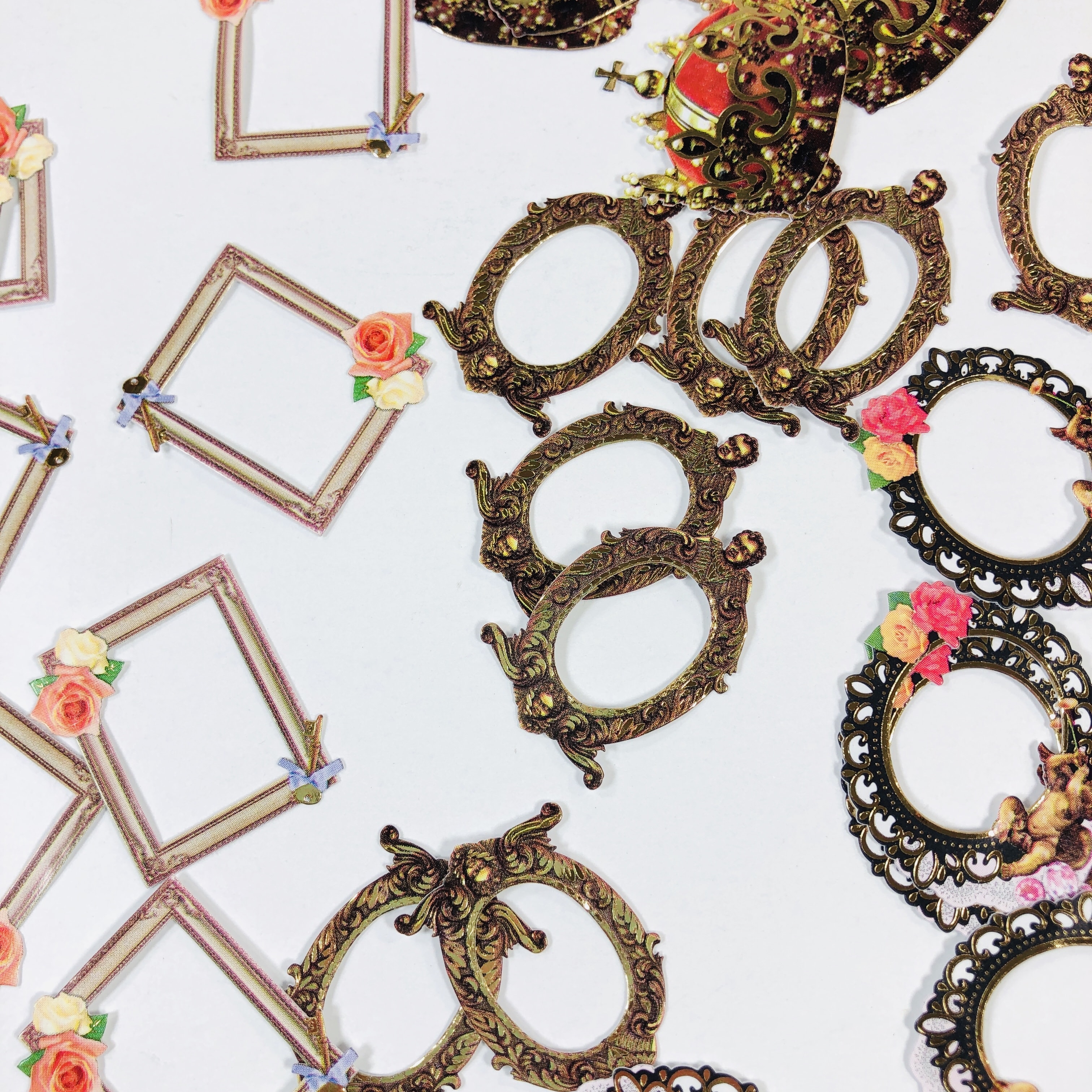 There were frames…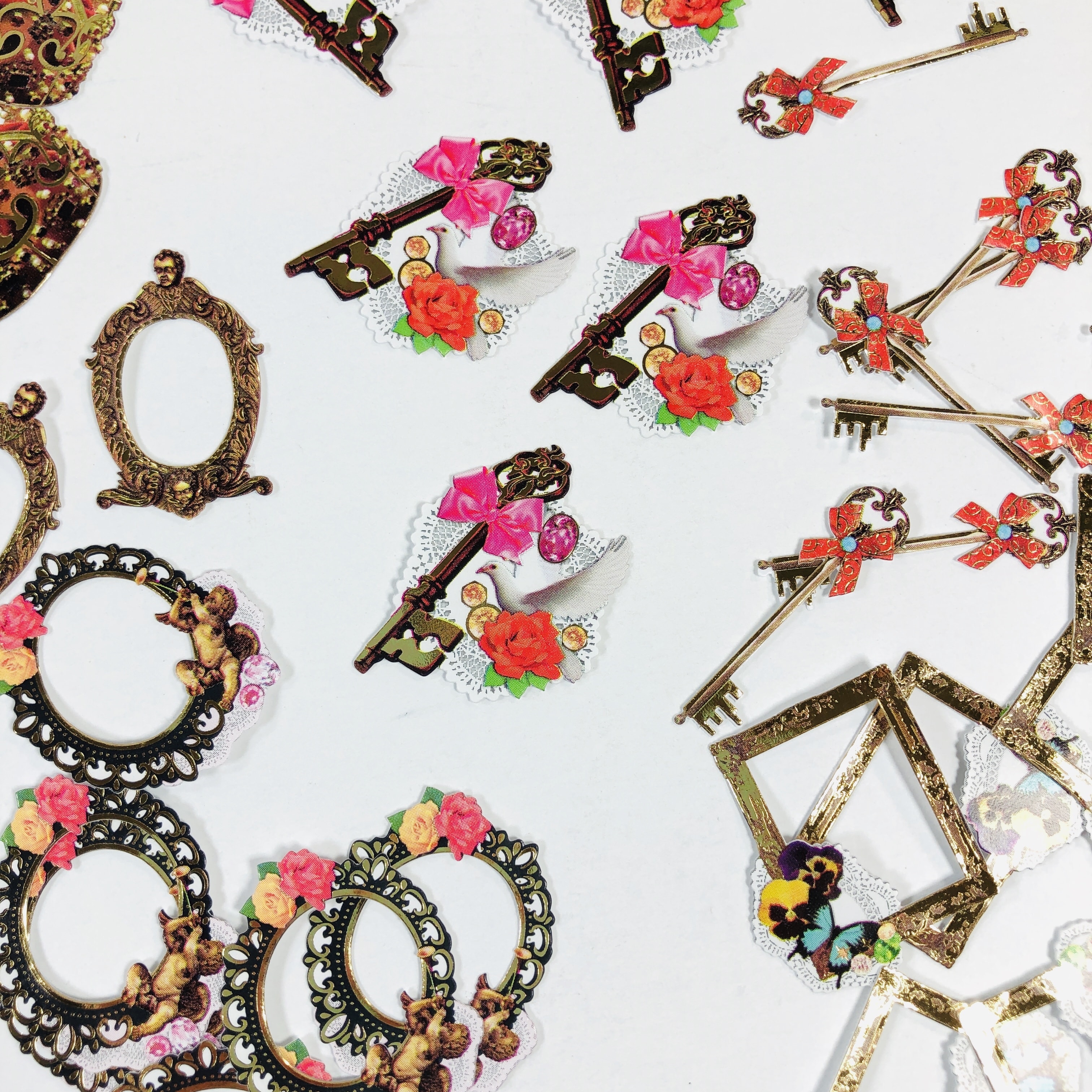 …keys…

…crowns, and more frames. These are so intricate and delicate that it is kind of hard to peel them off in one piece. Plus, they got everywhere and made a mess. I have them in a zipper bag currently to keep them contained!
Two exclusive Postcards are next.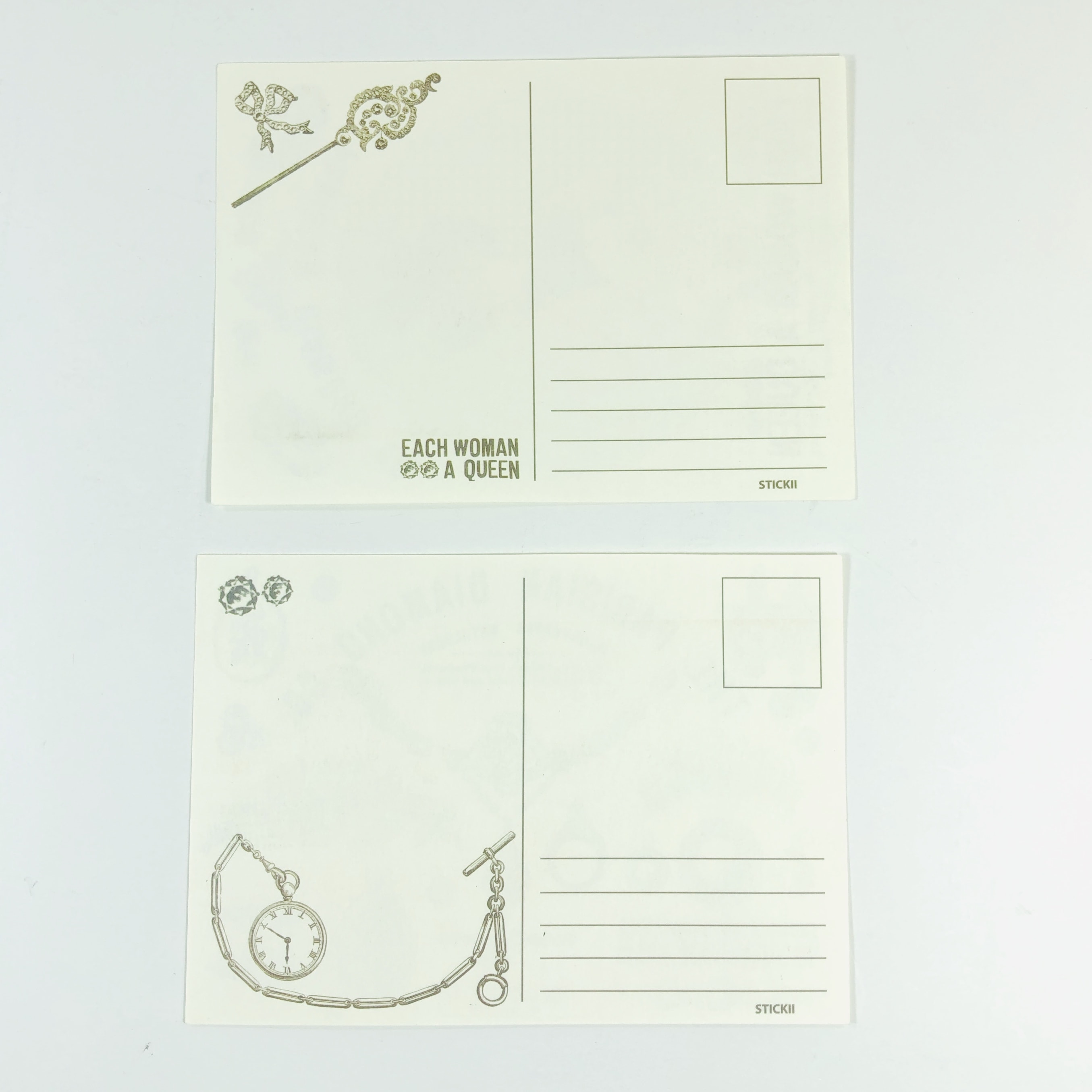 You can send them to someone who loves that retro vintage vibe.
Polished Gemstones feature all kinds of lovely colors and cuts.
I think this sheet looks like Old-Fashioned Jewelry and Hair Items.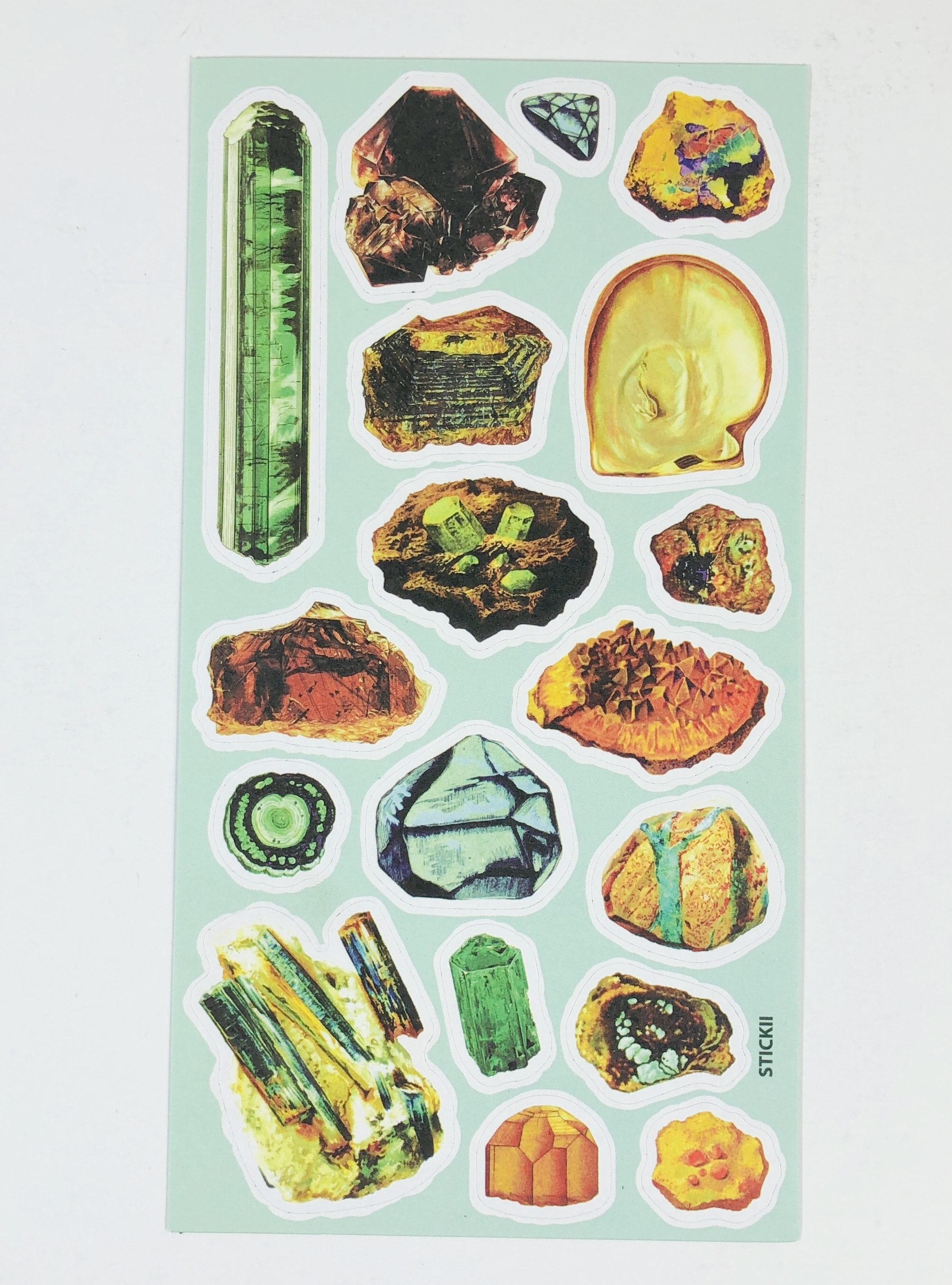 Crystals are one of my favorite things to look at. I have a nice collection of real ones from, what else, subscription boxes!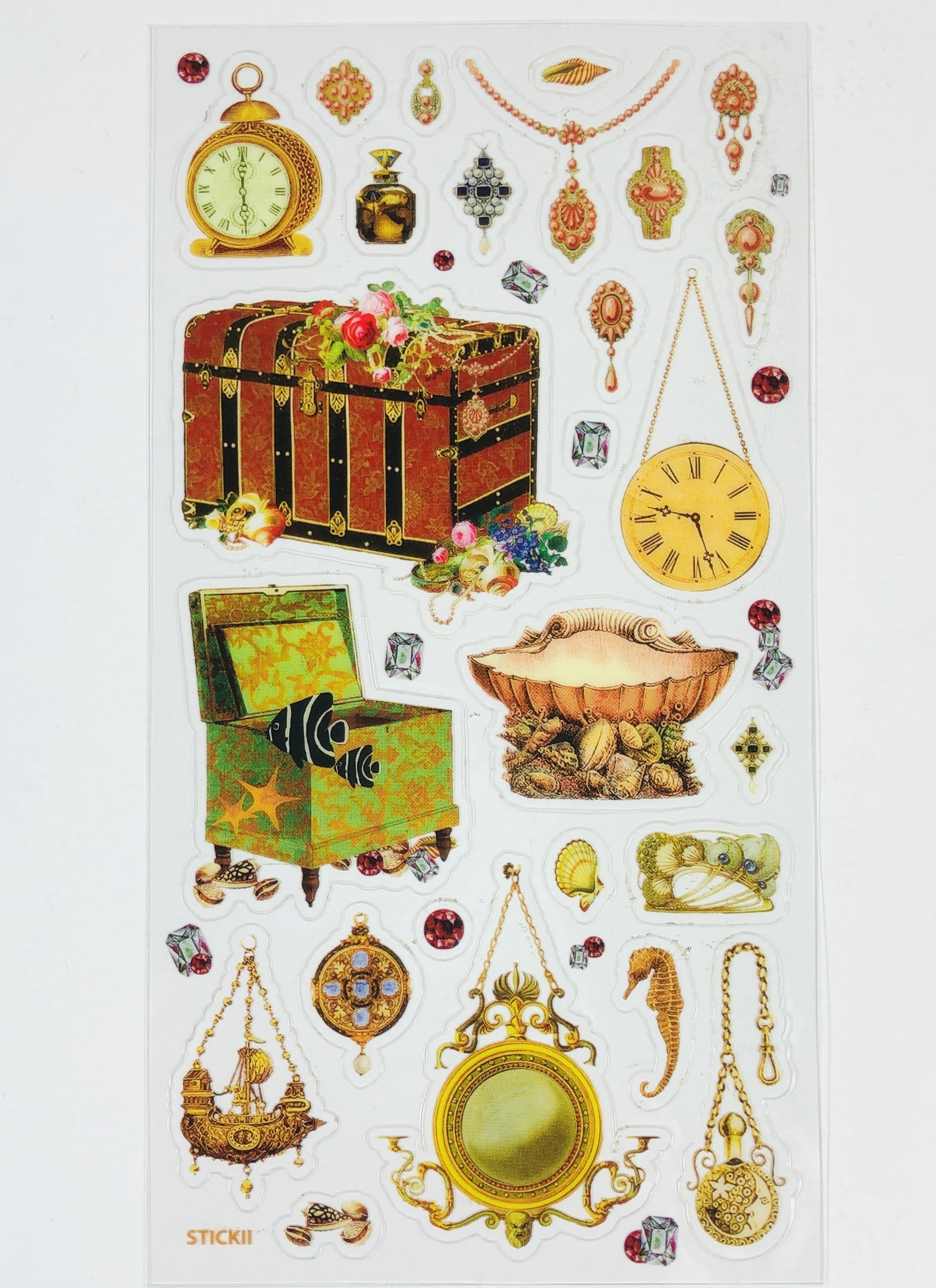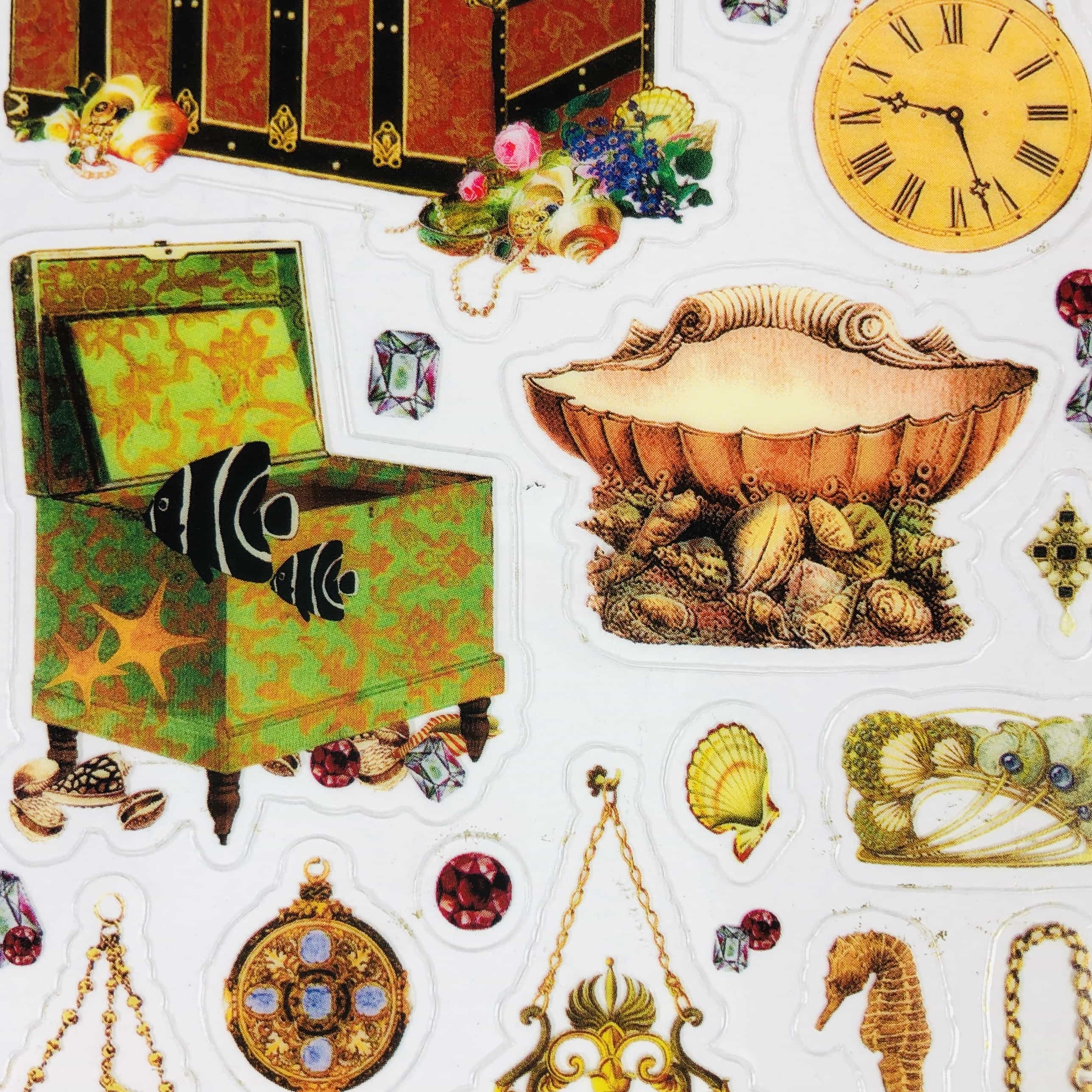 I'm not sure what to call this one so let's go with Vintage Vibes.
Golden Coins are super shiny.


Crosses and Crowns are pretty self-explanatory. They are numbered 1-31 so they can be used in a calendar, planner, or in making a bullet journal page. I do like the golden touches.
The June Retro STICKII pack was full of all kinds of shiny items. Some of the stickers are on paper, some are more like vinyl. All have amazing details and are unique. I have a great time finding ways to use my stickers each month but the majority of them go into my planner, but I am imagining using them in a bullet journal and can't wait to get started!
Let us know what you think of this month's STICKII pack!