Something New Bridal Box is a monthly subscription box for brides-to-be. The box costs $44.95, with options for prepaid plans to save more. Each month, the bride-to-be will receive 4-7 expertly curated before-the-wedding essentials. Items may include full -size, must-have wedding products, apparel, accessories, beauty and pamper products, wedding planning tools, fun bridal swag, and more! They even include wedding prep helps and tips to get you ready for your big day!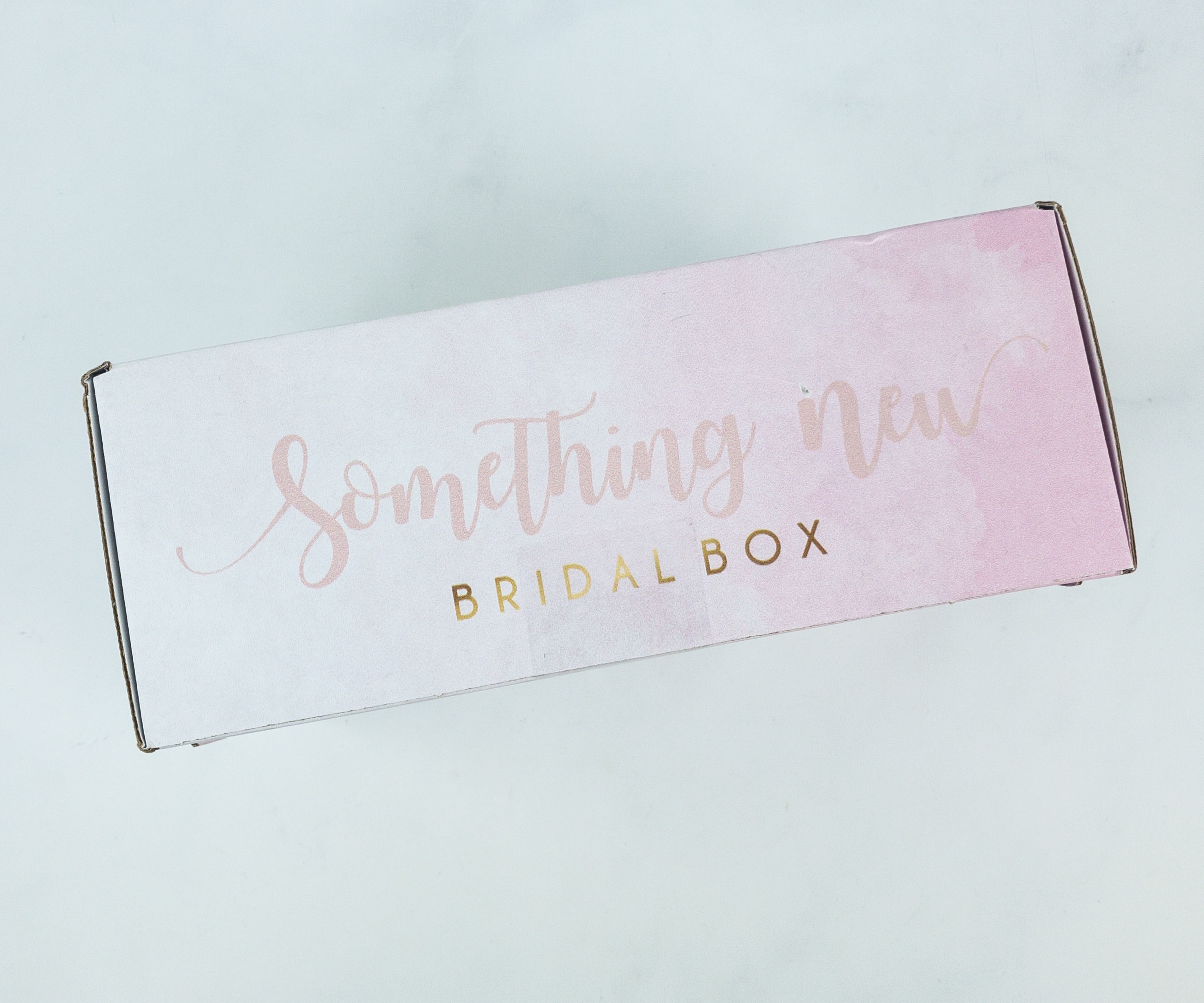 The box is chic and it adds excitement for the big day!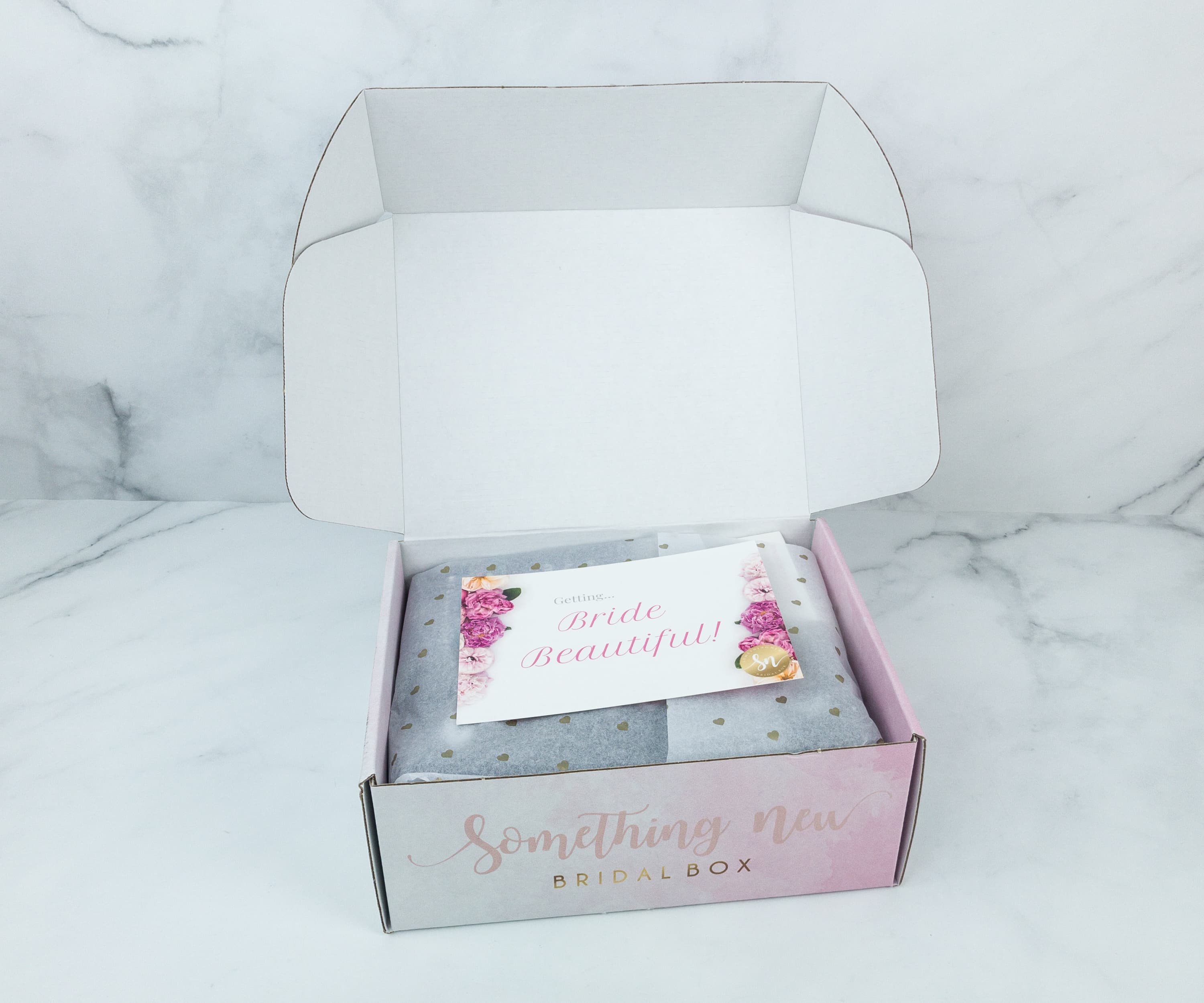 A nice card sits on top of the box's contents.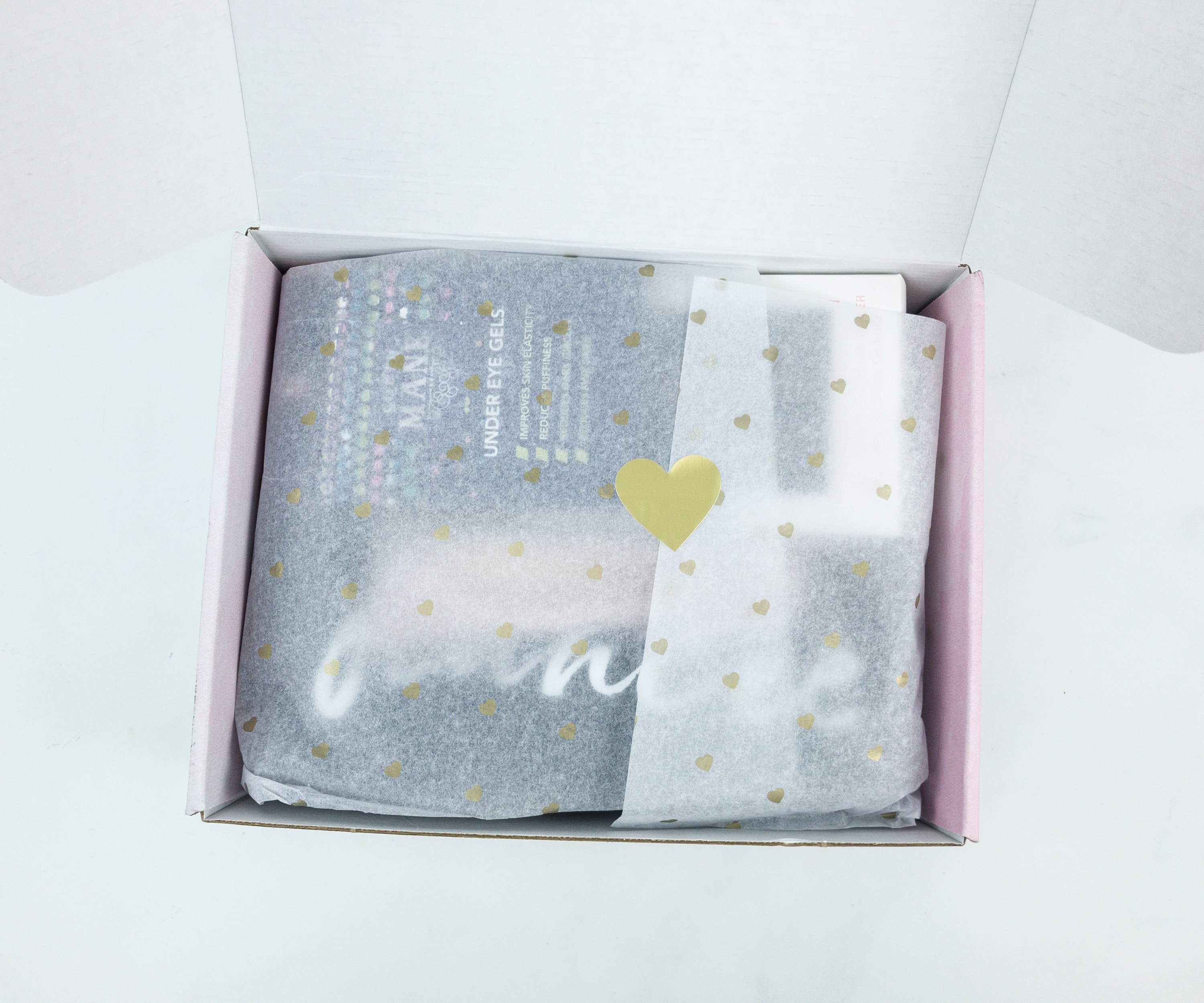 Everything is wrapped in a beautiful tissue paper printed with golden hearts, and sealed with a gold heart sticker. ?
Everything is so pretty from here!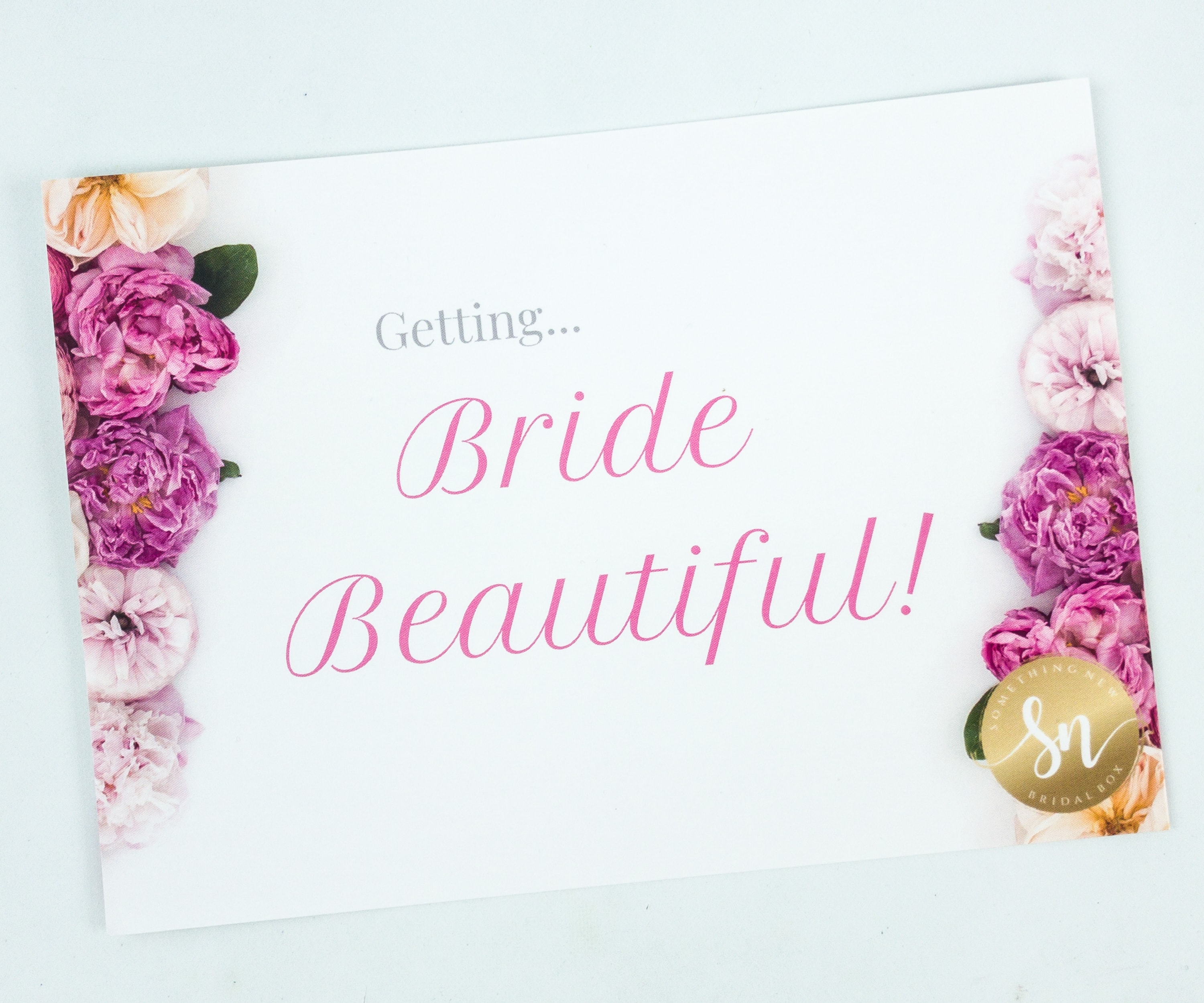 The box aims to get the bride BEAUTIFUL, of course!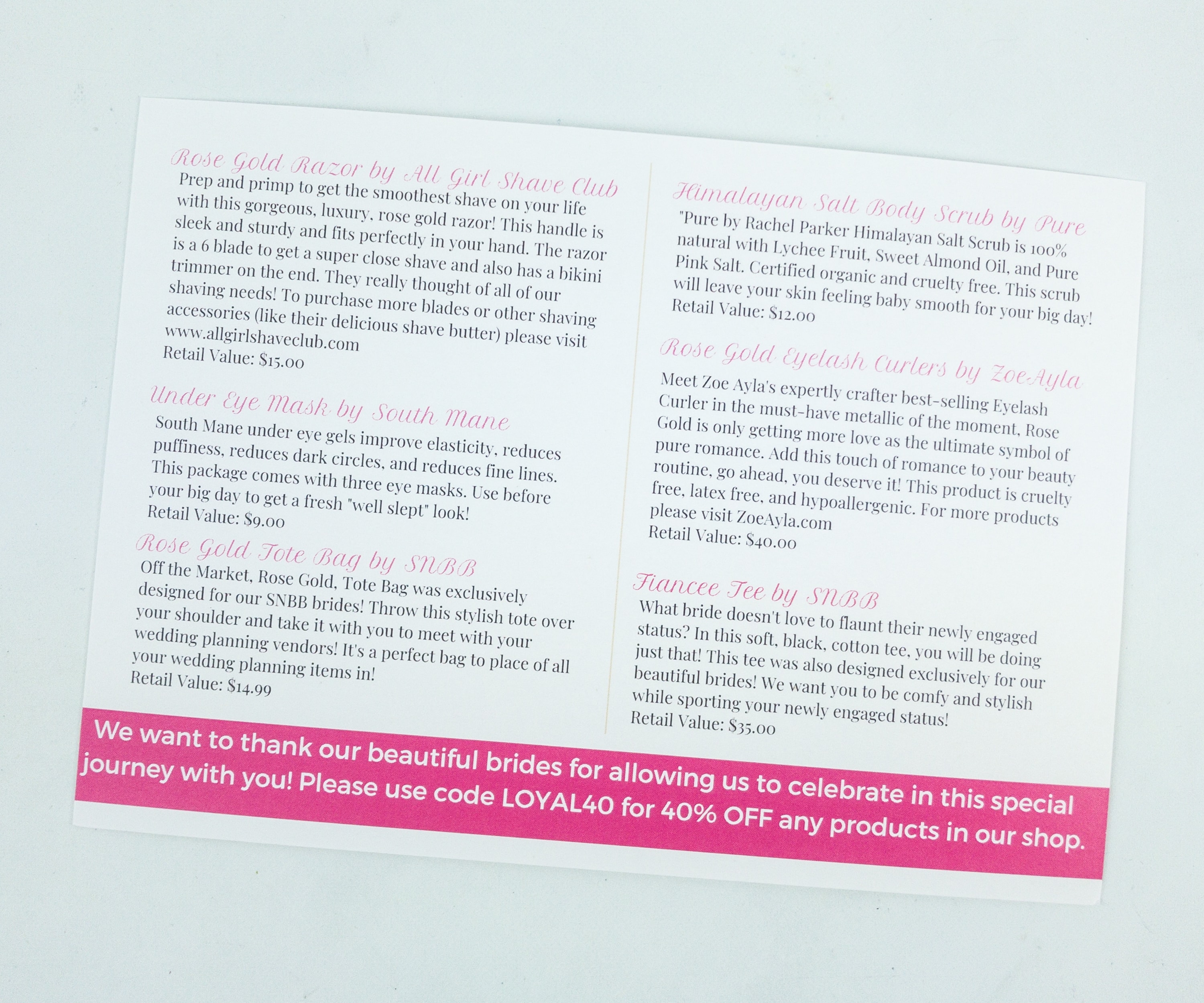 The back of the card lists all the items included this month and gives brief descriptions about them as well.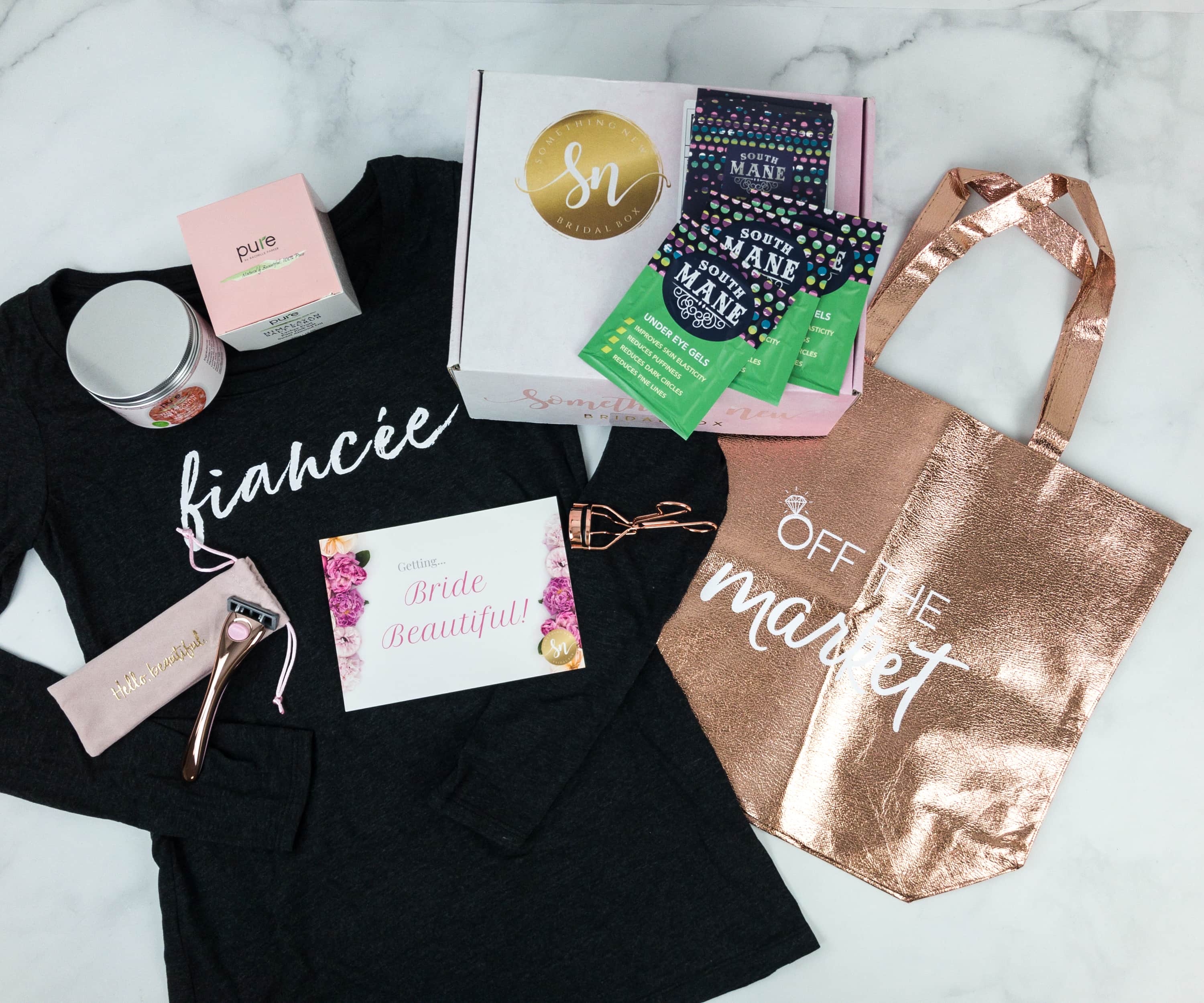 Everything in my box!
SNBB Rose Gold Tote Bag ($14.99) You can show that you're already off the market, or even "off to the market with this beautiful rose gold tote!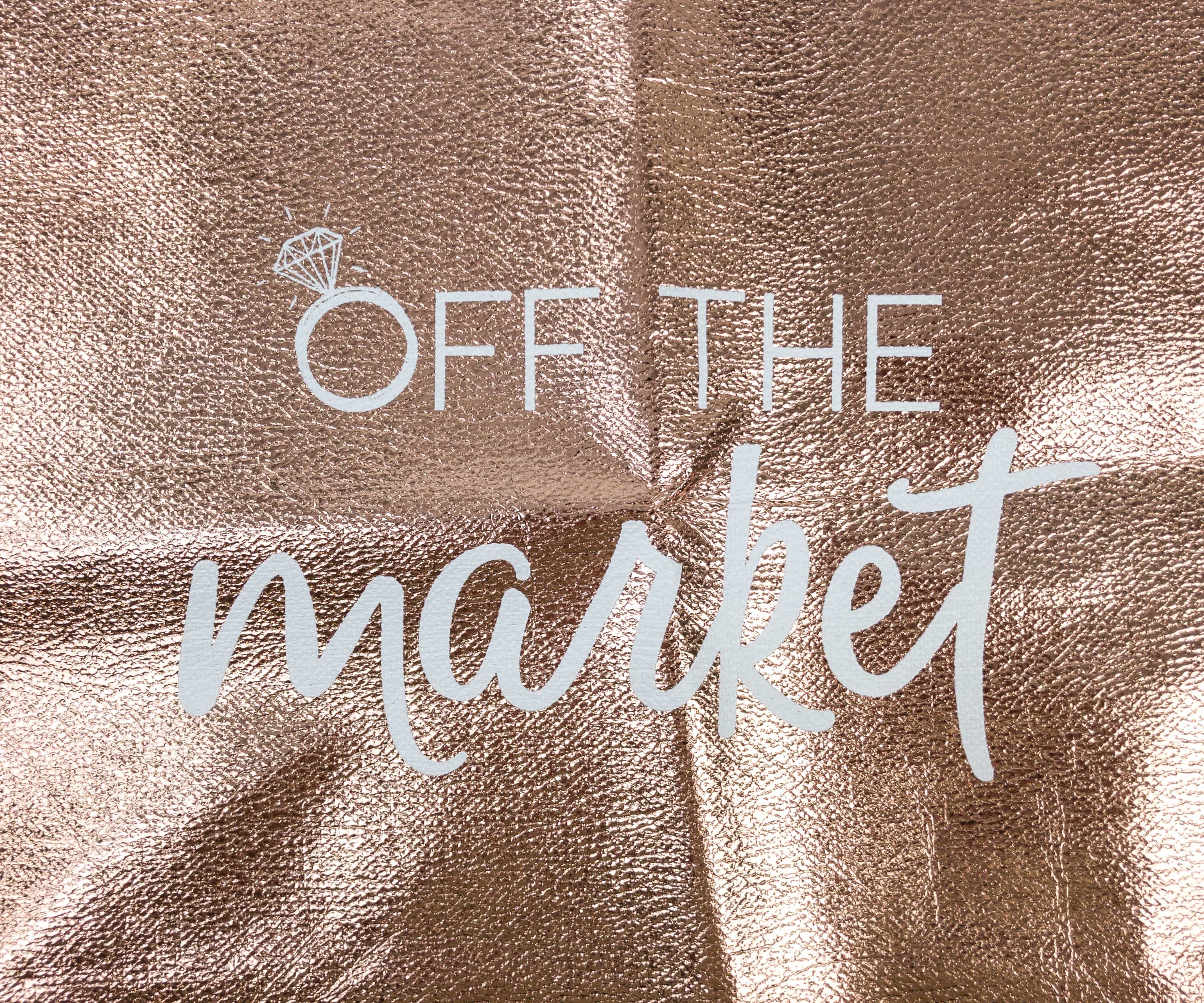 I love how spacious the tote is. It's the perfect shopping bag to get all your pre-wedding needs!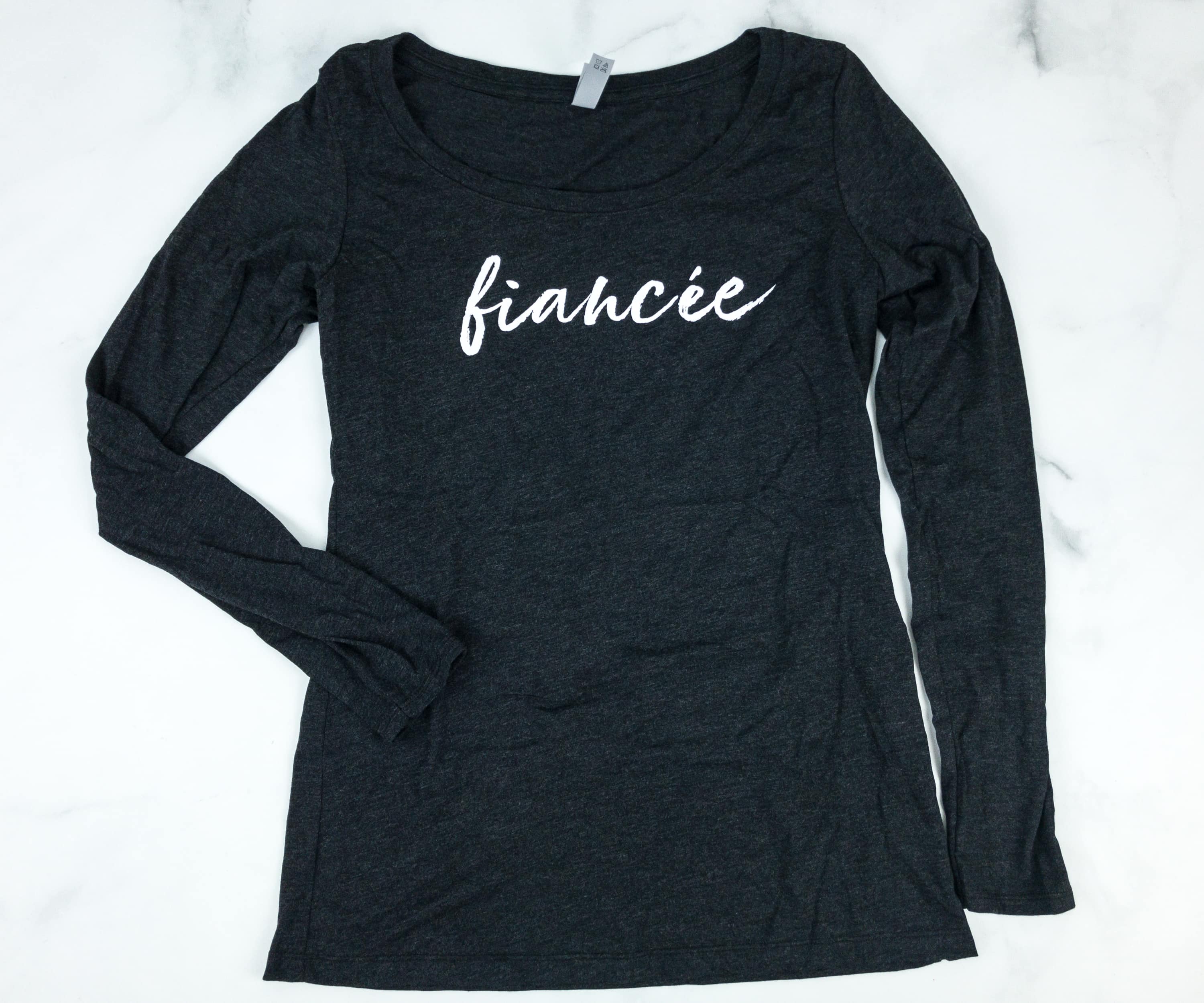 SNBB Fiancee Tee ($35) Another item that will easily tell that you're about to say "I do" is this long-sleeved tee!
It says "fiancée" in a nice cursive font. It's simple but cute.
All Girl Shave Club Rose Gold Razor ($15) It's not your ordinary razor, it's a rose gold razor! You can use this to shave off unwanted hair on your body before your big day. It comes with a pink pouch that says "Hello, beautiful" in gold font.
The razor has diamond-coated blades that easily shaves off your unwanted hair.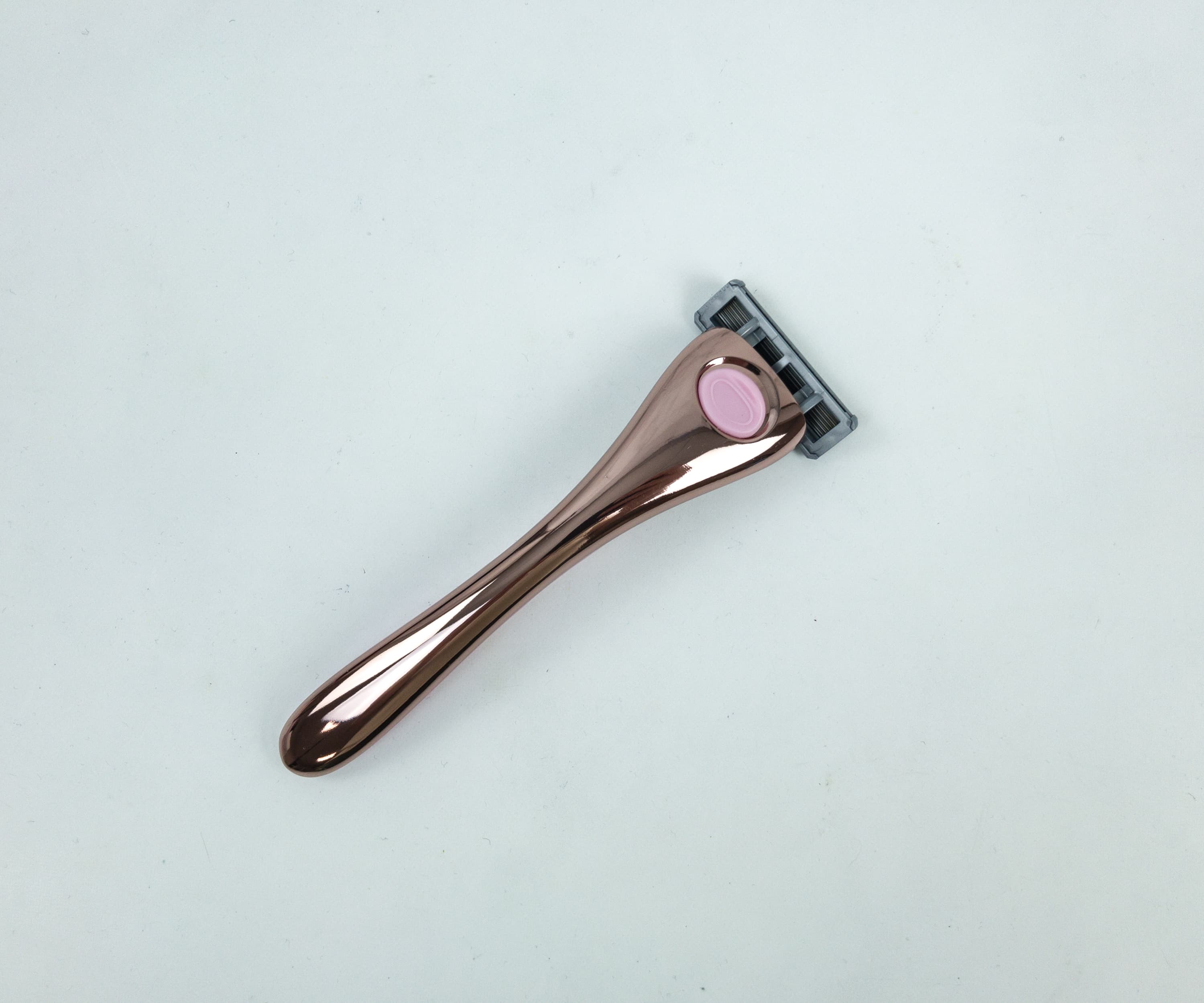 The rose gold handle of this razor looks so exquisite!
You can also easily replace the blade cartridge.
The shave even came with a safety cover.
Zoe Ayla Rose Gold Eyelash Curlers ($40) Another pre-wedding essential is this eyelash curler to keep your lashes beautiful. It also came in a classy rose gold color!

The back of the box tells us more about the product!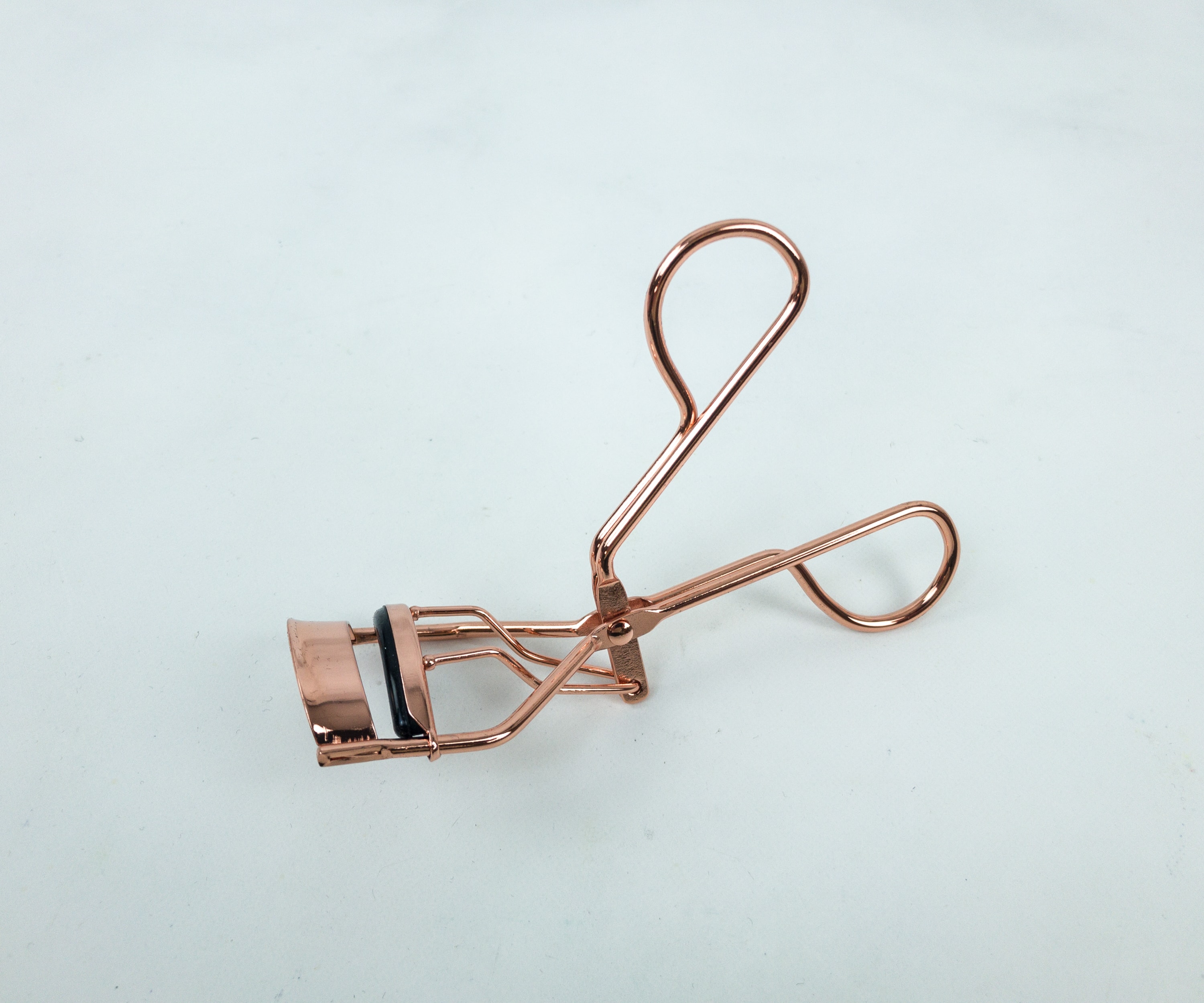 It can easily bend in your lashes so you can apply mascara more effectively, and create an illusion of bigger eyes.
South Mane Under Eye Mask ($10; $9 on the card) You don't want to look sleepless and tired during your big day, even though that's what really happened. An under eye mask like this will rescue you from that problem!

The under eye gels help improve skin elasticity, reduce puffiness, fine lines, and dark circles!

The box contains 3 packs of the product. The eye gels are really cool and soothing.
Pure Himalayan Body Salt Body Scrub ($12) Here's another pampering product for the bride-to-be, a Himalayan salt scrub!

The box included the steps for usage.

Himalayan Salts Crystals provides a nutrient-rich buffer that removes old and dead skin cells.
Aside from the salts, it also contains lychee essential oil, and jojoba oil that moisturizes the skin and leaves it beautiful, dewy, and bright!
One of the most important and much-awaited moments for a woman is her wedding day. Something New definitely lets the bride-to-be feel special with all the items they included in the box. All that a bride needs is a little love, pampering, and care before she says "I do"! Some of these essentials are also useful not just before the wedding, but also after! This box can also be the perfect gift for a loved one or a girl friend who is about to tie the knot! The goodness of this box may be reflected in how the bride will look on her special day!
What do you think of May's Something New Bridal Box?
Visit Something New Bridal Box to subscribe or find out more!