SnackSack is a monthly subscription service that sends boxes filled to the brim with a combination of organic, non-GMO, gluten-free, all-natural, vegan and fair-trade snacks to your door every month!
SnackSack now offers two new subscriptions – SnackSack Vegan and SnackSack Gluten-Free! Regular SnackSack is still priced at $22 per month, while the new SnackSack Vegan and SnackSack GF will be available for $24 per month. Plans are also offered in 6-month and 12-month options, plus they now ship to Canada!
This is a review of SnackSack Classic Box.
DEAL: Get 10% off the entire lifetime of your subscription with coupon code HELLO or use coupon code HELLO20 to save 20% on your entire plan!
Everything arrived stacked neatly in the box.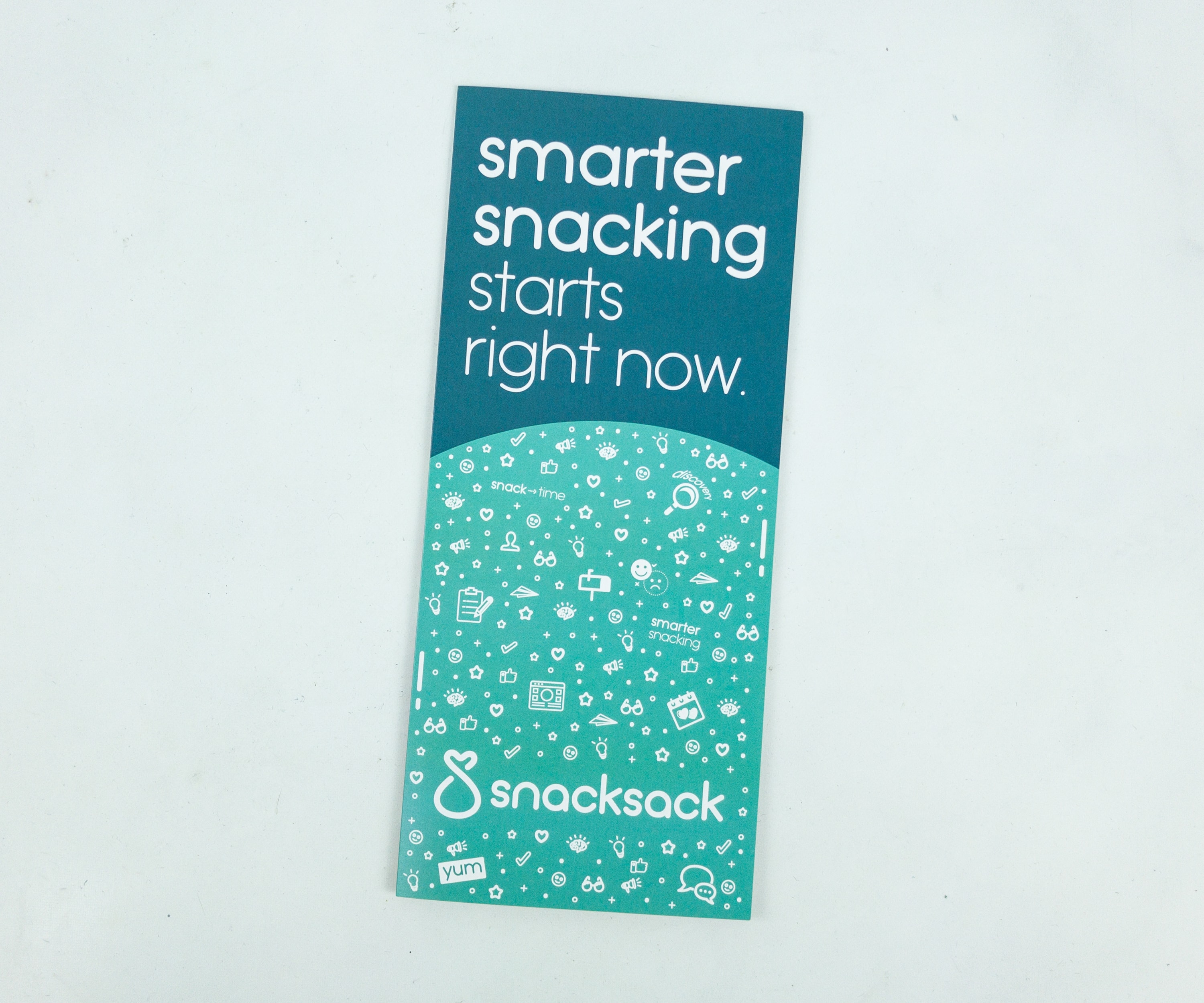 The pamphlet has all the necessary information about the snacks in the box!
Here's the list of all the snacks! Snack Sack makes it easy to find the gluten-free, vegan, and non-GMO snacks at a glance.
Each month, SnackSack includes a cute tote bag with "Smarter Snacking" printed on it.
This is where you can stash all your snacks and treats.
Everything in the box!
Honey Stinger Lemon Waffle ($1.25) It's an organic waffle snack that features two thin and crispy lemon-infused waffles with a layer of honey sandwiched in between. Honey is known to provide a sustained boost in energy, so this is perfect as an afternoon slump pick-me-up or as an on-the-go treat.
PopChips Yes Peas Popped Peas Chips ($1.26) We love discovering new alternatives to regular potato chips, like these vegan popped peas! It's made with green and yellow peas and a hint of oil and salt. Each piece is crunchy and just salted lightly. It's not greasy either.
Lebby Sesame Chickpea Snacks ($4.66) Light yet flavorful, this snack is made with dry roasted chickpeas, sesame, beet sugar, and honey. It's also packed with protein and fiber. I liked how crunchy these were, definitely satisfying!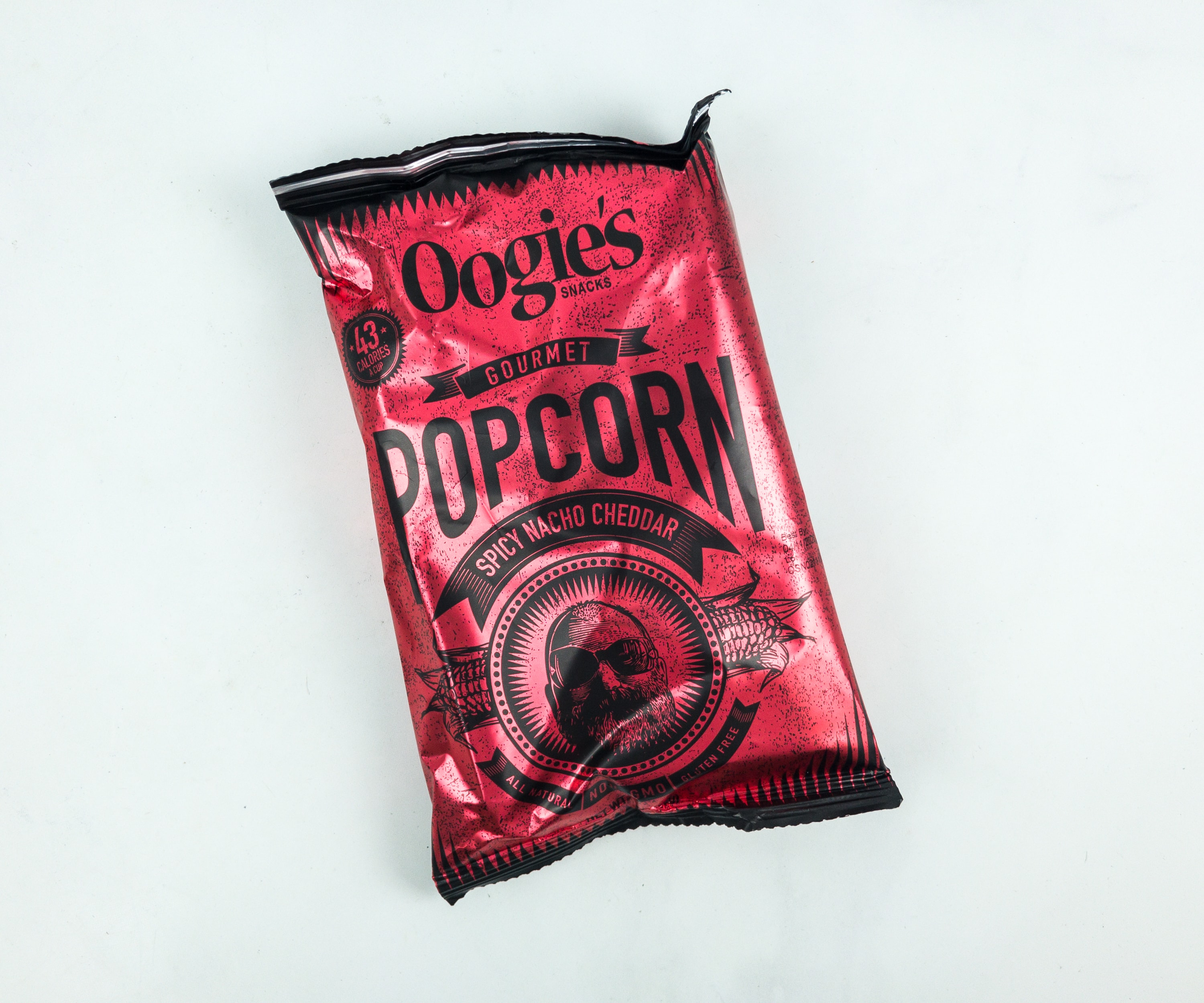 Oogie's Spicy Nacho Cheddar Popcorn ($1.58) Popcorn is one of our all-time favorite snacks! This one is a spicy nacho and cheese flavored popcorn made from all natural ingredients. Aside from being gluten-free, it's whole-grain and non-GMO too. Super spicy and delicious – my favorite flavor so far!
NuGo Protein Cookies ($2.08) It's a certified vegan and gluten-free cookie made from simple ingredients, topped with sweet chocolate bits, and baked to perfection. This treat is also rich in protein, making it a perfect pre-workout snack.

The Smart Co Cinnamon Twist Smart Tart ($2.49) This snack reminds me of Poptarts, but it's way healthier! Made with all natural ingredients, it's low in sugar and high in protein. The tart easily makes you feel full, and the cinnamon makes munching on it even more enticing. These tarts can be enjoyed as is or toasted!

The Smart Co Strawberry Smart Tart ($2.49) We got another tart and this time it's strawberry flavored! The strawberry filling itself is rich and tasty. It even contains chia seeds, giving it a nice texture plus antioxidants and omega-3 fatty acids.
Bobo's Oat Bars ($2.49) If you love almond, you gotta try this snack bar! It contains a combination of almond butter and almond slices, making it chewy and creamy with a bit of crunch. It's handmade in the USA and contains organic and gluten-free ingredients.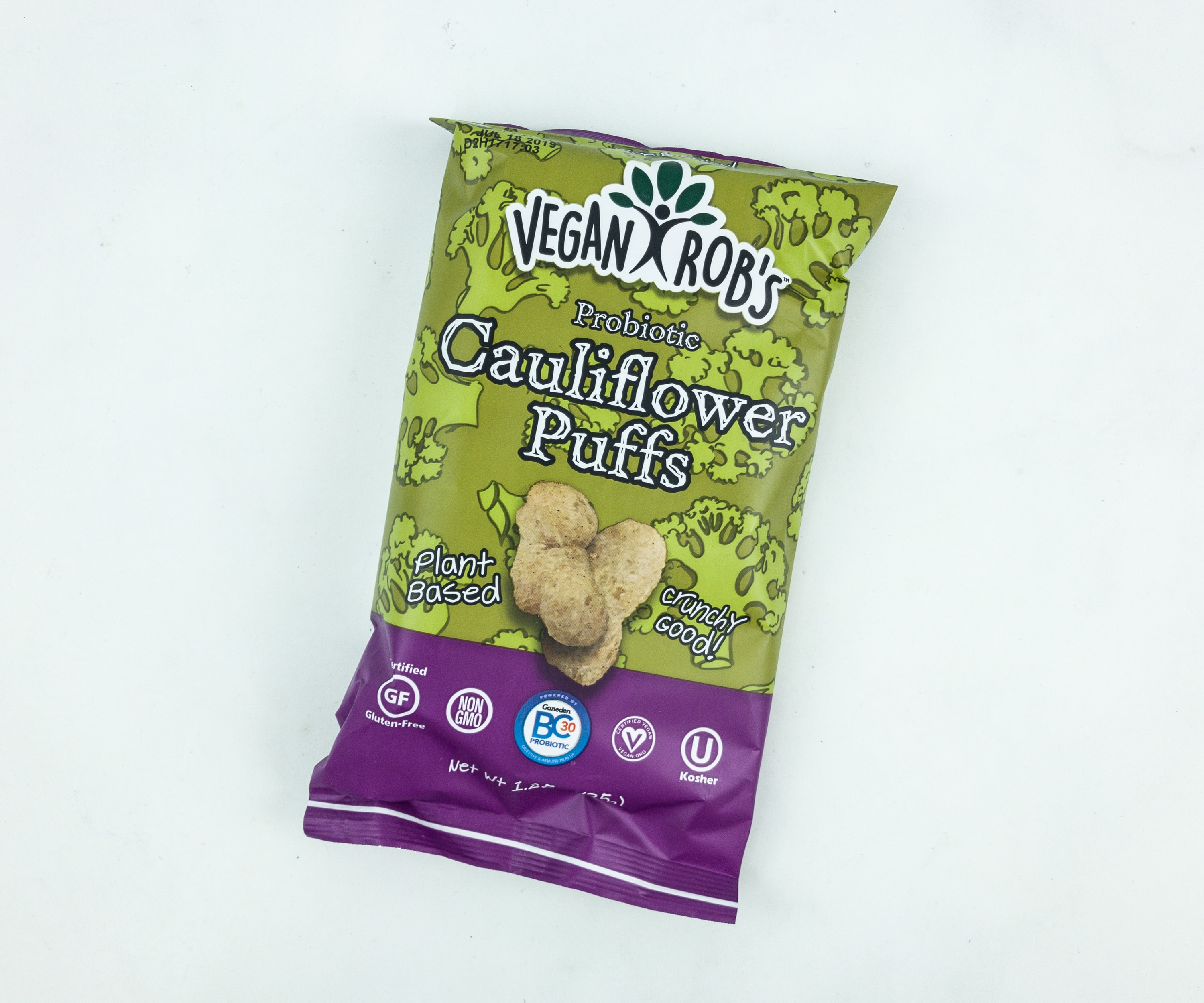 Vegan Rob's Cauliflower Puffs ($1.51) It's a vegan puff snack made with cruciferous cauliflower and probiotics that support digestive and immune health. Each piece is light and delicious, definitely a great alternative to greasy chips. Plus it's addicting!
Tomer Kosher Cajun Beef Stick ($1.08) If you are looking for a quick yet nutritious and filling snack, this beef stick is a great choice!
It's made from Angus beef chuck sourced and cooked in the USA. This snack is also a great source of protein.
Gluck Assorted Veggie Chips ($.751) These wholesome and crunchy veggie chips are so delicious, I'd gladly trade unhealthy potato chips for them. It's made with non-GMO ingredients and contains zero trans fat.
If you are into healthy snacking, this is definitely the perfect subscription for you! SnackSack has been very consistent in sending us healthy and delicious treats that satisfy our cravings without feeling guilty. This month's classic box includes several snacks we can have as alternatives to potato chips, plus a bunch of healthy snack bars that are great for a grab-and-go breakfast. It's a great box for sharing with family and friends, especially if you want to introduce them to healthier snacking too!
What do you think of this month's SnackSack Gluten Free?