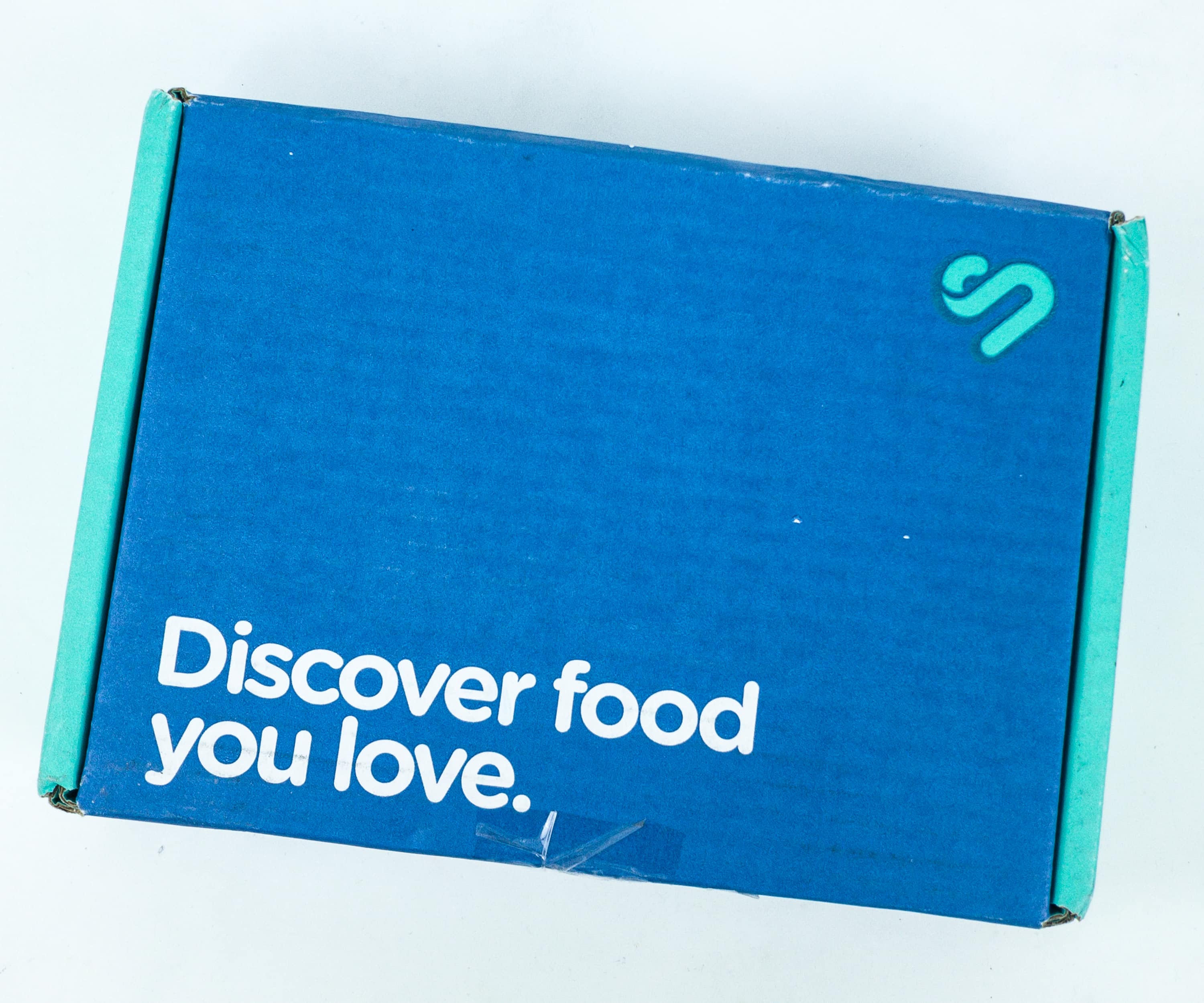 SnackNation is an award-winning healthy snack delivery service that makes it "auto-pilot easy" to discover new, exciting, all-natural snacks every month. Each month, the snack experts will meticulously select 6 best snacks to be in the box. This box is $9.99 but your first box and every month thereafter will be $4.99 as long as you complete the survey (which is quick enough for even me to finish it!).
DEAL: Pay only $1 for 6 snacks every month when you complete a quick online survey. USE THIS LINK to get the deal. You'll pay $1 + $3.99 shipping for each month as long as you fill out the survey.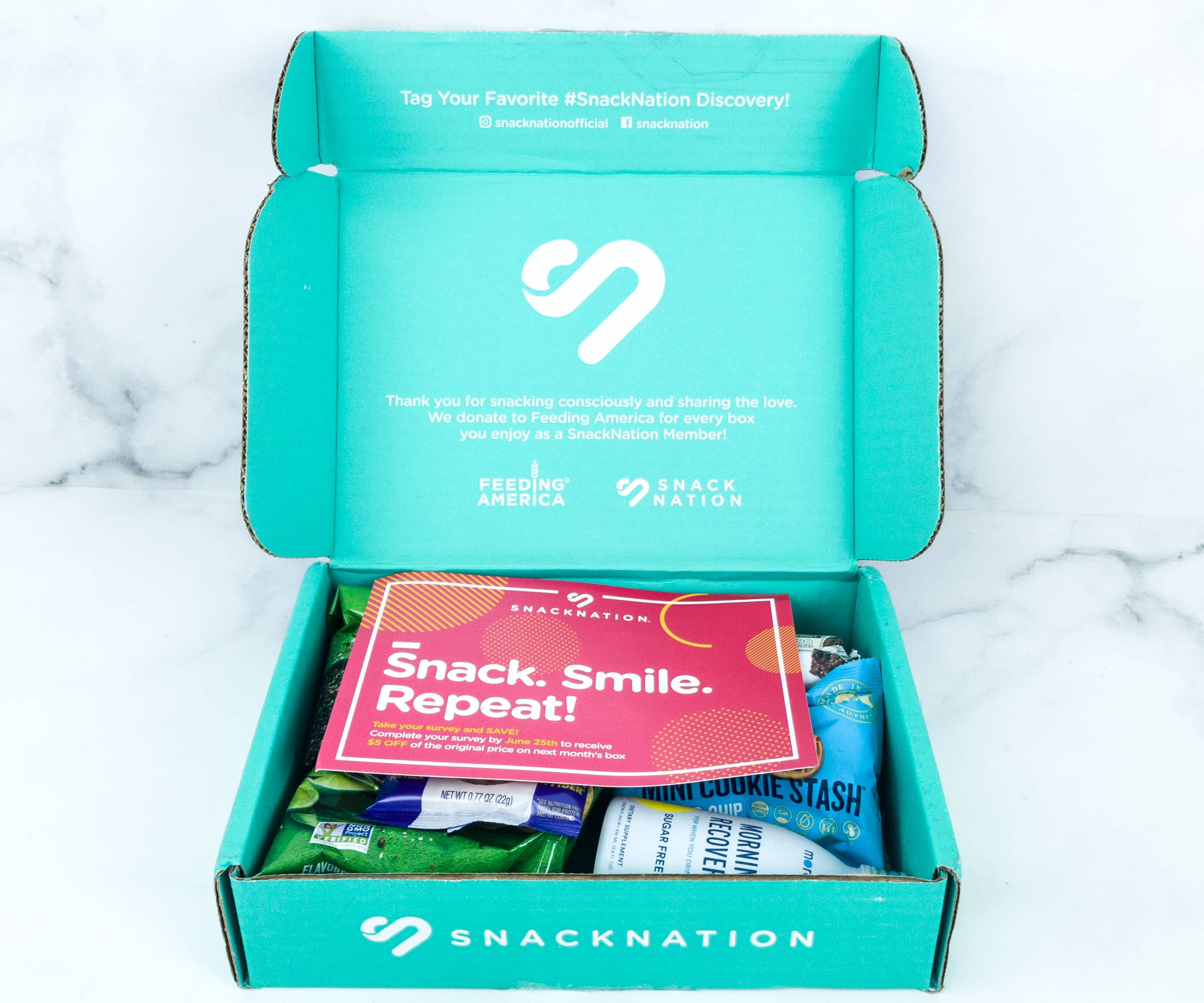 There's an information card on top of the snacks.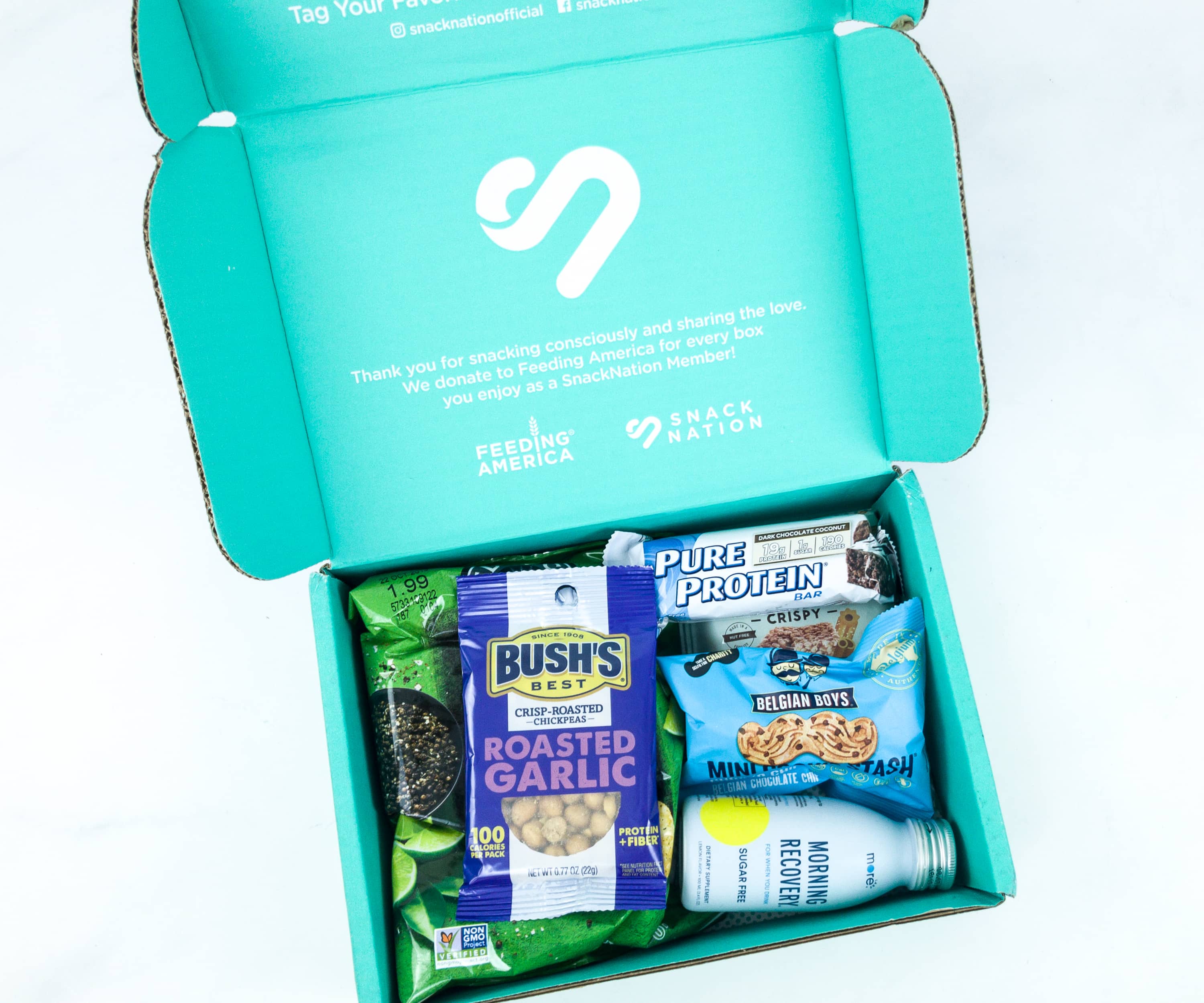 It's full!
For every box delivered to your door, SnackNation donates a meal on your behalf to a hungry family.
It reminds us to complete the survey before the cut-off to save $5 on the next box.
Everything in this month's box!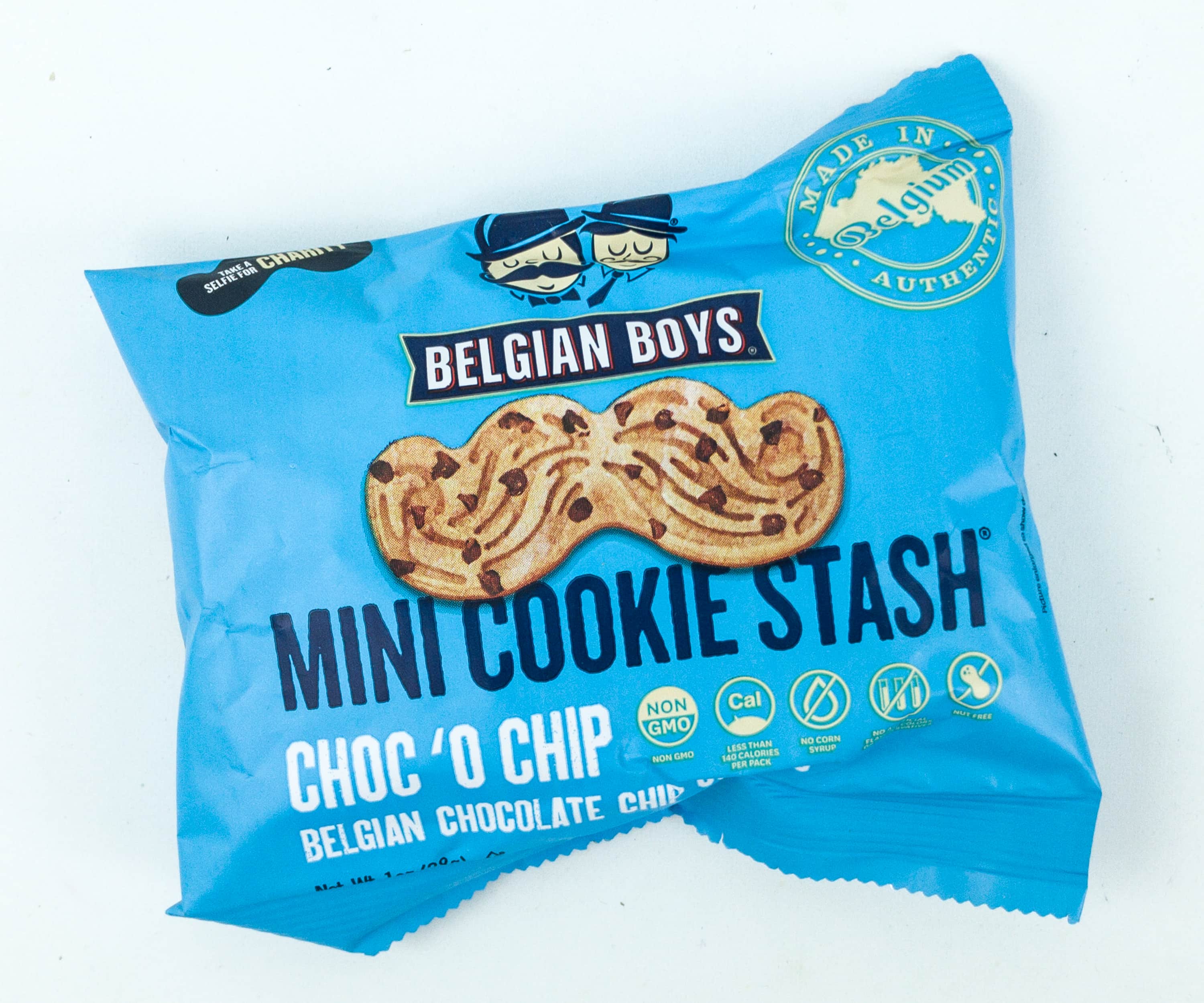 Belgian Boys Mini Cookie Stash Choc 'O Chip Belgian Chocolate Chip Cookies ($1.13) Enough with your ordinary round cookie, this unique mustache-shaped chocolate chip cookie is the real deal. Each piece is tasty, with just the right amount of sweetness.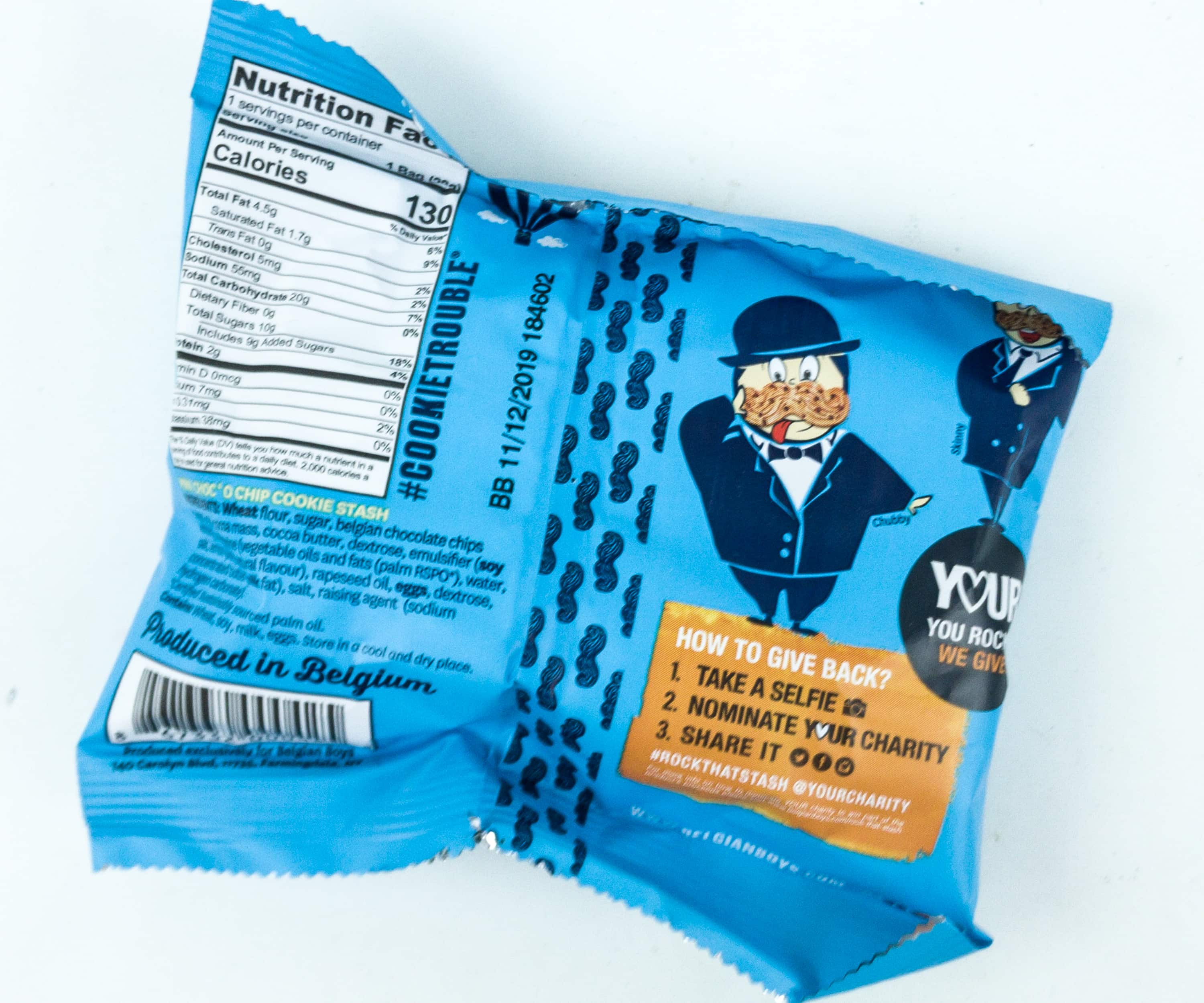 These cookies are non-GMO with no artificial flavors or colors. We had these cookies straight out of the bag but you can enjoy it with a glass of milk as well.
Smashmallow Marshmallow Rice Treats in Cinnamon Churro ($1.16) It's a truly satisfying rice treat made from organic rice crisps, tapioca syrup, organic cane sugar, rice syrup, cinnamon, and natural flavors. Every bite is crunchy and oozing with flavors!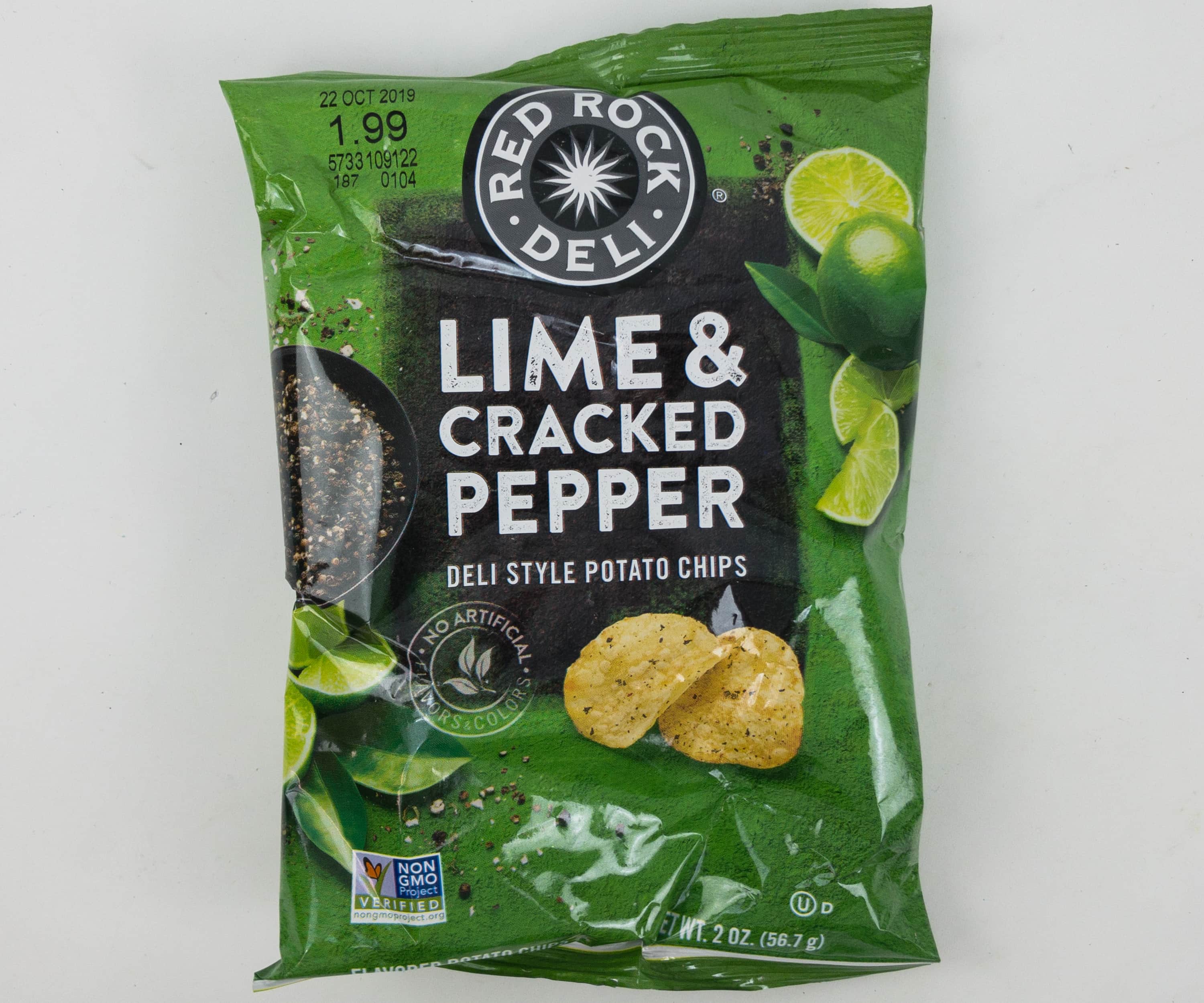 Red Rock Deli Lime & Cracked Pepper Potato Chips ($1.87) These deli-style potato chips boast of a velvety crunch and a strong lime and punchy cracked pepper flavor. It's non-GMO and absolutely guilt-free!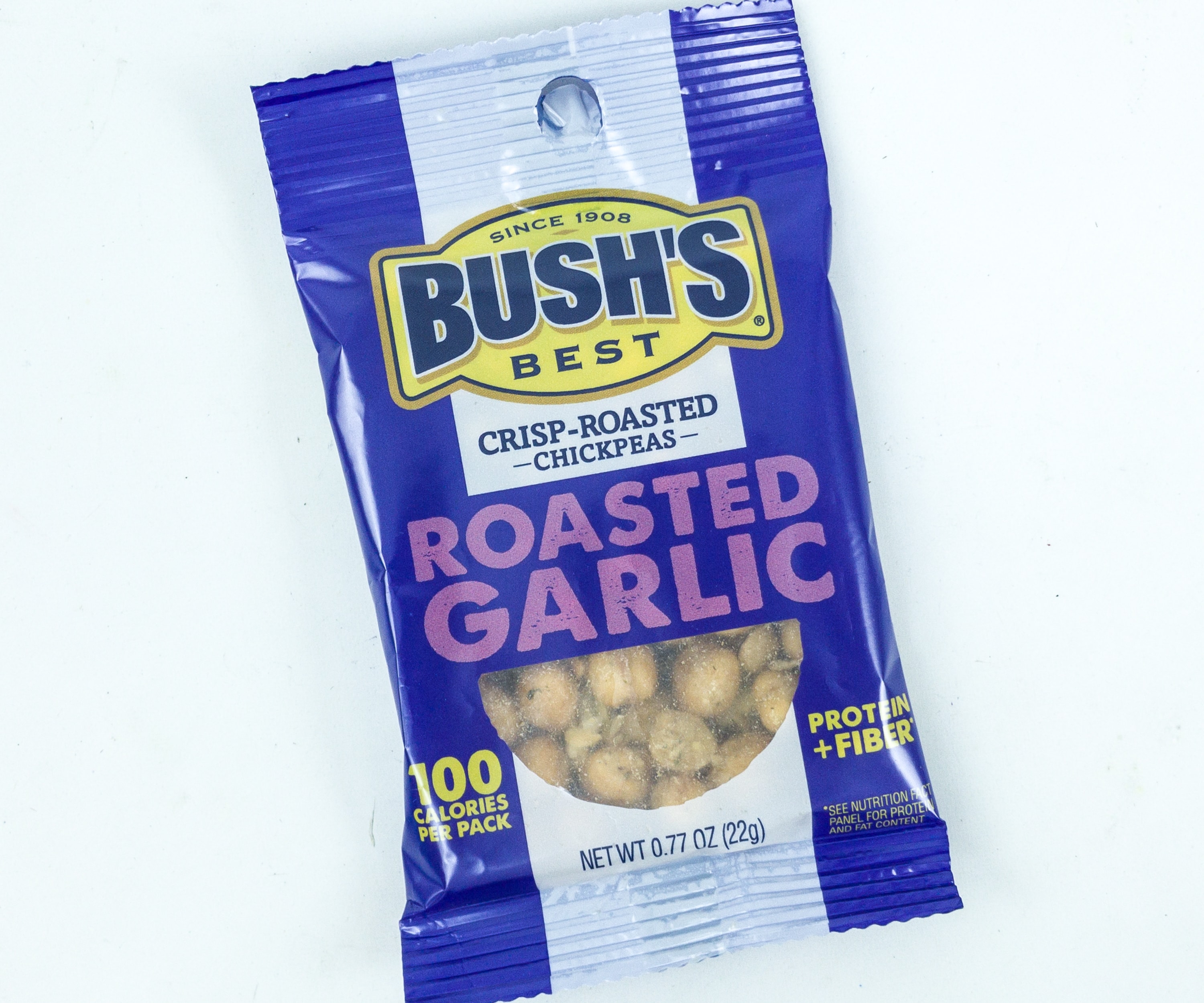 Bush's Best Roasted Garlic Crisp Roasted Chic Peas. It's a protein and fiber-rich chickpeas snack. Each piece is crunchy and flavored with roasted garlic. This snack is so handy and absolutely satisfying, making it the perfect snack to bring on-the-go! If you don't want to snack on it as is, you can add it to your favorite soup or salad.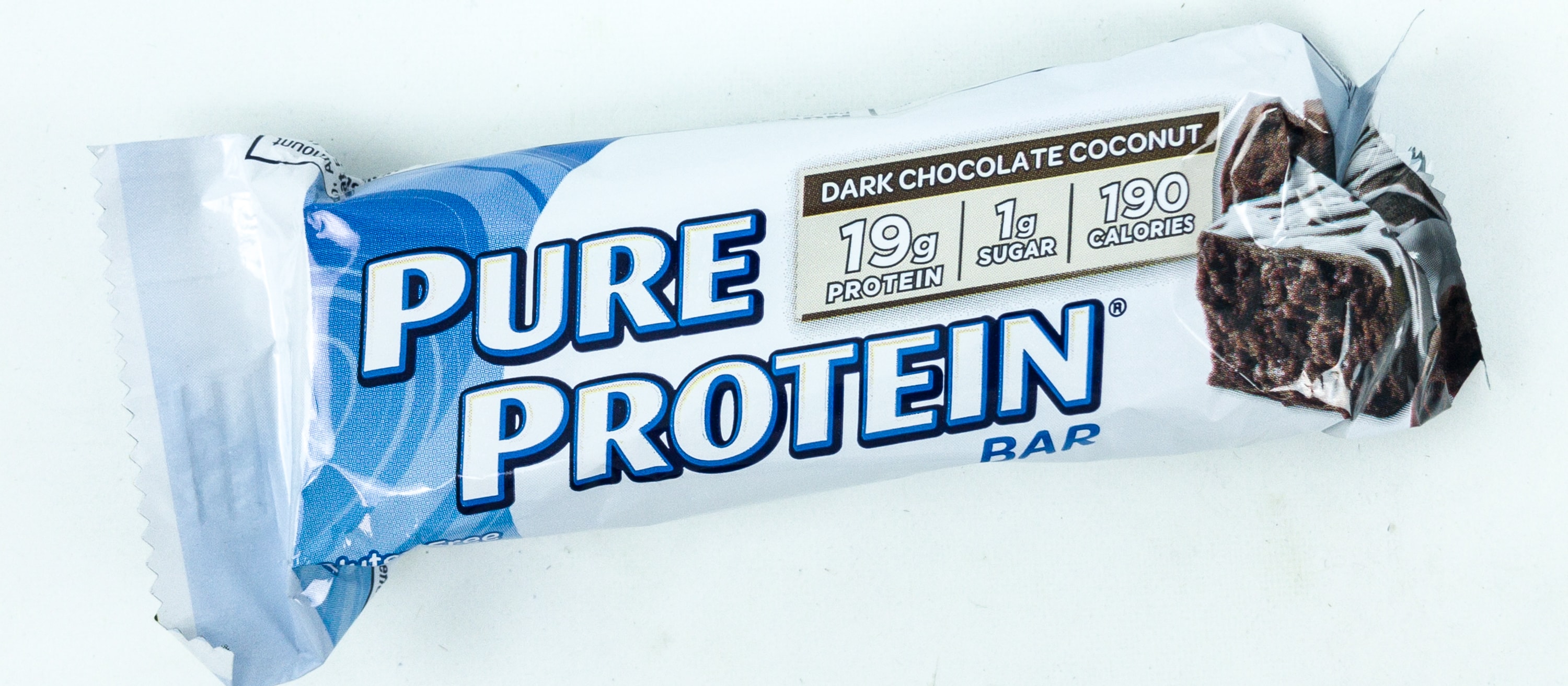 Pure Protein Bar in Dark Chocolate Coconut ($1.16) This protein-rich chocolate flavored bar is perfect for a grab-and-go breakfast or as a post-workout snack. Its dark chocolate and coconut combination is surprisingly good as well!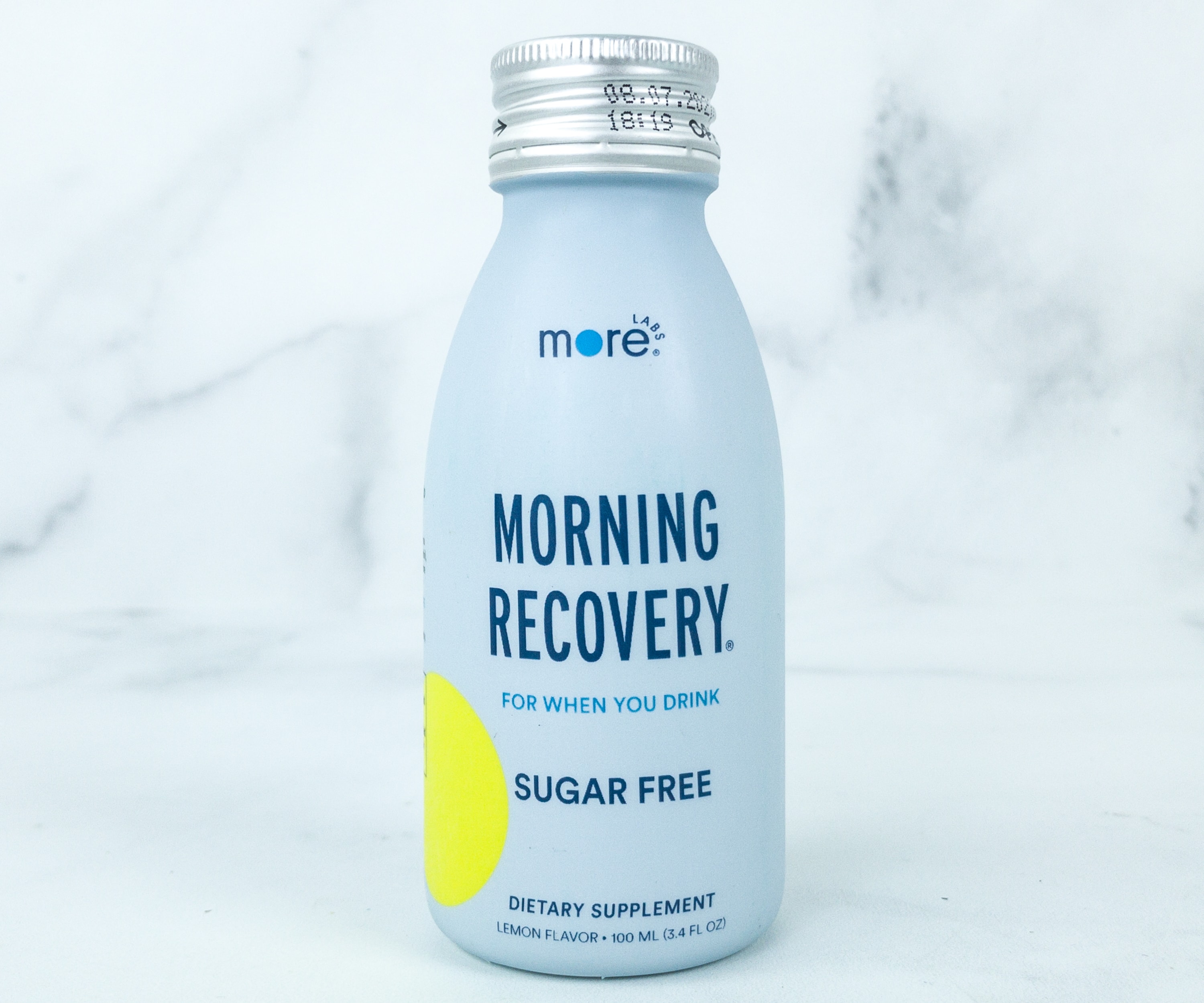 More Labs Morning Recovery Dietary Supplement ($5.83) Morning Recovery is a caffeine-free, gluten-free, and soy-free lemon-flavored drink. It helps enhance your body's natural response to alcohol while restoring your vital nutrients and get you re-hydrated. It's best consumed before you drink, in-between drinks, and right after you drink. It has a nice lemony flavor!
This month's SnackNation box is filled with delicious and healthy snacks for the family. Most of them are ideal for on-the-go snacking, for lunchboxes, and also as office snacks. My favorites are the potato chips and the cookies. They're so good, I wish we had more. If you're trying to switch to a healthier snacking, this is the perfect subscription to try!
Are you getting a SnackNation box?