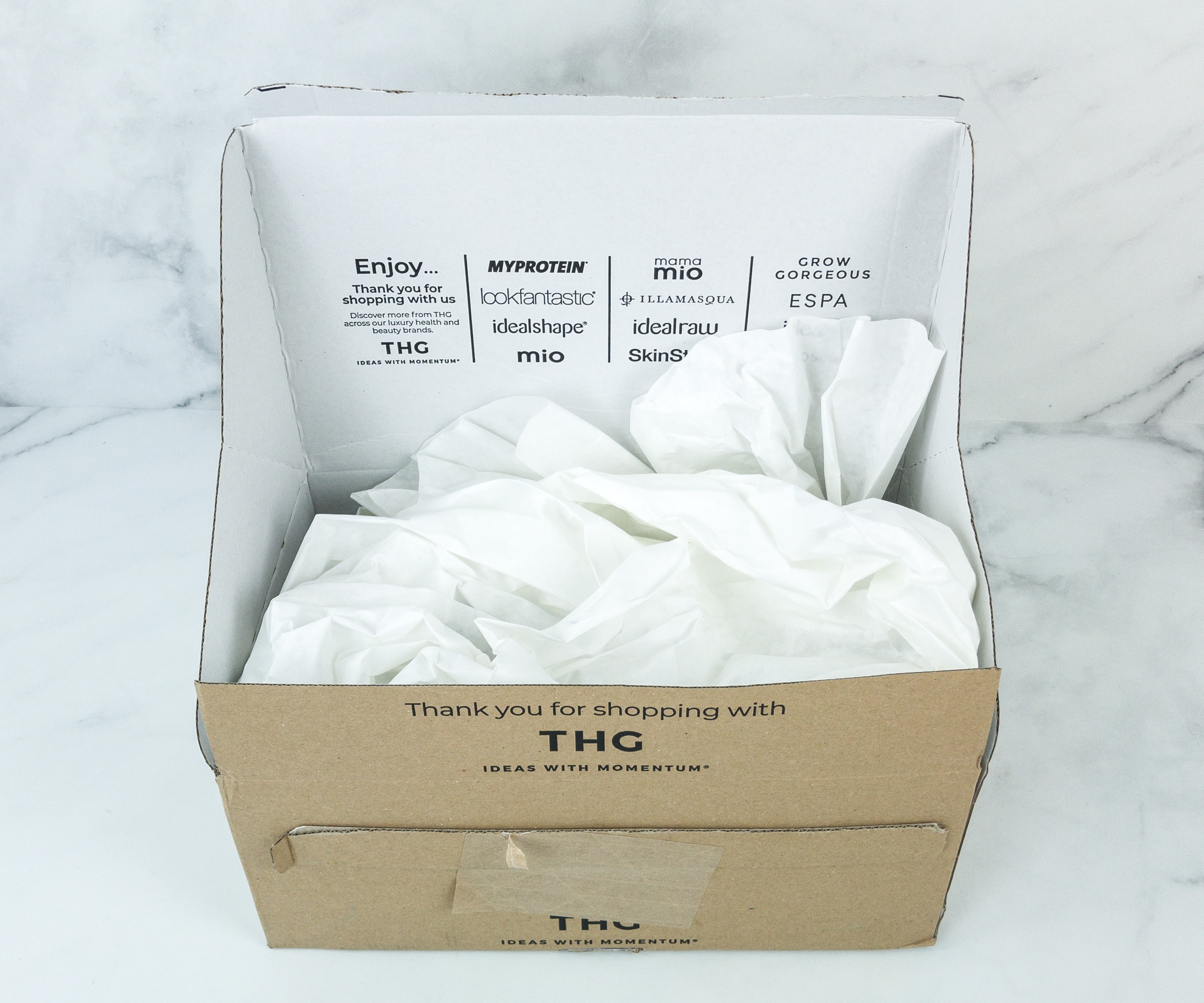 The SkinStore Limited Edition Men's Collection Box is a one-time box filled with men's skincare essentials. This box is $69 (worth $250) and contains 6 hero products (5 of them are full-sized)!
Our Men's Collection from Skinstore is the perfect gift for the man, or men, in our lives. This arrangement of top tier skin care for men contains brand staples including Redken and SkinCeuticals.

Whether it's for your fathers, uncles, partners, co-workers, or yourself, our Men's Collection is the ultimate kit for the man who's putting his skincare on the front line in his successful endeavors.
DEAL: Get the Limited Edition Men's Collection Box for just $48.30 + FREE shipping- that's 30% off! Use the coupon code ellie30 at checkout.
The items were packed in a black zippered pouch.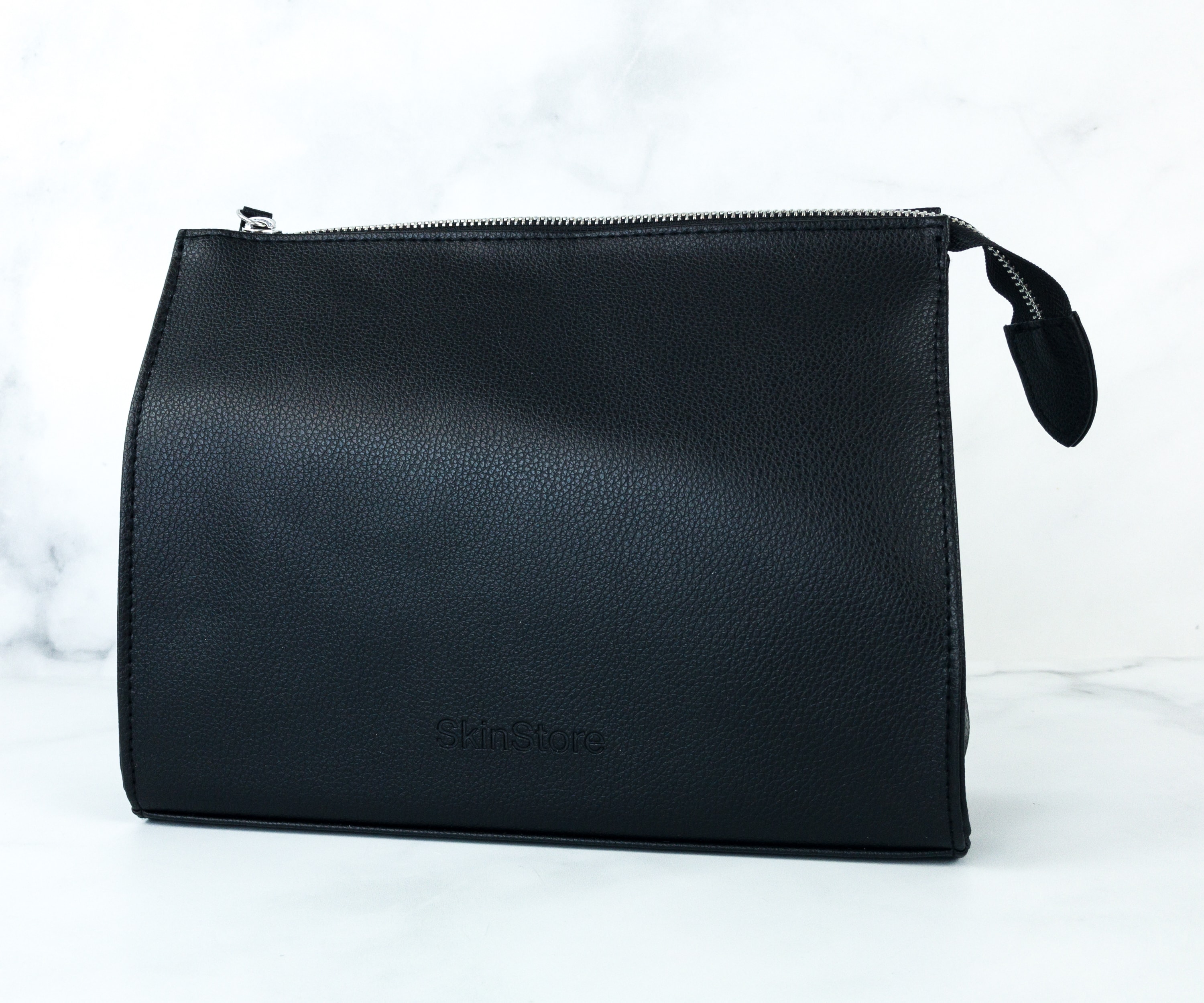 It's simple yet classy!
It's spacious enough for a few essentials and also easy to pack when traveling.
They gave us a pamphlet that contains all of the information about the product.
They also gave us a 20% off coupon code!
The layout of the pamphlet is awesome.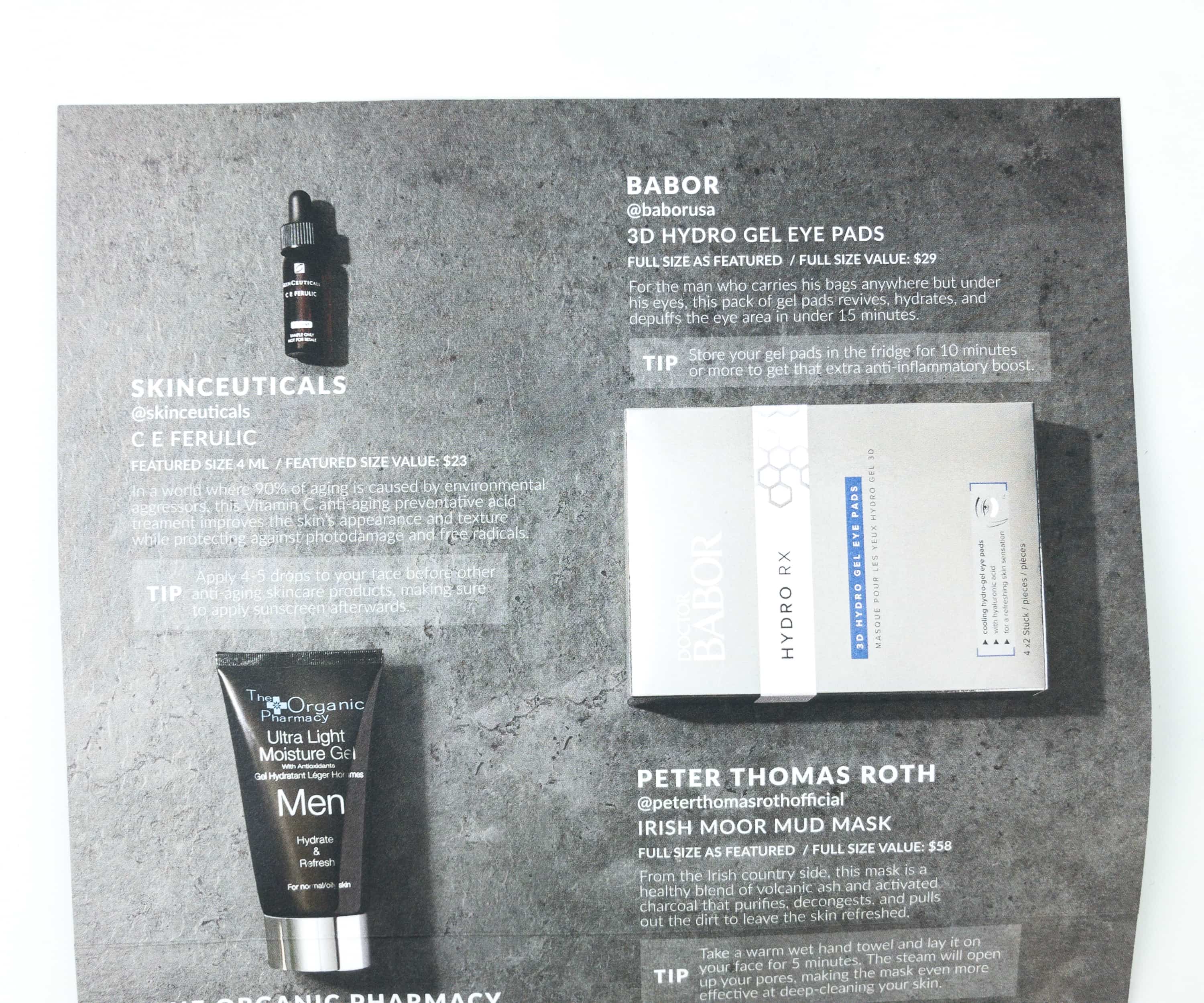 It's a flat lay shot of the products, with corresponding information.
They even included tips on how to use and maximize each product.
Everything in my box!
SkinCeuticals C E Ferulic ($166 Full-Size 1oz.) Packed with vitamin C, this serum protects the skin from external aggressors while improving its appearance. It promises to reduce fine lines and wrinkles, to brighten the complexion, and also to restore the skin's firmness.
It came with its own information pamphlet which explained more about the serum. Aside from vitamin C, it also contains alpha-tocopherol and ferulic acid. It's also ideally used in the morning and followed by a sunscreen after application.
Dr. Babor Hydro RX 3D Hydro Gel Eye Pads ($40) For men who have undereye problems, these eye pads will be quite useful. They feel cool on the skin and they're packed with hyaluronic acid which helps depuff, hydrate and rejuvenate.

There are four packs in the box, which contains 2 eye pads each. You can put these packs in the fridge for 10 minutes to get an extra cooling effect.
Redken Brews Clay Pomade ($11) Ideal for all hair types, this clay pomade holds your desired style for a long time and gives it a matte finish.
It's lightweight and easy to apply as well. For maximum effect, make sure to start applying at the scalp.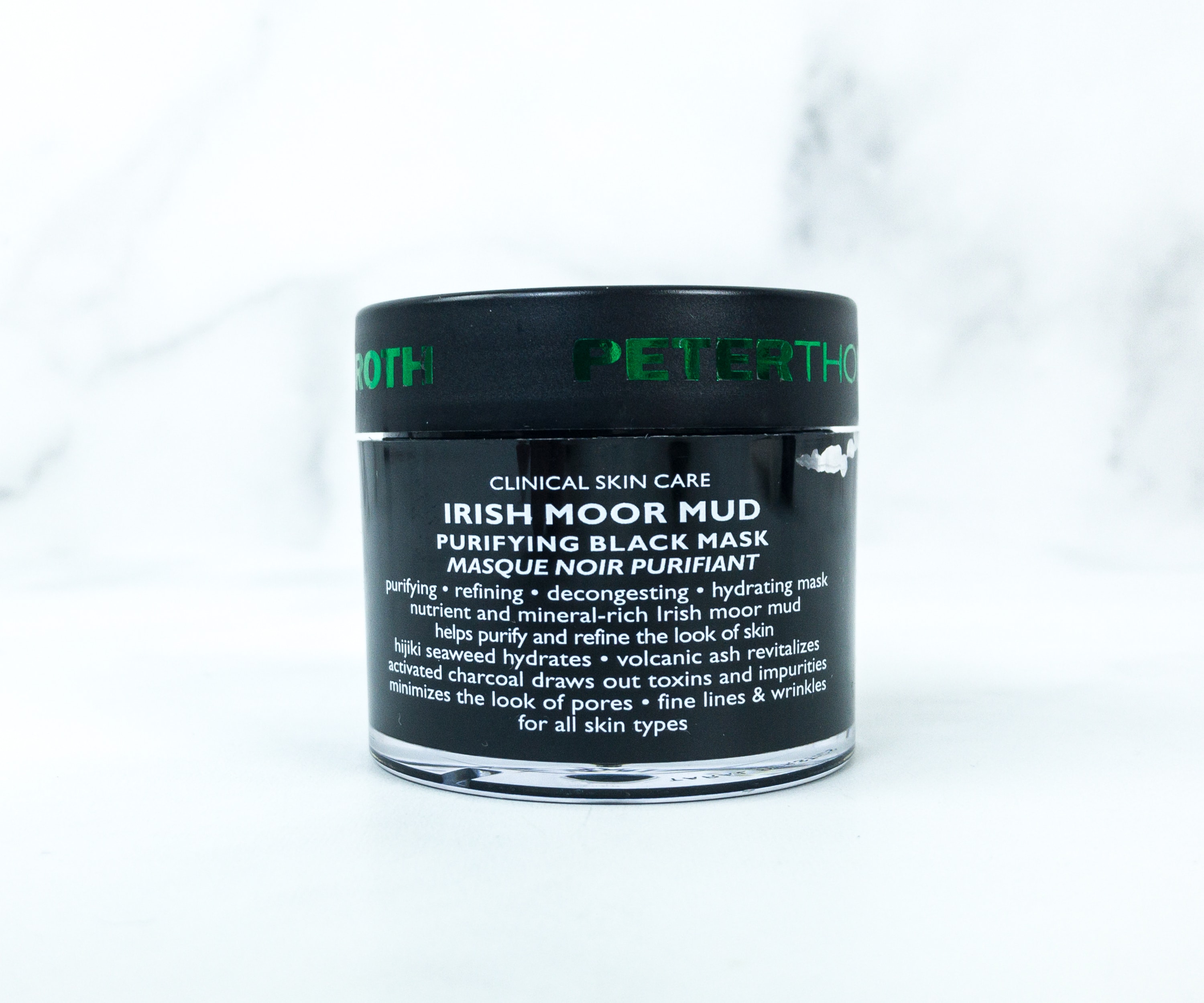 Peter Thomas Roth Irish Moor Mud Purifying Black Mask ($58 Full-Size 5oz.) Mud masks are great for decongesting the skin. This one is made with Irish moor mud, volcanic ash, and activated charcoal.
Ideal for all skin types, this mask helps in removing dirt and oil from your pores, therefore leaving your skin refreshed and rejuvenated. To use, apply on clean skin and leave for 10 minutes, then rinse.
The Organic Pharmacy Men Ultra Light Moisture Gel ($65) Here's an after-shave hydrating treatment in the form of a light gel! It's packed with antioxidants which help rejuvenate the skin and protect it from free radicals. The formula absorbs fast, my skin immediately felt nourished and soft.
Murad Essential-C Day Moisture Broad Spectrum SPF 30 ($65) I got another moisturizing product, and this time it comes with SPF 30 which protects the skin from UVA/UVB rays. The formula also contains vitamin C with brightening properties, plus ectoin and phospholipids that help your skin to retain water. It dries fast and it doesn't leave a sticky residue.
This limited edition box is packed with high-quality items from well-known brands. It's a great starter pack for anyone who doesn't have any idea of where to start with men's skincare or anyone who is looking to try new products for their daily grooming kit. It would have been nicer if they included a soap or a cleanser to make a complete routine, but all of these are already impressive on their own. My favorites are the moisturizing gel and the moisturizing cream with SPF 30. They're great companions to combat dry skin no matter what time of the year. For $69, this box gave us so much value, and with the coupon, it's a real score!
Get the Limited Edition Men's Collection Box for just $48.30 + FREE shipping- that's 30% off! Use the coupon code ellie30 at checkout.
Are you grabbing this Limited Edition Box?