Scentwist is a monthly fragrance subscription box for men and women. Simply place your fragrance selections in your queue and your order will ship by the 10th of the month. If you're not sure what to choose or like surprises, let the professionals choose a fragrance for you. Every box comes with a 30-day supply of fragrance and in your first box you will receive a case to house your fragrance. When you sign up you will select the color of your case from one of nine colors and you will receive a new case every 4 months.
Each month we hand pick and assemble each box. On your first month you'll receive the following:

A chic twist case to house your fragrance
A Vial with your fragrance of choice
Enough fragrance to last you 30 days
100% Authentic Designer Fragrance
A velvet sleeve to store your case & fragrance
Delivered FREE every month to your door
DEAL: Get 50% off your first box! Use coupon code HELLOSUB50.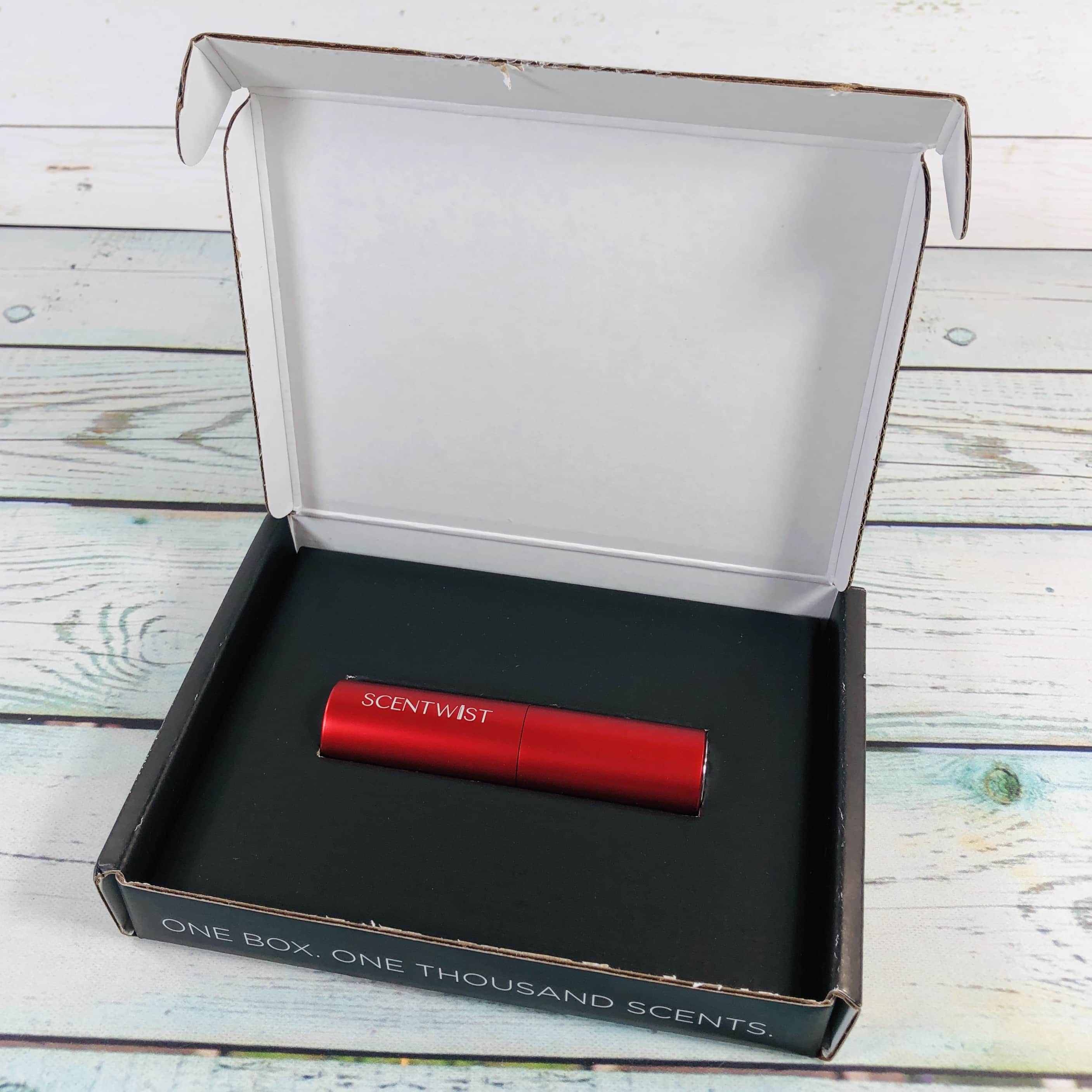 I started by taking a quick scent quiz and received some suggestions on what I should order, but then I perused the scents on offer and decided to fill up my queue with popular scents like Mon Paris and Black Opium.
I received my monthly scent in a simple black box placed in a mailer box. No cards or literature, Scentwist keeps it simple! Scentwist vials hold .27 ounces, or 8ml. It is enough for several sprays a day throughout the month.
Everything in my box!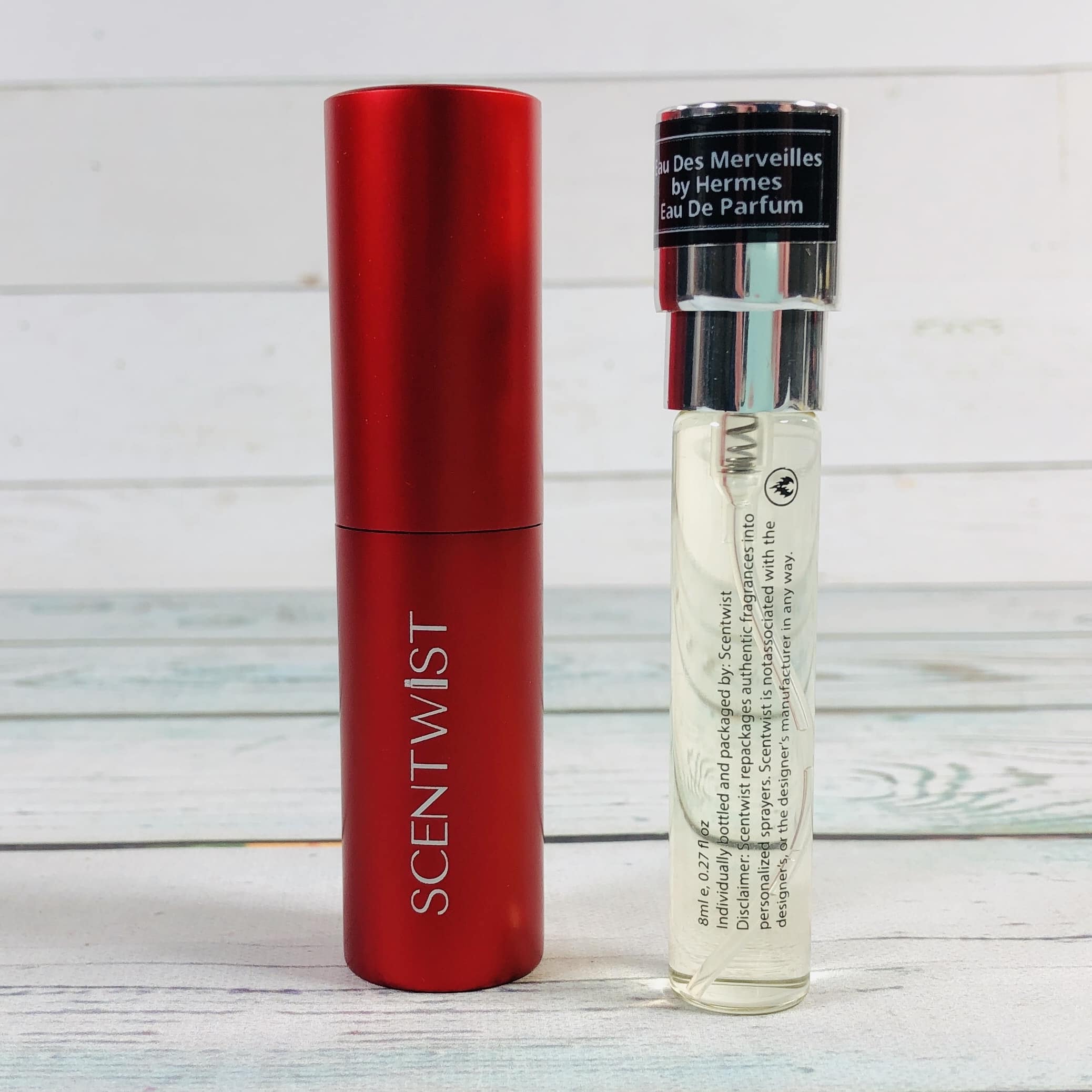 Hermes Eau Des Merveilles Eau De Parfum ($112 for 1.69 ounces) I went with a new-to-me brand because I guess I wanted to feel chic and the French are always so fashionable. At first blast I didn't love this, in fact, I thought it smelled like aftershave! Scent notes include orange, amber, cedar, and vetiver. It is a warm scent, not really any florals in its makeup. I caught a powdery vibe and there's a hint of something unpleasant from my chemistry perhaps. I gets better though as time goes on and it mellows and yet deepens a bit.
Every quarter you will receive a new case for your scent vials so you can grab the one that suits your fancy. Just place your scent in the bottle and give it a twist to either hide or reveal the nozzle.
I am always intrigued by the scents available on the Scentwist website and since they have such an unusual selection of fragrances I tend to pick bolder choices rather than playing it safe. I might set this one aside and bring it back out in the fall, it is missing that citrusy feeling I was looking for but the deeper notes might play better in autumn. I think the biggest value for me is in getting to choose pricey fragrances for a fraction of the price of a full bottle! My value for this month was around $17.90, which is more than the price paid for the box, but it was also exciting to try a fancy French fragrance!
What do you think of this month's Scentwist box?