Scentbird is a monthly perfume and fragrance decanting subscription, although you can now subscribe and receive makeup, skincare, body care, and even candles! With Scentbird, you get a thirty-day supply of perfume every month – Scentbird takes authentic perfumes and decants them into travel sprayers. There are over 450 fragrances to choose from and Scentbird adds new ones every month! You can save when you purchase a multi-month subscription, or even arrange to receive perfume every other month. 
Scentbird is about the fun and magic of fragrance. We designed Scentbird for the pickiest girl- or boy- to let you date luxury perfumes before marrying them.
Everything in my box! You can go with the scent of the month, which for June was fresh Hesperides Grapefruit, or fill up your queue with scents that sound interesting to you. I went for the scent of the month because it is one of my favorites! The scent coming up for July will be Love High from Confessions of a Rebel.
I received a magazine insert with two scent strips on it.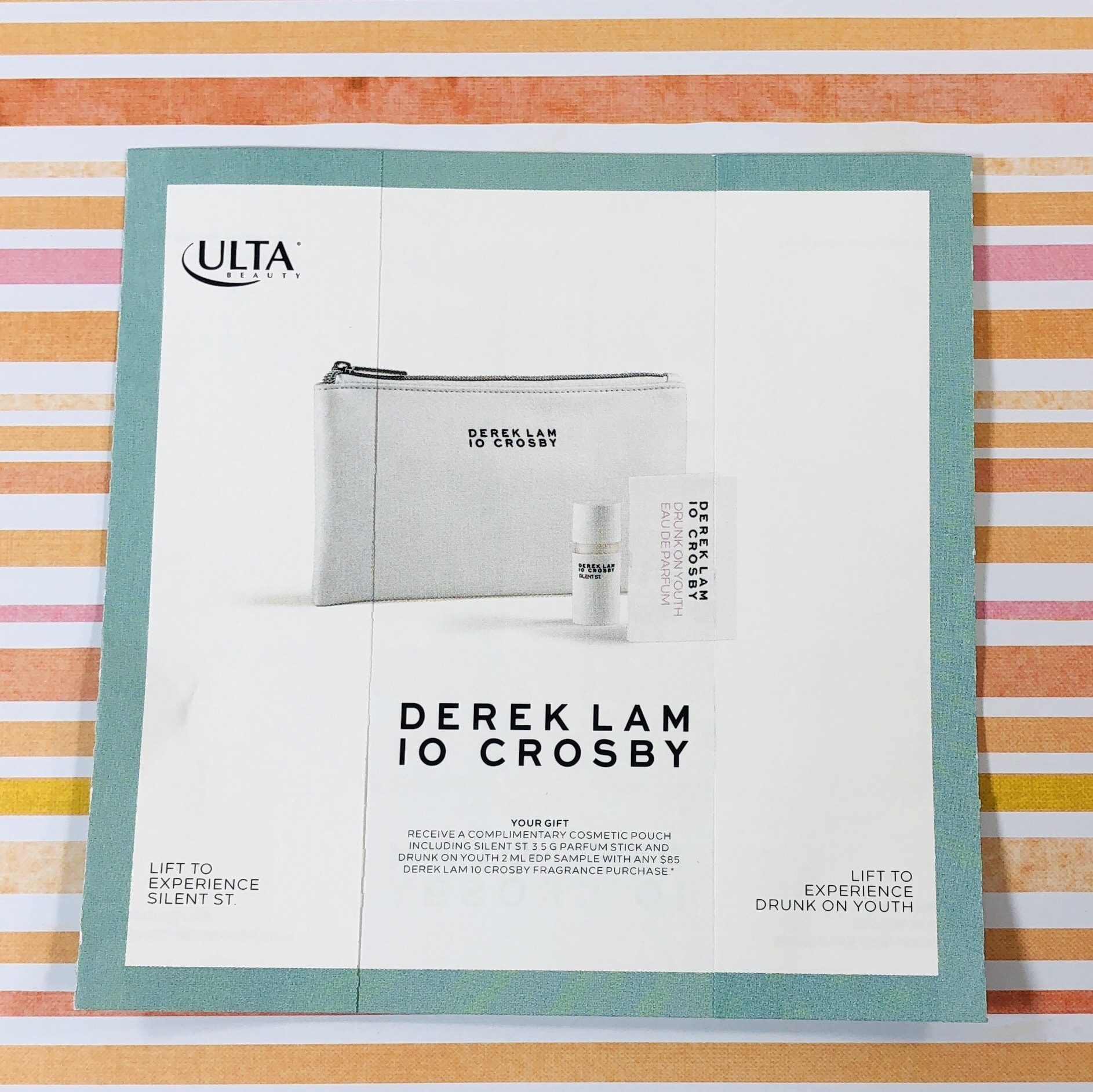 It looks like the scent strips are from Ulta, and they have two fragrances to sample that are carried by Scentbird.
I received a card for the scent that I chose.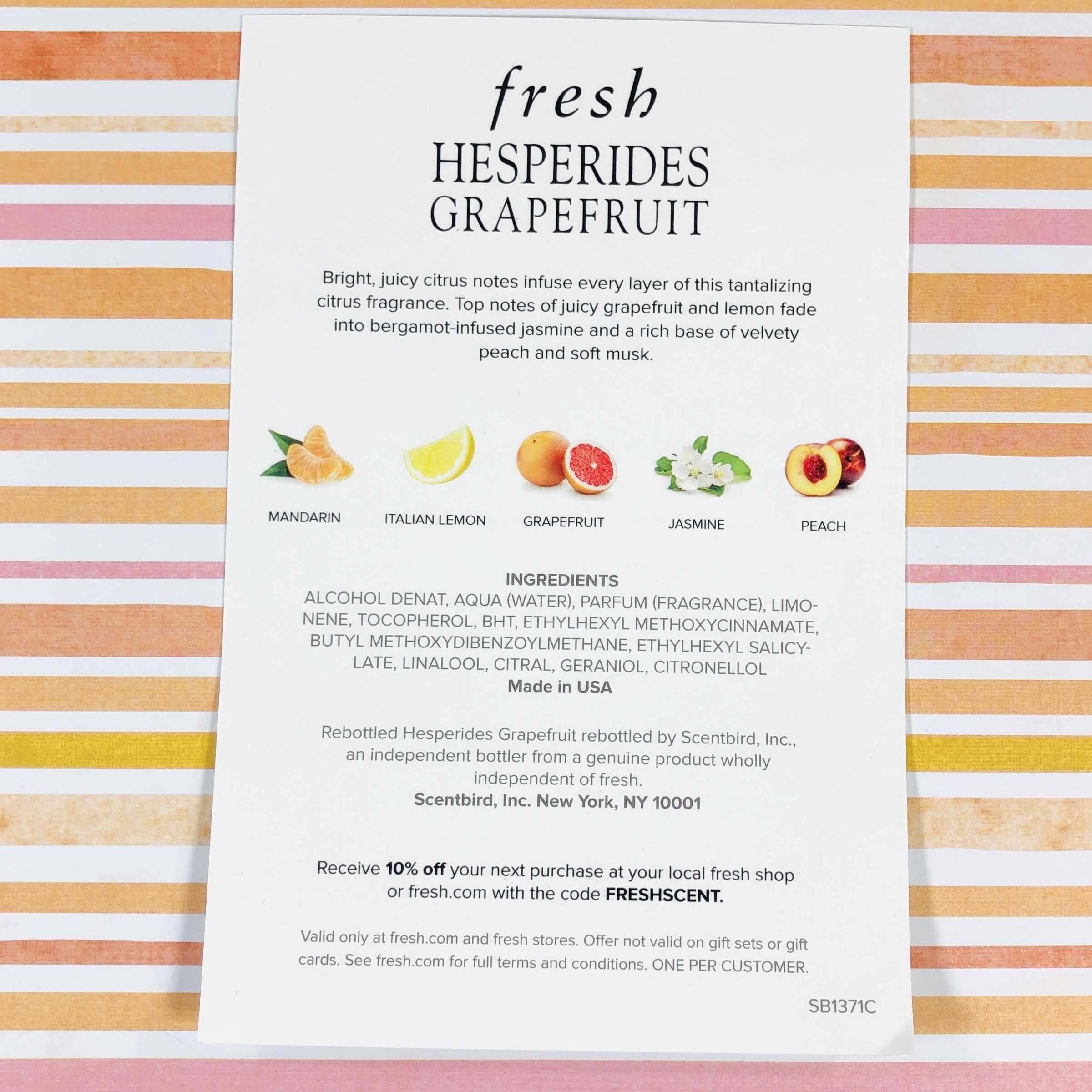 The back of the card listed scent notes, ingredients, and even had a coupon code for fresh.com.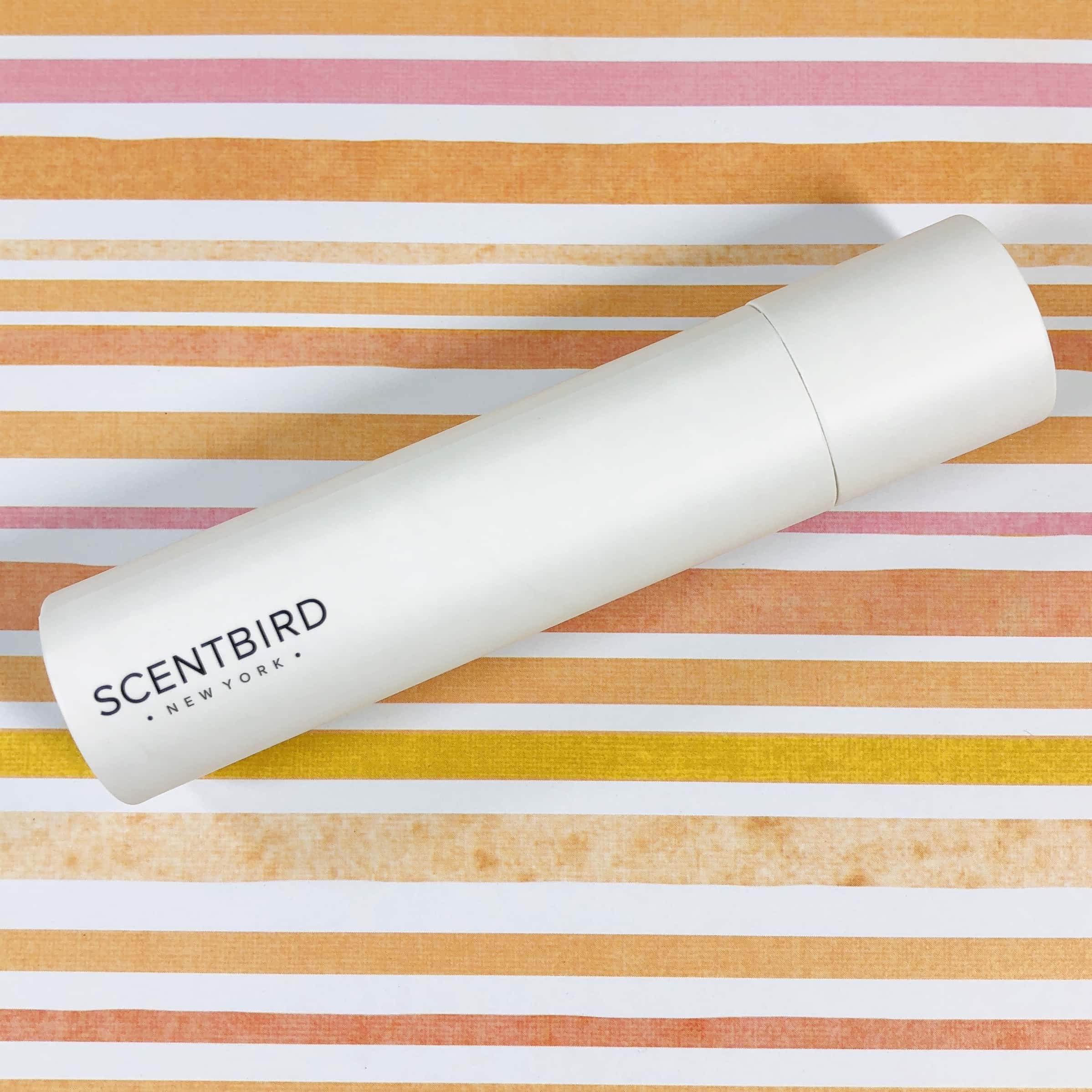 My perfume was kept safe in a cardboard holder.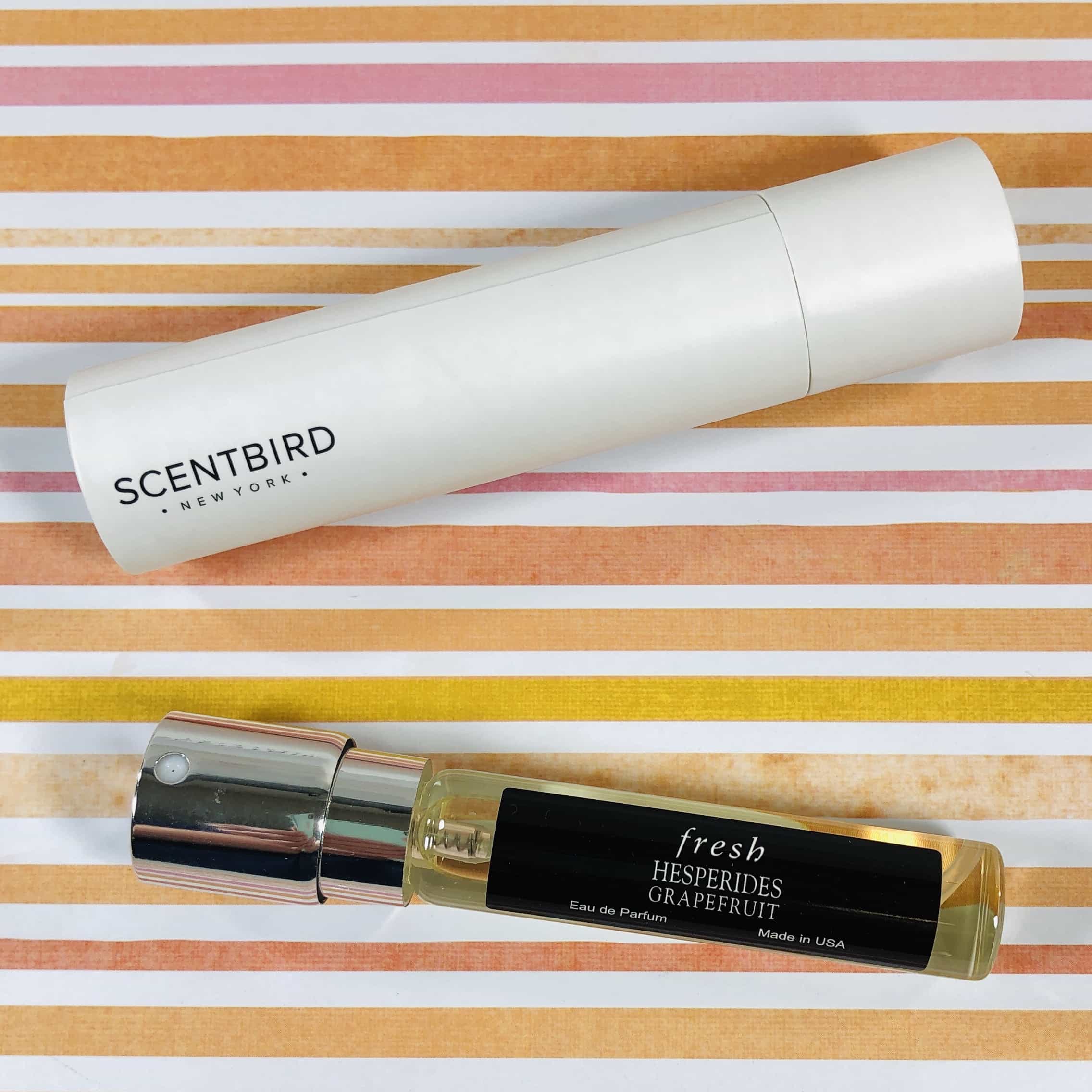 Fresh Hesperides Grapefruit Eau De Parfum ($50 for 1 ounce) I once bought this scent from Sephora, a 10ml rollerball is about $25, but returned it because the scent didn't last as long as the one I had sprayed on in-store. I was hoping this one would last longer but it has the same longevity, which unfortunately isn't long at all, an hour tops.
The scent is bracing and smells just like fresh cut grapefruit! Supposedly it has notes of jasmine, peach, and mandarin but all I can smell is grapefruit.
Scentbird lets users rate their fragrances and if you hover over the different categories you can see what others thought about a scent. Most people who rated this scent thought it was citrusy, no surprise there. You can also click to find similar scents, or scents from the same brand.
You will receive a case to hold your scent, it comes in the first shipment, and you can order more cases in different colors.
I really enjoyed my scent from Scentbird! It doesn't last long at all but it makes me happy and I really enjoy it, it smells fresh, clean, and a bit sweet. I liked having the scent strips so I could see whether or not I would like to add those scents to my queue, I've long thought Scentbird should send something similar with the next month's scent featured. Scentbird was off last year but they seem to have things ironed out and I have been receiving my scents in a timely manner. I also appreciate that I can switch it up by ordering skincare or candles if I am on perfume overload.
What's in your Scentbird queue? Let me know what scent you're wearing now in the comments!