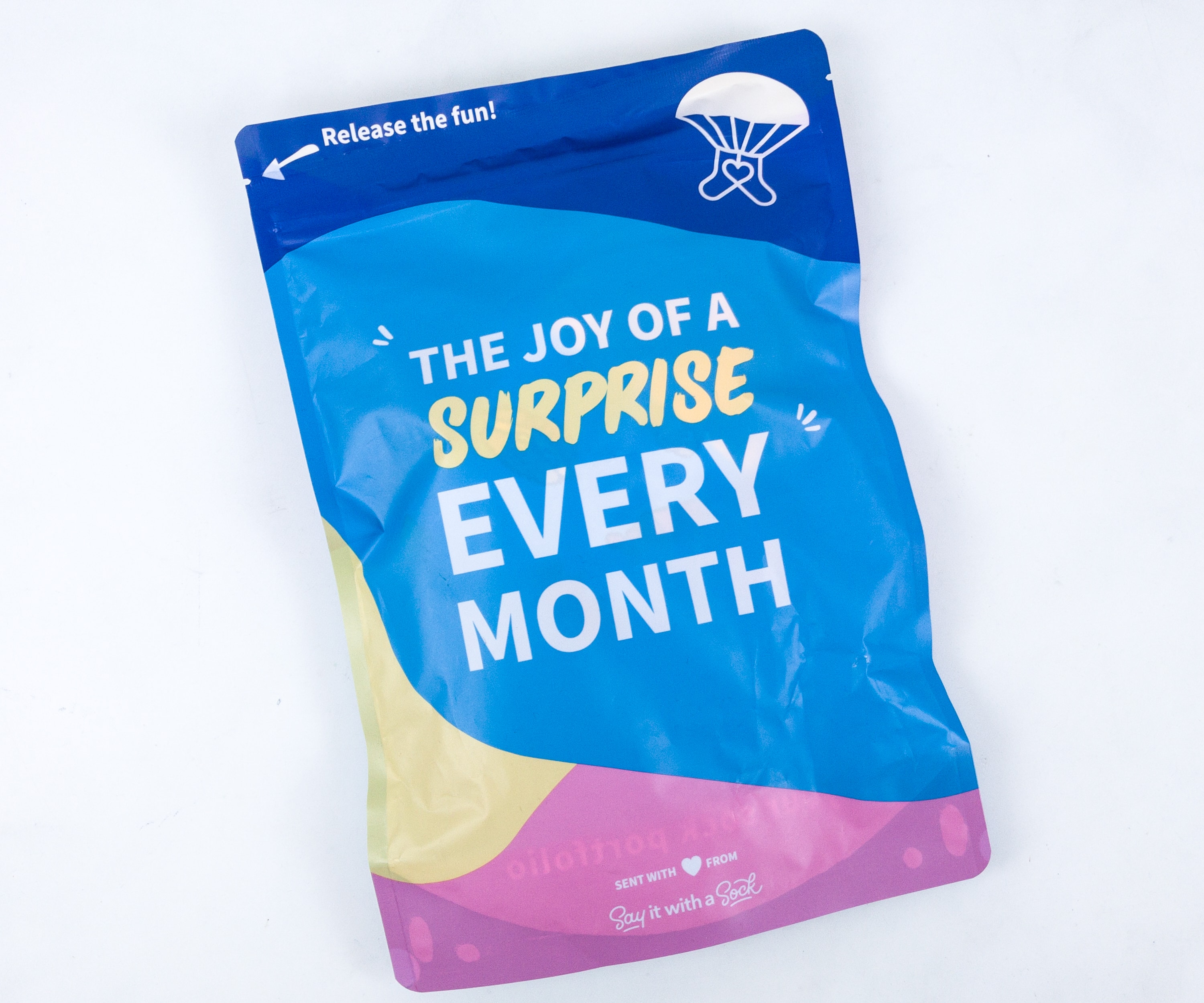 Say it with a Sock is a monthly sock subscription that sends high-quality cute and/or funky socks to your door. You can also gift this sock club to someone special who likes really cool socks and they will receive a note to go along with their new warm fuzzies. This sockscription sends only brand name socks.
This subscription is available for men, women, or children in 1, 6, and 12-month terms. Adult subscriptions include one or two pairs a month. Kids' subscriptions include two pairs a month. With all subscriptions, you'll get a style quiz to help personalize your subscription!
This is a review of the Kids' 2-Pair Sockscription ($13.99 + free shipping).
DEAL: Save 15% on your order with coupon code SOCKS15 or get your first pair for $11.99 with coupon WELCOMETOTHECLUB.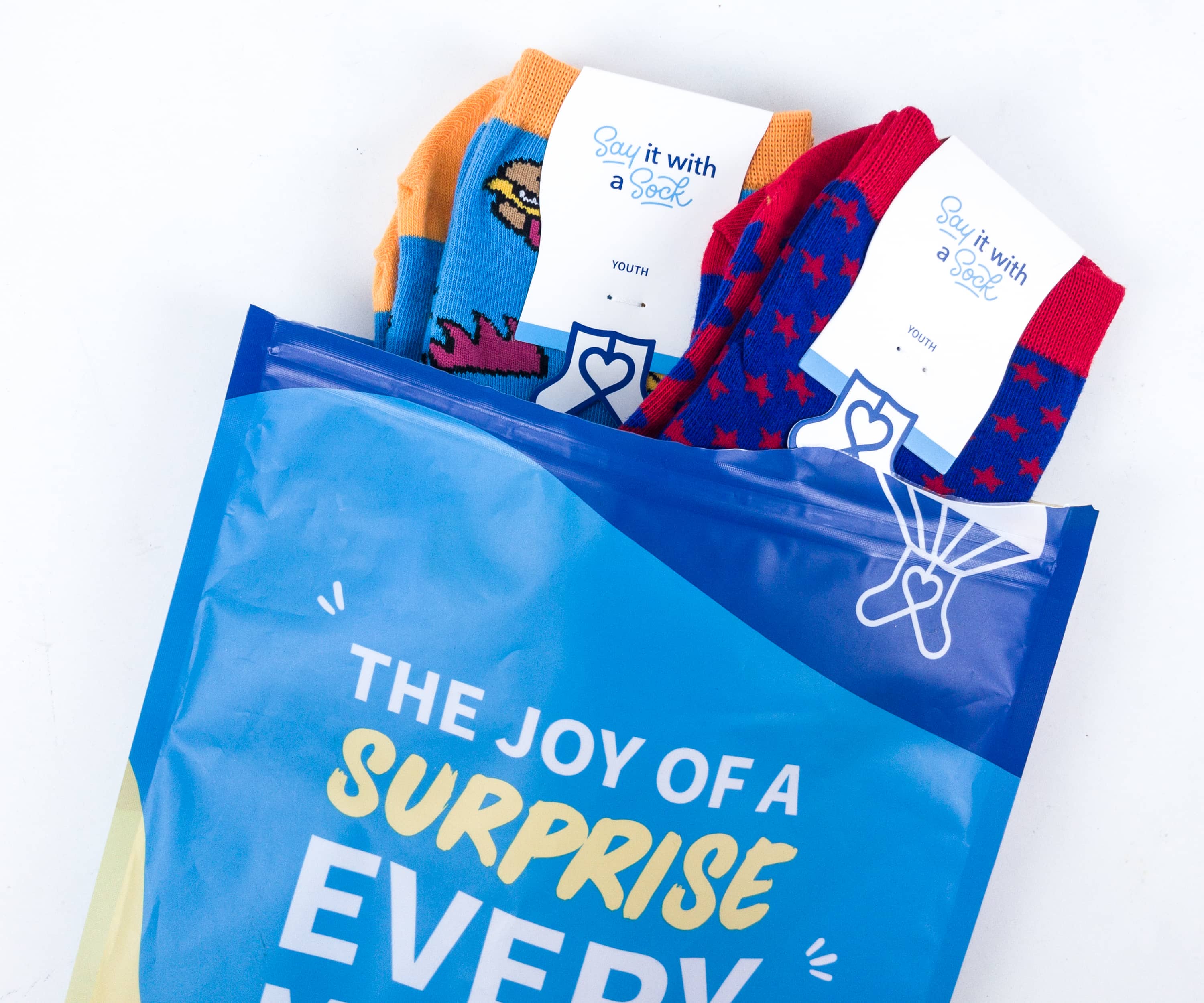 The socks arrived in a poly mailer!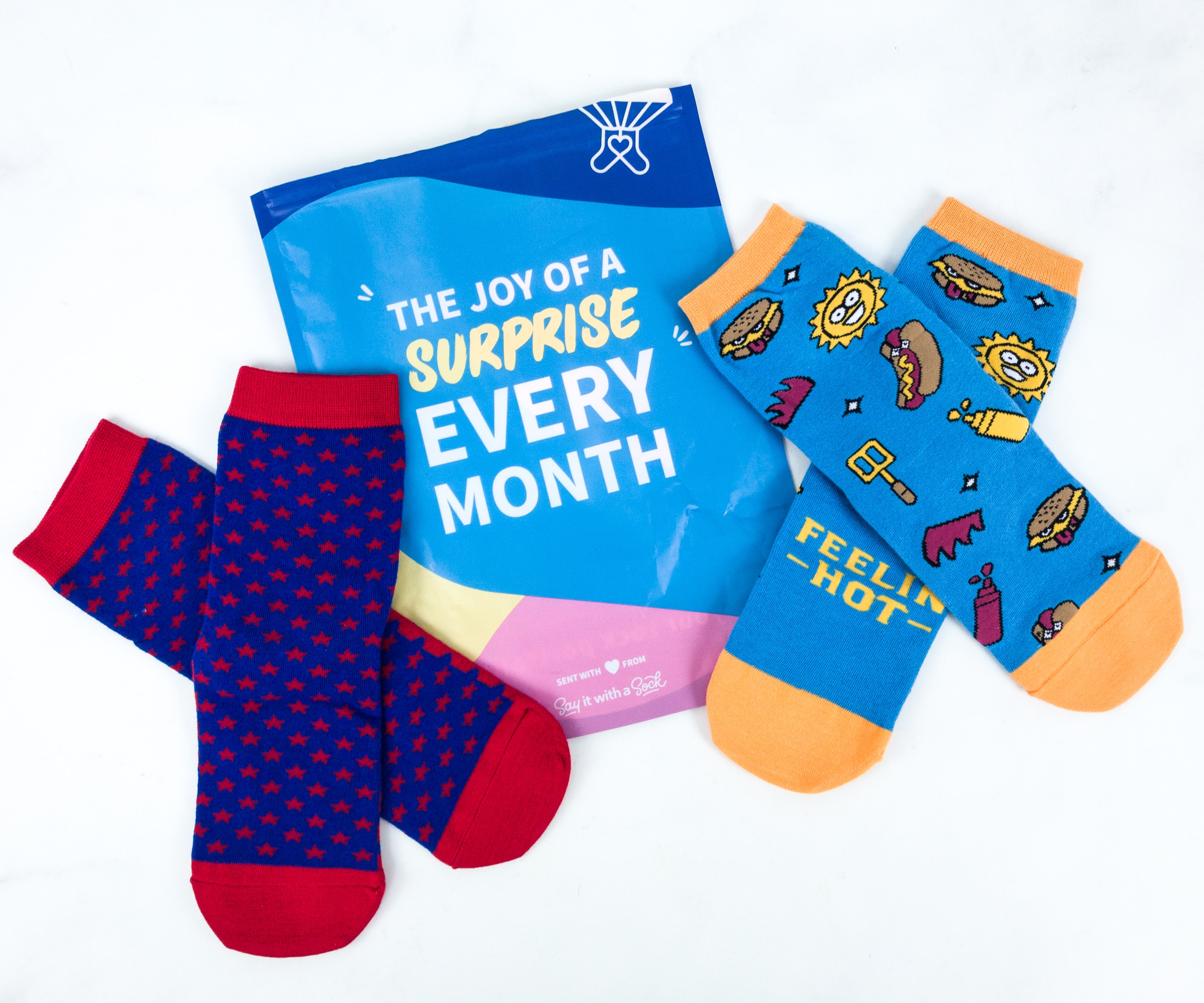 Everything in my pack!
The socks are for kids 7-10 years old, so they made sure that the colors are vibrant and the designs are lively.
This month's socks are made from 70% cotton, 25% polyester, and 5% spandex.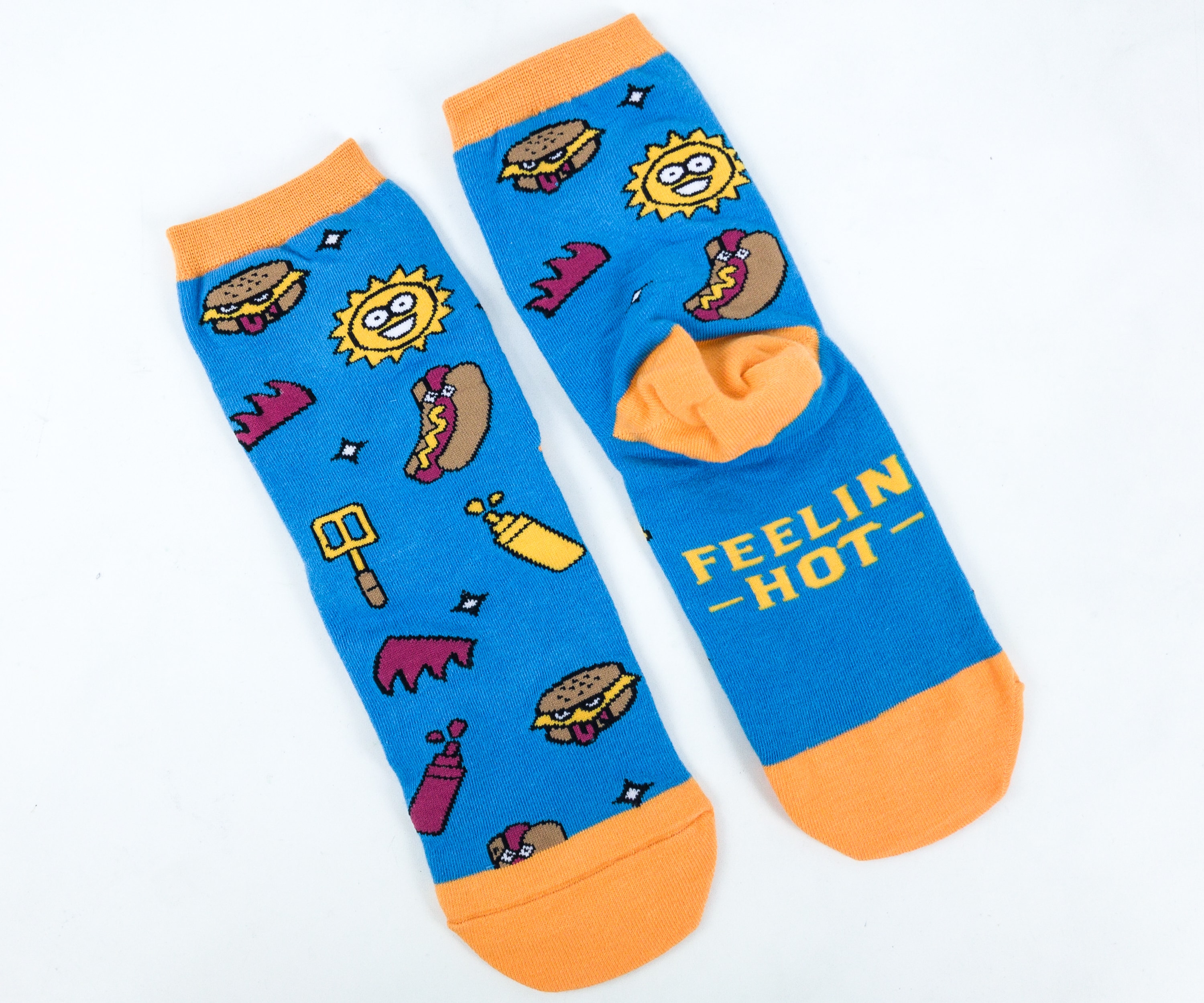 The first pair of socks features a well-coordinated combination of blue and orange colors. Blue is the base color and the cuffs, heels, and toes are in orange.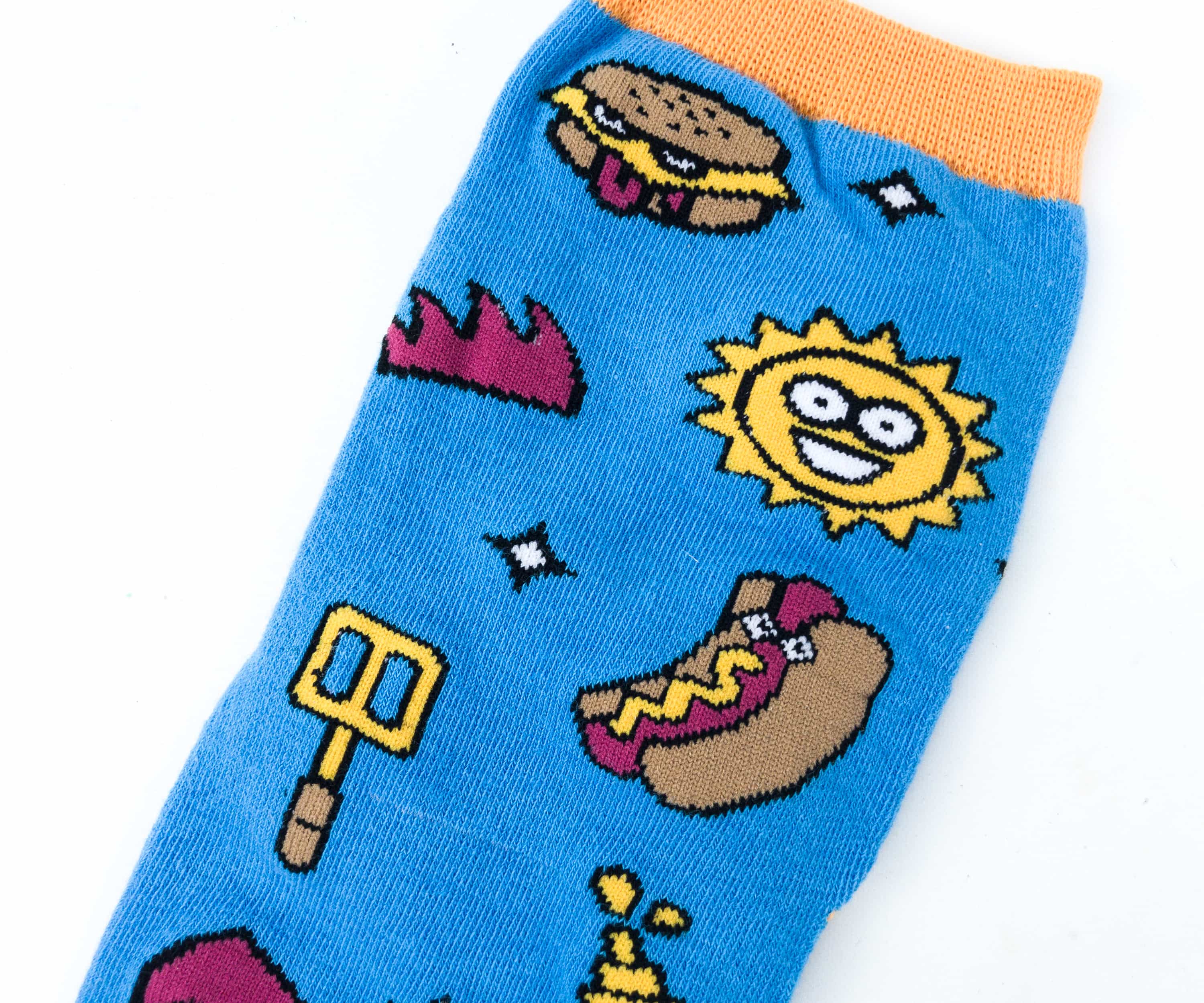 Aside from its color, the design looks really fun too! There are hotdogs on a bun, hamburgers, and more!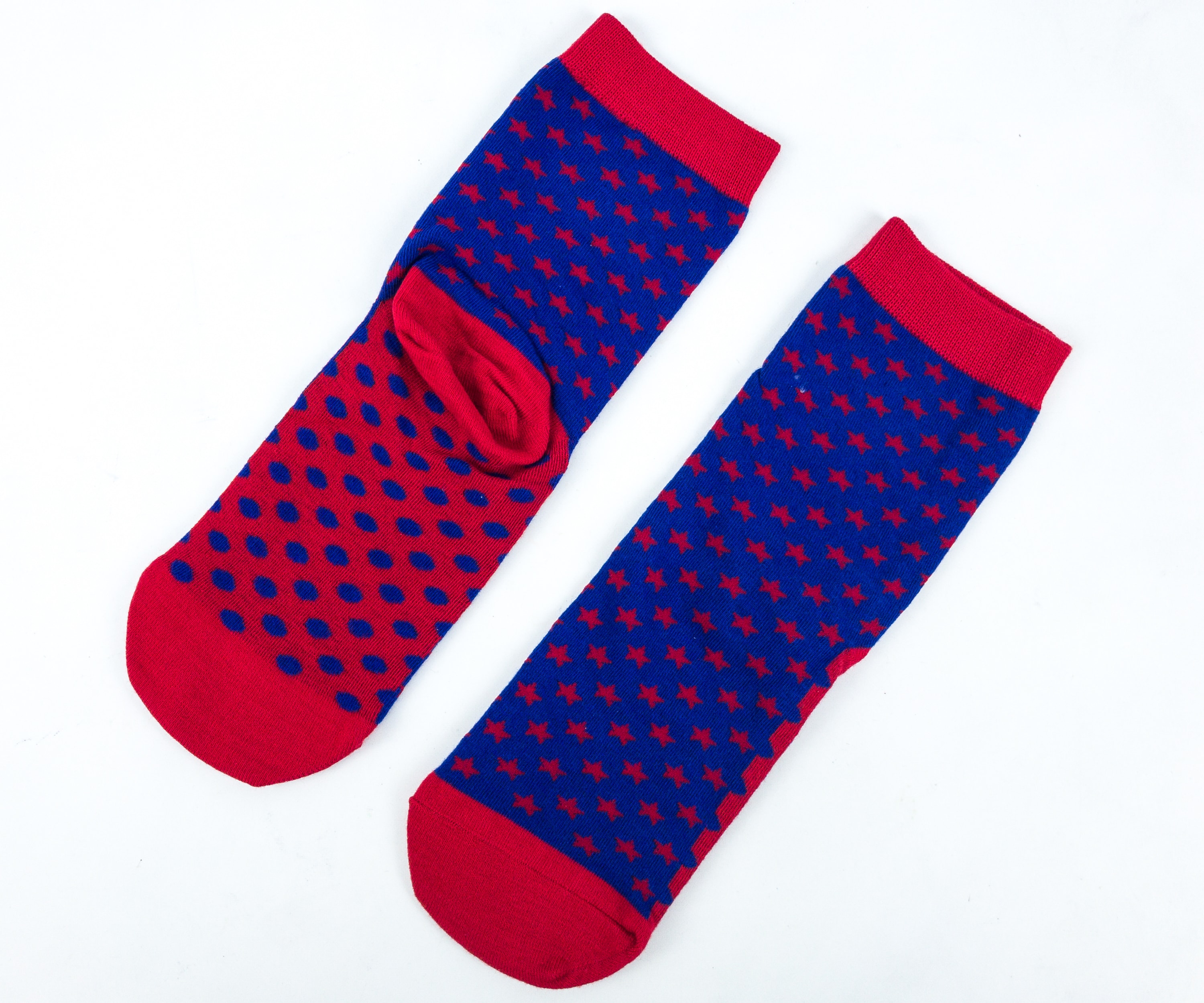 Contrasting colors seem to be a really great design for socks. The next pair is in red and blue.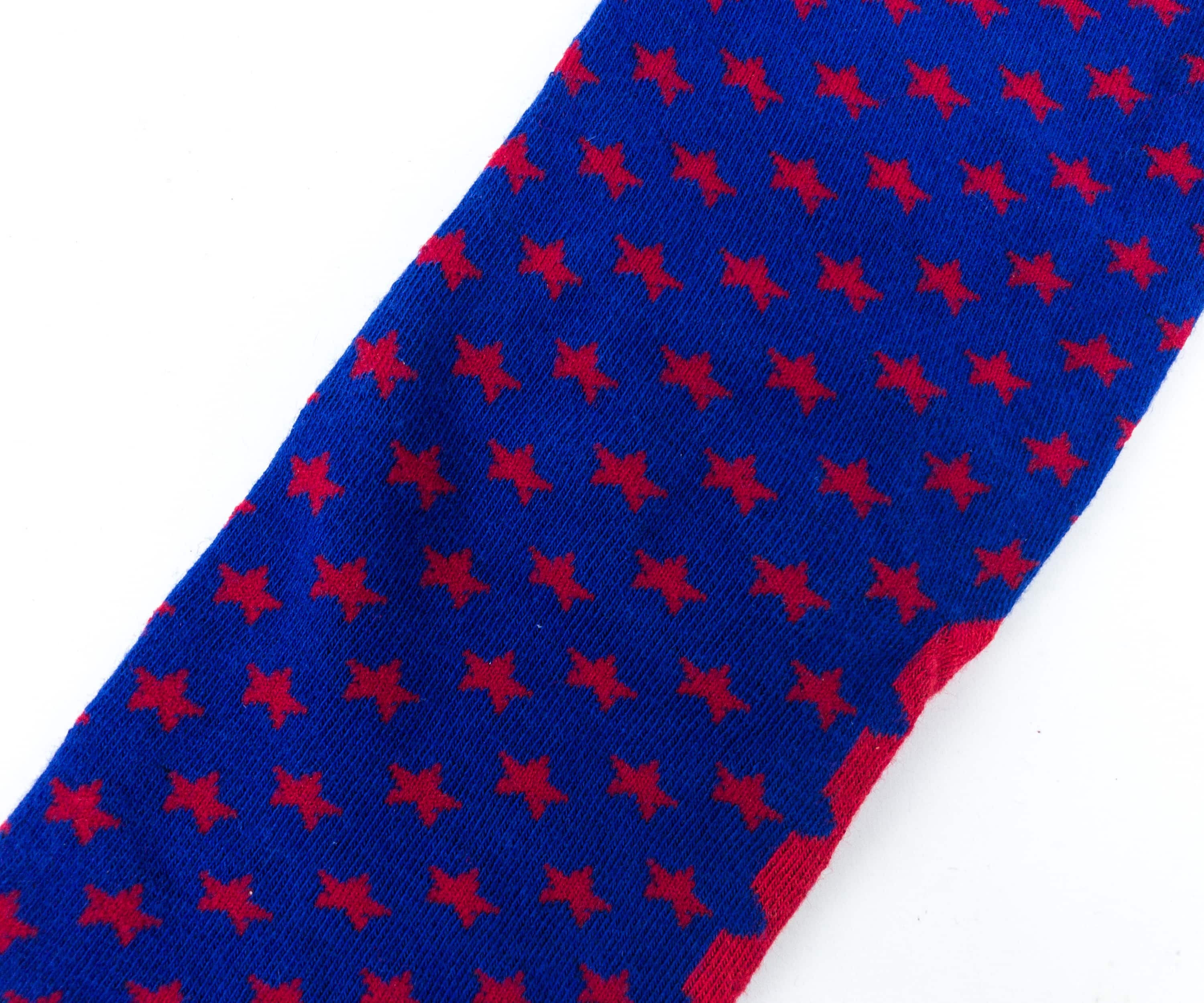 The upper part of the socks features a blue base color with red stars printed all over. On the instep is the opposite, a red base color with blue polka dots. These socks are adorable!
My kids definitely loved all the socks from Say It With A Sock this month! Both pairs we received are not just comfortable to wear but are unique and well-designed too. This sockscription is a really a convenient way to add a hippy touch to our already stylish collection of socks. If your kids are really into socks or you just want to send a gift to someone special, this is definitely one of the best choices!
What do you think of this month's Say It With A Sock?