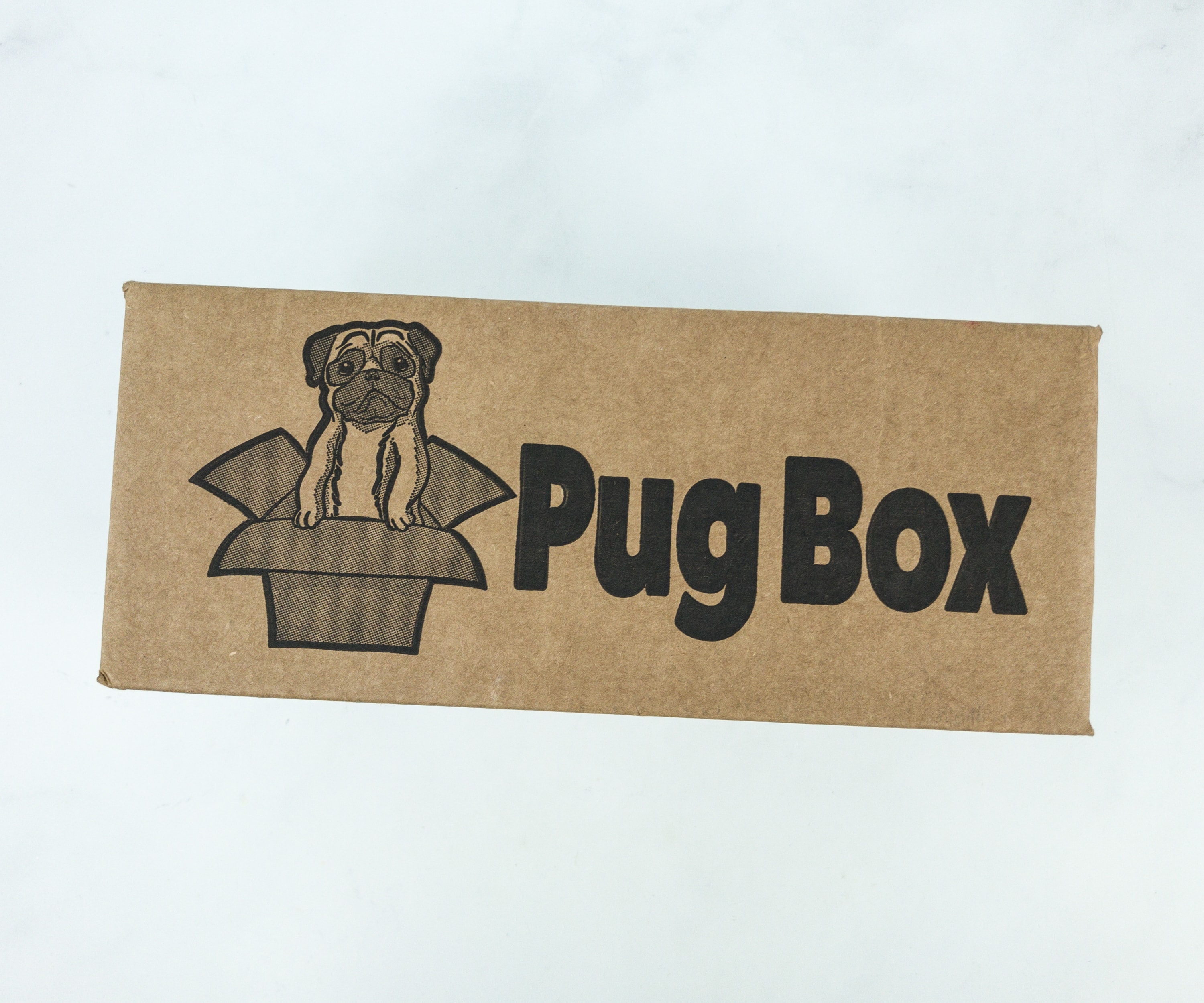 Pug Box is a monthly subscription built for adorable pugs and their owners! Each monthly box contains fun toys and delicious treats for the dog, as well as a cool pug-themed item for the human. The regular Pug Box is priced at $27.50 a month and contains 4-6 items, while the Premium Pug Box is $36.50 a month and contains 5-7 items.
This is a review of the Premium box!
DEAL: Get $5 off on your first box! Use coupon code HELLO5.
The box is full of fun items for pugs, and there's an info card on top of them.
The items were also wrapped in white tissue wrapper.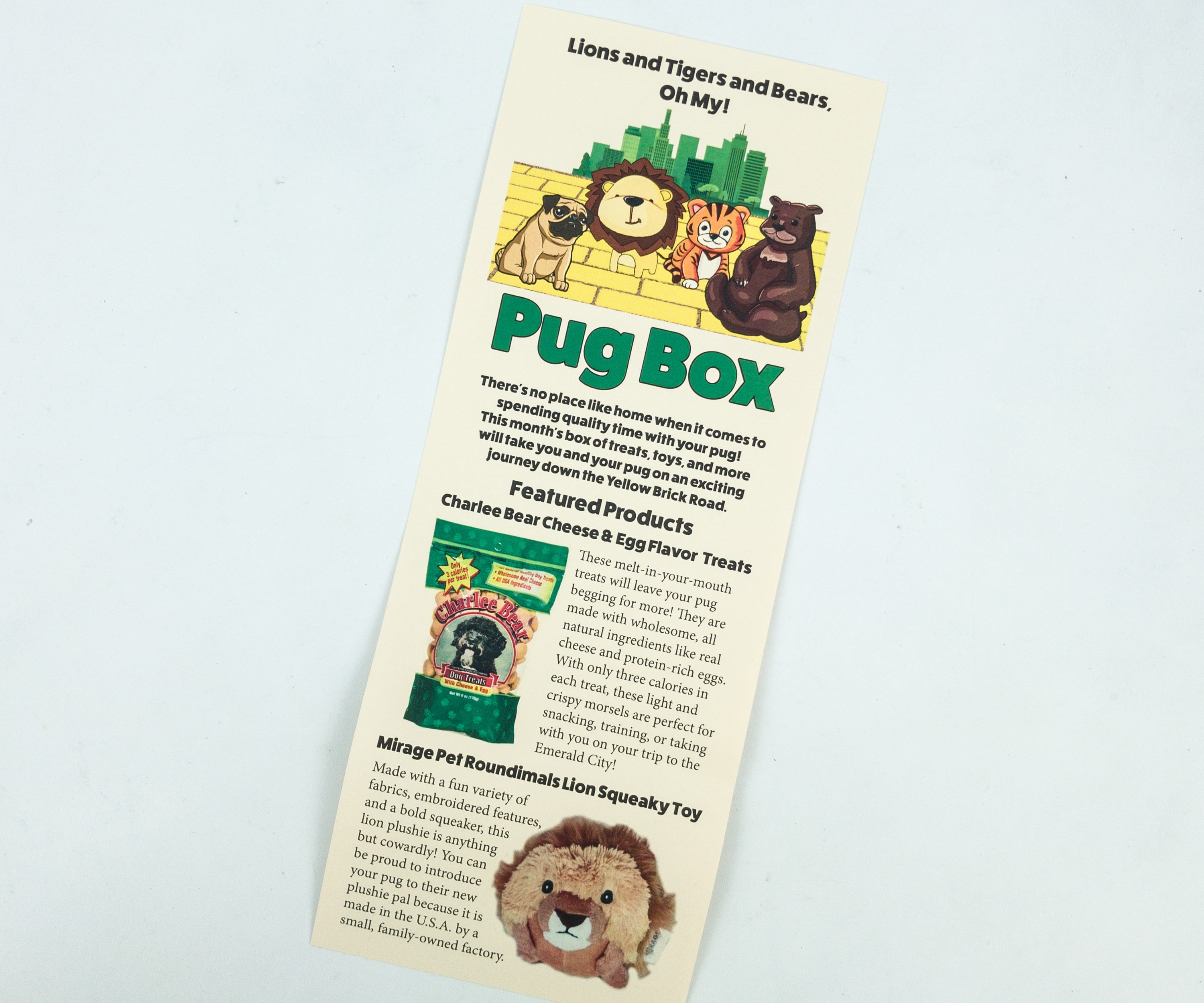 The card has all the details about this month's items.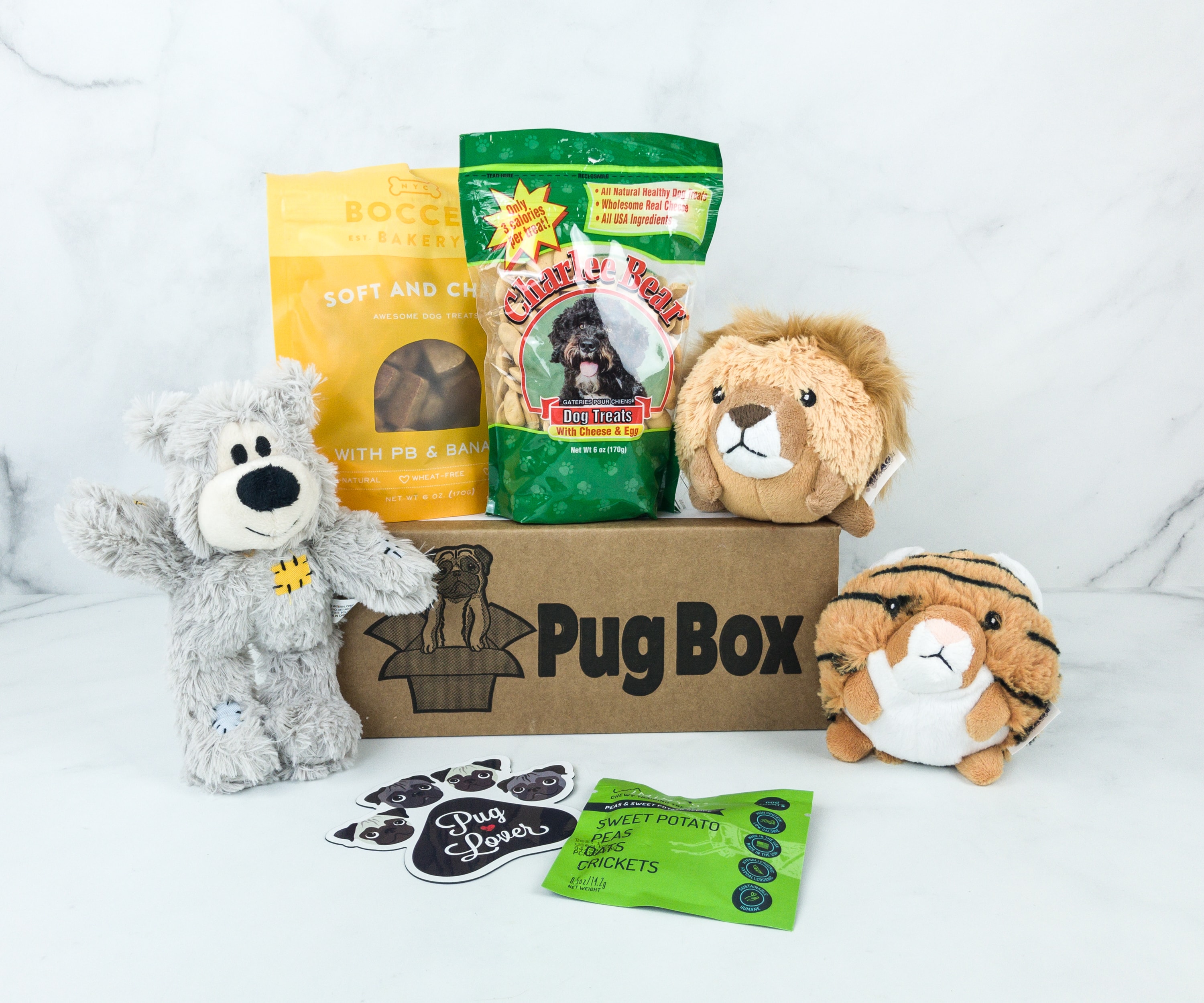 Everything in my box!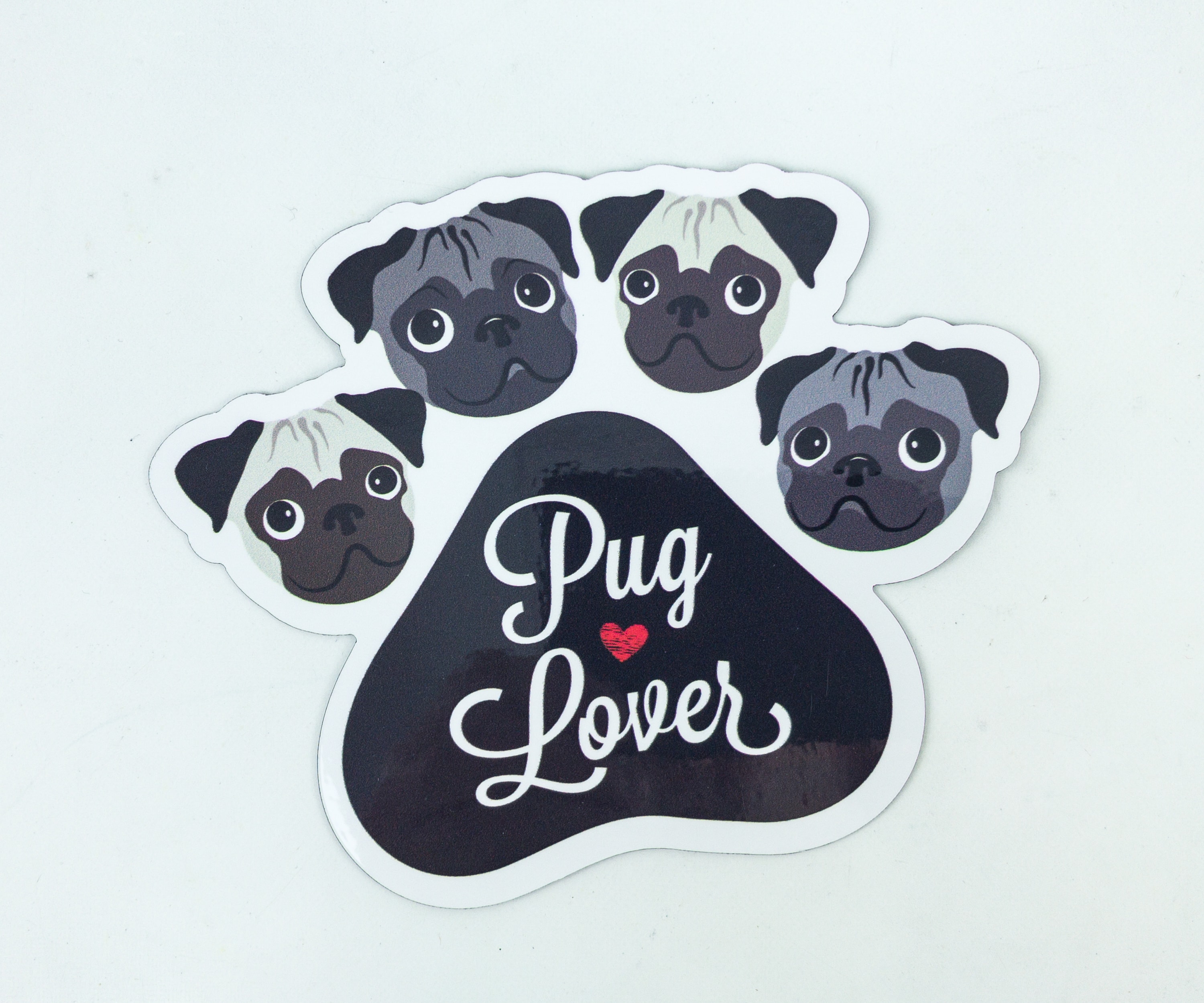 Pug Lover Magnet. It's the cutest magnet I've ever seen! It's shaped like a paw and it says "Pug Lover!"
It doesn't easily slip down, that's why I'm putting it on my refrigerator.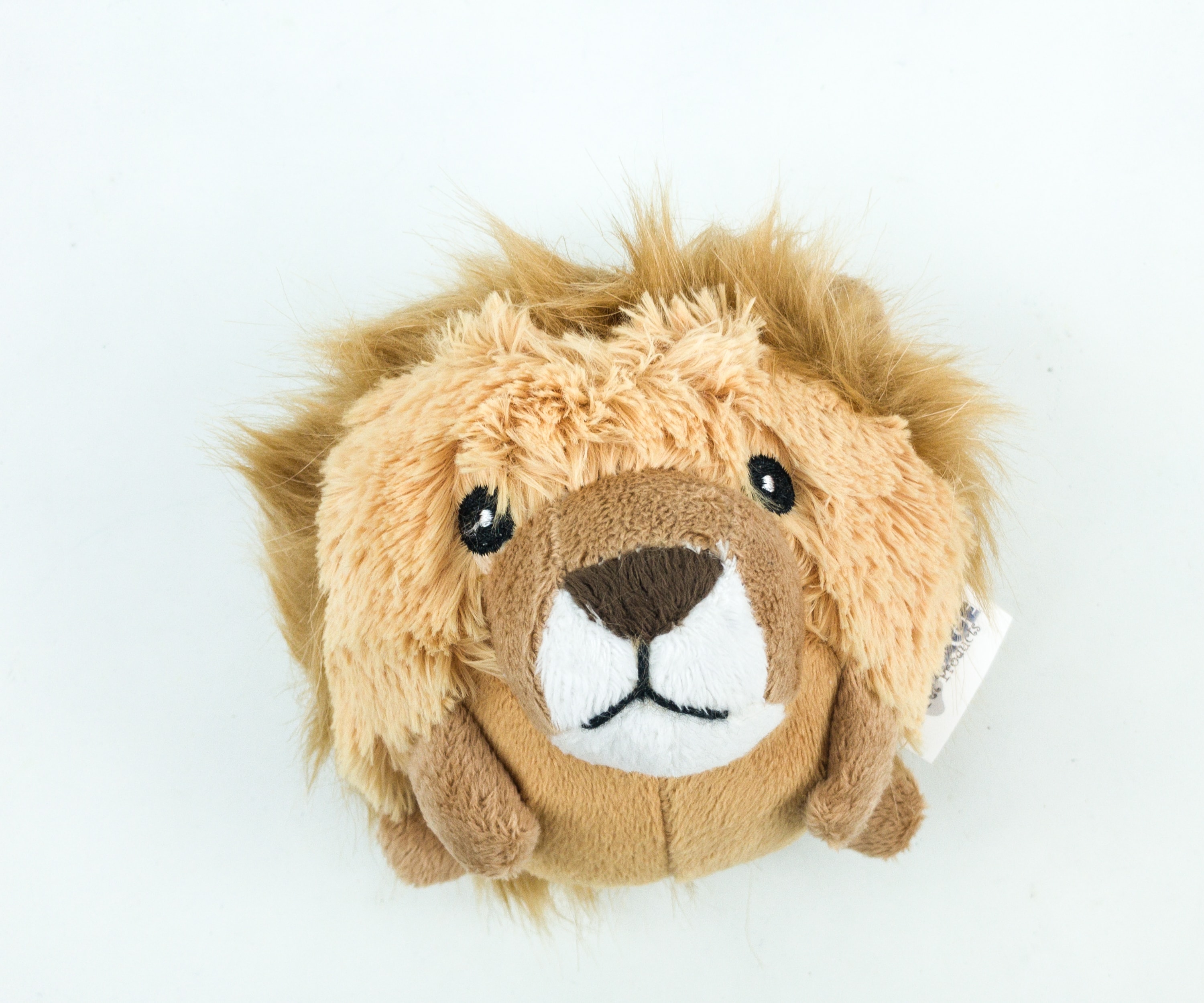 Mirage Pet Roundimals Lion Squeaky Toy ($7.35) My pup has found a new companion in this toy. It's a cute and squishy lion that produces a squeaky sound that my pup loves.
Mirage Pet Roundimals Tiger Squeaky Toy ($7.35) There's another toy, and this time it's a squeaky tiger. My pup loves this one too. I think it's super cute.
This month's premium toy came with an information card.
Kong Wild Knots Bear Squeaks ($12.70) It's a teddy bear and it's specially made to keep my pup entertained!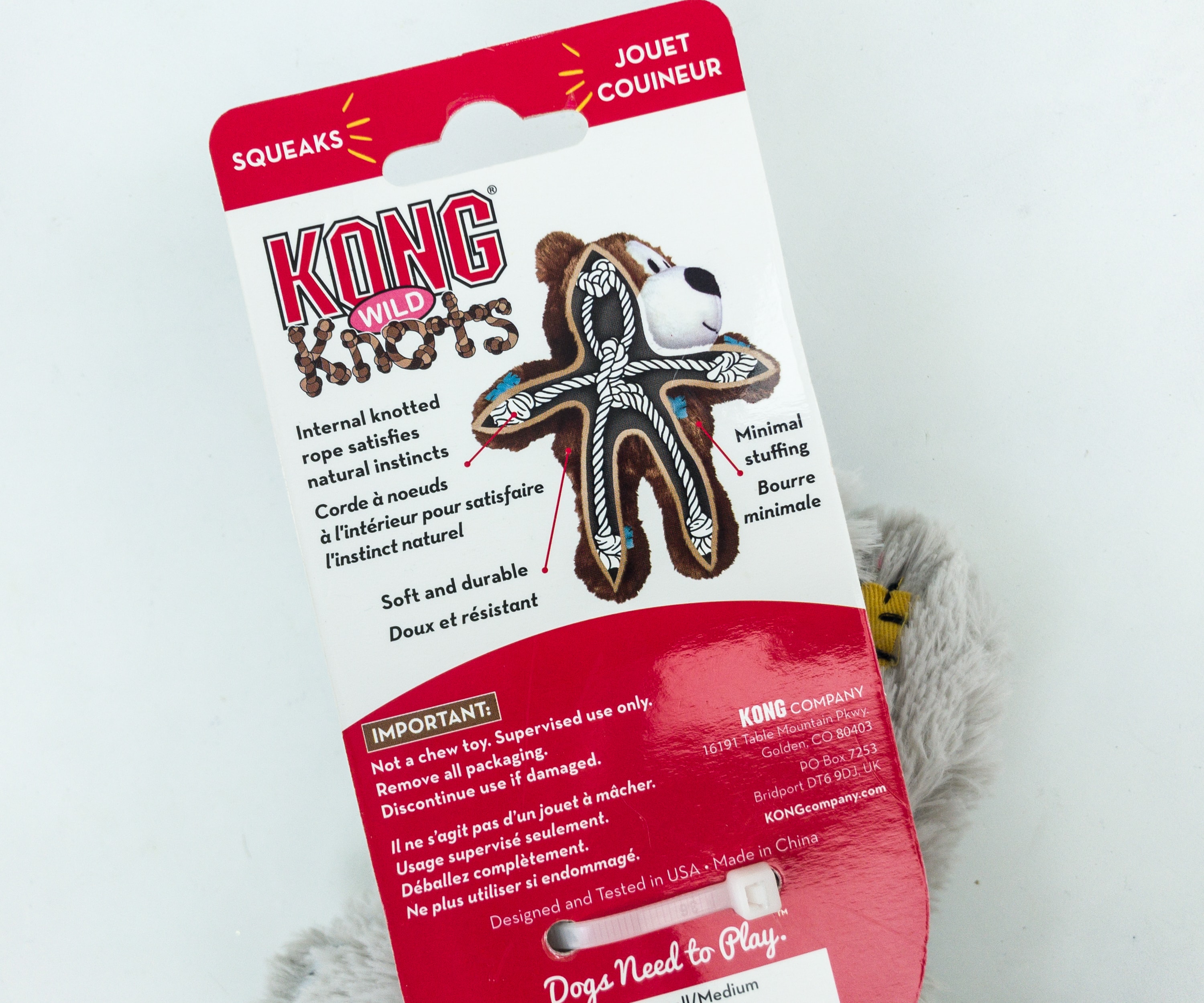 The tag has everything you need to know about the toy.
Soft yet durable, this gray teddy bear is filled with knotted rope inside with only minimal stuffing.
It squeaks too!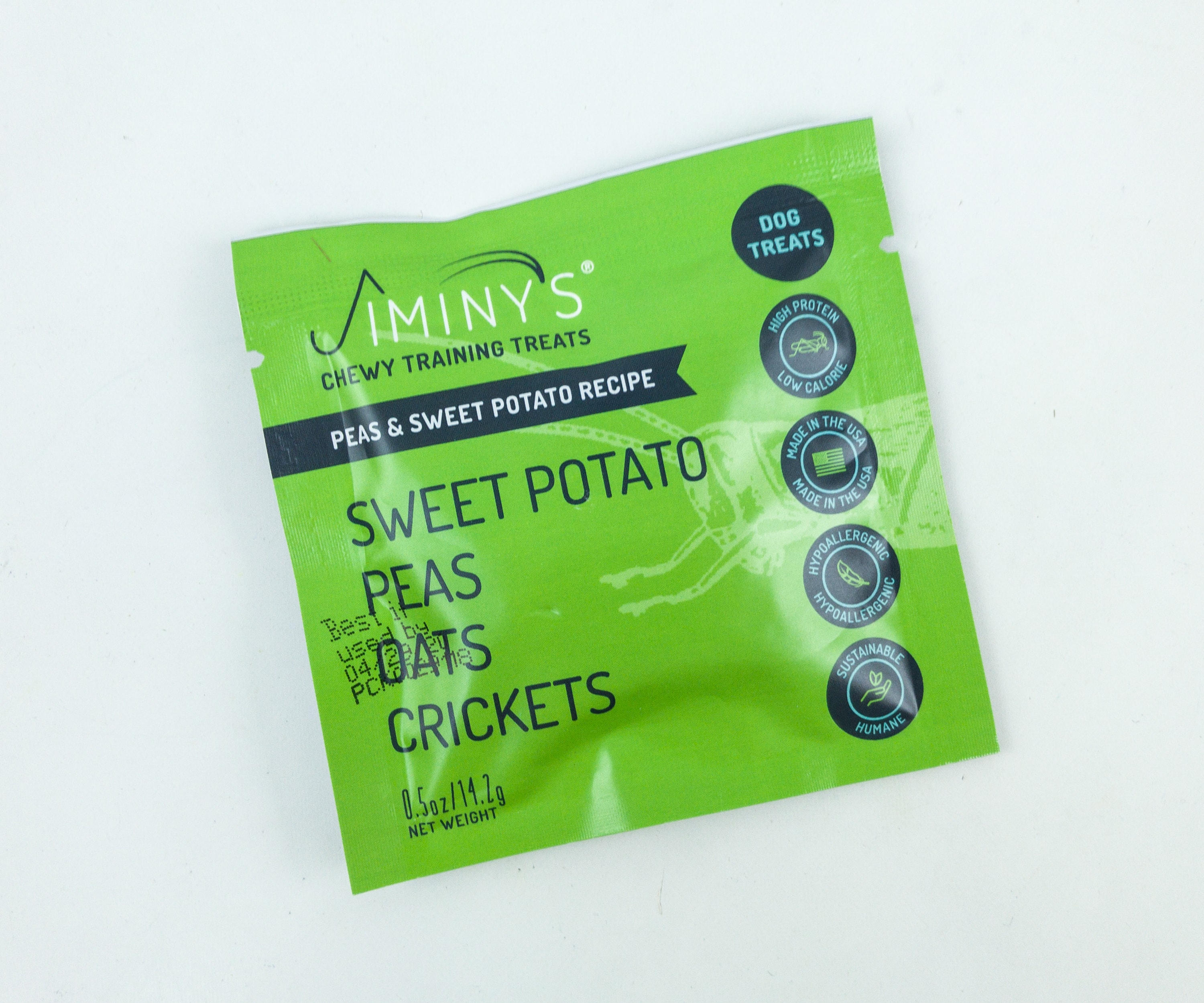 Jiminy's Sweet Potato Peas Oats Crickets Chewy Training Treats ($0.98) Of course, my pup got some yummy treats too! This one is a bag of training treats made with sweet potato, yellow pea, oats, and crickets!
According to the packaging, this is a sustainable treat because of the cricket protein that they use.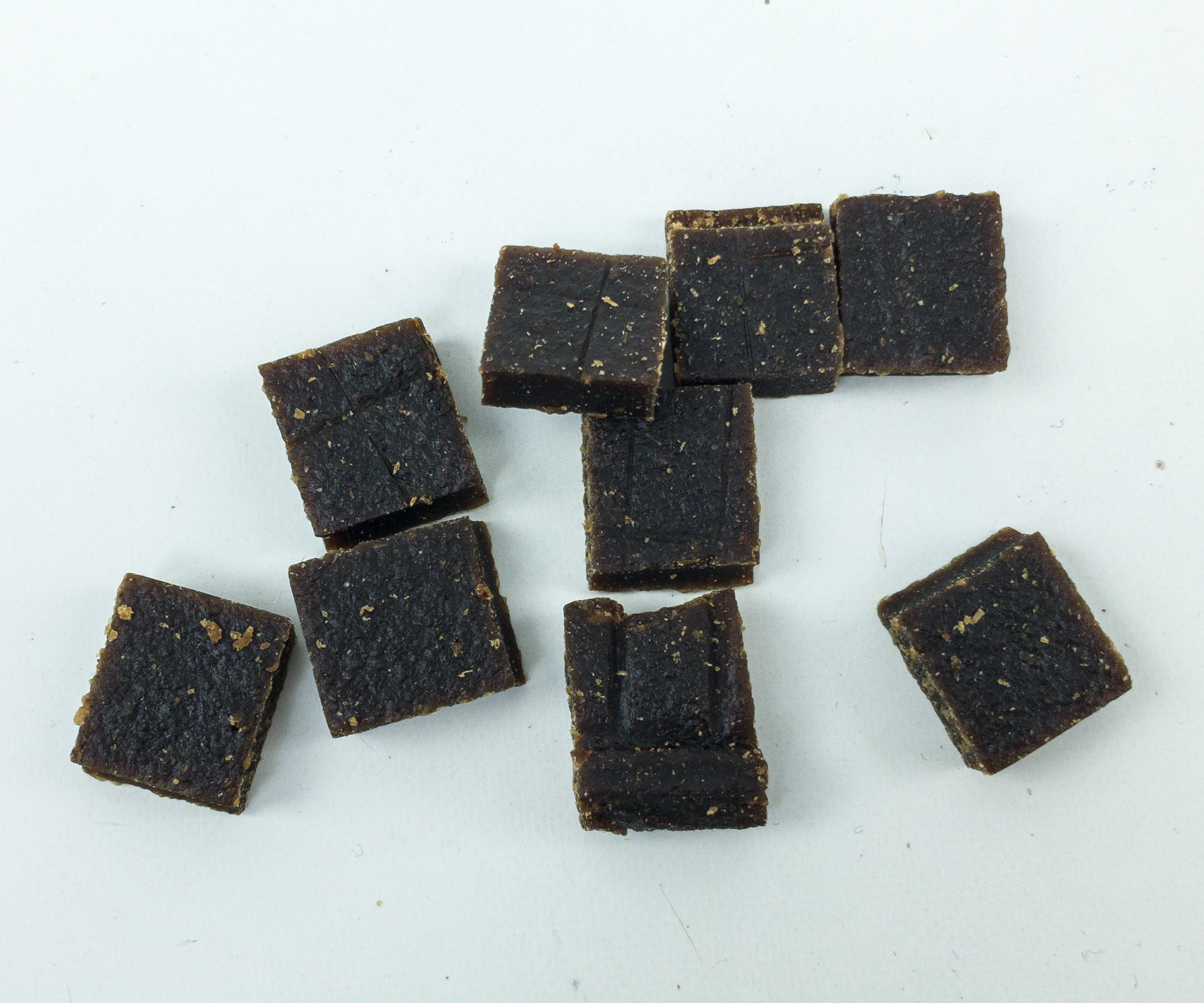 Each piece is square-shaped. You can break them down into small pieces for small dogs.
Charlee Bear Cheese & Egg Dog Treats ($3) Cheese and egg were combined in these biscuits for dogs!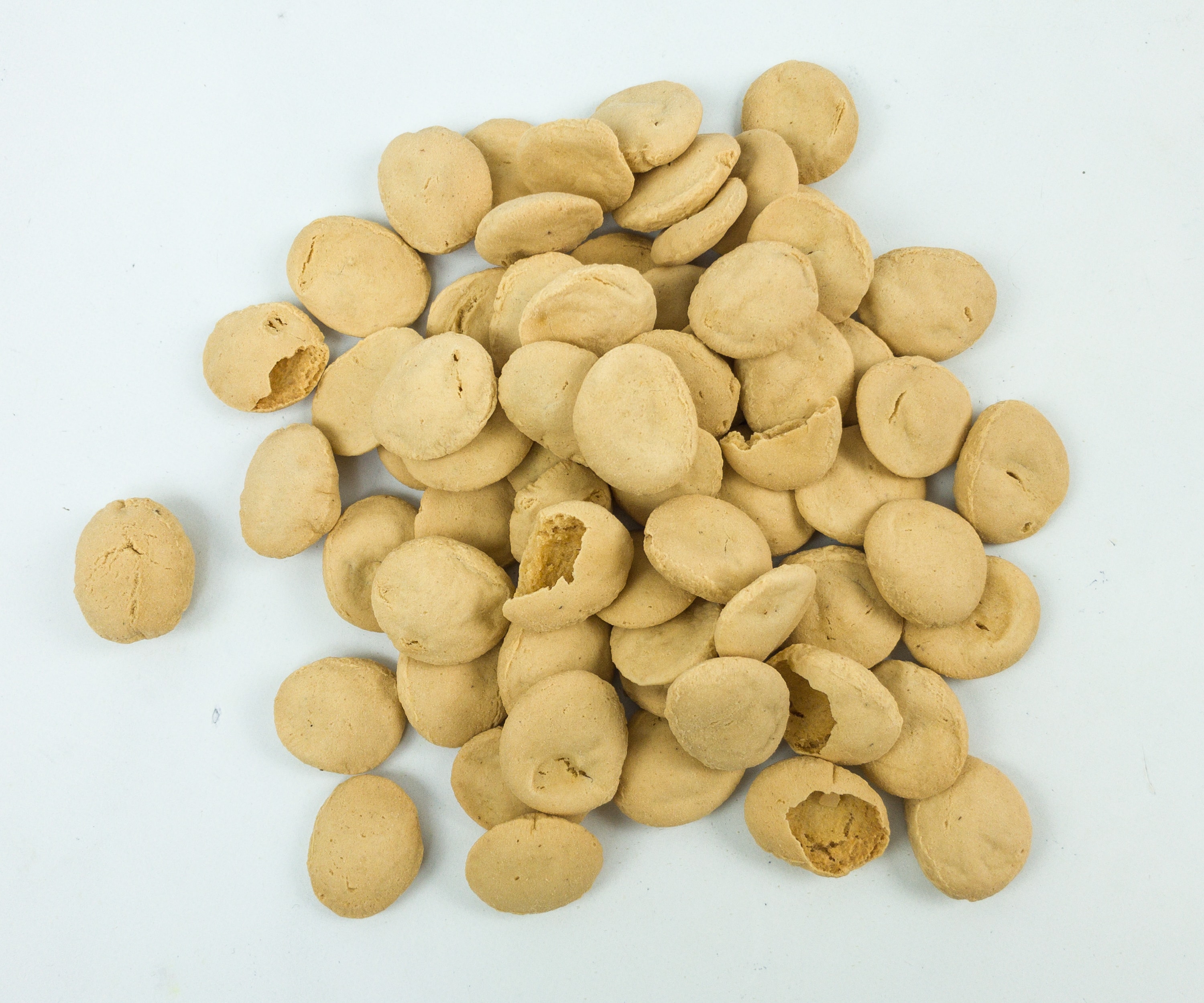 The biscuits are made with wholesome ingredients and packed with natural protein and fiber. They're great as snacks or even as a training reward.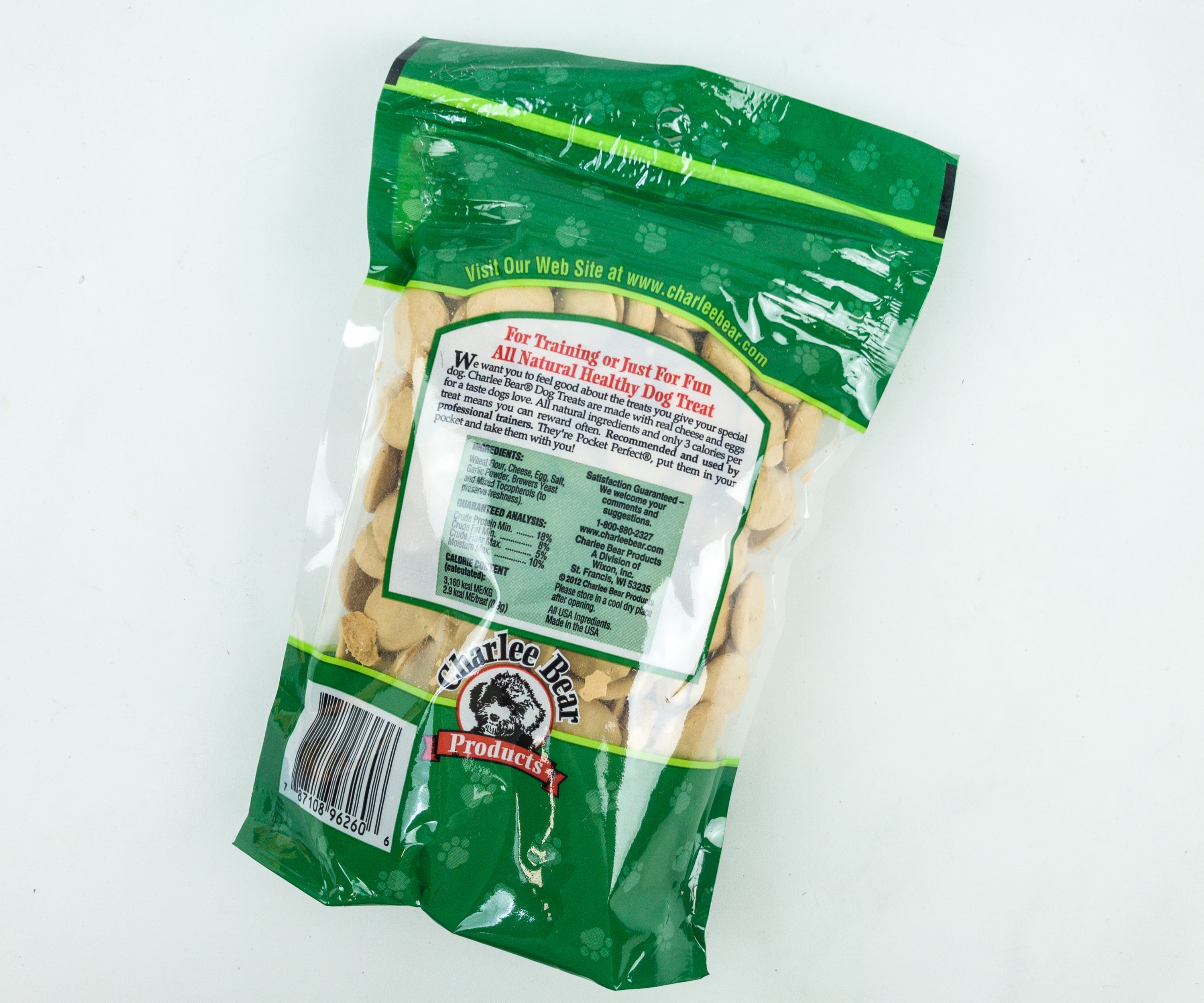 Made in the USA, these treats are low-fat and all-natural. No weird smells or stains either.
Bocce's PB & Banana Soft & Chewy Dog Treats ($7.50) These B-shaped treats are made with the classic combination of peanut butter and banana!
They're perfect for pups with small teeth.

This snack is also wheat-free and made only with real ingredients, ensuring that it's healthy for your pups!

So many toys and treats!
I don't have a pug, but I do have an adorable little Shihtzu! She loved the Pug Box! Shh! Don't tell her it's meant for pugs!  The Kong Wild Knots toy was by far her favorite. She's been playing with it nonstop since I let her open the box. She also loved all the treats!
What do you think of this month's Pug Box?