Pop In A Box is a monthly Funko POP! vinyl figure subscription. Every month, you will receive the number of POP! figures you order (starting at $9.99 per POP!).
In all seriousness, they have a totally awesome and exhaustive Pop tracker that you should sign in to use if you have any sort of Pop collection (we have quite a few). Shipping is always a flat $4.99 but you can get as many as 12 POP!s a month.
You can block Pops from being sent, rate pops in their tracker, and if you track your collection with their tracker and subscribe you will not receive any dupes. They do give away figures randomly to subscribers.
DEAL: Save 20% on your first $20+ order! No coupon required, just use this link to subscribe.
When you sign up you can add POP!s to your collection, thumbs up and down (never get a thumbs down, more likely to get a thumbs up). Everything that you Thumbs Down will be blocked, and you can pull them back out if your tastes/fandoms change. Thumbs Up will place the Pops on your Wish List.
I do find it fun and easy to do the thumbs up & down a couple times a week, and I suggest filling out your collection and blocking any POP!s you hate and marking any POP!s you really want before actually subscribing.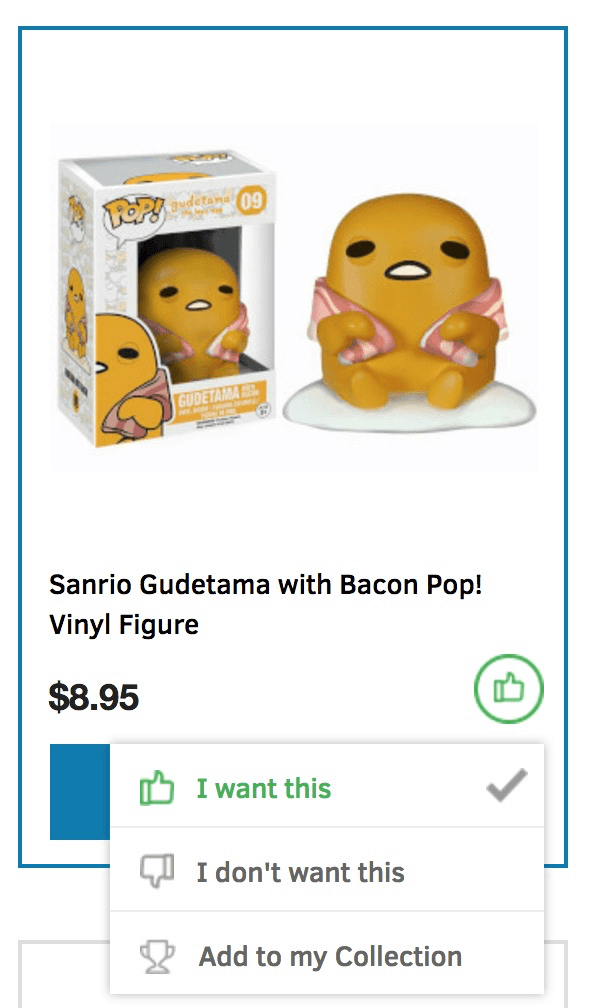 Once you're signed up you'll get a new pops email whenever they add new pops to the shop – and then you'll know it's time to do thumbs up/down.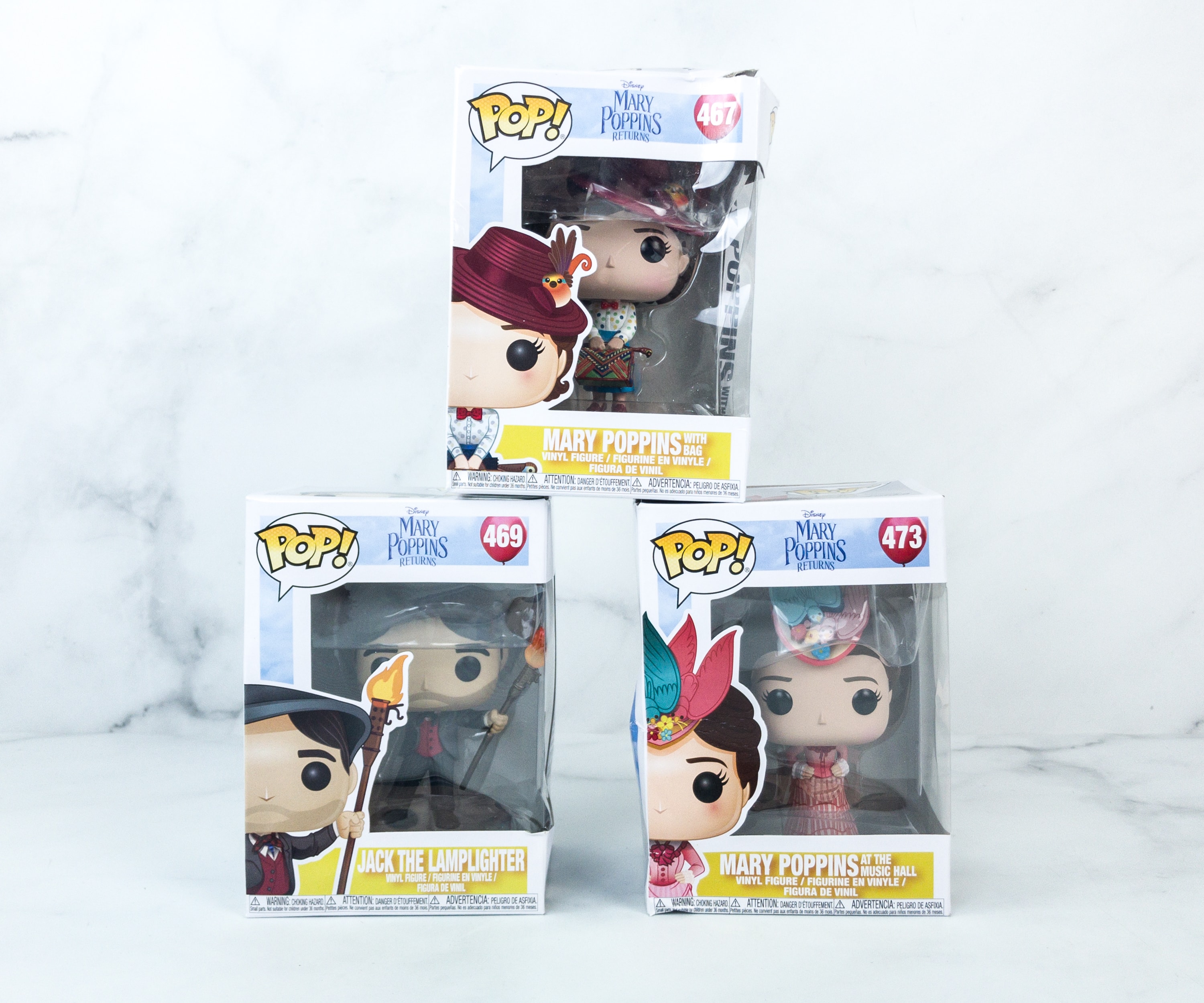 Everything in my box!
Pop! Mary Poppins Returns #467 Mary Poppins With Bag Vinyl Figure ($6.26) This month's box is dedicated to the return of the magical English Nanny, Mary Poppins. For our fist POP!, we got Mary Poppins herself!
For this series, you can also get Mary Poppins with a kite, Mary Poppins at the Music Hall, and Jack the Lamplighter!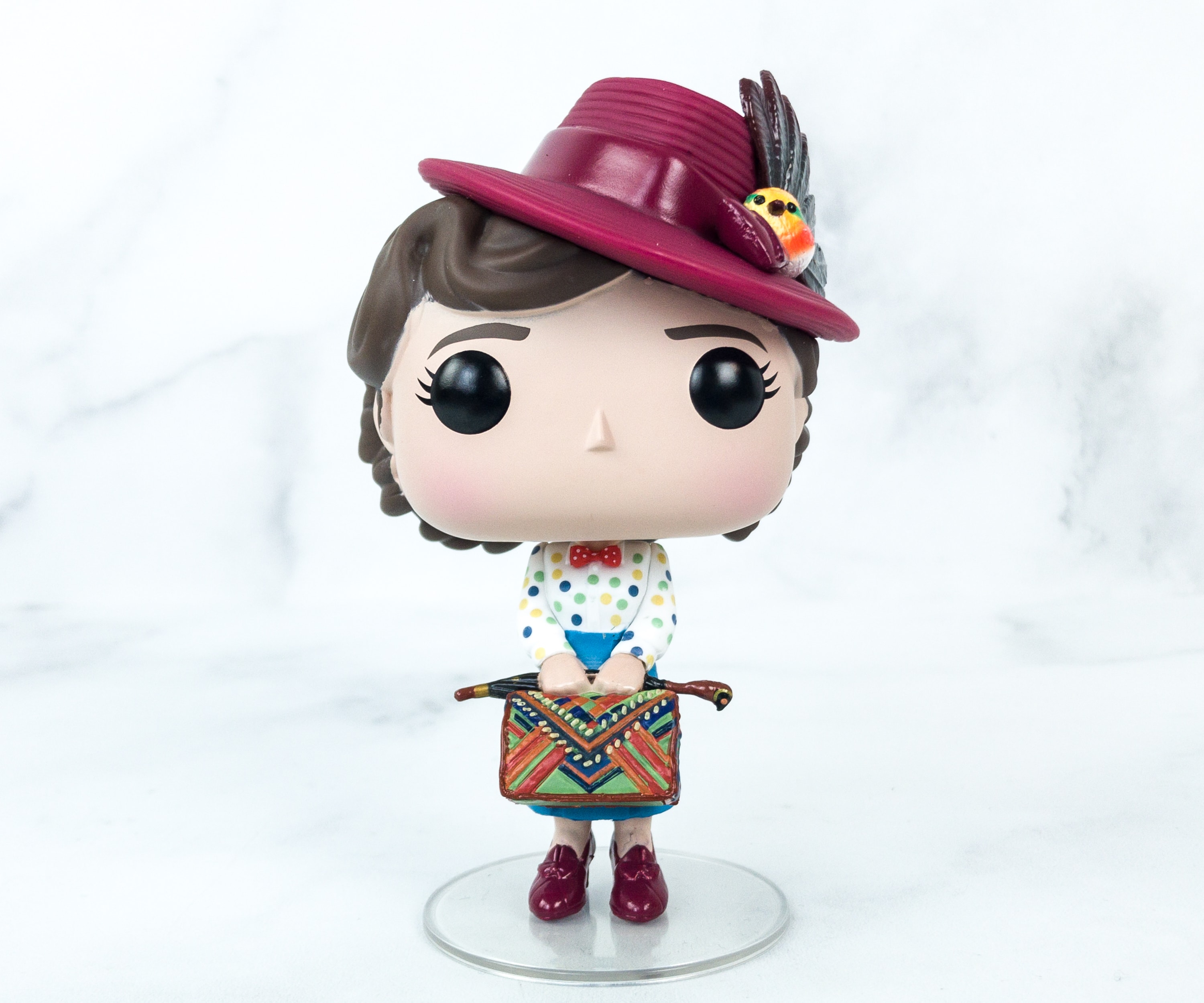 Here's Mary with her colorful bag. I love how this POP! looks as colorful as the character's personality!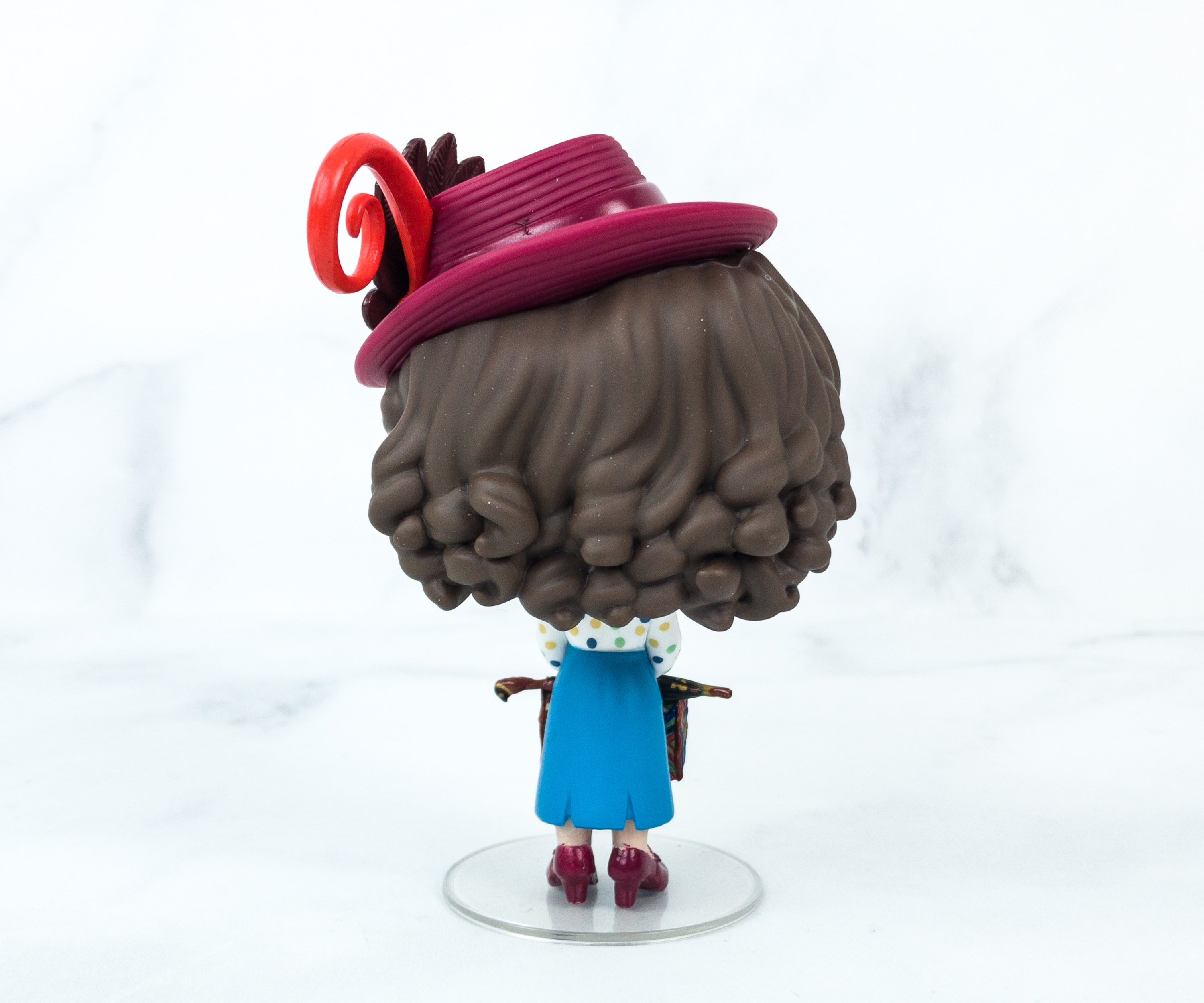 I also love how they captured her nice curls!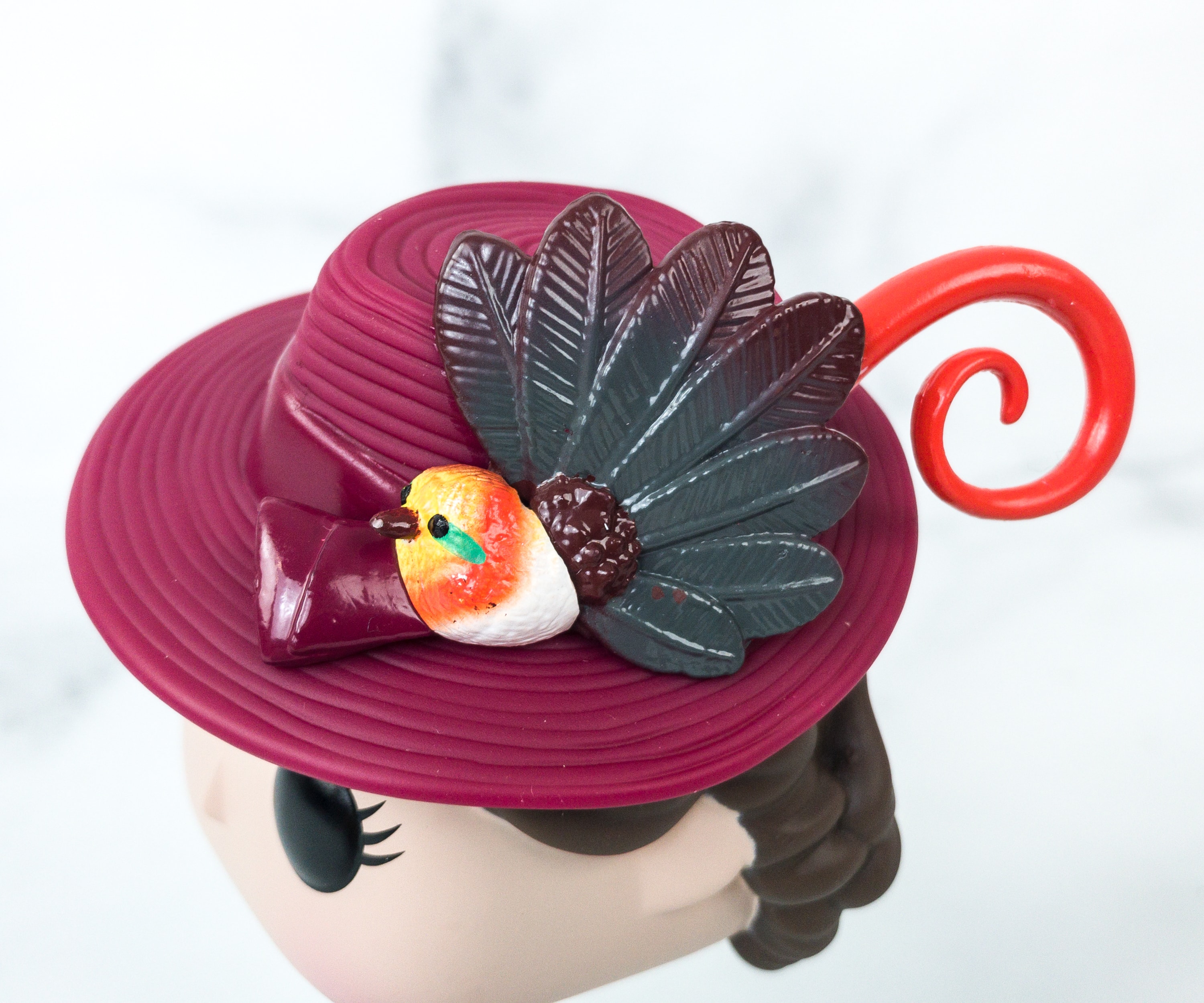 Mary's hat is also well-detailed, with the bird and the feathers!
Aside from her colorful bag, she also has her parrot umbrella with her!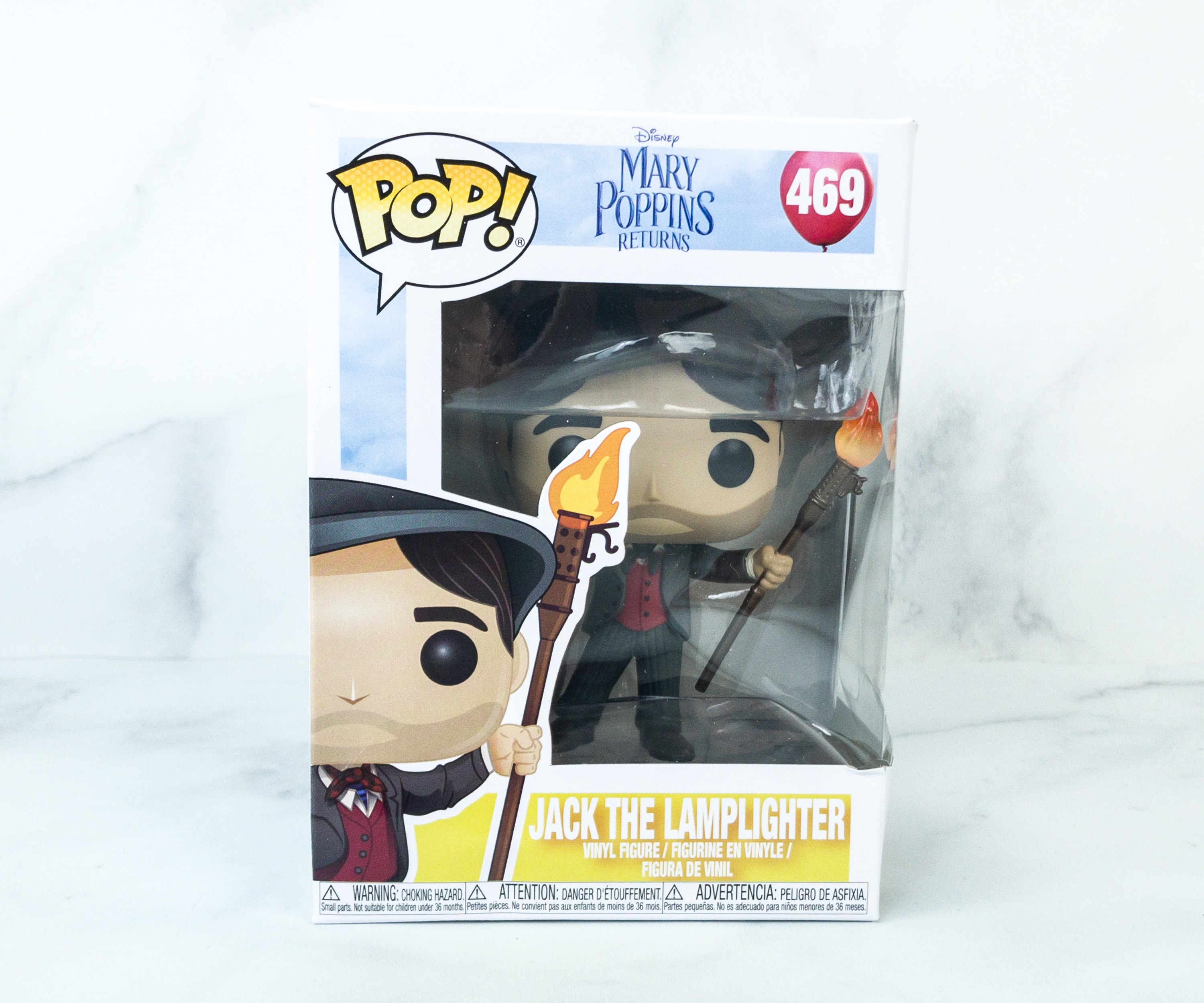 Pop! Mary Poppins Returns #469 Jack The Lamplighter Vinyl Figure ($7.30) The next POP! is Jack The Lamplighter, a former apprentice to Bert.
I'd love to have all the Mary Poppins POP!s! They all look great especially the different versions of Mary!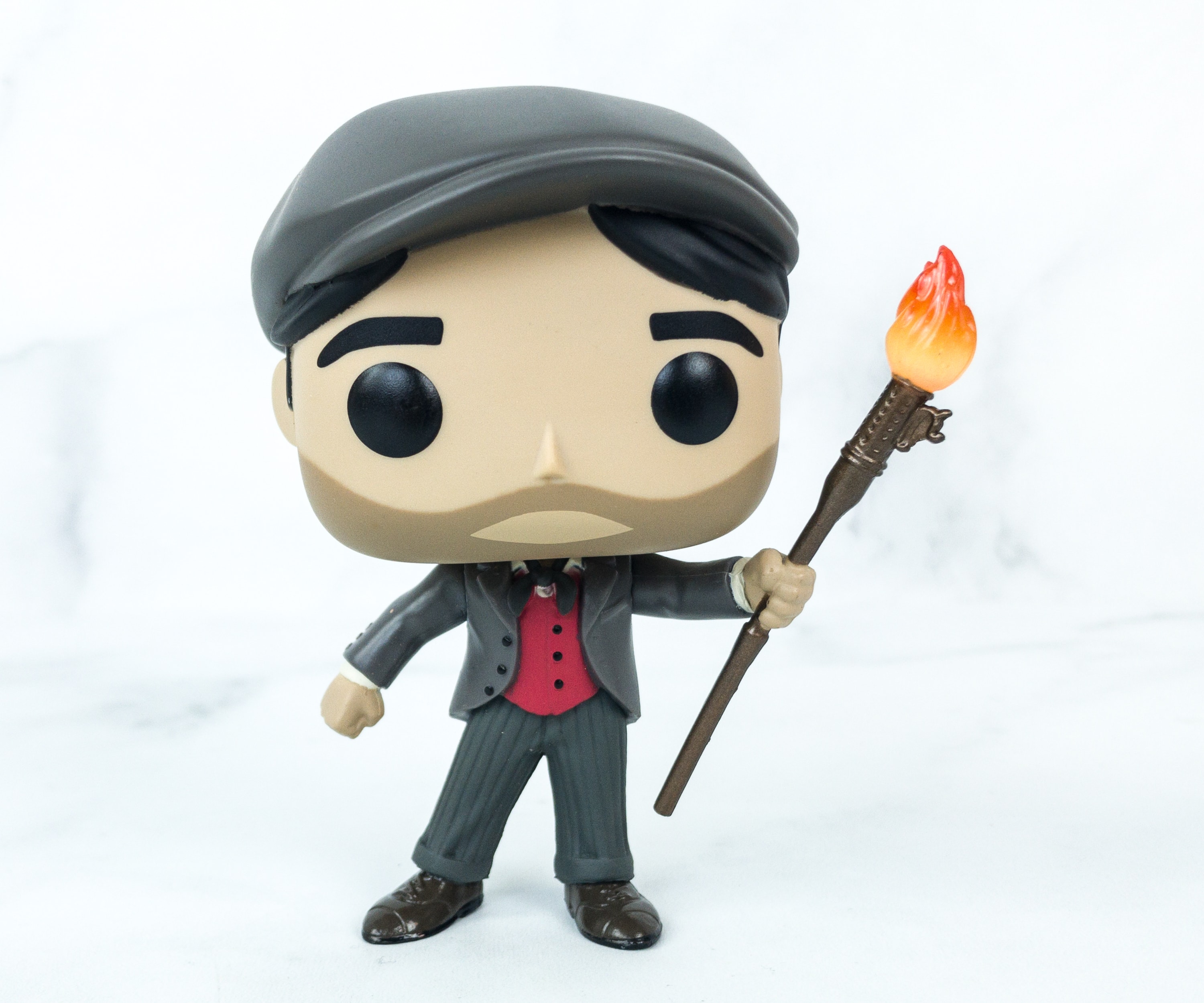 Because he is the one who lights and extinguishes the street lamps, he is holding a lighted torch!
Every step of the way, he aids Mary, and he knows all about her.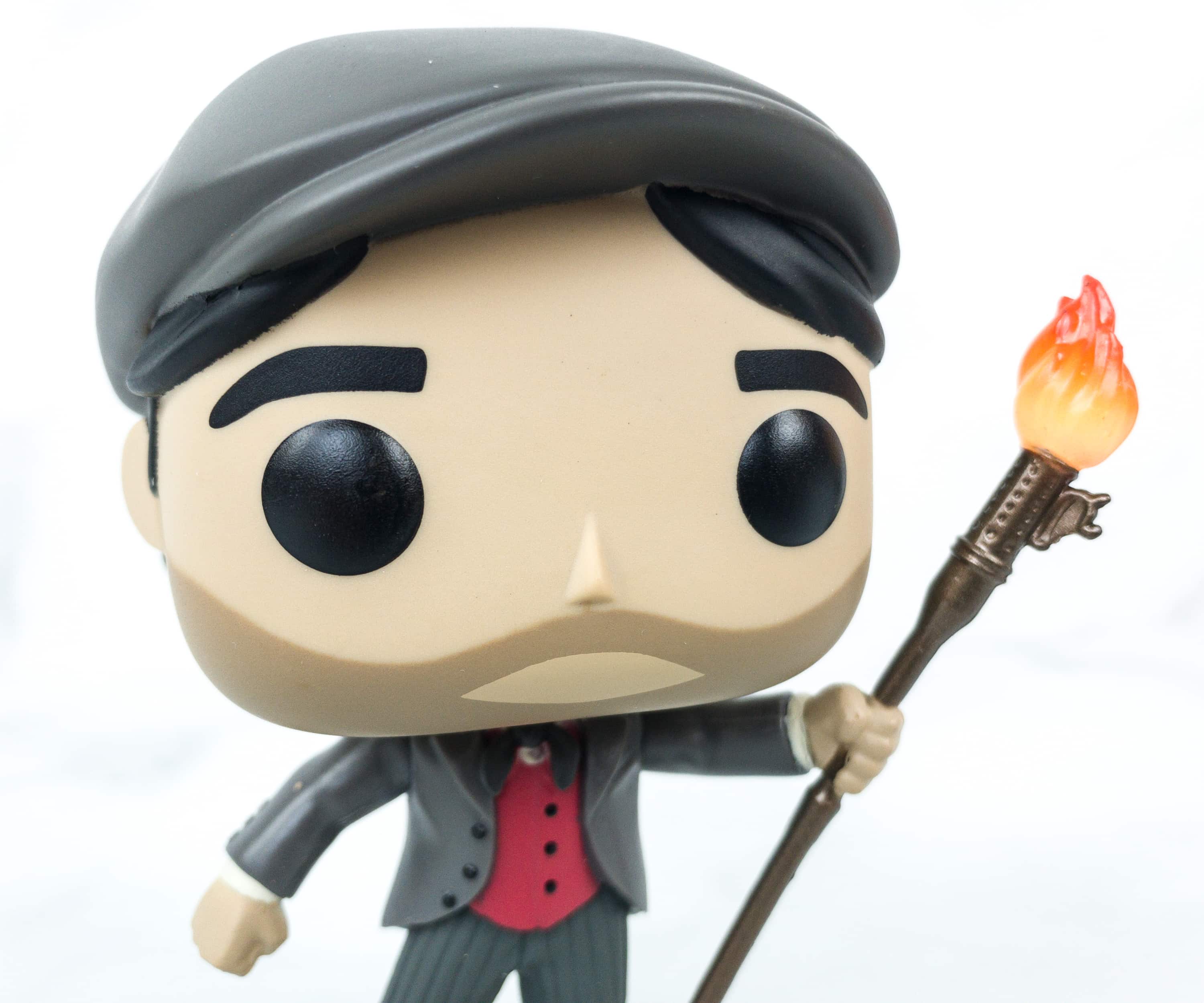 Jack is friendly, optimistic, and charming. His goal in life is "to lead others by lighting the way."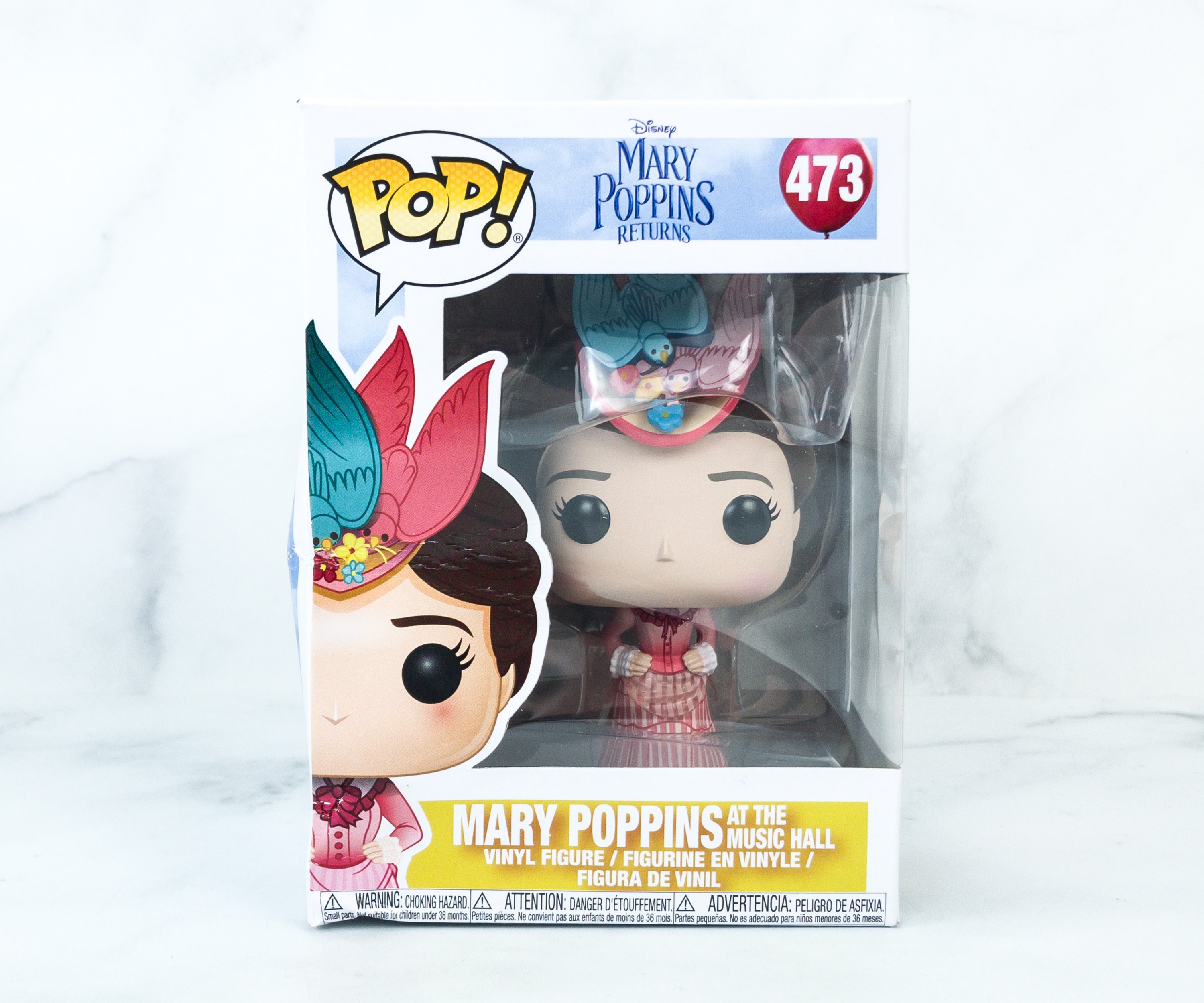 Pop! Mary Poppins Returns #473 Mary Poppins At The Music Hall Vinyl Figure ($10) Another POP! in this box is showing a more sophisticated-looking Mary Poppins at the Royal Doulton Music Hall.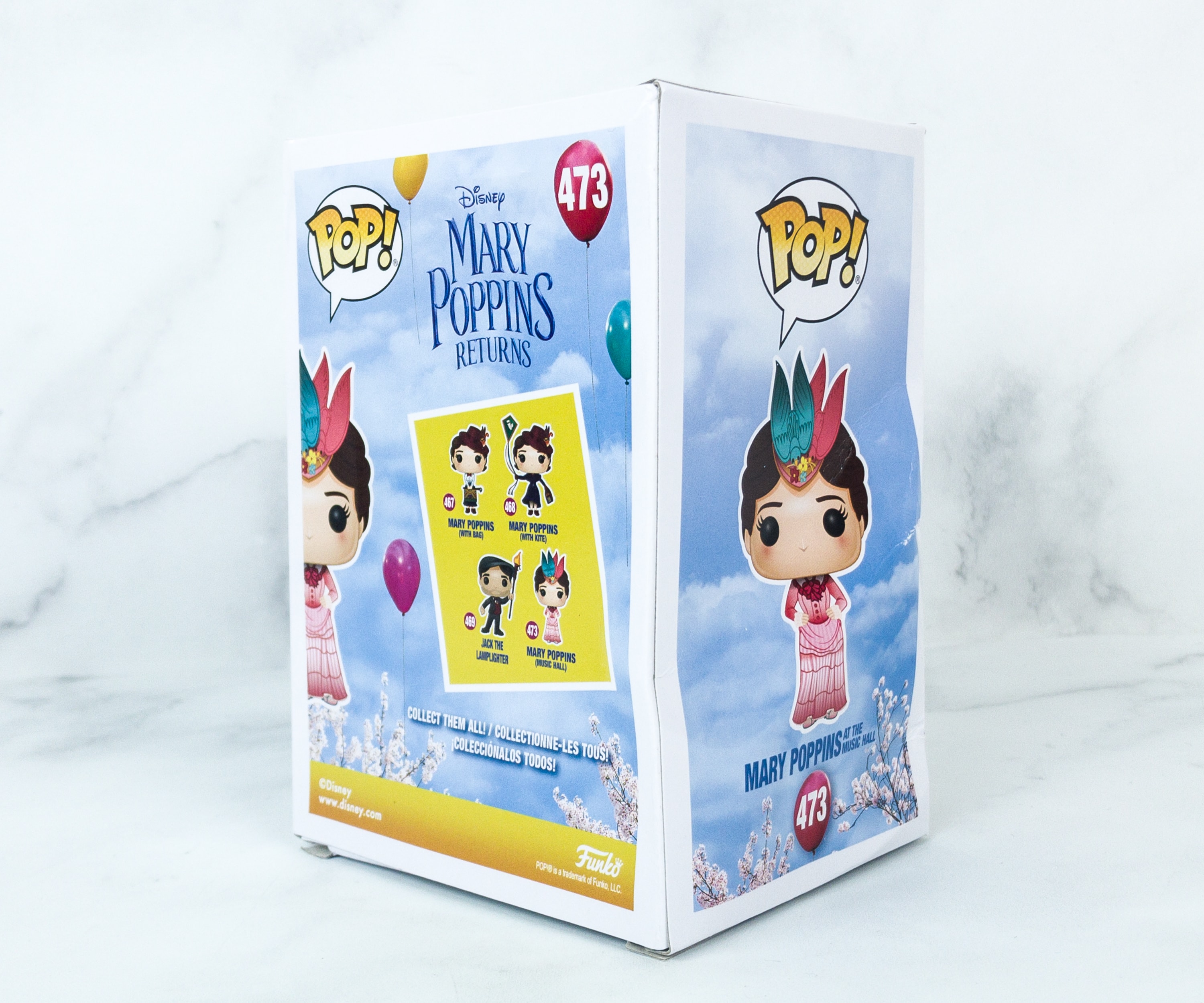 Unlike the first two POP!s, its box is slightly damaged at the side, maybe during transit.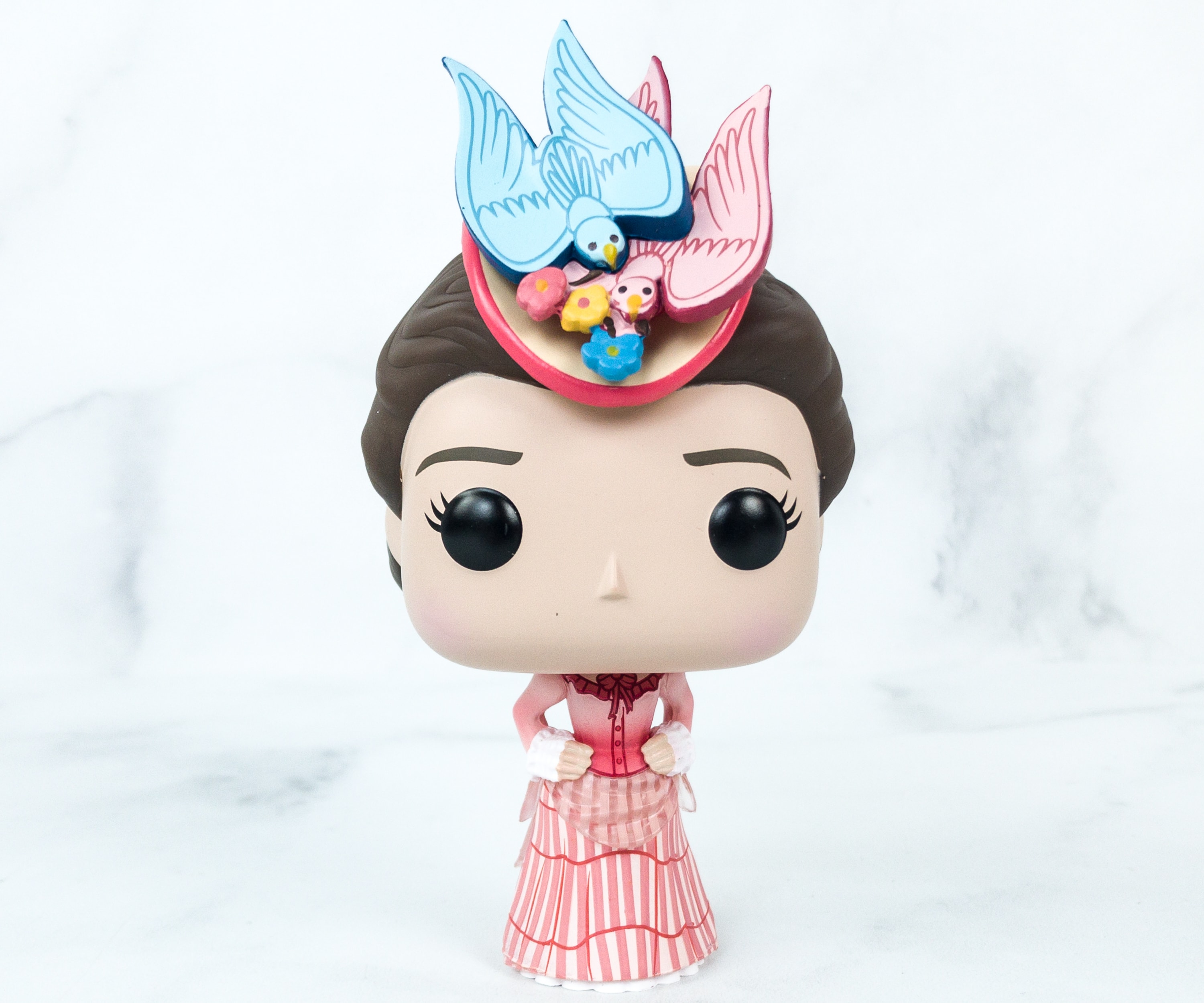 Here, we can see Mary wearing a pretty pink dress and a colorful hat.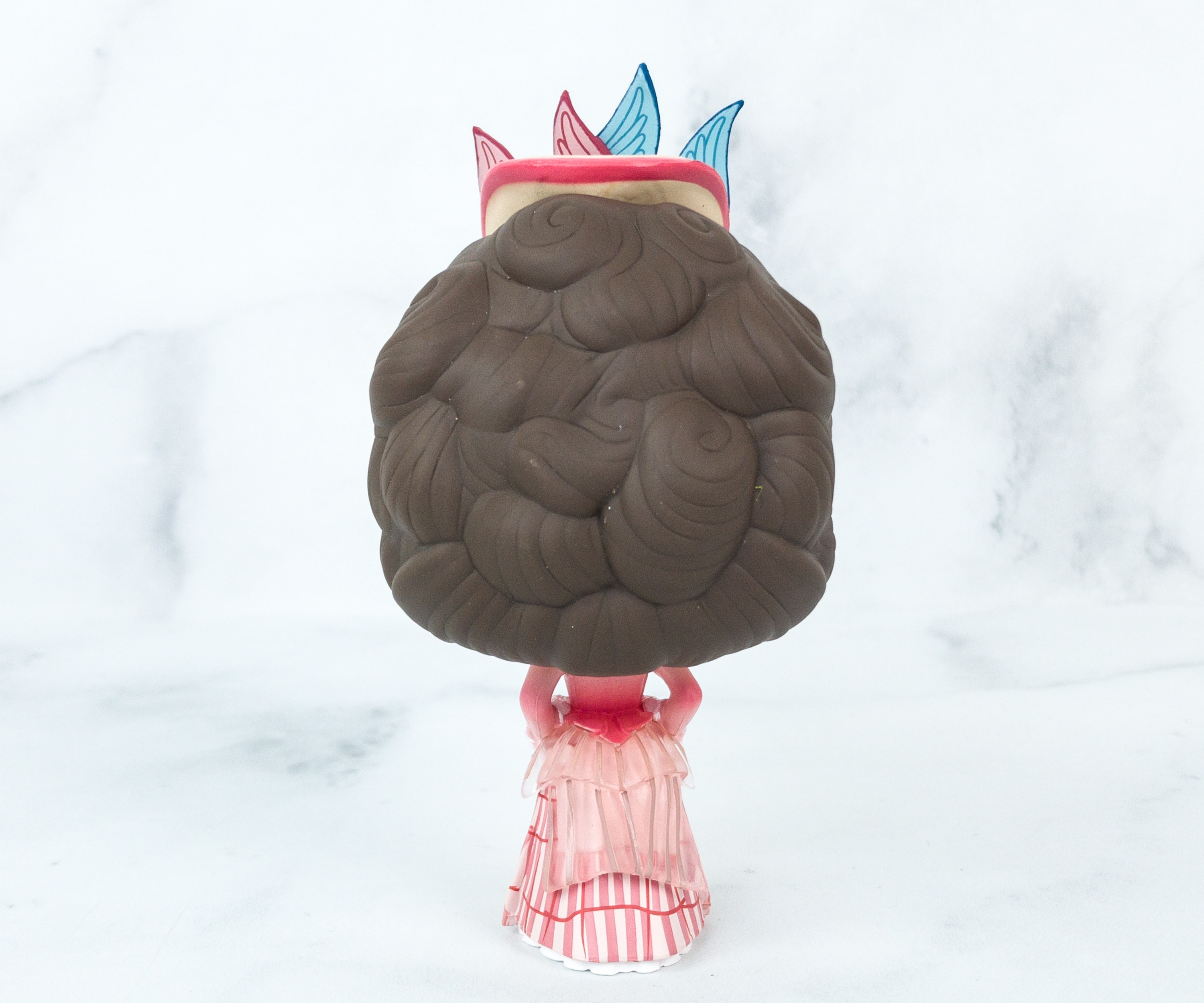 As usual, her hair is well-detailed. I love the hairstyles she's donning all throughout the movie!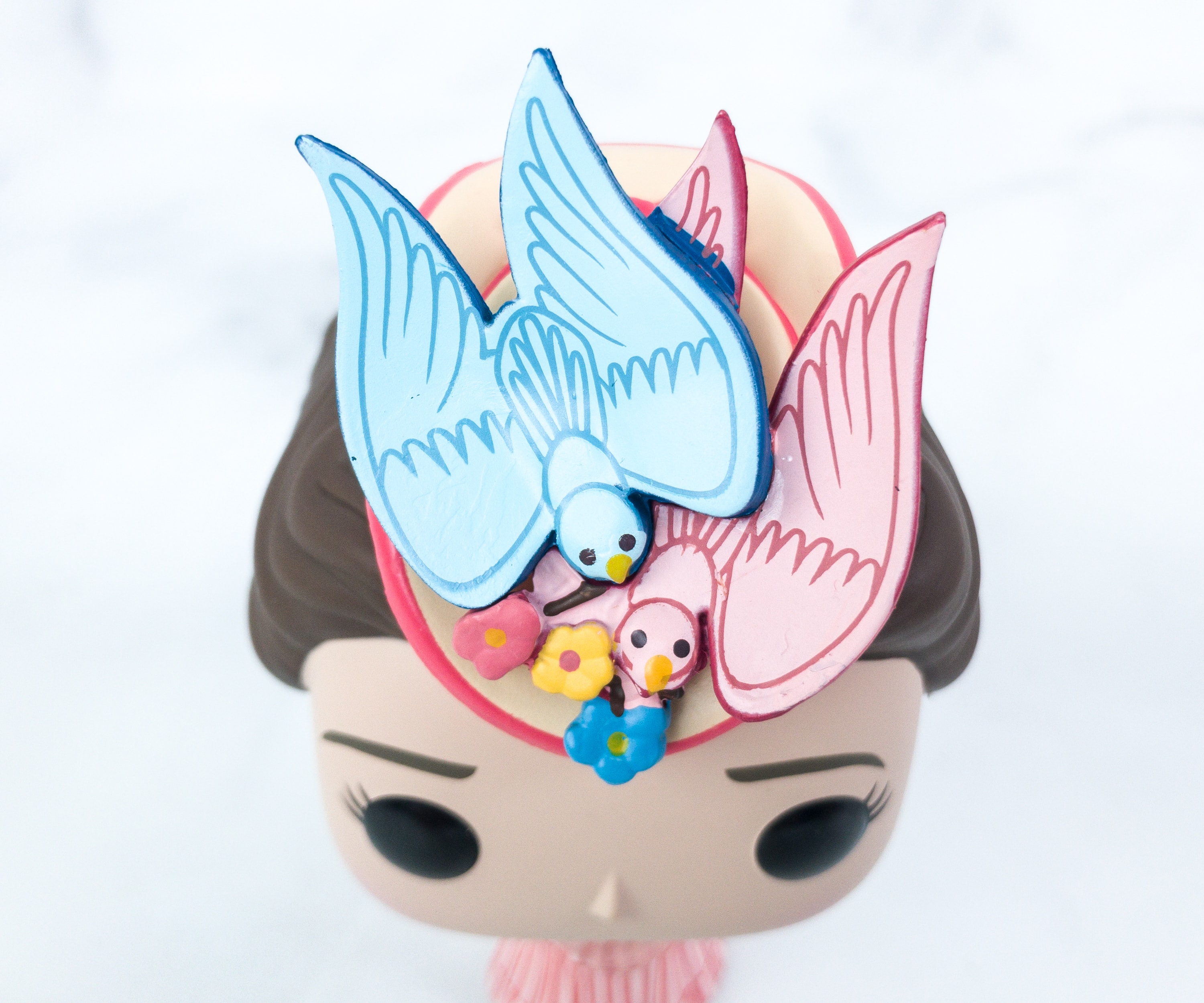 Her hat has colorful birds and flowers on it!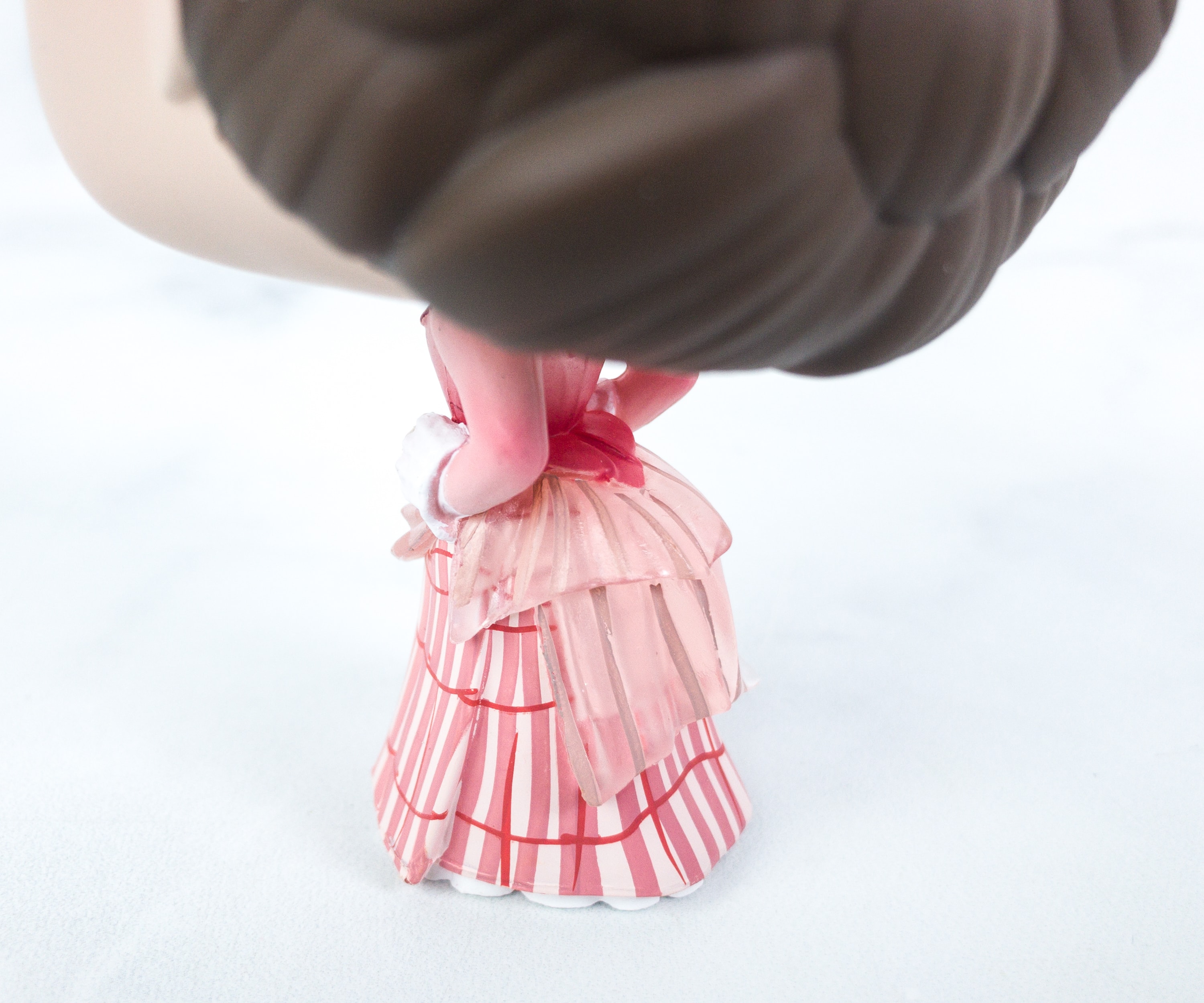 I really love her pink dress! She looks so beautiful in it! This is her costume during the song The Royal Doulton Music Hall, along with Jack.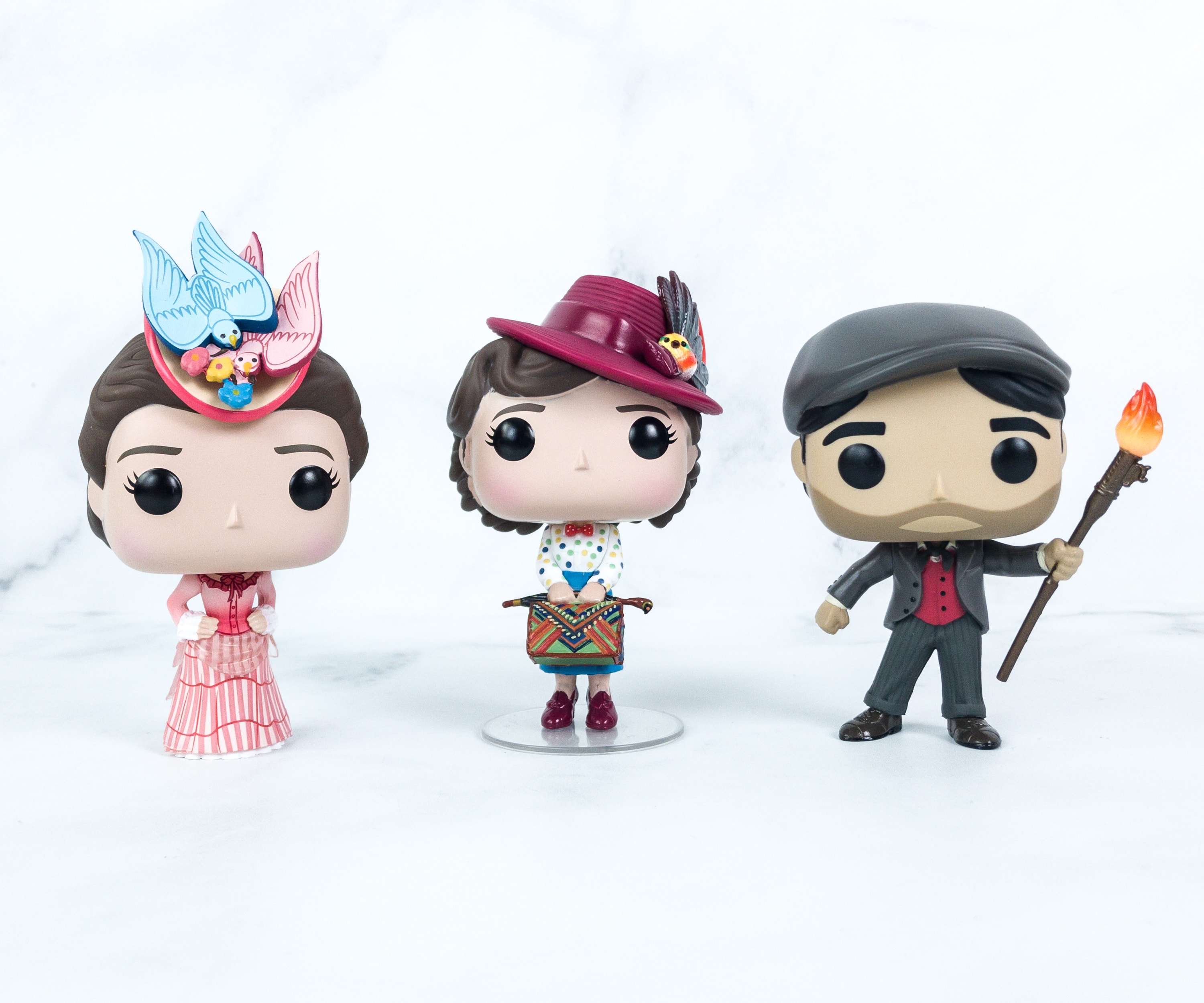 Here are the magical characters from the movie!
We certainly love getting POP!s featuring characters from our fave films! This month, we got three Mary Poppins Returns POP!s and everything is just awesome! I love Mary Poppins, as well as her costumes, so I was really delighted when I opened the box. It's nice to have Jack the Lamplighter as well, as it reminds me of their great performance at the Royal Doulton Music Hall. All in all, it's another fantastic box full of iconic POP!s. Don't forget to update your tracker so you won't get dupes!
Have you tried Pop In A Box?