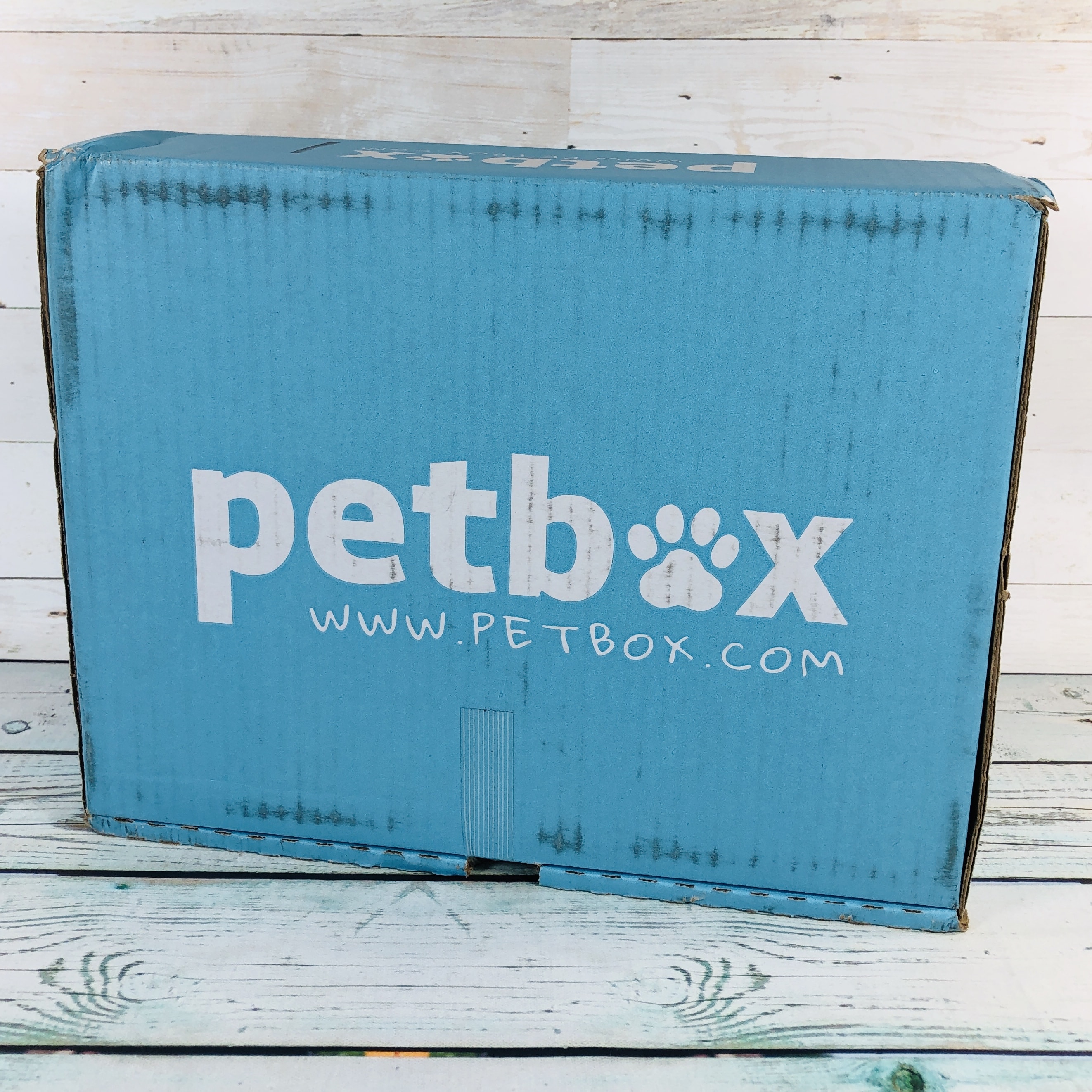 PetBox is a subscription box for dogs or cats. When you sign up for PetBox you pick whether you have dog or cat. I am reviewing the PetBox for cats, which is $29.99 a month. The price drops to $24.99 a month for a prepaid 12-month subscription. The items are all chosen and approved by the actress Jennie Garth.
DEAL: For a limited time only, get 50% off your first box! Use the coupon code HELLO50 to get the deal.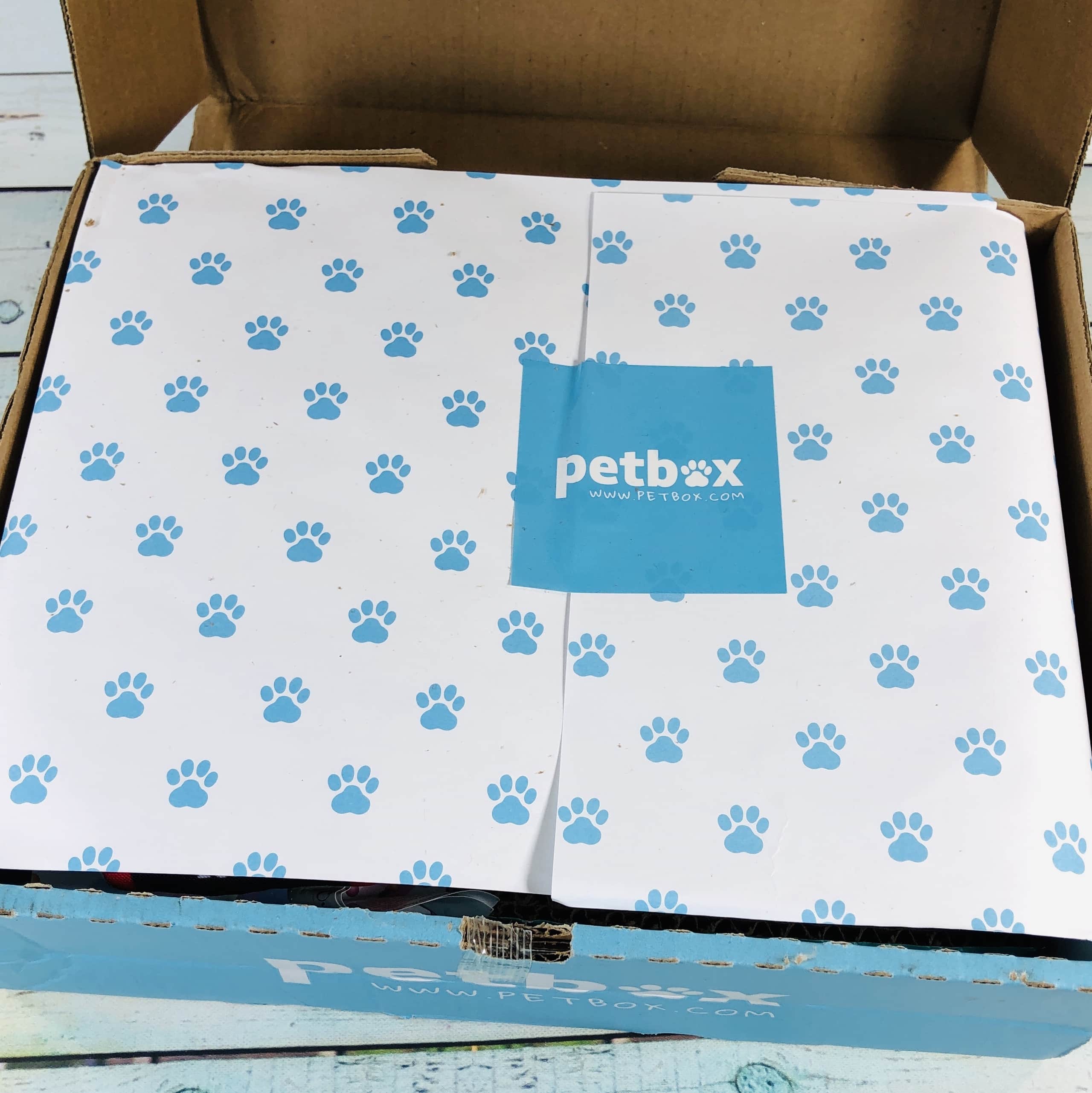 I found patterned paper when I opened the box. So cute!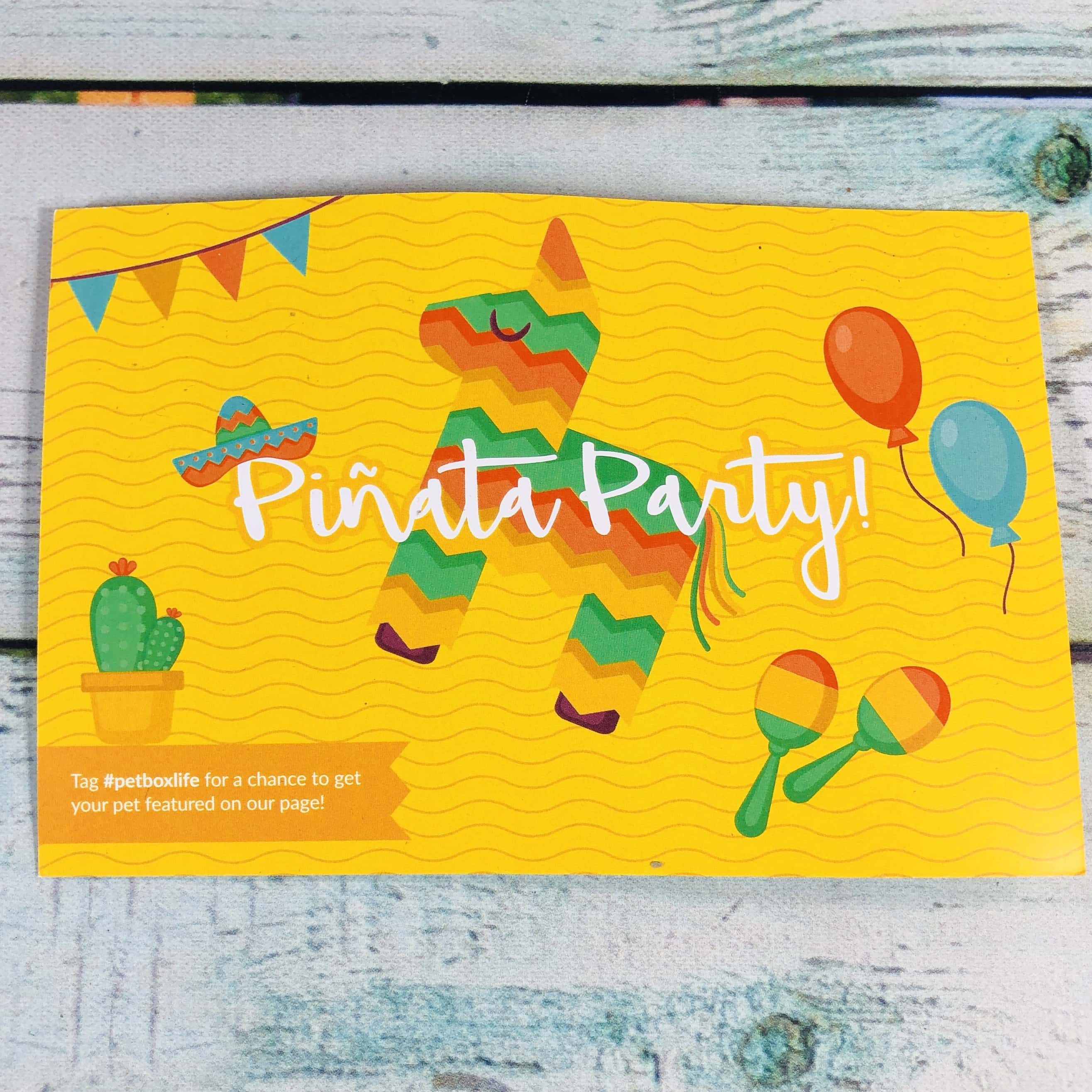 There was a card announcing the theme: Piñata Party!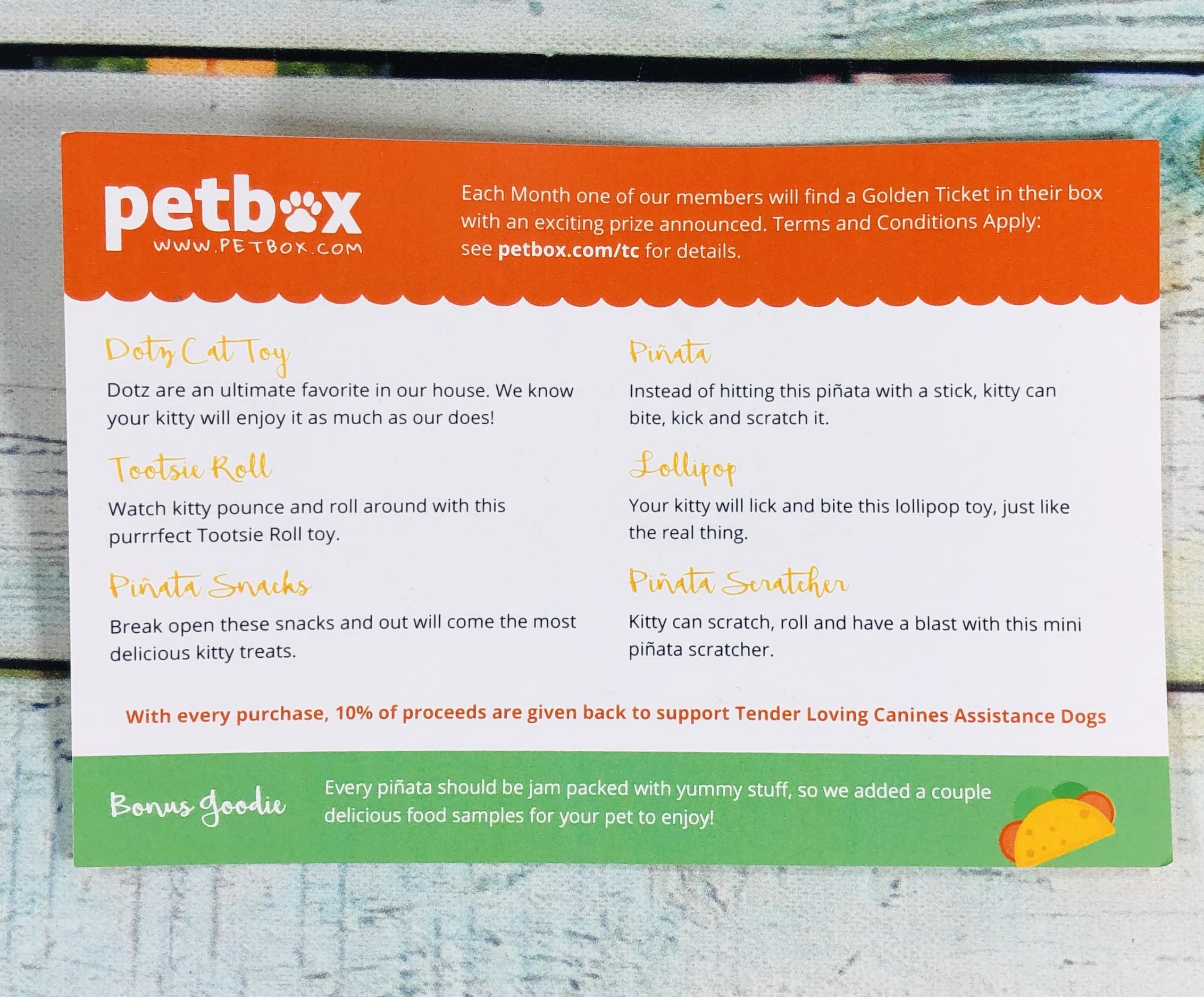 All the items that are included in this box are listed on the back of the card, plus a brief description for each. There was info on the Golden Ticket, and a note that 10% of proceeds are donated to Tender Loving Canines Assistance Dogs.
Look at all the goodies inside! Such a cute theme, too!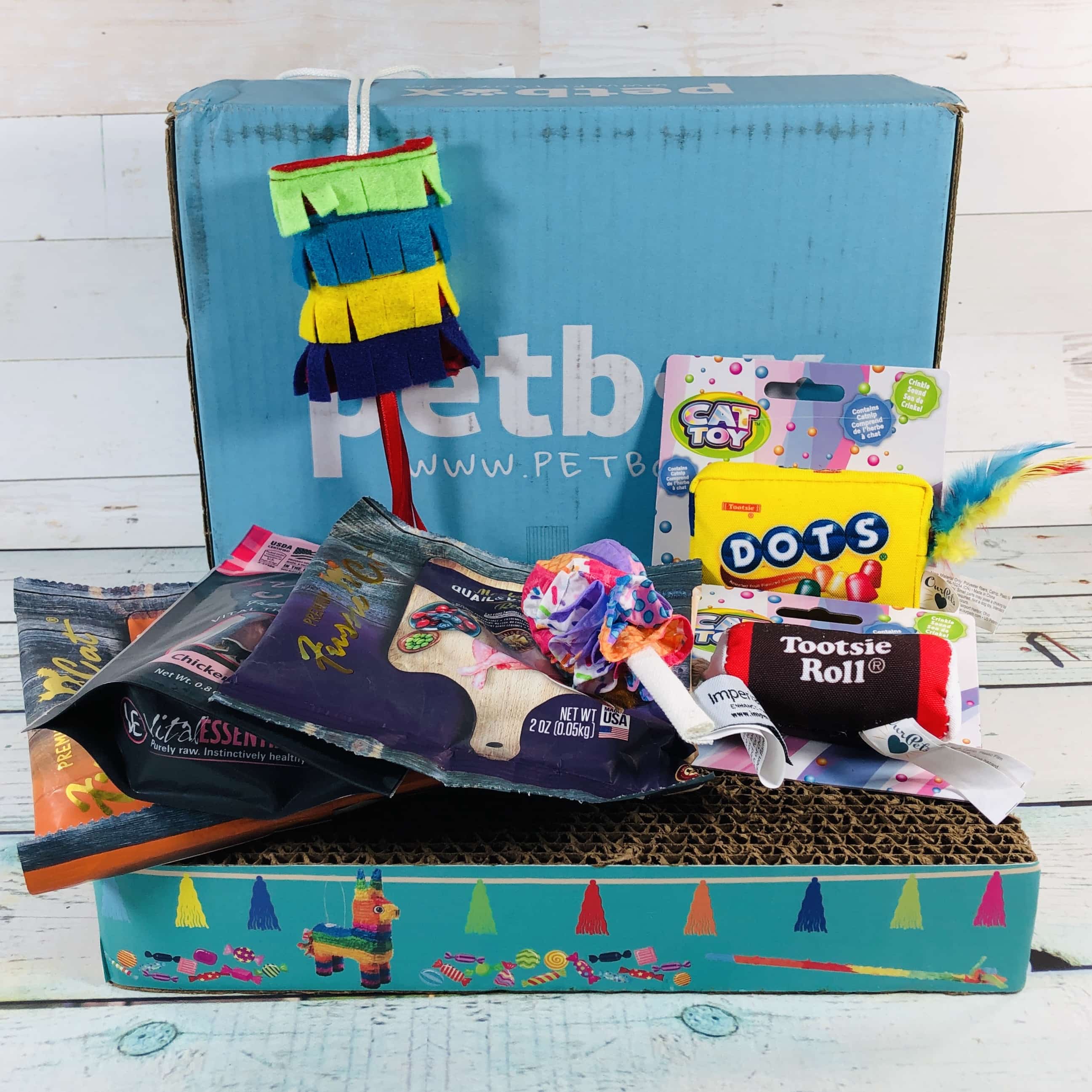 Everything in my box!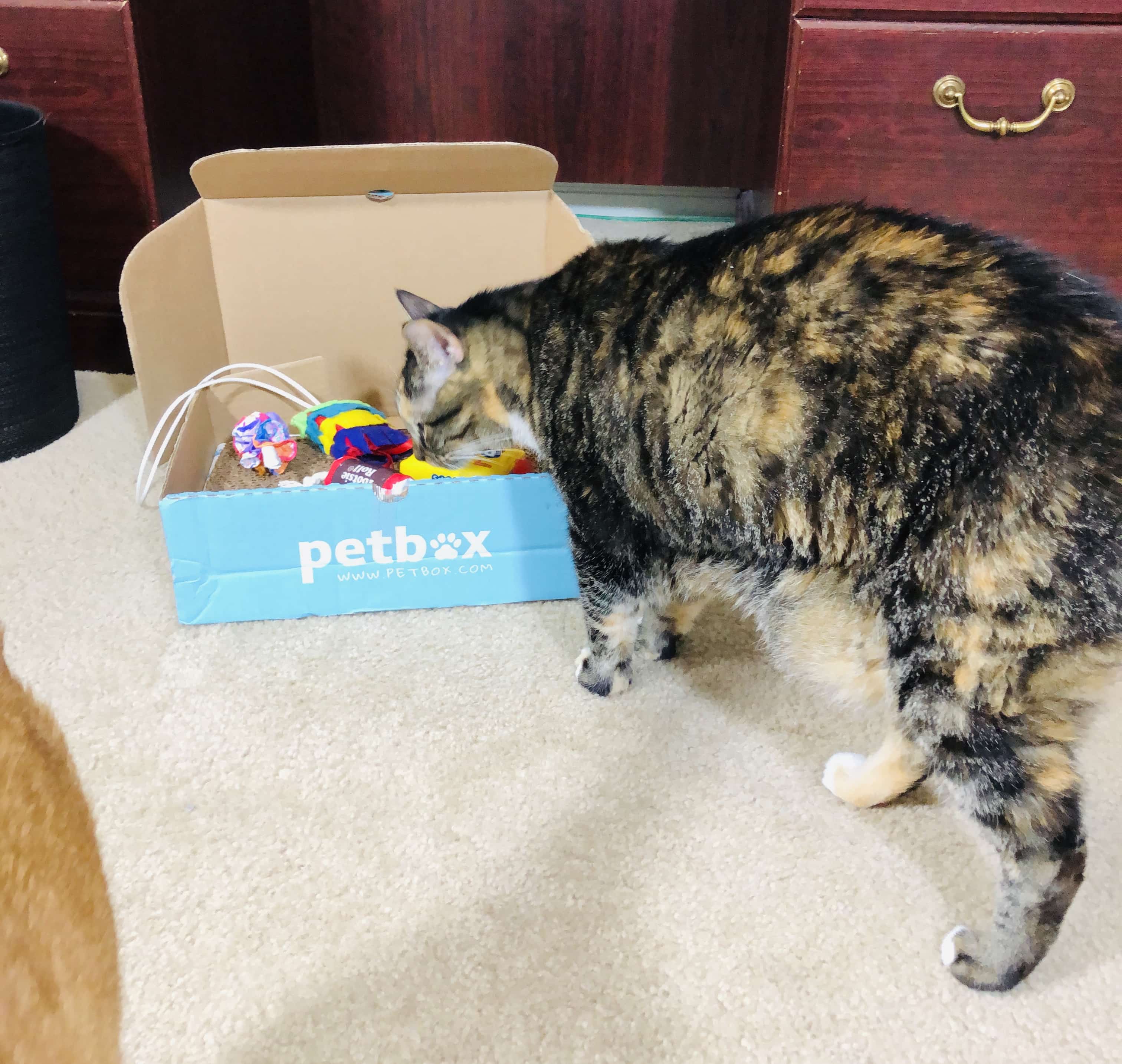 Zoey is ready to check it out!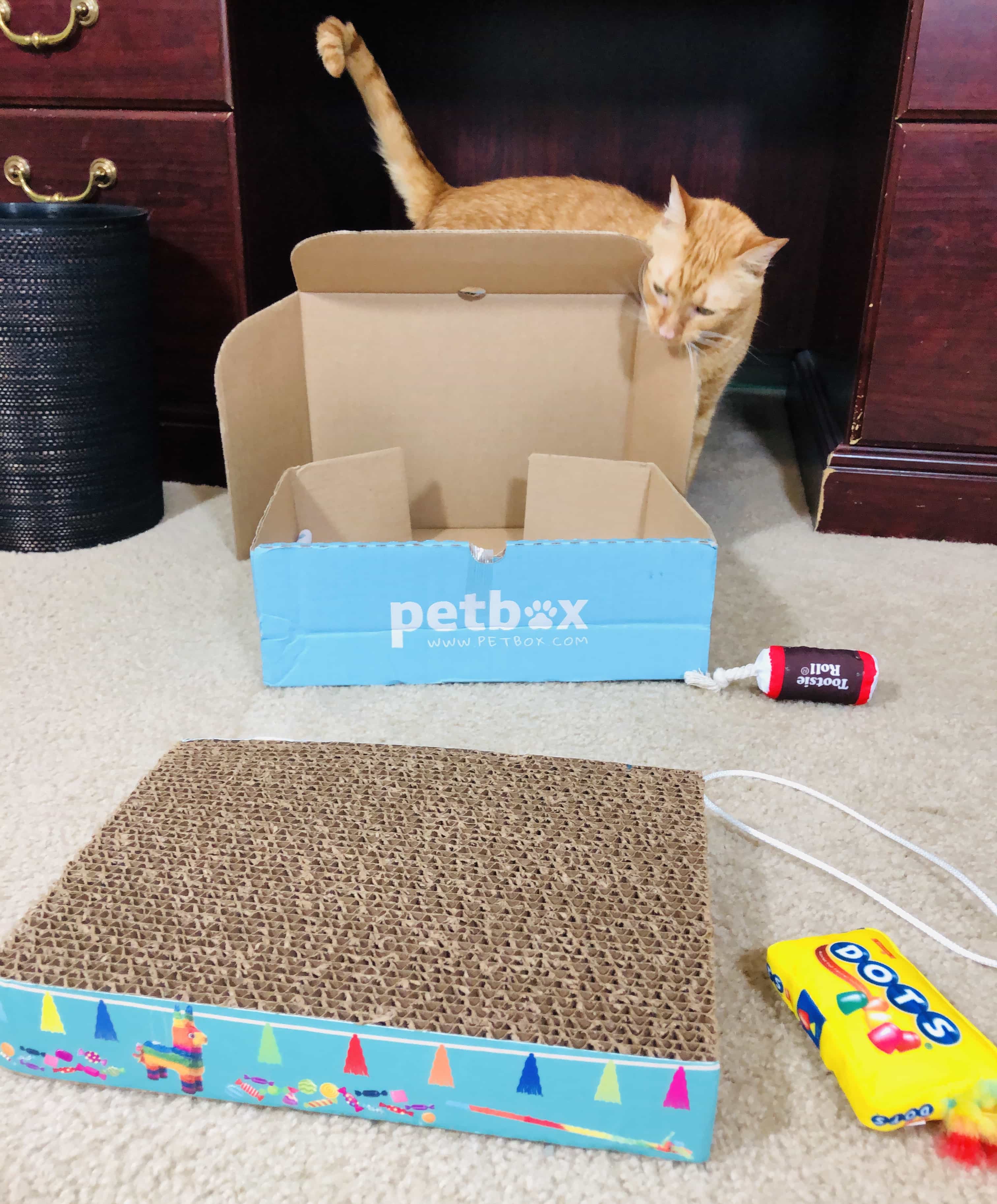 Sunny too, they just love this box!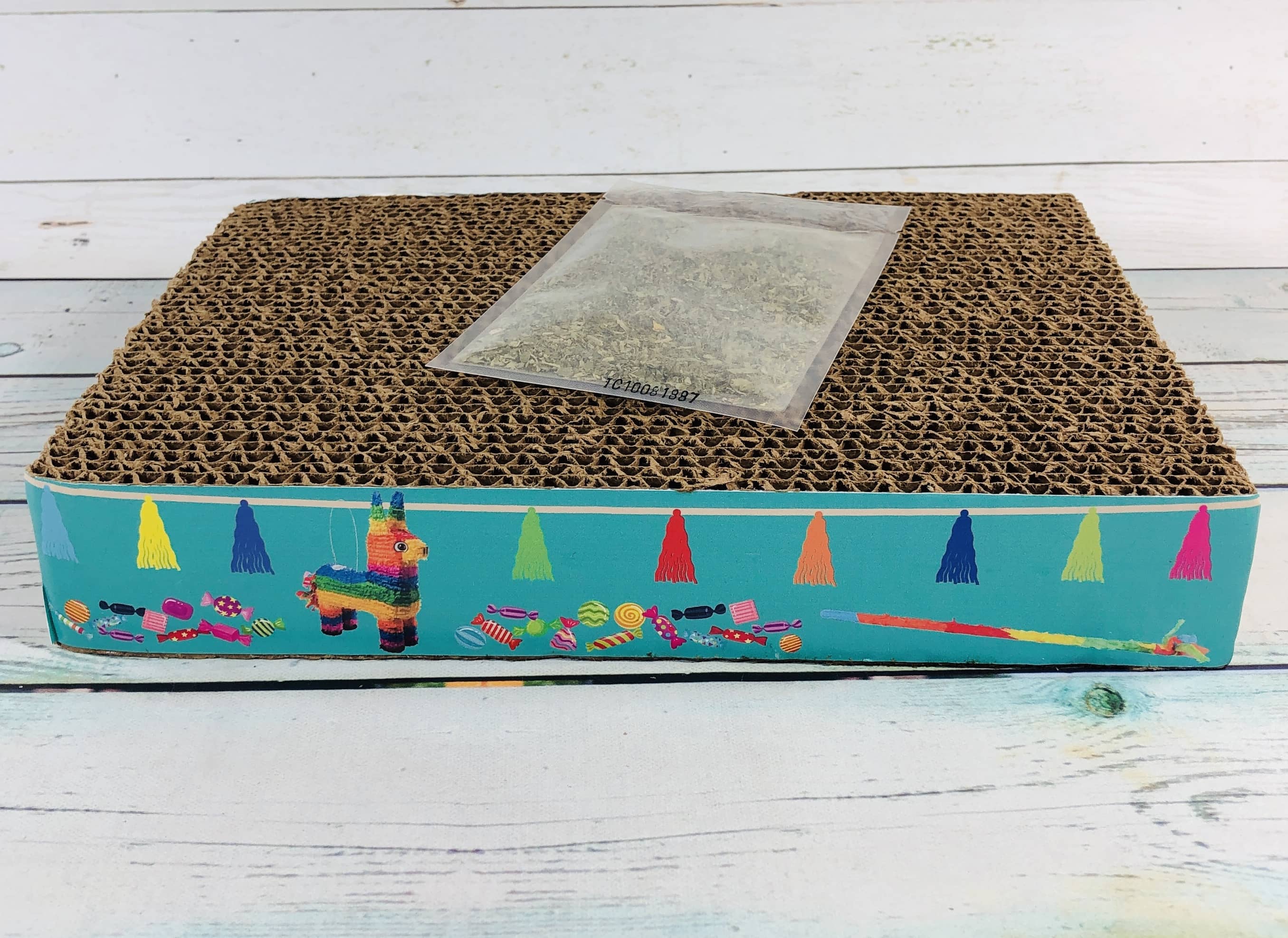 Cat Scratch Pad + Catnip shows up every couple of boxes and usually has a trim that goes along with the theme.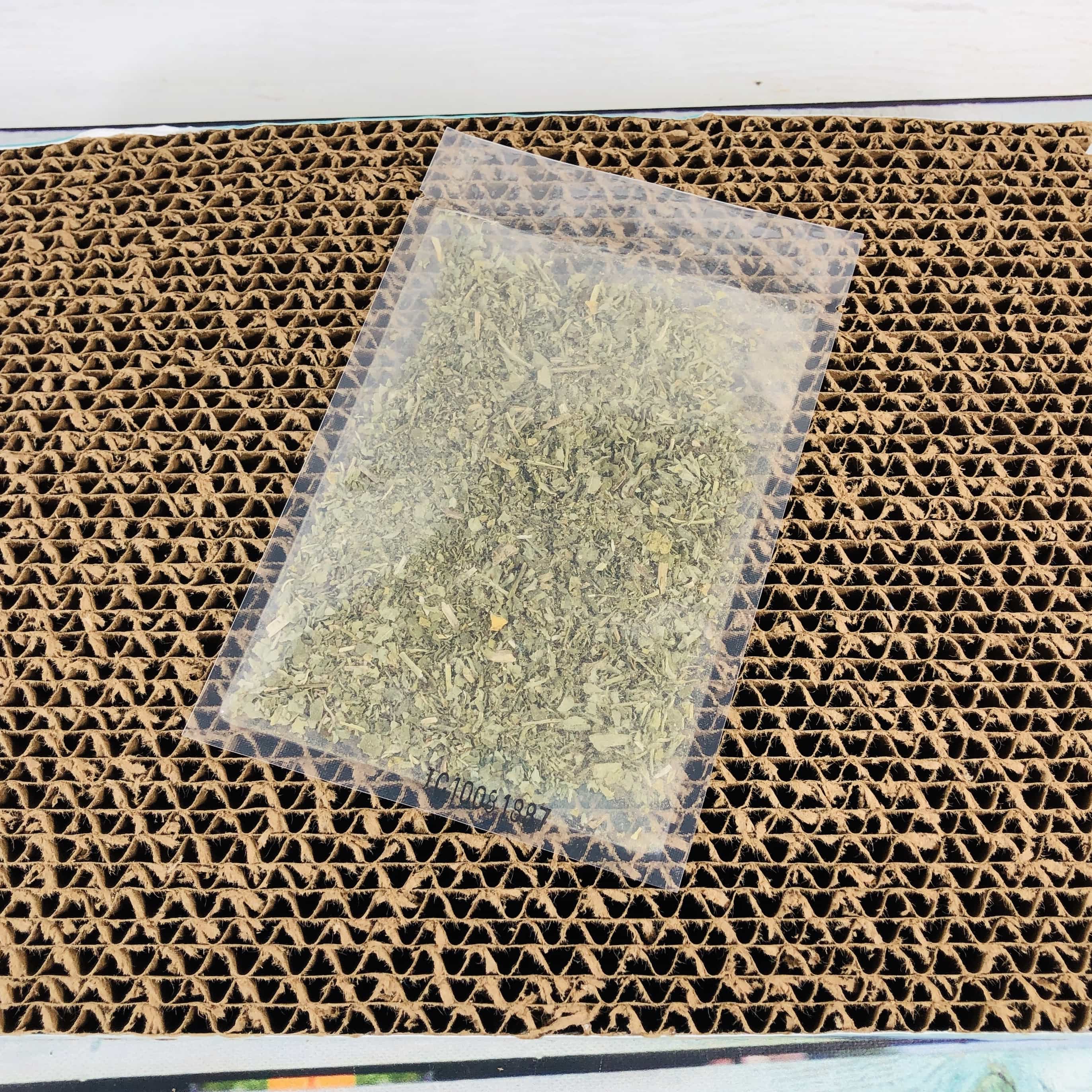 The pad is made of corrugated cardboard and my cats absolutely love these pads! They stretch on them, scratch them, play on them, and when I have two of them next to each other they even become a nice place to take a catnap. If your cat hasn't used one of these before, then just know that you can sprinkle the catnip on it to draw their attention to the board, and hopefully away from your furniture.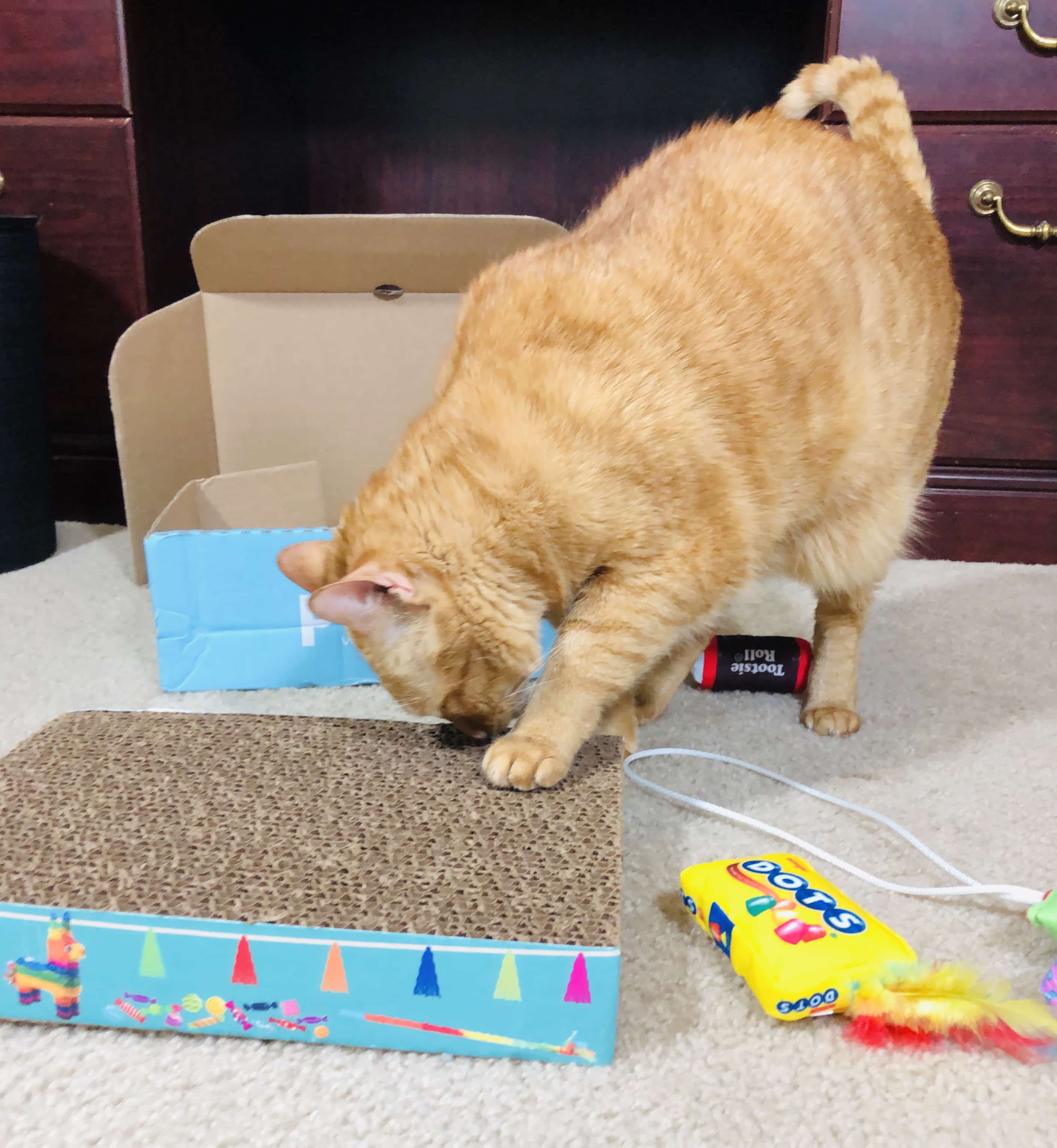 I have these all around the house now and the cats will go to them when they are stressed and just scratch away. They will also lay on them, like a mini kitty bed! I don't even have to put the catnip on the box, they just love these things!
Dots Cat Toy Most of the toys sent this month look like something that might fall out of a busted piñata. The Dots toy has catnip and makes a crinkly sound when touched.
Sunny loves anything with feathers.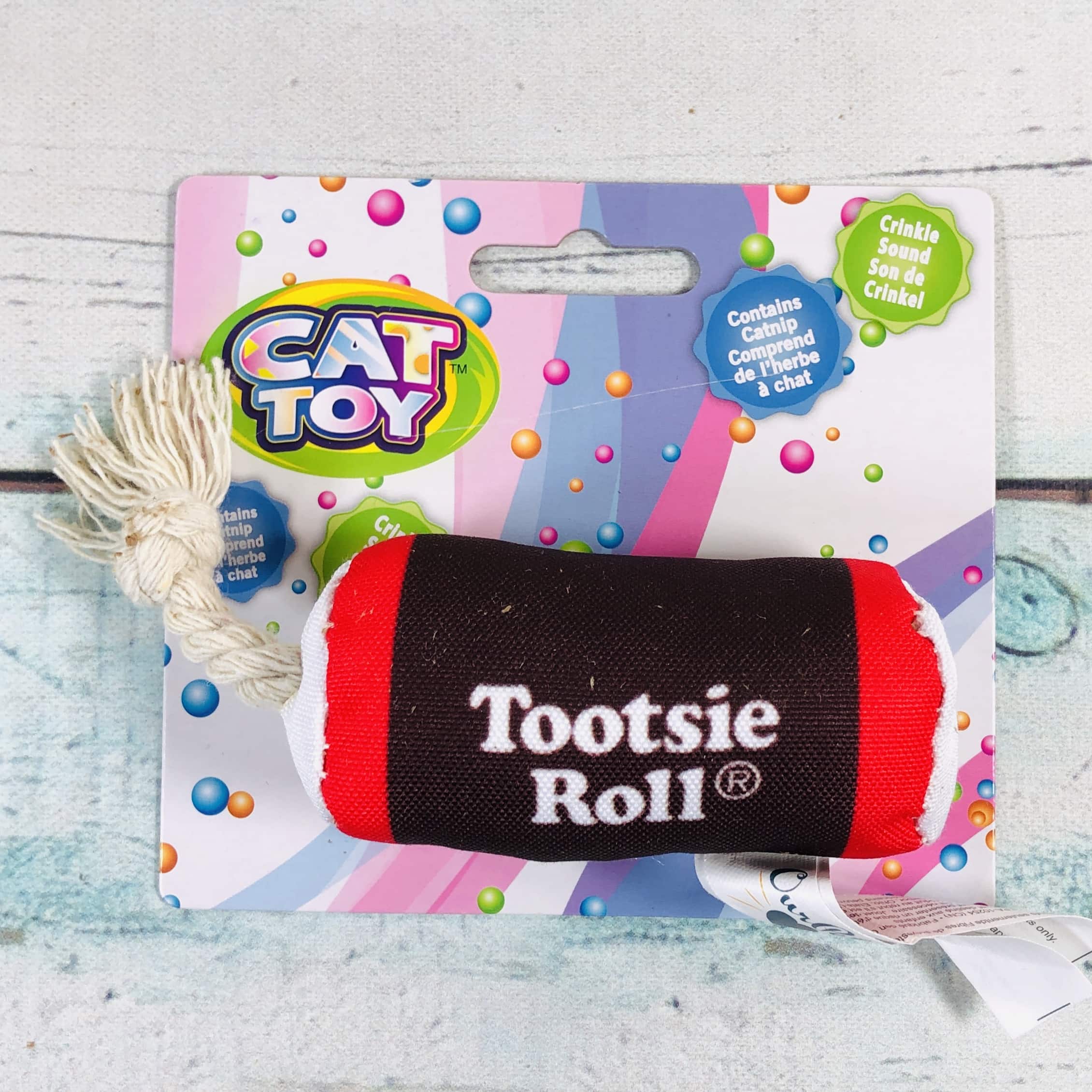 Tootsie Roll Cat Toy also has a crinkly sound and is filled with catnip.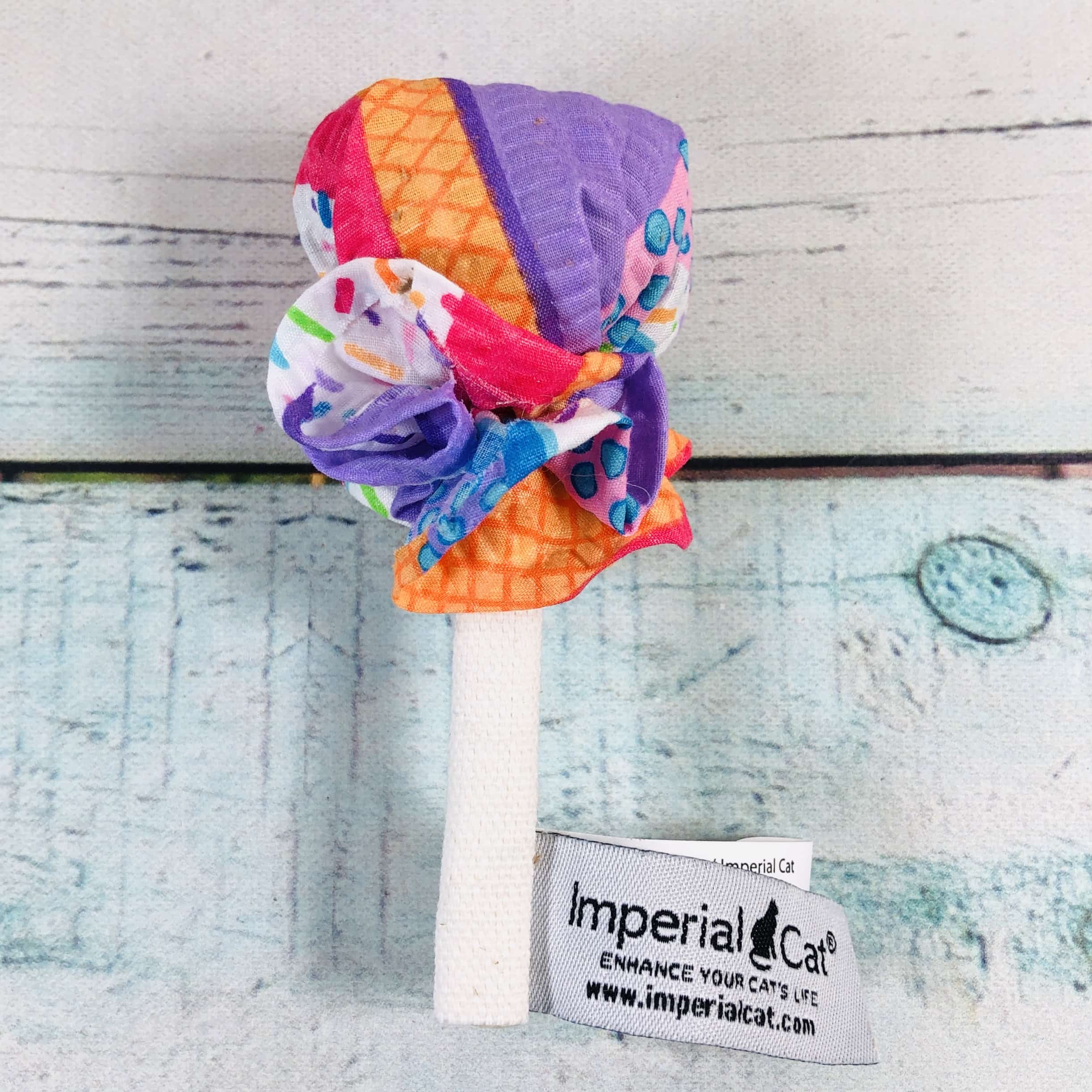 Lollipop Cat Toy looks like something my cats might want to lick, especially if it has catnip inside.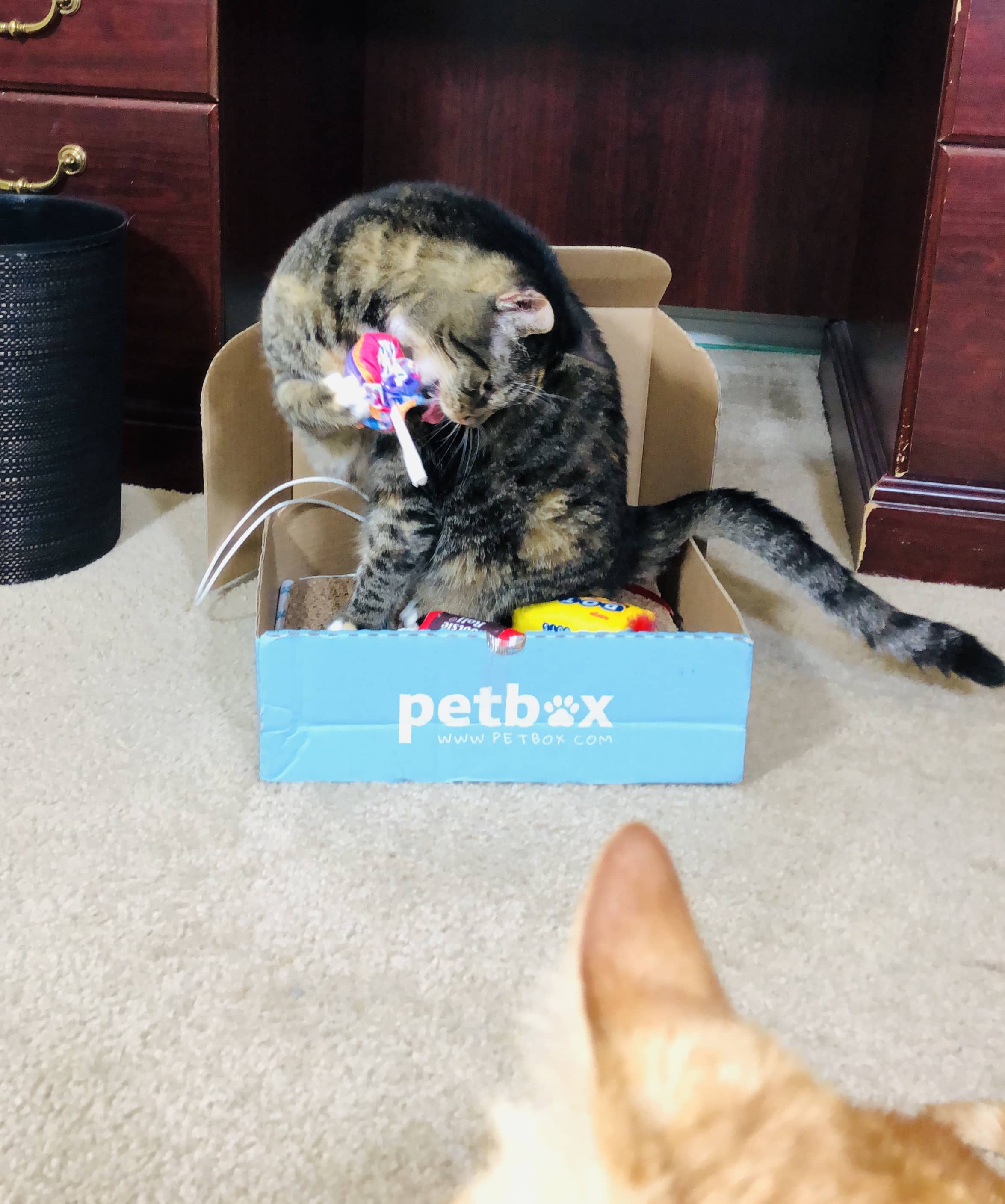 See, I knew Zoey would know what to do!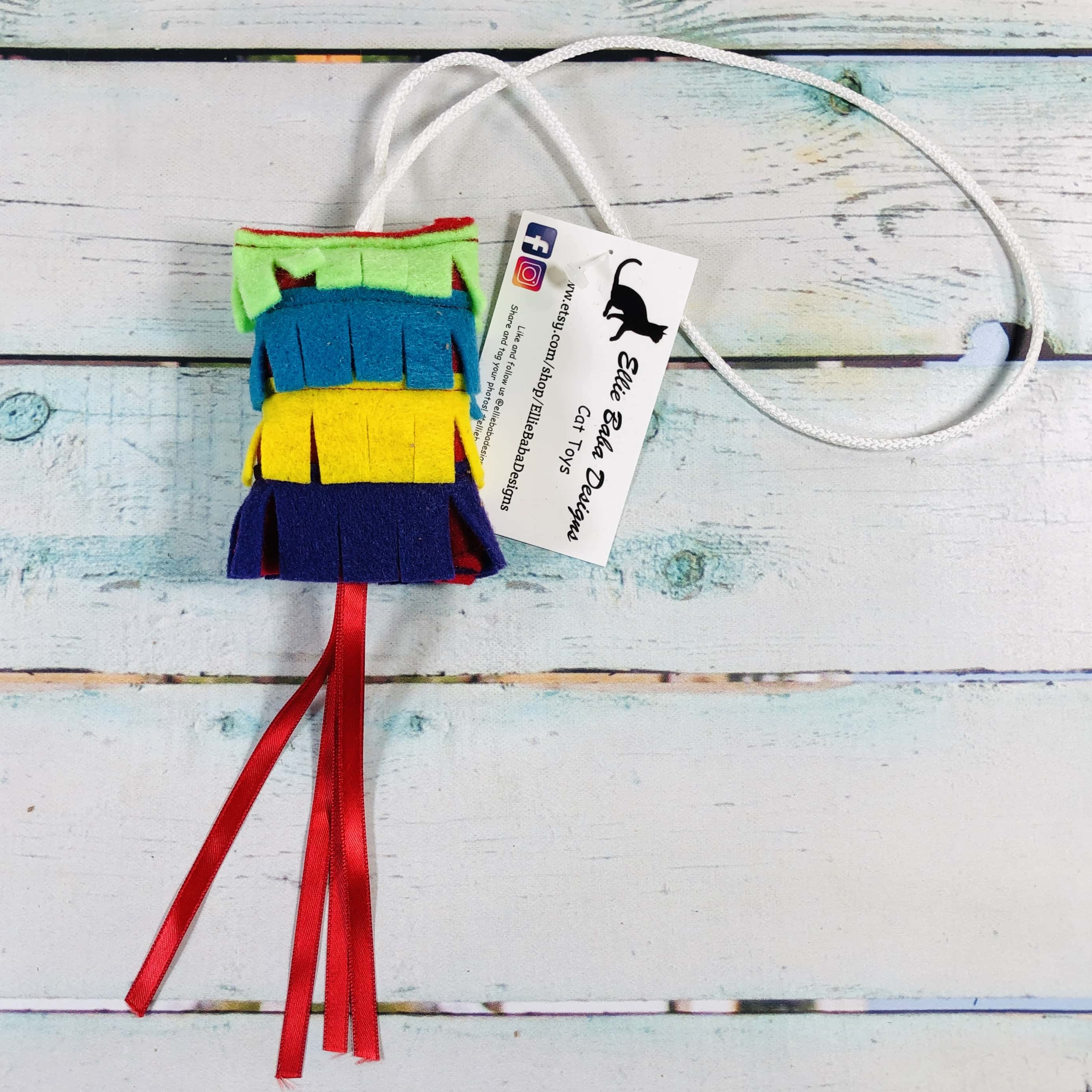 Ellie Baba Piñata Scratcher ($6) is made of recycled felt and is filled with fiberfill plus has ribbons hanging from the bottom. My cats liked playing with this, and I woke up to find that it had been moved over night so although I didn't catch them playing with it I know that they are doing exactly that.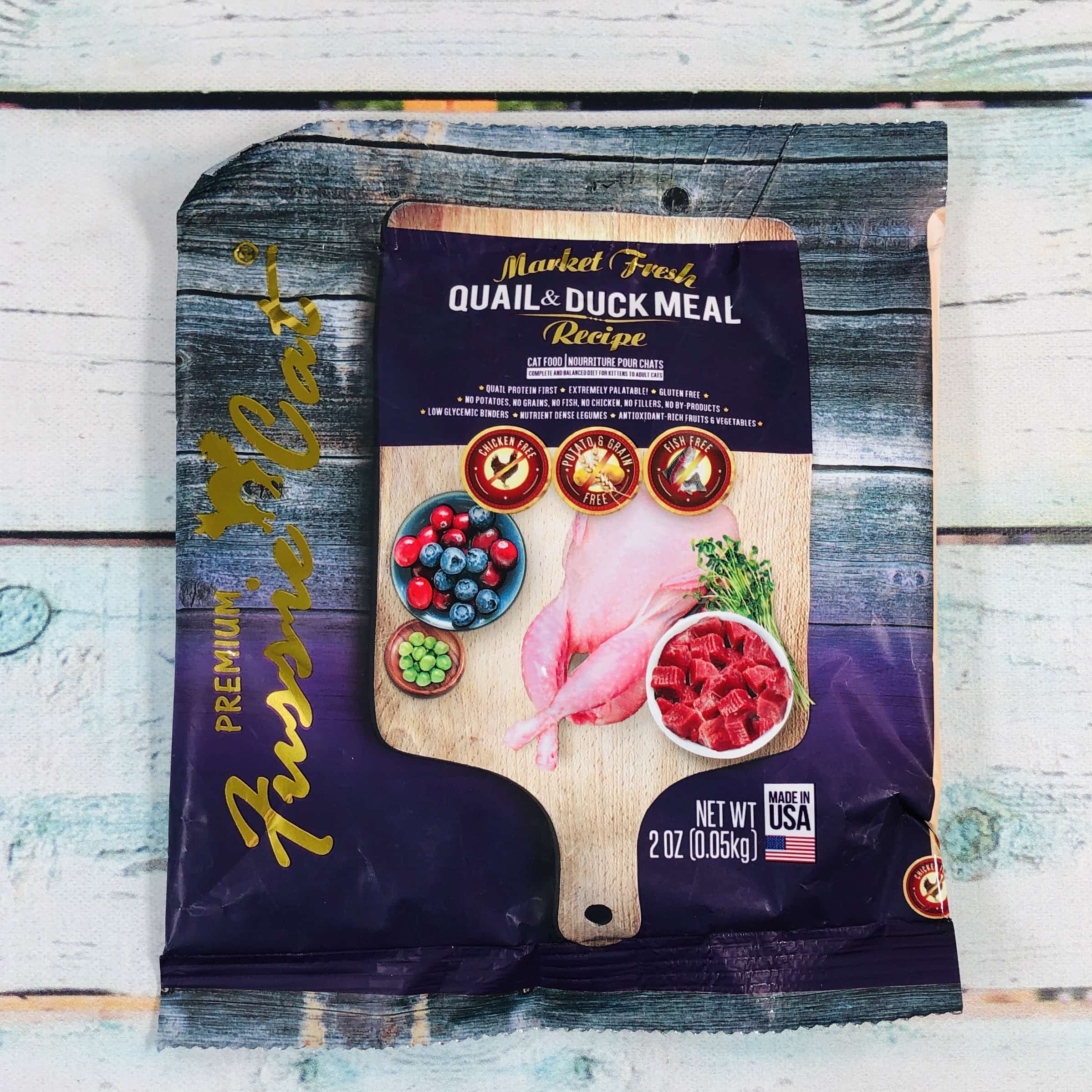 Fussie Cat Market Fresh Quail & Duck Meal Recipe ($20.85 for 2 lbs, $1.30 value) My cats are pretty fussy about their food so I was excited to see how they would feel about this brand.
Quail and duck meal are the first ingredients but the main thing I'm concerned with in my cats food is whether or not it has dye, and this one is free of dye!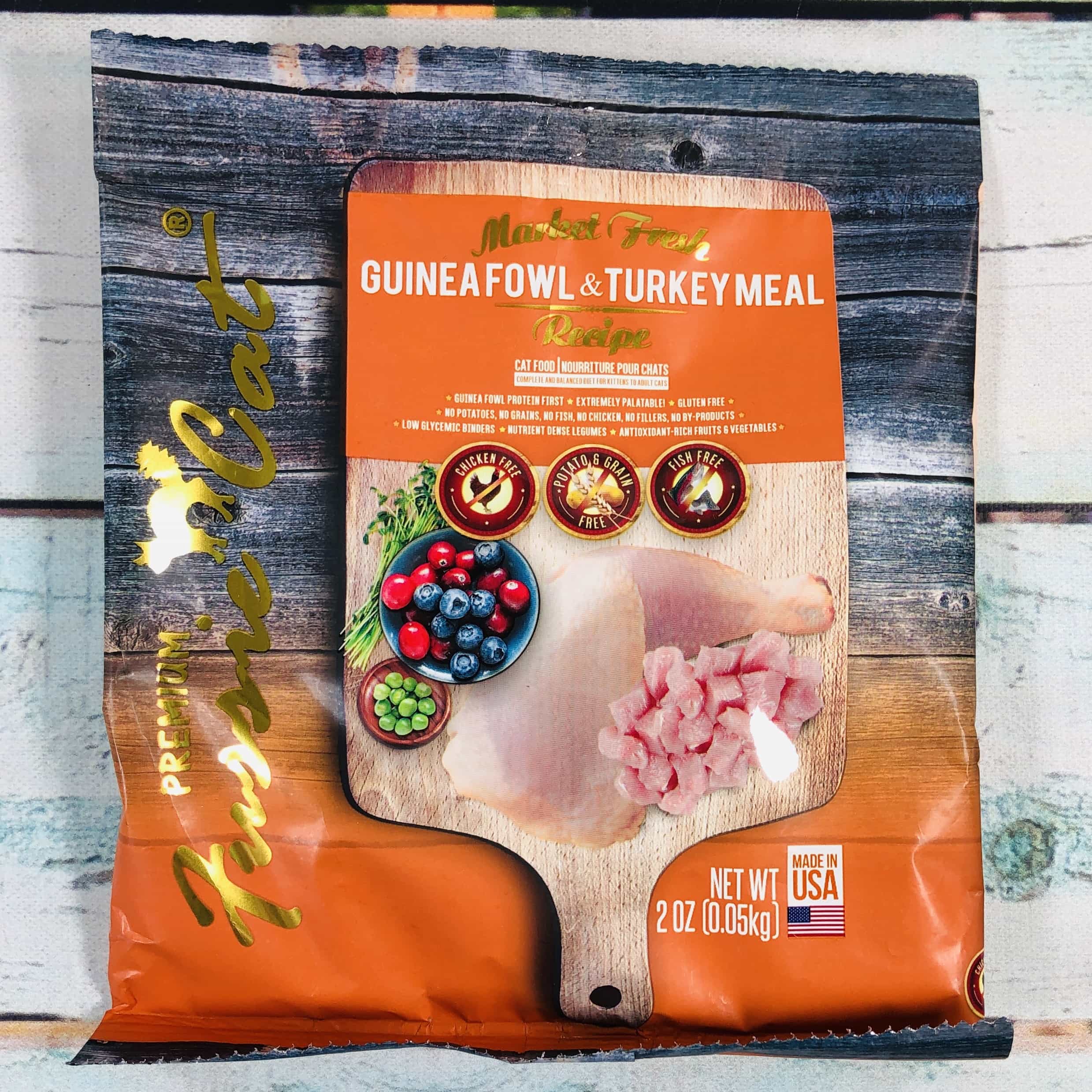 Market Fresh Guinea Fowl & Turkey Meal ($20 for 2 lbs, $1.25 value) Here is another interesting flavor, guinea fowl and turkey.
Those were the first two ingredients too, and again, no dyes! Zoey ignored it but Sunny seemed to like it. Most cats proably won't get excited if you suddenly change their food so you might want to mix it with their regular chow but it is nice that my cats can try before I buy.
Vital Cat Chicken Hearts Cat Treats ($4.94) Um, freeze-dried chicken hearts? Gross! The things we do for our cats, like give them chicken hearts for a treat. Chicken hearts are the only ingredient.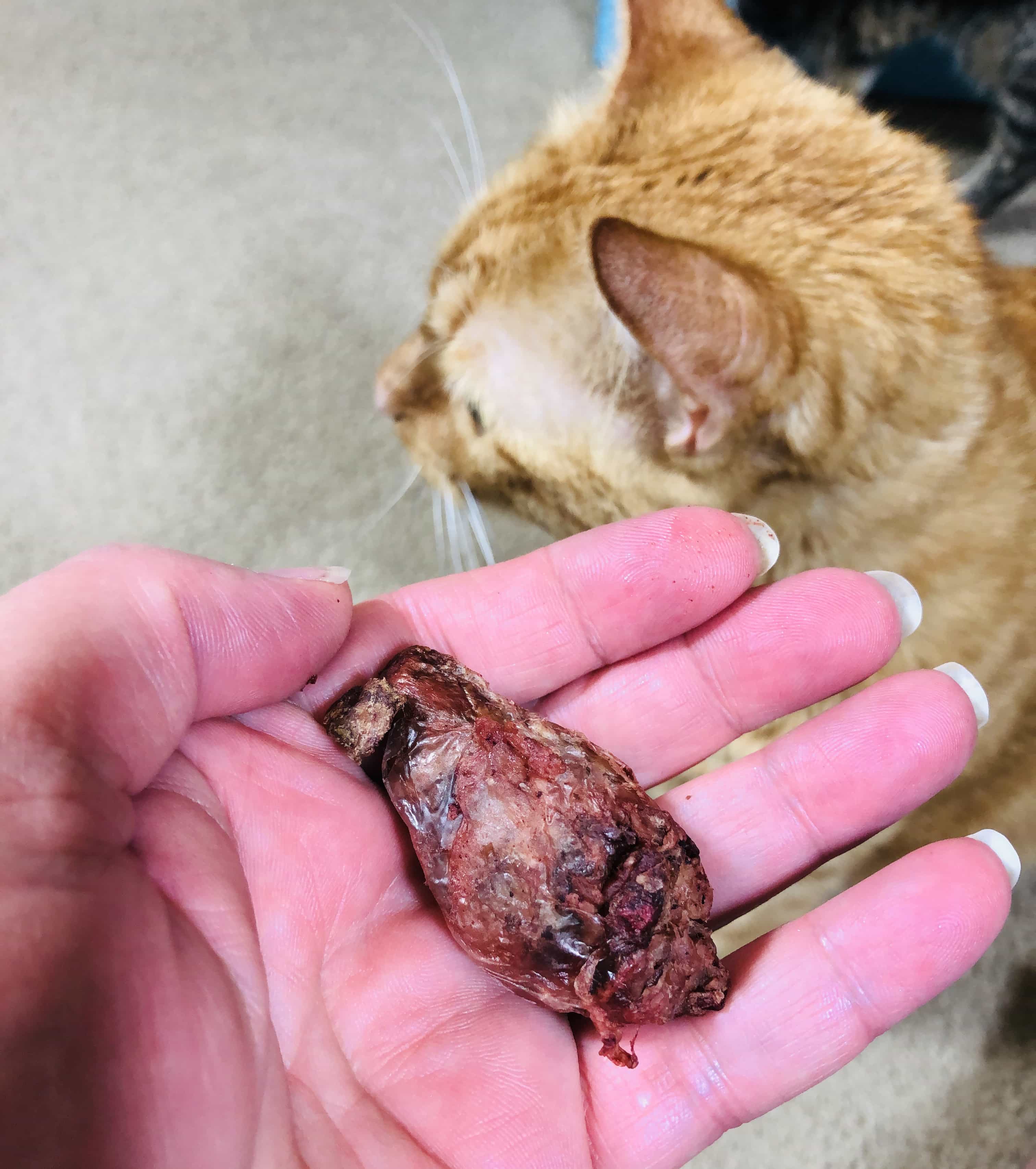 Yep, it's a heart. It also smells like BBQ.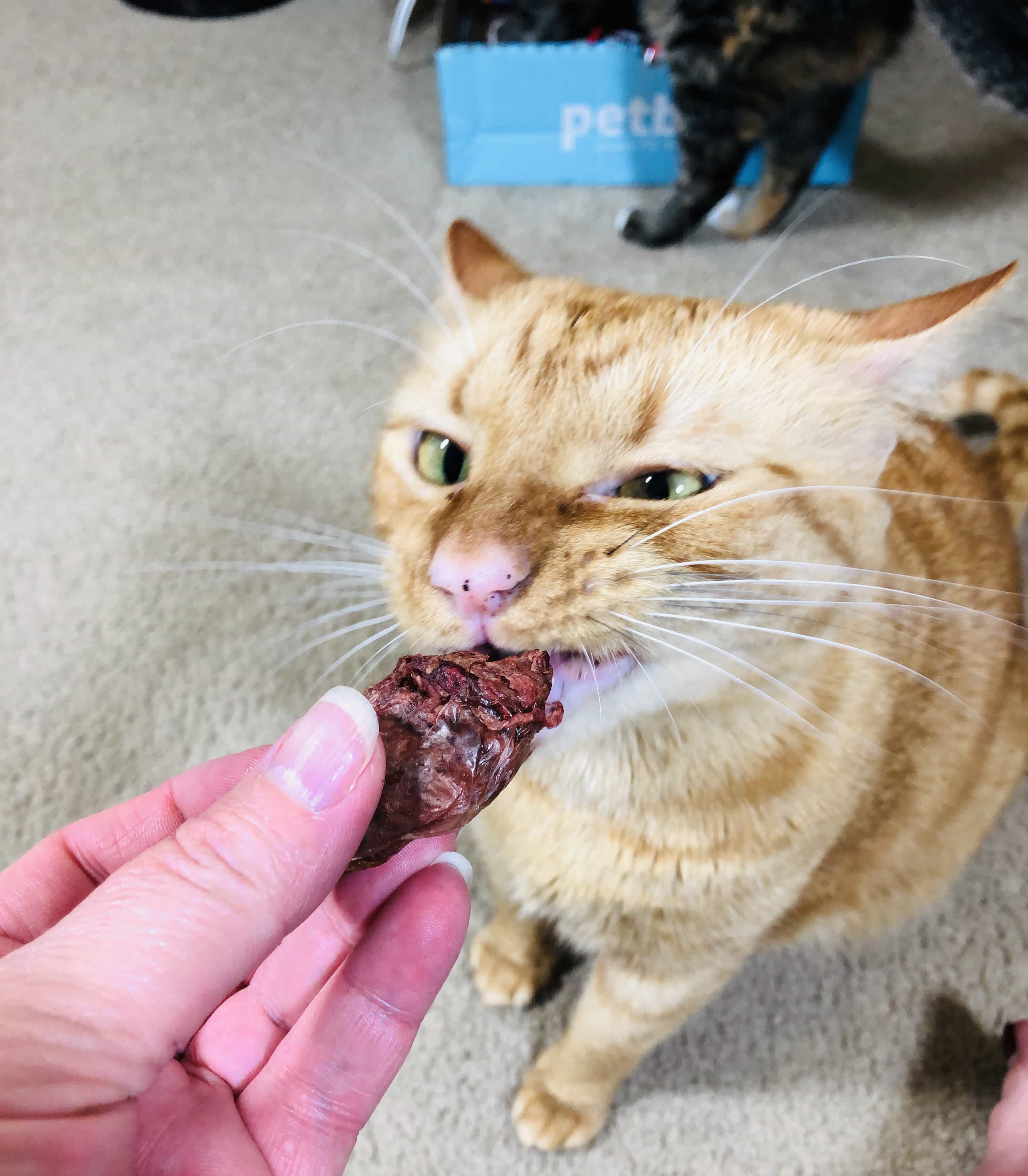 Sunny seemed to like it, although she licked it like a kitty lollipop but never tried to chew it.
I received a bonus coupon good for a 2 pound bag of Fussie Cat Cat Food! This is a manufacturer's coupon meant to be used in-store but I couldn't find a retailer near me so I emailed Fussy Cat to see if they offered it at Petsmart or PetCo. They told me that they want to help support smaller businesses and asked for my zip code so they could direct me to pet shops in my area that carry this brand. The retail value is supposed to be around $8.99 so that means Amazon (which is not an authorized seller) has marked this product way up if they are selling 2 pound bags for $20!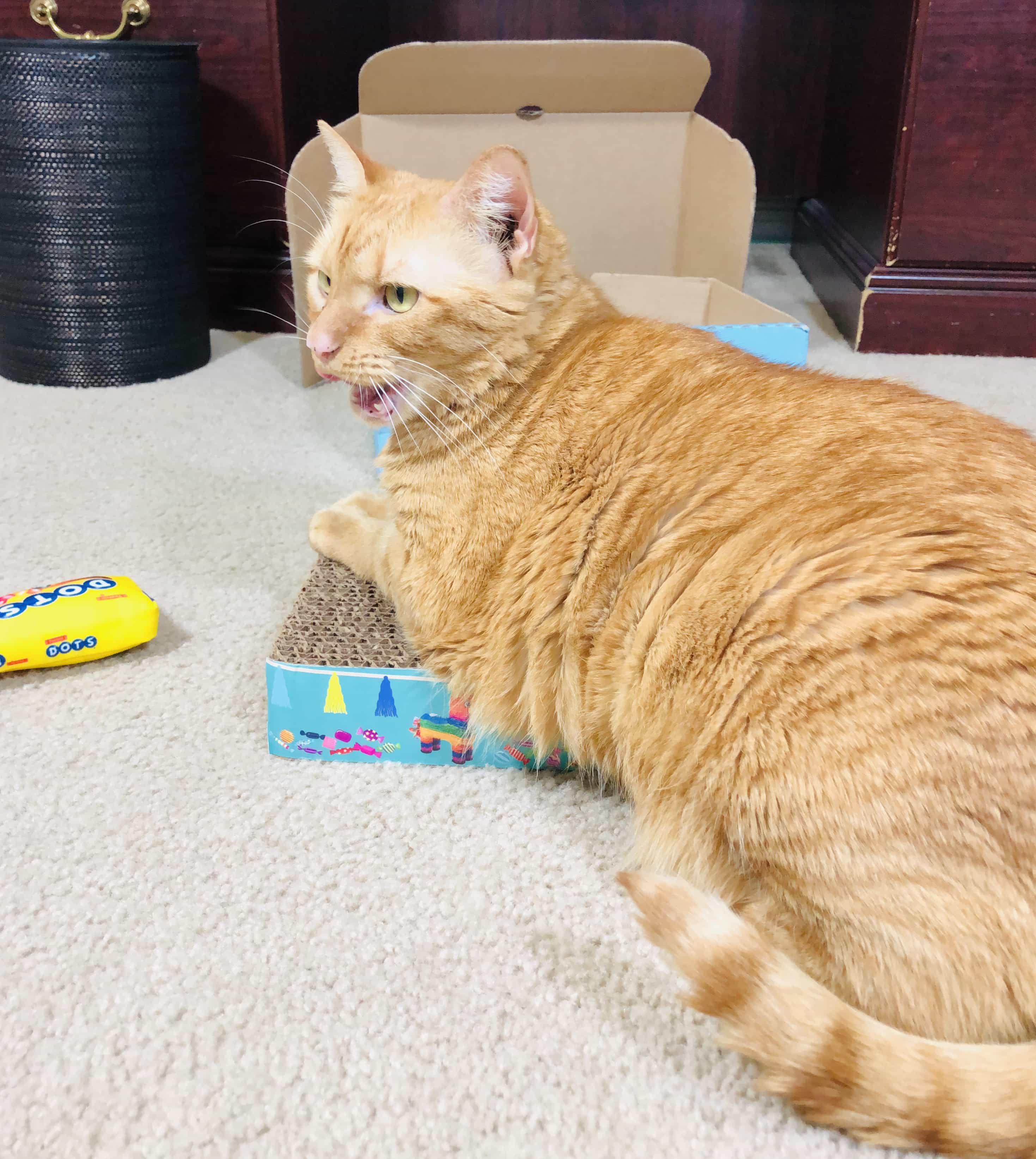 Look at that crazy Sunny, she is shocked by how happy she was with the May PetBox for Cats! She says that this is her favorite pet box and she loves all the kitty toys and treats. The scratch pad is always her favorite, she just lounges around on them for some reason. The treats were yummy and unusual and the theme was adorable.
What do you think of this month's box?