Paletteful Packs is a monthly subscription that sends the best art supplies to your door. Every box includes everything you need to create a work of art. They currently offer two types of boxes: Young Artist for children ages 8+ and Premier Pack for adults, whether beginners, professionals, or anyone in between.
DEAL: Save 10% on your first box. Use coupon code 10HOORAY.
The items were packed with blue squiggles.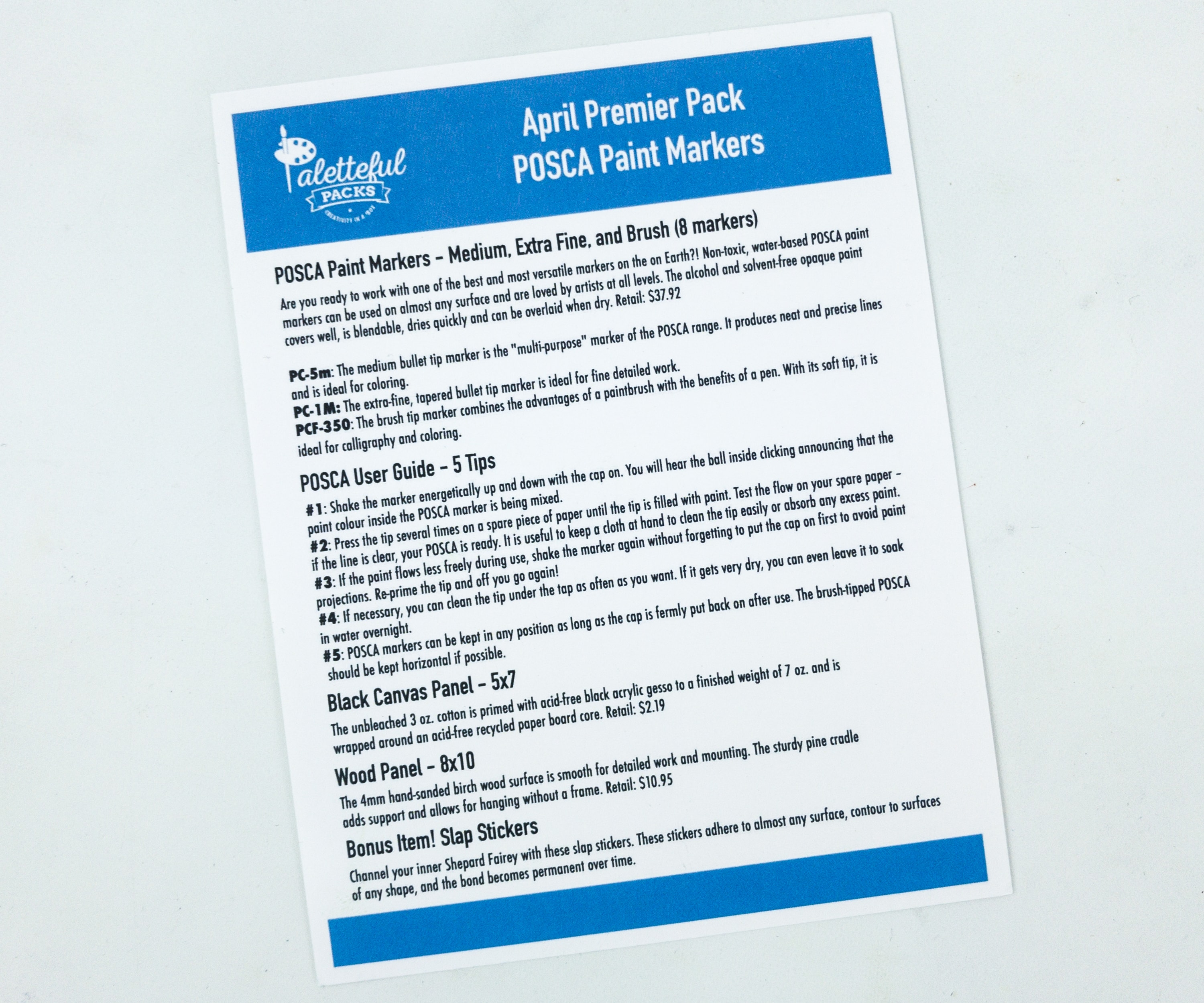 There's an information card that lists all the items in the box with a short description for each.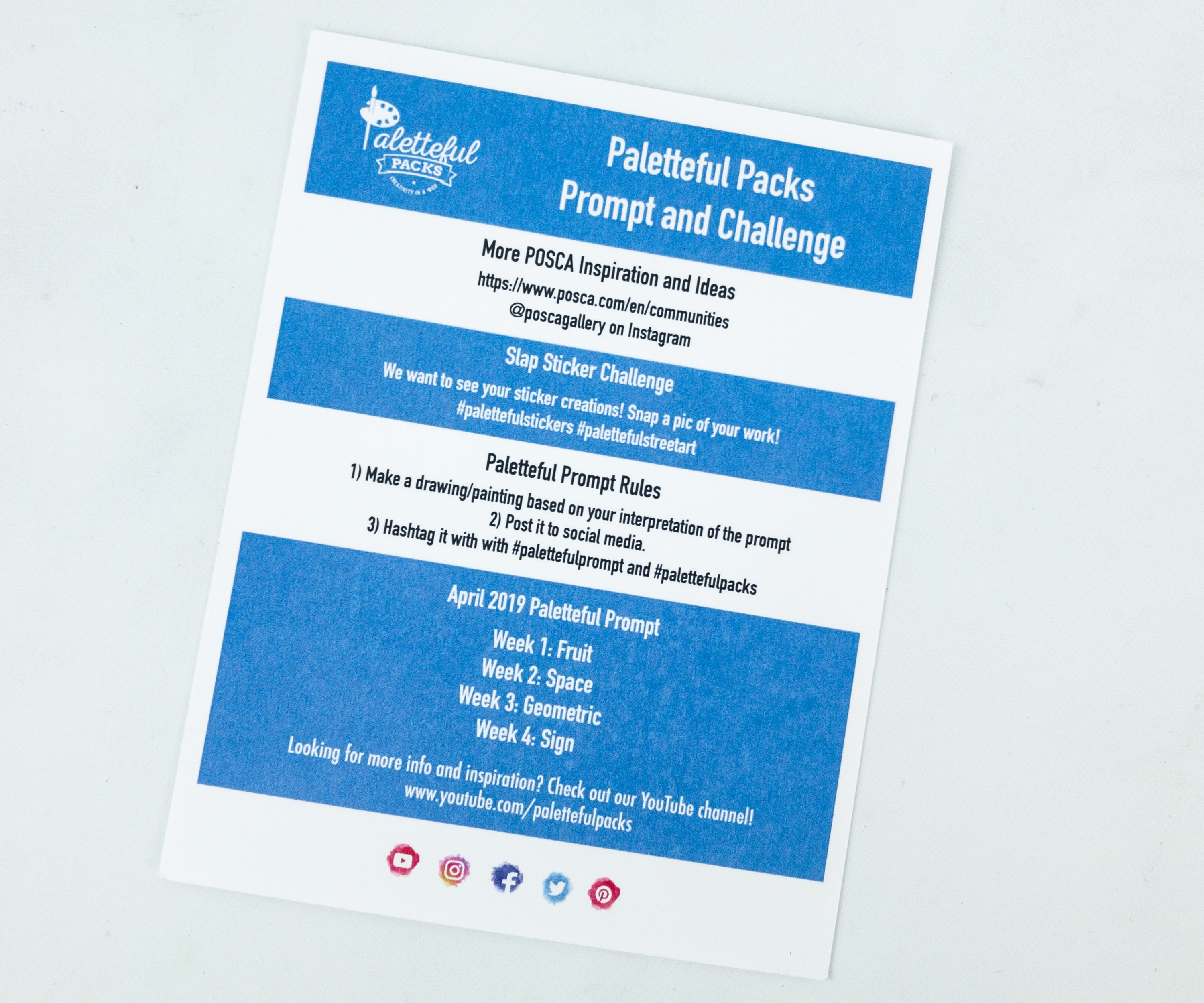 What makes the box more fun are the prompts and challenges! This month's challenge involves the use of the slap stickers provided in the box. They encourage subscribers to share their sticker creations on social media using #palettefulstickers and #palettefulstreetart. As for Paletteful Prompts, there's one for each week of the month and for April 2019, the prompts are Fruit, Space, Geometric, and Sign.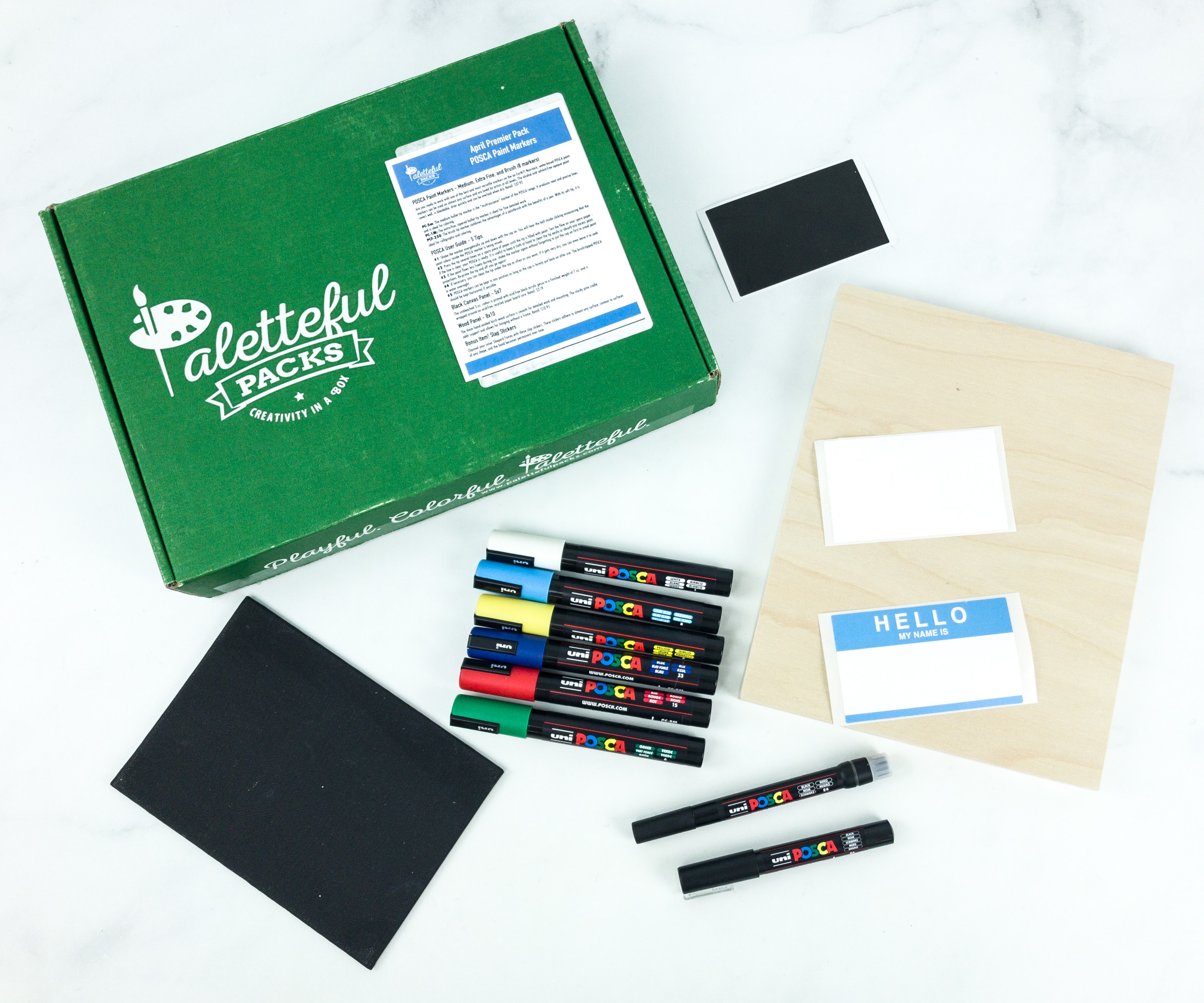 Everything in my box!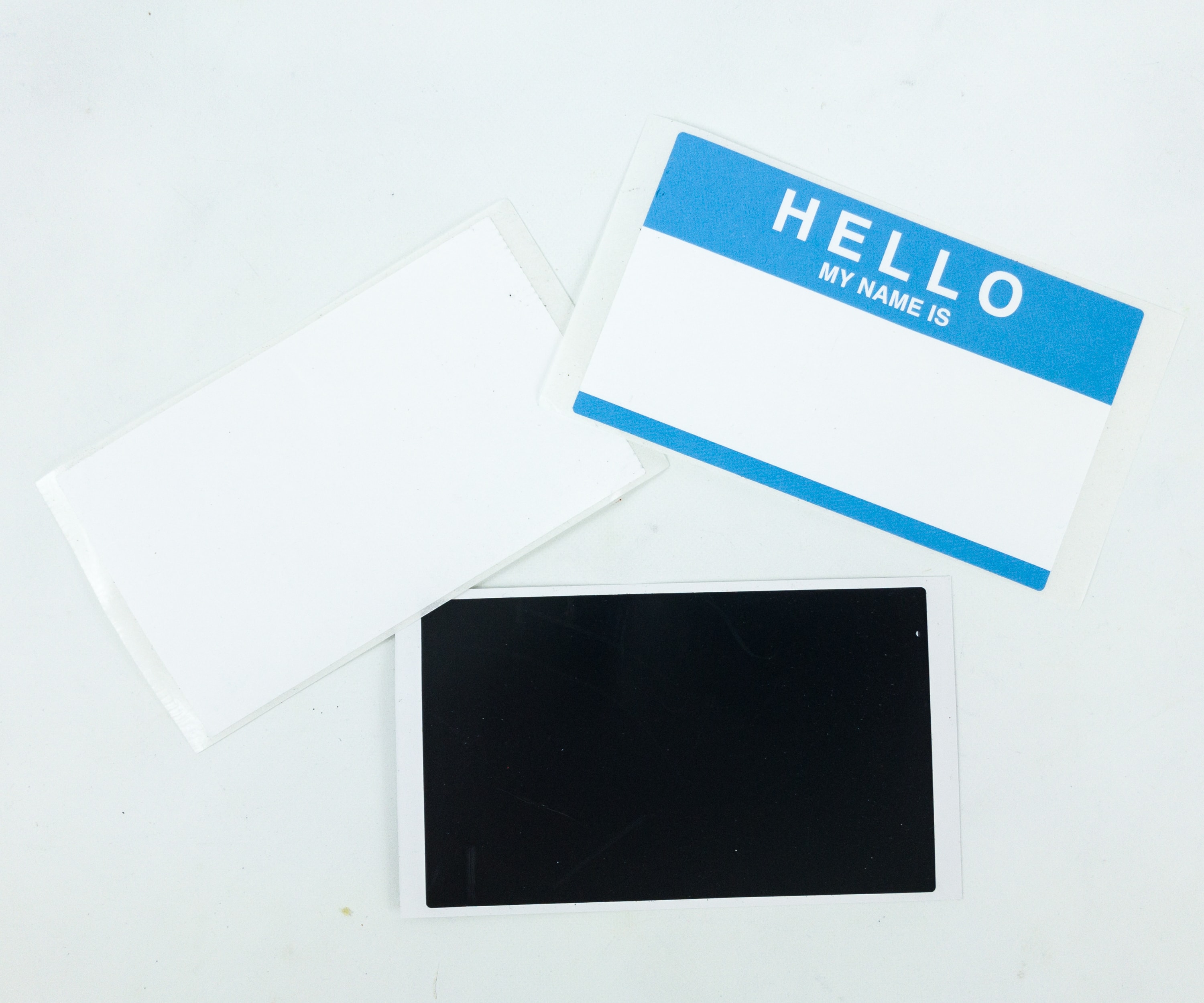 Slap! Stickers. We got three pieces of stickers which easily adheres to any kind of surface. One is black, the other is white, and the third resembles a nametag. They're plain so you can really get as creative you want with them.
Black Canvas Panel ($2.97) Measuring 5×7, this canvas panel is made with unbleached cotton and primed with acid-free black acrylic gesso.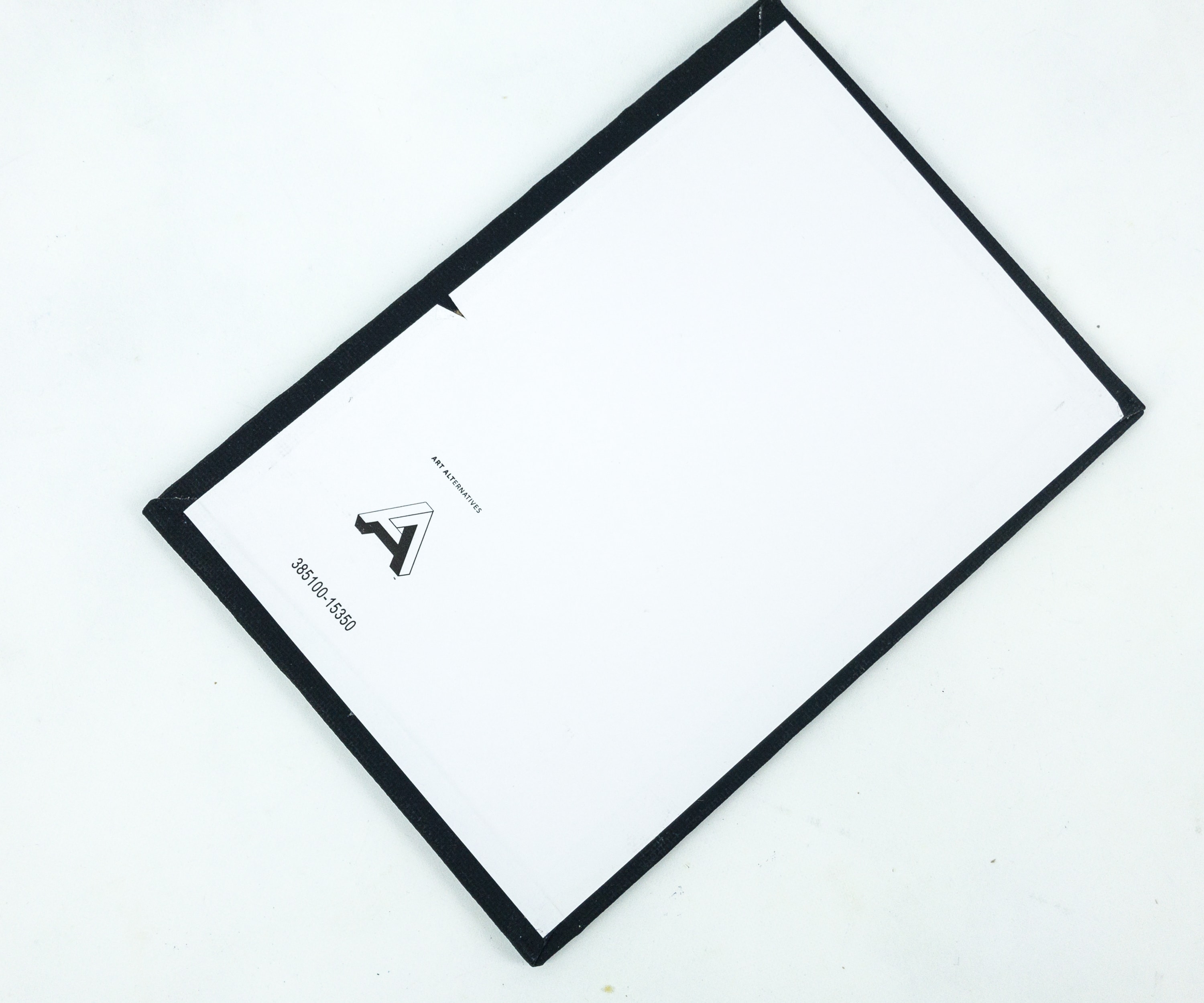 It's lightweight yet still sturdy because of its recycled board core. I also like that it's eco-friendly.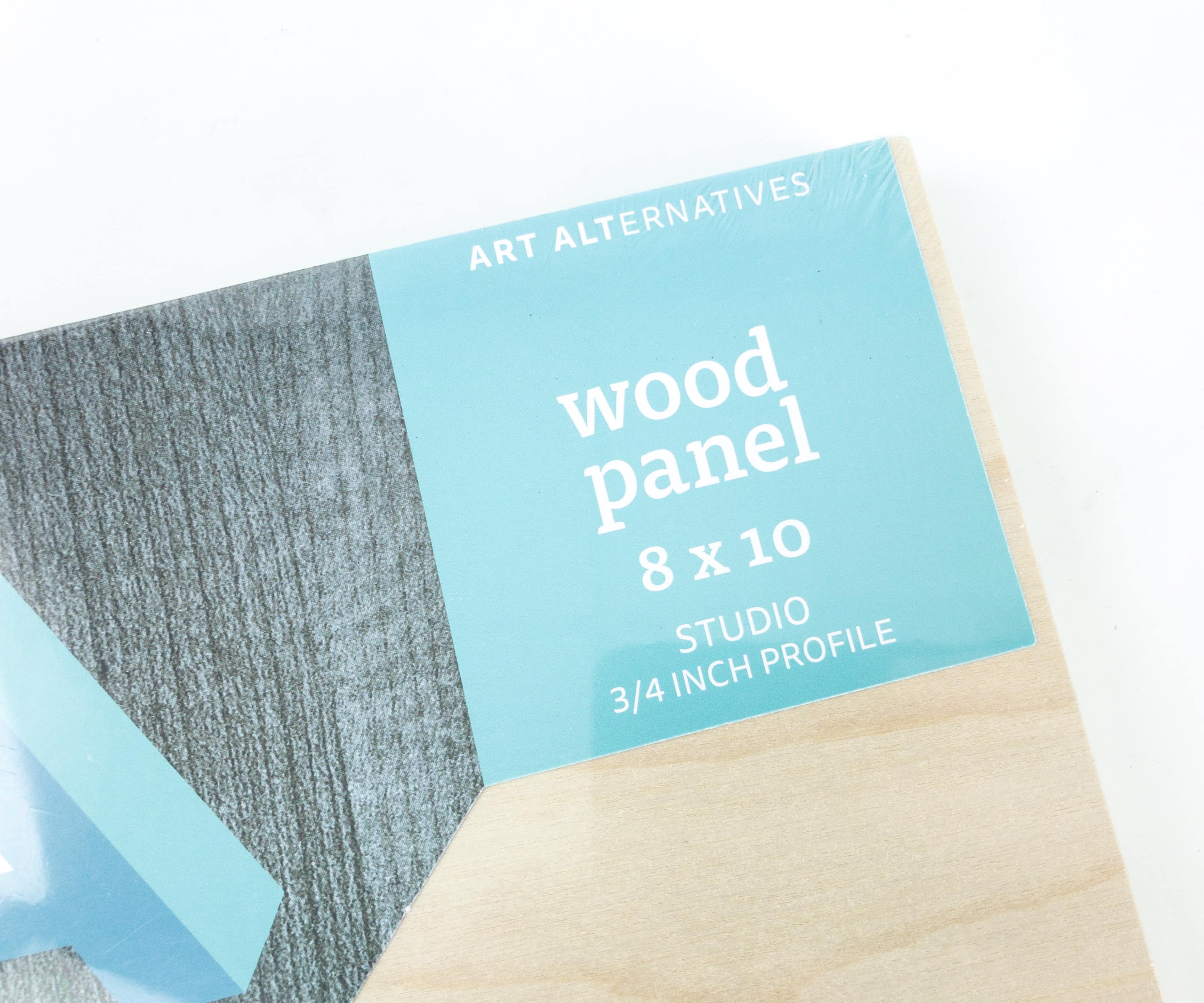 Wood Panel ($10.95) A wood panel is useful whether you want to paint or draw, or even when mounting mixed media work. This one measures 8×10 and is made with birch wood.
It's made in China. More details about the panel are listed on the packaging.
The surface is so smooth and the fact that it's hand-sanded is just amazing.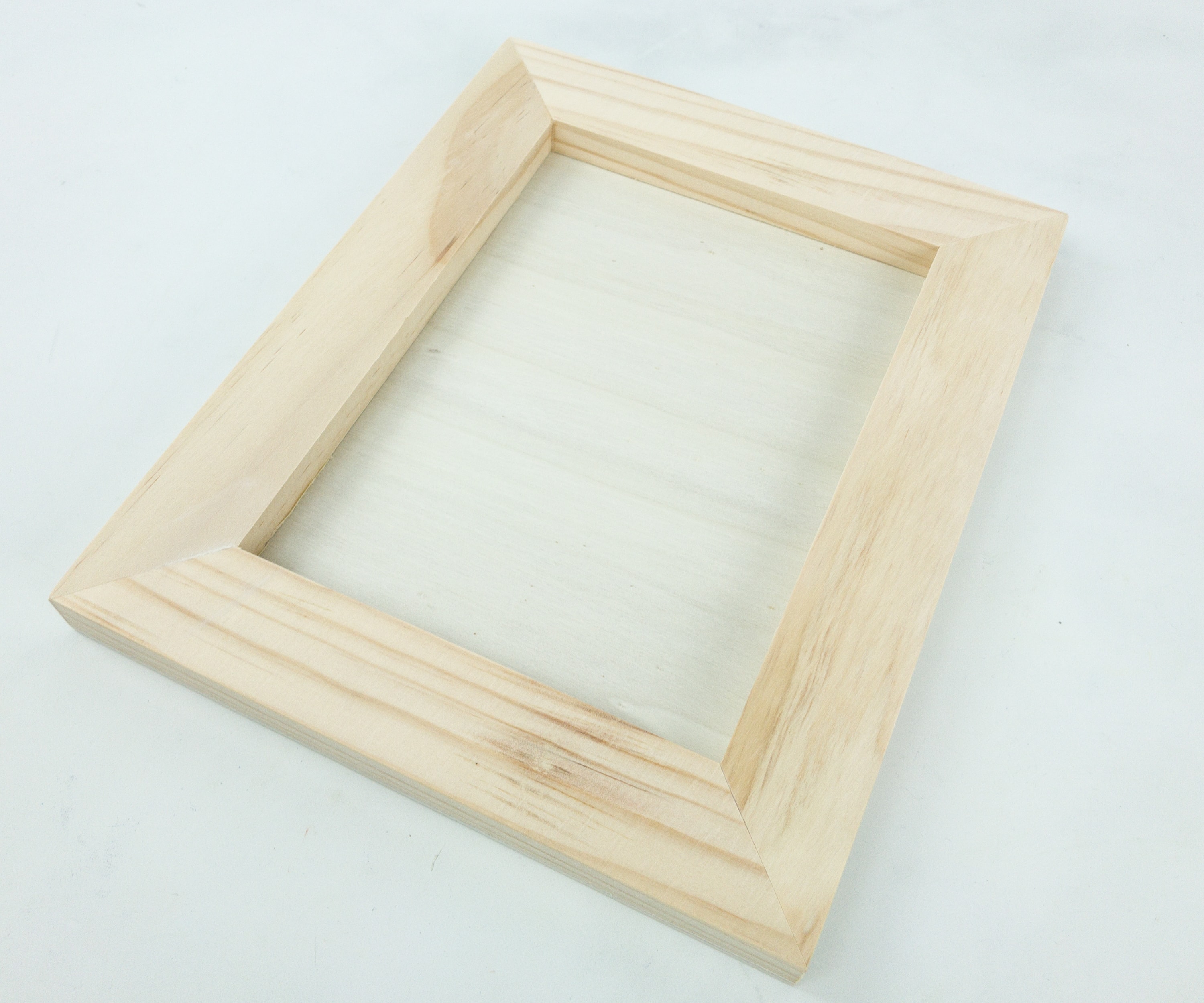 It has a pine cradle that serves as a support. You can even use it to hang your artwork minus a frame.
POSCA Paint Markers ($37.92) There are 6 POSCA PC-5m markers in the box, and they come in various colors: green, red, blue, yellow, sky blue, and white. They have a bullet tip, ideal for coloring and for making precise lines.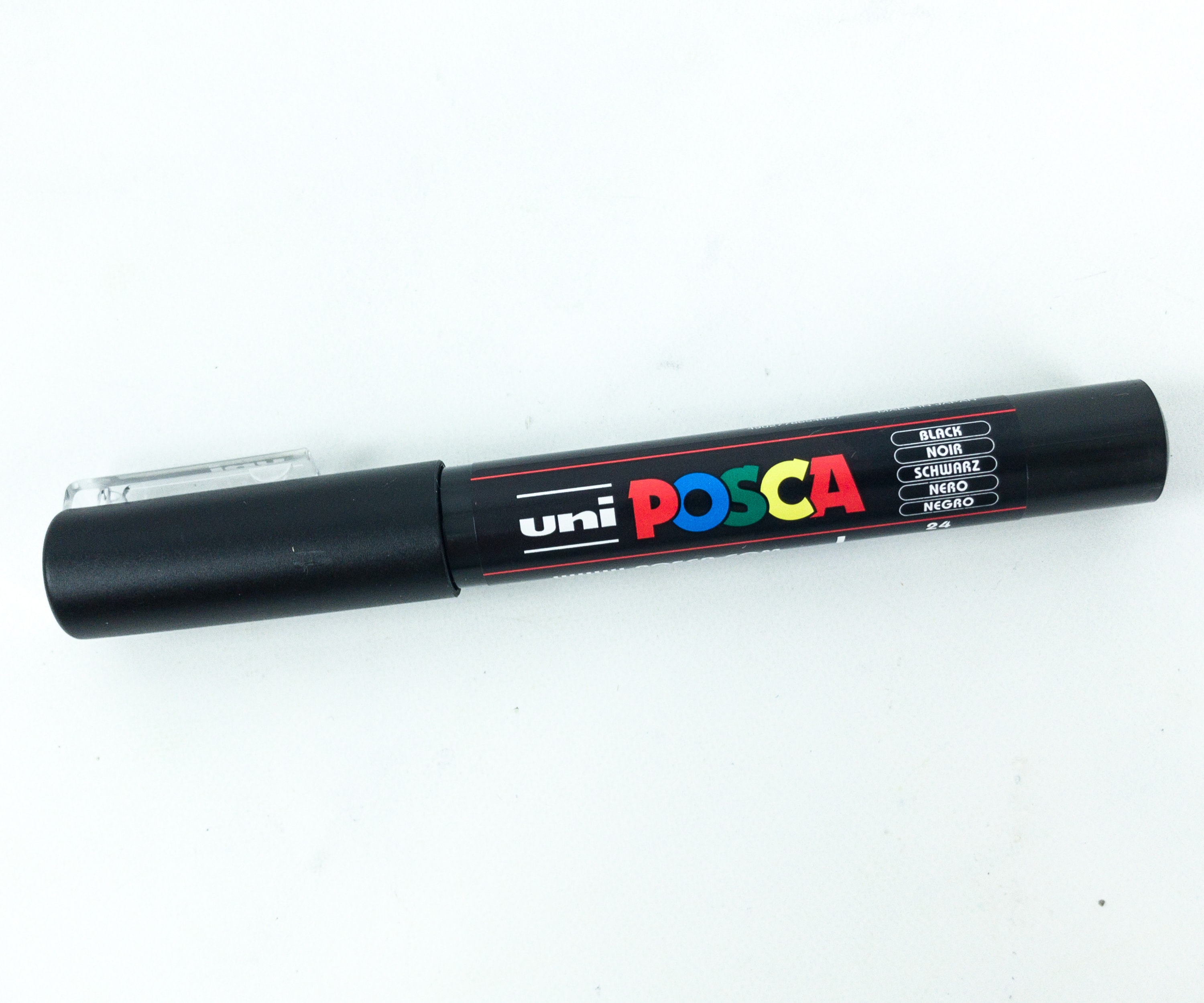 There's also a POSCA PC-1M marker with an extra-fine and tapered tip. It's helpful when putting details in your artwork.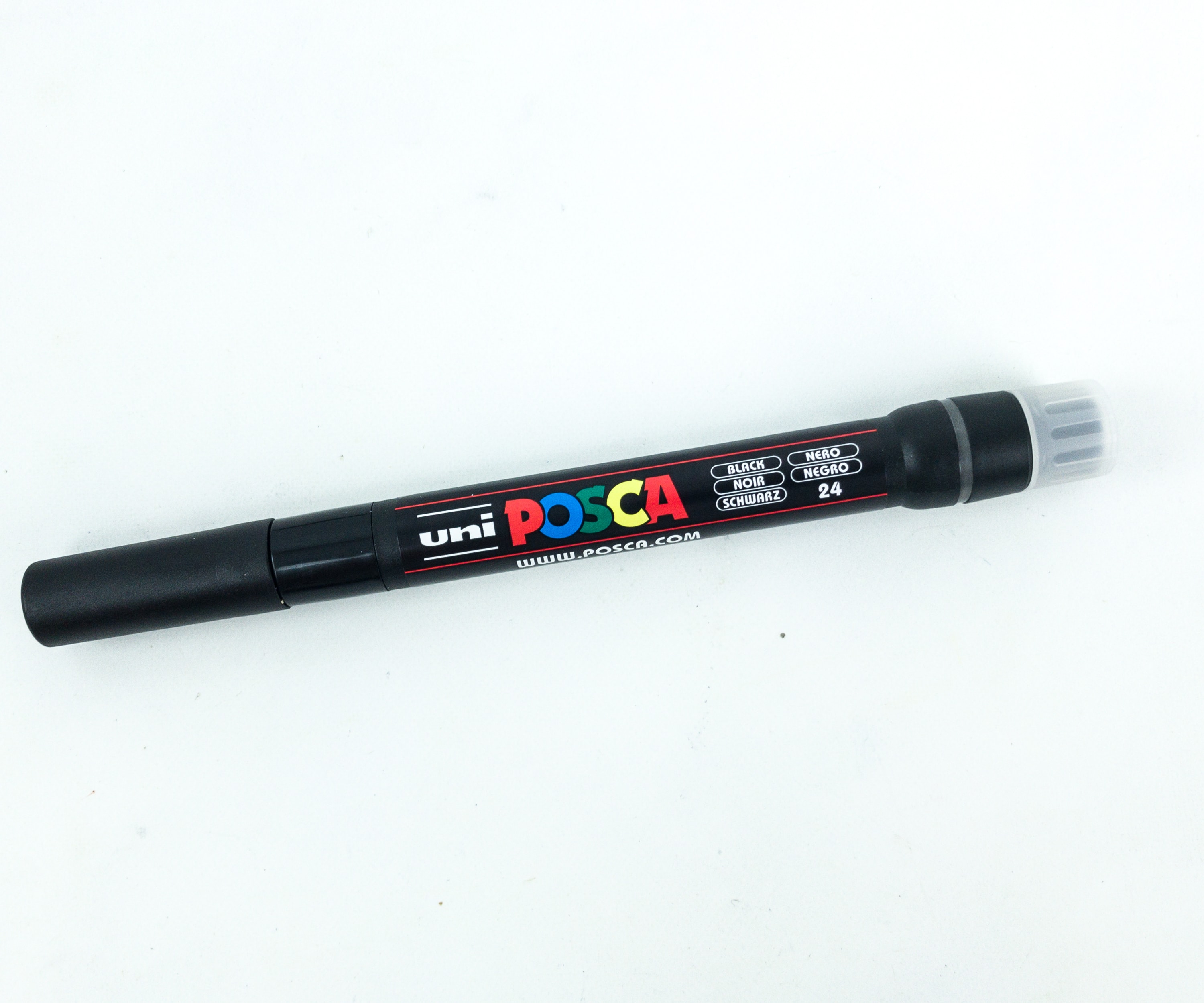 Lastly, there's a POSCA PCF-350 marker with a soft brush tip. It gives a paintbrush effect, without you actually having to use a paintbrush. Aside from coloring, it's also great for calligraphy.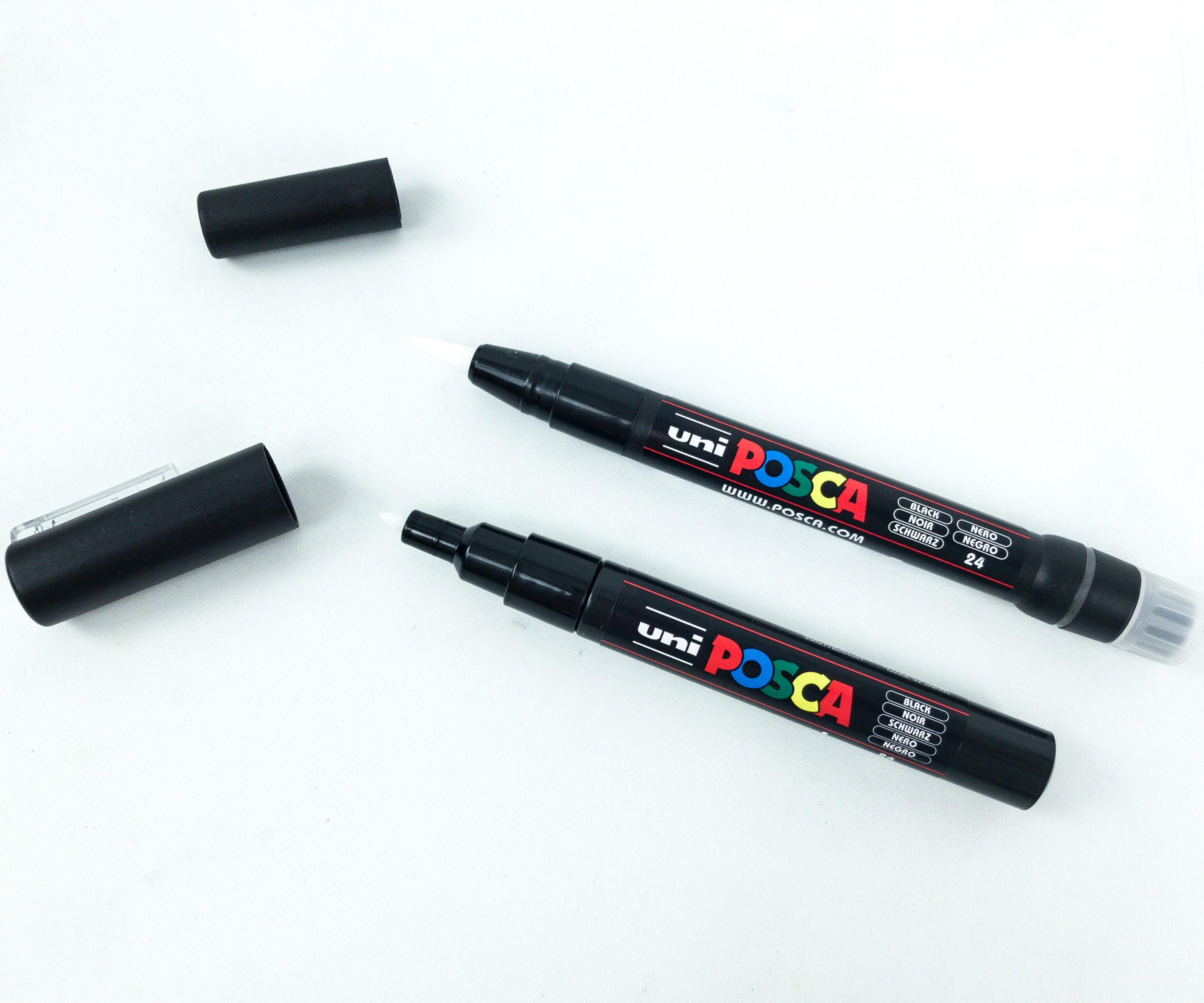 I love these high-quality markers! They're so handy and I love that they have varied purposes.
As for the colored markers, they're all well-pigmented!
I decided to draw a clown on the wooden panel! I started sketching the details using a pencil and then traced it with the black marker before filling it with colors. The surface is really smooth so I didn't have any problem filling in the colors.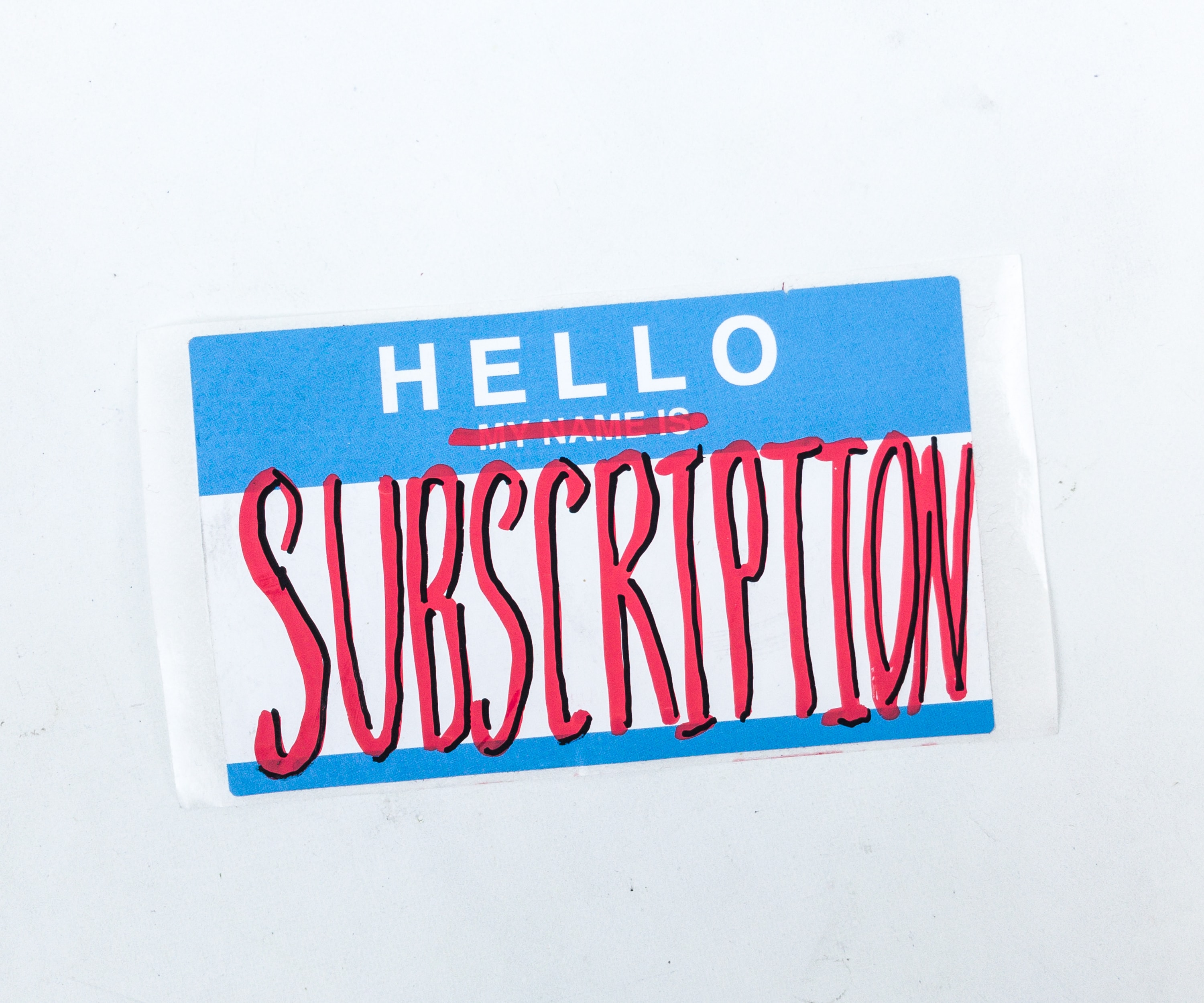 Here's what I did with the nametag slap sticker! Of course, it's for Hello Subscription.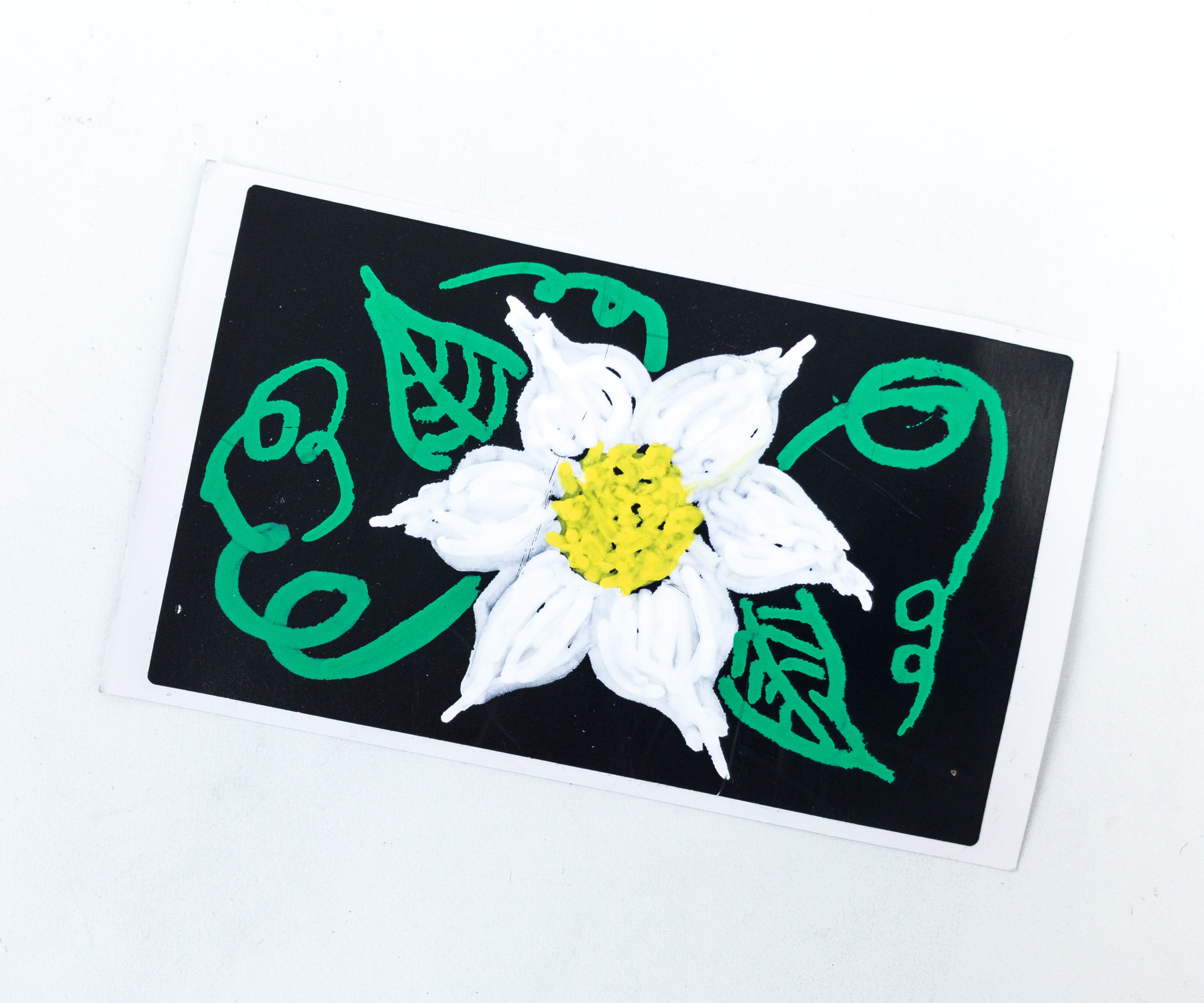 For the black slap sticker, I drew a flower with some leaves and vines around.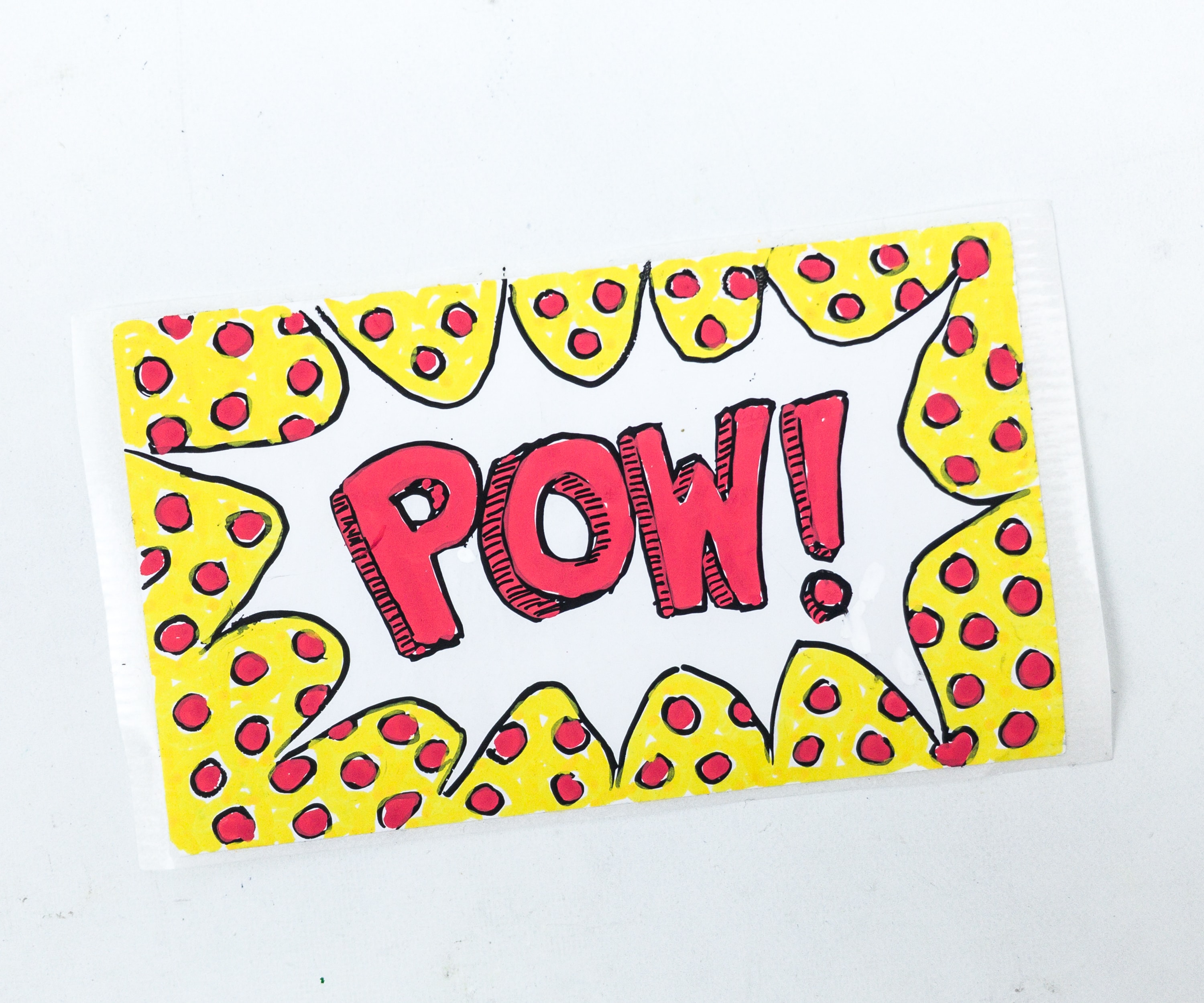 Being a fan of comic books, I thought of making something related to it on the white slap sticker. It's a comic art text!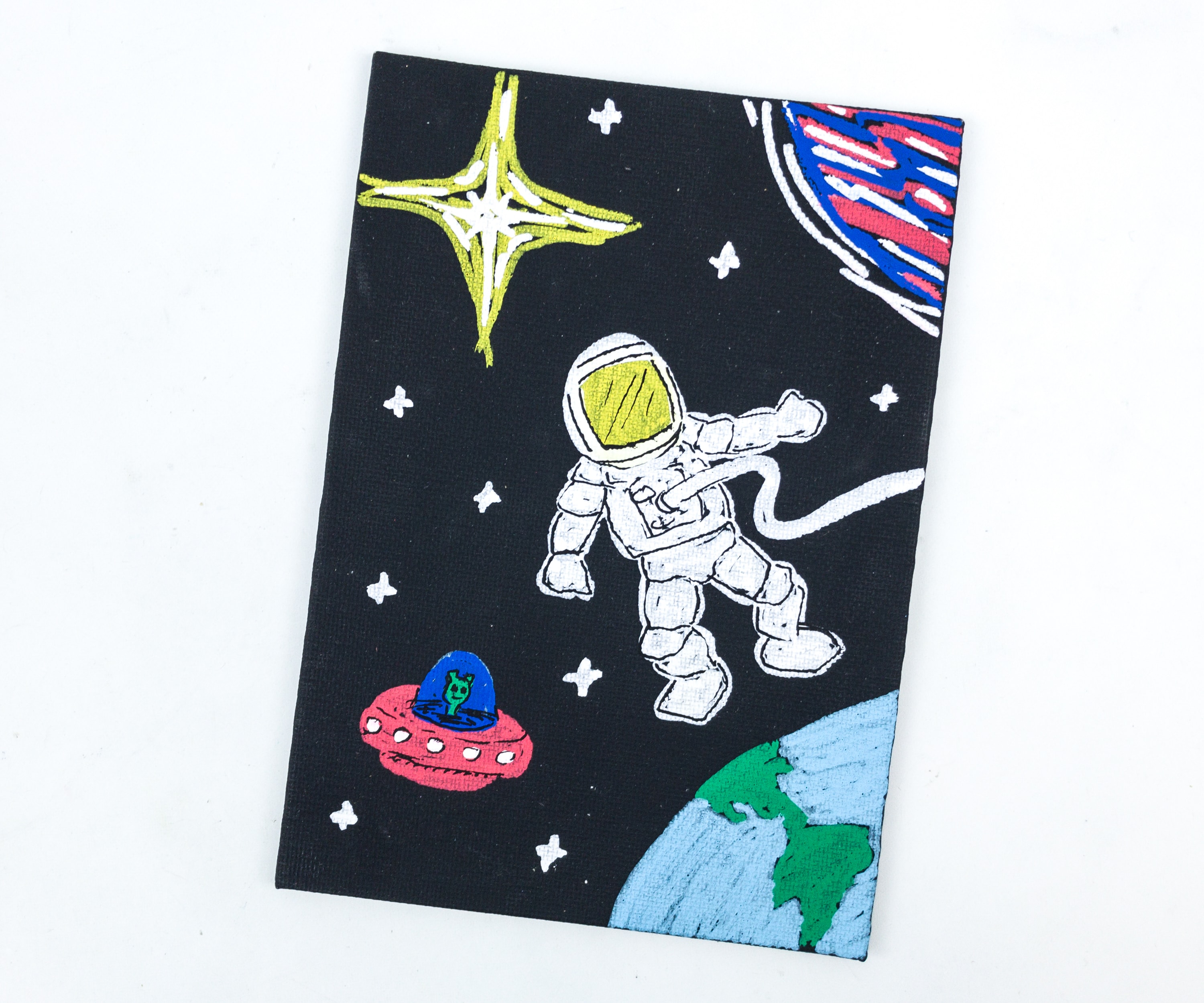 The black canvas panel made me think of the outer space and got me inspired to draw something related. There's an astronaut, an alien inside its spacecraft, and also a glimpse of the world and other celestial bodies.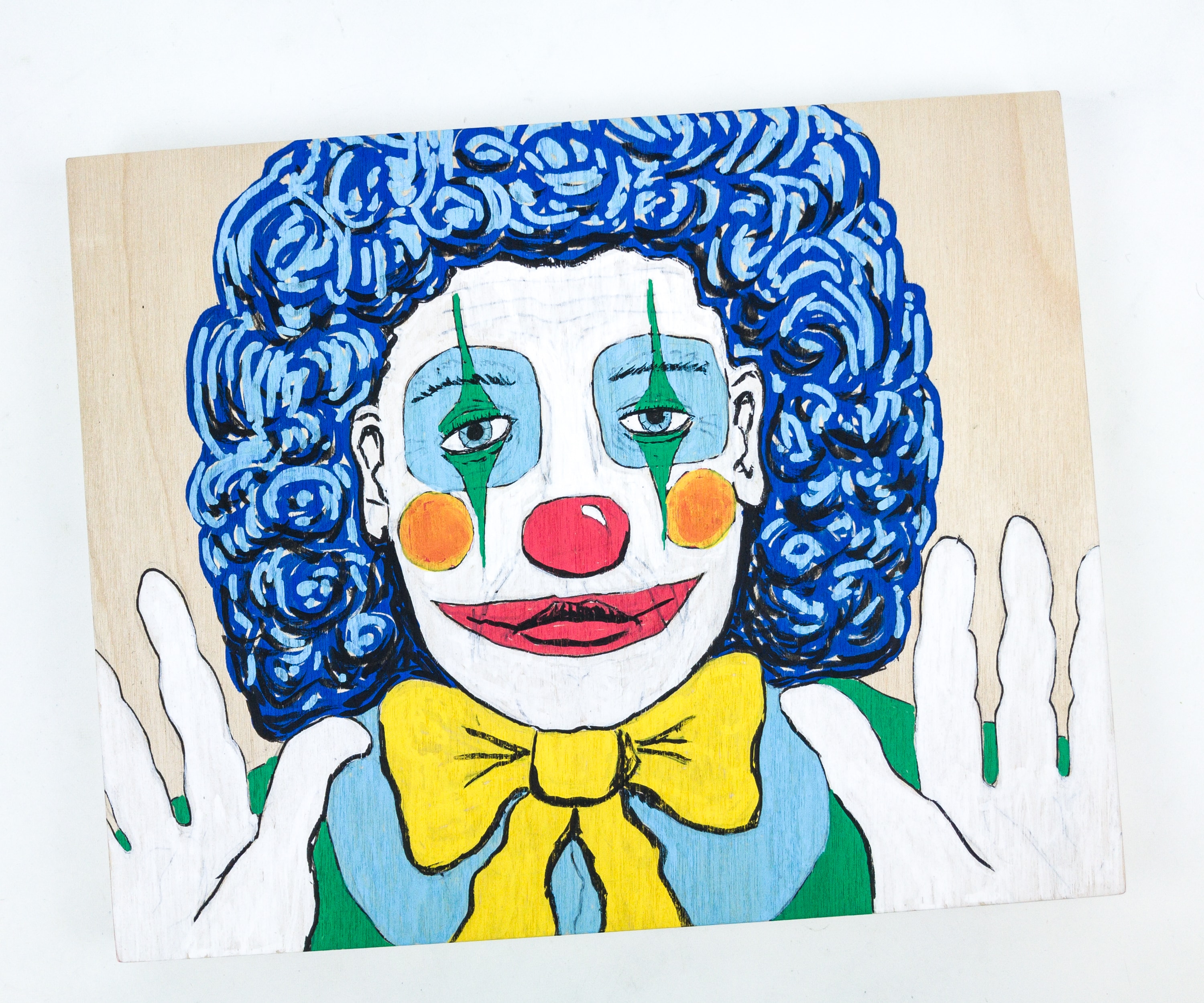 Saving the best for last! Here's the final look of my clown drawing. It was easier adding details because of the precise bullet tip markers.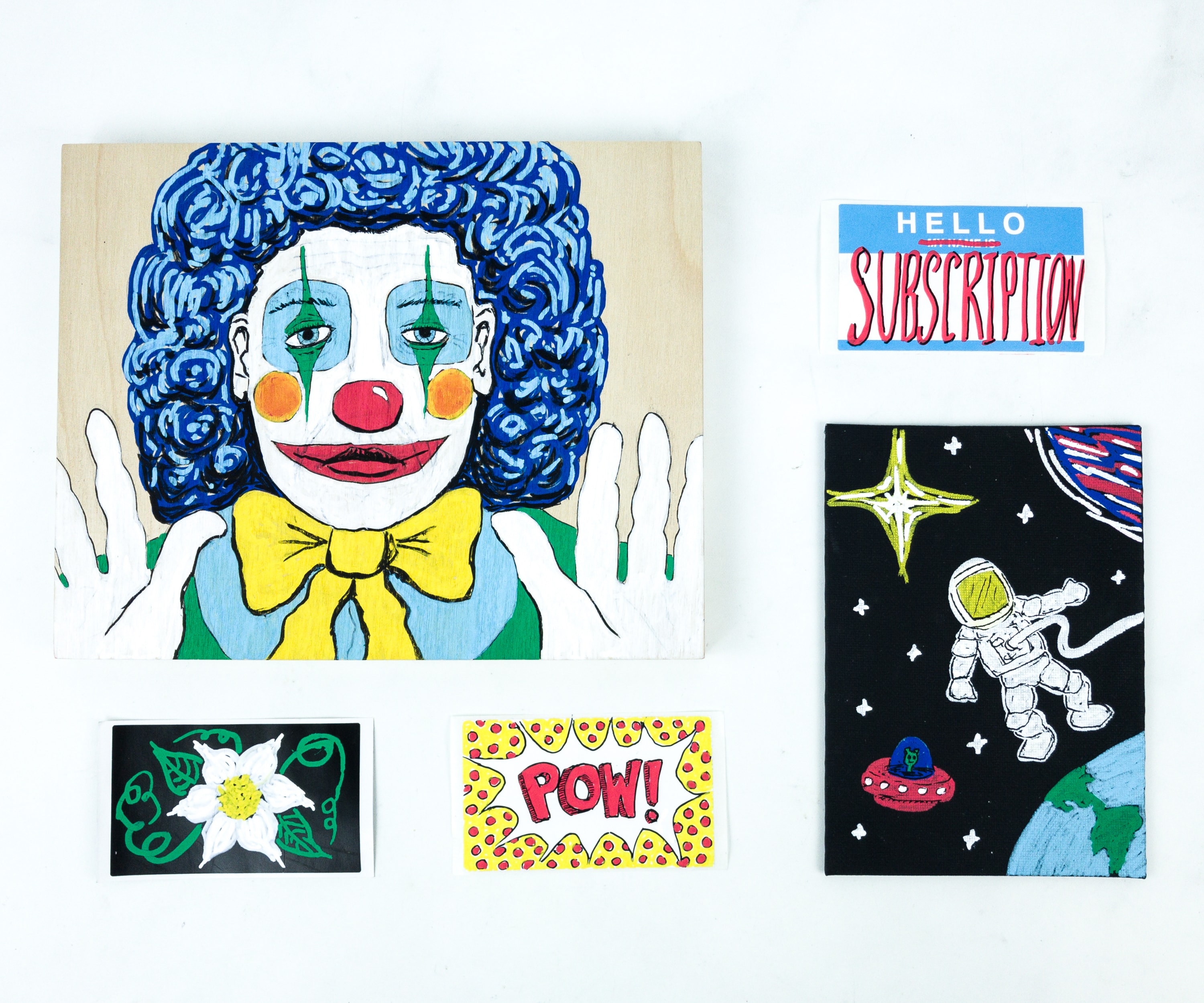 All my artworks for this month!
I'm pretty satisfied with everything in the box! I was able to do a lot with what they provided, it made me feel great and inspired. The markers are non-messy and easy to handle, I didn't encounter any problems while using them. They're also well-pigmented! I also appreciate the tips they provided in the information card which helped me make the most out of the products. The challenge and the prompts are also useful for anyone looking for inspiration for their creative works. Overall, it's an amazing box! It's my first time receiving the box but I'm already very impressed!
Any thoughts about the Paletteful Packs box?