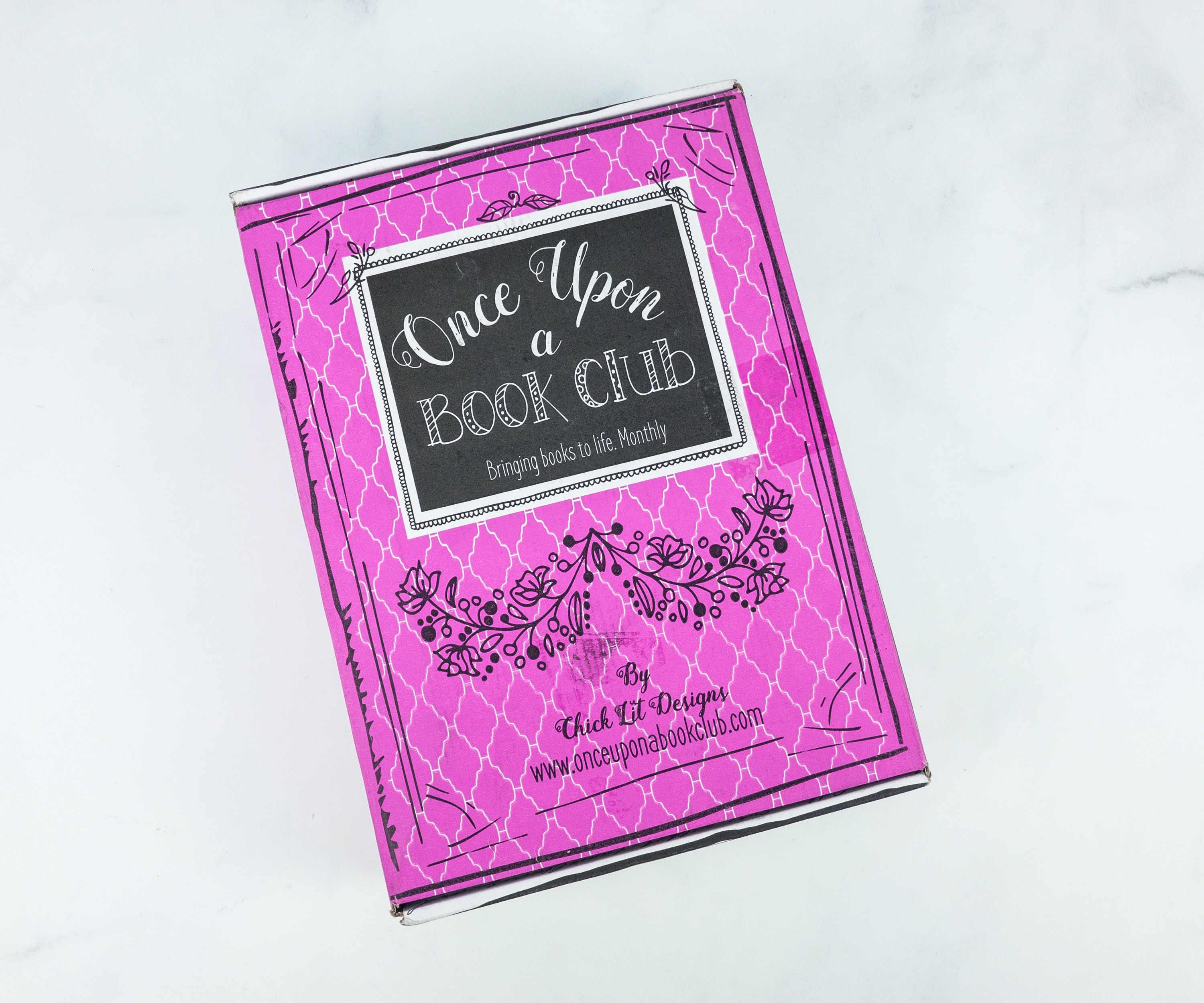 Once Upon a Book Club is a subscription that offers a unique reading experience. Each month, you'll receive a book to read, a 5″ x 7″ quote print, along with 2-4 corresponding gifts to match a quote/item mentioned in the book. Readers are advised to open the gifts as they finish the corresponding page to make them feel as if the book is coming to life!
You can choose between Once Upon a Book Club's Young Adult edition and Adult edition. This is the review of the Adult box.
DEAL: Enjoy 10% off your first box. Use coupon code BOOKNERD.
The box was designed by @ChickLitDesigns. It's super cute!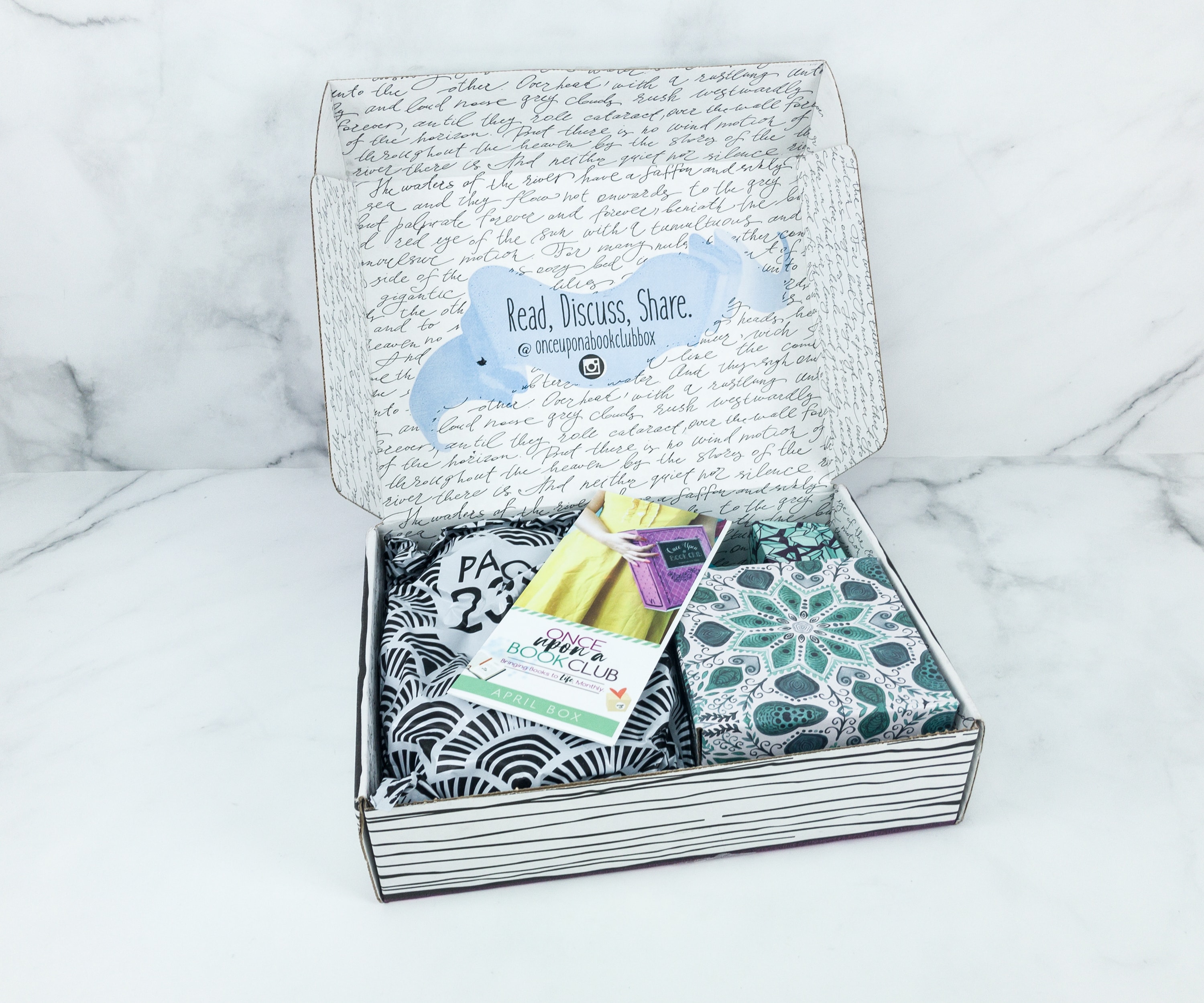 First look inside!
They certainly didn't keep the interior plain!  It is so lovely!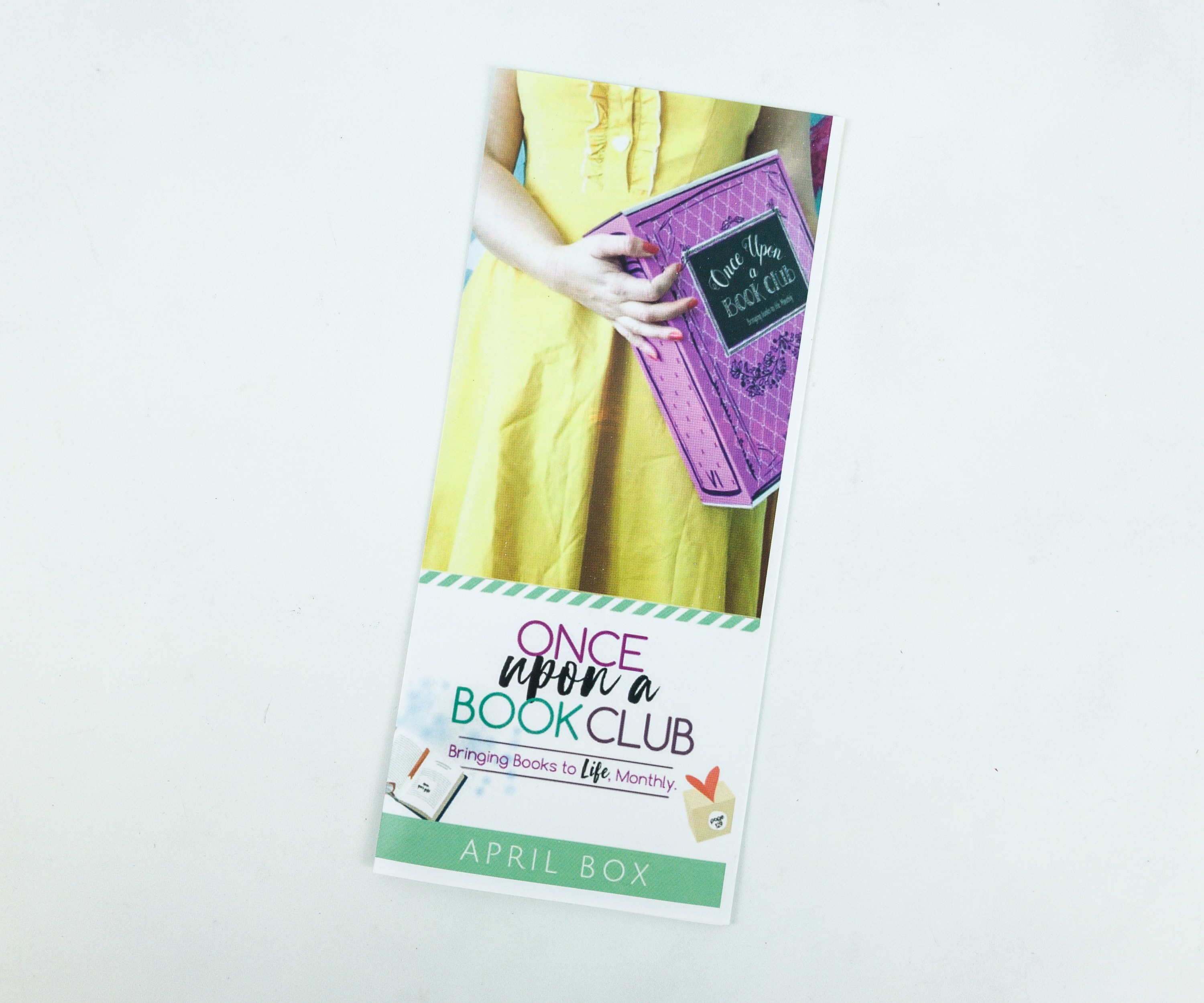 Here's the tri-fold booklet containing essential info about the box!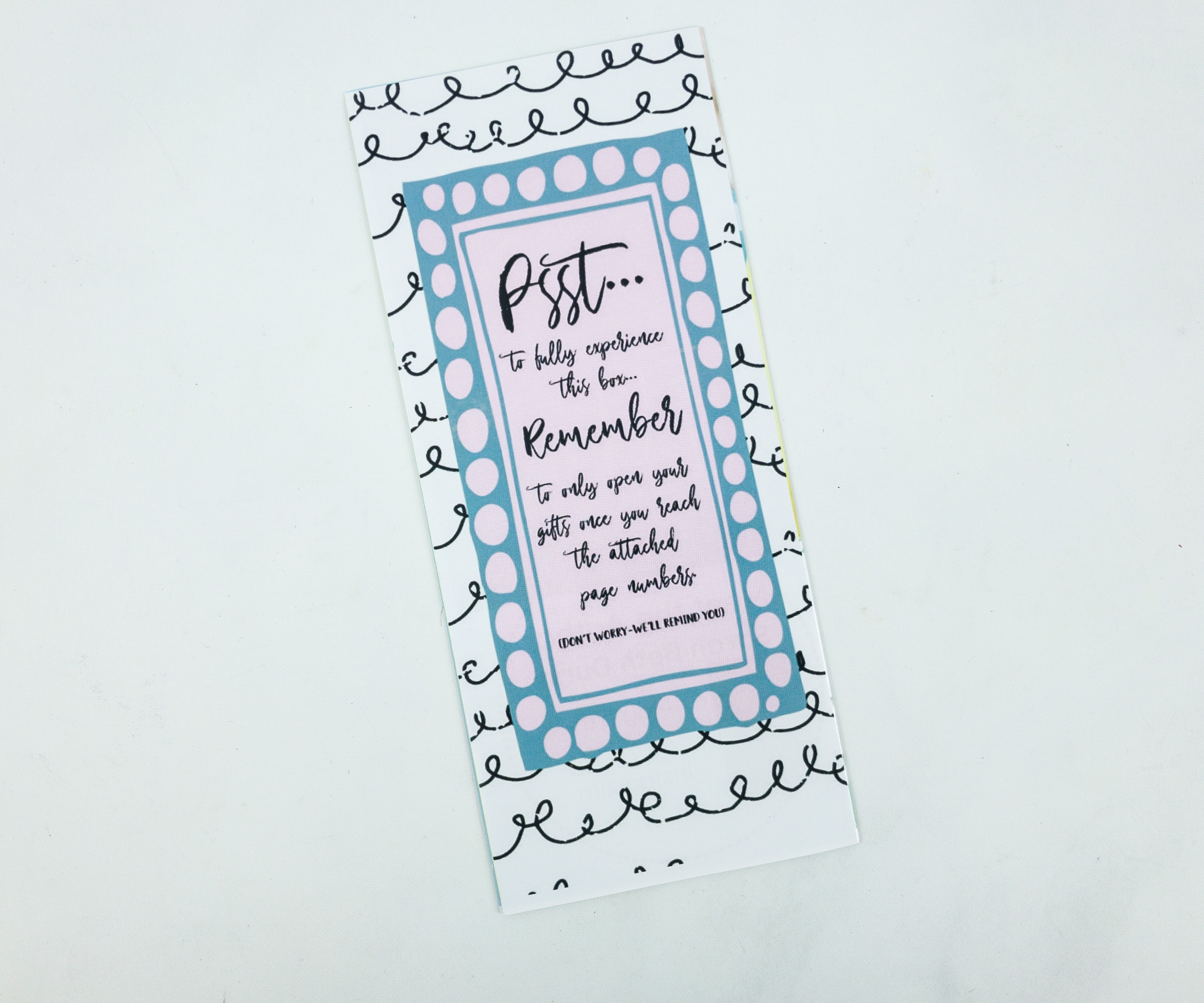 There's also a reminder on how to make the most out of this box.
Psst…

To fully experience this box…

Remember to only open your gifts once you reach the attached page numbers.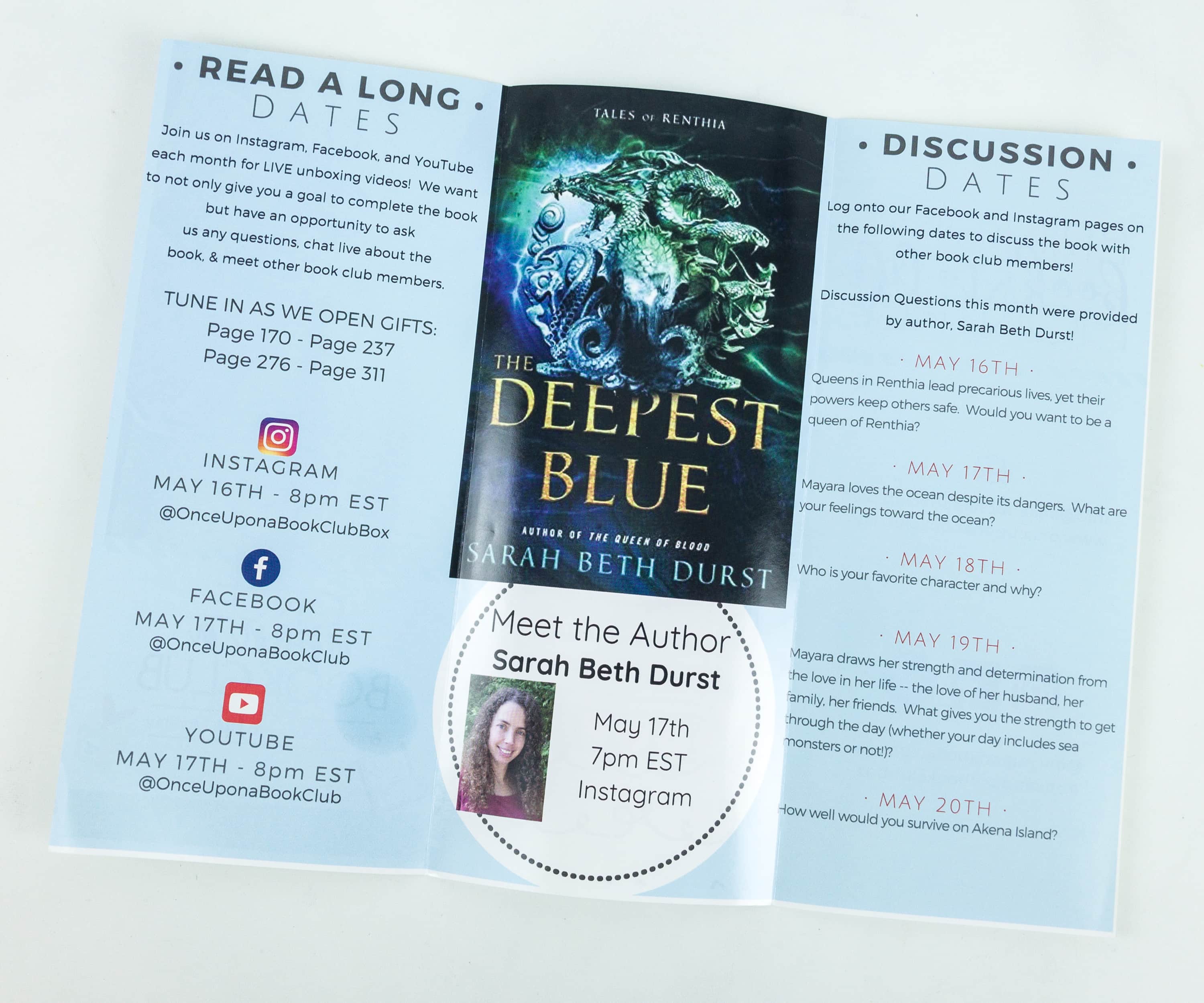 Inside the booklet are the important dates you should take note of if you want to join the author and other book club members on social media for some read-a-long and discussion activities.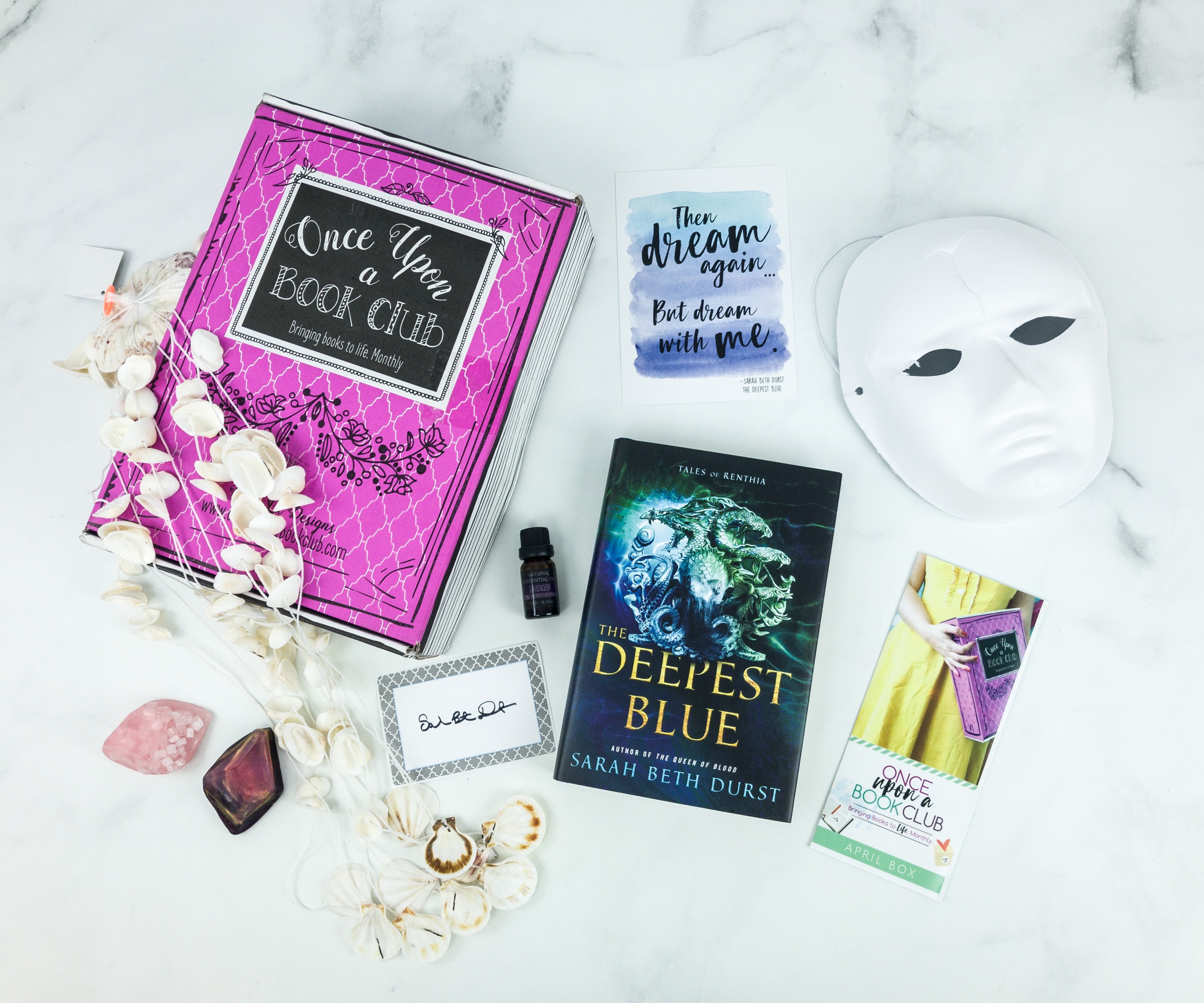 Everything in my box! What a fun and unique idea – excited to get reading and find out what goodies are in store!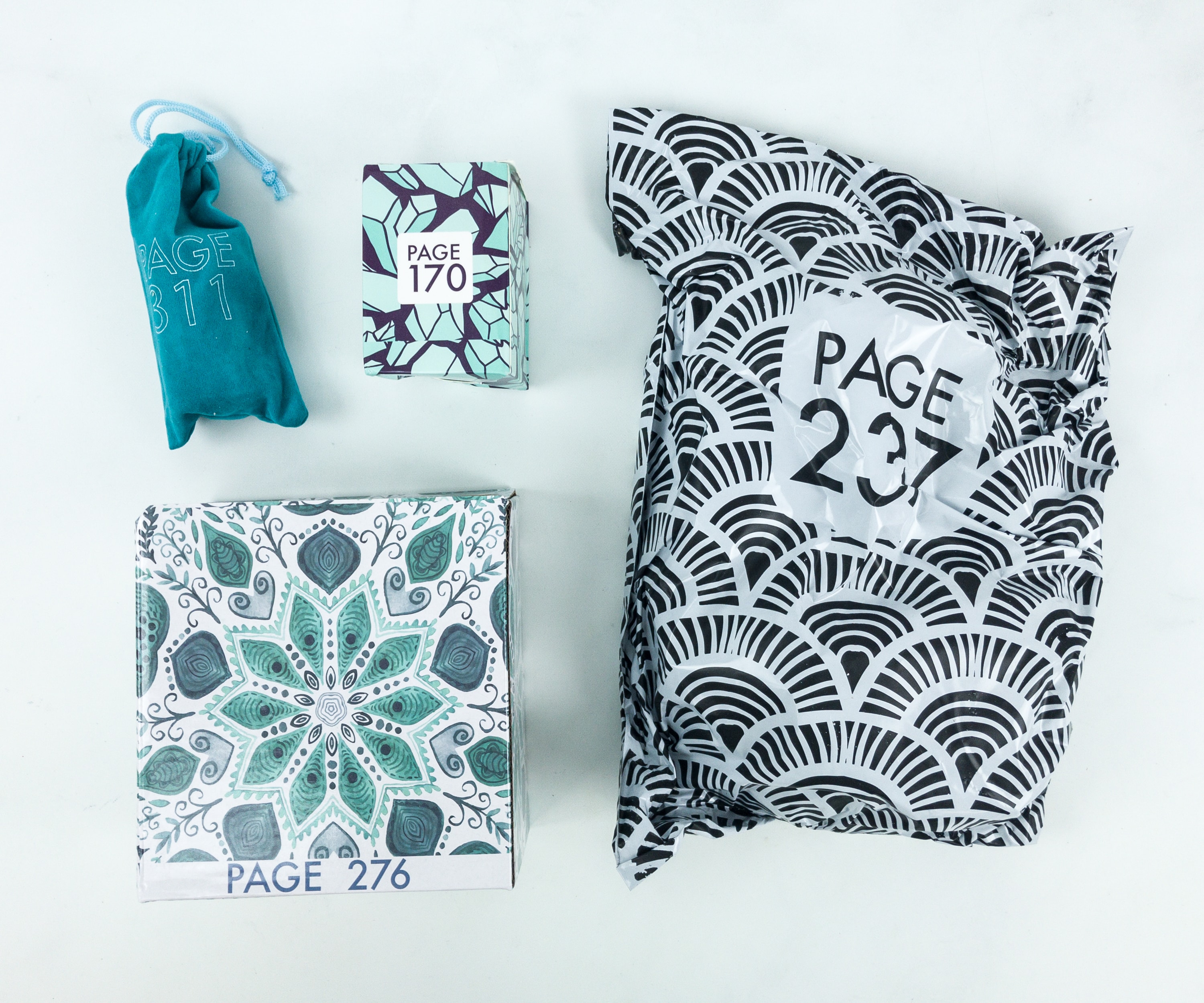 The gifts are all wrapped and packaged beautifully, which made me more excited!
There's a promotional ad from the book subscription that's giving us some perks!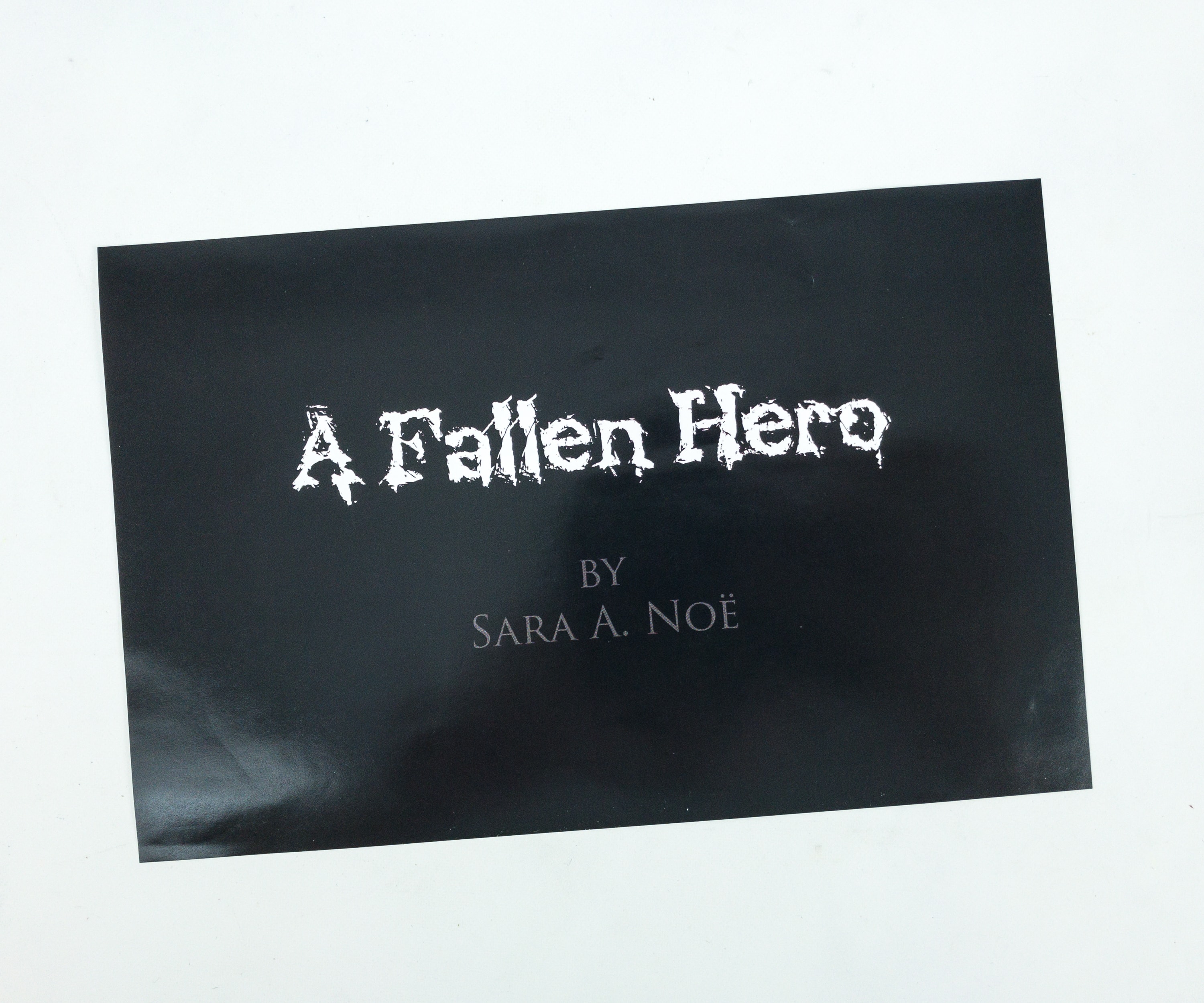 And it's for Sara A. Noe's A Fallen Hero!
There's a coupon to get $5 off an autographed book with a complimentary exclusive bookmark.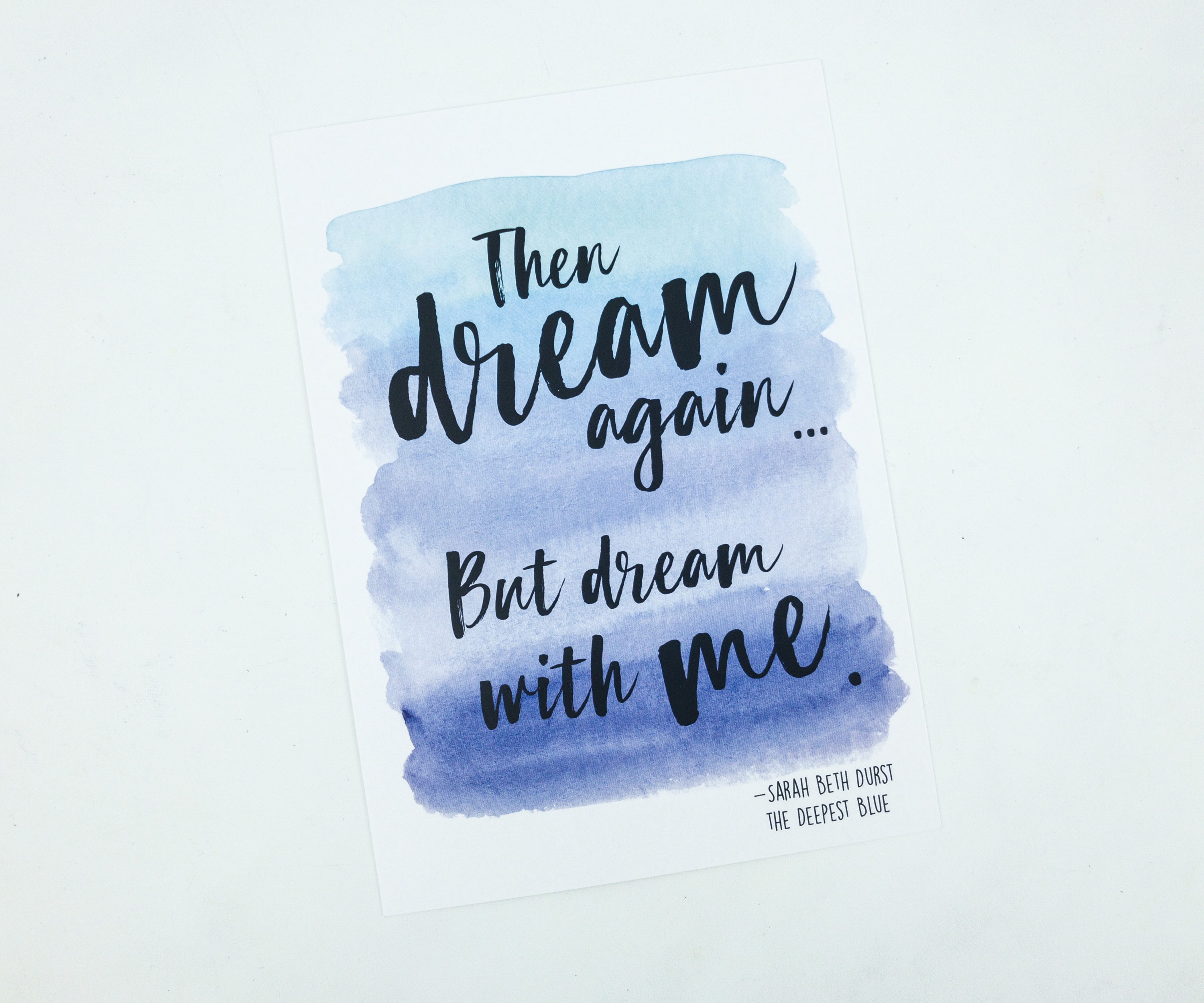 Poster. The poster for this month features a quote from Sarah Beth Durst:
Then dream again… But dream with me.
Also included is a signed bookplate!
The Deepest Blue by Sarah Beth Durst ($13.39)
The natural magic of the classic The Island of the Blue Dolphins meets the danger and courage of The Hunger Games in this dazzling, intricate stand-alone fantasy novel set in award-winning author Sarah Beth Durst's beloved world of Renthia.

Life is precious and precarious on the islands of Belene. Besieged by a capricious ocean full of malicious spirits, the people of the islands seek joy where they can. Mayara, one of the island's fearless oyster divers, has found happiness in love. But on the day of her wedding to the artist Kelo, a spirit-driven storm hits the island with deadly force.

To save her loved ones, Mayara reveals a dangerous secret: she has the power to control the spirits. When the storm ends, she is taken into custody by the queen's soldiers and imprisoned with other women like her.

They vary in age and social status, but to many they are heroes who will aid the country or witches that will sacrifice themselves trying. No matter who they are, the women are sent to a terrifying place—an island filled with bloodthirsty nature spirits, and left without food, water, shelter, or any tools except their own instincts and magic. Whoever survives the Island of Testing will be declared heirs to the queen. But no matter if she wins or loses, Mayara knows that the life she dreamed of is gone.
The back of the book features some reviews. The story can be compared to Hunger Games with a touch of magic which is also set in the world of author Sarah Beth Durst's Renthia.

The inside flap of the book's dust jacket contains more information about the world we're about to enter.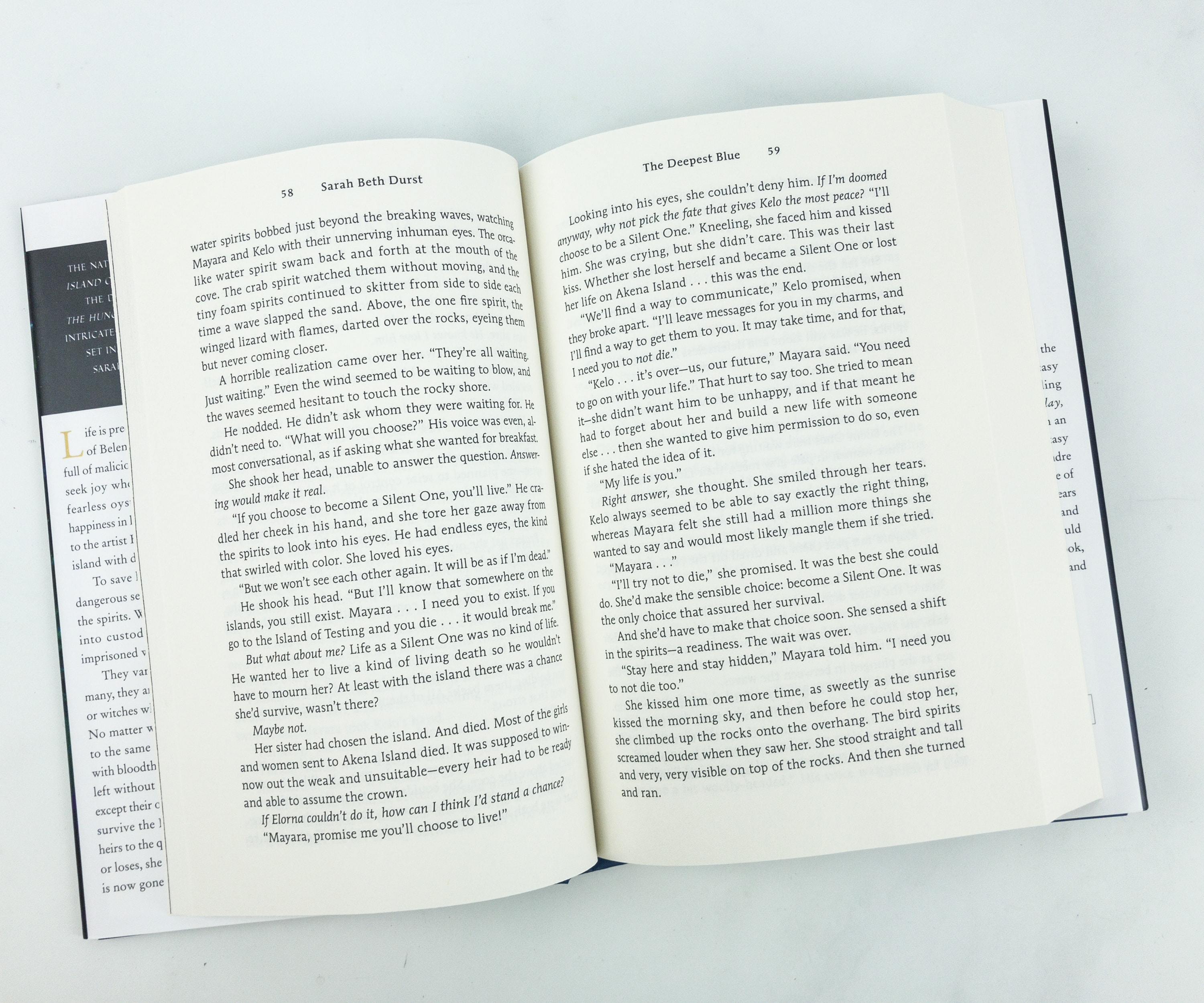 This story will definitely take you to a wonderful ride, and a world that you, yourself, imagined!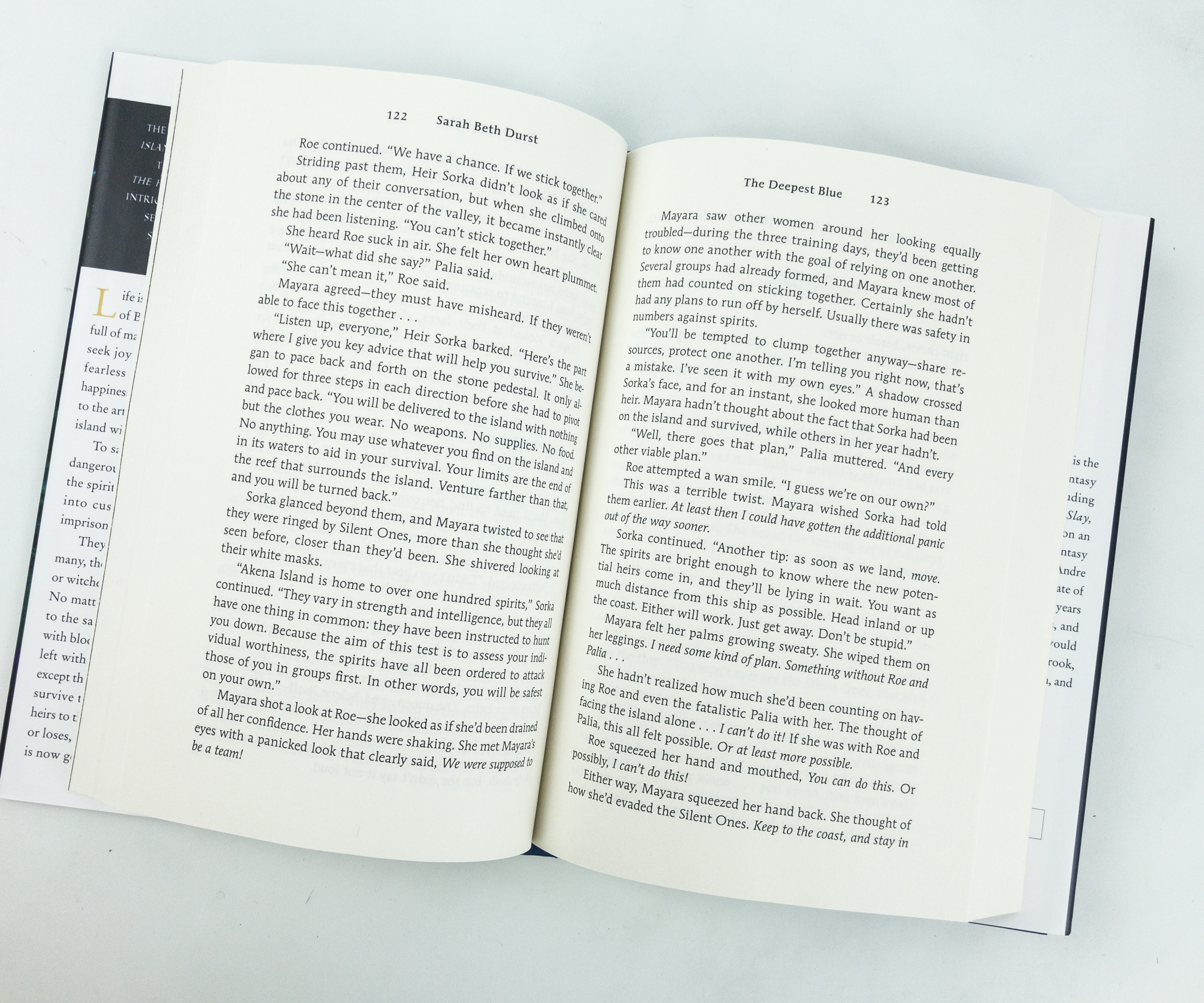 The story is about surviving and how having each other's back, instead of fighting, comes a long way! And girl power!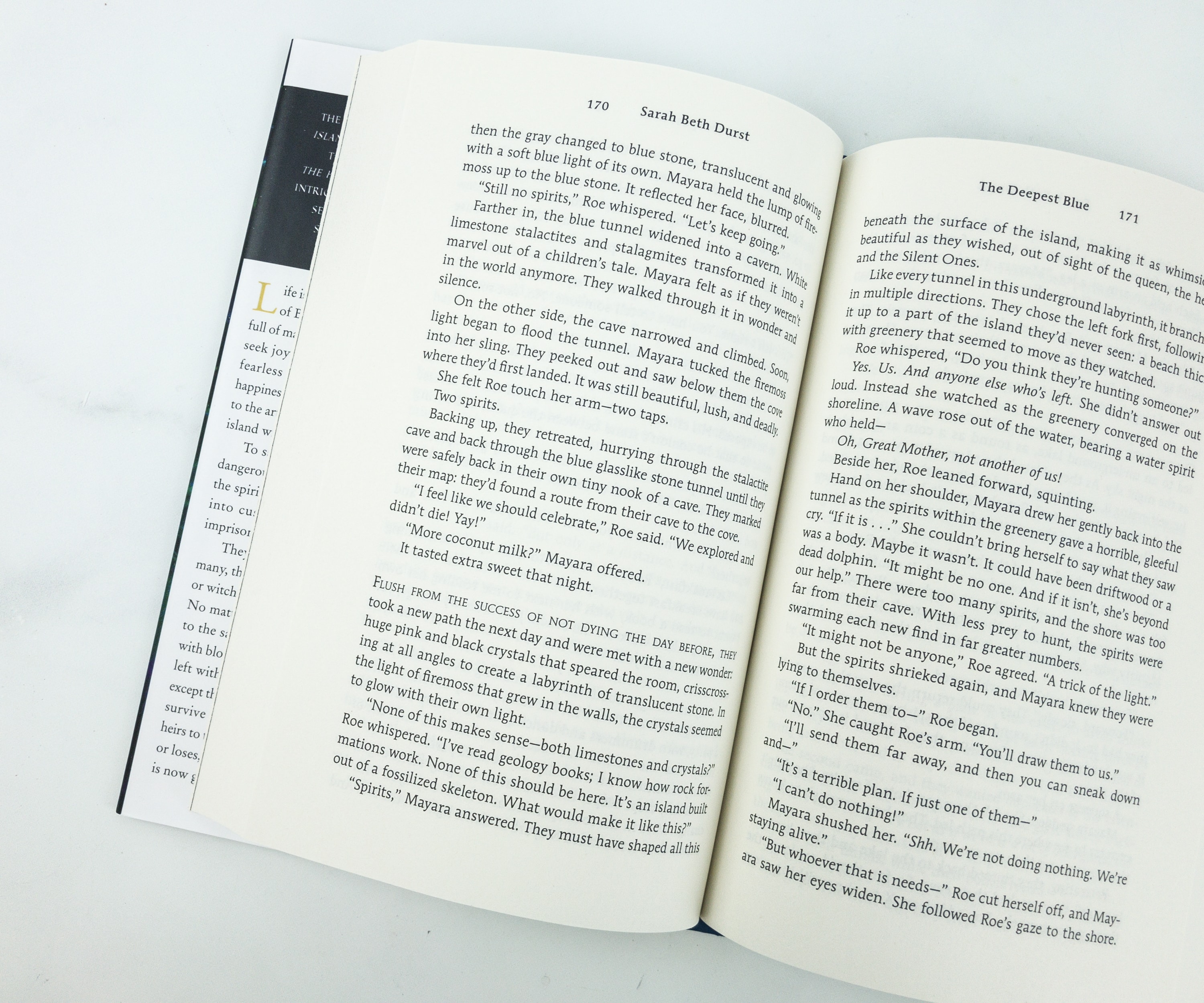 Mayara is a character that you will think of at first as pitiful, as she lost her dream life, but along her journey, you will realize how brave and powerful she is.
When you reach page 70, you can finally open your first gift!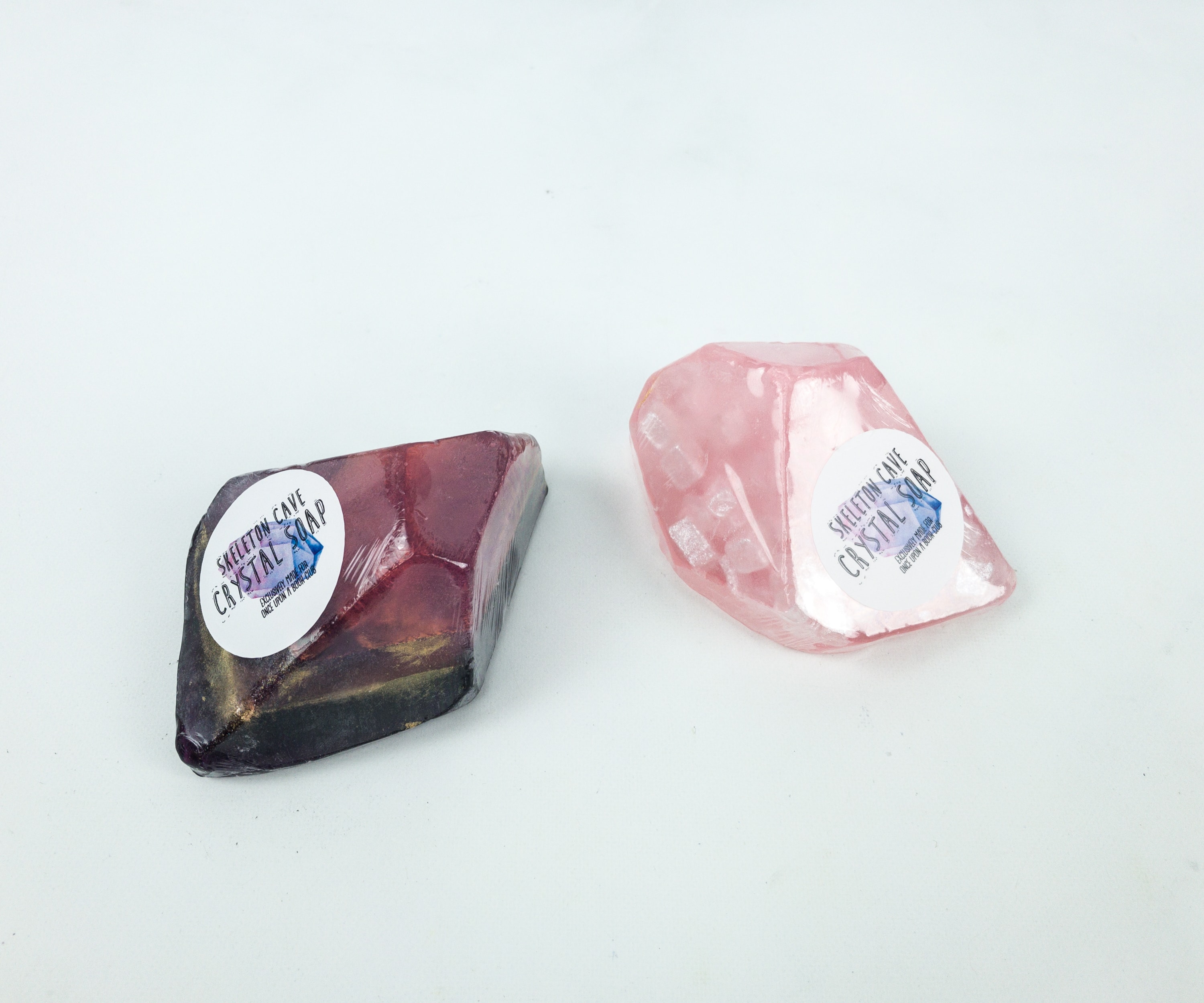 Skeleton Cave Crystal Soap. At first, I thought they are big chunks of crystals for display, but as it turned out, they are useful than that!
These beautiful soaps are cool! They looked like magical gems, and if I won't be using them, they may just have a good spot on my sink and look like decorative pieces!

Page 237 meant another gift is to be opened. Here, Mayara met 3 dolphin spirits.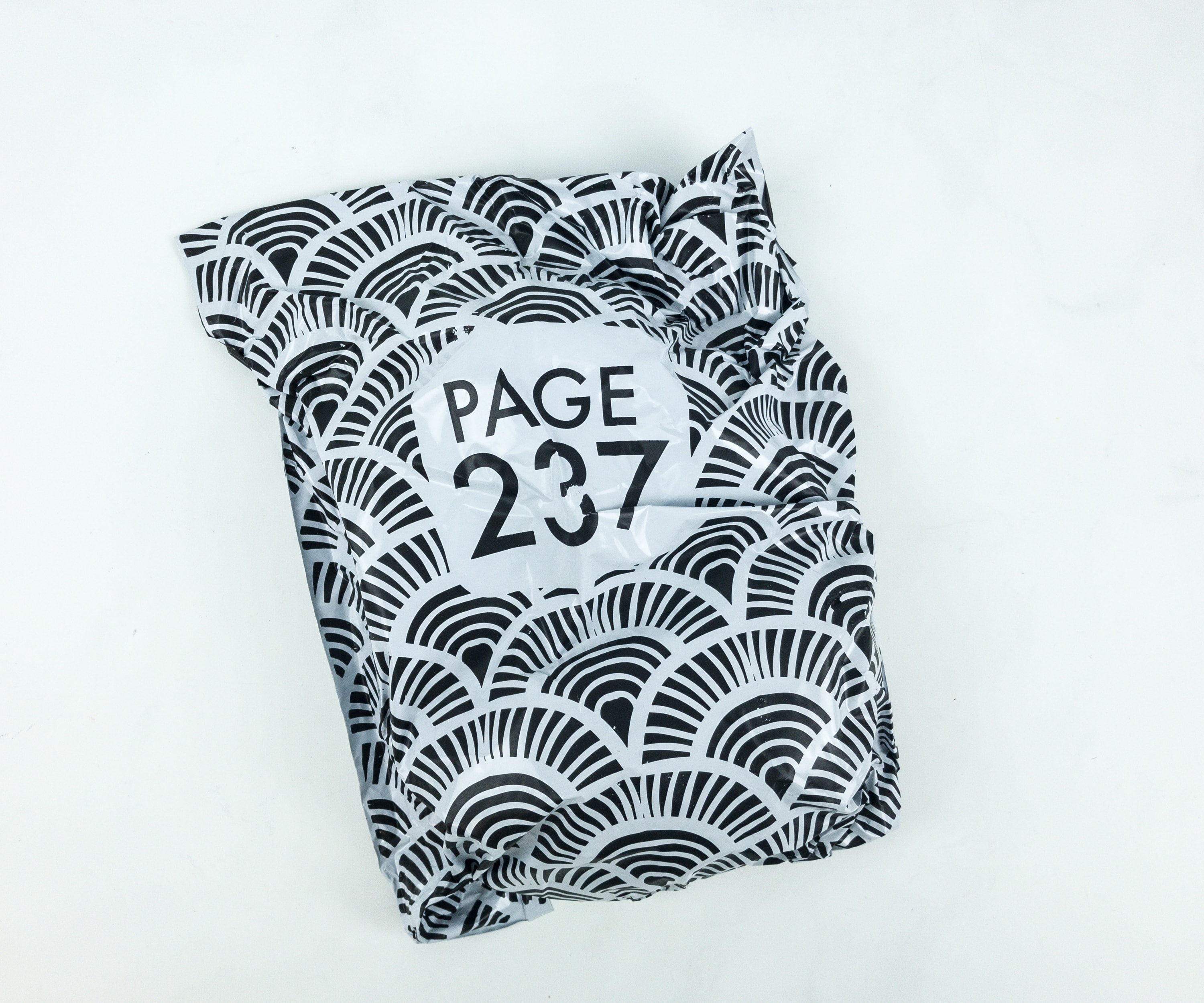 Here's the package dedicated to this page.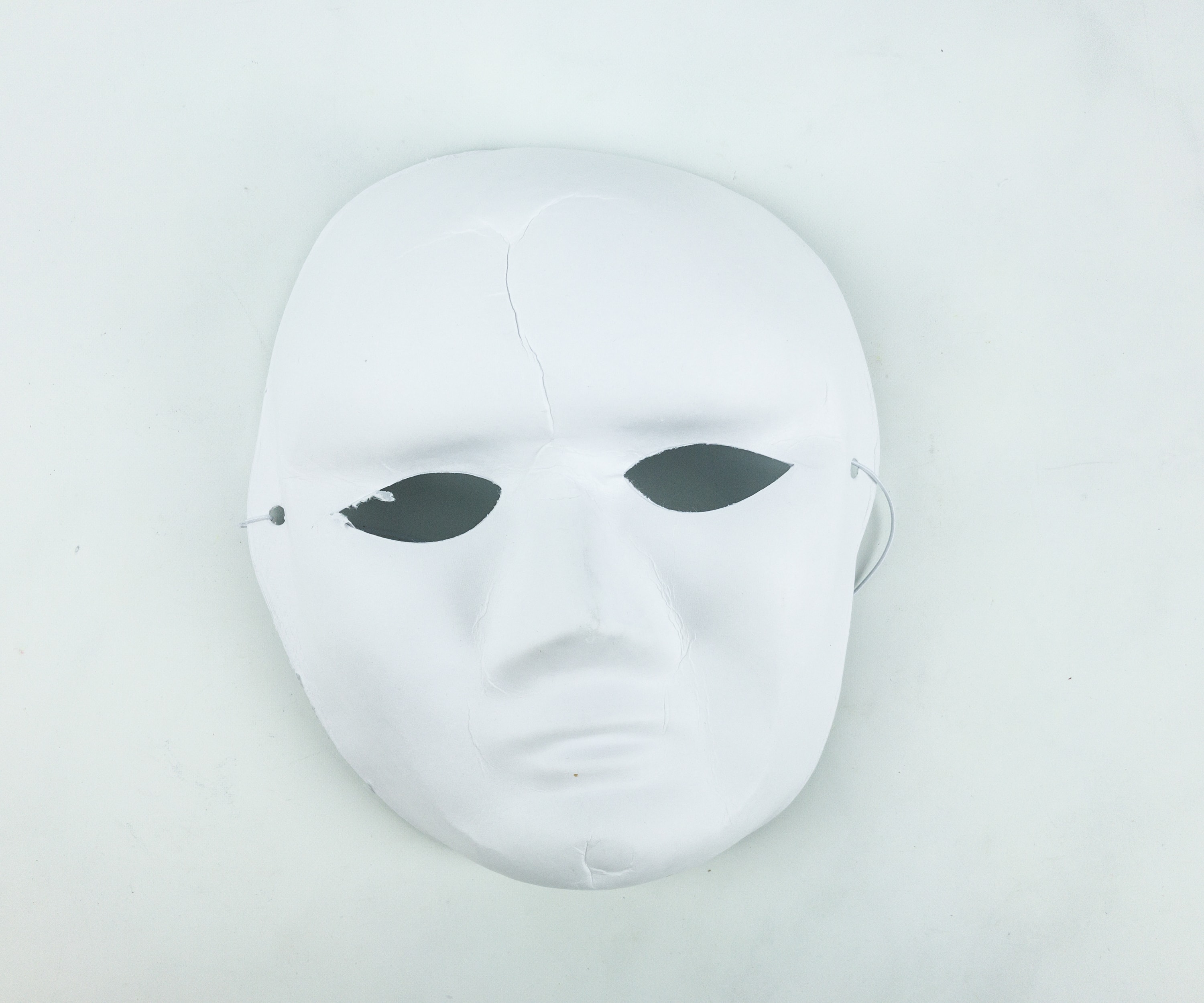 Mask. It's a plain white mask with the eyes punched out. Just what I am imagining the Silent One is wearing. What's good about this mask is I can just leave it plain, or have it painted. Whichever I decided to make will still make this mask a good part of this story!
The next gift can be opened when you reach page 276.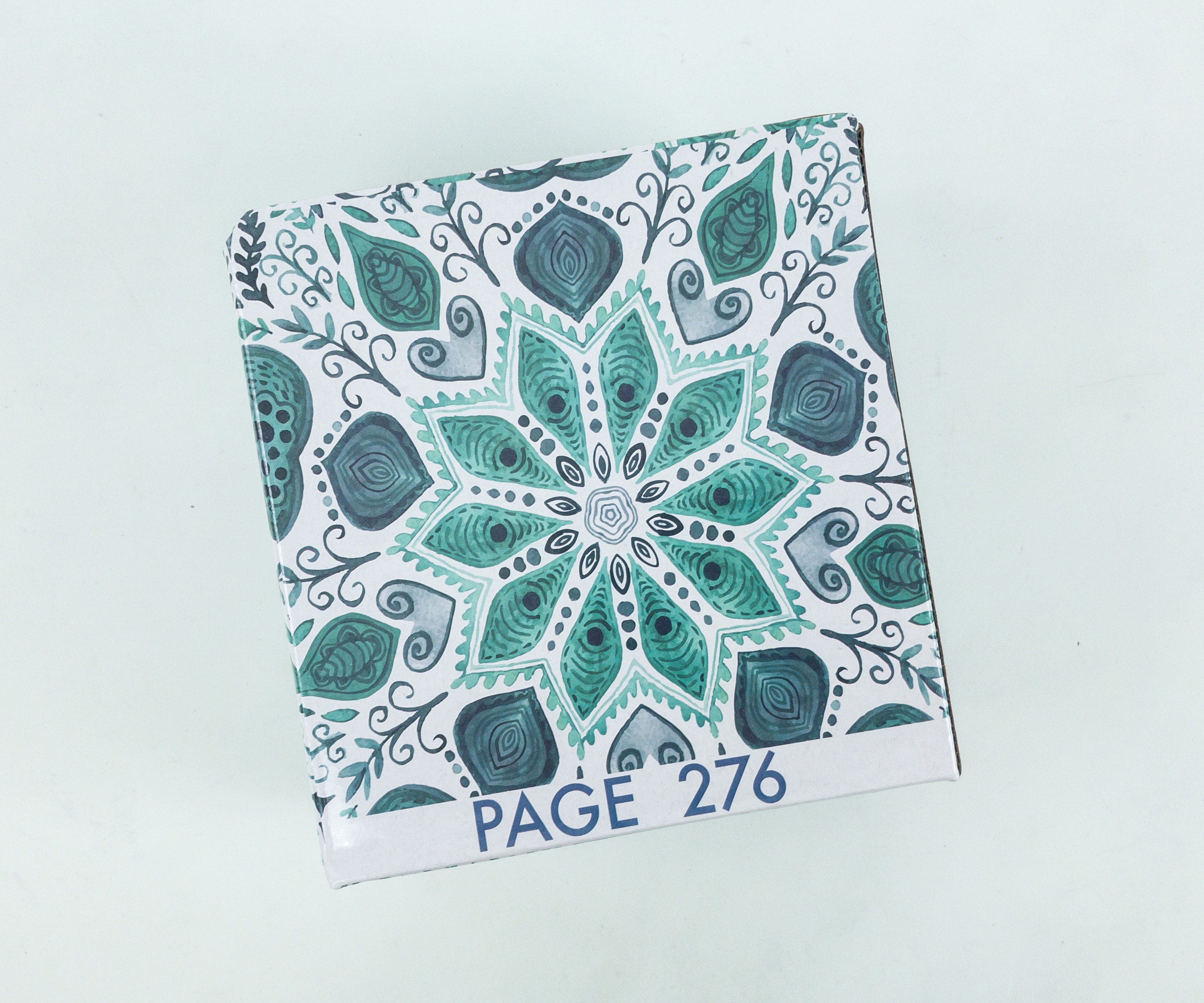 The gift is placed inside a well-decorated box.
Wind Chime. It's a beautiful wind chime! It's like those you can see hanging just past sliding doors on beachfront houses!
The beautiful seashells and strings make up this chime. I can imagine the calm sea ahead, and the warm breeze calling me. The thought about the sea that this wind chime brings is so soothing!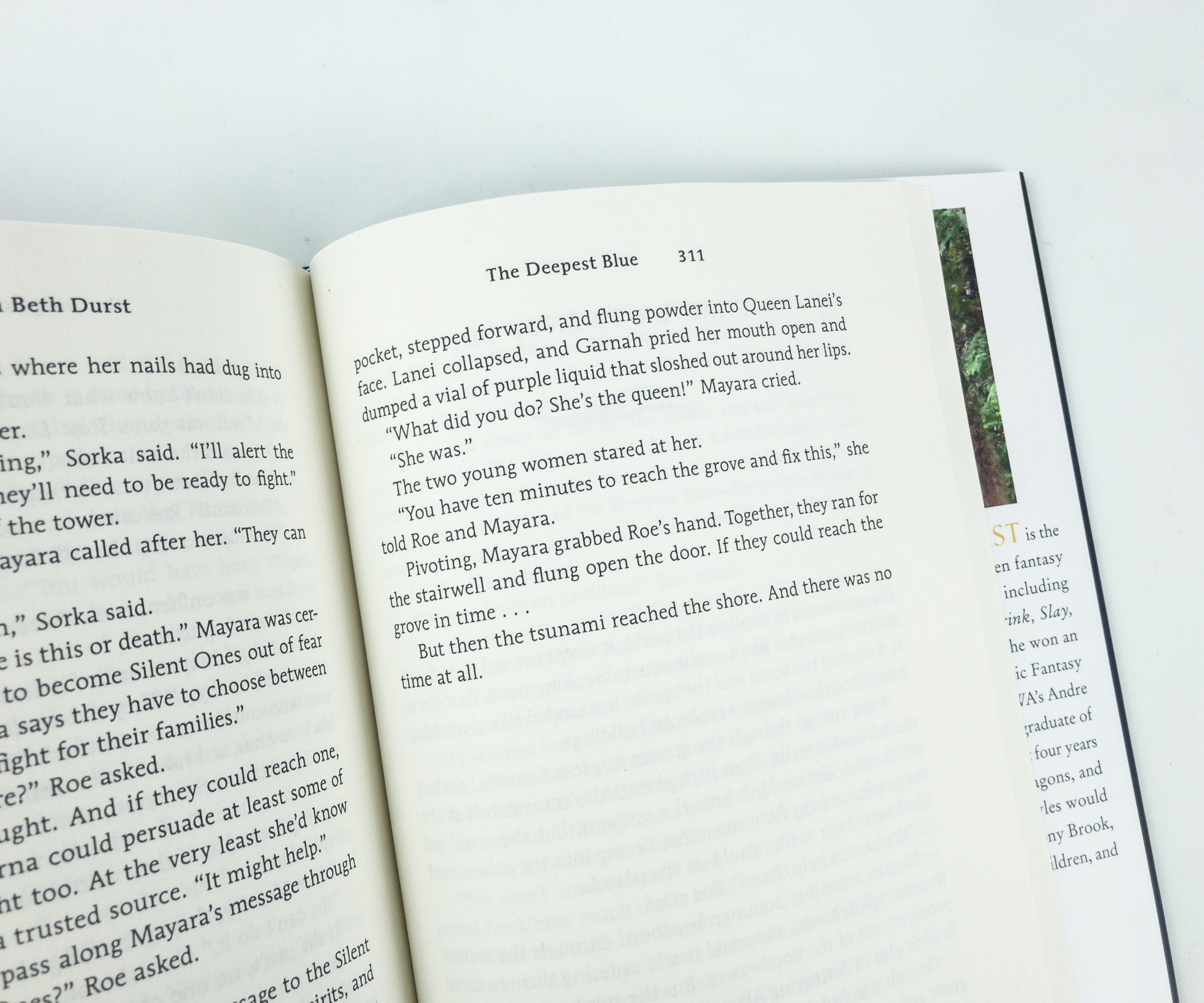 The next gift is associated with all the happenings on page 311.

The next gift is inside a string pouch.
Lavender Essential Oil. It's a bottle of lavender essential oil. This essential oil can be used for skin remedy, like for inflammation and burns. It speeds up the healing process, plus it smells terrific!
This book subscription once again did a great job of pairing the book with the gifts. I love the whole experience and the excitement each gift brings as I turn the page. The book itself is awesome too, I love the girl power highlighted in the story. Overall, the concept of this subscription is really fun and thrilling! It's ideal for any bookworm who also loves surprises! And boy do I love surprises!
What do you think of this month's Once Upon a Book Club?