Oh Baby Boxes is a pregnancy and postpartum monthly subscription box that sends healthy and fun products for moms-to-be. The box costs $39.99 + free shipping within the US, and you can save more if you go for longer plans. Each month, receive 6-8 full-size pregnancy-safe products that promote healthy and relaxed conception until the due date, and even after giving birth. The products included are organic, natural, artisan, and holistic that spoils the moms-to-be on her journey, even during postpartum!
When you open the box, there is a congratulatory message for you, complete with balloons and colorful flags! The items are wrapped in a white tissue paper, sealed with "Thank You" sticker.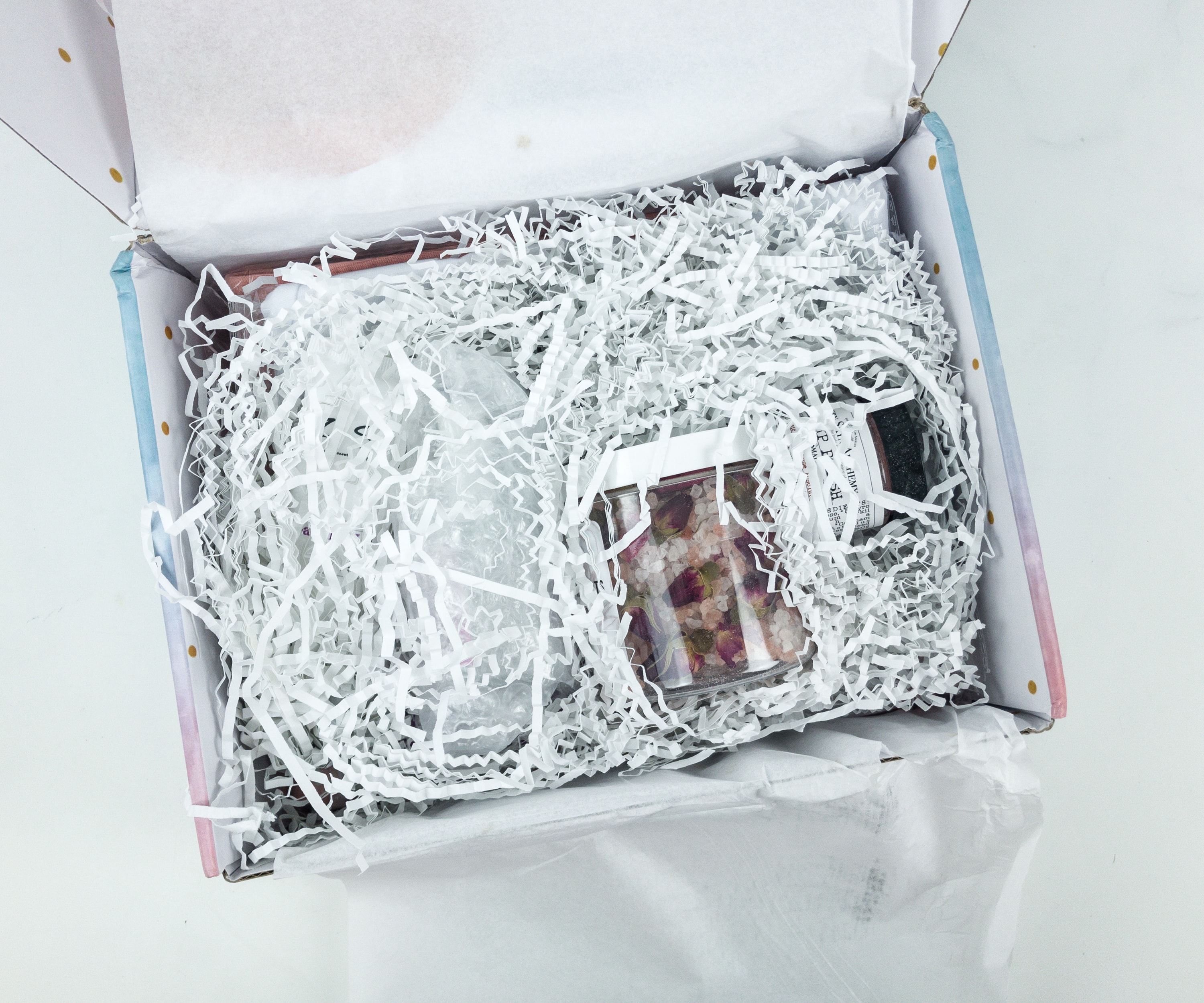 The contents are also protected by white squiggles!
This month's box includes a booklet.
There's a sweet note from Oh Baby Boxes!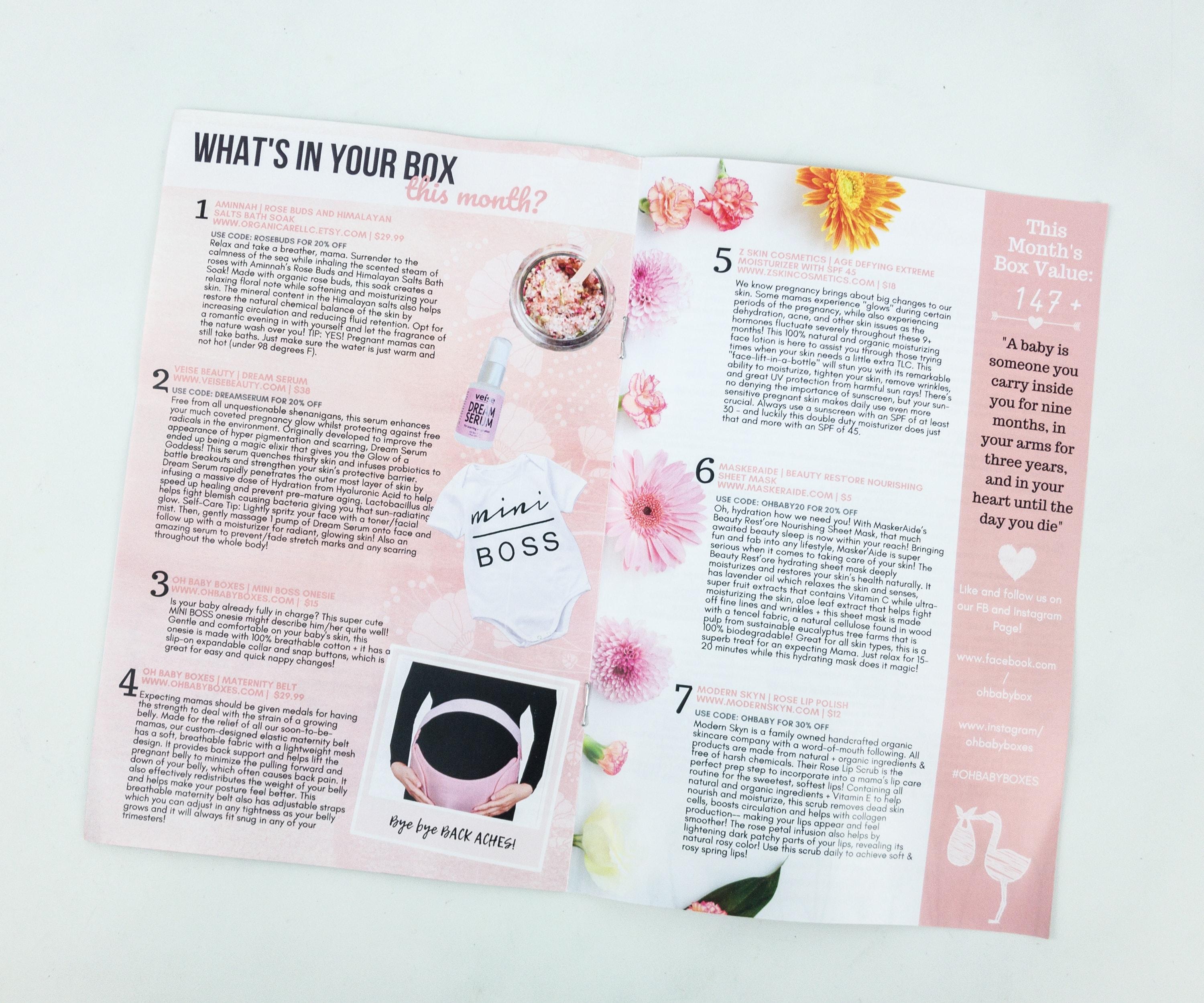 The contents of the box are all listed with brief descriptions about each of them.
They even included a master checklist for nesting mamas and a list of FAQs about the subscription.
Everything in my box!
Oh Baby Box Mini Boss Onesie ($15) It's a short-sleeved onesie in white, perfect whether for a baby boy or a baby girl. The "mini boss" print makes the otherwise plain clothing really adorable!
Maskeraide Beauty Restore Nourishing Sheet Mask ($5) Moms deserve to be pampered too, even if it means 15 minutes of enjoying a sheet mask. This nourishing sheet mask contains relaxing lavender oils and moisturizing fruit extracts.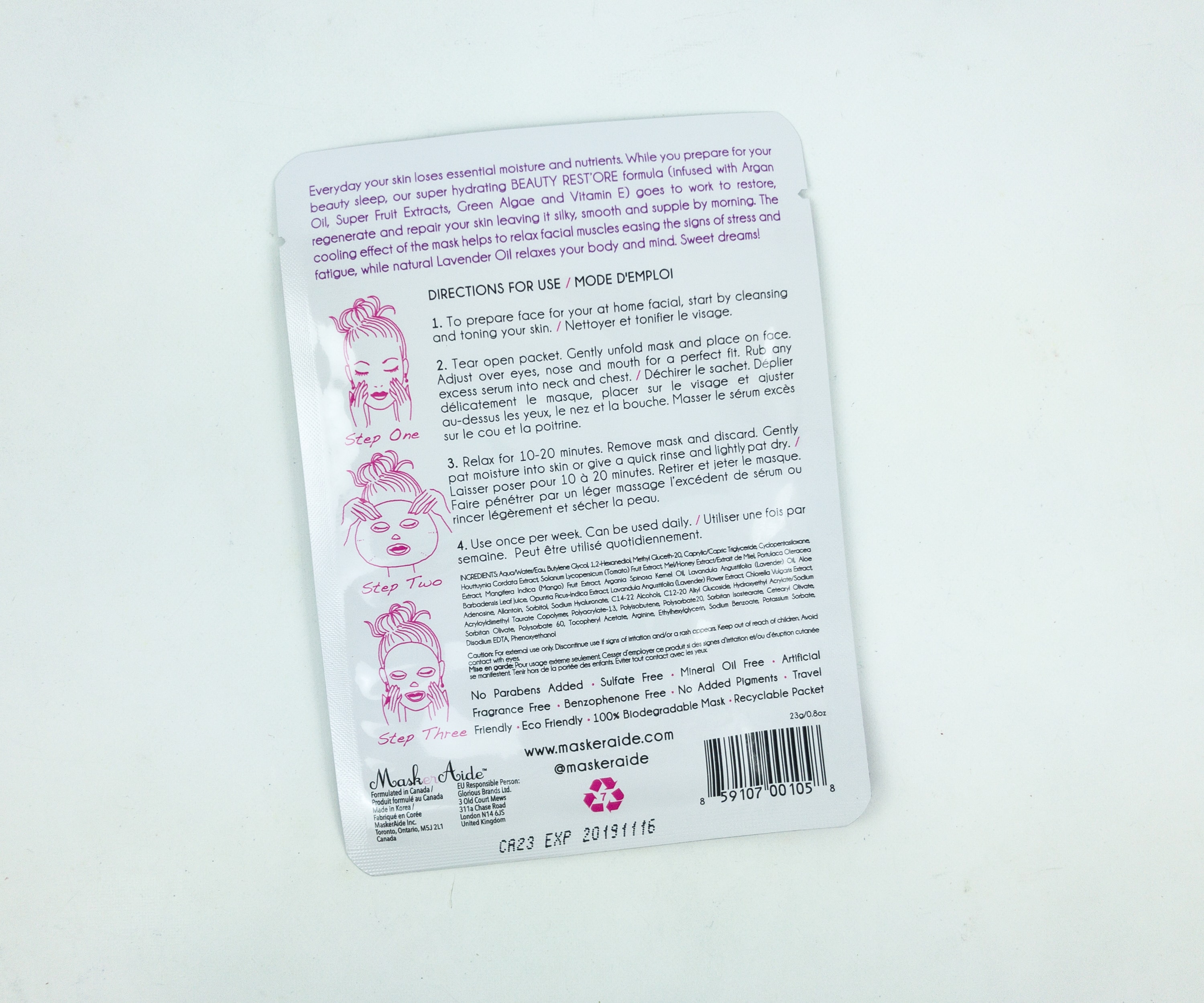 The back of the packaging lists the complete steps on how to use this product. It targets skin dryness, dullness, and even fine lines and wrinkles.
Oh Baby Box Maternity Belt ($29.99) It's an adjustable belt that can help and support mommas from pregnancy to postpartum. It came with a guide so you can easily use it.
It comes in two parts: an inner support belt and the staylace.
Aminah Rose Buds & Himalayan Salts Bath Soak ($29.99) This blend of bath salts and rose buds are perfect for a quick, relaxing soak. It's rich in antioxidants and moisturizing properties.
There are real rose buds which remained intact and they smell so good! Aside from its moisturizing and soothing effects, it also helps relieve migraine and muscle aches and pains.
They included a 20% off coupon on the label!
Modern Skyn Rose Lip Polish ($12) Shea butter, safflower seed oil, beet root powder, and rosewood oil were combined in this lip polish to help exfoliate your lips without stripping it of moisture.
The complete list of ingredients is indicated in the label.
Even the sucrose they used for this exfoliator is organic. A little of it goes a long way!

Z Skin Cosmetics Age Defying Extreme Moisturizer With SPF 45 ($18) Aimed to make you look younger, this "face lift" lotion helps tighten your skin and reduce the appearance of wrinkles. It's made with organic ingredients including almonds, avocado, baobab, moringa, coconut, and more.
The lotion is rich and a little goes a long way. For best results, it's recommended to be used twice a day.
Veise Beauty Dream Serum ($38) For anyone dealing with dry skin all year round, this serum is for you. It's packed with hyaluronic acid which keeps the skin moisturized and nourished.
They listed the ingredients and the directions for use on the label. A pump is enough to cover the whole face. It also works as a spot treatment for scars.
This month's box was packed with relaxing items and skin care products for moms. It's a great reminder that no matter how busy we are with our mom duties, we should still find time for ourselves because we deserve it. The baby onesie is a nice inclusion too, its design is simple yet cute. The total retail value is $147, which is way more than the cost of the box!
What do you think of this month's Oh Baby Boxes?