Oceanista is a quarterly subscription box for all of the beach lovers out there, or even the landlocked who are all about that lifestyle. Oceanista sends 5-8 full-sized beach boutique products. Expect to receive jewelry, beauty, art, clothing, and more! Boxes start at $85 a season, with prices dropping for a prepaid annual subscription. Shipping is $4.95 to the US, $9.95 to Canada, and $16.95 international. You can also send this as a one-time or annual gift to the Oceanista of your choice.
A beach and boho lifestyle subscription box delivered seasonally to your door. If you love the beach, you'll love the Oceanista subscription box. Featuring skin-care, jewelry, home decor, beach apparel and accessories intricately curated for sophisticated beach lovers. Most items are made specifically for the Oceanista brand and won't be found in any other beach inspired subscription box. With a featured artisan each season, discover new brands and treasures from around the world. Unbox the beach experience.
DEAL: Get $10 off your first box or annual subscription! Use coupon code HELLO10.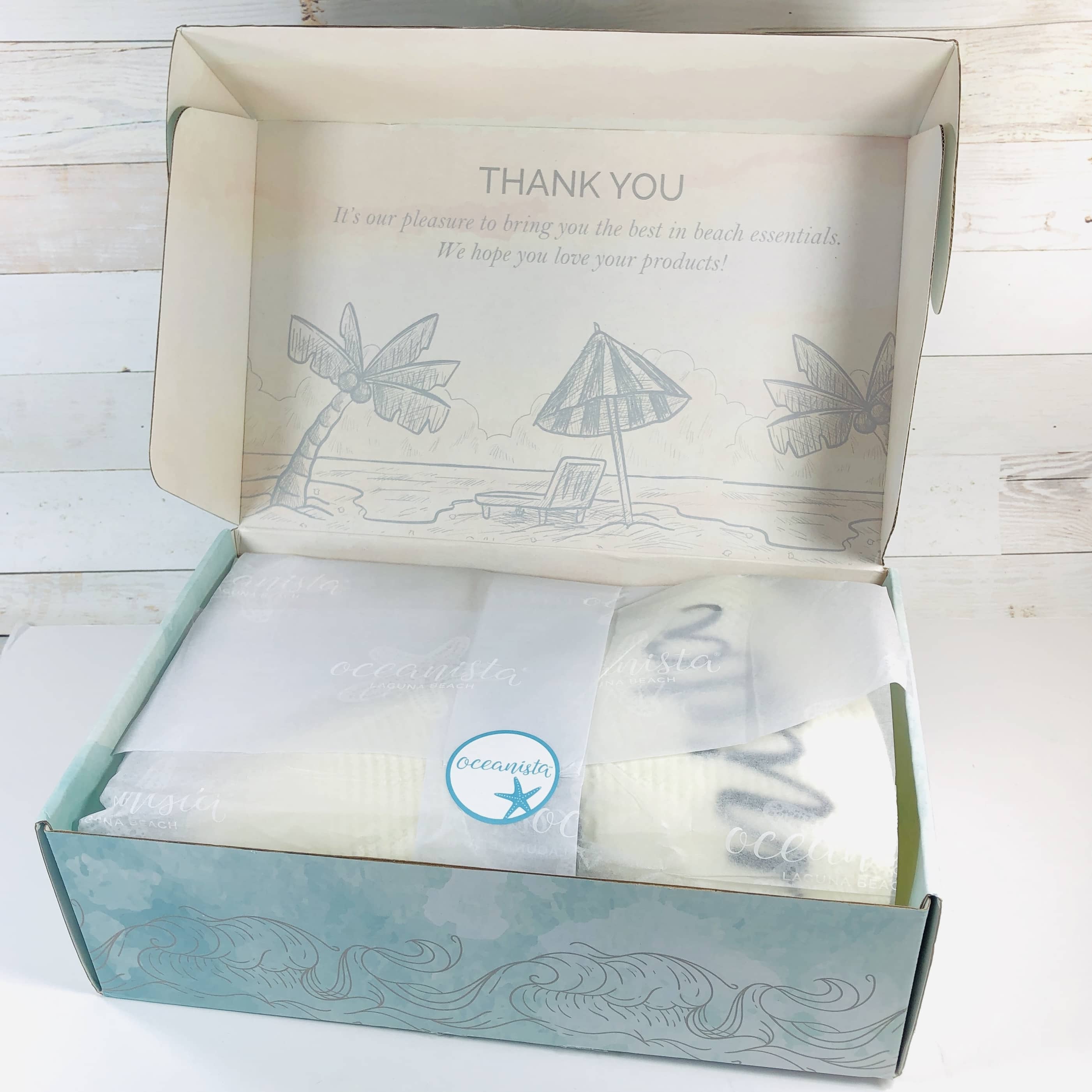 My items were wrapped in tissue paper and sealed with a sticker. They were all nestled into shredded paper squiggles.
When you sign up, you fill out your preferences such as skin tone, clothing + shoe size, and ring size. See the darker blue bars? You can toggle down to find more choices, such as "plus size" for clothing and "deep" for skin tone.
This season's box theme is The Girl From Ipanema!
The booklet is very nice looking and I am just going to leave these pictures here for you to peruse if you like!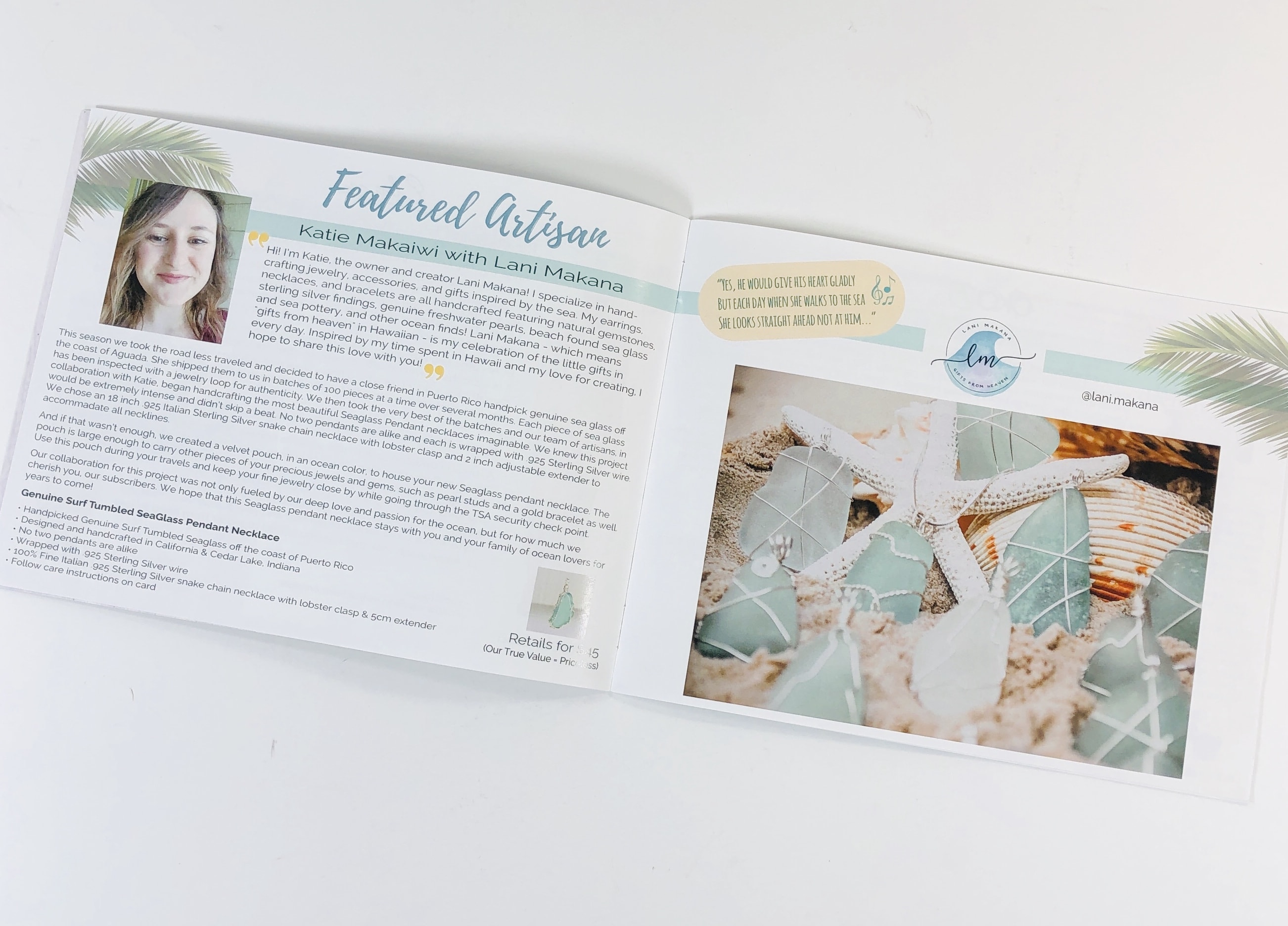 A list of each item, some item info, and retail price are noted.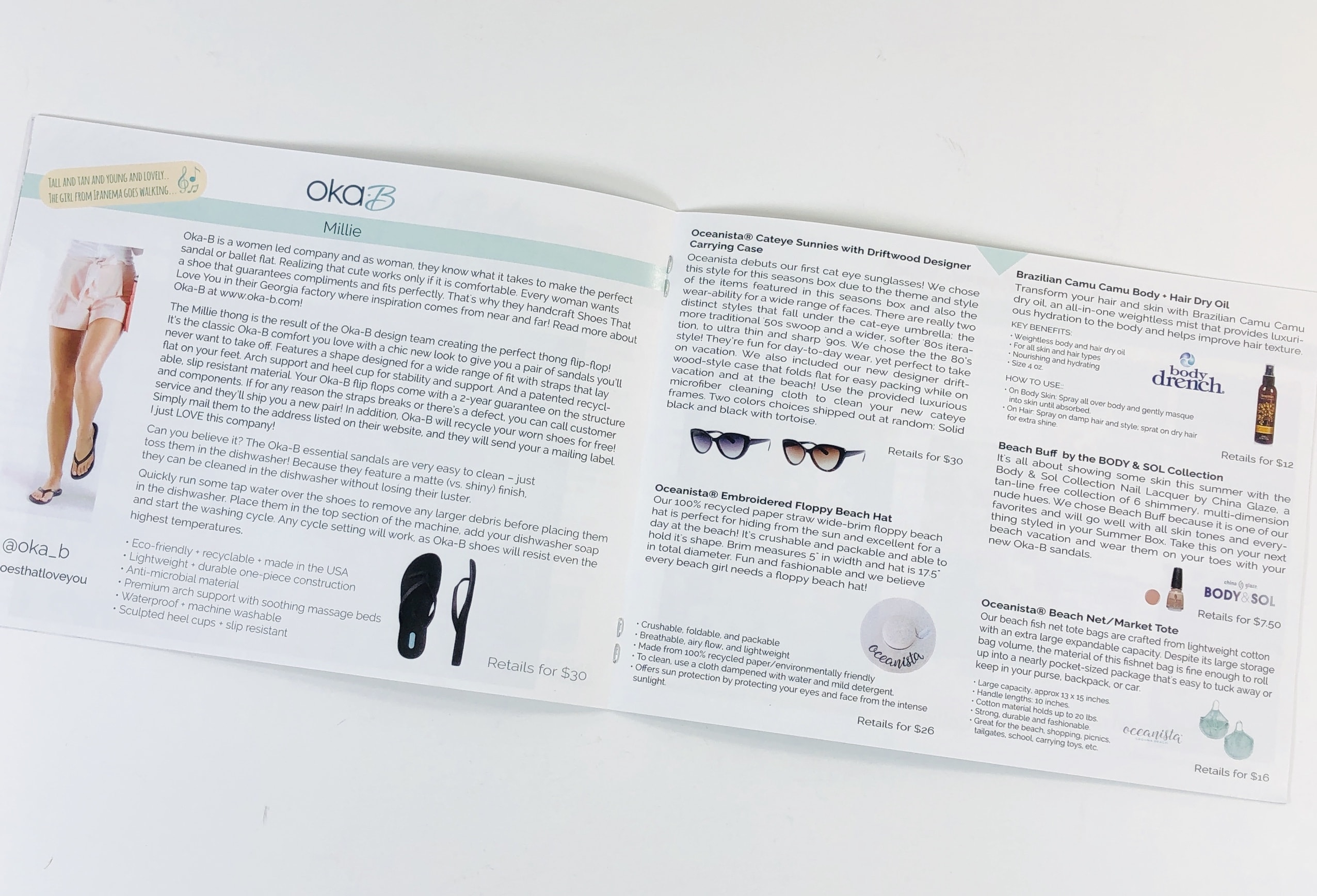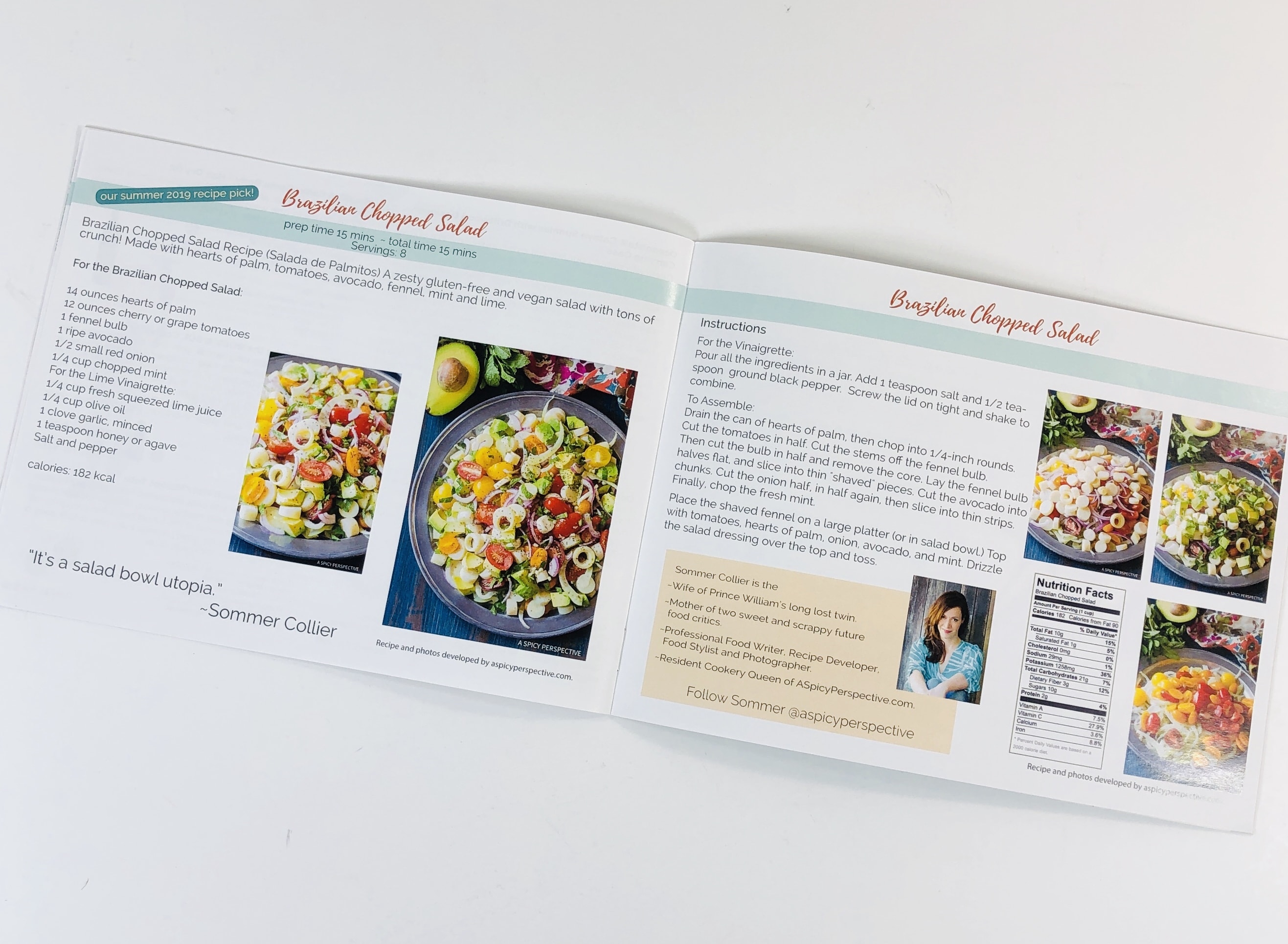 There was even a recipe!
Some info on the rewards program was mentioned.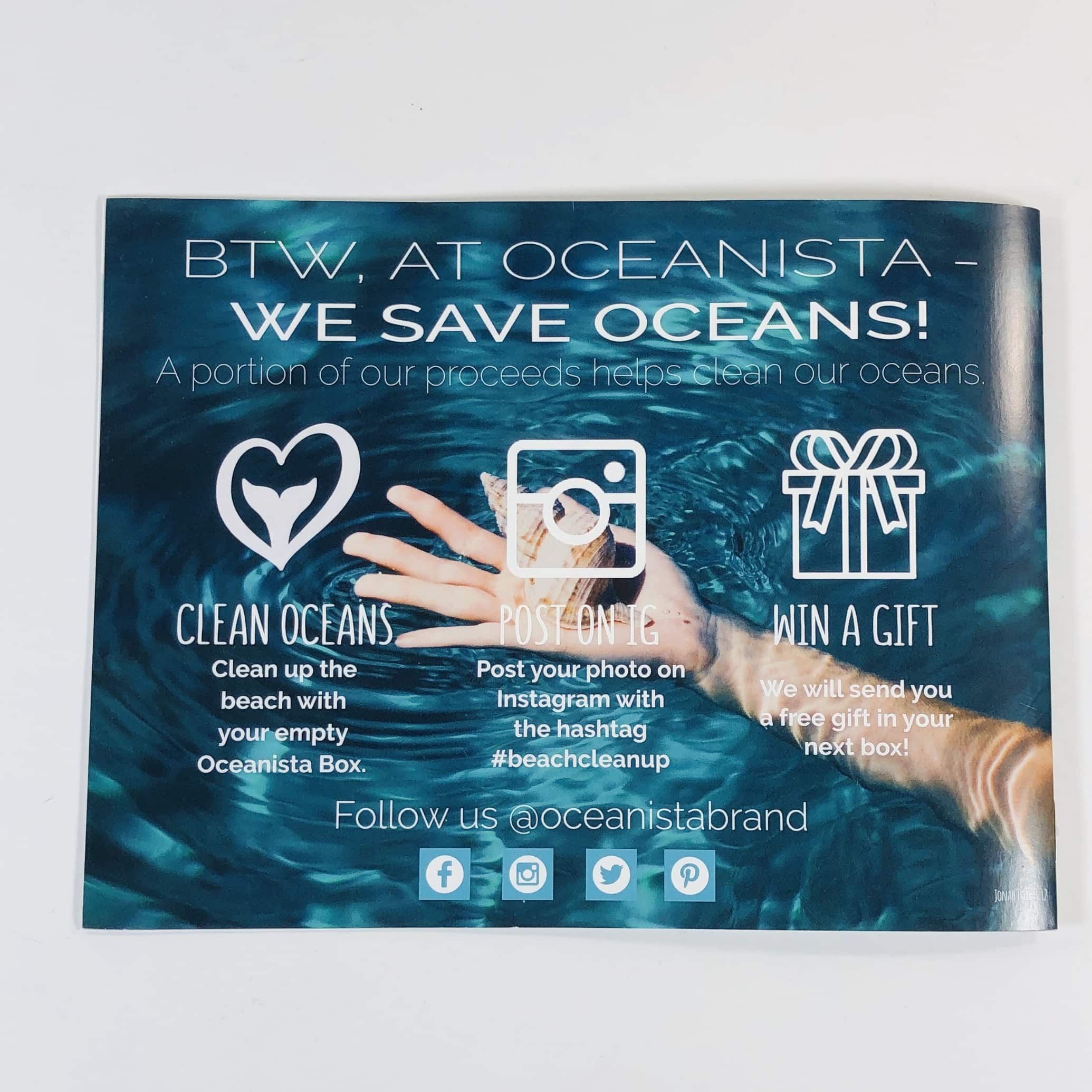 Use your box to clean up a beach, post it on social media, and earn a free gift in your next box!
Some of the items were individually wrapped.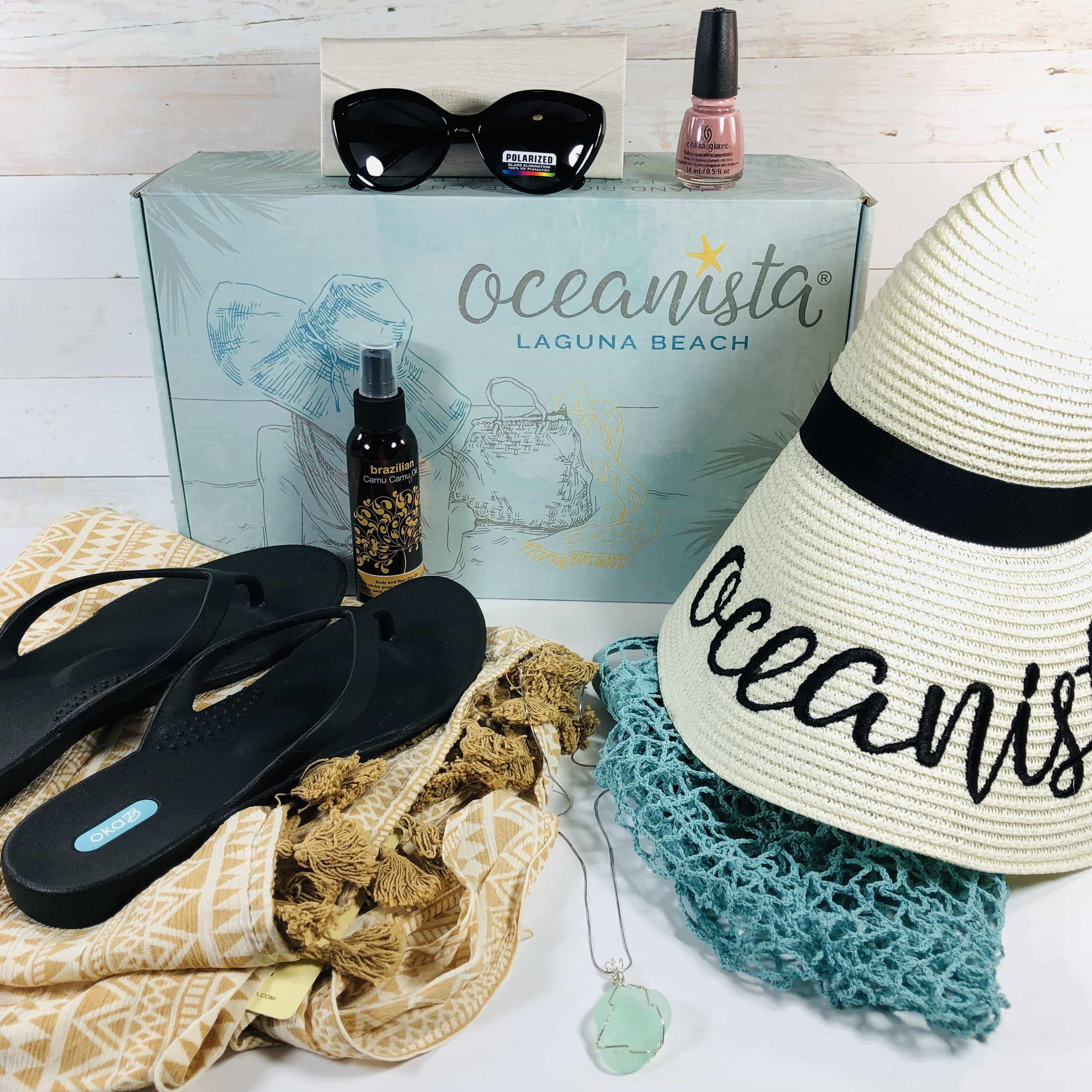 Everything in the Summer 2019 Oceanista Girl From Ipanema Box!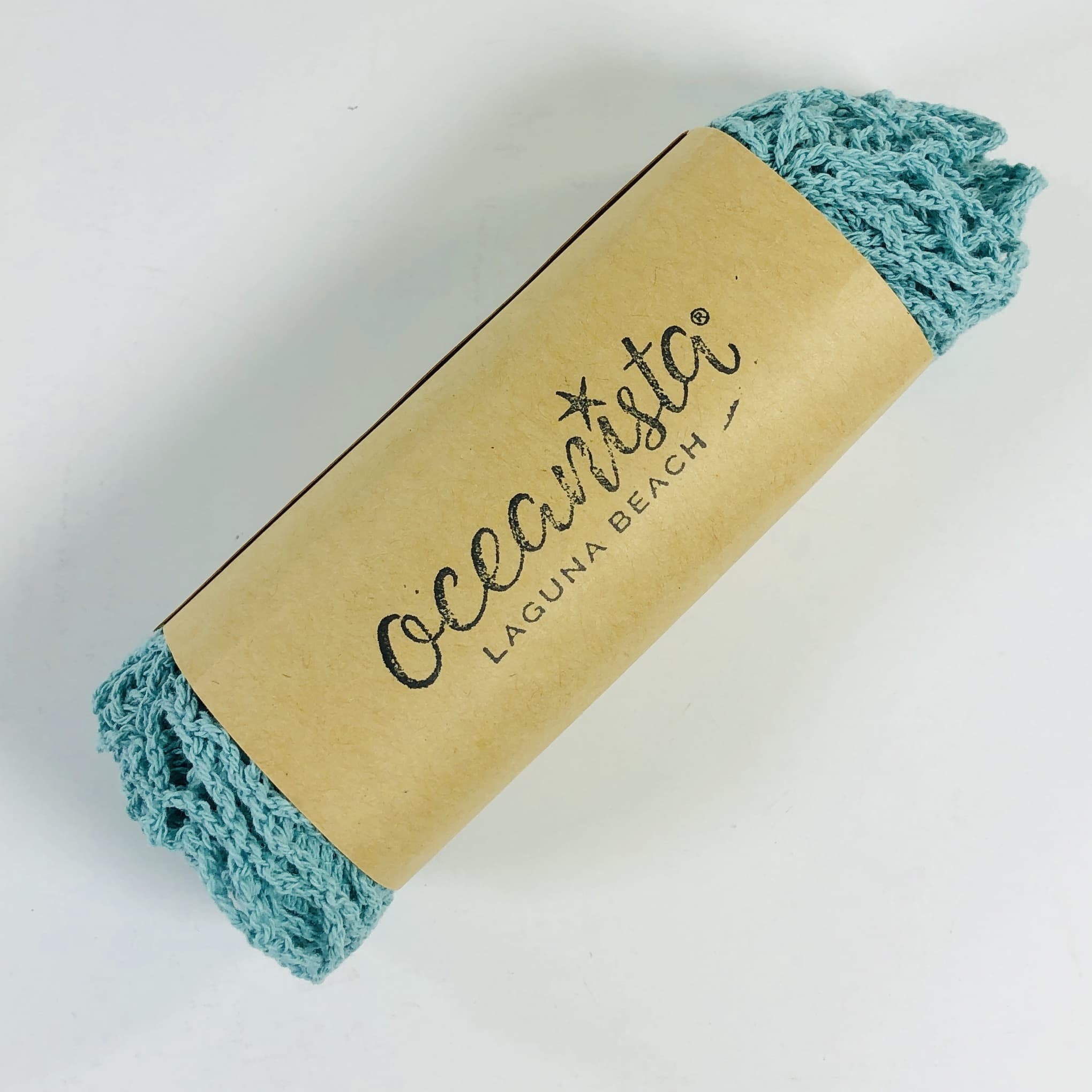 Oceanista Beach Net Market Tote ($11) Some of the products in this box are from Oceanista and can be found on their website.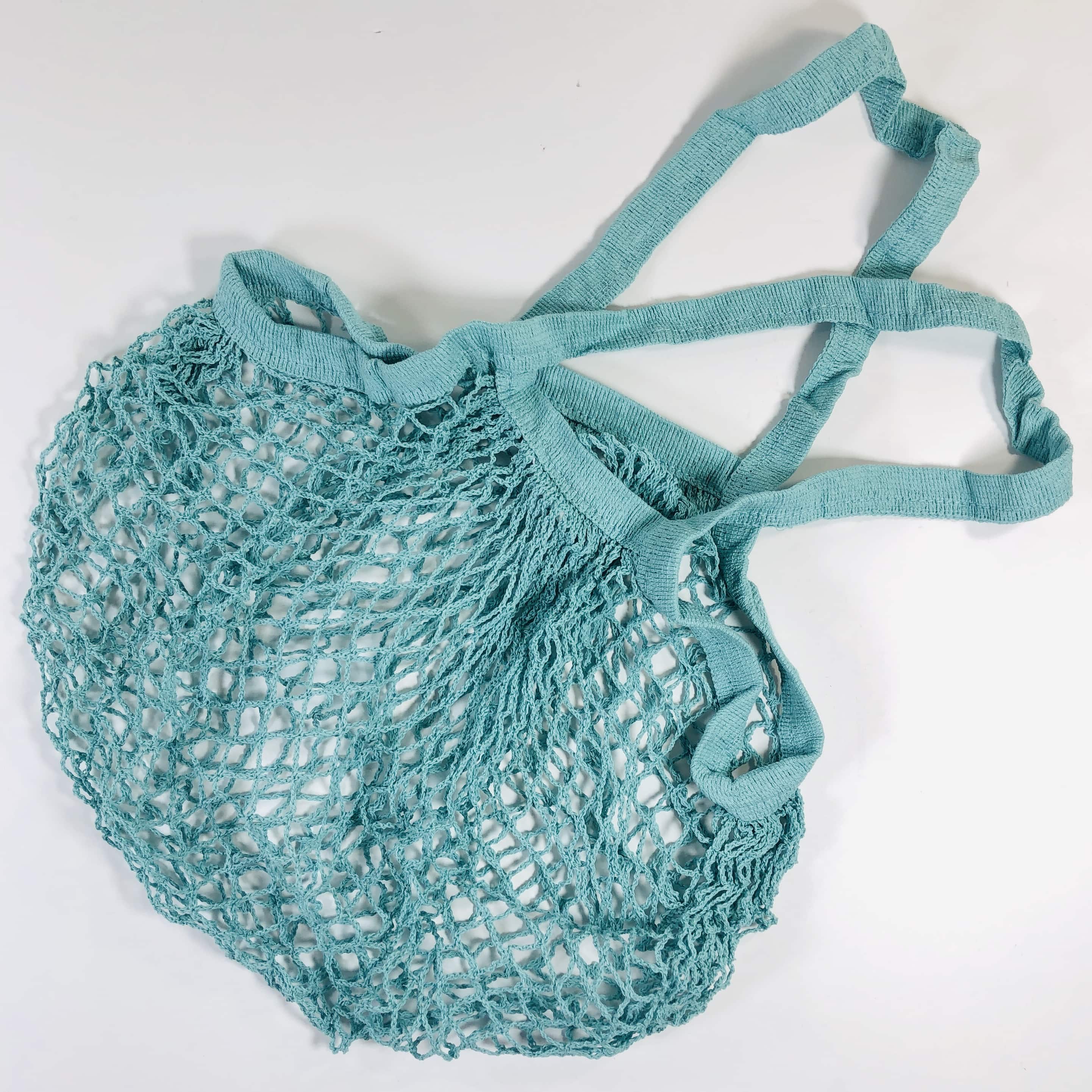 I have a few of these bags from either eco-conscious or French-themed subscription boxes, but this color is unusual and I love it! It's made of cotton and expands a little as you fill it up. It is great for the beach because sand will just fall right out!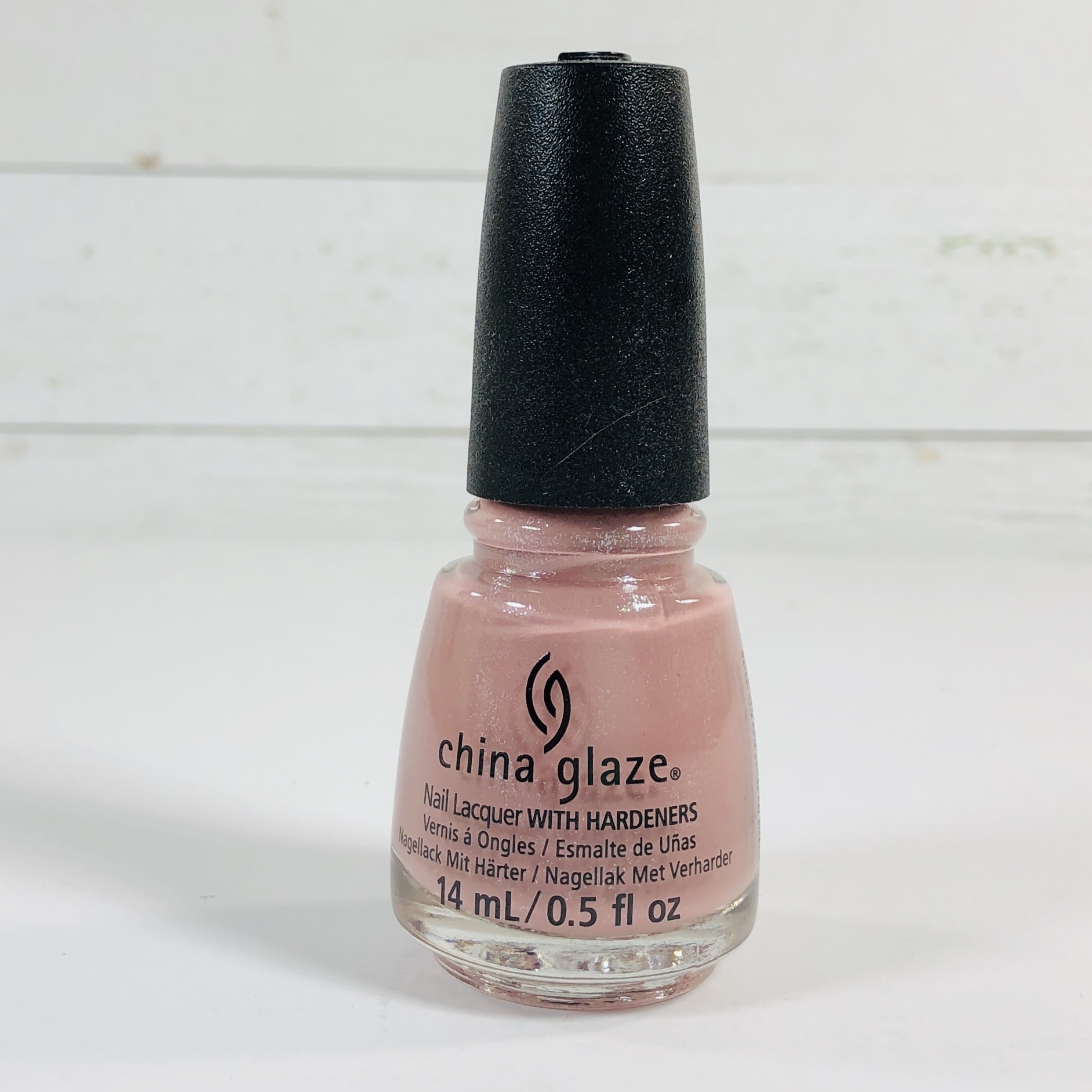 China Glaze Nail Lacquer in Beach Buff ($7.99) is from the 2019 Body & Sol summer collection.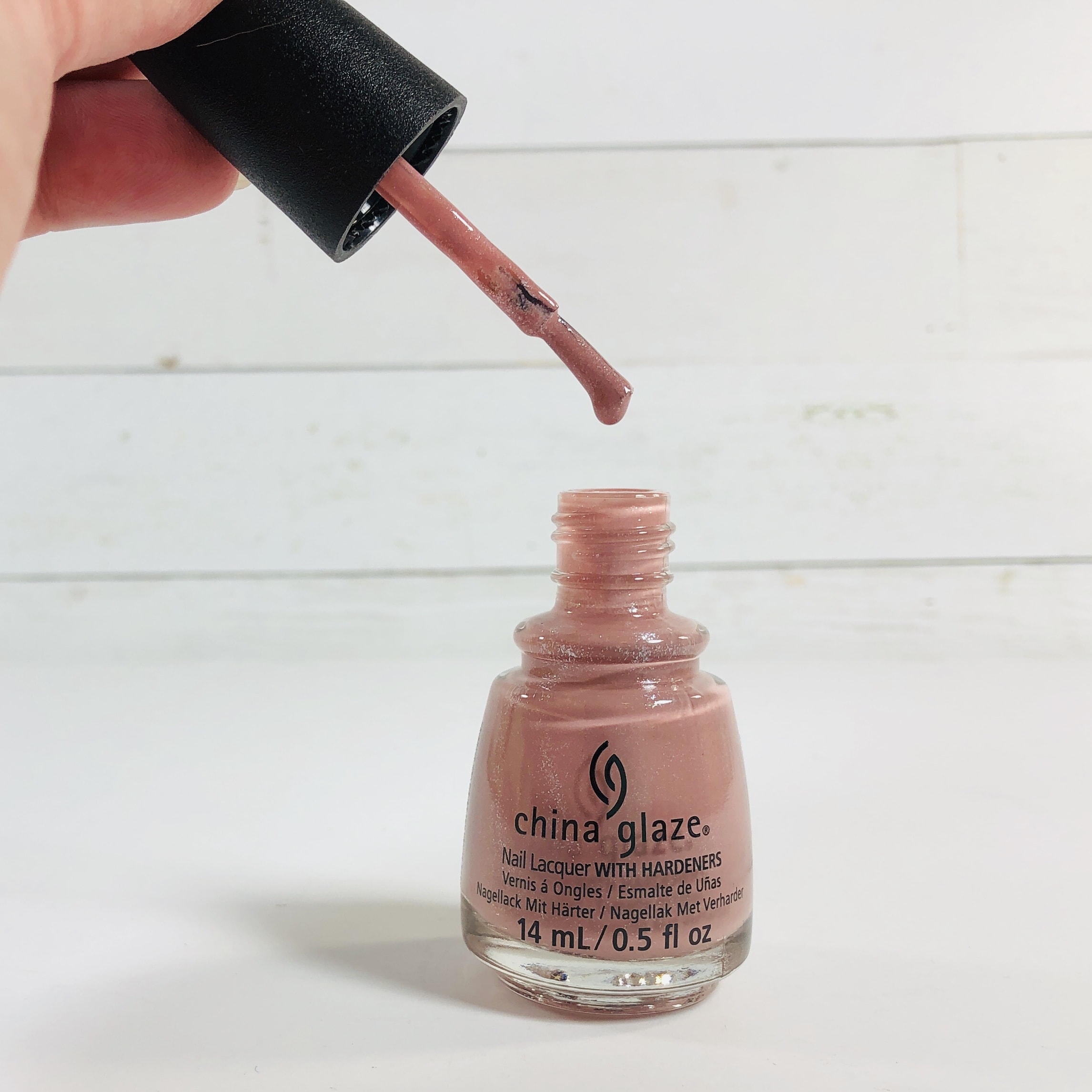 The color is described as "rosy silver glitter". According to their Instagram page, China Glaze polishes are cruelty-free and 7-free. I think this color is perfect for summer!
Body Drench Brazillian Camu Camu Oil ($8.87) can be used in hair or on the body and has a tropical floral perfumey scent that lasts for a while after application.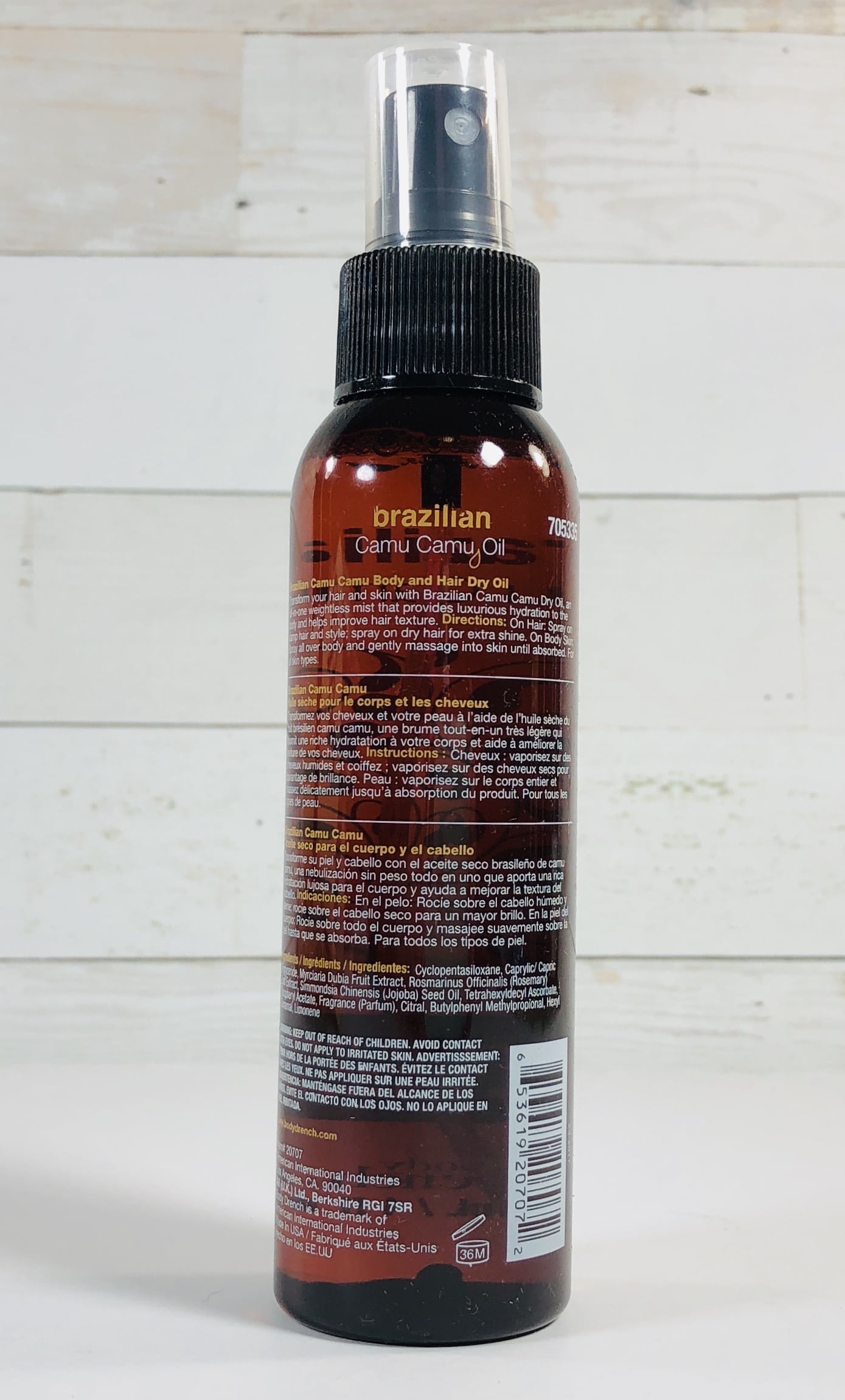 I sprayed it on my body after a shower although I don't think the body needs to be wet for this to work well. It dried quickly and didn't leave me feeling greasy.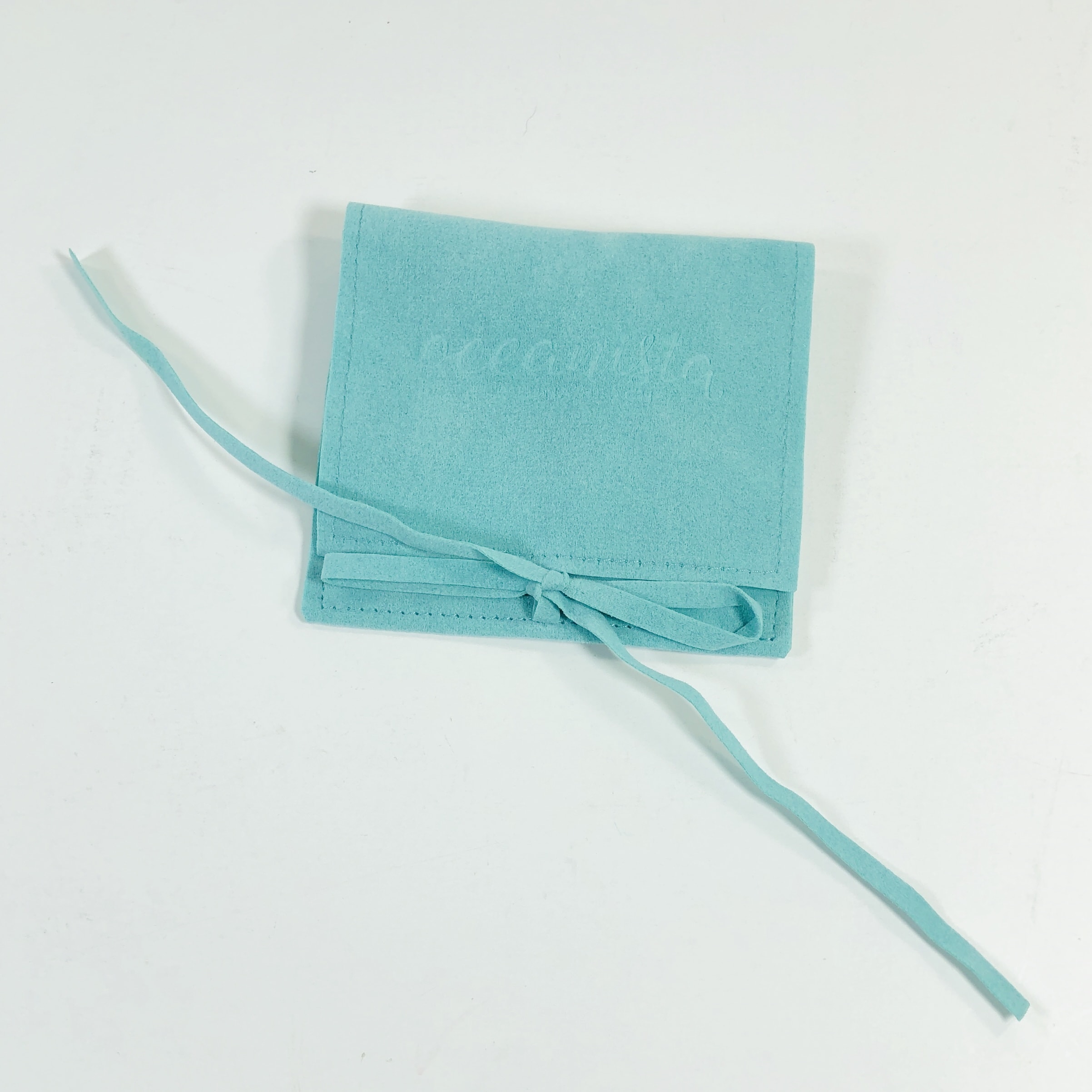 Ooh, this next item came in a soft pouch that says "Oceanista" on the front.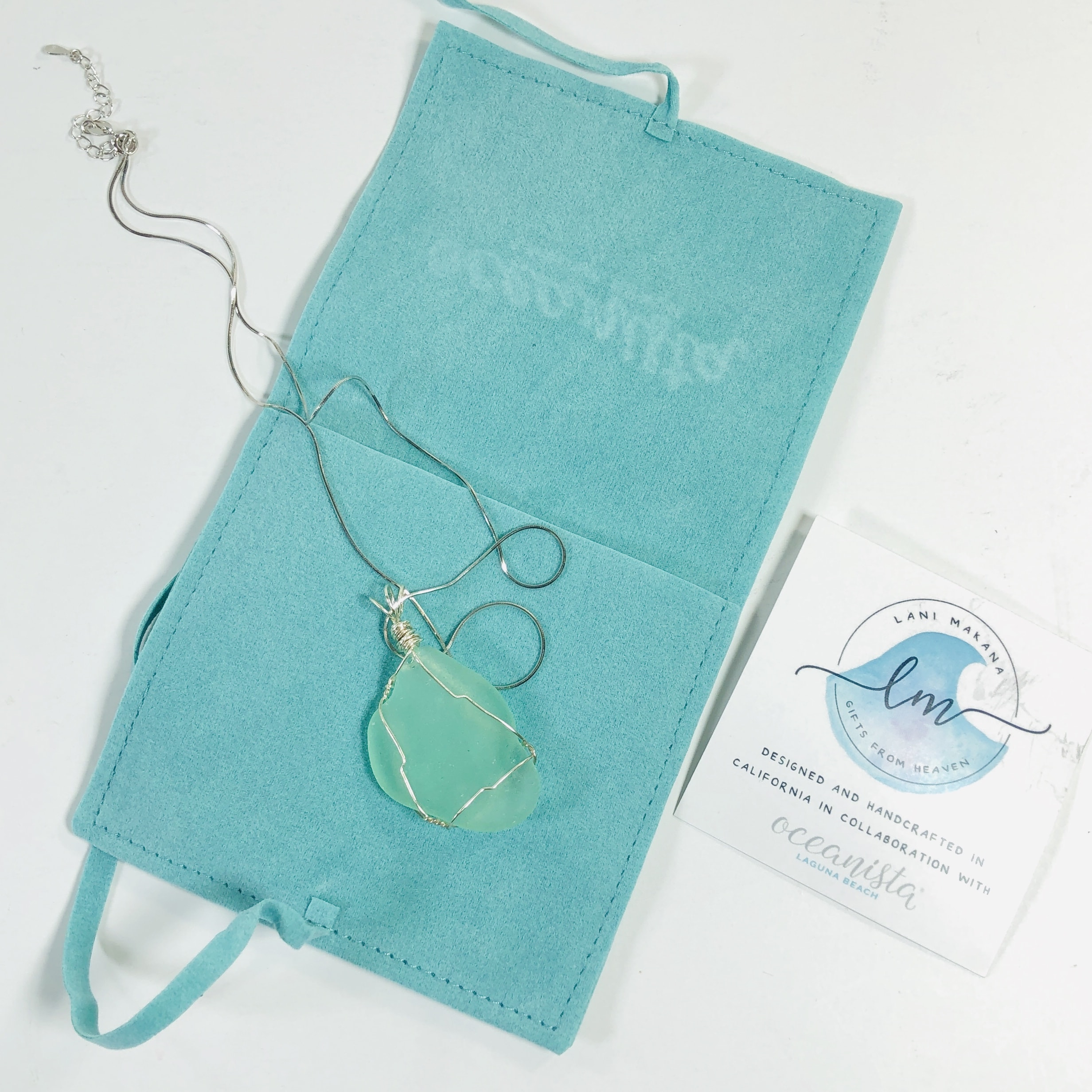 Lani Makana Tumbled Seaglass Necklace ($45 in booklet, $65 on Oceanista, $32 for similar on Lani Makana Etsy site)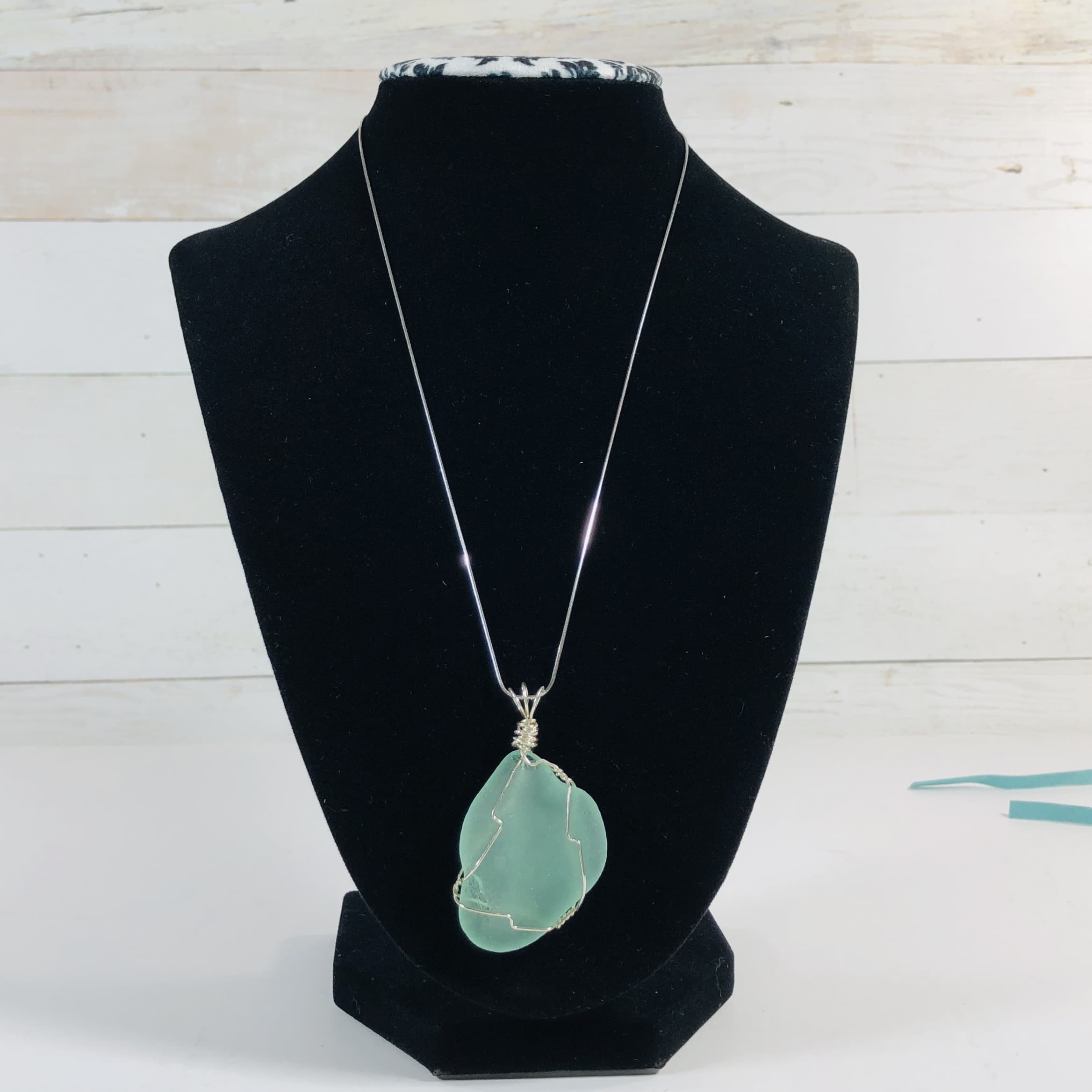 I was stunned when I saw this unique and charming necklace! As for the price discrepancies, I believe this chain is much nicer than the one on the Lani Makana site, and on the Oceanista site, the glass is larger than what we received in the box.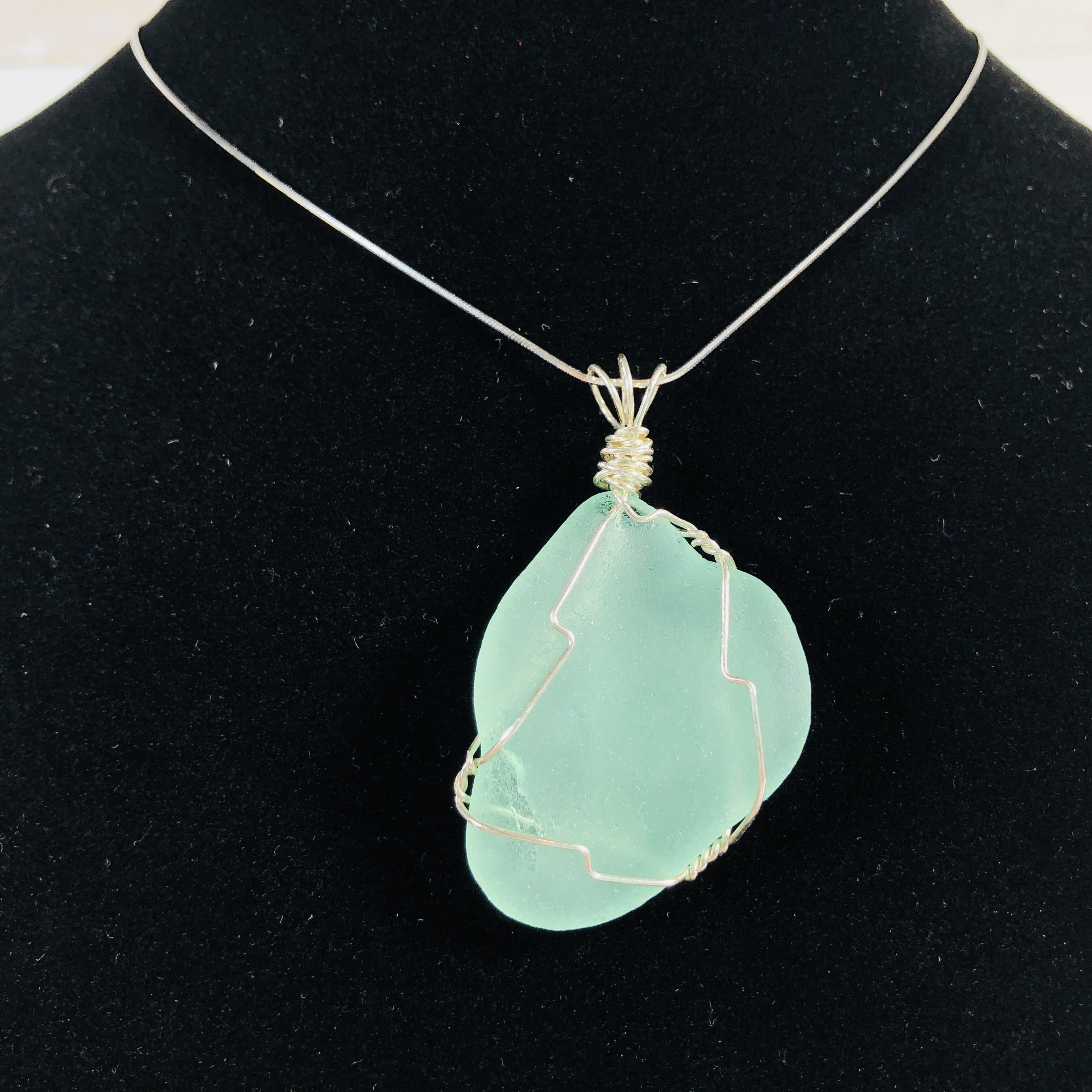 My glass is about 1.5″ long and the chain is about 16″ and has a 2″ extender. The sea glass is hand-gathered from the beach in Puerto Rico and no two necklaces are alike.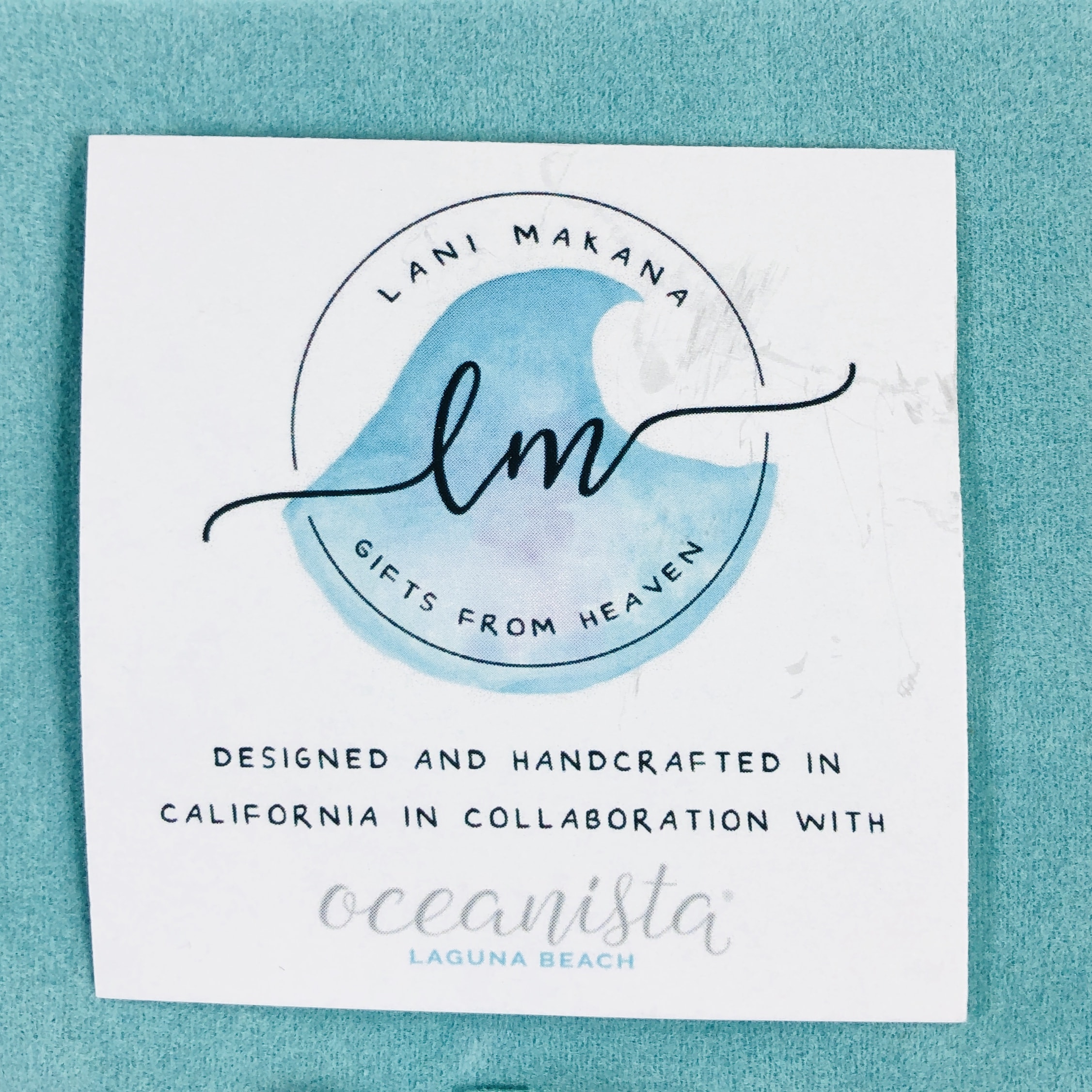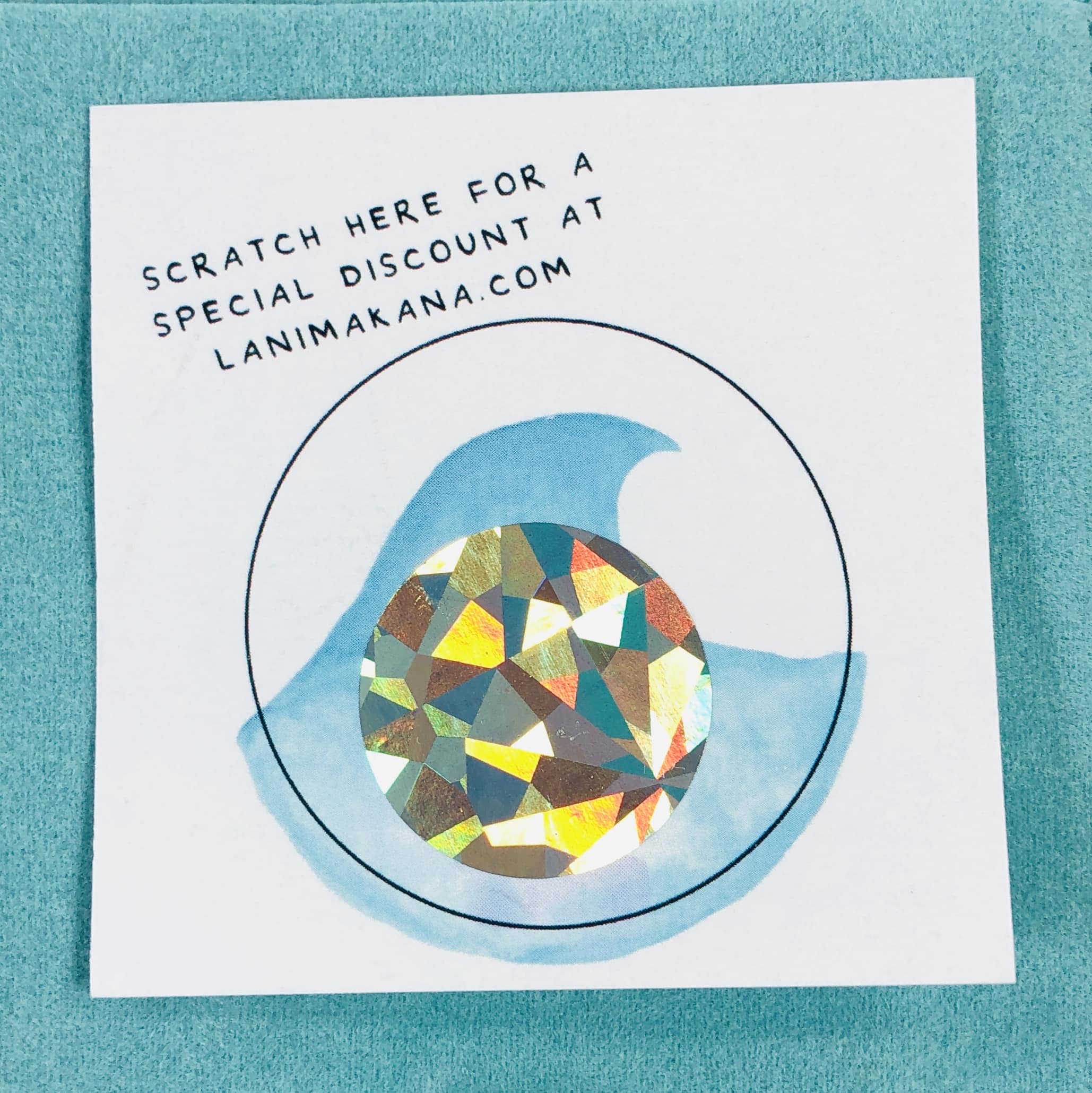 There was a scratch off card for a discount at the Lani Makana online shop, which can be found at Etsy. You can also check out her subscription box at Cratejoy or read my review of the December 2018 box here!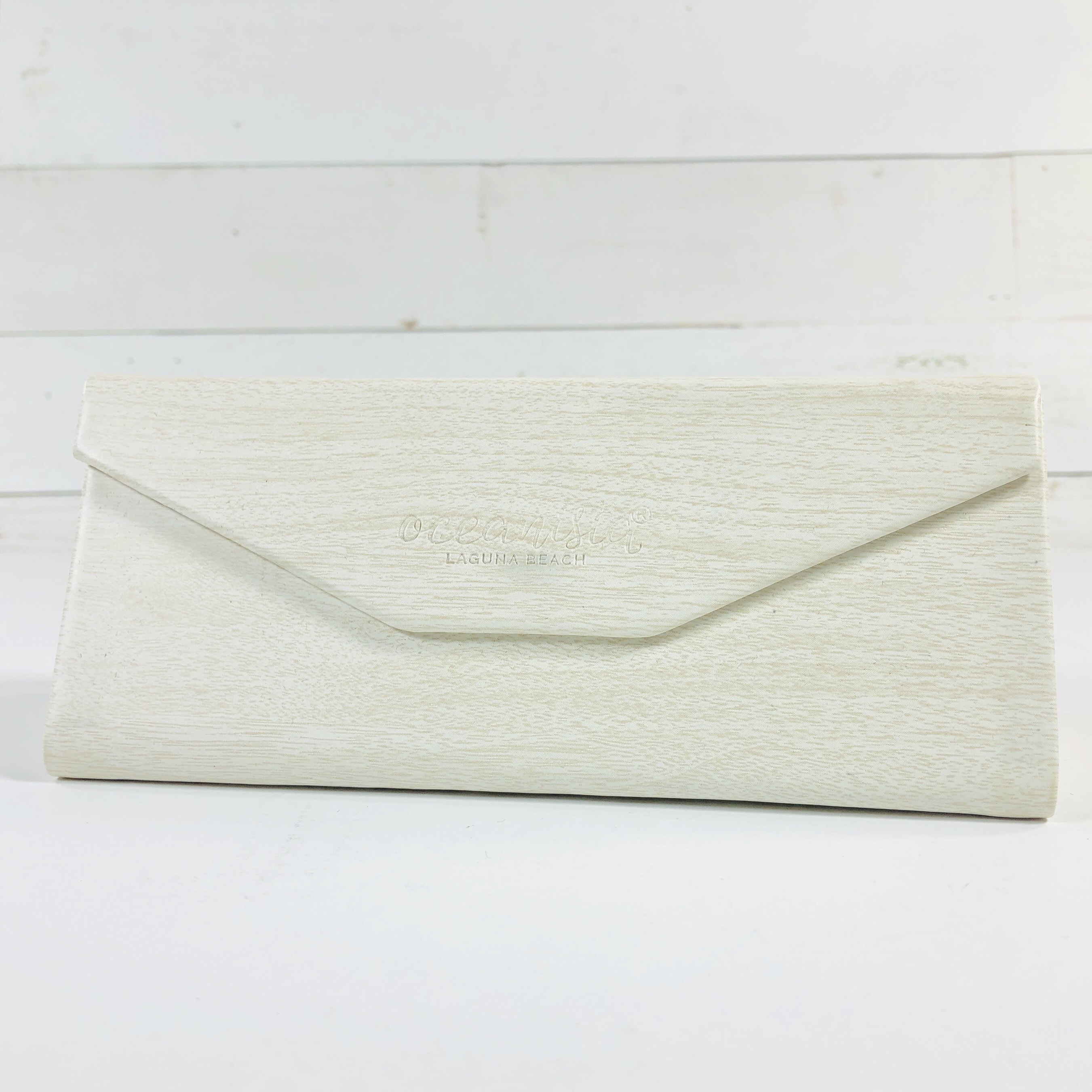 Oceanista Cateye Sunnies With Driftwood Designer Carrying Case ($30) The carrying case is collapsible for easier carrying while the glasses are on your face.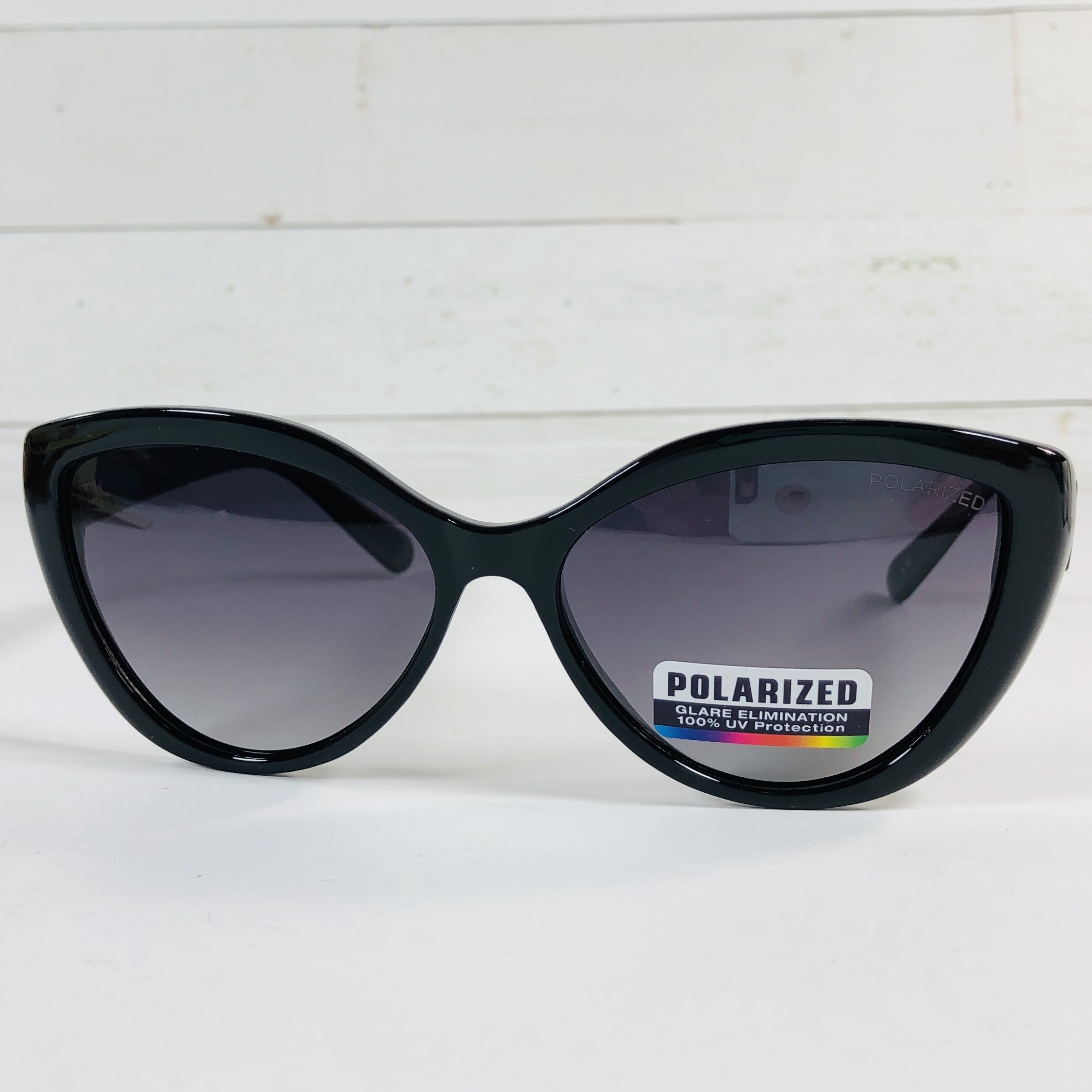 The glasses are polarized to reduce UV exposure.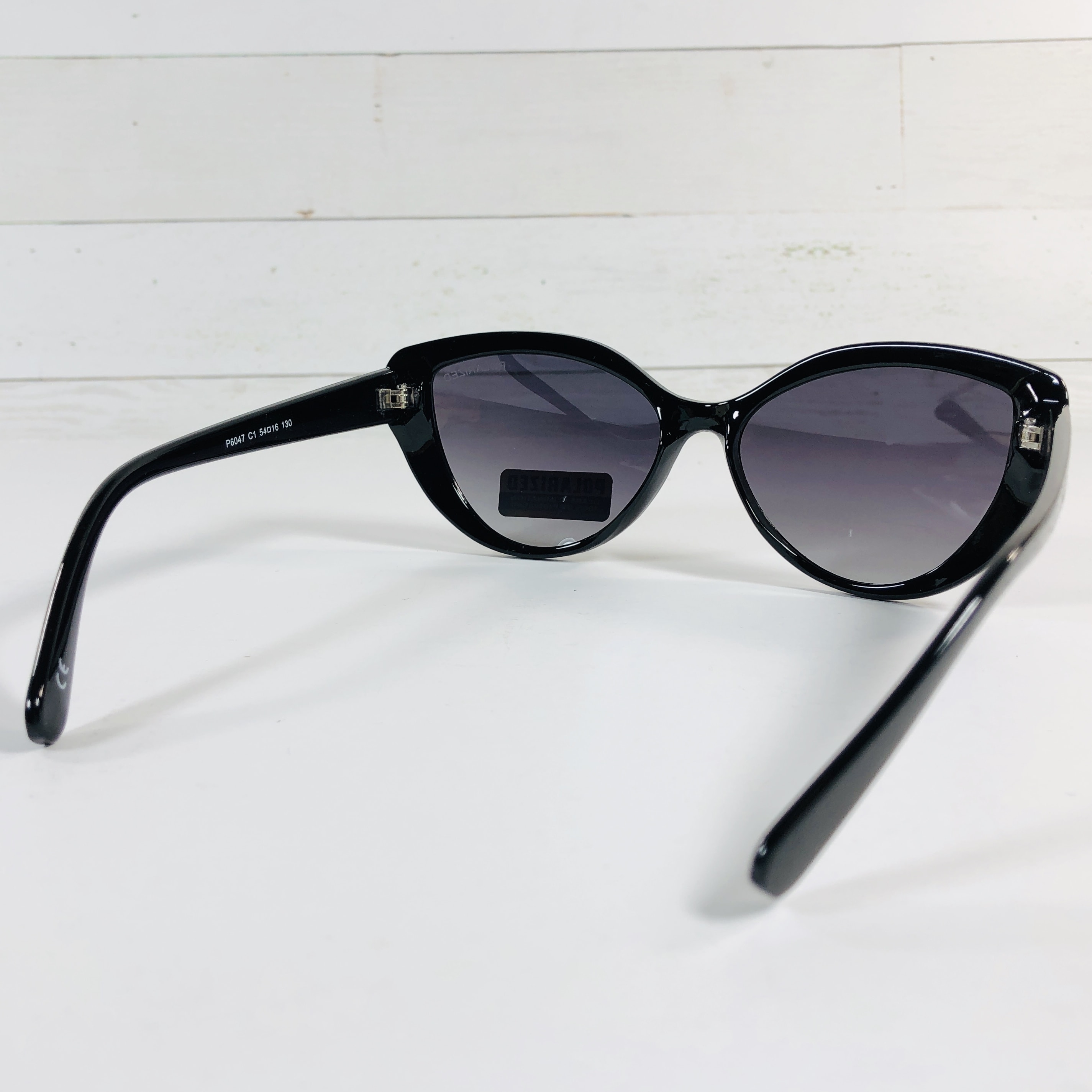 The glasses are lightweight but also feel a bit flimsy. The arms do not open smoothly so we'll see how long they last. You should see my girls, they channeled their inner Jackie O with these babies!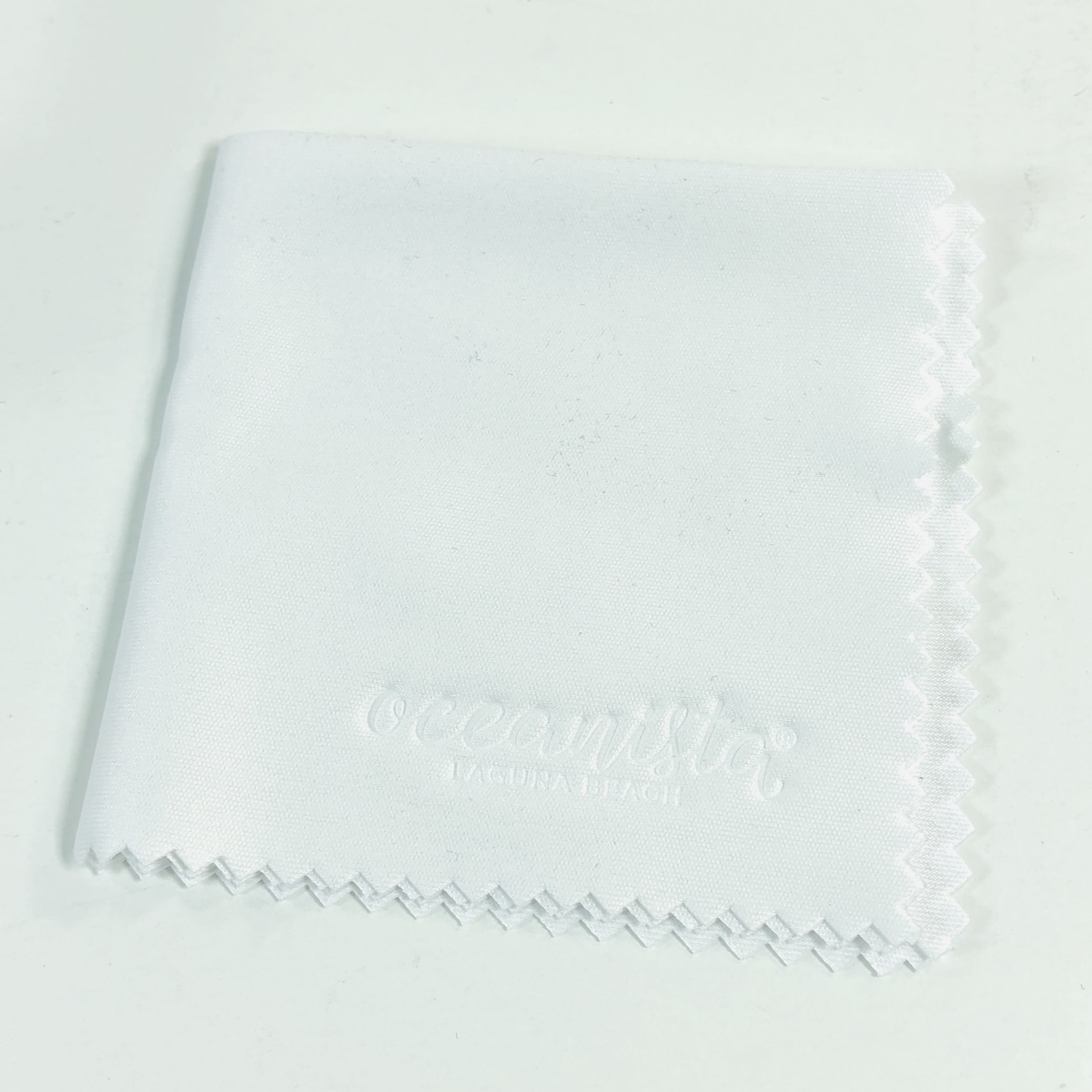 They came with a cleaning cloth.
Oceanista Embroidered Floppy Beach Hat ($26) I am just about to head out for a trip to California and plan on packing my new hat for trips to the beach! It's one of those ones that can be crushed into your suitcase but pops back into shape when you're ready to put it on. Made of recycled paper straw.
Oka-B Millie Flipflops ($30) Sandals are another item perfect for the beach, the pool, or trips to the nail salon for a pedicure.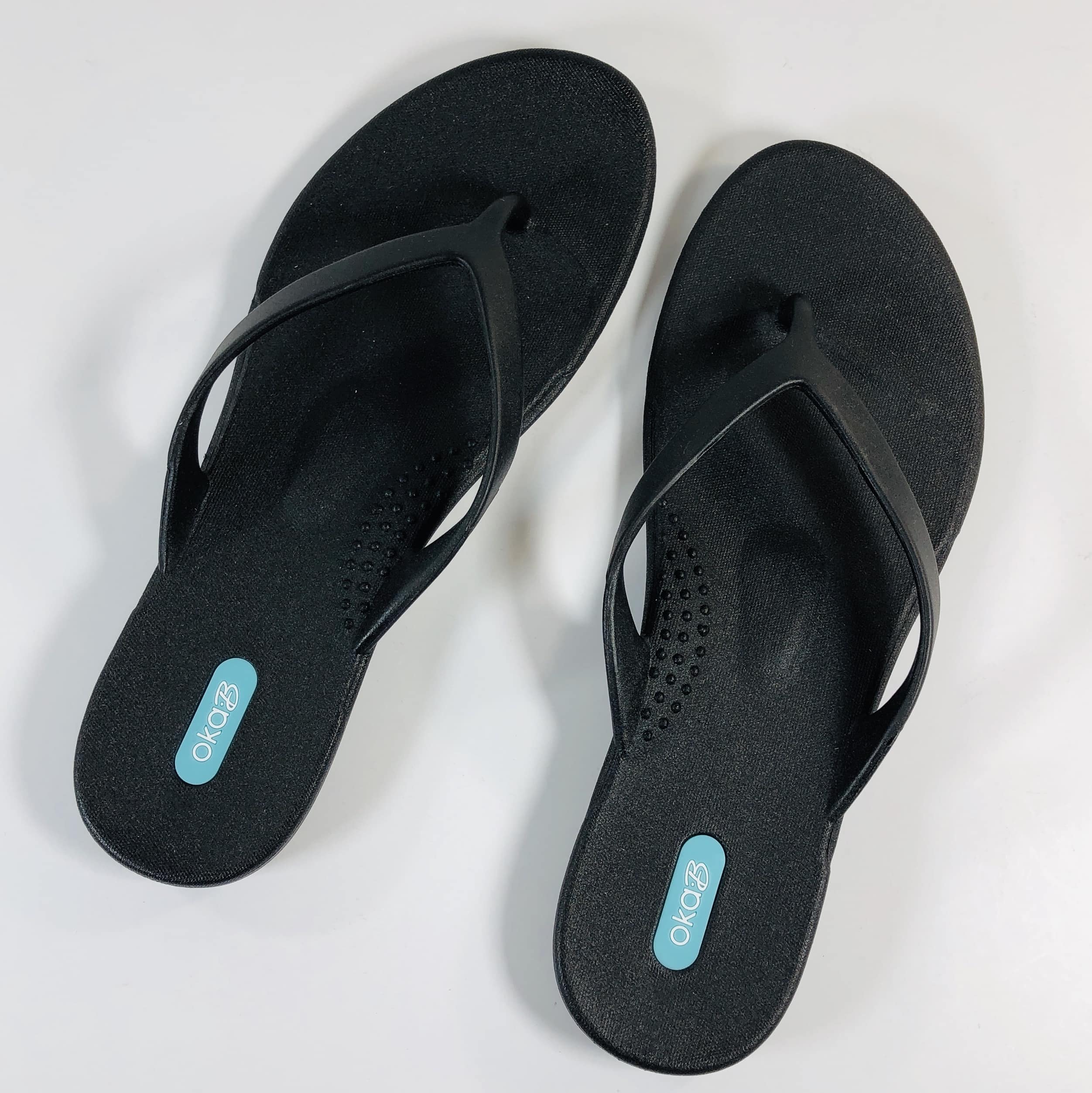 They are sturdier than traditional foam flip flops but also fit a bit small but then again I have wide feet.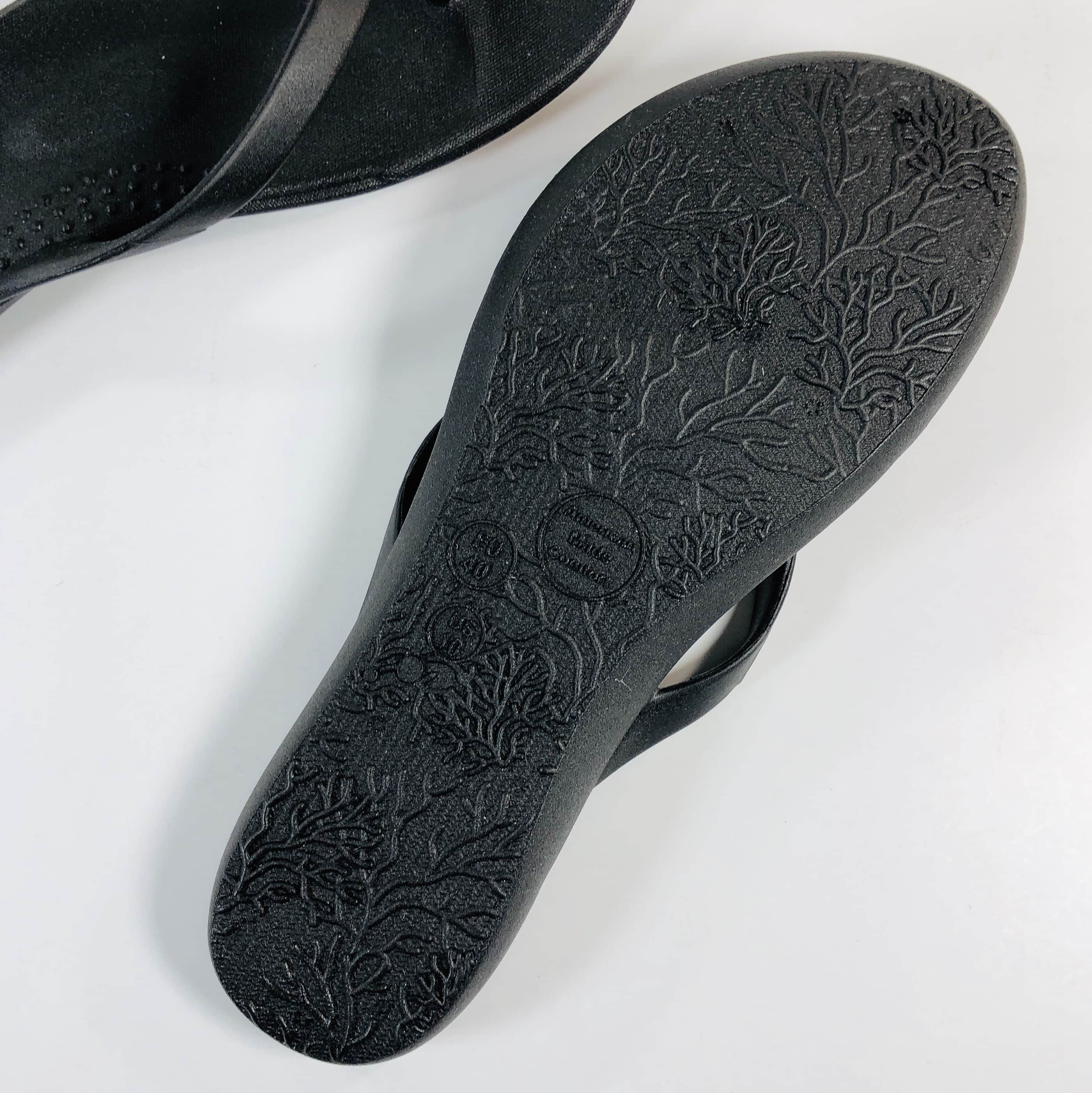 I like the detail of the coral on the bottom of the sandals!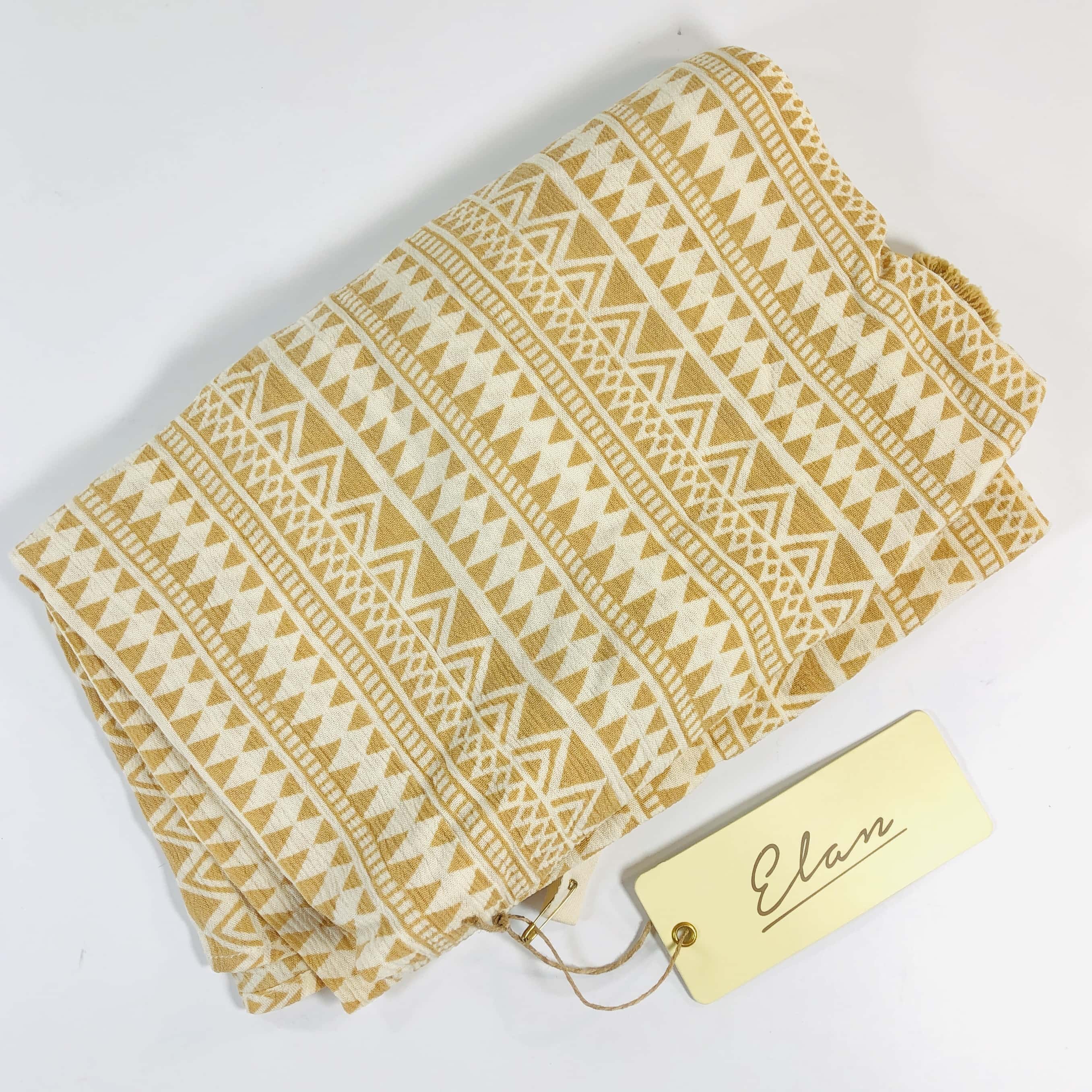 Elan Resort 2019 Coverup Convertible Dress/Skirt ($69) is a multi purpose item that can be wrapped as a skirt or a dress. It is made of rayon and has an Aztec print and tassels. It is one size and I'm sorry I didn't get anyone to model it but I have a plane to catch, the ocean is calling! You can see the tassels in the next pic.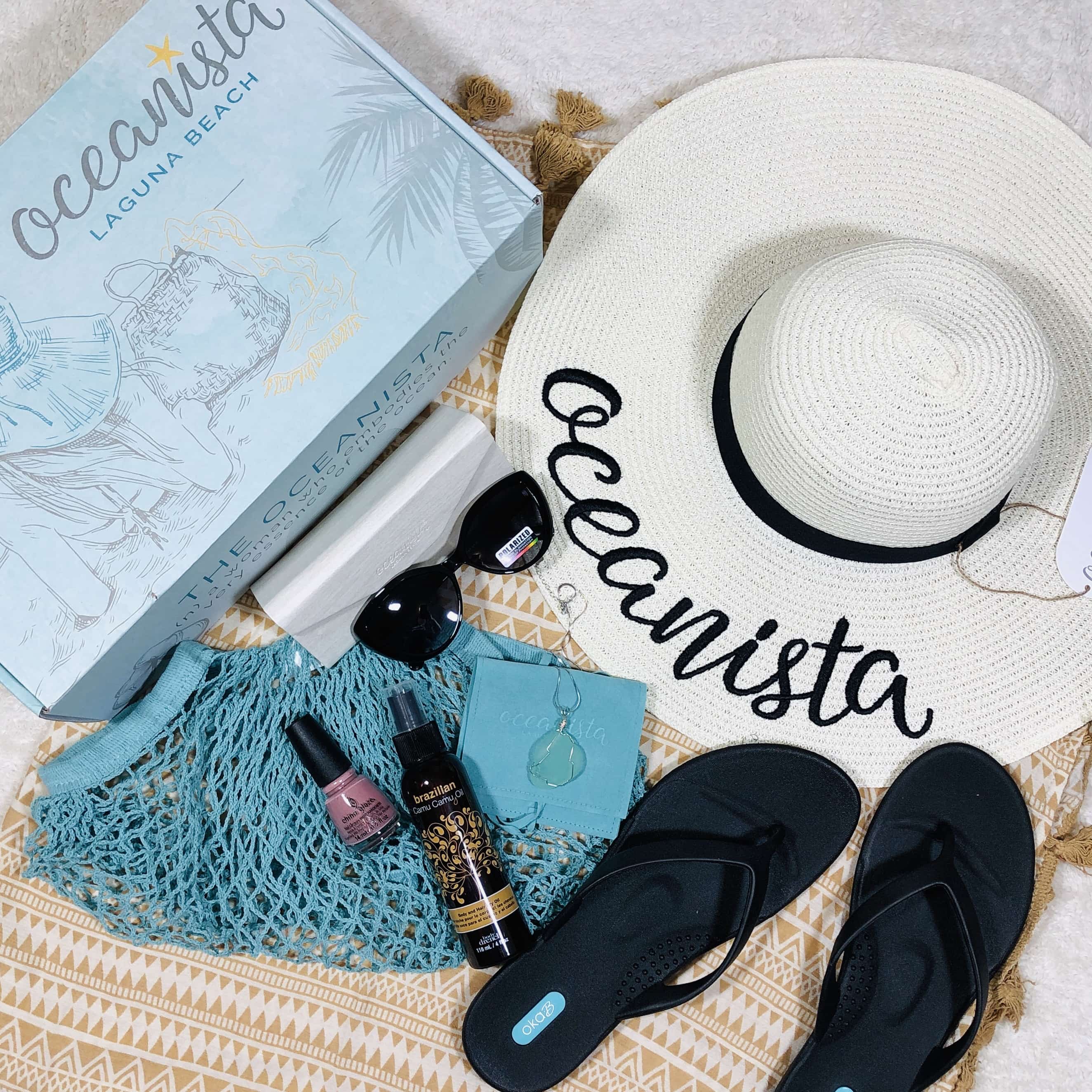 As always I was very happy with my Oceanista box! The items were useful and perfect for summer, whether your plans take you to the beach or just the local pool. I was most excited for the necklace, which is beautiful and just my style. I am also packing my hat for my trip, along with some of the other items too. I found the box to have a value of around $227.86, way more than the price paid for the box!
Any thoughts about the Oceanista Summer box? Let us know your comments!