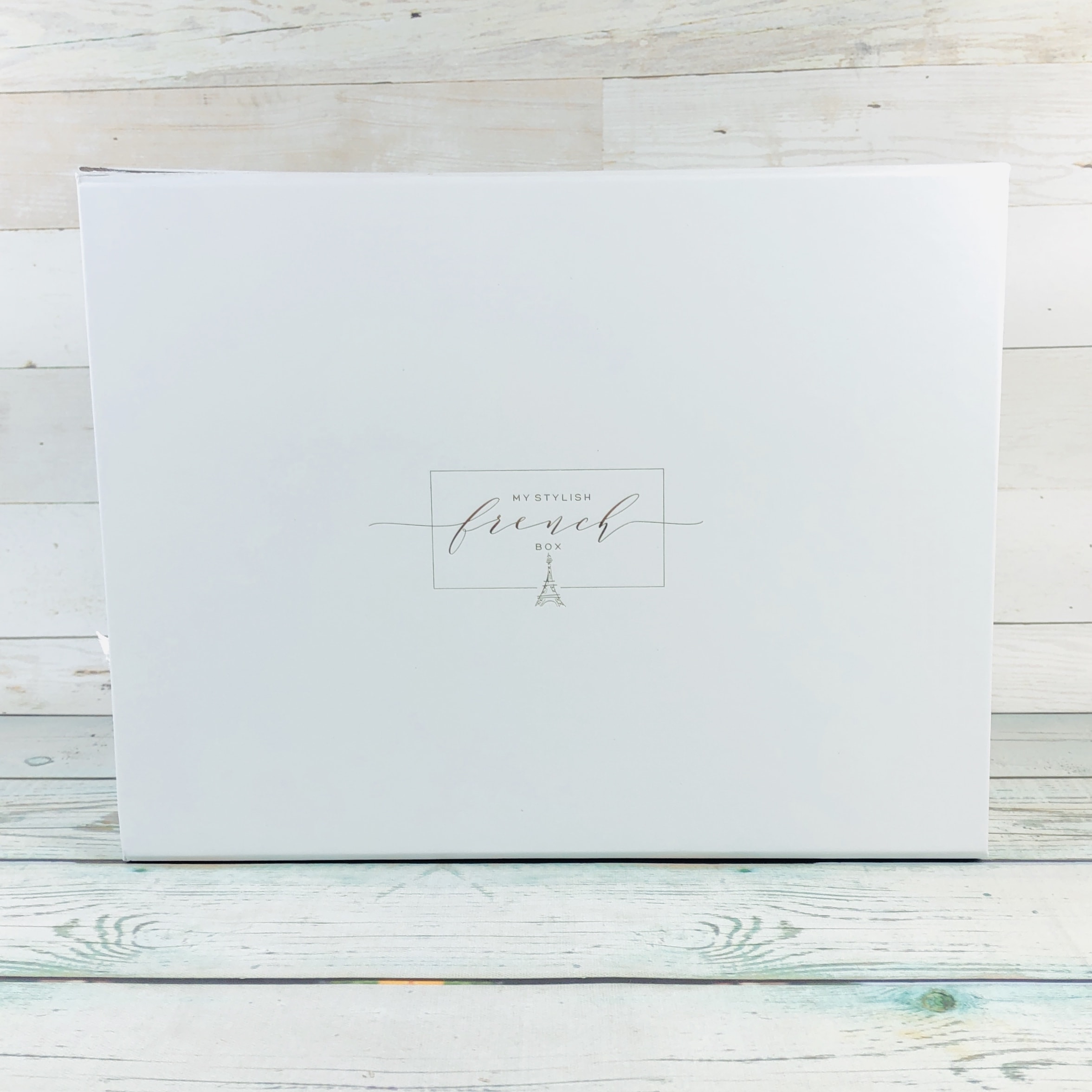 My Stylish French Box is a quarterly lifestyle box that sends authentic and stylish items all the way from France! The box is curated by Sharon Santoni, an author and the blogger behind My French Country Home. This box is based in France and they work directly with highly coveted and timeless French brands to create a box that will help chic up your home.
What Is My Stylish French Box?

A selection of 6-8 French products, curated around a theme, and chosen for you and your home.  All products are full sized and truly French.  Many brands are only available in France.  The price you pay will always be lower than the US retail value, and it includes shipping to your door (small surcharge for shipping to Australia and New Zealand).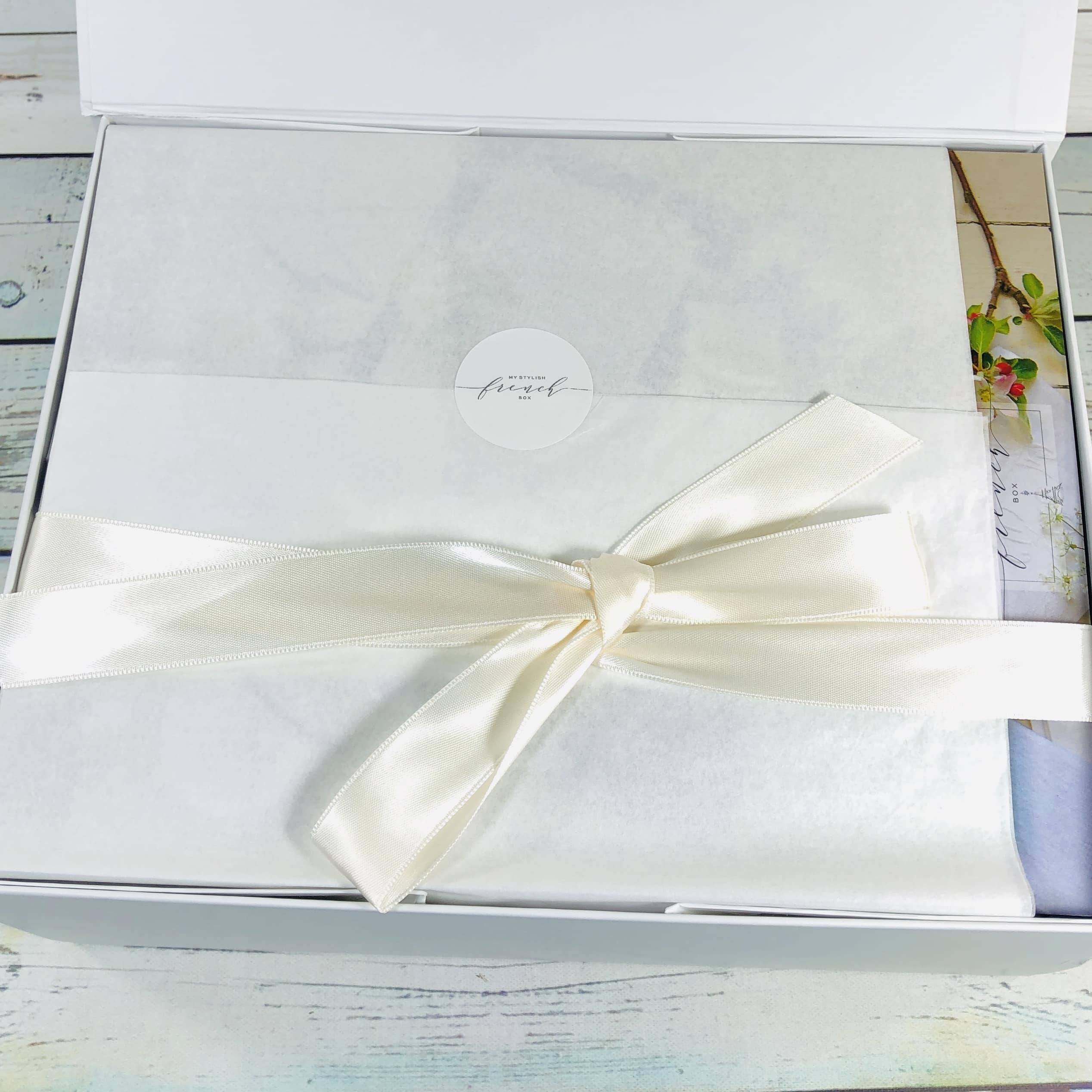 My items were shipped directly from France and came in a reusable white box. The box has a hidden magnetic closure and I plan on using it to store things (my previous box holds stationery!). It's simple and I like that I can reuse it.
I opened it up to find my products wrapped in tissue paper with a satin ribbon around the parcel. My Stylish French Box is $255 a quarter. A one-time, non-recurring gift box shipment is $265, while a year's prepaid subscription brings the price down to $245 a box. Shipping is free to the USA and other countries, with Australia and New Zealand paying an additional $15.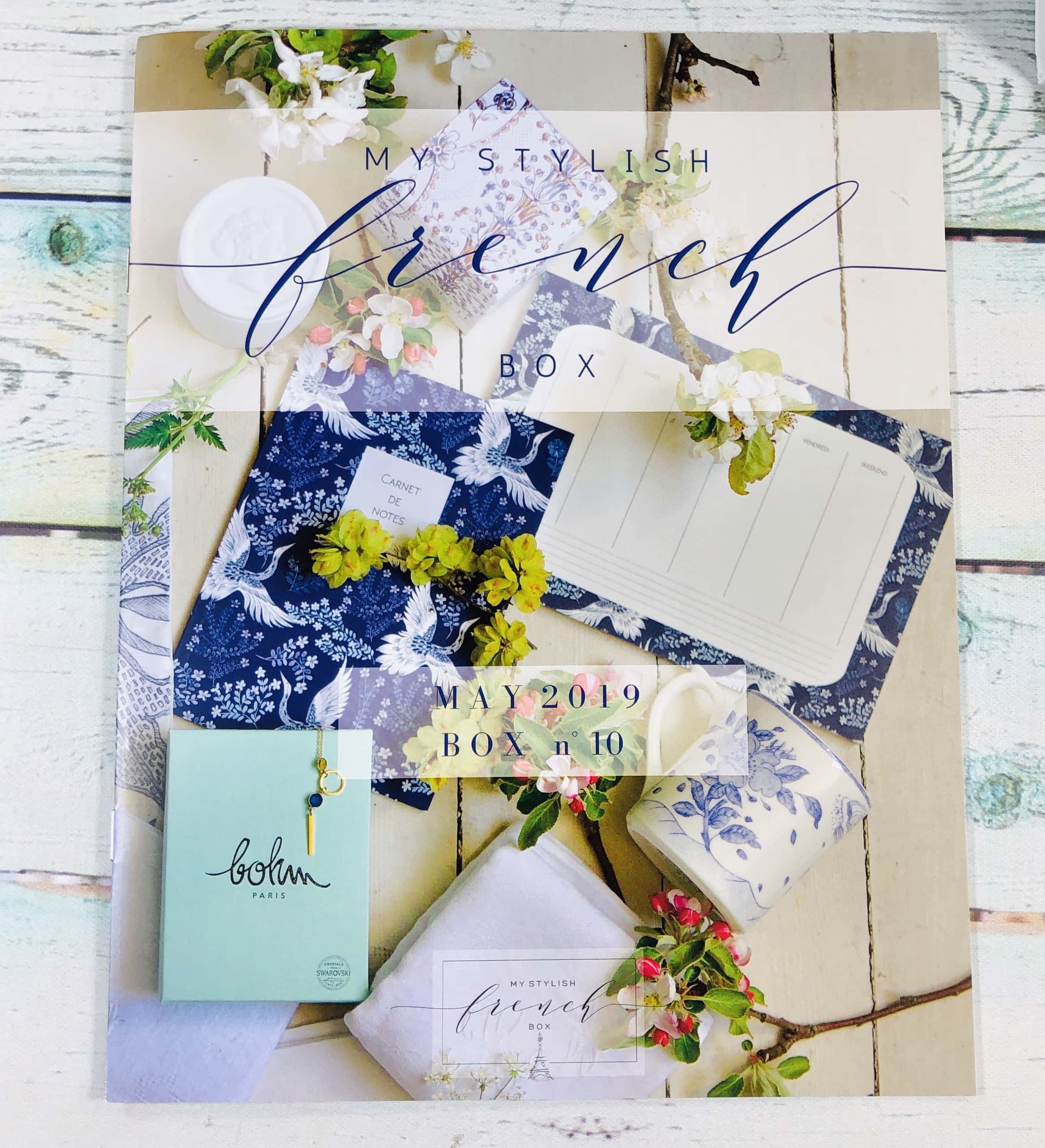 I found a big brochure inside. This was similar to a magazine and an upscale touch.
I was so excited when I learned about the theme – Blue & White. What a beautiful look!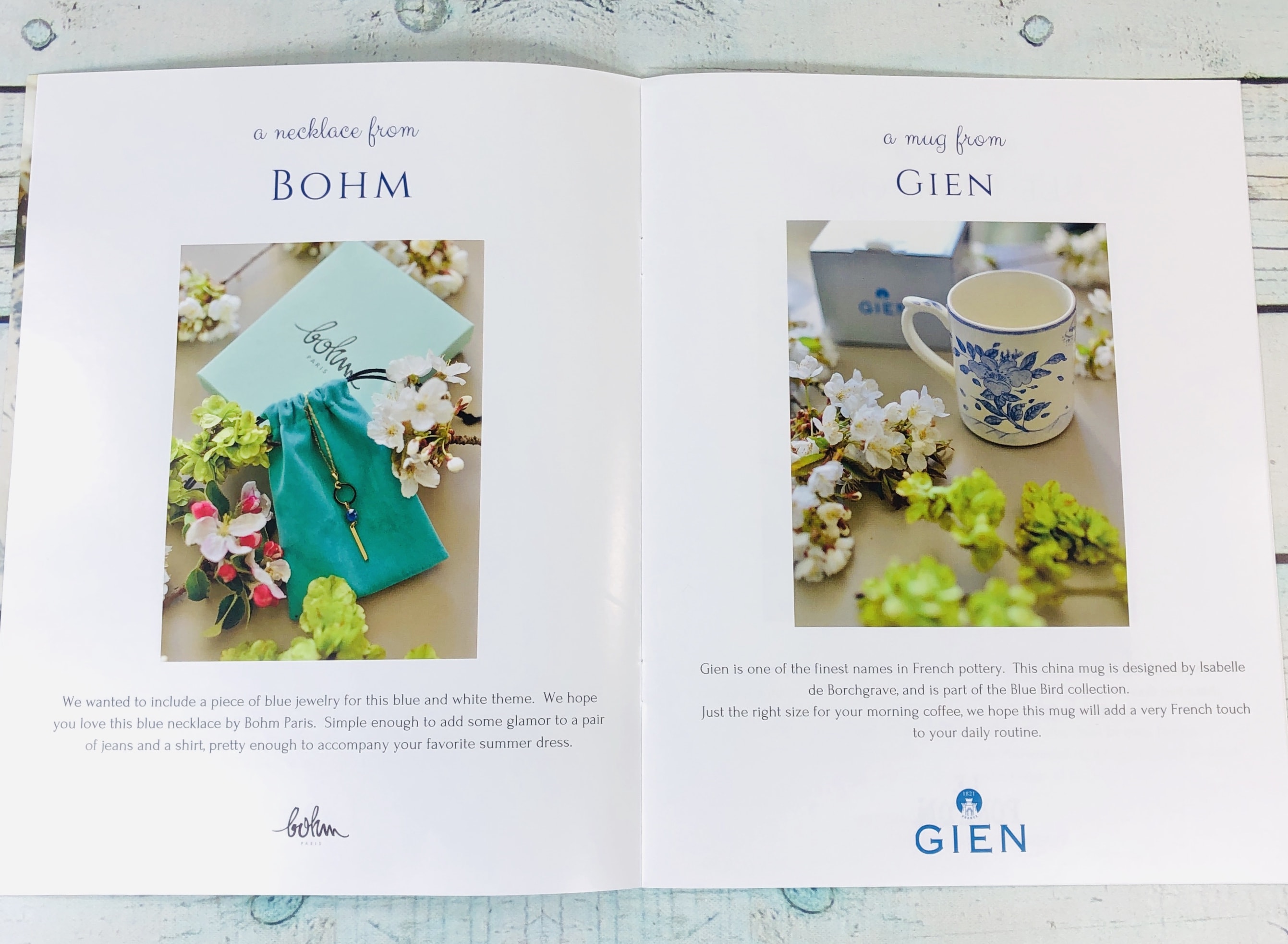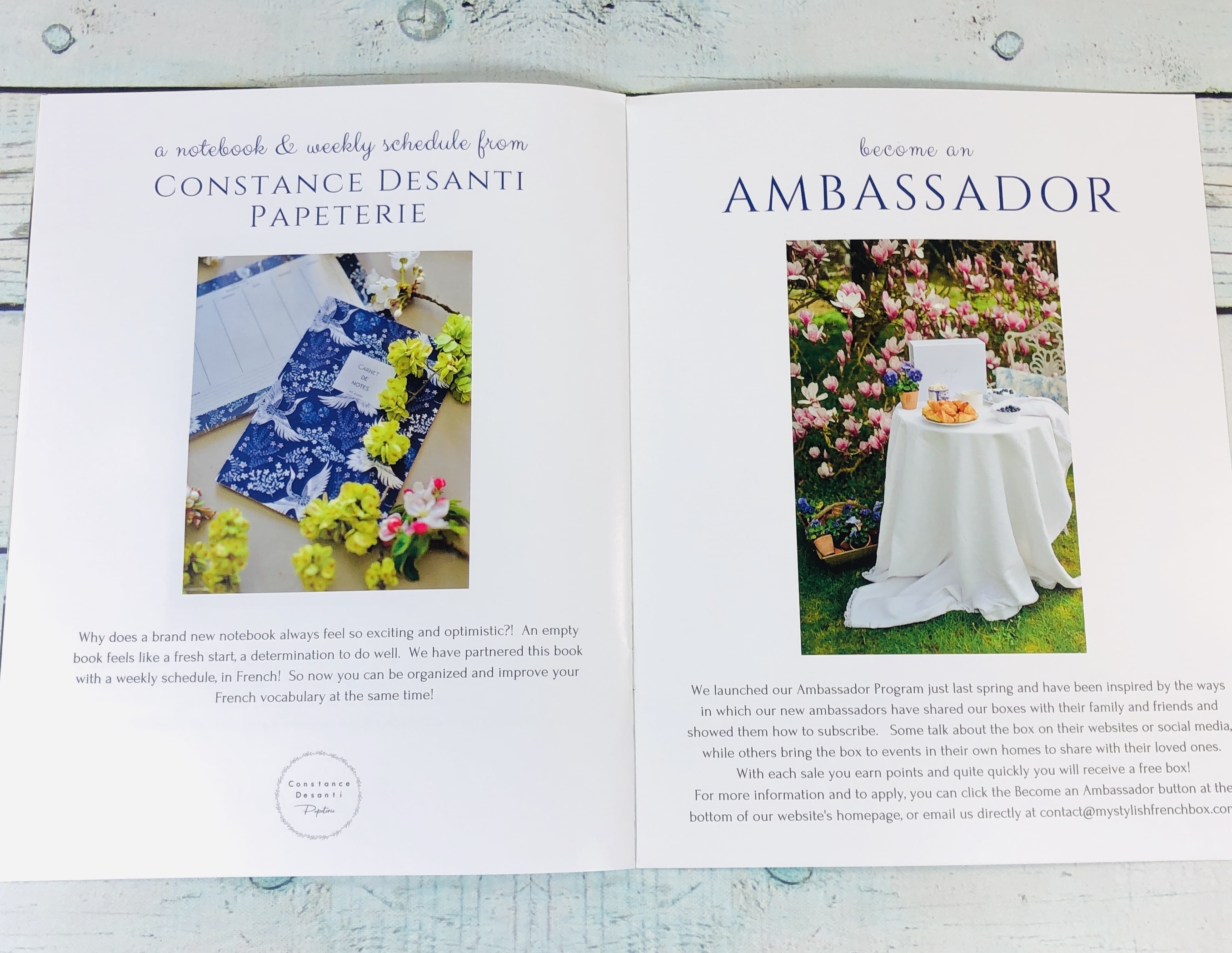 Each page described the items and there was info on their ambassador program.
The next box will ship in August 2019! The current box is sold out.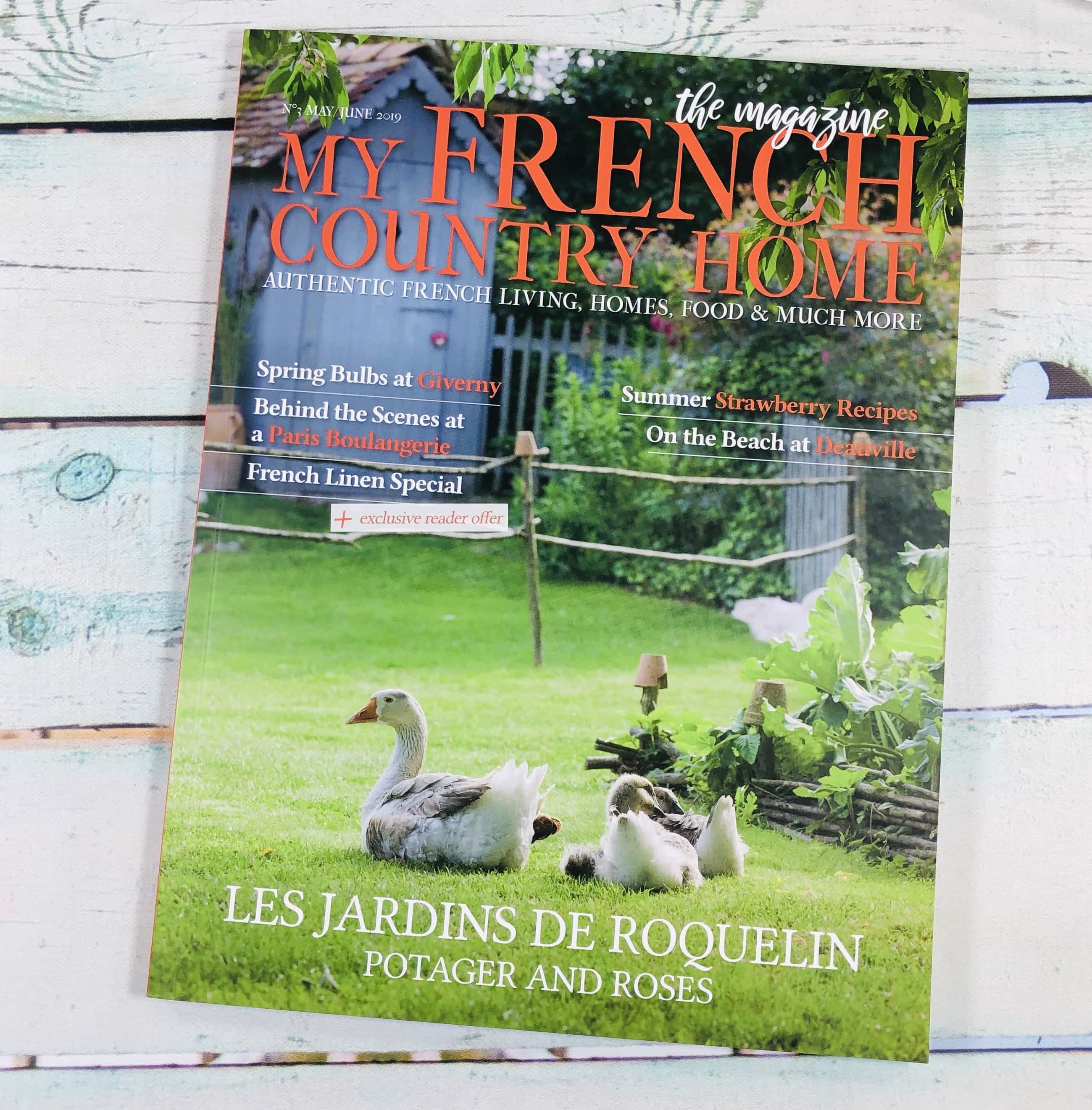 I also received a copy of the magazine put out by Sharon Santoni. It is $12.99 an issue and called My French Country Home.
Everything in my box! I must say the experience of opening this box and learning about each item is magnificent!
Gallerie Martine Gossieaux Water Color Print I adore the little prints that come in this box, and this is no exception. The size is about 7″ x 8″ and would look lovely propped on a stand (mine is now on a mini easel!).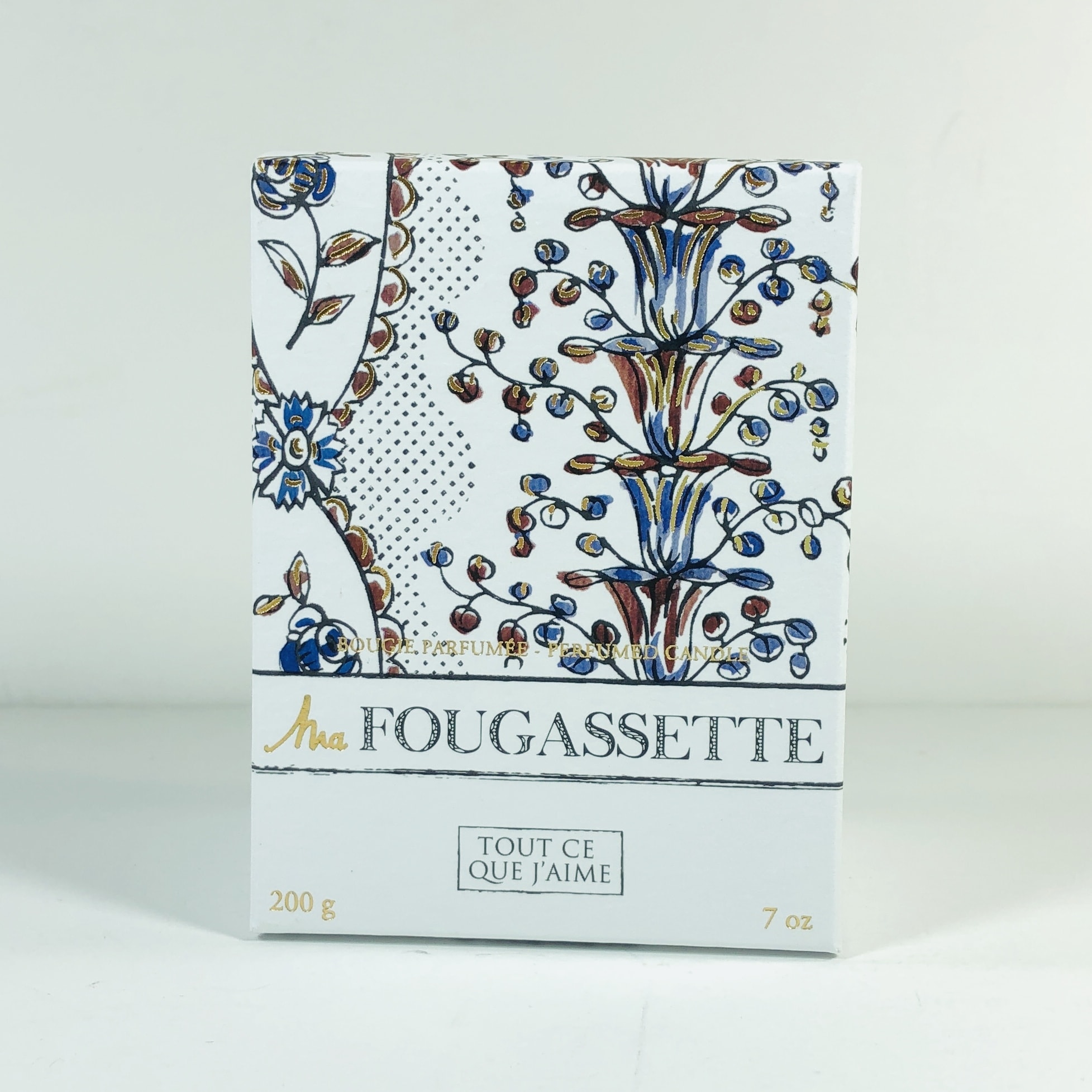 Fragonard Parfumeur Ma Fougassette Candle ($65) I believe this candle is supposed to smell like a unique bread baked in France but since I have never smelled that bread I will tell you my description instead!
By the way, the box the candle was housed in was mini work of art in itself, with gold tone accents. The candle is in a ceramic container. As for the scent, it has very good throw while burning and smells like orange blossoms!
Even the lid is amazing, it has a cameo on top. The jar can be reused once the candle wax is gone, and would look lovely on a dresser.
Le Pompon Pochette ($20.61 + $13.49) I found two reusable bags in the box.

The bags are made of linen and have a golden loop on the sides.
The smaller bag is about 9″ x 12″ and can be used to hold whatever you like!
The larger bag is 14″ x 11.5″ and is meant to be used as a bread bag or multipurpose bag. In other words, whatever you like!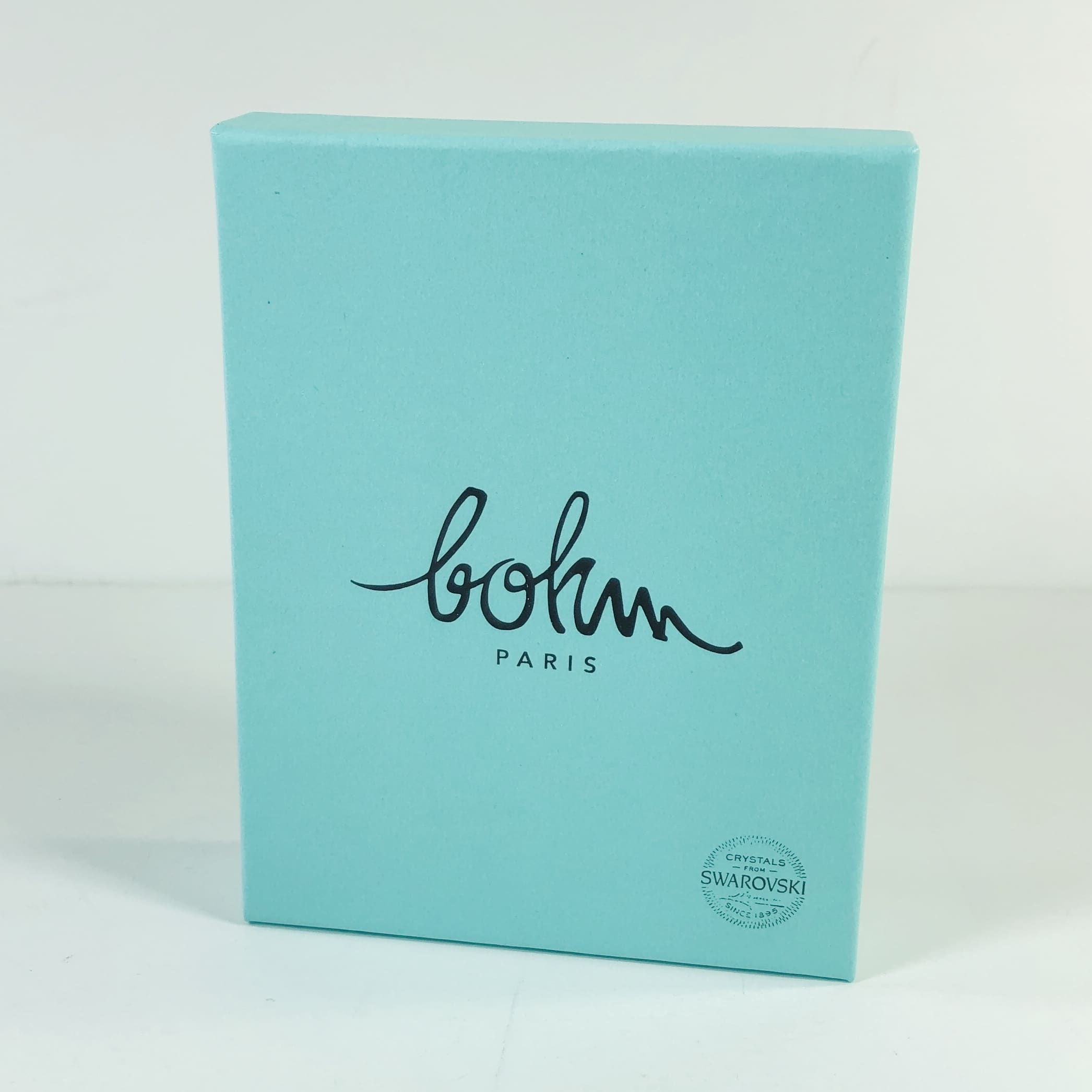 Bohm Necklace ($45.04) What a beautiful blue box! I wonder what's inside?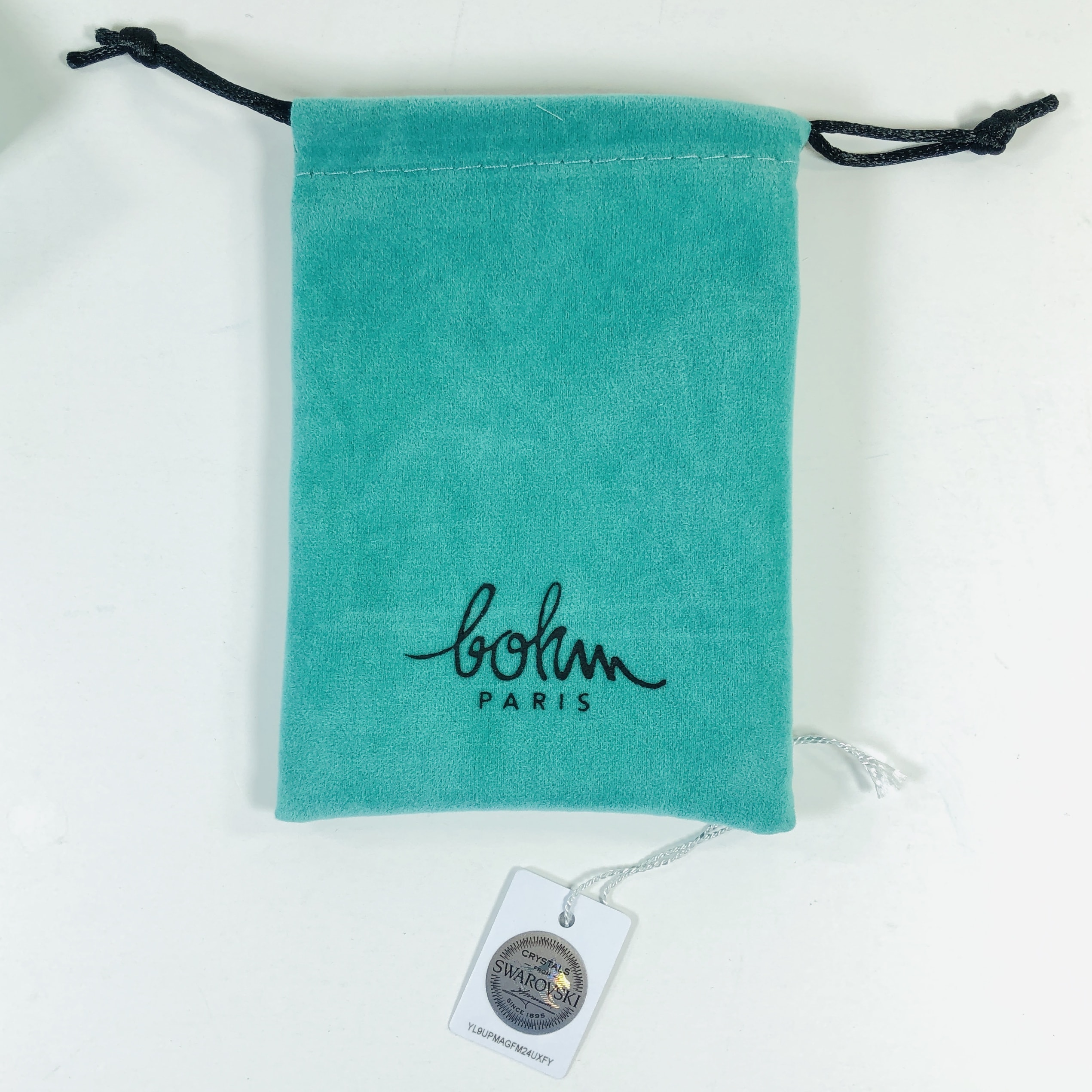 Inside I found a soft carrying pouch.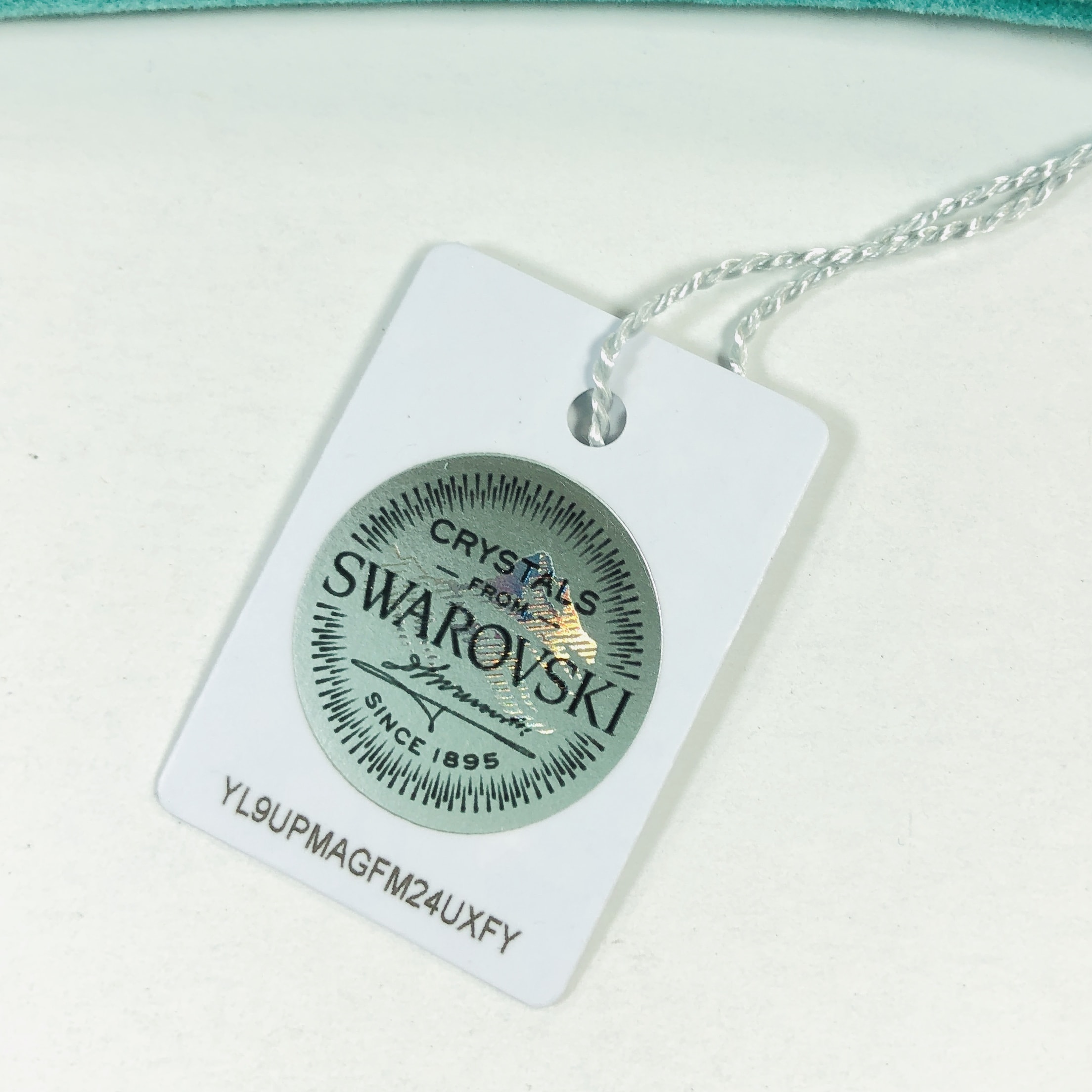 This item has a seal that certifies it as having a Swarovski crystal.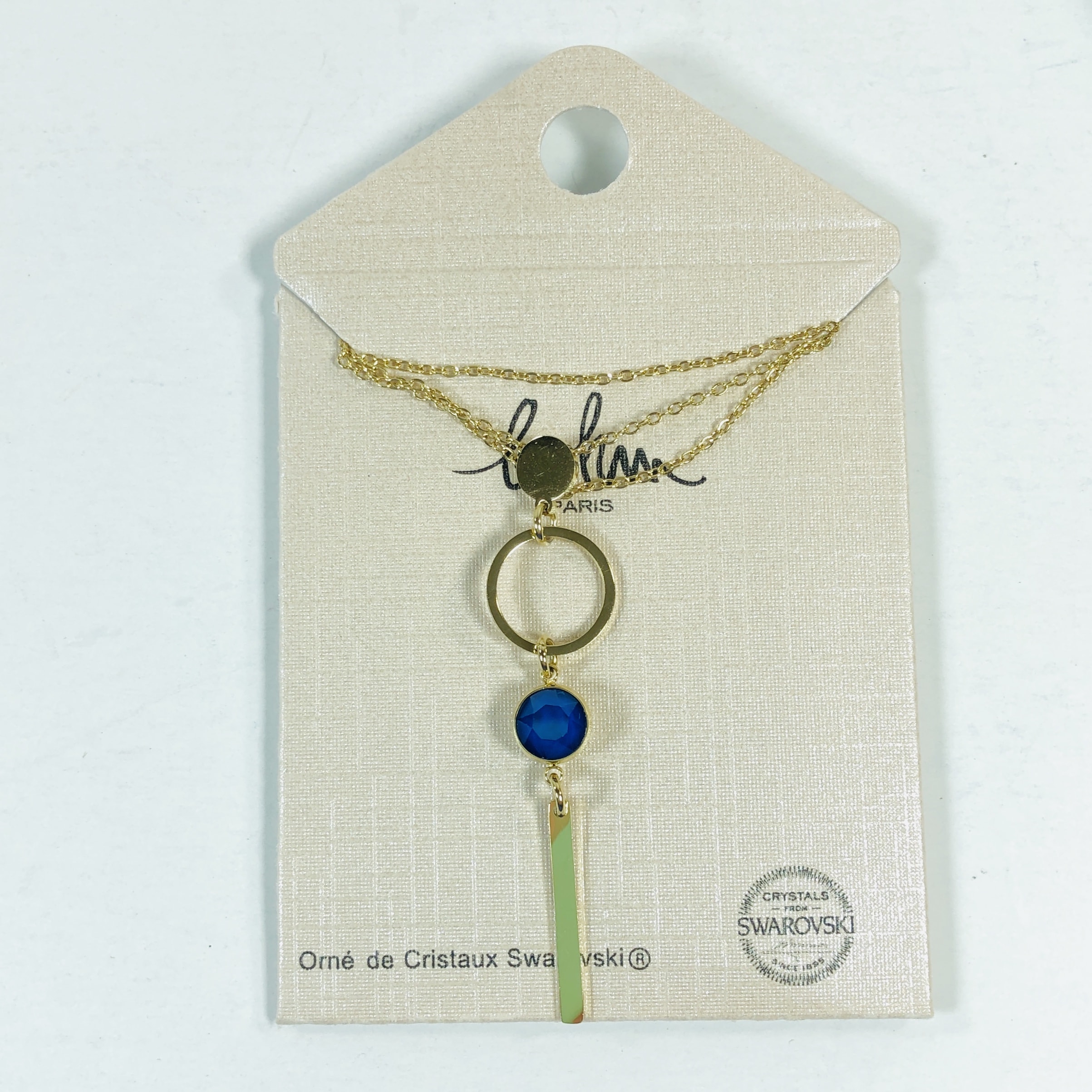 It is a beautiful necklace! There are lots of different crystal choices if you were to order this from France, but I think the blue is my favorite. According to the Bohm website, this necklace is stainless steel and the chain has an extender so you can have it hit where you like. I wore it to a wedding this past weekend!
Letol Scarf  According to the Létol website, this item will add some boho chic to your wardrobe!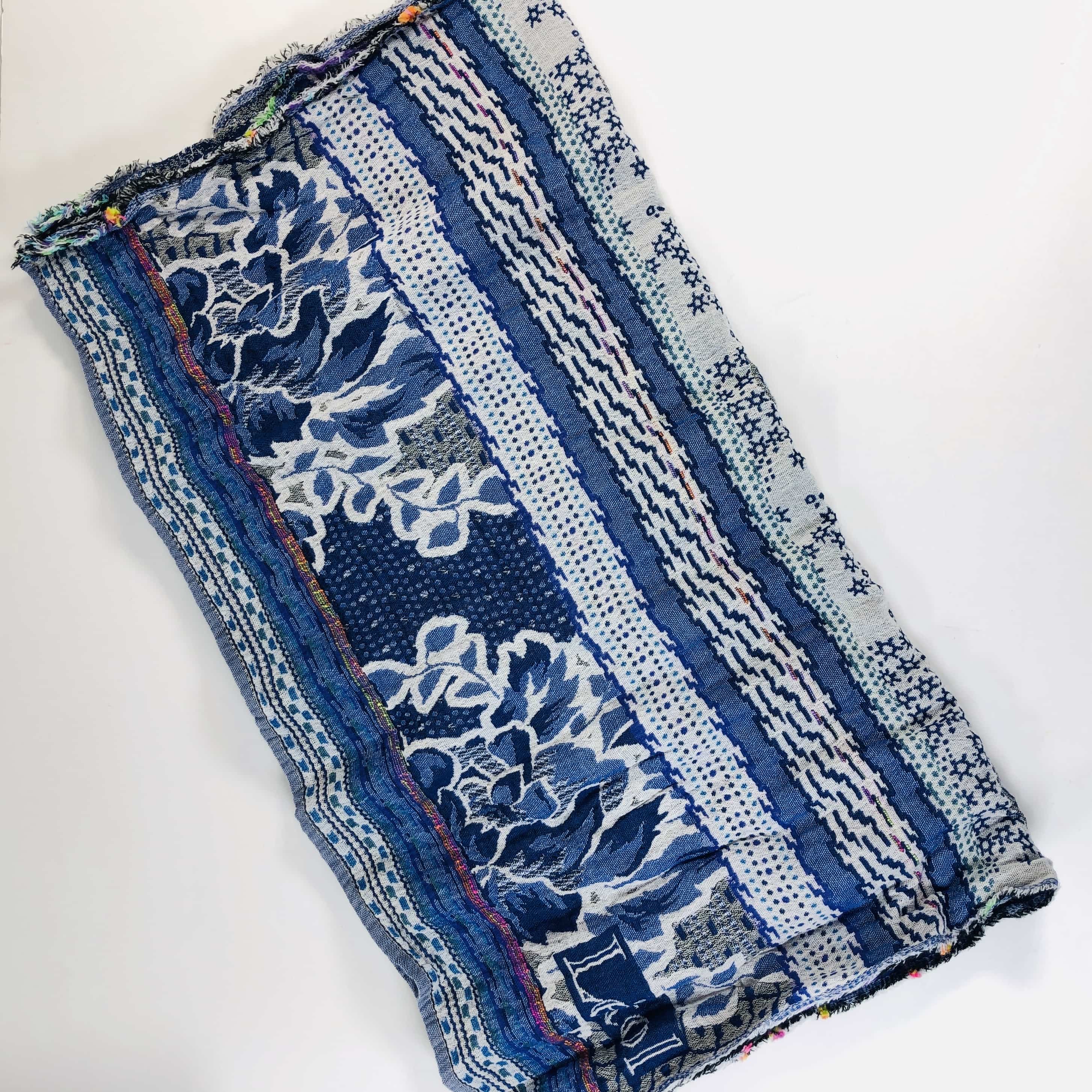 It has a unique pattern and is pretty long.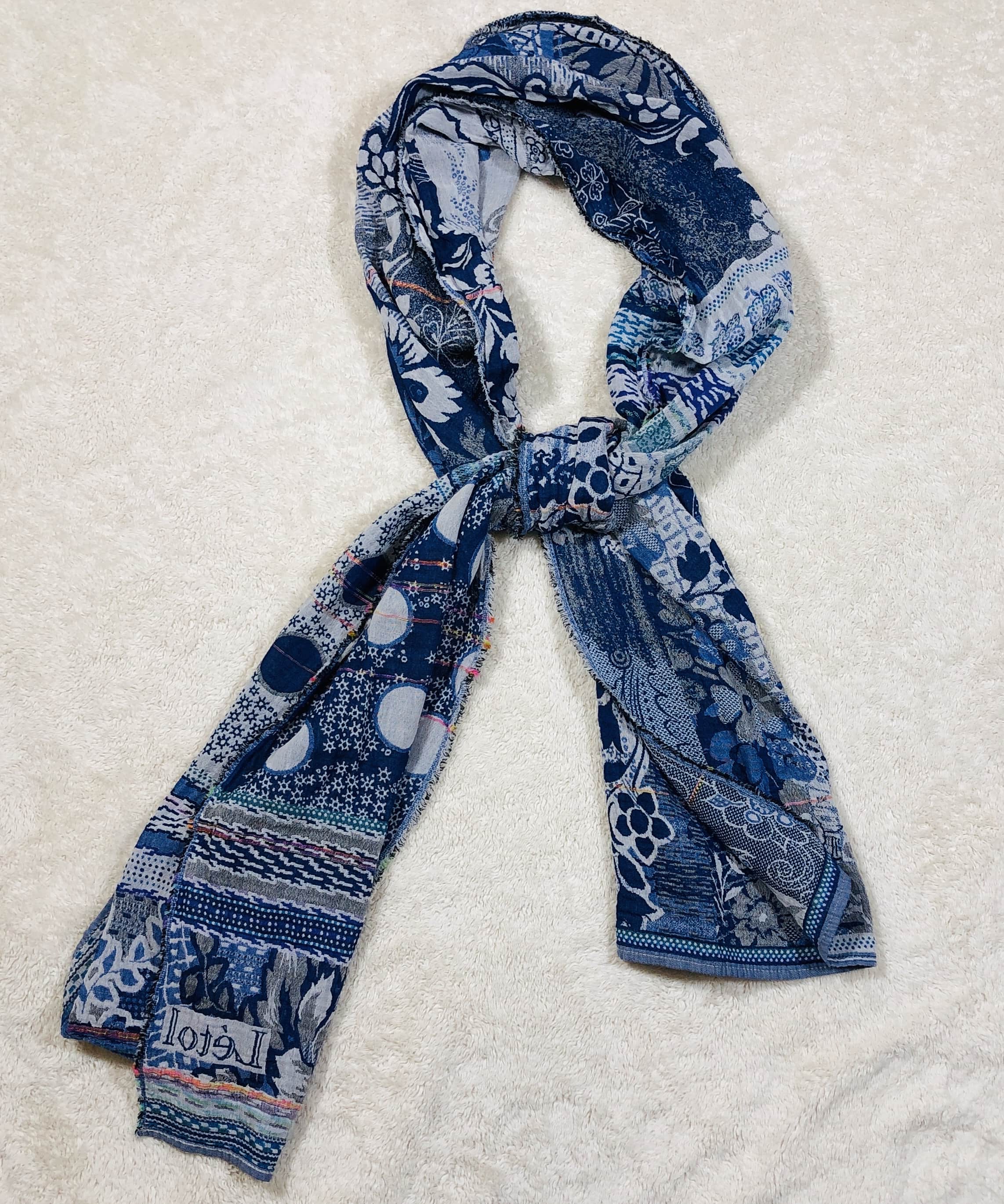 My French Country Home Antique Napkin I don't have a lot of info on this napkin, it doesn't have a tag on it because it is between 80-100 years old! It is quite large and I found a similar item on Etsy here.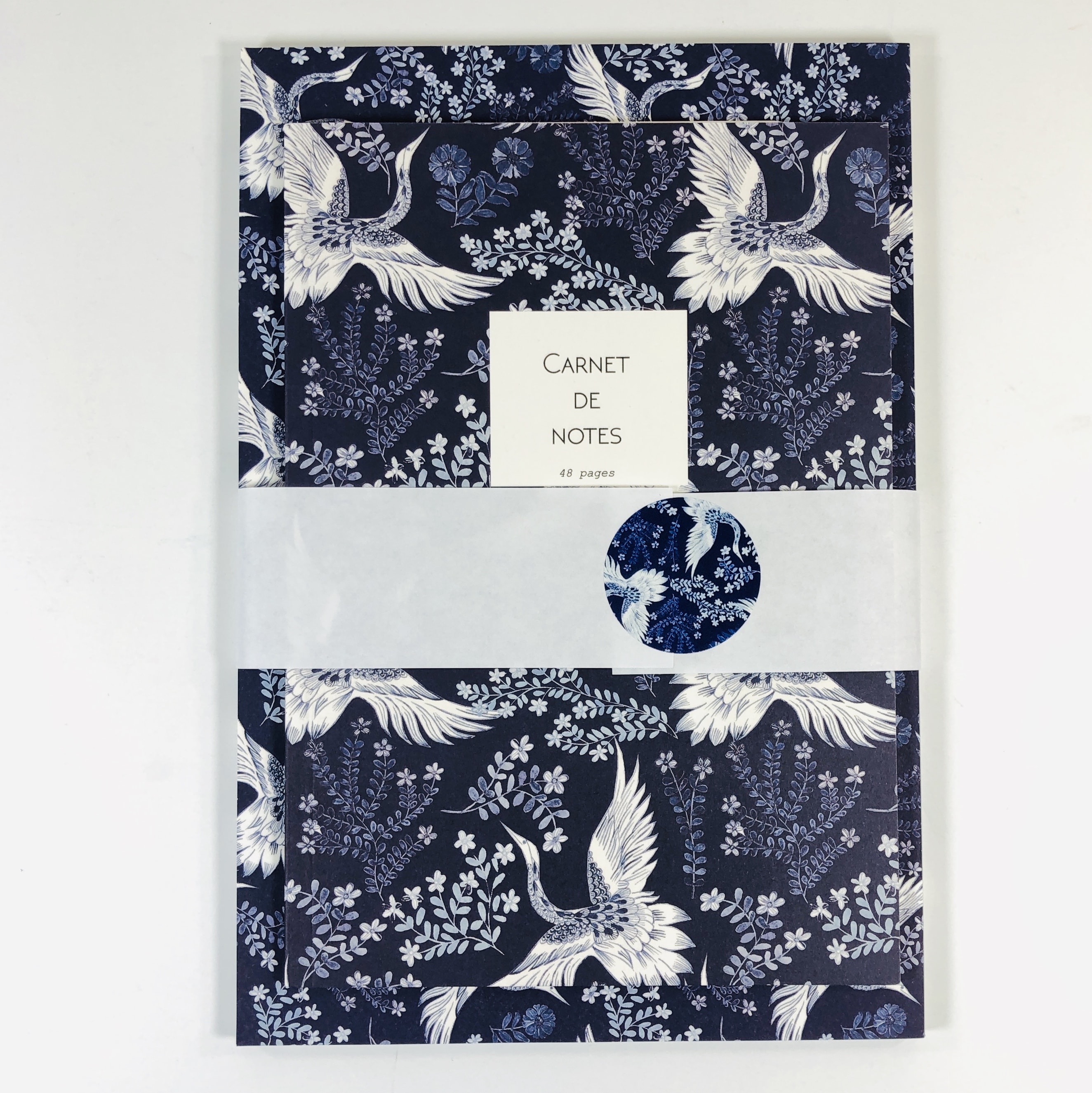 Constance Desanti Papeterie ($7.77 + $15.76) I found two stationery items in a bundle in the box.
This first piece is a weekly organizer that will make me smile every time I look at it, it is so beautiful. Jot your schedule down on this and learn the days of the week at the same time! Has 50 pages.
The second piece is a Notebook and has the same design as the planner.
It has 48 lined pages and now I can take notes in style.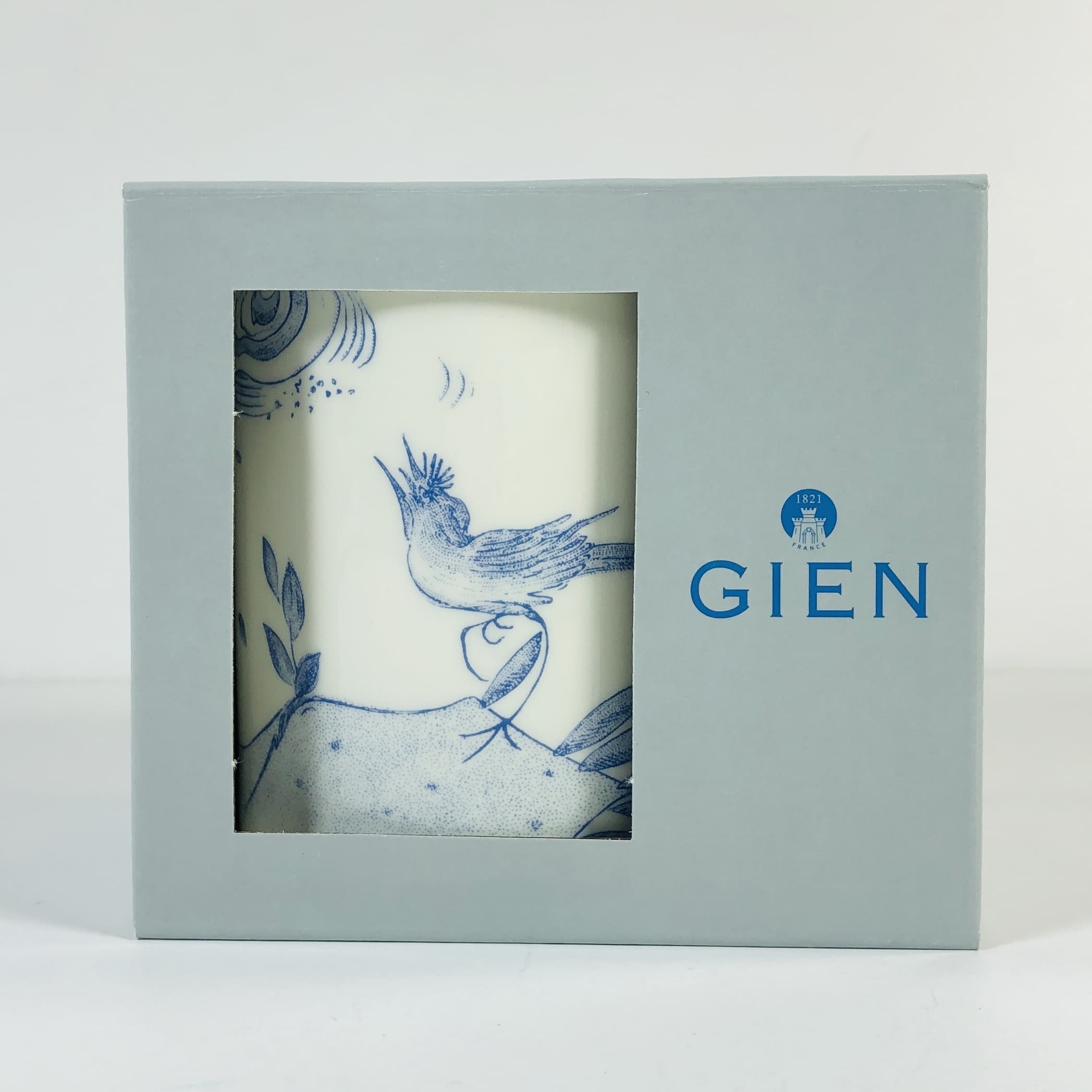 Gien Mug in Oiseau Bleu ($40) I think this is my favorite item in the box, although with such an amazing box it is hard to choose!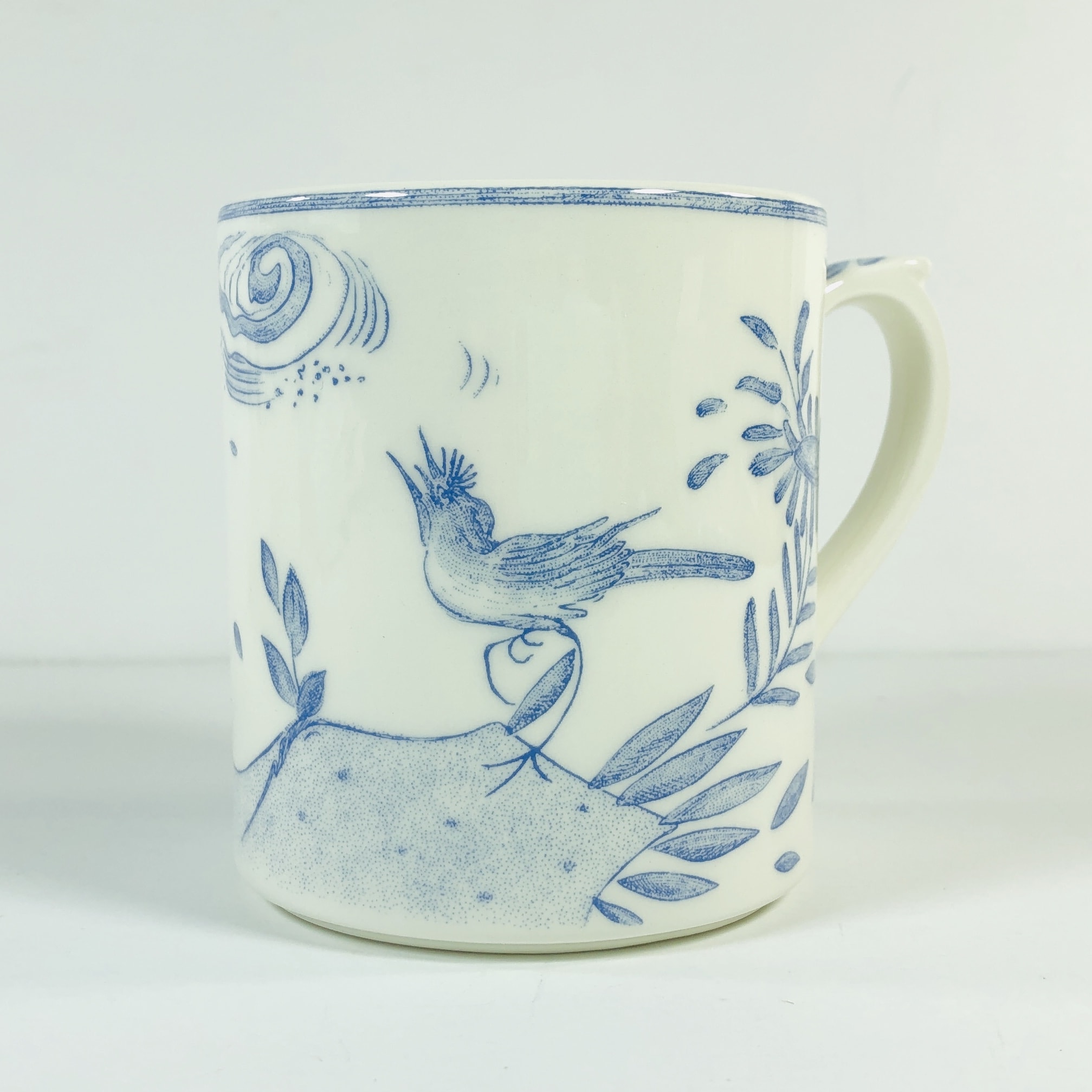 The name "oiseau bleu" means blue bird!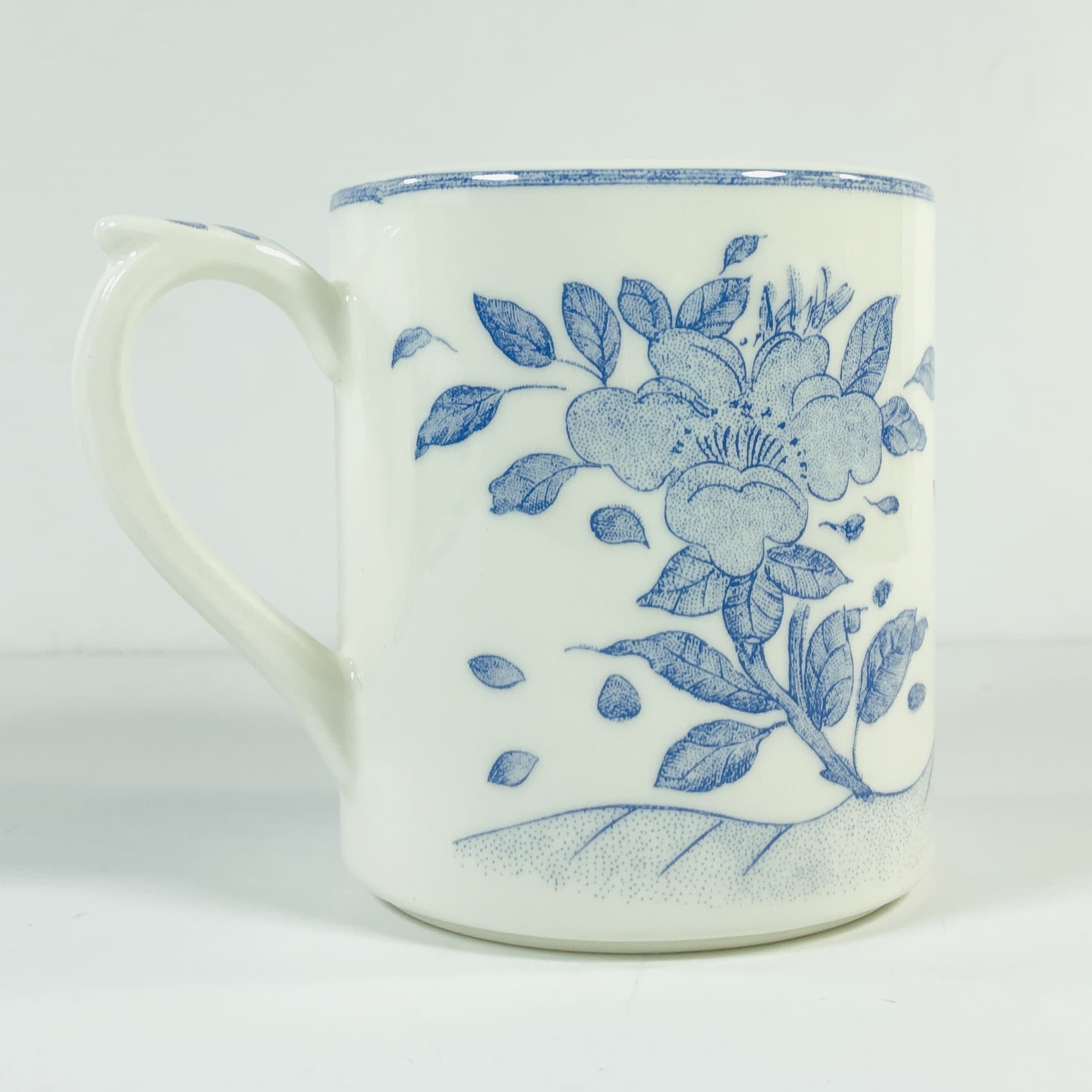 How can I feel anything but elegant when drinking my morning tea from this unique vessel?
The mug, like the other items in the box, was made in France and is also dishwasher safe and can be placed in the microwave for short periods of time. I plan on hand washing it to keep it around for many years to come.

Parfum de grasse Iris Scented Sachet ($2.81) Annual subscribers always receive a little extra and this time around it was a sachet!

You can place it in a drawer, in your car, or sprinkle the contents on the carpet and vacuum them up to gently perfume your home.
I am always amazed at the unique items found in My Stylish French Box! It is a luxurious box for sure but it also makes me feel spoiled when I open it up, discovering each item as I come upon it in the box. The magazine makes a nice addition, I daydreamed about being far away while browsing its pages. The items are useful and lovely to look at, to smell, to feel, and to wear. As for the value, I want to let you know that pretty much all of these items are only available in France (from what I could tell, although the candle is on Amazon) and the prices are converted from Euros to U.S. dollars. For the items I could find, I calculated an approximate value of $225.48, which doesn't include the scarf, the napkin, or the print. It also doesn't reflect shipping prices from overseas, which I can't imagine is cheap. In other words, while this box is a splurge, it also seems well worth the cost to me!
Any thoughts about My Stylish French Box? Let me know what you think of the Blue & White box!