SnackFever is a monthly subscription box that delivers all your favorite Korean snacks, as well as other hard-to-find Korean treats. Each month, subscribers will get 5 to 12 Korean snacks and treats, depending on their subscription. Snack Fever is available in three boxes, the mini box, the original box, and the deluxe box, and subscriptions are $12, $22, and $35, respectively, every month.
NOTE: Starting the February 1st, Snack Fever will be having some changes on their subscription, including a Loyalty Rewards Program, new Original and Deluxe boxes, and a new shipping schedule. You can read more about the changes here.
DEAL: Save $3 off your first box (Mini, Original, Deluxe). Use coupon code HELLOSUB3.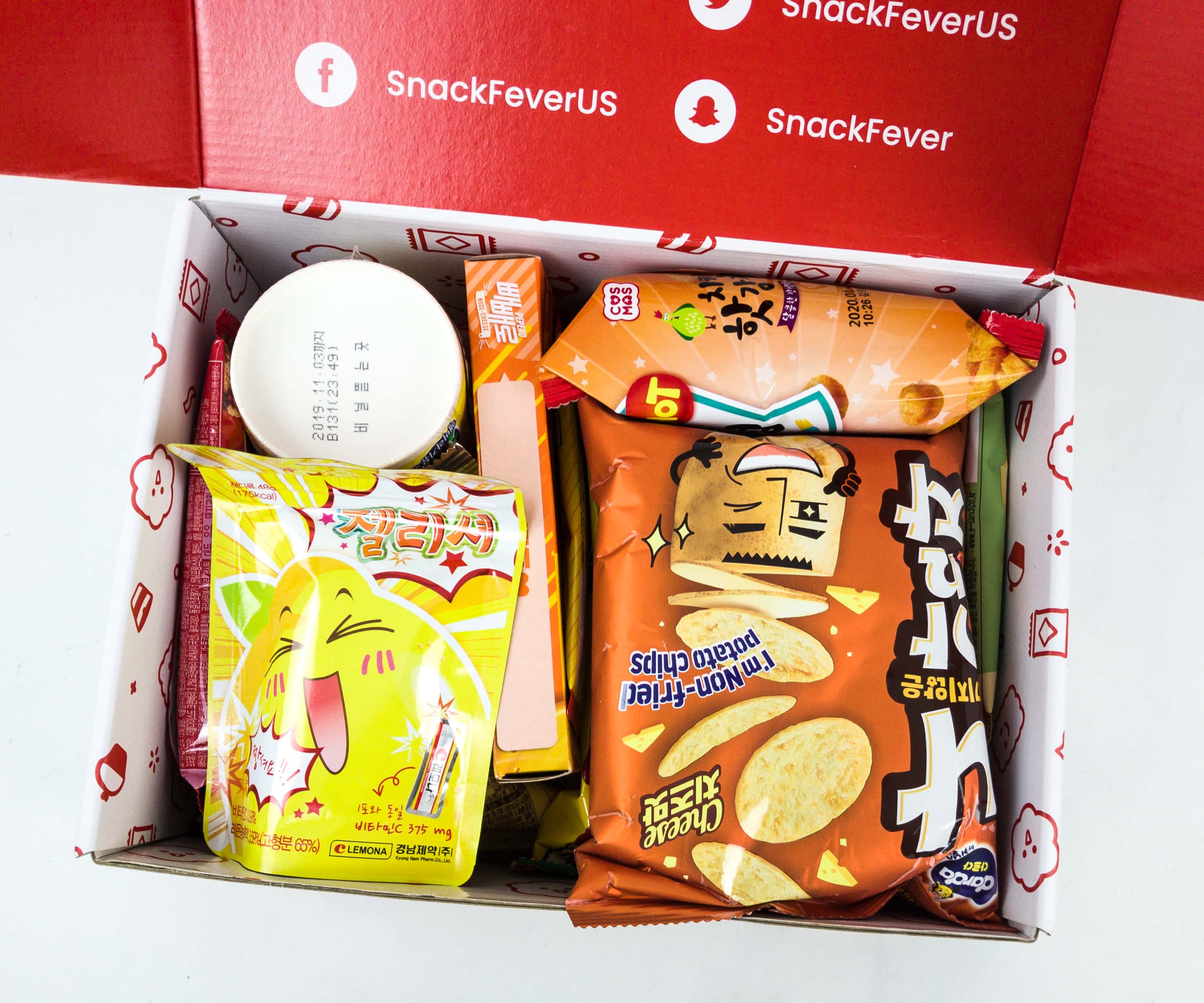 Yum! We're excited to try all of these out! There are no extra packaging, just snacks filling the box to the brim!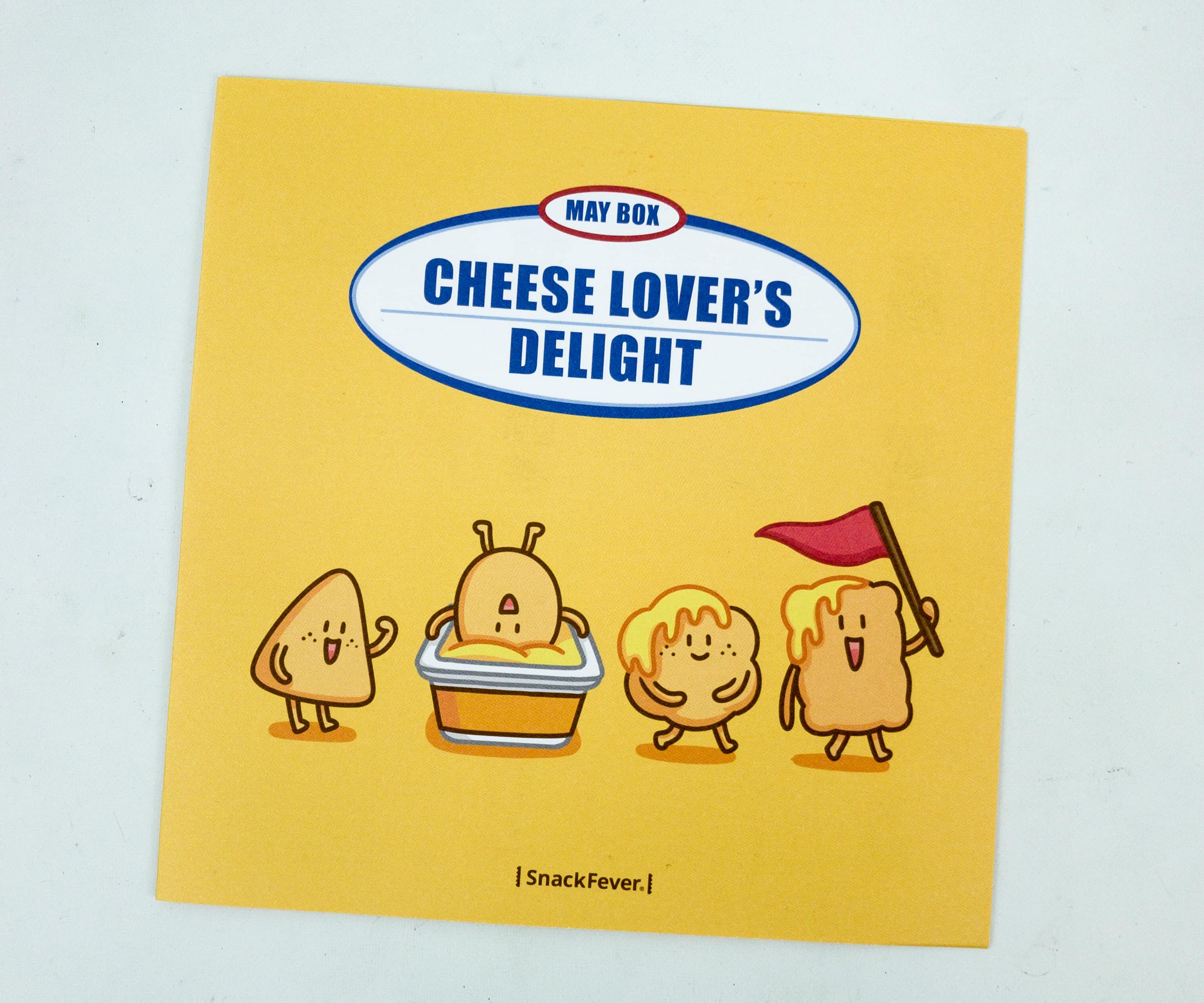 May 2019 theme is CHEESE LOVER'S DELIGHT!
The booklet features selfies of subscribers with their Snack Fever boxes, as well as some Korean vocabulary words.
Of course, there's also a list of all the items in the Snack Fever Mini Box, Original Box, and Deluxe Box.
Here are the full contents of the Original box. To see all of our SnackFever reviews including the big box, click here.
Snack Fever Sticker. Each month, Snack Fever includes an adorable sticker related to the theme.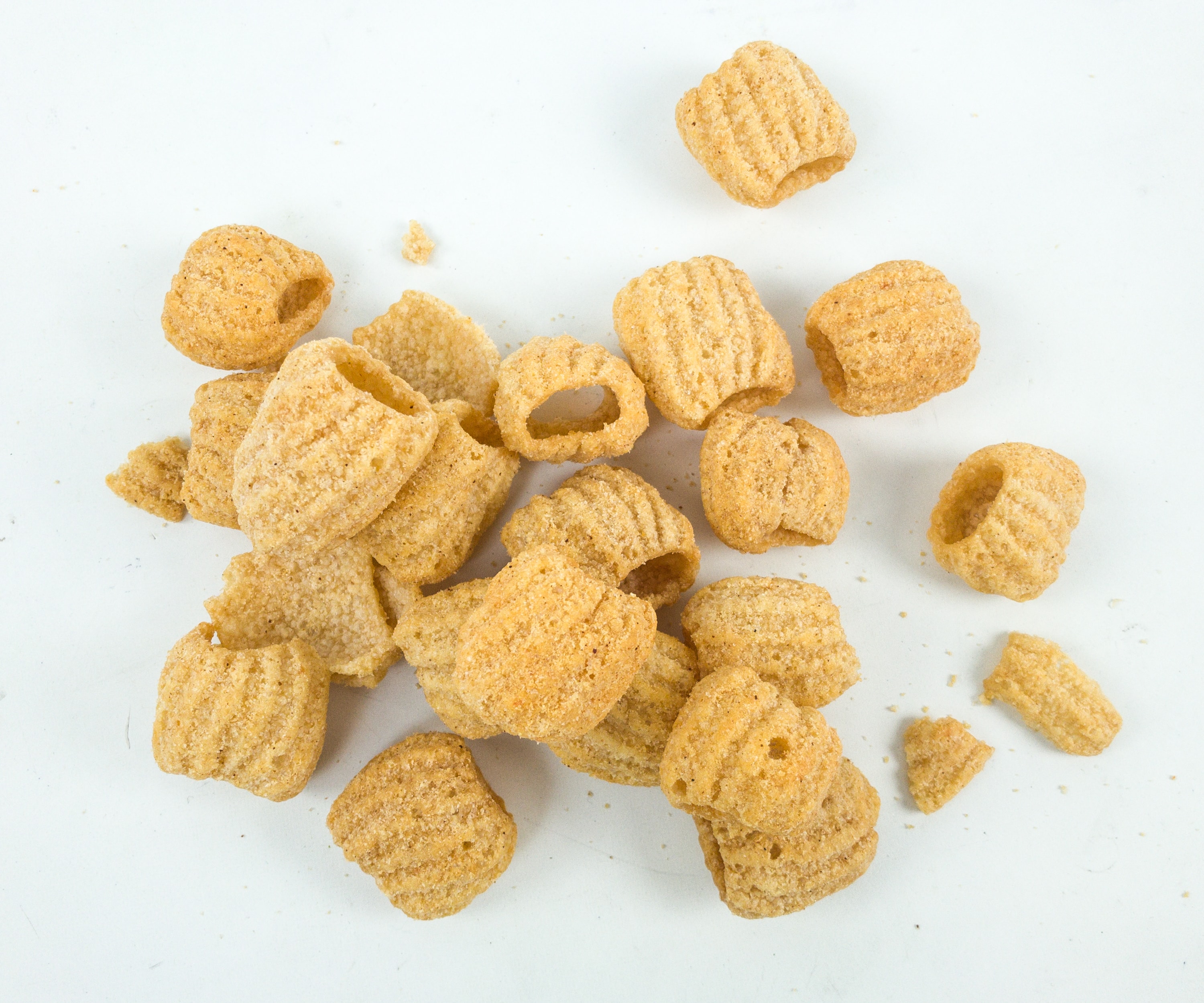 Friends Jjang. This Mexican-themed corn snack is a product of a collaboration between Kakao Friends and Samyang. It has a yummy butter flavor and a rough texture. Each piece is ring-shaped. It may be hollow inside, but it's bursting with flavor. I also like the crunchiness!
Hot Chicken Gangjeong. It's a puffy and crunchy chicken-flavored snack with a kick of spiciness. Each piece is light yet so filling and satisfying. If you're into chicken popcorn, this one's for you!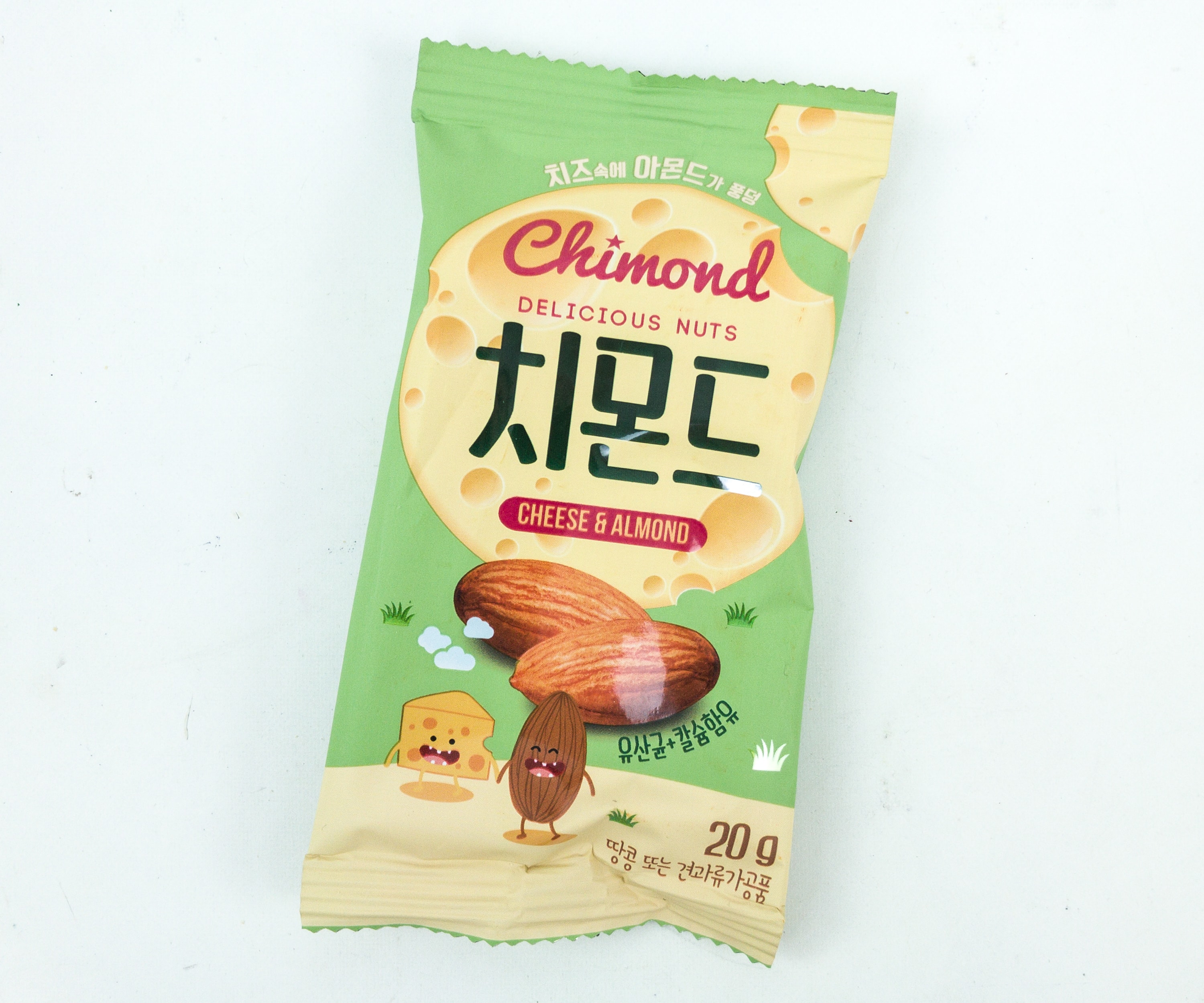 Mountain & Field Cheese Almonds. Almonds coated with cheese is one of the best things I've seen and tasted today! This combination is not just delicious, but great for the heart too. The almonds were crunchy, while the cheese was tasty but wasn't too overwhelming. It's really one of the best almond snacks ever.
Lemona Sour Jellies. Sour candy at its finest! This chewy snack is infused with an intense sour lemon flavor and packed with vitamin C. It's extremely sour, but I enjoyed it! It was melted and we couldn't take it out the pack to show you 🙁
Na Potato Chips. When you think of a baked chip, you normally expect Pringles, but this one is definitely way much better. These are oven-baked chips showered with cheese flavor. The crunch is so satisfying, but it's really the richness of the cheese flavor that made me want for more!
Pepero Nude Cheese. Pepero is a staple snack from Korea. It's a crunchy stick that features a flavored coating. This month's featured Pepero stick is quite different from the norm since the cheese works as a filler instead of a coating. These nude Pepero are less messy to eat, but still crunchy and tasty like the usual ones.
Cheesecake Desert Popcorn. I've got the perfect snack for a late night movie marathon… or maybe even for dessert! It's a pack of popcorn with a scrumptious cheesecake and caramel flavor. It was lightweight and fluffy, with just the right amount of sweetness. There were no hard kernels either.
Instant Sikhye (Rice Punch). Sikhye is a rice punch popular in Korea. They made an instant version, so it can be enjoyed anytime and anywhere. We got two sachets and each sachet contains 15 grams of concentrated powdered drink enough to make up to 120 ml of refreshing rice punch drink!
Post Berry Yogurt Milk Bar. This snack bar is packed with yogurt and berries, ideal for a grab-and-go breakfast or a midday snack to keep you full until the next meal!
Cheese Bokki-Ramyun. This snack is only for the Deluxe box but we got one in our Original box.

The cup contains noodles and a sachet of seasoning. Usual Korean noodles are spicy but this one is not, it's really cheesy just like mac and cheese. I also like its chewy noodles.
Snack Fever really rocks! This cheese-themed box is definitely one of their best curations, and we're so glad that there's a kind of snack for each member of the family. My kids loved the Pepero sticks, while my husband and I are fond of the spicy and savory snacks, especially the chicken-flavored pops and the cheese-coated almonds. What makes this box more worth it is that most of the snacks they send are hard to find in our local stores. This subscription is definitely a great way to know more about Korea through their snacks!
Have you tried Snack Fever?