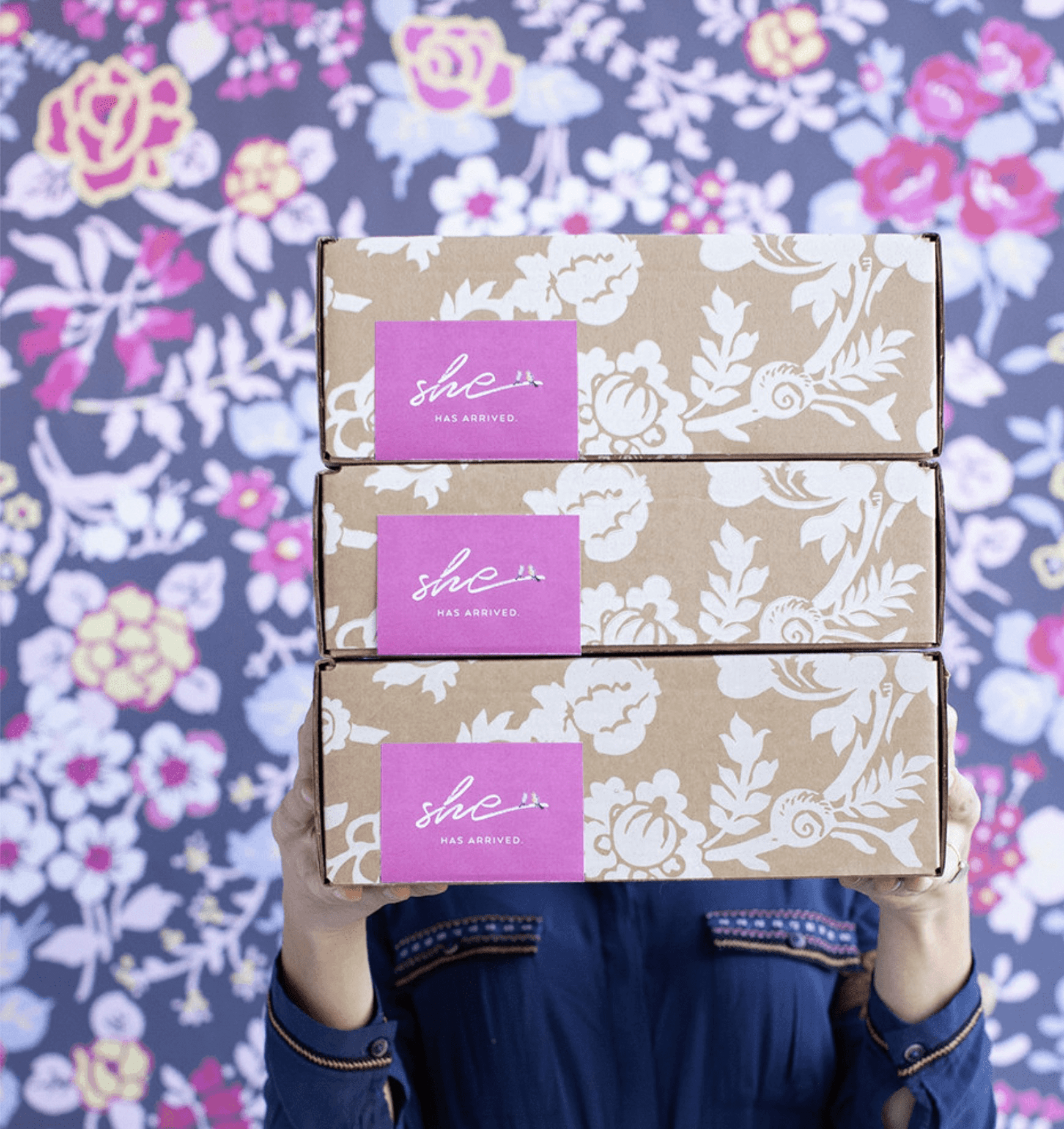 We have the full spoilers for the Summer 2019 Margot Elena Discovery Box!
Each box includes: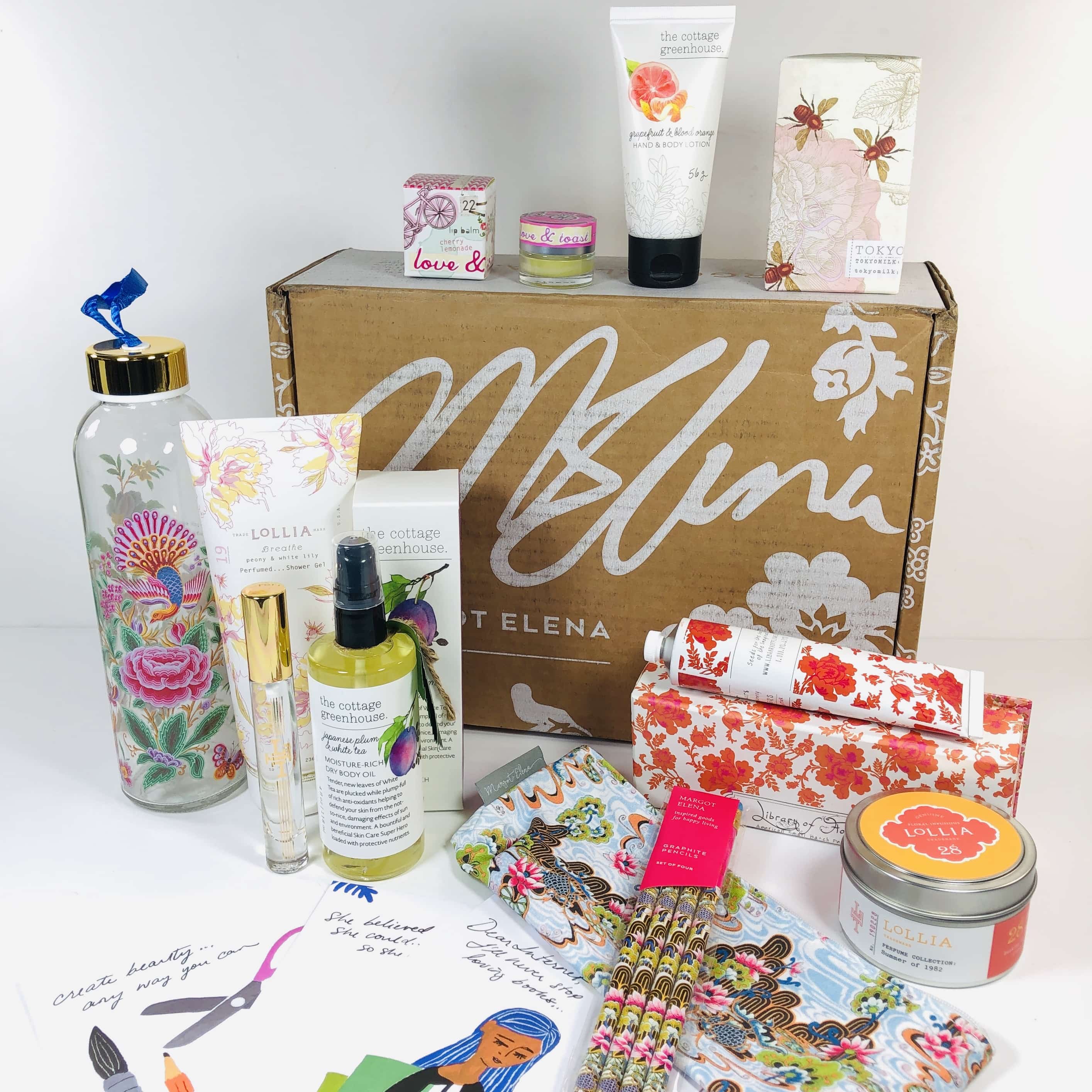 Field & Flowers Handcreme
Imagine Travel Eau de Parfum
Chinoiserie Glass Water bottle
Water Lily Pencil/Makeup Brush Case
Water Lily Graphite Pencil Set
The Cottage Greenhouse Japanese Plum & White Tea Dry Body Oil
Lollia Summer Of 1982 Poetic License Travel Candle
TokyoMilk No. 82 Bees Fine Hand Soap
Lollia Breathe Perfumed Shower Gel
The Cottage Greenhouse Grapefruit & Blood Orange Travel Hand & Body Lotion
Love & Toast Cherry Lemonade Lip Balm
Summer Inspiration Postcard Set
Earlier spoilers:
Enjoy this divinely creamy, sublimely scented & irresistibly soft handcreme from Library of Flowers ($20 / 2.3 oz)! Generous amounts of rich cocoa butter & extra-conditioning shea butter deliver deep hydration to parched skin for those hot summer days. Carefully crafted with the finest ingredients to create memorable journeys through sight & scent, we invite you into the Library of Flowers where happy moments are captured through artful essences.
Lollia Imagine Eau de Parfum spray vial ($30, 0.27 fl oz/8 mL).
Travel in luxury and style with our limited edition Lollia Imagine Eau de Parfum spray vial ($30, 0.27 fl oz/8 mL). A perfect scent for summer, one of Lollia's best selling past fragrances is back for this subscription box exclusive! Our spray vial is delightful company wherever your adventures may take you. Drift away with delicate infusions of Coconut Blooms, Vanilla Orchid and White Musk leaving a fragrant floral impression.
Chinoiserie Glass Water bottle ($21)
our official first sneak peek of the 2019 Summer Subscription Box is here! Bring on the summer soirees and sunshine days! This garden inspired beauty is delightful company for any adventure that awaits you. Adorned with blooming flourishes, our new Chinoiserie Glass Water bottle ($21) is reusable & an instant favorite. A joy you won't want to miss, coming to you in our 2019 Summer Subscription Box!

Better for you & me, our BPA-Free glass will keep your water fresh & pure. A beautiful reminder to stay hydrated this season!
Are you getting a Margot Elena Discovery Box subscription?