Macy's Beauty Box is a monthly subscription that delivers five deluxe beauty samples, one bonus item, and a collectible cosmetics bag for $15 per month. Beauty Box subscribers also get an exclusive $5 beauty coupon that can be used online and in-store.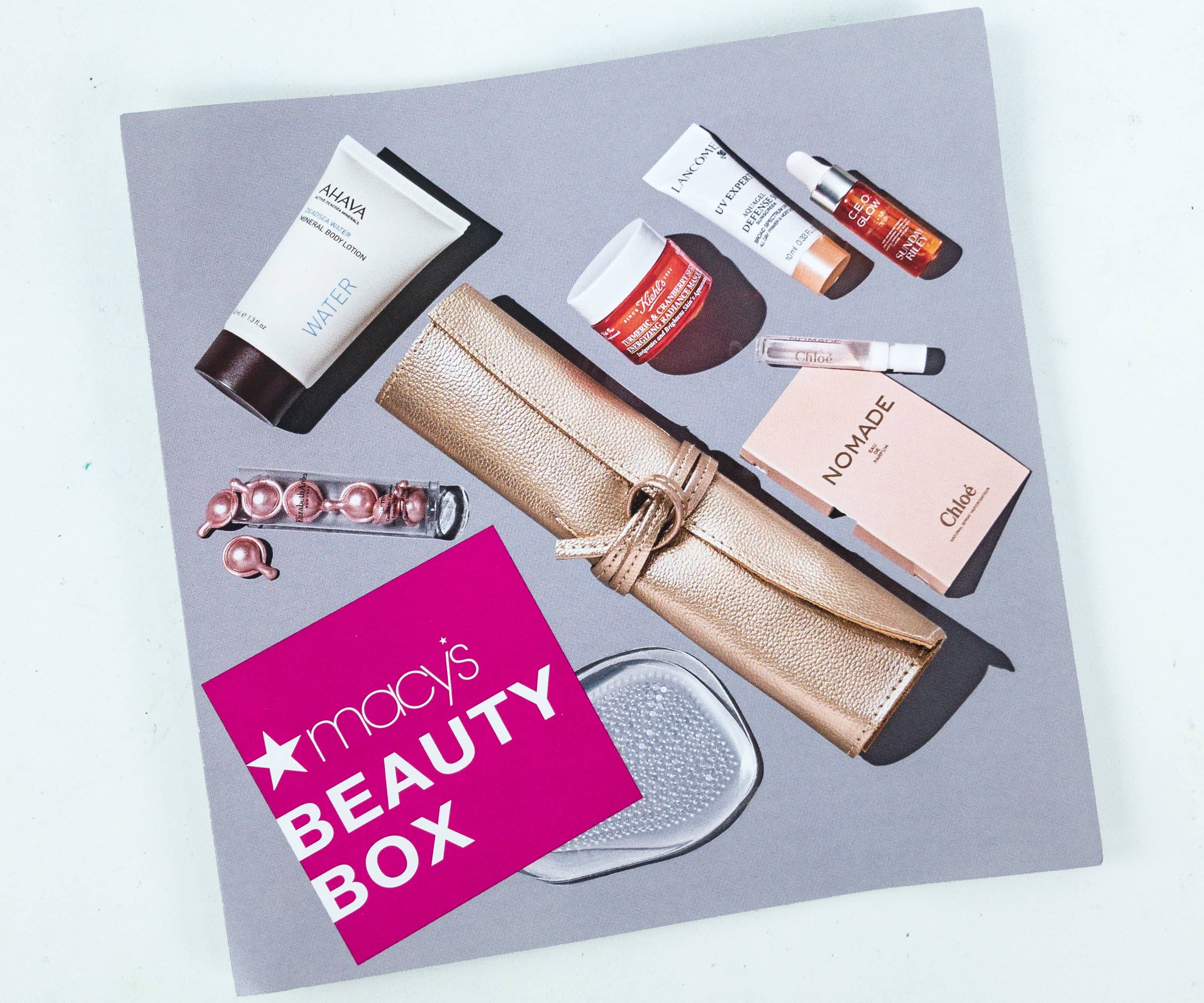 Each package comes with a Macy Beauty Box booklet.
There is a $10 off coupon at the back of the booklet. The coupon is valid in-store or online from 5/31/19 until 8/2/19. Check out these categories sorted from low to high price: Bath & Body, Natural Beauty, Makeup, Skincare, and Travel-size.
Unfortunately, Macy's has totally decimated this benefit by starting to charge shipping on beauty orders. This benefit is basically nothing unless you are looking to buy a $49+ item or you can use it in store.
The information booklet gives you a list of all the items included in the box. There was also a note on our booklet stating that they substituted one of the samples.
Just looking at the list of brands they collaborated with makes me excited! It also includes a complete description of each item.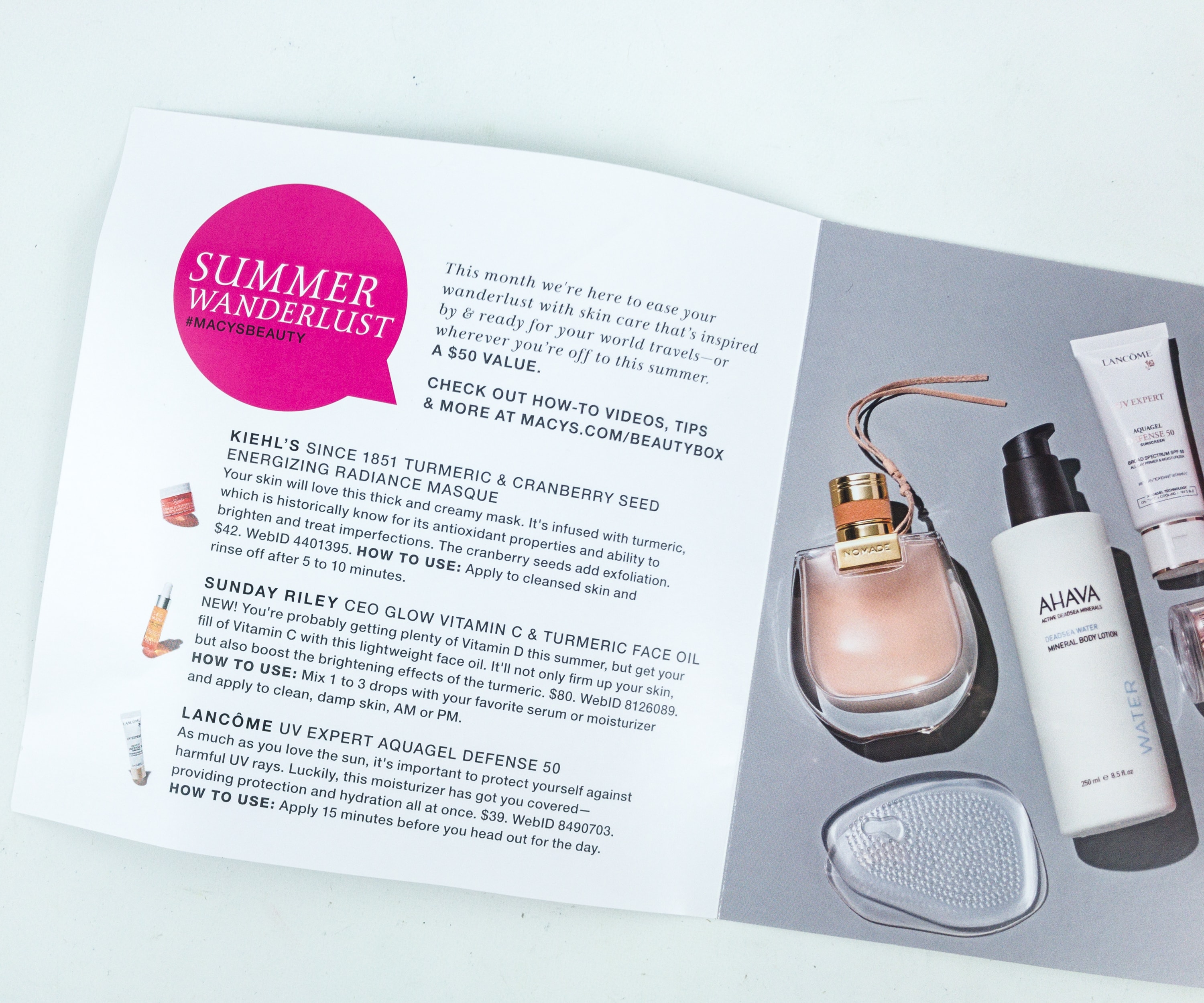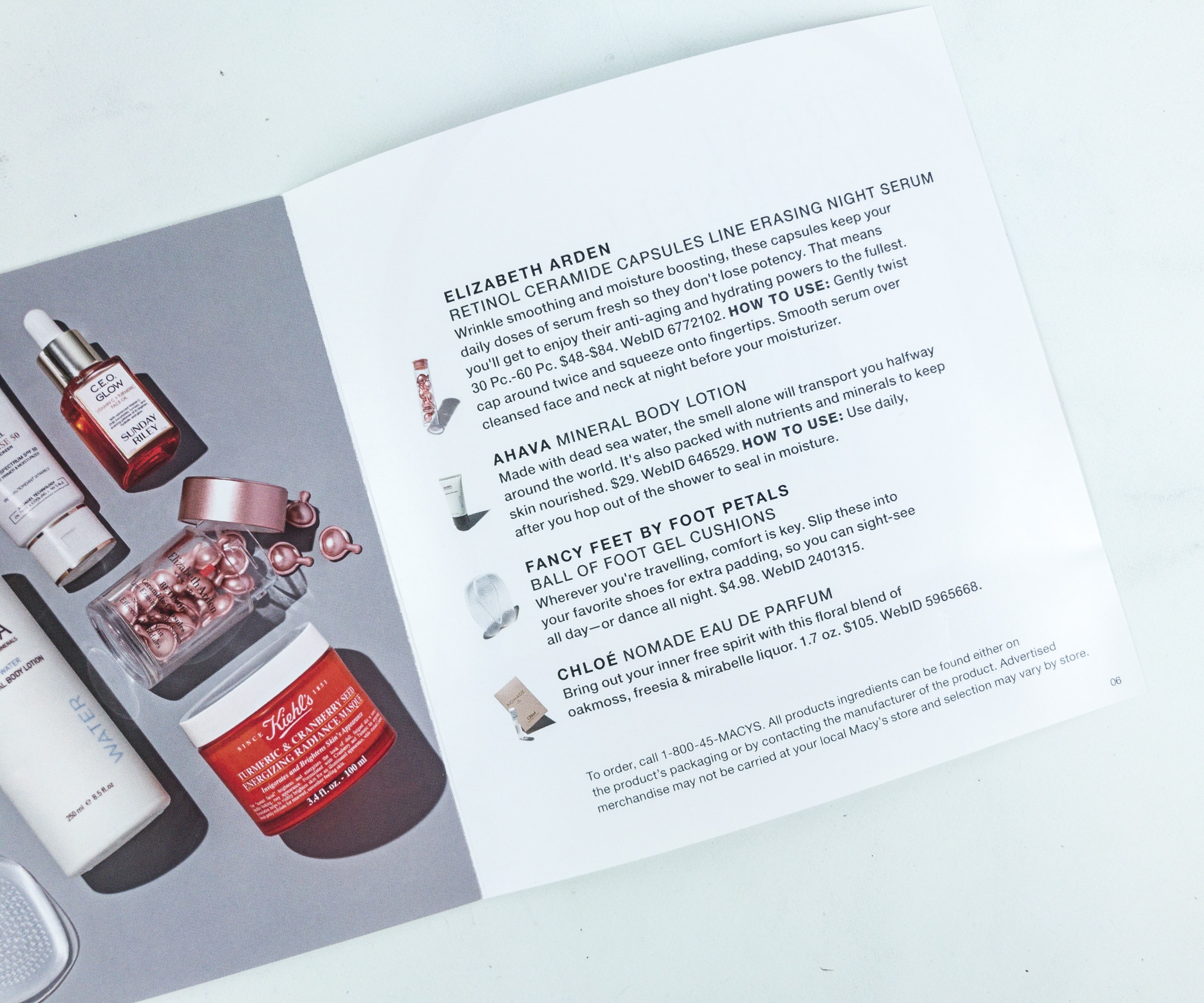 Some items even included tips on how to use them.
Everything in the June 2019 Macy's Beauty Box!
I'm glad that they switched things up a bit this month and gave us a roll-up pouch made with faux leather!
I like the metallic color. I think this would be perfect with my small makeup brushes!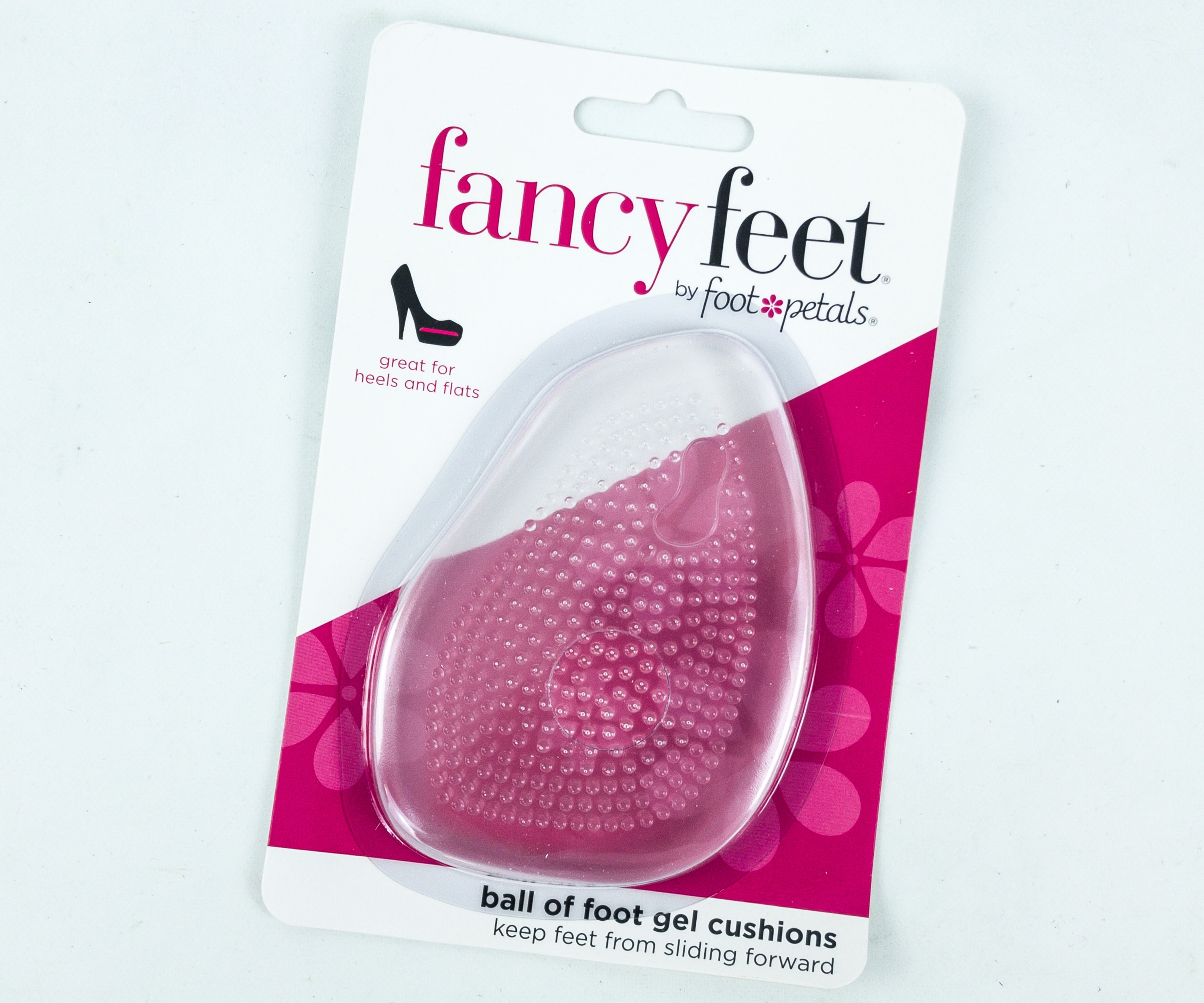 Foot Petals Fancy Feet Ball Of Foot Gel Cushions ($5.49) Not all pretty shoes are comfortable to wear, and that's why we need these gel cushions to ease the pressure and lessen the foot pain.
The back of the packaging indicates directions on how to use the gel cushions properly.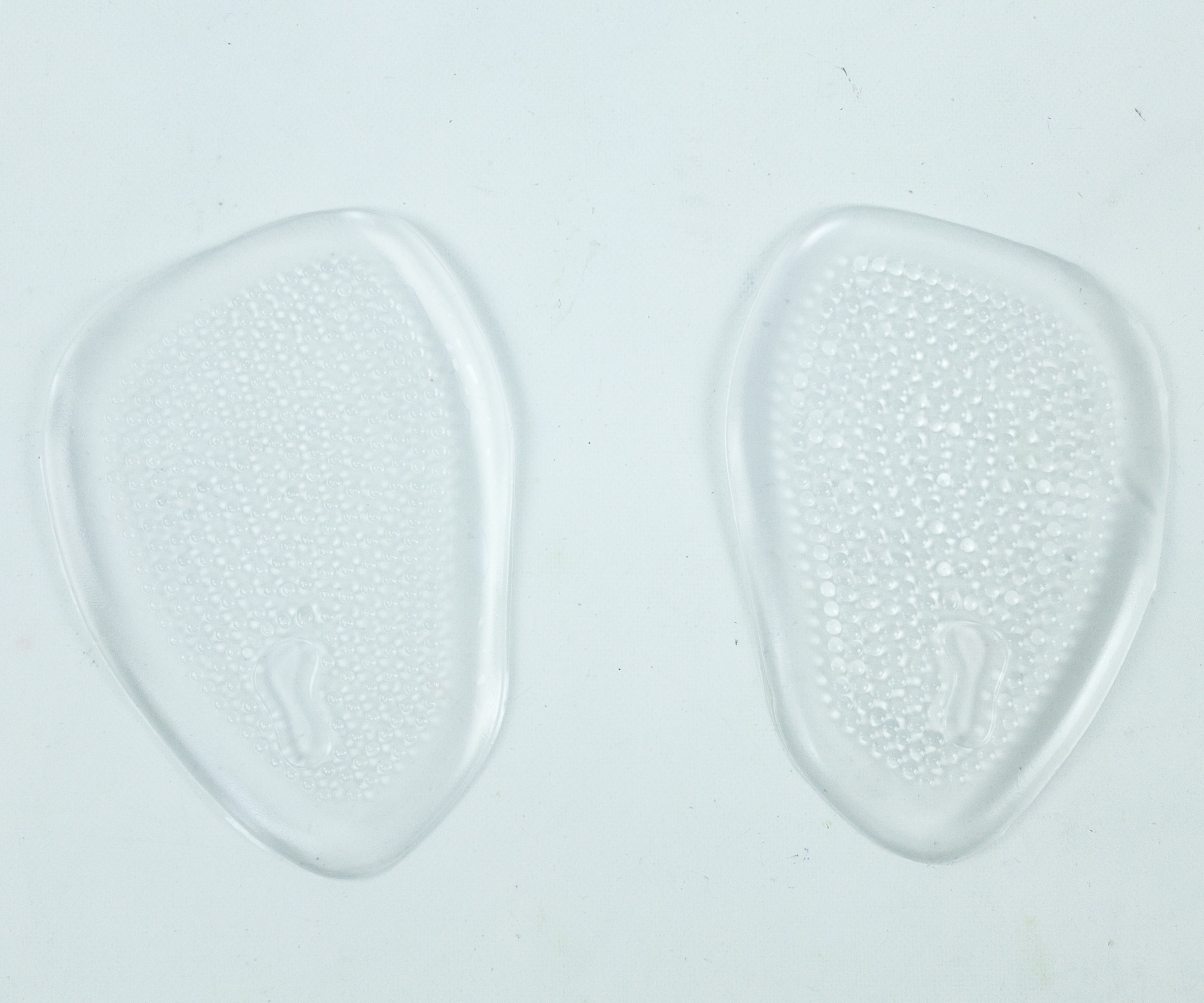 These are perfect whether for heels, boots, or other types of shoes. Since it's made of a clear gel, it's pretty discreet. It doesn't easily slip down too.
Chloe Nomade Eau De Parfum ($1.55) This perfume sample boasts of a floral and woody scent with notes of oakmoss, freesia, and mirabelle.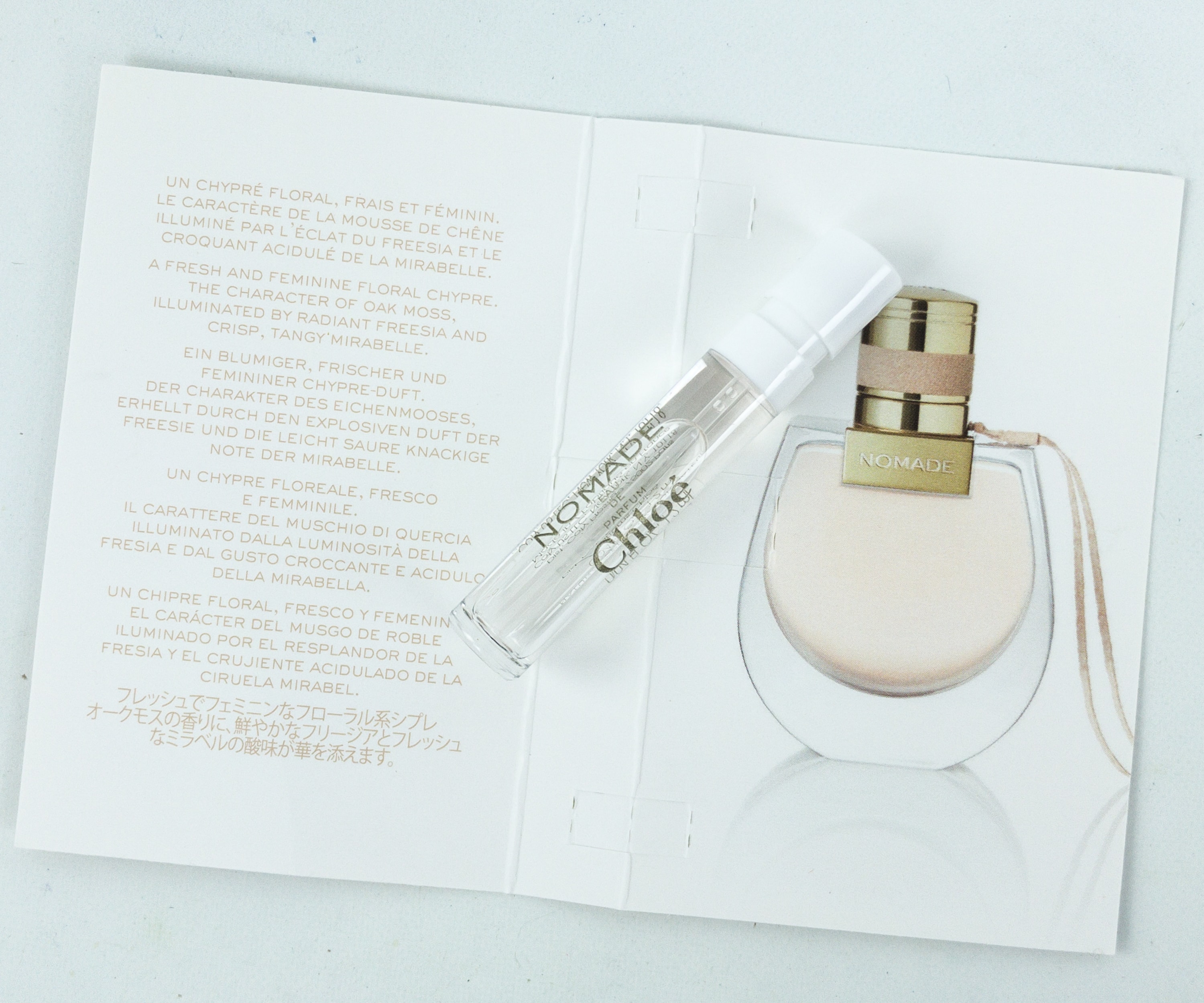 The scent is quite unique. It's seductive and feminine, and the best thing is that the scent stays a long time on me!
Elizabeth Arden Retinol Ceramide Capsule Line Erasing Night Serum ($11.20) Serums are usually packed in pump bottles or with droppers, so I was curious and excited about this serum in a capsule.
The capsule is in rose gold color and it's really pretty, but its purpose is way beyond that. The capsule actually keeps the air and light out so the serum stays potent.
It's easy to use, just twist the tab around twice. I received 7 single-use capsules, which is good for 1 week. The serum helps reduce the appearance of lines and wrinkles, and keeps the skin smooth and soft. The best thing is that they're preservative-free and fragrance-free.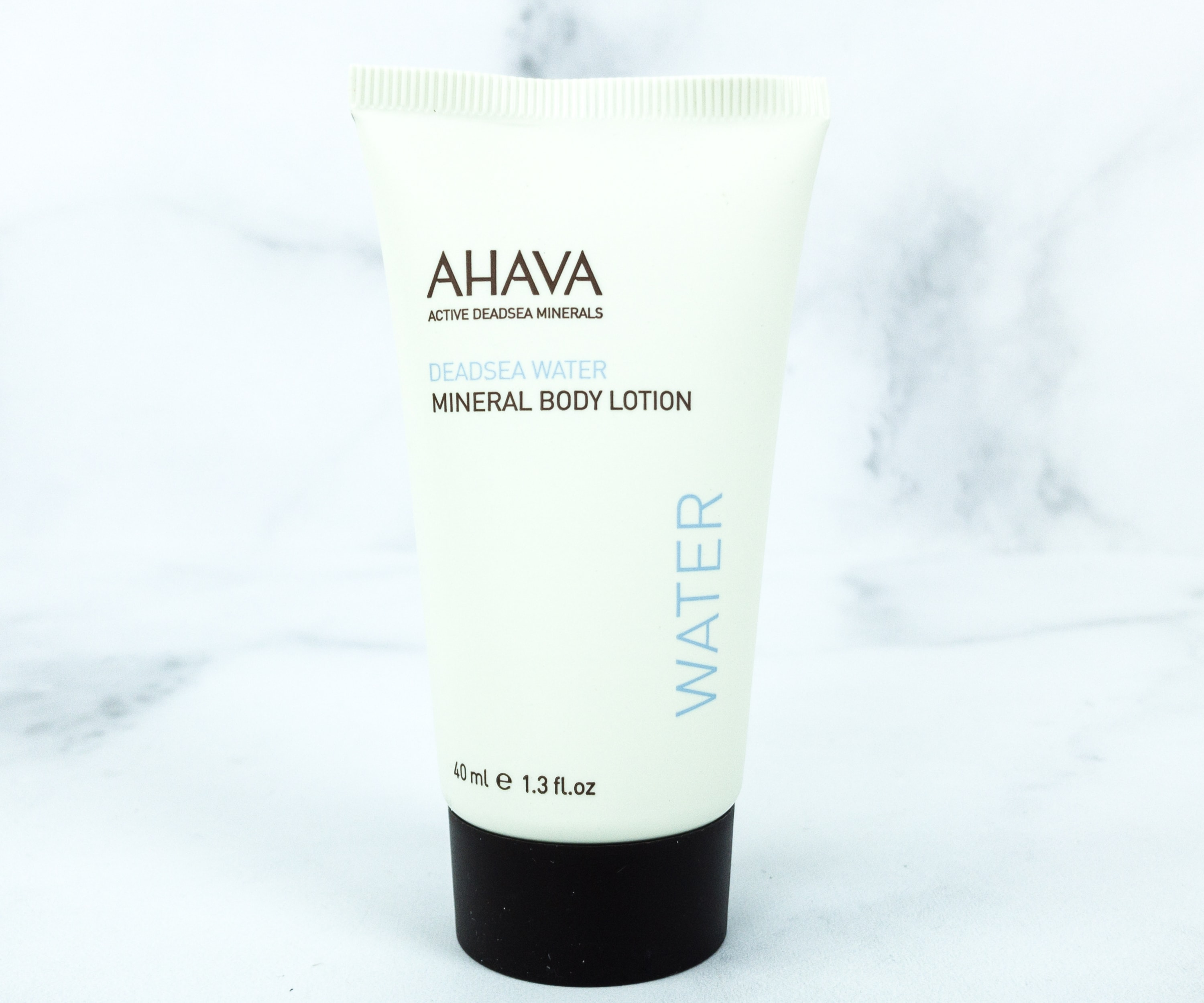 Ahava Deadsea Water Mineral Body Lotion ($10) It's a hydrating body lotion made using Dead Sea water, aloe vera, and smoothing Witch Hazel. Dead Sea water is known to contain various nutrients like magnesium, calcium, and potassium that helps smooth and moisturize the skin without making it greasy. The lotion is light yet potent, keeping my skin nourished for a long time. It smells fresh too! I love the hand cream and this is a great addition!
Sunday Riley C.E.O. Glow Vitamin C + Tumeric Face Oil ($13.60) Yay, it's a Sunday Riley item! They combined the powers of brightening vitamin C and antioxidant-rich turmeric in this face oil that works with normal, dry, and combination skin. Continued use promises to keep your skin younger-looking, glowing, and well-hydrated. To use, just apply three to four drops on your face and neck in the morning and the evening. It gets easily absorbed by the skin and it doesn't feel heavy or icky either.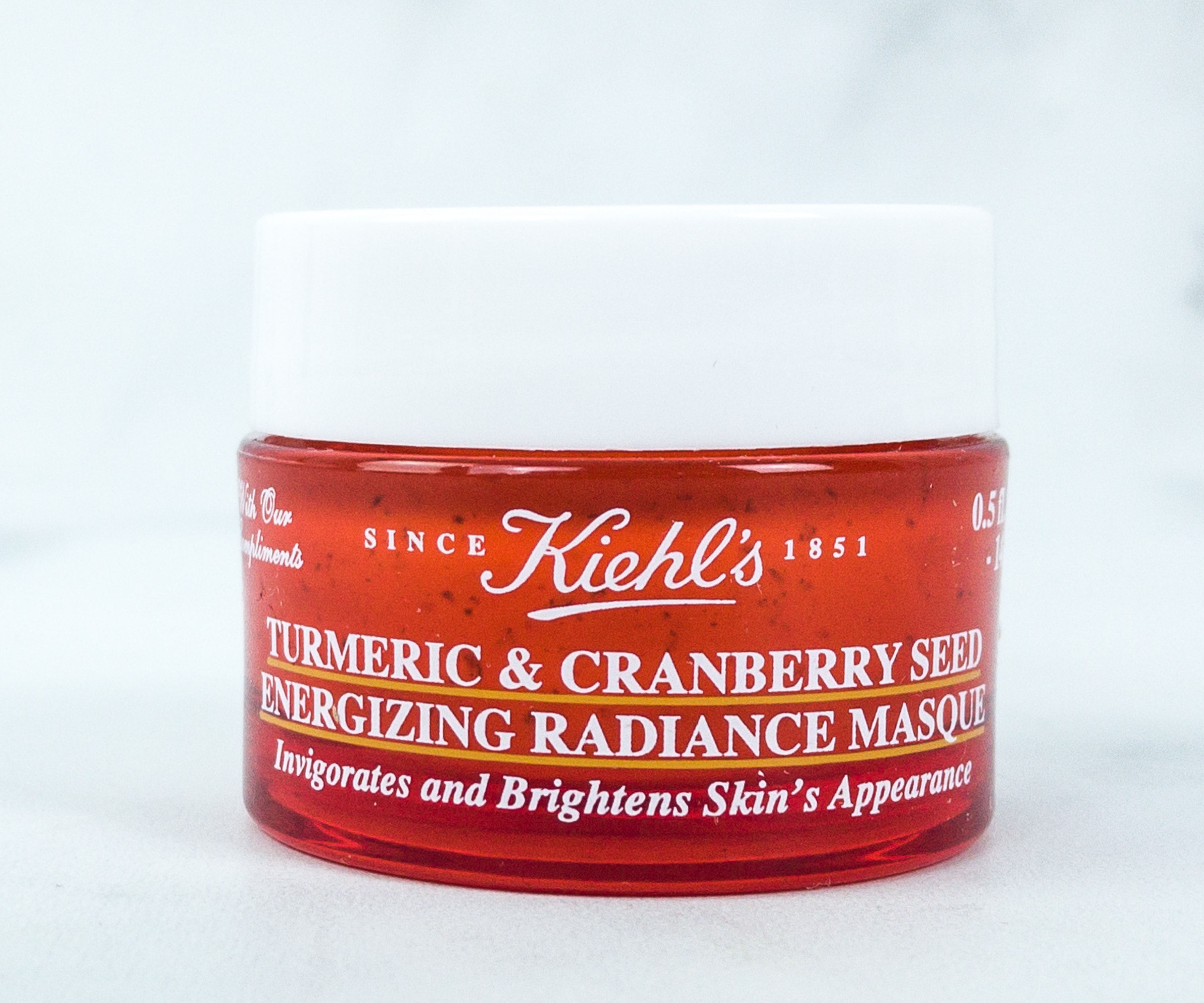 Kiehl's Turmeric & Cranberry Seed Energizing Radiance Masque ($6.17) I got another skincare item that contains turmeric, and this time it's mixed with cranberry seed which helps exfoliate the skin.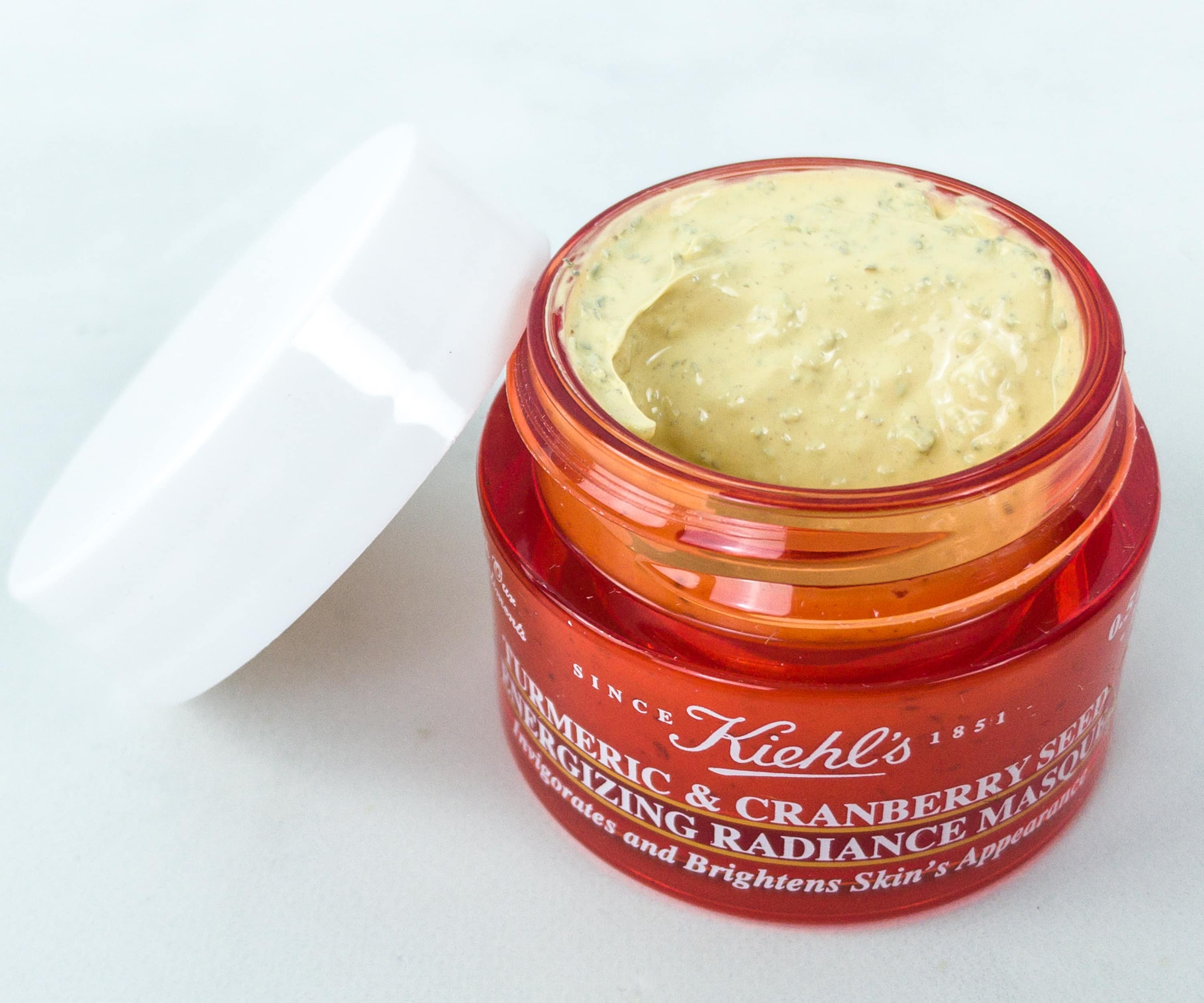 The formula targets skin dullness and uneven texture, leaving the skin looking brighter and more radiant. To use, apply and let it dry for 10 minutes. Then, rinse with warm water and massage your skin. It smells good and leaves my skin looking fresh in an instant.
Lancome Youth Activating Eye Cream ($26.80) This is the replacement item mentioned above. They were supposed to be sending Lancome UV Expert Aquagel Defense, but I got an eye cream from the same brand instead. I have no complaints because it's useful for me too.
The formula reduces the appearance of dark circles, fine lines, and wrinkles. It has a gel-cream consistency, which gets easily absorbed by the skin. It leaves the skin with a velvety finish and it works well under makeup too.
Macy's June box is filled with samples of skin-loving items targeting the most common skincare concerns using innovative ingredients, so no doubt they'll be worthy of a full-size purchase. I love the face oil with turmeric and vitamin C because it's not heavy and greasy like the usual face oils. Instead, it gets absorbed fast and leaves my skin with a youthful glow. Another standout is the serum in a capsule, it's worthy of the hype not just because of the unconventional packaging but also because of its anti-aging effects. I love the roll-up pouch too! Even though there was an item that didn't get included in the box, I'm pretty happy with the replacement eye cream. All in all, this box is a hit curation-wise and value-wise. The total retail value is $75!
What do you think of this month's Macy's Beauty Box?