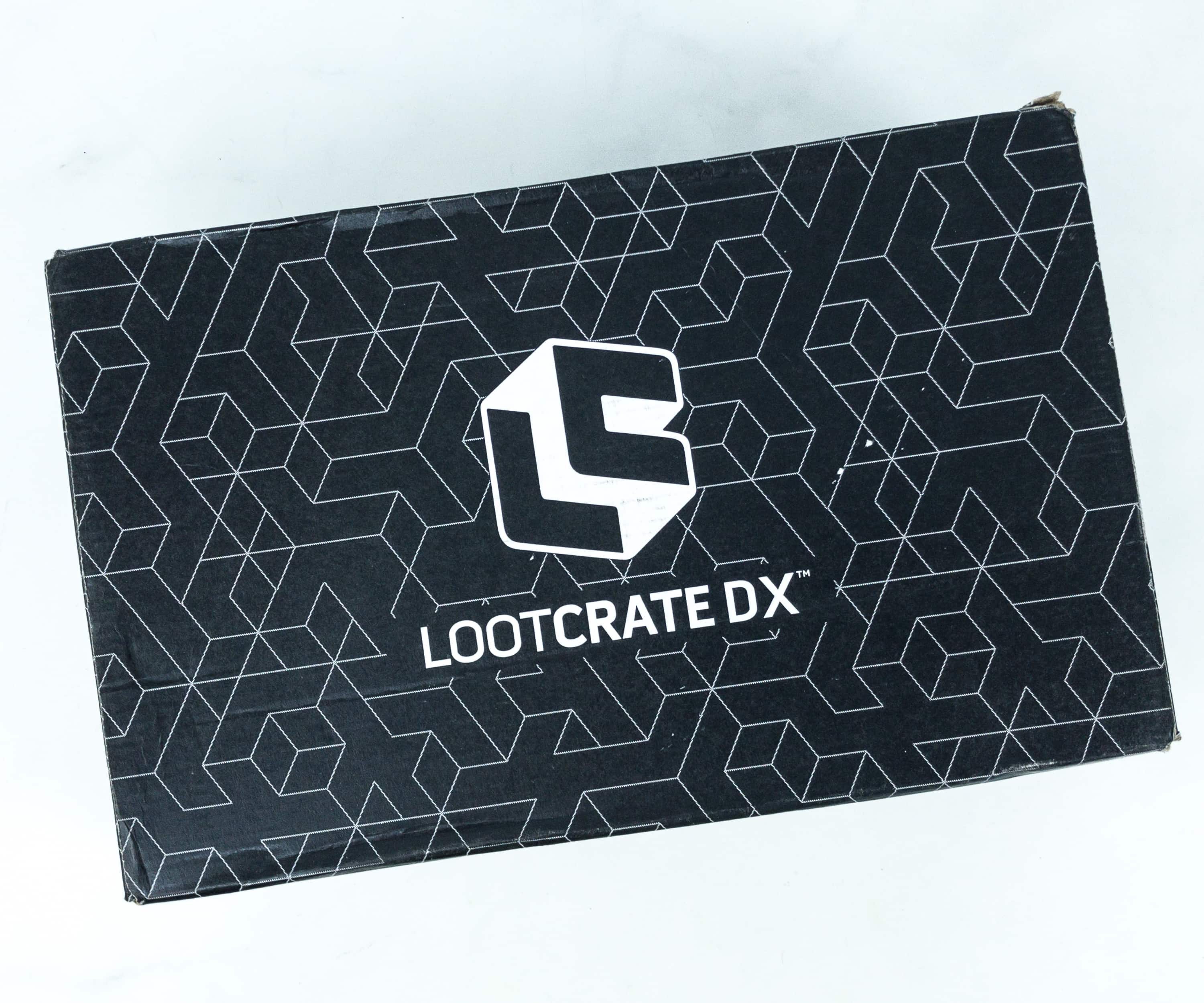 Loot Crate DX is a deluxe monthly subscription box from Loot Crate. It's themed with the regular Loot Crate theme, except it contains premium next level loot for discerning geeks! It's like a special edition box from Loot Crate – every month!
DEAL: Save 15% on any subscription plan when you use this link and coupon code HELLOSUBSCRIPTION15.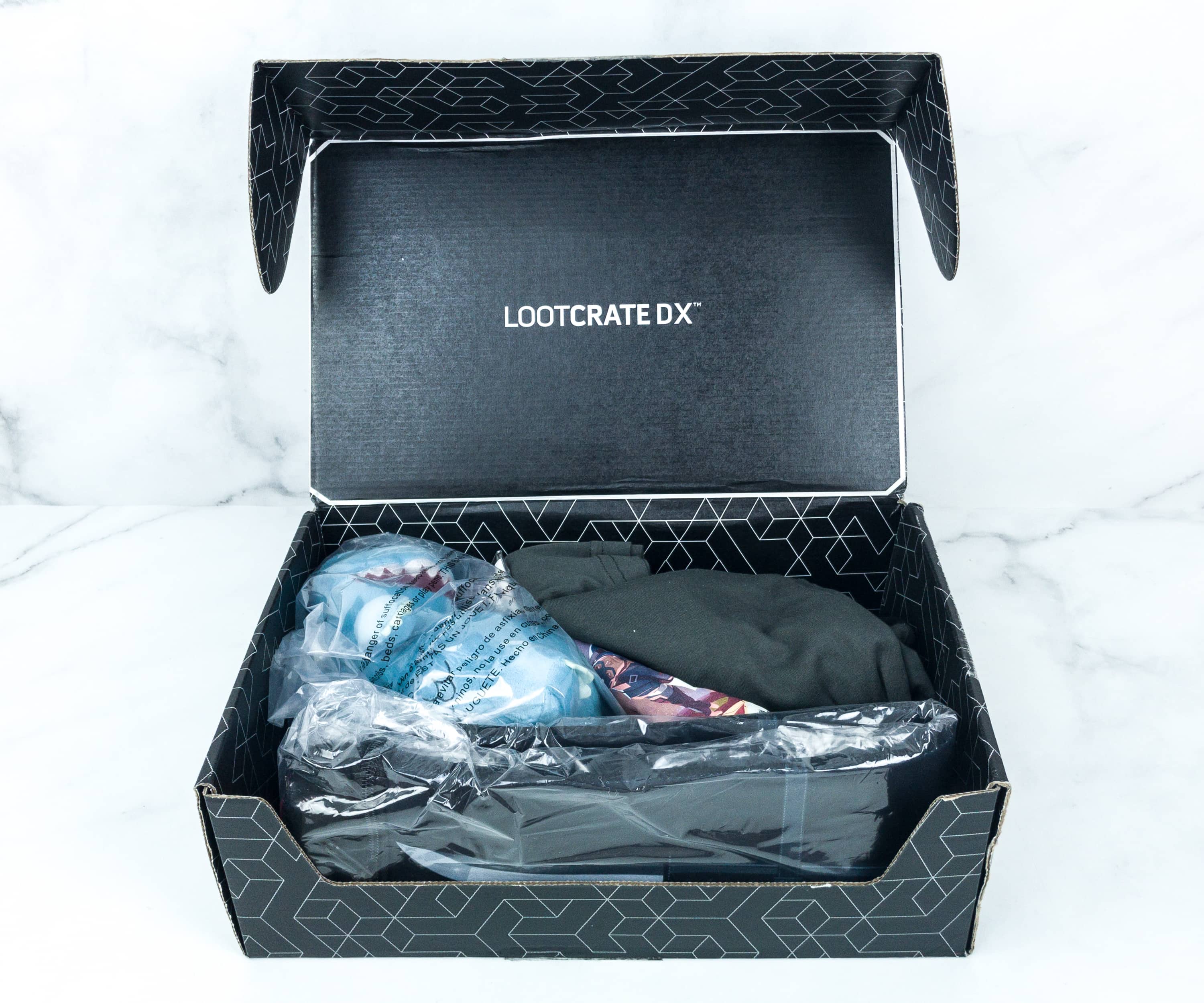 All the items are neatly packed inside the box!
The box comes with a tri-fold booklet.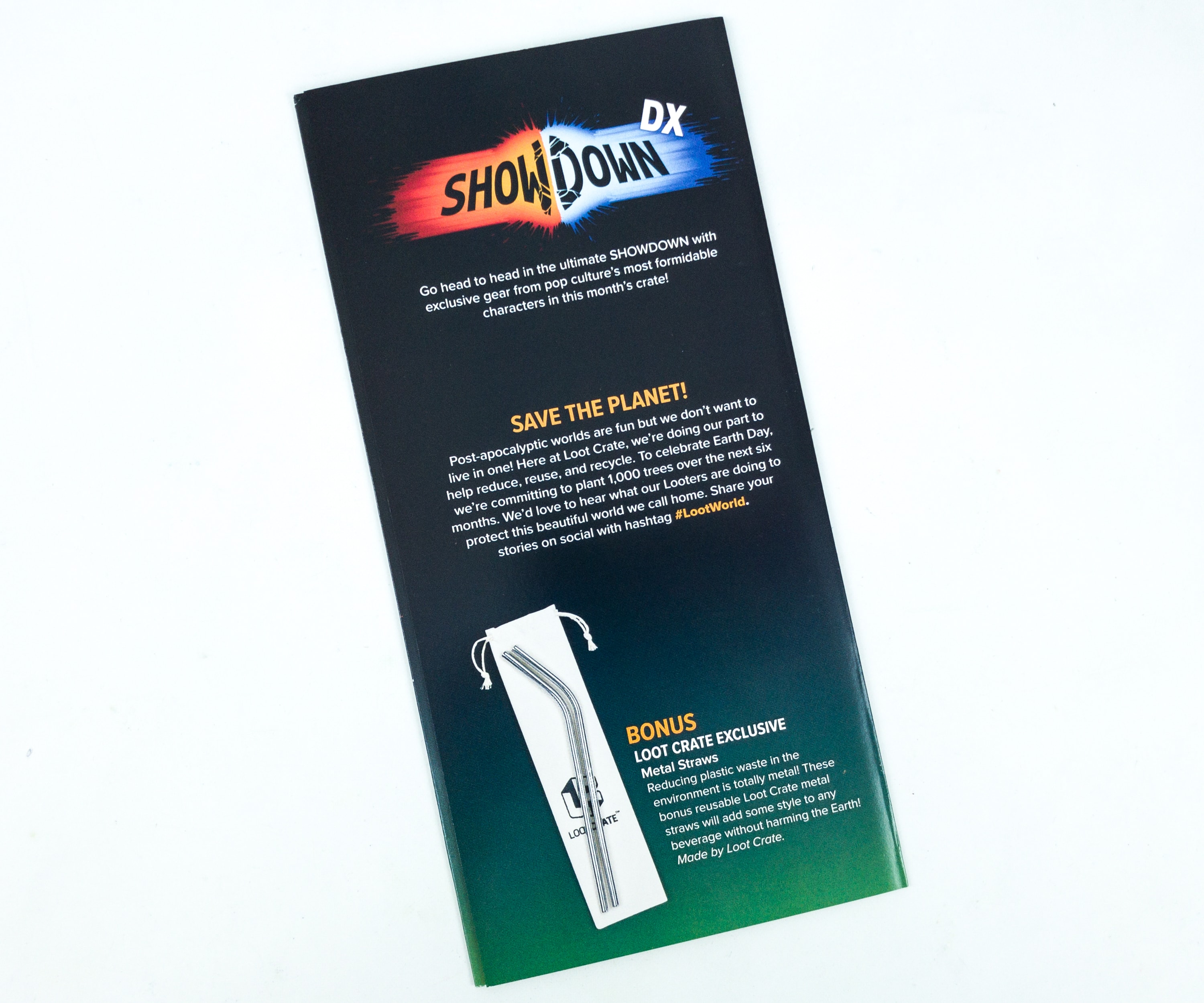 The theme this month is SHOWDOWN DX!
The booklet gives you a list of all the items in the box. It's super sturdy and has a nice premium feel.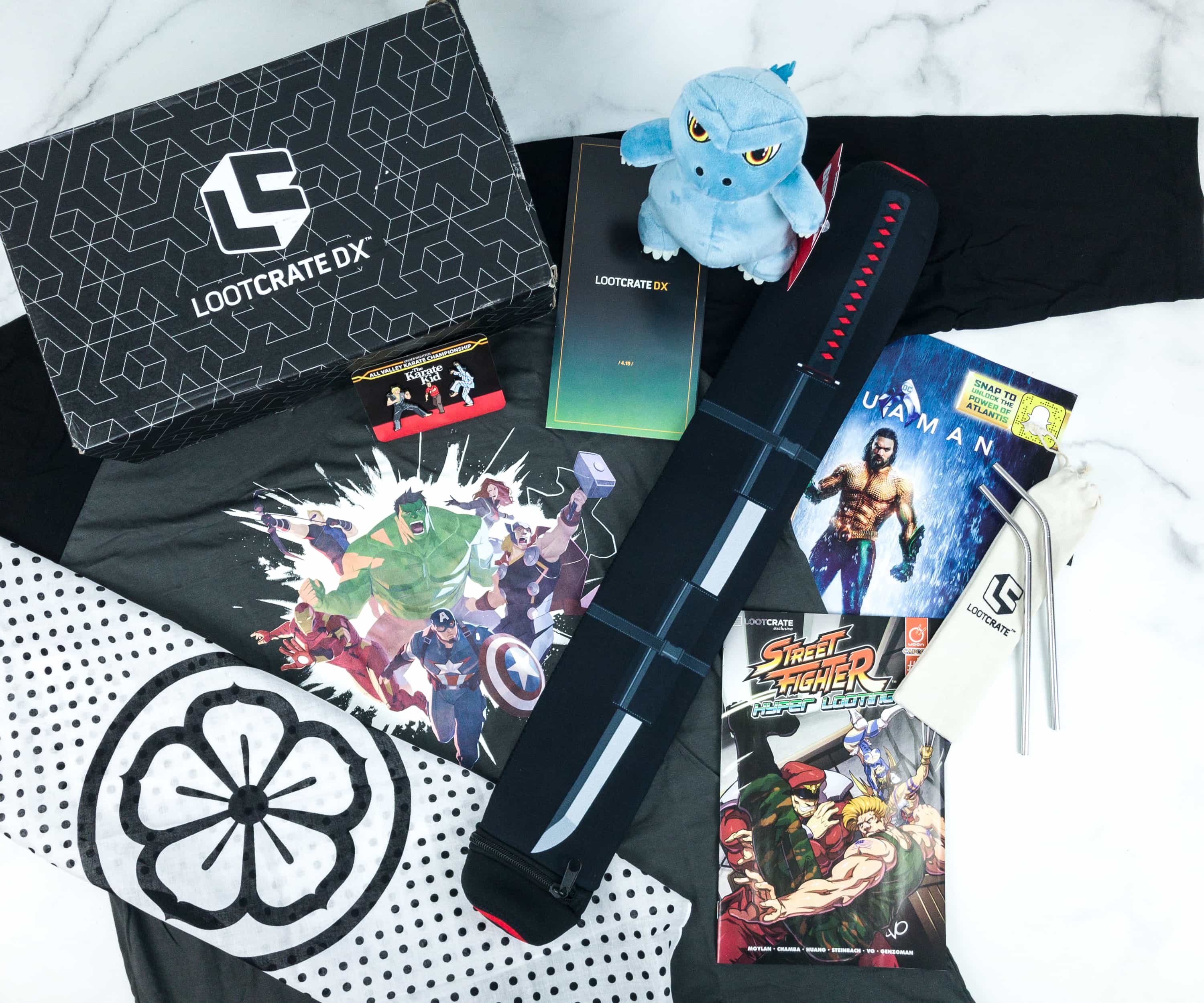 Everything in my box!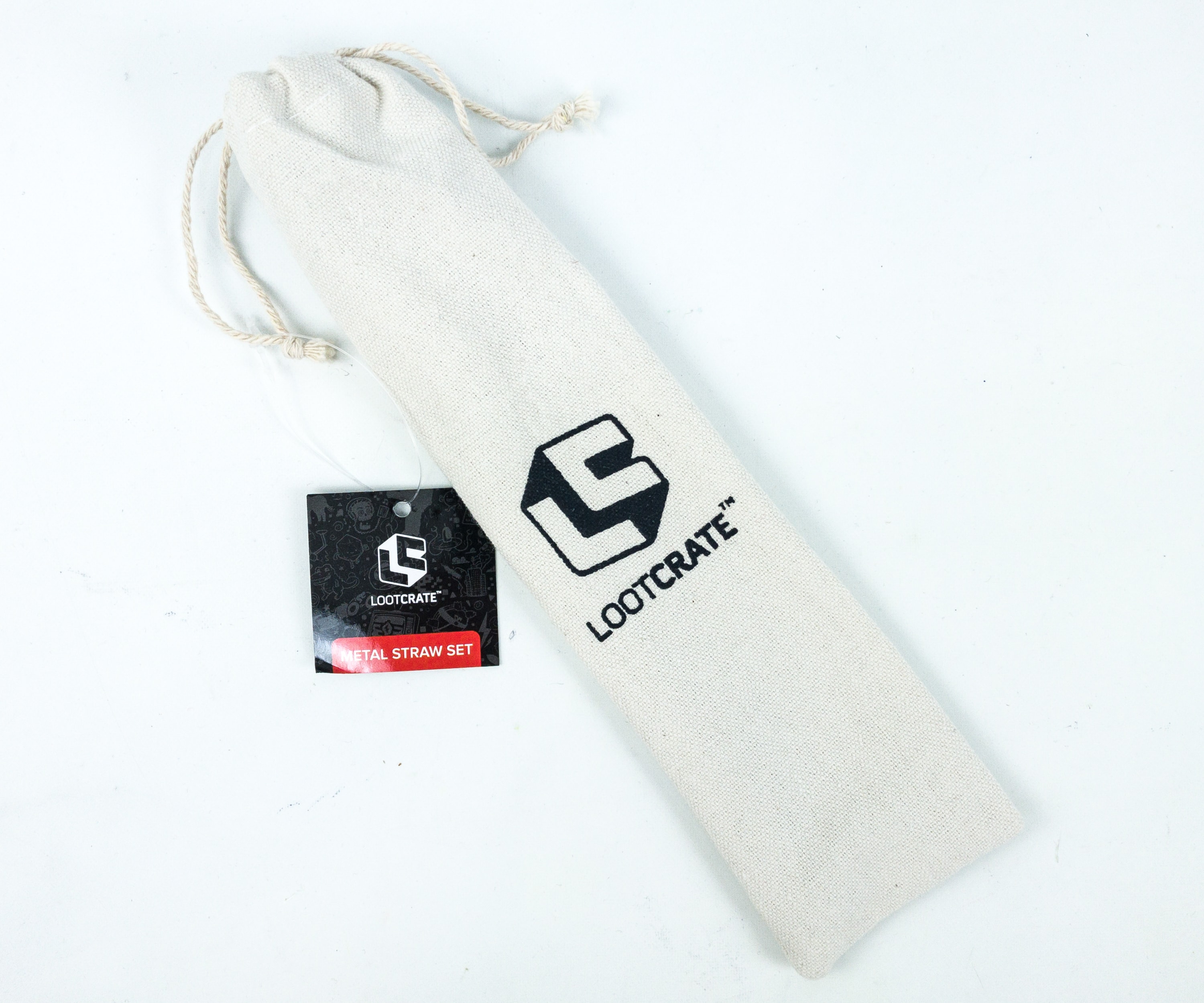 BONUS ITEM: Loot Crate Metal Straws. In line with Loot Crate's advocacy to save the planet, they have included a set of reusable straws placed inside a drawstring pouch.
It contains 2 metal bent straws which work best with ice-cold beverages, milkshakes and smoothies, and even drinks in a can! Love these, even though they're an odd item, I know they'd be useful!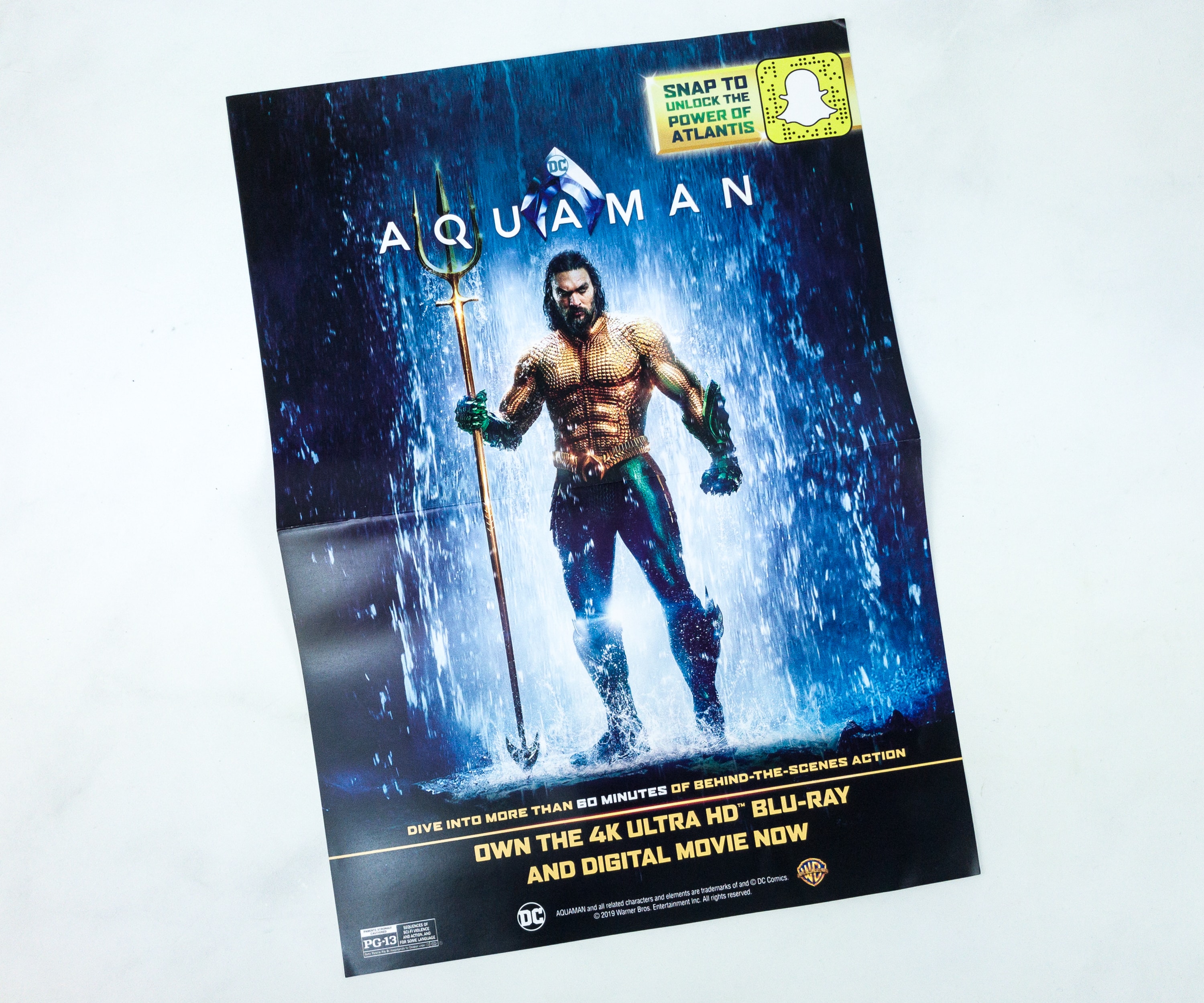 Aquaman Poster. There's a poster that features the Atlantean superhero from the depths of the sea. It also promotes the 4K Ultra HD Blu-ray and the digital movie that is now available.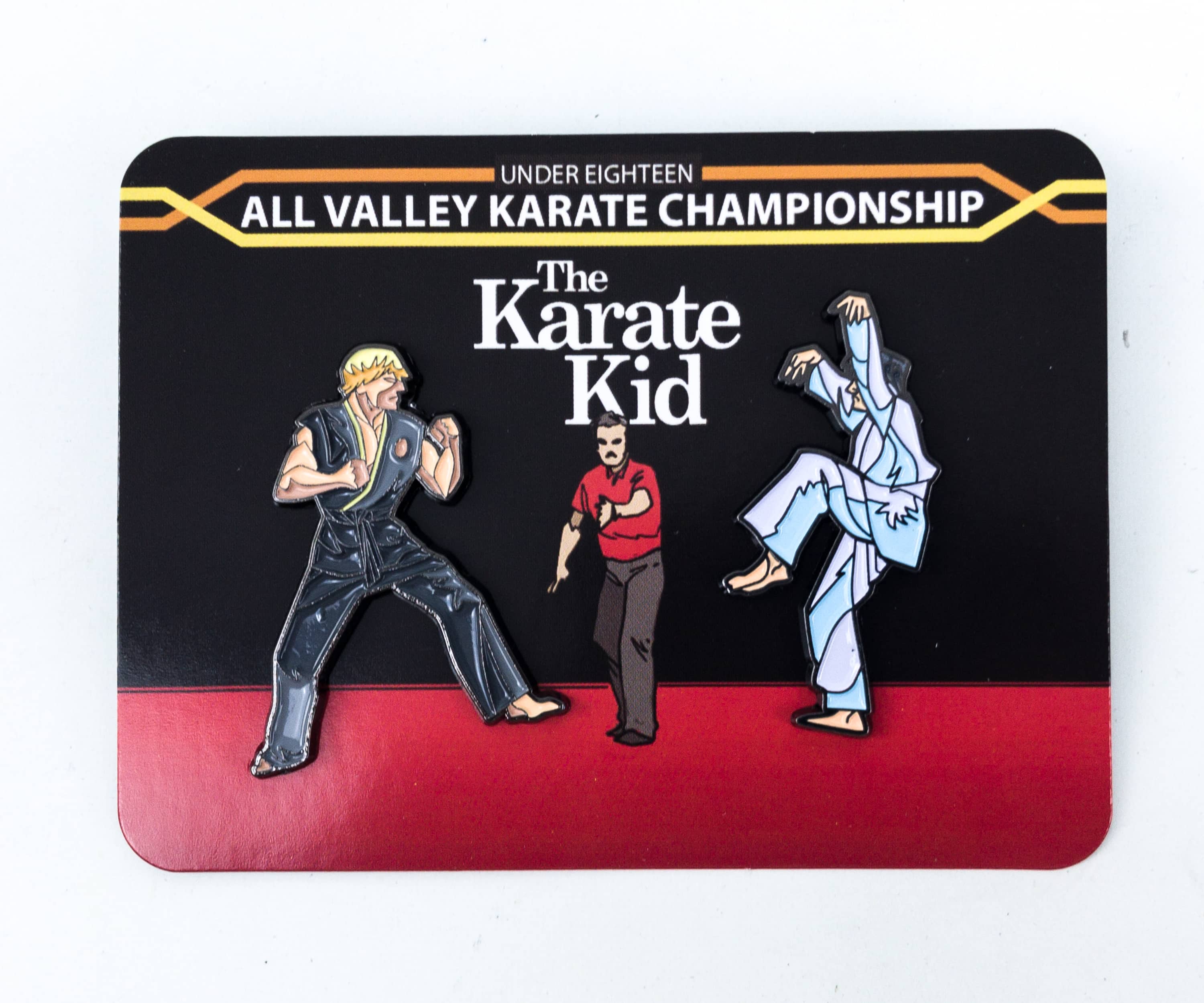 Karate Kid Pin Set. This month's pin features Daniel LaRusso and Johnny Lawrence from the 80s martial art movie, The Karate Kid.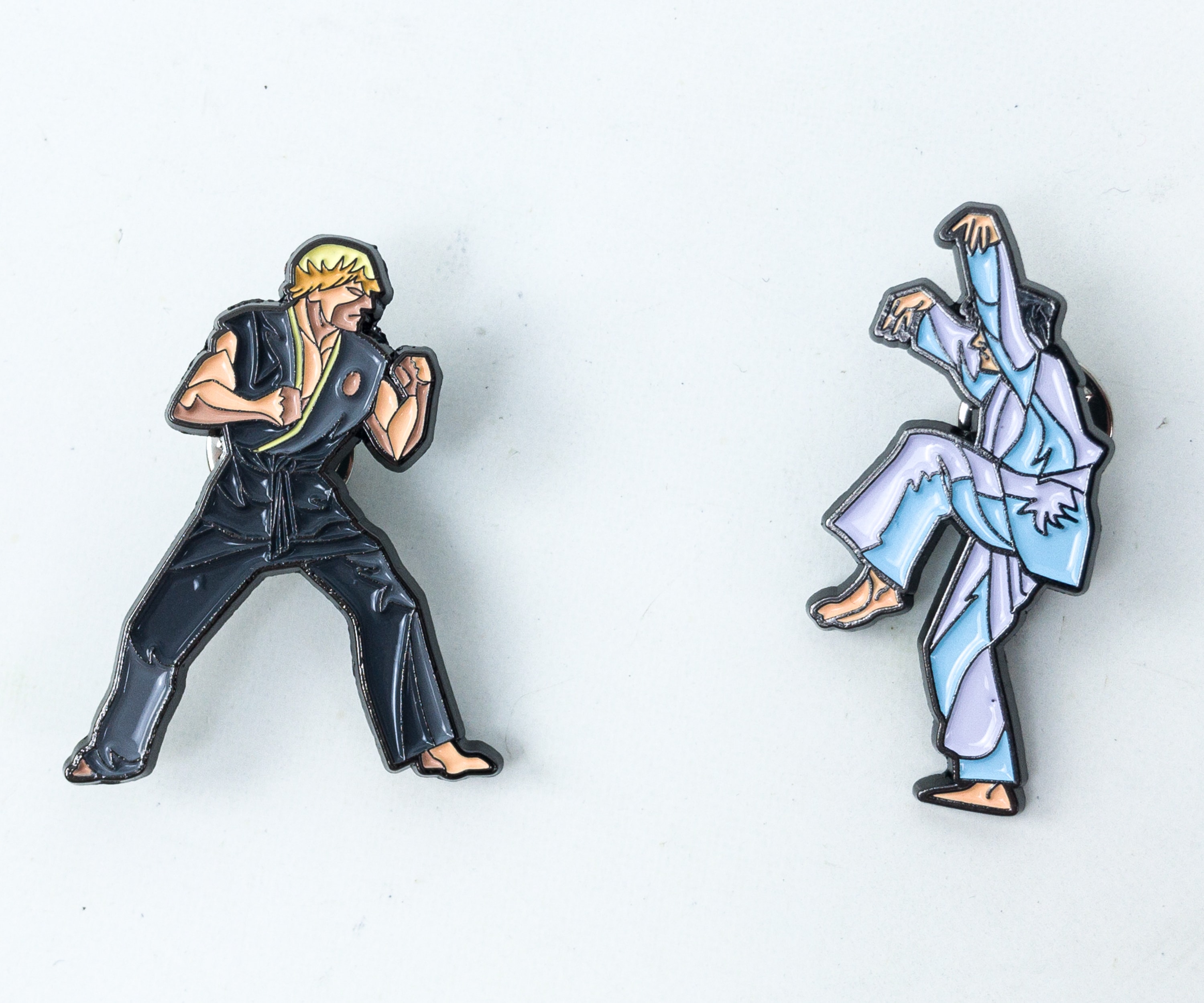 It shows the two ready to battle, showcasing their signature poses.
The Avenger Raglan. It's a dark-colored raglan that features the original 6 of the "Avengers Initiative" by Nick Fury. The raglan sleeves are black, which isn't really in contrast with the shirts overall dark gray color, but it works wonderfully.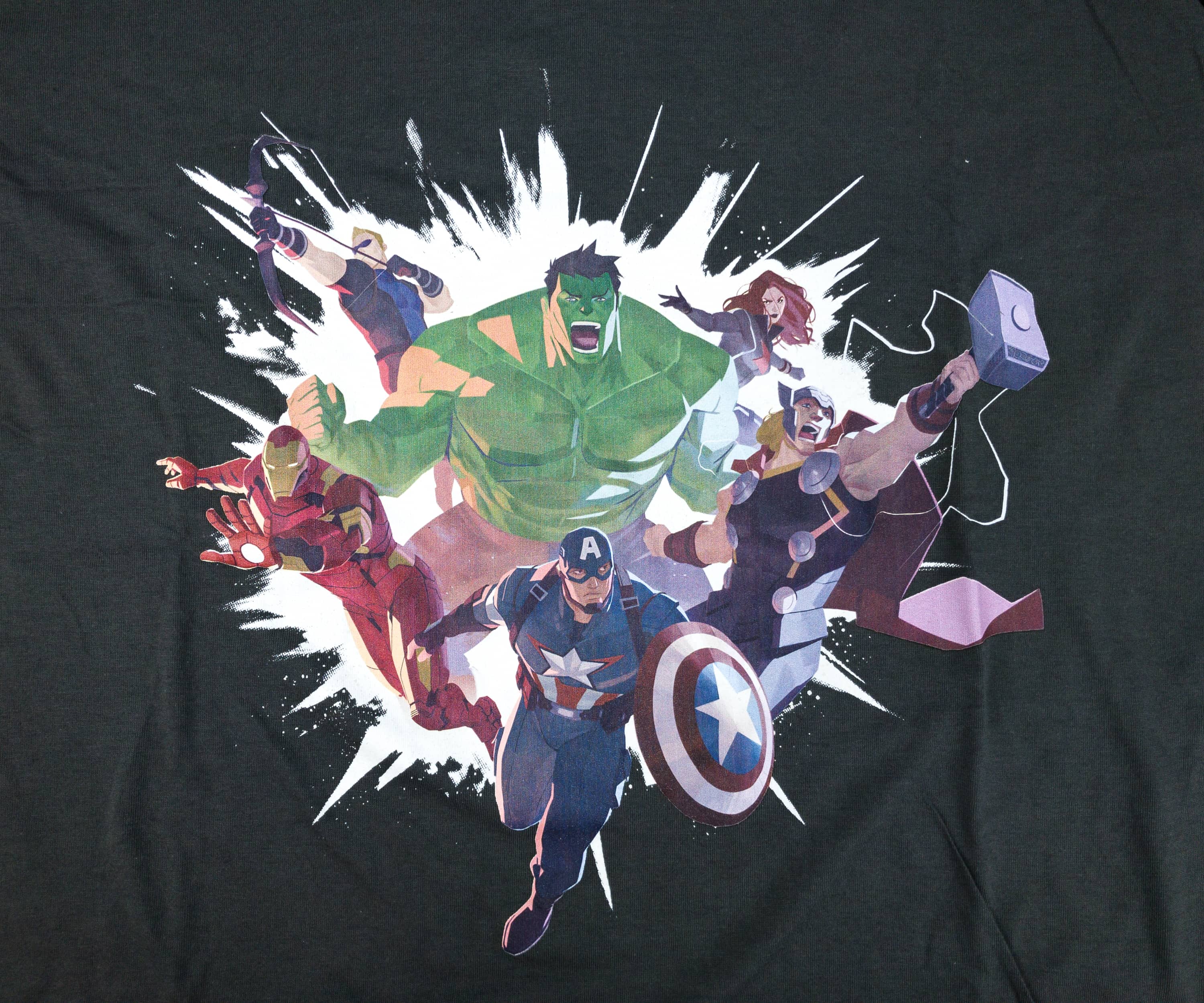 The print features the first 6 in the MCU to join Fury's initiative: Captain America, Ironman, Hawkeye, Black Widow, Thor, and of course, our favorite green guy, the Hulk!
Karate Kid Bandana. Each crate will receive one of the two Bandanas from Karate Kid. One is in black for Cobra Kai, and the other one, which is what we got, shows the alliance to Daniel-san's!
Deadpool 6-Pack Katana Cooler. If ever somebody else sees this thing, they might think that this contains real katana because of how well it's made! That makes it a fun item to bring along during picnics and cookouts as it will actually be very useful, but not for slicing and cutting. I also got this item from the Deadpool Club Merc Spring 2019 box.
It's actually a cooler that can fit up to six cans of beverages!
It's really a handy item that can keep the drinks cold for a longer period of time!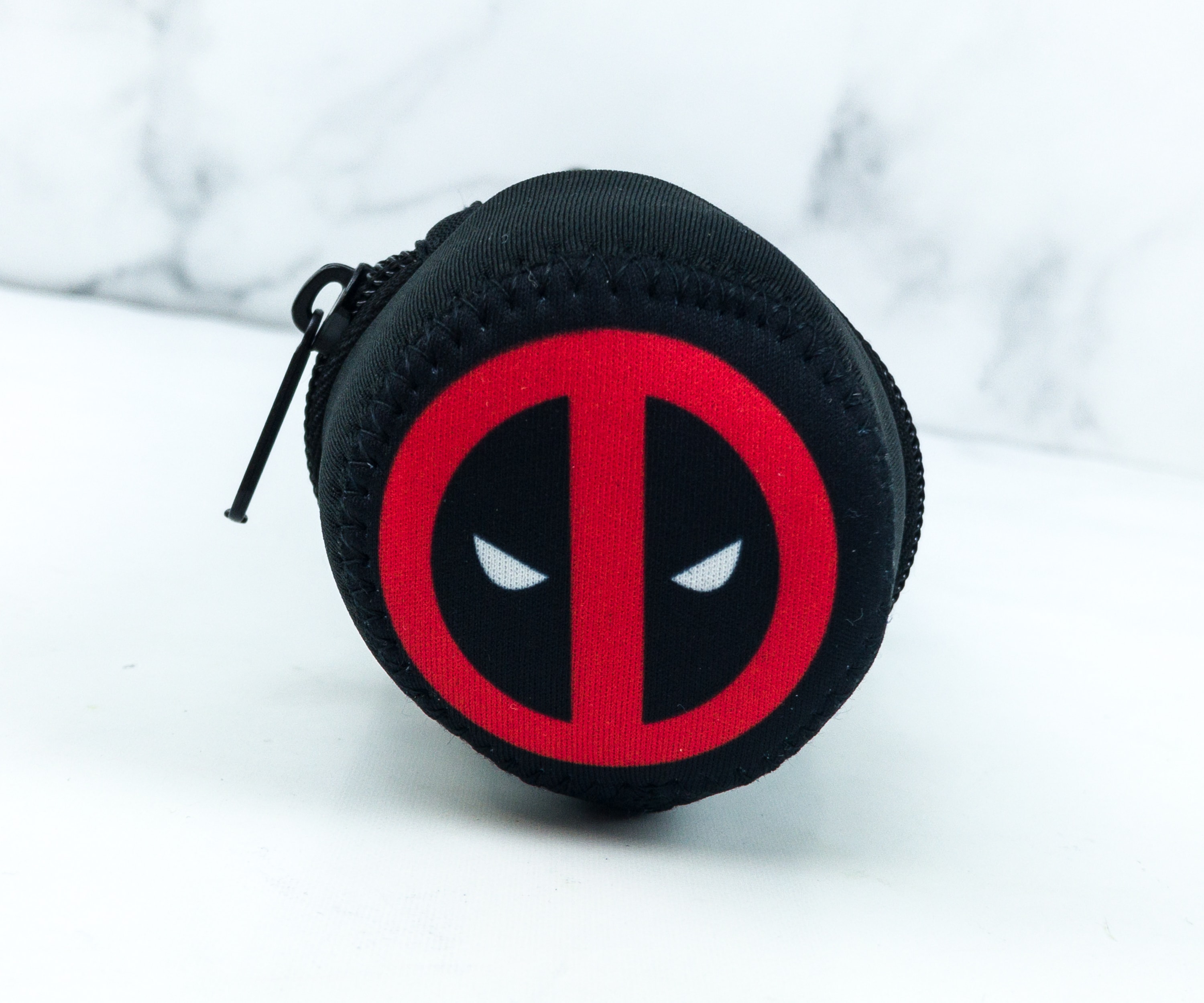 The lid has Deadpool's symbol printed on it, and attached is a zipper to keep what's inside secure.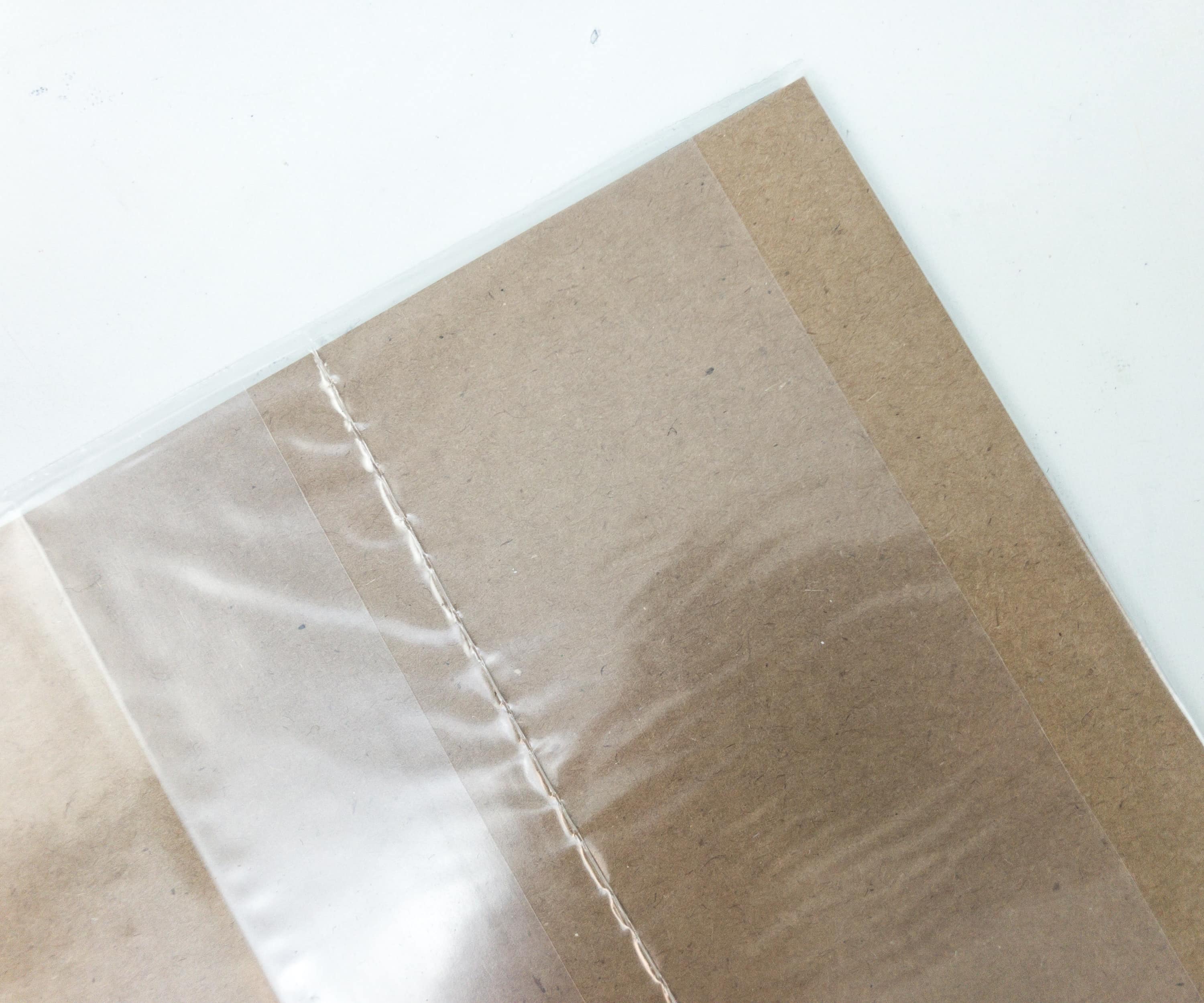 Street Fighter Comic Book. This month's crate also features two classic Looters favorites, and one of them is this Street Fighter Comic Book! The comic is neatly packaged.
The 100% exclusive comic book from Udon & Capcom is also featured Loot Crate November 2015.
The story is about Loot Crate employees and Street Fighter characters teaming up to fight the evil Shadaloo and save the world from total annihilation.
Godzilla Plush. Another Looters favorite that they included in this box is this cuddly take on Godzilla! It can also be found in the June 2018 Loot Crate.
The plush is really cute and fluffy, and it's in blue because it's inspired by the devastating atomic breath from the monster which glows in a vibrant blue before destruction. It's made by Kidrobot, and that makes it more awesome!
Bonus items, Looters favorite past items, and fresh stuff, they're all included in this month's box! I like the Avengers Raglan which has a really nice and comfortable fit. The straws are odd inclusions but I know I can use them on many occasions. The Karate Kid items are cool as well, especially the bandana that makes me really nostalgic about the classic martial arts movie. I can imagine them wearing it on their head while doing signature moves! However, I missed getting a figure and that's actually a bummer. I hope Loot Crate DX, being a special box, will be able to step up their game by including cooler and newer items. And they really need to ship on time too.
What did you think of Loot Crate DX this month?