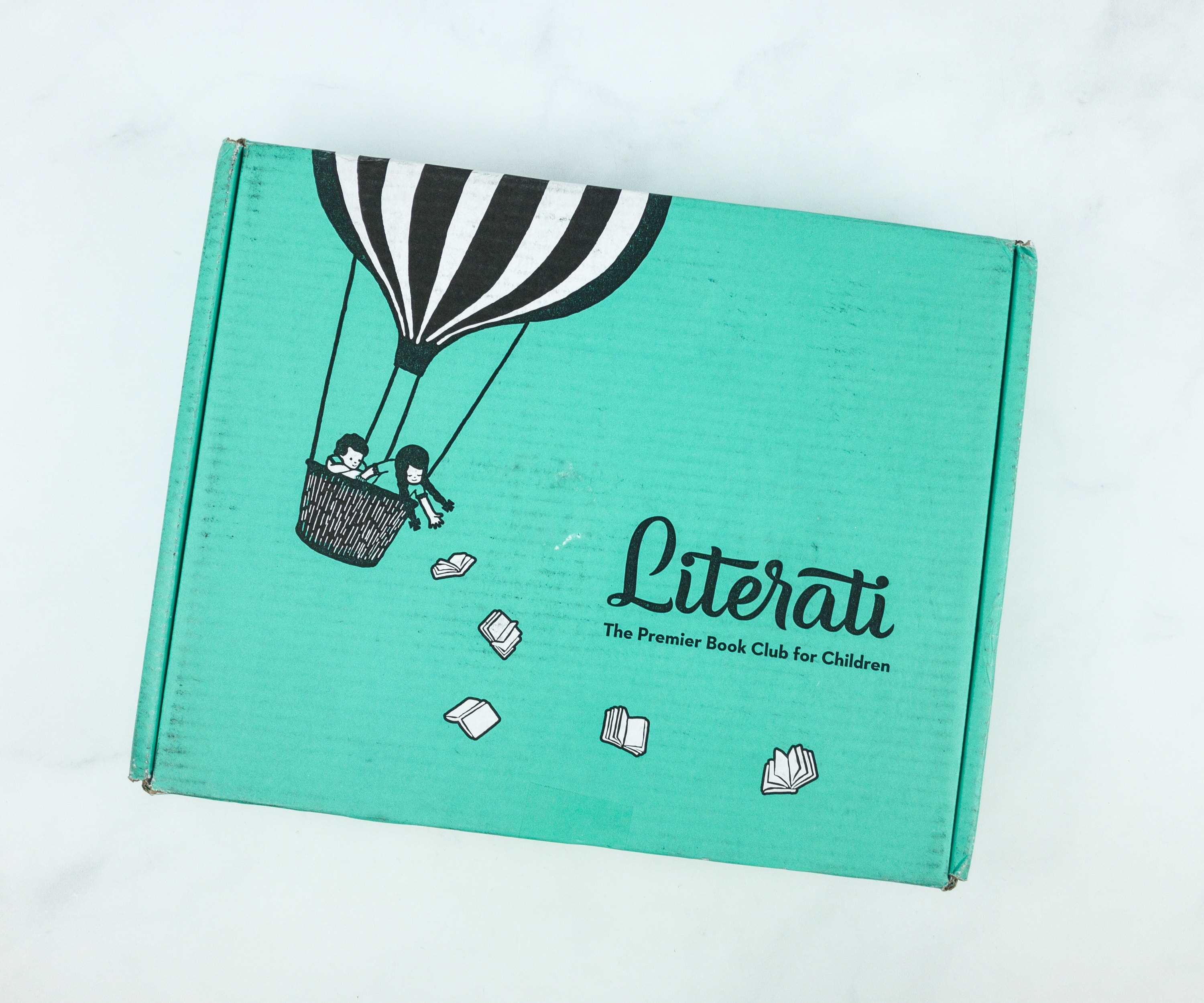 Literati is a monthly book subscription box for children that works similar to Stitch Fix. For a monthly fee of $9.95, you'll receive 5 books to try out for a week. You can purchase the ones you love and return the rest (in totally new condition) in the enclosed prepaid mailer (shipping is free in both directions).
You can get 5% off when you decide to keep all the books! There are also categories for each age bracket: Club Neo is for newborn to 1 year; Club Sprout is for children ages 2-3; Club Nova is for kids 4-6, and Club Sage is for those 7-8 years old.
This is a review of the Club Sprout box. 
DEAL: Get $25 in account credit to put towards books when you sign up! USE THIS LINK to get the deal.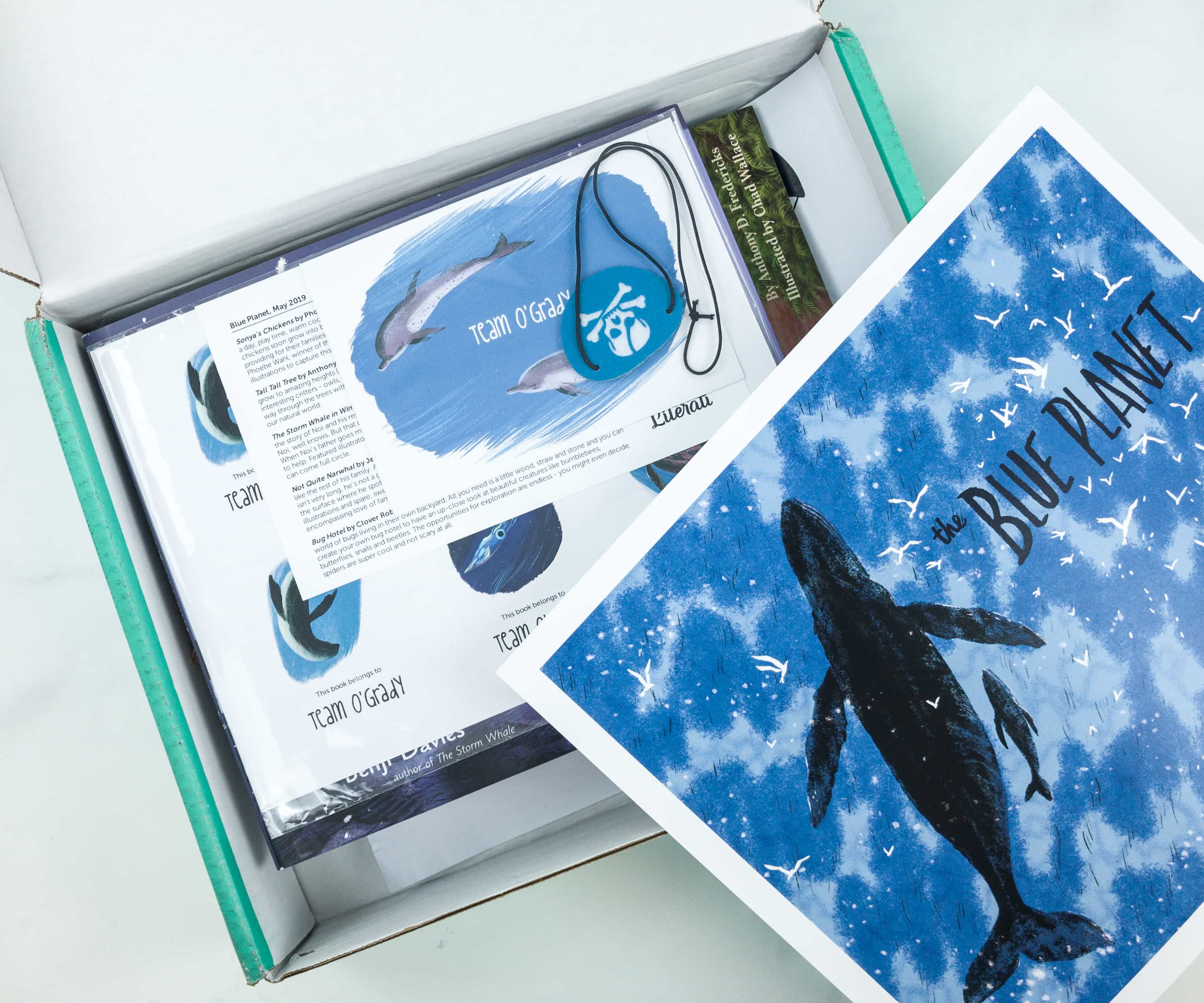 There are lots of books in store for us! The box is full and we're excited about the new titles we're adding to our growing collection!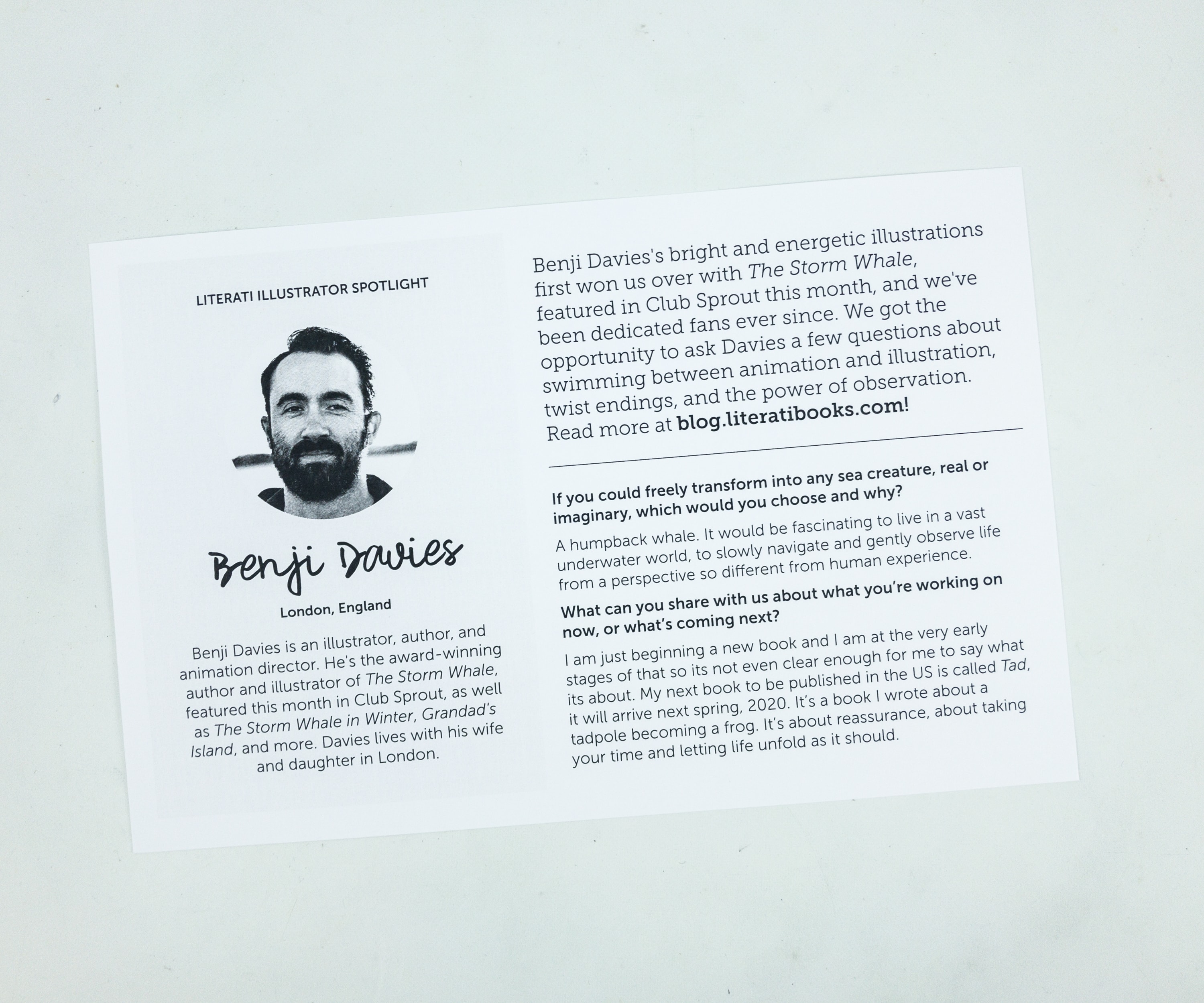 The featured illustrator creates new artwork for the monthly themes. This month's illustrator is Benji Davies.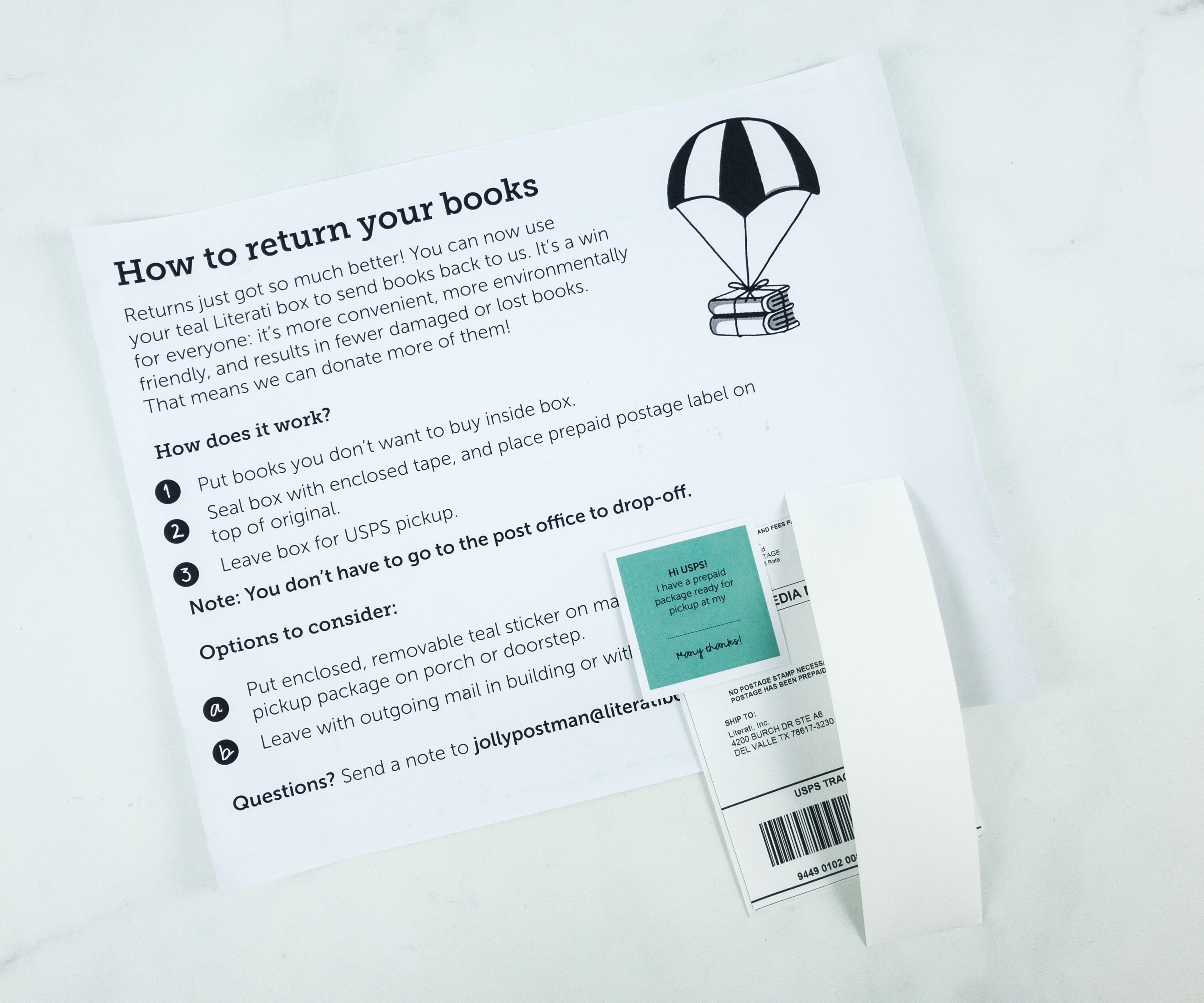 In case you want to return books, there's a card that lists instructions on how to do so. Instead of the usual padded mailer, you can now use the box itself to send the books back. They provide the tape and the postage label.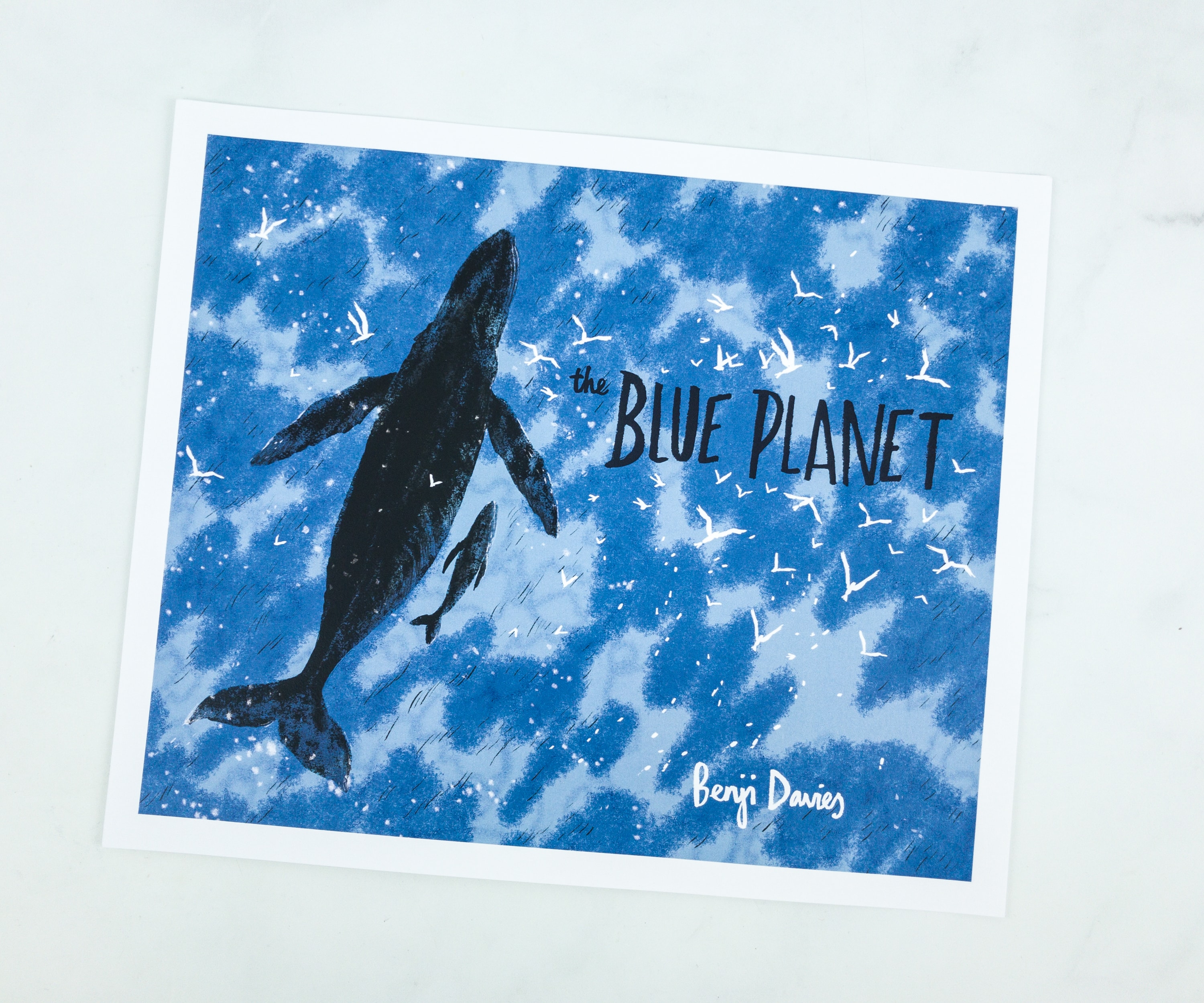 A full-size print comes with the box, along with free shipping. Although I don't love that the fee doesn't apply to a full box purchase, this makes it more worth it. Also, the theme for this month is The Blue Planet!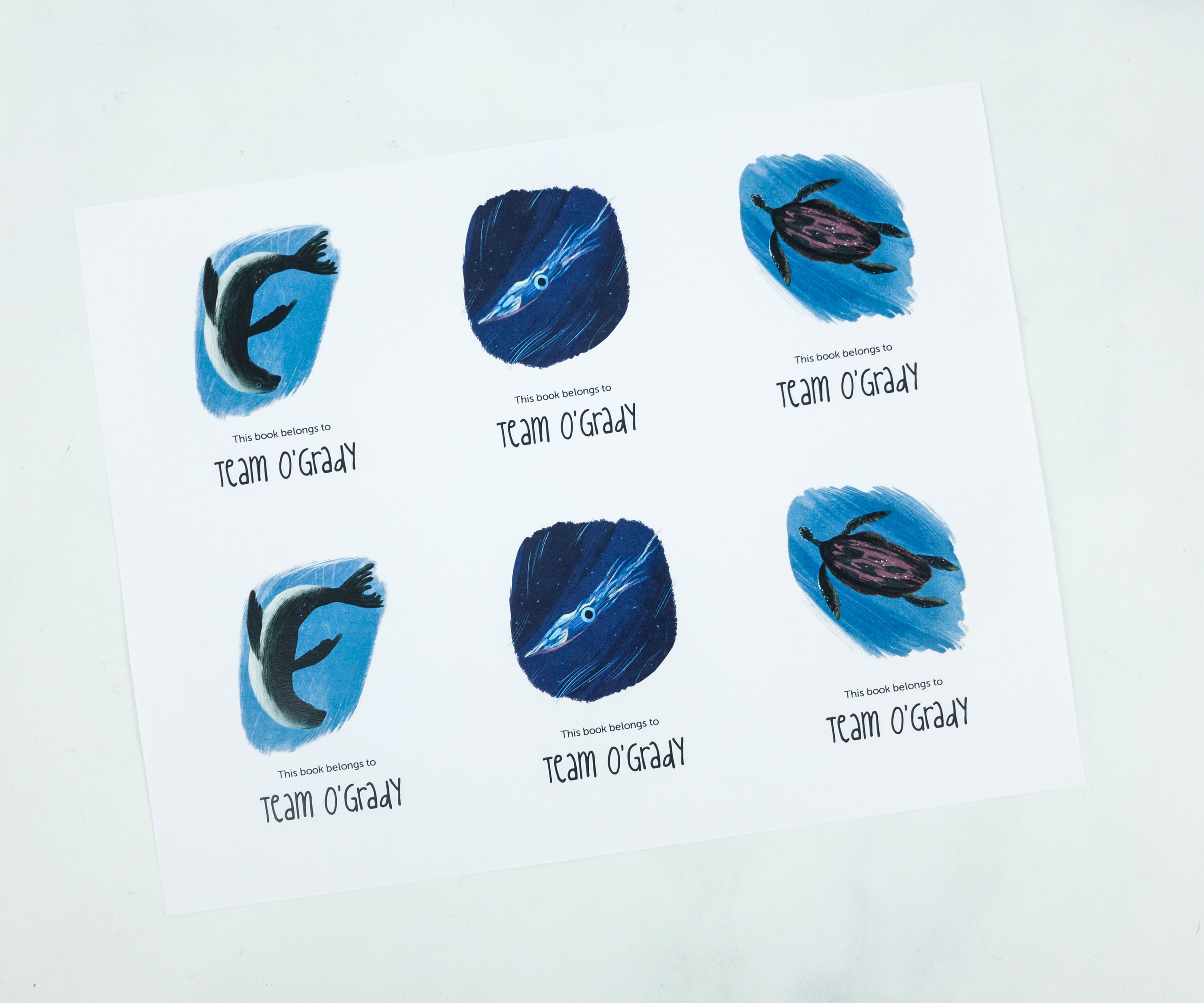 They included a sheet to help us label the books, and let others know that they're ours when we decide to keep them.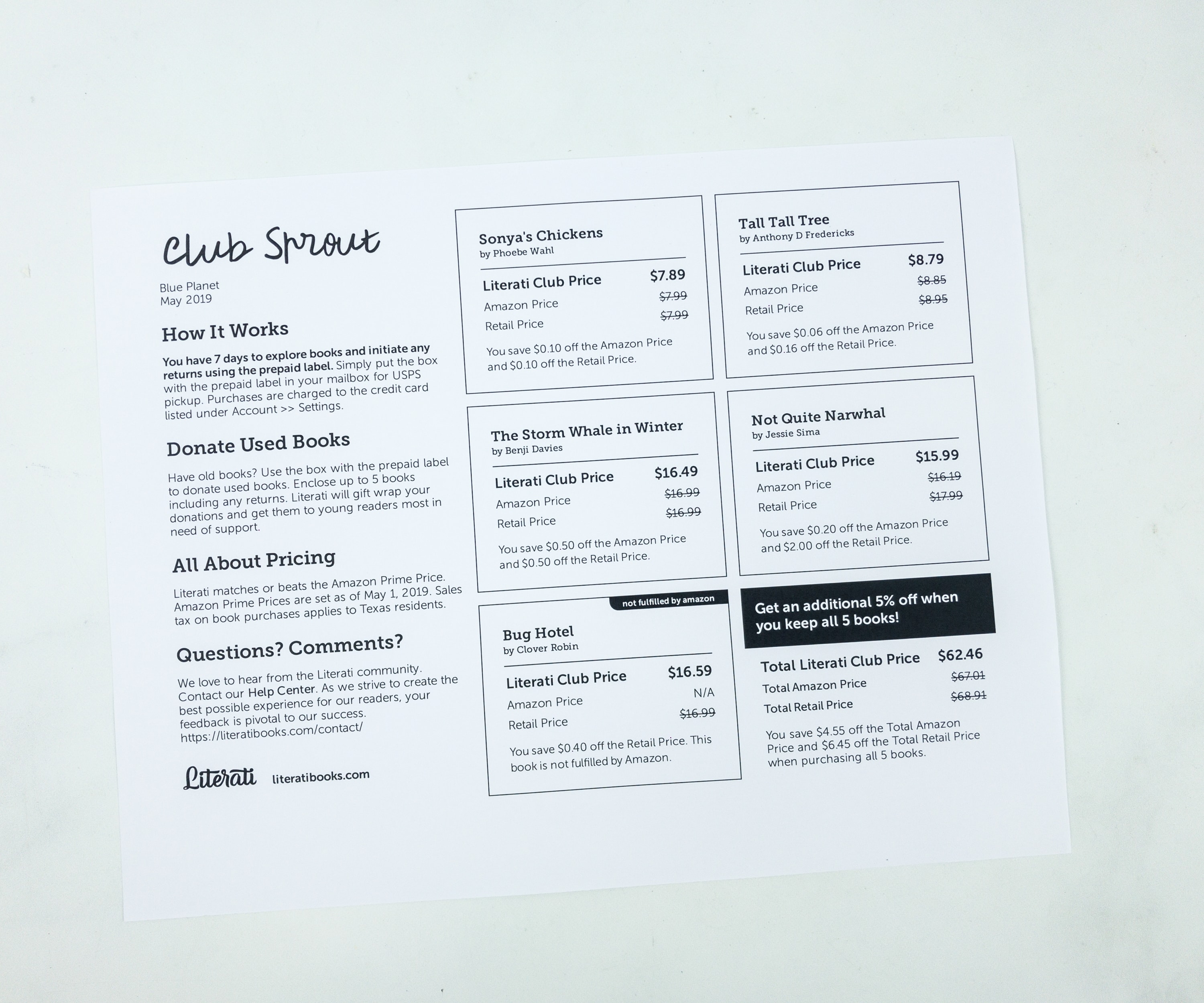 There's a listing of the book prices. If you decide to keep everything, you'll get 5% off. The subscription has a $9.95 non-refundable fee. According to Literati "it covers shipping both ways, allows the curators to invite a new world-renowned illustrator each month to draw personalized bookplates and a unique print for members, and covers other themed surprises that are included in the box." Since the print is now full size and high quality, we are digging that change. It includes the shipping back and forth too.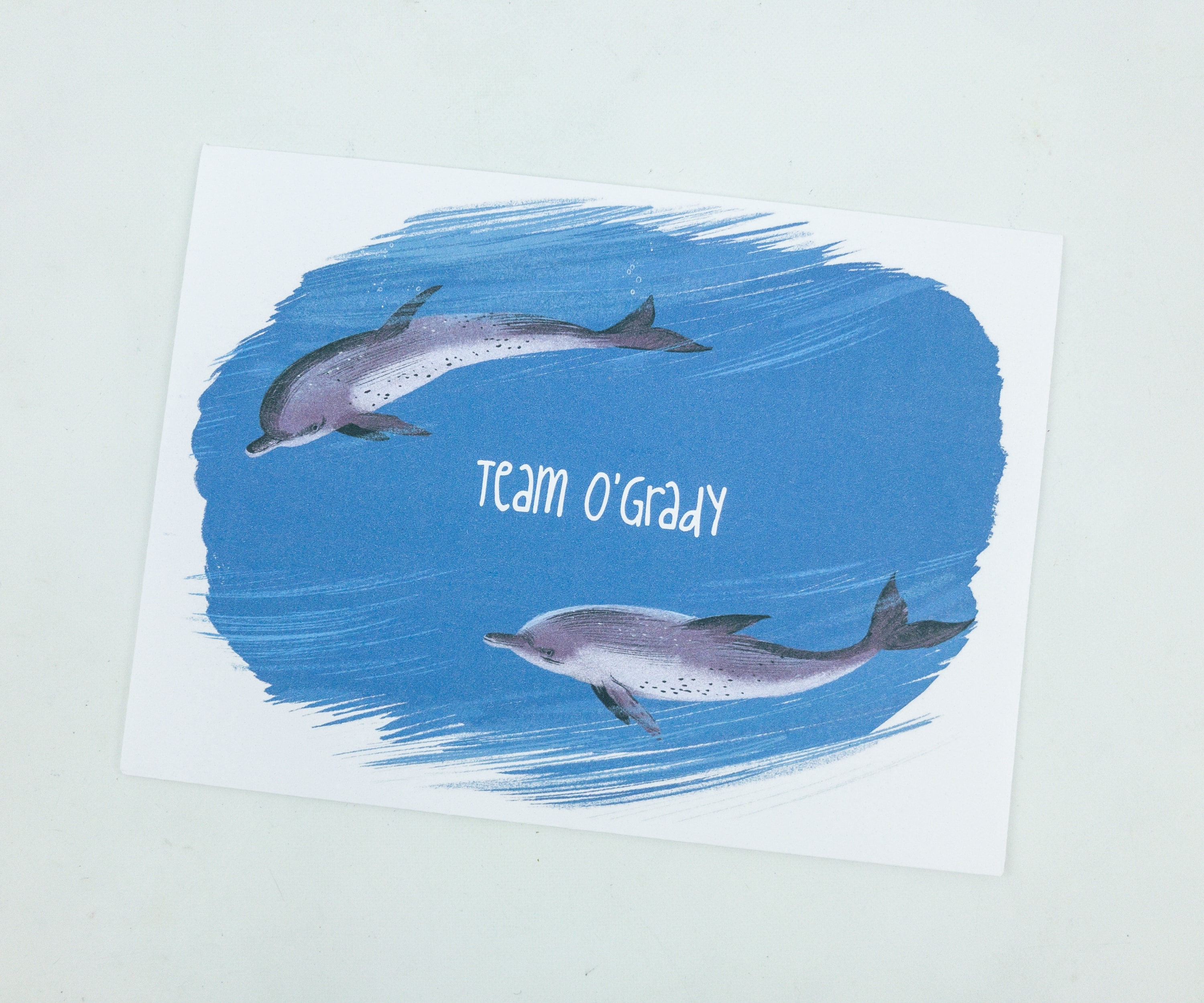 There's also a personalized card and note from Literati.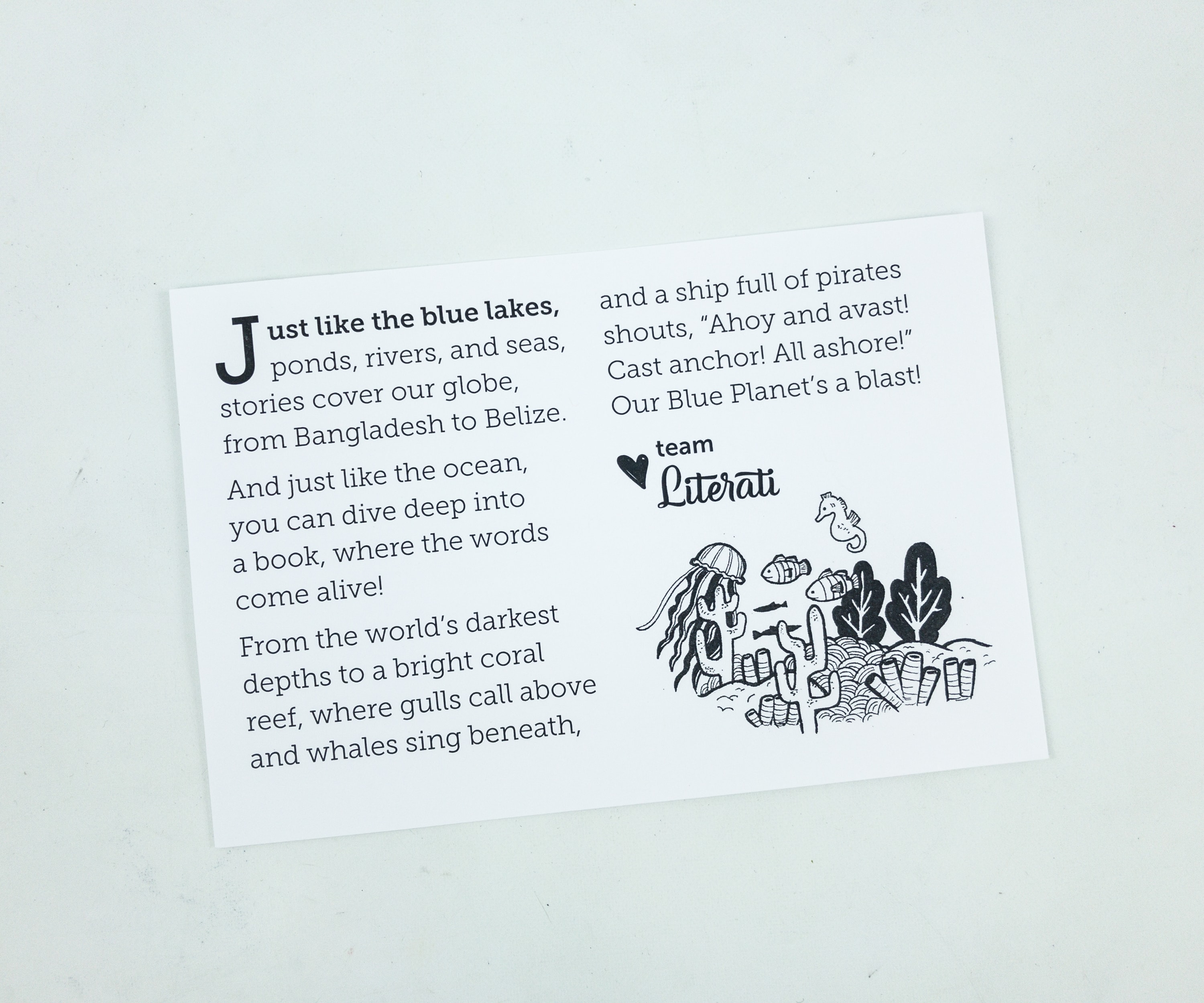 The poetic approach on the note makes us feel special!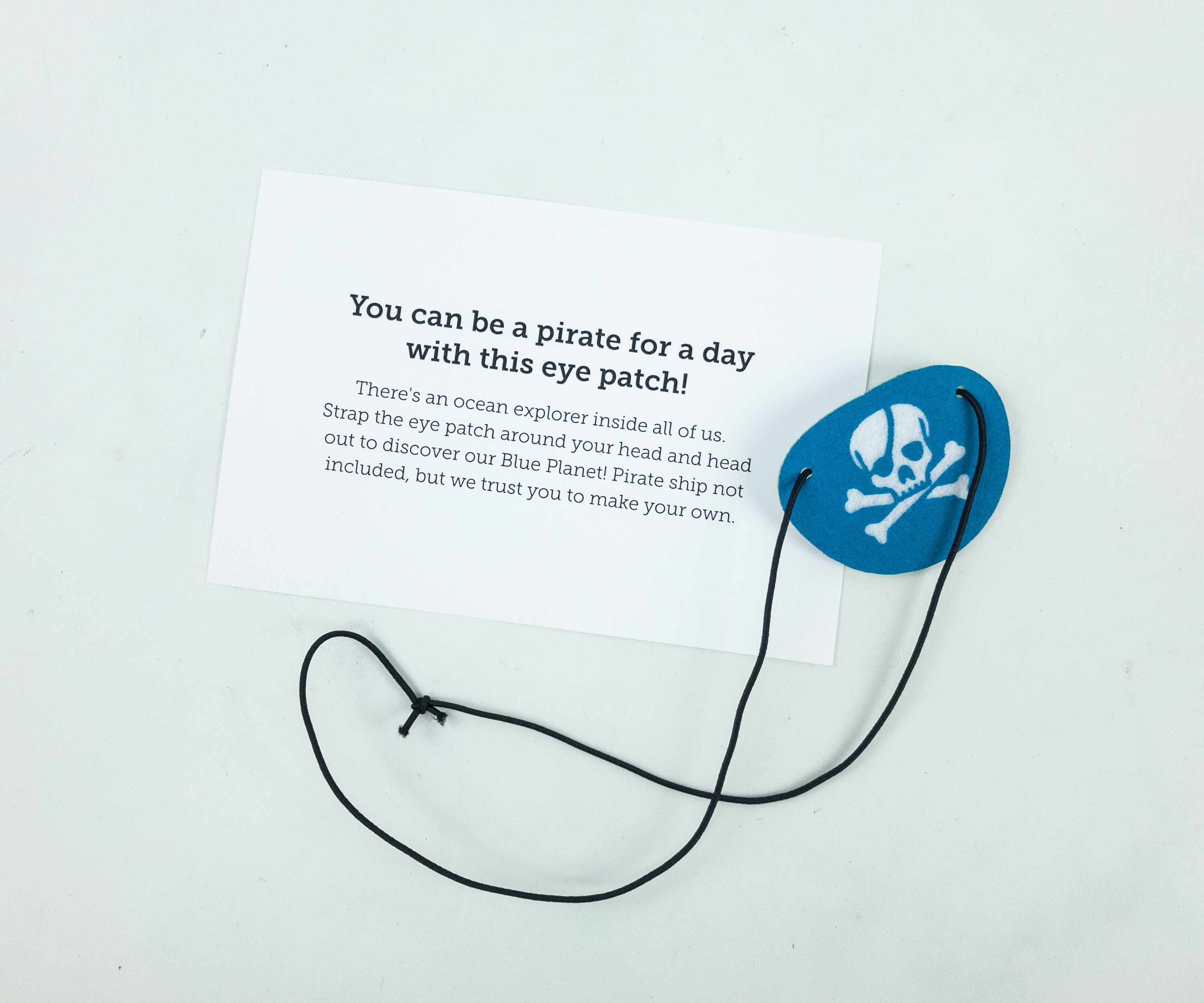 They included an eye patch in this month's box!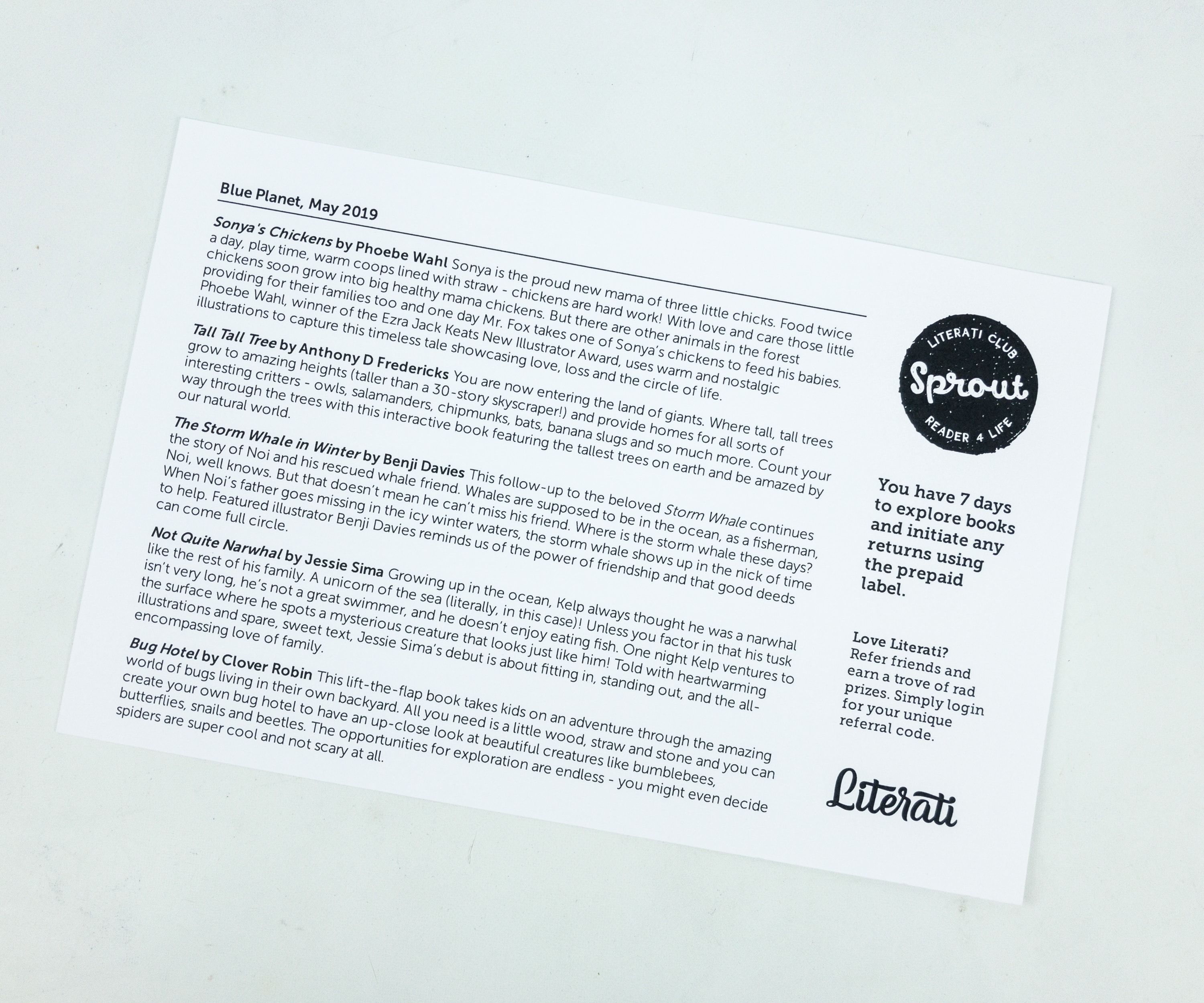 There's also an info card about the five books sent to us this month. The card lists the titles with a brief description for each.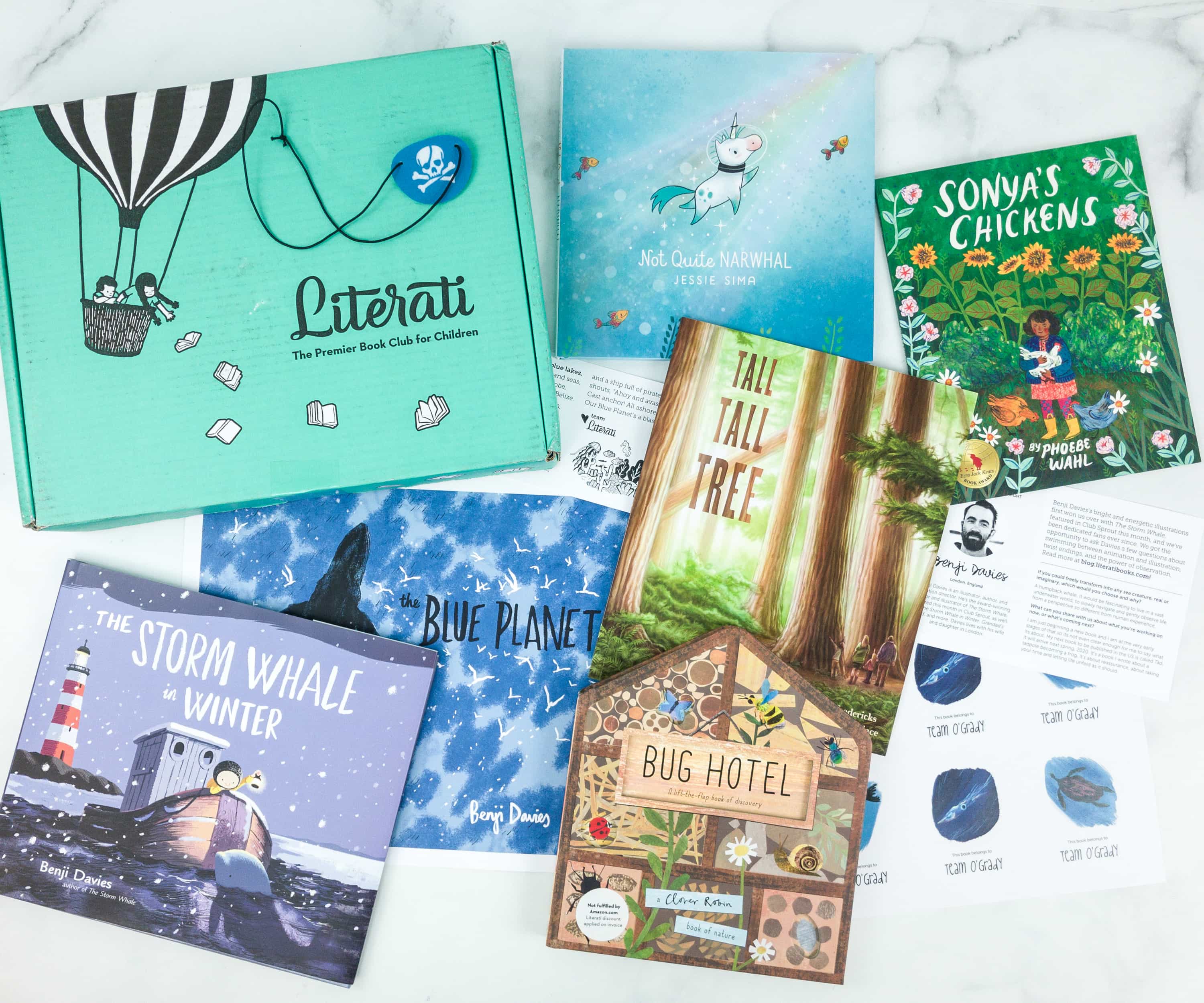 Everything in the box!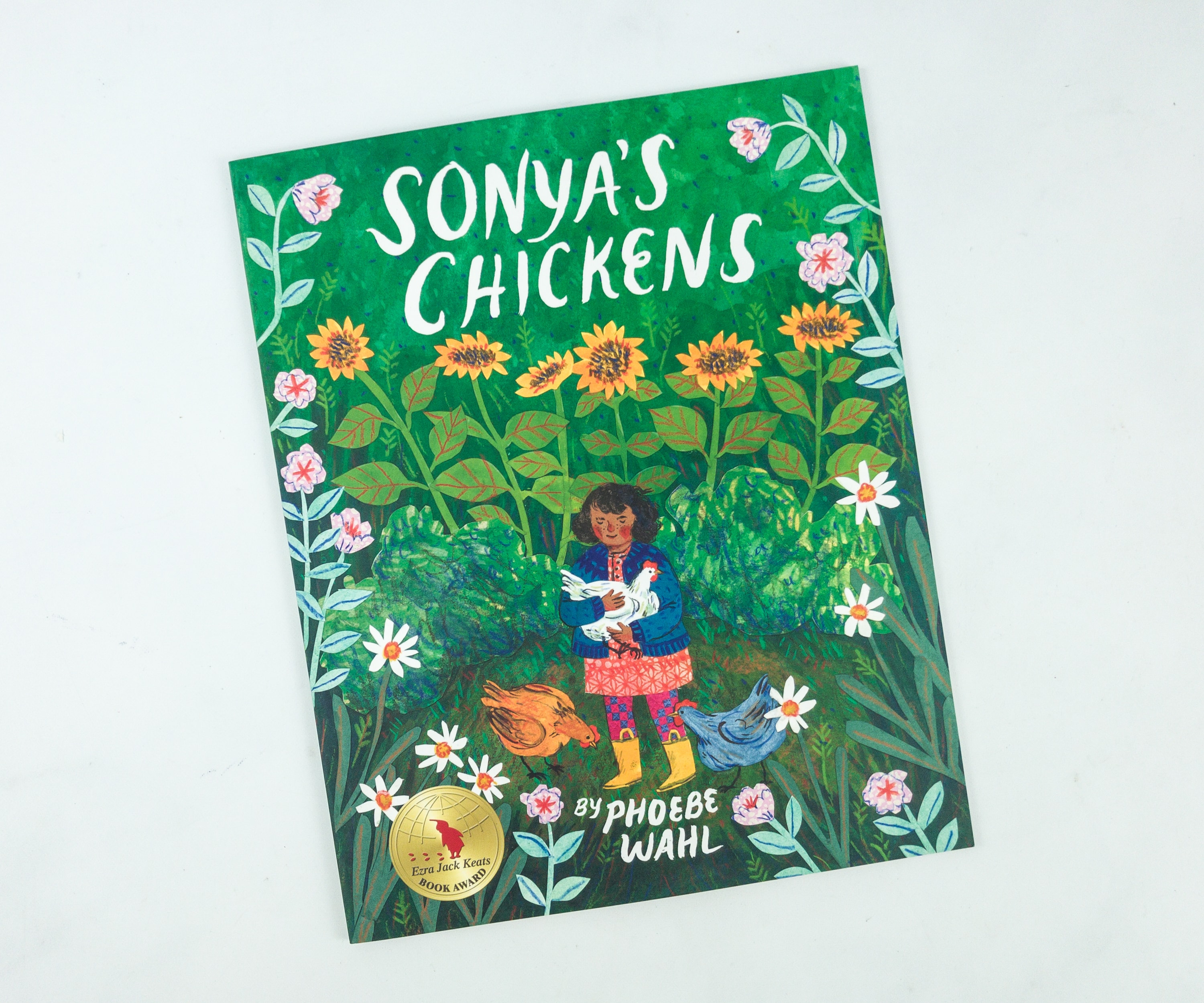 Sonya's Chickens by Phoebe Wahl ($14.39)
Sonya raises her three chickens from the time they are tiny chicks. She feeds them, shelters them and loves them. Everywhere Sonya goes, her chicks are peeping at her heels. Under her care, the chicks grow into hens and even give Sonya a wonderful gift: an egg! One night, Sonya hears noises coming from the chicken coop and discovers that one of her hens has disappeared. Where did the hen go? What happened to her? When Sonya discovers the answers, she learns some important truths about the interconnectedness of nature and the true joys and sorrows of caring for another creature.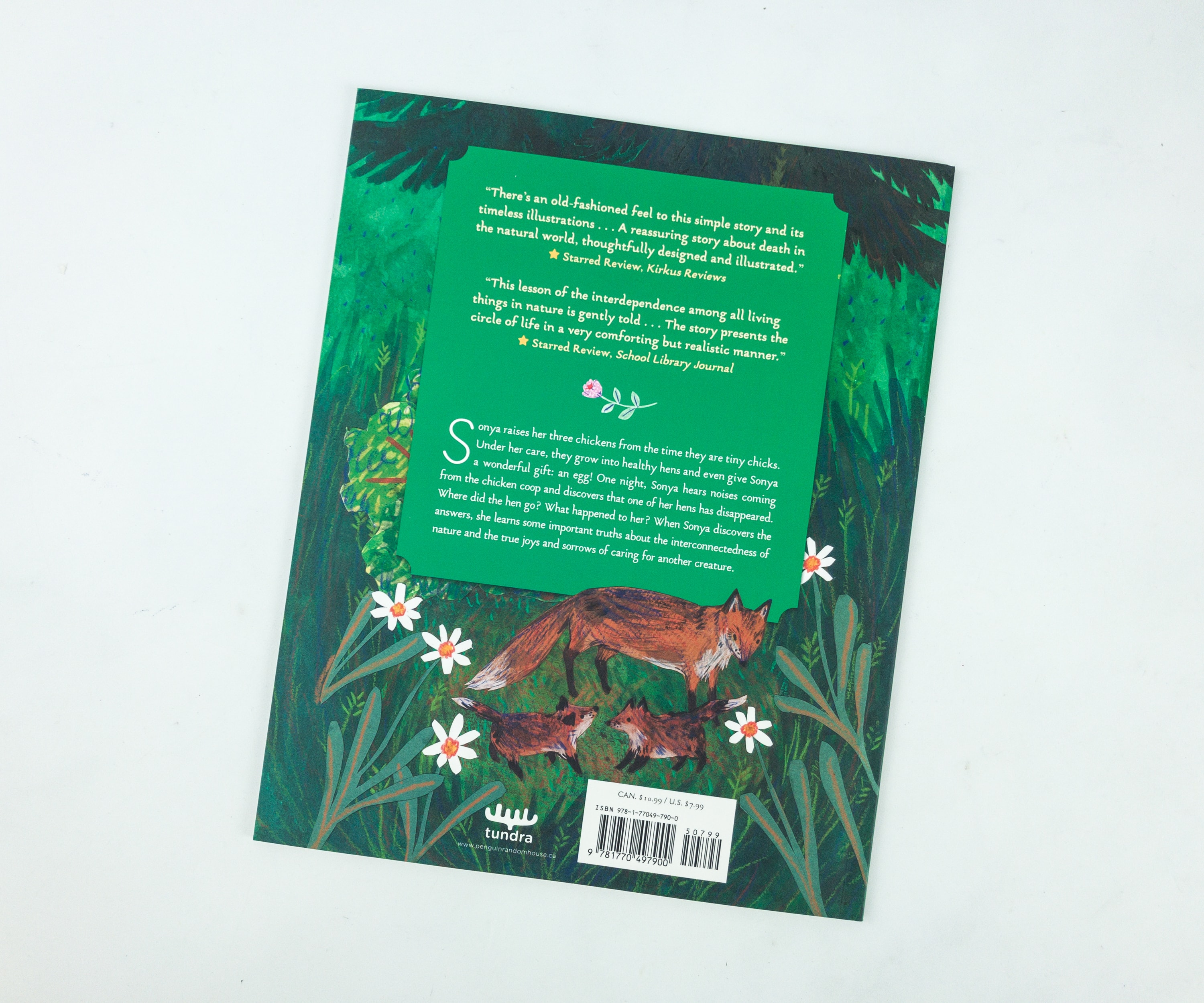 It is a story about a girl named Sonya, who keeps and grows 3 chickens, whom she loved like her real children.

The full-page illustrations are lovely! The text was small and simple, but perfectly complemented each spread. It kept the kids hooked and looking forward to every turn of the page.
The story also presents Sonya the law of nature, where she learns about the importance of the food chain, and it gave a good explanation about the life cycle as well. It's not just entertaining, but full of new learnings too!
Bug Hotel by Clover Robin ($8.31)
Lift the flaps to find out facts about your favorite creepy crawlies! Then learn how to create your own sustainable environment for garden insects.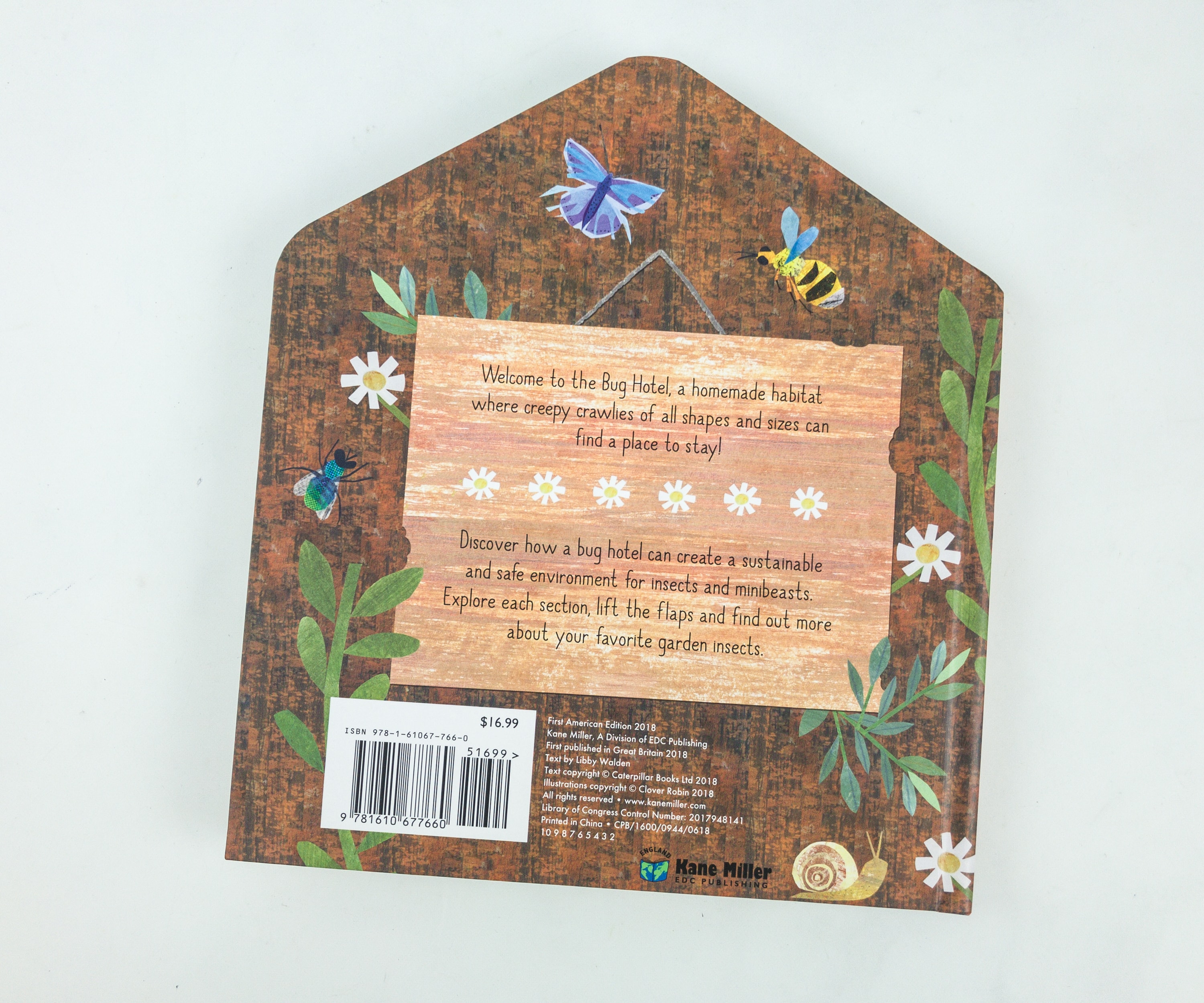 My kids are actually excited about this one! They love exploring the wild, and I know this book will also help them to learn a lot about these creepy crawlies.
All the pages are colorful and full of adorable illustrations of different insects!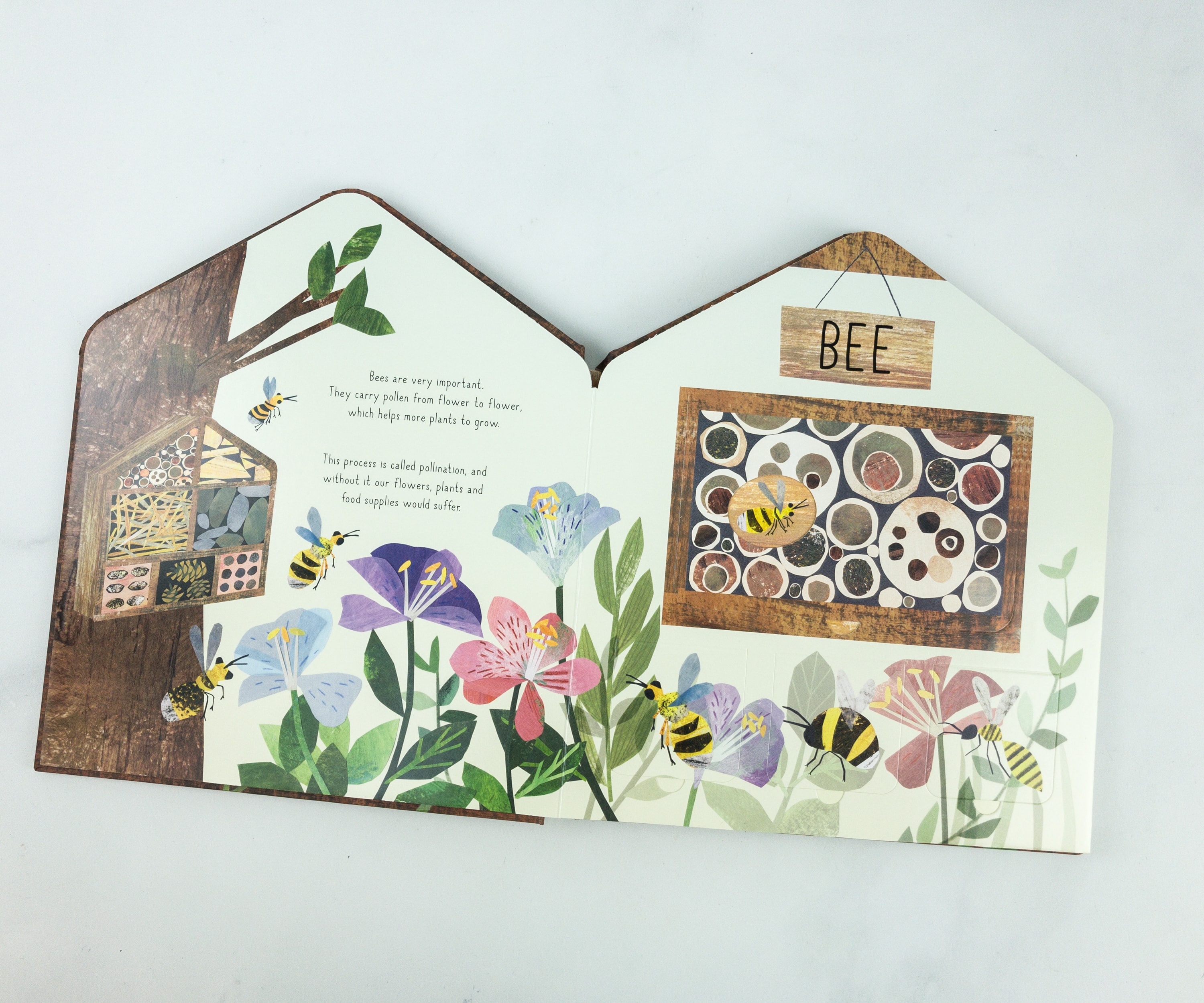 By exploring each section of this book, the kids can learn how to make a sustainable habitat for these creatures.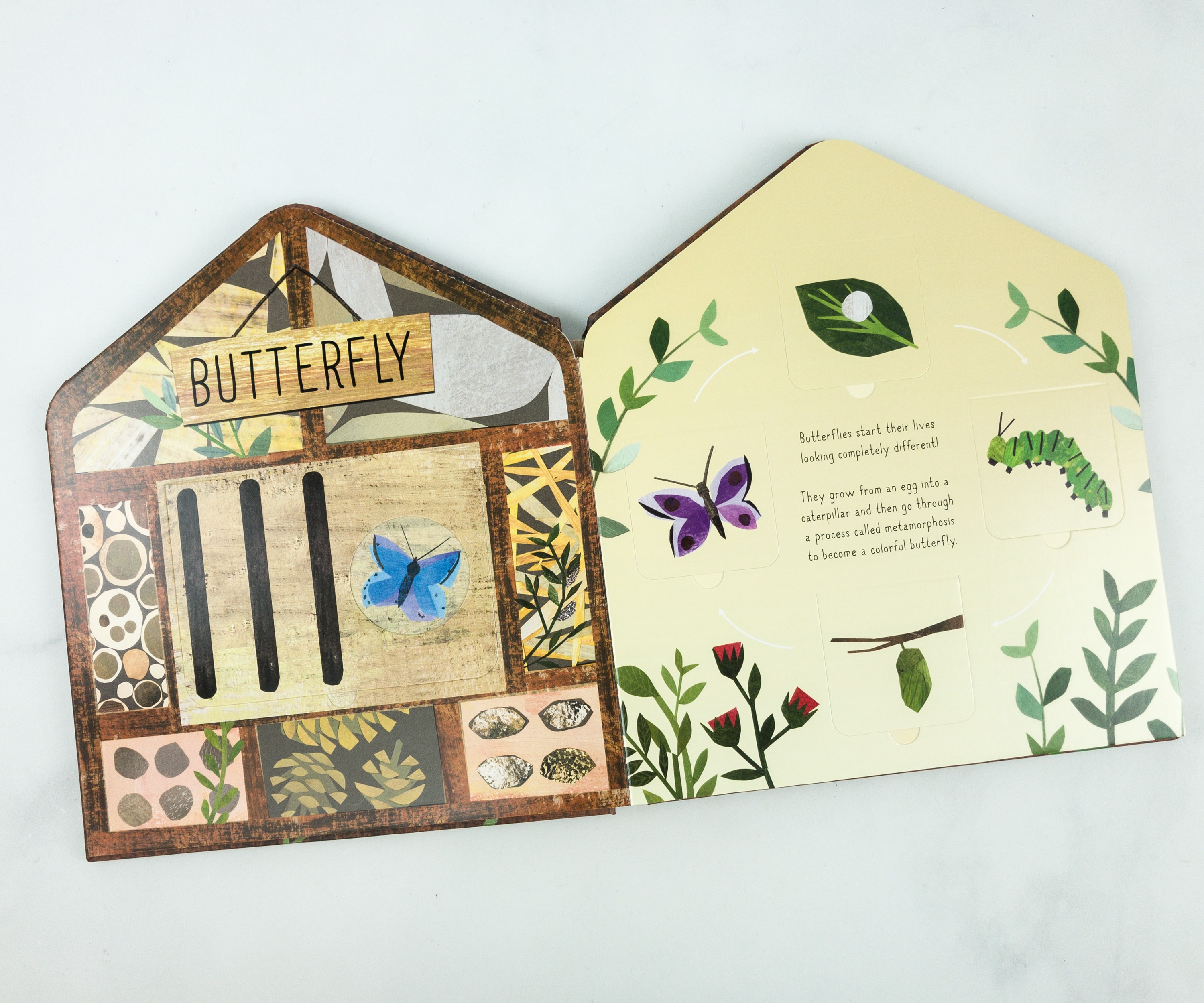 The book is really interactive too, that's why the kids love reading it over and over again!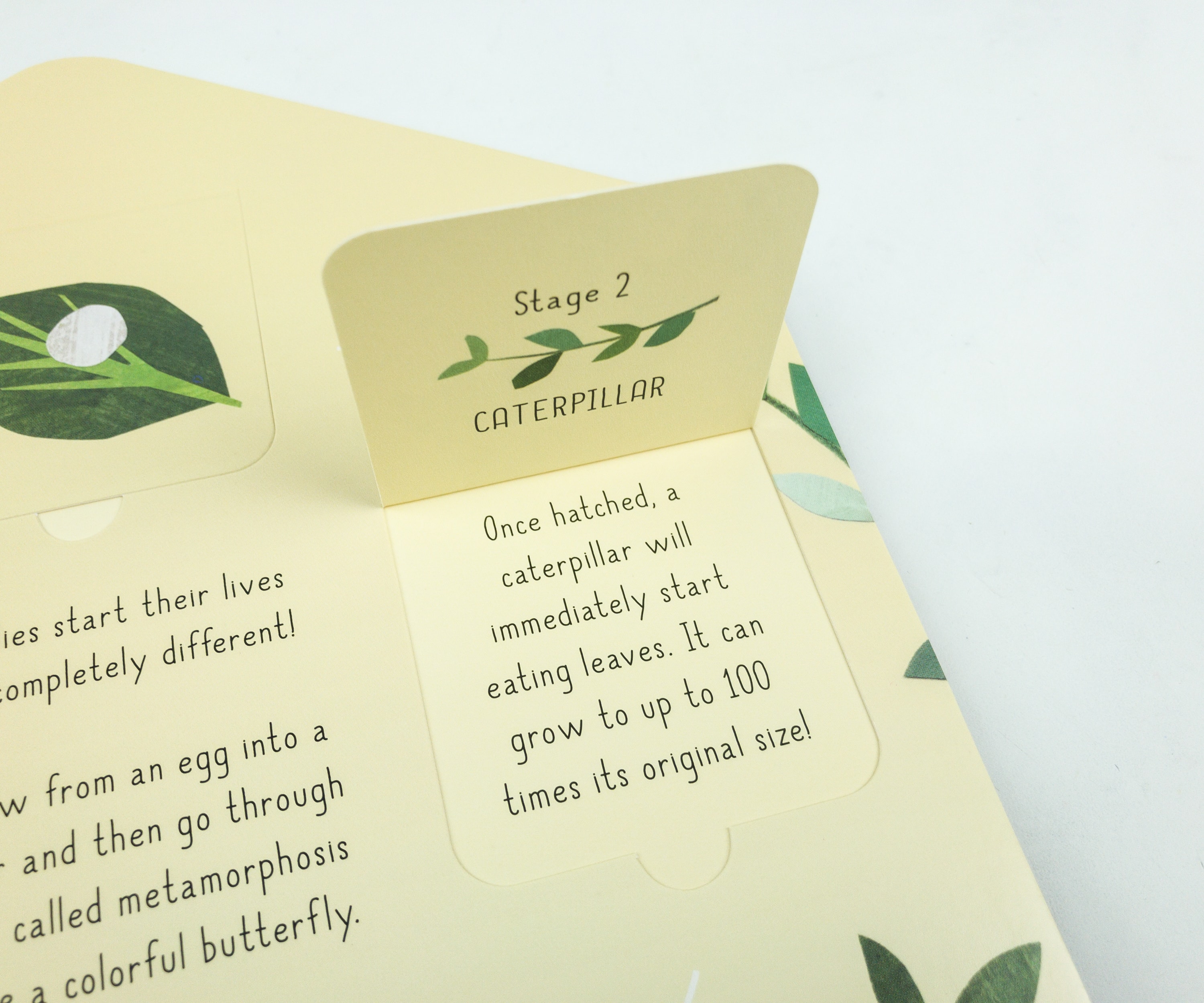 As you lift some flaps, you will learn more about the insects, and how to care for them.

If you love beetles, here's a page specially dedicated to them!

As you lift the flap of the image of the wooden crate, it reveals more information about the Beetles! So much fun!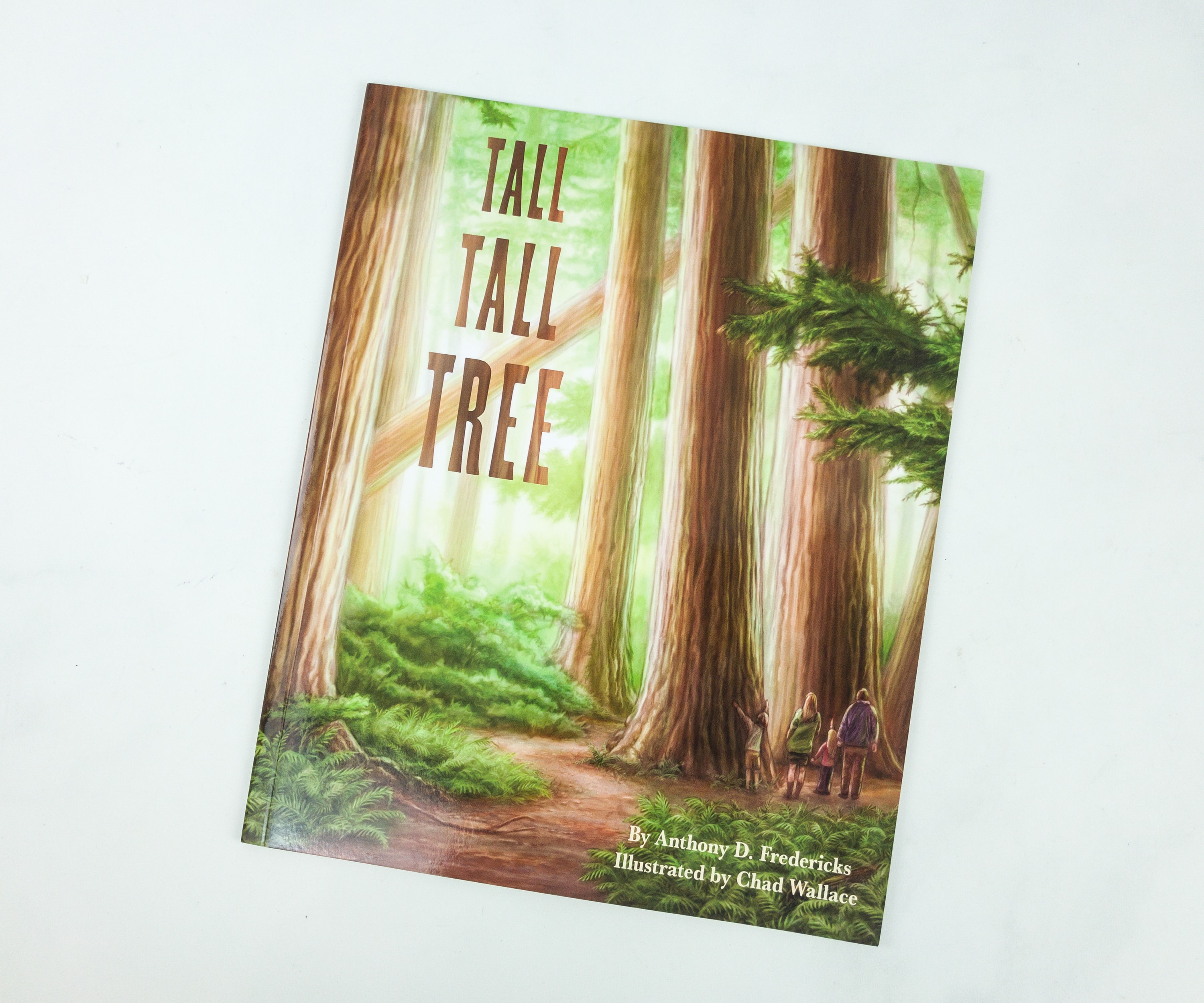 Tall Tall Tree by Anthony D. Fredericks ($16.10)
Complemented by STEM-based activity suggestions, an introduction to the amazing natural world of the giant redwood combines rhymes, gentle artwork and counting prompts that reveal the teeming life that can be found in and around the world's tallest trees. Simultaneous.
The book is about the life and importance of the tall, tall redwood tree!
One of the pages features a letter from the Northern Spotted Owl, addressing it to us, humans.
Aside from beautiful images, and nice rhyming words, the book also lets the kids count and learn more about numbers!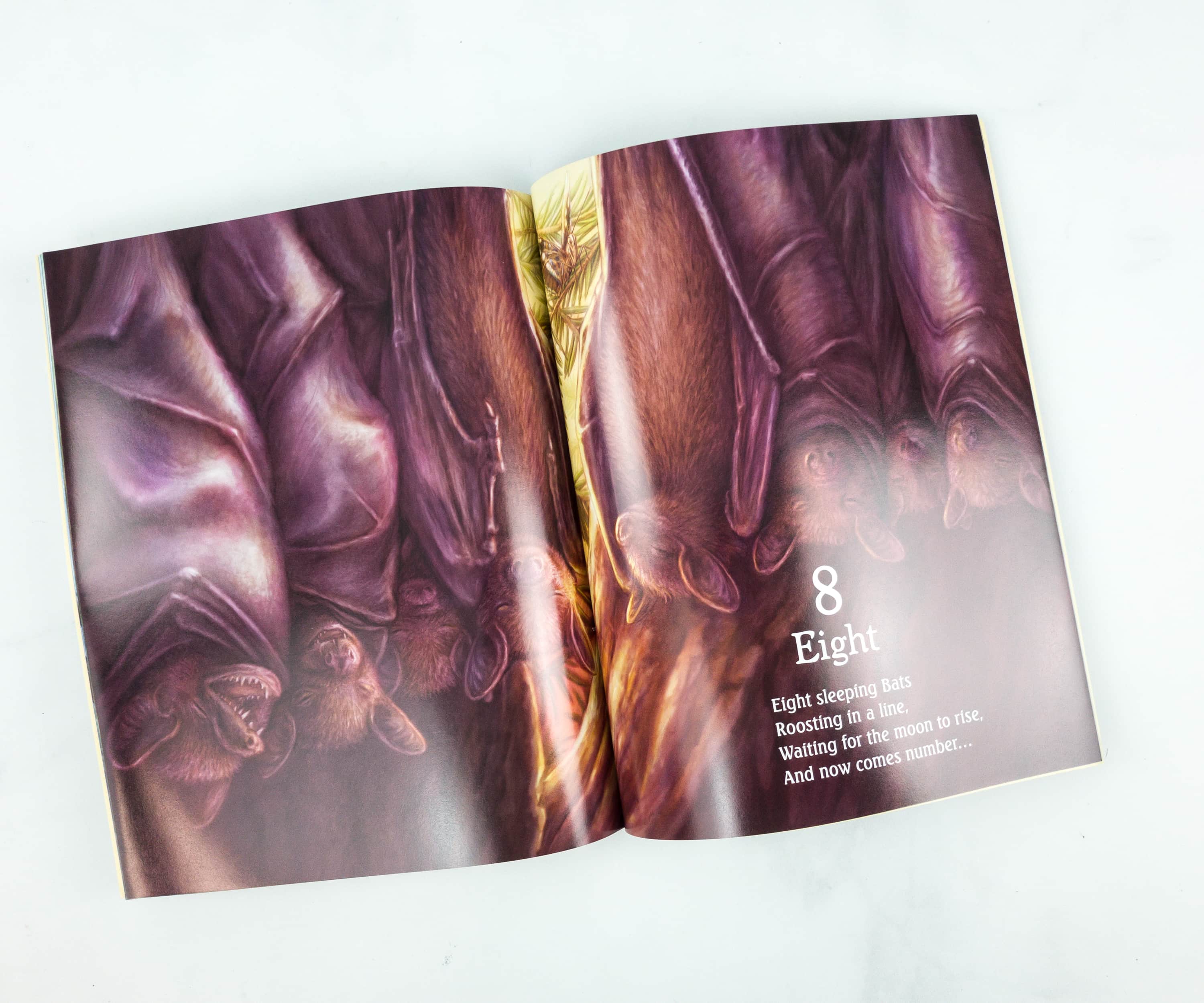 Here's the number eight, represented by sleeping bats! The kids are kind of creeped out by this illustration, but as they stare at the picture, they realized that they are just sleeping bats!

Not Quite Narwhal by Jessie Sima ($16.19)
In the tradition of Uni the Unicorn and Gaston, this heartwarming and adorable debut picture book tells the story of a young unicorn who was born under the sea to a family of narwhals.

Growing up in the ocean, Kelp has always assumed that he was a narwhal like the rest of his family. Sure, he's always been a little bit different—his tusk isn't as long, he's not as good of a swimmer, and he really doesn't enjoy the cuisine. Then one night, an extra strong current sweeps Kelp to the surface, where he spots a mysterious creature that looks just like him! Kelp discovers that he and the creature are actually unicorns. The revelation leaves him torn: is he a land narwhal or a sea unicorn? But perhaps, if Kelp is clever, he may find a way to have the best of both worlds.

Told with heartwarming illustrations and spare, sweet text, Jessie Sima's debut picture book is about fitting in, standing out, and the all-encompassing love of family.

This book is all about the cute land narwhal… or a sea unicorn? Whichever he is, he's a cute creature!

We love unicorns so this book is an automatic favorite!
Also, the kids learned that there are sea creatures that looked like their favorite mythical creature! They may not be as colorful, but they are sure adorable.

We definitely love this page where Kelp saw creatures like him! And it's all rainbows and unicorns! Kelp thought they are called land narwhals, as he grew with these sea creatures. One unicorn corrected him of what they truly are, and that he is also one of them. It's a nice story about finding your real identity and standing out.
The Storm Whale in Winter by Benji Davies ($16.99)
In this sequel to The Storm Whale, the boy, Noi, is caught in a storm at sea and his whale friend comes to his rescue.

When Noi's dad sails out on one last fishing trip before winter, Noi waits for him at home. But as the storm worsens and his dad does not return, Noi decides to go looking for his dad. But the storm is powerful and dangerous, and soon Noi, too, is stuck in the icy sea. When it seems that all hope is lost, a friend comes to help Noi and his father. Poignant and evocative, this is a beautiful celebration of friendship and family, and the special bond between a father and son.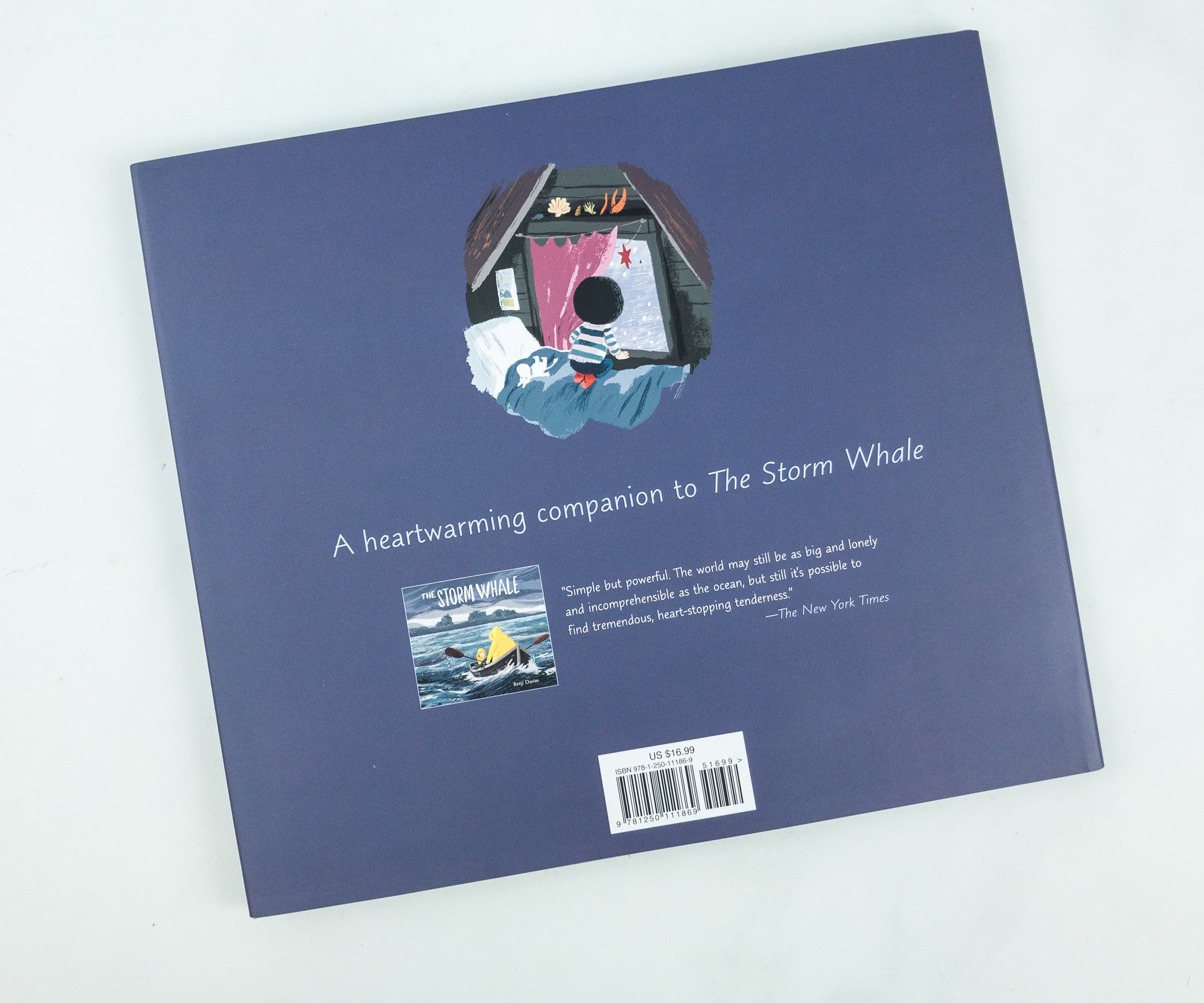 This book is a sequel to Storm Whale, but you can still enjoy the story even without reading the first book. The Storm Whale arrived in a previous box!

The story is about the boy Noi, who wants to save his father from the storm. A synopsis is printed on the flap of the book jacket.
The book has cute illustrations and simple text that's great for reading out loud.
It's a sweet story about friendship and the great relationship between a father and son. So heartwarming.
This is actually a nice collection of books! They don't just teach kids morals for everyday life but also provides knowledge and understanding about our planet and the other living creatures we are sharing it with. My kids' favorites are the Bug Hotel and Not Quite Narwhal! Overall, the books are fantastic and my kids love them, so I guess we have to keep them all. Literati sends books worth keeping month after month and we're really happy about it!
Any thoughts on Literati?