Literati is a monthly book subscription box for children that works similar to Stitch Fix. For a monthly fee of $9.95, you'll receive 5 books to try out for a week. You can purchase the ones you love and return the rest (in totally new condition) in the enclosed prepaid mailer (shipping is free in both directions).
You can get 5% off when you decide to keep all the books! There are also categories for each age bracket: Club Neo is for newborn to 1 year; Club Sprout is for children ages 2-3; Club Nova is for kids 4-6, and Club Sage is for those 7-8 years old.
This is a review of the Club Nova box for kids 4-6.
DEAL: Get $25 in account credit to put towards books when you sign up! USE THIS LINK to get the deal.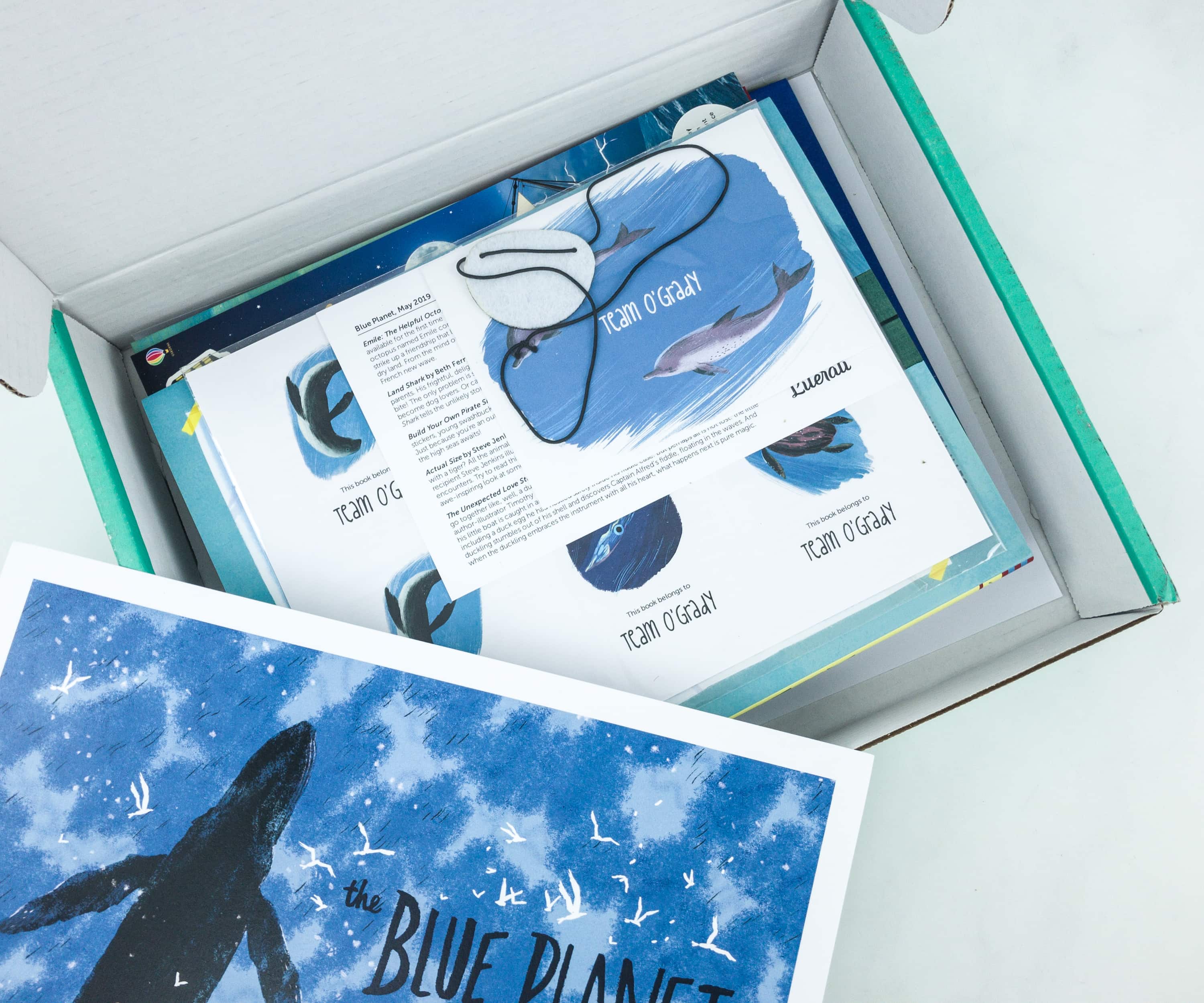 There are lots of books in store for us! The box looks full, and the contents are all neatly packaged.
There's no longer a padded mailer. Instead, you can use the teal box itself if you want to return some of the books. You'll also receive a tape and a prepaid postage label for the box.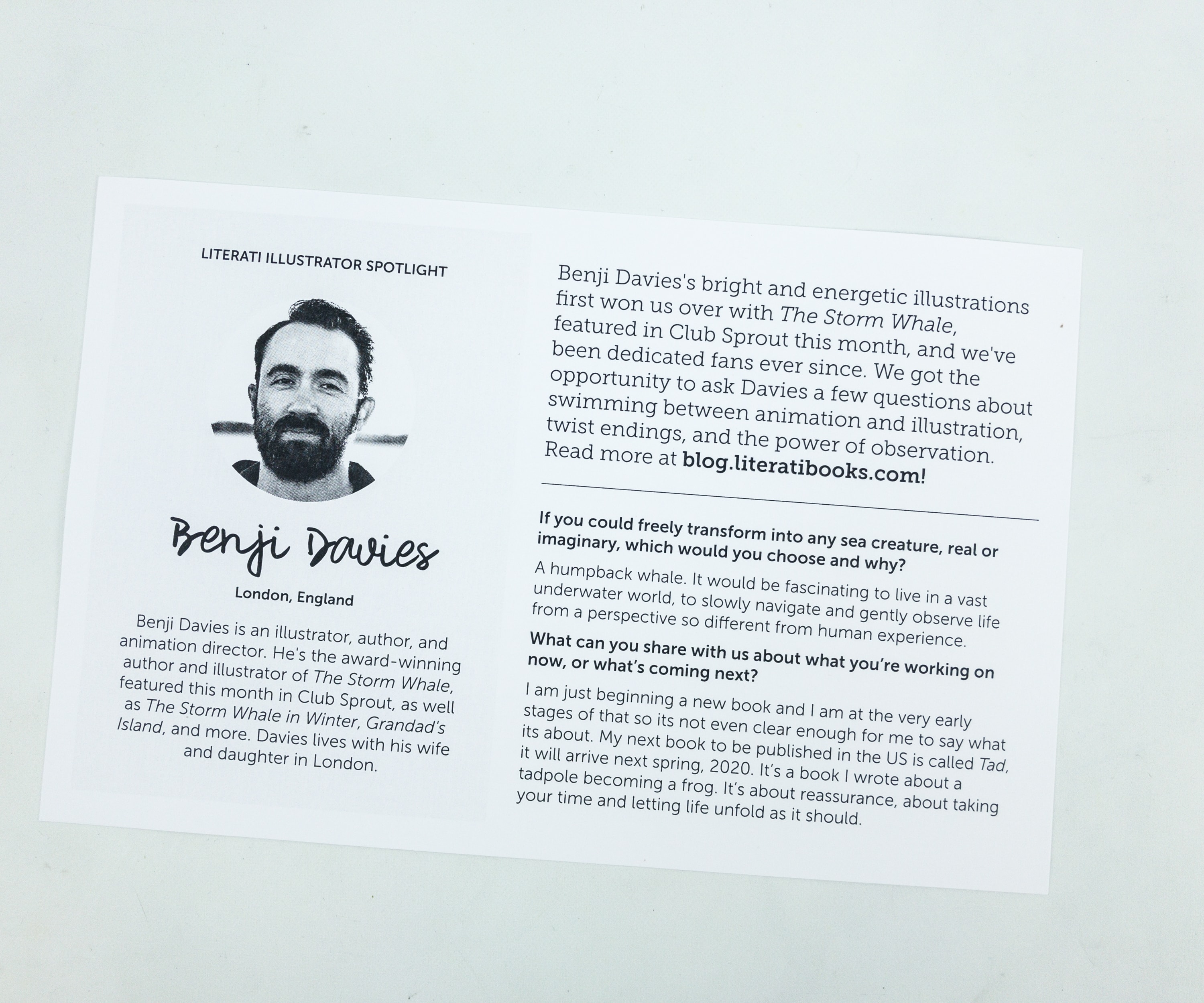 The featured illustrator creates new artwork for the monthly themes. This month's illustrator is Benji Davies.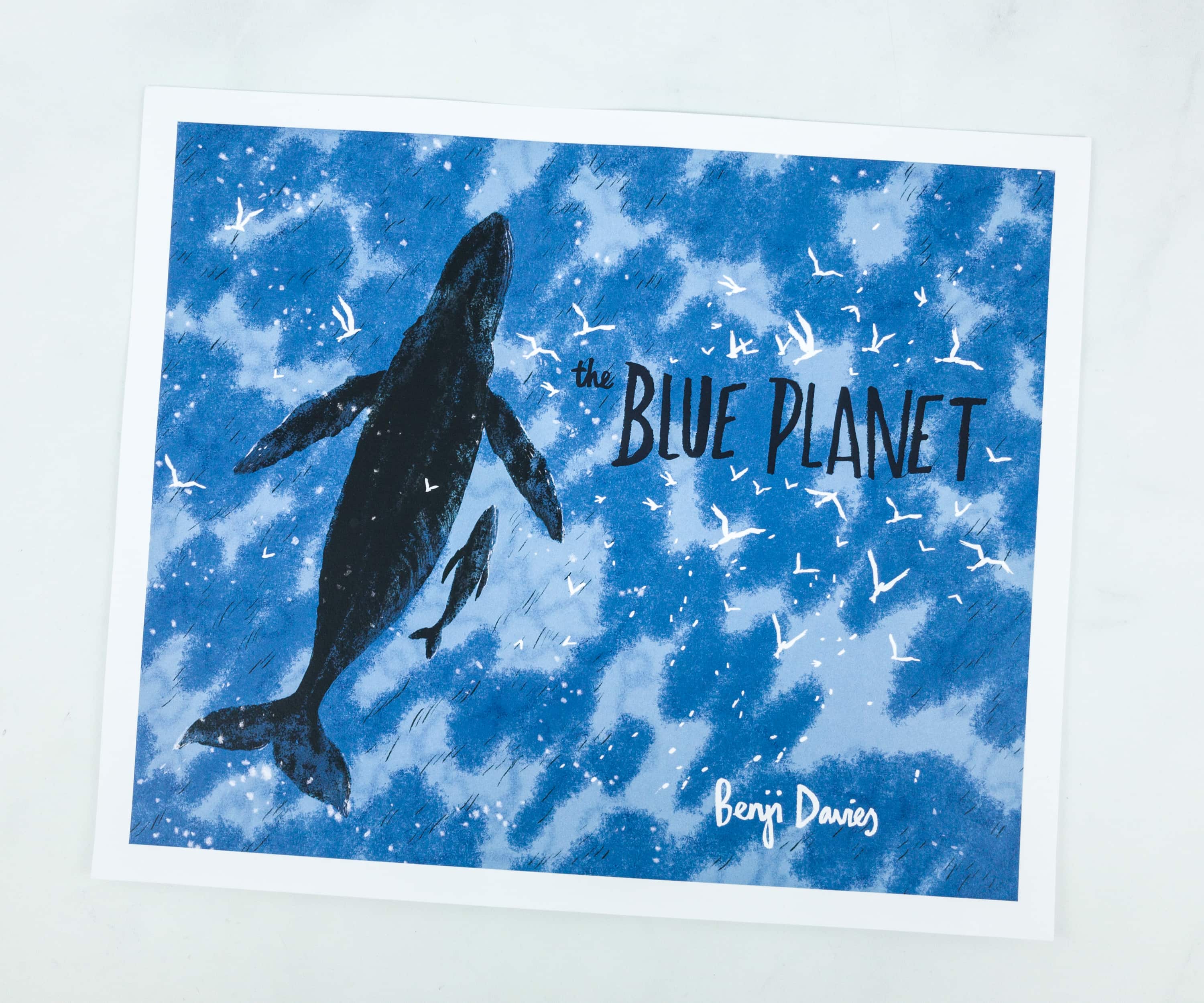 A full-size print comes with the box, along with free shipping. Although I don't love that the fee doesn't apply to a full box purchase, this high-quality print makes it more worth it. Also, the theme for this month is The Blue Planet!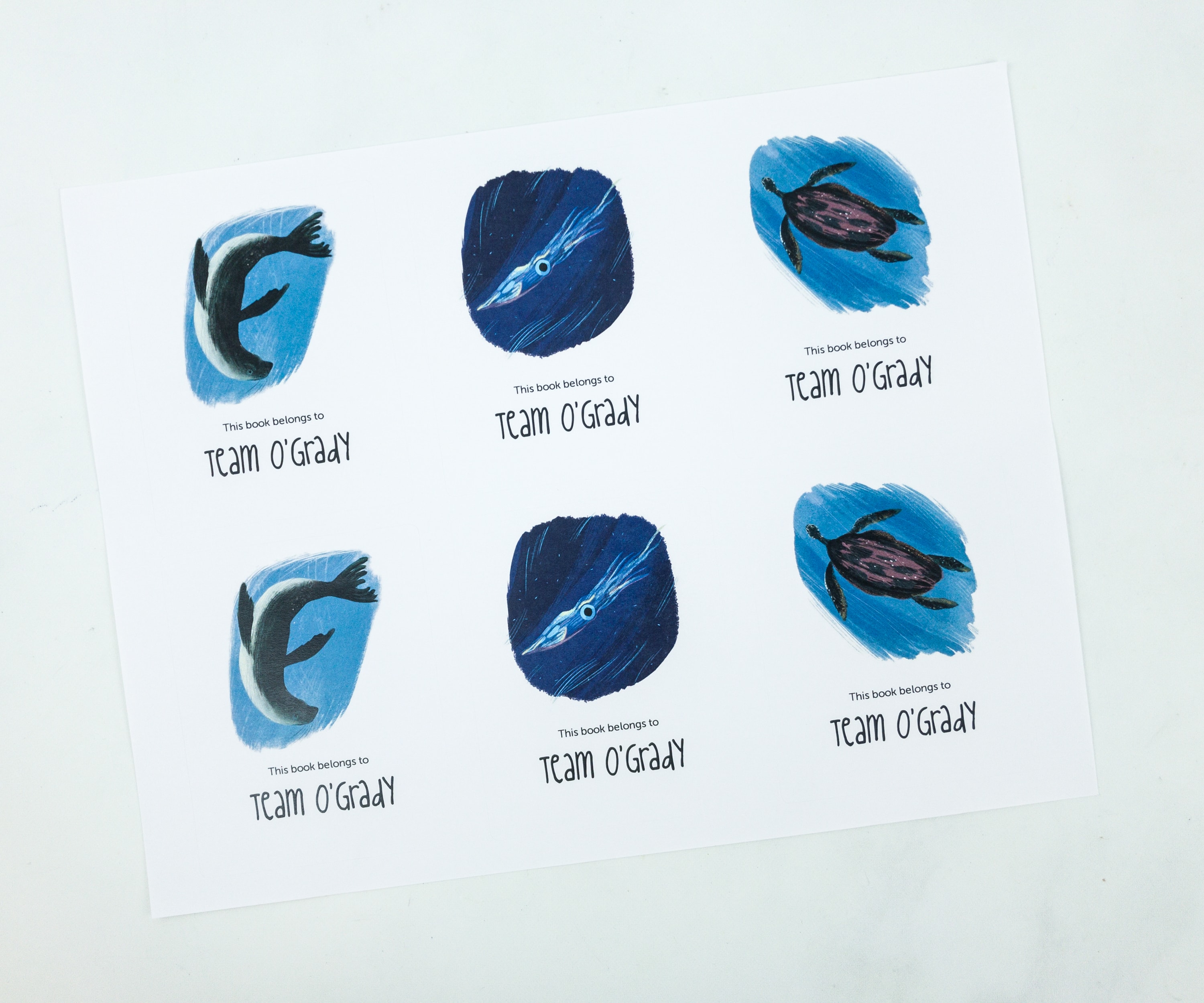 They included a sheet to help us label the books, and let others know that they're ours when we decide to keep them. They're really adorable!
There's also a listing of the book prices. If you decide to keep everything, you'll get 5% off. The subscription has a $9.95 non-refundable fee. According to Literati "it covers shipping both ways, allows the curators to invite a new world-renowned illustrator each month to draw personalized bookplates and a unique print for members, and covers other themed surprises that are included in the box." Since the print is now full size and high quality, we are digging that change. It includes the shipping back and forth too.
There's a cute note from Team Literati.
They included an eye patch in this month's box!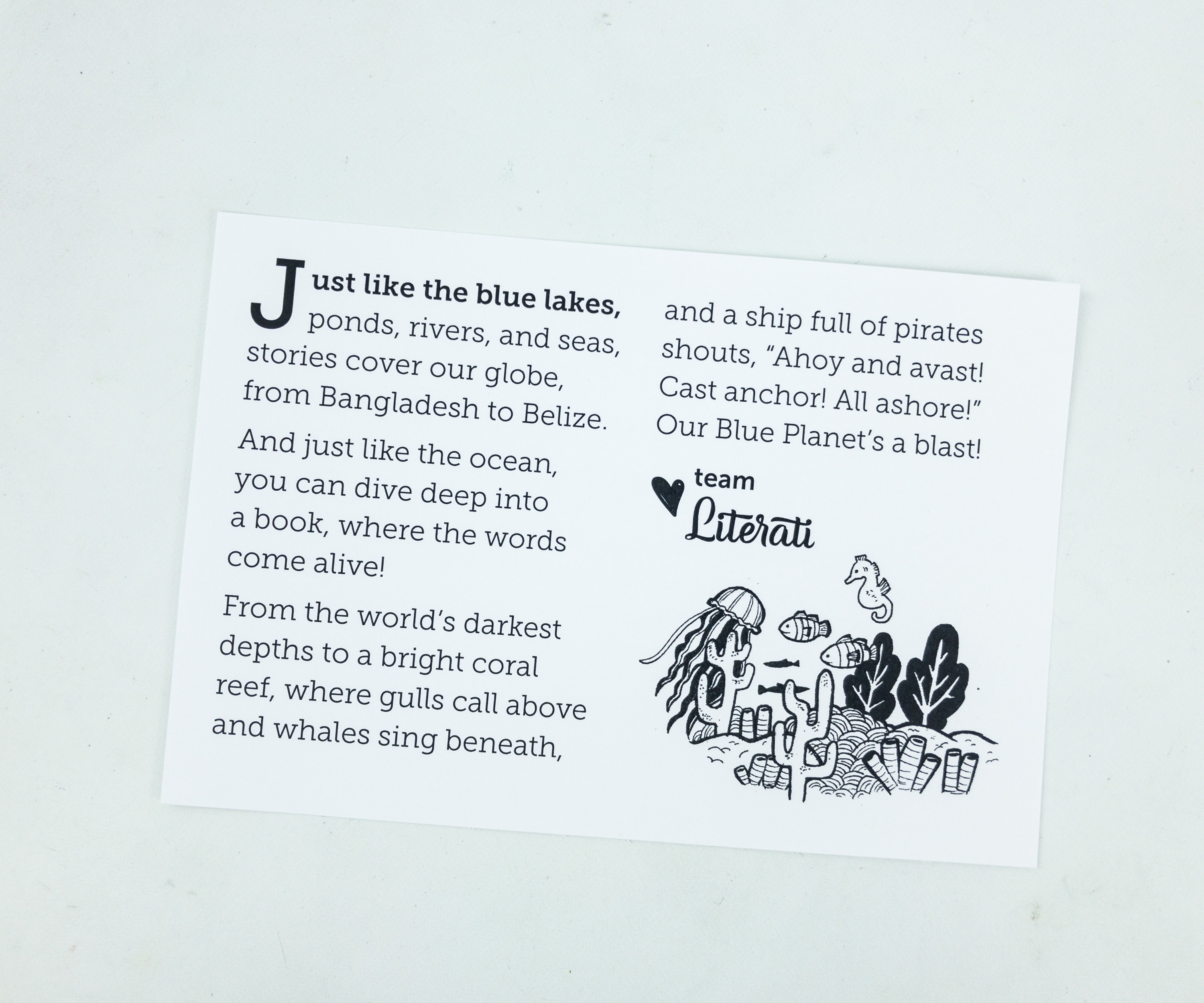 The note tells us about the planet that we can discover.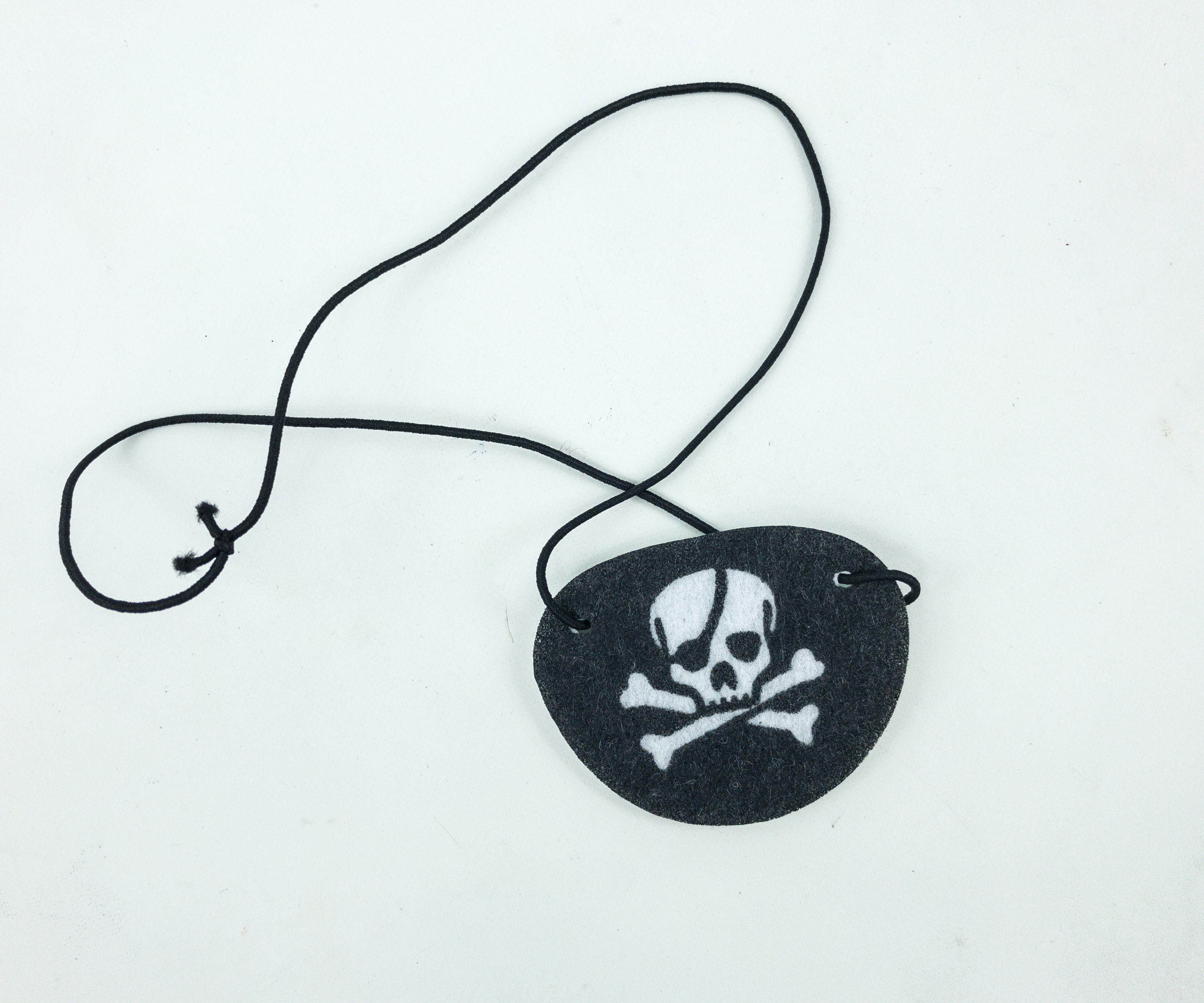 The eye patch has the skull and crossbones symbol that the pirates are known for.
There's also an info card about the five books sent to us this month. The card lists the titles with a brief description for each.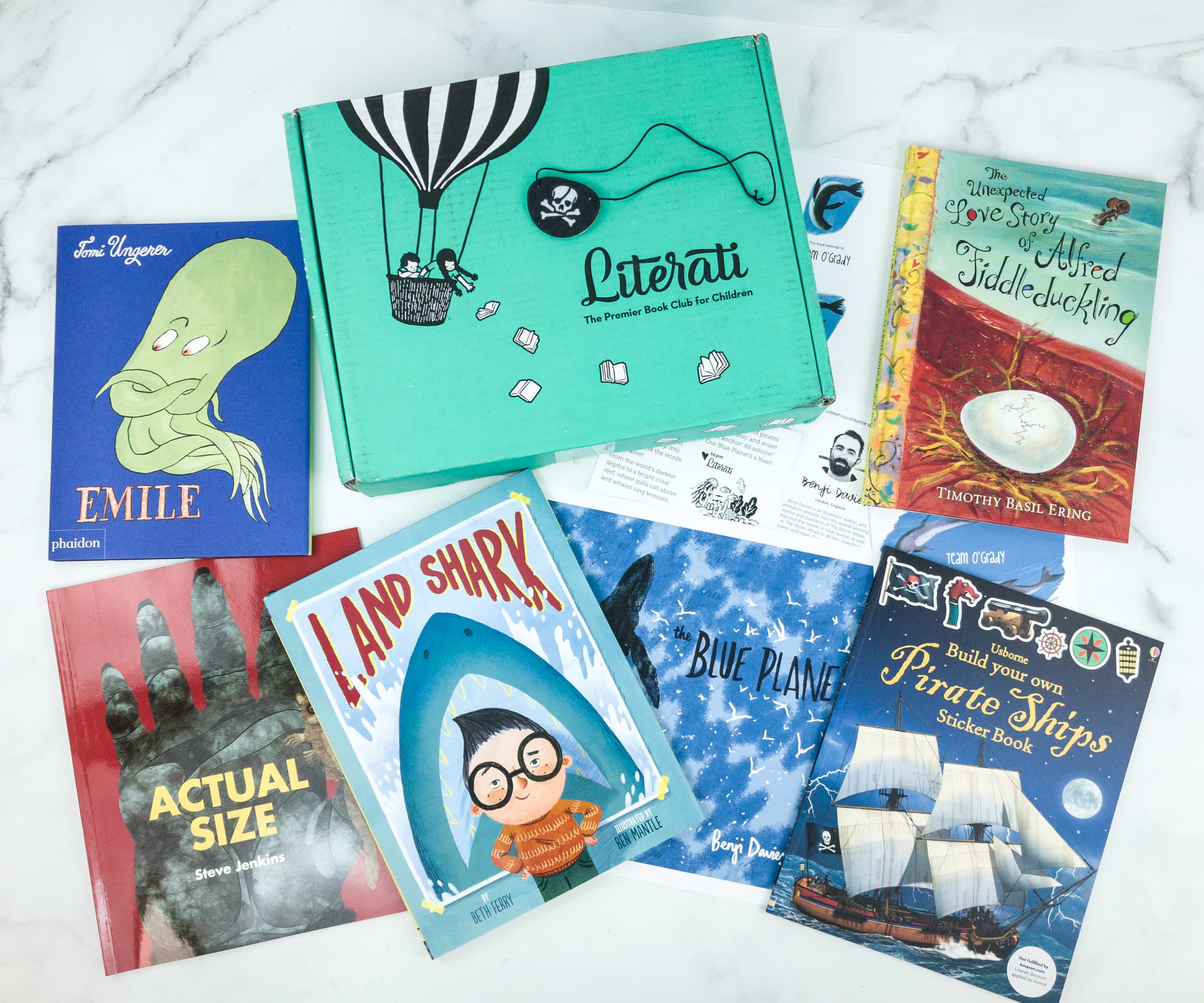 Everything in the box!
Emile by Tomi Ungerer ($14.73)
Emile is a charming tale about an eight-legged hero that will delight two-legged readers of all ages.  From Tomi Ungerer, one of the world's most famous and best-loved children's authors.

Emile is an eight-legged hero who has twice as much courage and four times as many legs as most people – except, of course, other octopuses.

When deep-sea diver Captain Samovar is attacked by a ferocious shark, Emile comes to his aid. Grateful to his rescuer, the Captain invites him to stay at his home, where Emile sleeps in a bathtub full of salt water. Emile turns out to be a fantastic octopus: he is a gifted musician (able to play three instruments simultaneously) and a great lifeguard, teaching children to swim and saving people from drowning. One day, Emile and the Captain, who works on a police launch, encounter a suspicious-looking boat in the ocean, with a dangerous group of smugglers on board…

A picture book for ages 5-8.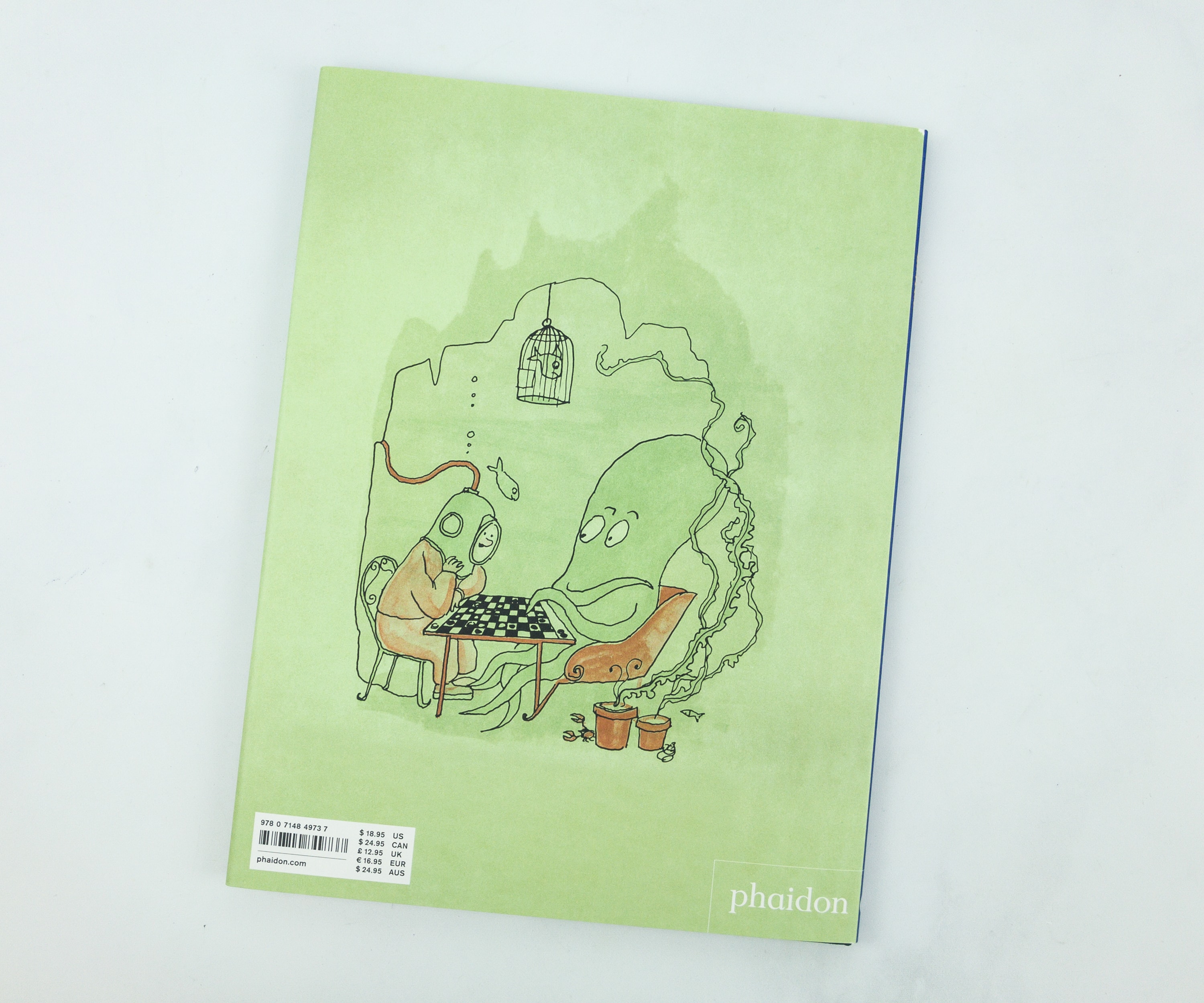 It is a fun story of friendship between an eight-legged hero, Emile, and a human named Captain Samovar.
I love how the author used a less-loved creature, and showed us its different talents along with bravery!
Even though the colors on the images are limited (green, black, white, and hints of pink), the illustrators captured the essence of the story well!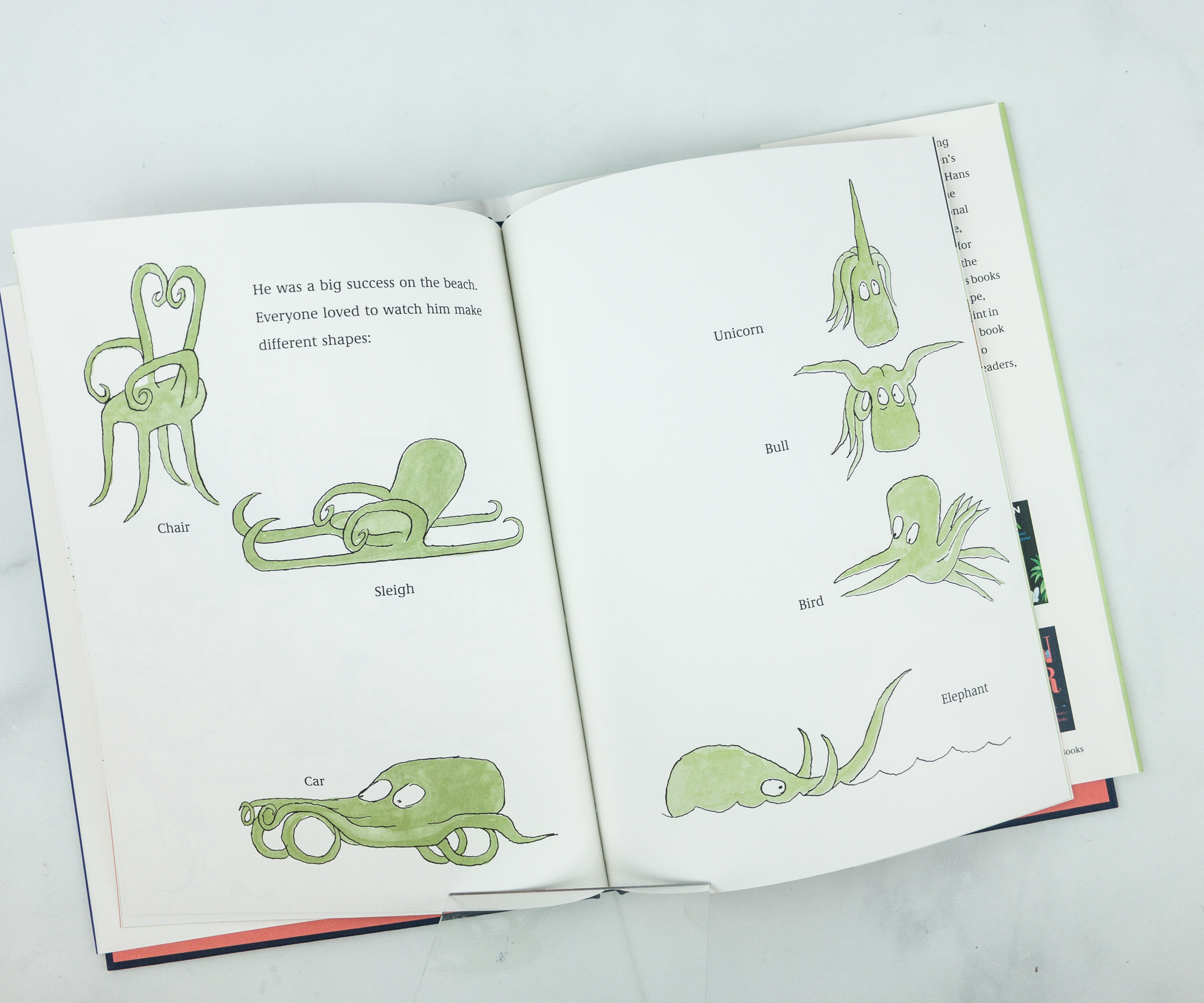 The kids loved Emile, he can be almost anything and he's got cool talents too. But they also feel sad about his situation, especially when he longs to go home underneath the sea.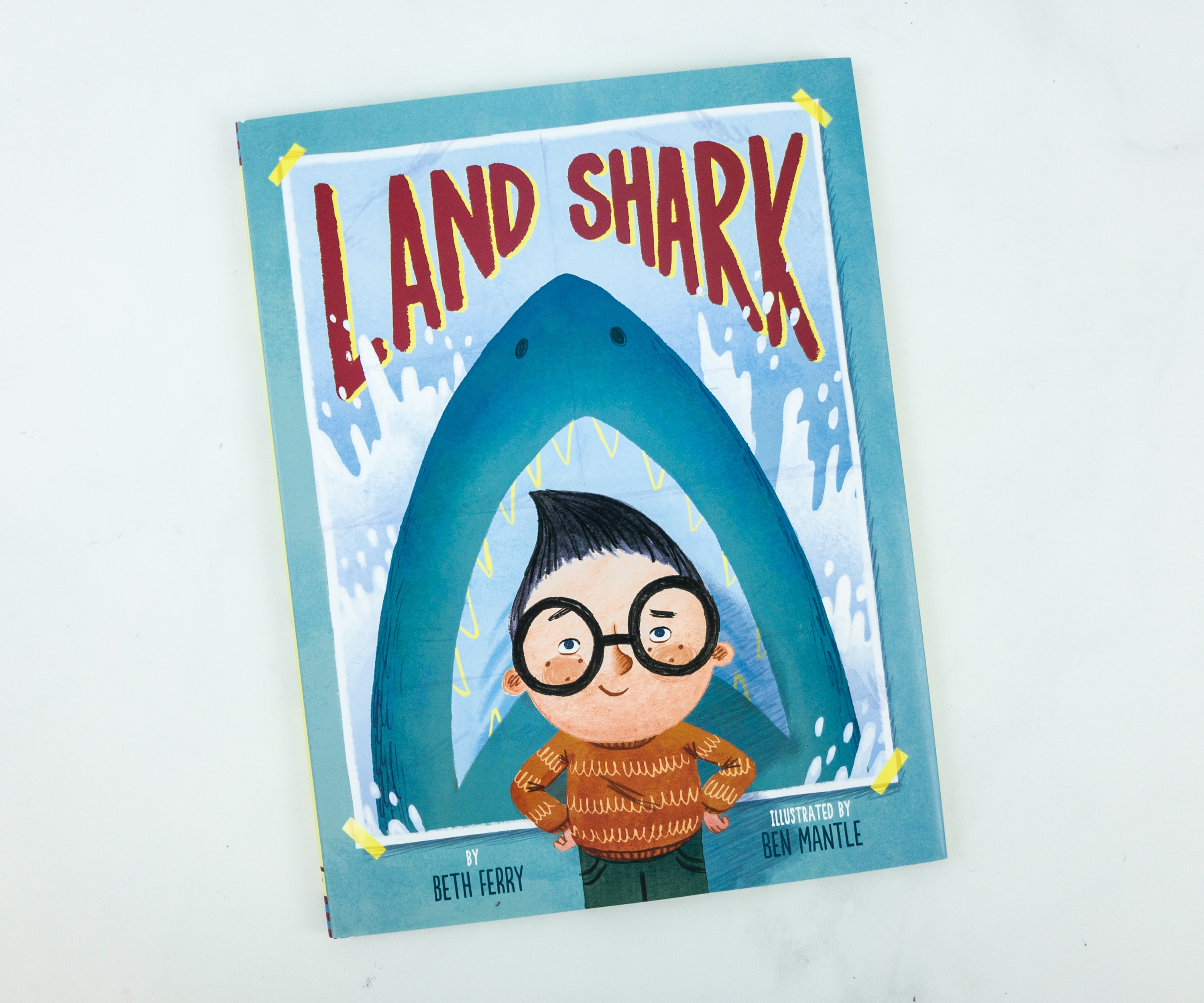 Land Shark by Beth Ferry ($10.05)
The only thing Bobby wants for his birthday is a pet shark. So you can imagine his disappointment when his parents get him…a puppy. Everyone knows shark lovers can never become dog lovers. Or can they? Full of humor and heart, this book explores the idea that sometimes, getting exactly what you don't want turns out to be exactly what you need.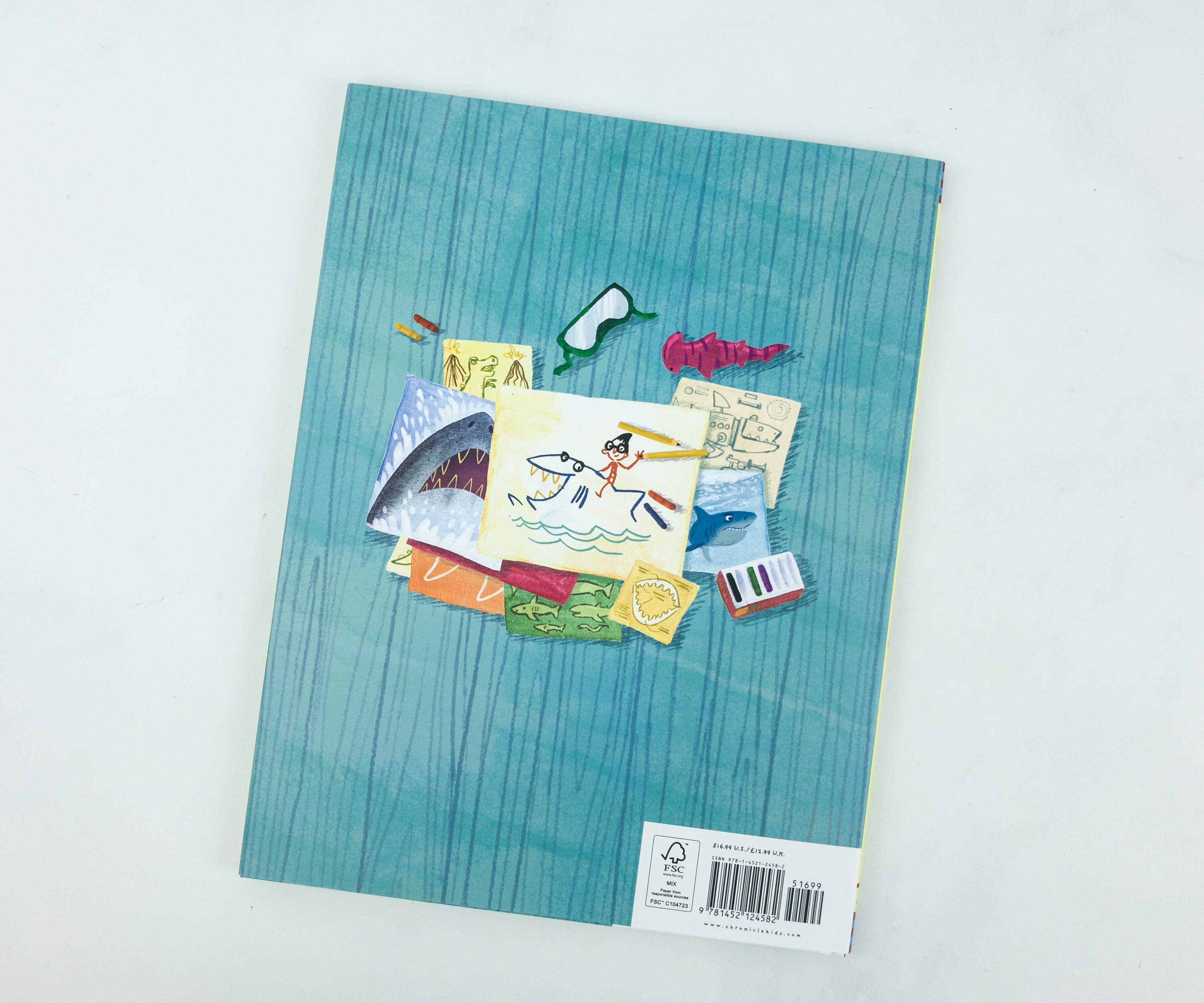 The story is about Bobby, and he's hinting about the pet that he wants for his birthday. The back cover already gave us a hint!
The flap of the dust jacket shows Bobby and his plans: step 1- convince his parents, and step 2- get a shark!
My kids enjoyed the colorful illustrations. The sharks on this page look amazing.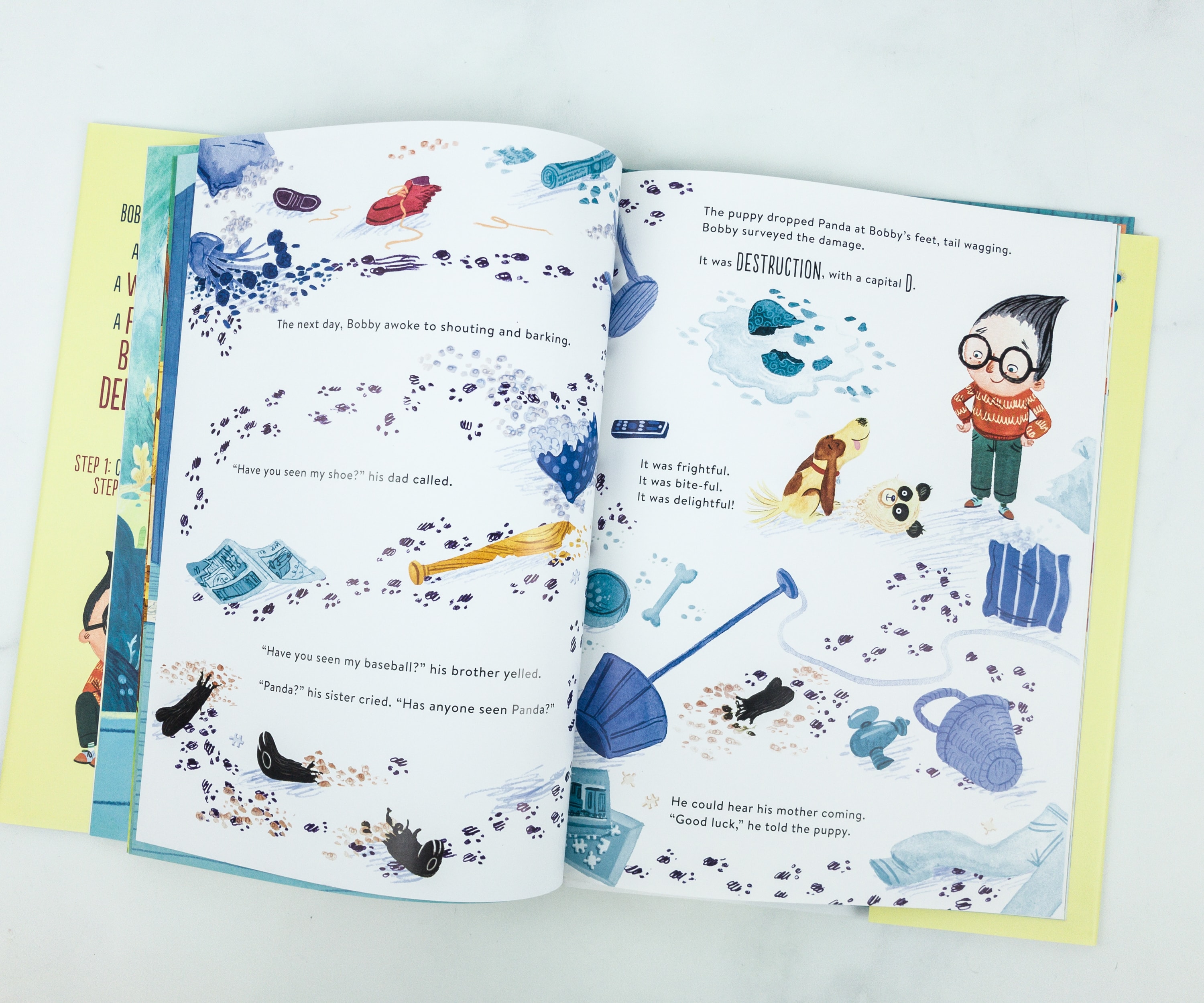 Despite all the hints that Bobby had, he got a different pet… A puppy! This was a fun read that made my kids giggle a lot!
Usborne Build Your Own Pirate Ships Sticker Book ($8.85)
A construction toy in sticker book form with lots of different types of pirate ships to build using the stickers provided. Satisfyingly stylish and detailed artwork will appeal to children of all ages.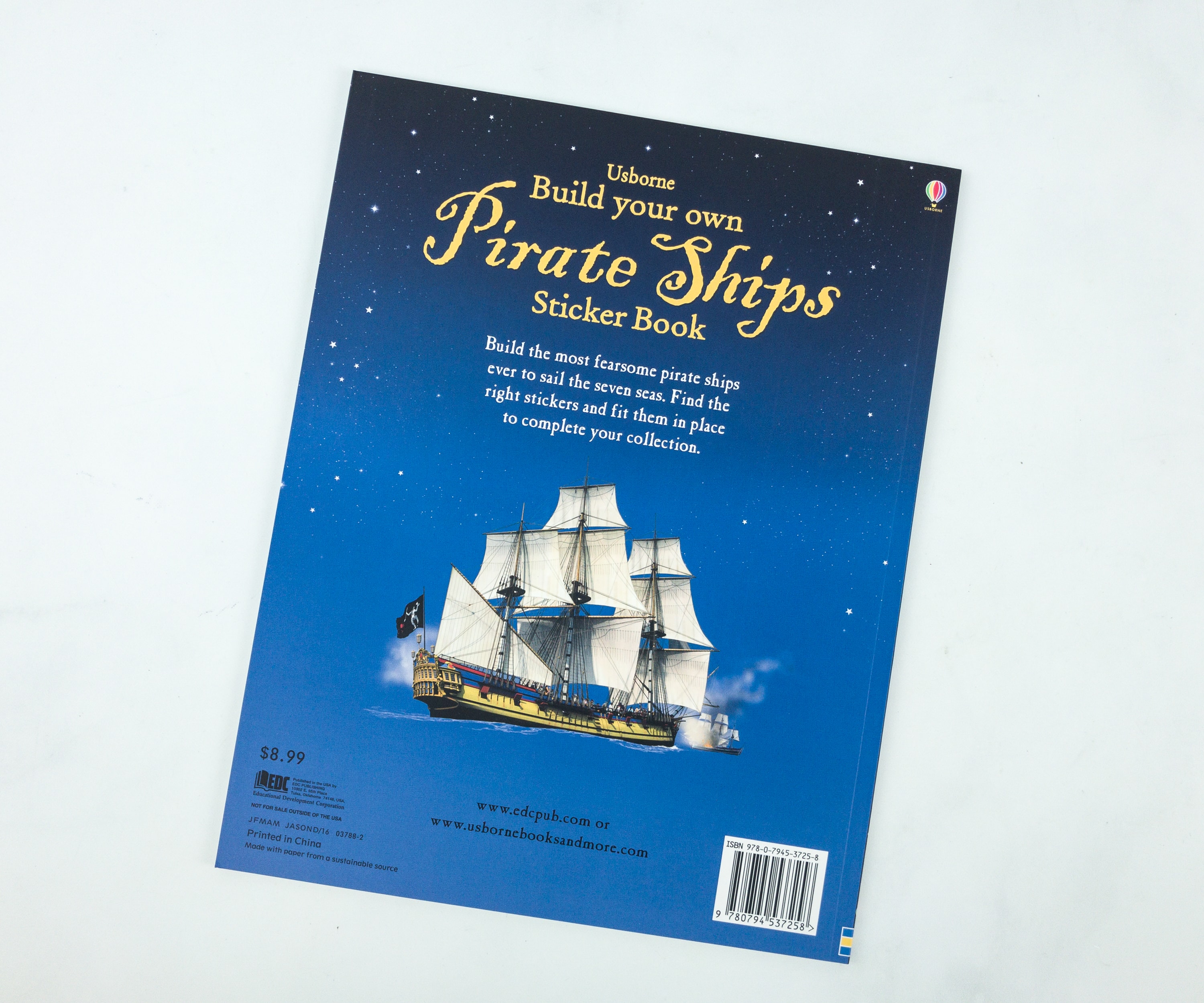 My kids got excited because the next book isn't just something that they'll read, but an activity book that they can work on.
It contains lots of pirate ships that they can build and decorate! This page presents all the contents of the book and gives us an insight into the life of pirates.
Pirates were bandits of the sea. They plundered merchant ships and pillaged coastal towns, looting anything they could trade when they got back to the port. Many of their victims surrendered without a fight, but those who didn't soon wished they had…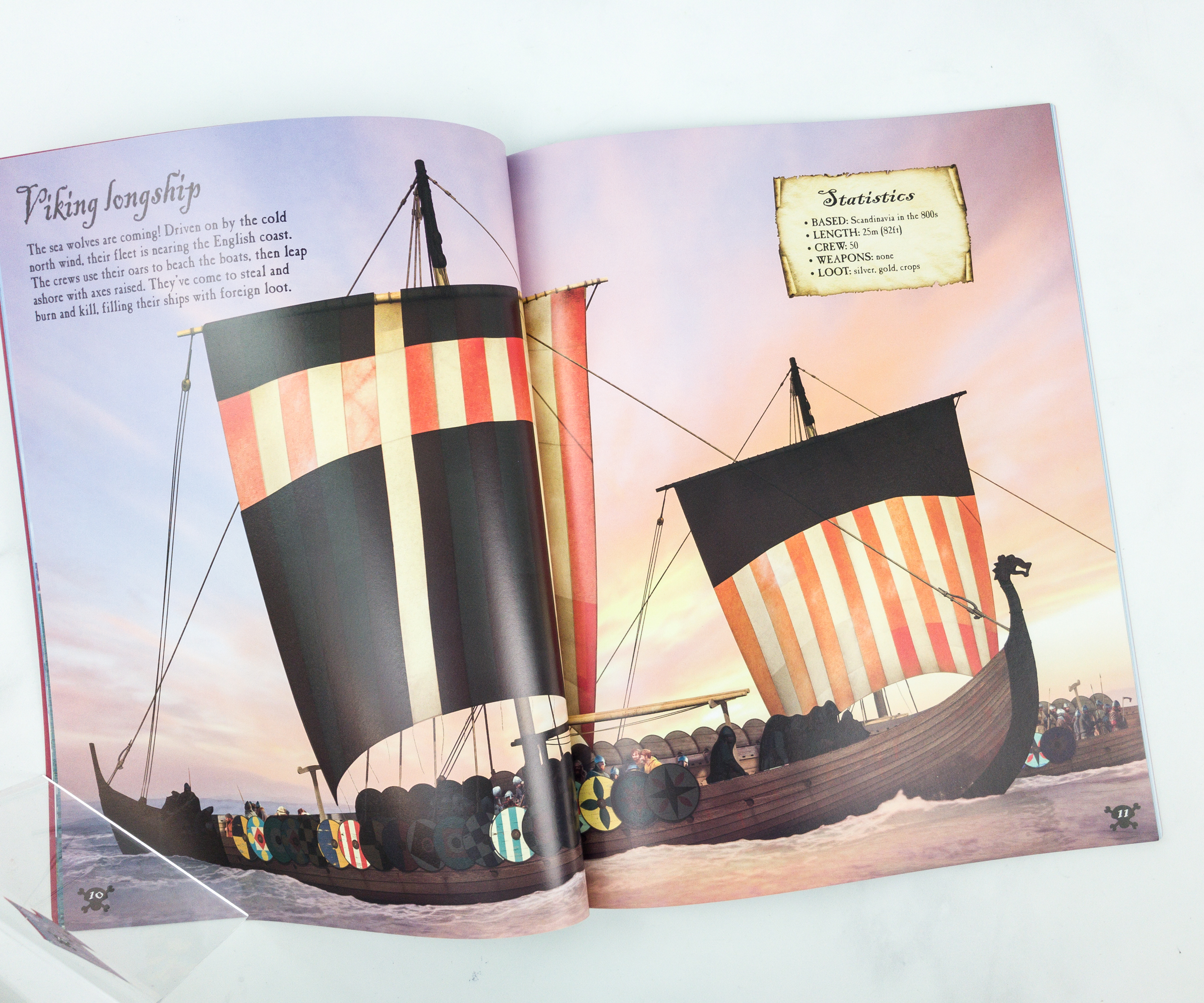 One of the featured pirate ships on this book is this Viking Longship, owned by the sea wolves. This fleet is nearing the English Coast.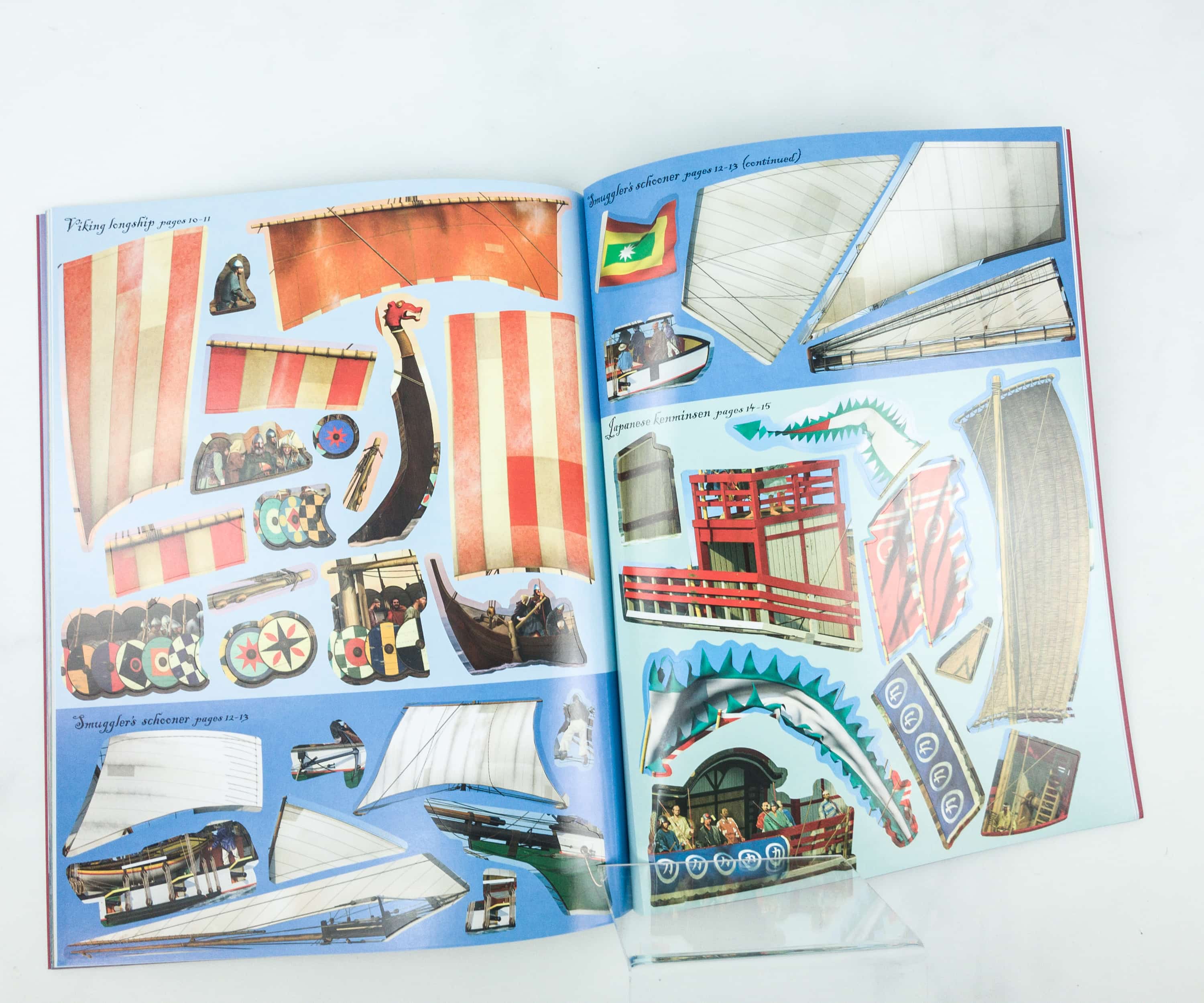 Here are the materials that the kids can use in building their own Viking Longship!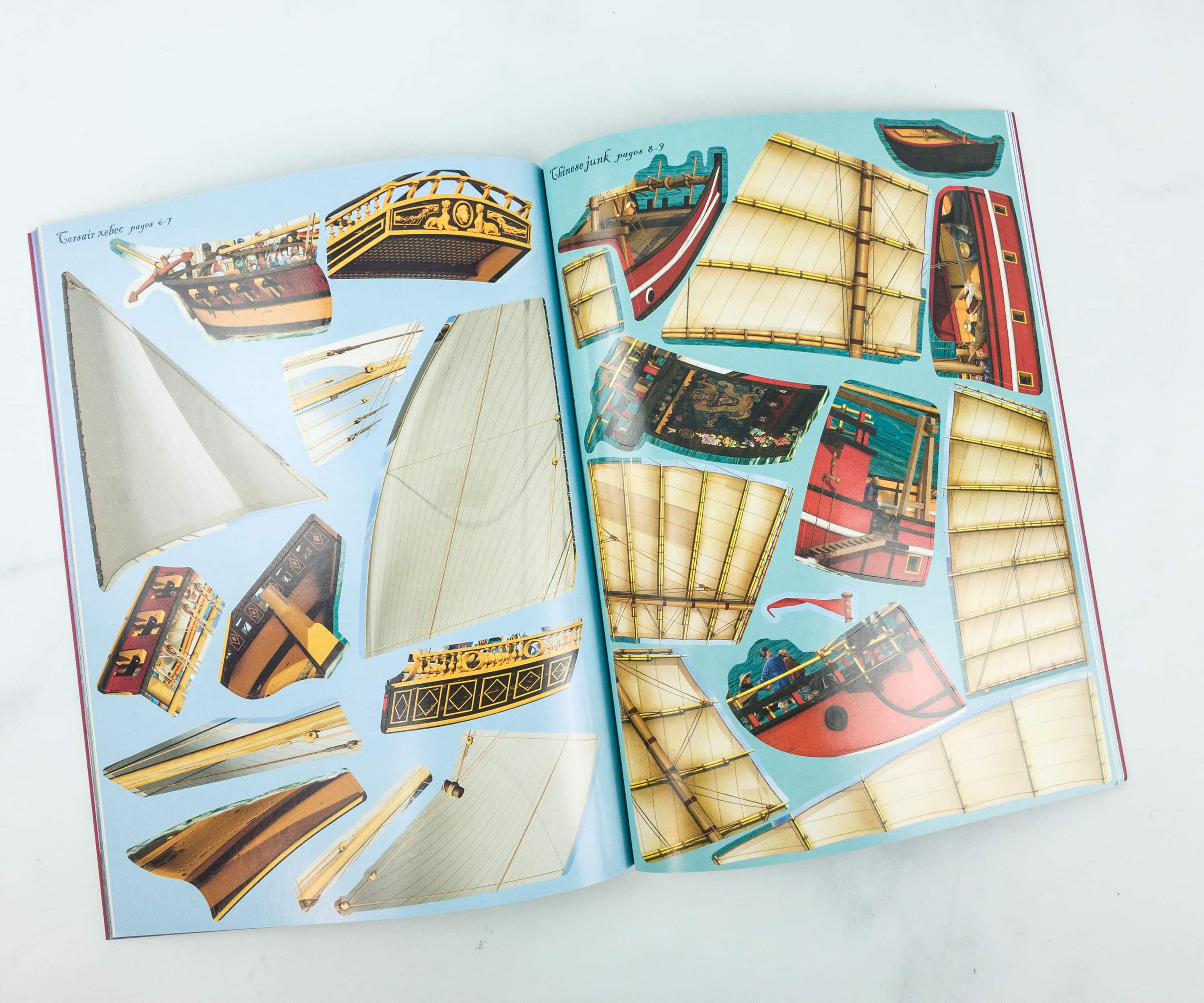 Meanwhile, this page has the materials for building the Chinese Junk!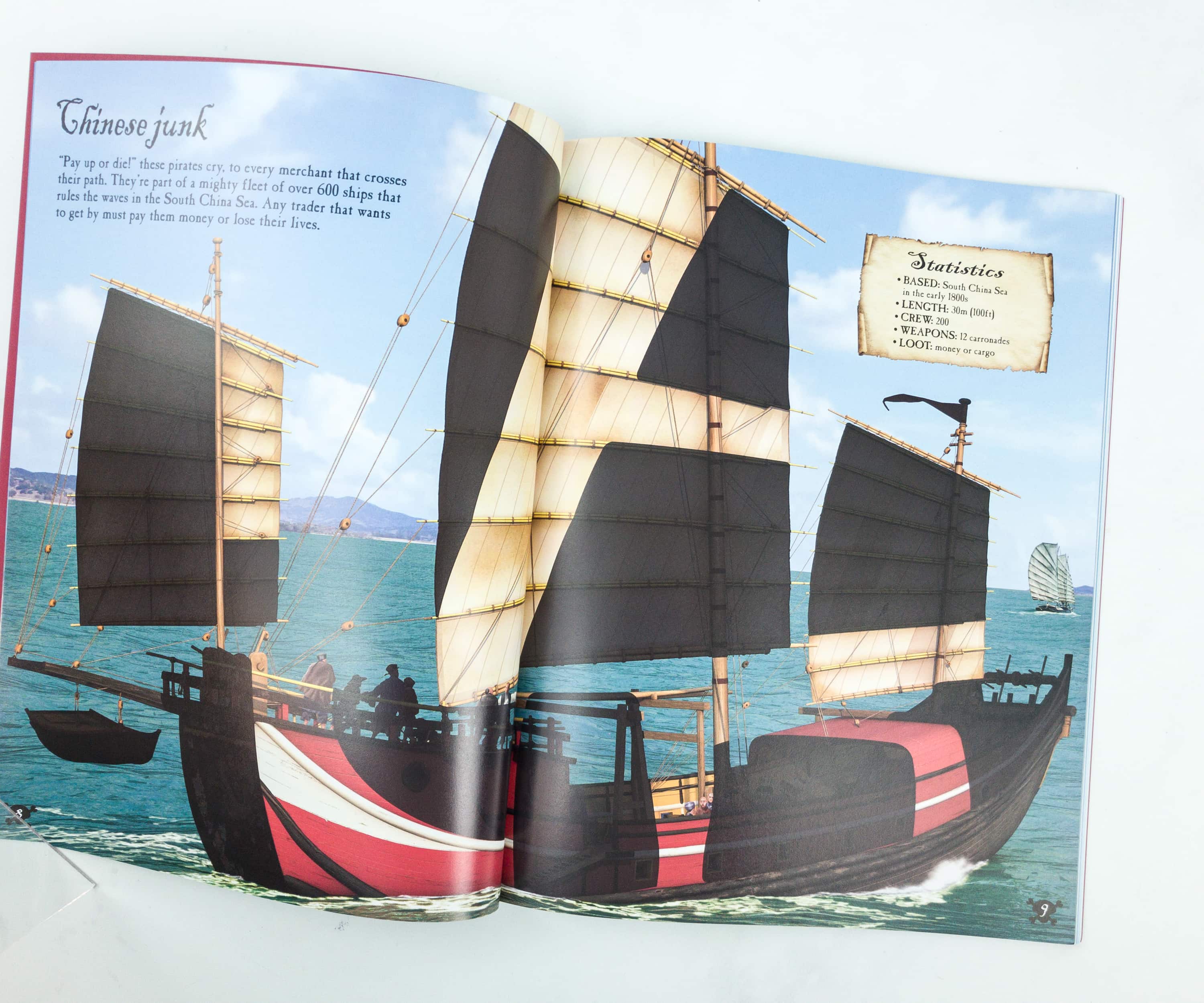 The Chinese Junk rules the waves of the South China Sea, and any traders that want to get by must pay them with cold cash, or it'll cost their lives. That's scary!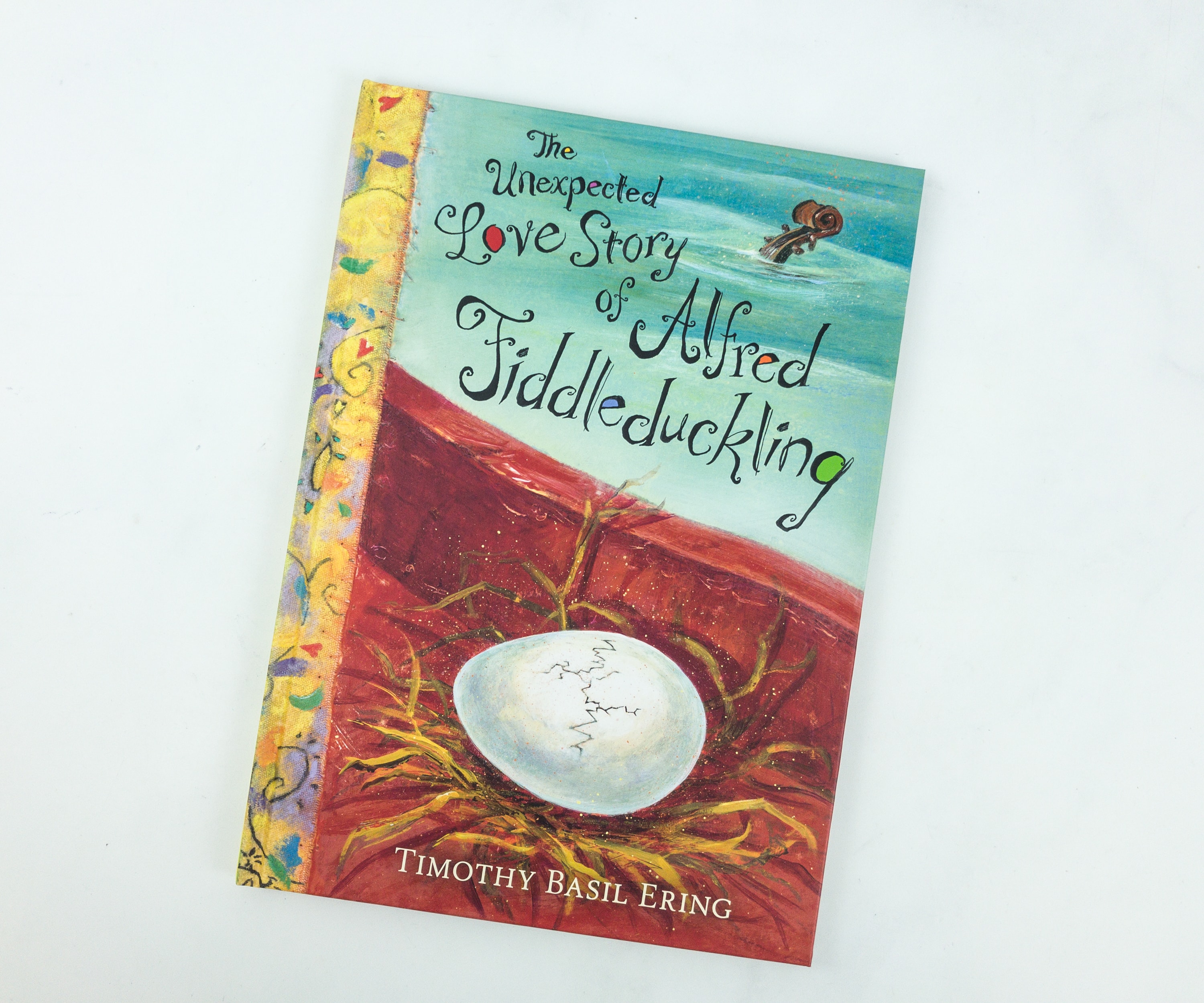 The Unexpected Love Story Of Alfred Fiddleduckling by Timothy Basil Ering ($13.82)
Expect something unexpected when a duckling lost at sea adopts a musical friend in a whimsical, heart-lifting story from Timothy Basil Ering.

Captain Alfred is sailing home with new ducks for his farm when his little boat is caught in an unexpected and mighty storm. Everything aboard the ship is flung to the far reaches of the sea, including the very special and beautiful duck egg he had nestled safely inside his fiddle case. But perhaps all is not lost: the little duckling stumbles out of his shell and discovers Captain Alfred's fiddle, floating not too far away in the waves. And when the duckling embraces the instrument with all his heart, what happens next is pure magic. Through an enchanting read-aloud text and beautiful artwork, award-winning author-illustrator Timothy Basil Ering shares a thrilling and fantastical story of a farmer, a gentle old lady, a dancing dog, and one brave, tiny duckling that will warm the heart.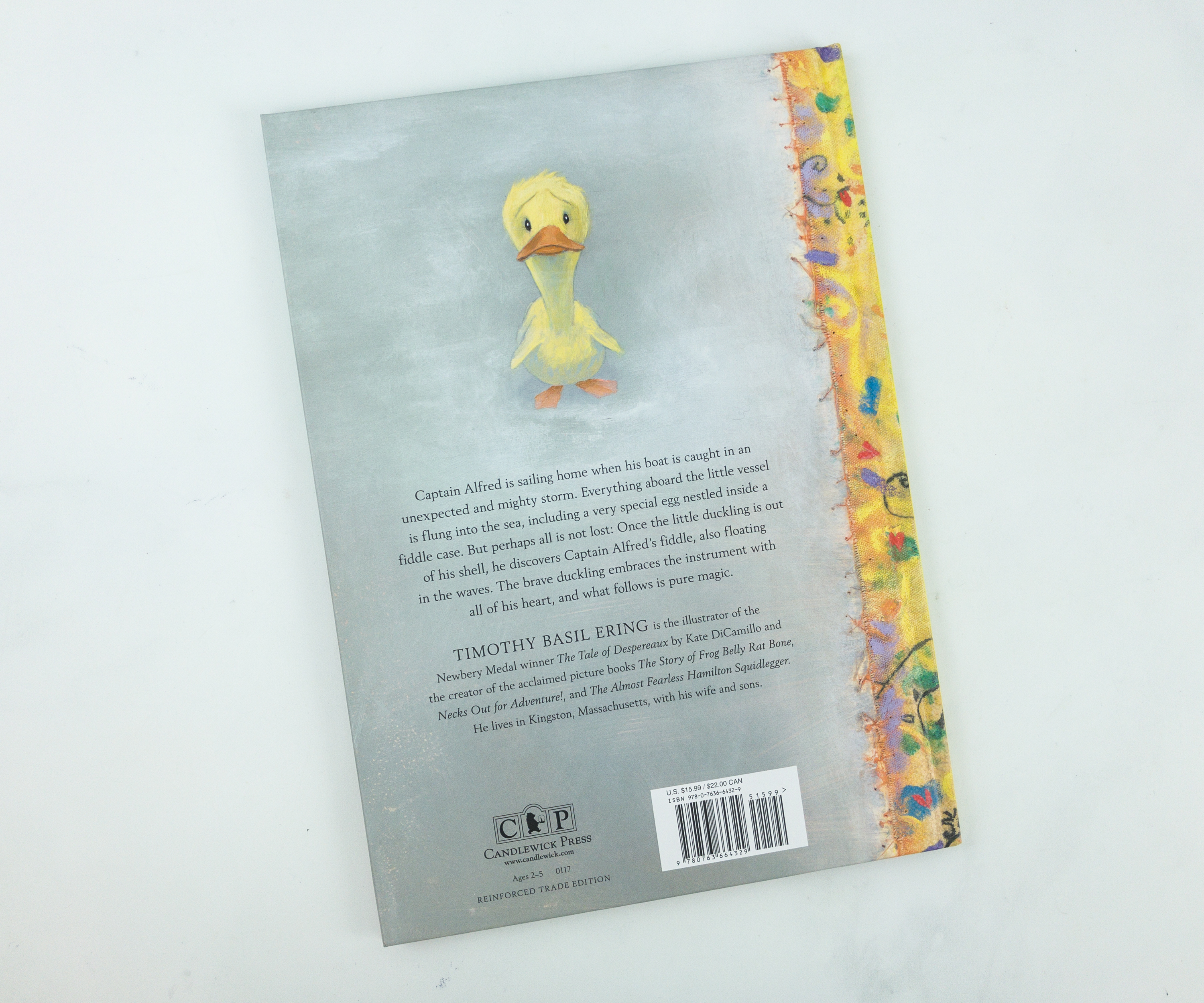 The back of the book not only gave us a glimpse of what the tale is about but also introduces us to the author-illustrator of the story, Timothy Basil Ering.
Since the author is also the one who created the images, he definitely pictured the scenes perfectly along with the texts. The story is also perfect for reading aloud.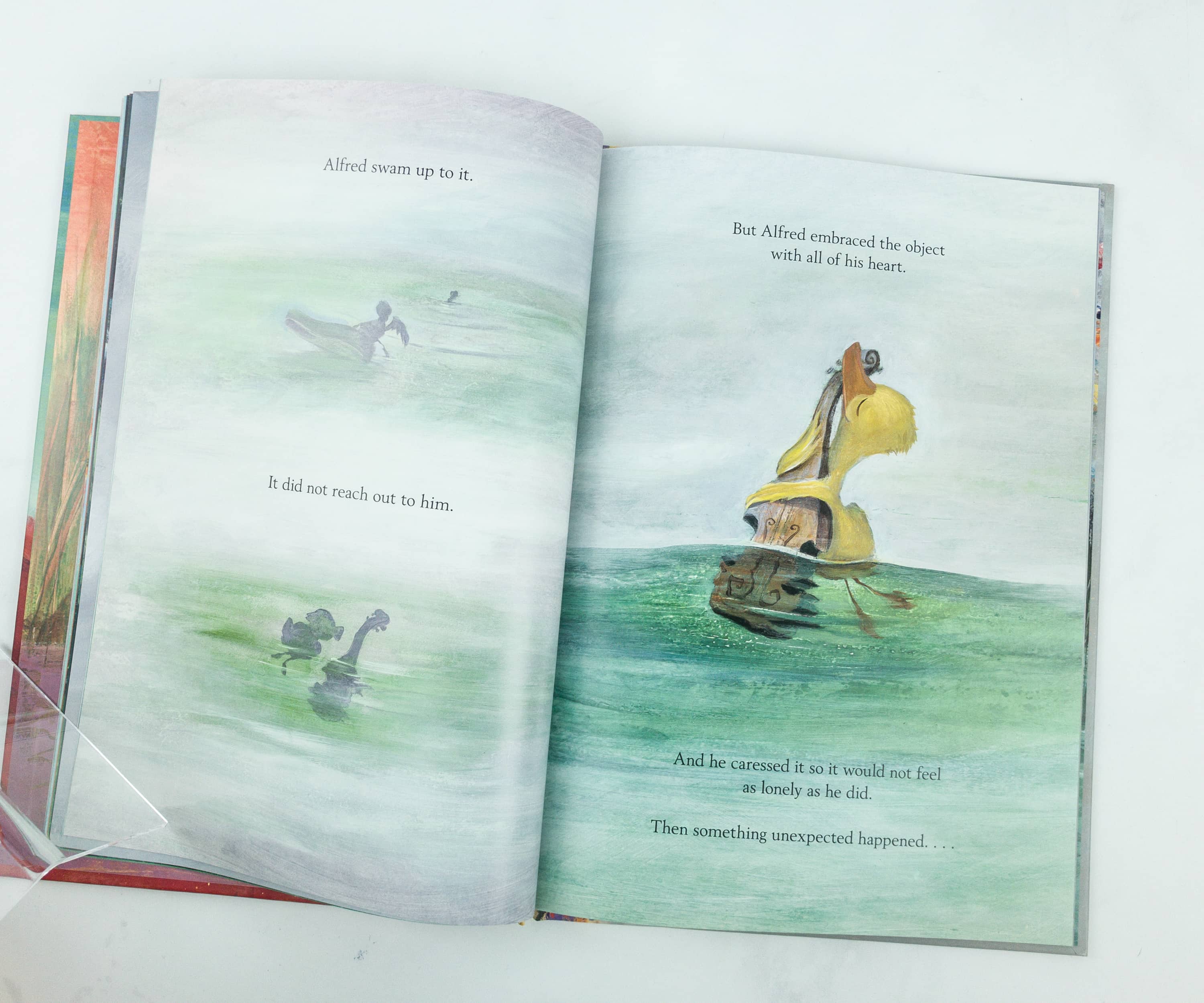 It's another heartwarming story that features the bravery, finding happiness, and having small yet special connections on your journey.
Actual Size by Steve Jenkins ($14.48)
How big is a crocodile? What about a tiger, or the world's largest spider? Can you imagine a tongue that is two feet long or an eye that's bigger than your head? Sometimes facts and figures don't tell the whole story. Sometimes you need to see things for yourself—at their actual size.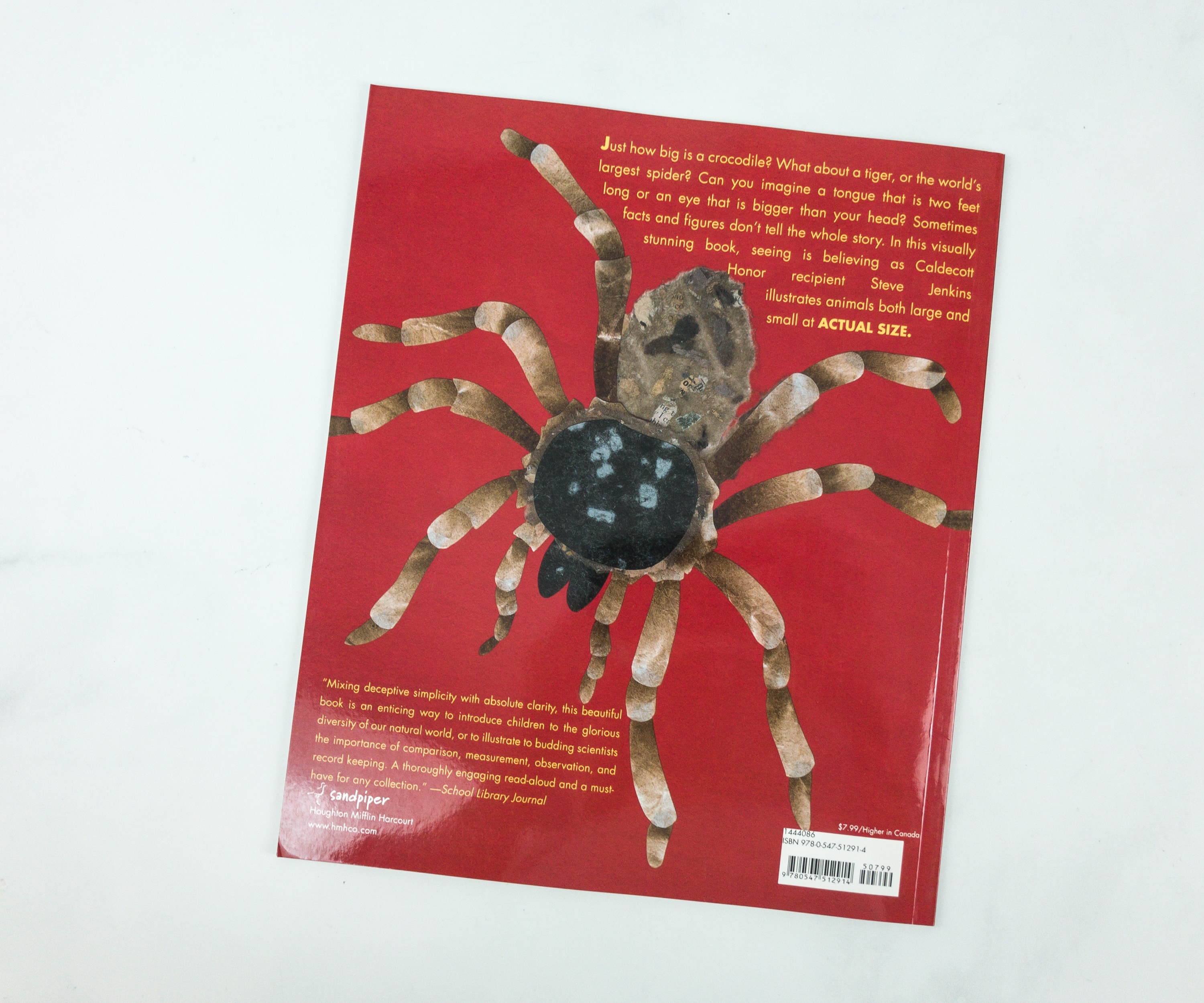 This book presents a lot of animals and insects in their actual sizes!
Can you see the smallest fish on one of these pages? That's the dwarf goby! Meanwhile, the large butterfly that sometimes gets mistaken for a bird is the atlas moth.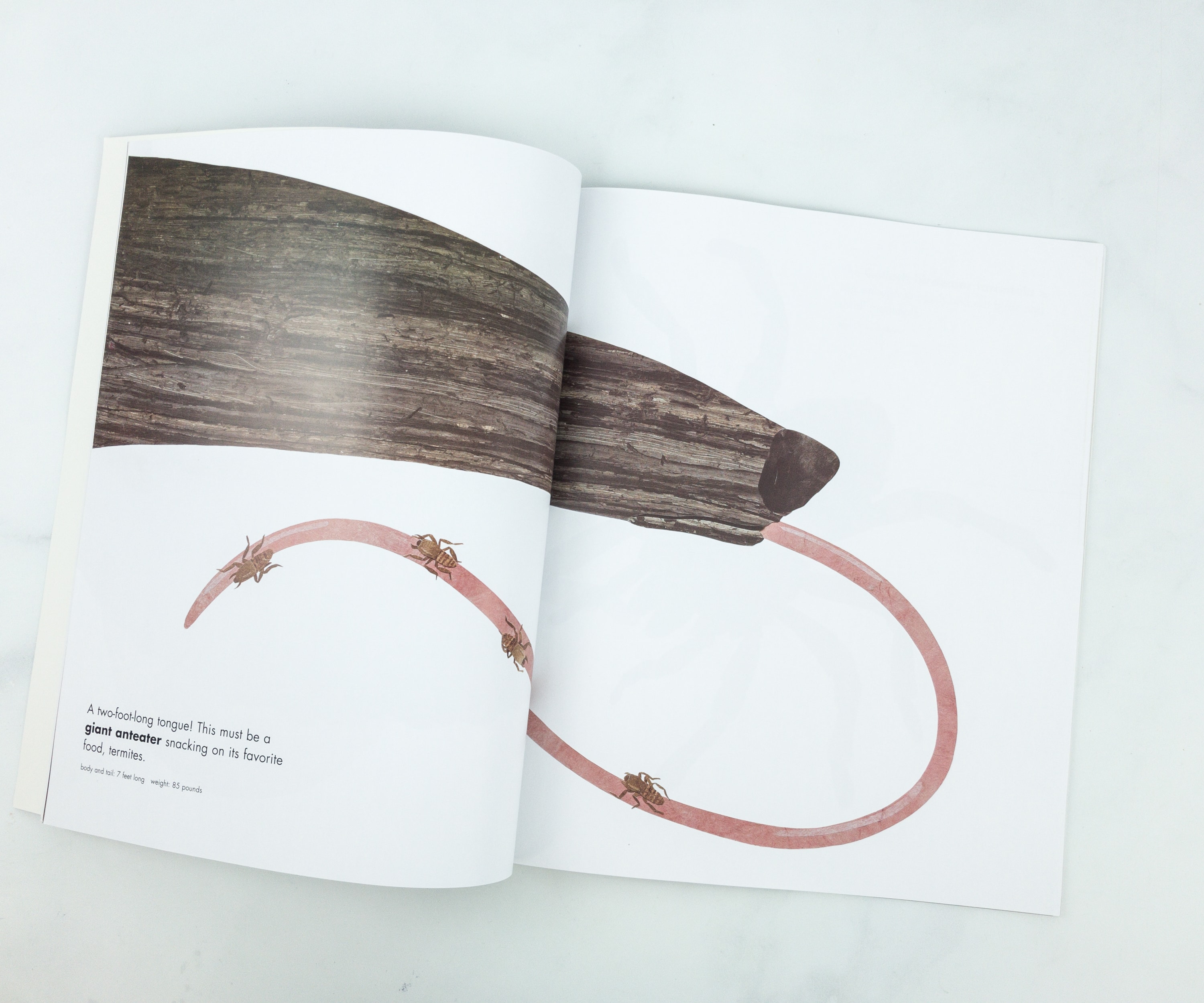 The anteater loves to snack on some termites, and they use their two-foot-long tongue! They can really reach the hollow places where these insects live!
This month's Club Nova gave my kids a good time with all the books containing fun stories and new learnings! The selection definitely lived up to this month's theme, where we get to explore our dear planet and see how beautiful it really is. Overall, we loved everything and we recommend Literati because they keep sending us great books that are worth keeping!
Any thoughts on Literati?