KIND Snack Club is a subscription by Kind Snack Bars. They have a wide offering of snack bars made using non-GMO and kosher ingredients. They also promise to give out surprises which might include free snacks and new swag. Another subscriber perk is that you'll be the first one to test new products!
You can subscribe to the club with their Snack Pack as your first selection! There are the 3 Snack Pack options: Classic, Chocolate, and Fruit.
DEAL: Take $20 off your first Snack Pack purchase with a Snack Club Subscription! Just use this to subscribe – no coupon code needed! Price will be $40 for each month following.
This is the review of the Kids Chewy Chocolate Chip Bars Snack Pack.
KIND Kids Chewy Chocolate Chip Bars ($13.53) Granola bars are made more kid-friendly by KIND Snacks. We got three boxes of them and each box contains 6 granola bars.
They're all chocolate chip flavored!
The back of the box has some activities that the kids can enjoy, like a word search. It also introduces us to Chip and Kat, the KIND kids who have superpowers!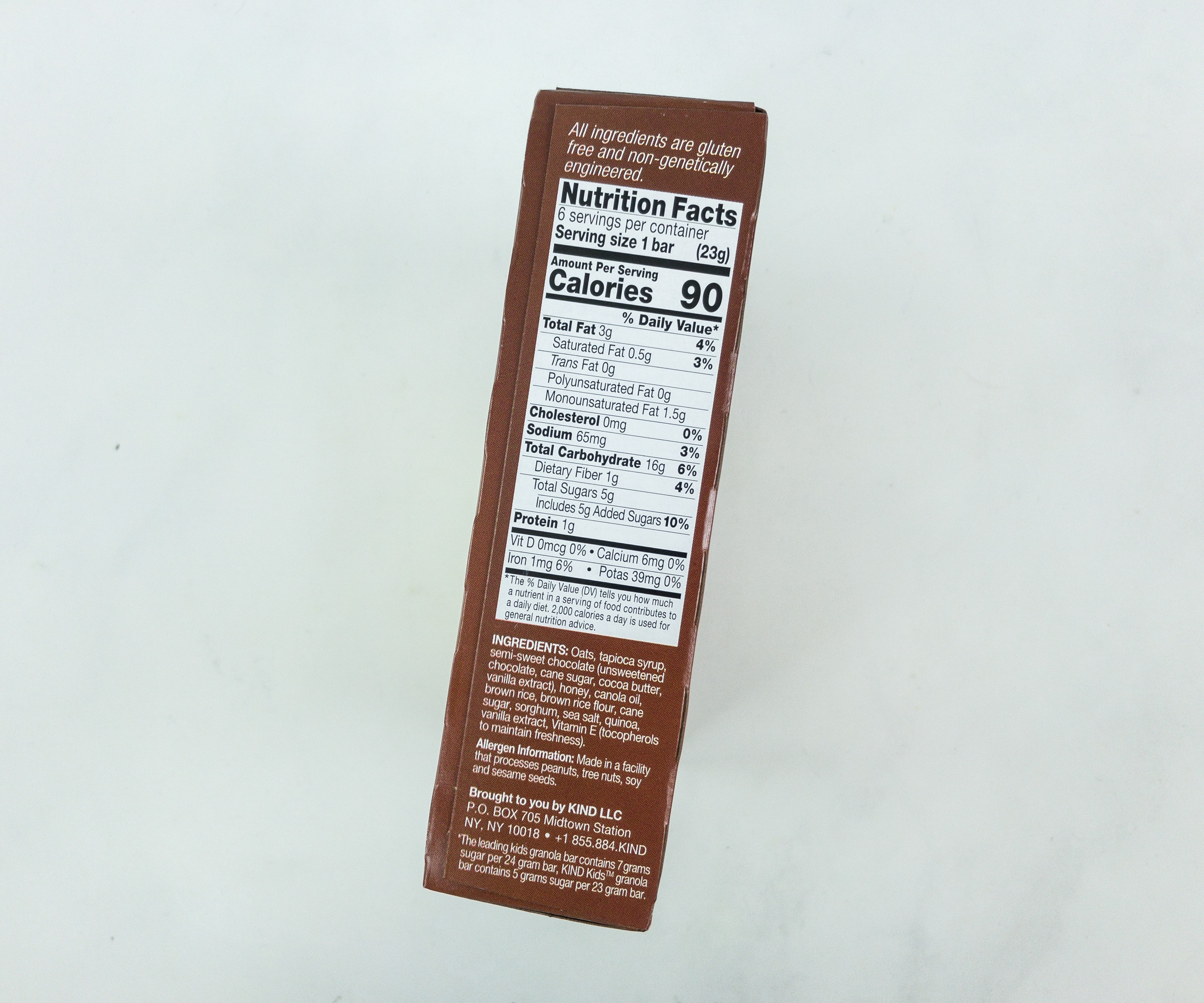 The side of the box has the Nutrition Facts. It also indicates that all the ingredients are gluten-free and non-genetically engineered.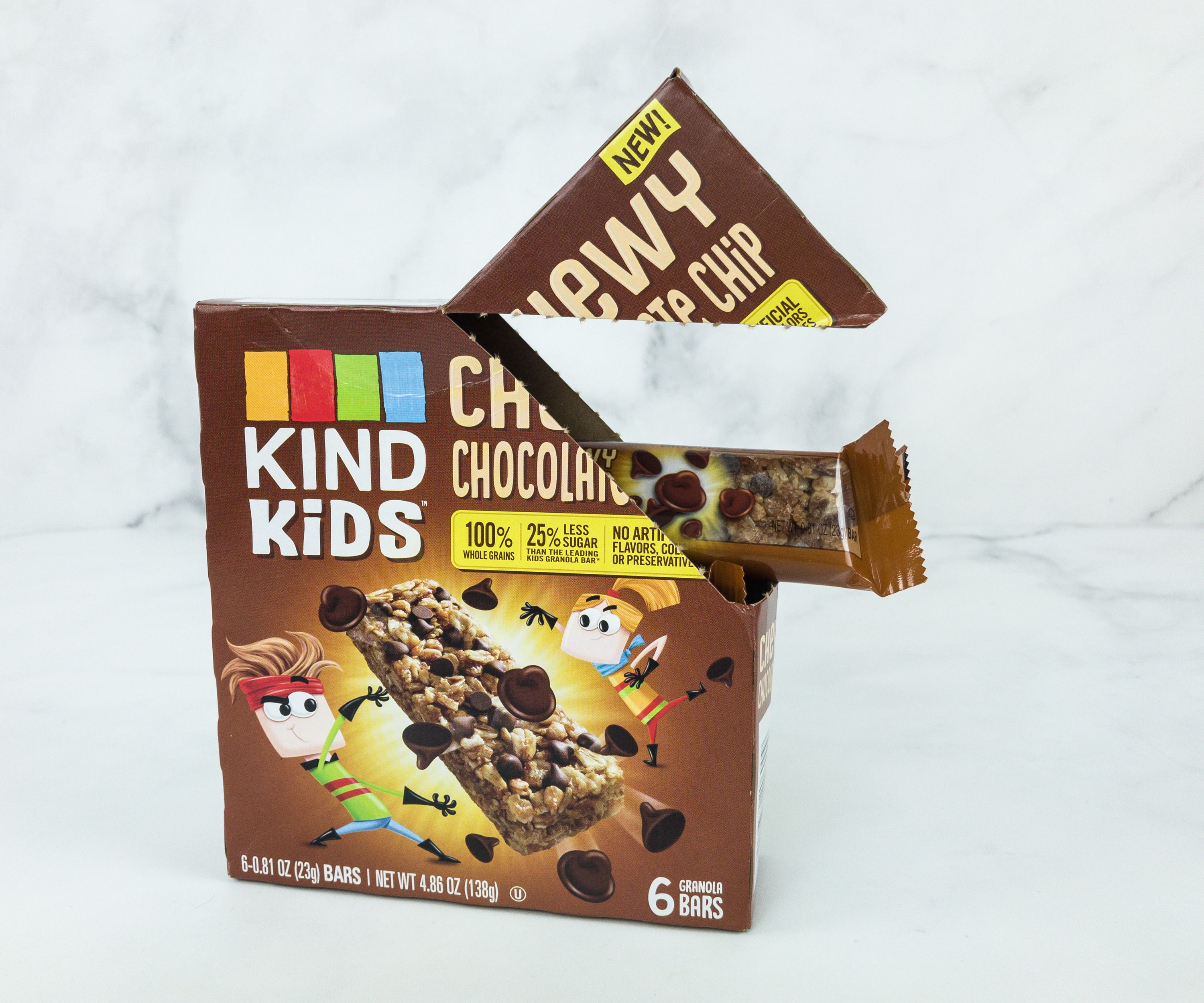 You can easily get the bars from the box, just tear one of the upper corners!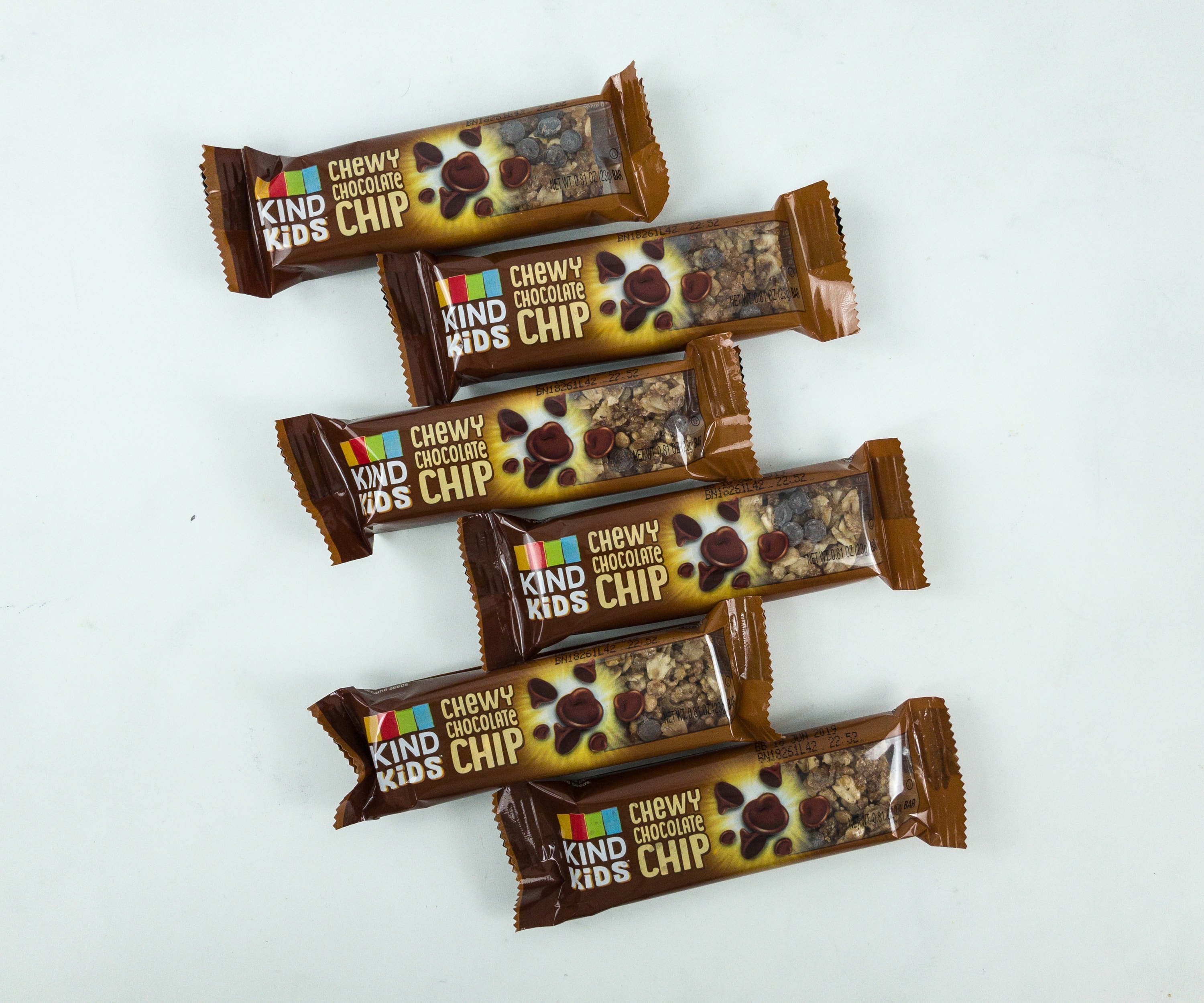 A box contains 6 delightful bars, and you can share it if you like!
It was easily loved by the kids because of the familiar taste of chocolate chips in the granola bar!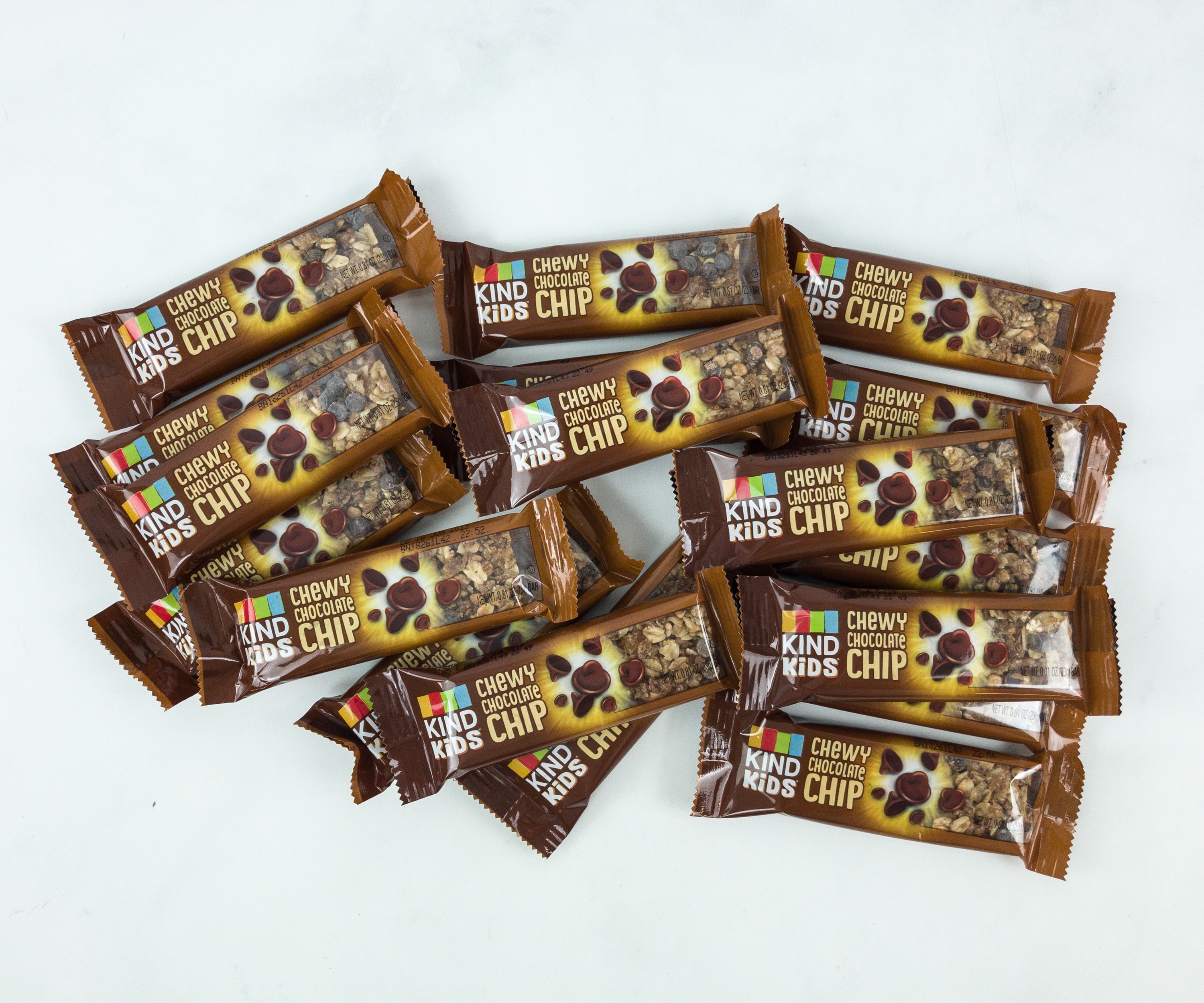 Each bar is made with 100% whole grains and no artificial colors and flavors. It doesn't contain preservatives either.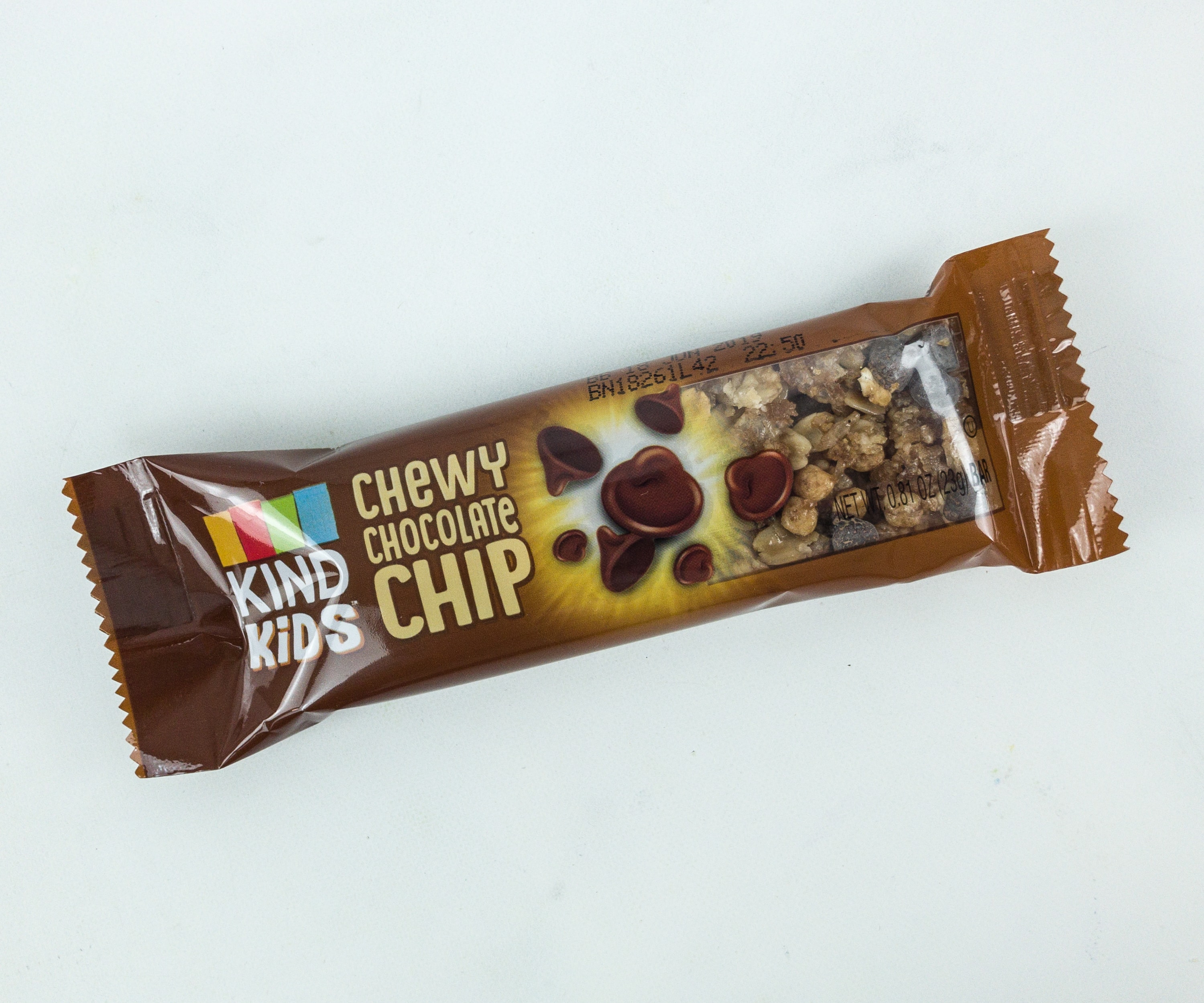 It has the flavor that the kids love, and the ingredients that parents want in their kids' snacks!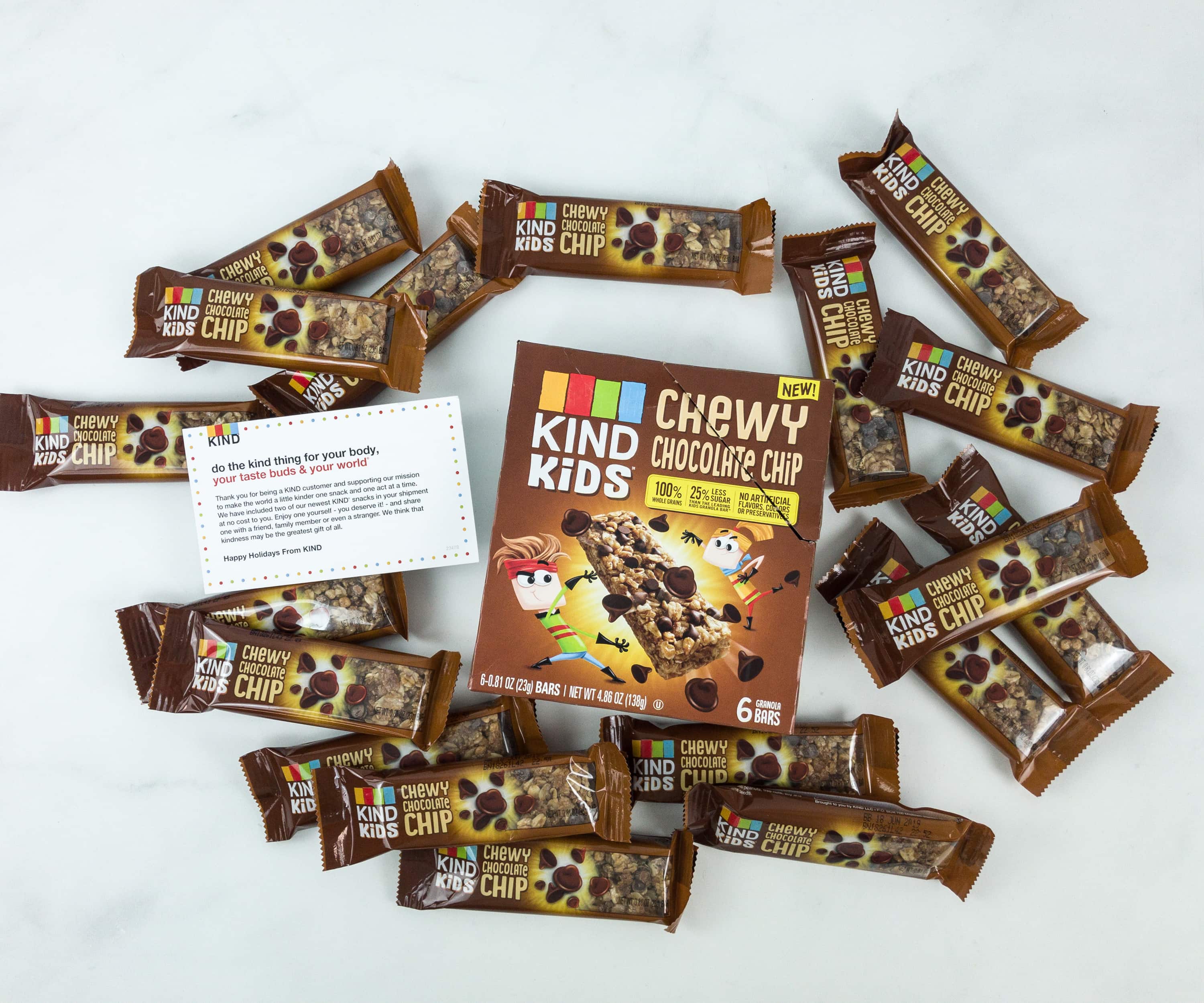 These bars are ideal for a grab-and-go breakfast or for a quick pick-me-up any time of the day!
Here's a bar out of the packaging. You can easily see the oats formed into bars topped with delicious chocolate chips!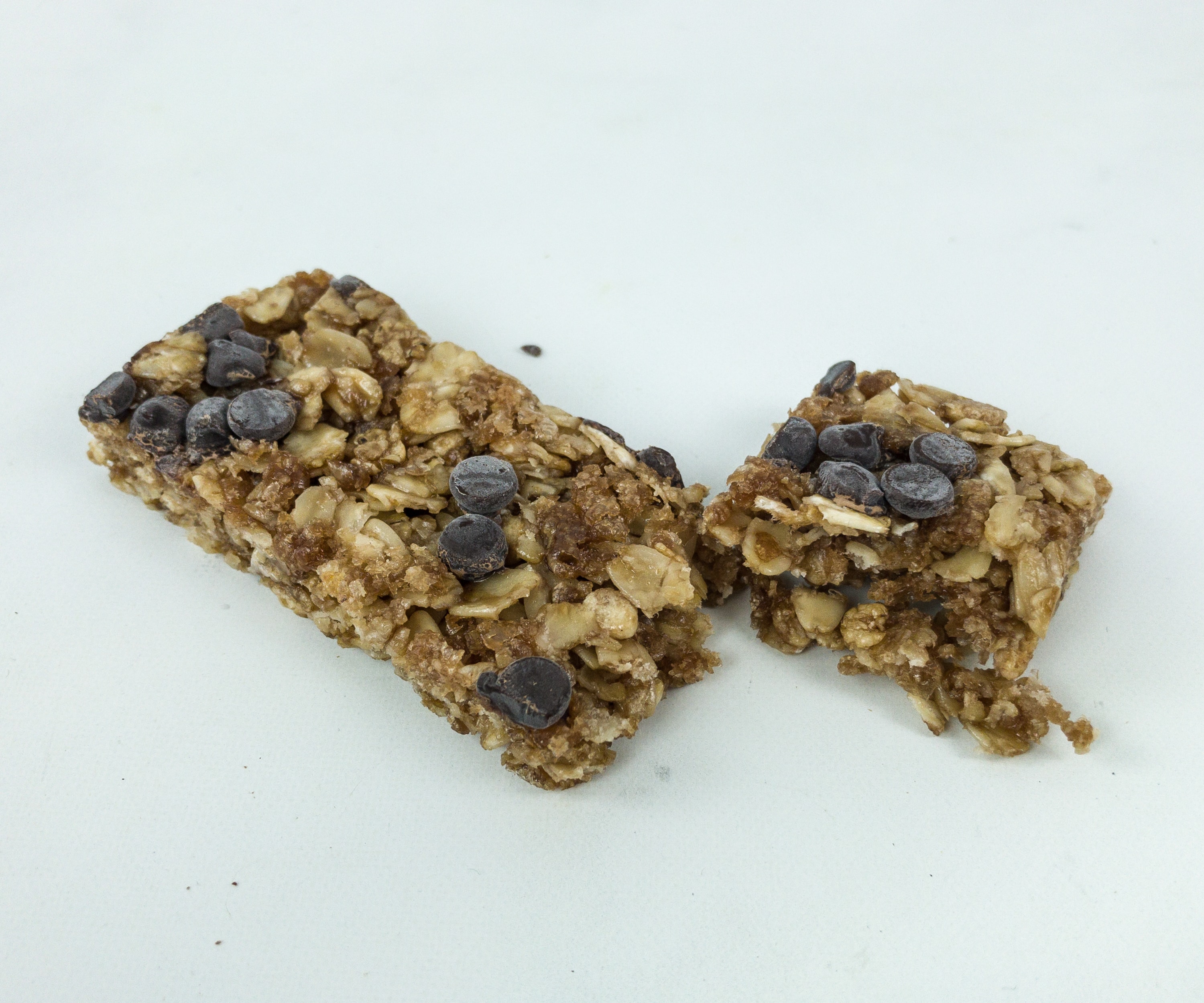 The gluten-free oats create the perfect chewy texture of the bar, and my kids like it so much! It's not too sweet but it sure is chocolatey!
The kids are always looking for something to munch on, and I'm glad I got 3 boxes of these great snack bars! KIND Snacks always makes health-conscious choices, and I love how they made bars just for kids! Chocolate chip is one flavor that kids are very familiar with and incorporating it with healthy oat bars is a really bright idea! I had to try one for myself and they're really good, no wonder my kids grabbed more bars for themselves after we first tried them out!
Are you getting the KIND Snack Pack too?