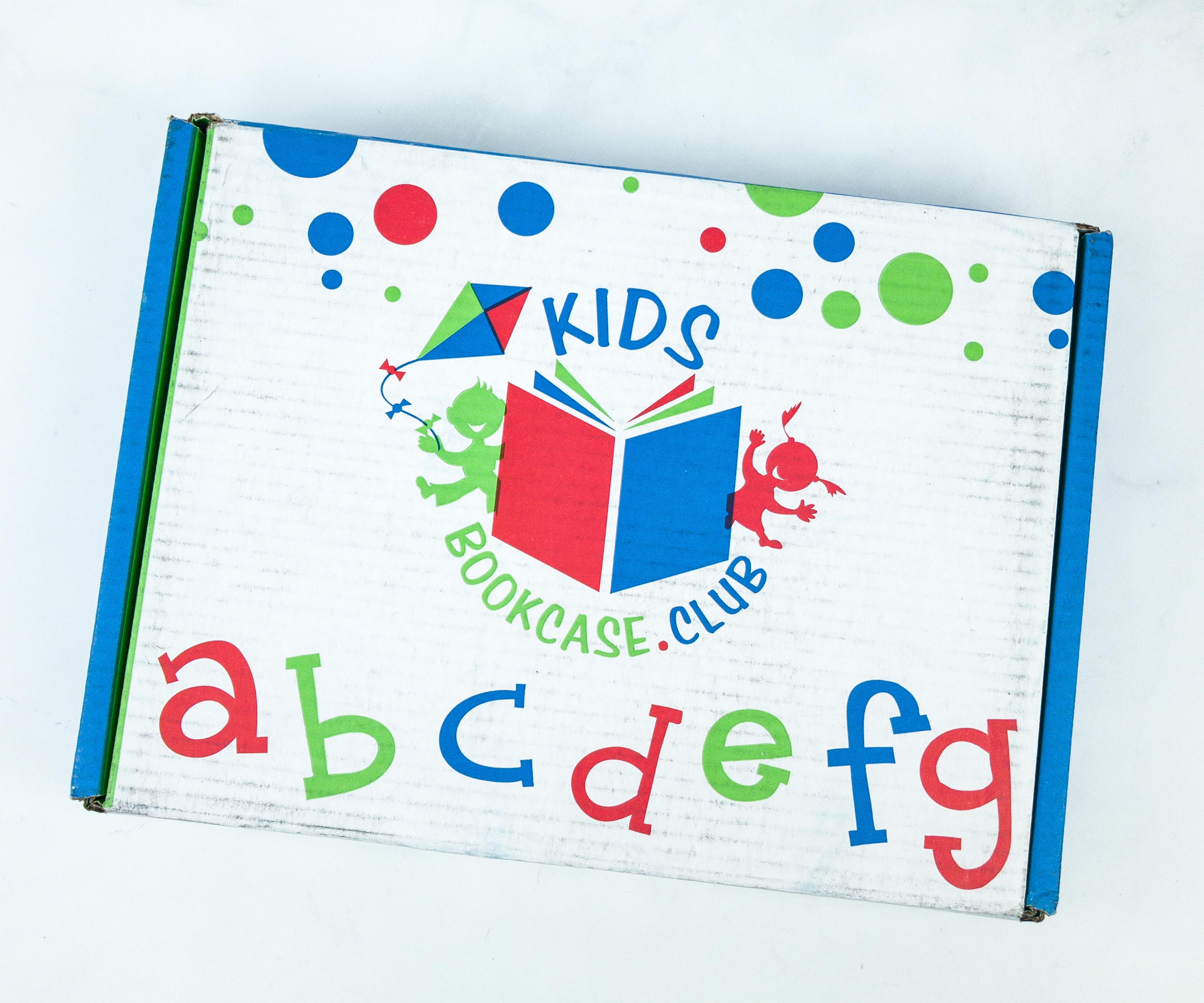 BookCase.Club now has a subscription for children of all ages – the Kids BookCase Club! Starting at $9.99 each month, you'll get a monthly shipment of handpicked books that you and your kids will surely love. Each BCCKids case comes with three handpicked children's books, chosen to ignite the imagination and inspire creativity.
You can customize the subscription depending on your child's gender and age range. Available age categories are newborn to 2 years old, 2 to 4 years old, 5 to 6 years old, 7-8 years old, and pre-teen.
This is the review of the 2-4 years old box!
DEAL: Save 50% on your first month! Use coupon code HELLOSUB501M. OR Get 10% off your entire order! Use coupon code HELLOSUB10.
The books are wrapped in tissue paper.
Everything in my box!
Quackers by Liz Wong ($11.08)
A cat who thinks he's a duck?  He must be Quackers!! 
This quirky funny book is about standing out, fitting in, and building a life with room for all.

Quackers is a duck. Sure, he may have paws and whiskers. And his quacks might sound more like…well, meows, but he lives among ducks, everyone he knows is a duck, and he's happy.

Then Quackers meets another duck who looks like him (& talks like him, too!)—but he calls himself a cat. So silly!

Quackers loves being among his new friends the cats, but he also misses his duck friends, and so he finds a way to combine the best of both worlds. Part cat, part duck, all Quackers!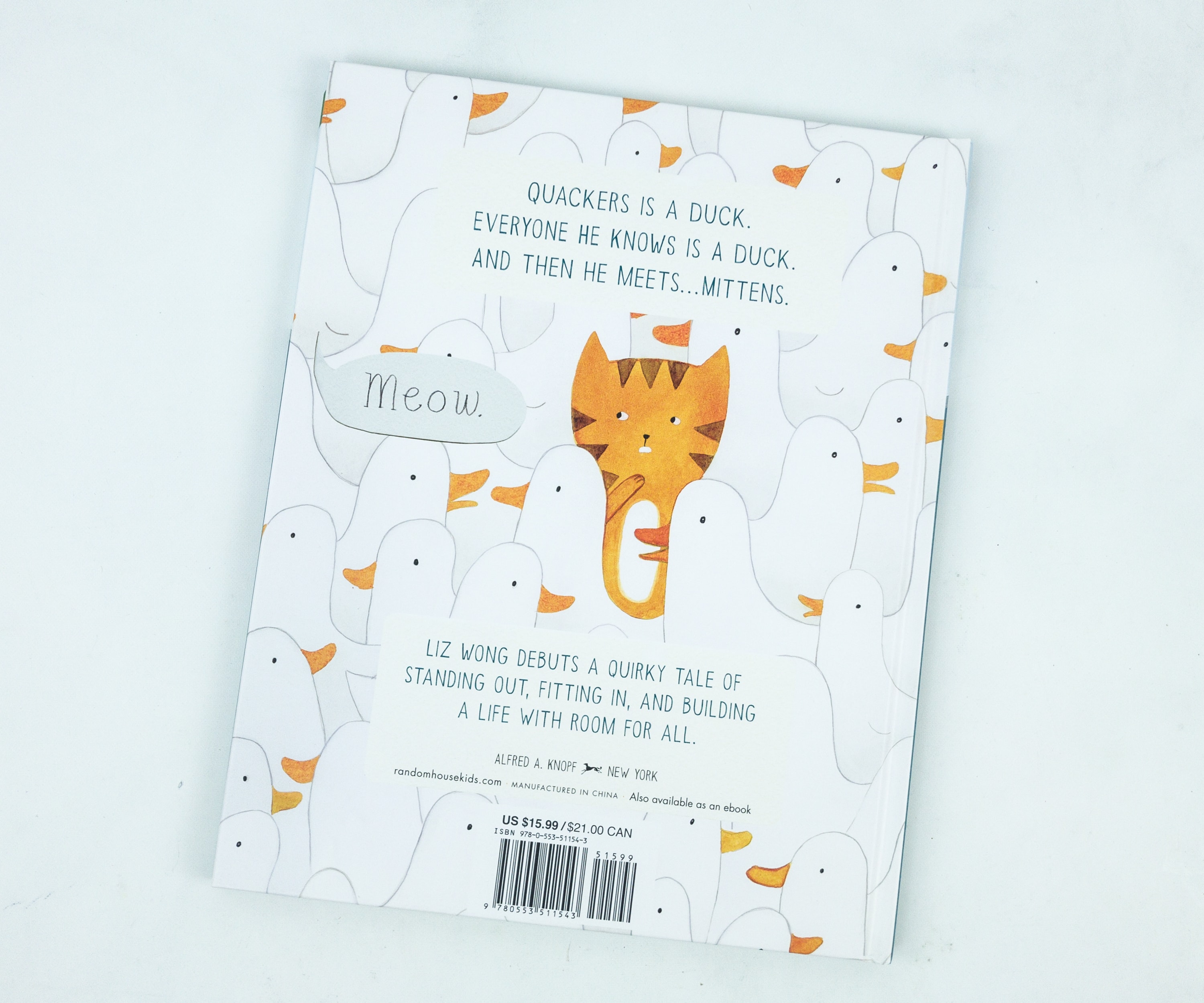 The back of the book introduces us to the hero of the story, the cat-slash-duck named Quackers!
The drawings are really nice and are surely made for the kids' amusement. My kids also appreciate and love the comic-style storytelling of the story, with all those thought bubbles!
The story's lessons are about having the best of both worlds: a moment to stand out, and a moment to fit in! Quackers achieved both!
Can You Snore Like A Dinosaur? by Monica Sweeney ($15.99)
From the bestselling author of CAN YOU YAWN LIKE A FAWN? comes the adorable follow-up, CAN YOU SNORE LIKE A DINOSAUR? This stunningly illustrated bedtime book from Monica Sweeney and Lauren Yelvington uses clinical sleep strategies with comforting, soporific language to tell the story of drowsy dinosaurs settling in for the night. Follow the recommended bedtime routine from Certified Sleep Consultant Lauren Yelvington to create a calming, restful environment as you and your child read the story of sleepy prehistoric creatures readying themselves for dreamland. The tranquil, repetitive language and serene illustrations will have your little one sleepy and relaxed as the story closes, making for a loving, comforting way to end the day and a calming bedtime routine.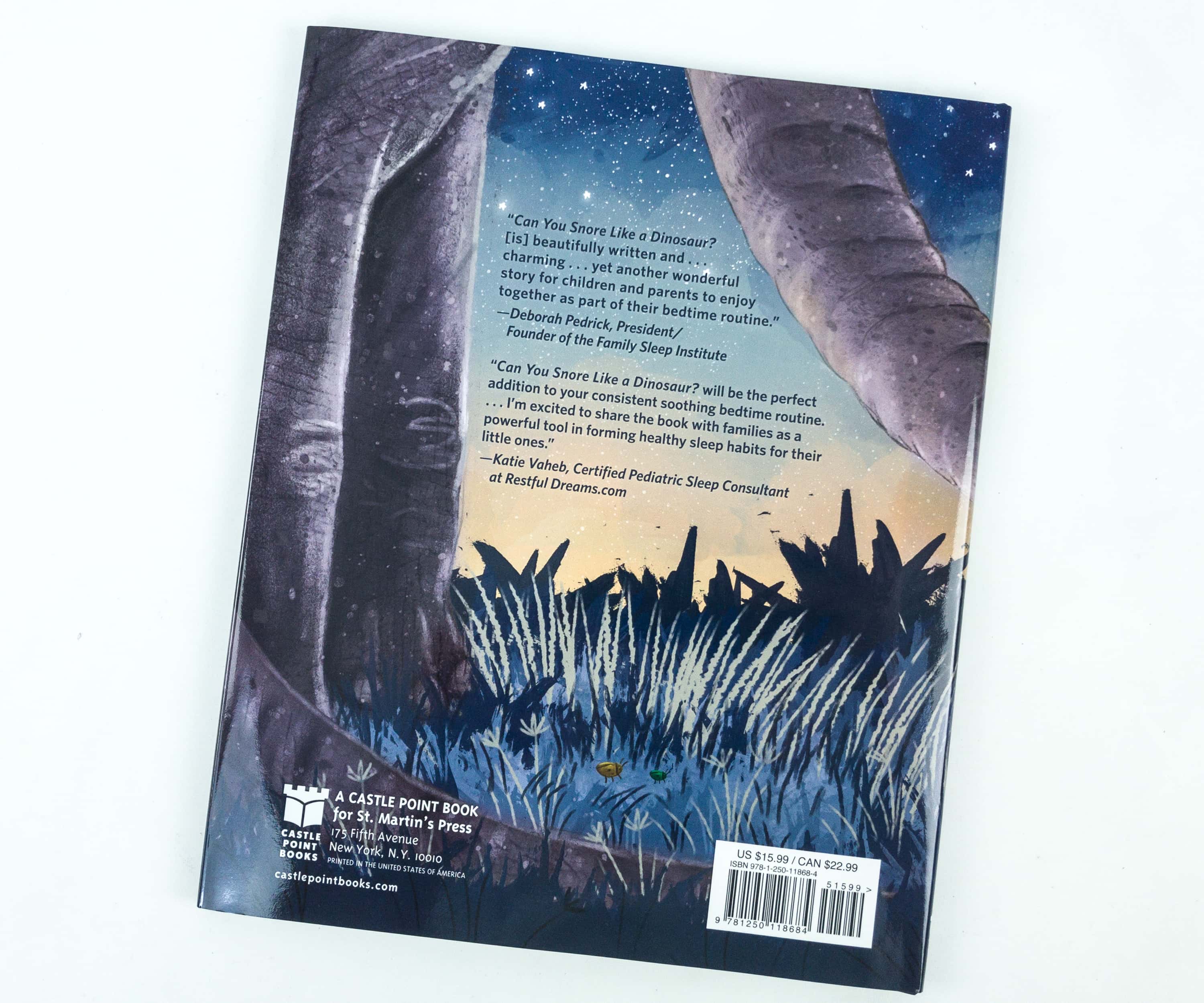 The story is a follow-up on the book Can You Yawn like a Fawn, and this time, pre-historic creatures are the ones readying themselves for a good night sleep!
The inside of the covers looks really stunning. It shows an illustration of the beautiful night sky filled with stars. The colors used are not too bright because they're aimed to be sleep-inducing. They say that the longer you stare at it, you'll feel calmer and ready for a shut eye.
The book uses clinical strategies from Sleep Consultant Lauren Yelvington. Even the choice of repetitive words is deemed calming for children.
My kids love how these big yet gentle-looking creatures are doing things that will make them ready to sleep. It didn't put them to sleep just yet, but at least they have a new bedtime read!
Sweet Competition by Liz & Kimmy Reed ($9.66)
Liz and Jimmy Reed, the creators of the "Cuddles and Rage" webcomic, have whipped up a truly delectable picture book debut featuring the antics of competitive twin cherries who will do anything to outsweet…er, outsmart one another!

For this pair of twin cherries, everything is a competition. If Girl Cherry can swing higher, Boy Cherry will boast that he can swing lower. If one is smarter, then the other is cooler. So when they enter a contest to build the best dessert ever, they immediately pit themselves against each other. But when you're attached at the stem, there's only so much you can do on your own. Things could be easy as pie—so to speak—if they put aside their differences and join forces. Will Boy Cherry and Girl Cherry cream the competition by working together…or will one try to be the cherry on top?

With loveable characters and laugh-out-loud situations, Sweet Competition is the perfect addition to any child's bookshelf. After all, there's always room for dessert!
The story revolves around the competition and rivalry of the Cherry twins, Boy Cherry and Girl Cherry!
The inside cover is filled with cherries! The inside flap of the book's dust jacket also introduces us to the idea of what the story is all about: the twin Cherries trying to outwit and outplay each other.
Everything is competition for the two, and there's no chance that the other accepts defeat. However, when a dessert making contest took place, the twins faced one problem: how can they work on their own when they're connected together by a stem?
The lesson that the kids learned about this story is that everything gets better when working together! The Cherries were able to do great when they worked alongside each other, rather than working on their own.
The selection of books this month are all awesome, with some of them ideal as bedtime reads. I can see how happy my kids are about these new titles, especially the one with dinosaurs. The story of the twin Cherries is also fun and filled with lessons, while the Quackers' story taught them that it's nice to fit in sometimes and to stand out when needed or the situation calls for it. These three books go straight to our shelf, but on places where the kids can easily grab them so they can re-read them all over again!
Are you getting Kids BookCase Club?