Birchbox Man is now Birchbox Grooming! In every shipment, you'll receive 5 top-shelf sample items based on your Grooming Profile. There are two versions – Birchbox Grooming Plus for $20 per month that includes a full-size lifestyle item, or regular Birchbox Grooming for $10 per month with no lifestyle item.
This is a review of the Birchbox Grooming Plus $20 per month box.
DEAL: Join today and grab one of these freebies with subscription!
This month's box is still packed in a Birchbox Man box, though.
All the other items are packed in a separate mint green box.
We are greeted by the info card upon opening the box.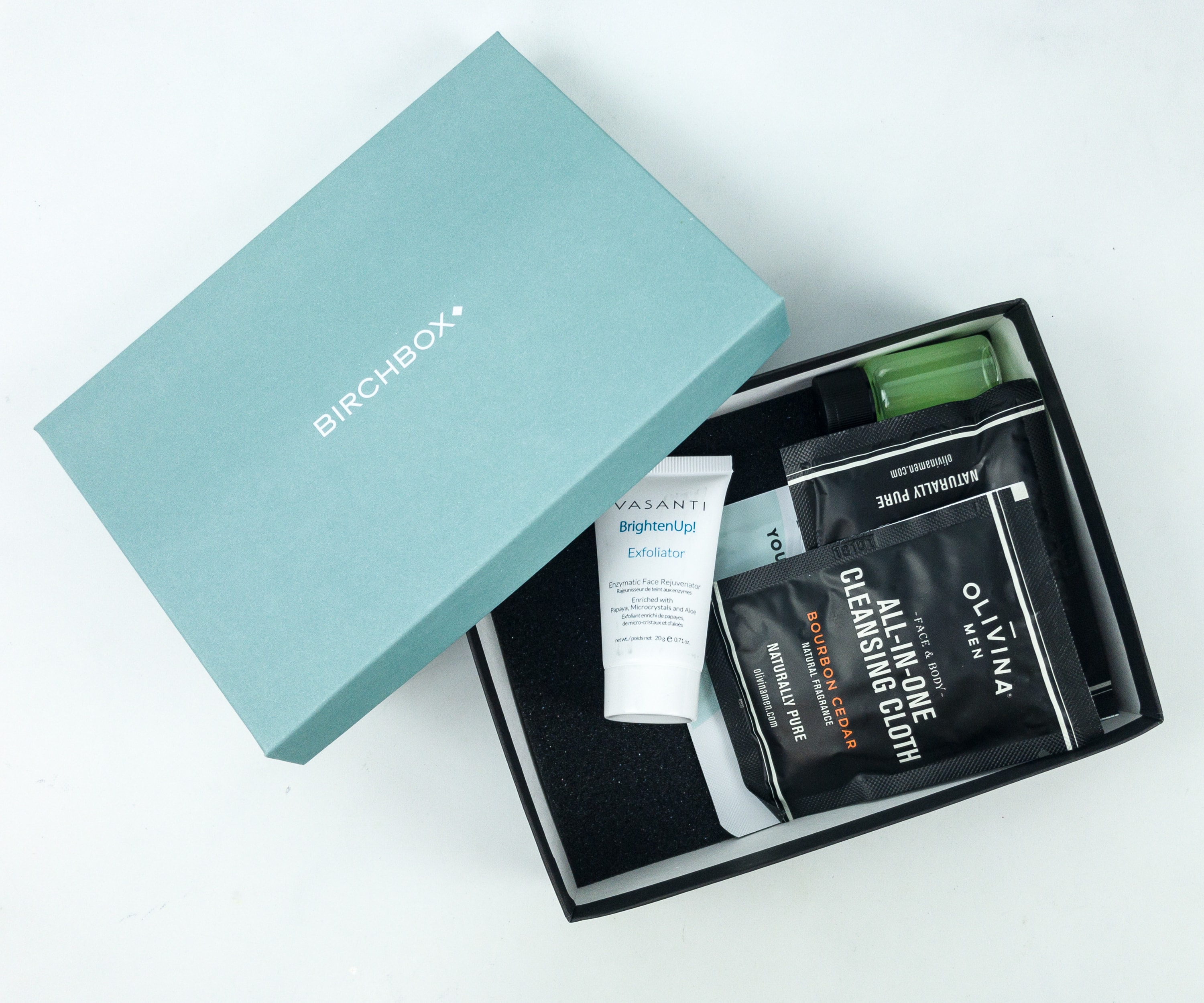 Birchbox has always been about the samples, so if you are a stickler for calculating in-box value, you'll have to do some math to figure the per ounce value. The cards show the price for the full-size version of the included items — they are available on the Birchbox site. You can see your box at birchbox.com/mybox.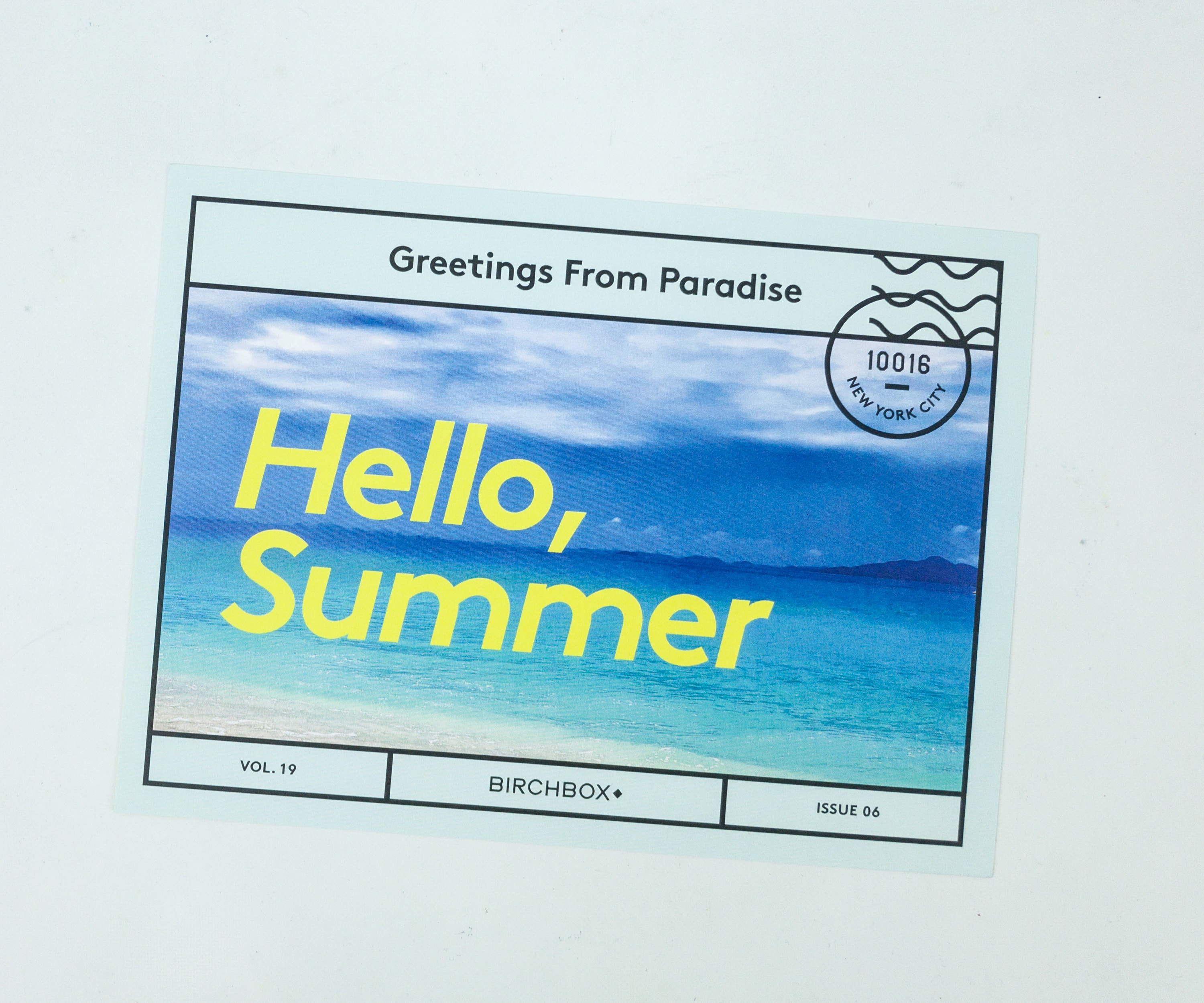 Hello, Summer!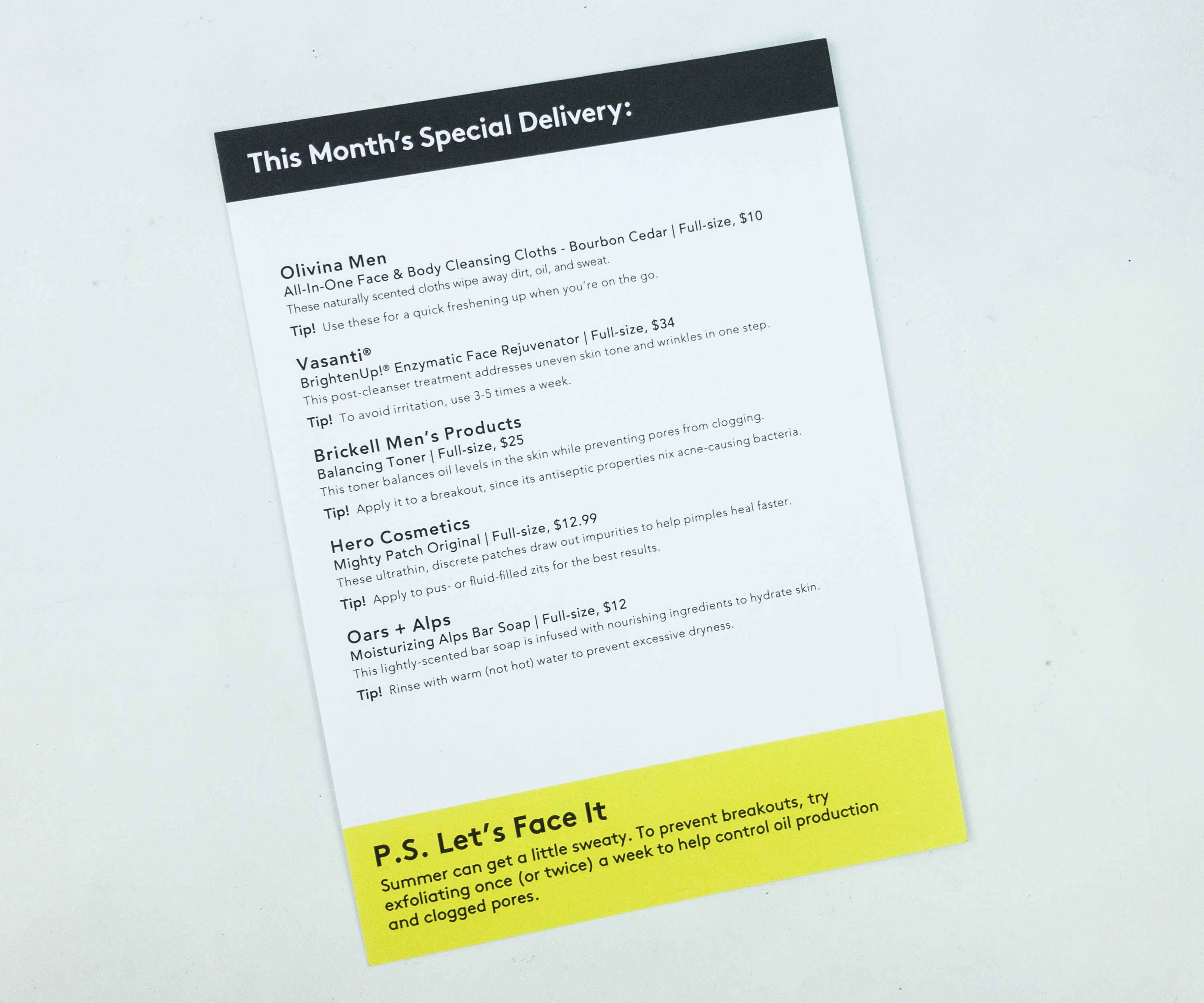 At the back, there's a list of the 5 samples in the box. It lists the price of the full-size version available on the Birchbox site, plus a brief tip on how to properly use it.
Everything in my June 2019 box!
Bennkai Runners Water Bottle ($20) My lifestyle item this month is a water bottle designed especially for runners. With a 200 ml capacity, it can be worn on the wrist like a bracelet so you can easily stay hydrated while running.
You can easily fasten the bottle onto your wrist using the velcro straps.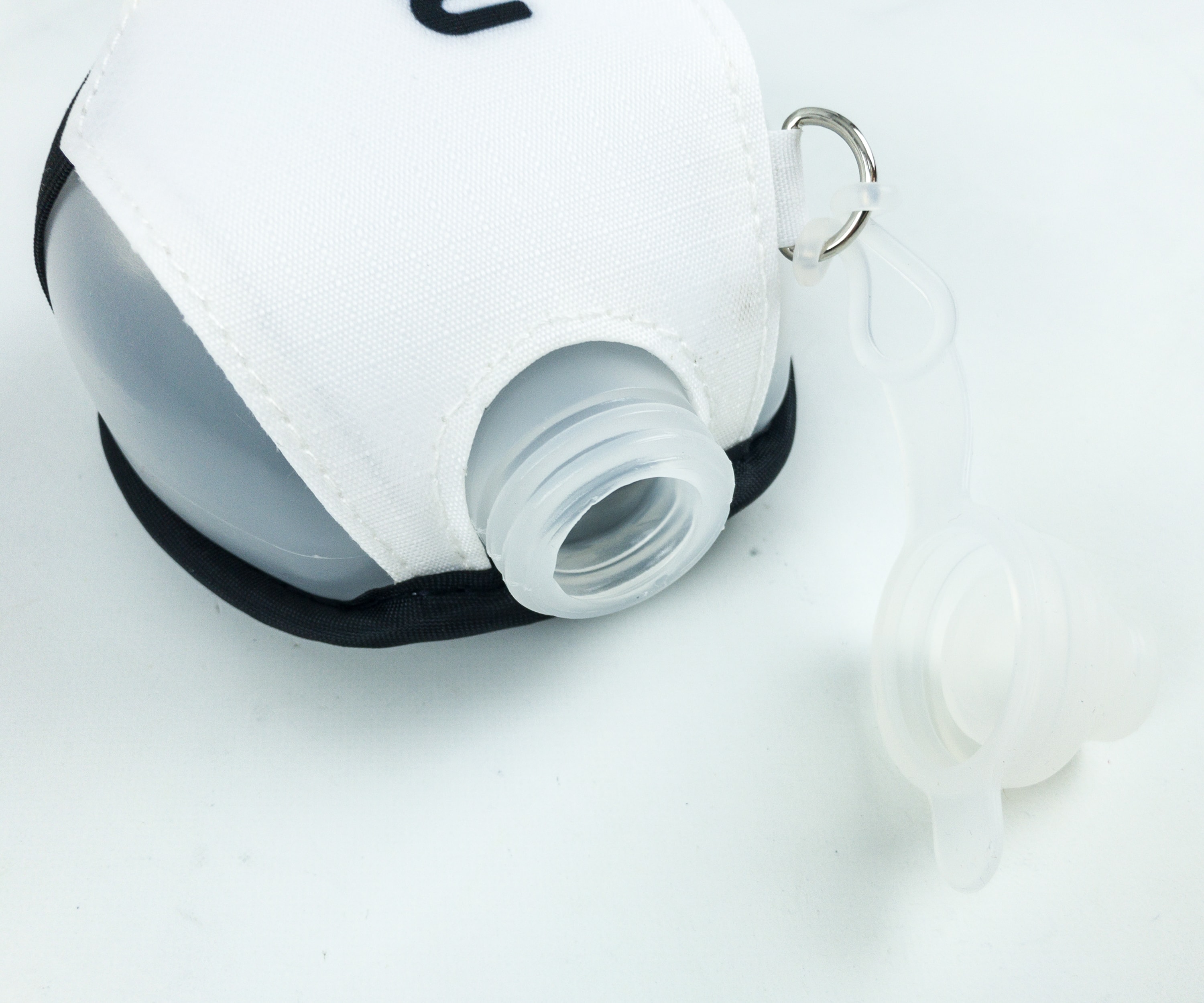 The bottle is BPA-free and made with food grade materials. It also has a spill-proof lid.
Hero Cosmetics Mighty Patch Original ($2.16) These pimple patches are helpful in protecting blemishes from dirt and other elements that might aggravate them. They also draw out impurities from the pimple, so it heals easily.
I received 6 pieces of 12mm patches. The back of the packaging features directions on how to use them. These patches are translucent so they aren't really noticeable.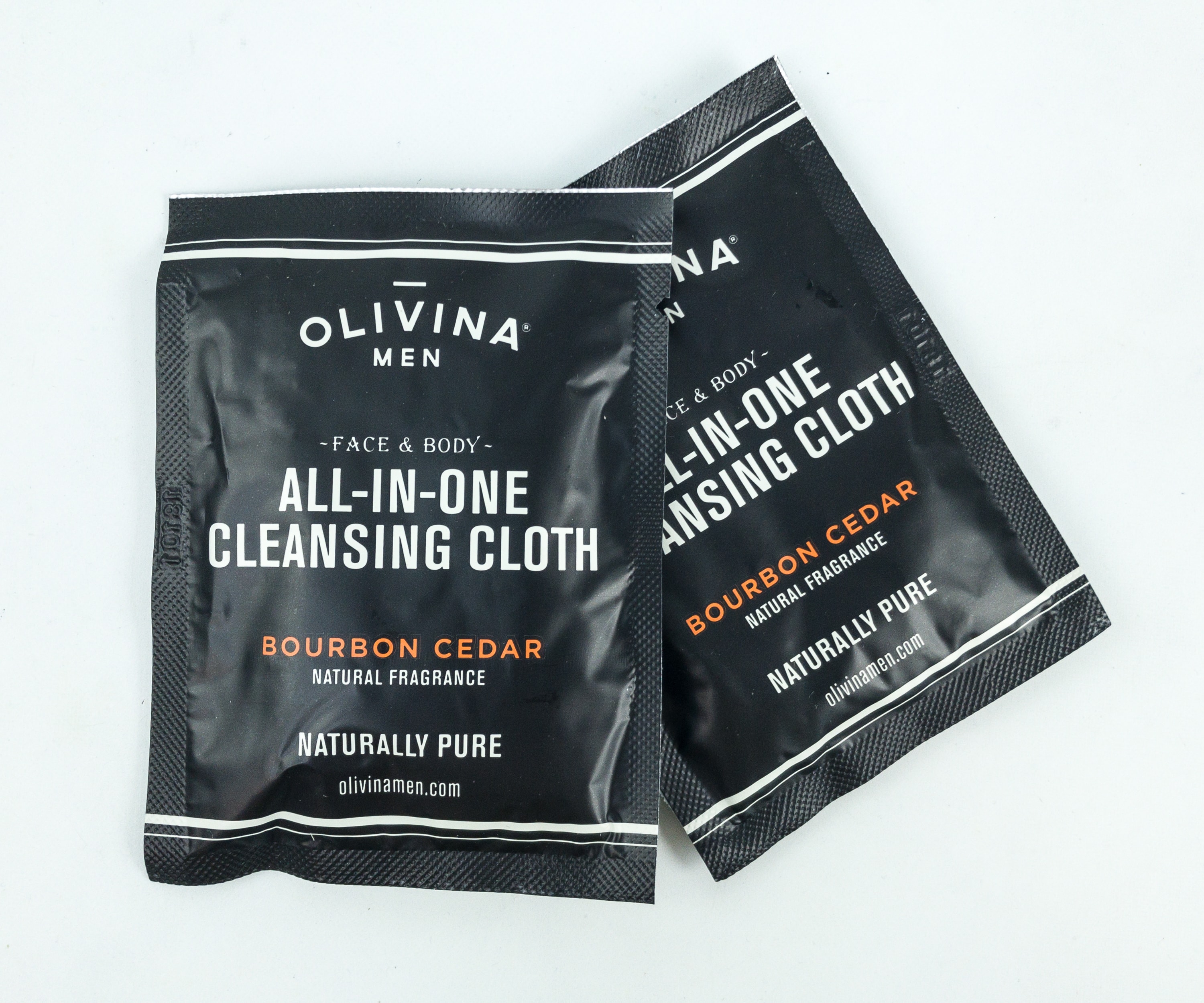 Olivina Men All-In-One face & Body Cleansing Cloths in Bourbon Cedar ($2) I've tried various products from Olivina and they were all great, so I was excited to try this one. It's a cleansing cloth you can use for your face or your body. It's scented, which may not be everybody's cup of tea but so far it's okay for me. I got two of them in handy packs, great for bringing to the gym or when traveling.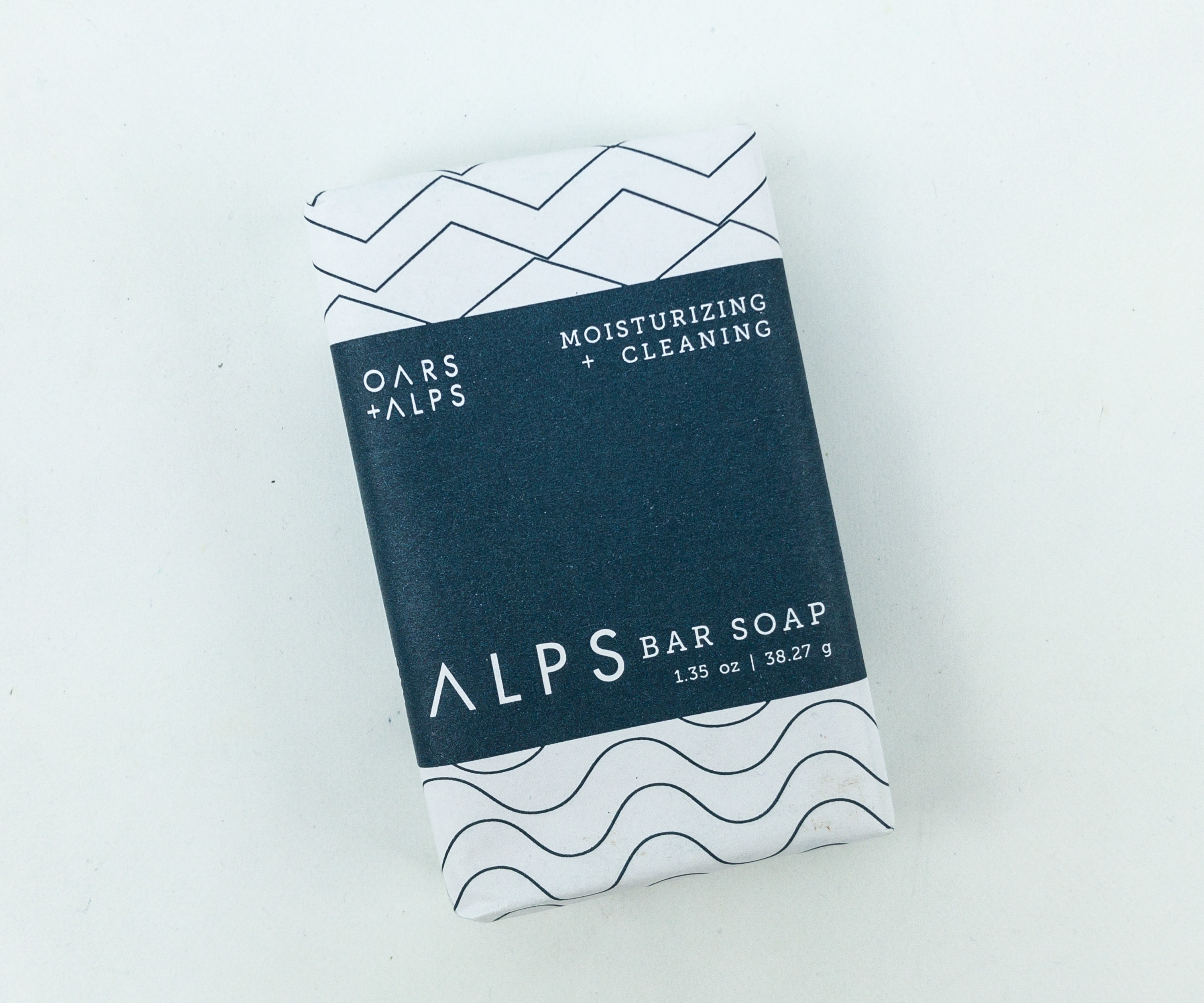 Oars + Alps Moisturizing Alps Bar Soap ($2.70) Oars + Alps is another regular brand featured in Birchbox boxes for grooming! I like their soaps and this moisturizing one is not an exception.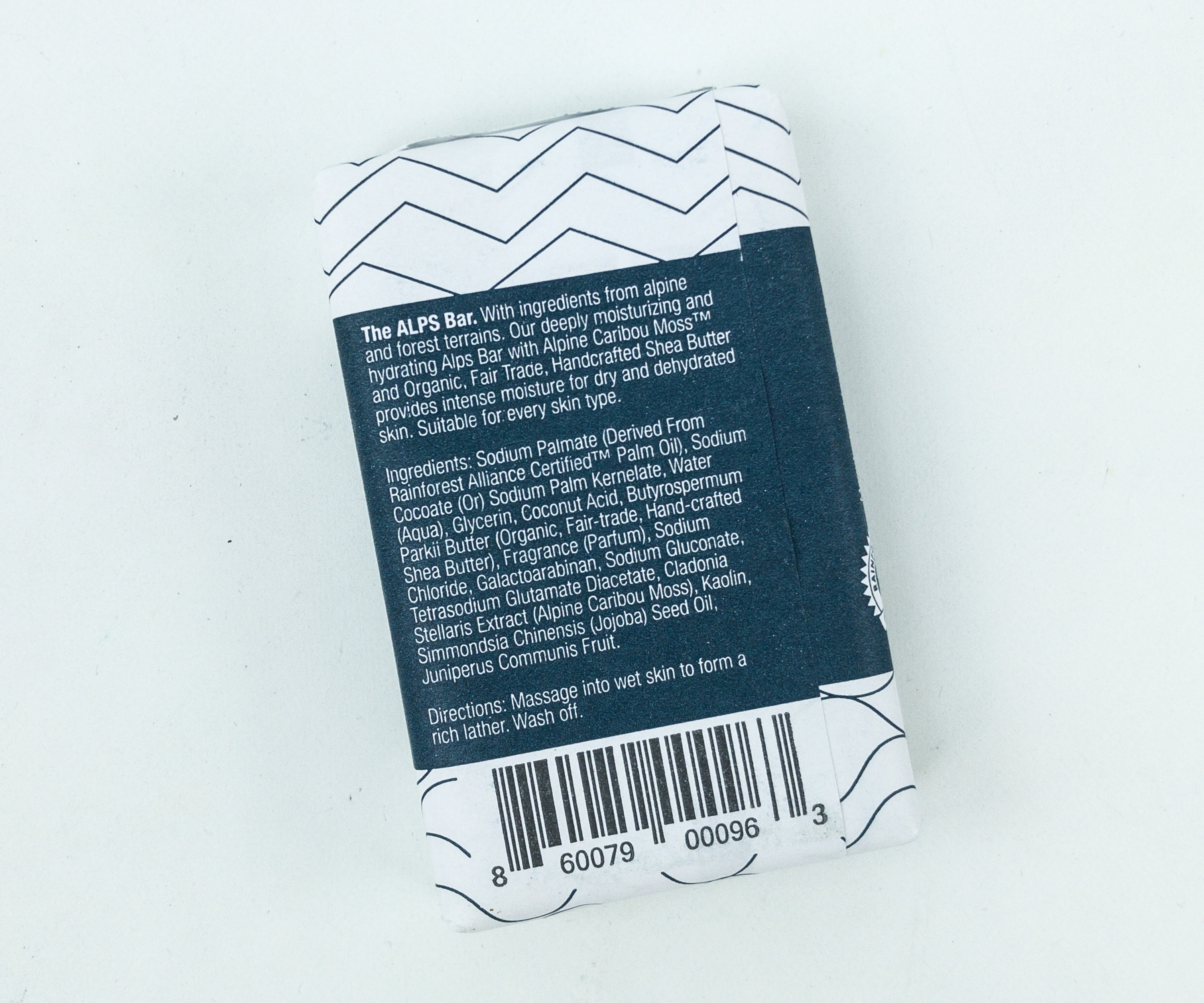 It contains crushed juniper berries which help remove dead skin cells and the highly-moisturizing shea butter.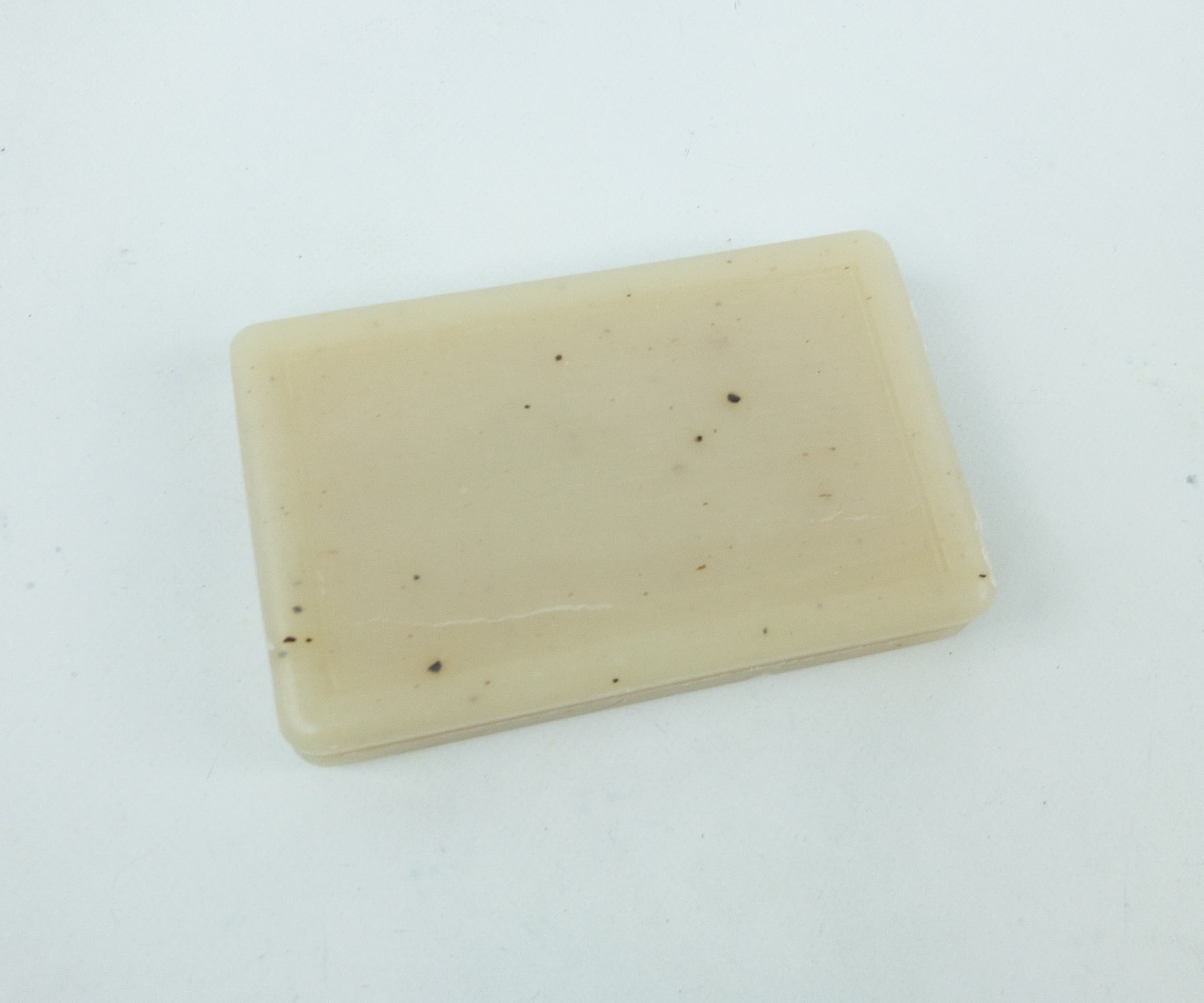 This soap bar has a refreshing scent and it lathers well too!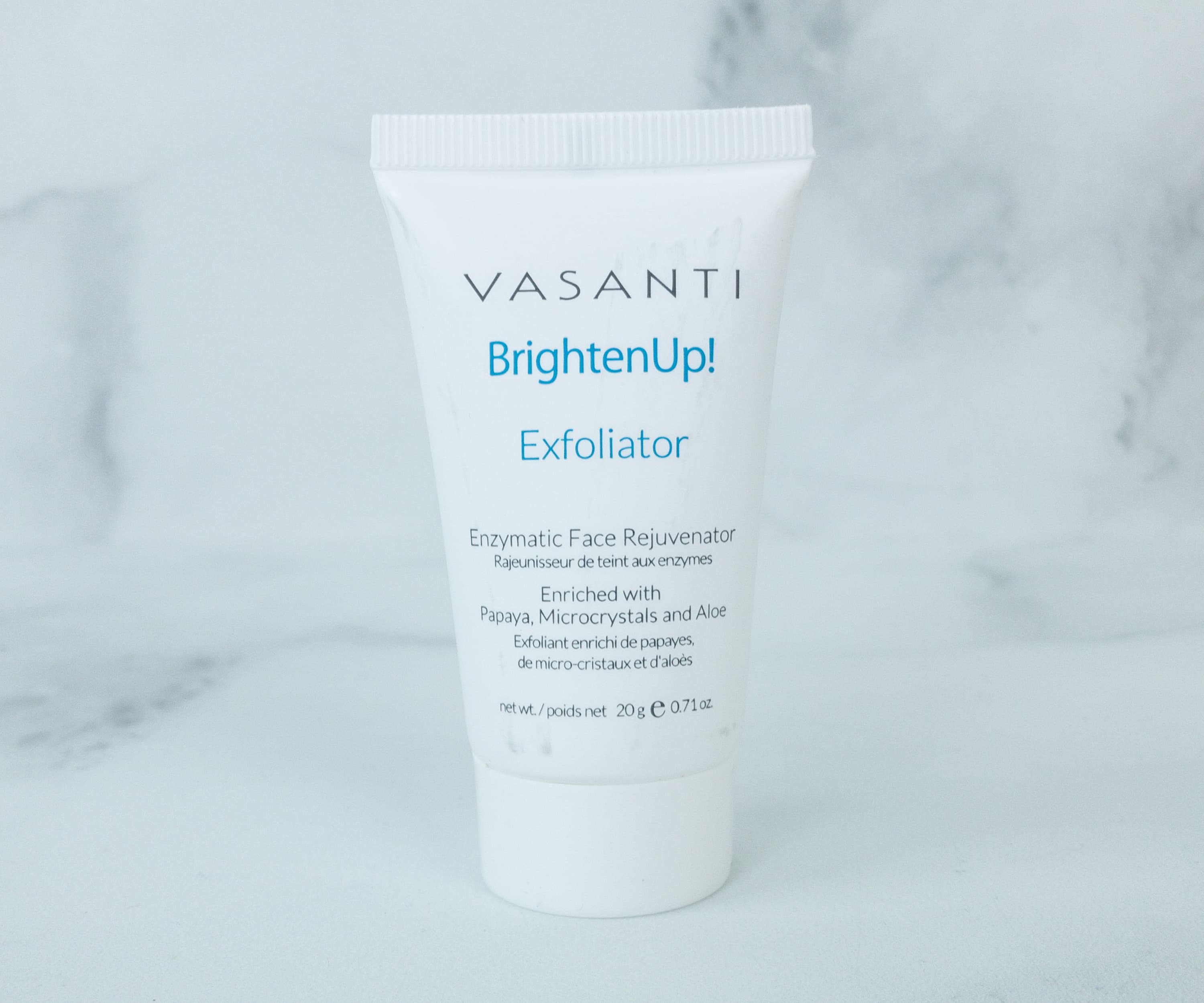 Vasanti BrightenUp! Enzymatic Face Rejuvenator ($5.70) Ideally used after cleansing, this face rejuvenator helps reduce skin dullness and improves uneven skin tone.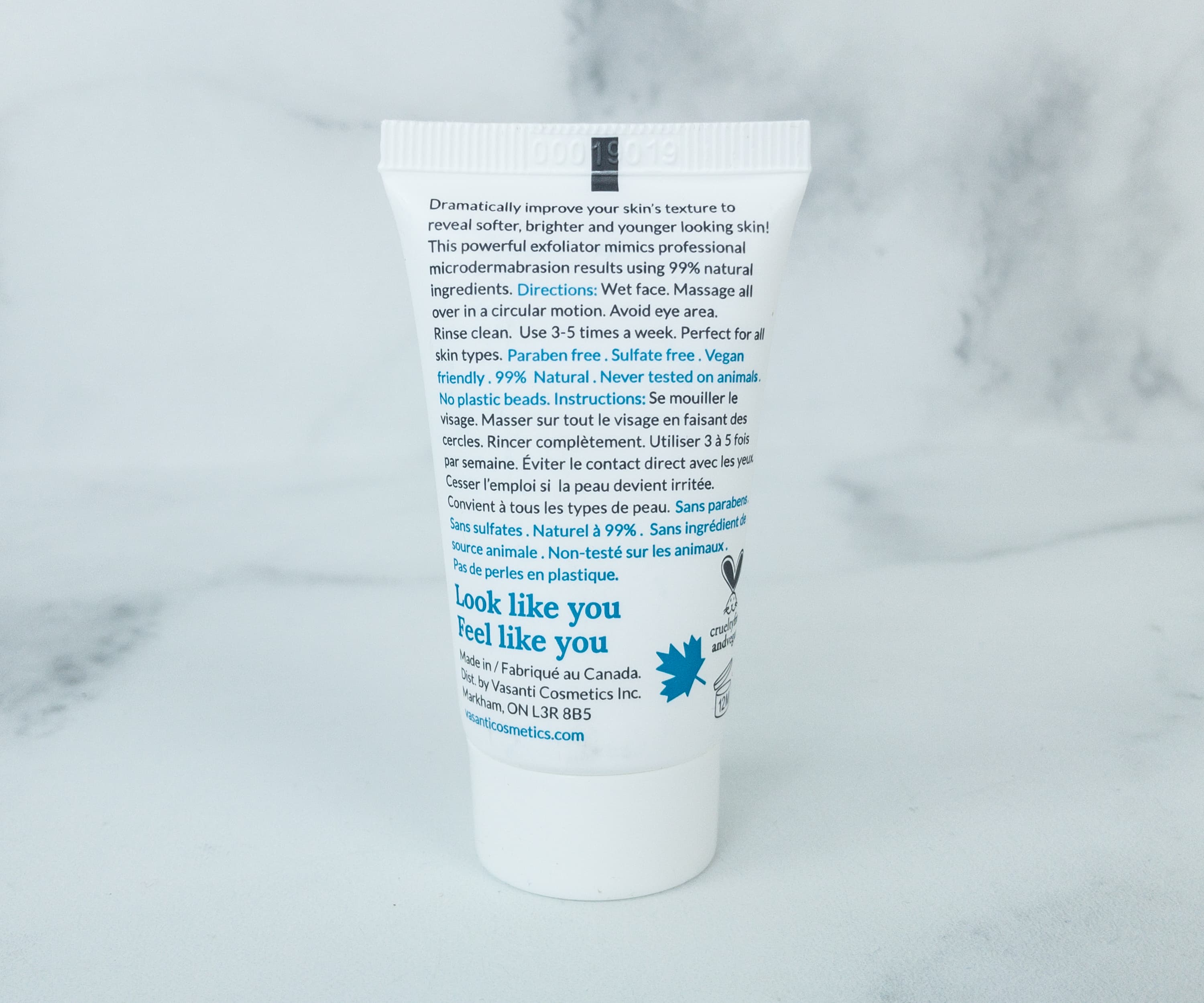 The formula contains aloe vera and papaya enzymes for smoother skin. It's easy to use and it doesn't leave any residue either.
Brickell Men's Products Balancing Toner ($25 Full-Size 8oz.) It's a balancing toner packed with cucumber, witch hazel, and peppermint. The formula is soothing and hydrating, plus it's oil-free and alcohol-free too. I like the fresh scent!
I like the new and improved Birchbox for men and those who like products traditionall designed for men, which is now called Birchbox Grooming! The grooming samples are all usable, and I especially like soap and the cleansing cloth. This subscription is great for any person who wants to discover the newest and the most innovative grooming brands without much fuss. If you liked the sample, it's easy to purchase the full-sized item as well. If you want a lifestyle item, Birchbox Grooming Plus is the option for you. This month, I got a water bottle made especially for runners. I think it's also going to be useful when hiking or when doing other outdoor activities. All in all, I think it was a great curation and I can't wait for more next month!
What's your experience with Birchbox Grooming?