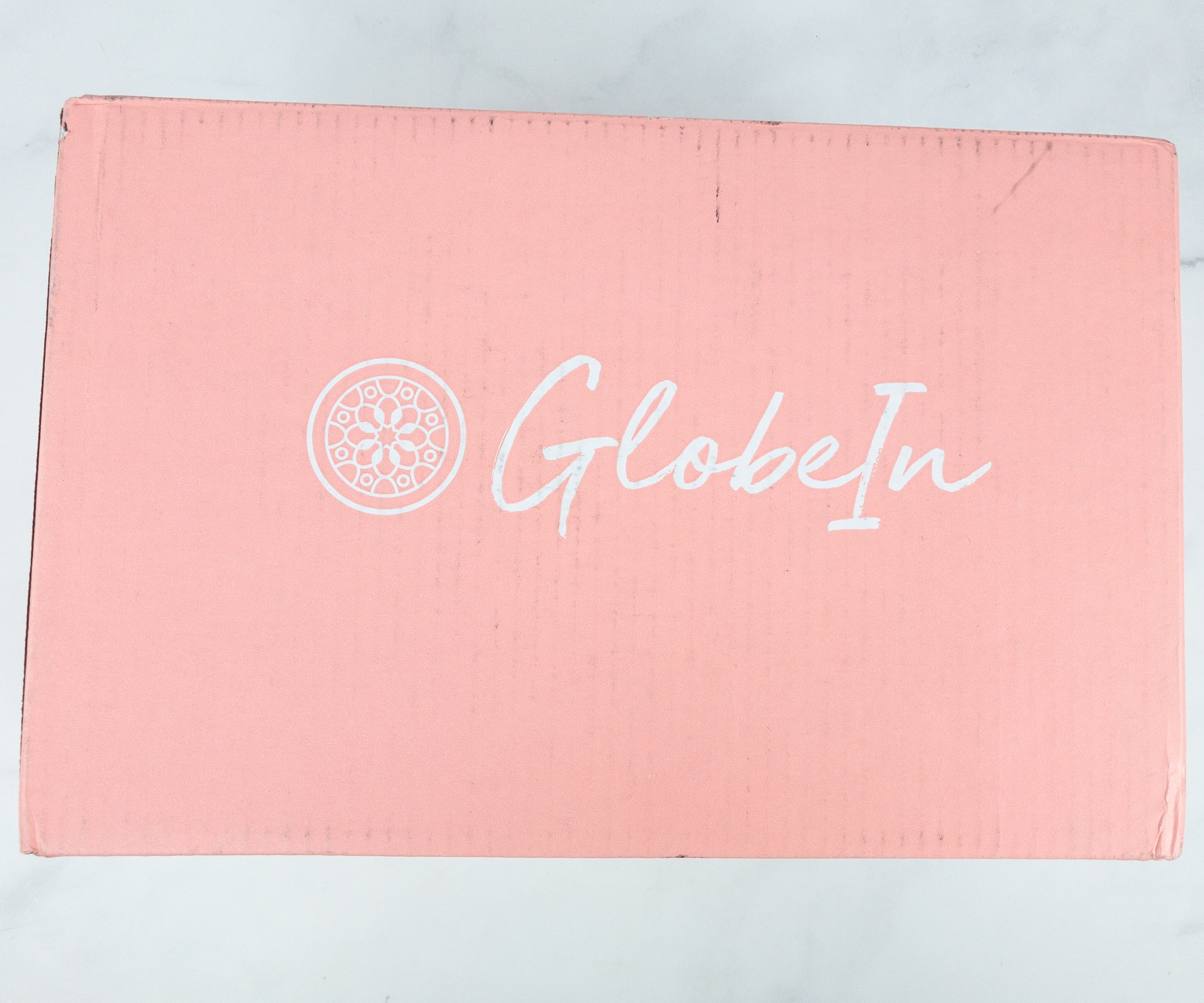 The GlobeIn Artisan Box Club is a subscription that sends handcrafted products from around the world. All items are produced either by collectives that are fair trade certified or that respect and adhere to fair trade principles. All artisans and farmers whose products are distributed by GlobeIn are paid a fair wage for their products.
DEAL: New customers can use coupon code WELCOME to save $10 OFF their 3-month or longer Artisan Box subscription.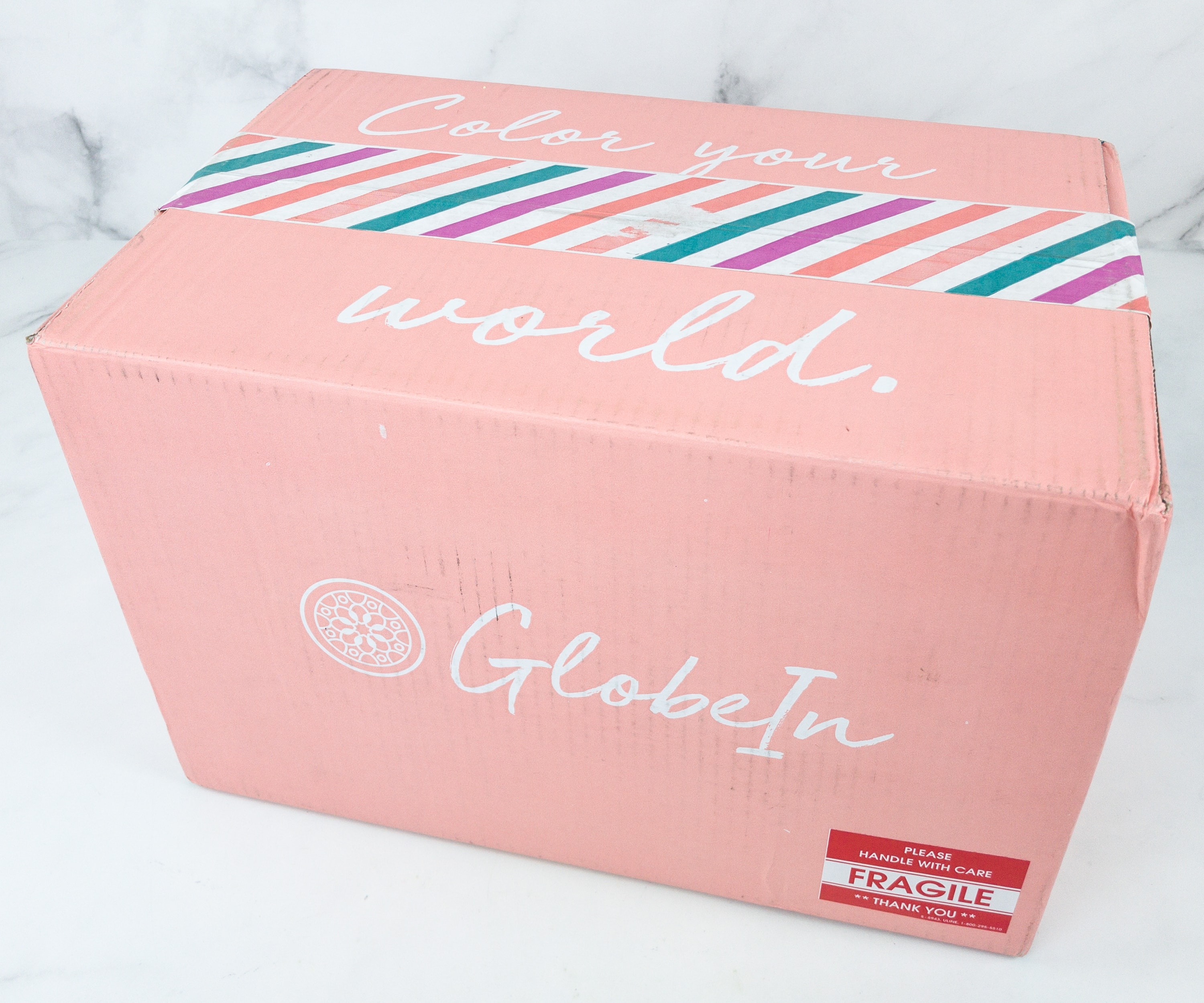 There's a sticker that says it's fragile.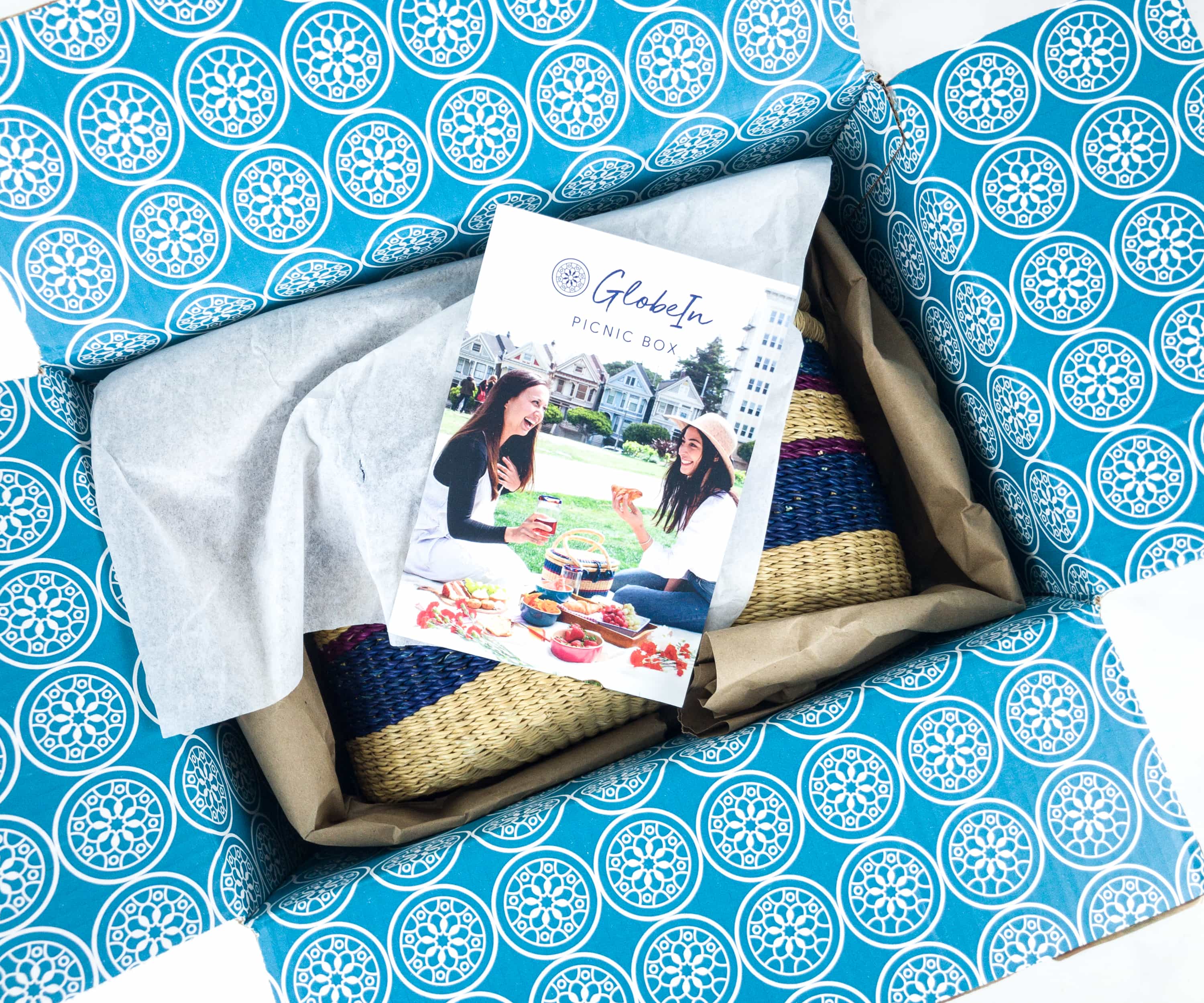 A booklet welcomed us upon opening the box.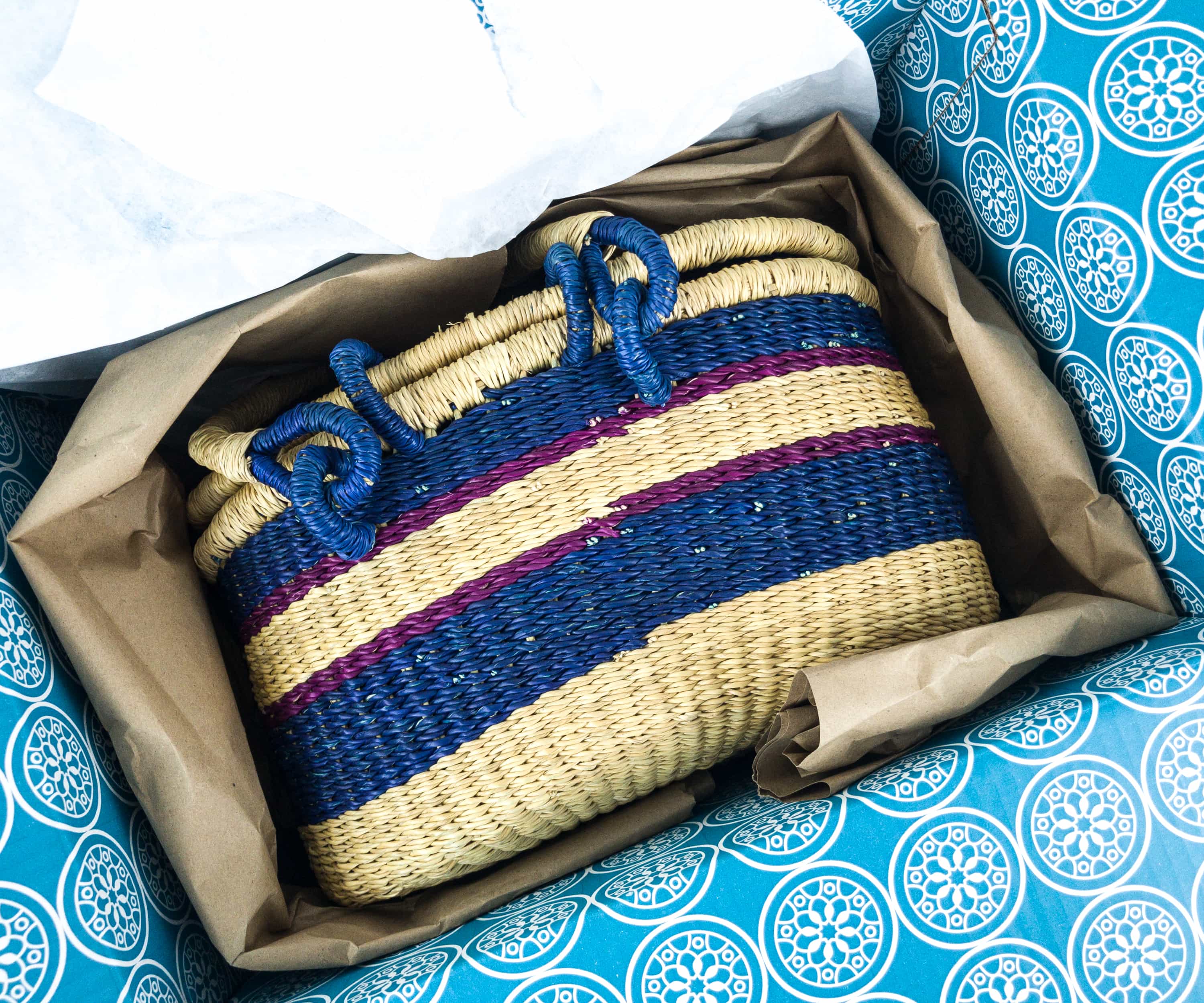 Everything was well wrapped and packaged to protect them during shipping.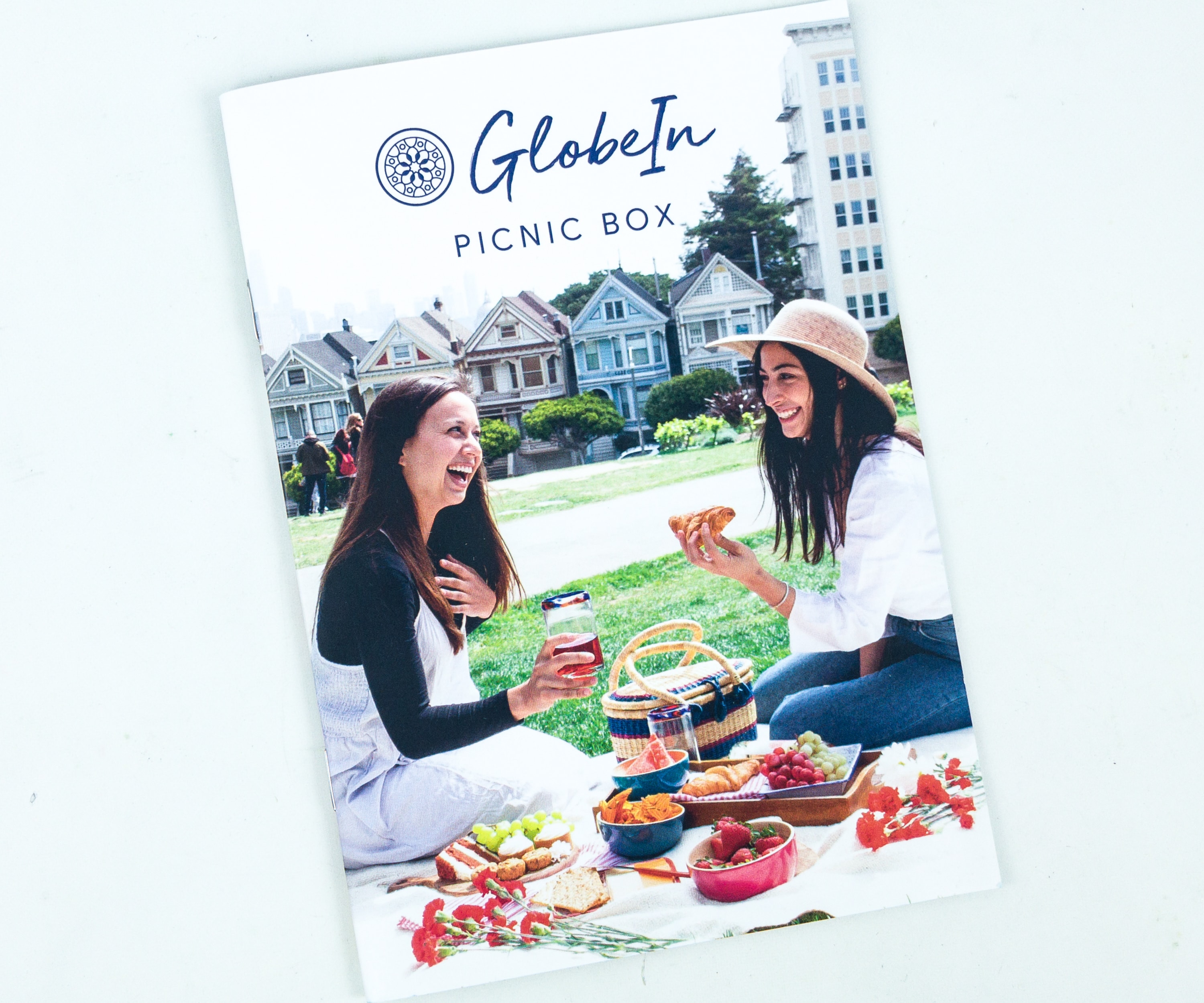 This booklet gives details about each of the artist responsible for the items in the box.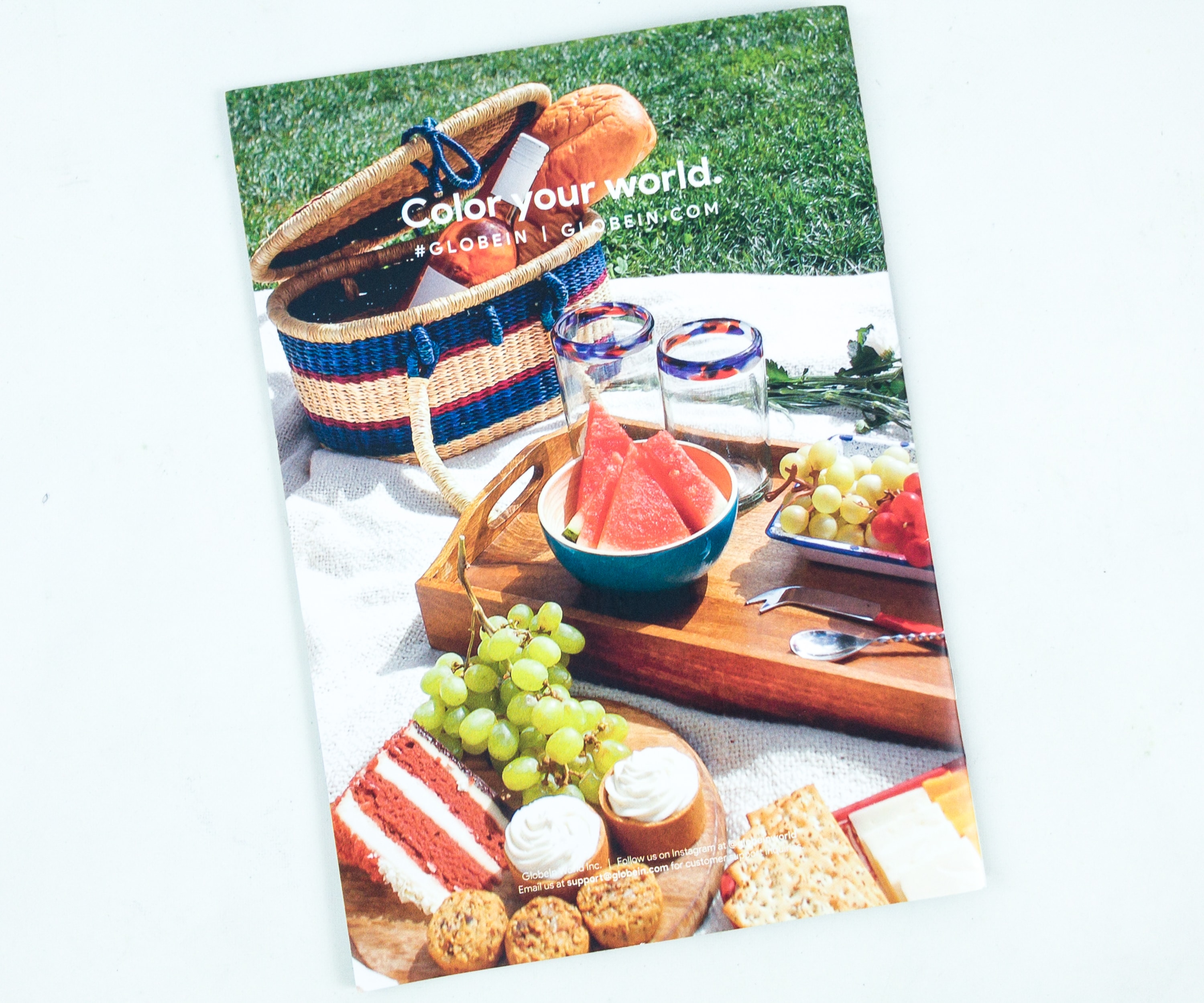 The back of the booklet also pictures how we can use the items in this month's box!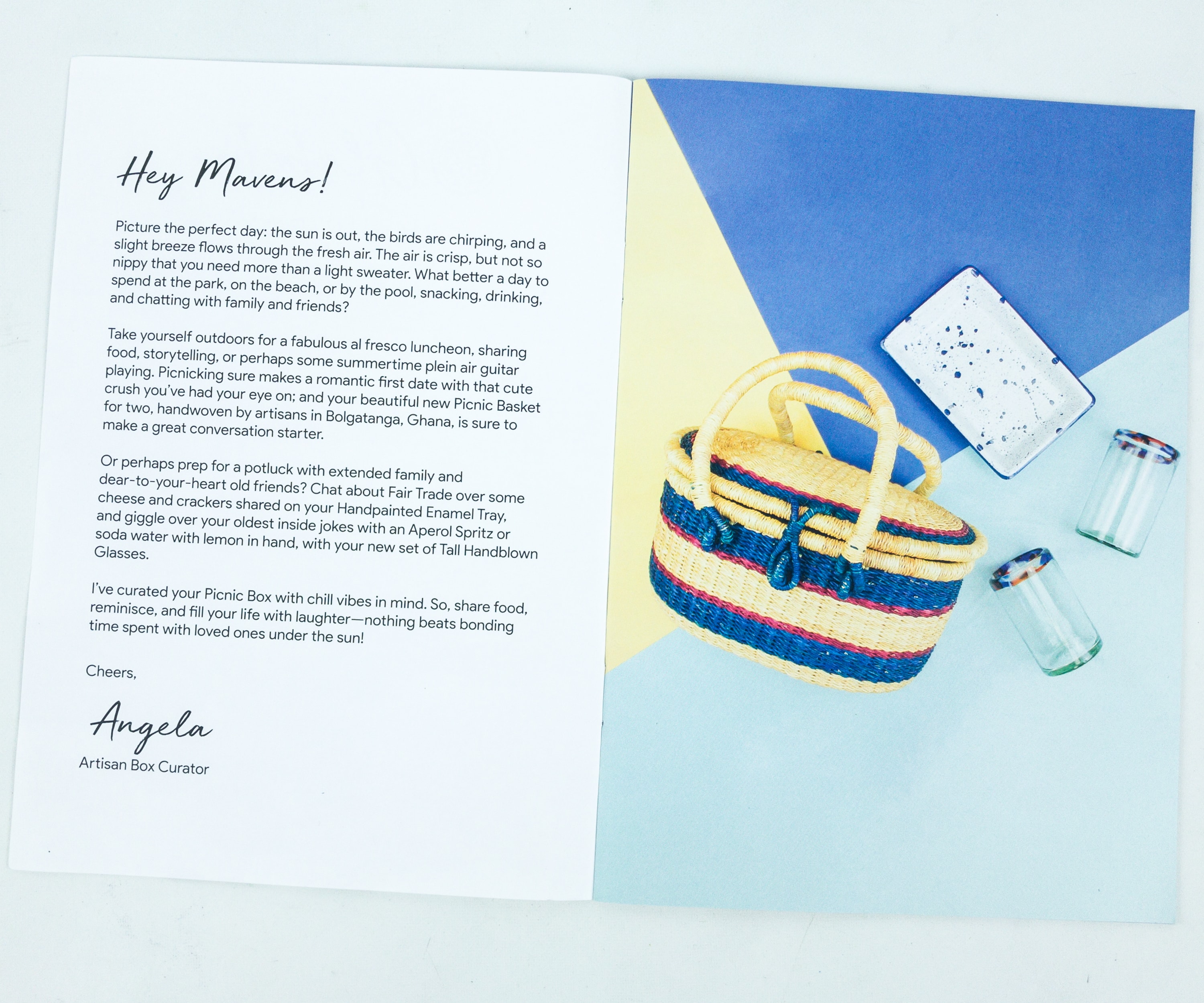 The theme for this box is PICNIC. Artisan Box subscribers have a selection of themes from which to choose. This way, artisans will be able to meet GlobeIn's needs while also having longer, steady work as they continue to produce items for the Artisan Box.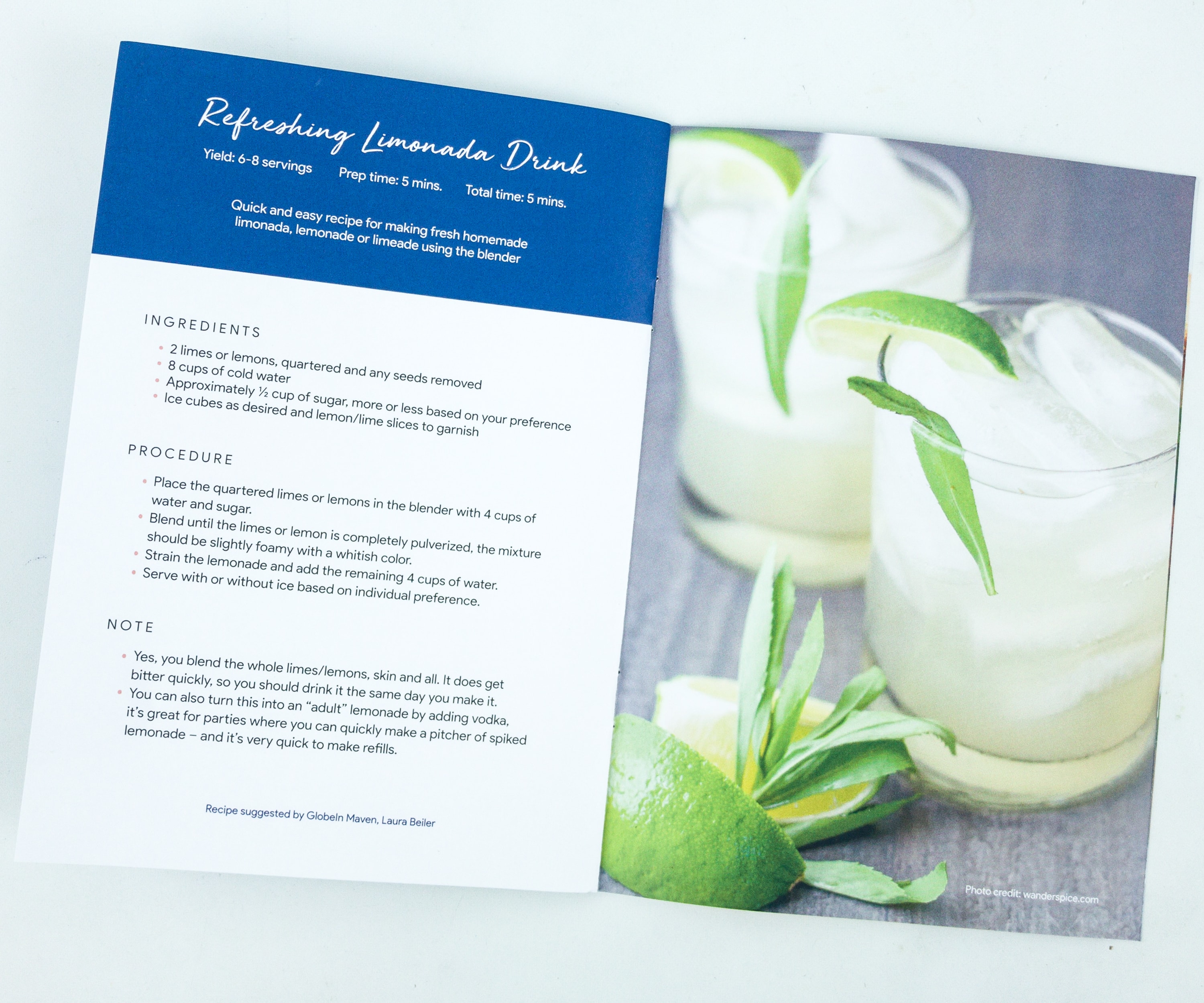 They even included a refreshing lemonade recipe.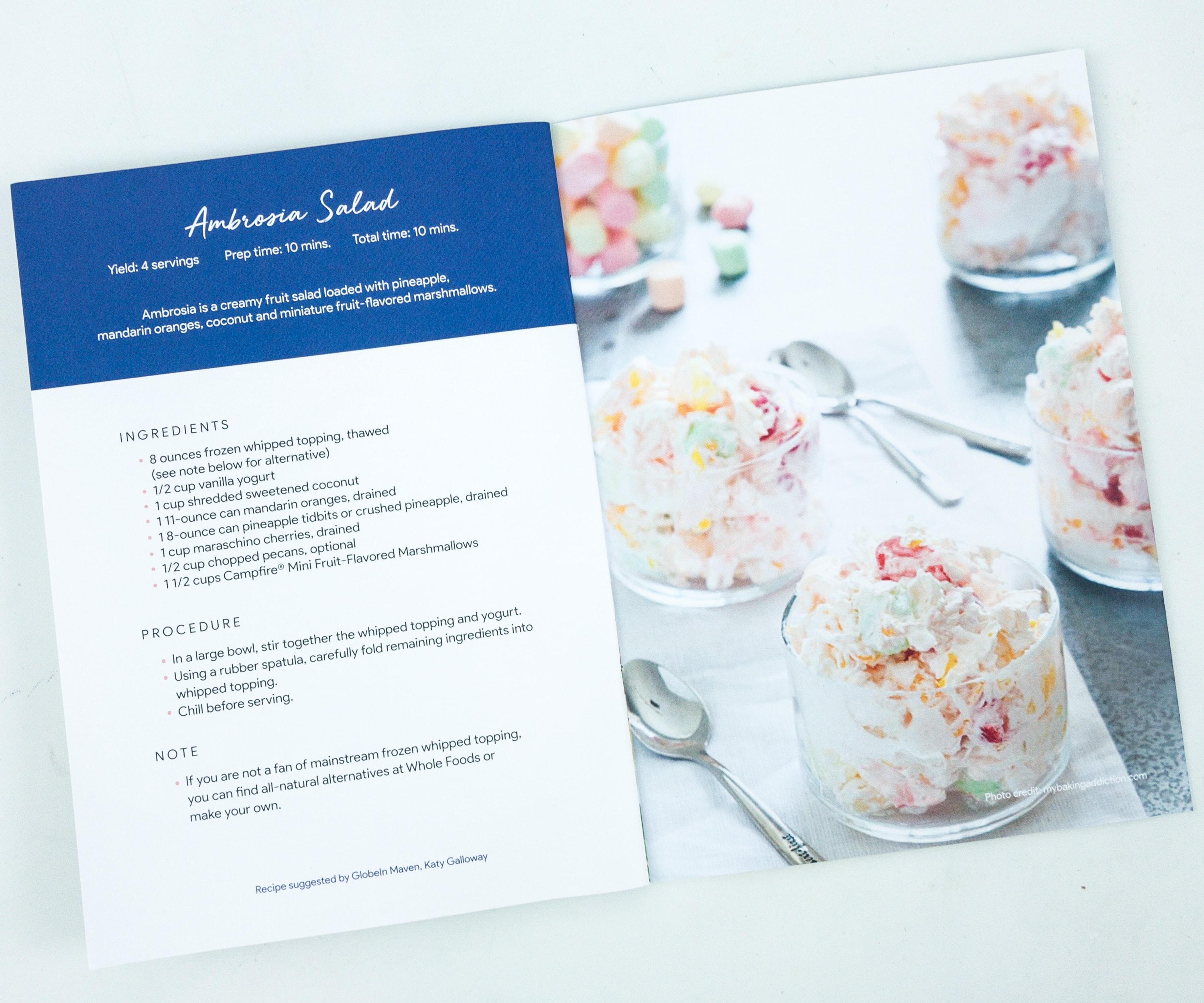 Another delicious dessert that they included is the Ambrosia Salad.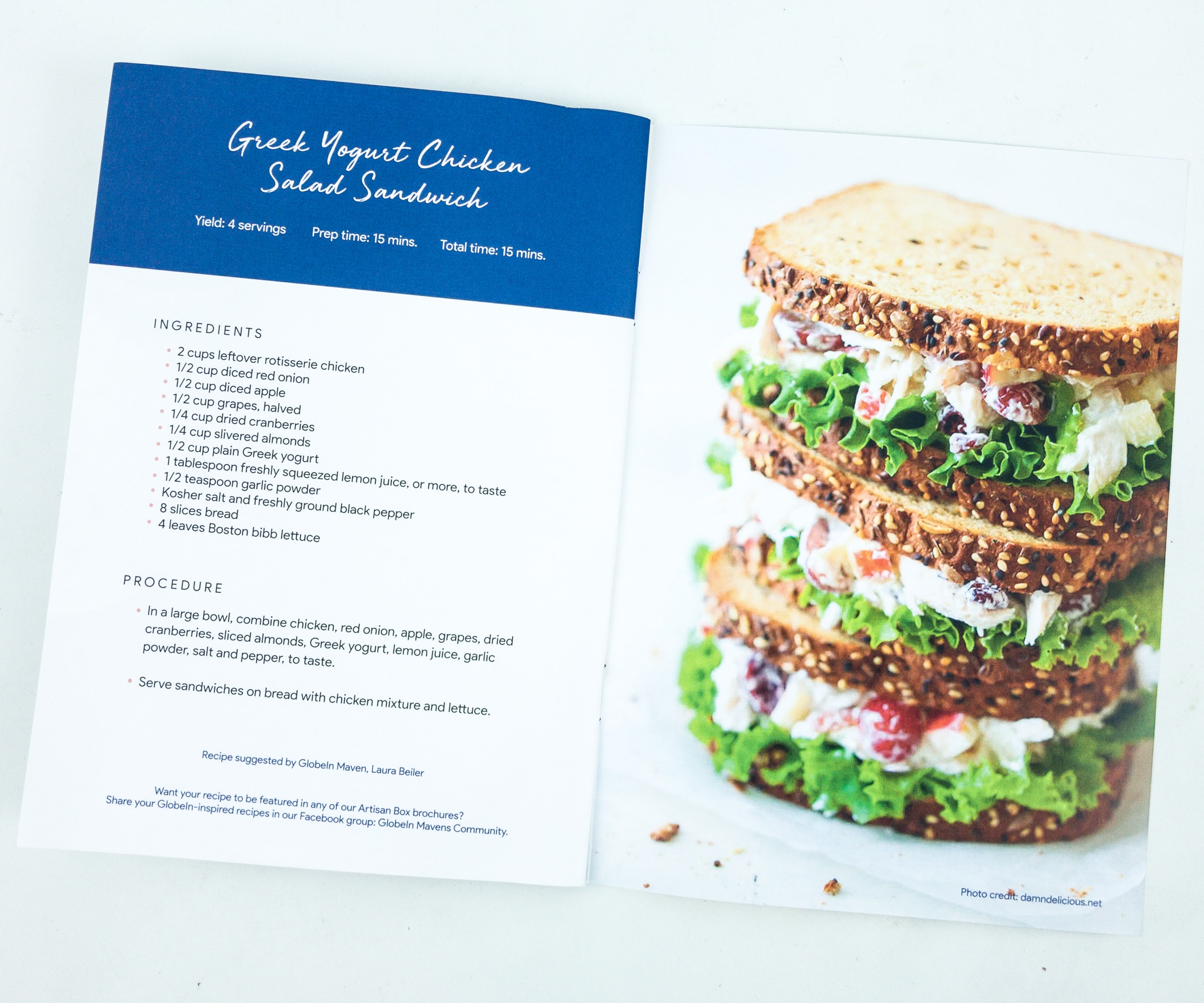 They even included this mouthwatering Greek Yogurt Chicken Salad sandwich recipe! We're really excited to try all the recipes for our picnic!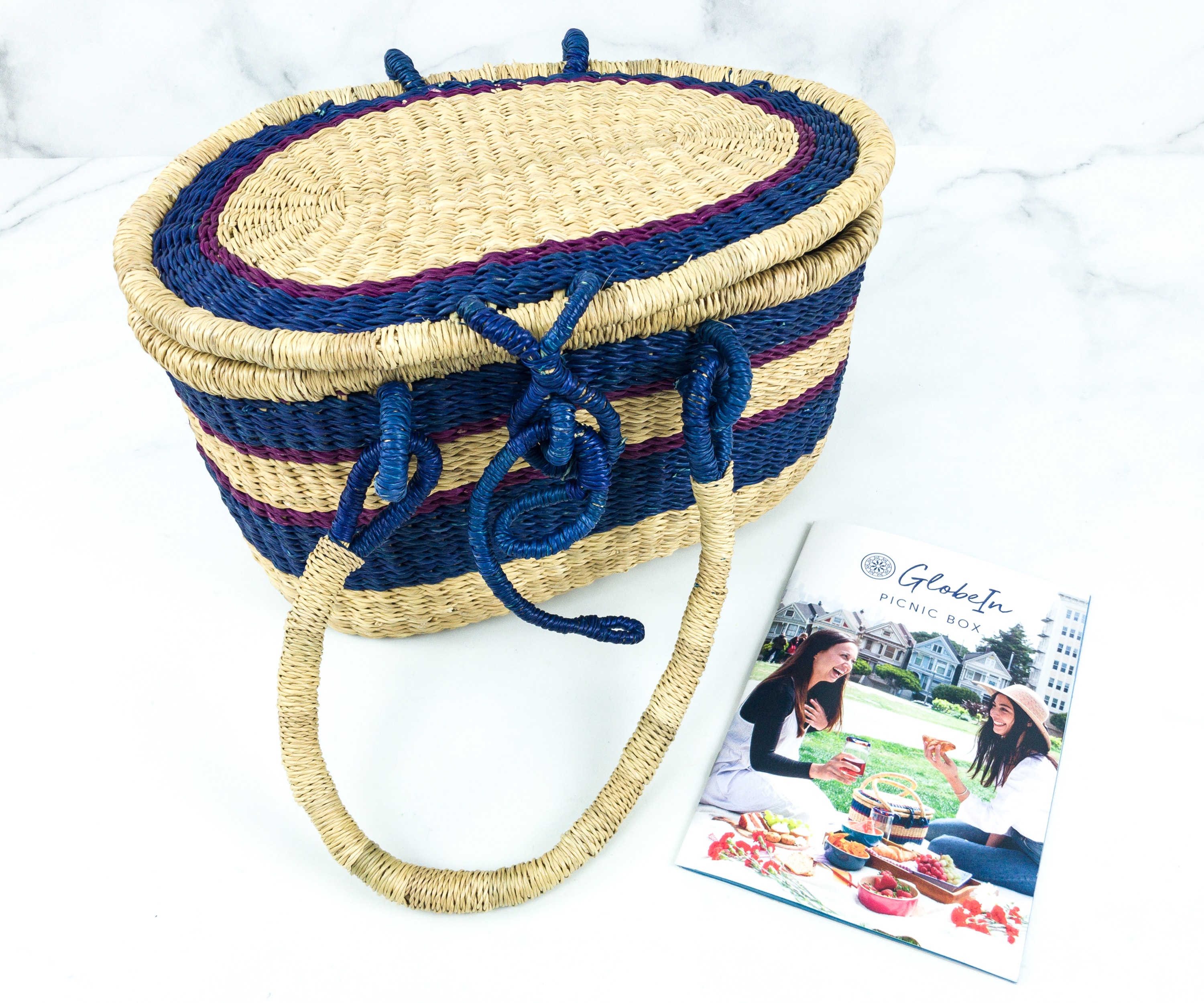 I got really excited when I saw this beautiful picnic basket!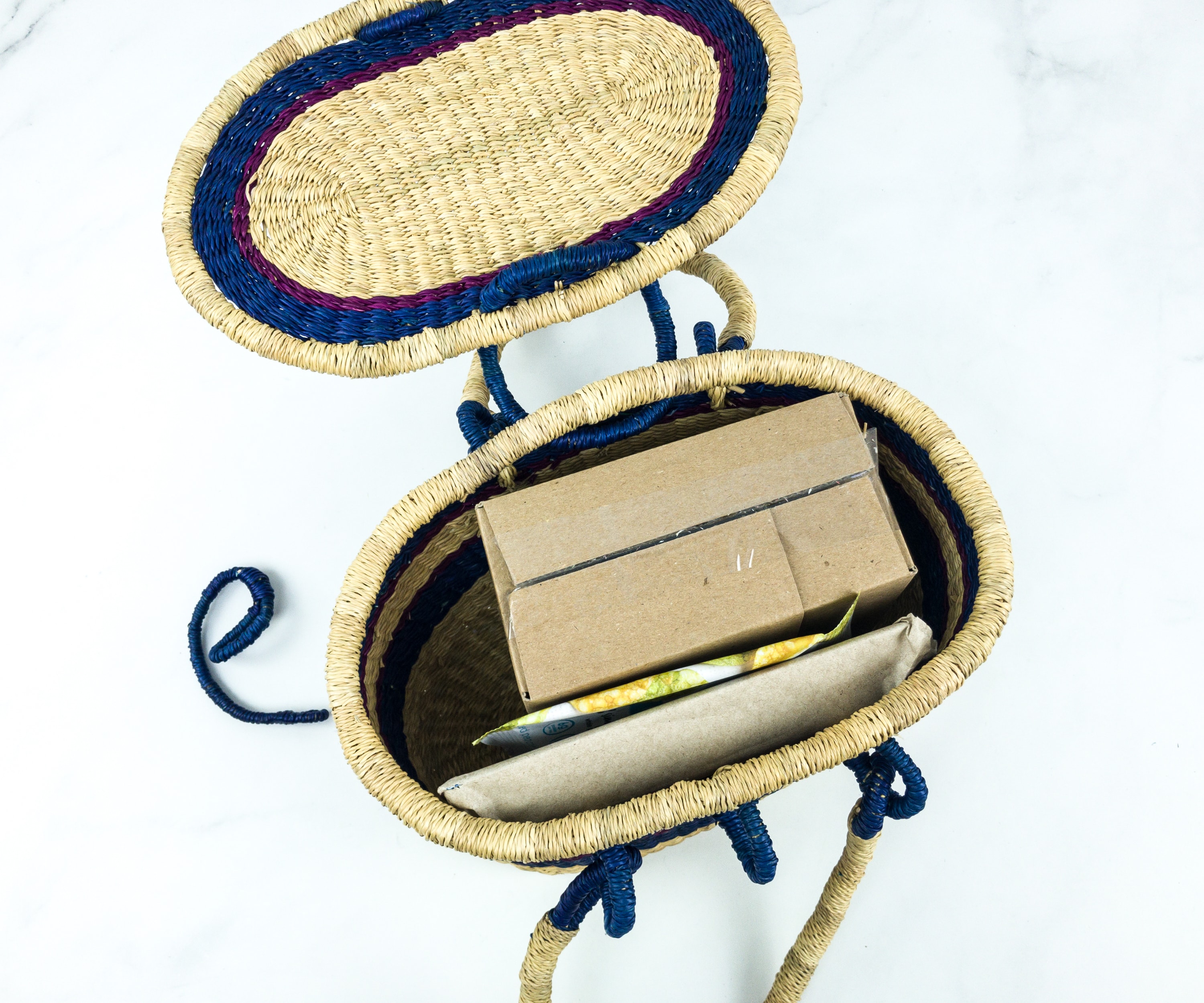 The other contents are placed inside the basket, everything's nicely packaged too!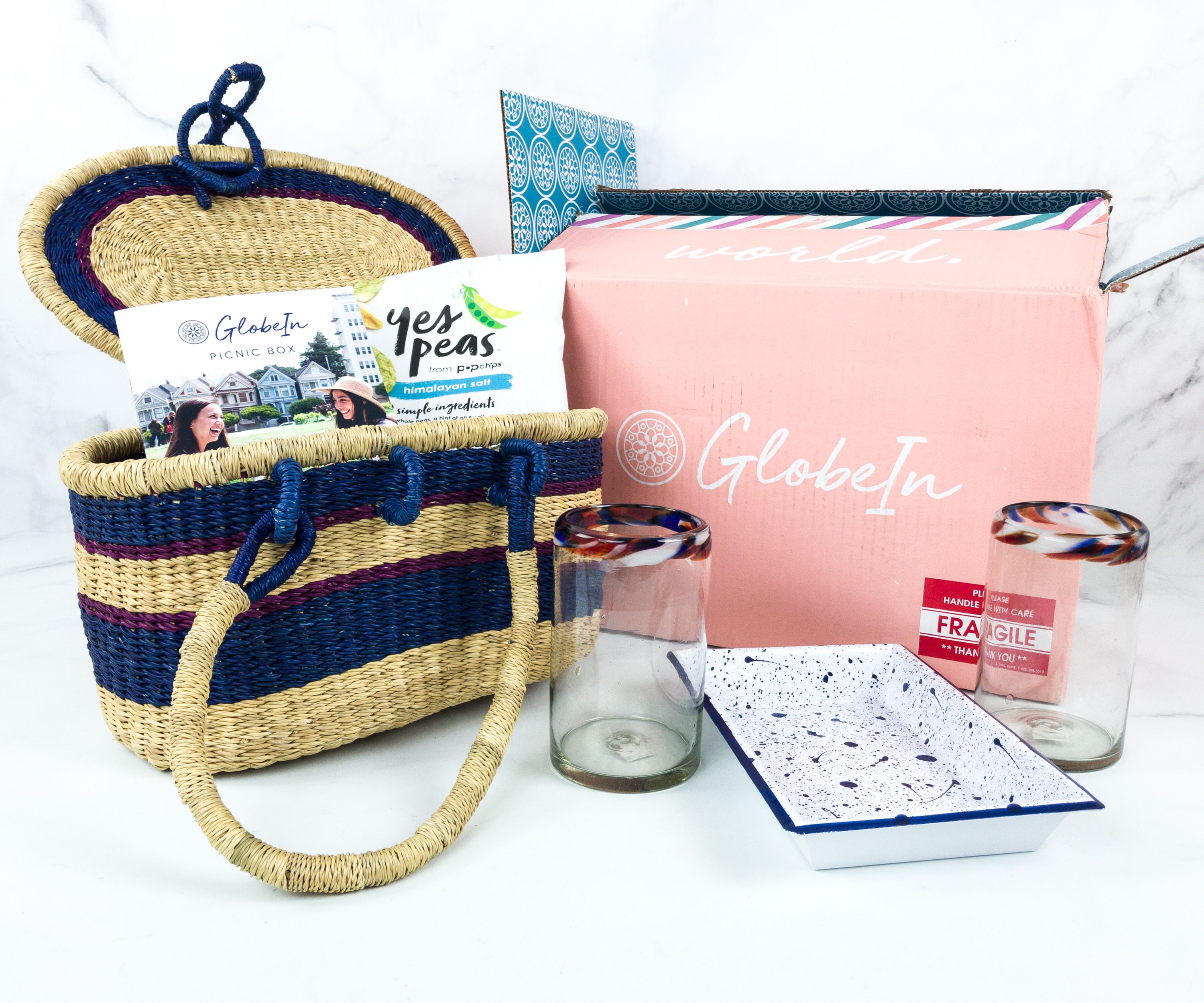 Everything in my box!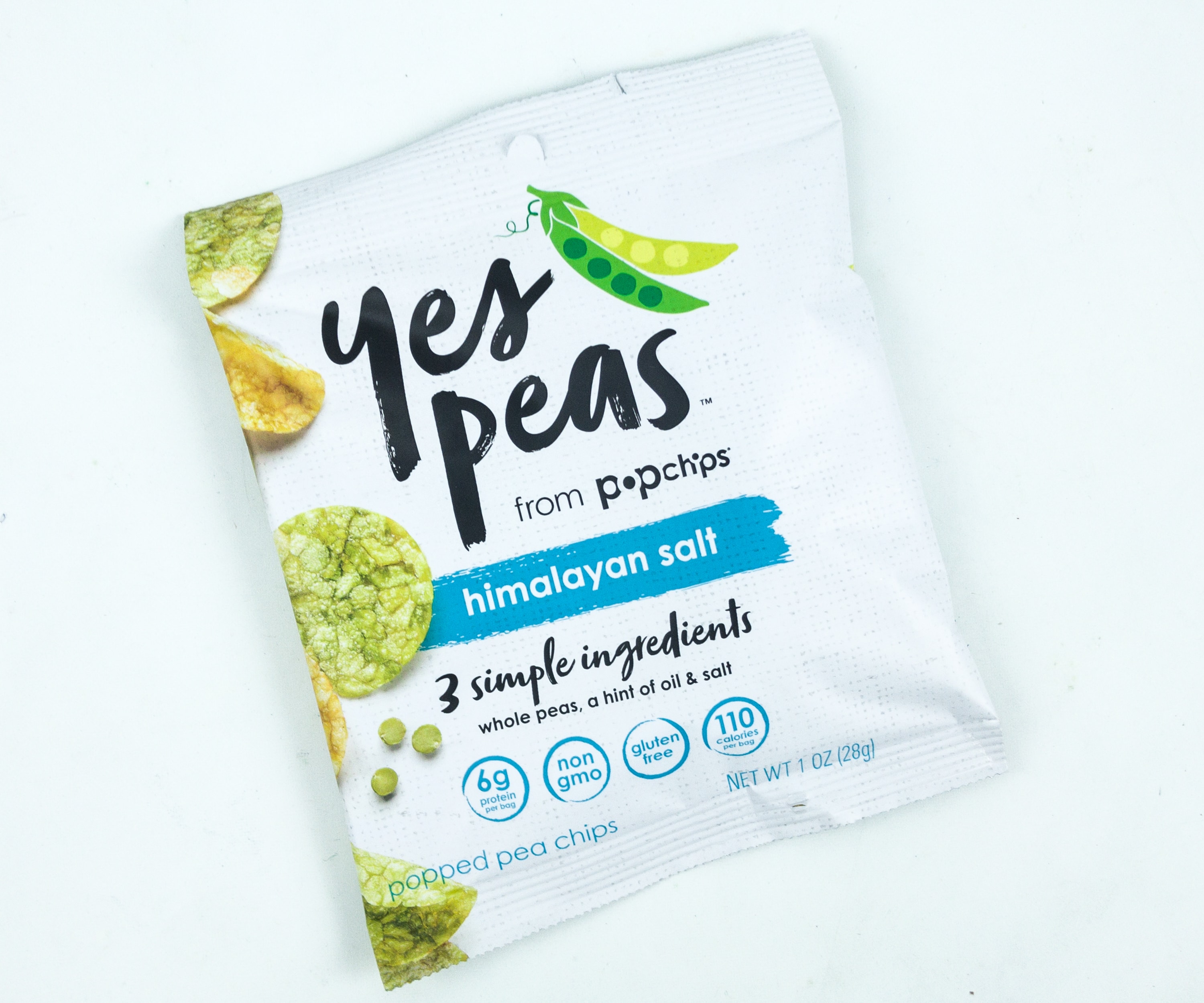 PopChips Yes Peas ($1.32) These vegan popped peas are definitely a great alternative to regular potato chips! Like the usual chip snacks, they're crunchy and have the right amount of salt. These are made from green and yellow peas, added with salt and oil, but they're not greasy. It's proof that you can snack without the guilt!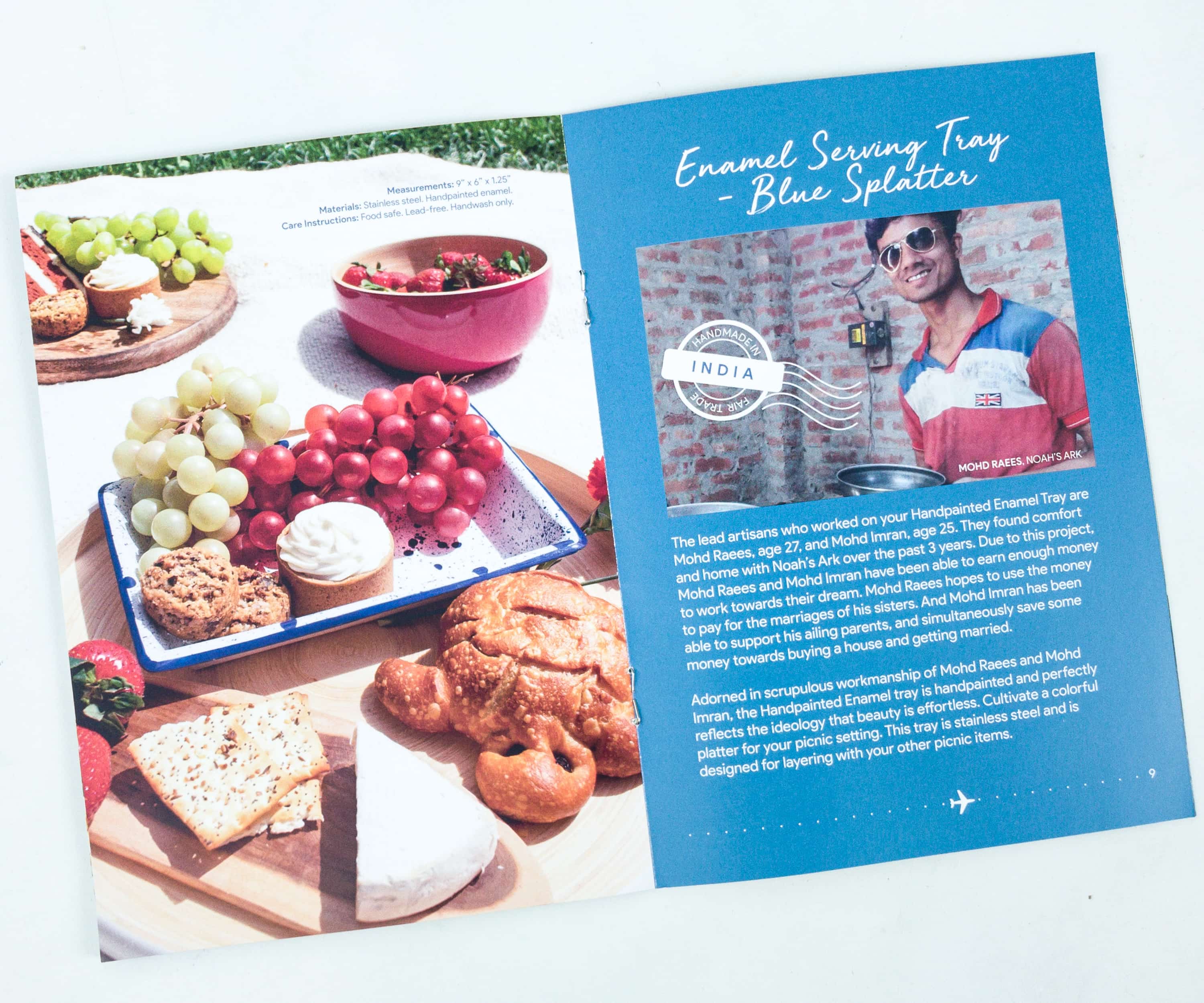 Noah's Ark Enamel Serving Tray – India ($18) It's a beautiful stainless steel tray from India!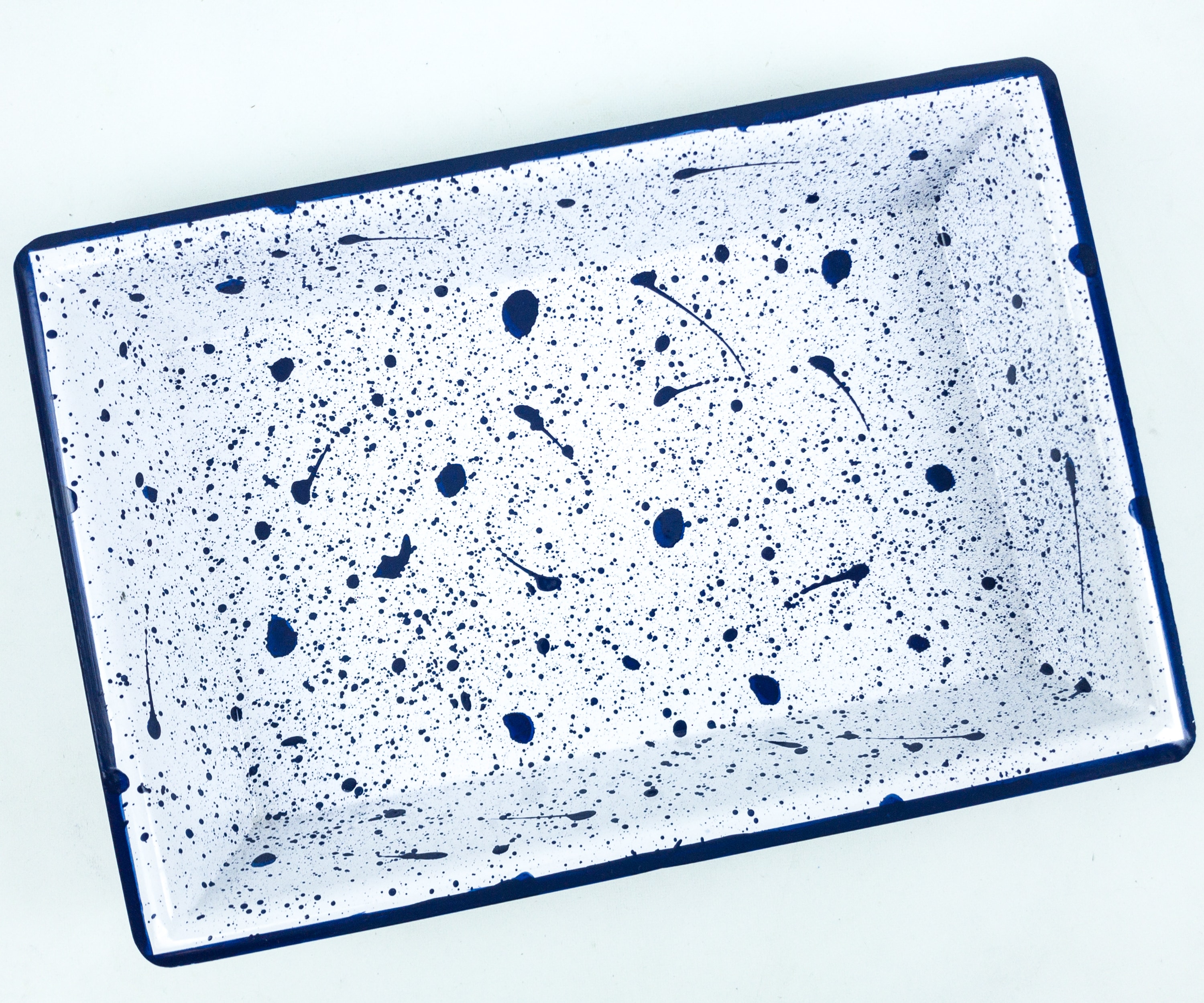 The tray's beautiful speckles are made by a 27-year-old Mohd Raees, and a 25-year-old Mohd Imran. They really showcased their talent on this piece, which also helped them to achieve their goals in life.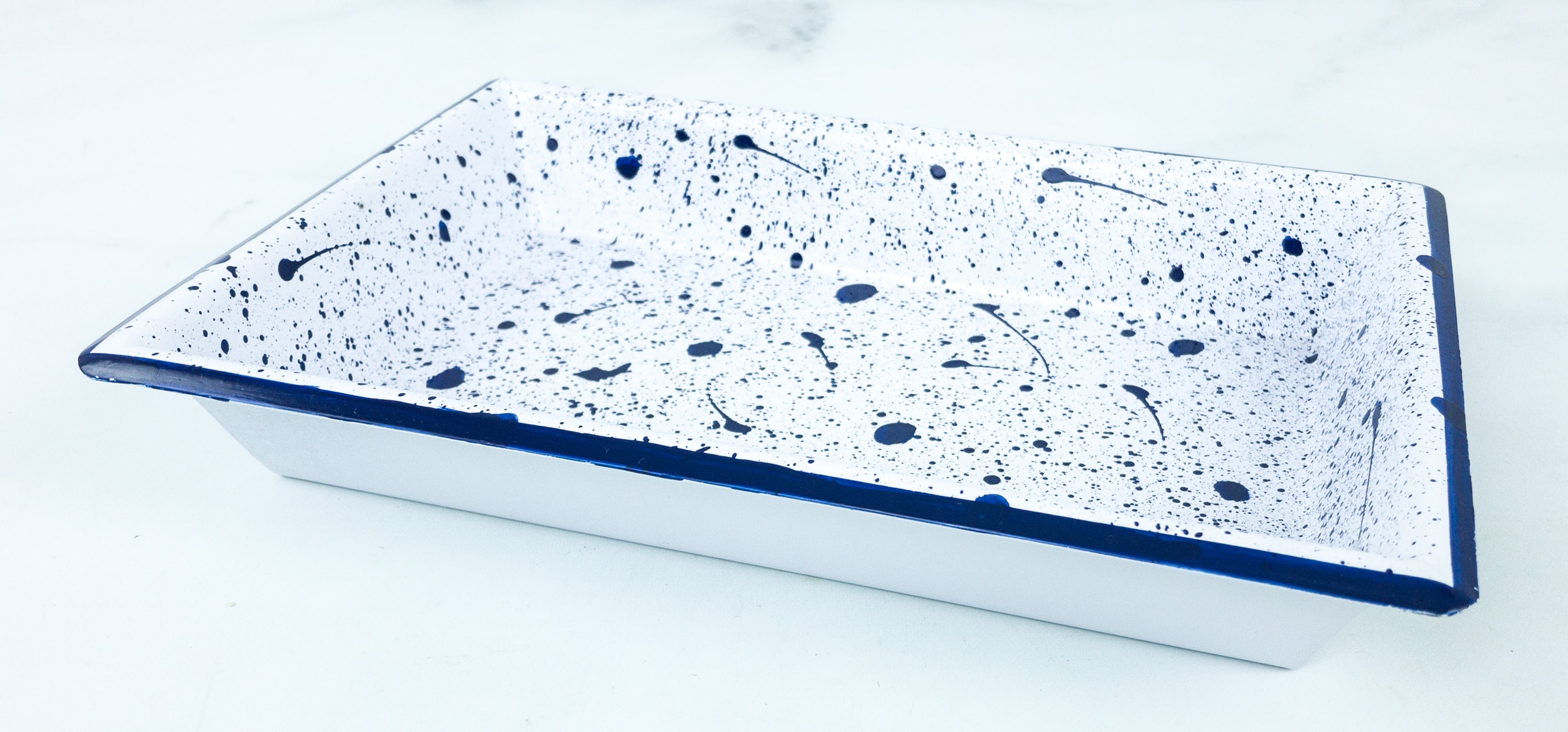 It's the perfect tray for a fun time at the park, on the beach, or wherever is the place the family chose to have a picnic! It can contain salads, chips, and dips, fried or roasted meats… The possibilities of what this tray can contain are endless!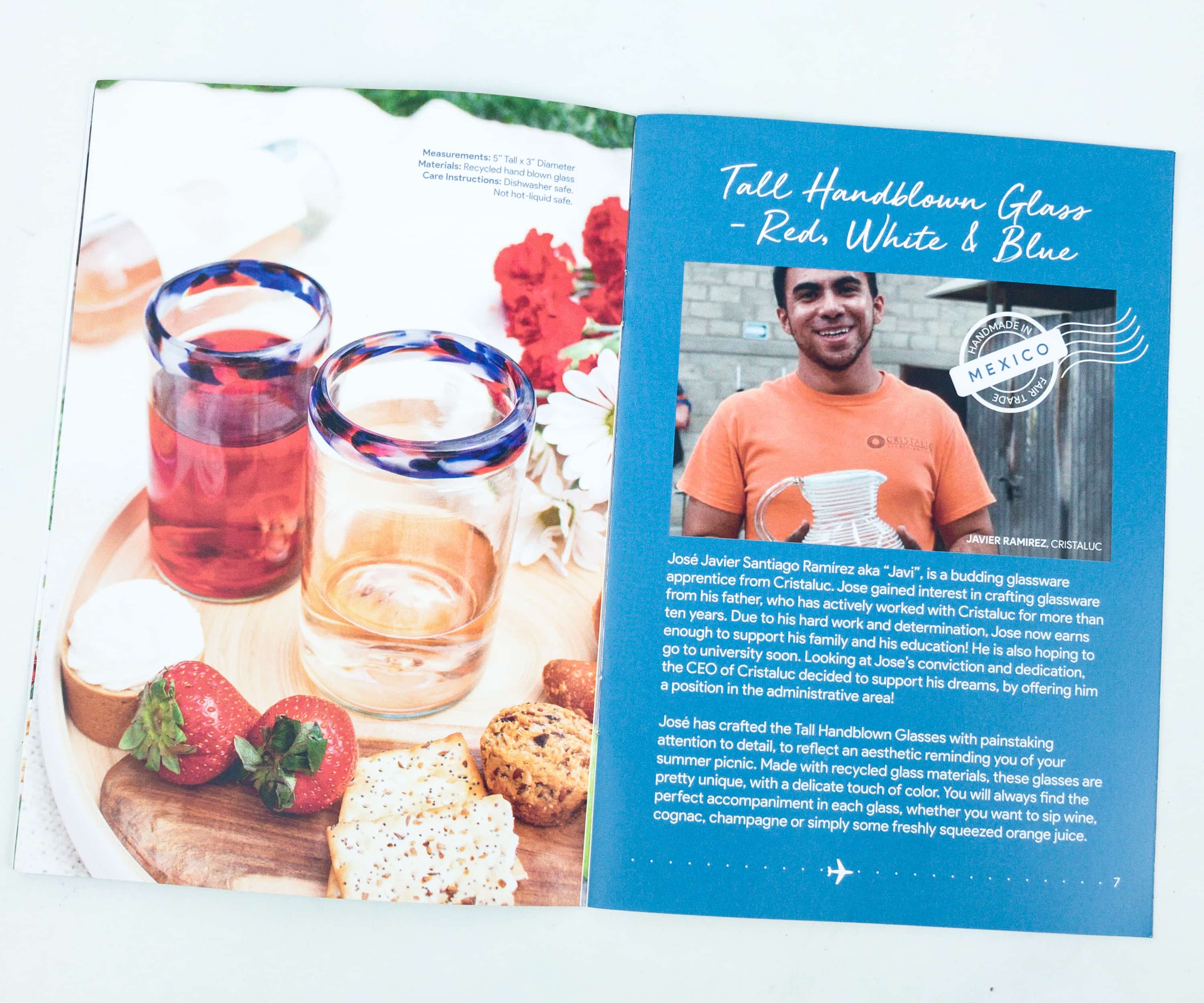 Cristaluc Tall Handblown Glass – (Set of 2) – Mexico ($30) From Mexico, I got this pair of drinking glasses with an alluring rim! It is the work of Jose Javier "Javi" Santiago, a glassware apprentice from Cristaluc.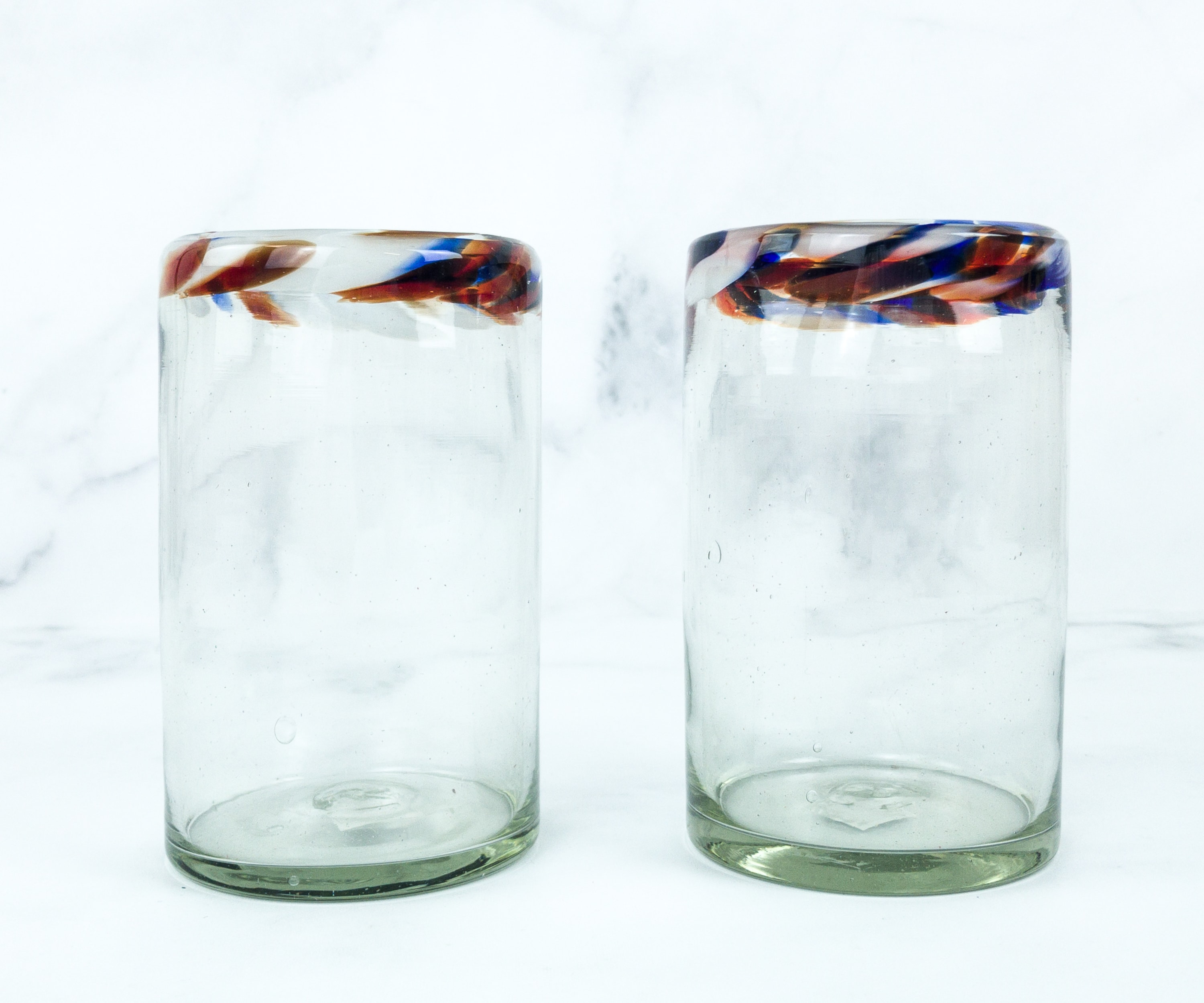 The glasses are made with recycled glass materials, hand-blown to perfection.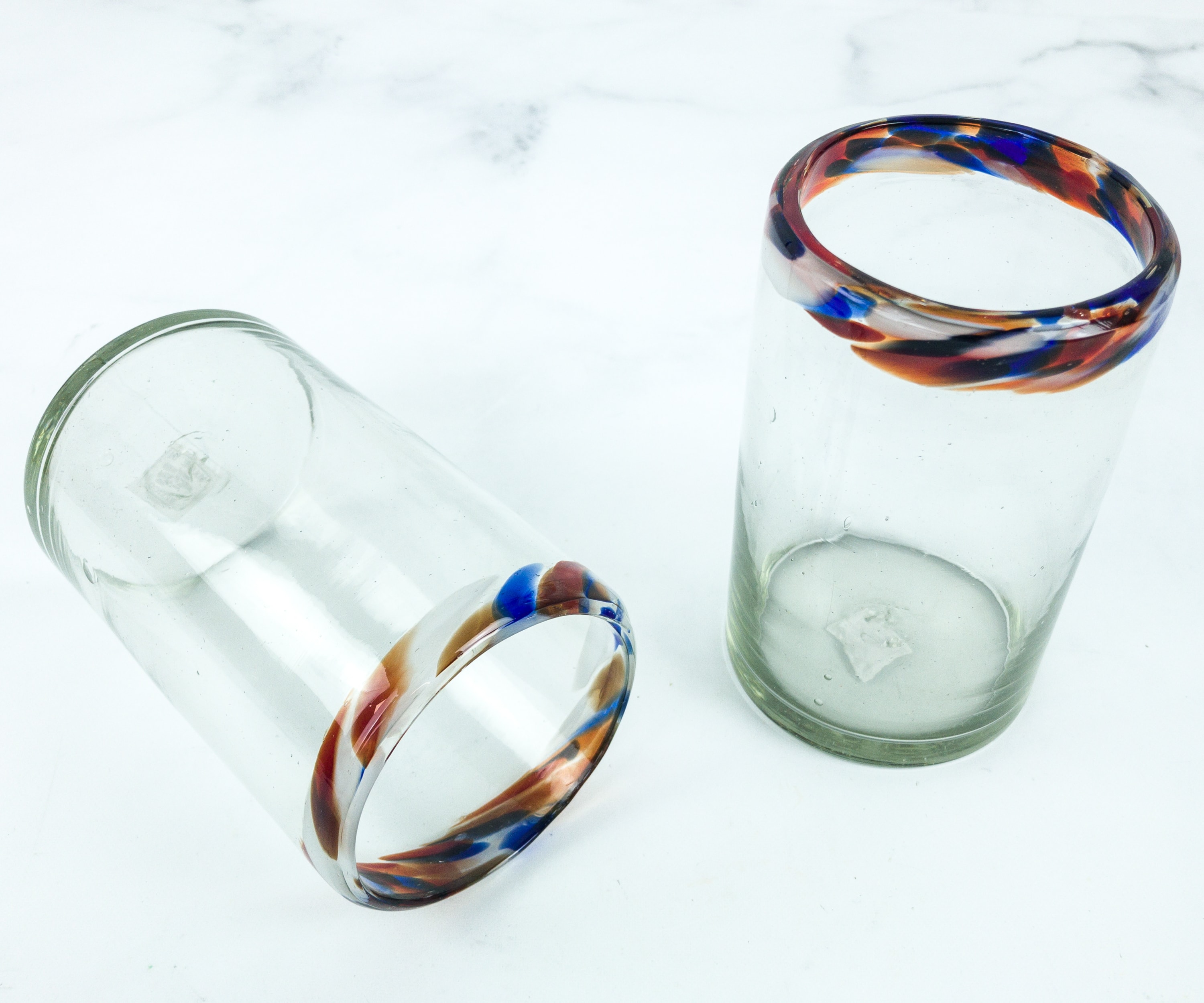 You can put whatever cold drinks you want, whether it's wine, cognac, champagne, or even just sodas and fruit juices!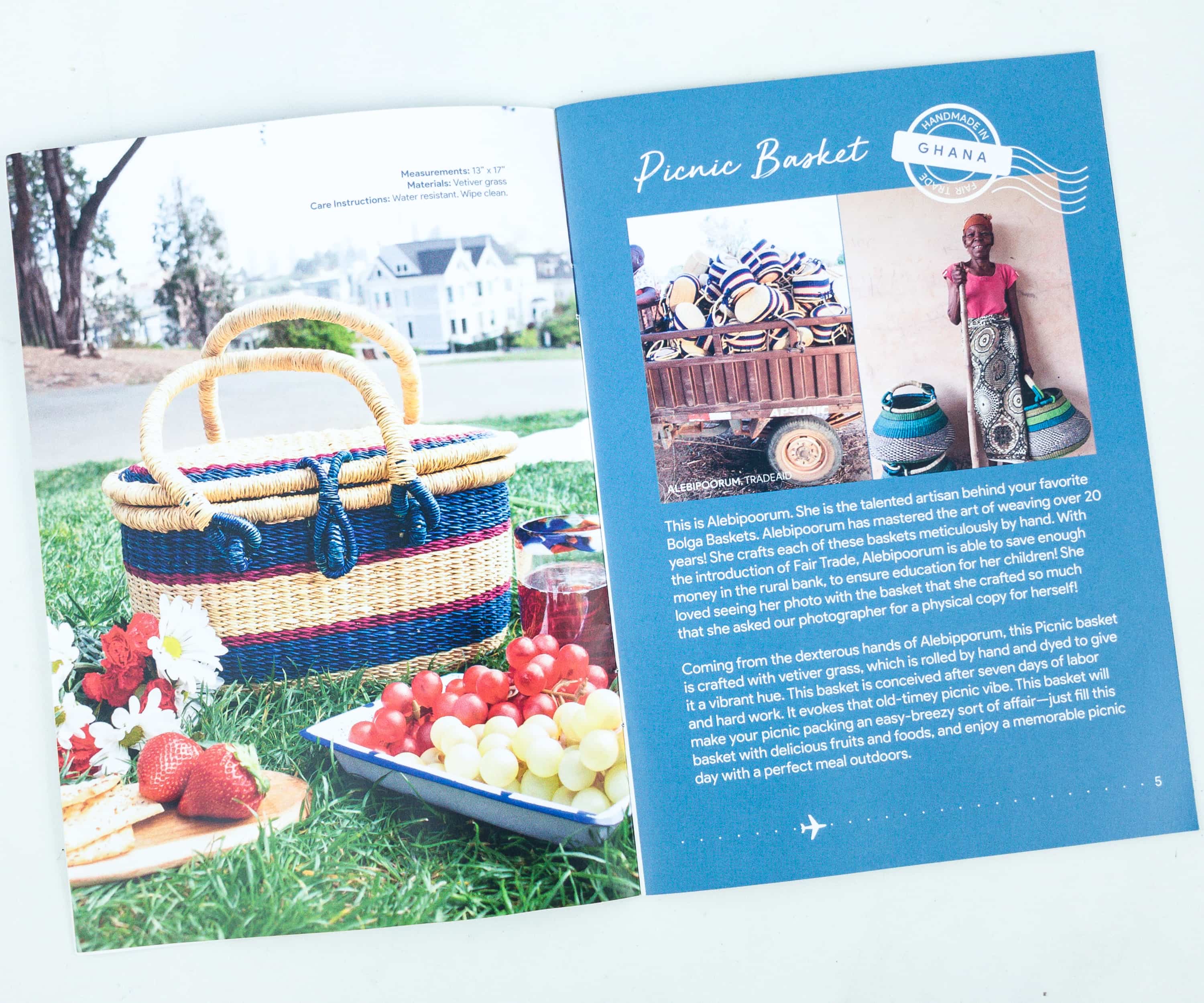 TradeAid Small Picnic Basket – Ghana ($40) Alebipoorum from Ghana weaved this basket by hand for 7 days, and look at the beautiful result! You can tell that she poured not just craftsmanship but also love on her work, that's why the result is outstanding.
The beautiful picnic basket is made from vetiver grass that is rolled by hand and dyed to give it striking colors.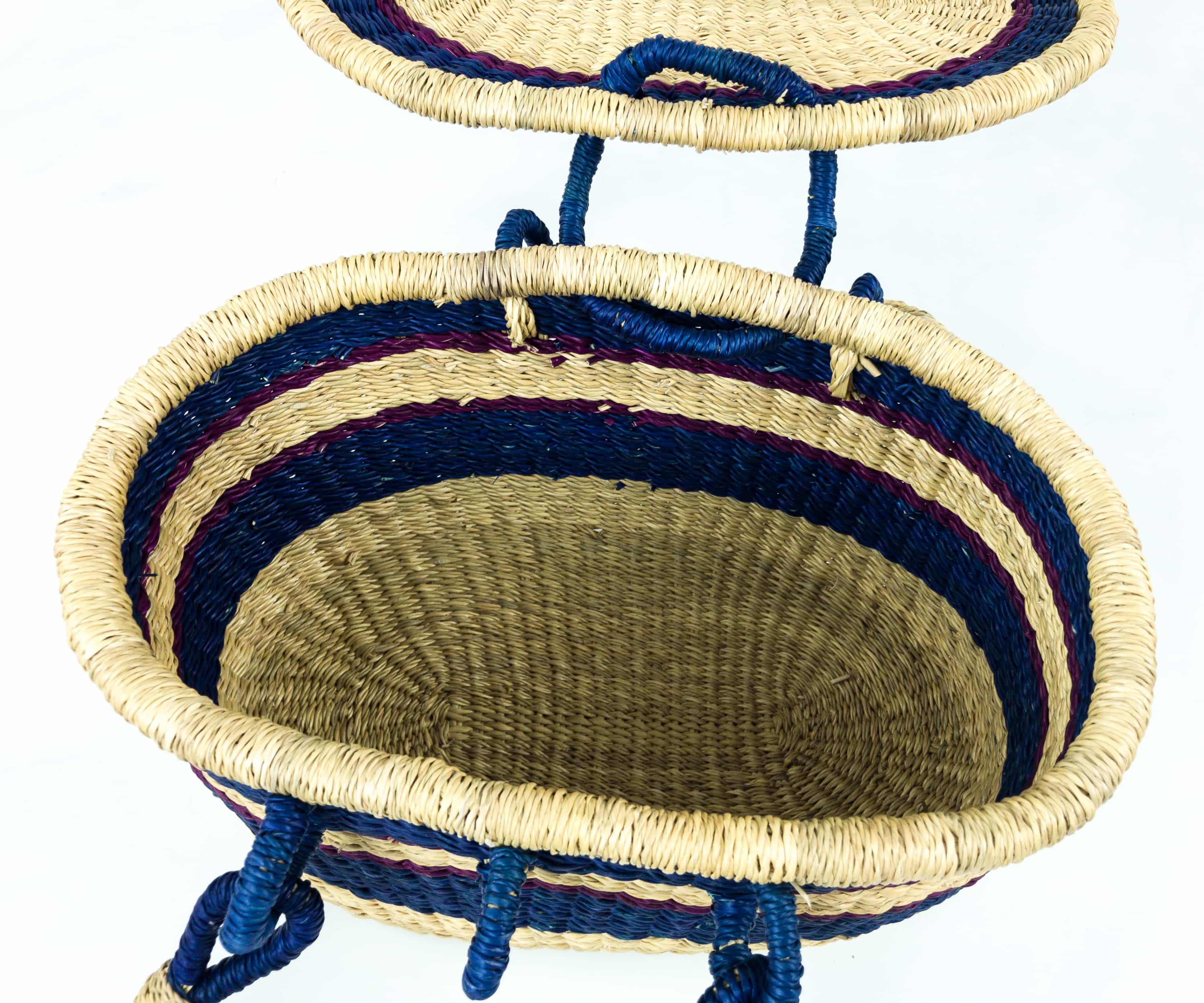 It may be tagged as a small picnic basket, but it can contain a lot. Aside from food, you can also fit in some plates, trays, and even cups and utensils in there.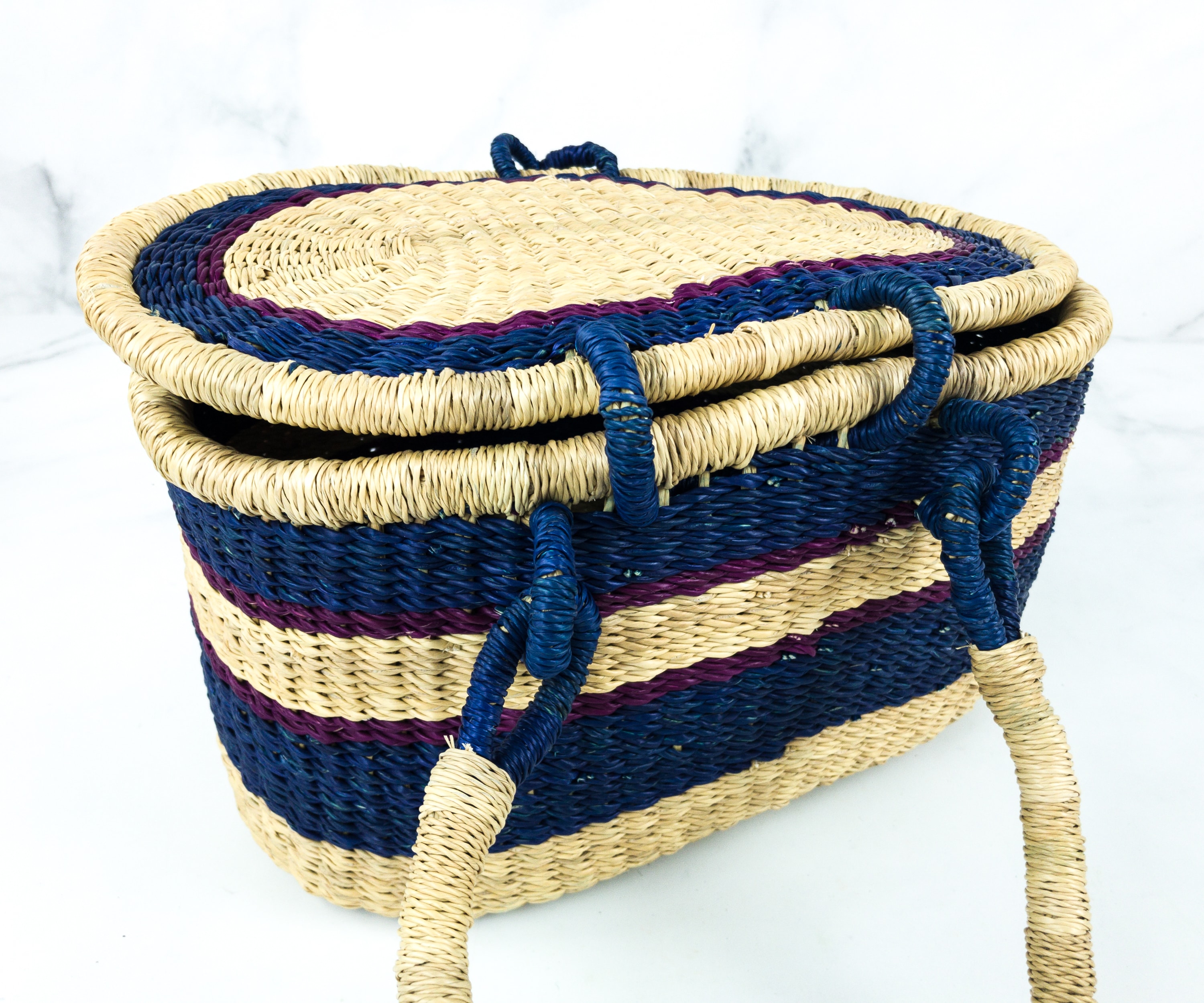 It also got an equally beautiful lid that will protect all the contents inside the basket, while the handles will make it easier for you to carry them all. It's simply the perfect basket for all your picnic needs!
Again, GlobeIn did a great job in curating beautiful and useful items in line with the season. Summer is a good time to go on a picnic, so they sent us some picnic must-haves. My favorite is definitely the beautiful picnic basket! I can stash lots of picnic essentials in it, plus delicious sandwiches and drinks. I also love the hand-blown glasses with colorful rims and the speckled tray! This is really a great subscription because aside from the one-of-a-kind items, you also help artisans all over the world!
What do you think of this month's GlobeIn Artisan Box?

Visit Globe In Artisan Box Club to subscribe or find out more!